Biggest sale of the year! 35% off with code: "CYBERMONDAY"!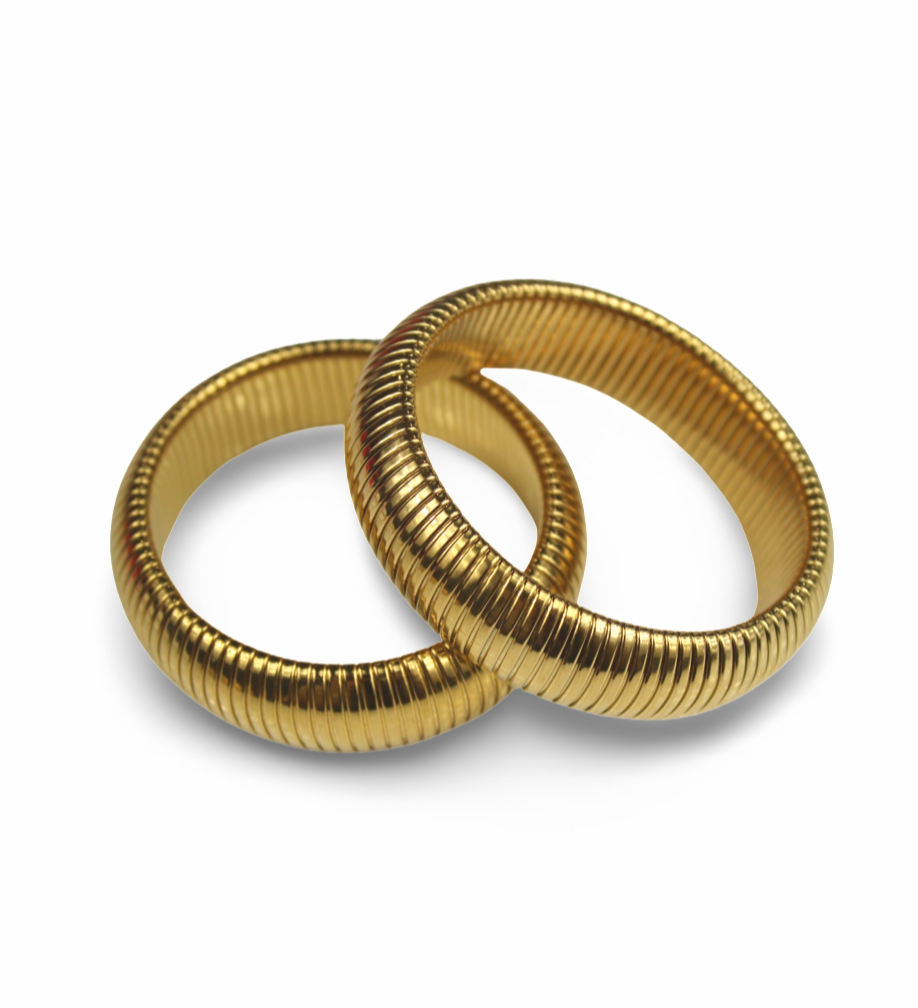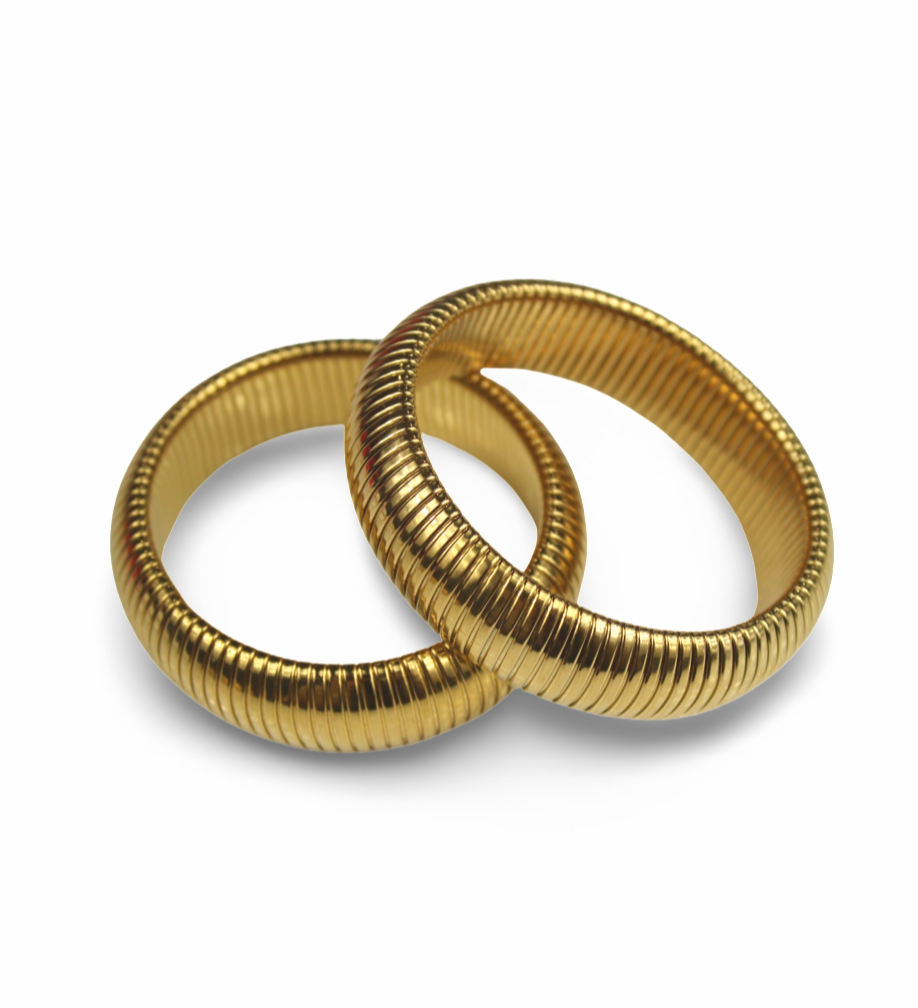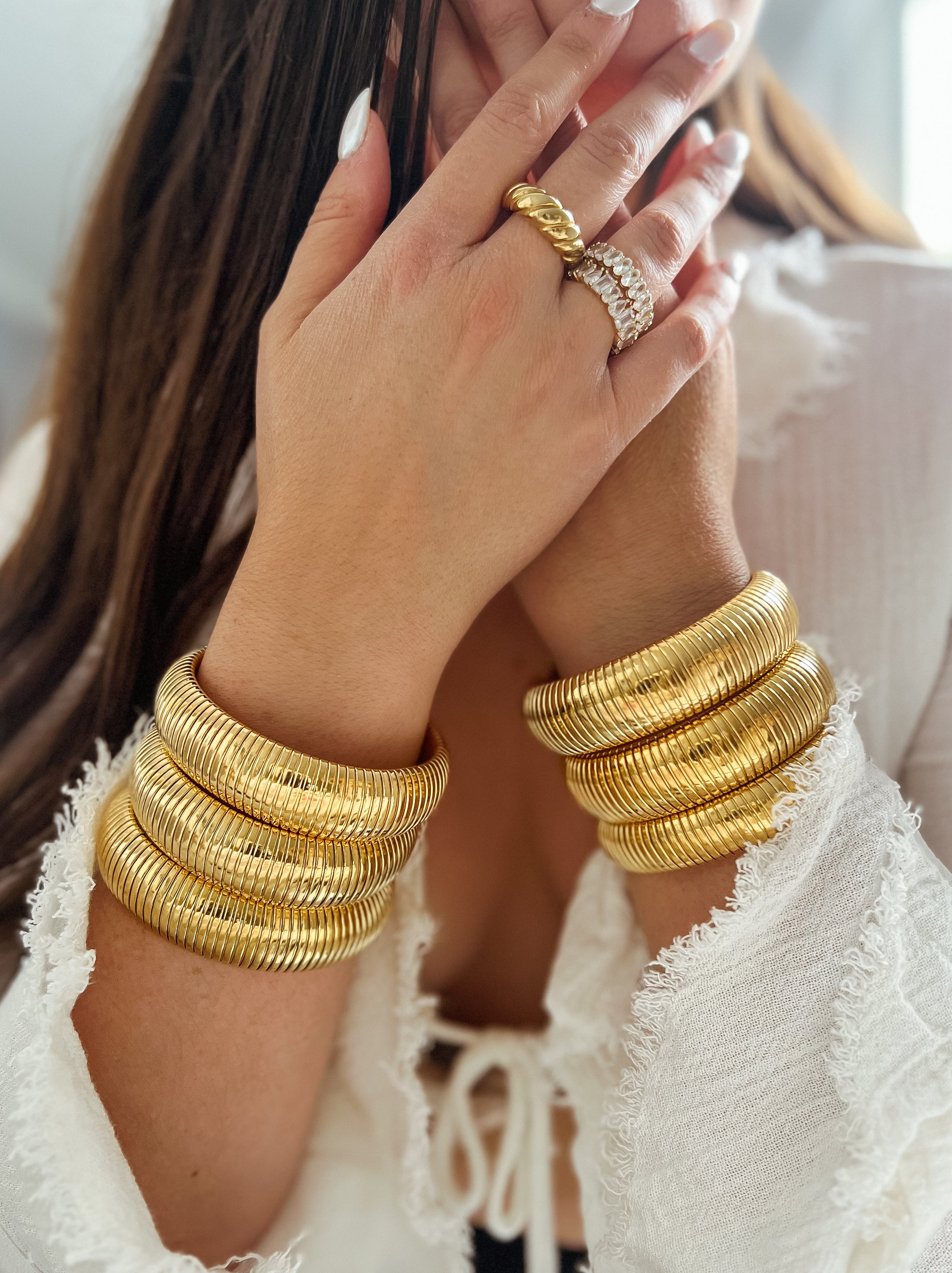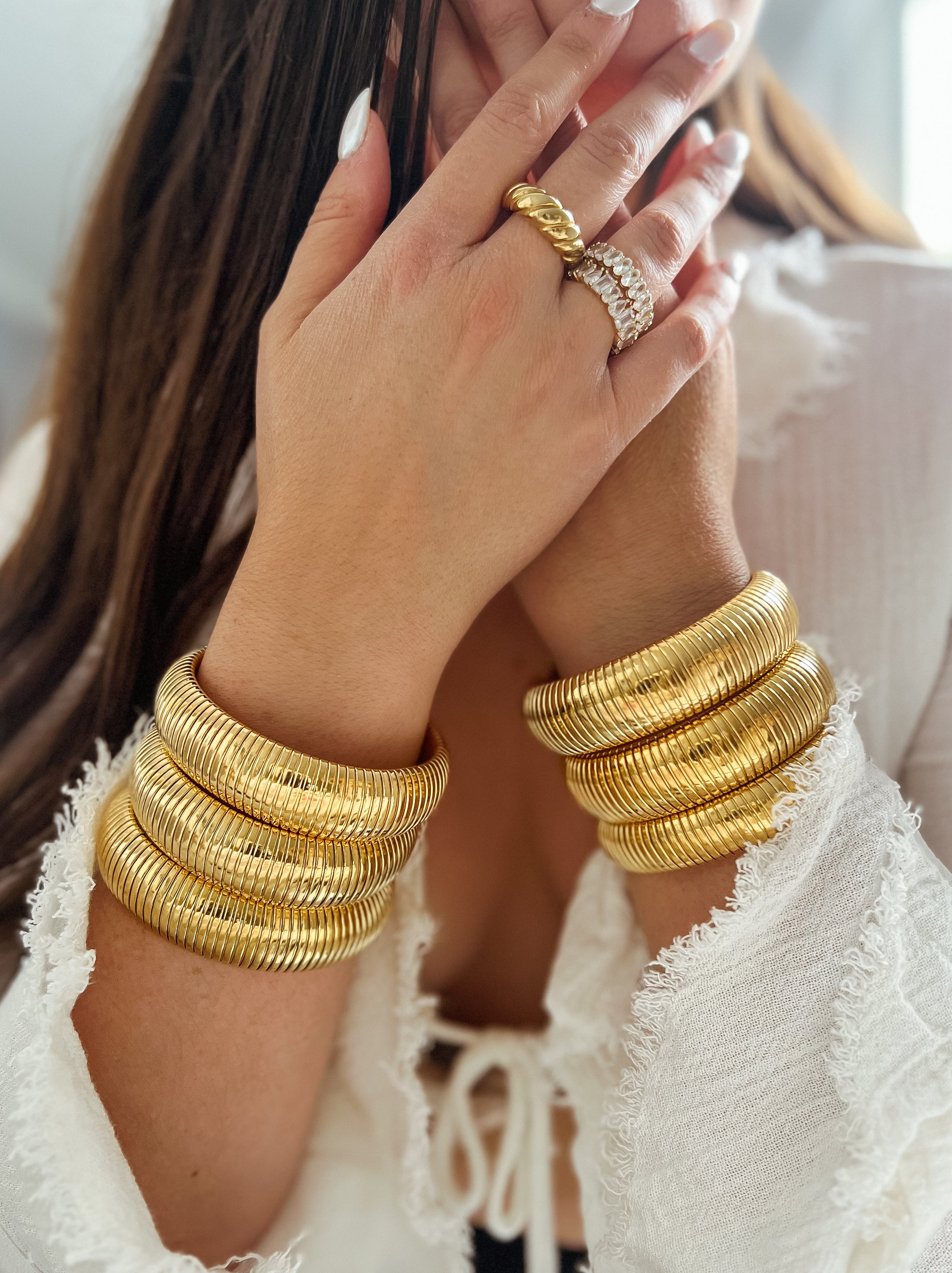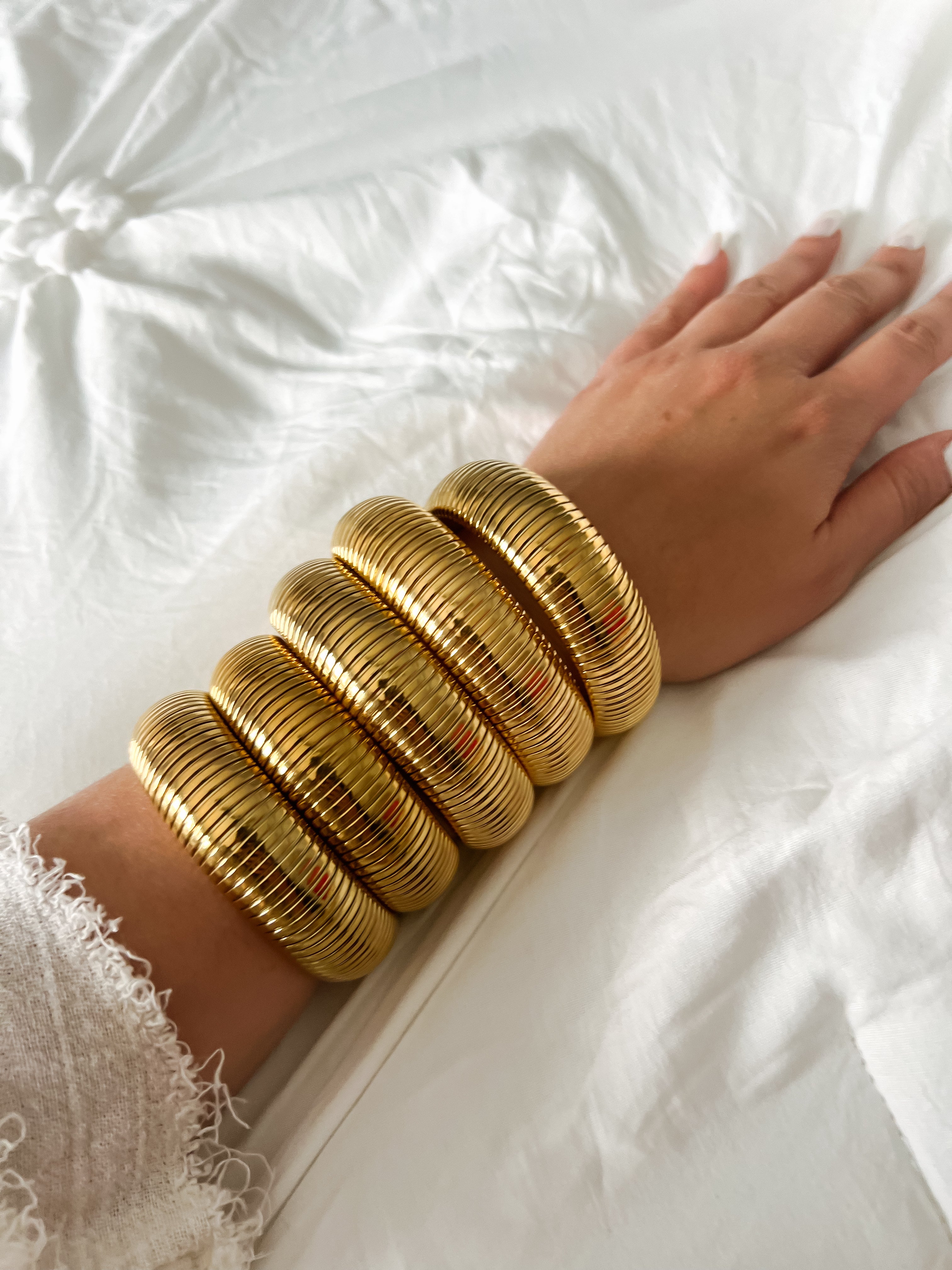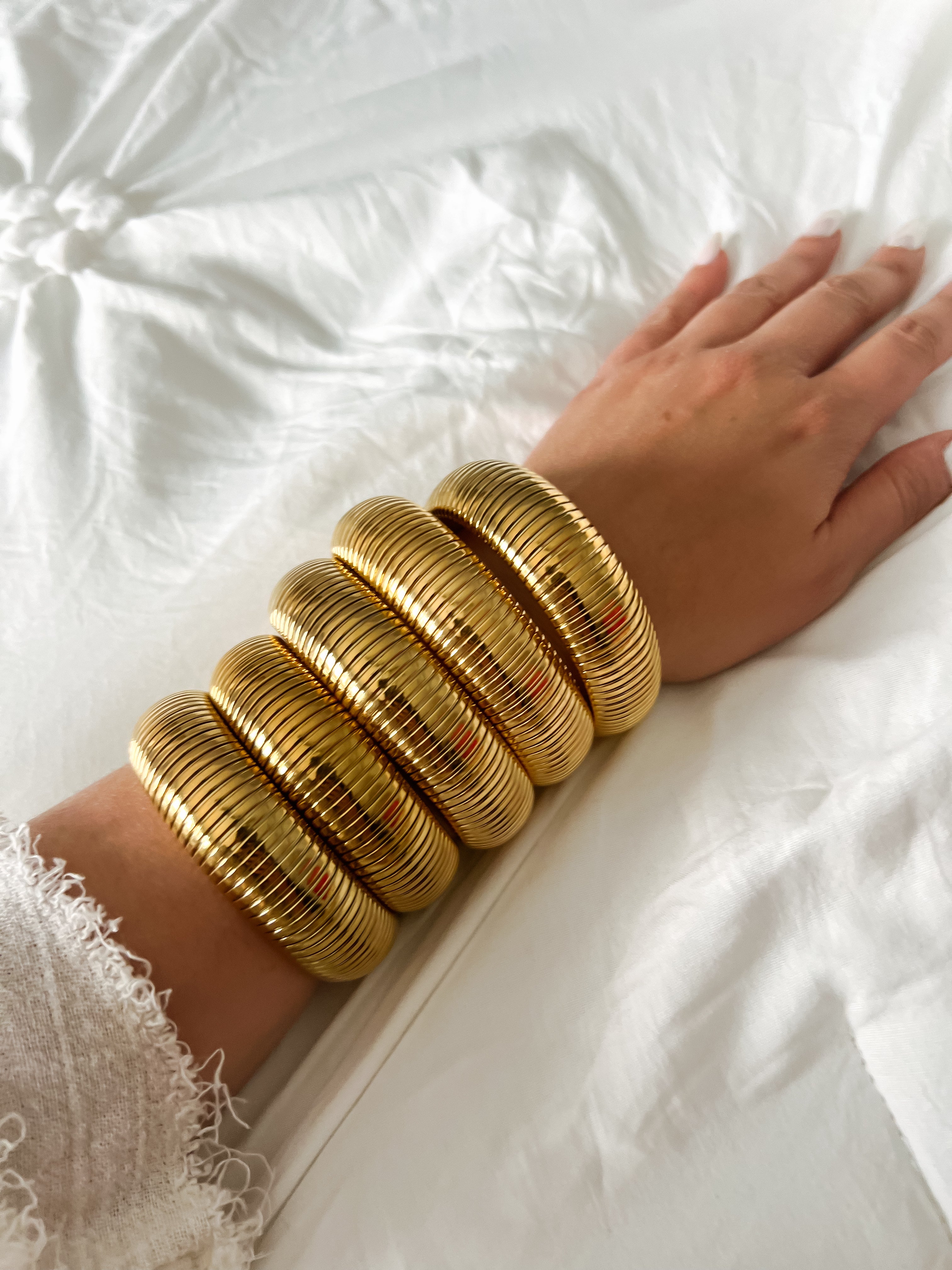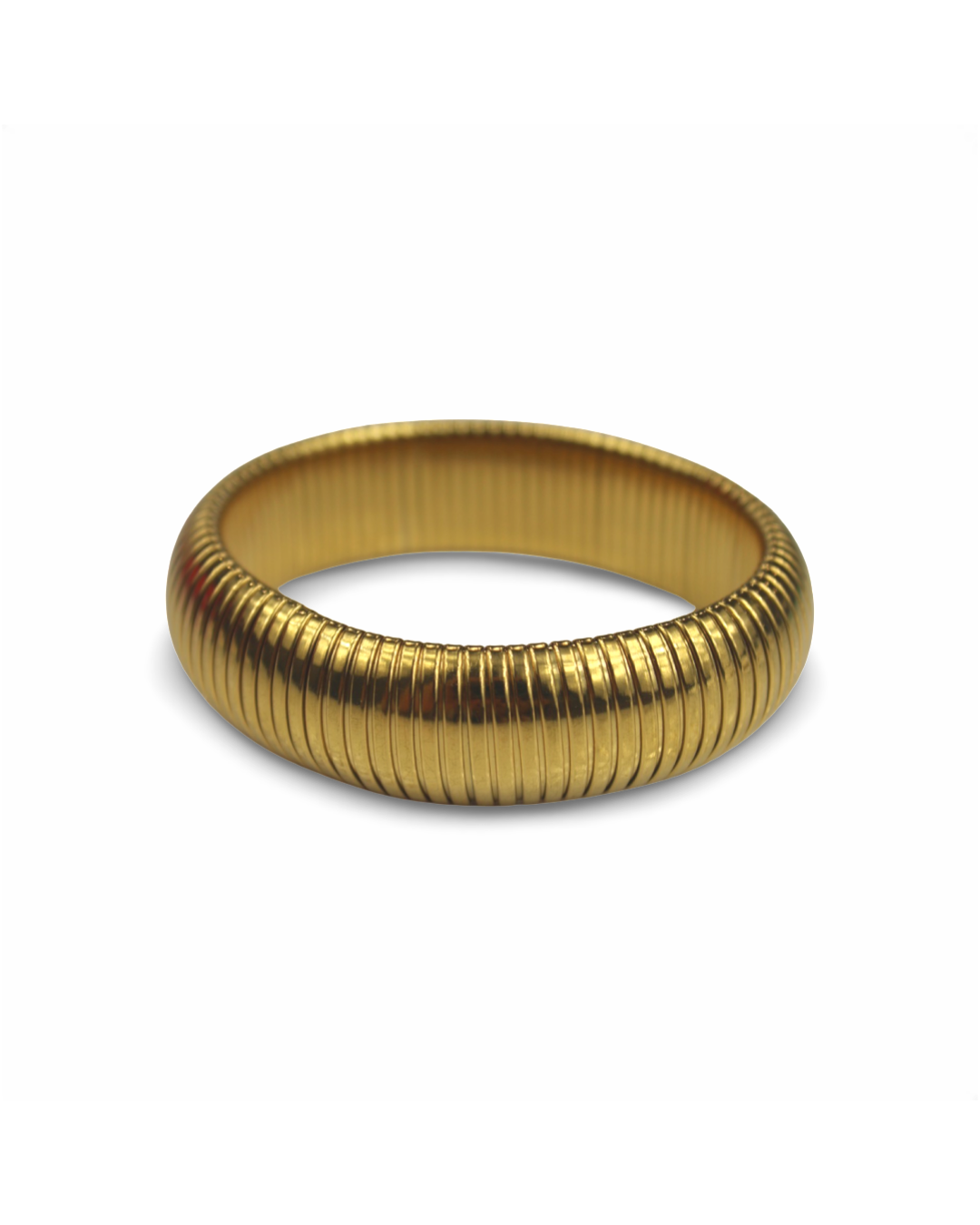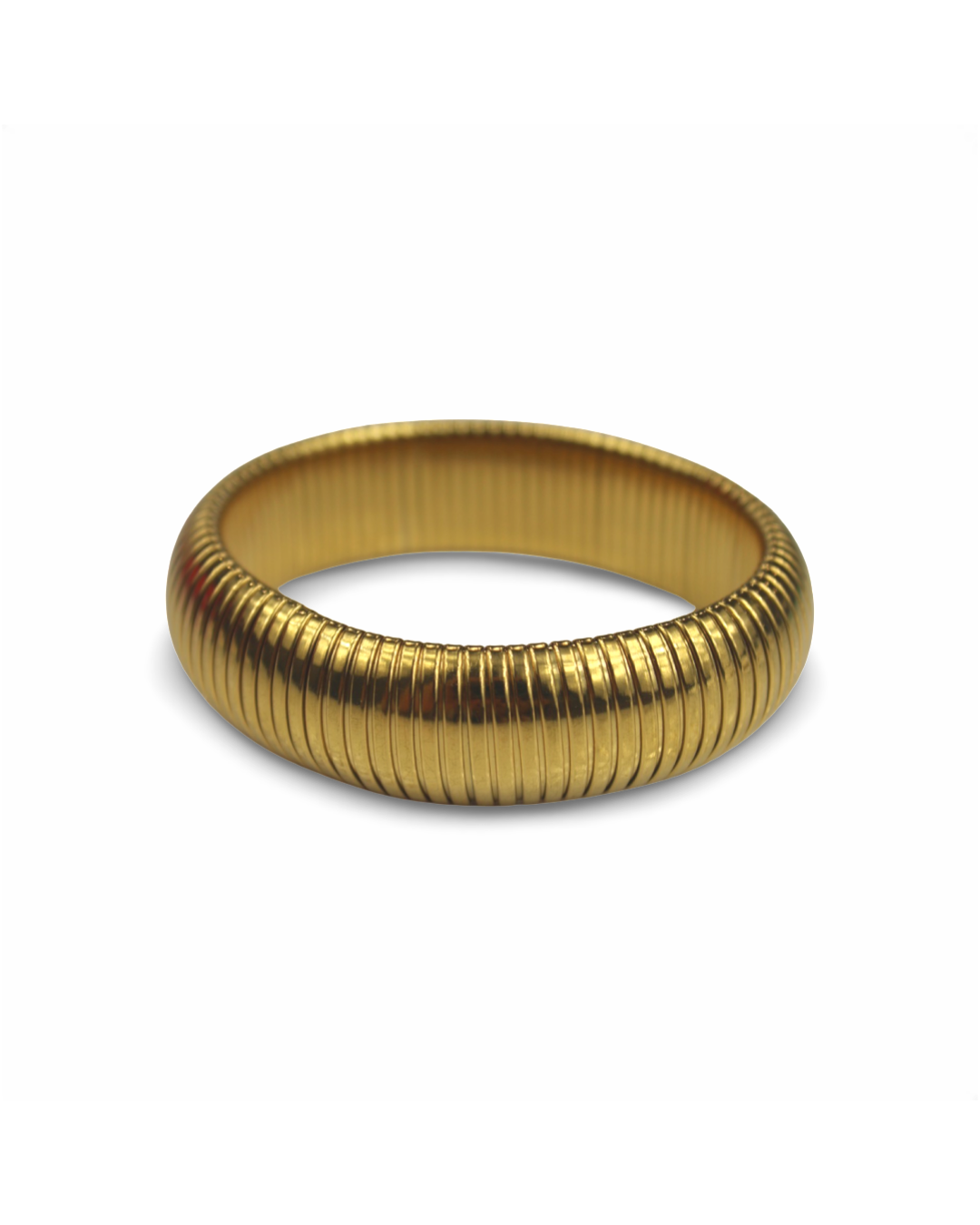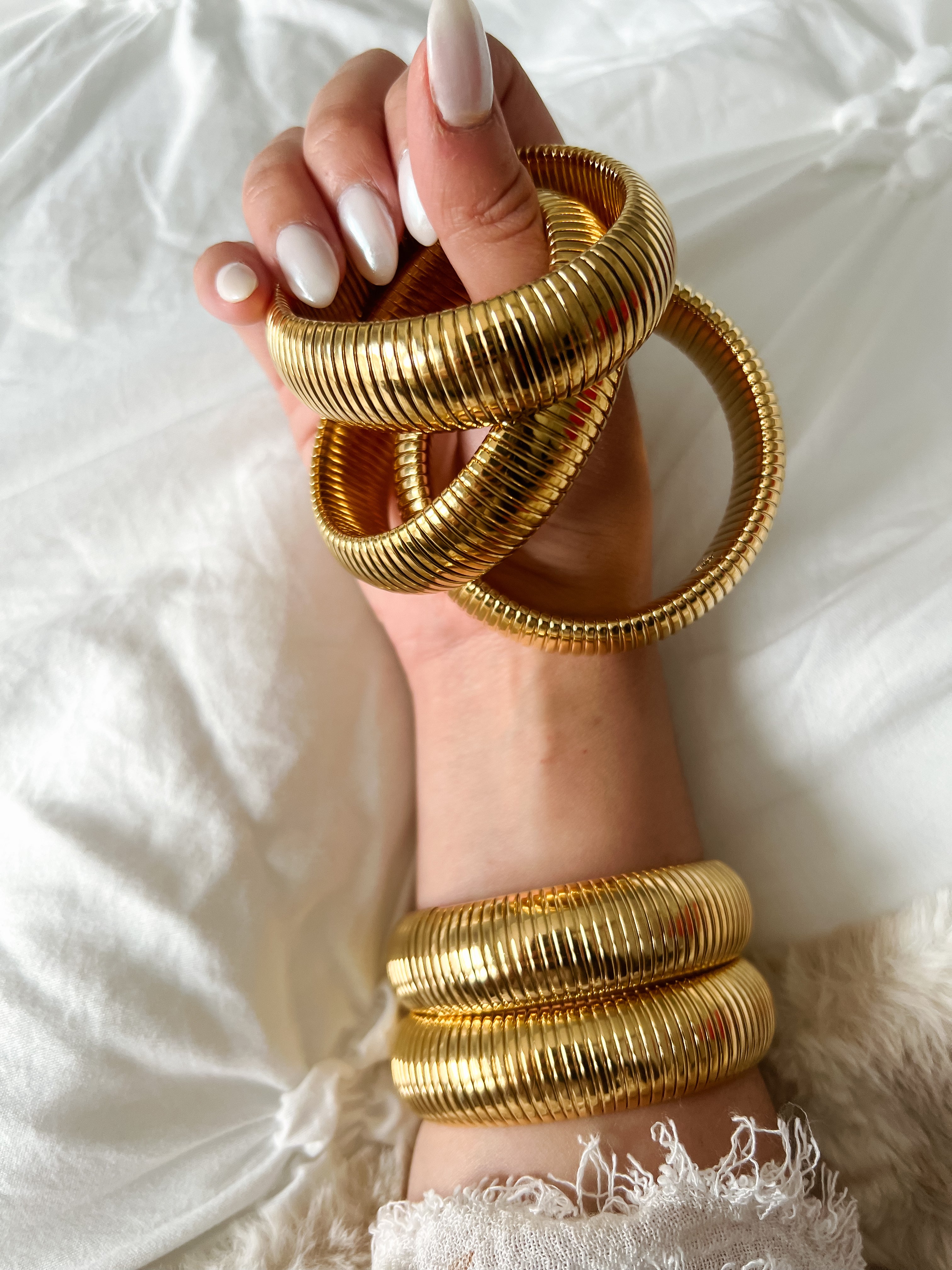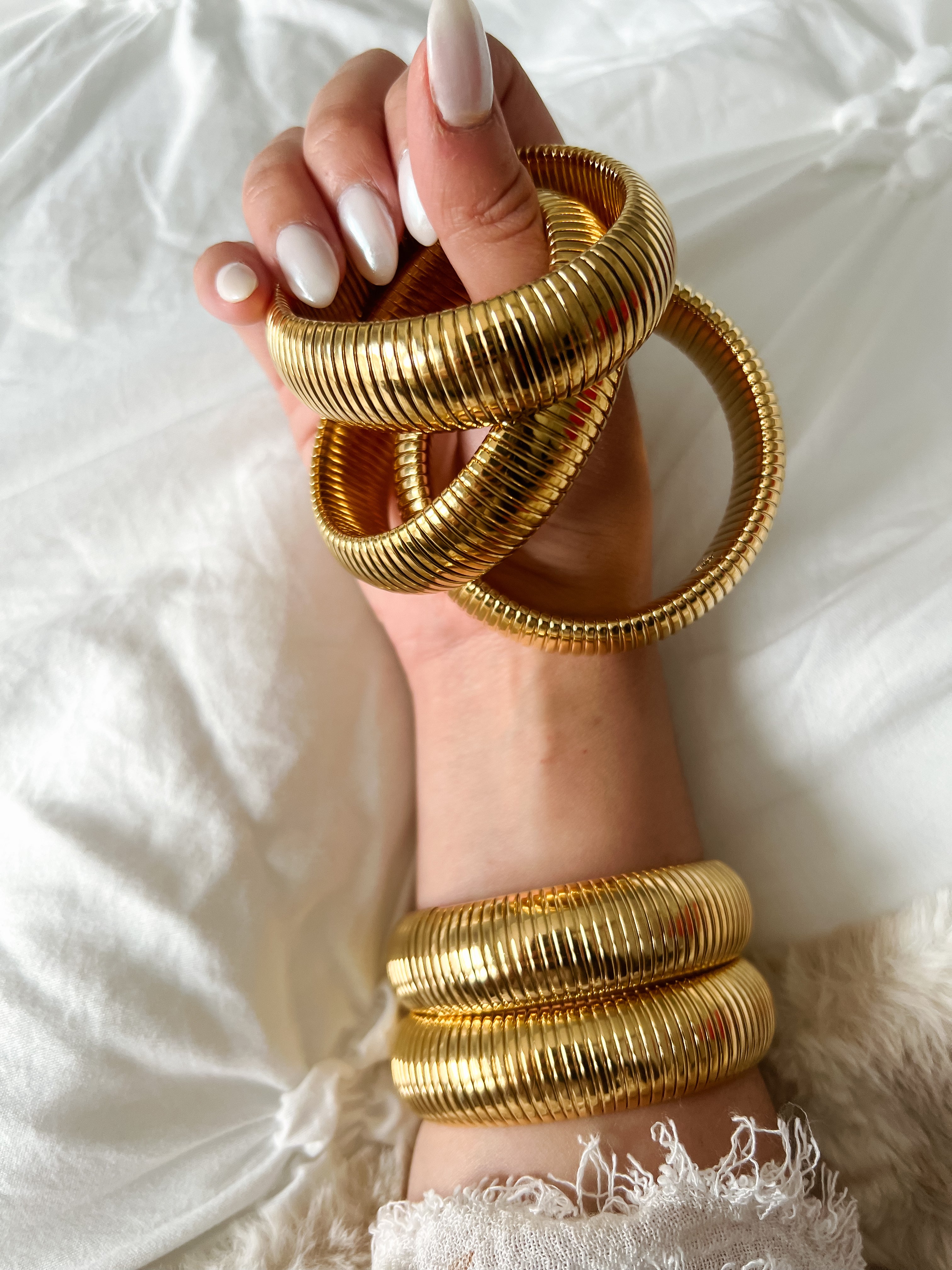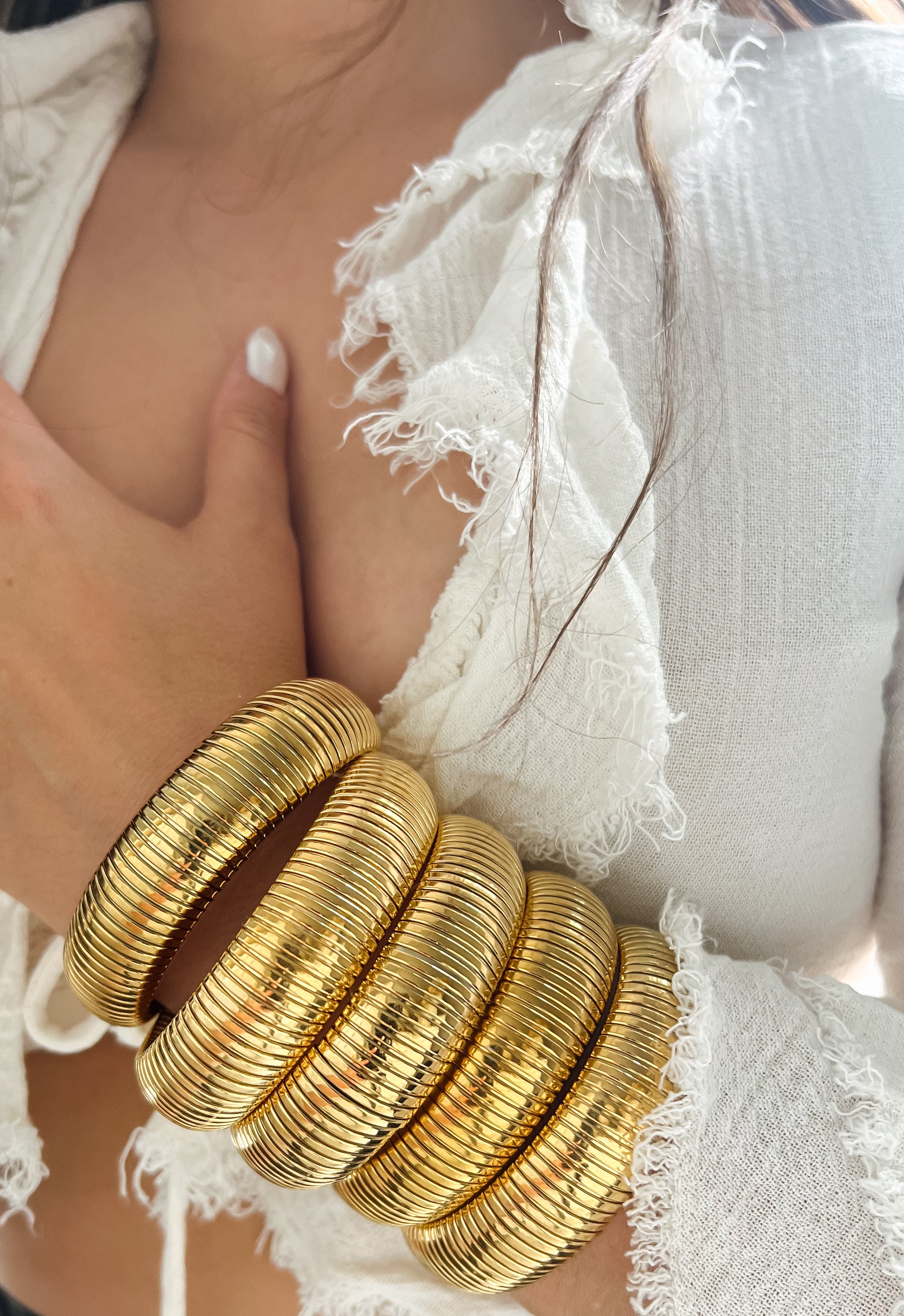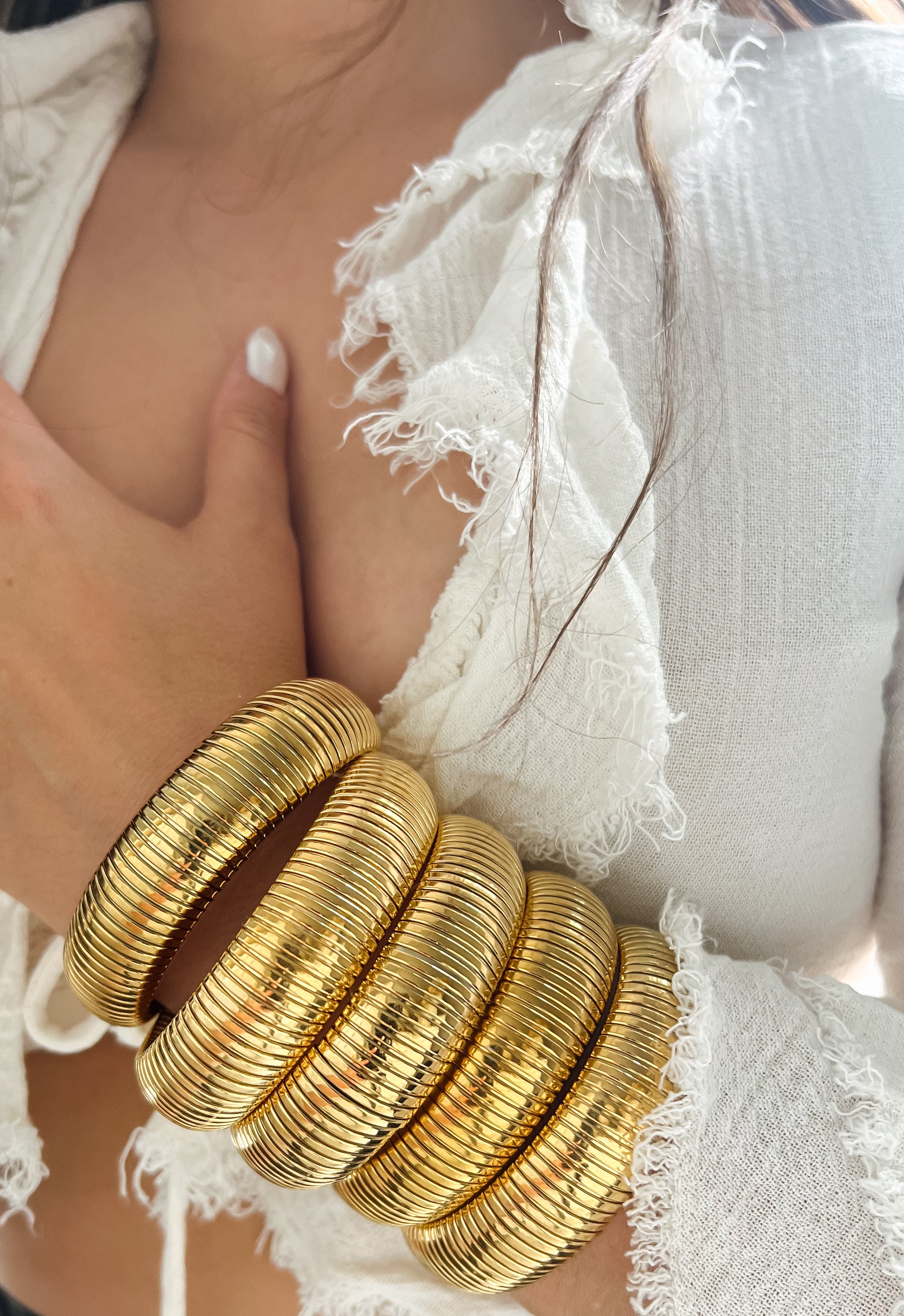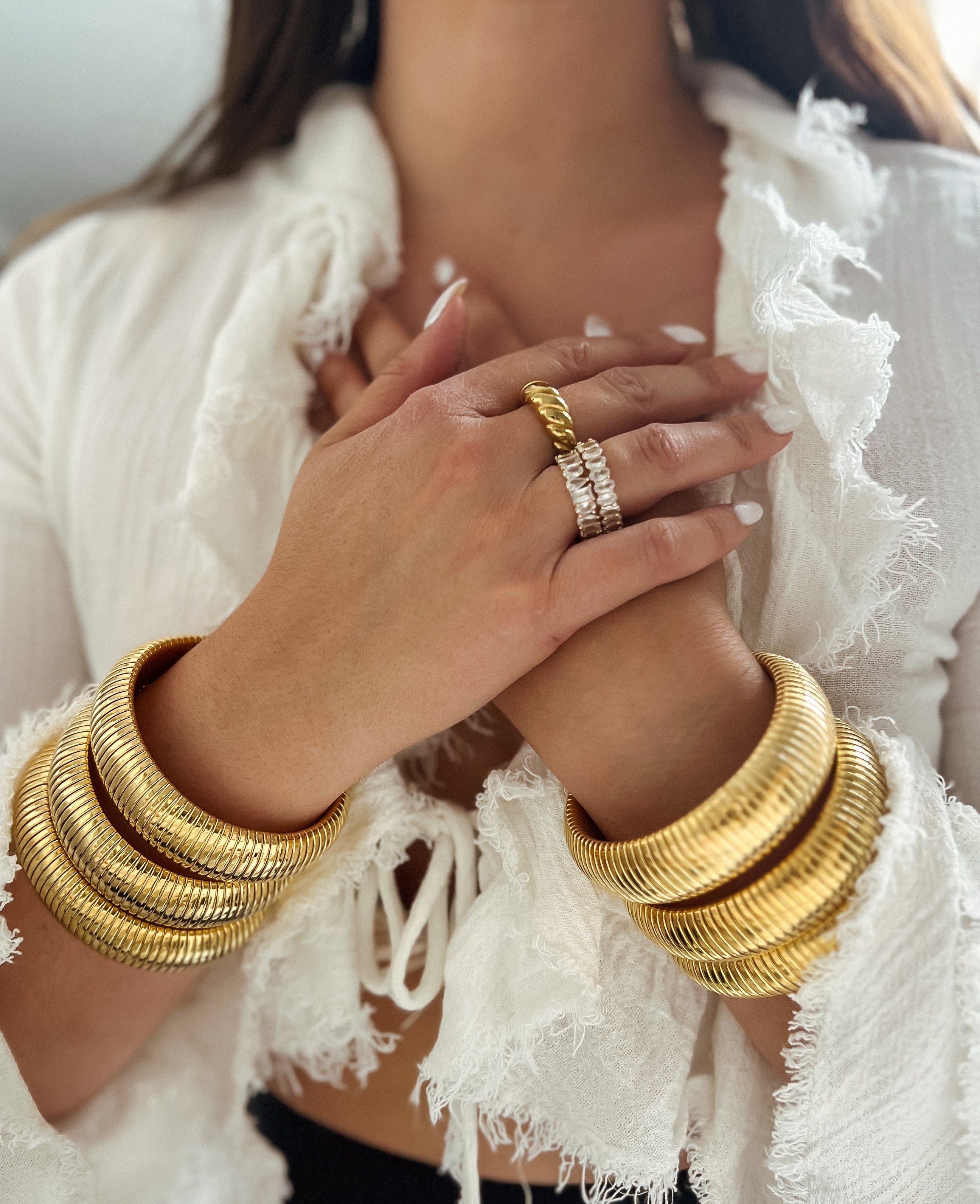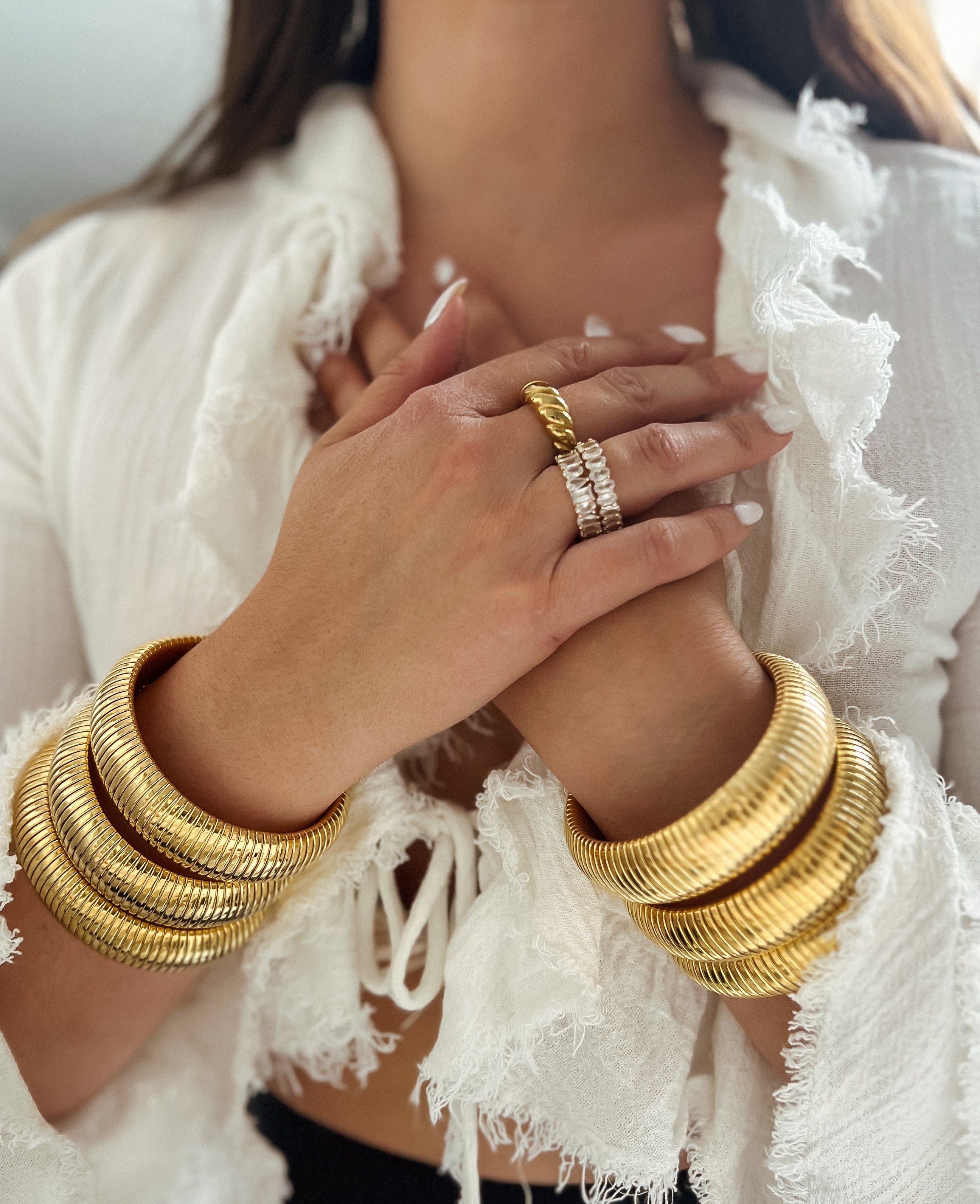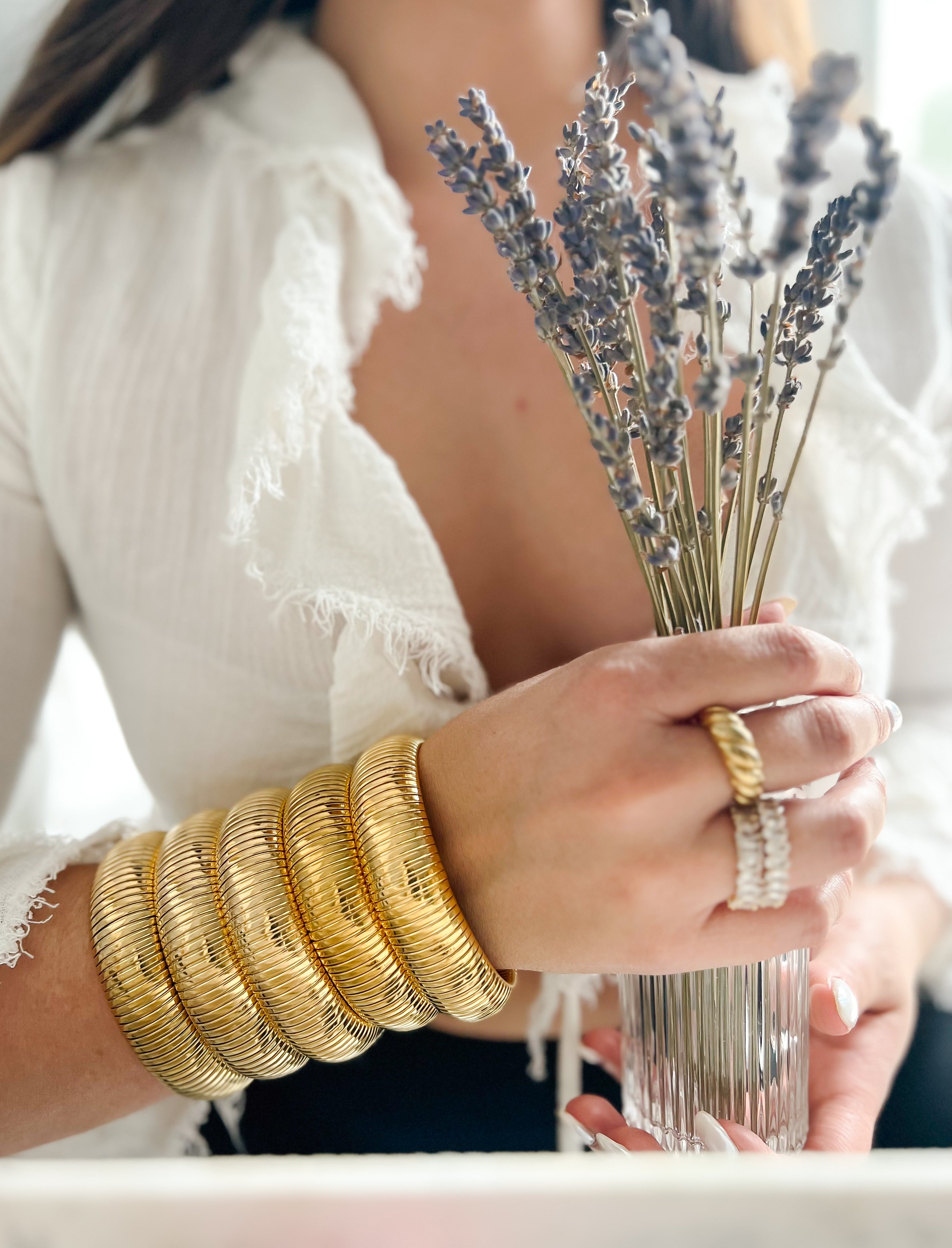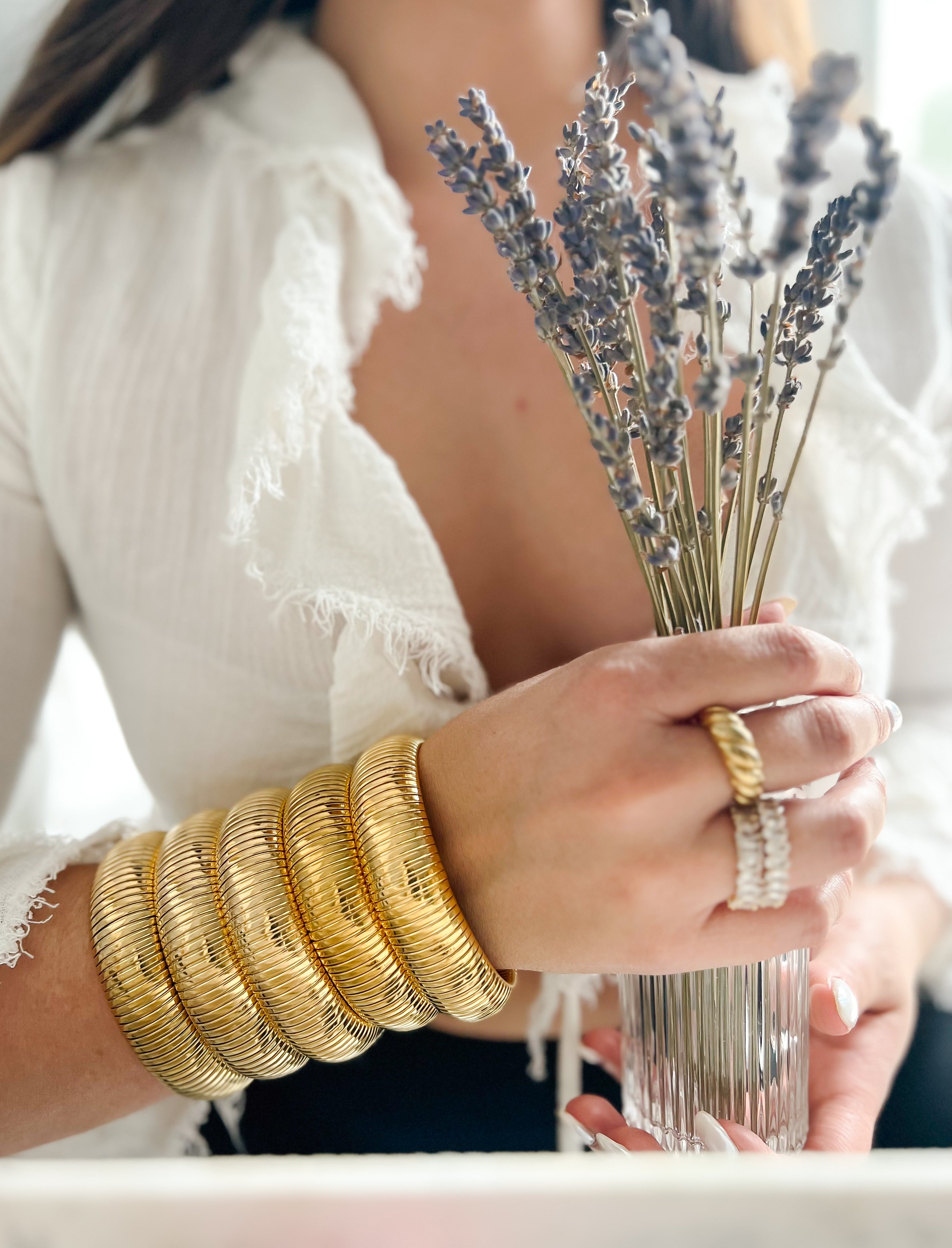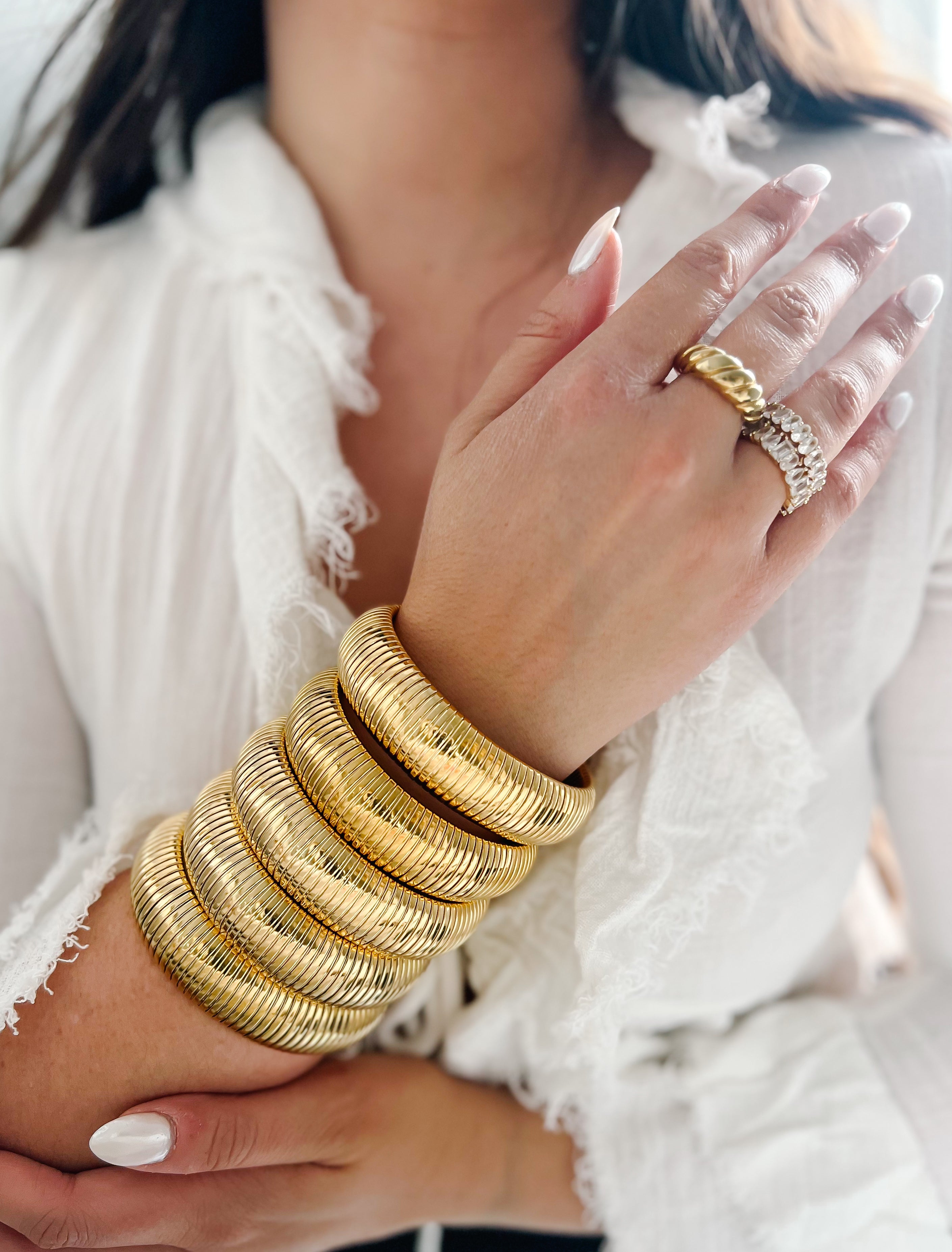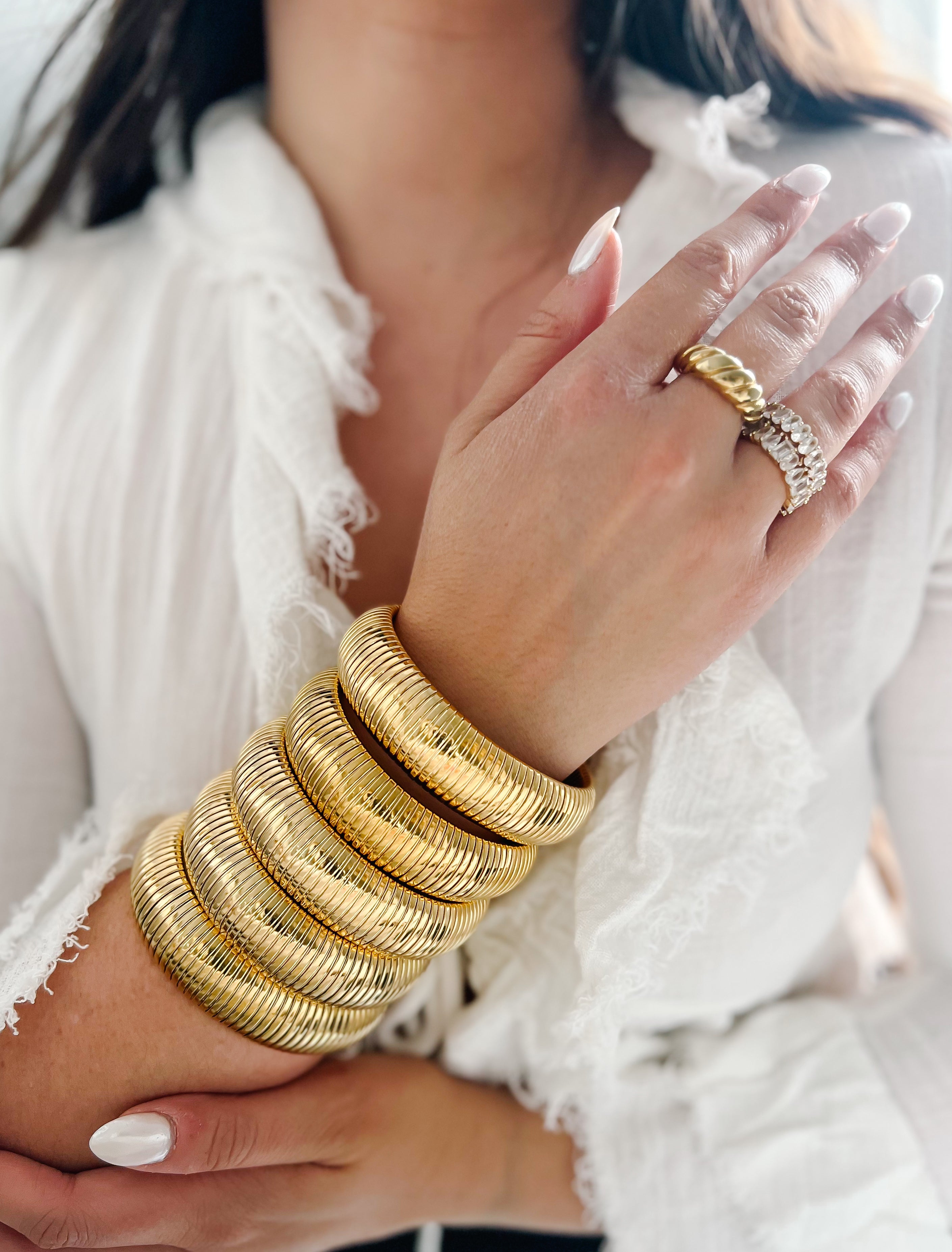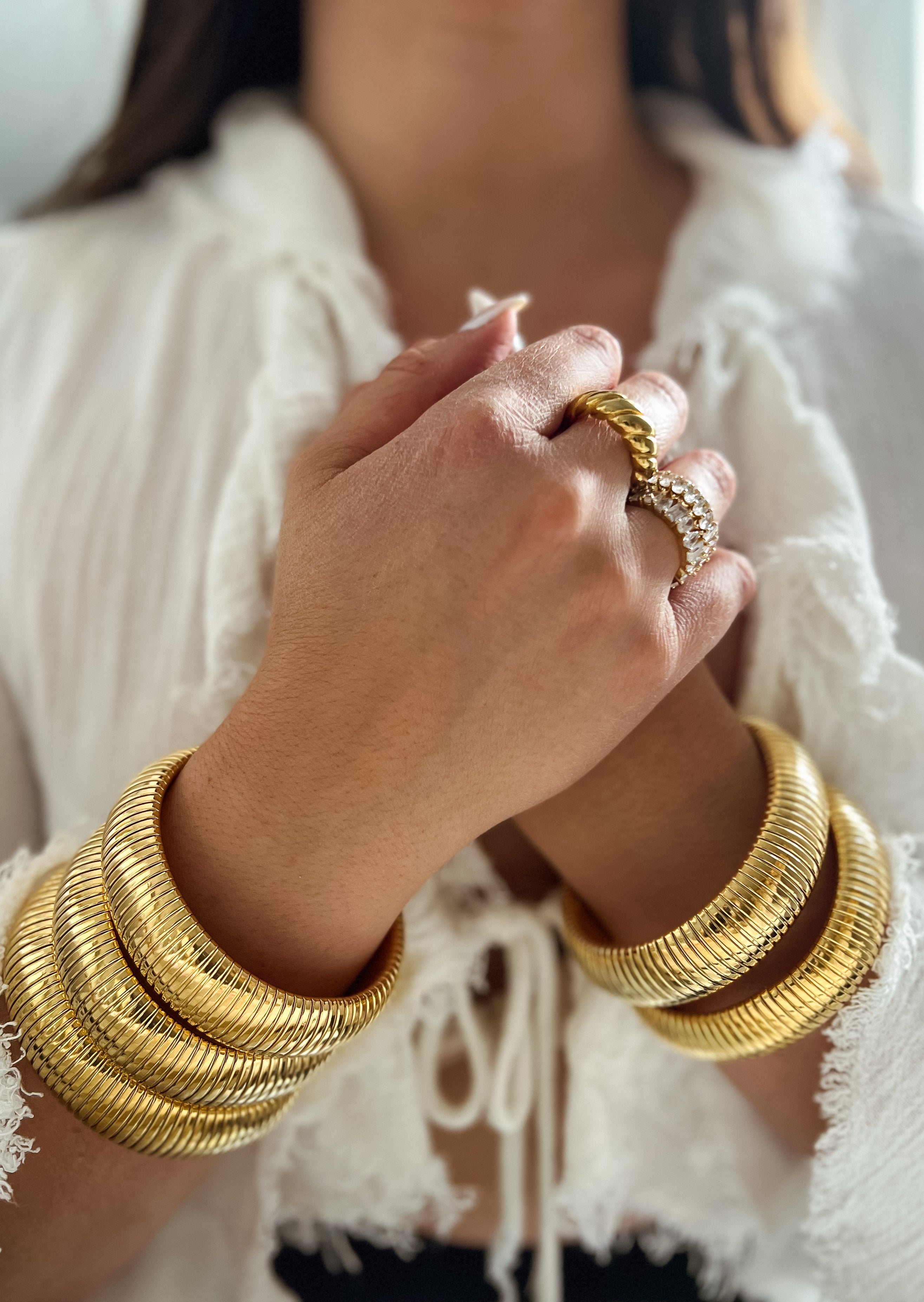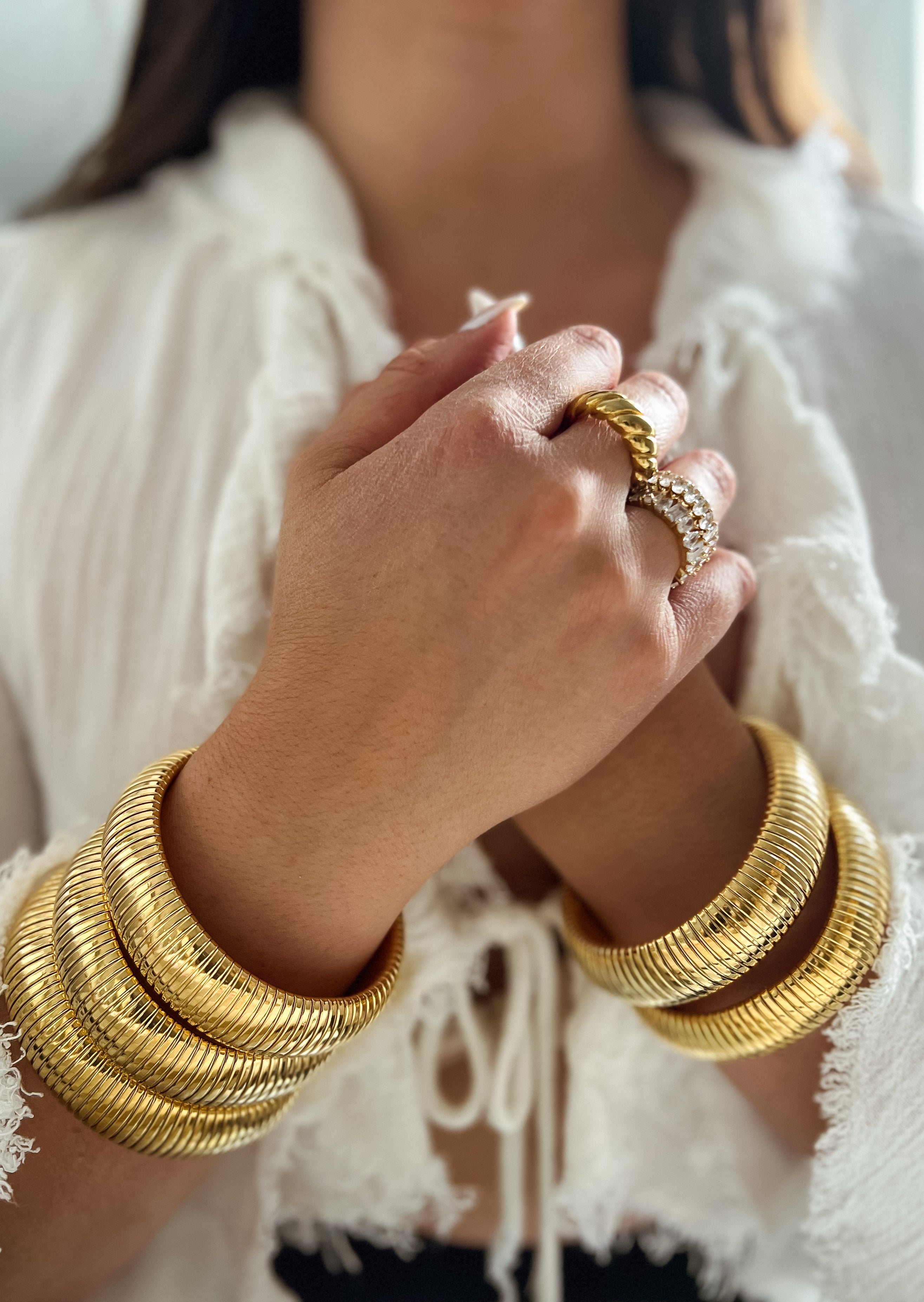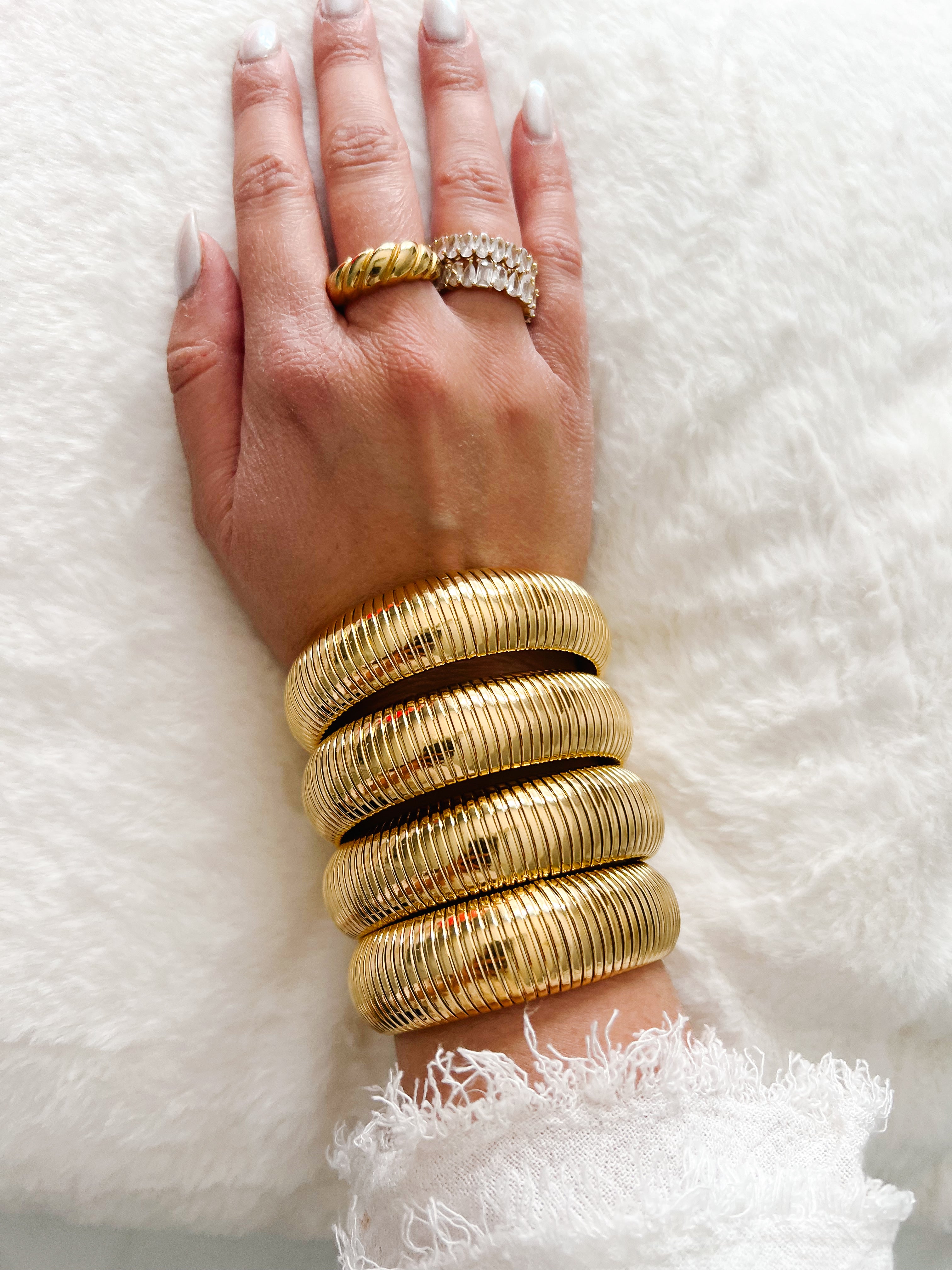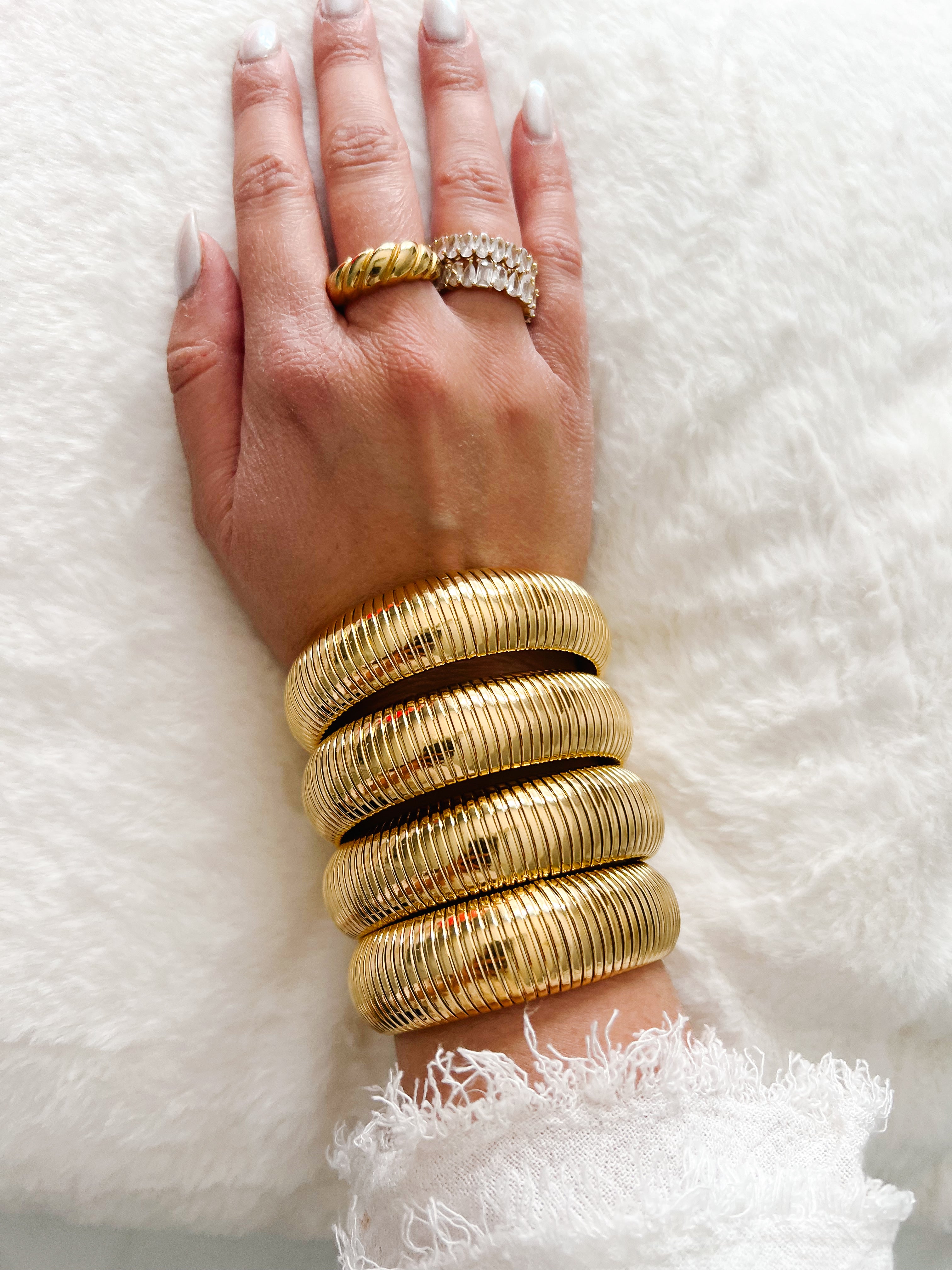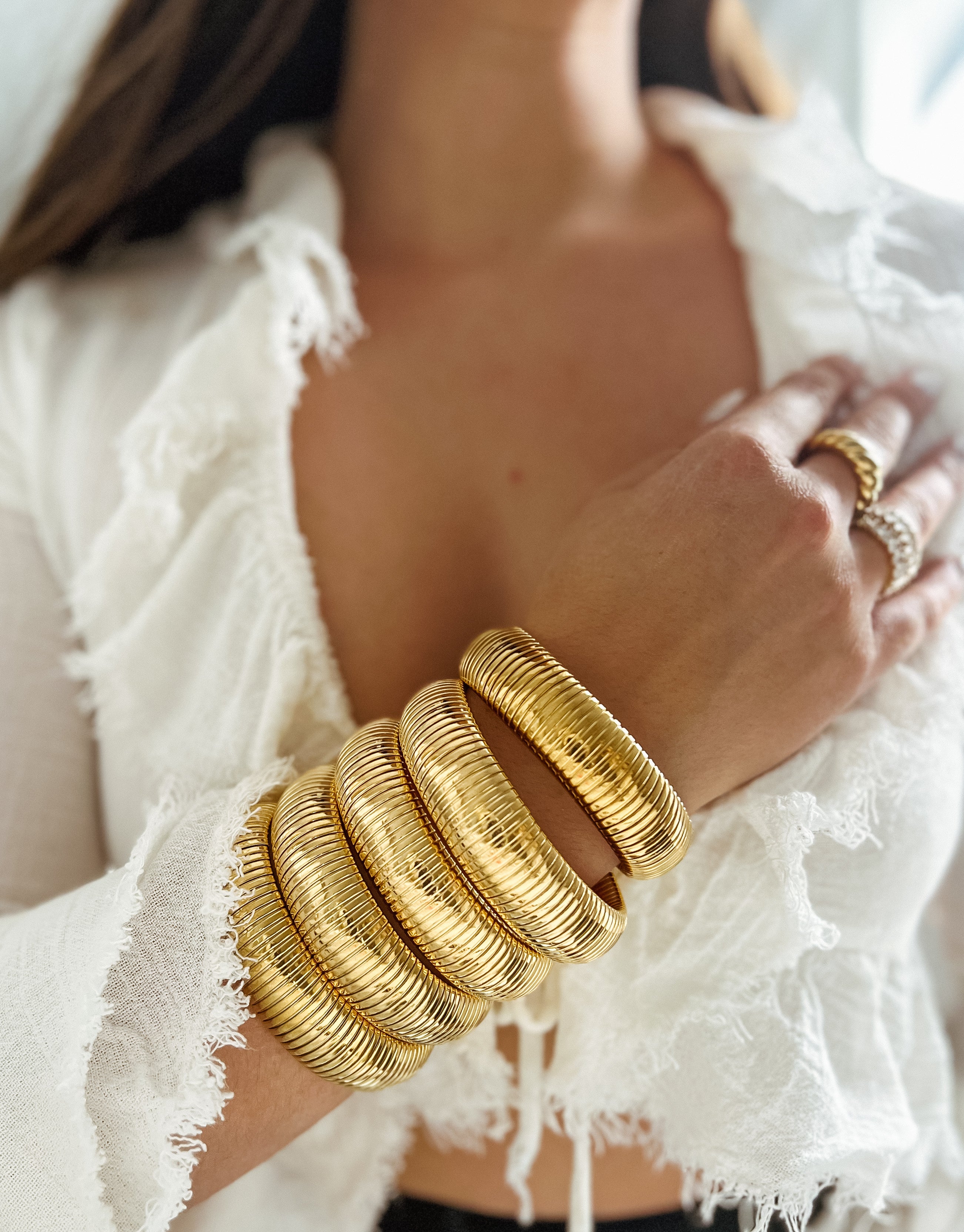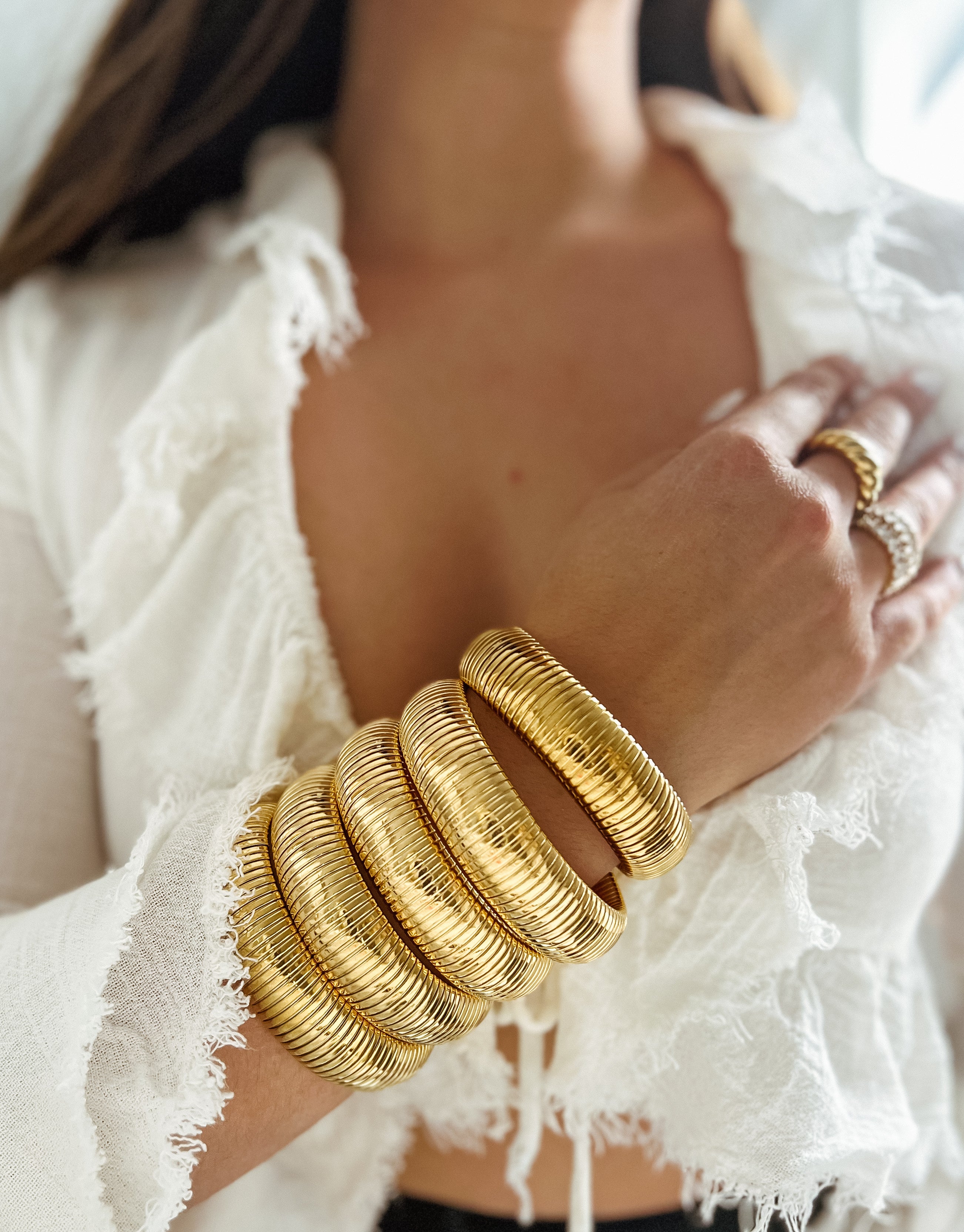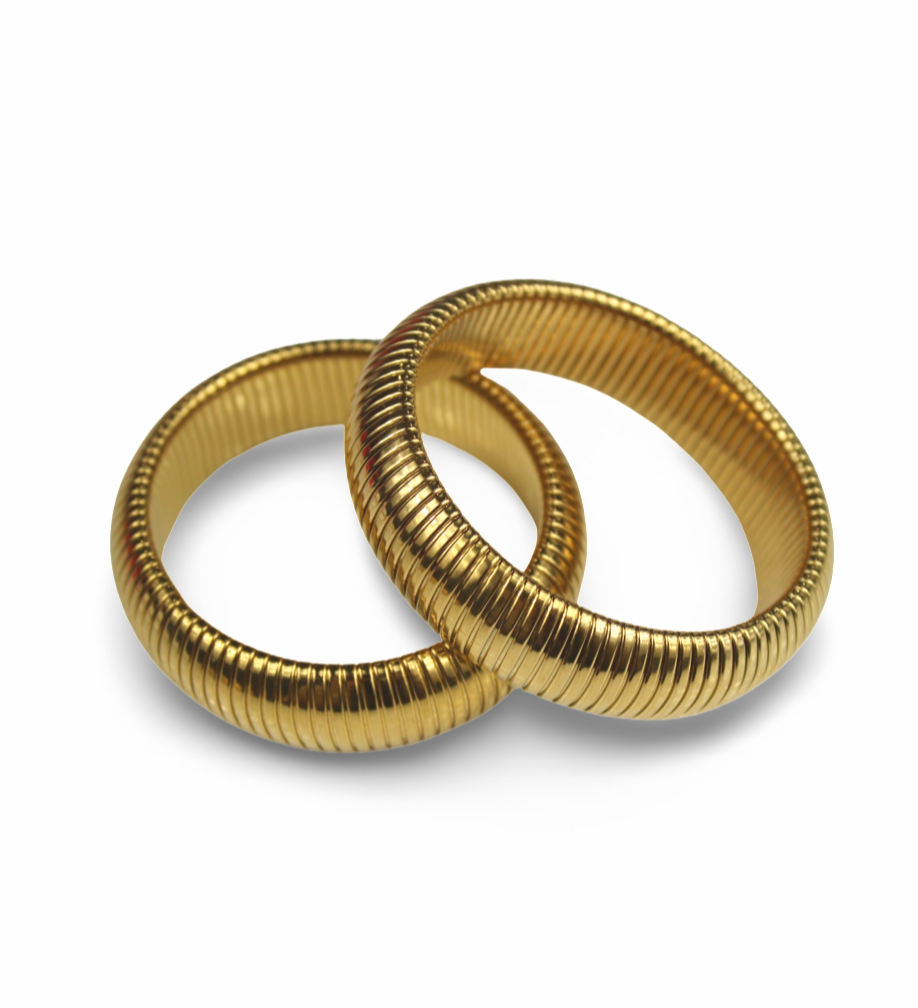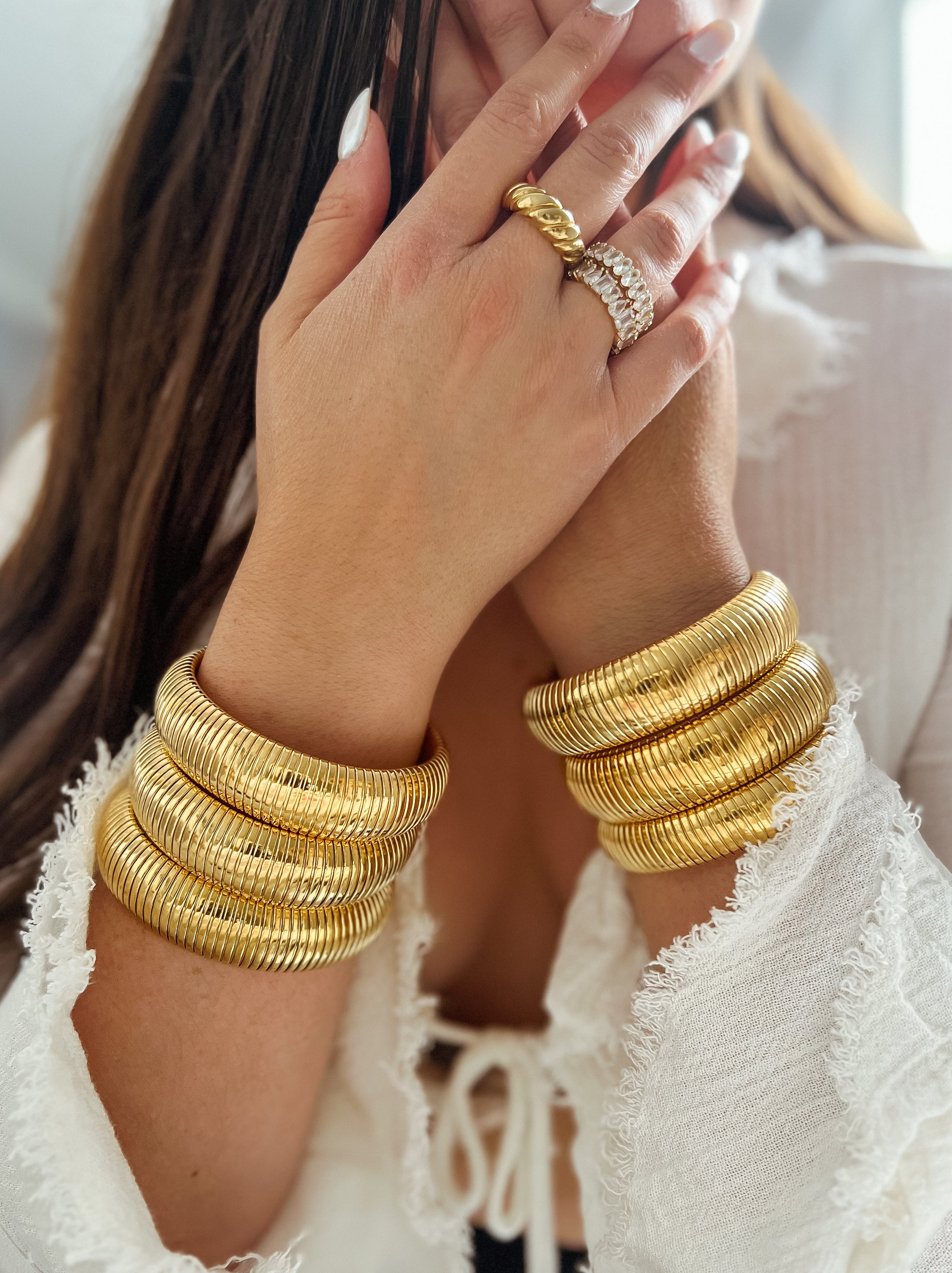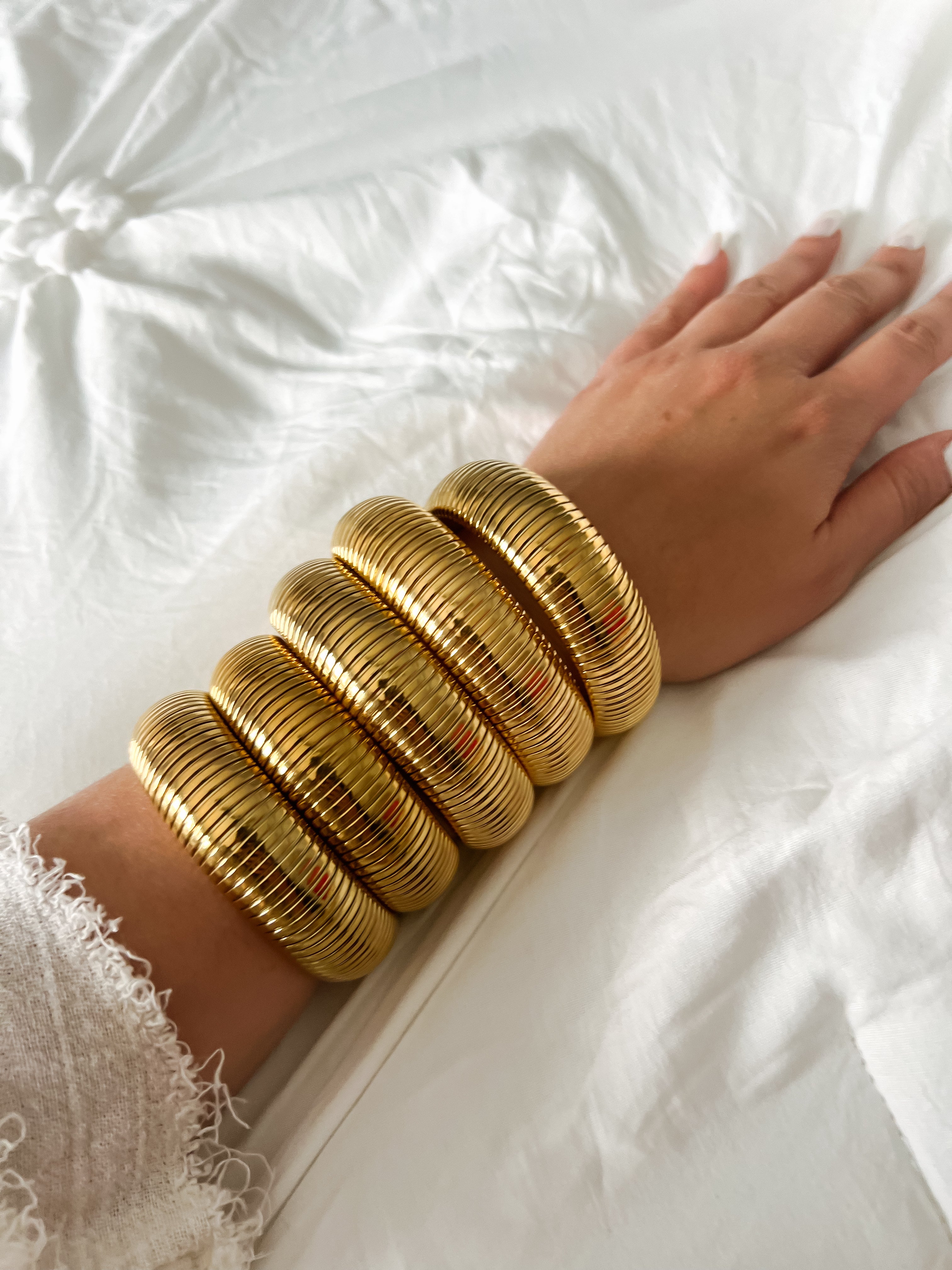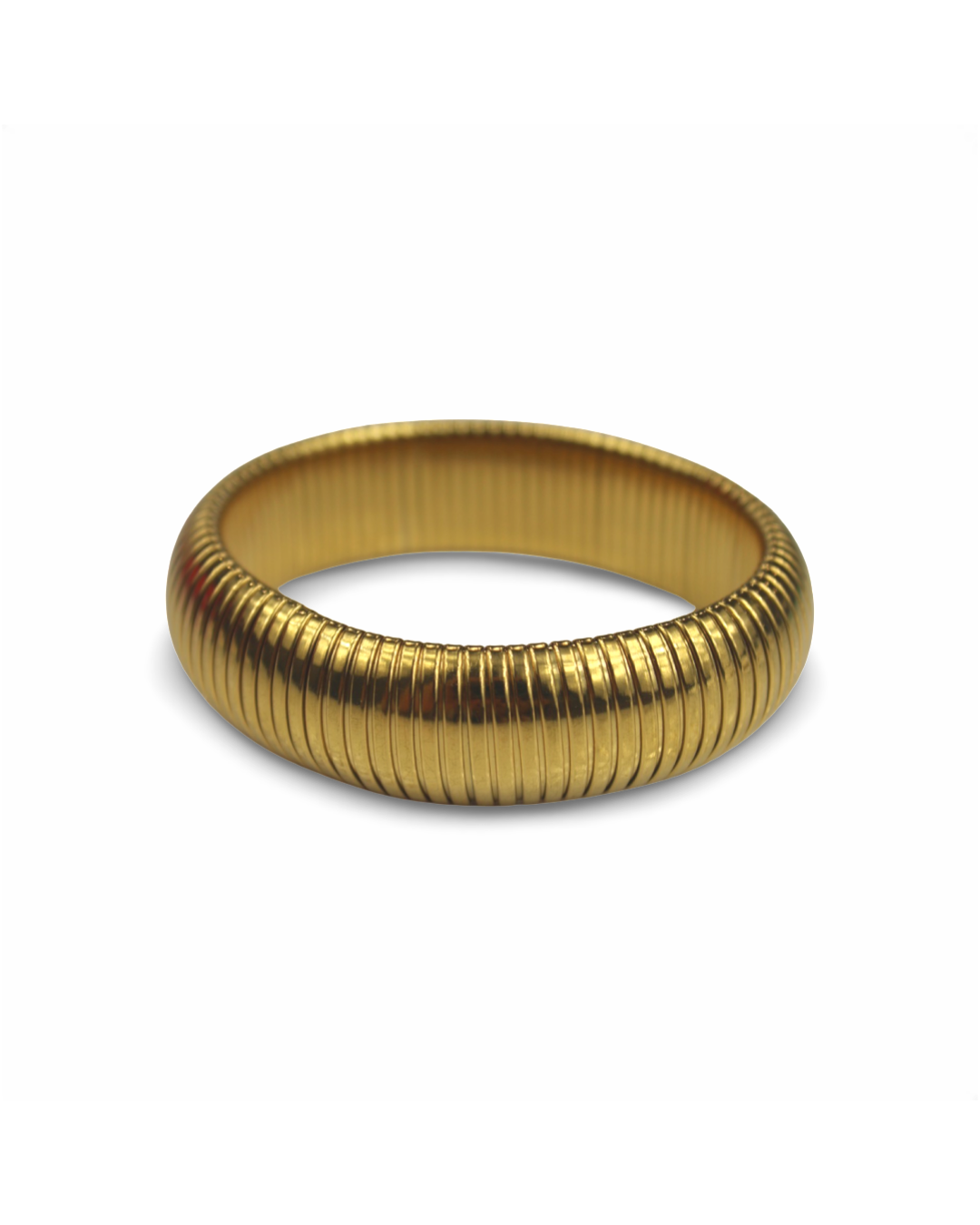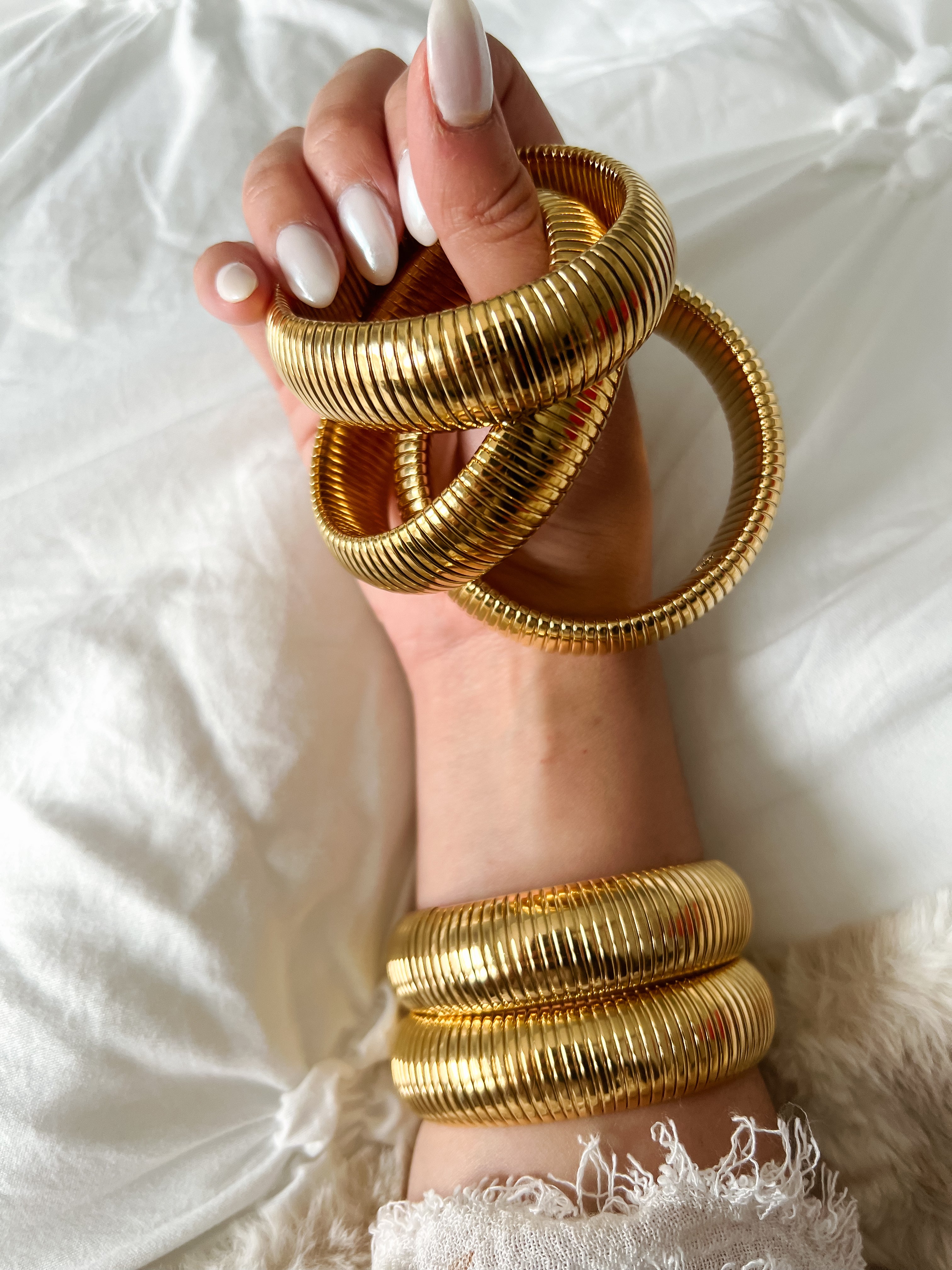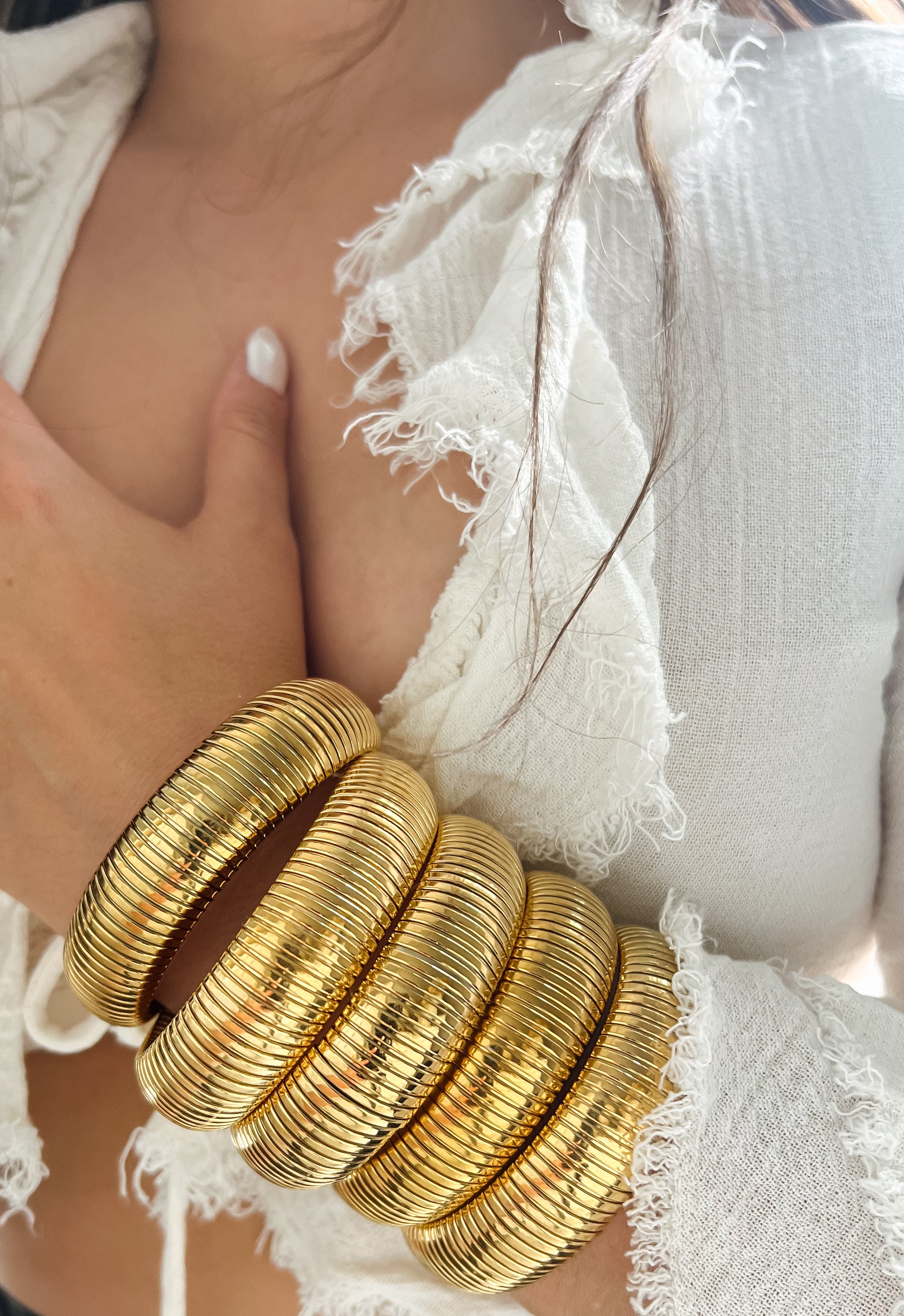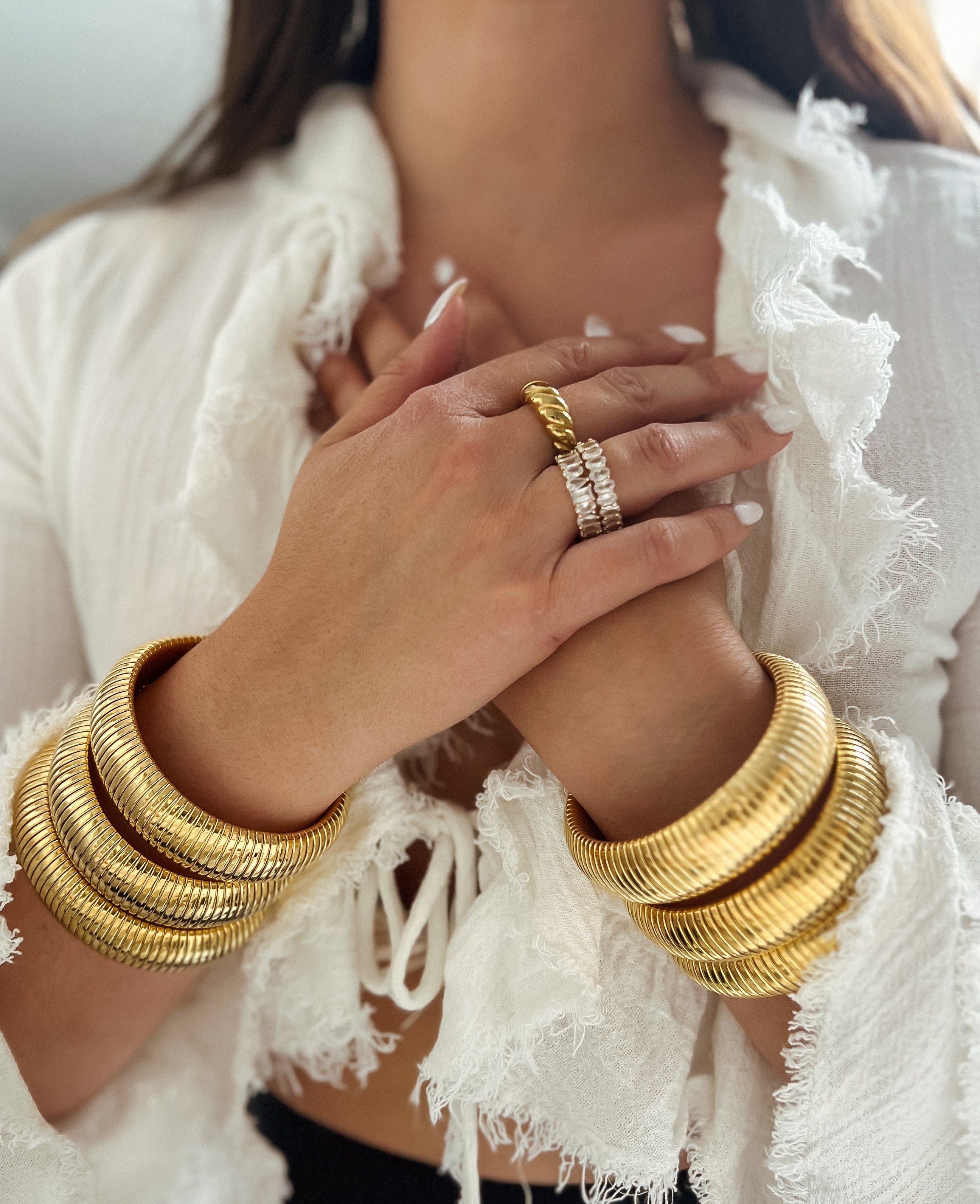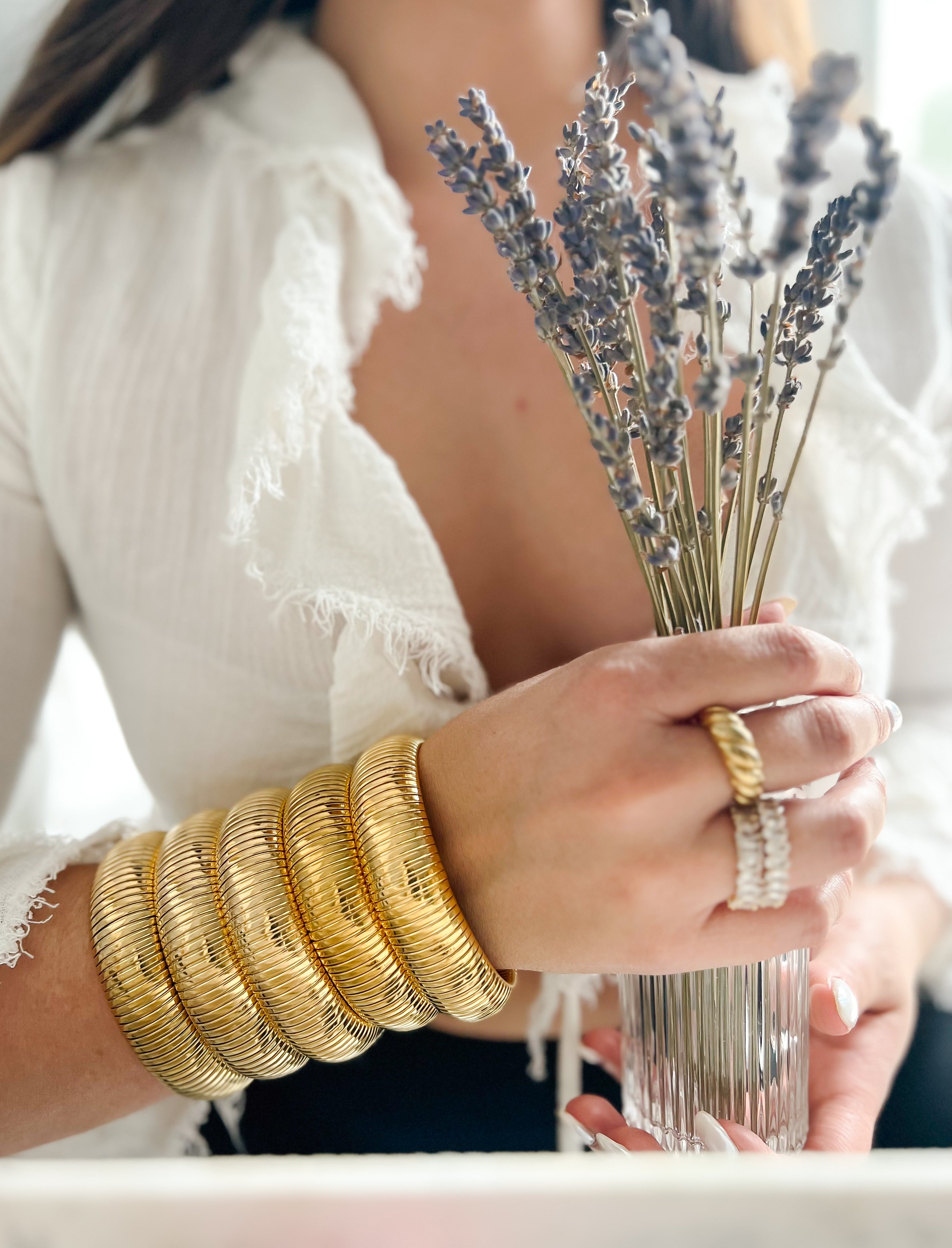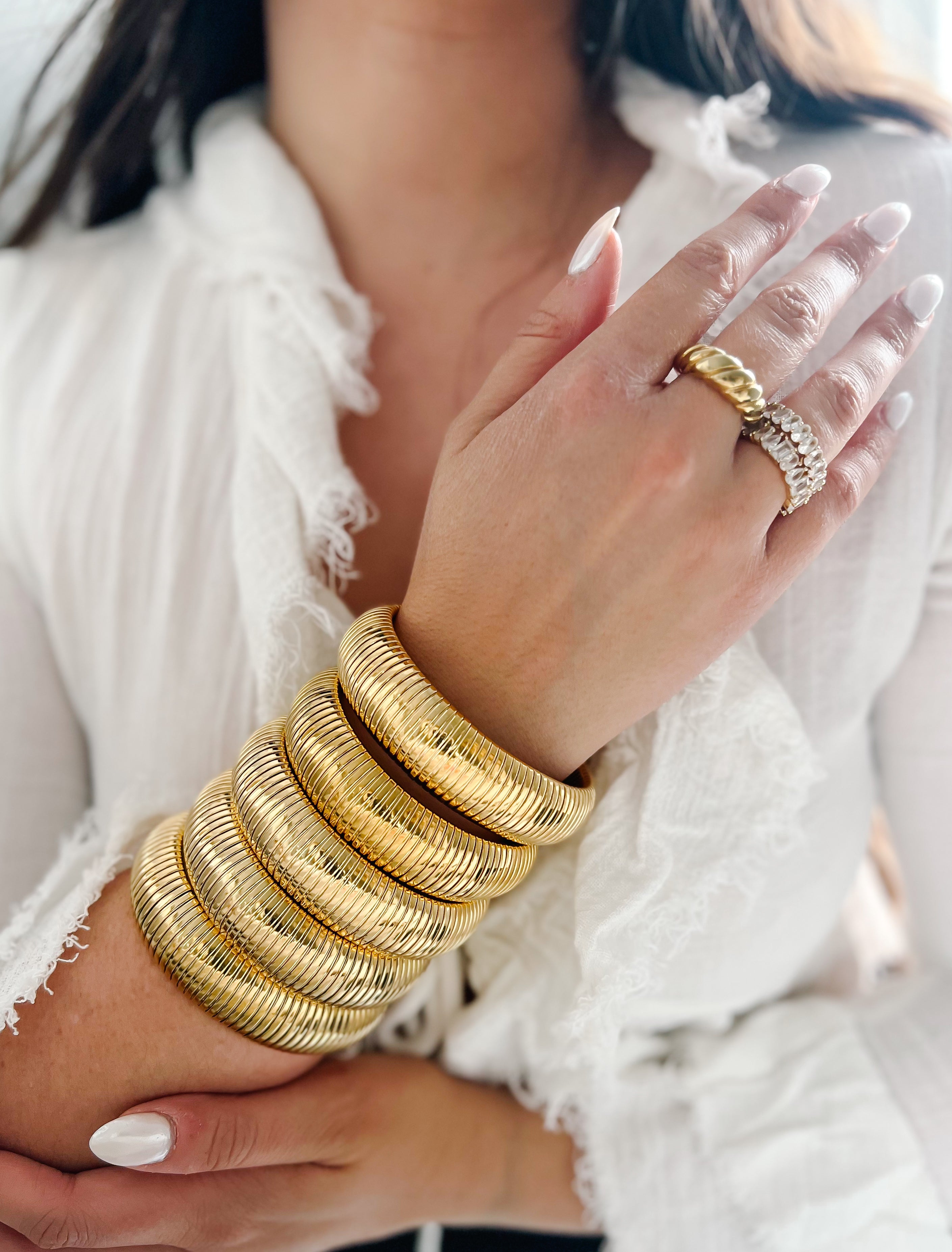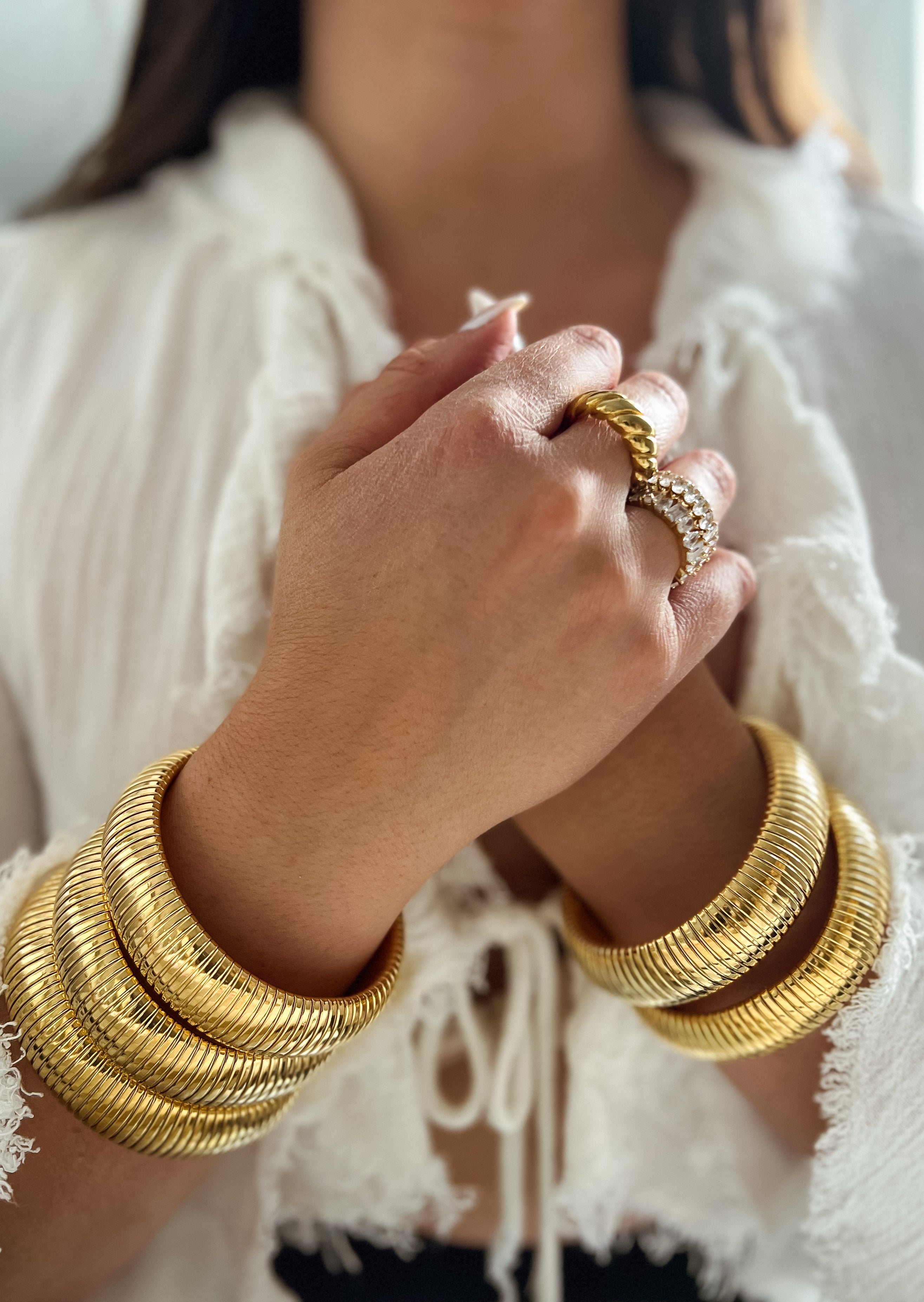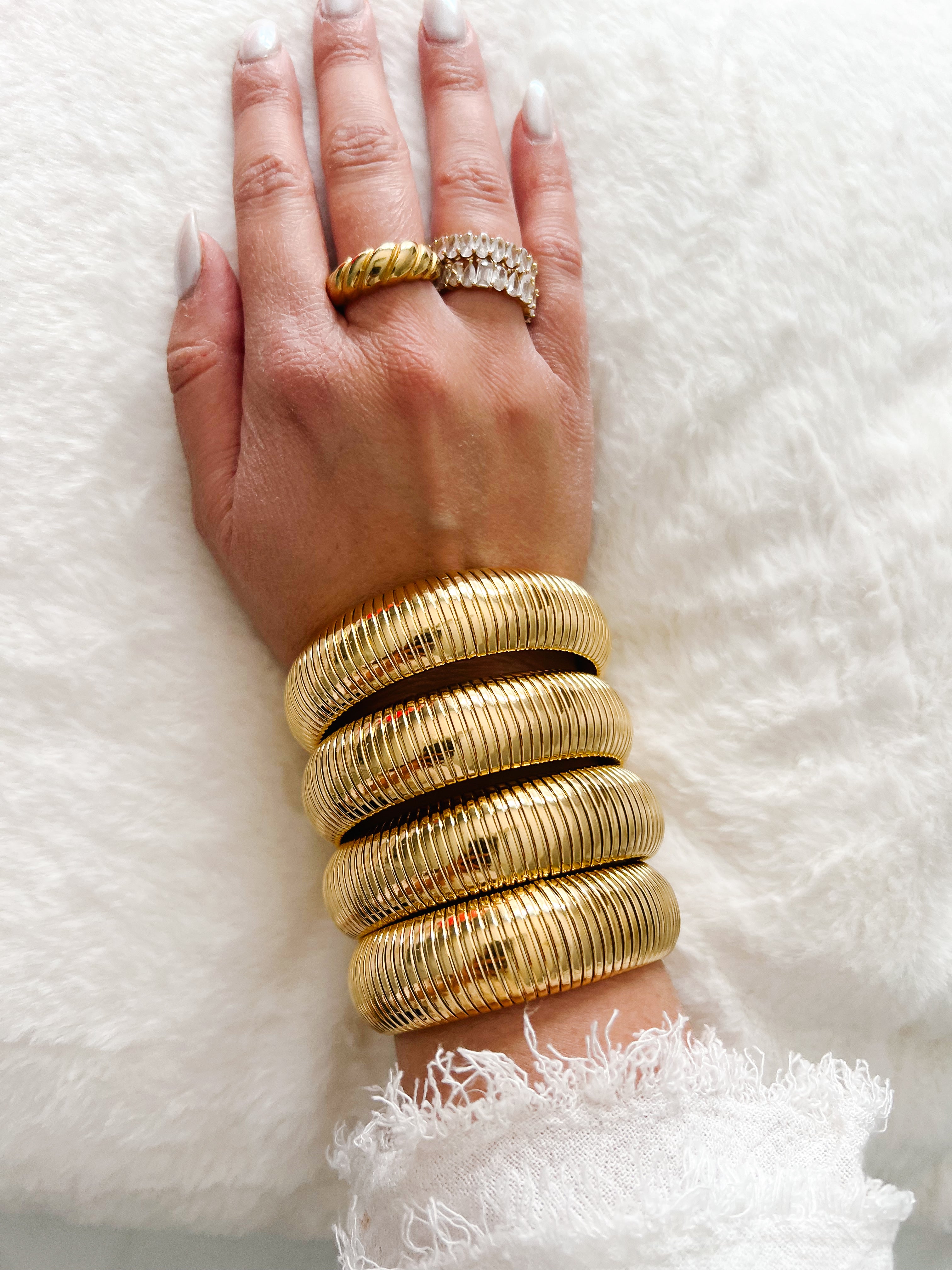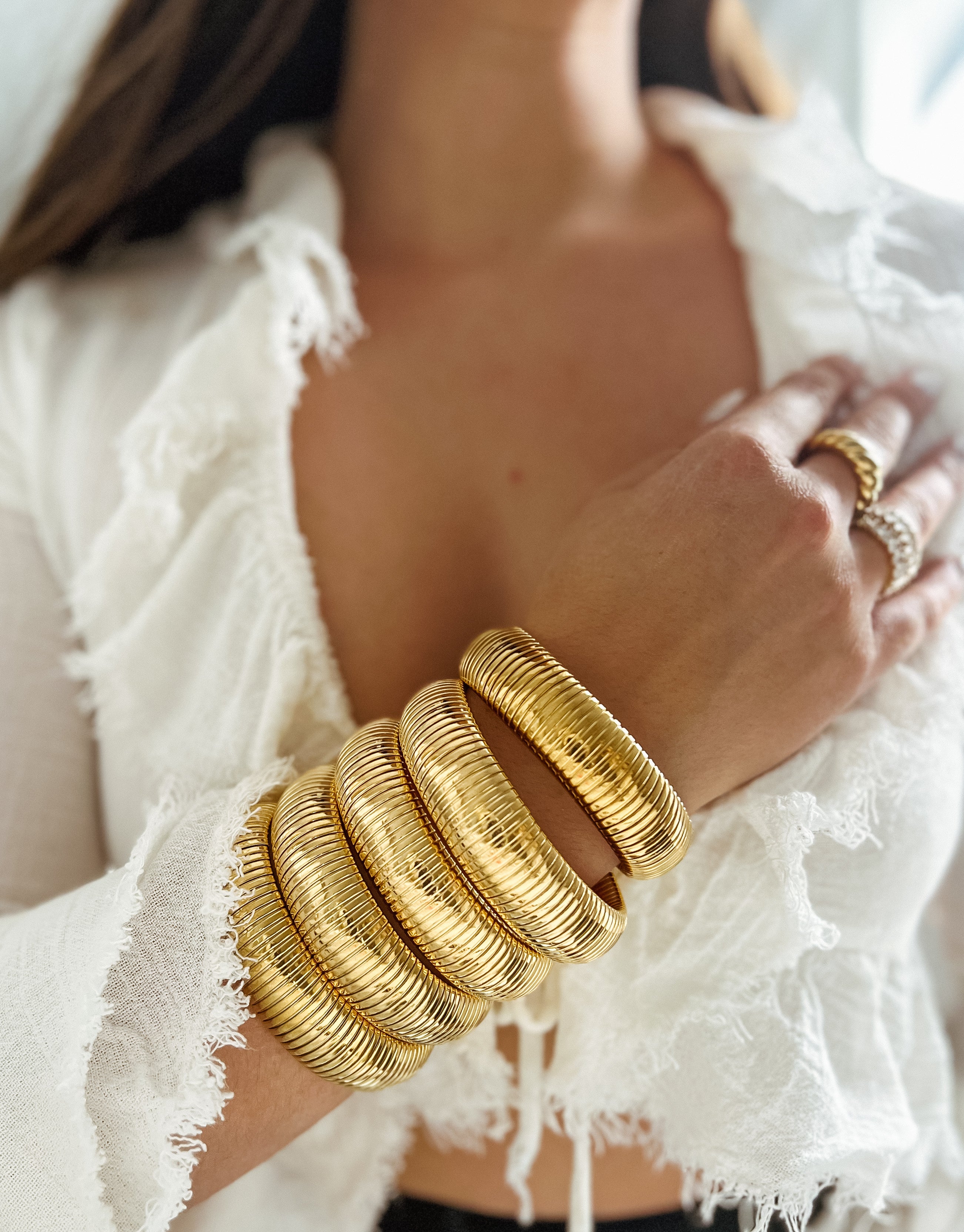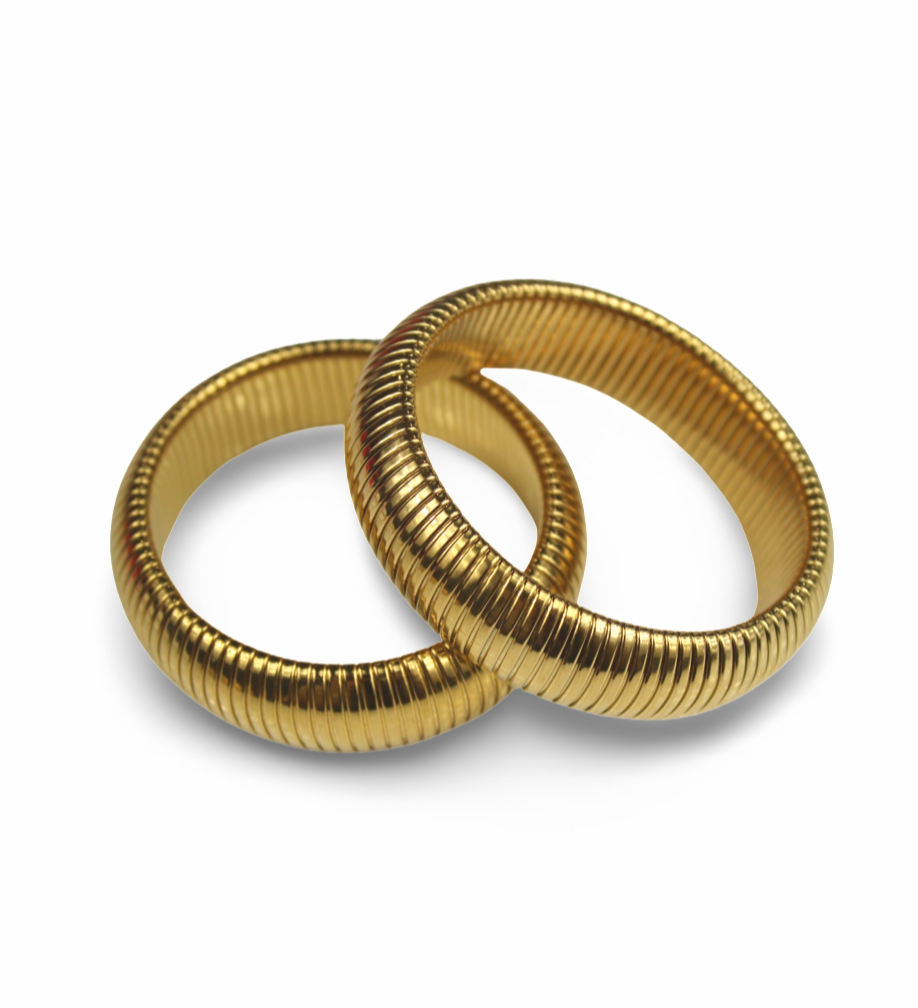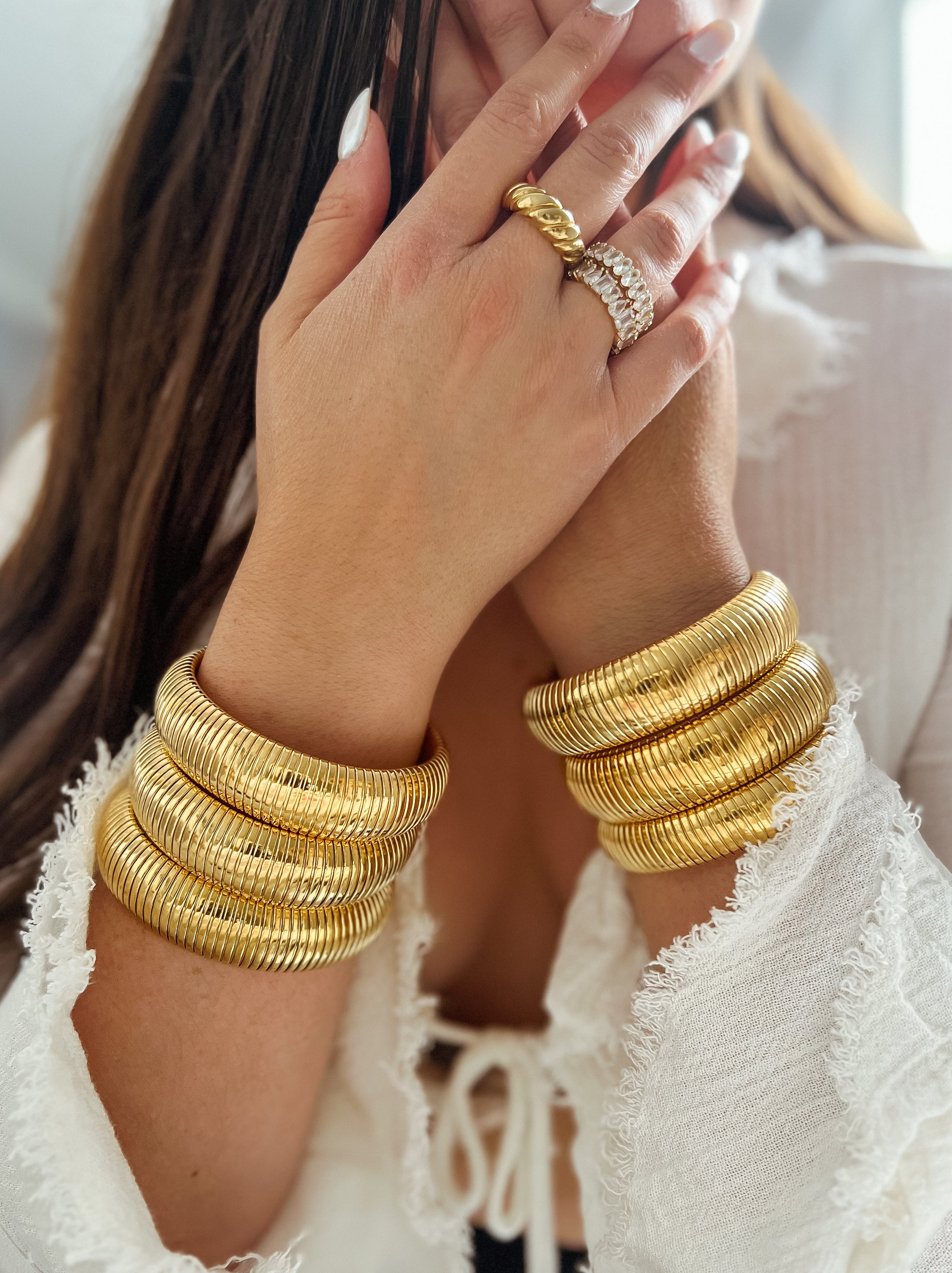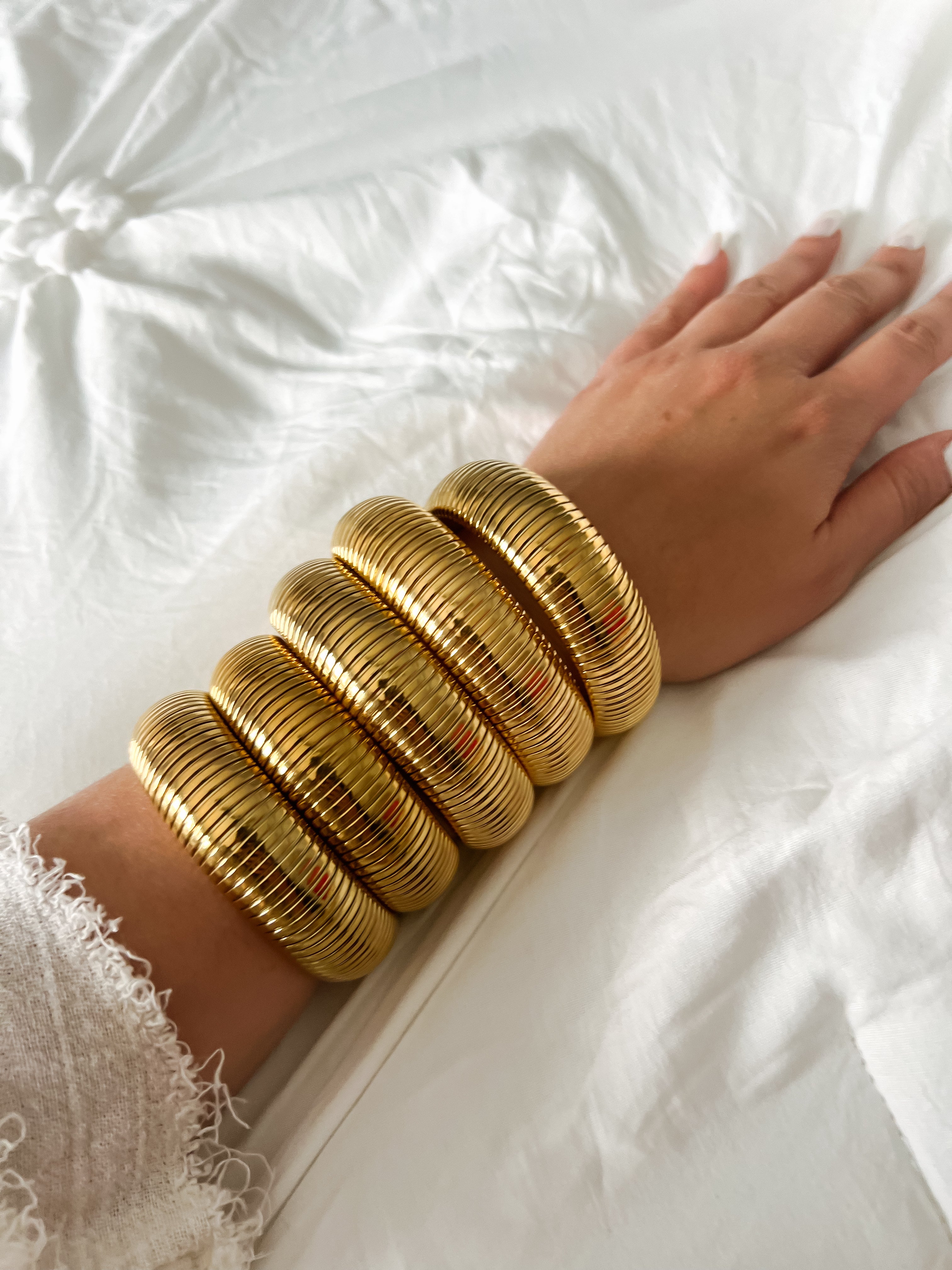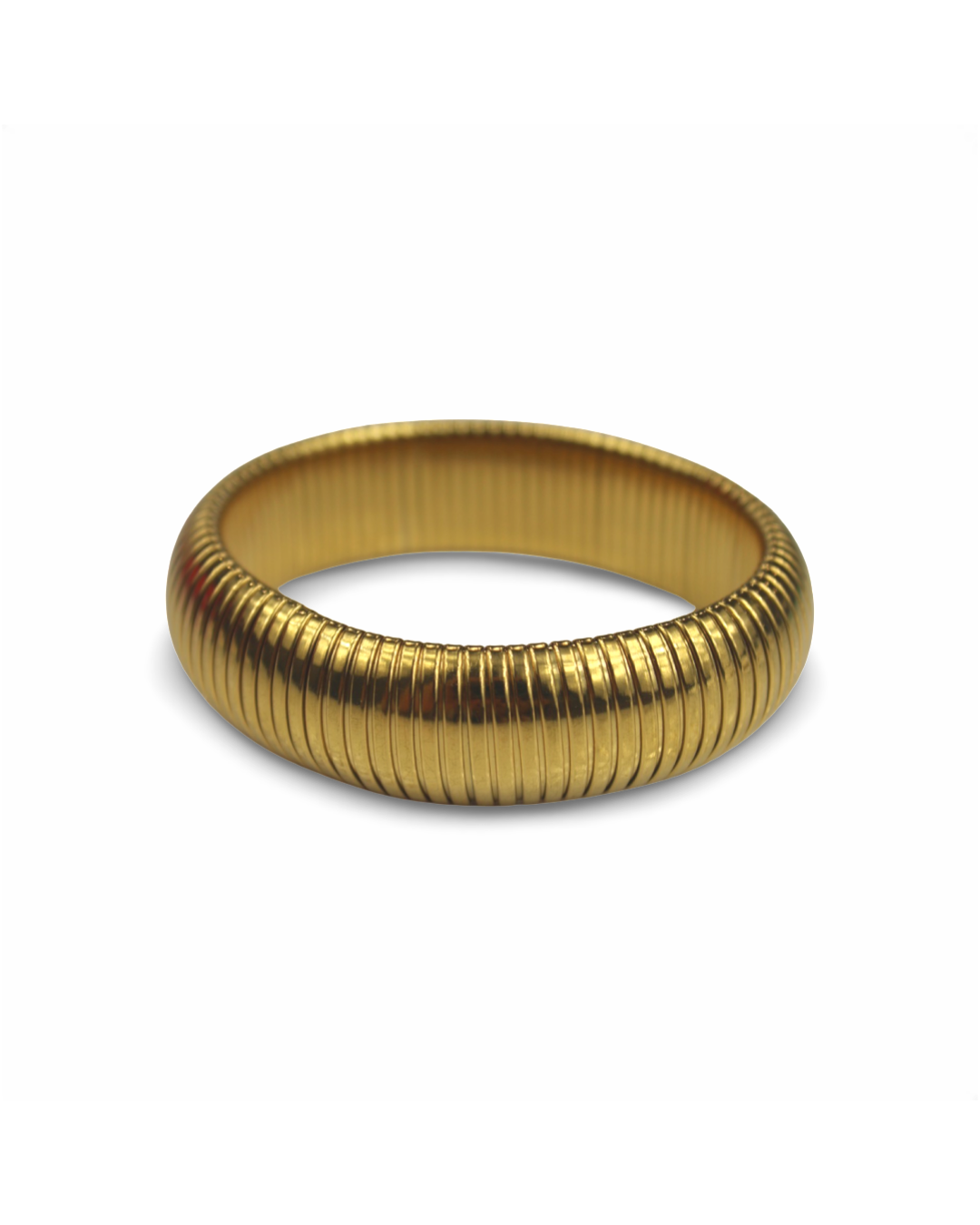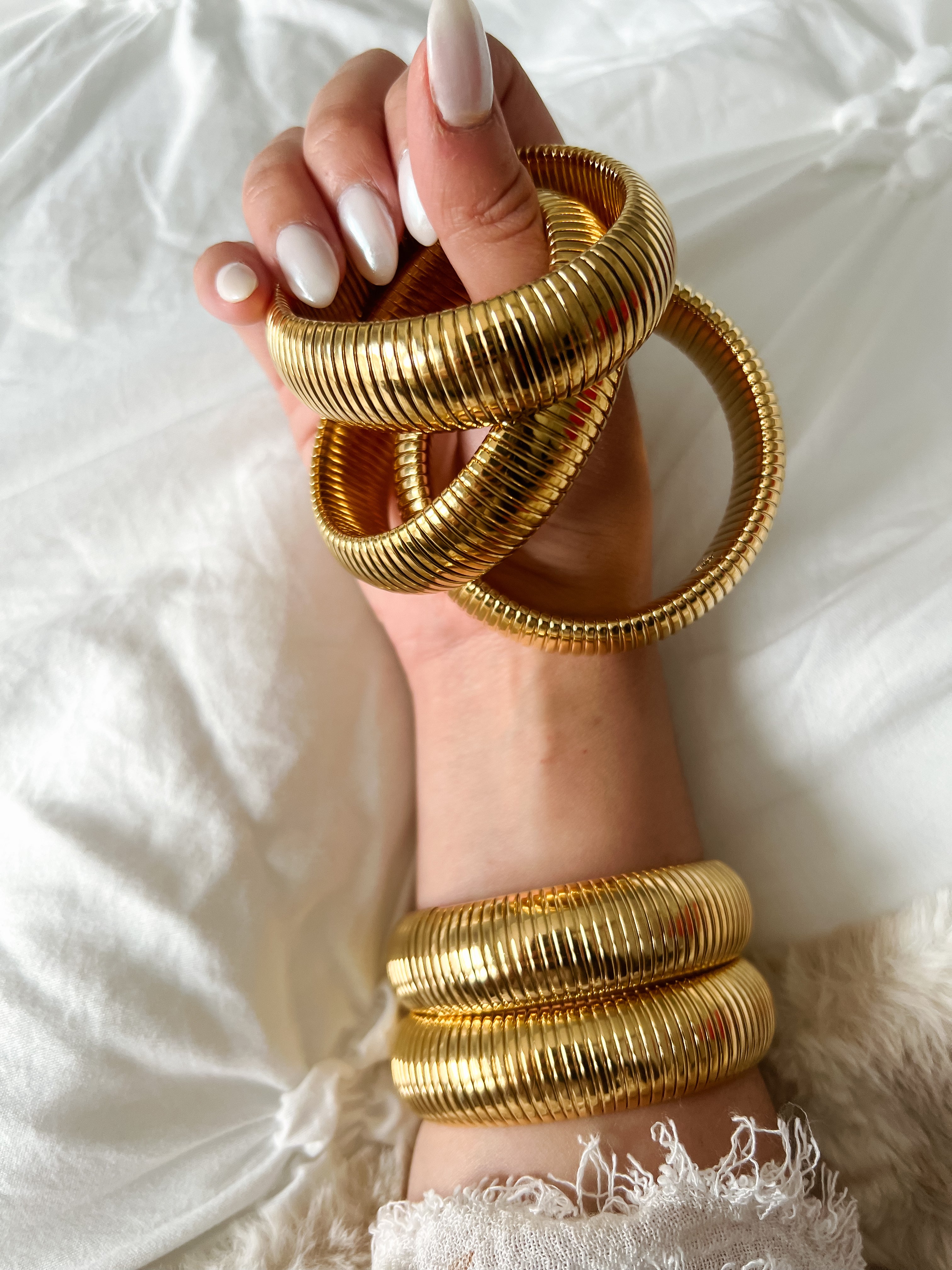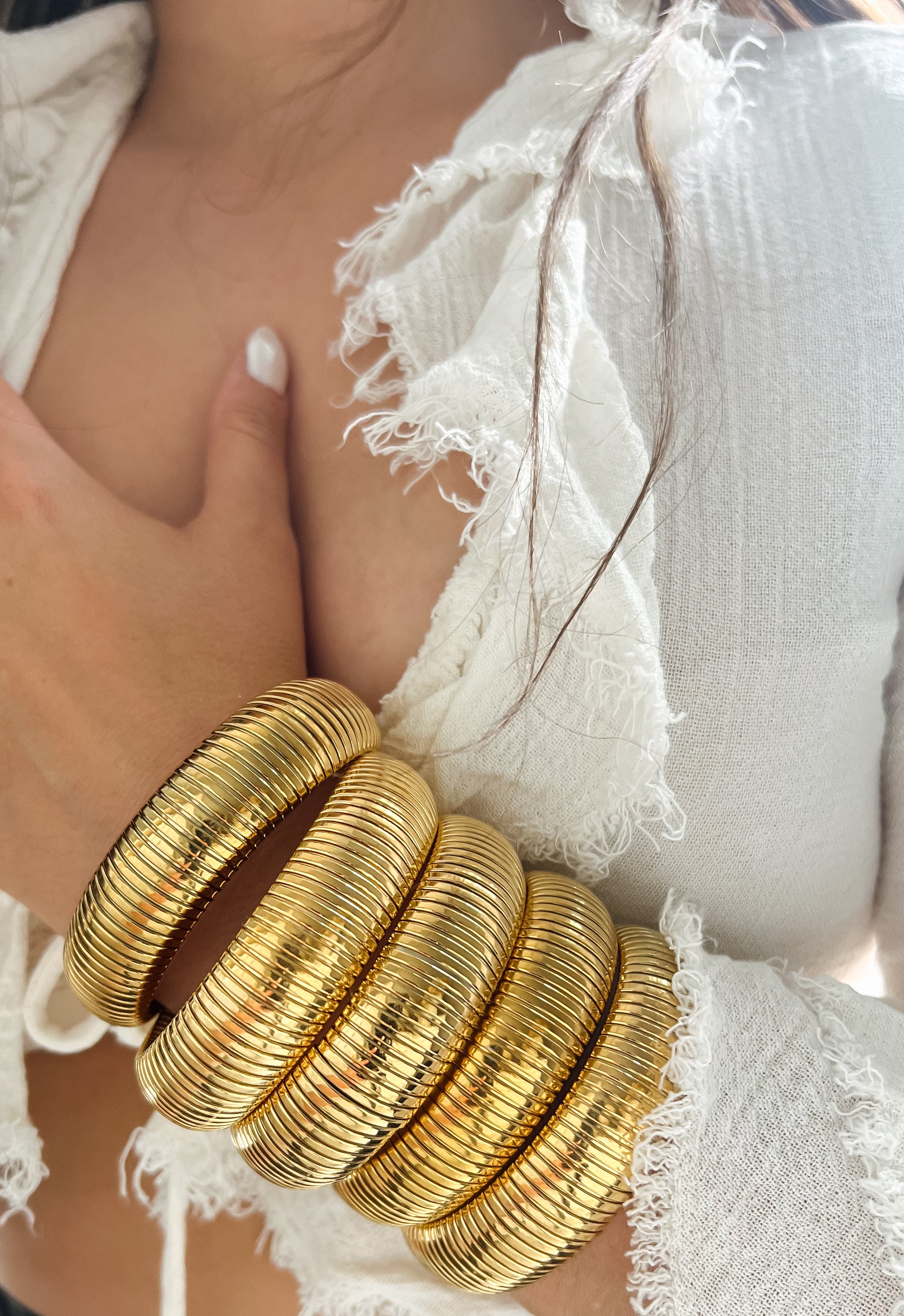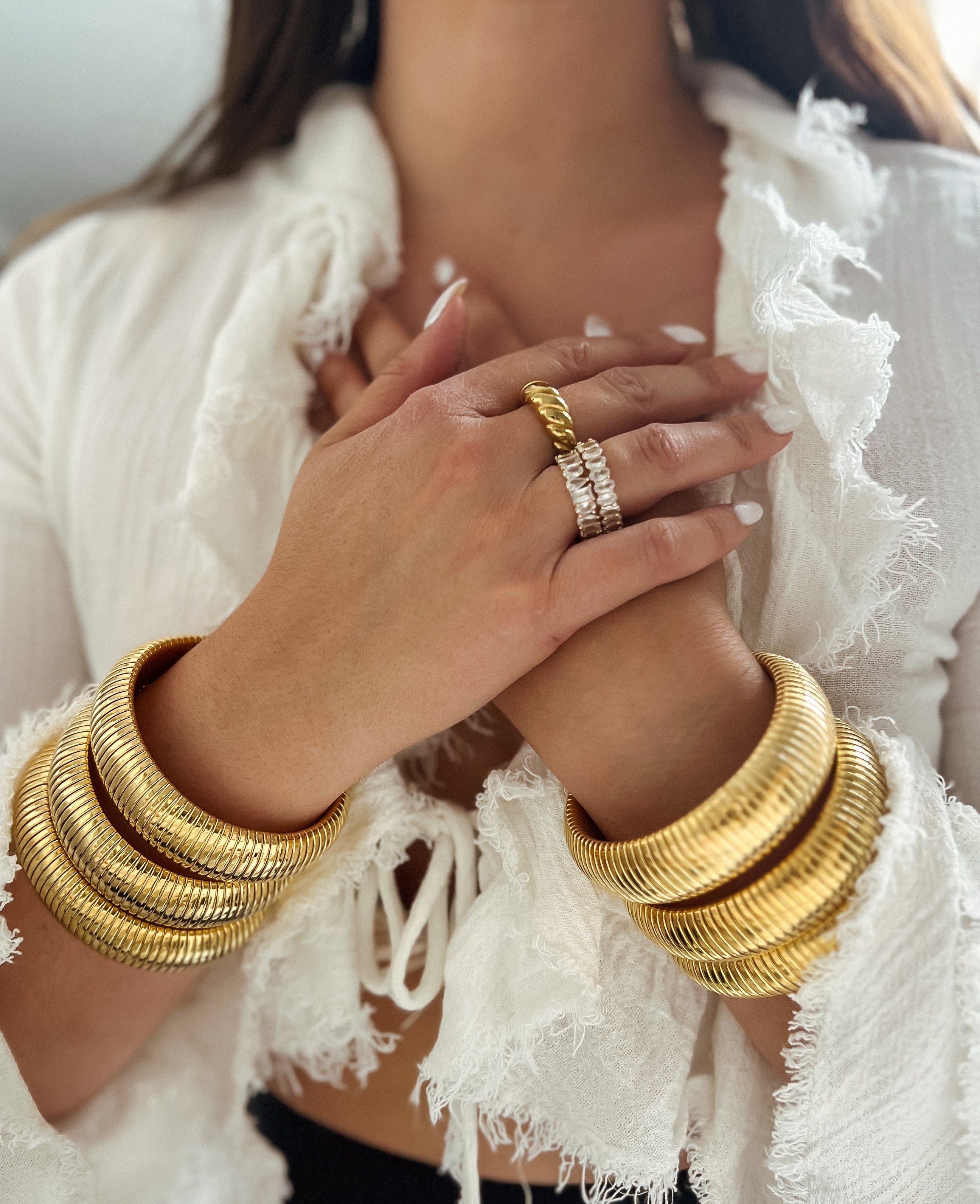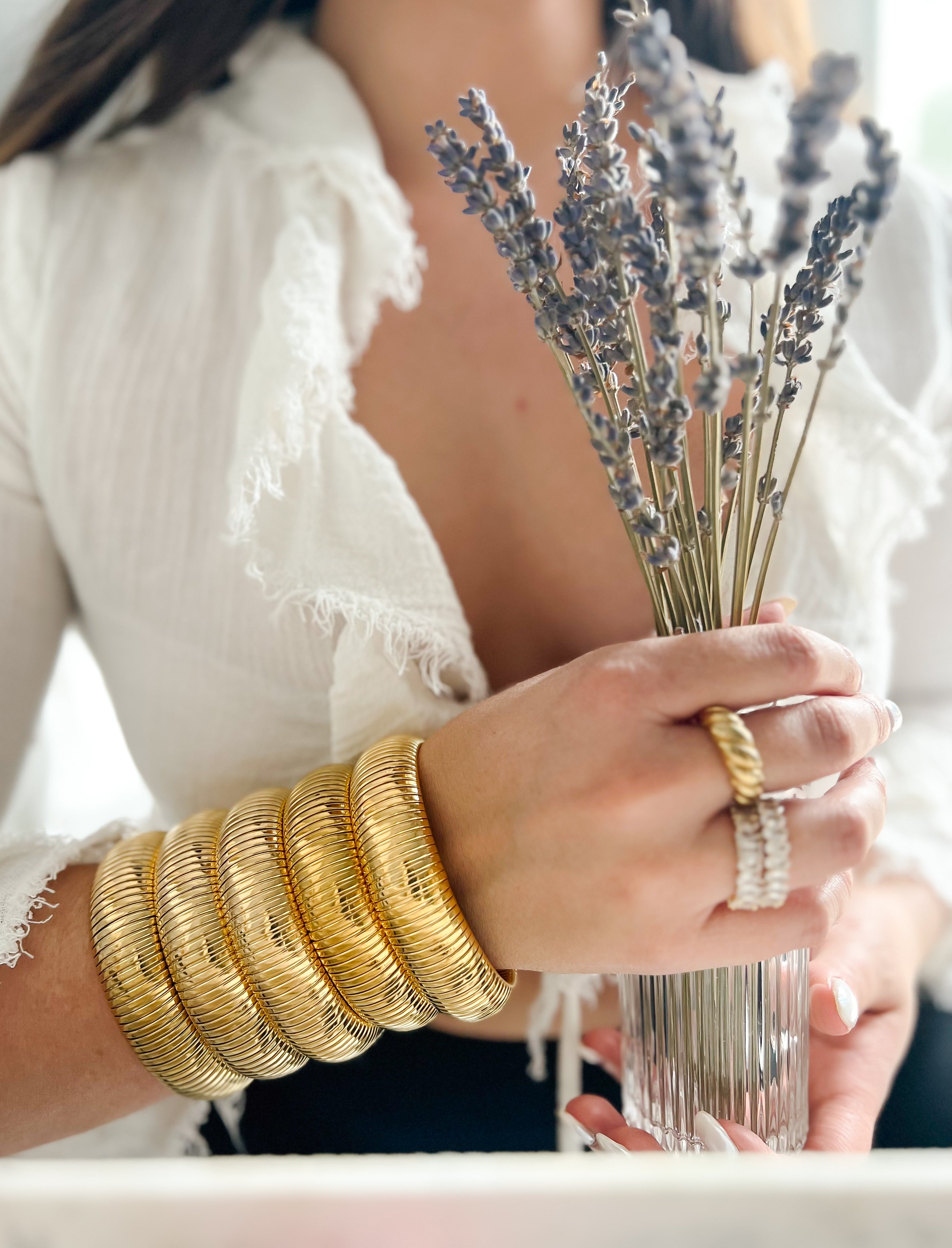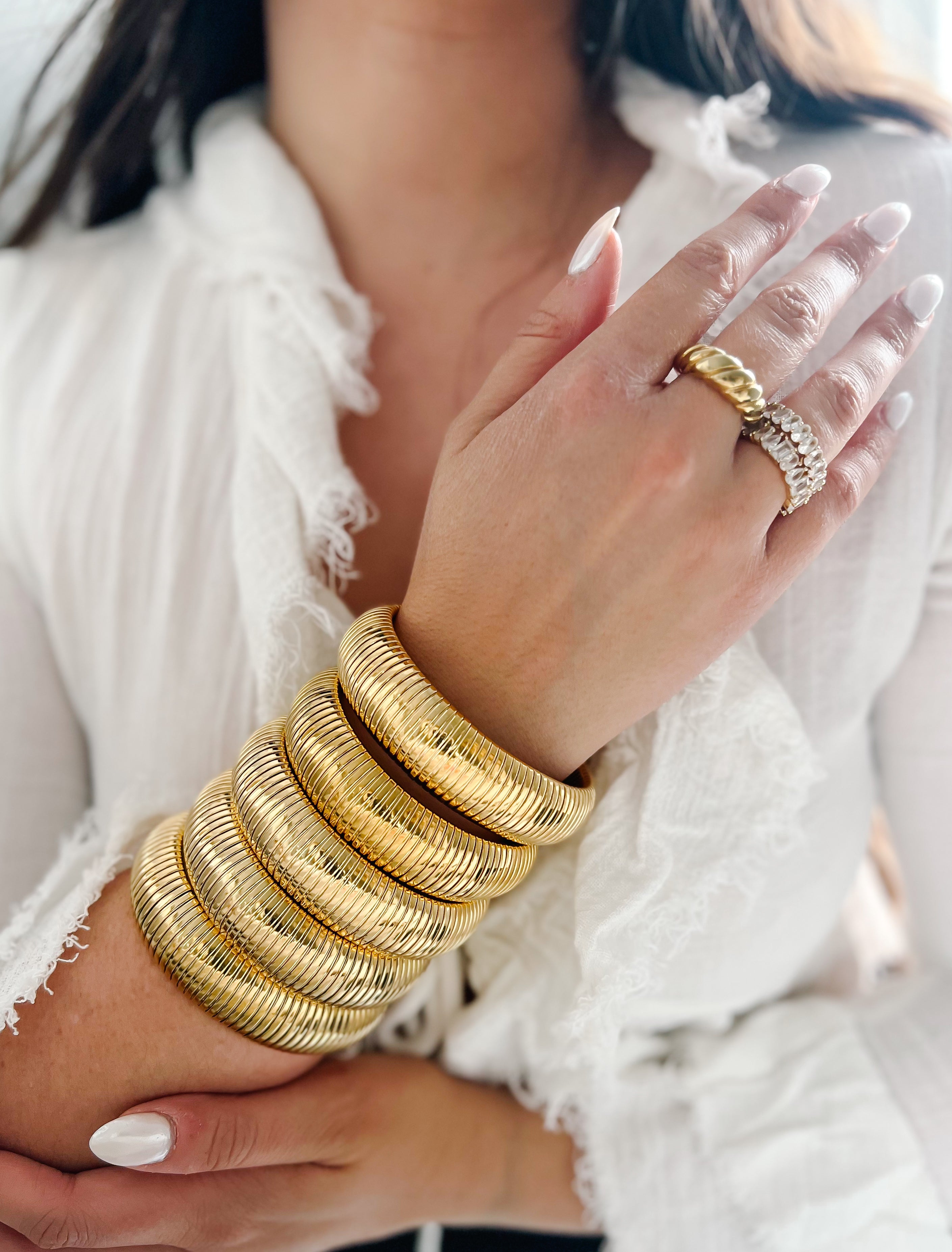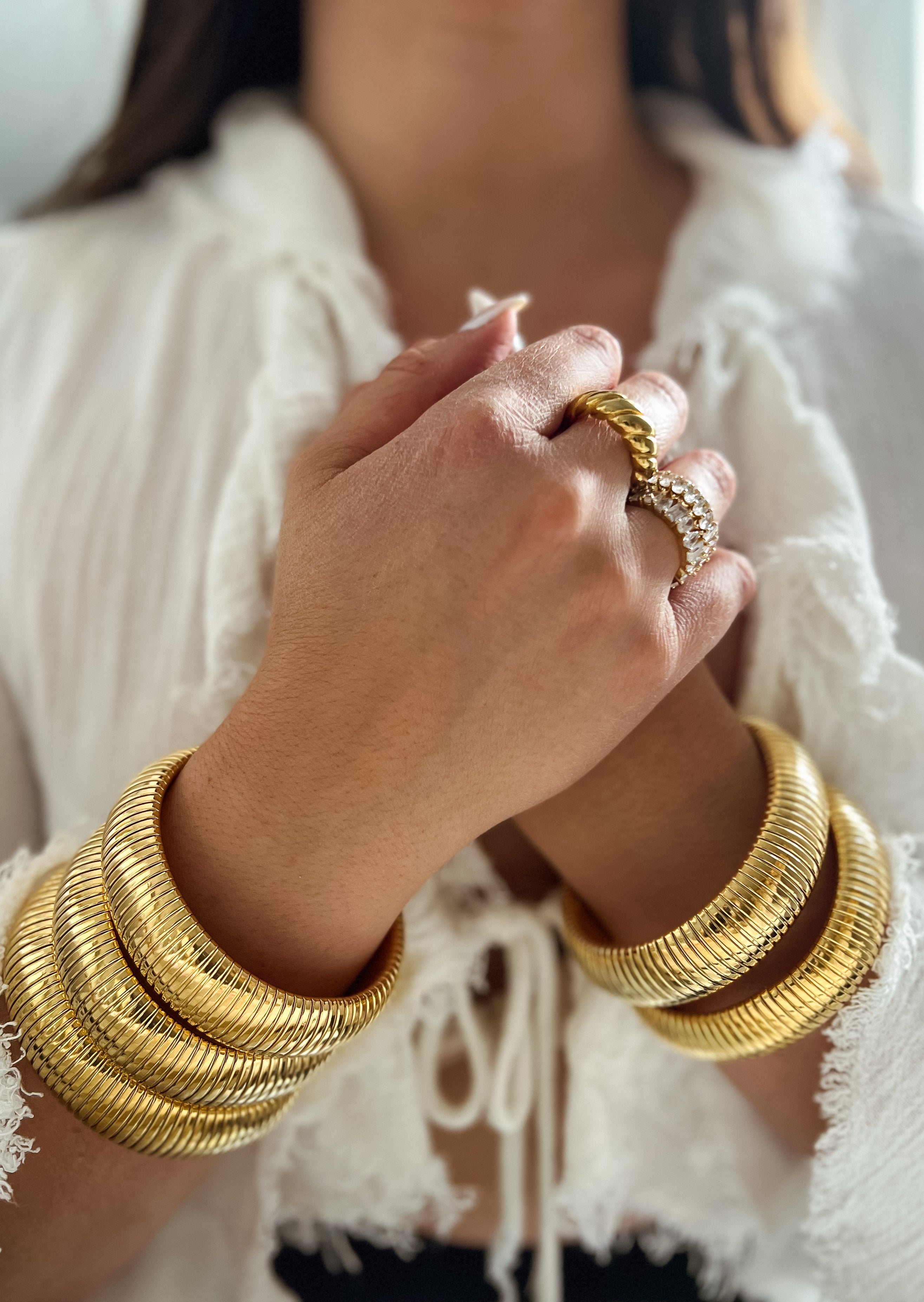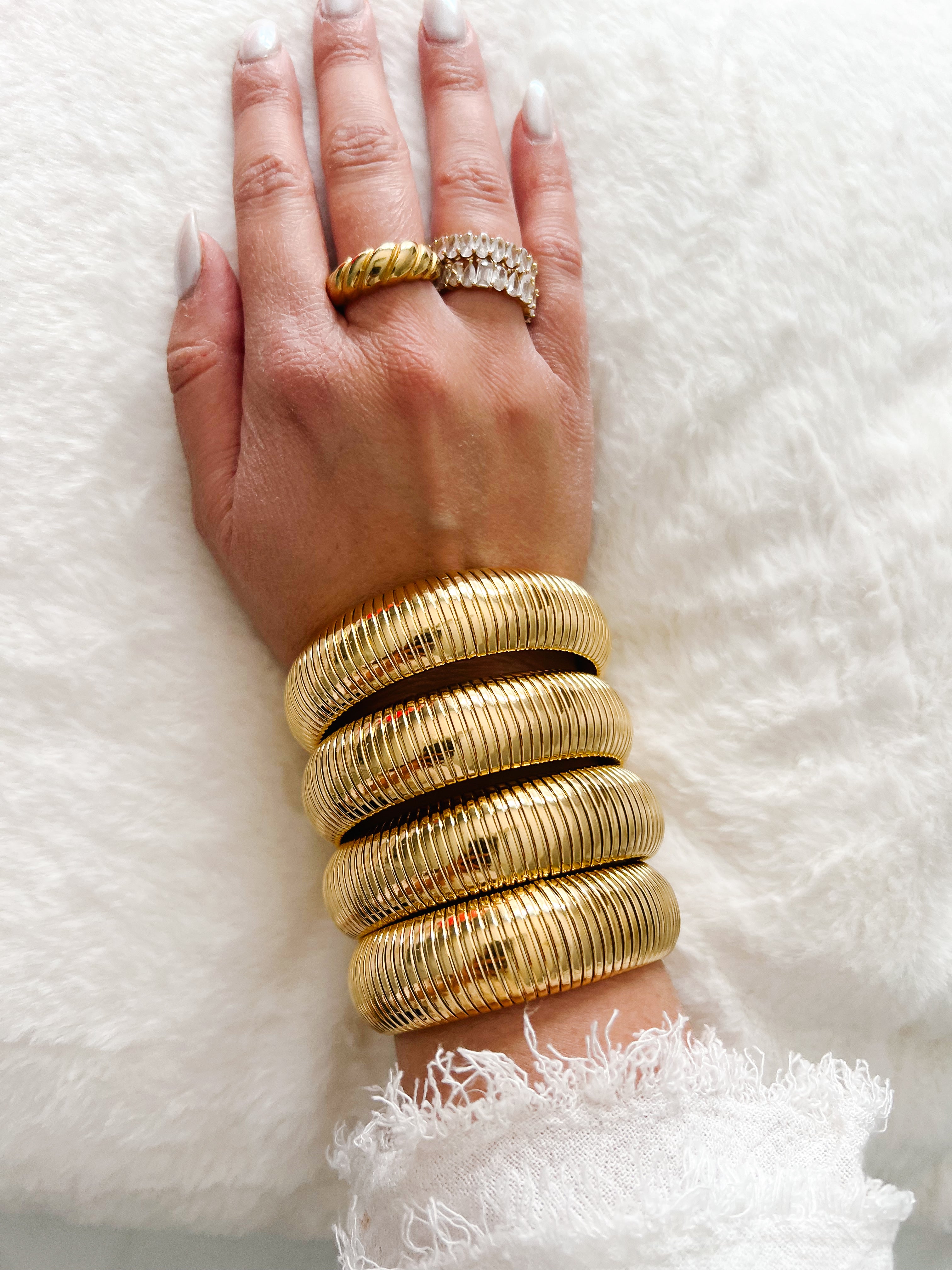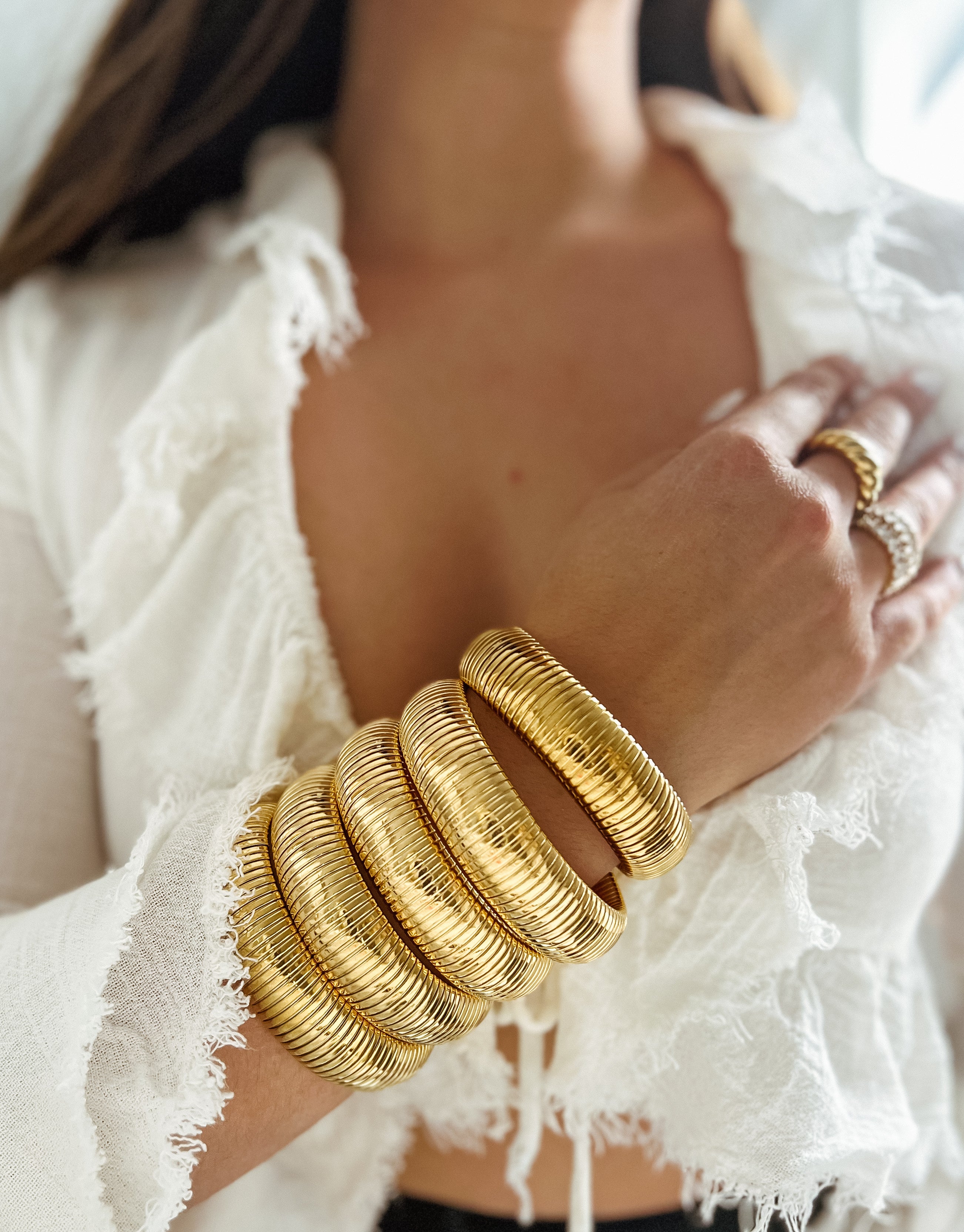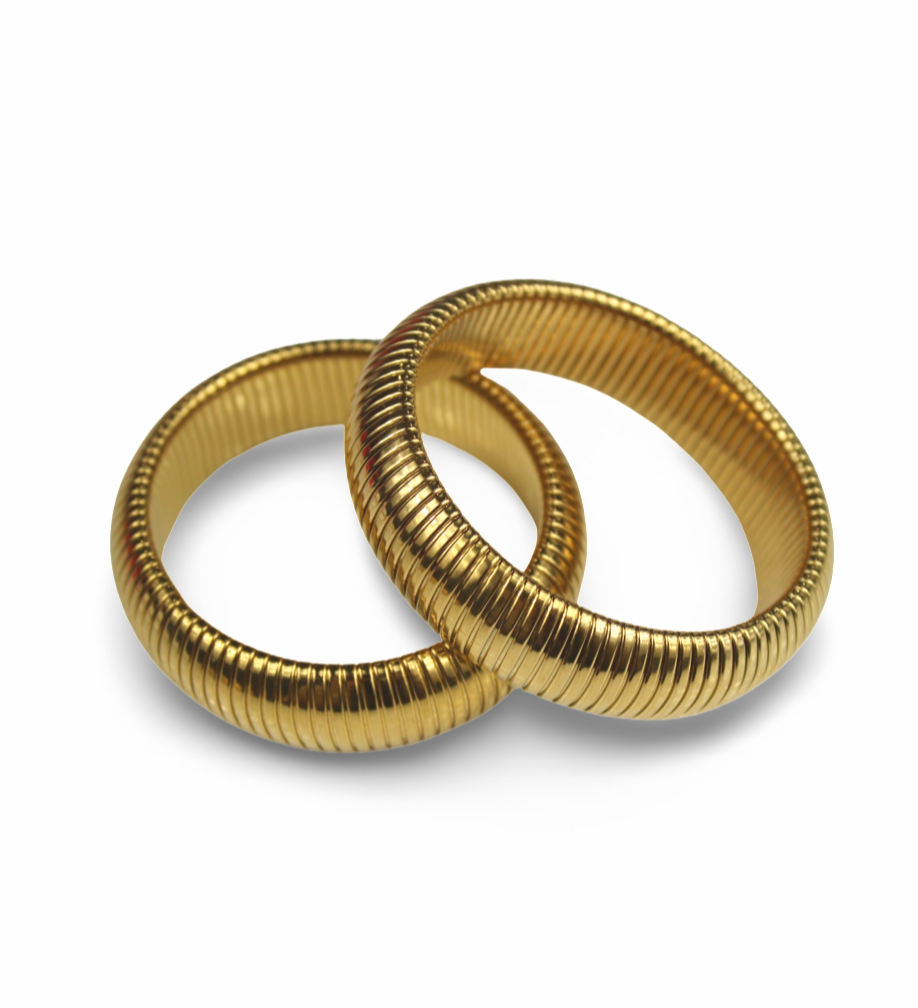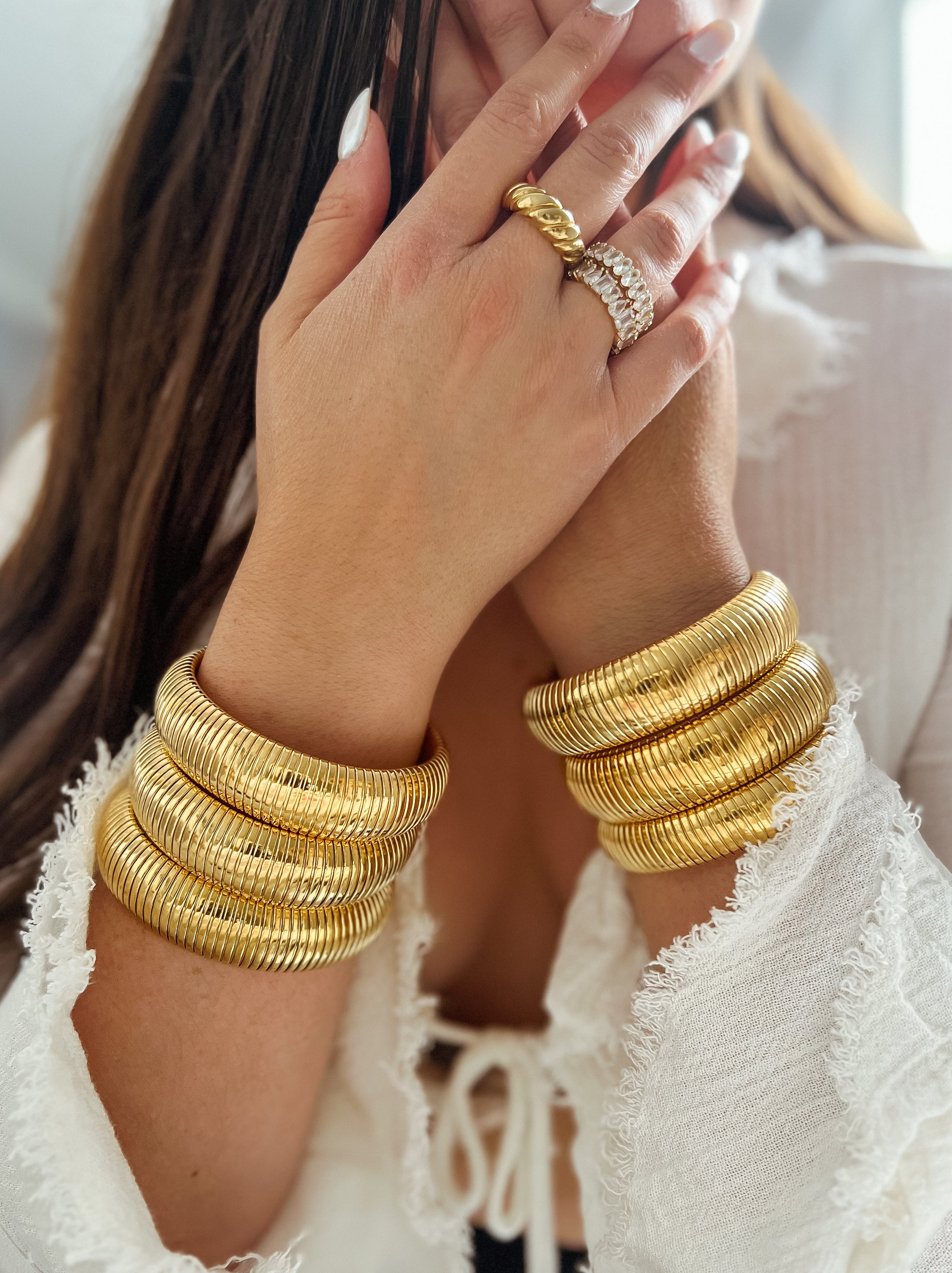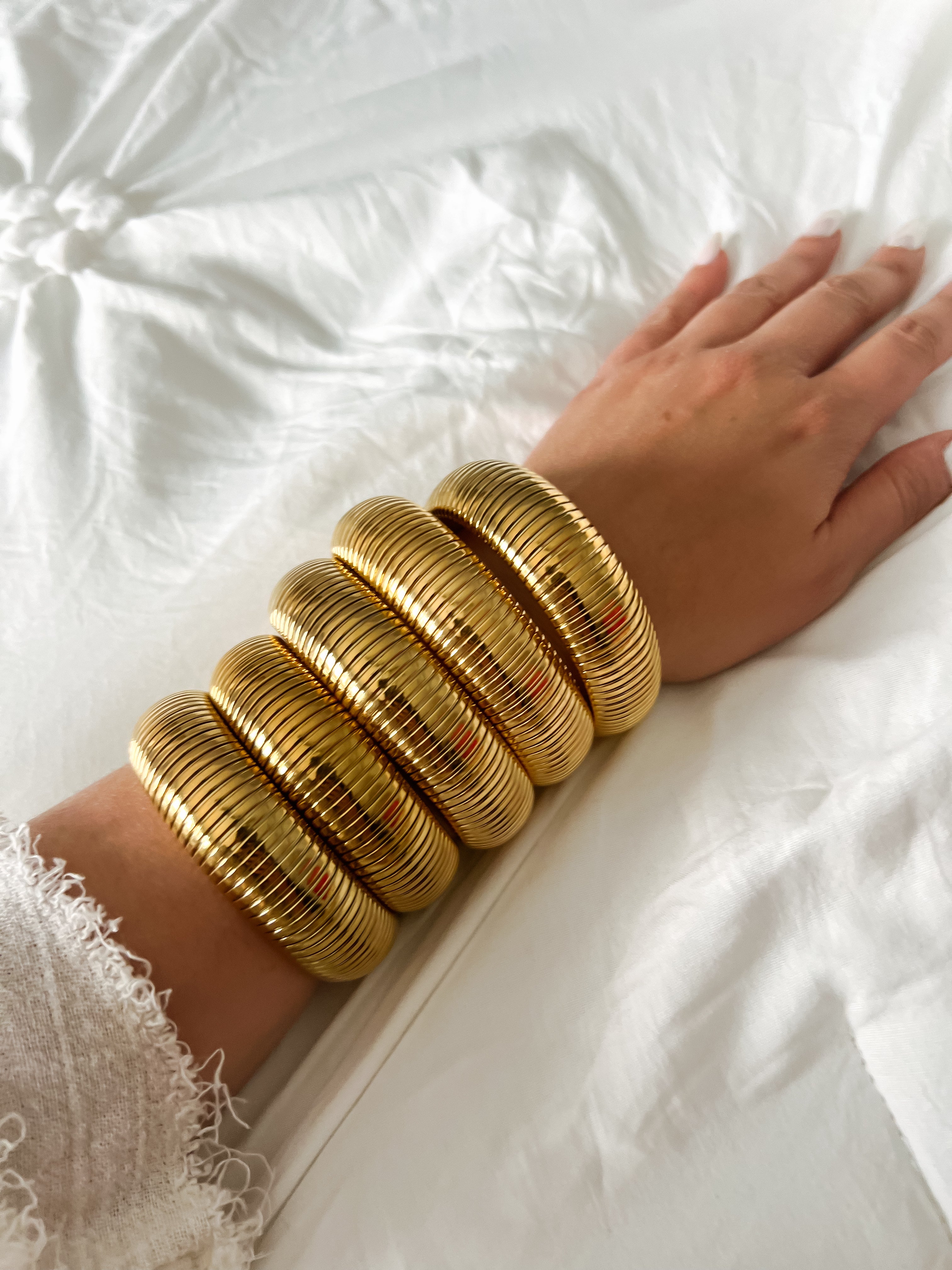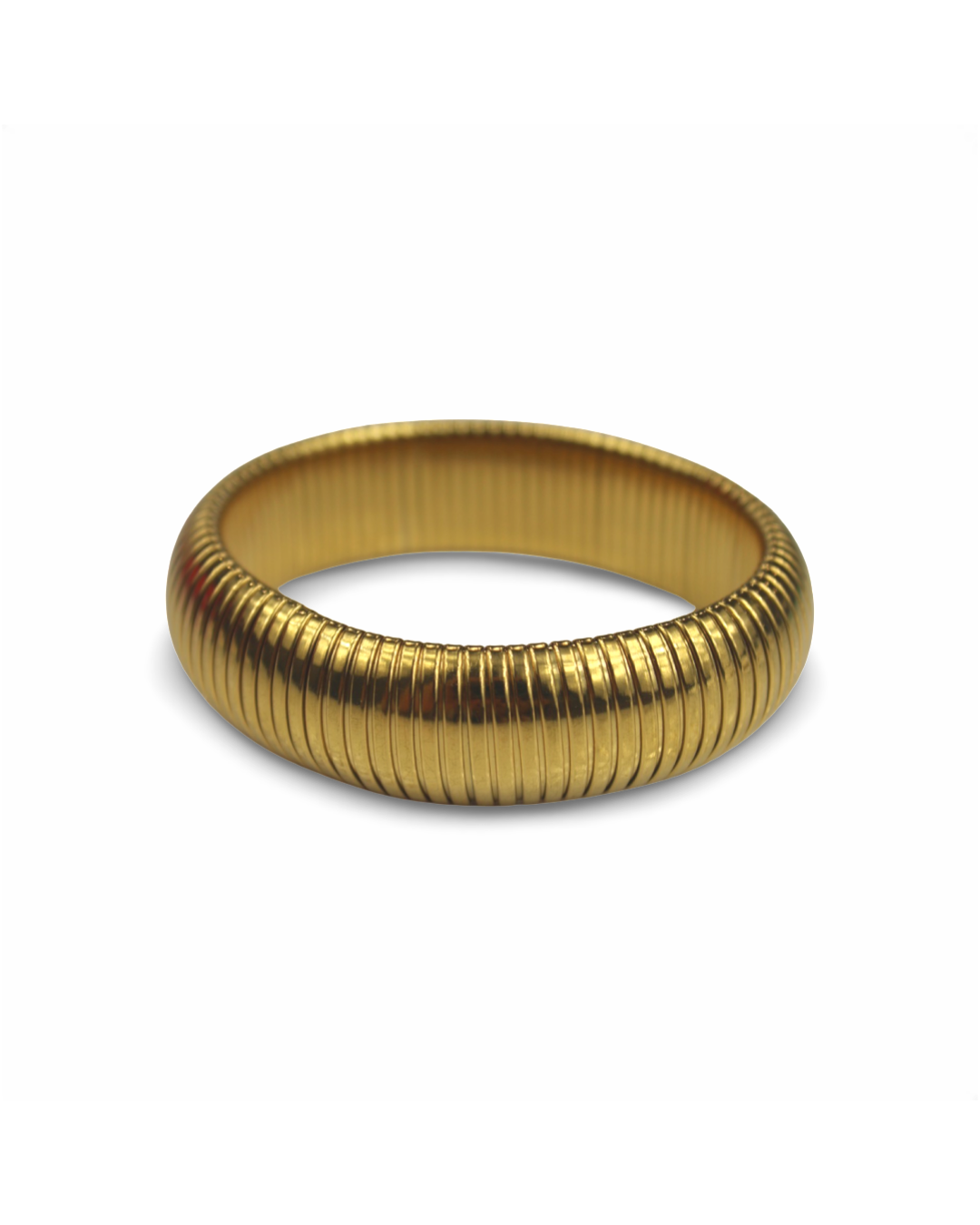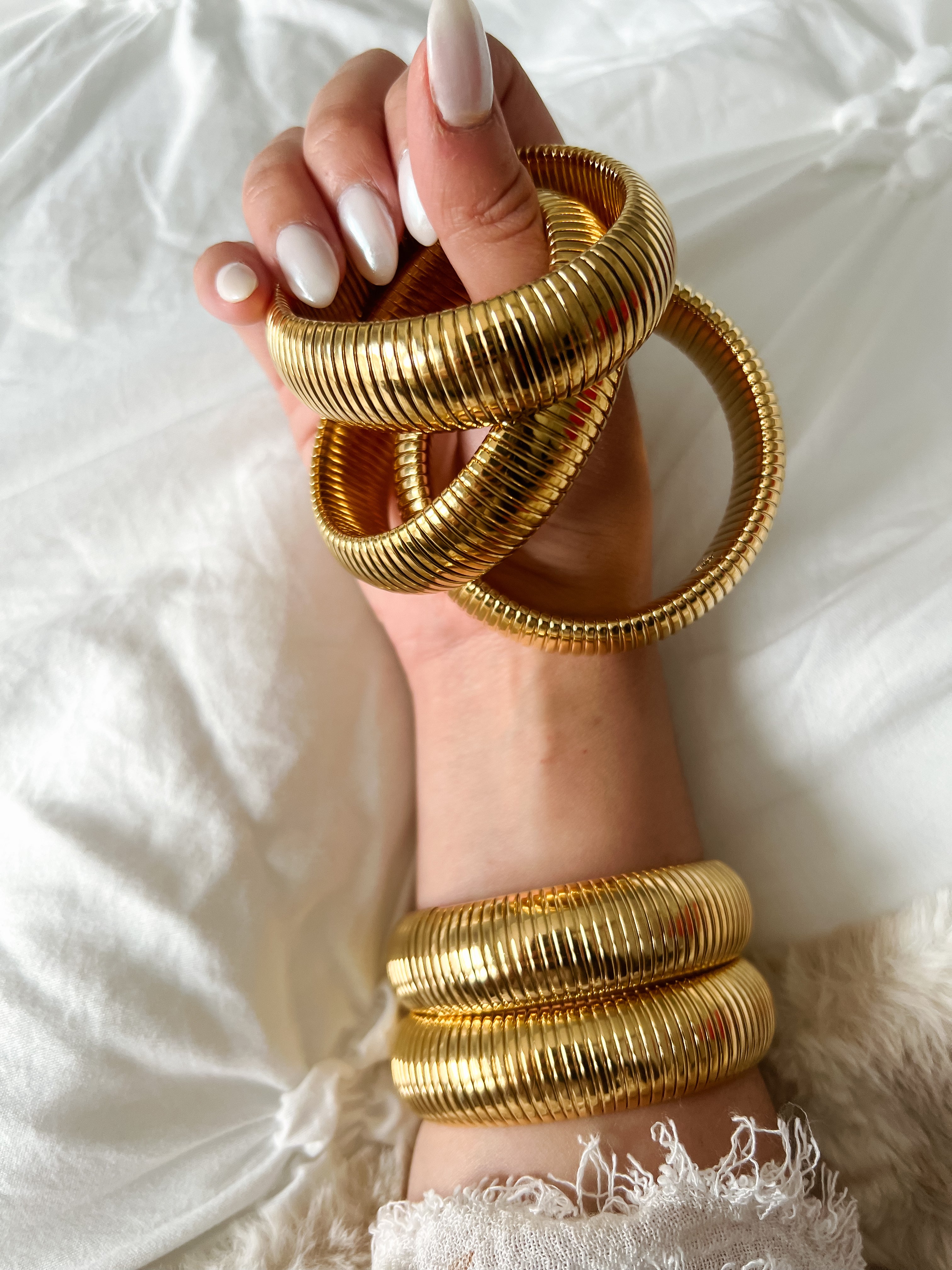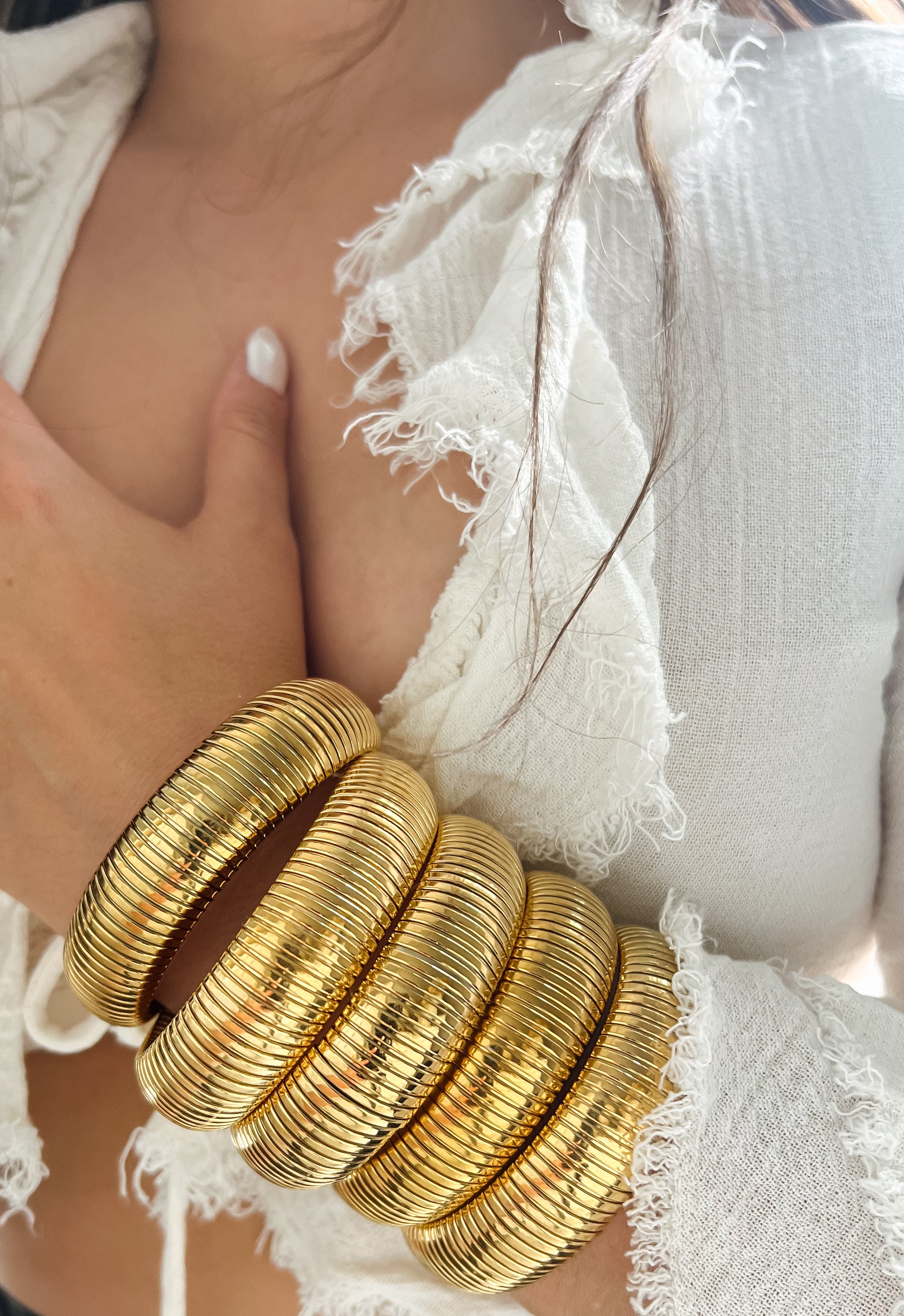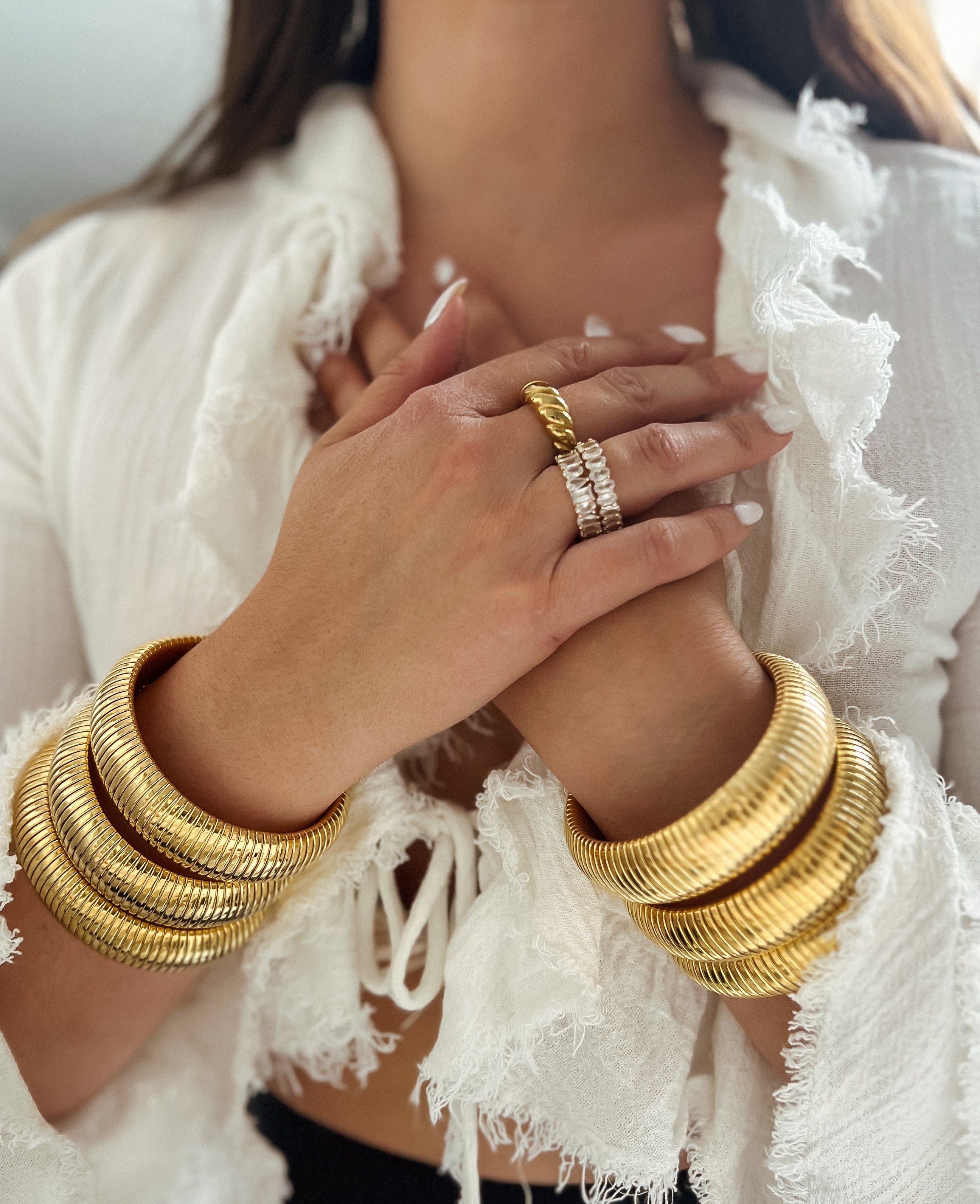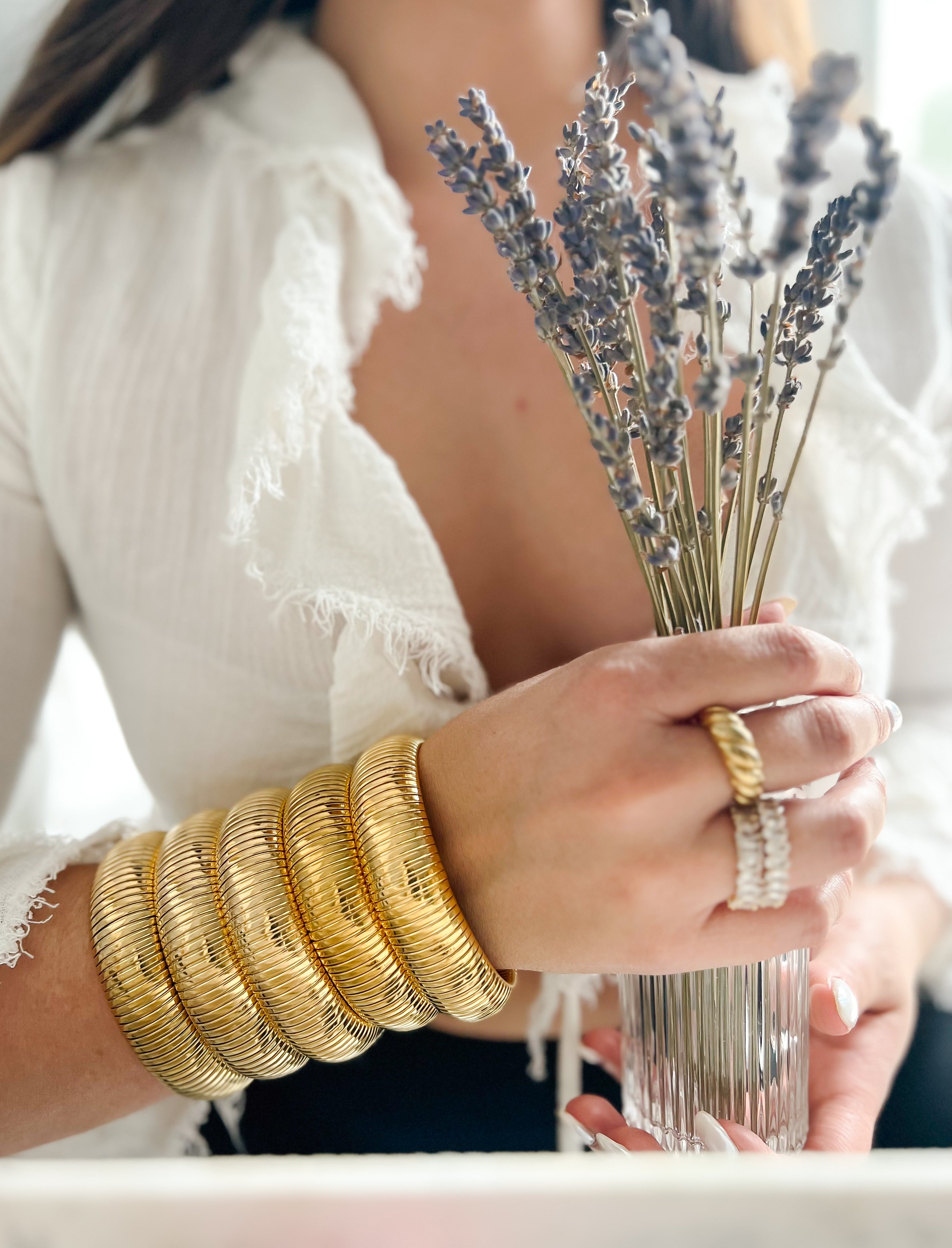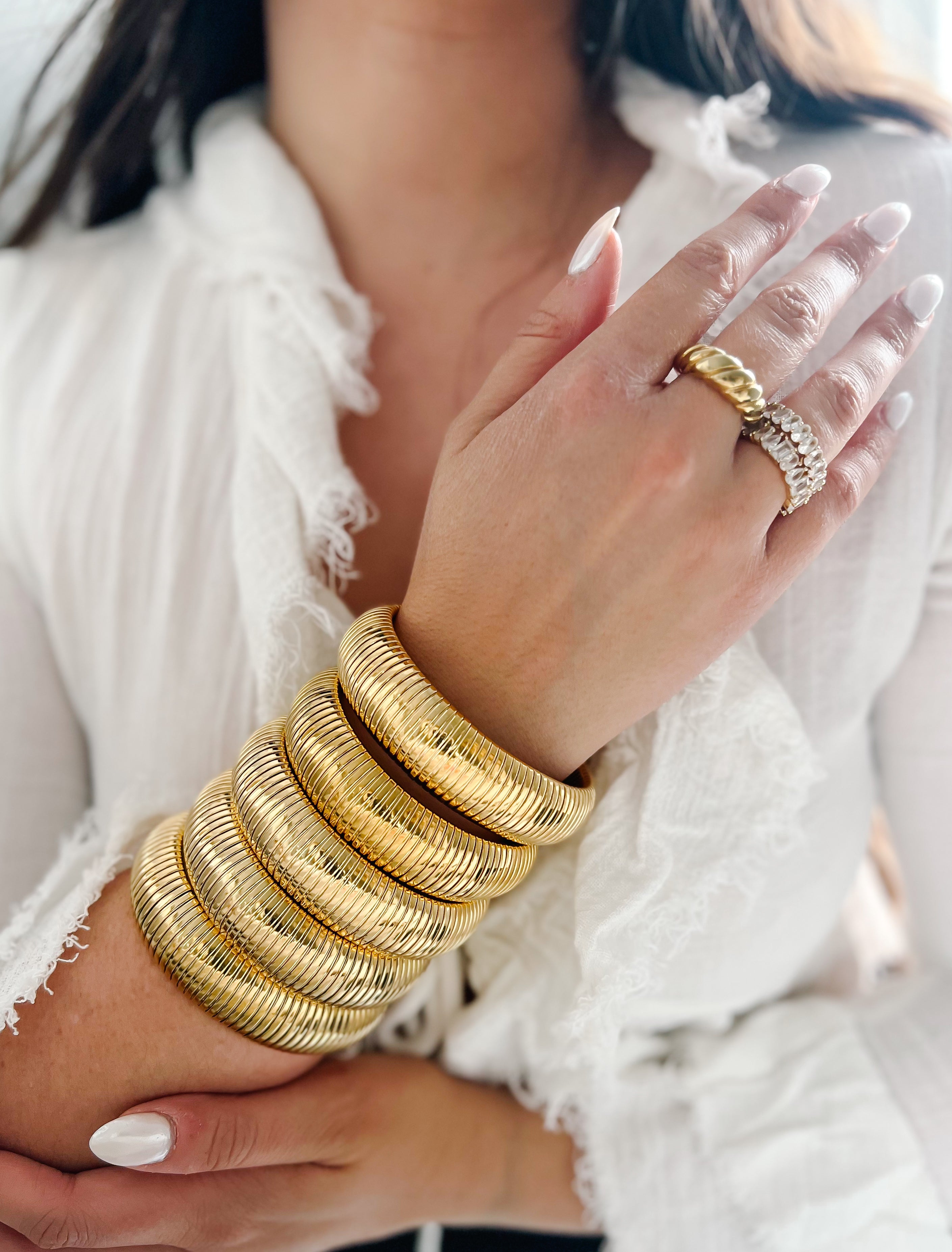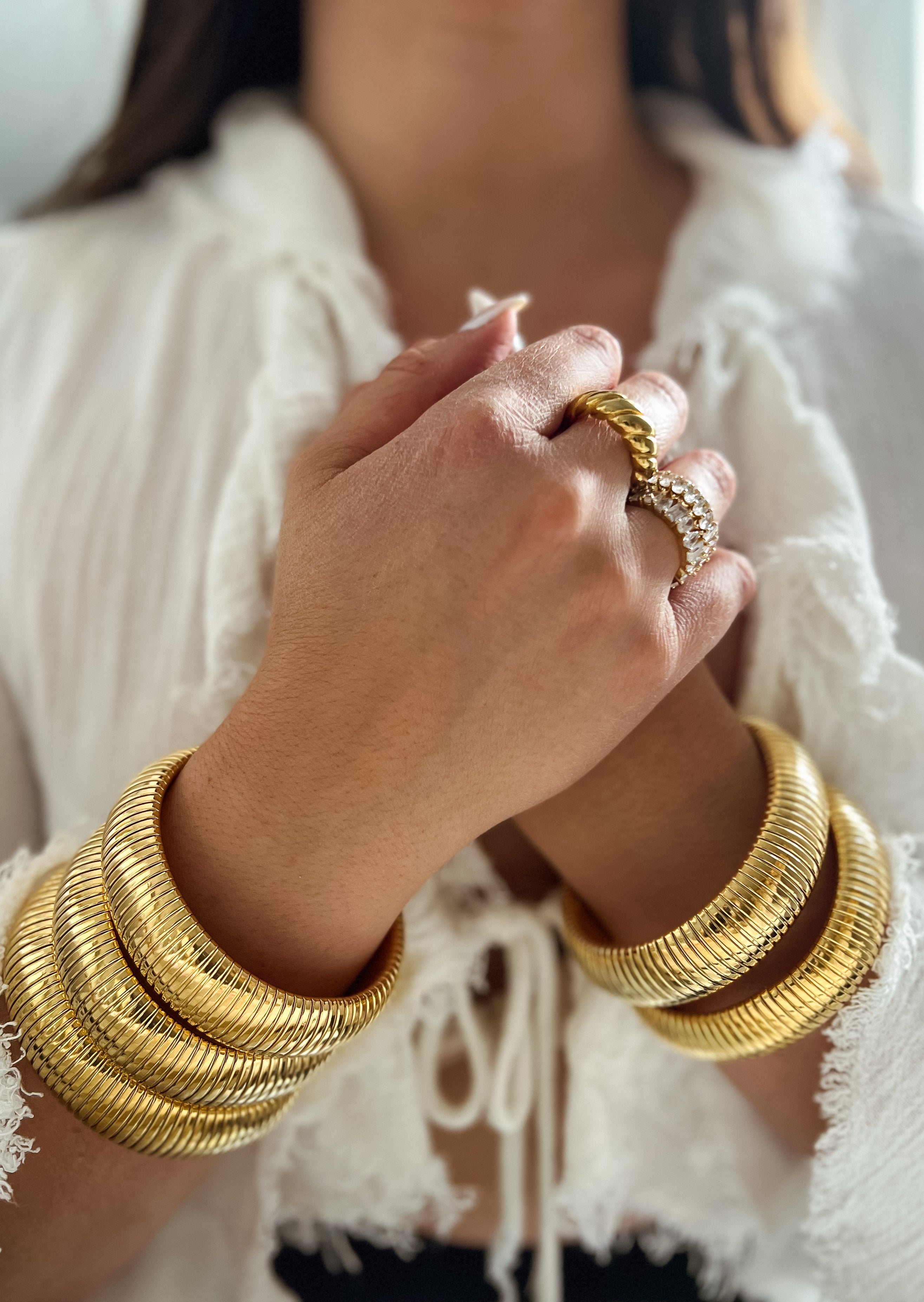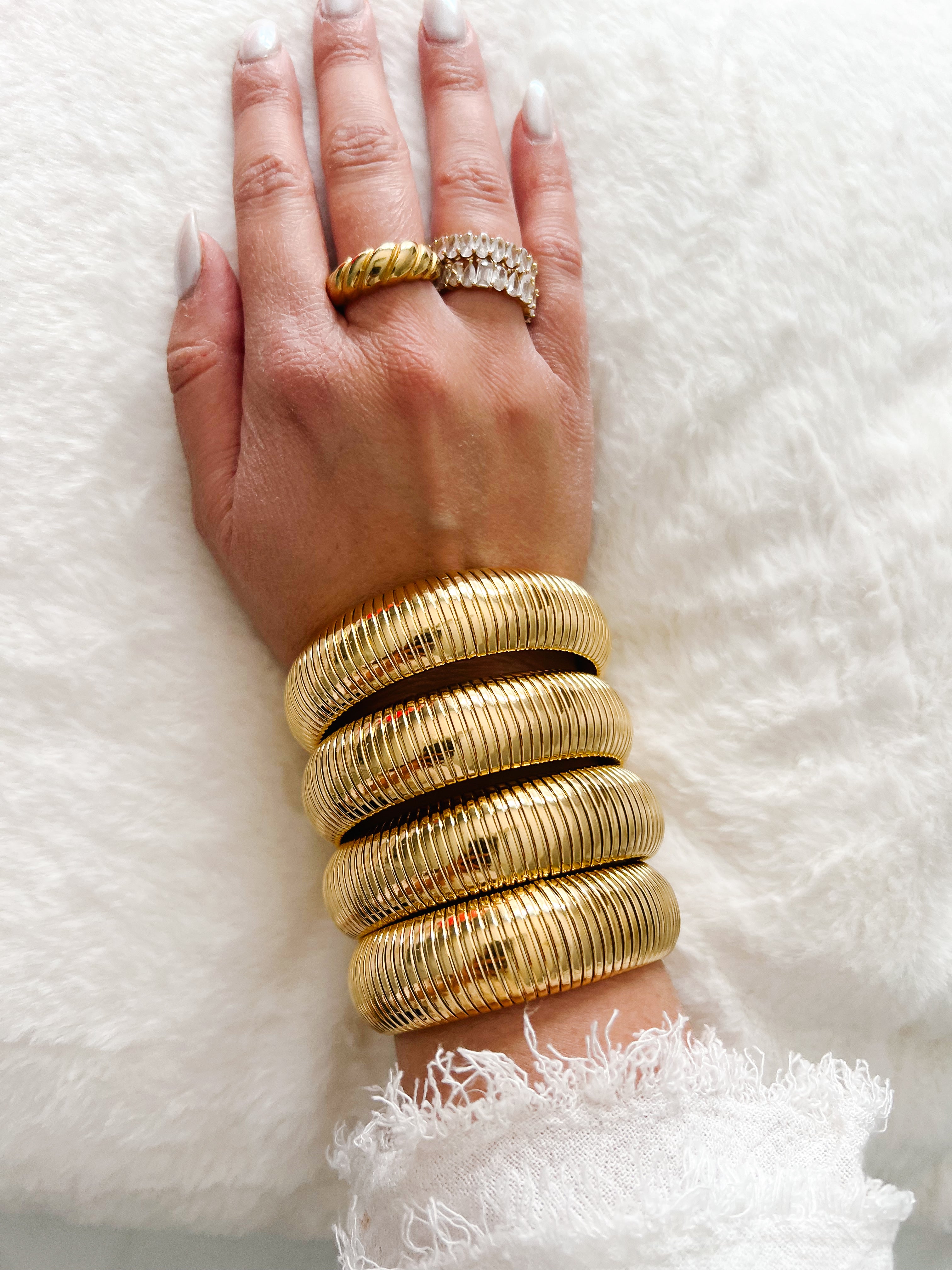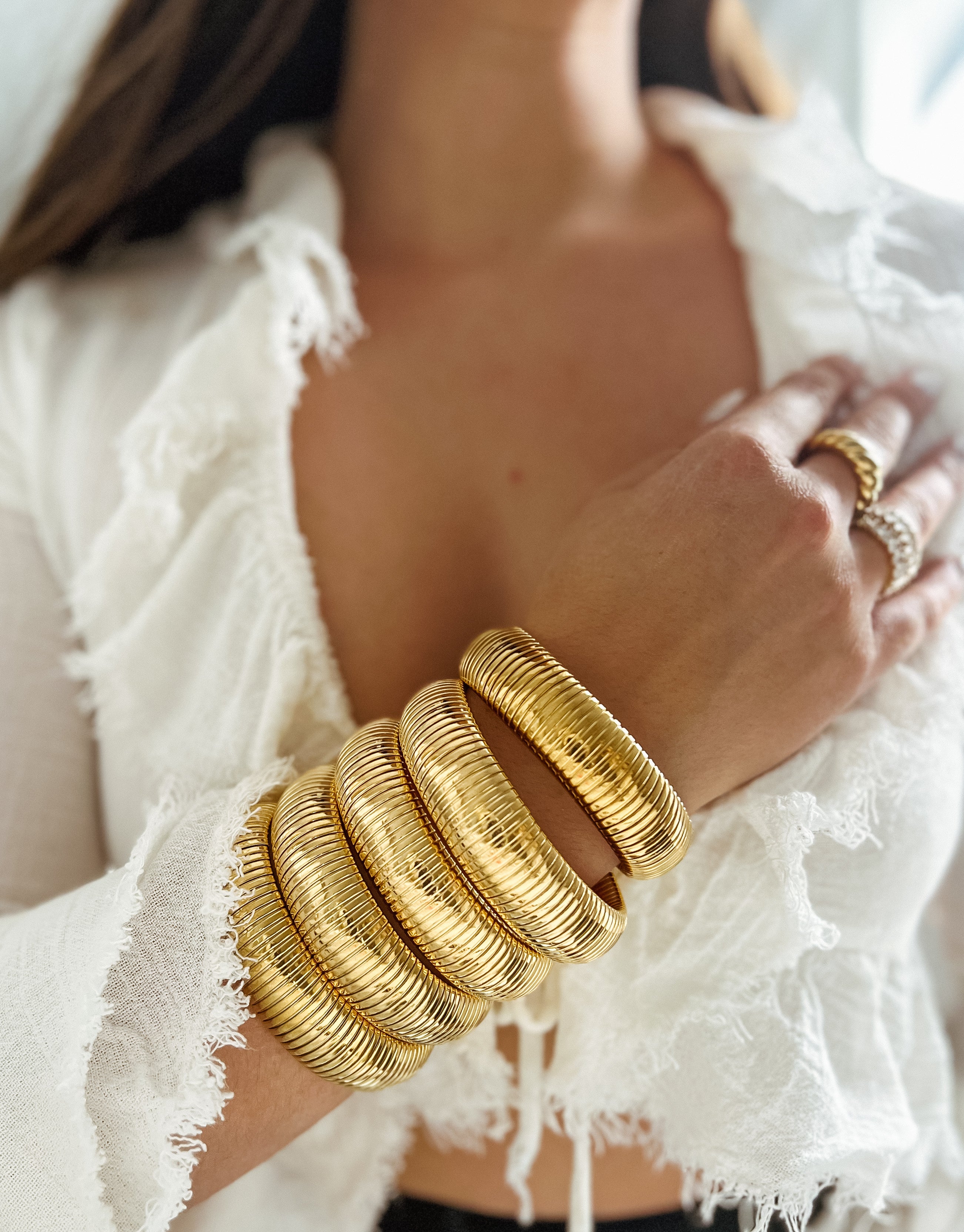 Elevate your everyday look with these stunning stainless steel stackable bangles! Perfect for daily wear, these bangles add a touch of sophistication and elegance to any outfit. 
The hand-hammered texture provides a unique, eye-catching detail that is sure to turn heads. Made with stainless steel with a gold plating, these bangles are durable and long-lasting, ensuring that they will be a cherished part of your jewelry collection for years to come. The stainless steel base makes these bangles waterproof and can therefore be worn in the water or even while working out.

Stack them up or wear them alone for a simple yet stylish look. Give the gift of timeless beauty with these must-have daily wear bangles.

Bangle Measurement: 19mm(width)

Bangle Size: Adjustable, These are STRETCHY & therefore count as one size.

Investing in stainless steel jewelry can offer various benefits, making it a popular choice for many individuals. Here are some of the advantages of choosing stainless steel jewelry:

Durability: Stainless steel is highly resistant to corrosion, tarnish, and rust, making it a long-lasting option. It can withstand everyday wear and tear, making it suitable for daily use.
Low Maintenance: Stainless steel jewelry requires minimal maintenance. It can be easily cleaned with soap and water, and it retains its shine without the need for special cleaners or polishing.
Hypoallergenic: Stainless steel is hypoallergenic and unlikely to cause skin irritation or allergic reactions. This makes it a great choice for individuals with sensitive skin or metal allergies.
Affordability: Stainless steel jewelry is typically more affordable than precious metals like gold, silver, or platinum. It provides a similar aesthetic without the high price tag.
Versatility: Stainless steel jewelry can be designed in various styles and can mimic the appearance of more expensive metals. This versatility allows for a wide range of design options.
Stylish Appearance: Stainless steel has a sleek and modern look, making it a popular choice for contemporary jewelry designs. It can be finished with different textures, such as matte, brushed, or polished, to create unique looks.
Resistance to Fading: Stainless steel maintains its color and does not fade over time. It remains shiny and attractive with minimal color changes.
Strength: Stainless steel is a strong and sturdy material, making it ideal for jewelry that can endure daily wear and potential impacts without bending or breaking.
Environmental Considerations: Stainless steel is considered a more sustainable choice compared to metals like gold or silver, which often involve mining and environmental concerns.
Non-reactive: Stainless steel is non-reactive to most chemicals and substances, ensuring that it won't tarnish or corrode when exposed to common elements like sweat, moisture, or cosmetics.
Lightweight: Stainless steel jewelry is relatively lightweight, providing comfort for everyday wear without feeling heavy on the skin.
Anti-Allergenic Clasps and Components: Stainless steel is often used for clasps, chains, and other jewelry components, which can reduce the risk of allergic reactions.