Biggest sale of the year! 35% off with code: "CYBERMONDAY"!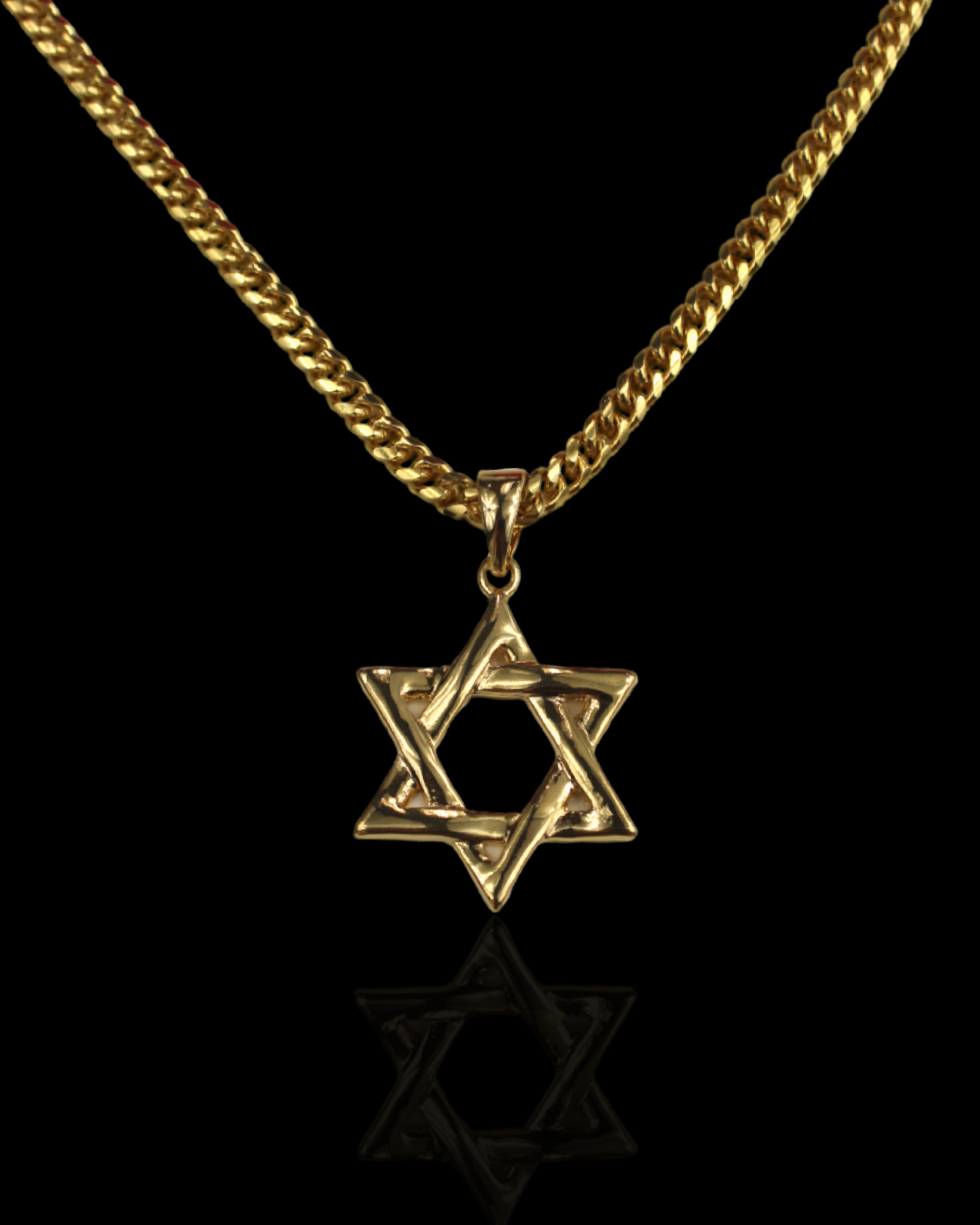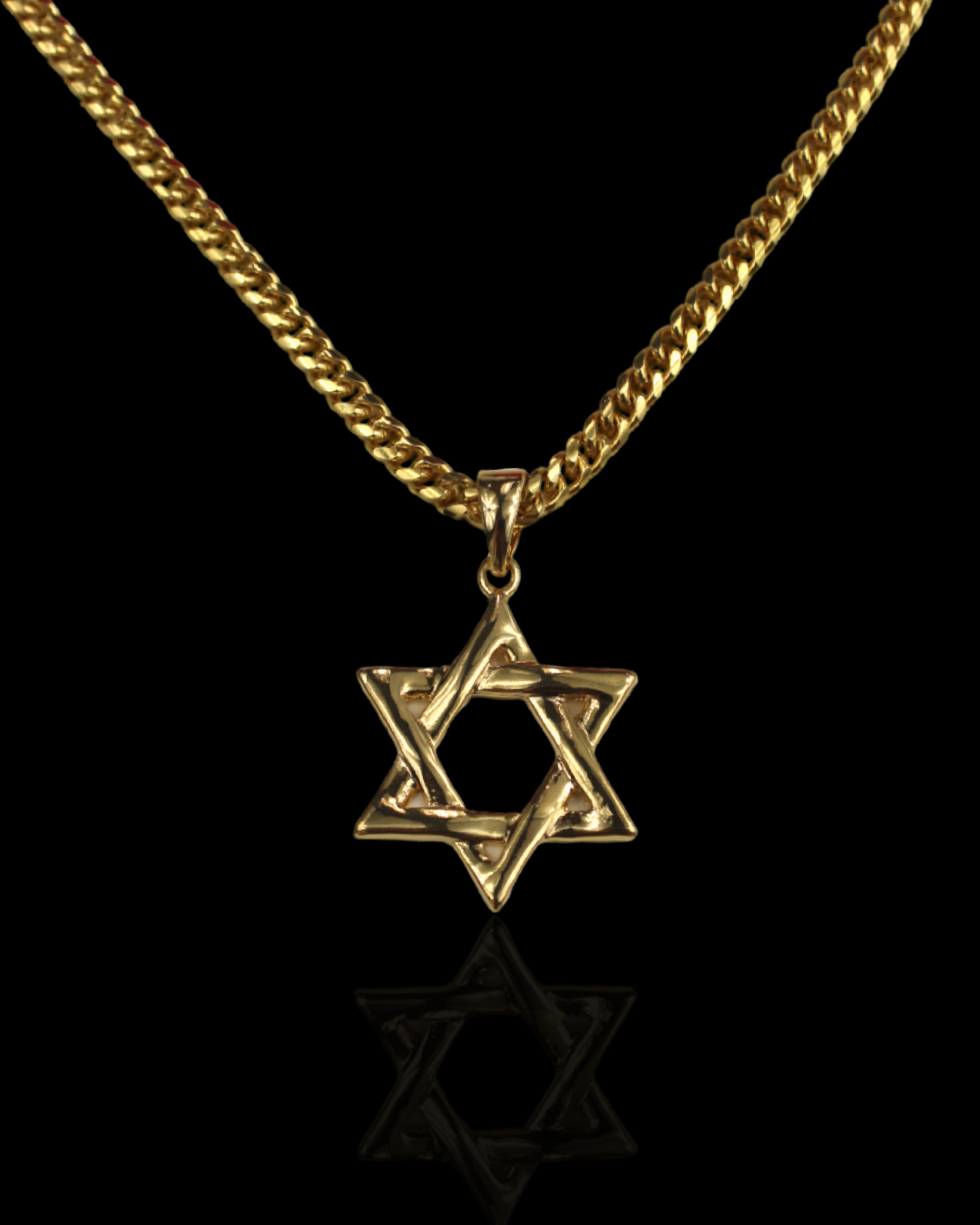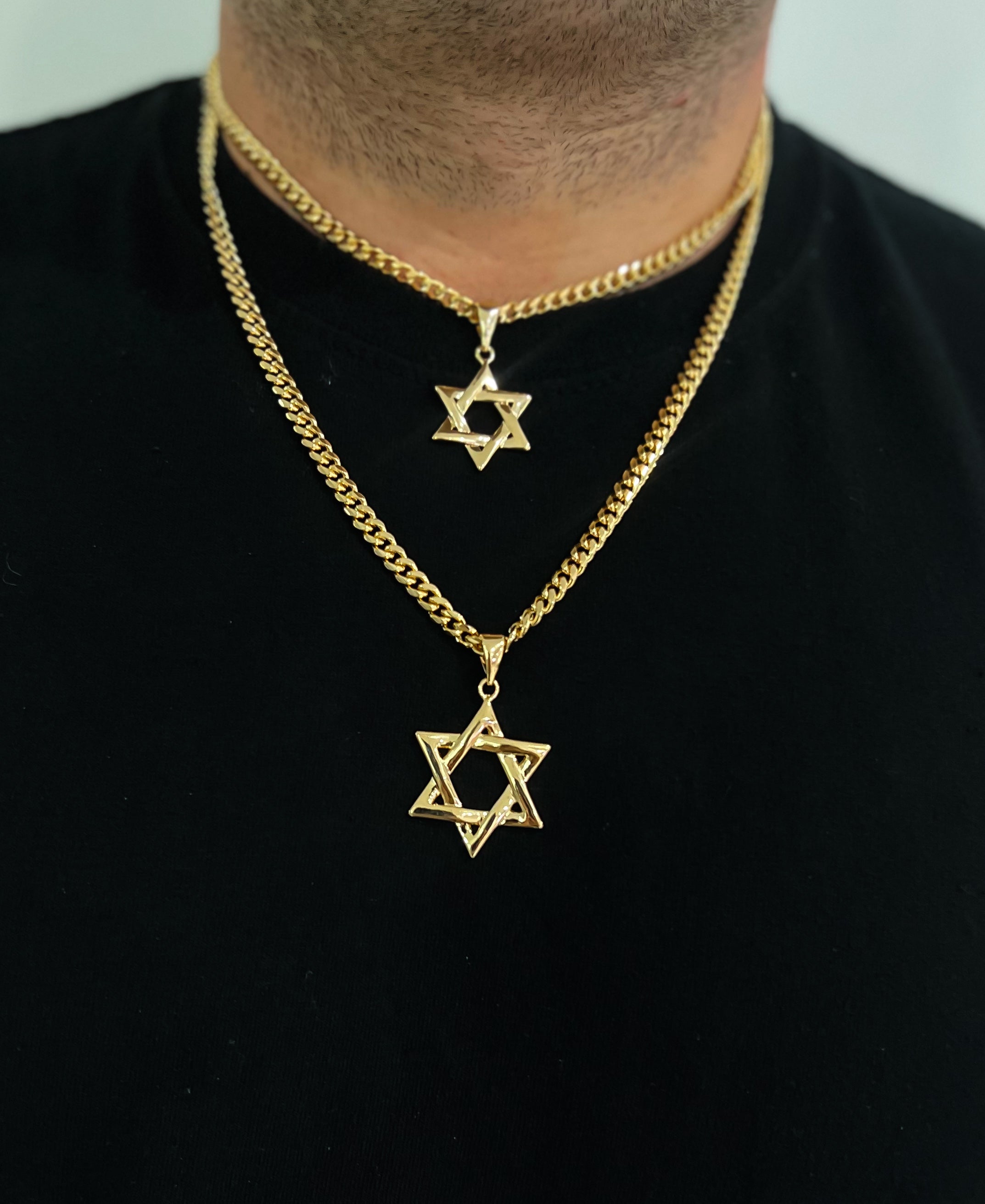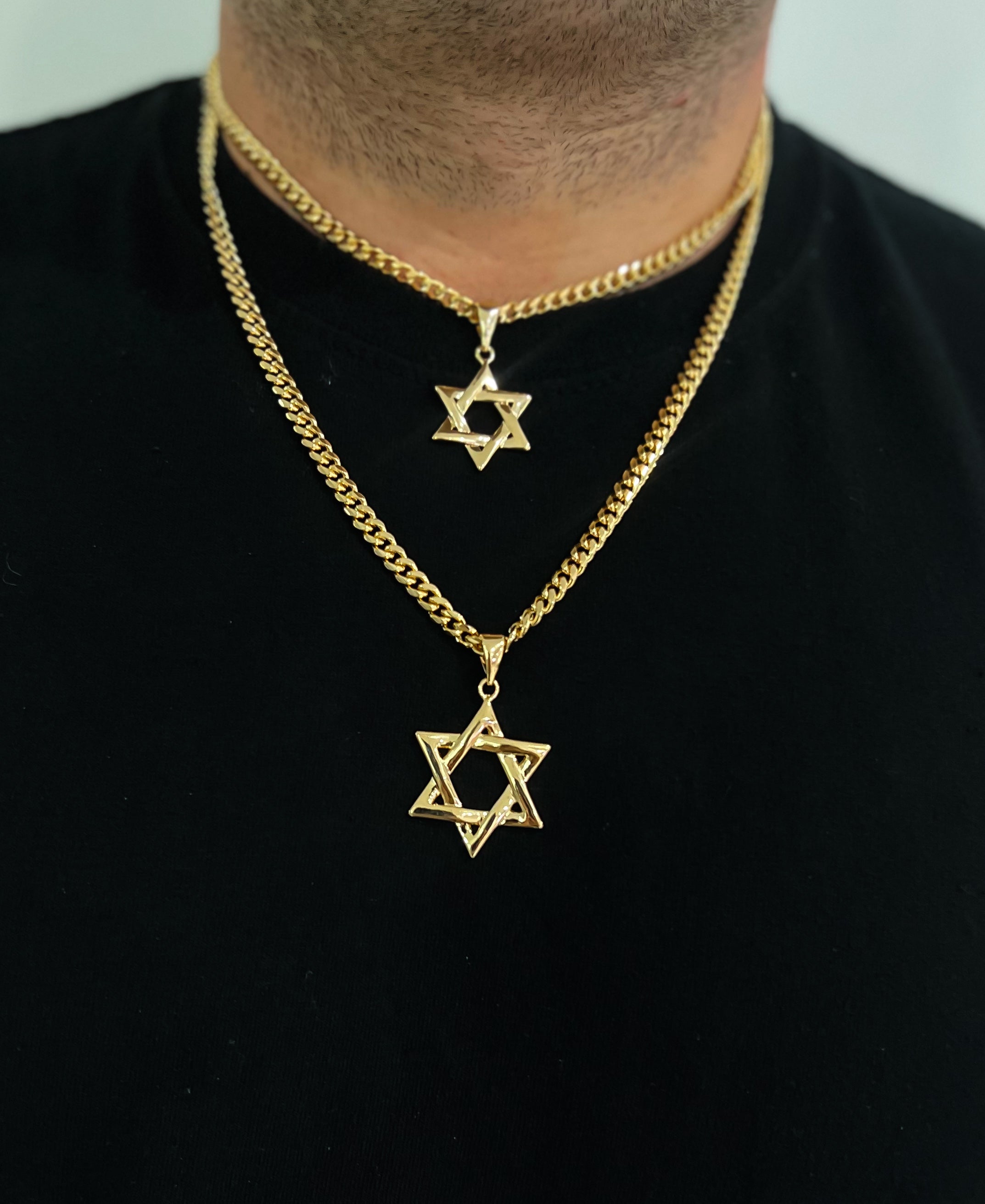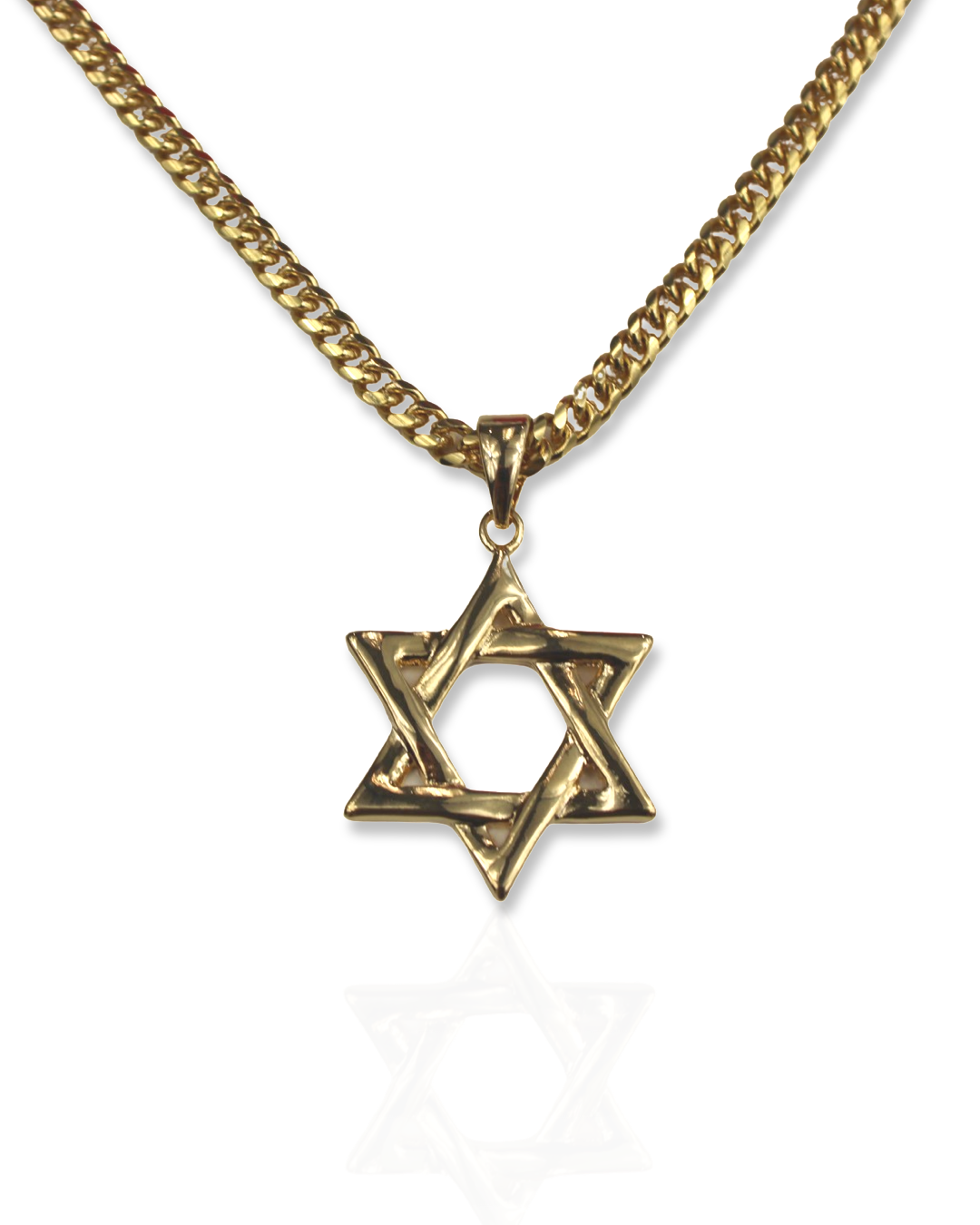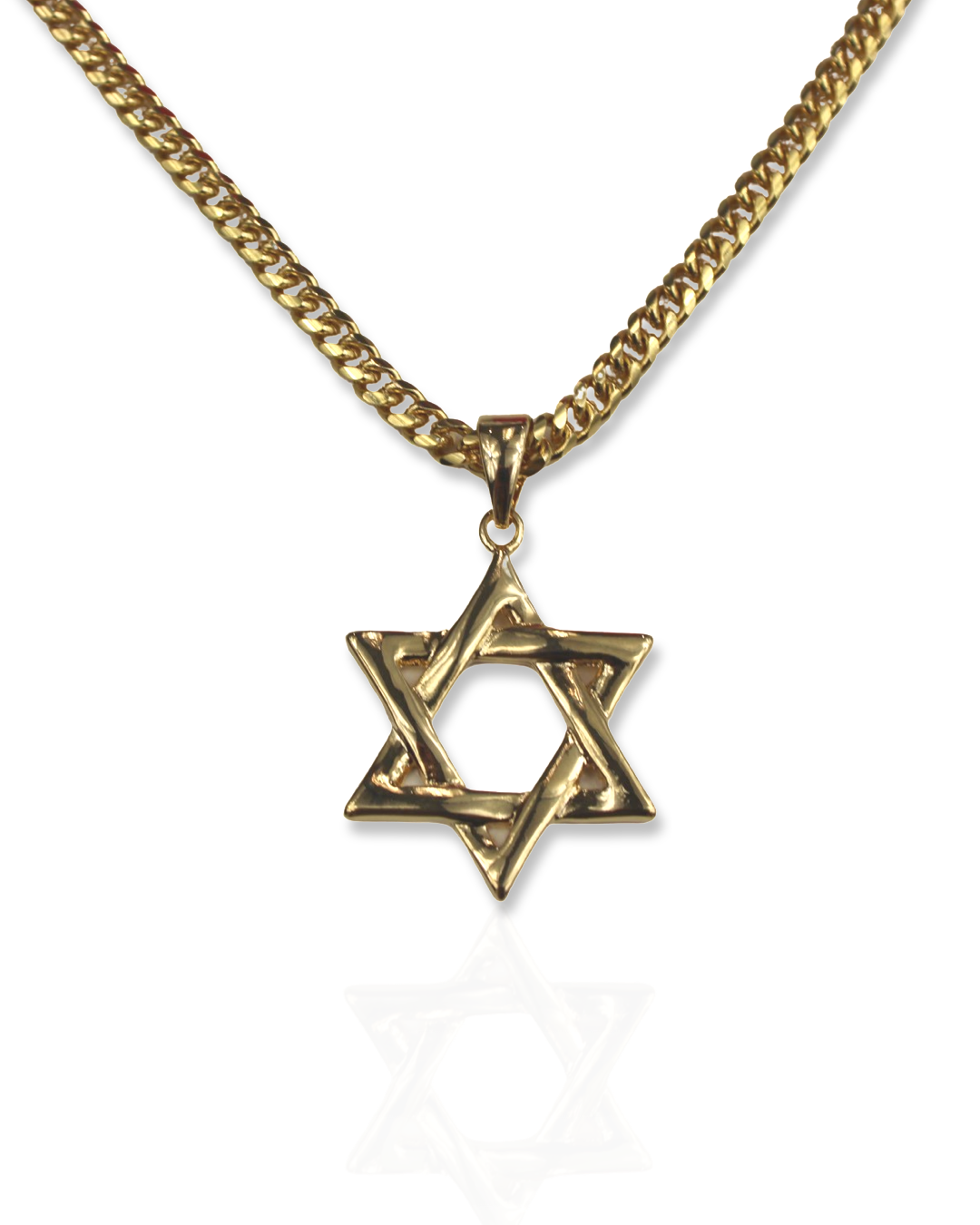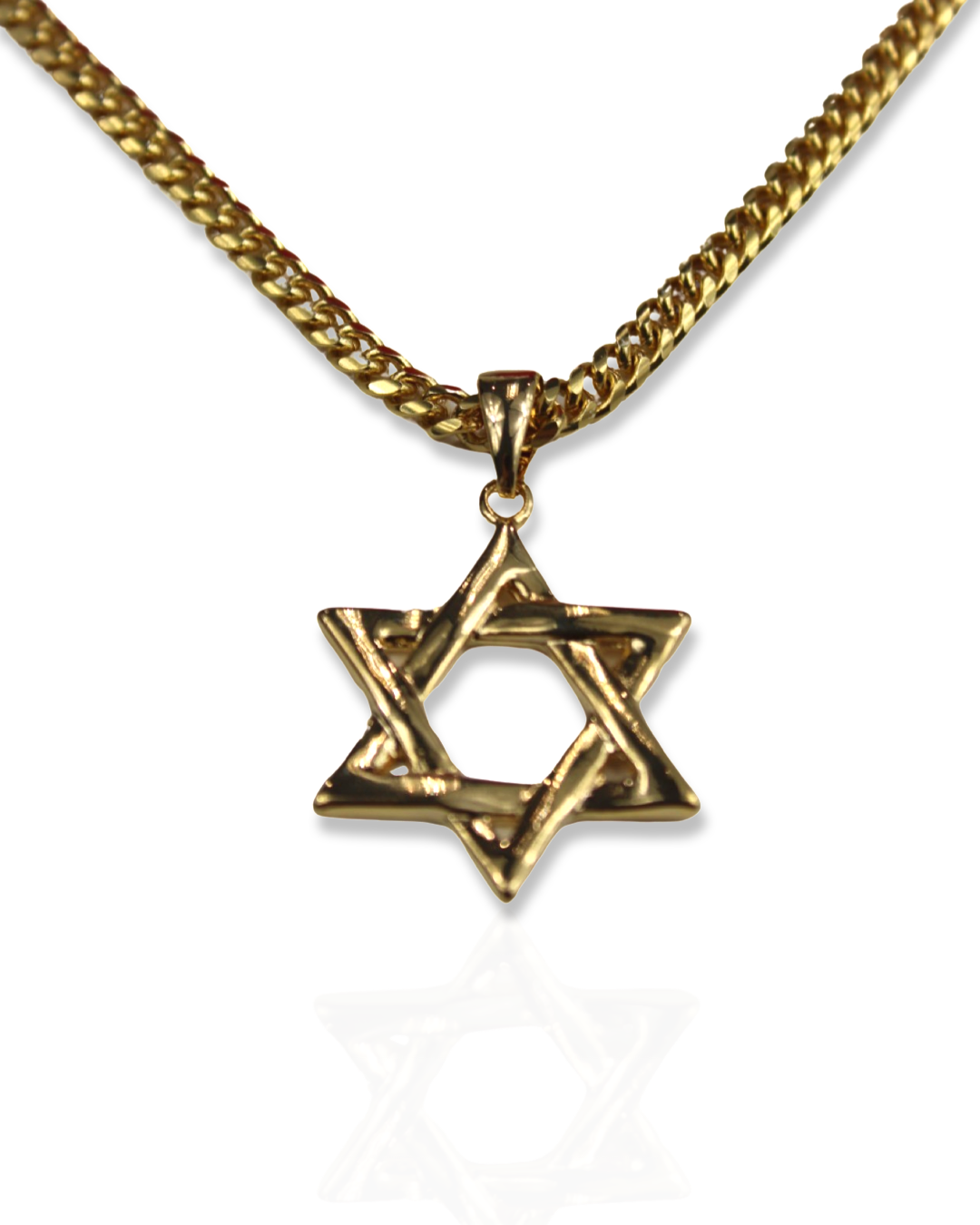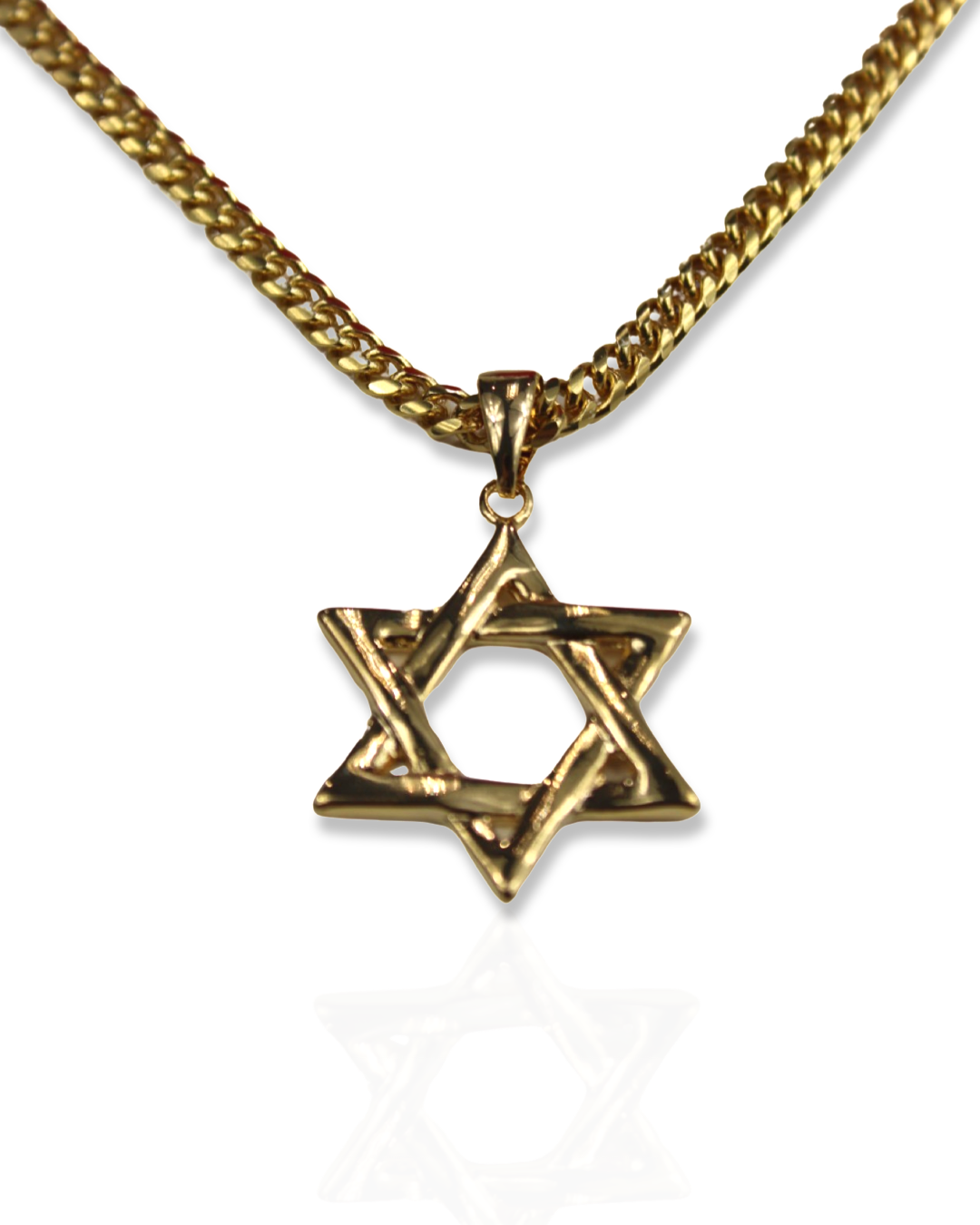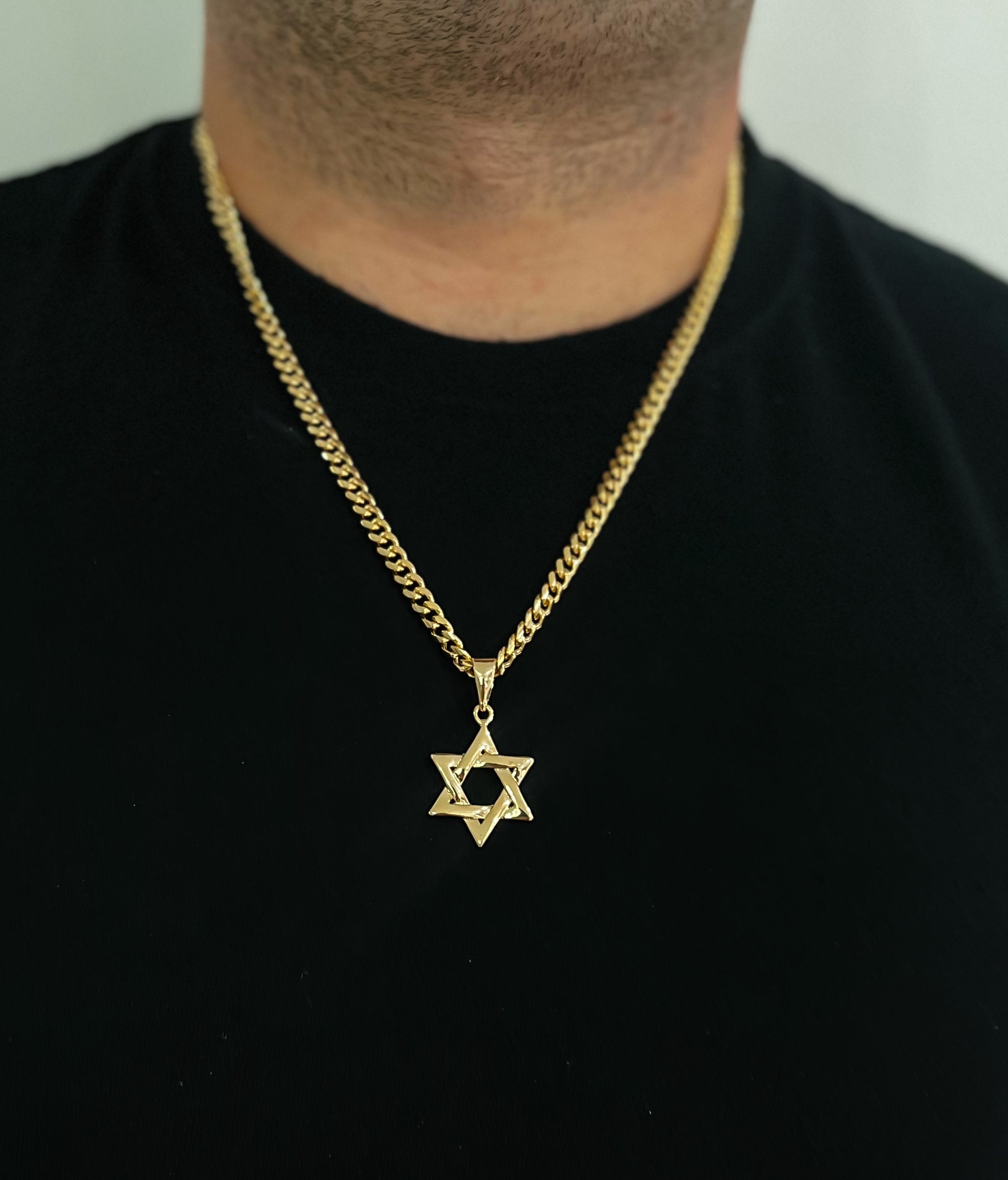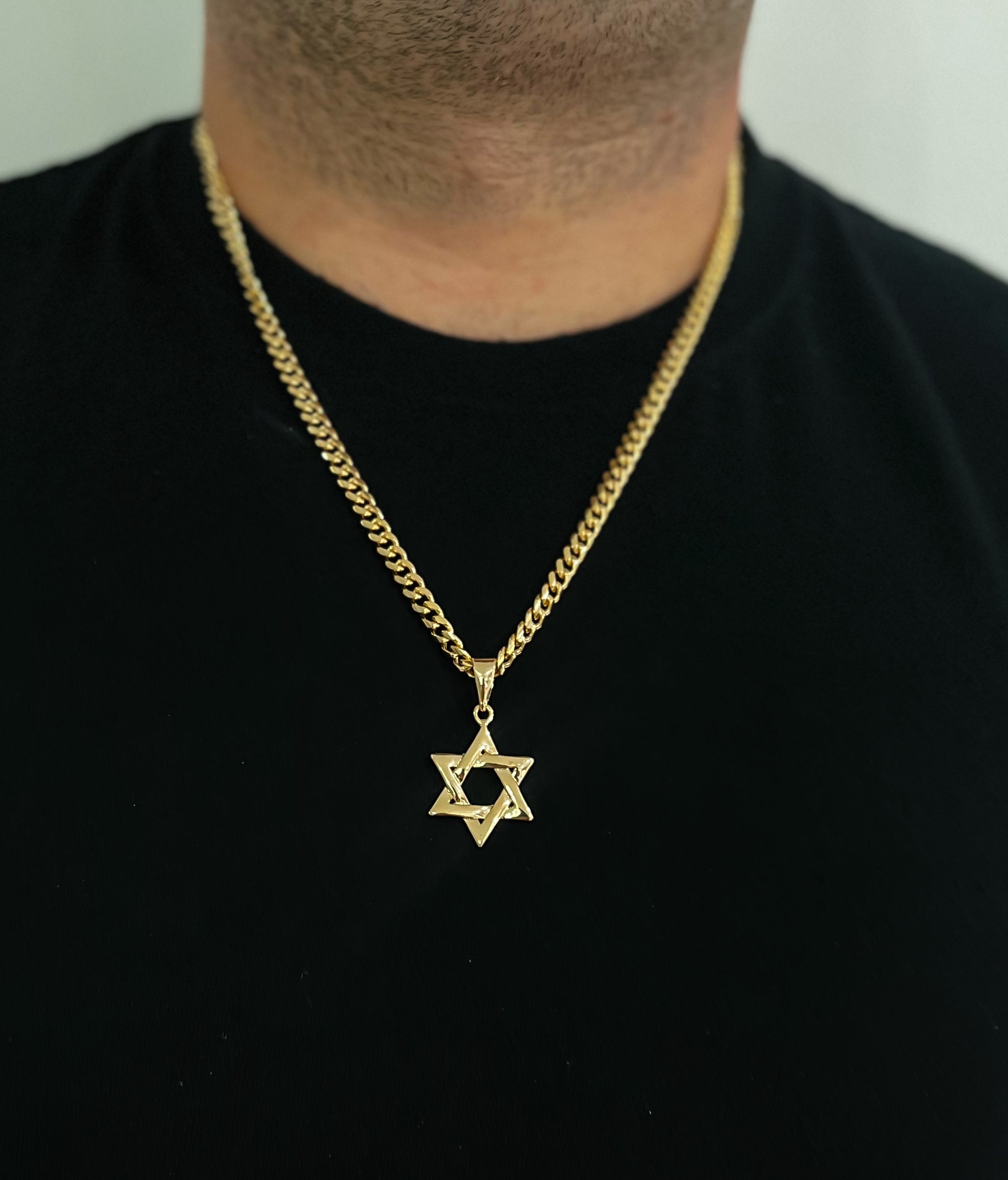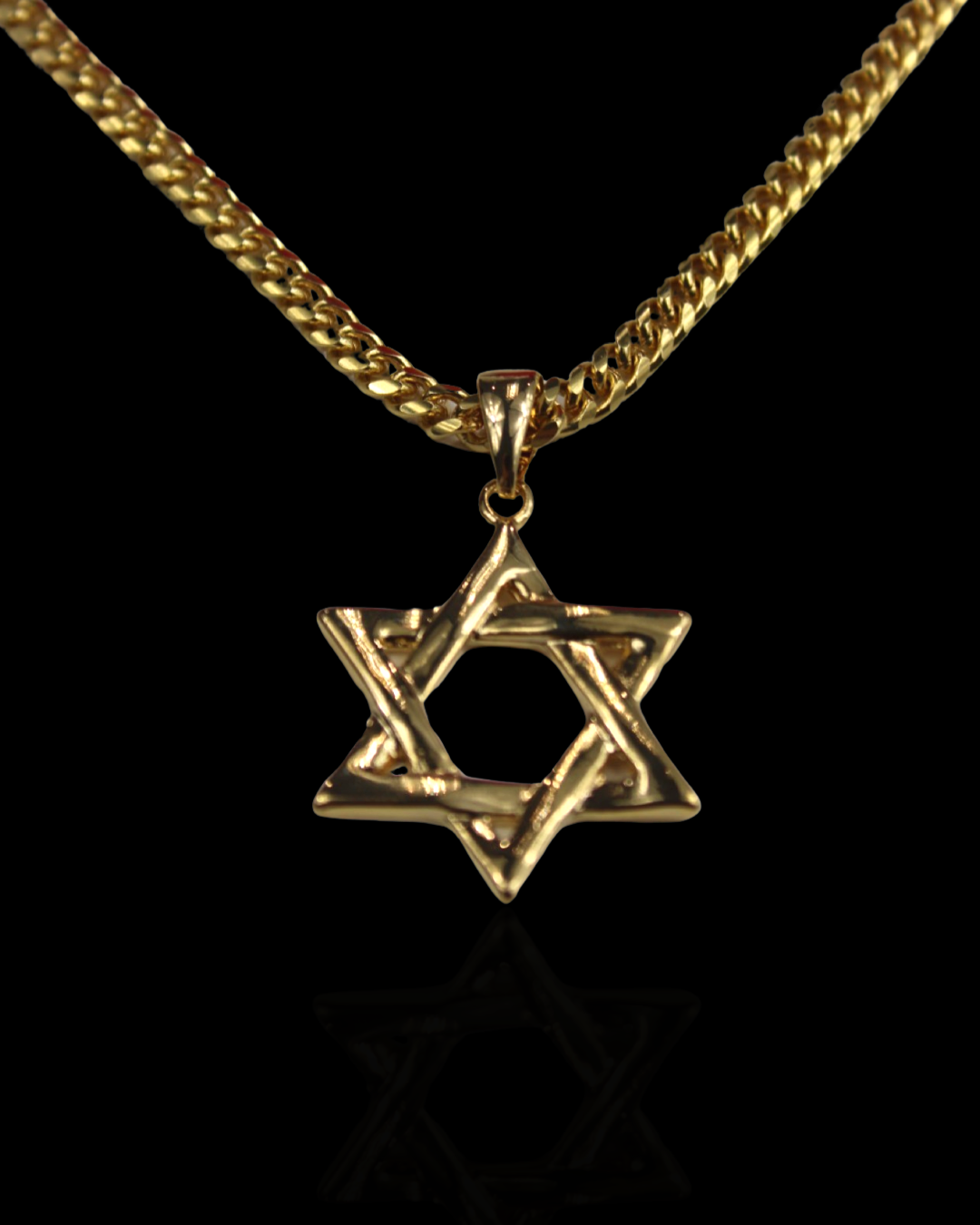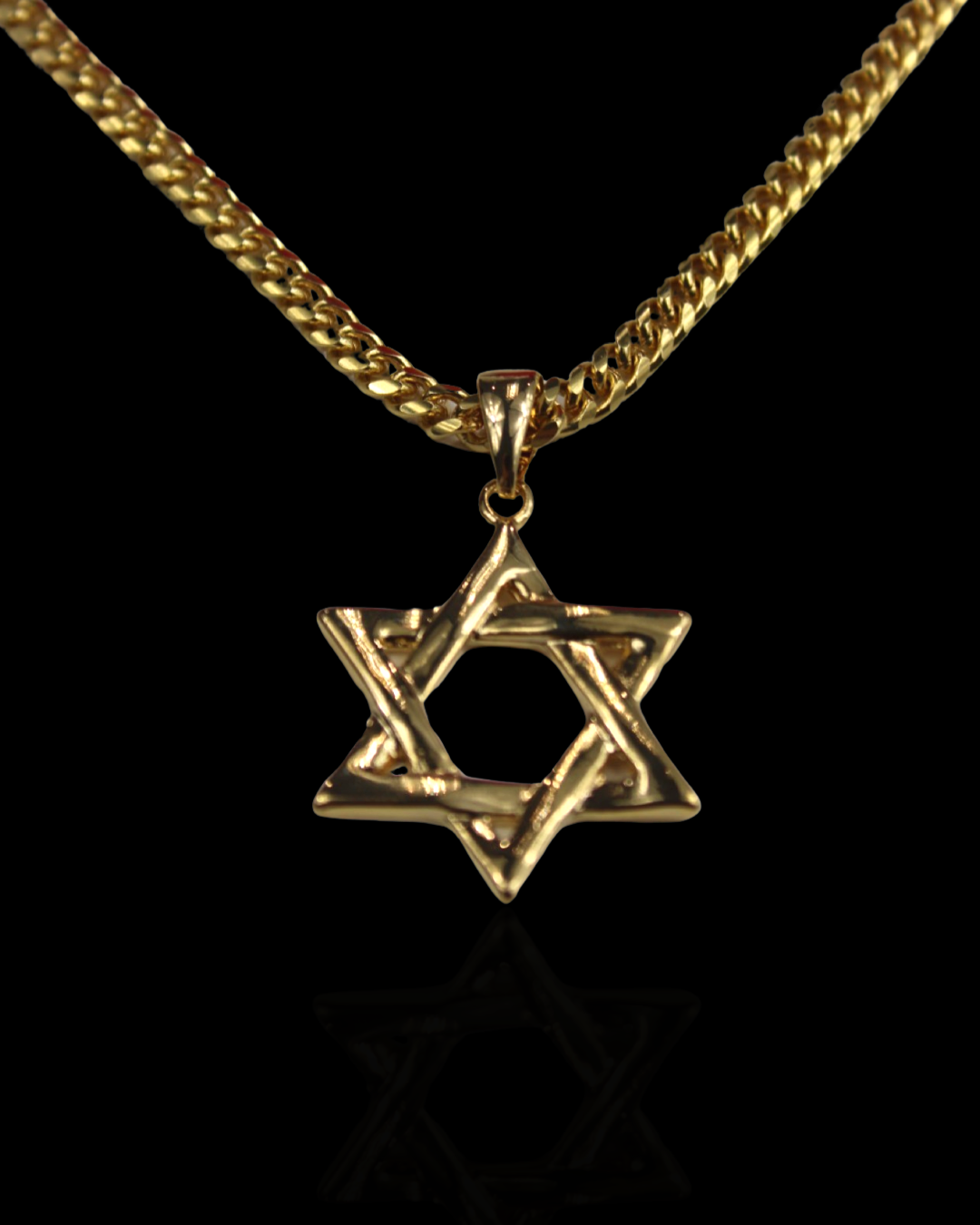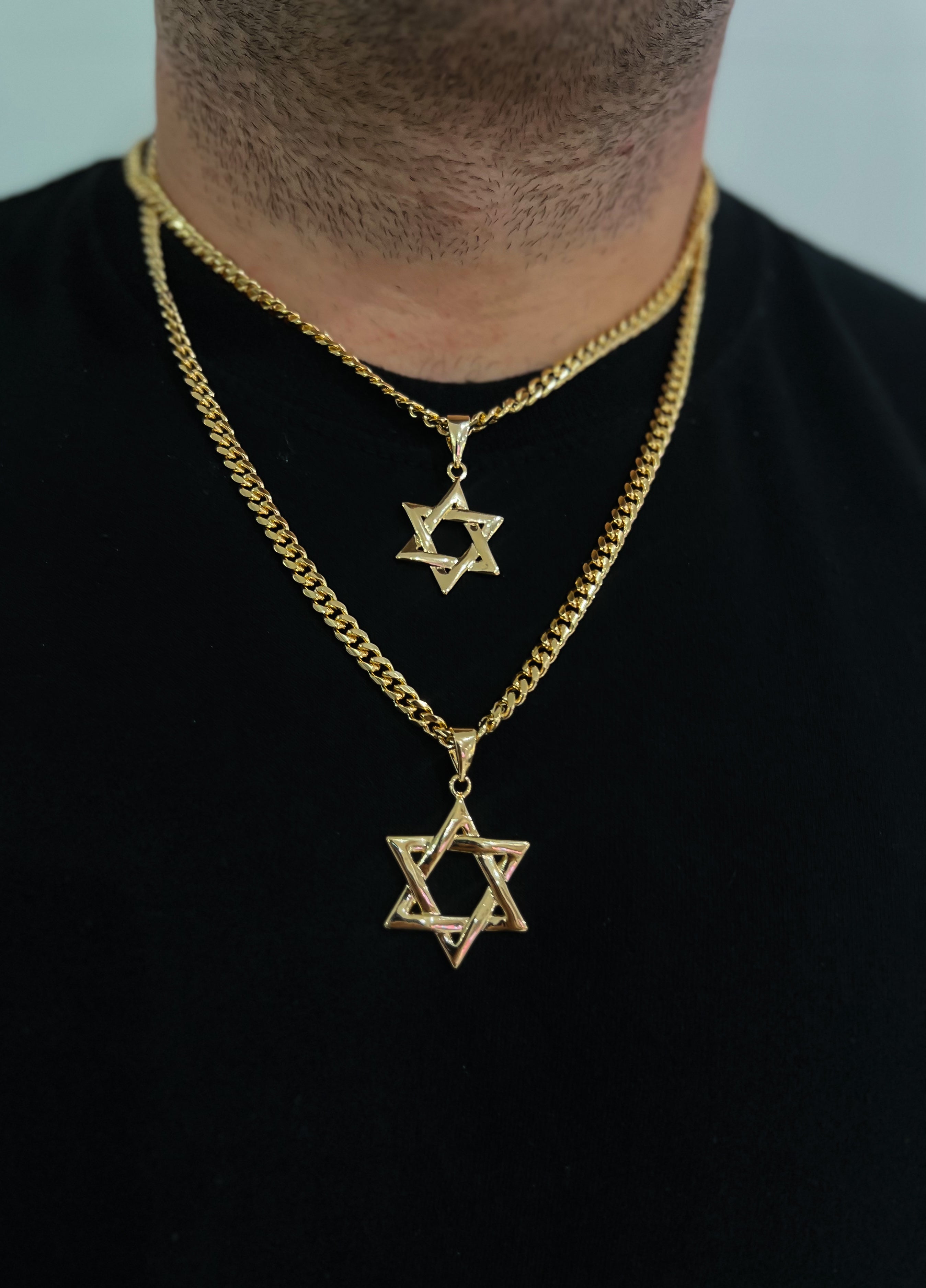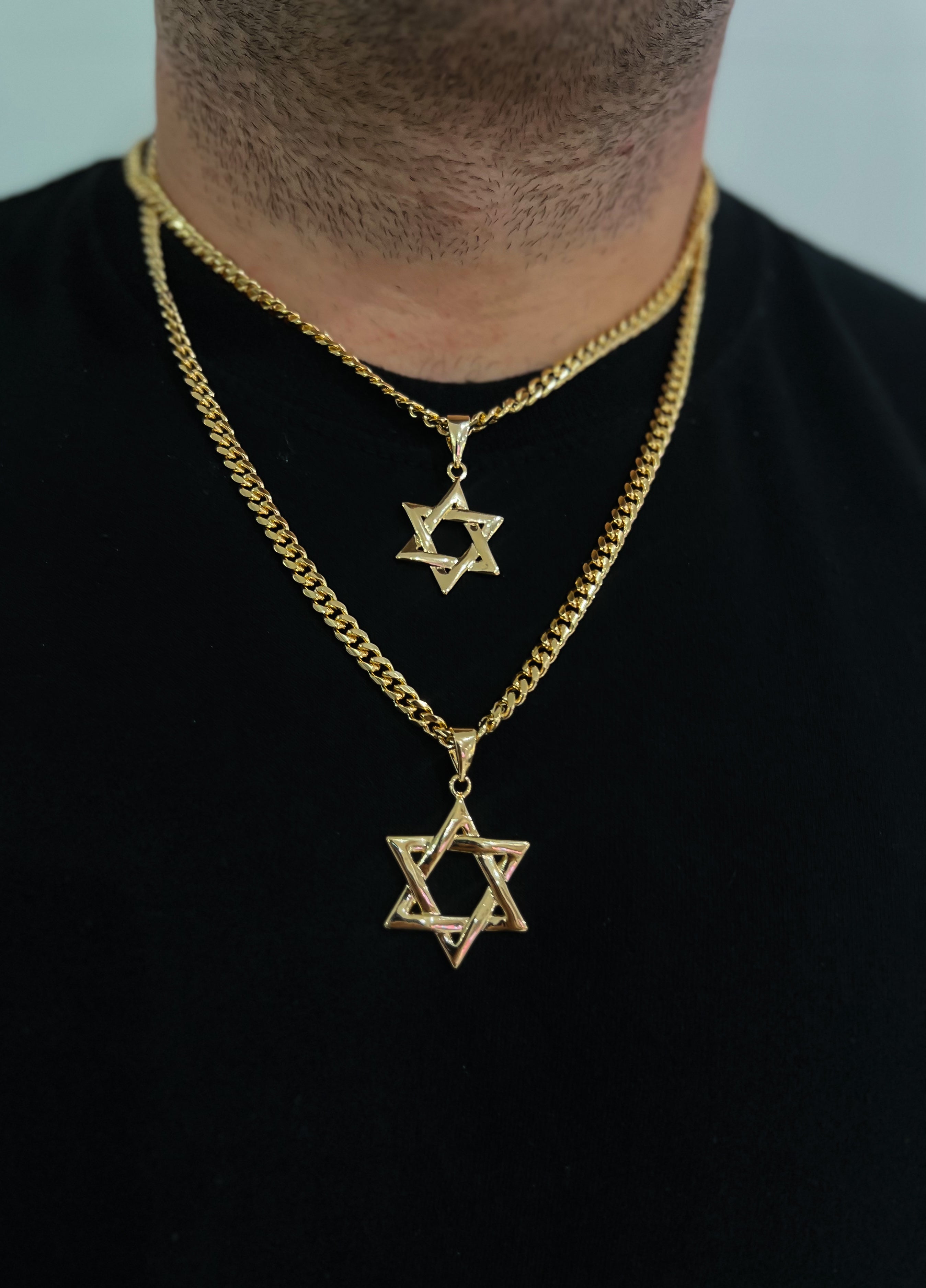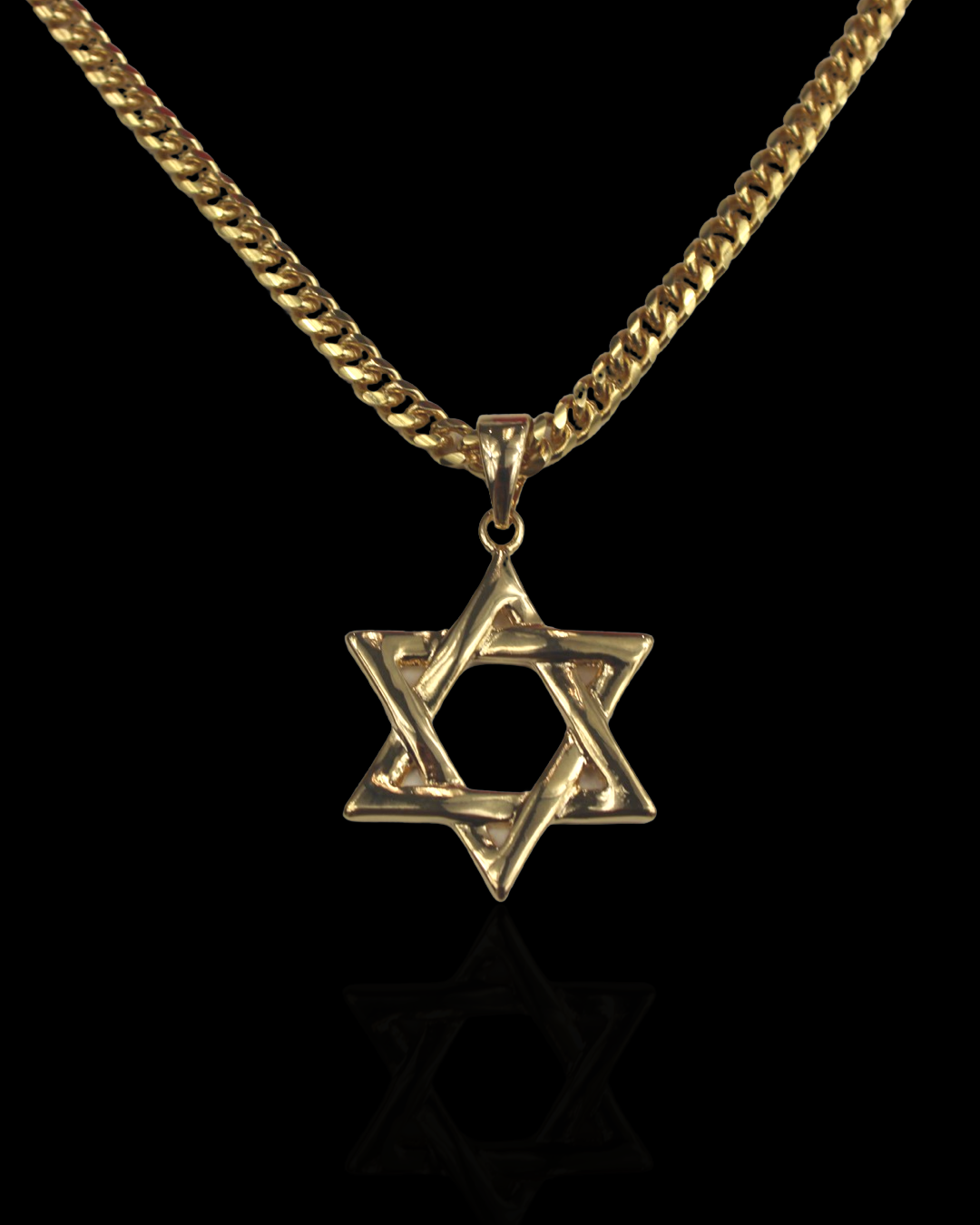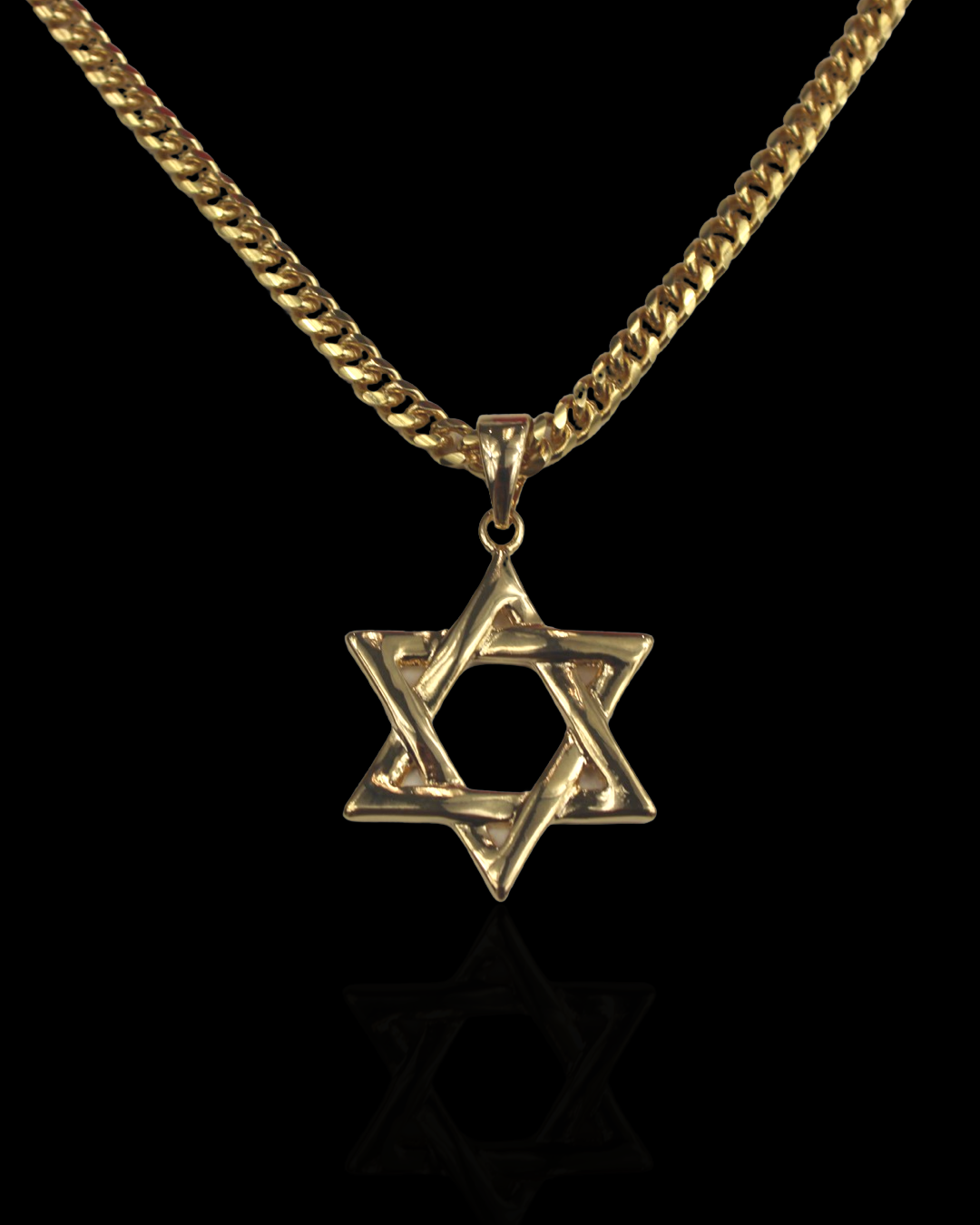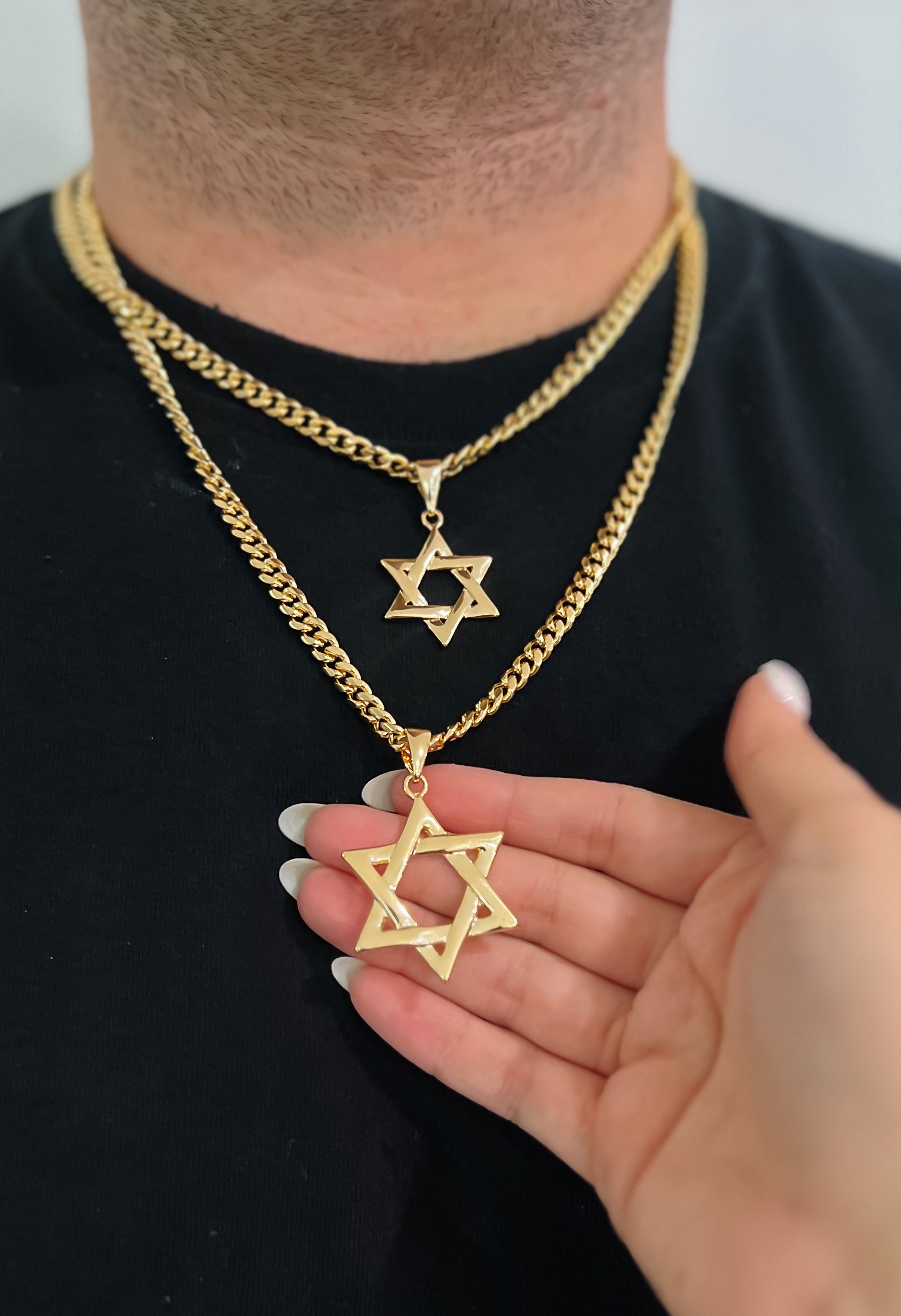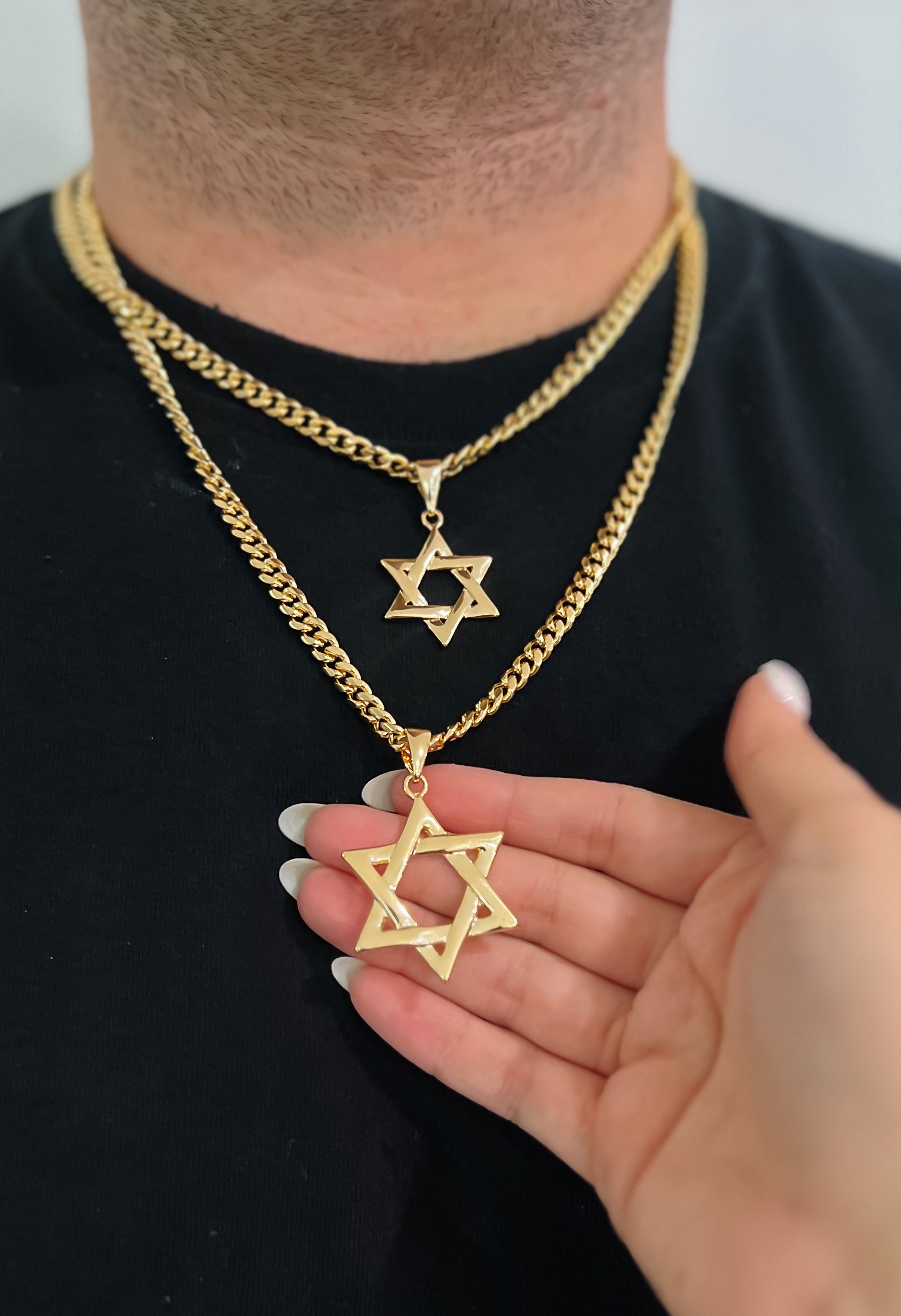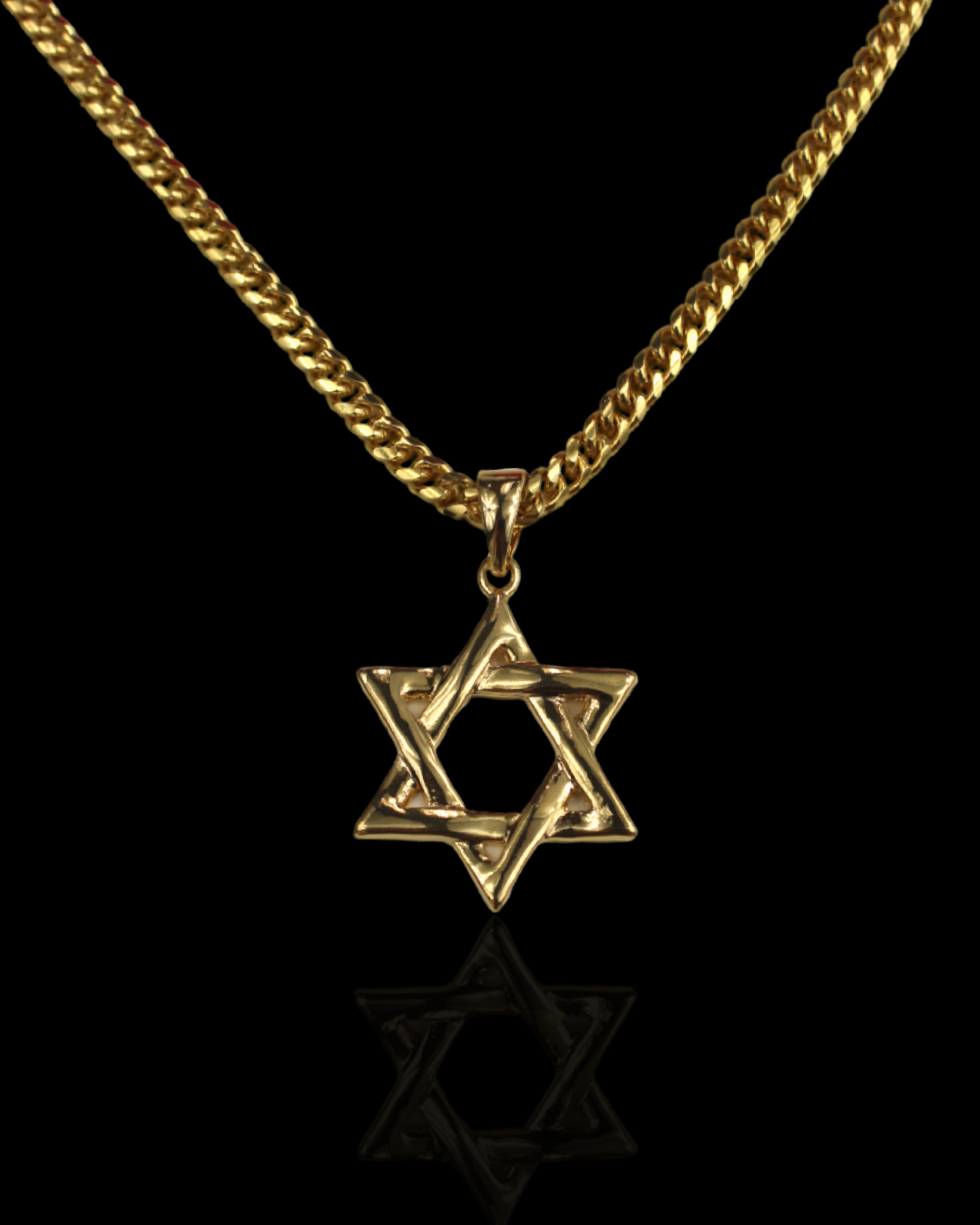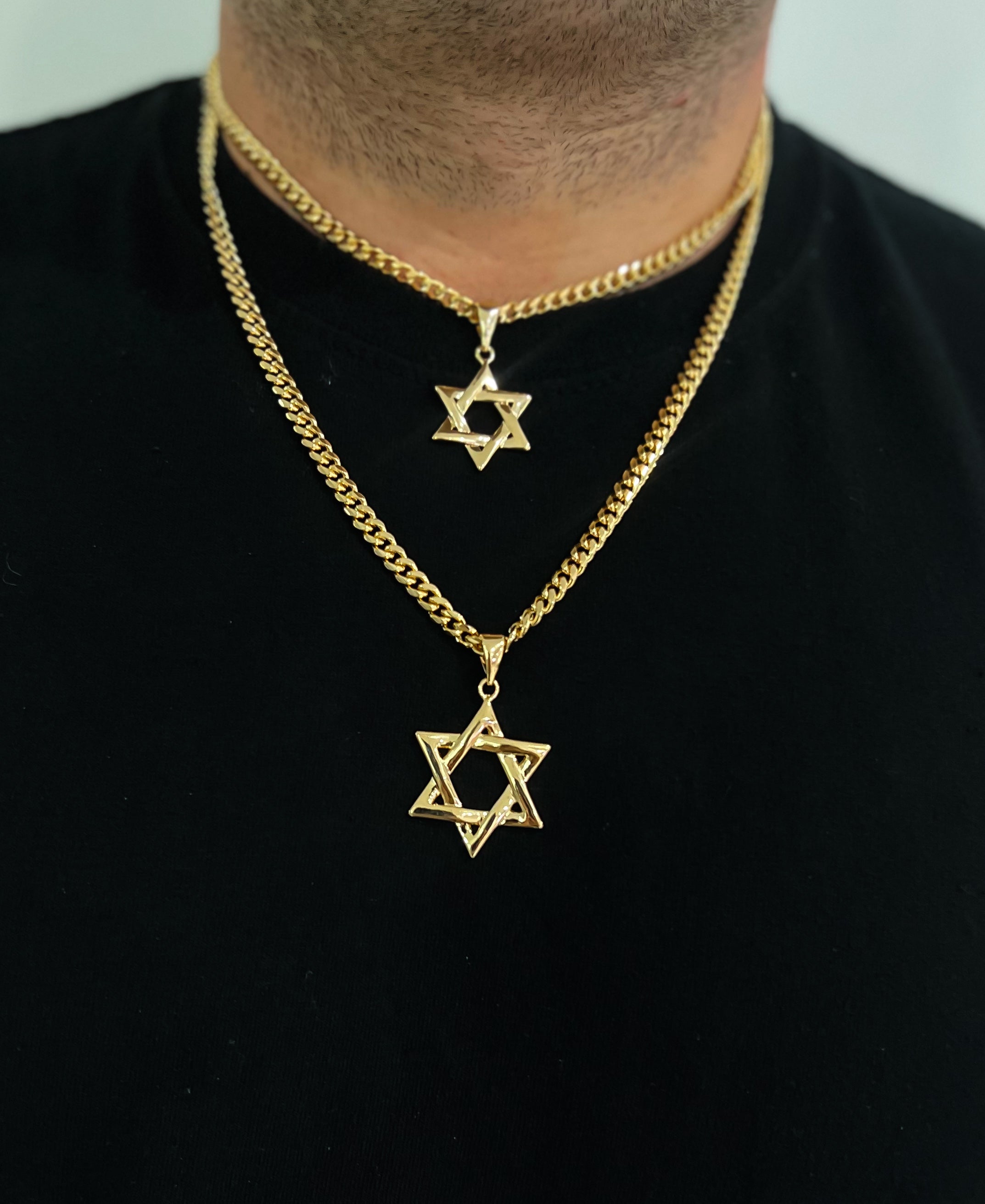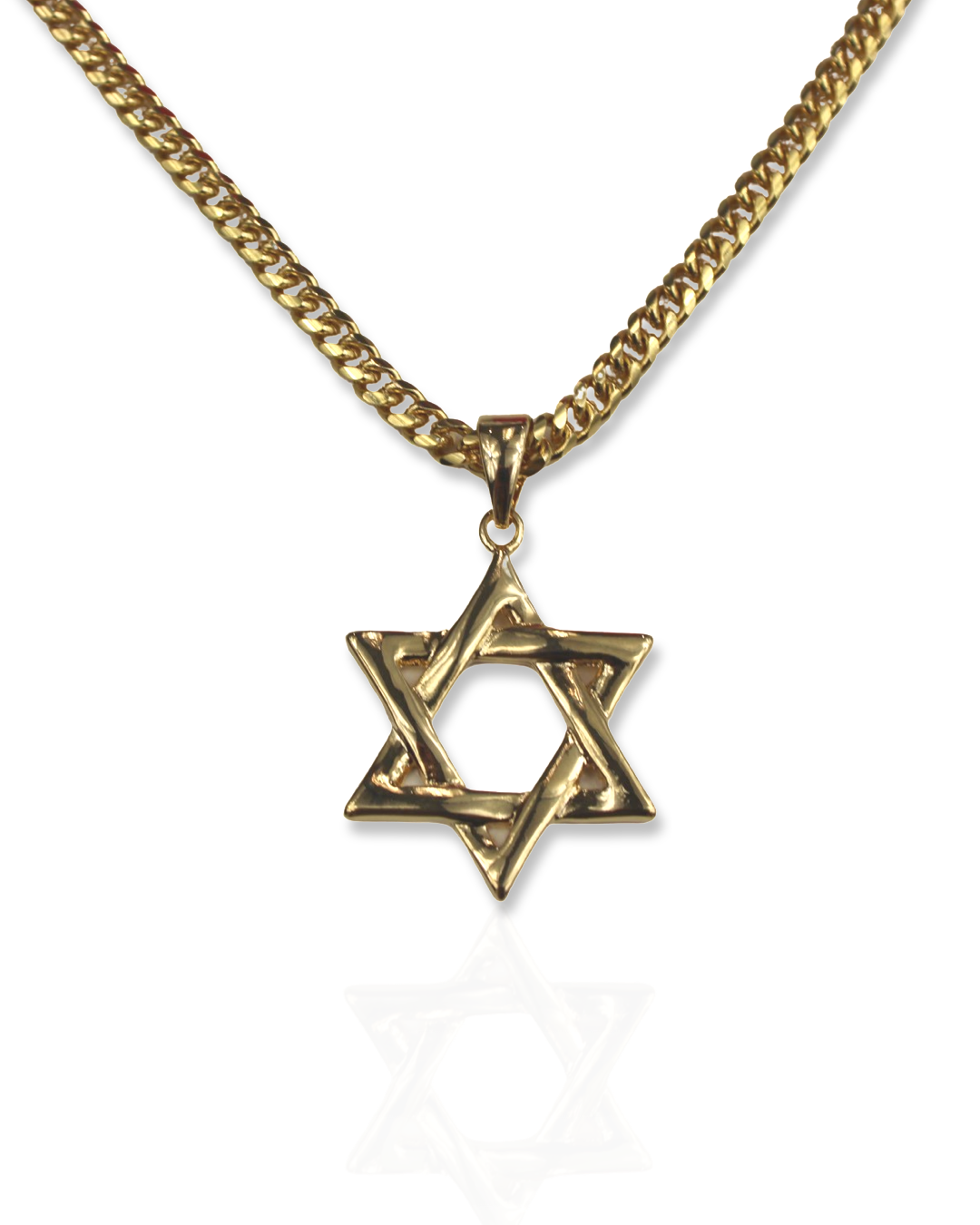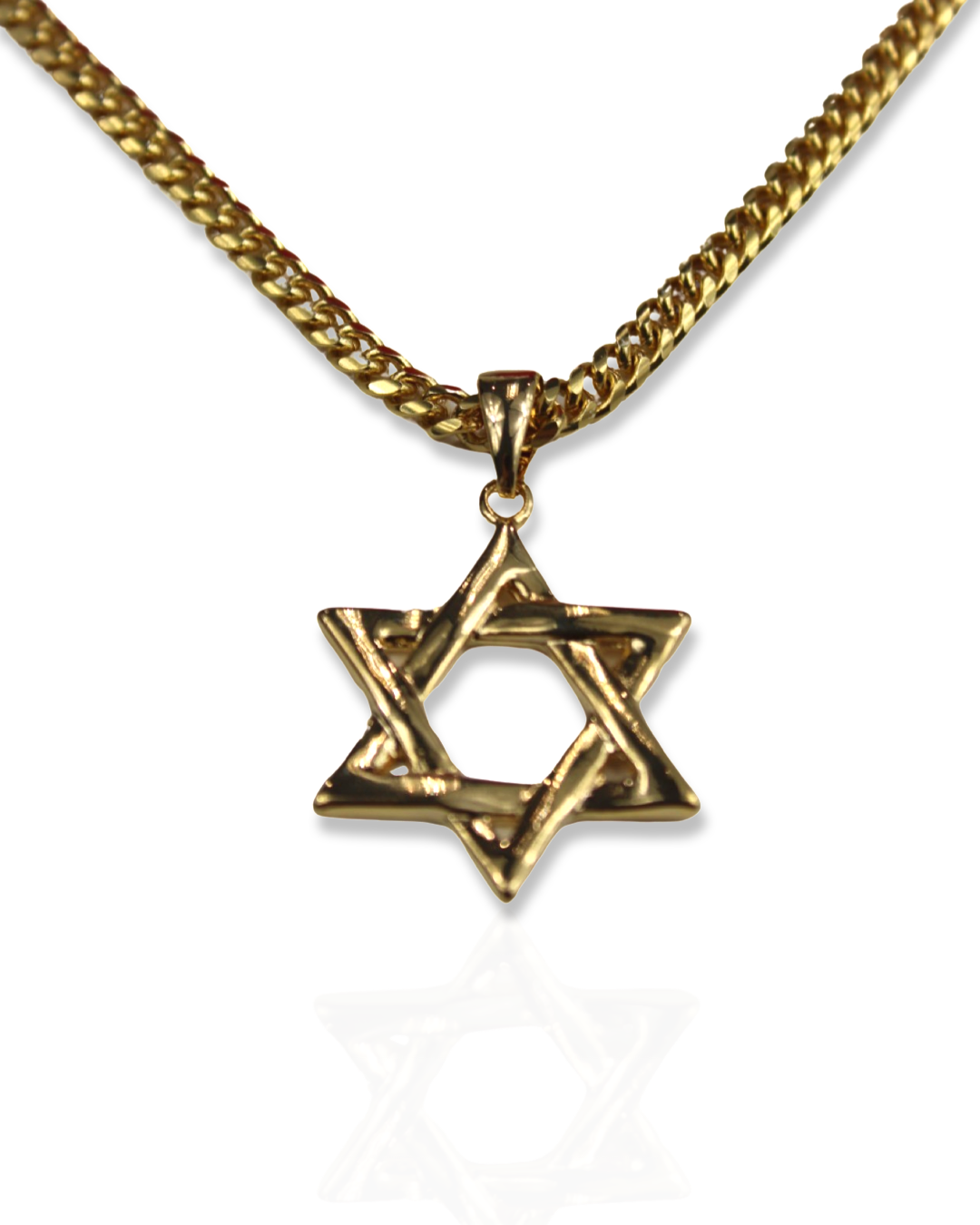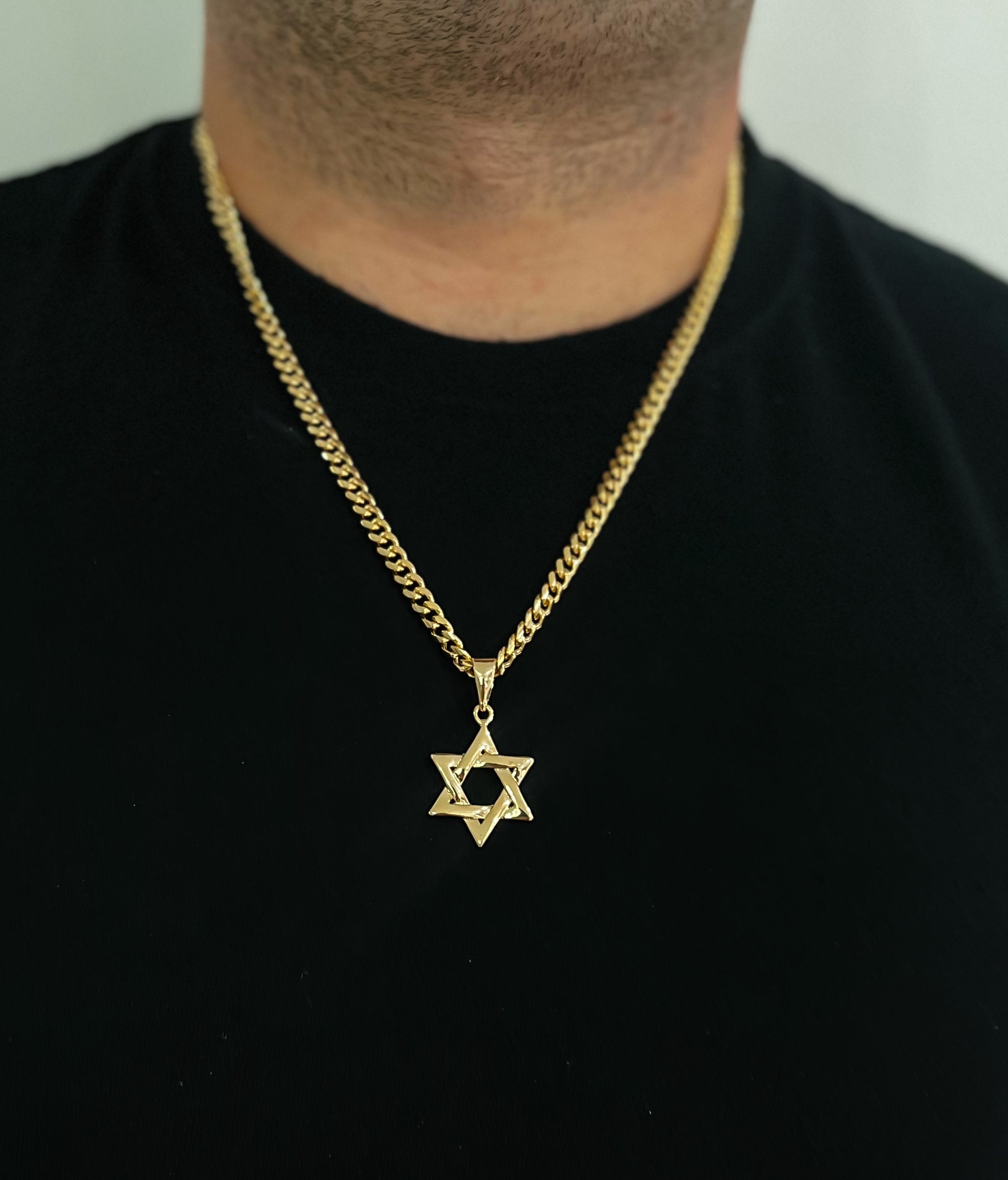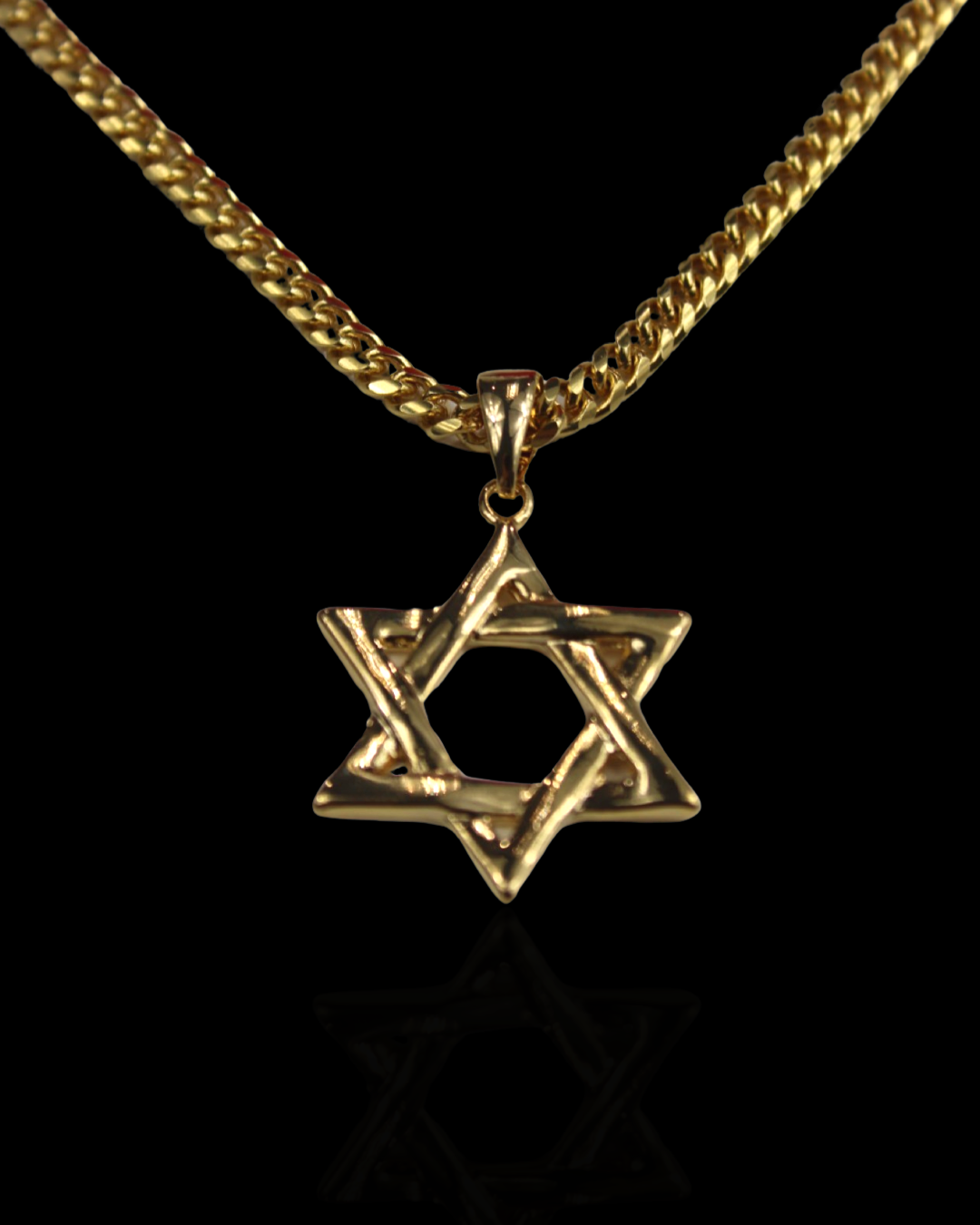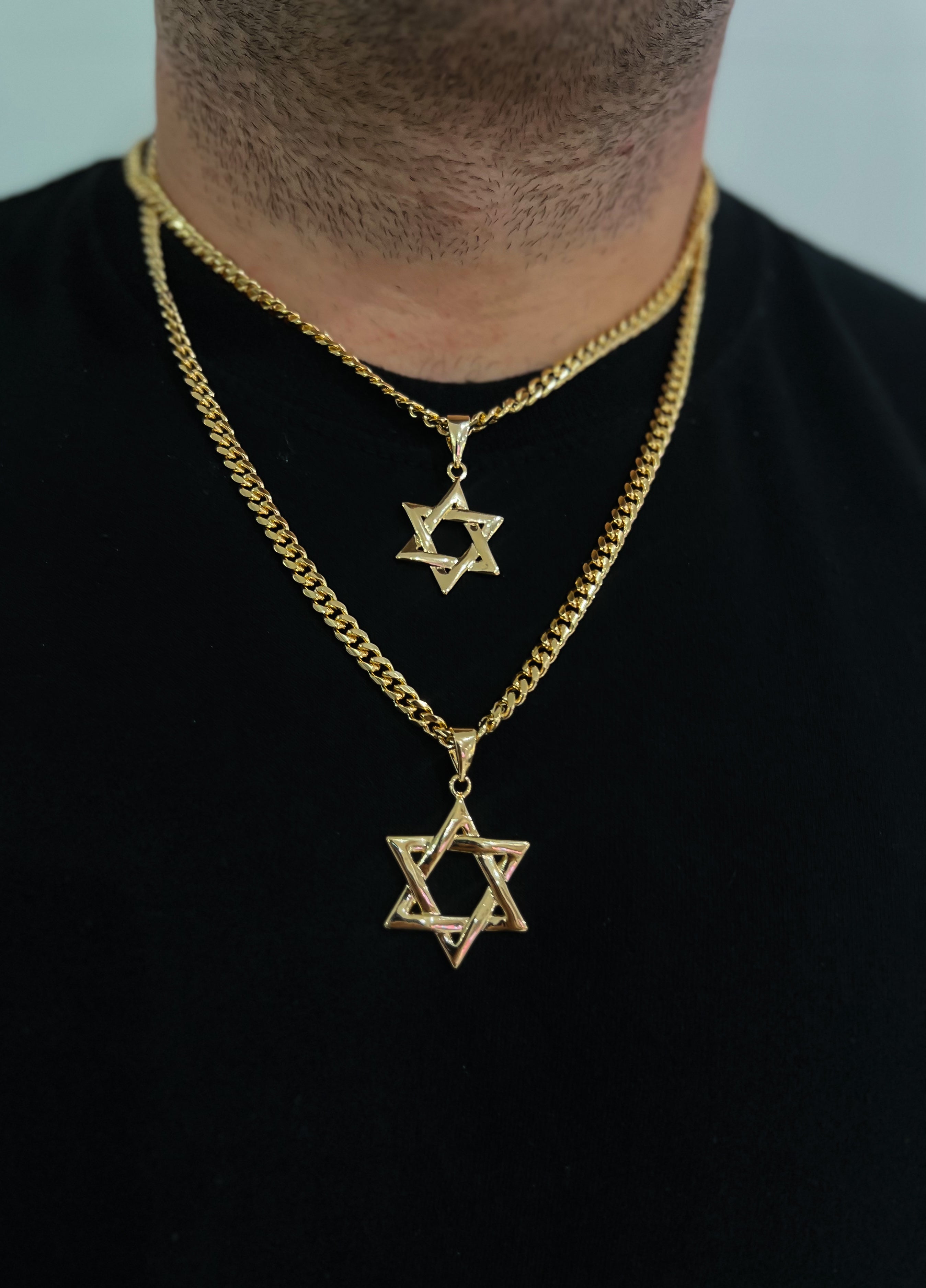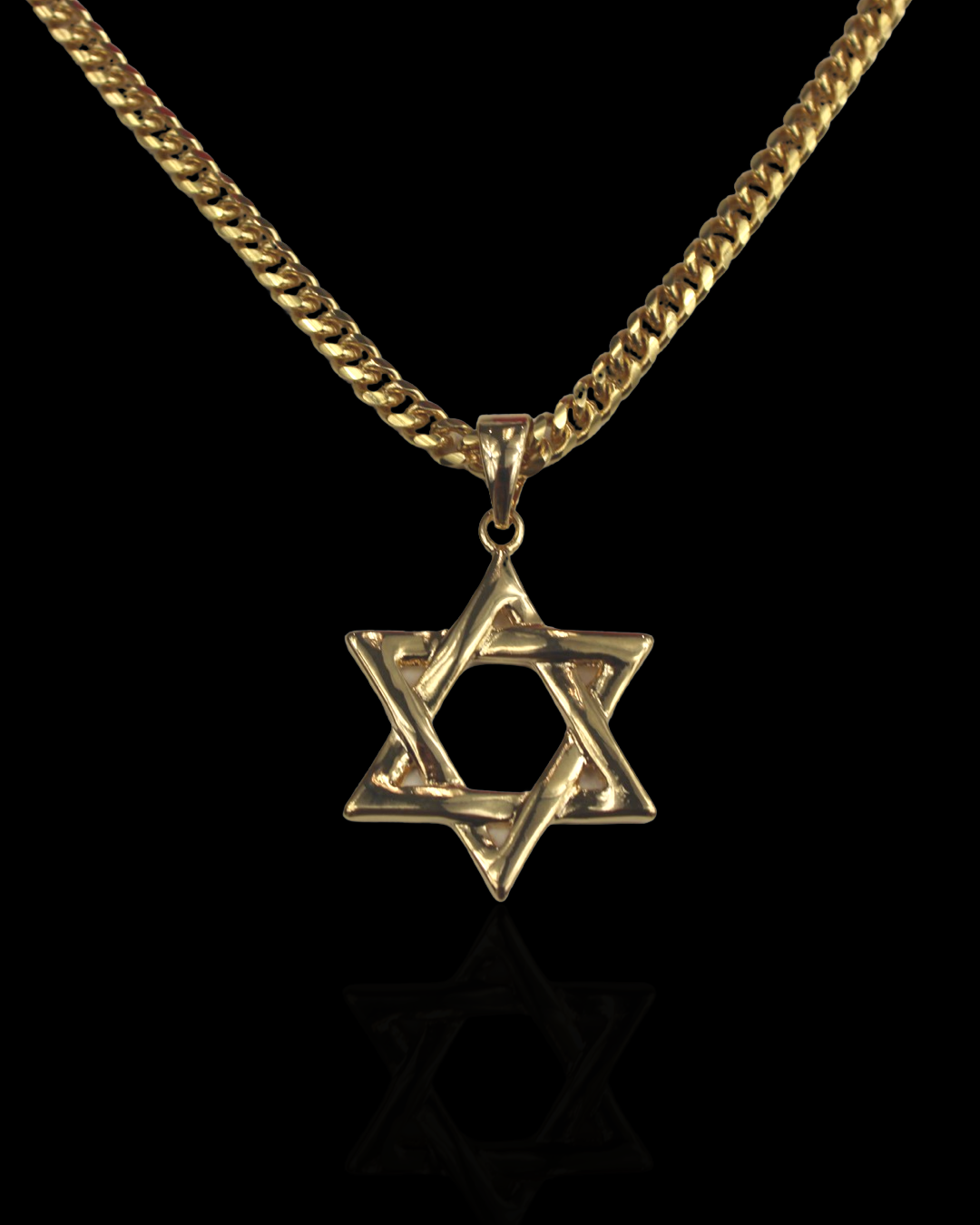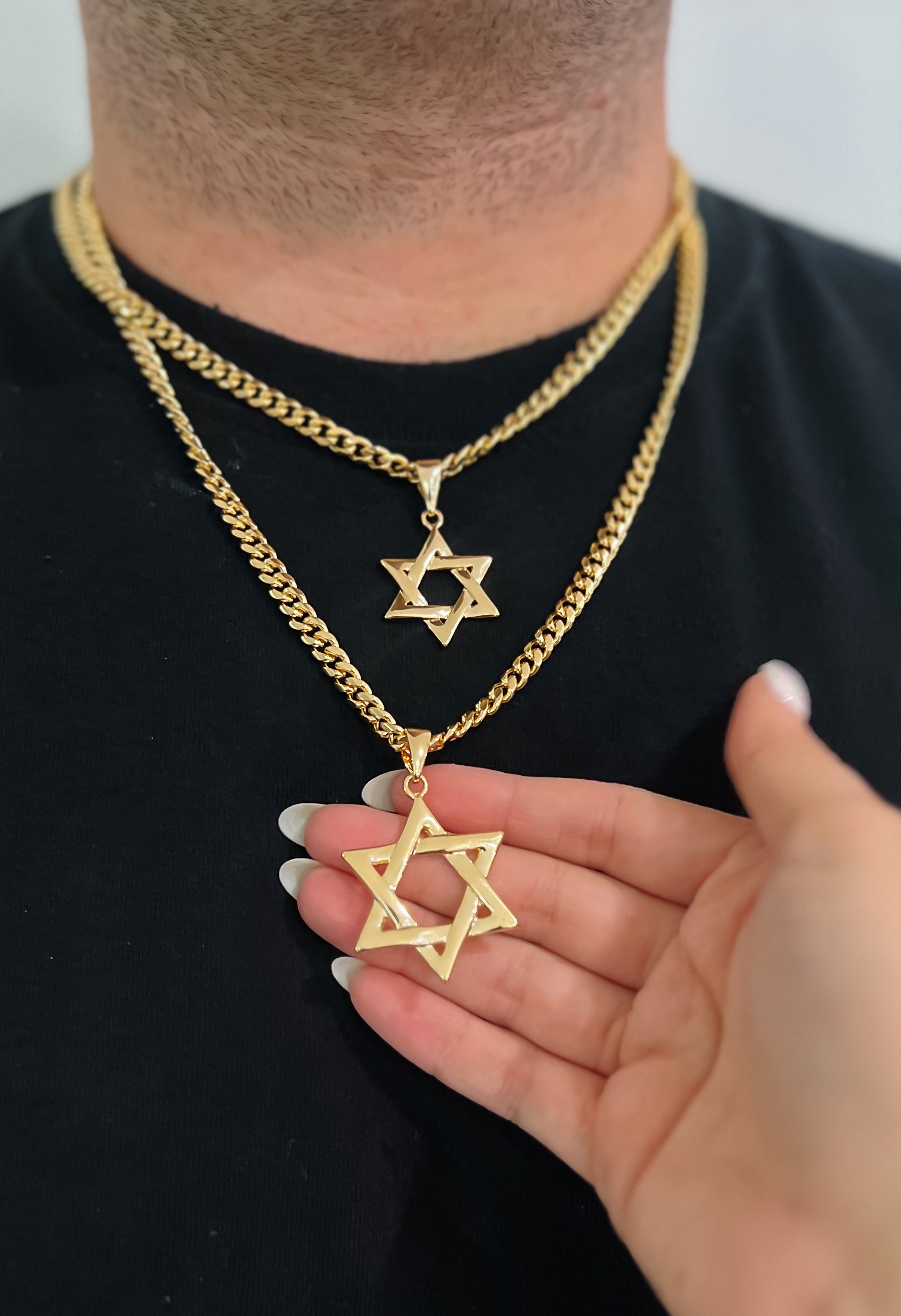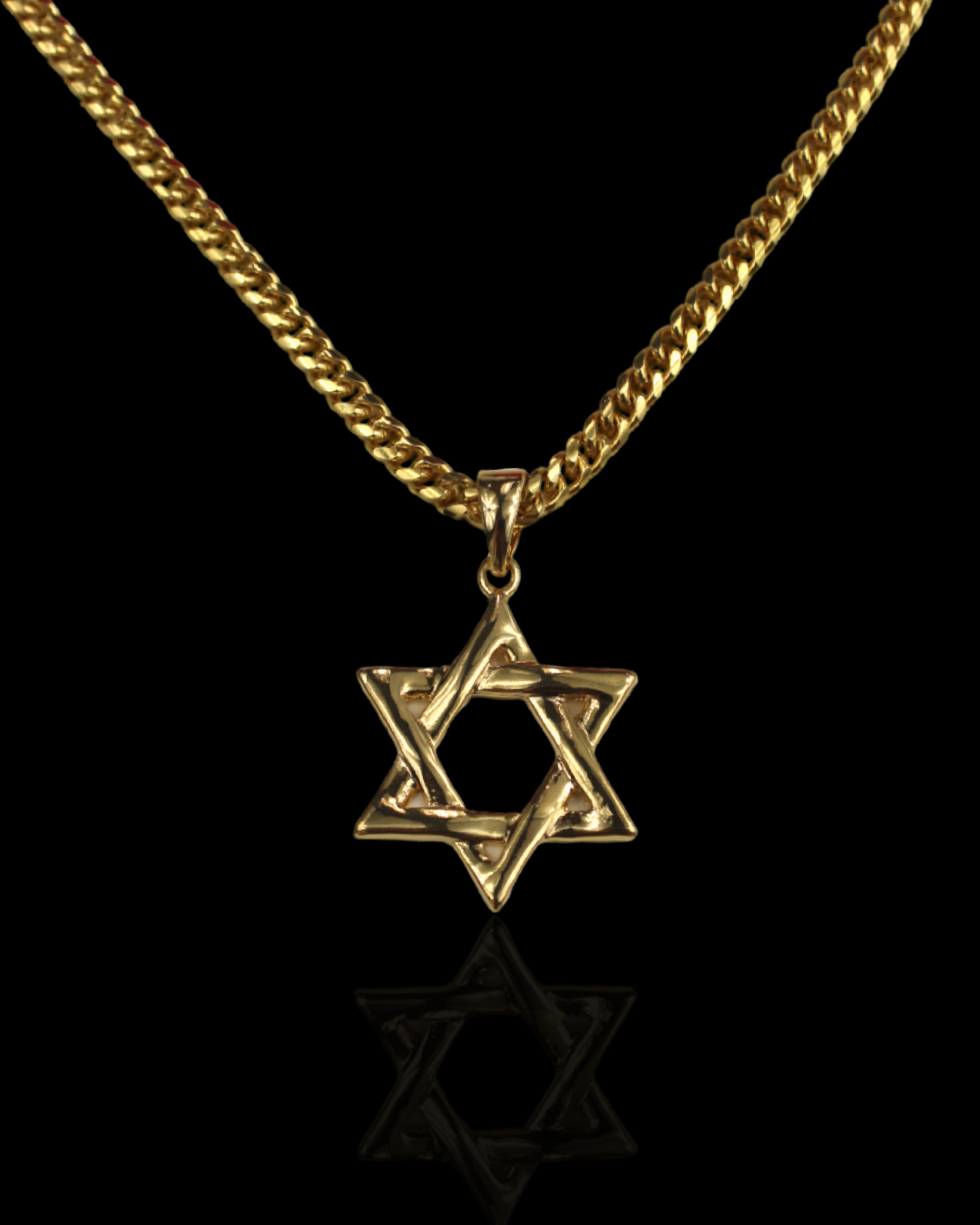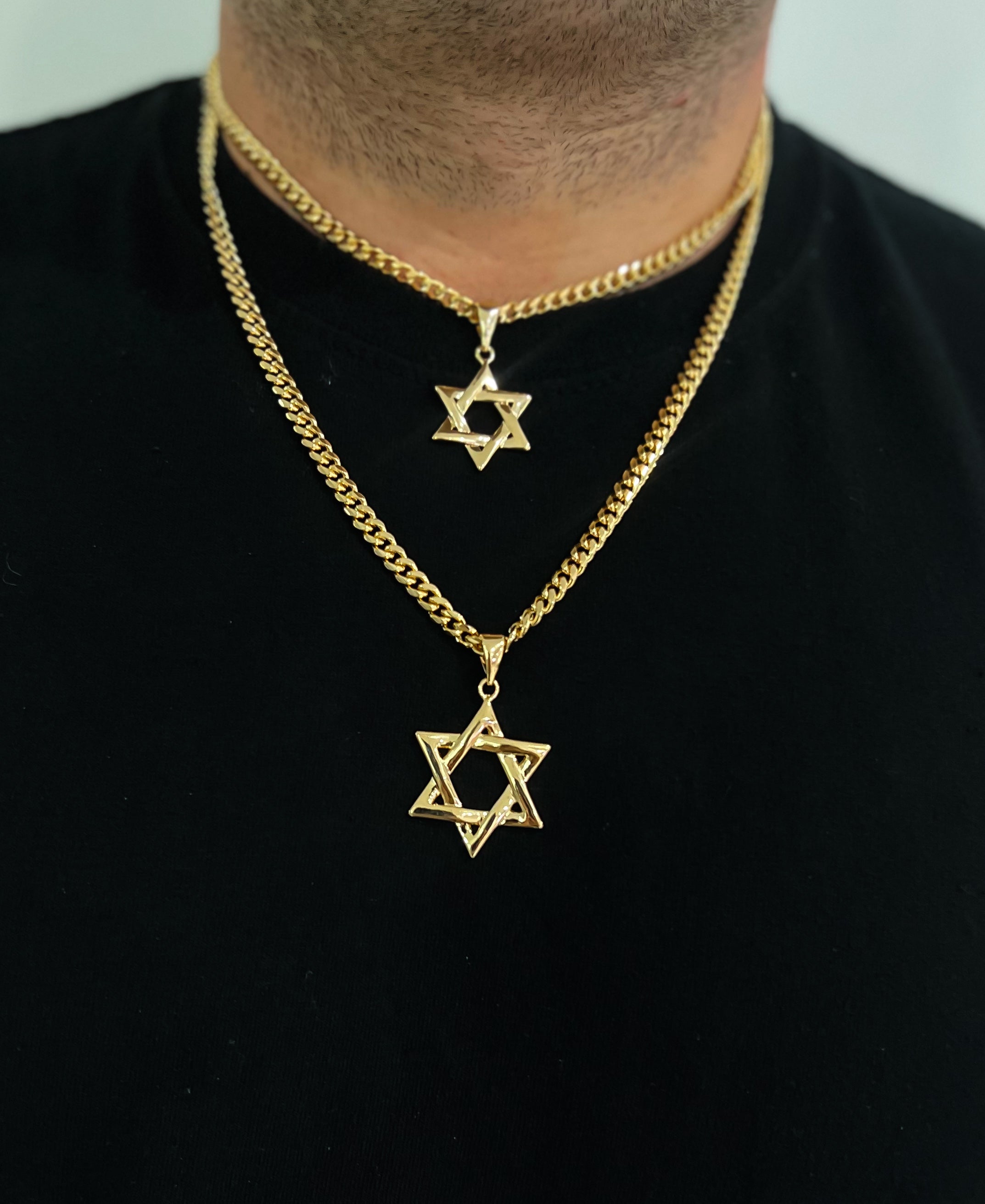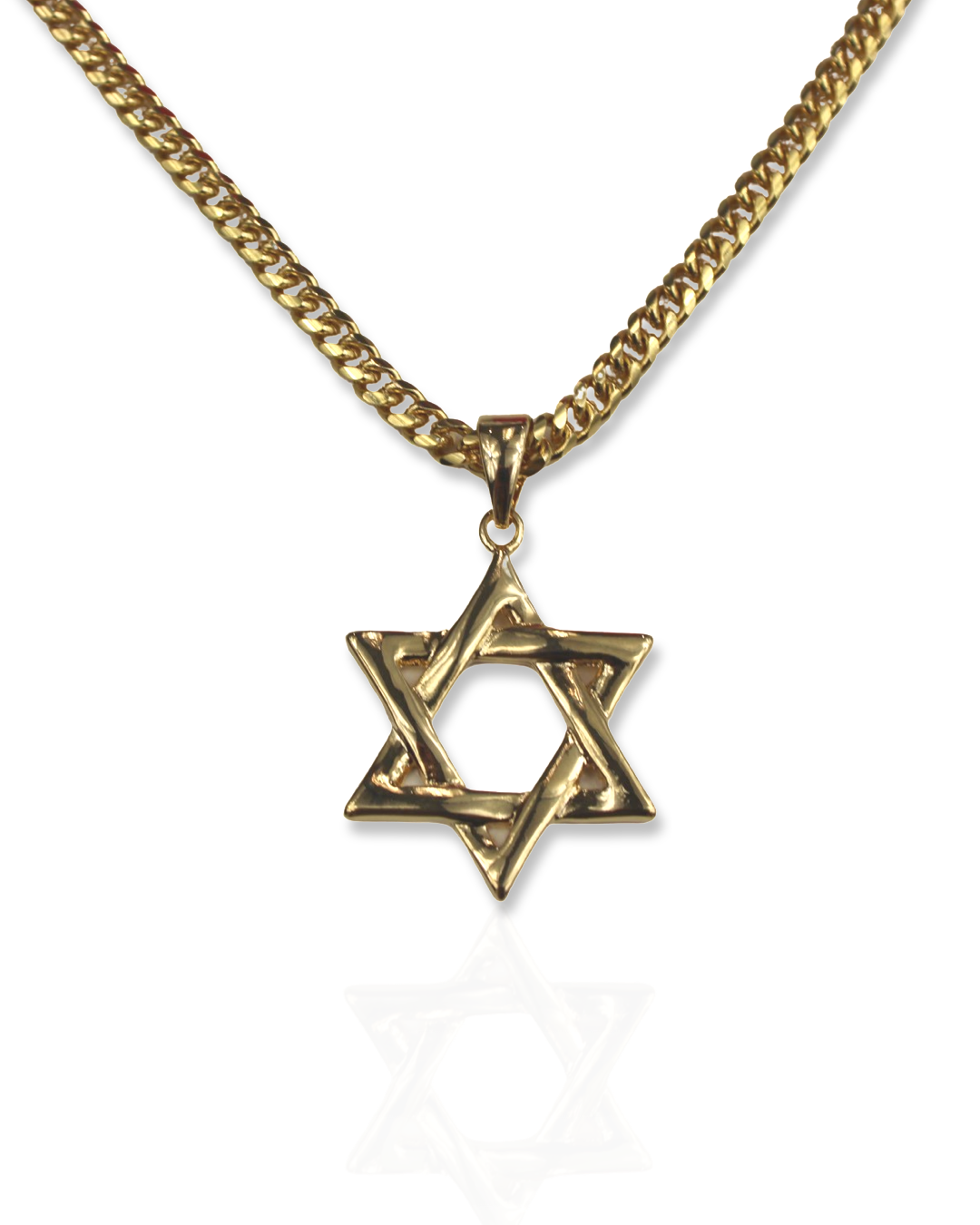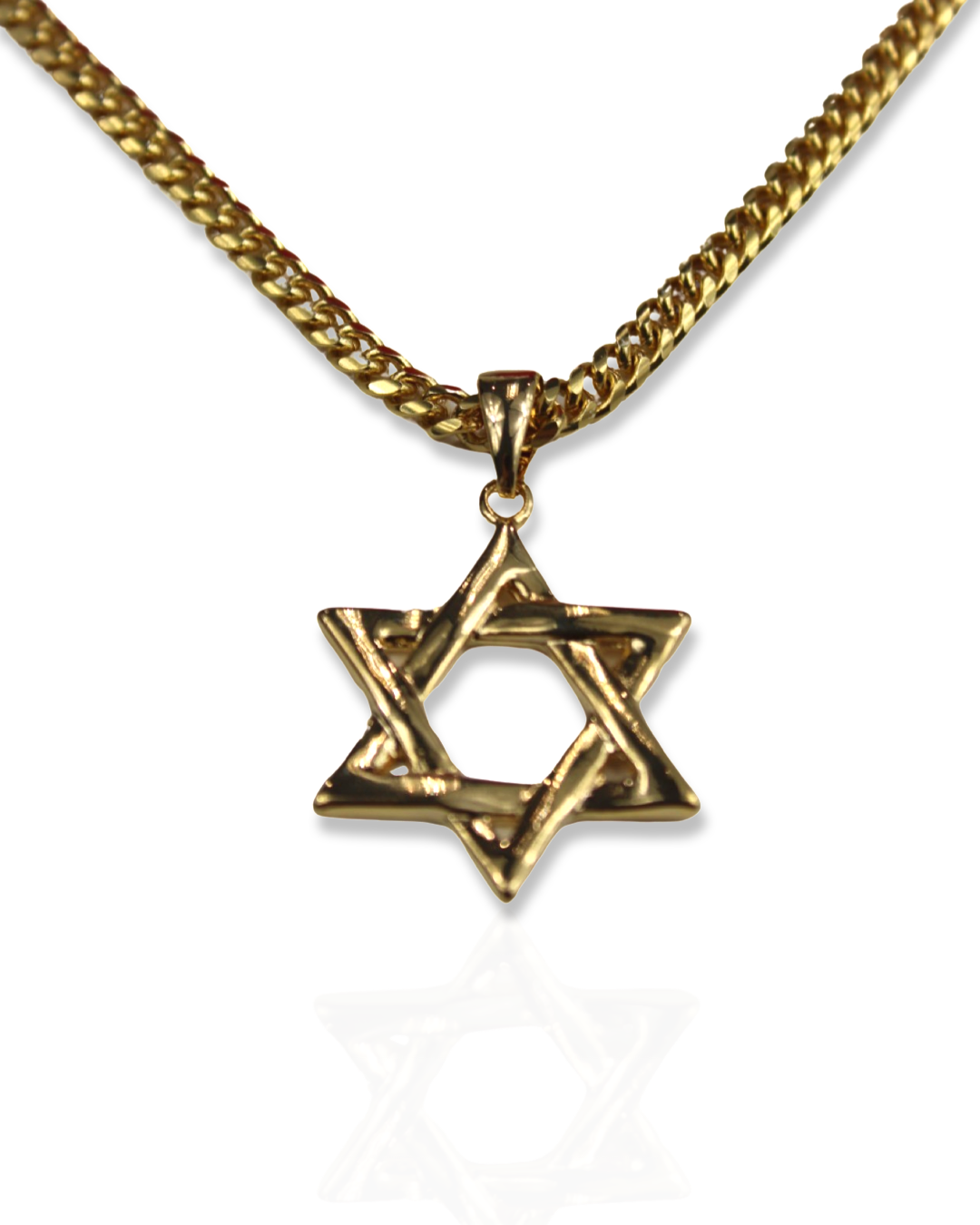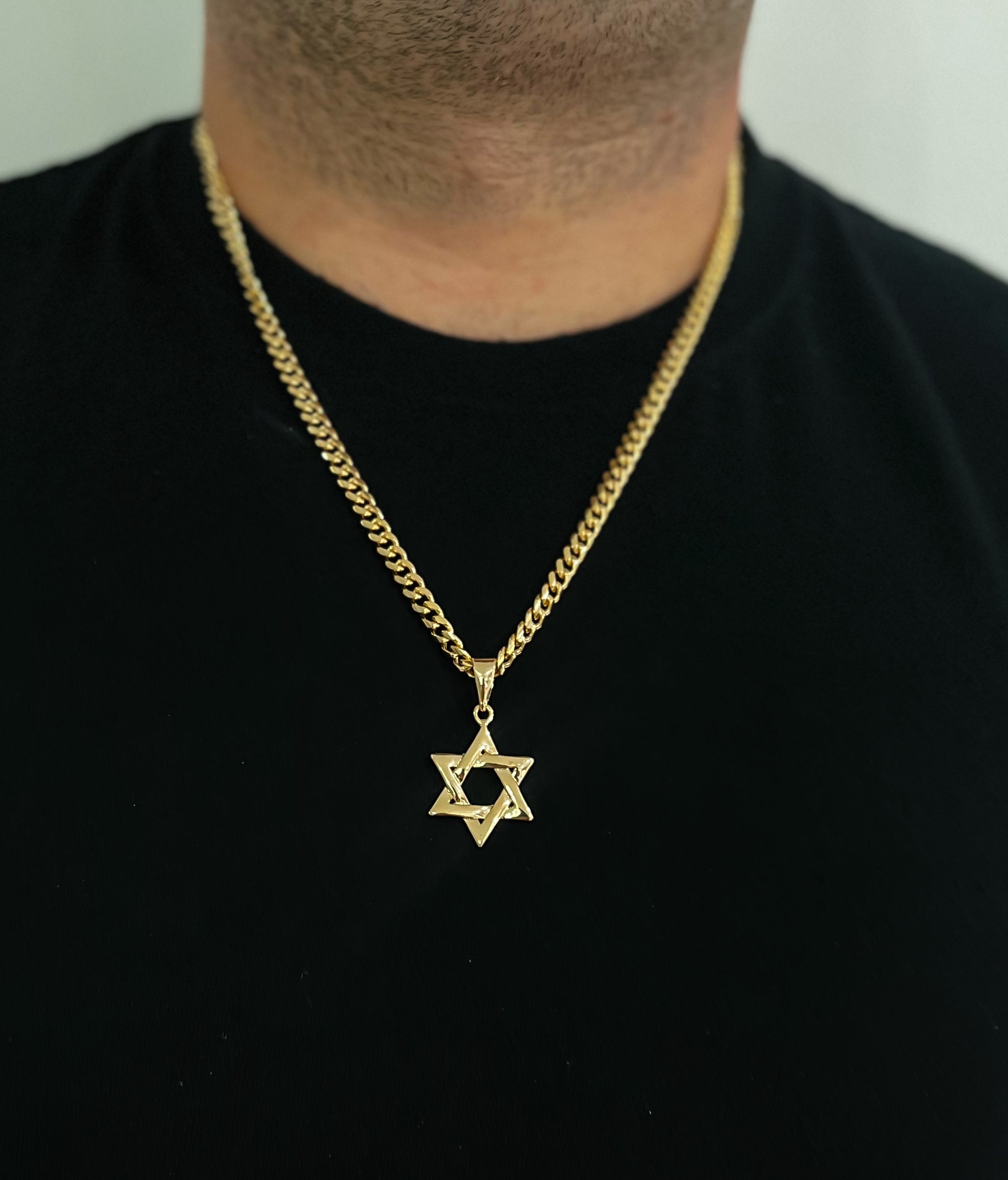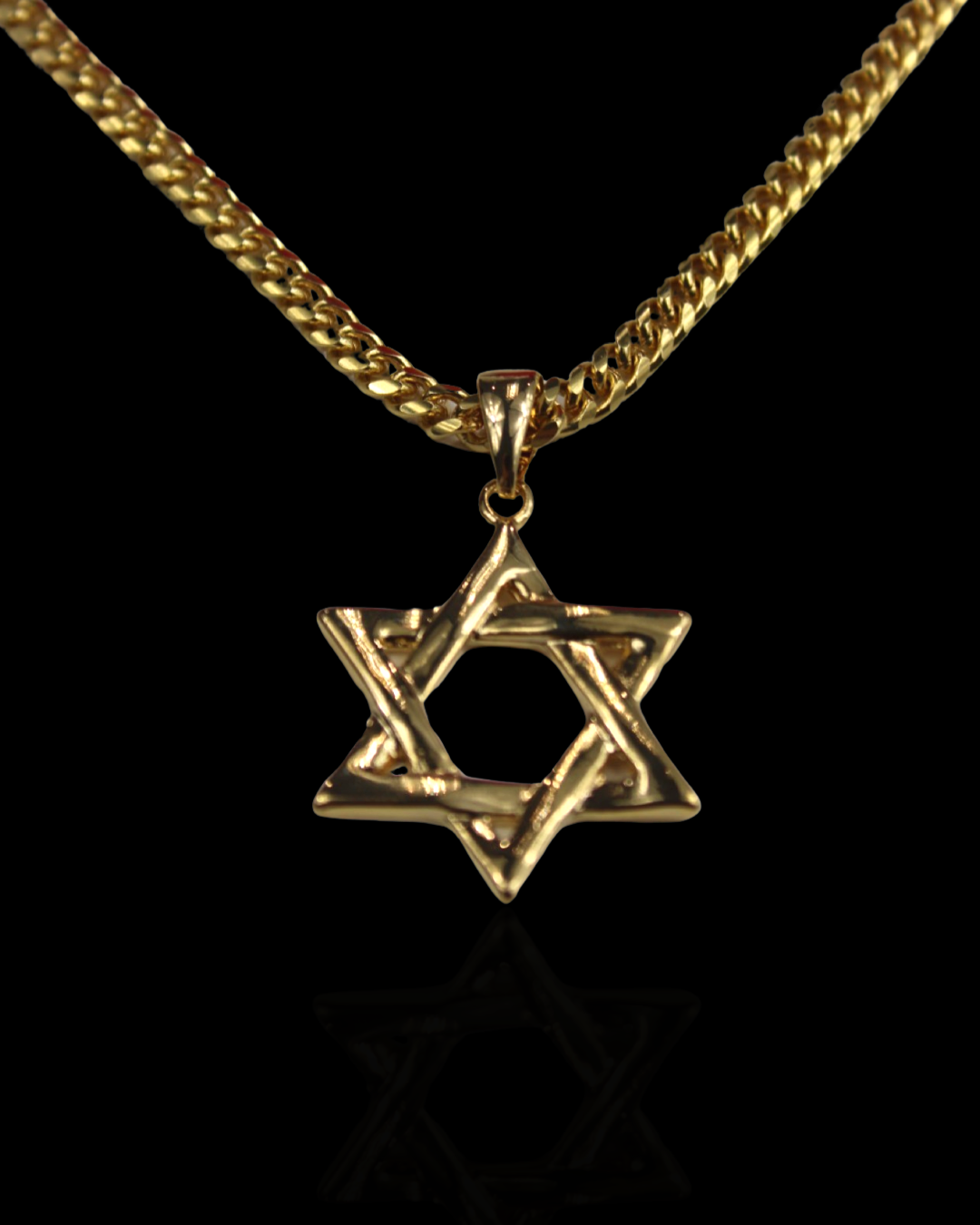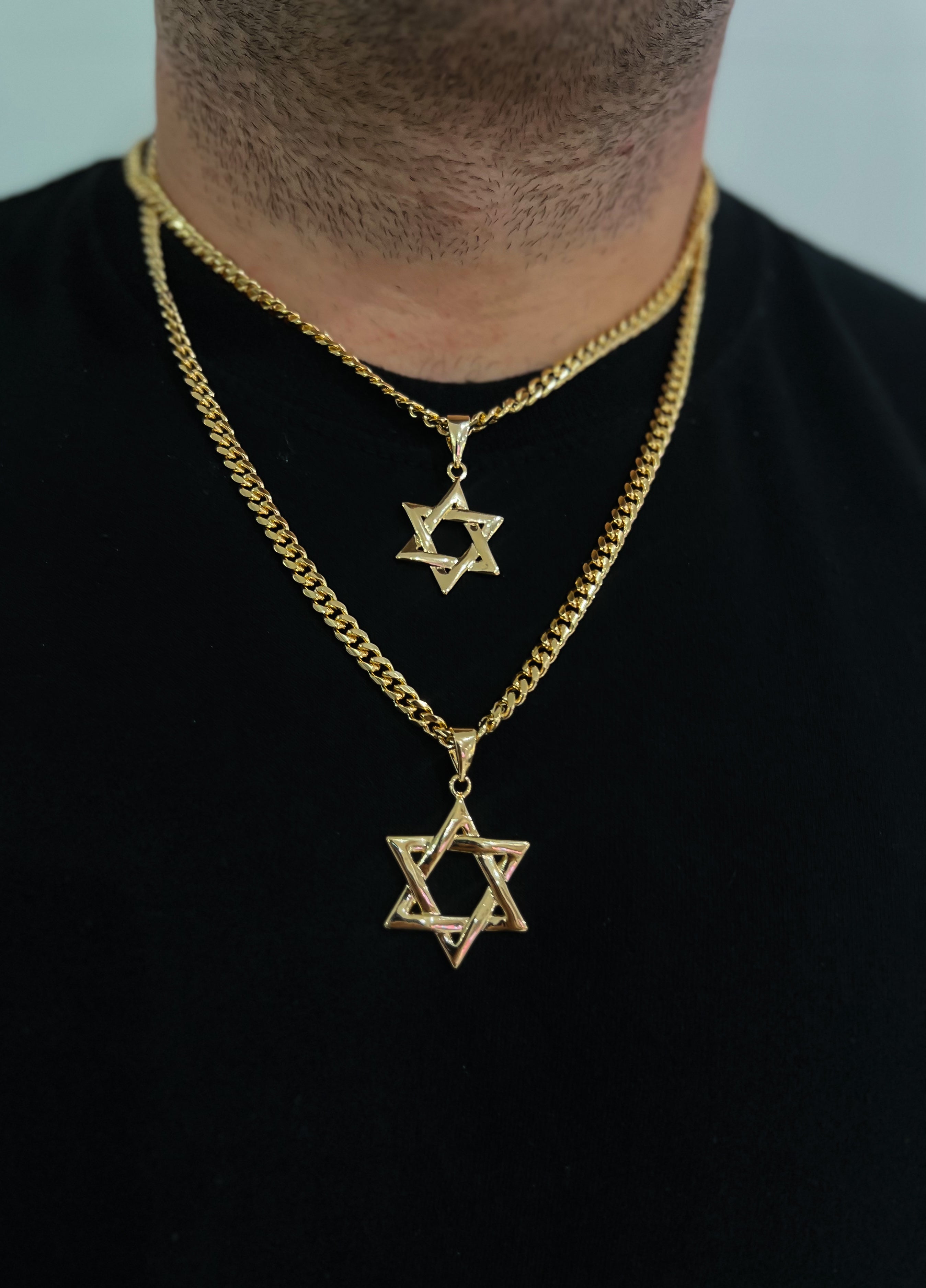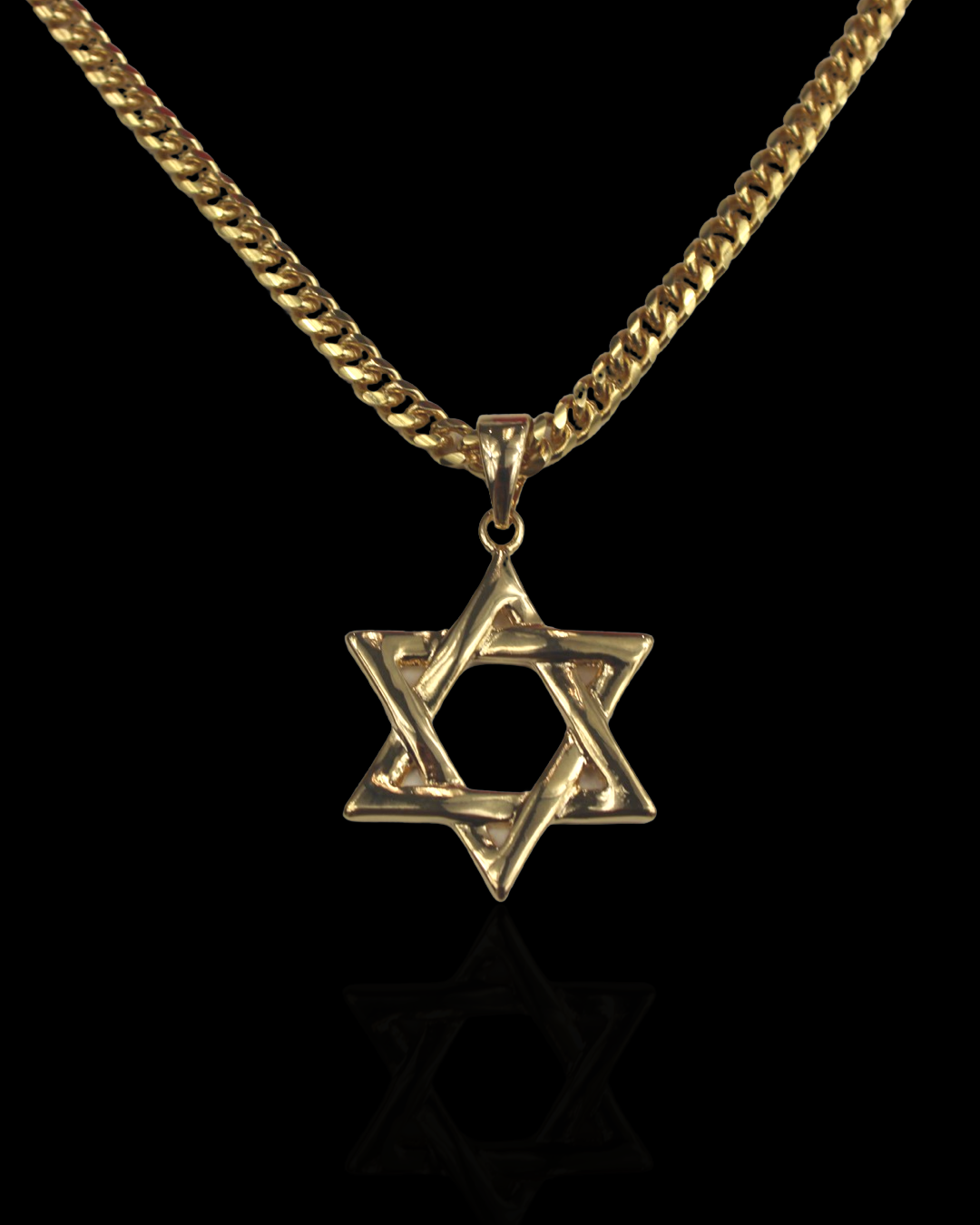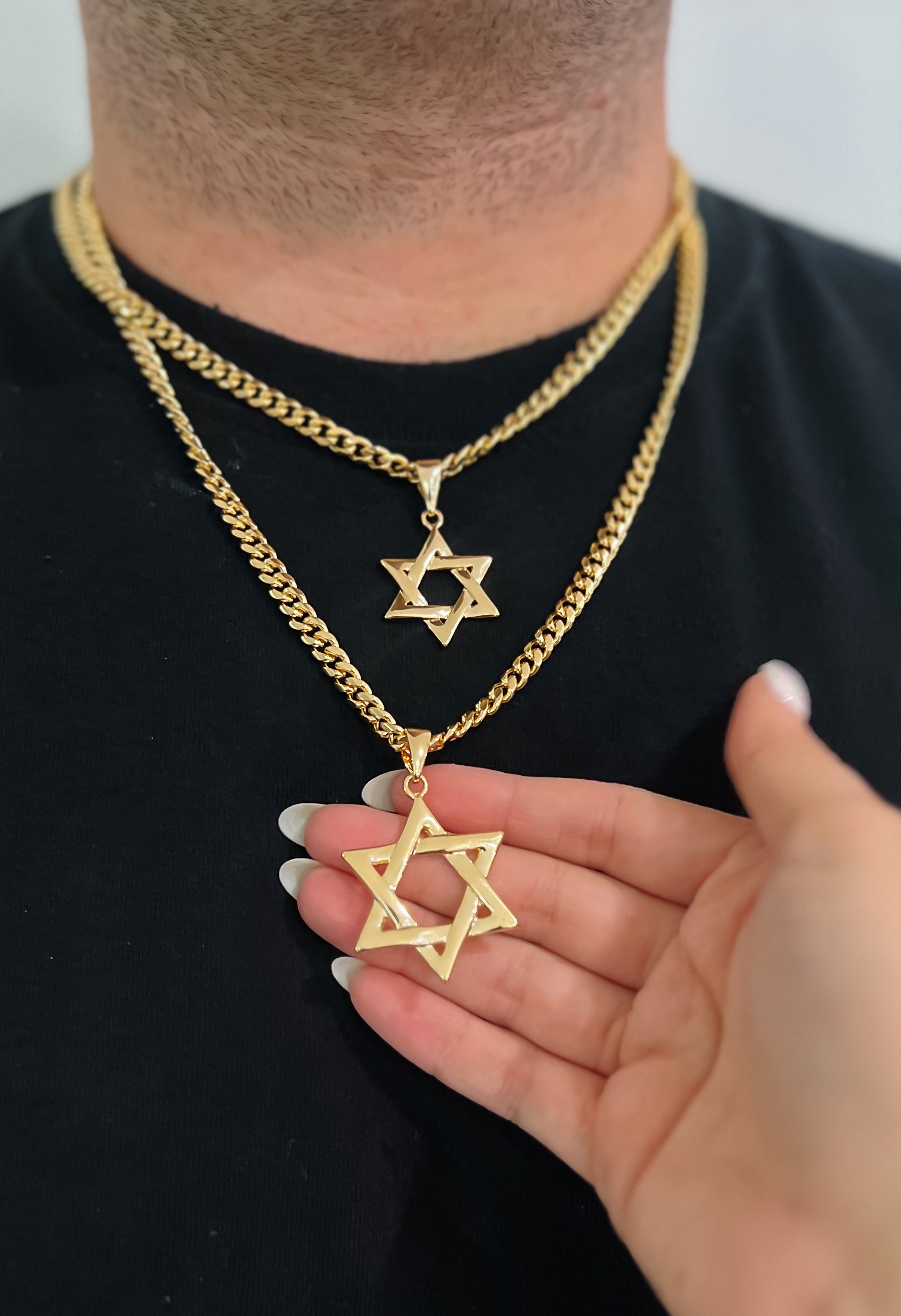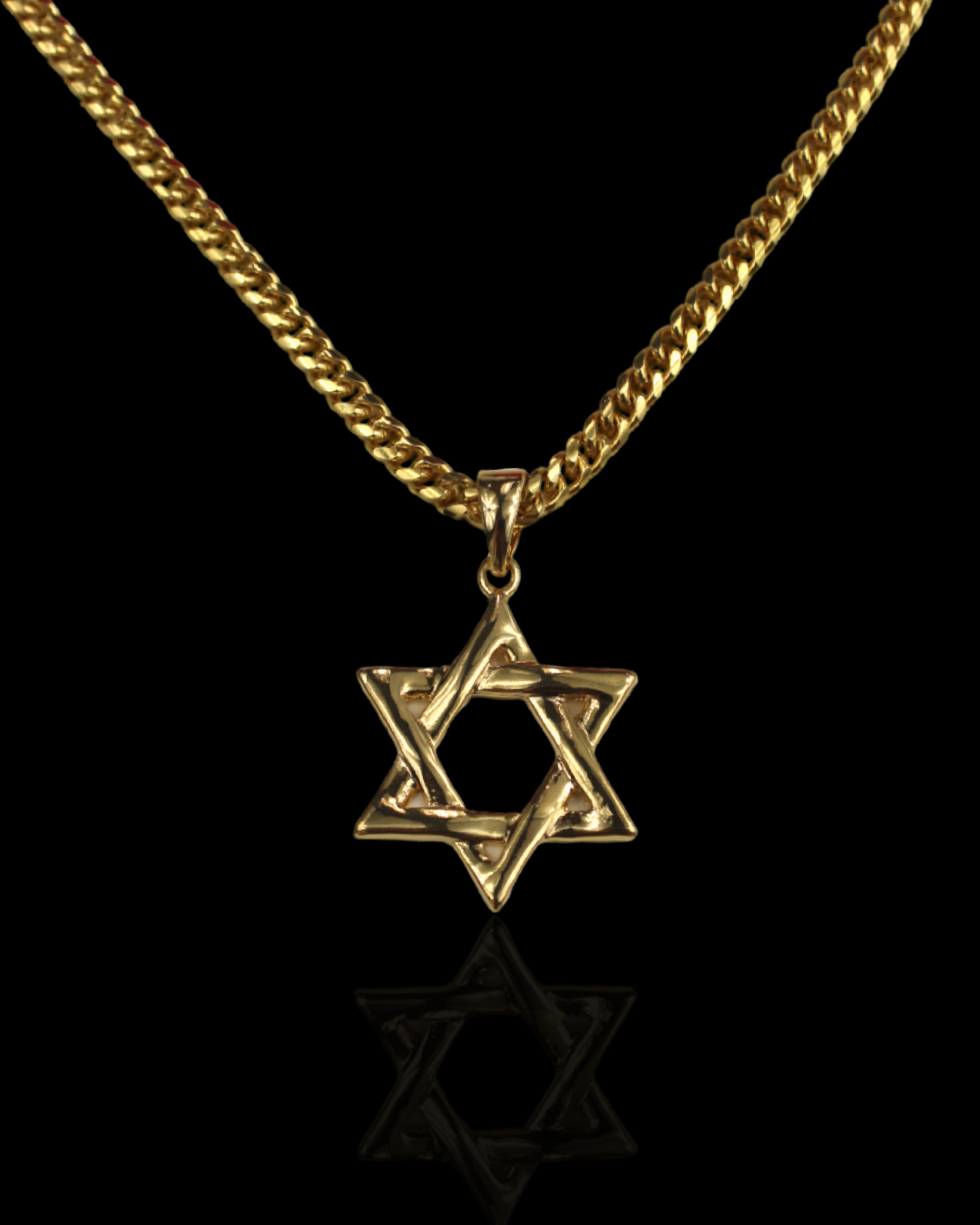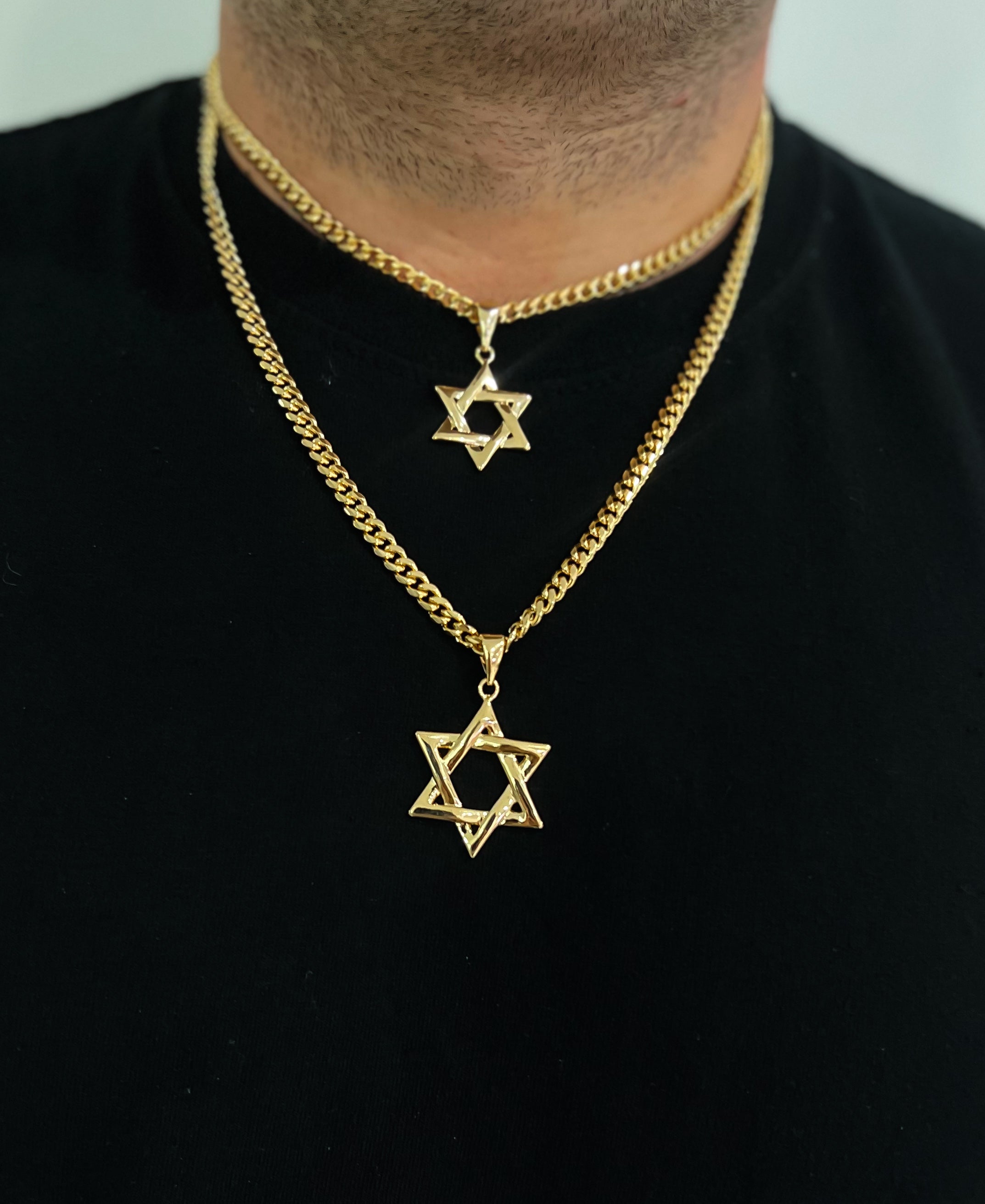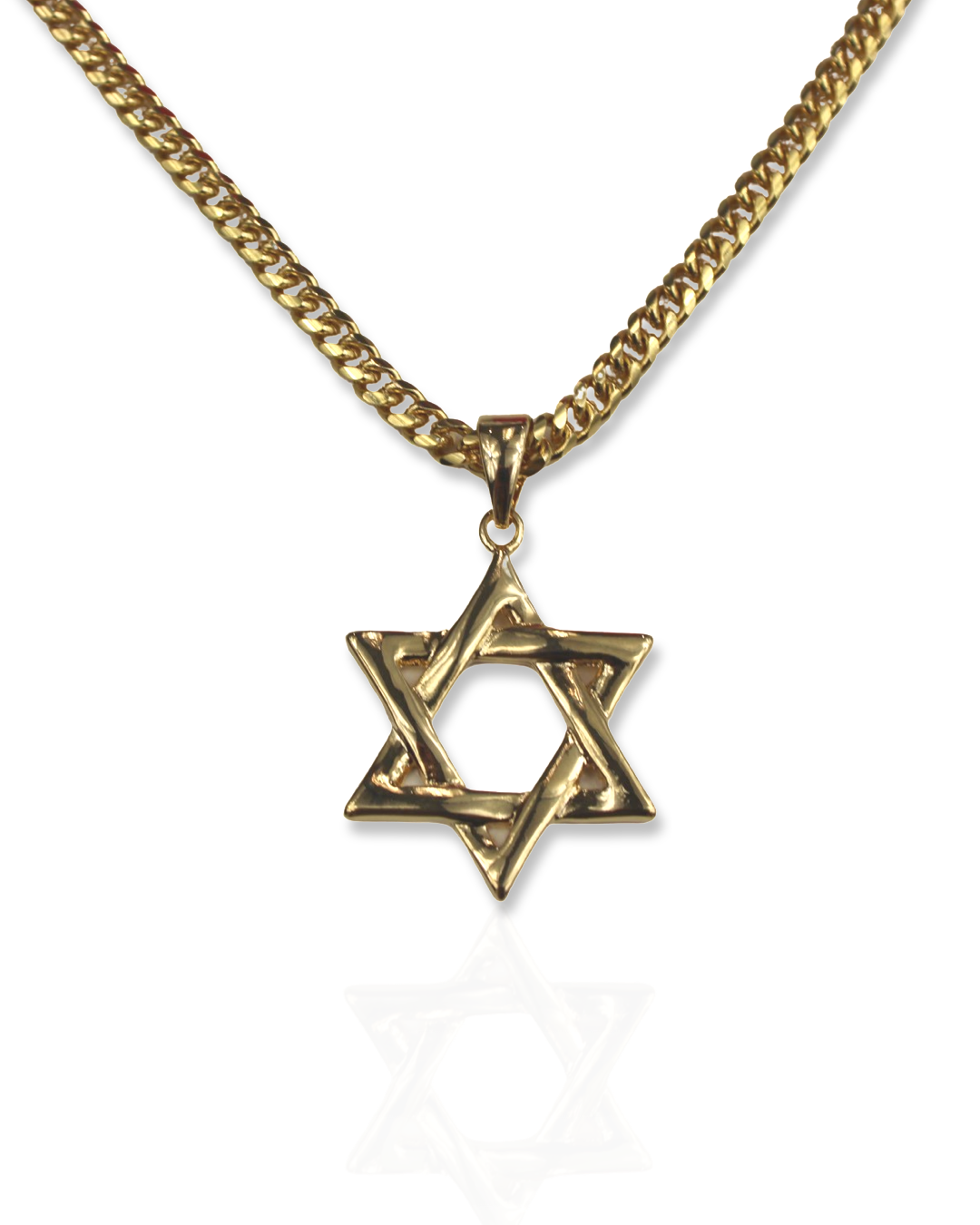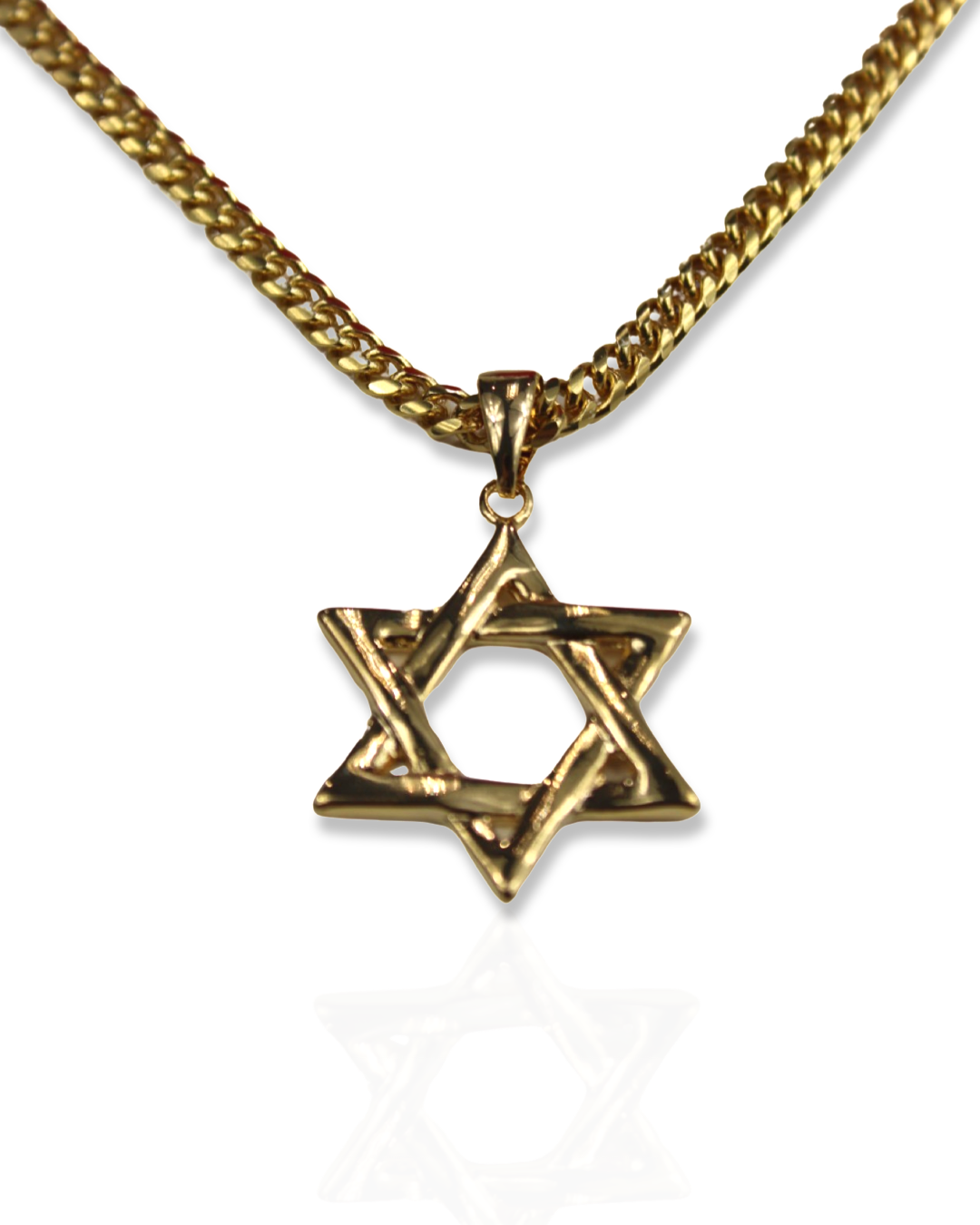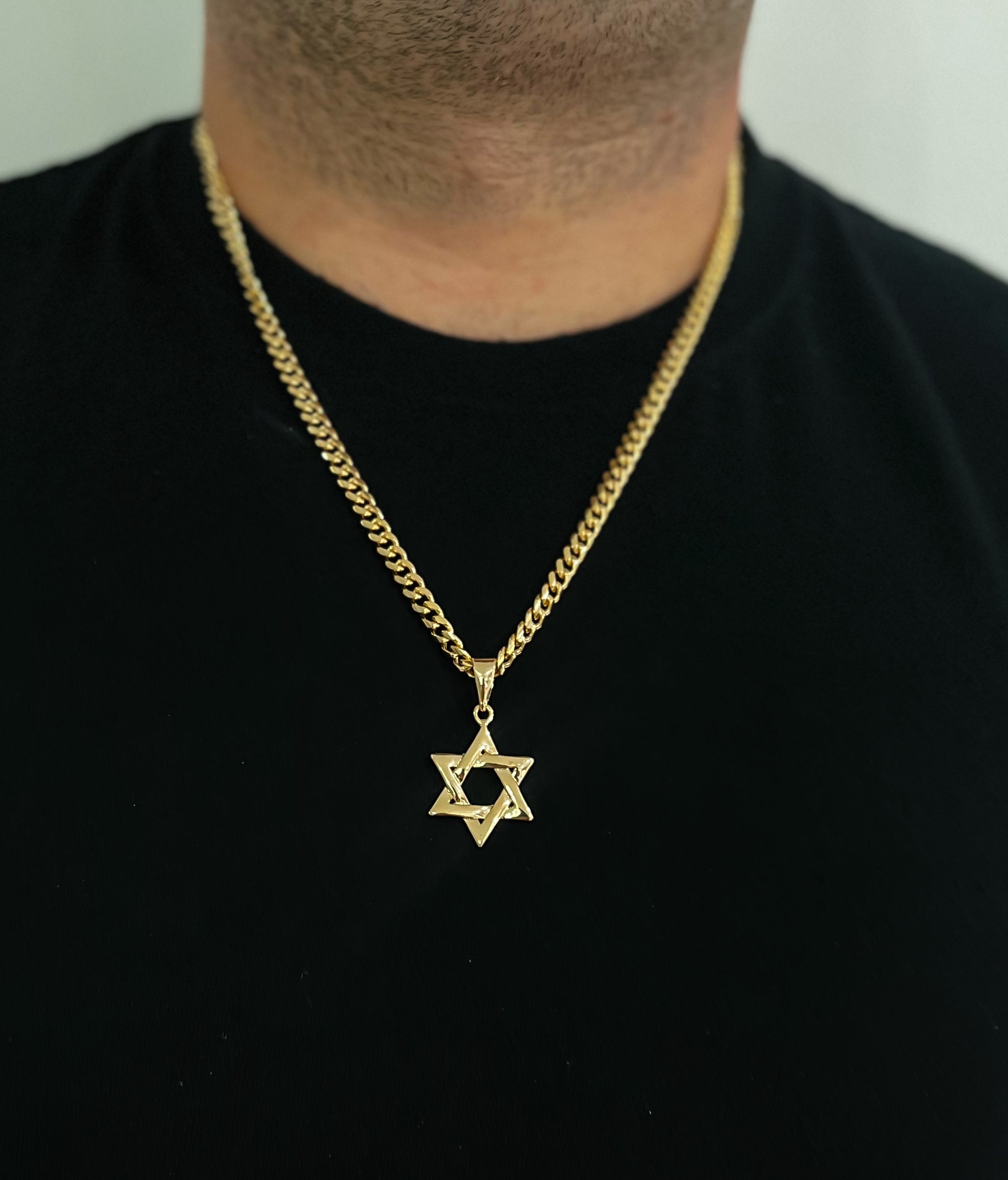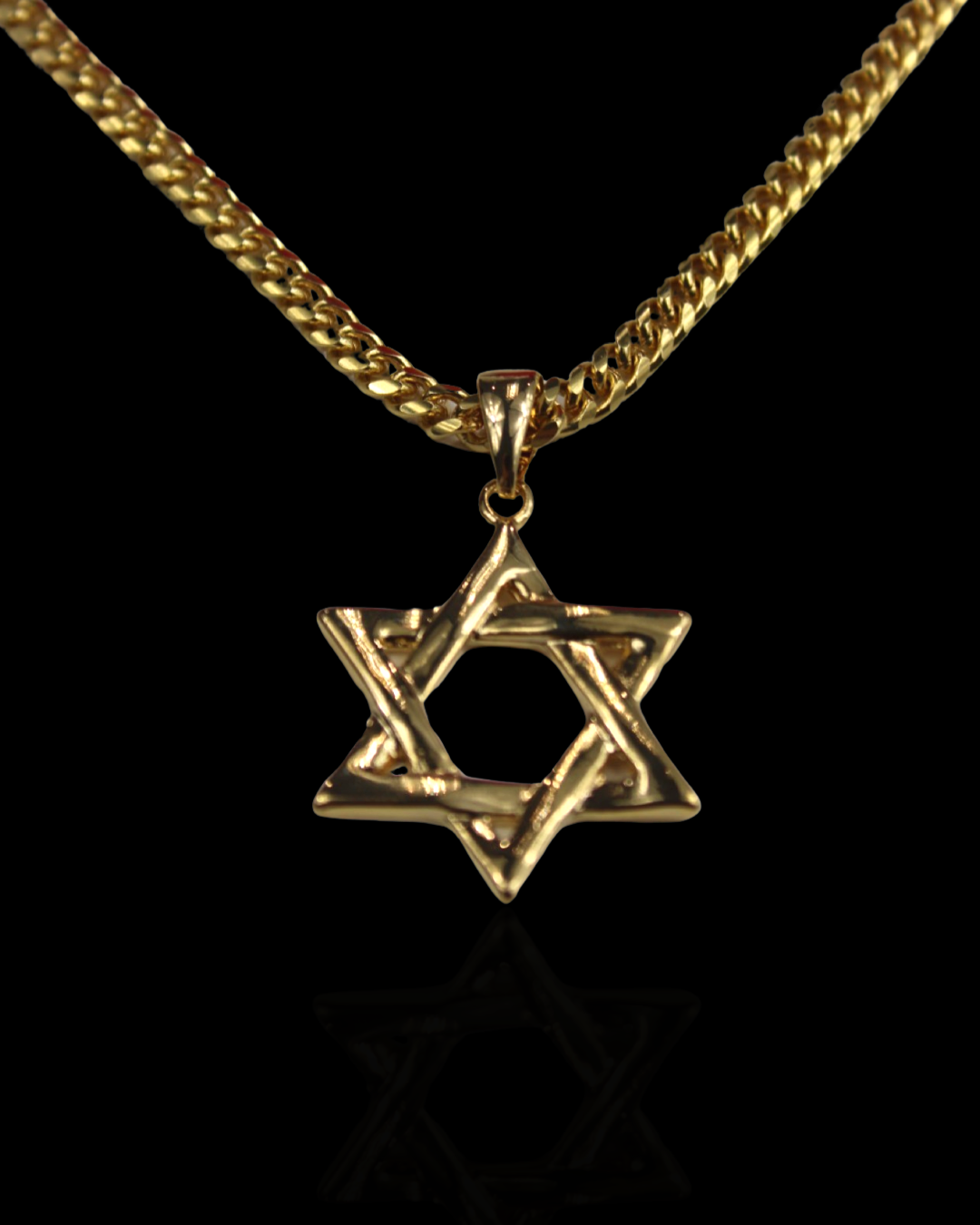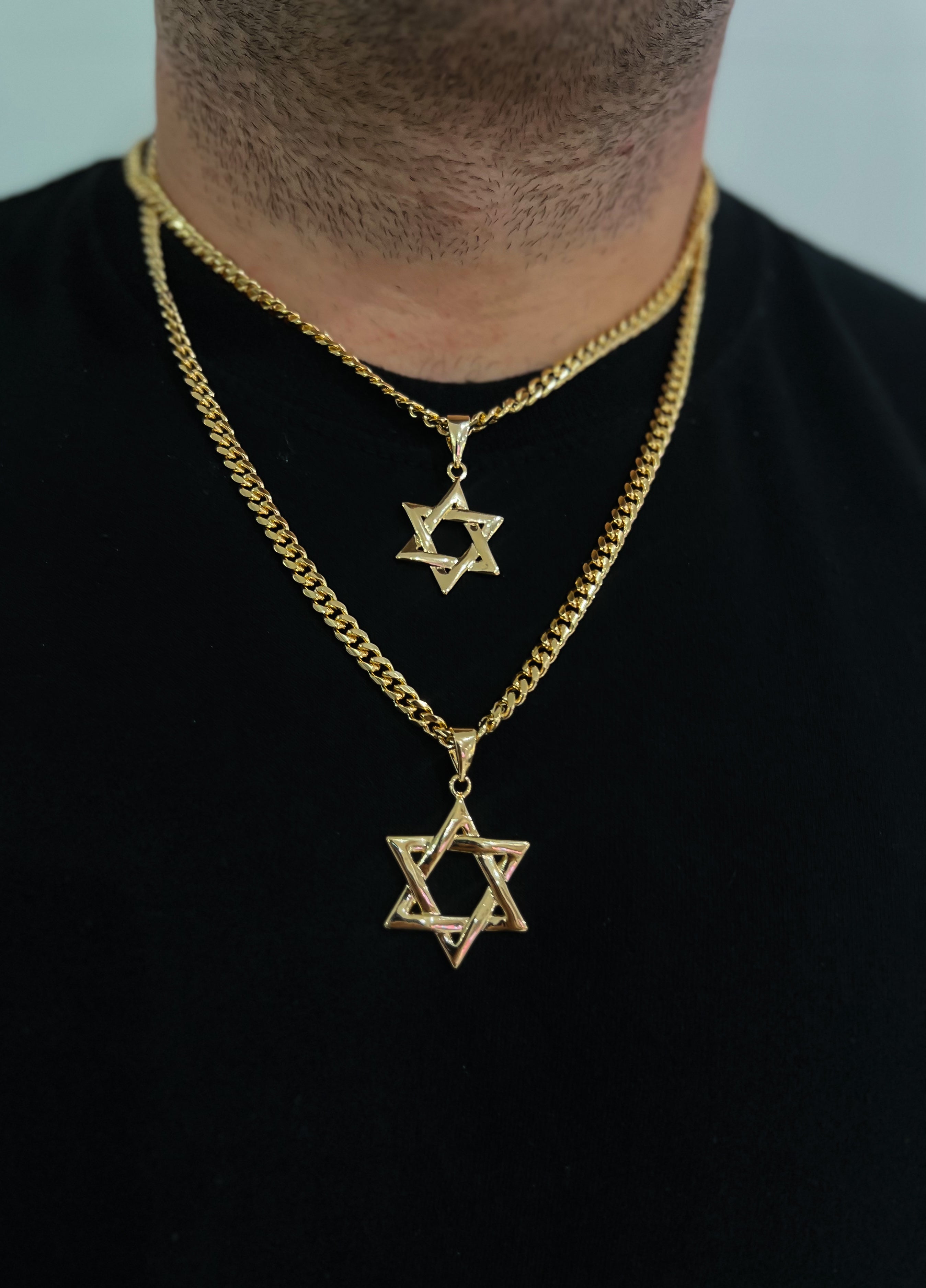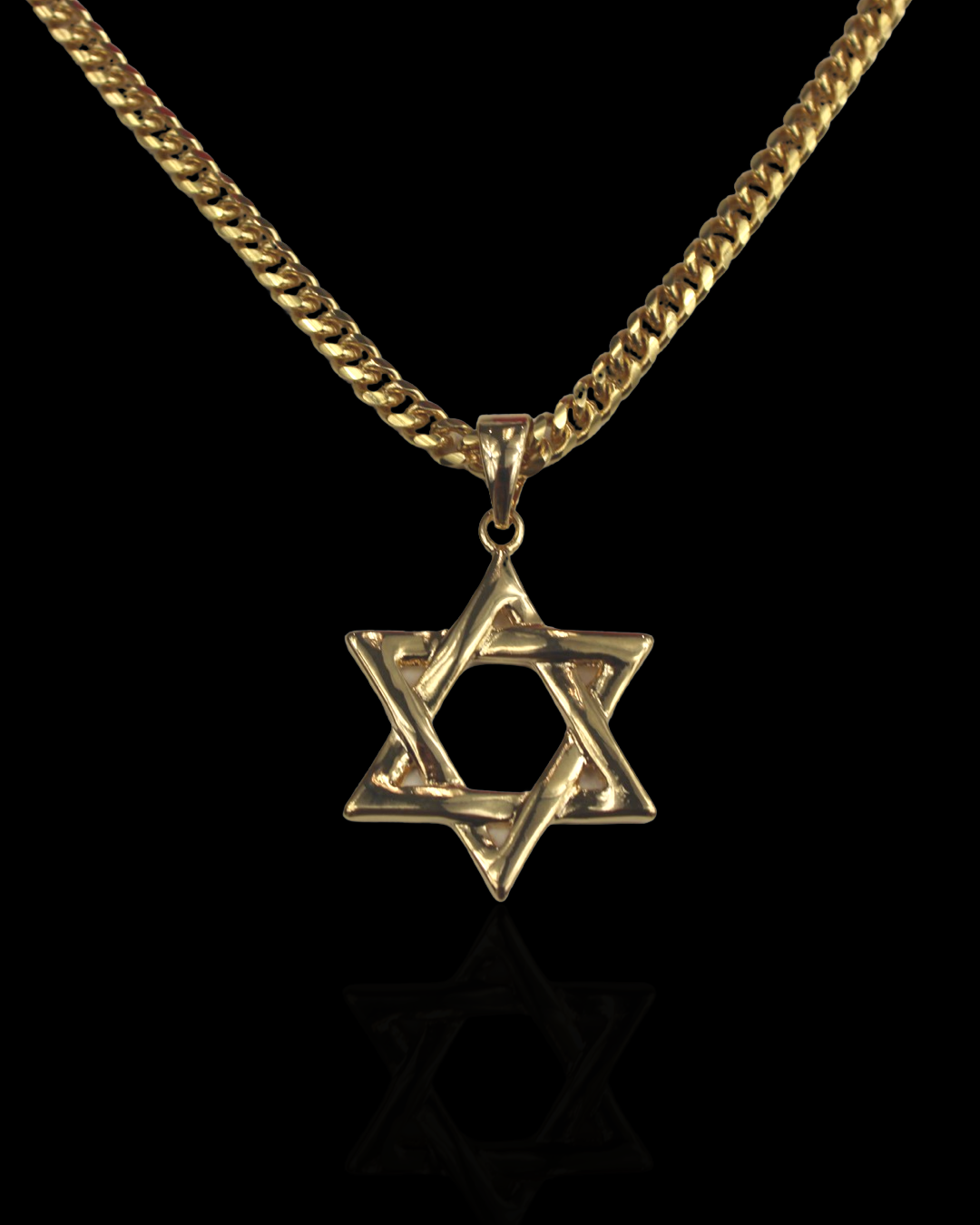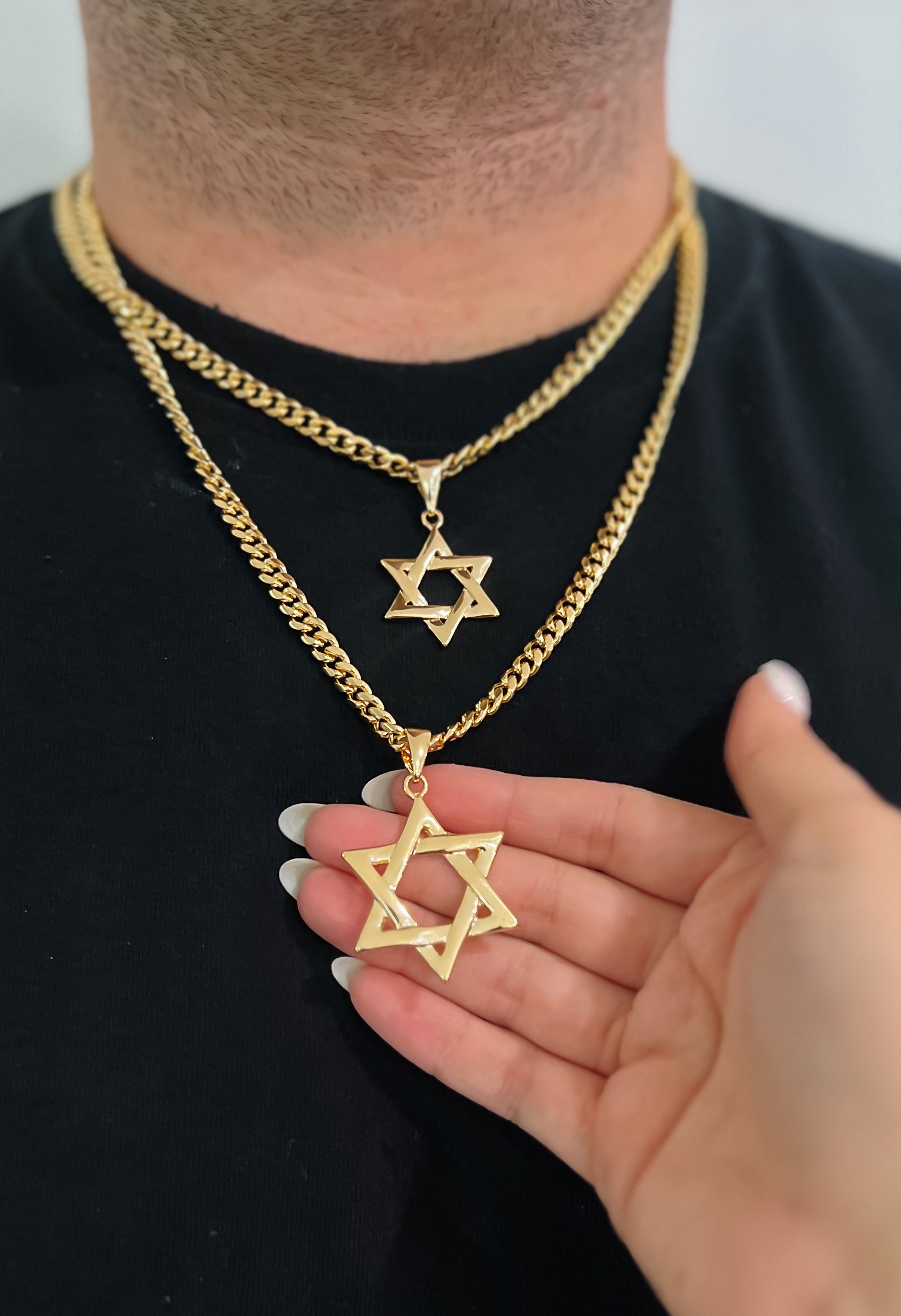 Elevate your style and faith with our Gold-Filled Star of David Necklace for Men on a Cuban Link Chain. This finely crafted pendant, gleaming in gold-filled metal, effortlessly combines symbolism and sophistication. The pendant hangs gracefully from a sturdy Cuban link chain, adding a touch of masculinity to your look. Whether worn as a statement of heritage or fashion, this durable and classic piece is a meaningful keepsake that stands the test of time, allowing you to wear your beliefs with pride.

Length: 16", 18", 20", 24"

Cuban Link Width: 5mm

Pendant Options:
-Small Star of David
-Large Star of David


Quality: Excellent, Non-Tarnish Jewelry. Unlike Gold plated Jewelry, Gold Filled is the best alternative to solid gold jewelry & the most affordable. Gold Filled can last a long time with proper jewelry care. Every order comes with detailed instructions on how to care for your jewelry to ensure its longevity.

Jewelry Care:
As with all pieces that are not real gold, it is advised that you take proper jewelry care by not exposing to any harsh chemicals & taking off jewelry before going in the sea. This quality is excellent & can at least as long as there is proper care.