Angel Numbers And Their Meanings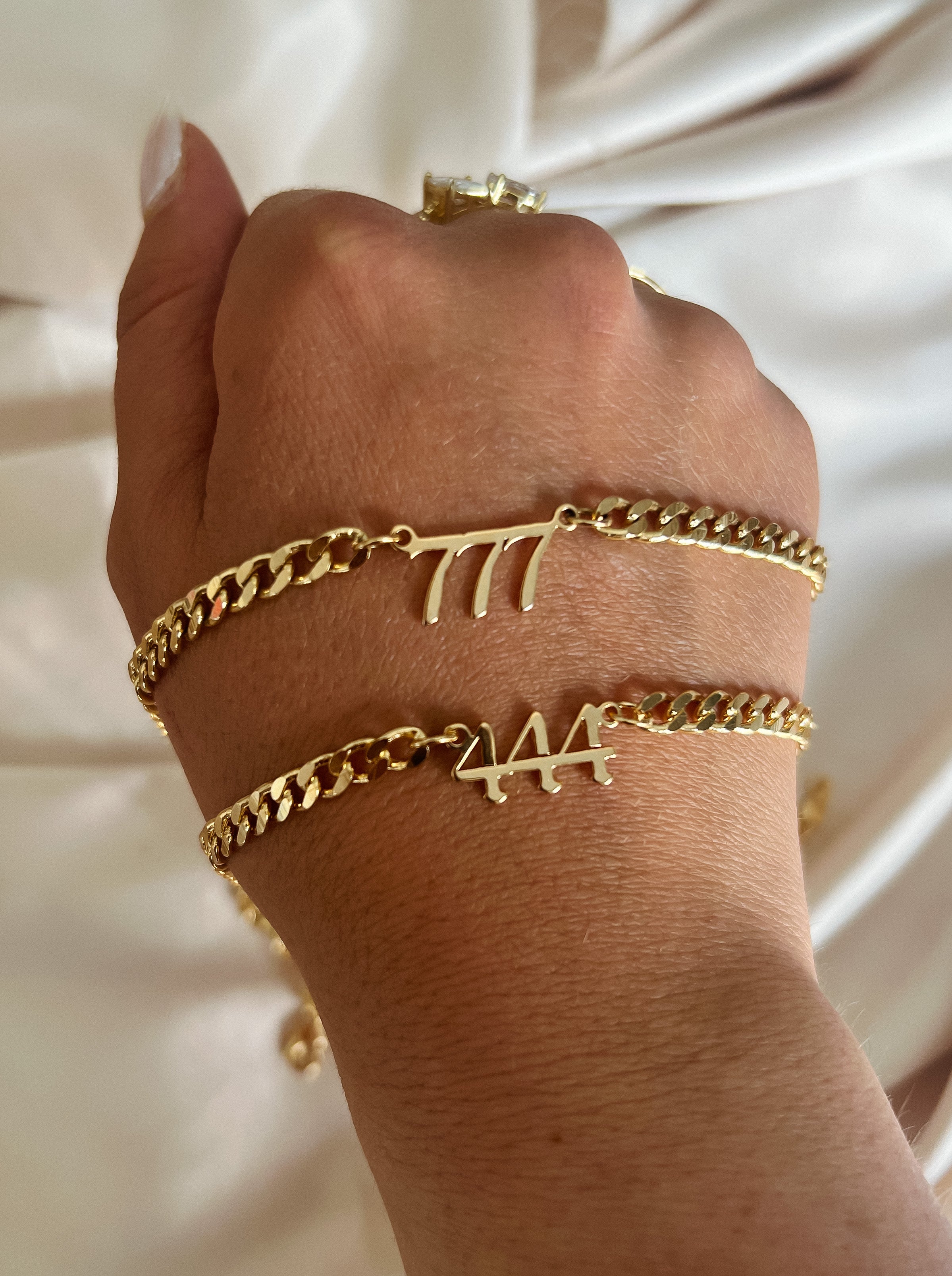 Unlocking the Mystical Power of Angel Numbers: Exploring Their Significance and the Rising Trend of Angel Number Jewelry
In a world full of signs and symbols, there is a hidden language that transcends the mundane and connects us to the realm of the spiritual. Among these enigmatic messages are angel numbers, numerical patterns that appear to us repeatedly, carrying profound meanings and guidance from the celestial realm. Recently, the trend of wearing jewelry adorned with angel numbers has taken the world by storm, captivating the hearts and minds of countless individuals seeking inspiration and a deeper connection with the divine. In this article, we will delve into the significance of angel numbers and explore the reasons behind the surging popularity of angel number jewelry.
So, what exactly are angel numbers? Angel numbers are sequences of numbers that seem to manifest in our lives with extraordinary frequency. They often appear on digital clocks, license plates, phone numbers, or any other place where numbers are displayed. These numbers are believed to be messages from our guardian angels or spiritual guides, aiming to communicate with us and provide guidance, support, and encouragement in our journey through life.
Each angel number carries a unique vibration and meaning, resonating with specific aspects of our lives. For instance, the number 111 may indicate the presence of new beginnings and the manifestation of desires, while 777 may symbolize spiritual enlightenment and a connection with the divine. By recognizing and understanding these numerical messages, we can gain insights into our current circumstances, make wiser decisions, and align our actions with our highest purpose.
Now, let's turn our attention to the captivating trend of angel number jewelry. Wearing jewelry adorned with angel numbers has become increasingly popular among individuals seeking to embrace spirituality, express their beliefs, and manifest positive energy. There are several reasons why this trend has gained such momentum.
First and foremost, angel number jewelry serves as a tangible reminder of our connection to the spiritual realm. By adorning ourselves with these symbols, we create a physical link between our inner world and the celestial energies that guide us. This connection can bring a sense of comfort, protection, and spiritual alignment throughout our daily lives.
Moreover, angel number jewelry acts as a form of self-expression and personal empowerment. It allows individuals to showcase their spiritual beliefs and values, sparking conversations and fostering connections with like-minded individuals. In a world that often emphasizes material possessions, angel number jewelry serves as a gentle reminder of the deeper truths and spiritual aspects of our existence. If you are looking for the perfect jewelry piece for Angel numbers that you can wear every day, check out our Angel necklace below or on our website. 
Furthermore, the growing trend of angel number jewelry can be attributed to the increasing interest in spirituality and metaphysical practices. As people seek meaning beyond the material realm, they are drawn to symbols and practices that offer a sense of purpose and connection with the divine. Angel numbers, with their profound significance and ability to provide guidance, perfectly align with this quest for spiritual exploration.
In addition, the rise of social media platforms and the internet has played a pivotal role in popularizing angel number jewelry. Online communities centered around spirituality, holistic well-being, and personal growth have flourished, allowing individuals to share their experiences and insights regarding angel numbers. As these discussions spread, more people have been introduced to the concept of angel numbers and their transformative potential, fueling the demand for angel number jewelry.
In conclusion, angel numbers serve as spiritual beacons, offering us guidance and insight in our daily lives. The trend of wearing jewelry adorned with angel numbers has captured the hearts of many, providing a tangible connection to the divine and empowering individuals on their spiritual journeys. By embracing these mystical symbols, we can unlock a deeper understanding of ourselves and the universe, finding solace in the knowledge that we are never alone. So, the next time you spot an angel number, consider the hidden message it carries and the profound impact it may have on your life.
Meaning of each Angel number: 
Angel Number 111: This number represents new beginnings, manifestation, and spiritual awakening. It encourages you to focus your thoughts positively, as your desires and intentions have the potential to manifest rapidly. It serves as a reminder to stay aligned with your higher purpose and trust in the divine guidance that surrounds you.

Angel Number 222: 222 symbolizes balance, harmony, and partnerships. It often appears as a sign that your relationships, both personal and professional, are being divinely guided. It encourages you to trust the process and have faith that everything will work out for the highest good of all involved.

Angel Number 333: This number is associated with creativity, growth, and expansion. It signifies that your ideas and endeavors are being supported by the universe, and it urges you to express your authentic self and embrace your unique talents. Seeing 333 may also indicate that your spiritual guides are near, offering encouragement and assistance.

Angel Number 444: 444 represents stability, foundation, and inner guidance. It serves as a reassuring sign that your angels are with you, providing support and protection. This number often appears when you are facing challenges, reminding you to stay strong and trust in your ability to overcome obstacles.

Angel Number 555: 555 signifies change, transformation, and personal freedom. It suggests that major shifts are occurring or are about to occur in your life, and it encourages you to embrace these changes with an open mind and heart. This number invites you to release old patterns and embrace new opportunities for growth and expansion.

Angel Number 666: Contrary to popular belief, 666 is not an inherently negative number. It represents balance between the physical and spiritual aspects of life. It reminds you to find harmony between material pursuits and your spiritual well-being. This number also emphasizes the importance of nurturing your relationships and practicing self-care.

Angel Number 777: 777 is a highly spiritual number associated with inner wisdom, spiritual awakening, and enlightenment. It signifies a deeper connection with the divine and encourages you to trust your intuition and inner guidance. This number serves as a reminder that you are on the right path and that spiritual growth is unfolding in your life.

Angel Number 888: 888 symbolizes abundance, prosperity, and success. It often appears when you are aligned with your life's purpose and when financial and material blessings are on their way. This number encourages you to embrace opportunities for abundance and to use your resources in a way that benefits both yourself and others.

Angel Number 999: 999 signifies the completion of a cycle and the beginning of a new phase. It represents spiritual enlightenment, humanitarianism, and service to others. This number encourages you to let go of what no longer serves you and embrace your higher purpose. It may also indicate that a significant chapter of your life is coming to a close.
Remember that these interpretations are just a starting point, and it's essential to listen to your intuition and personal experiences when deciphering the meaning of angel numbers in your life. Each individual's journey is unique, and the messages you receive may have a personal significance beyond these general interpretations.