Biggest sale of the year! 35% off with code: "CYBERMONDAY"!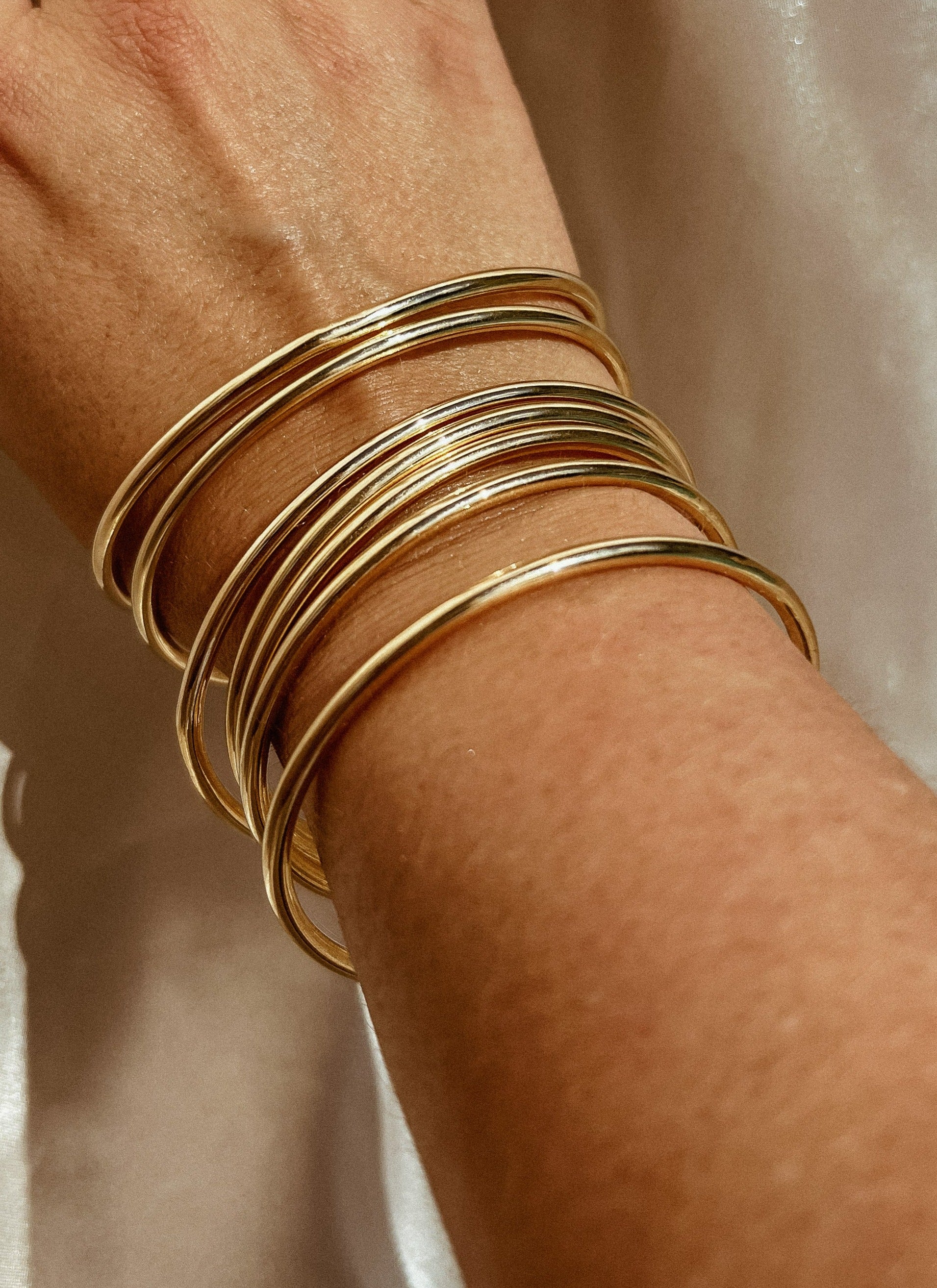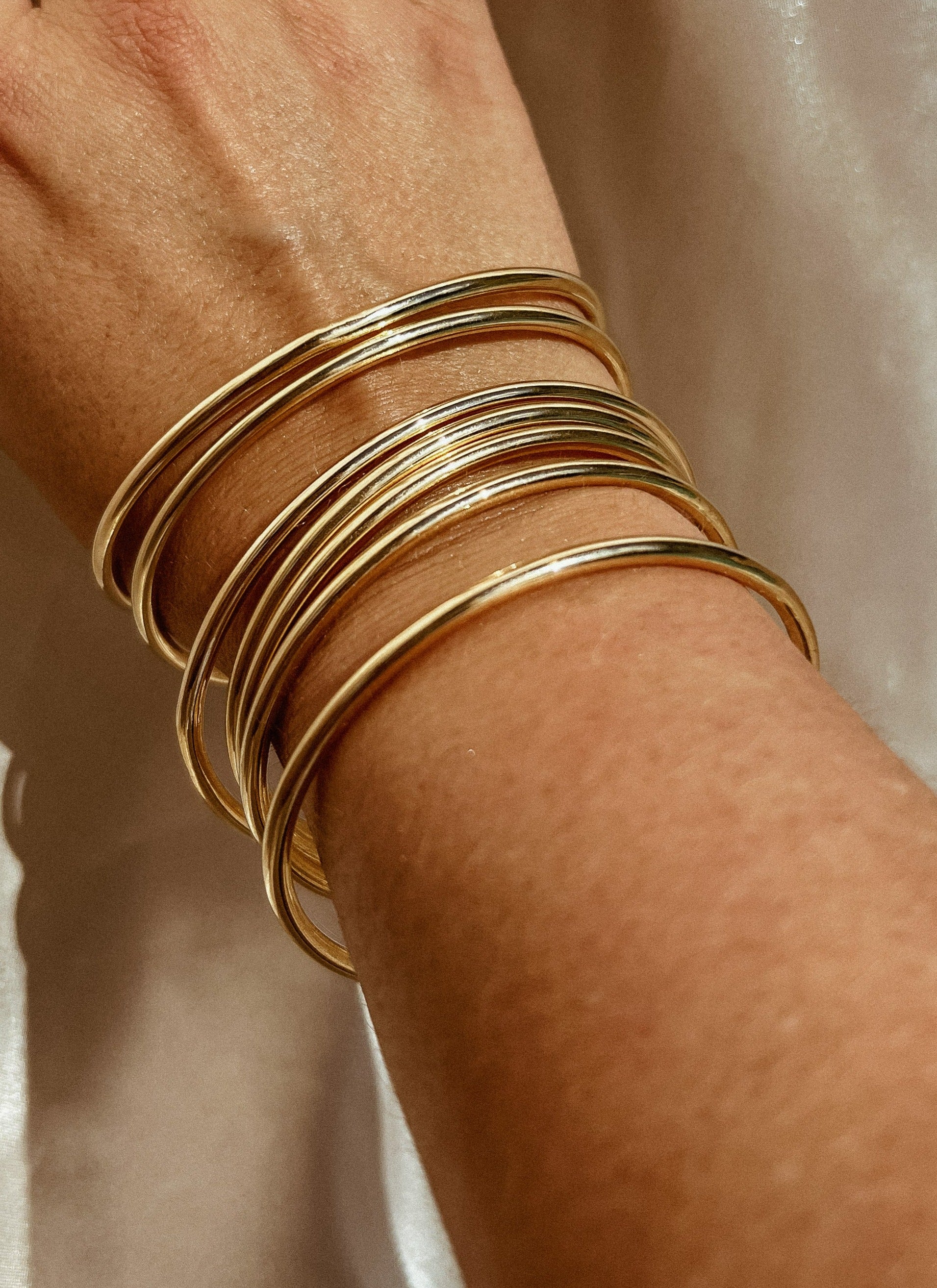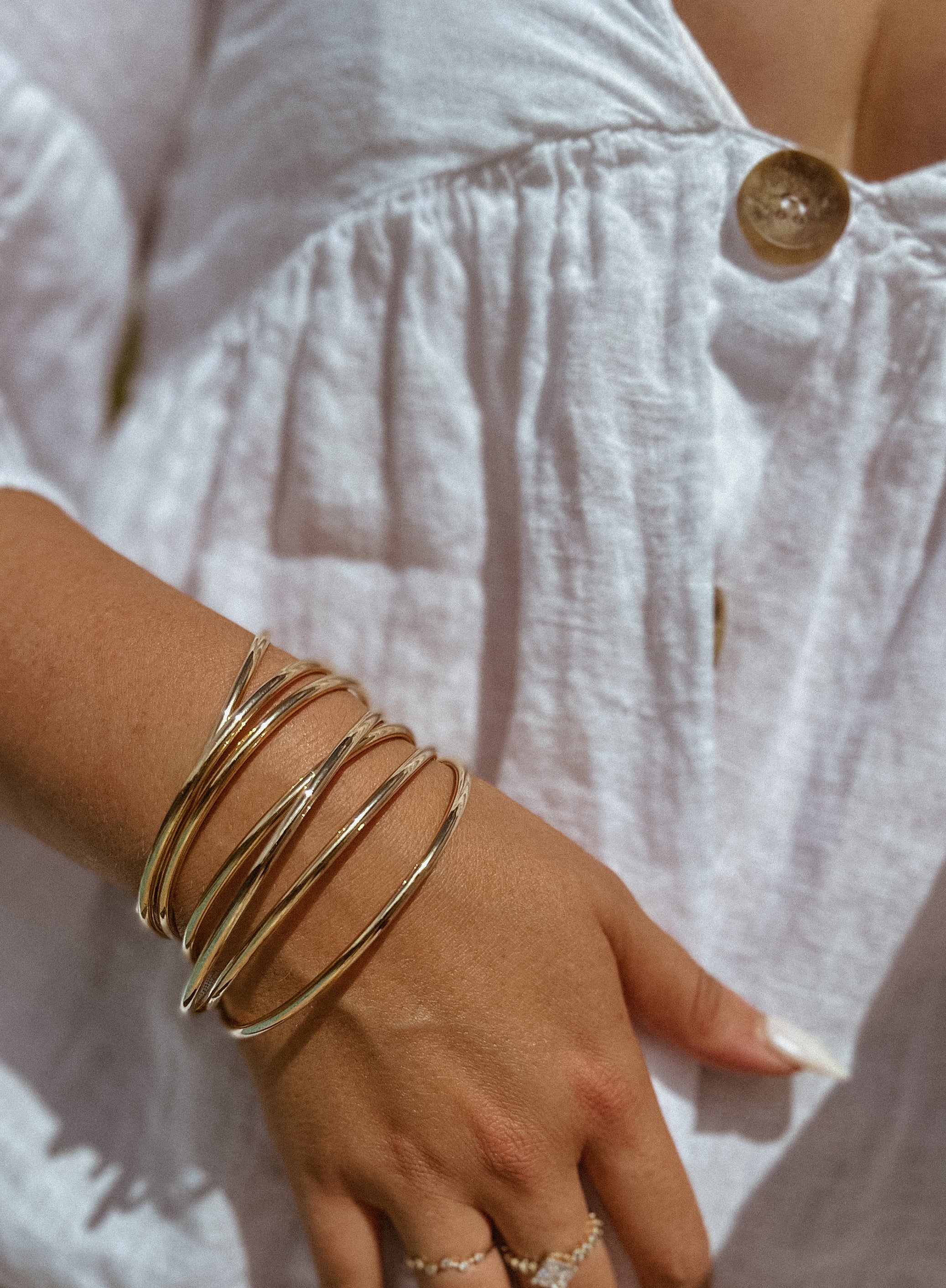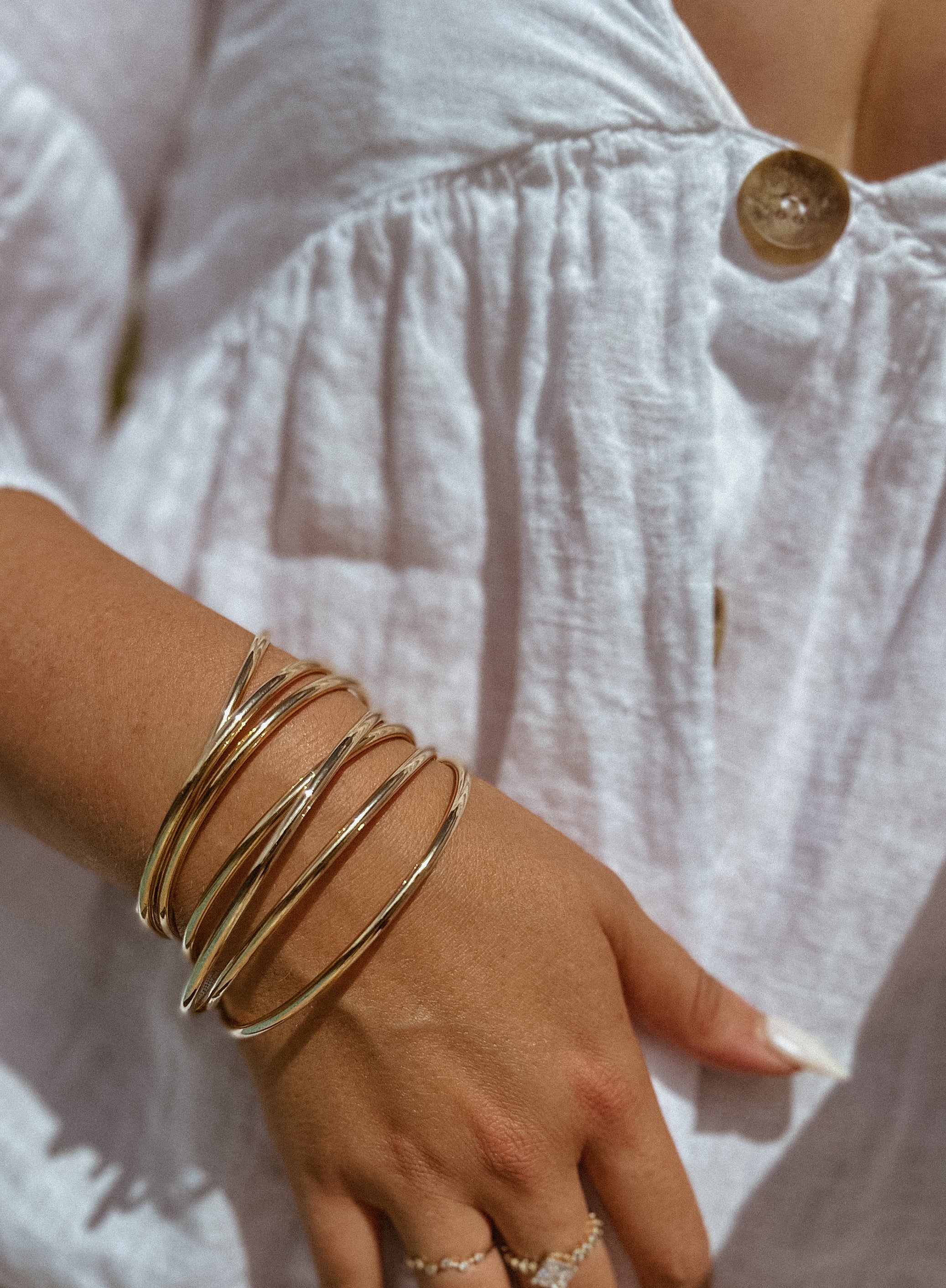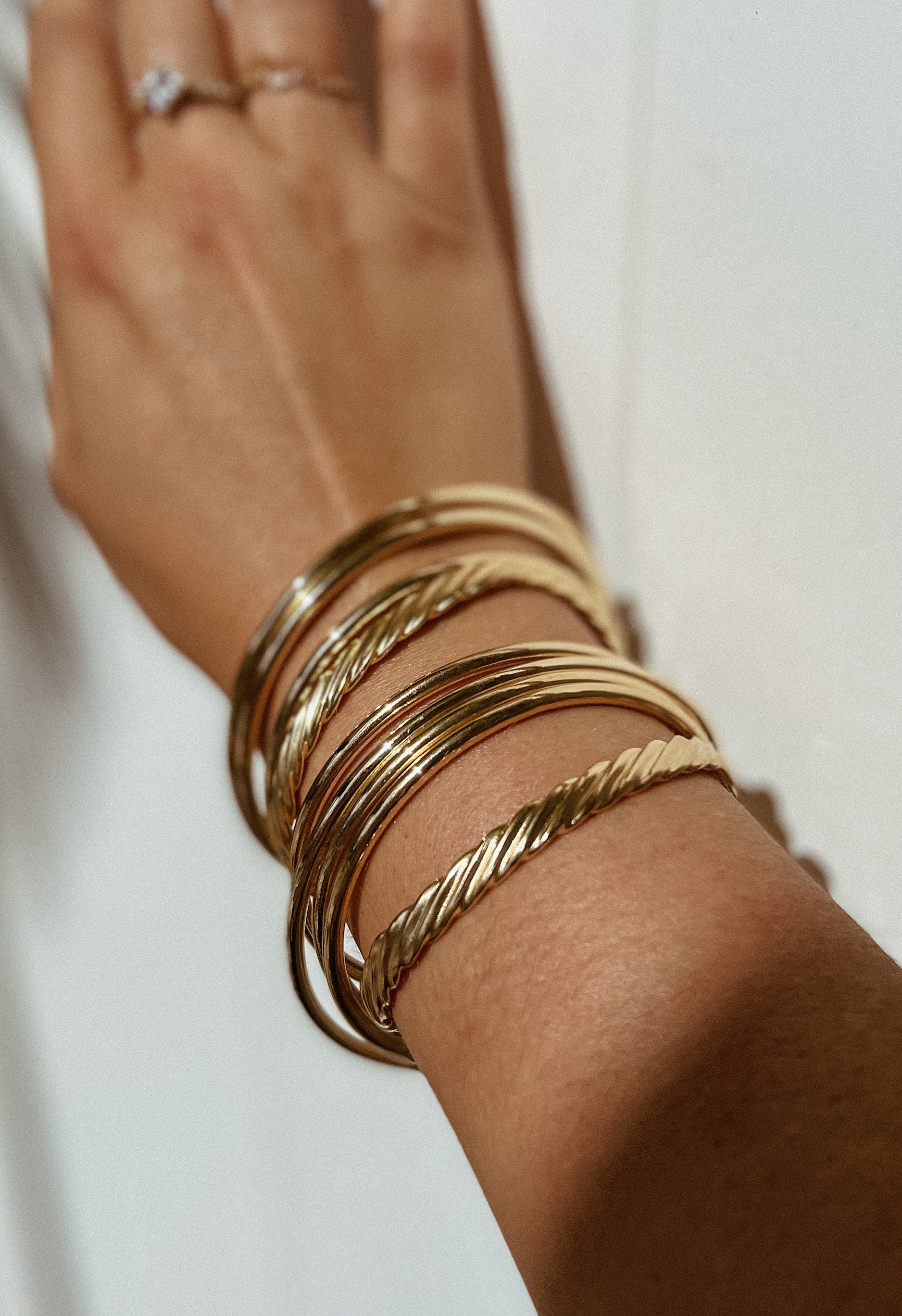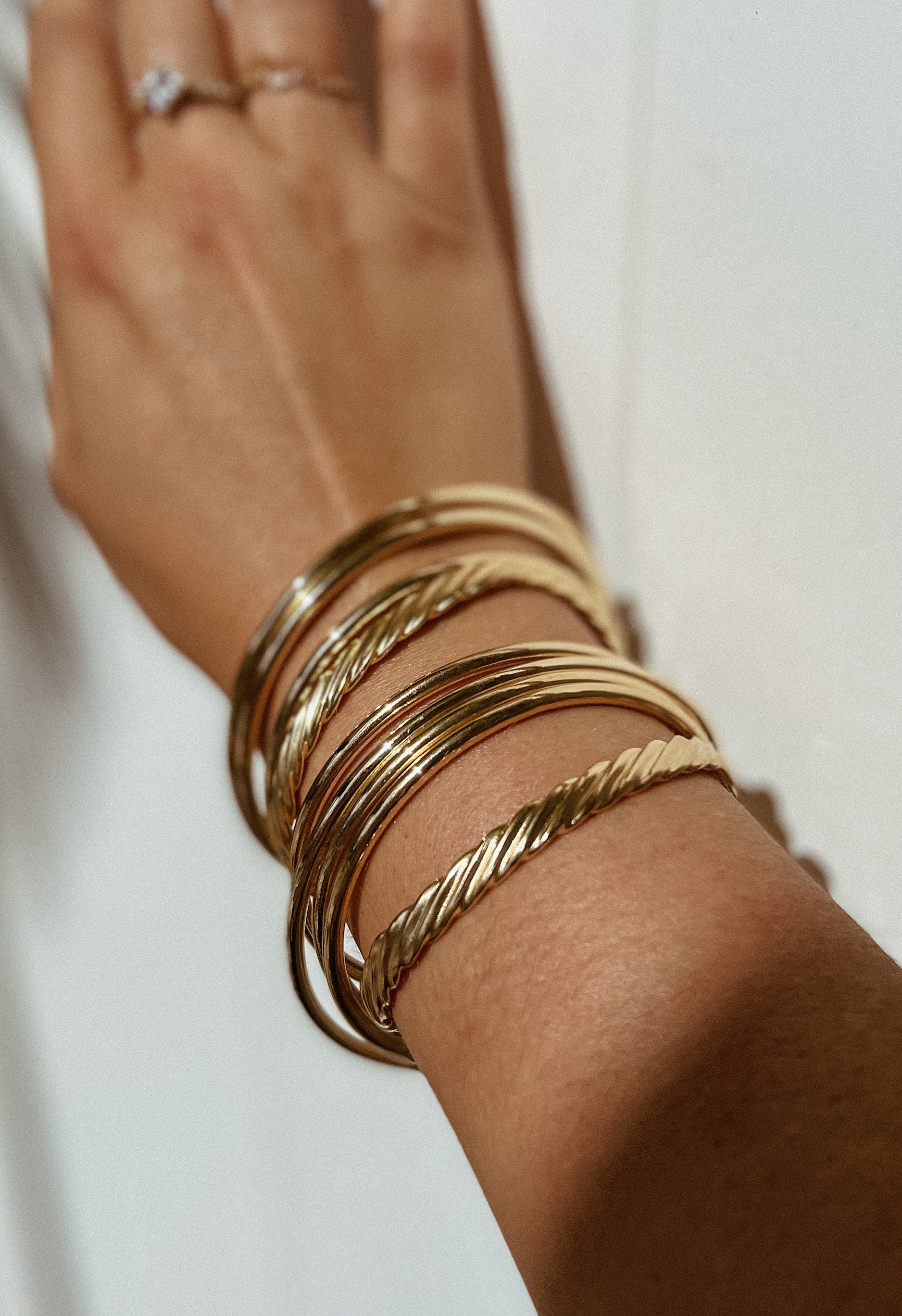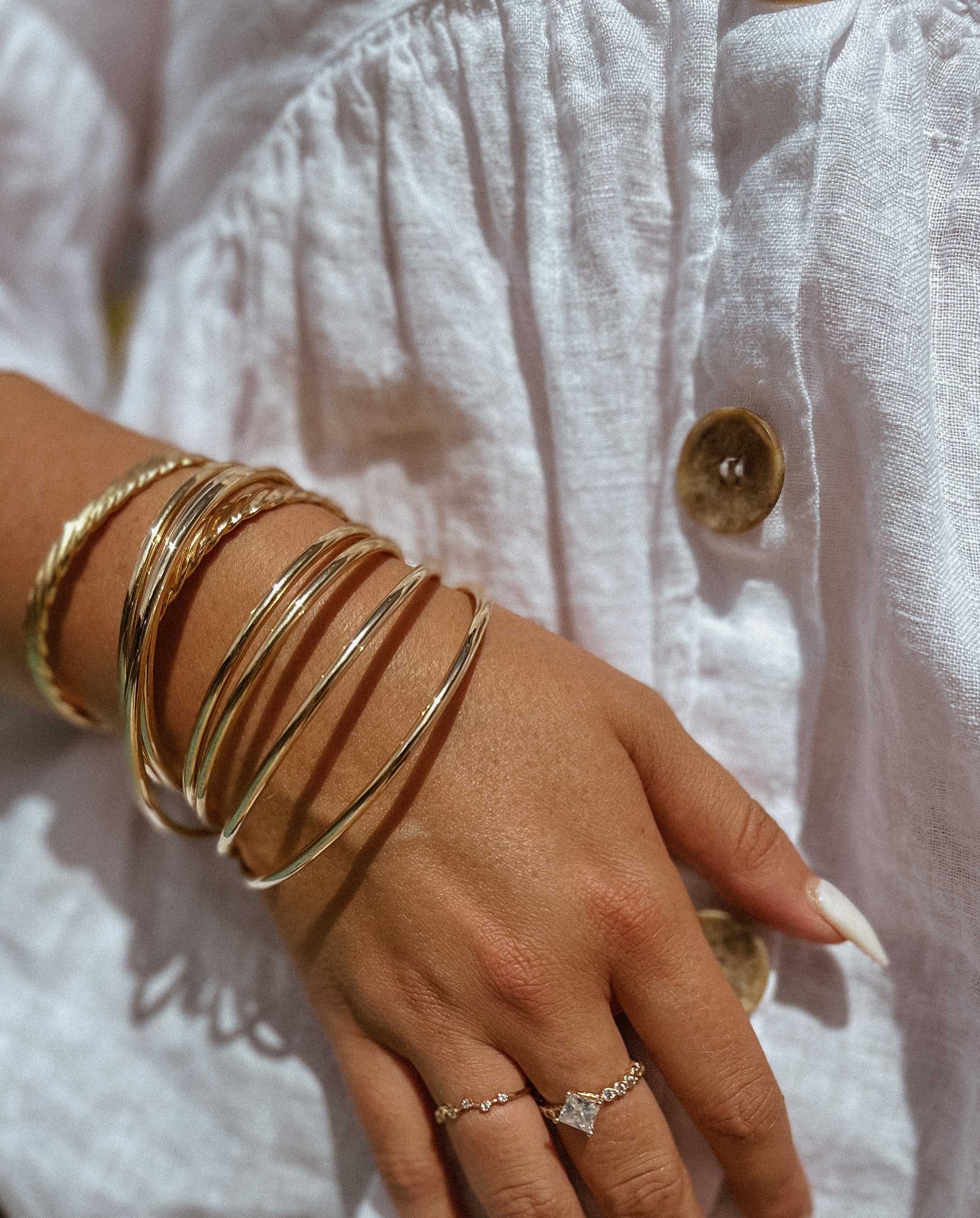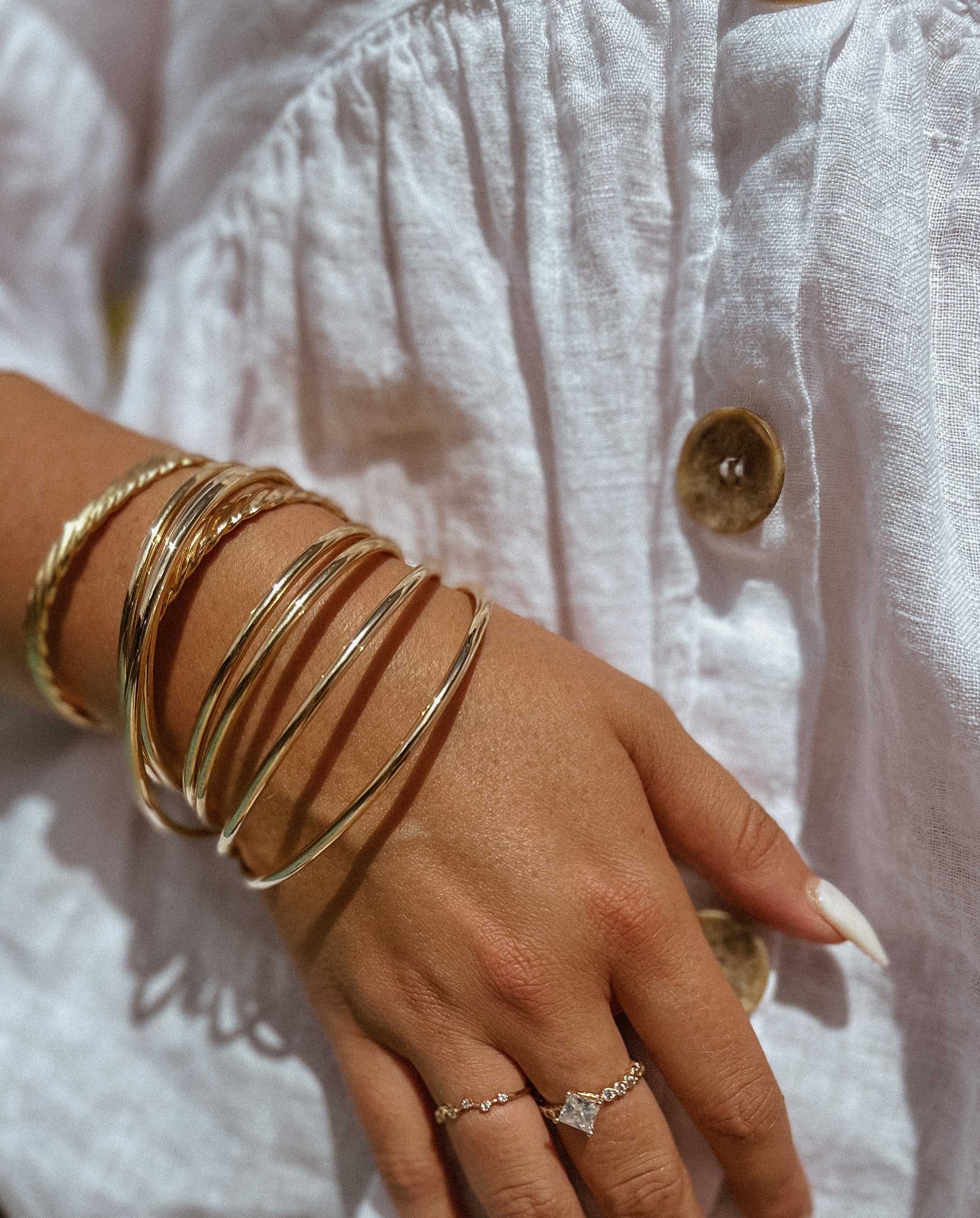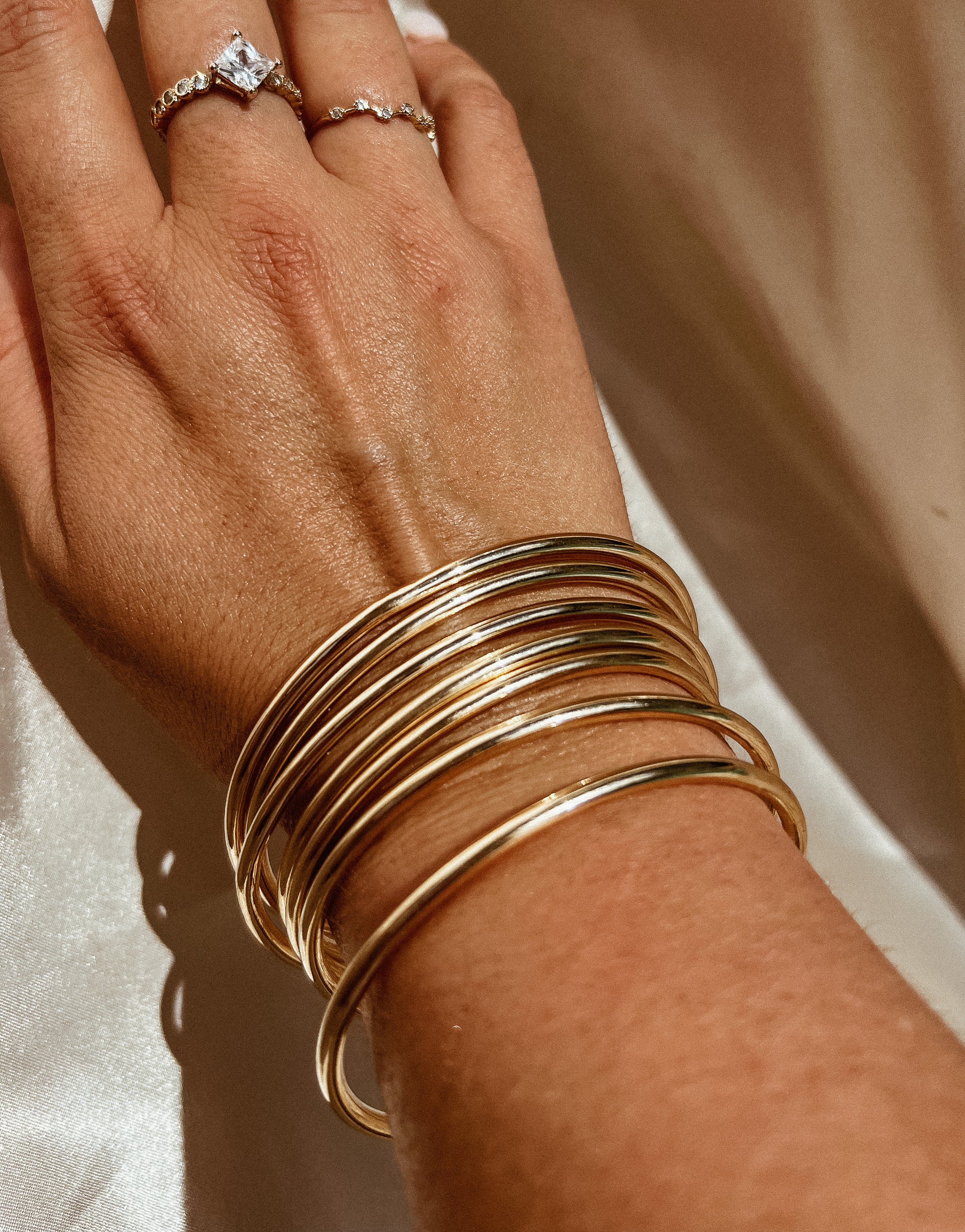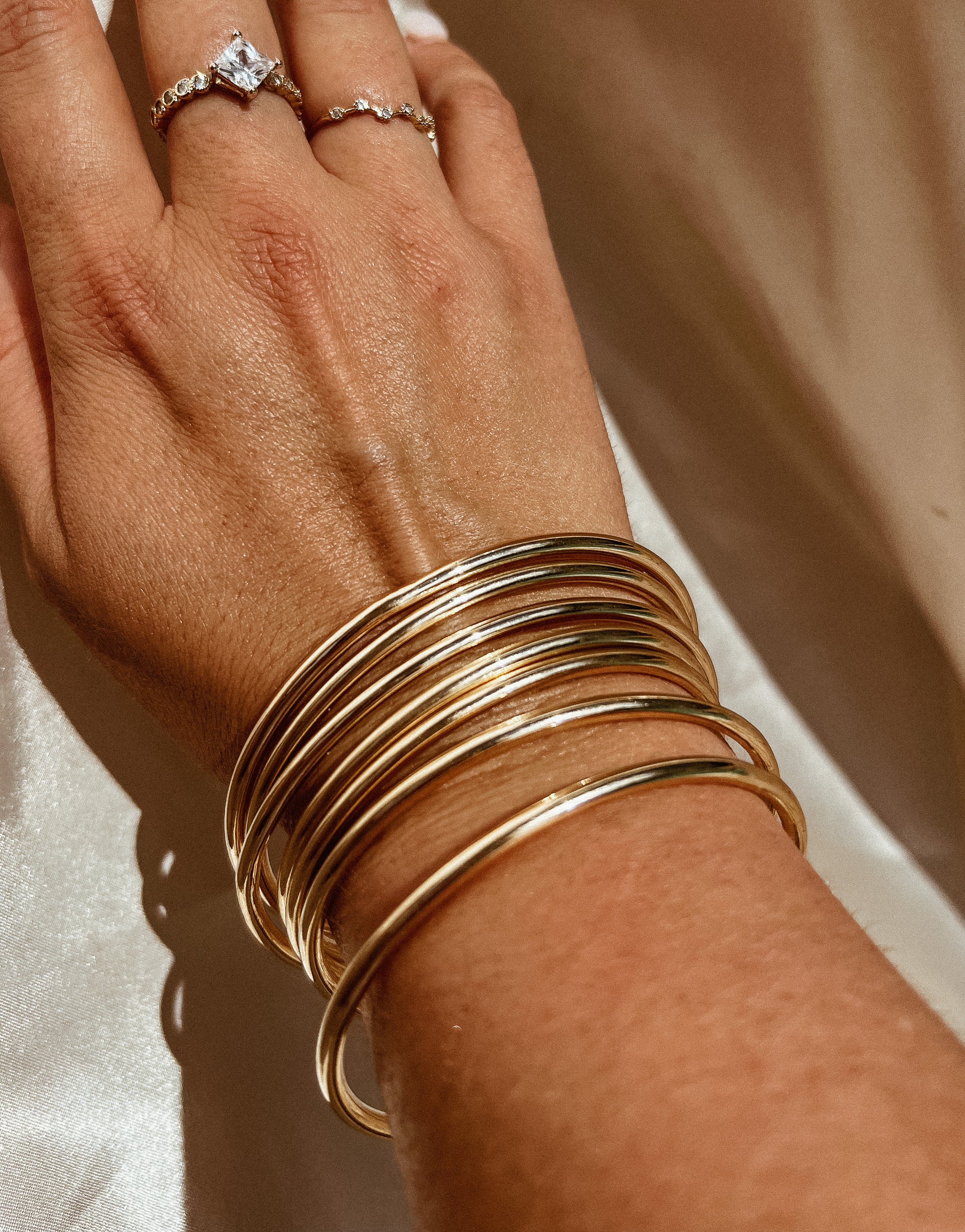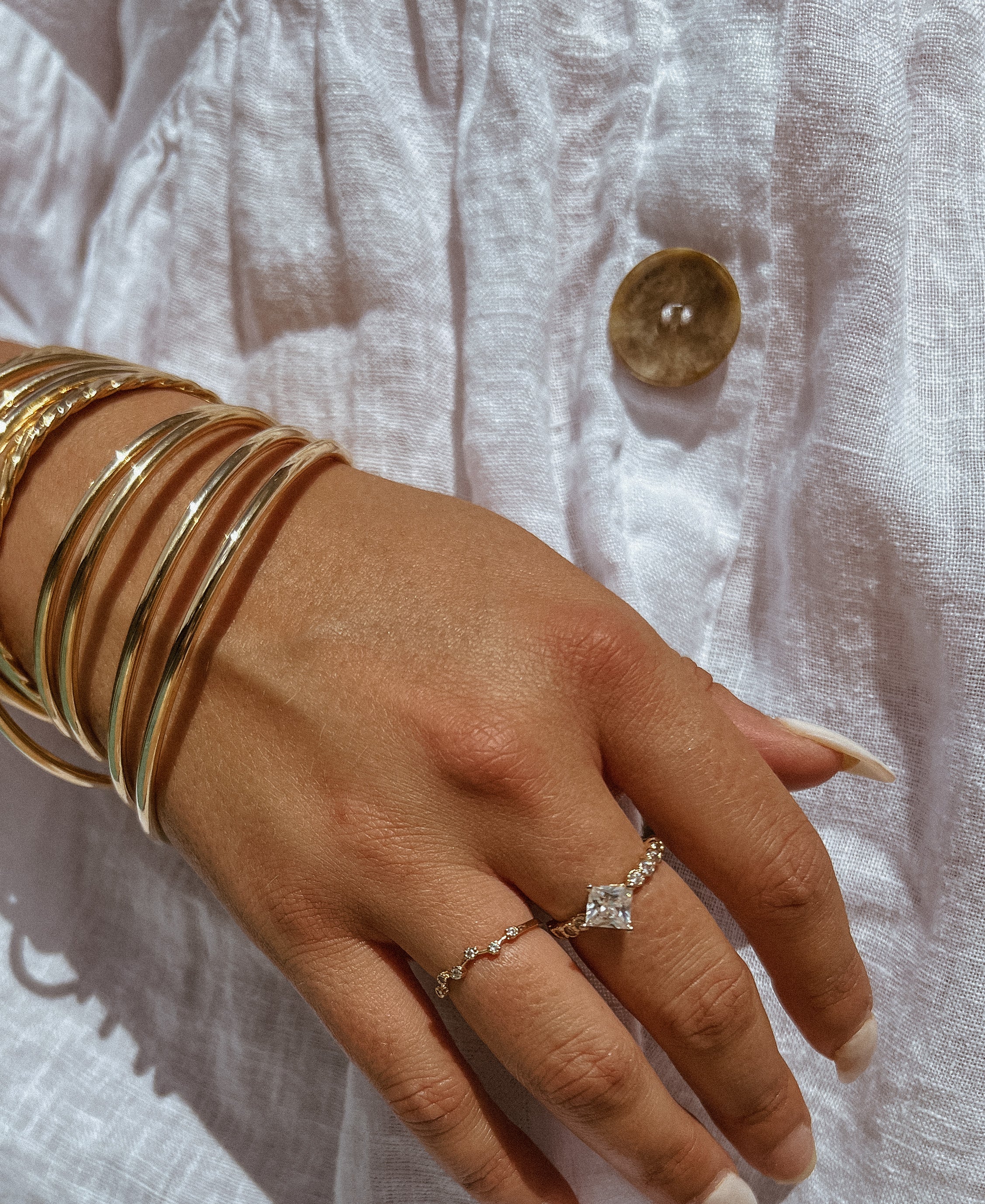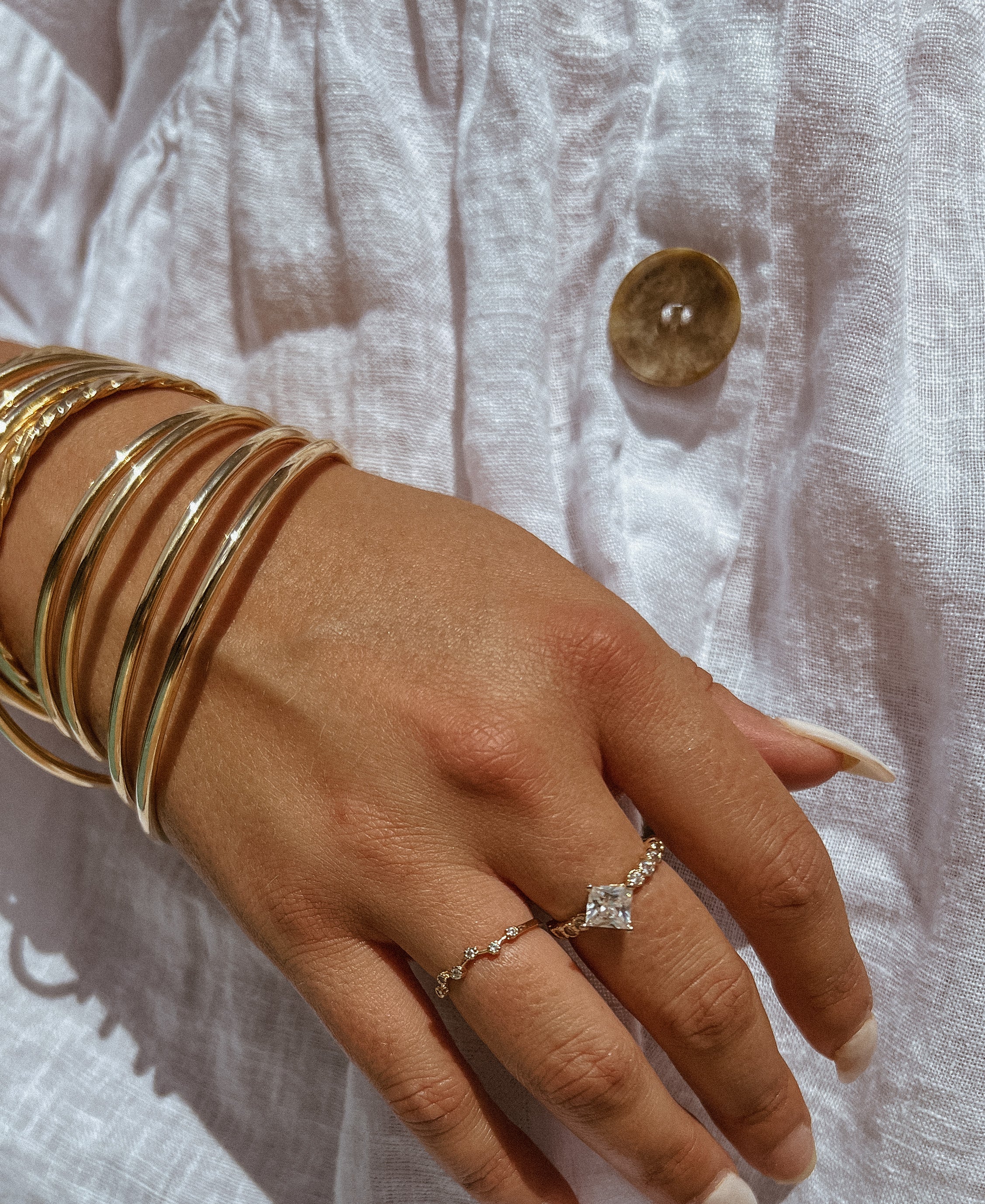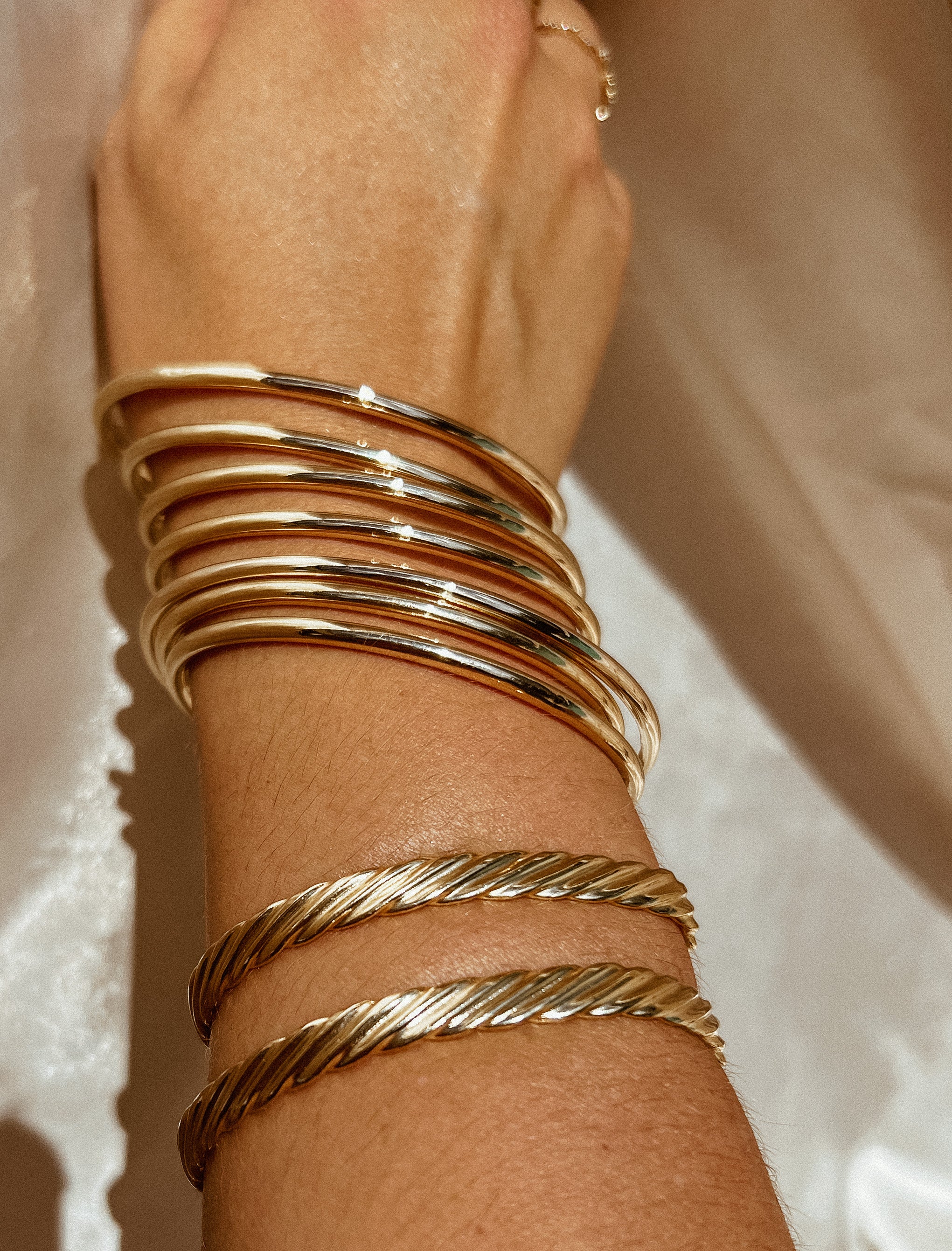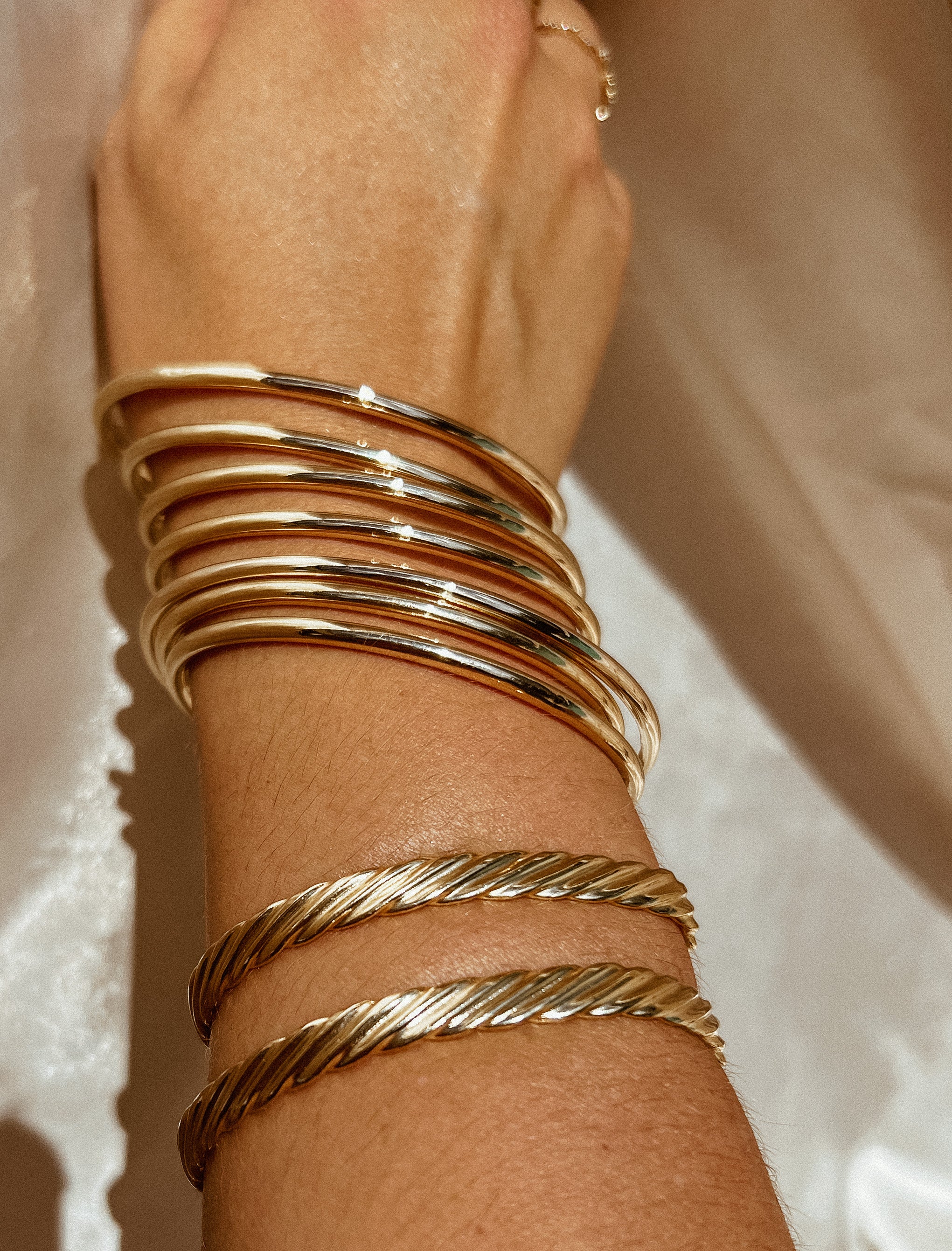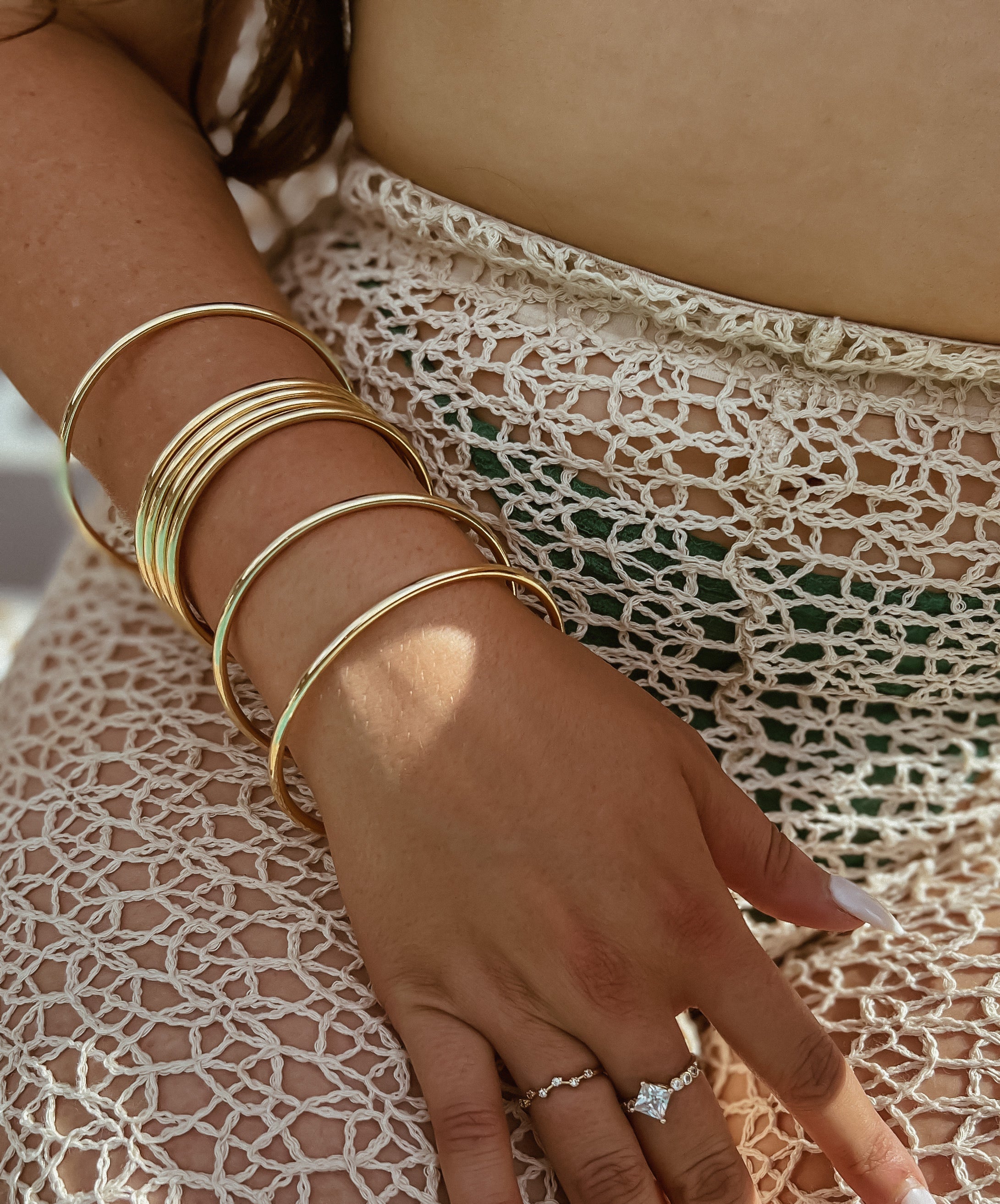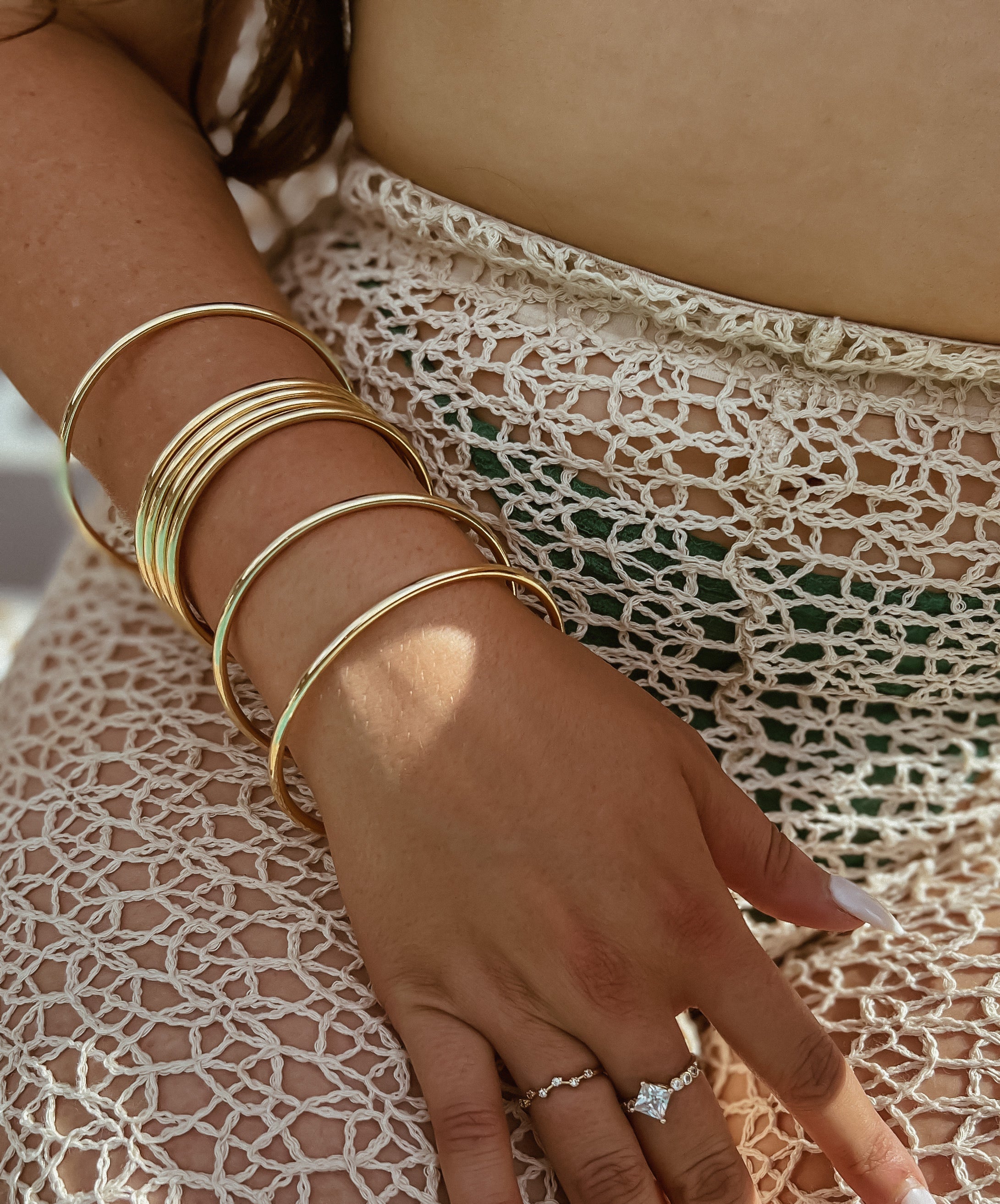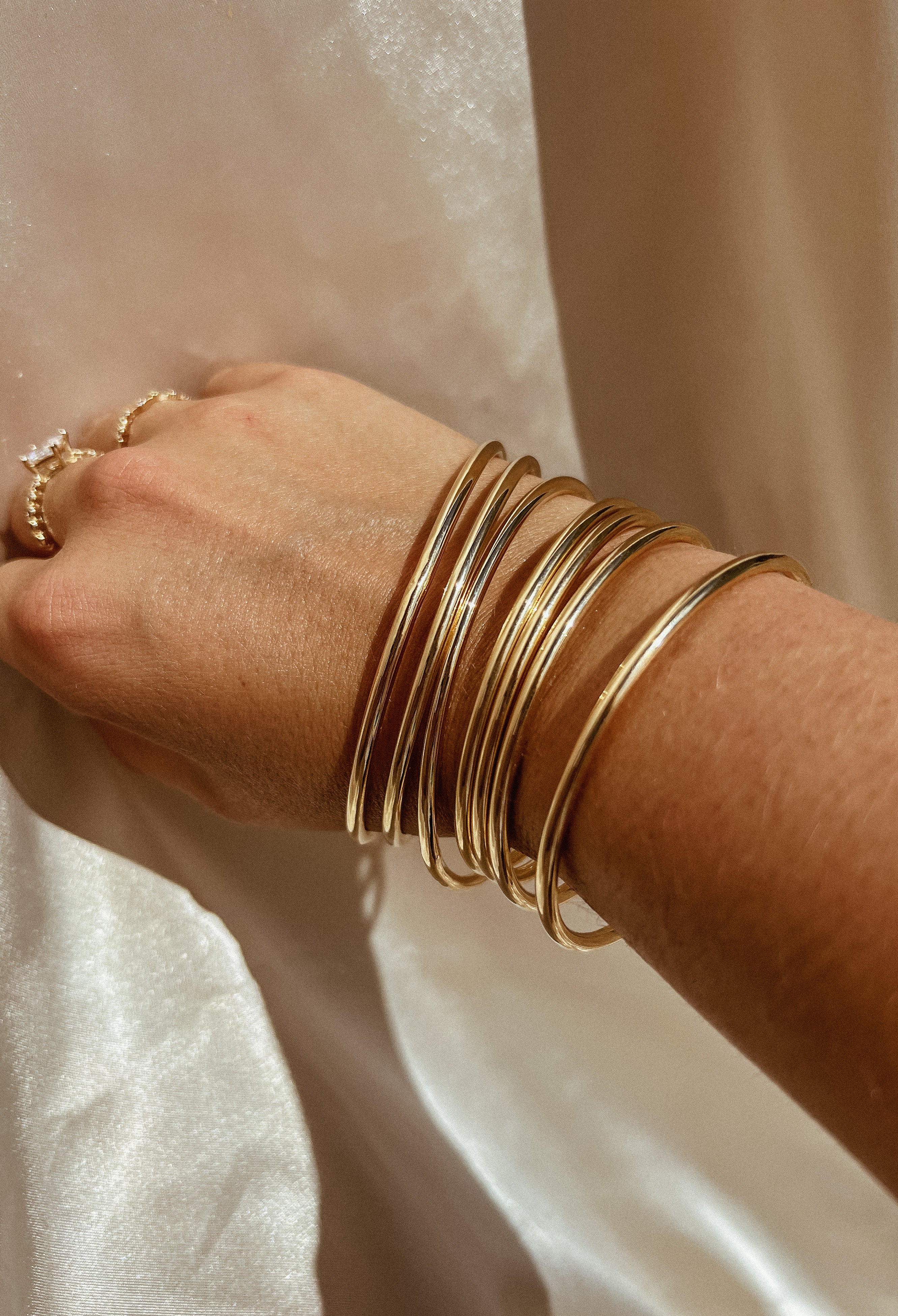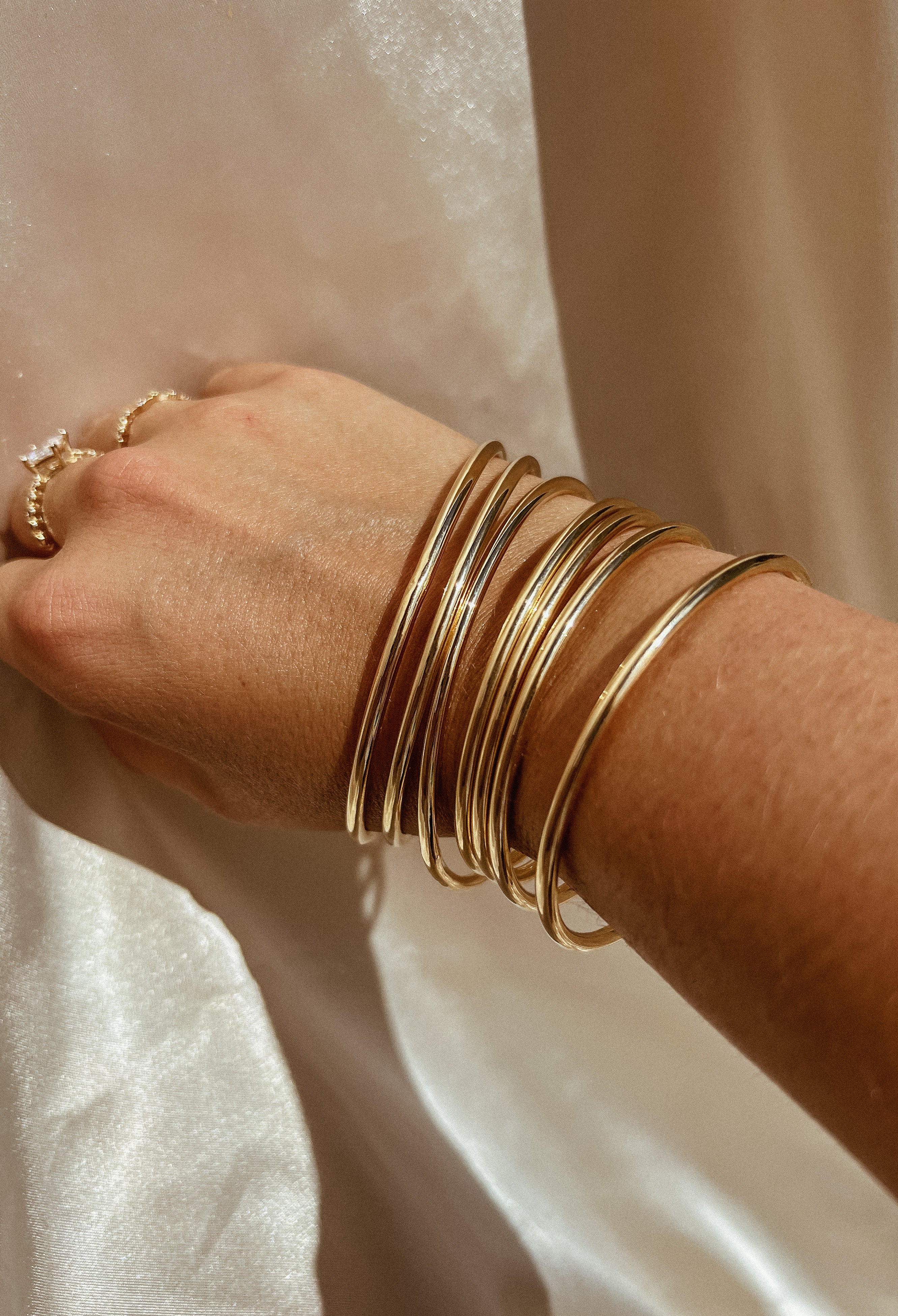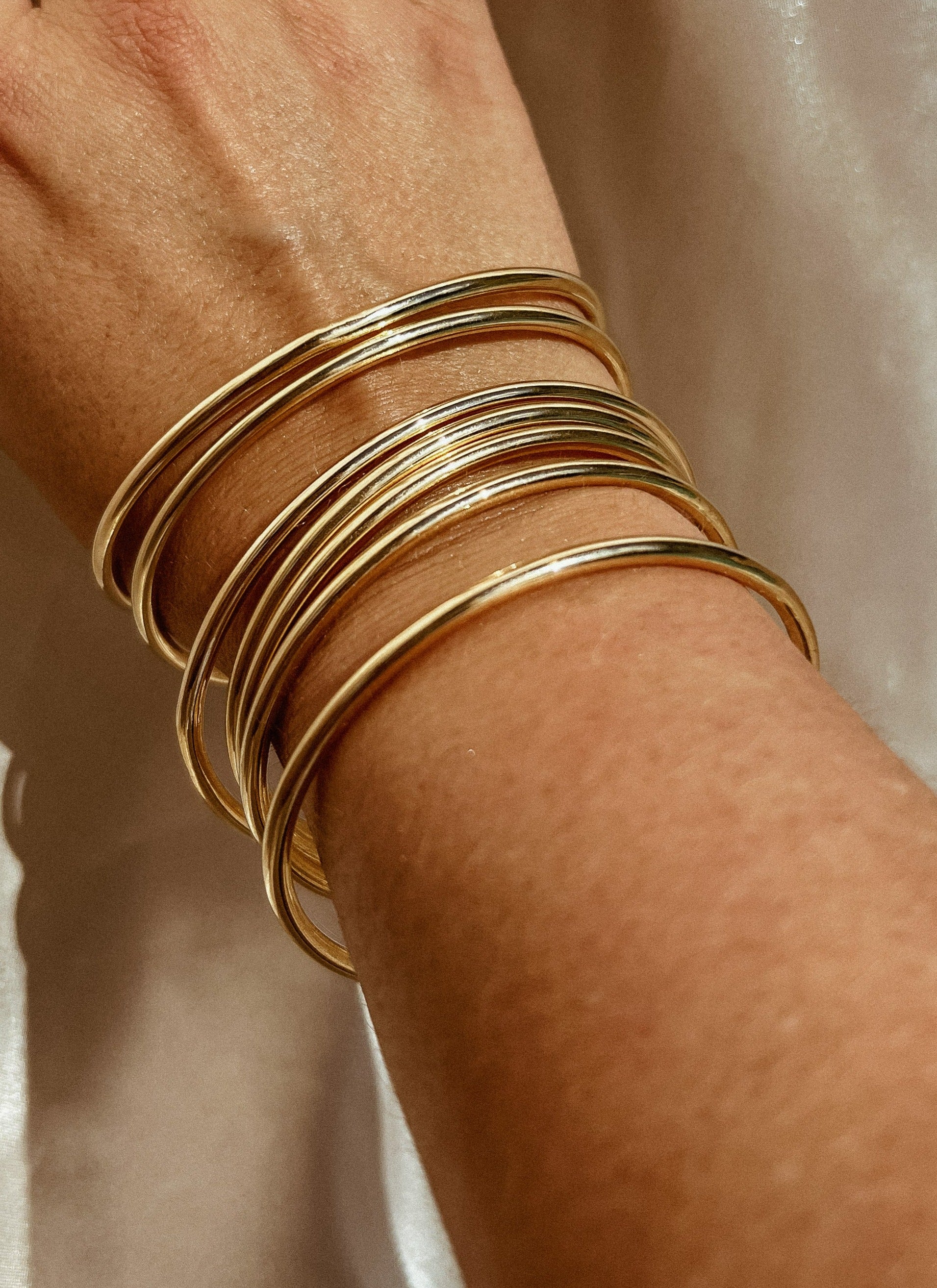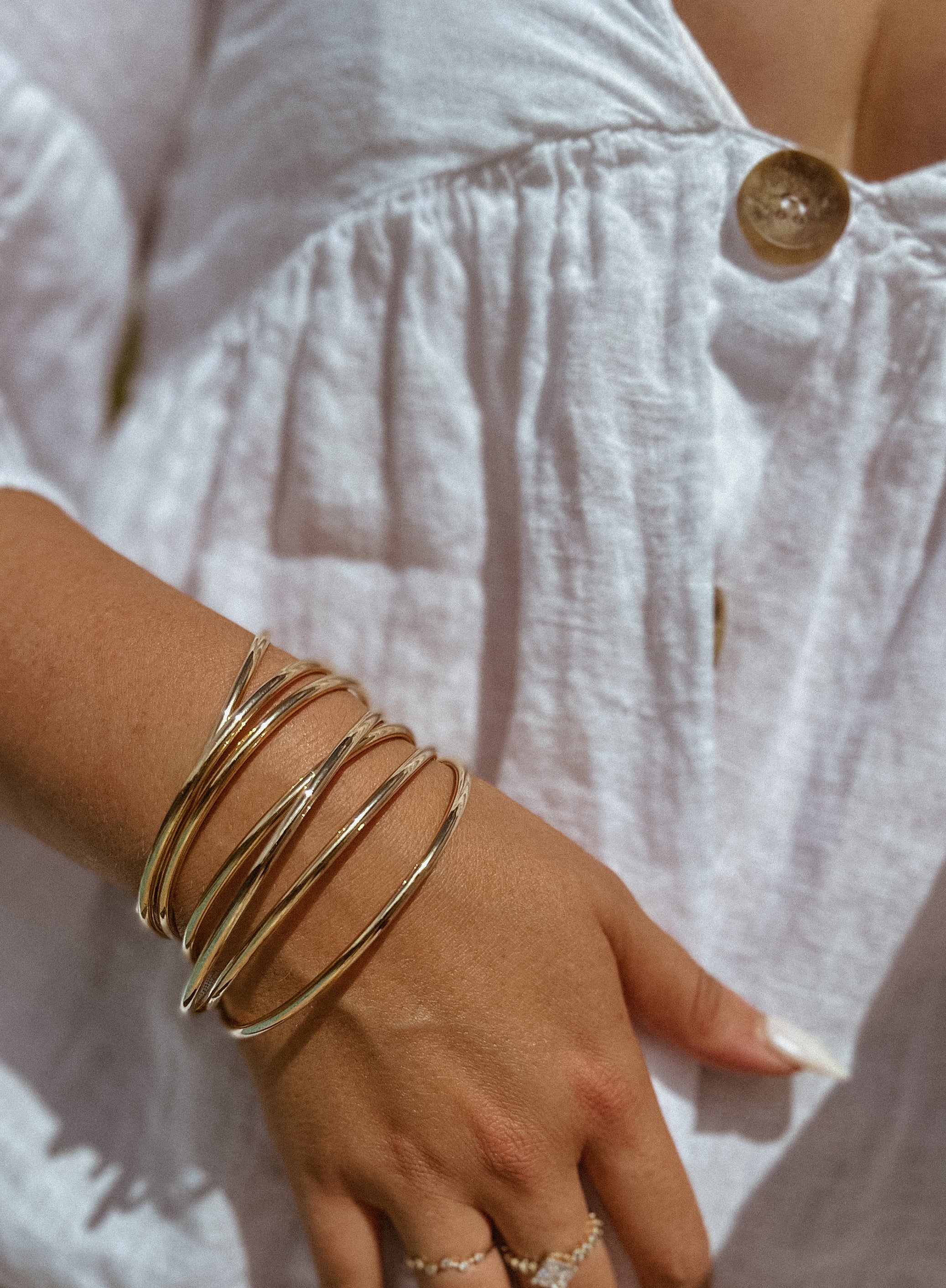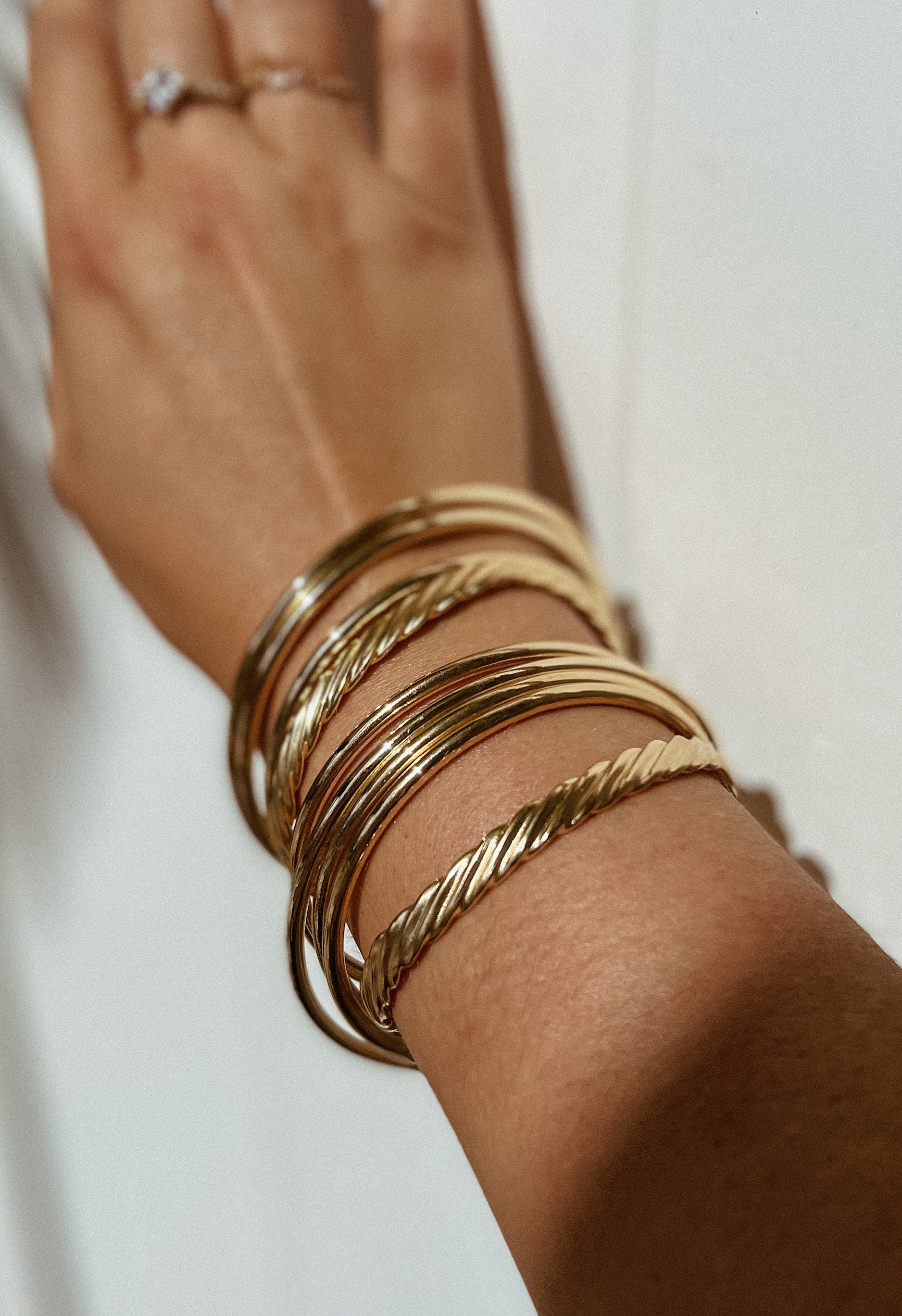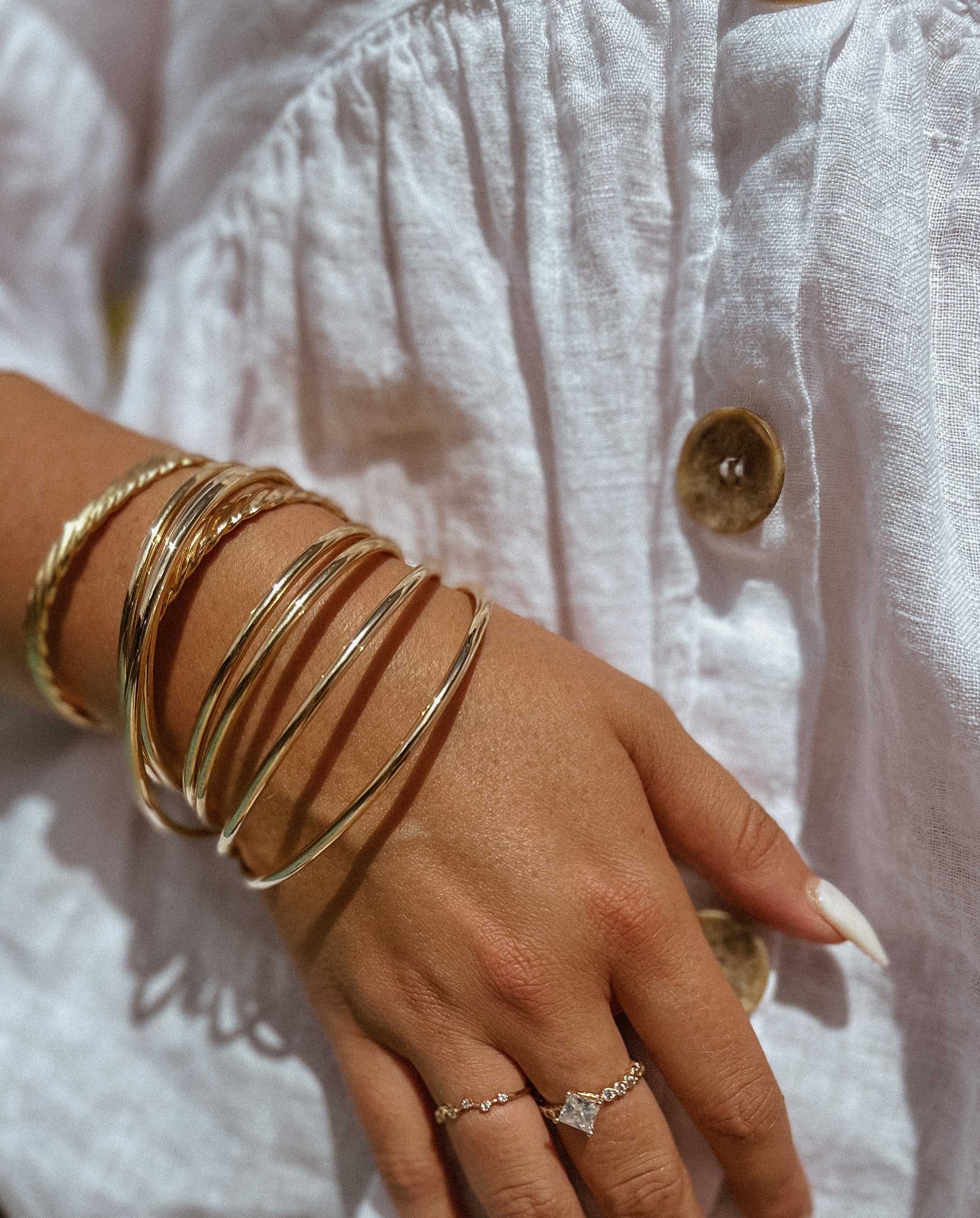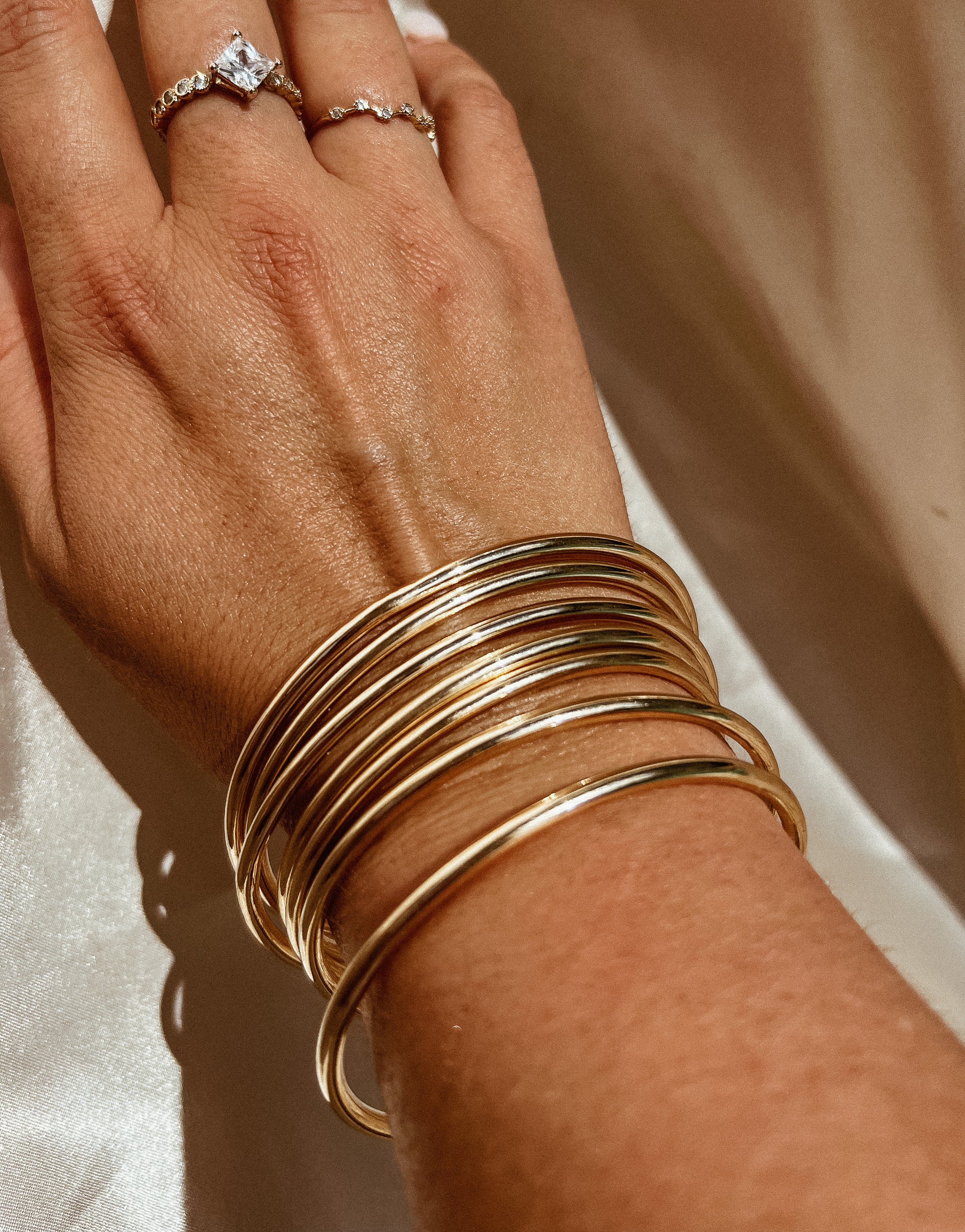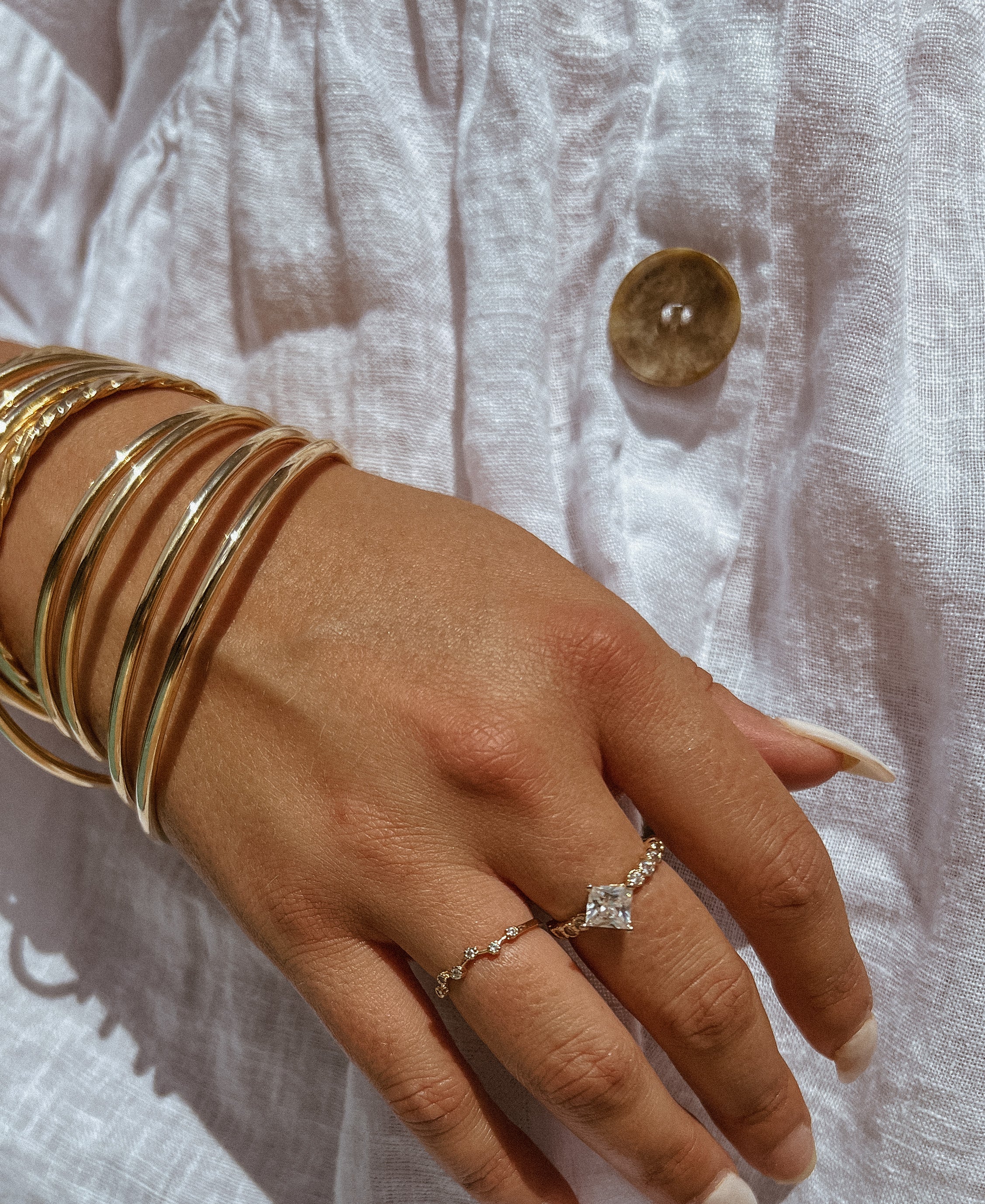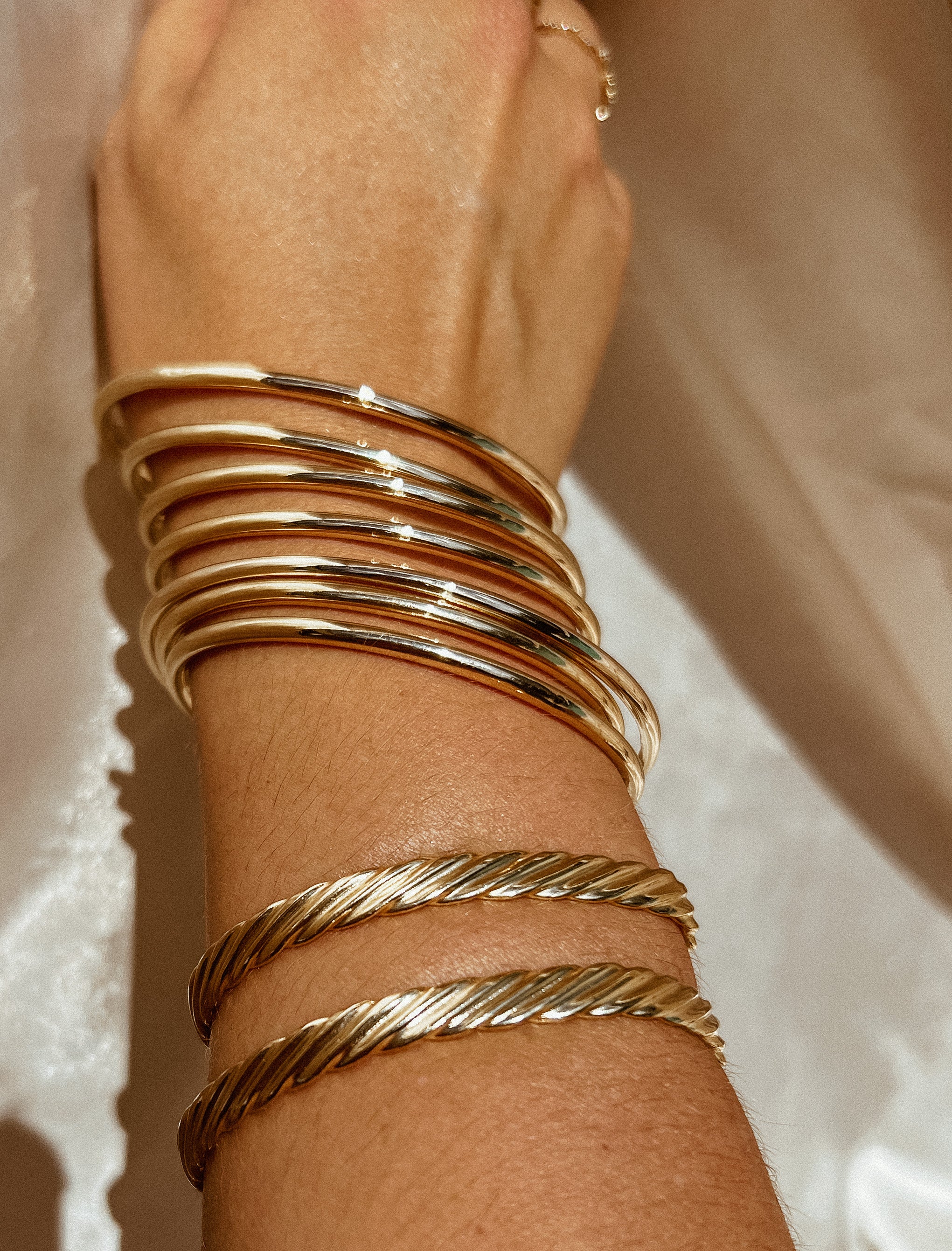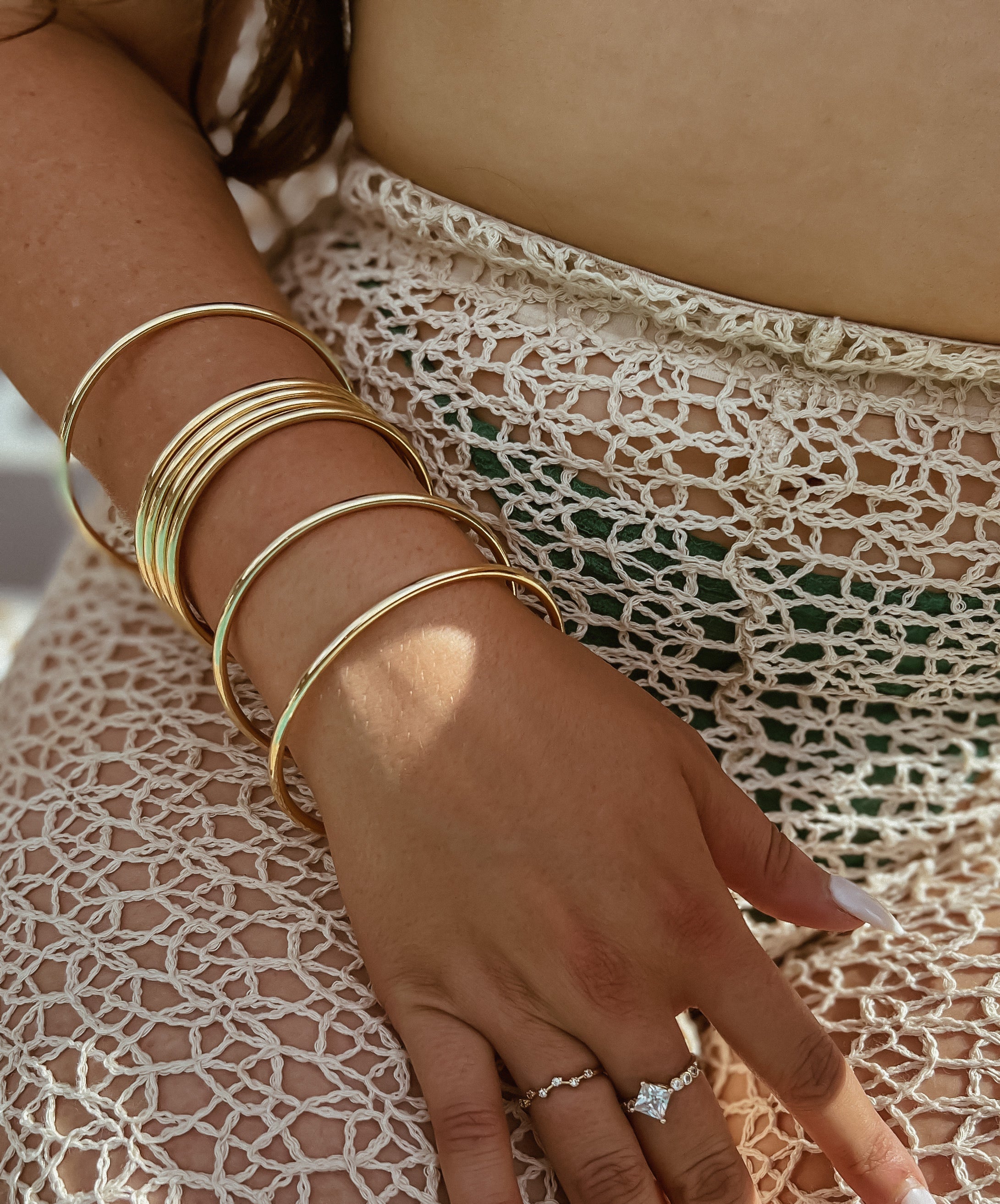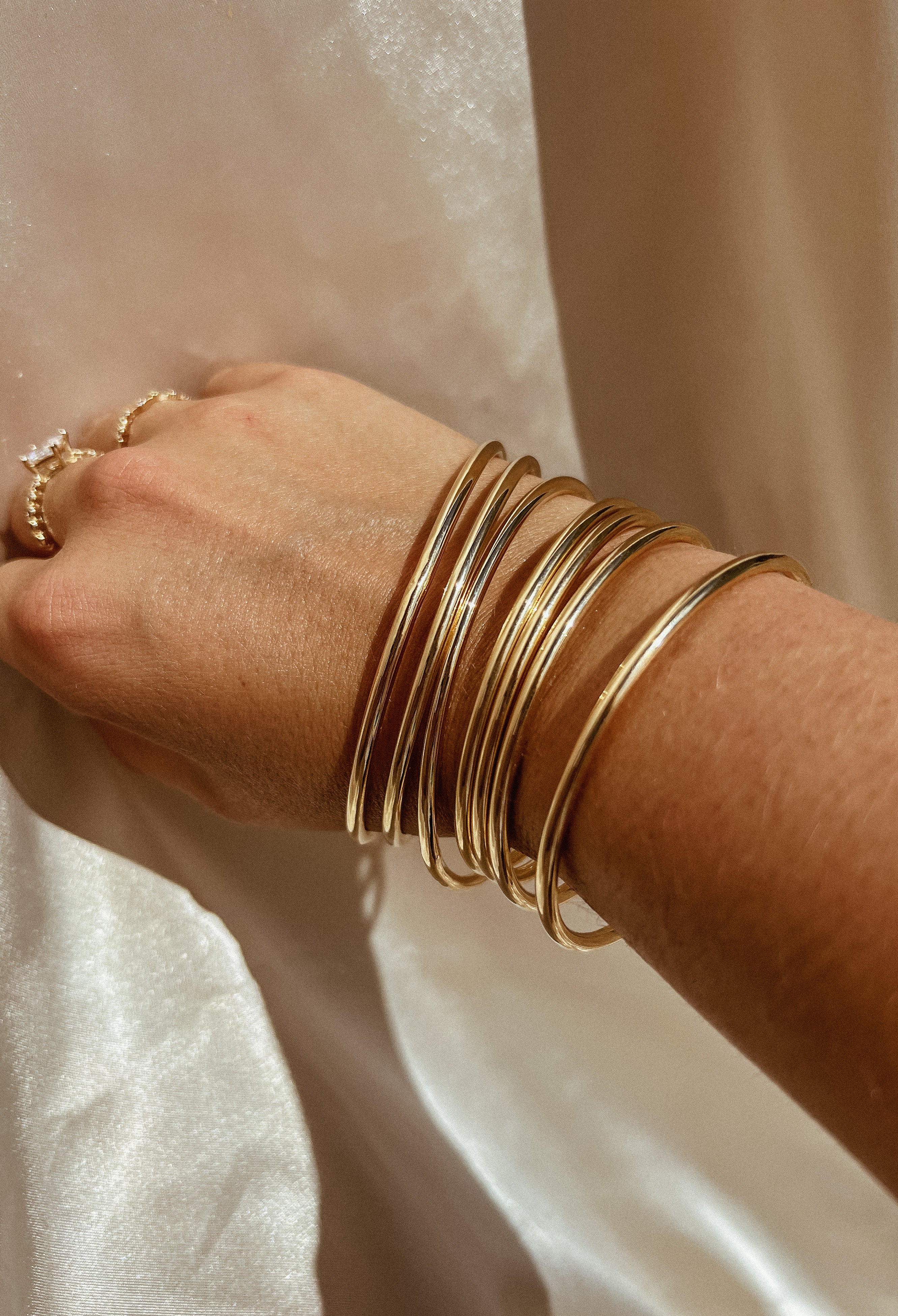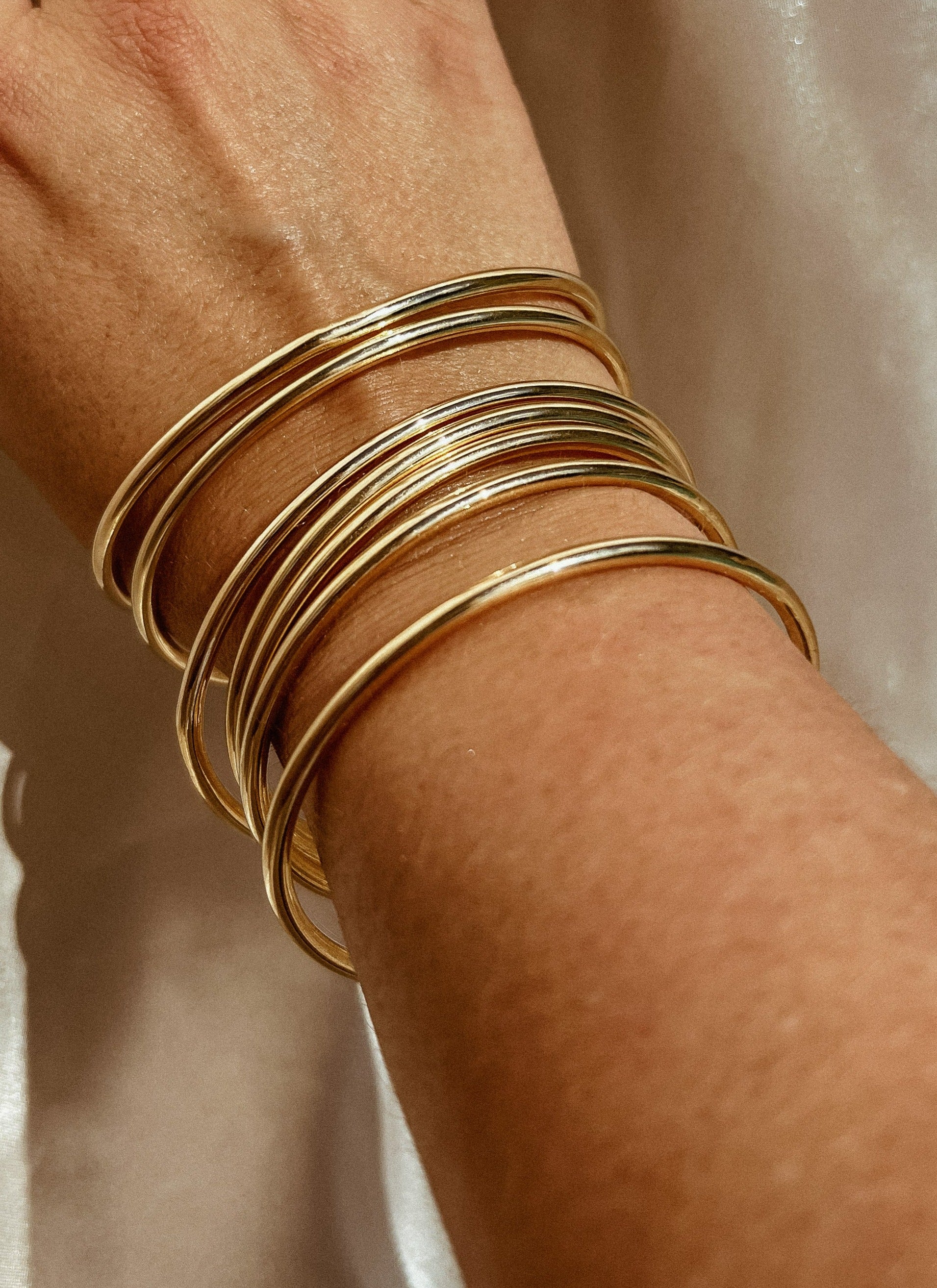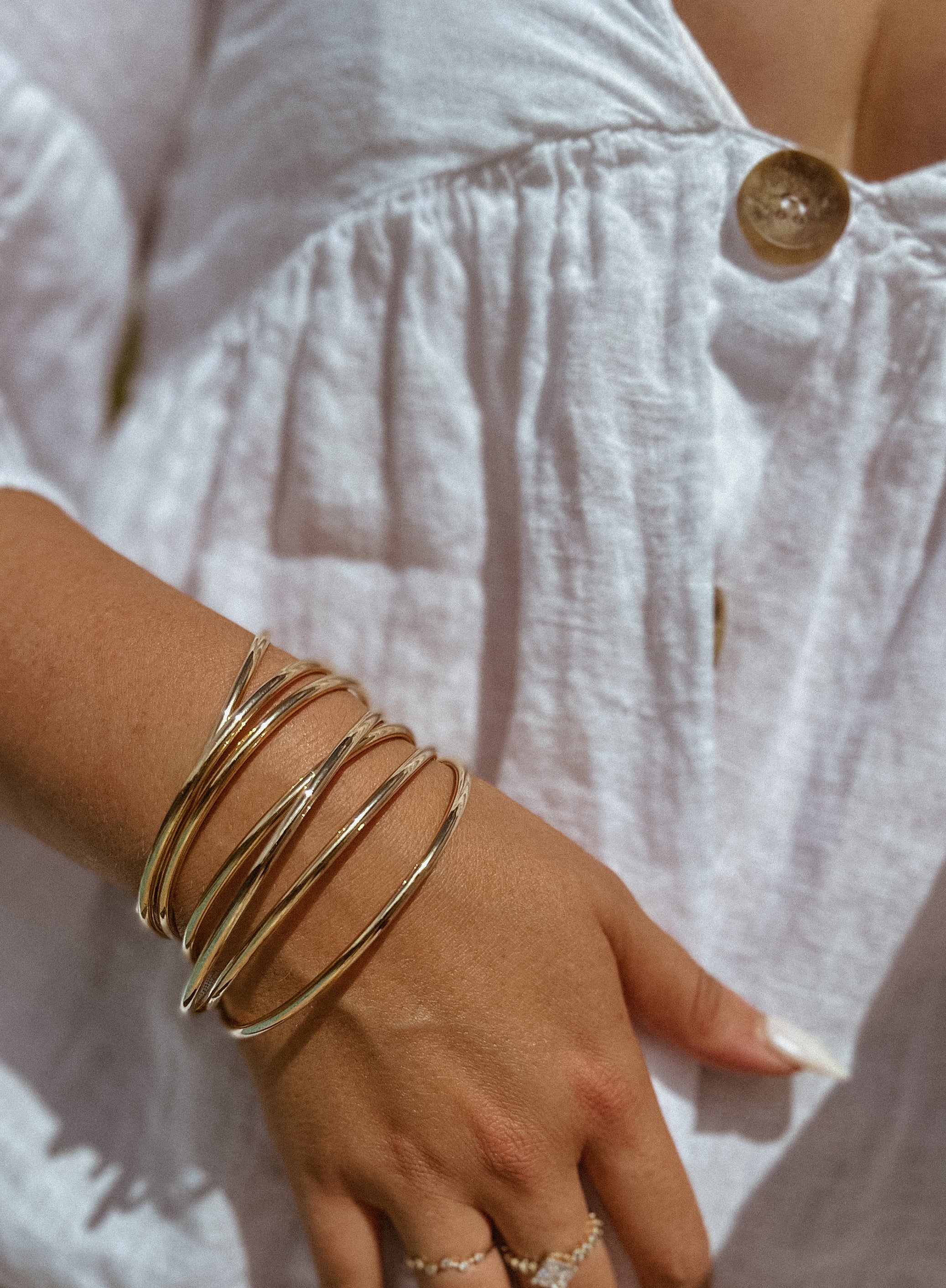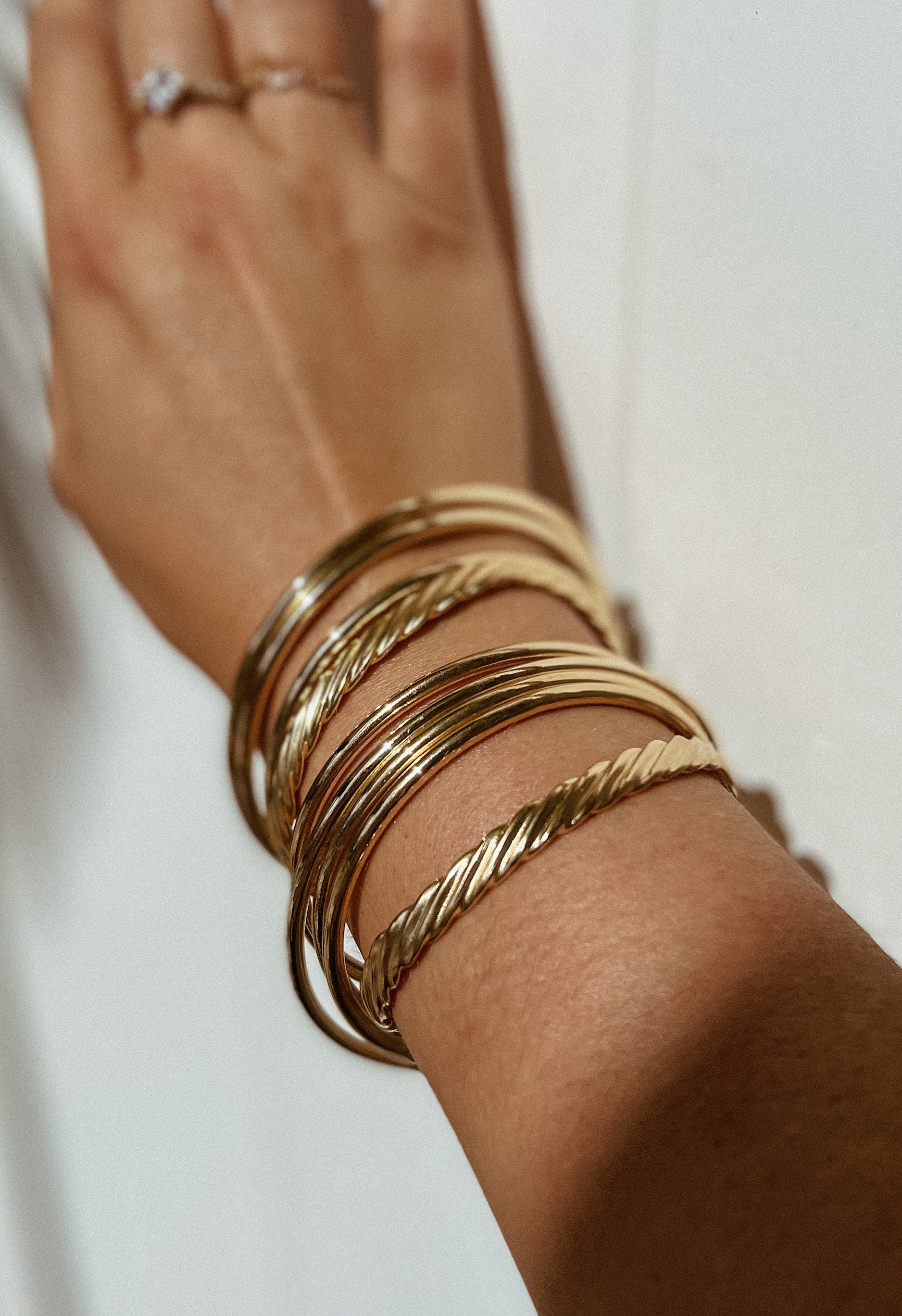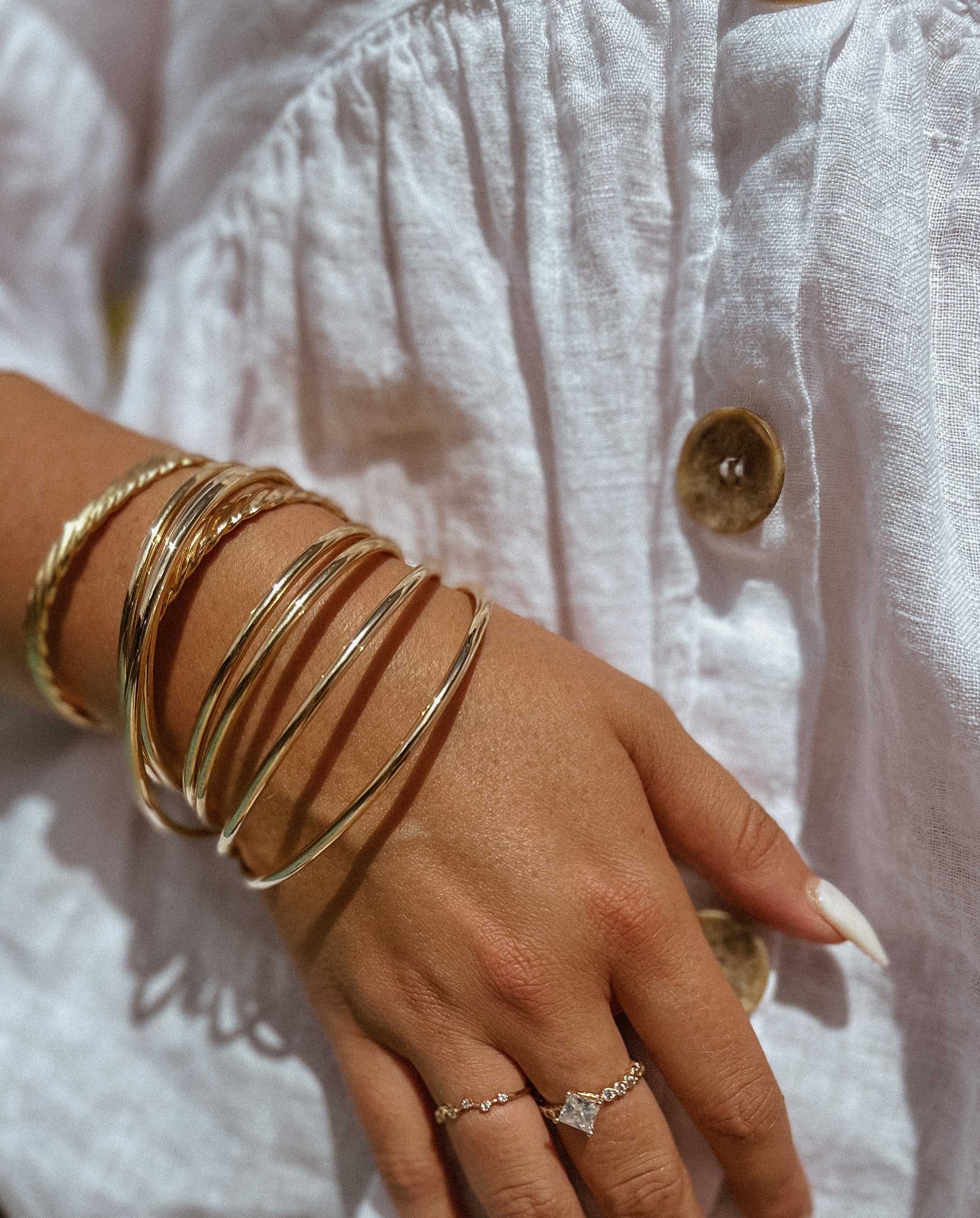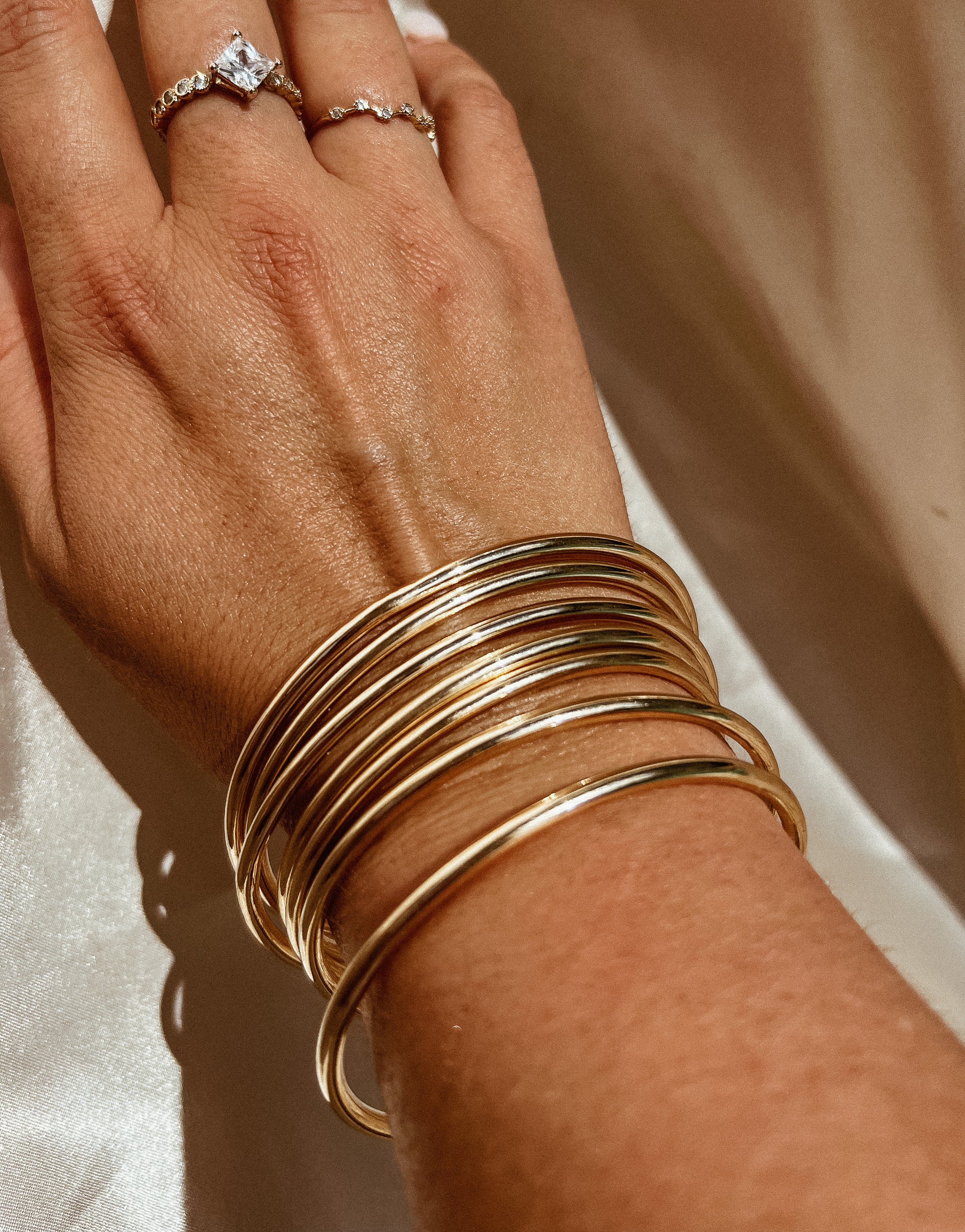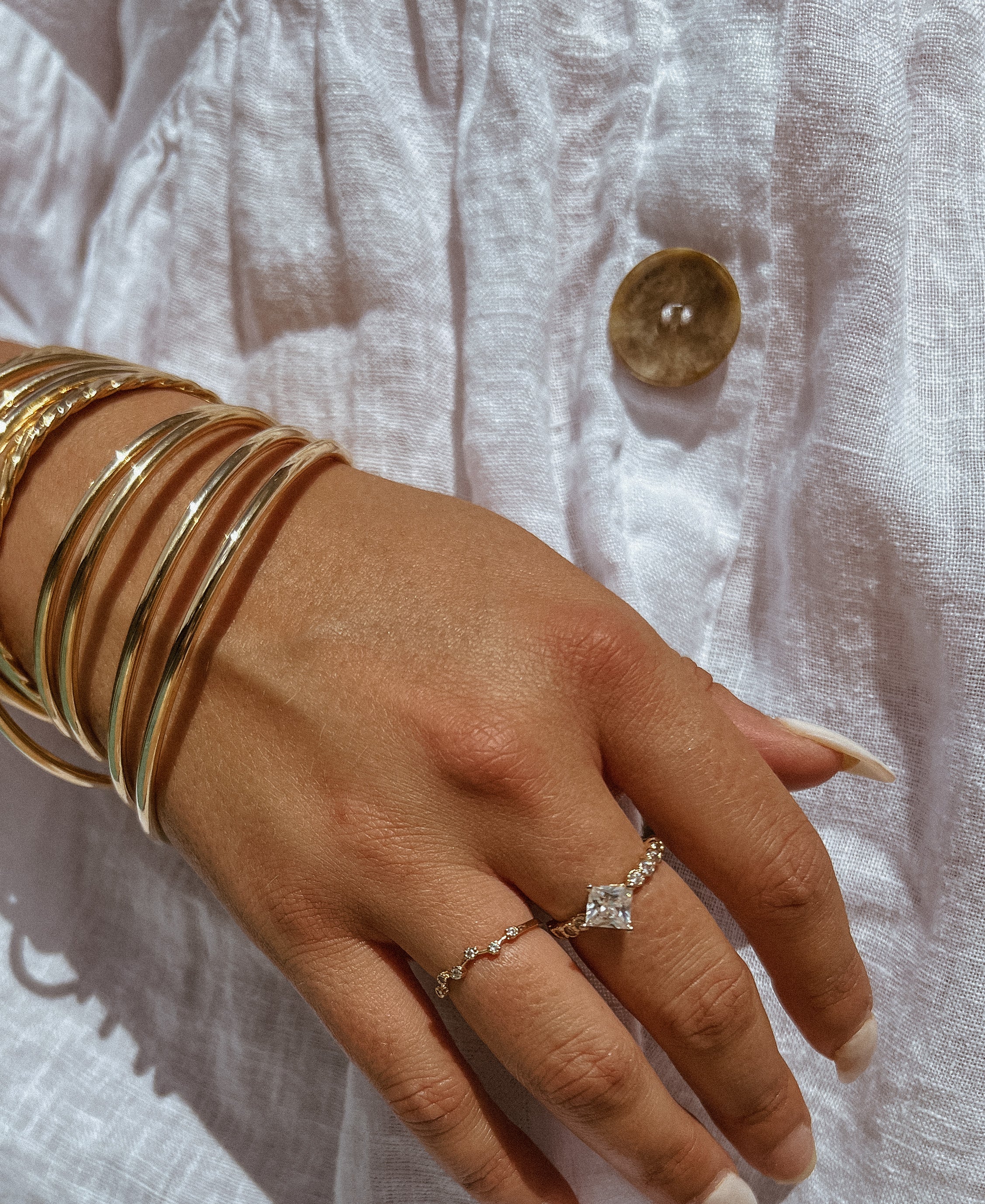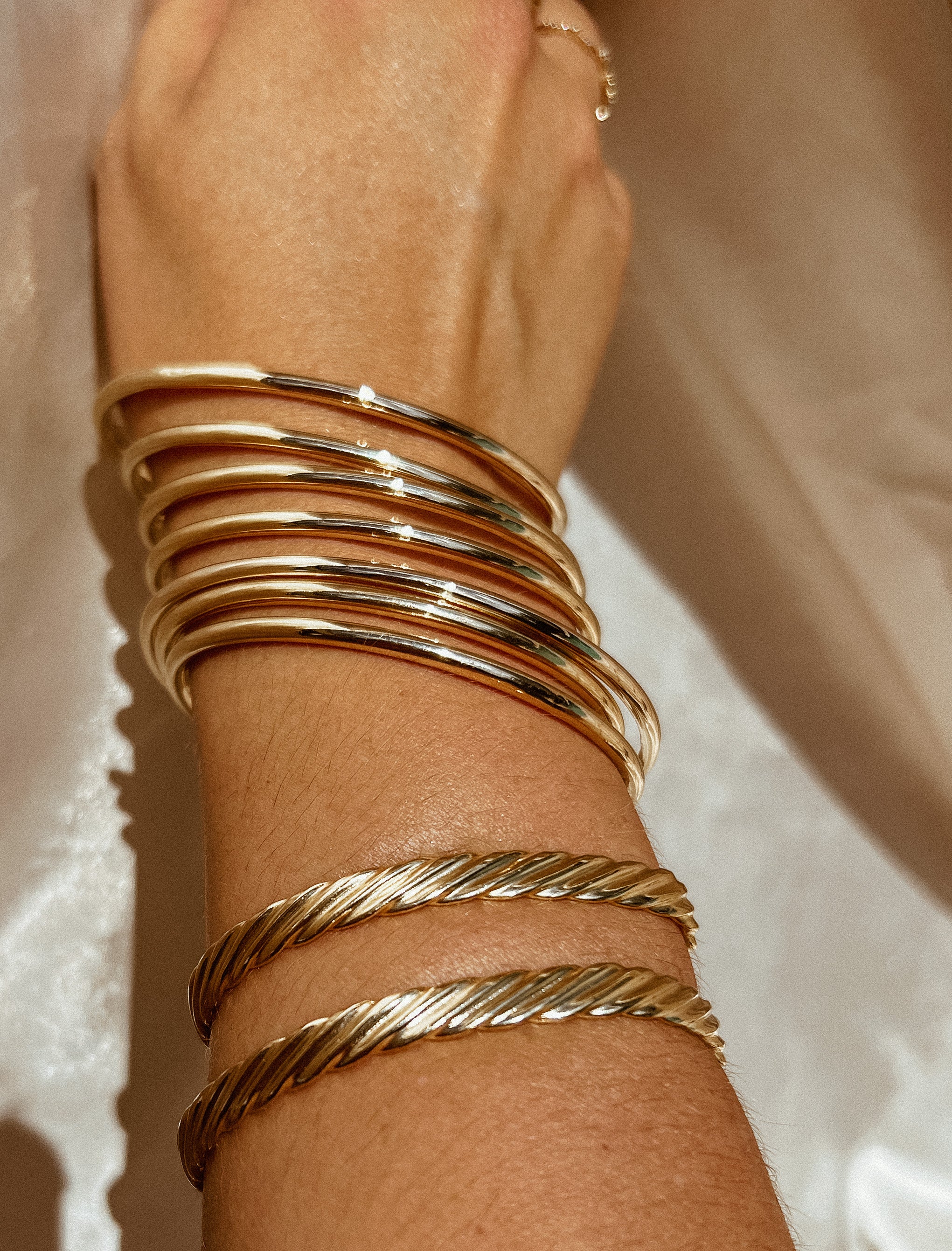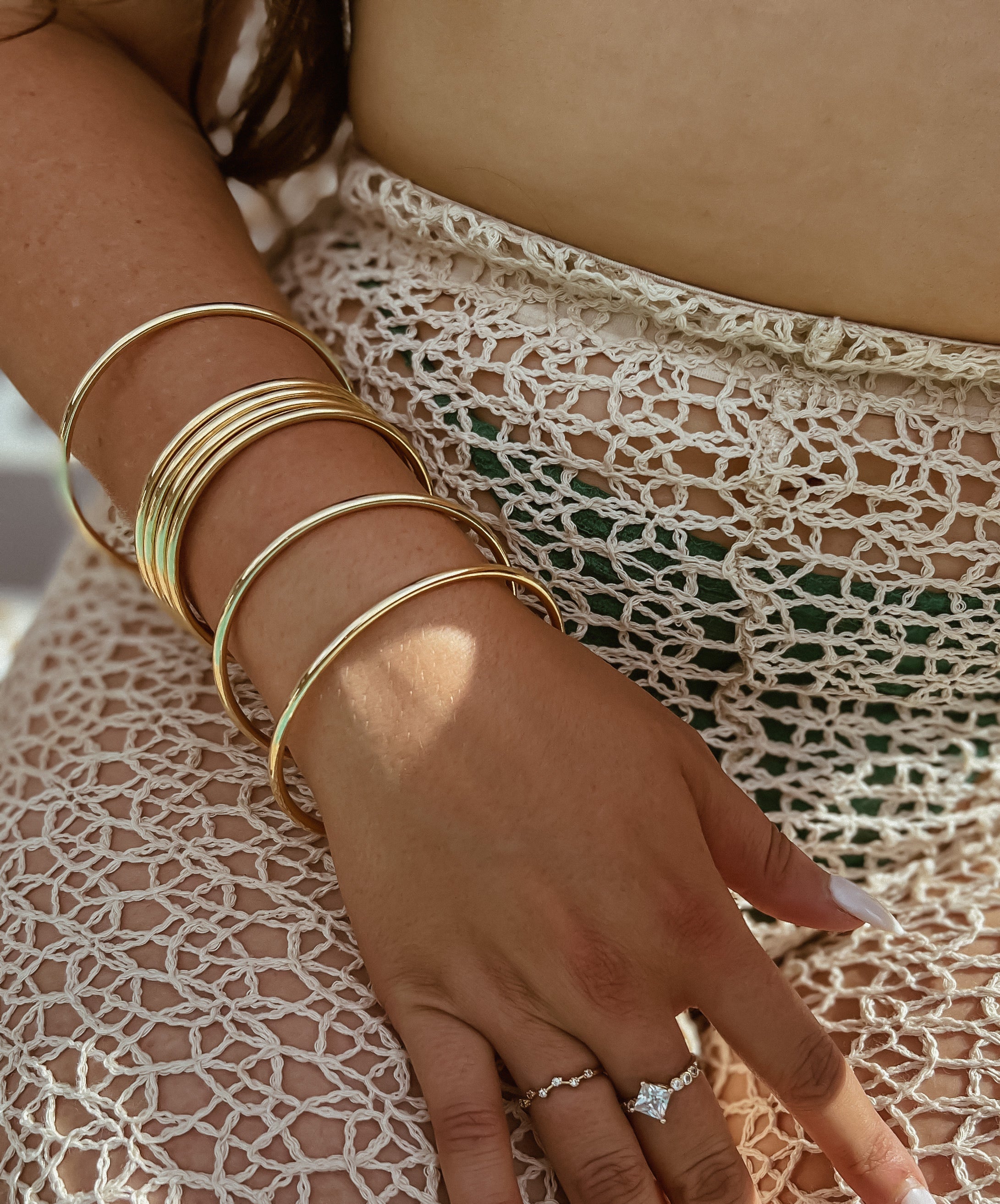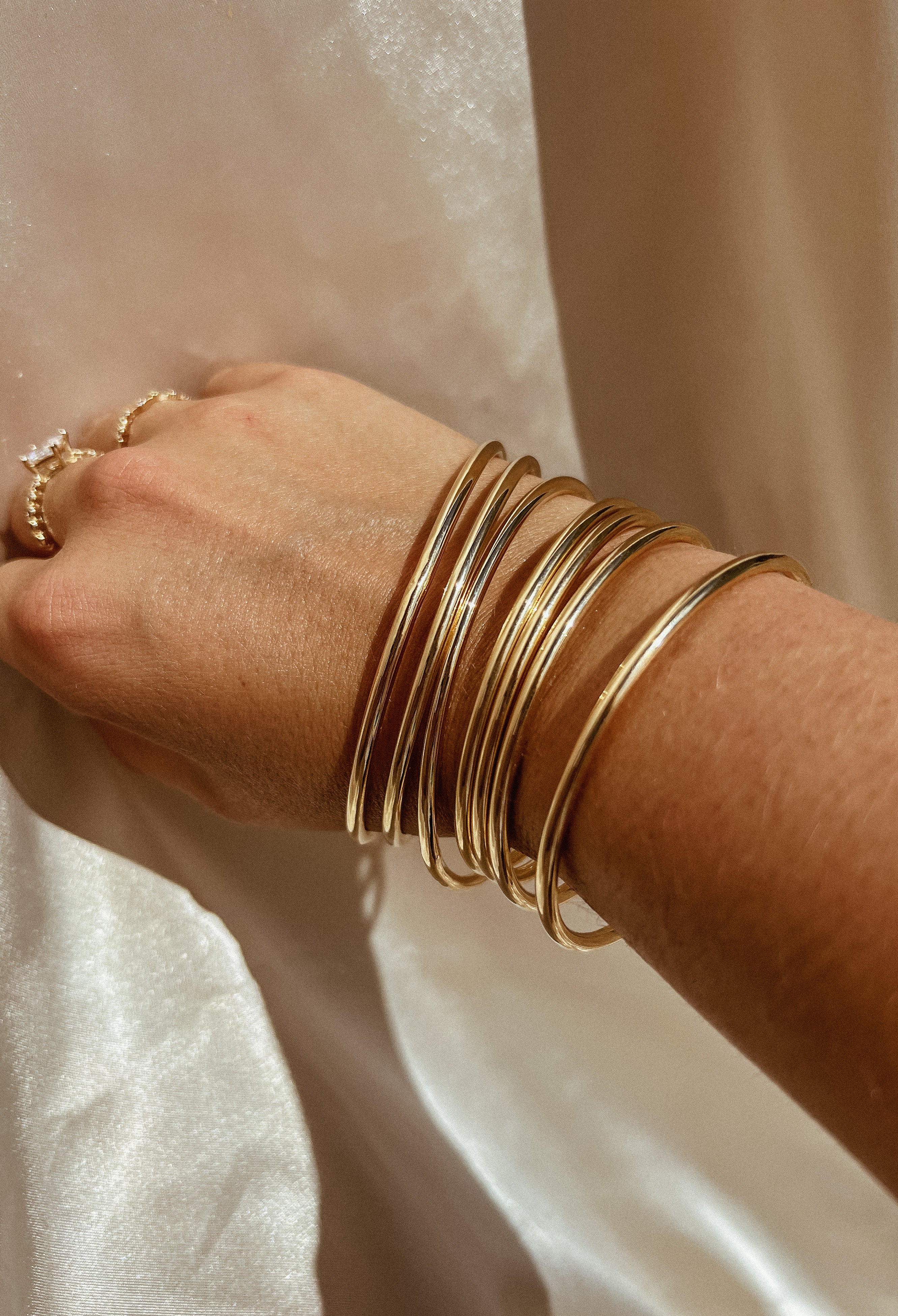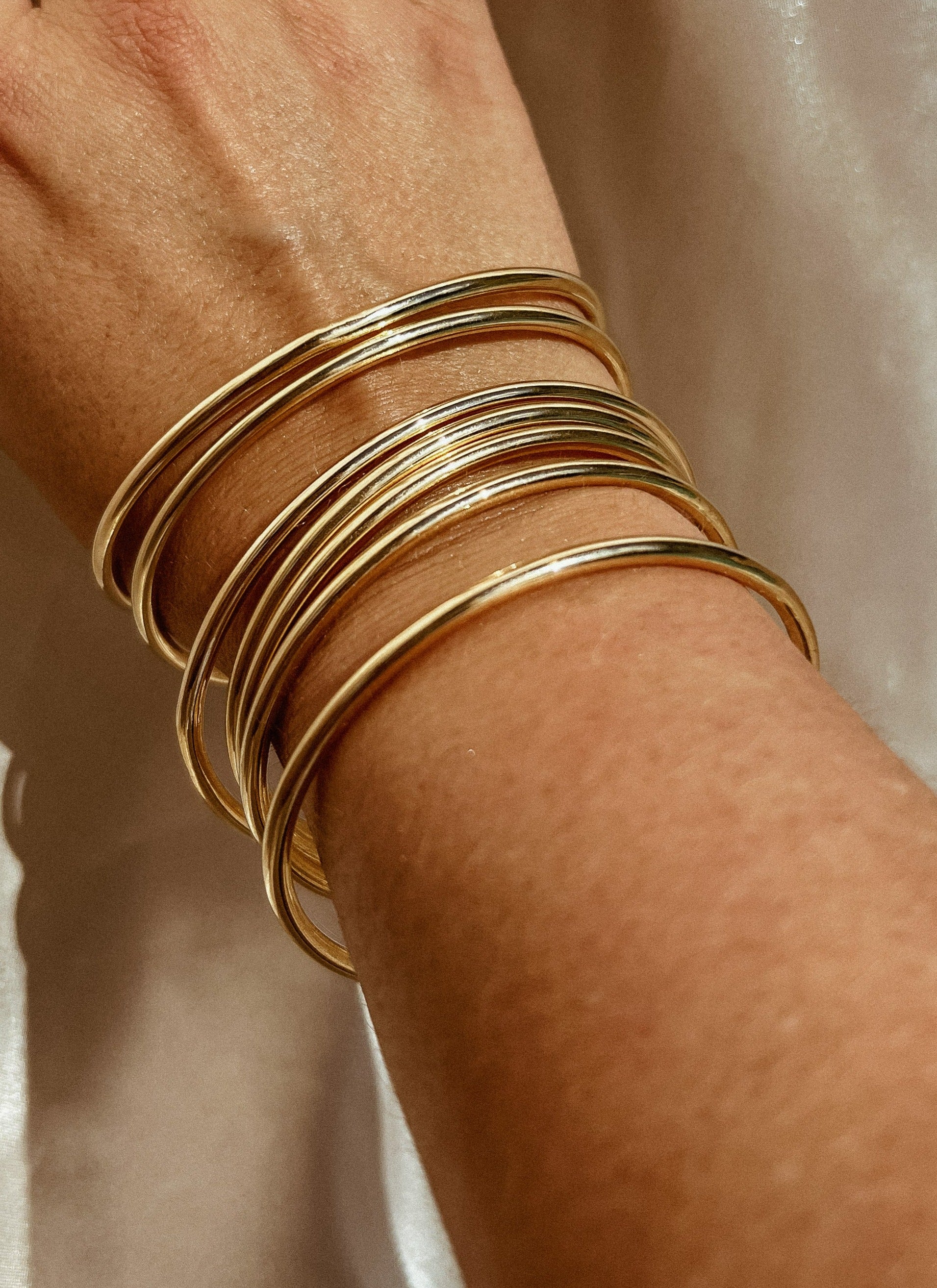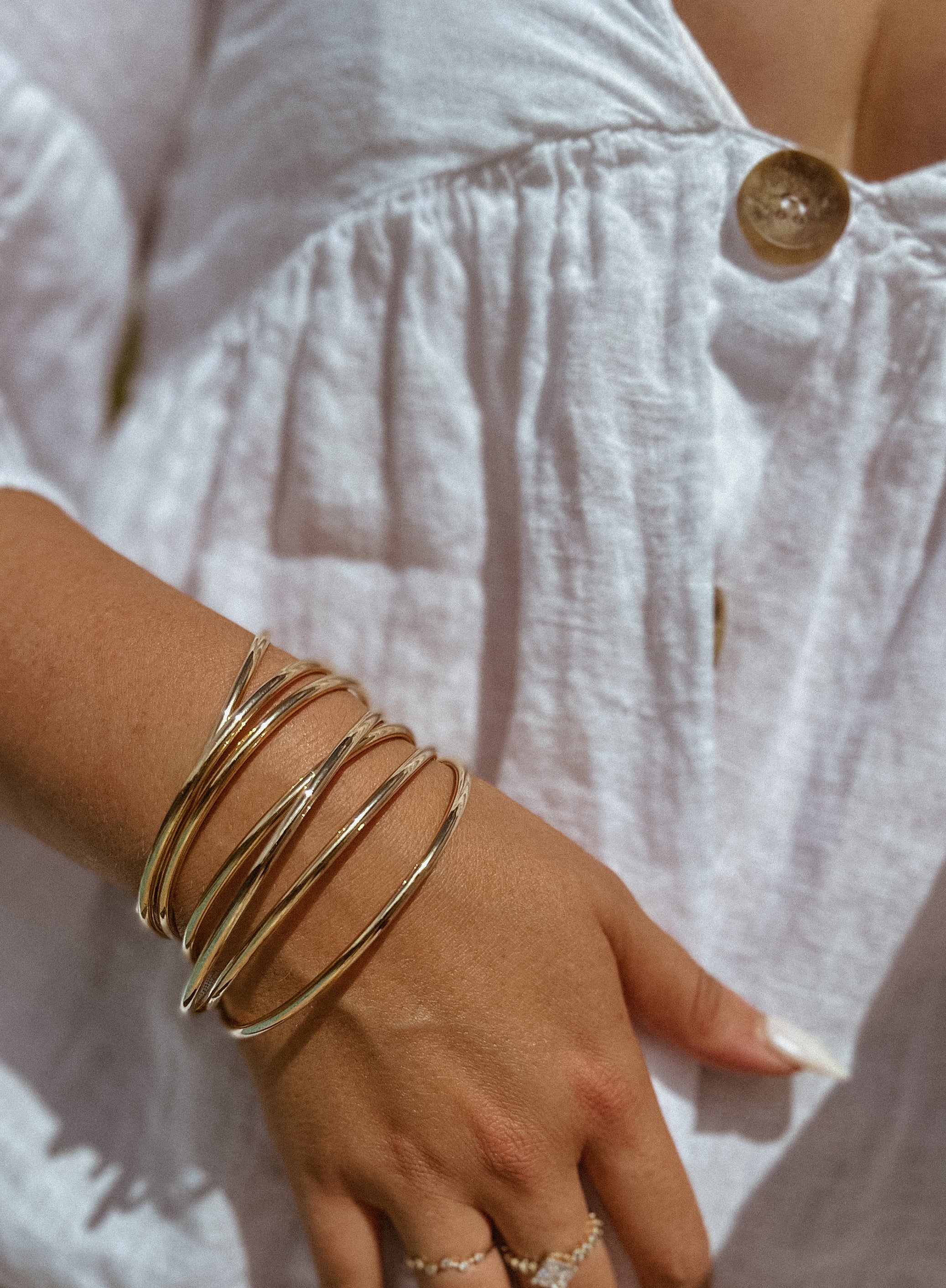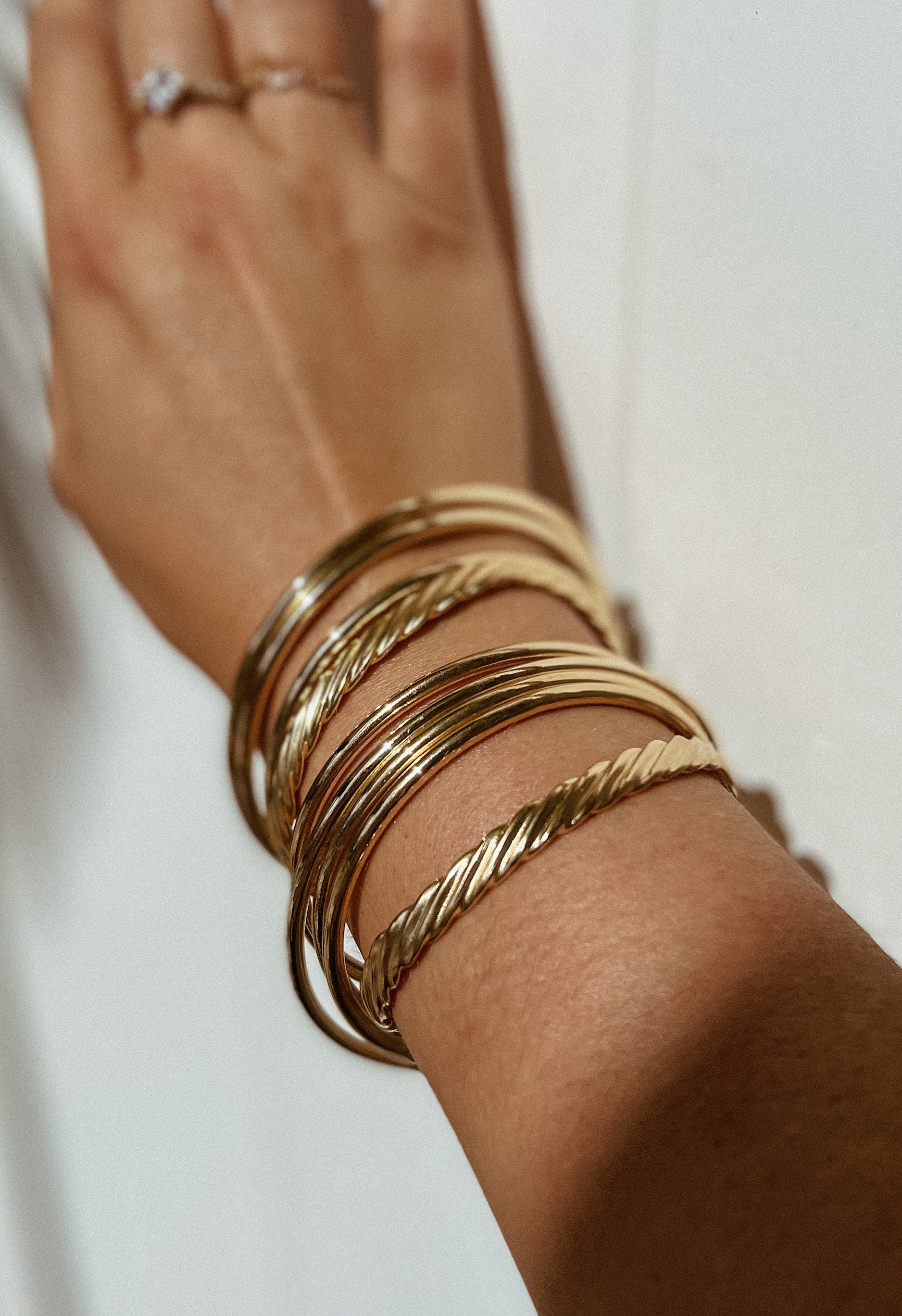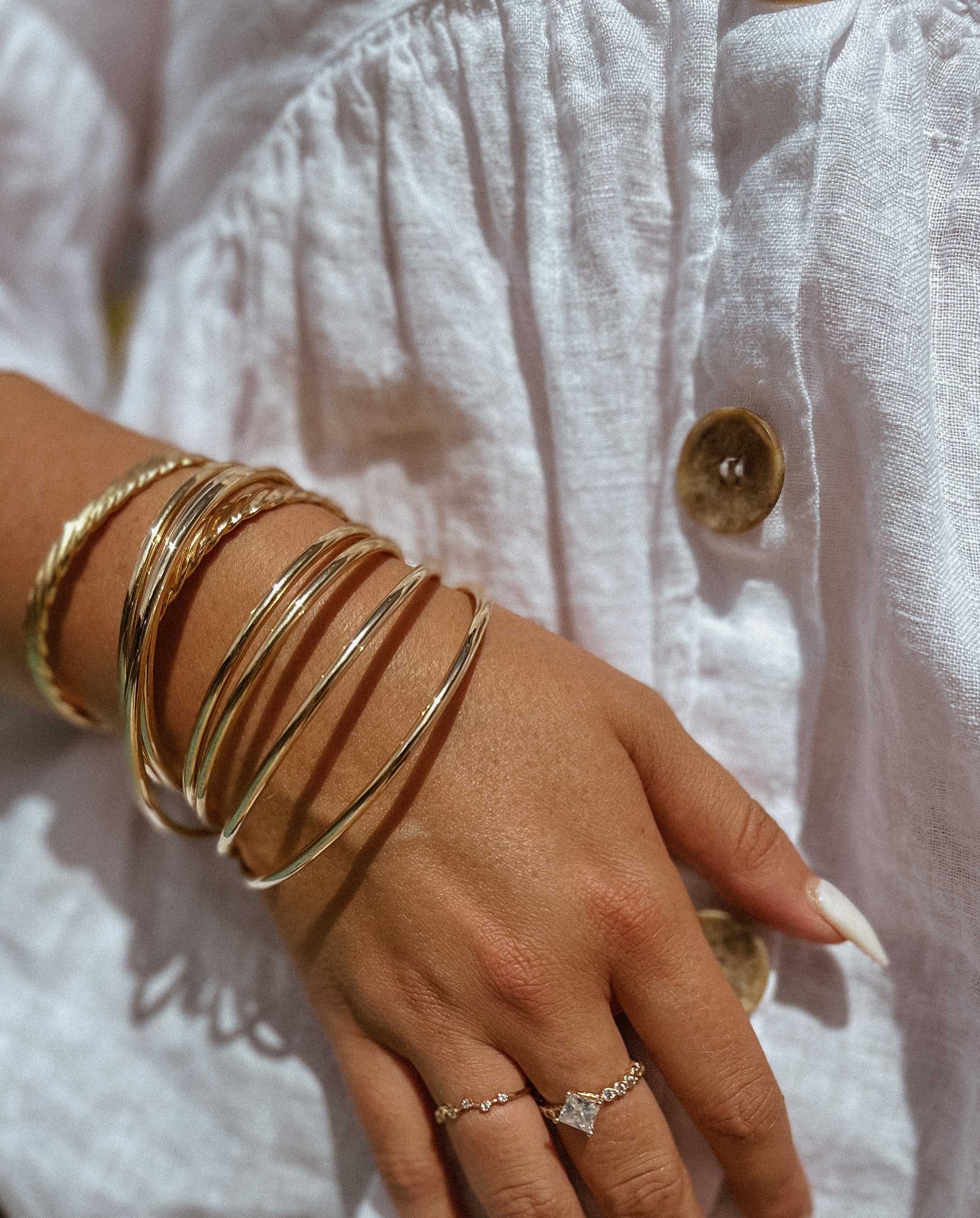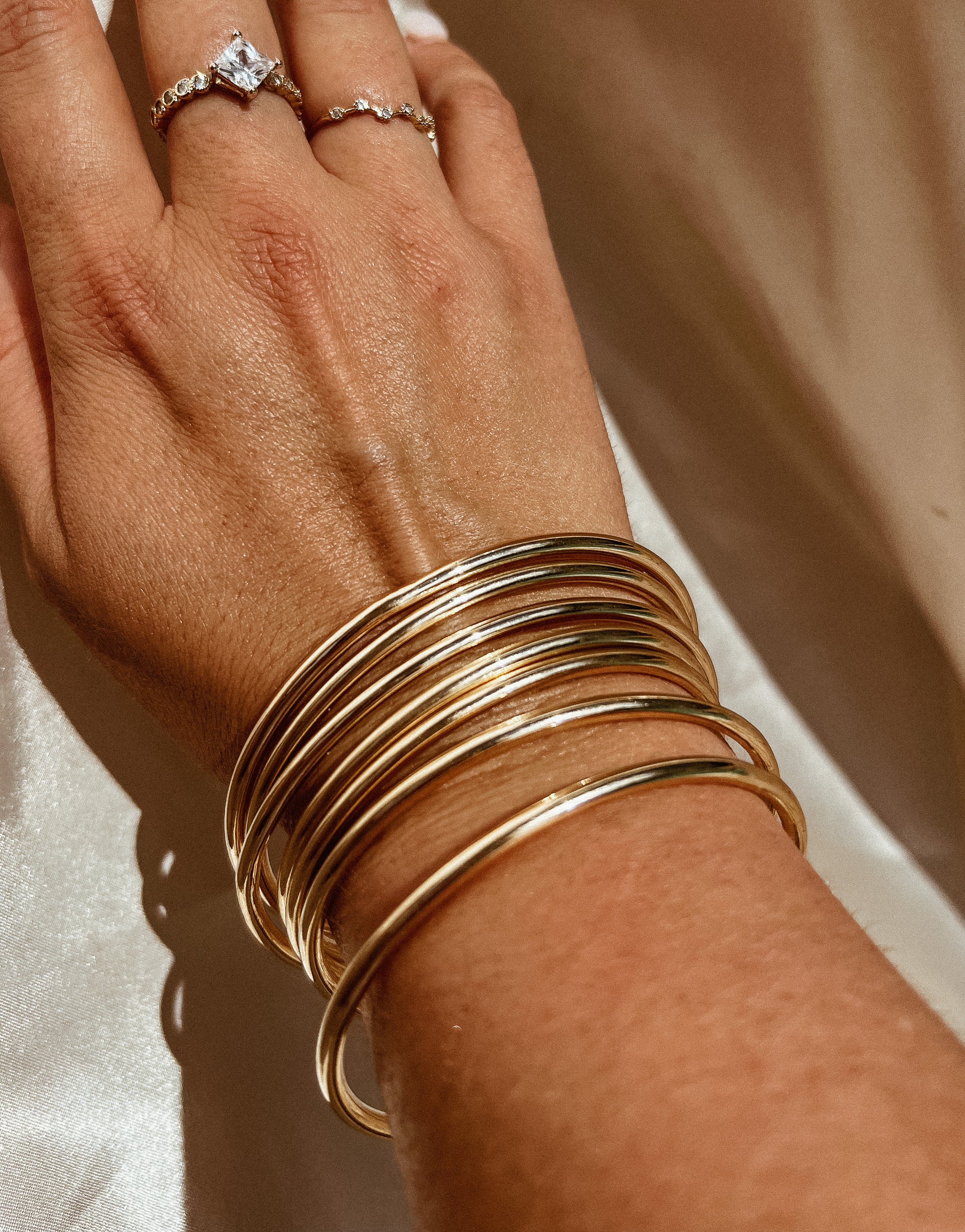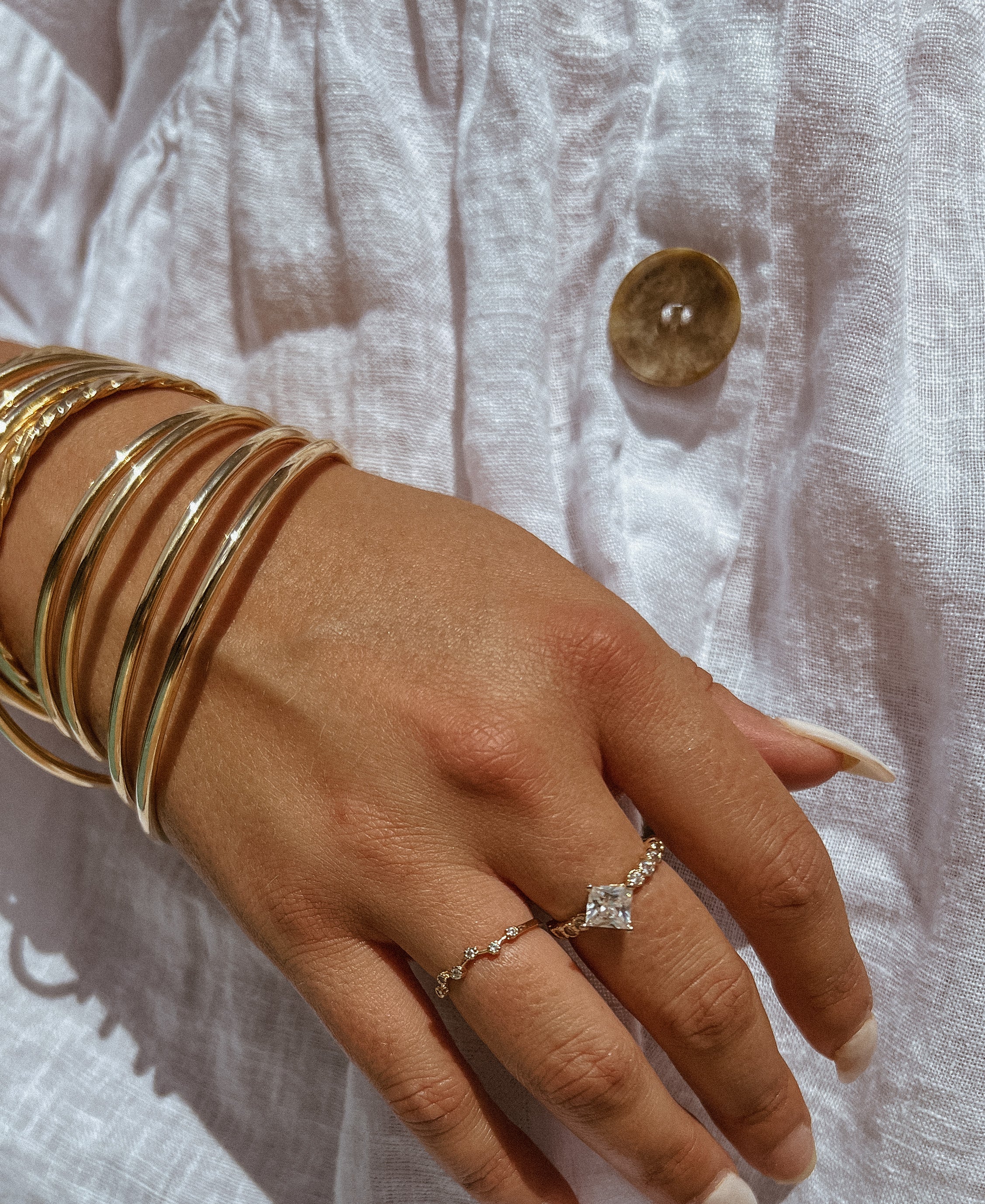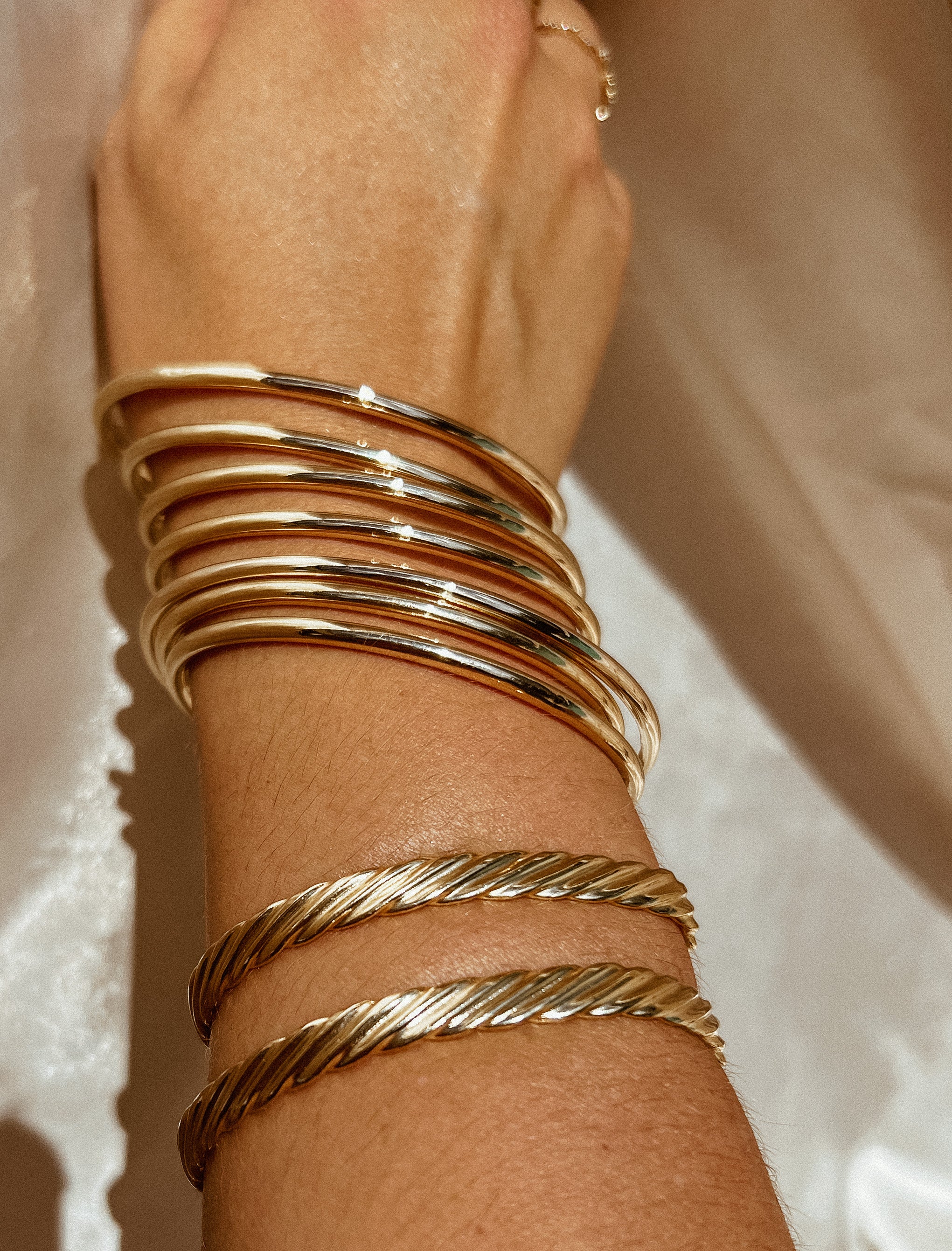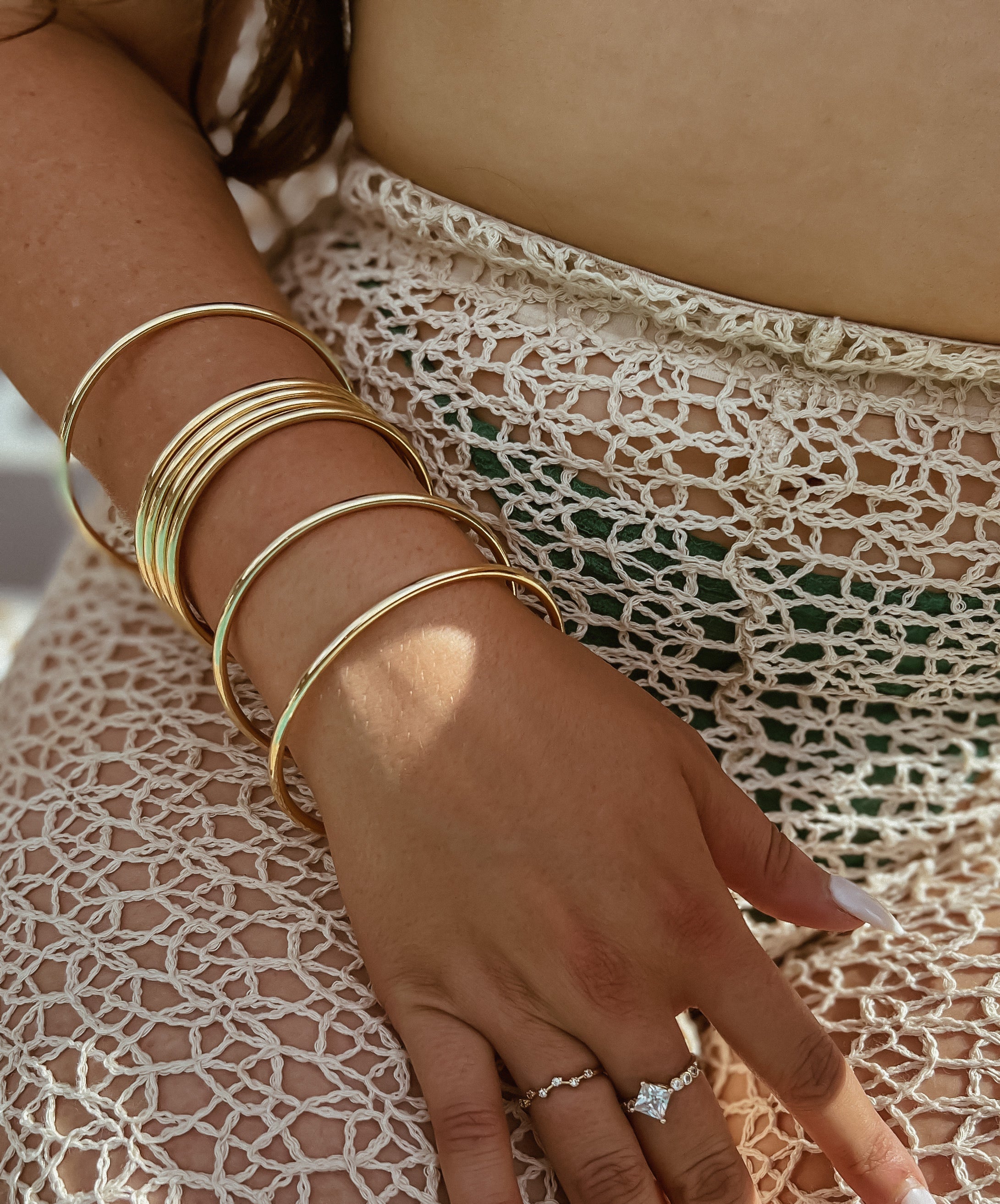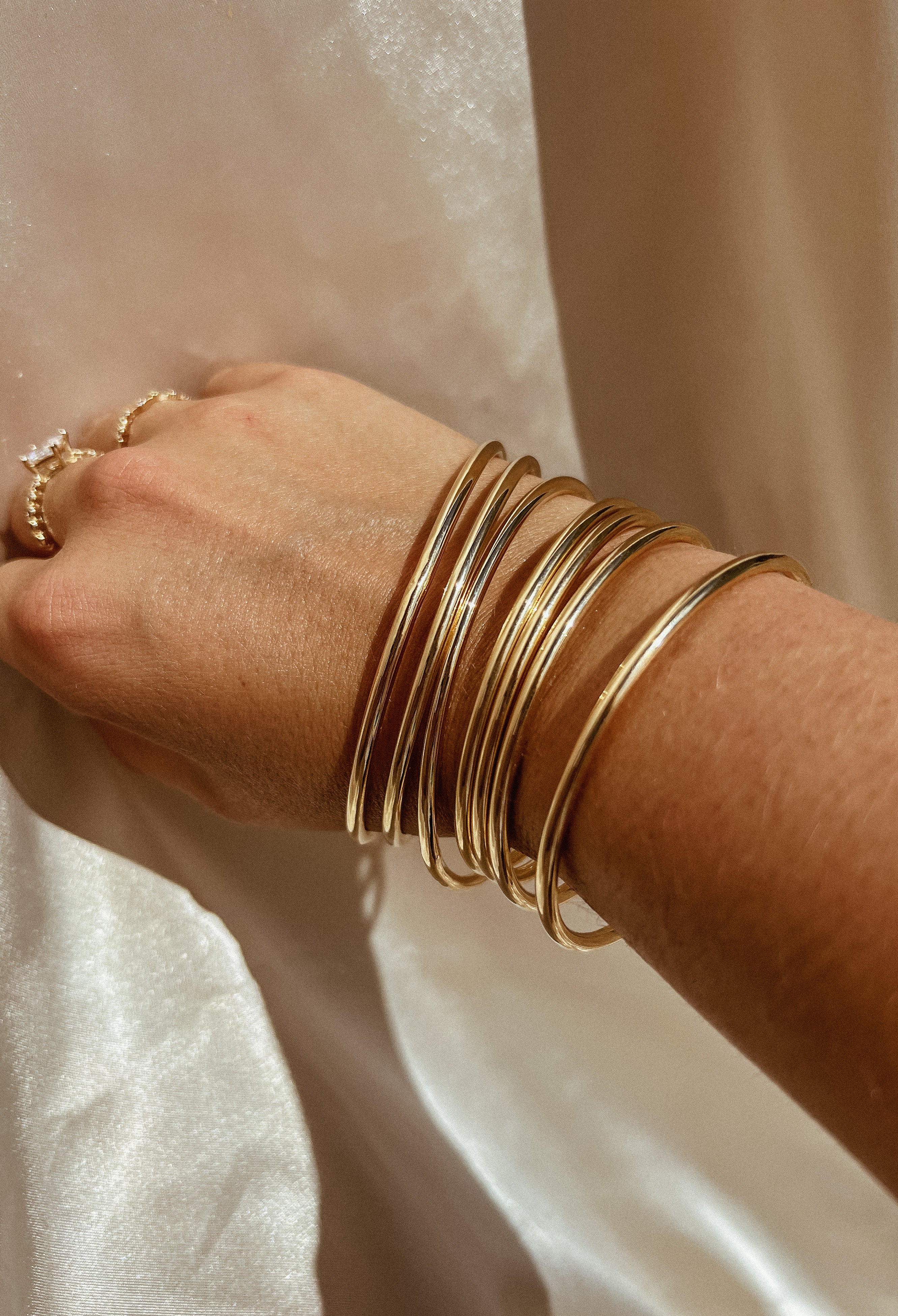 18kt Gold Filled 3mm Bangles - These beautiful gold-filled bangles are perfect for daily wear. Crafted from solid brass and then filled with a thick layer of 18k gold, they provide a luxurious look while retaining a comfortable weight. The unique design makes them perfect for layering with other bangles and bracelets, allowing you to create your own unique style. Their beautiful shine and durability makes them ideal for everyday use.
Excellent quality - Round Shape. Best selling bangles are offered single or in sets. We recommend buying sets to get the full look. 

Sizes available: 
EXTRA SMALL (TODDLER): 2" IN DIAMETER 
Size SMALL: 2 1/4" IN DIAMETER 
Size MEDIUM: 2 1/2" IN DIAMETER 
Size LARGE: 2.7" IN DIAMETER 
Size XTRA LARGE - 3" 
Gold Filled Jewelry is the best alternative to solid gold & most affordable for the quality. It can last a long time with proper jewelry care. Every order comes with instructions on how to care for the Jewelry for ultimate longevity. Jewelry Care: As with all pieces that are not real gold, it is advised that you take proper jewelry care by not exposing to any harsh chemicals & taking off jewelry before going in the sea & before showers when able. This quality is excellent & can at least as long as there is proper care.