Biggest sale of the year! 35% off with code: "CYBERMONDAY"!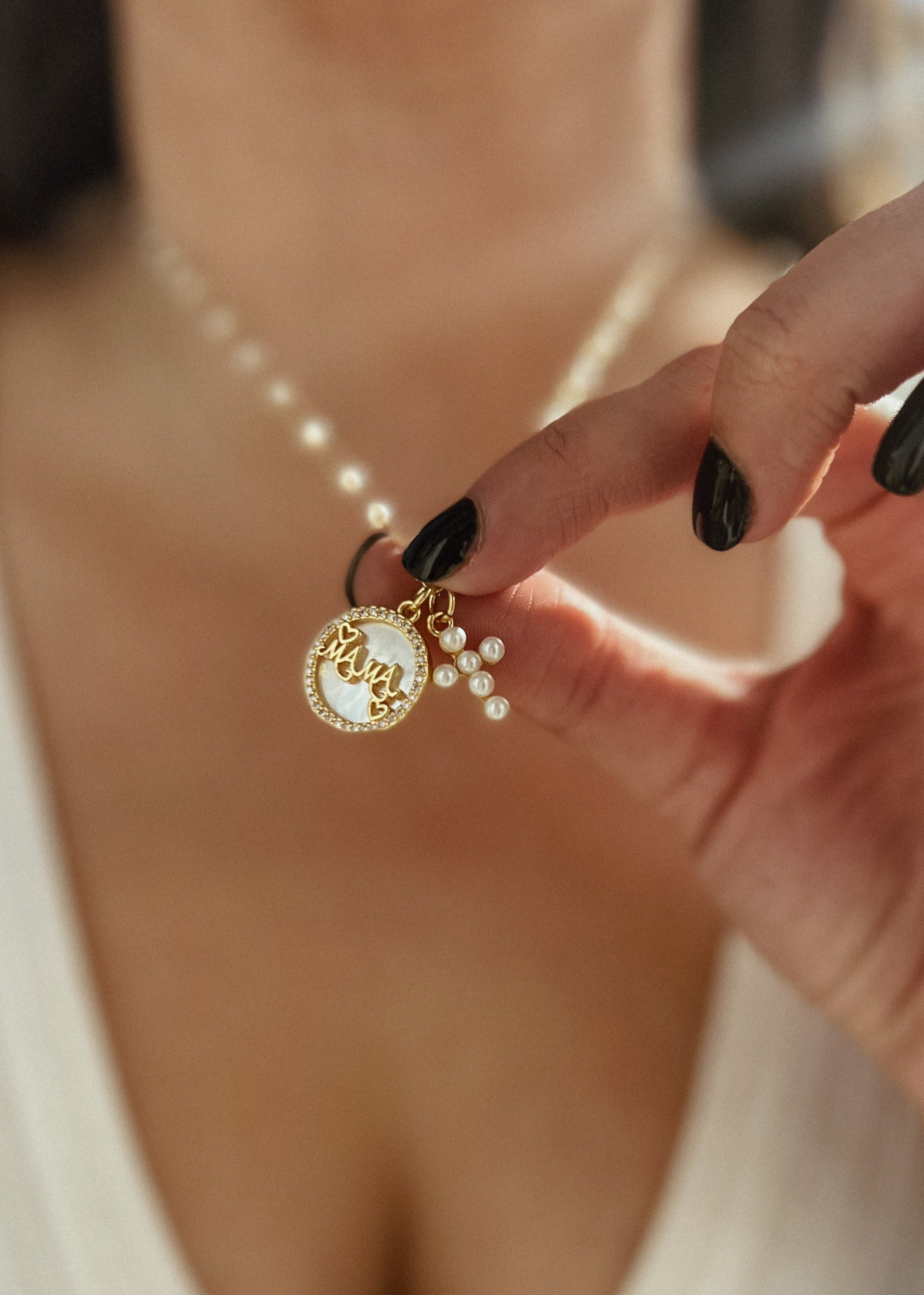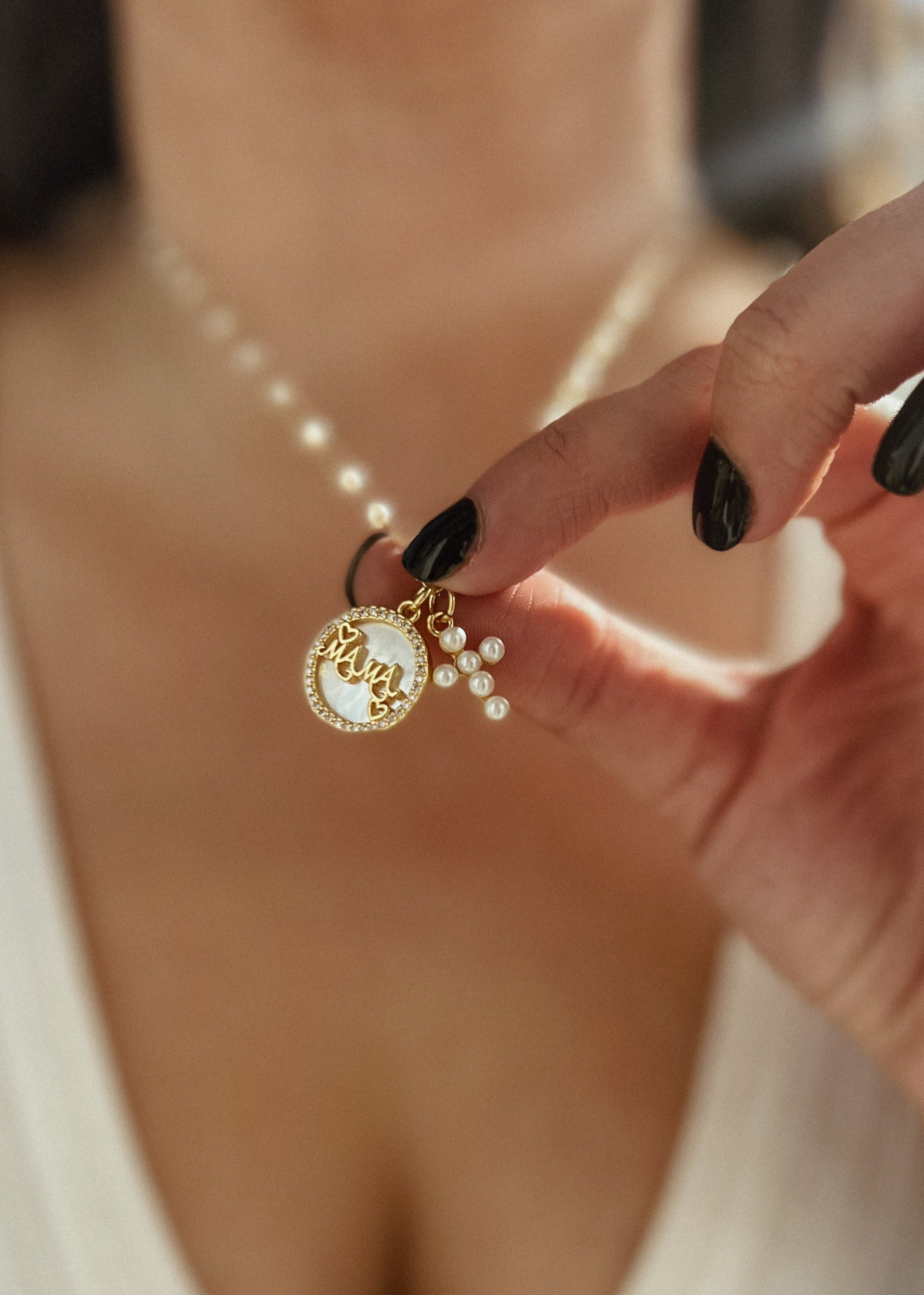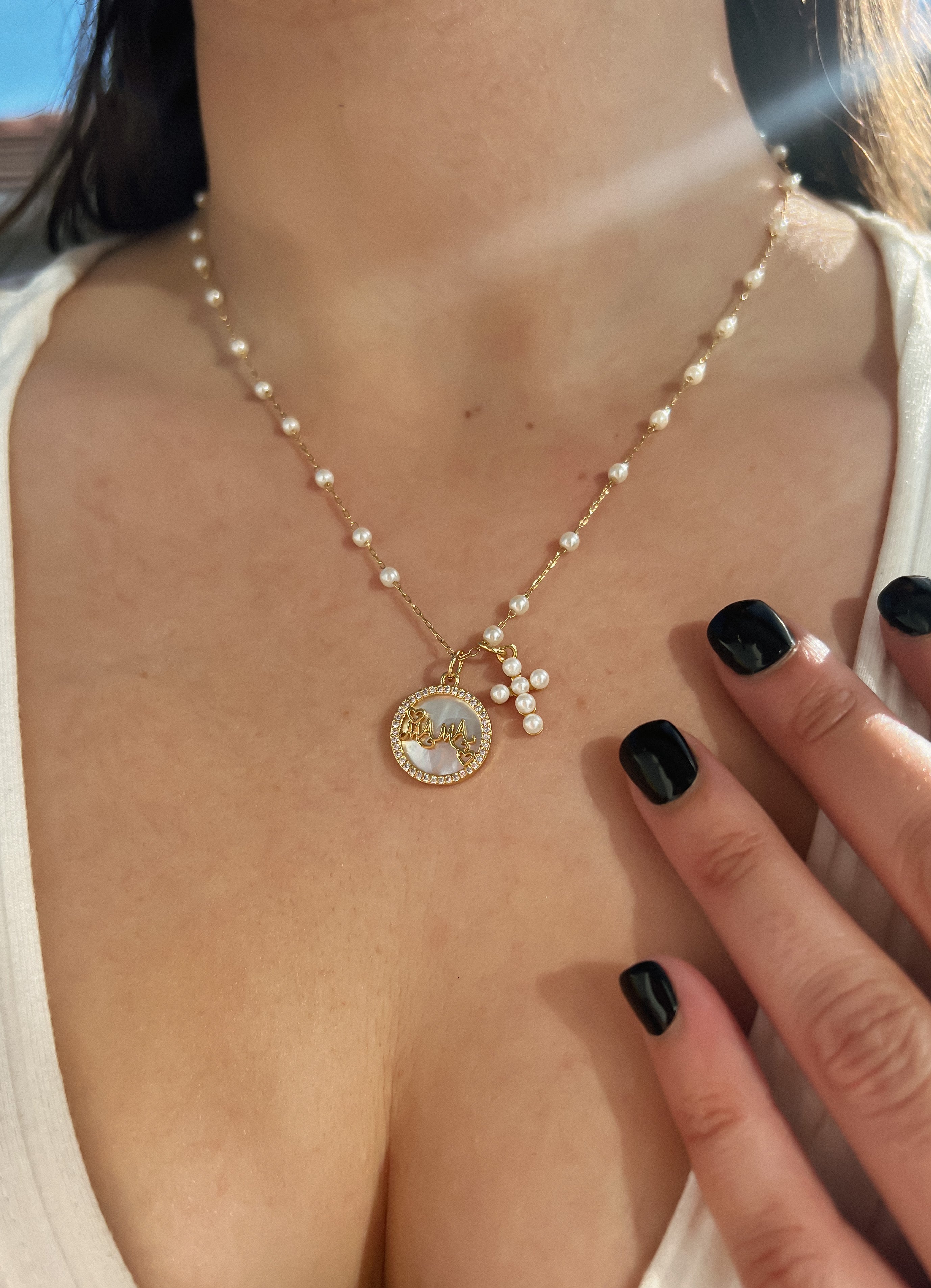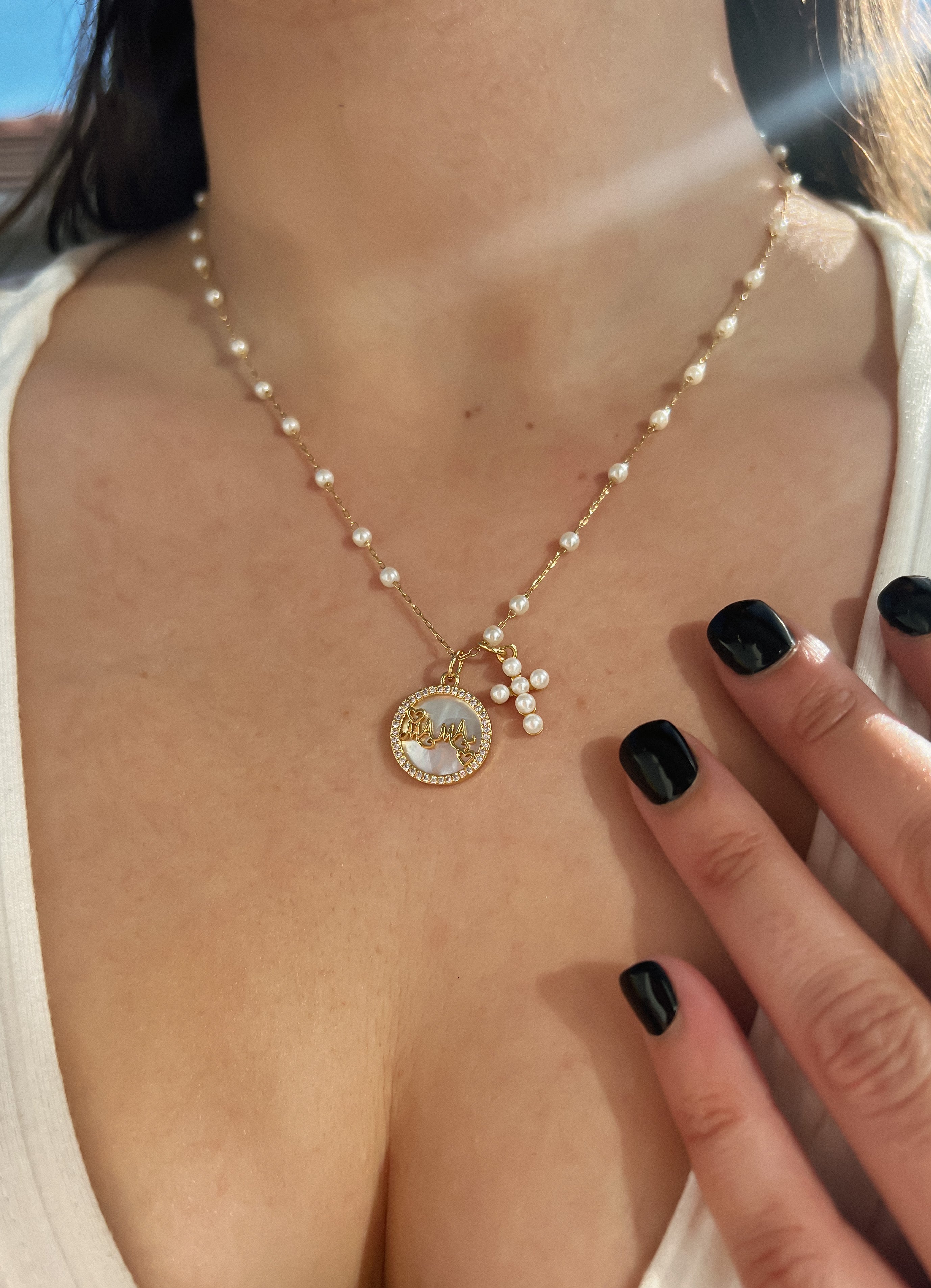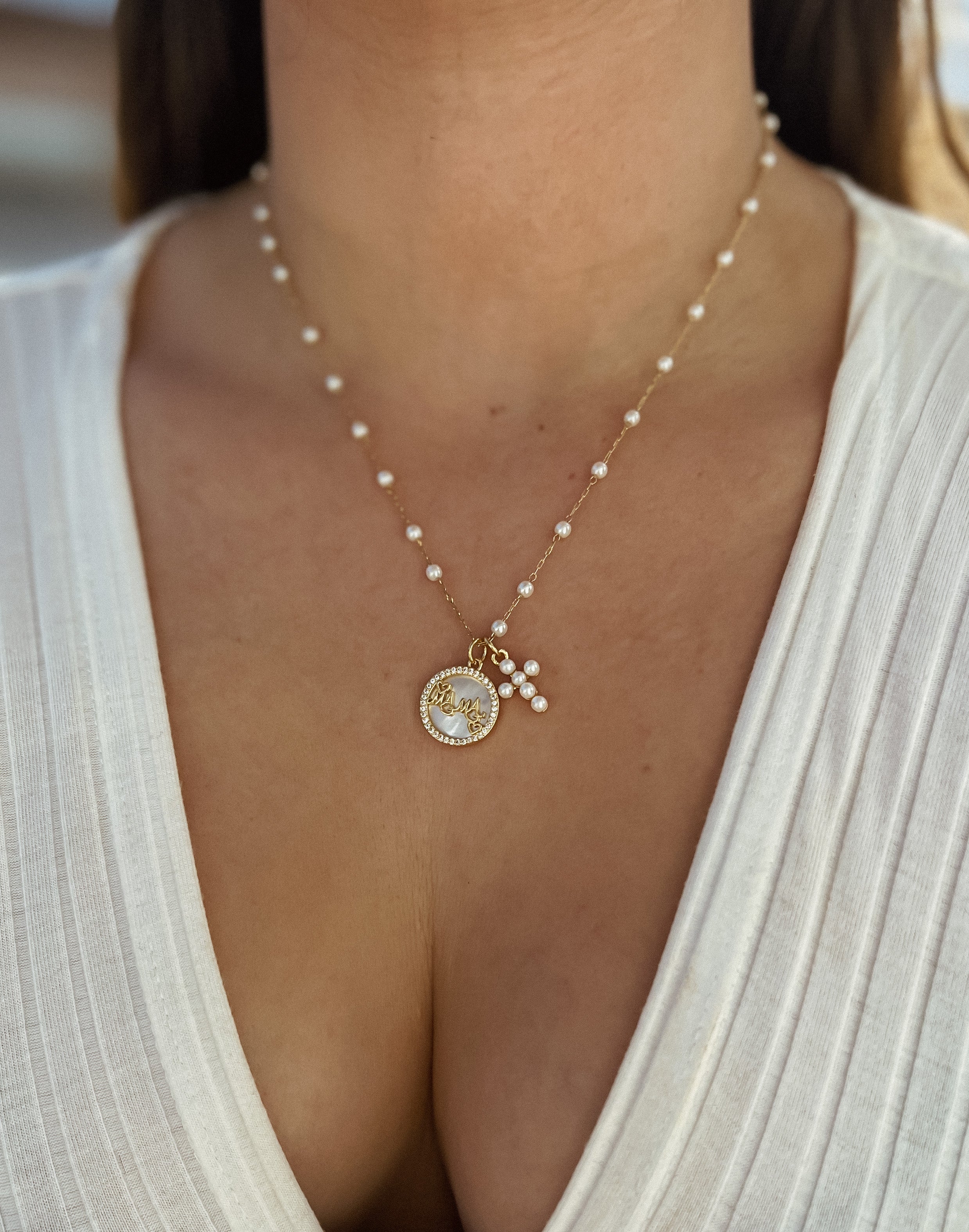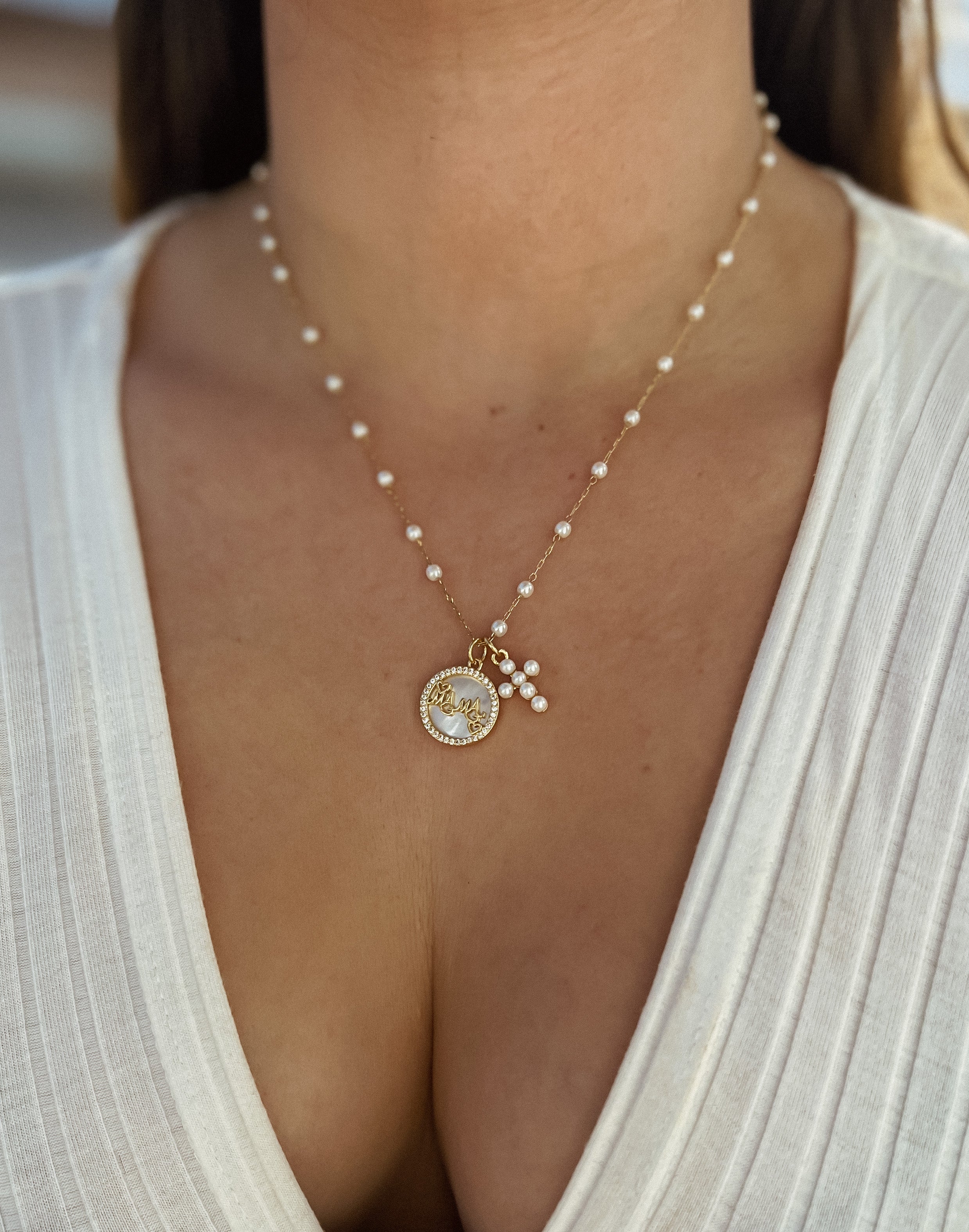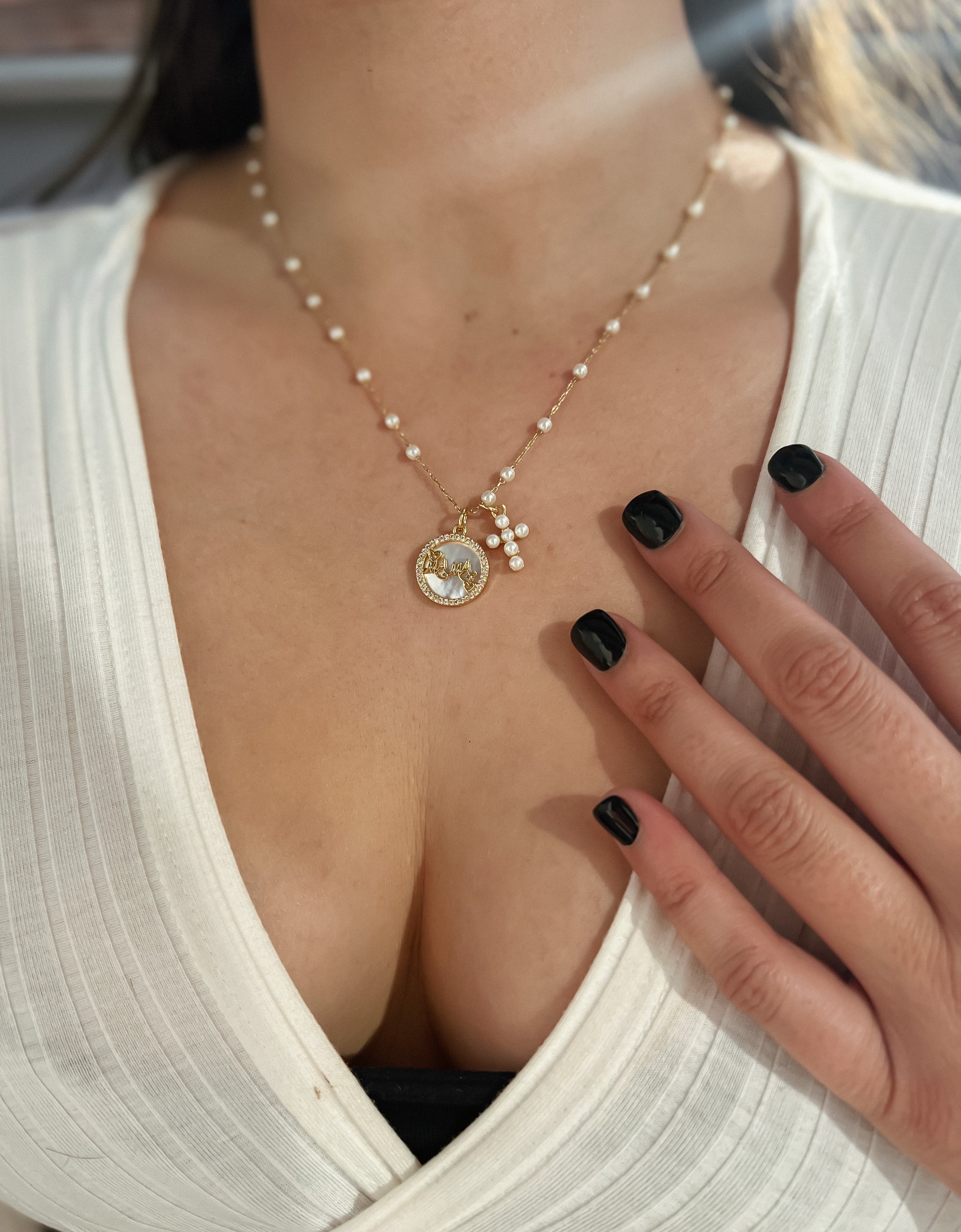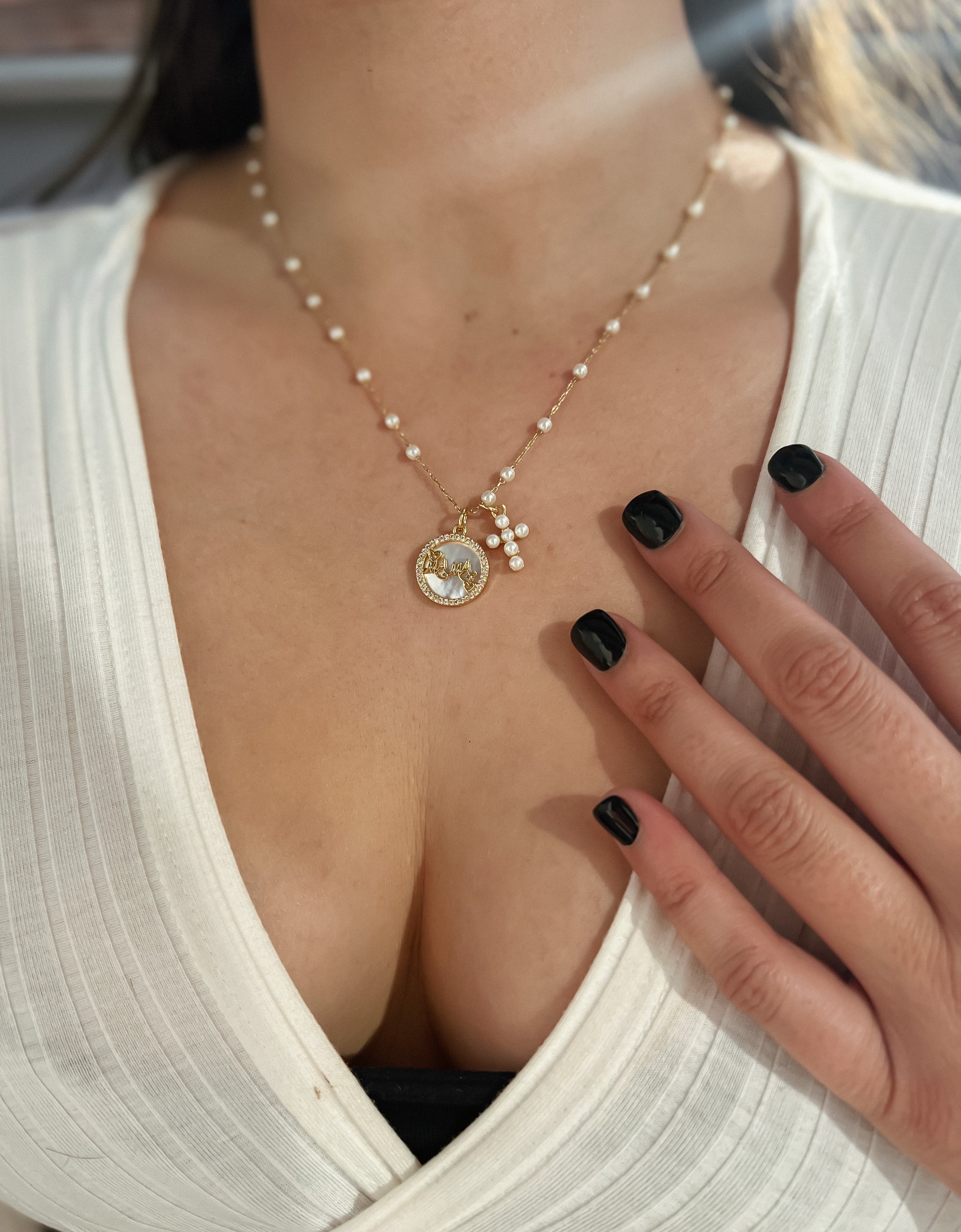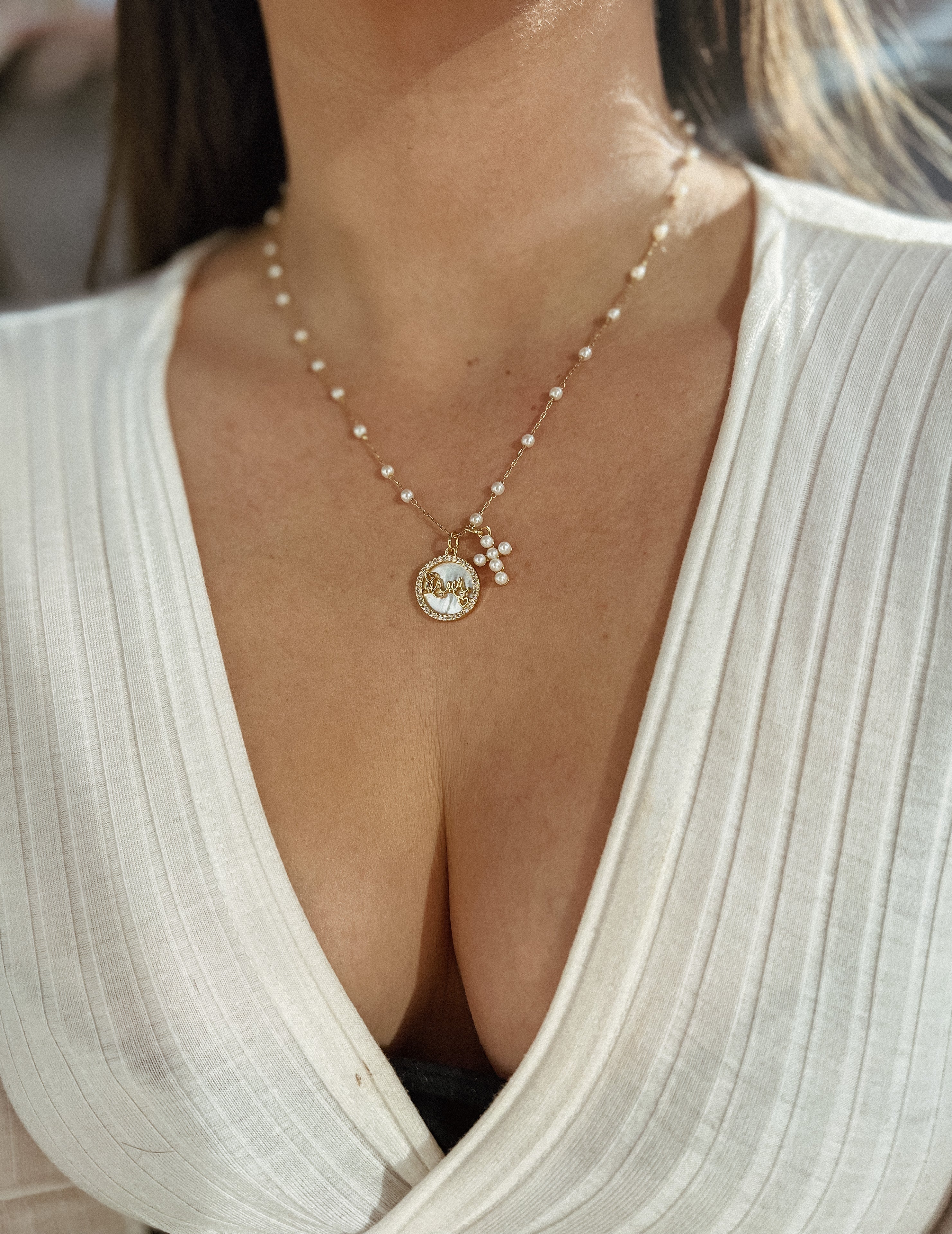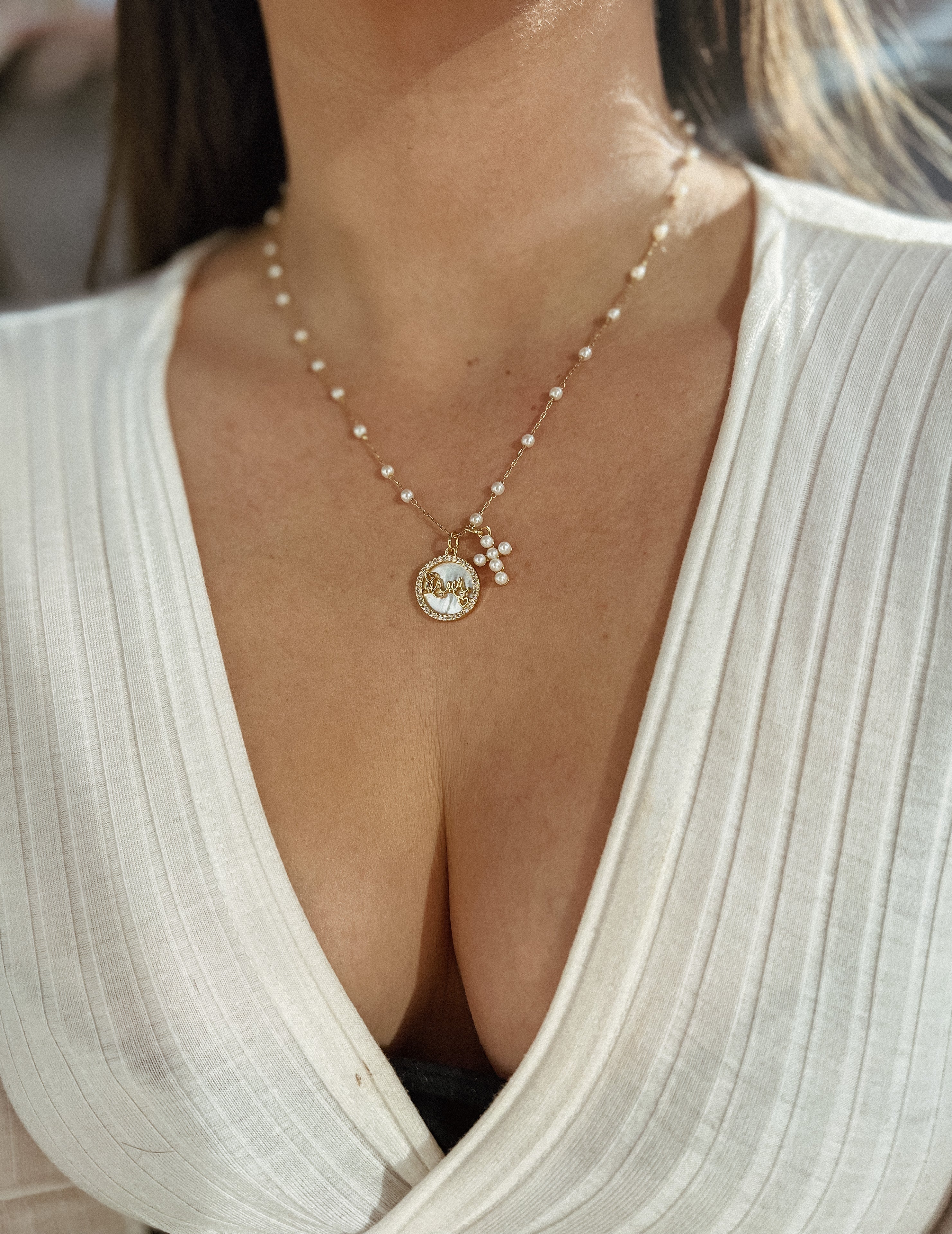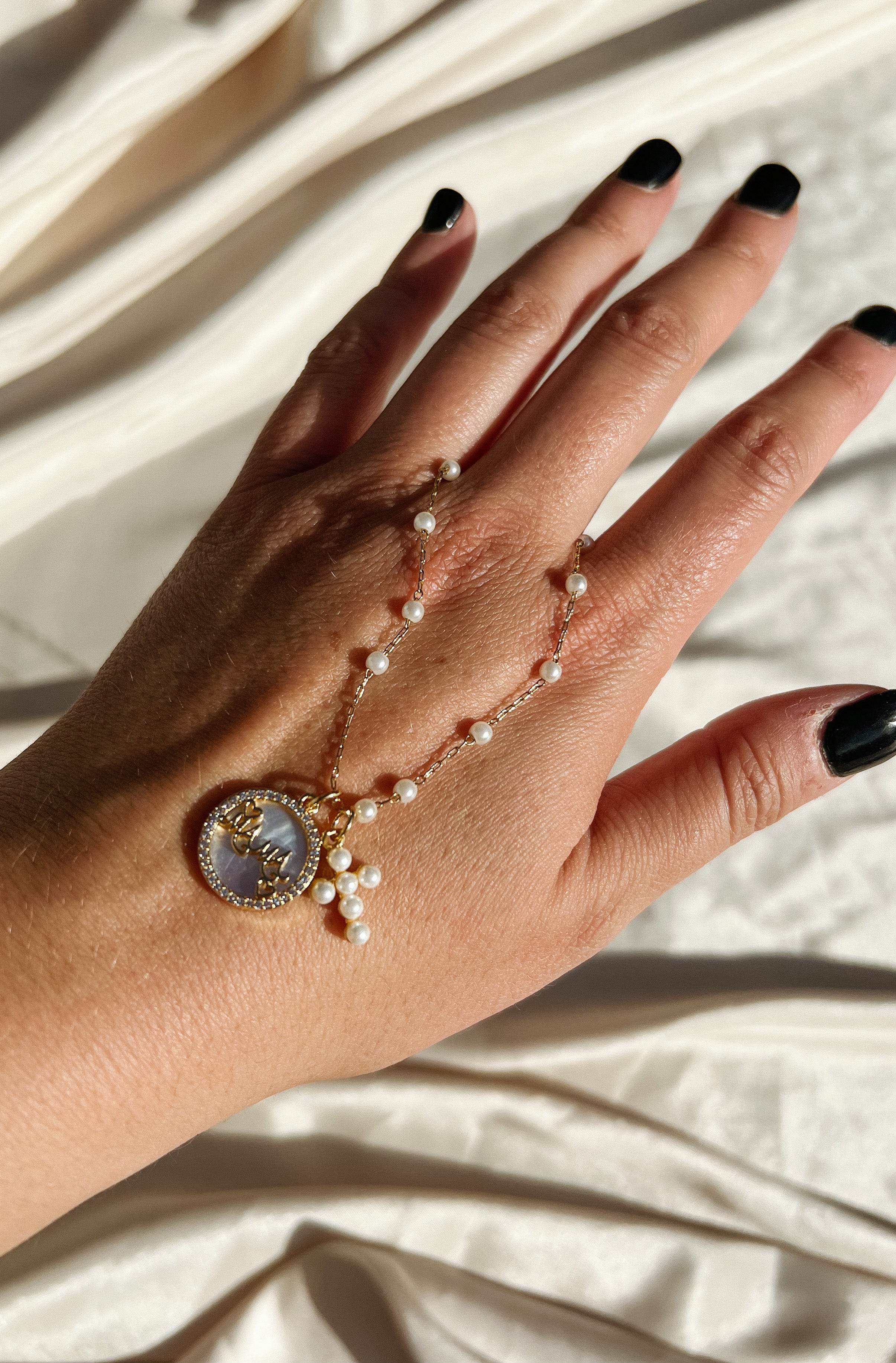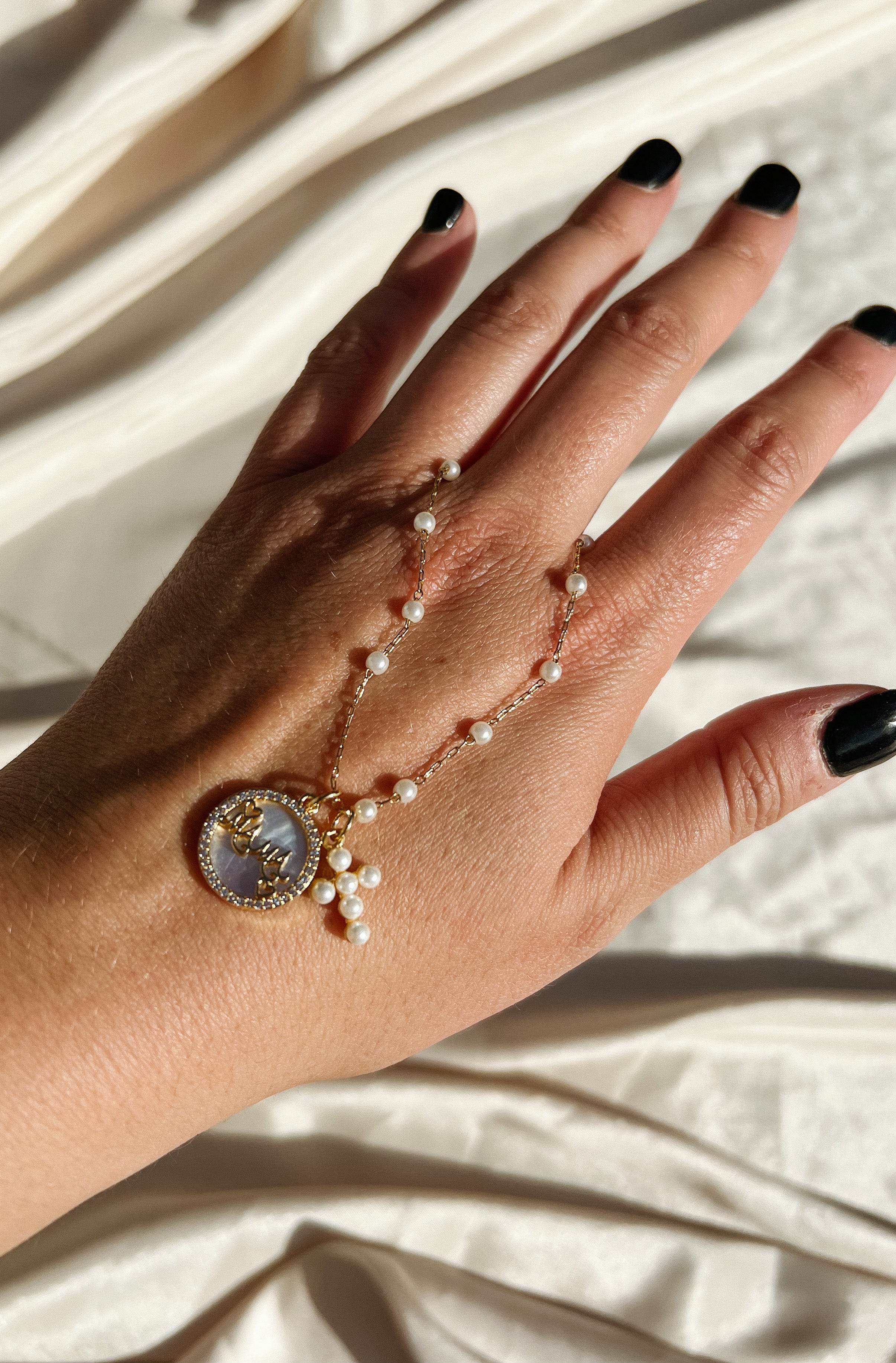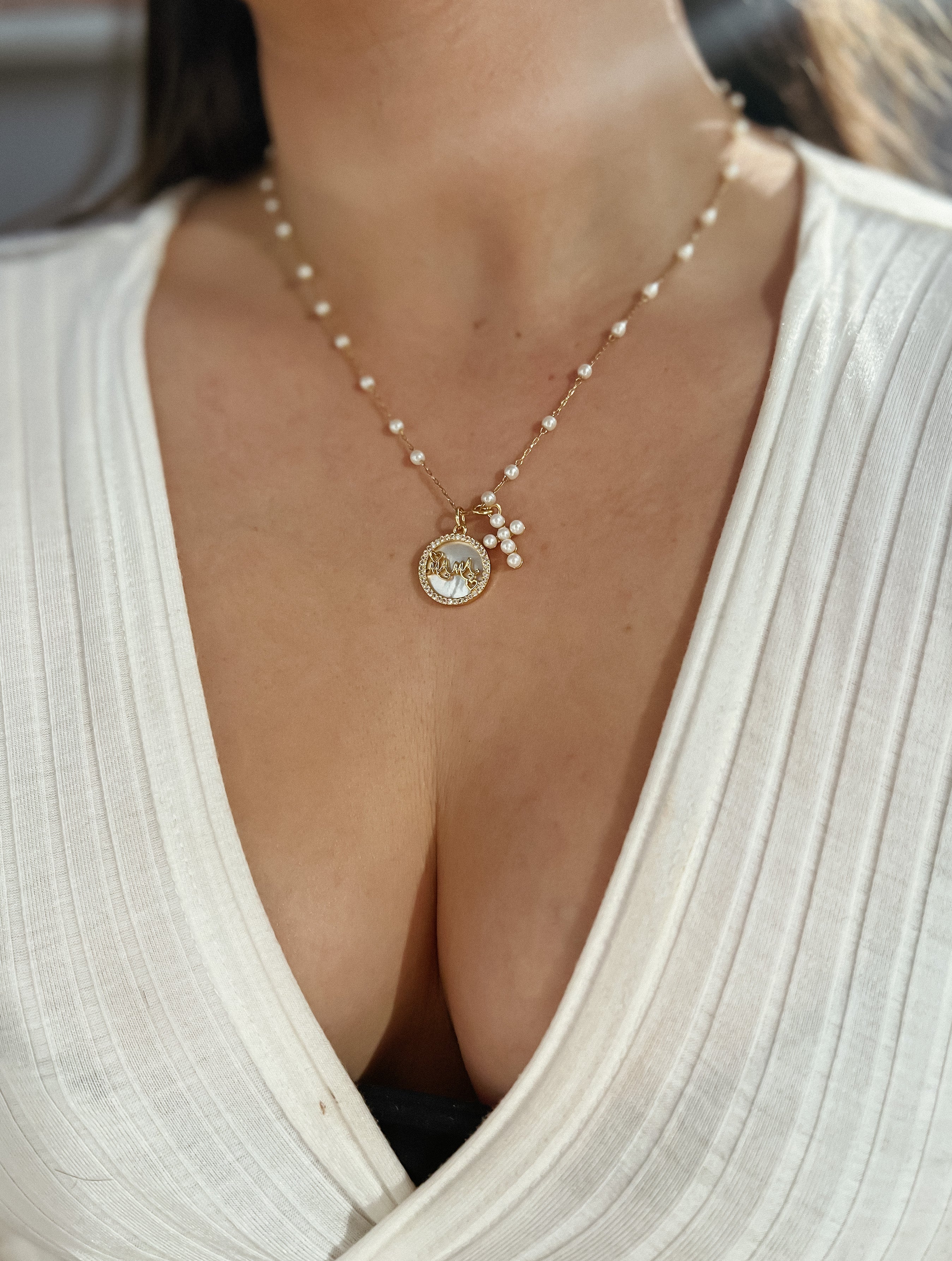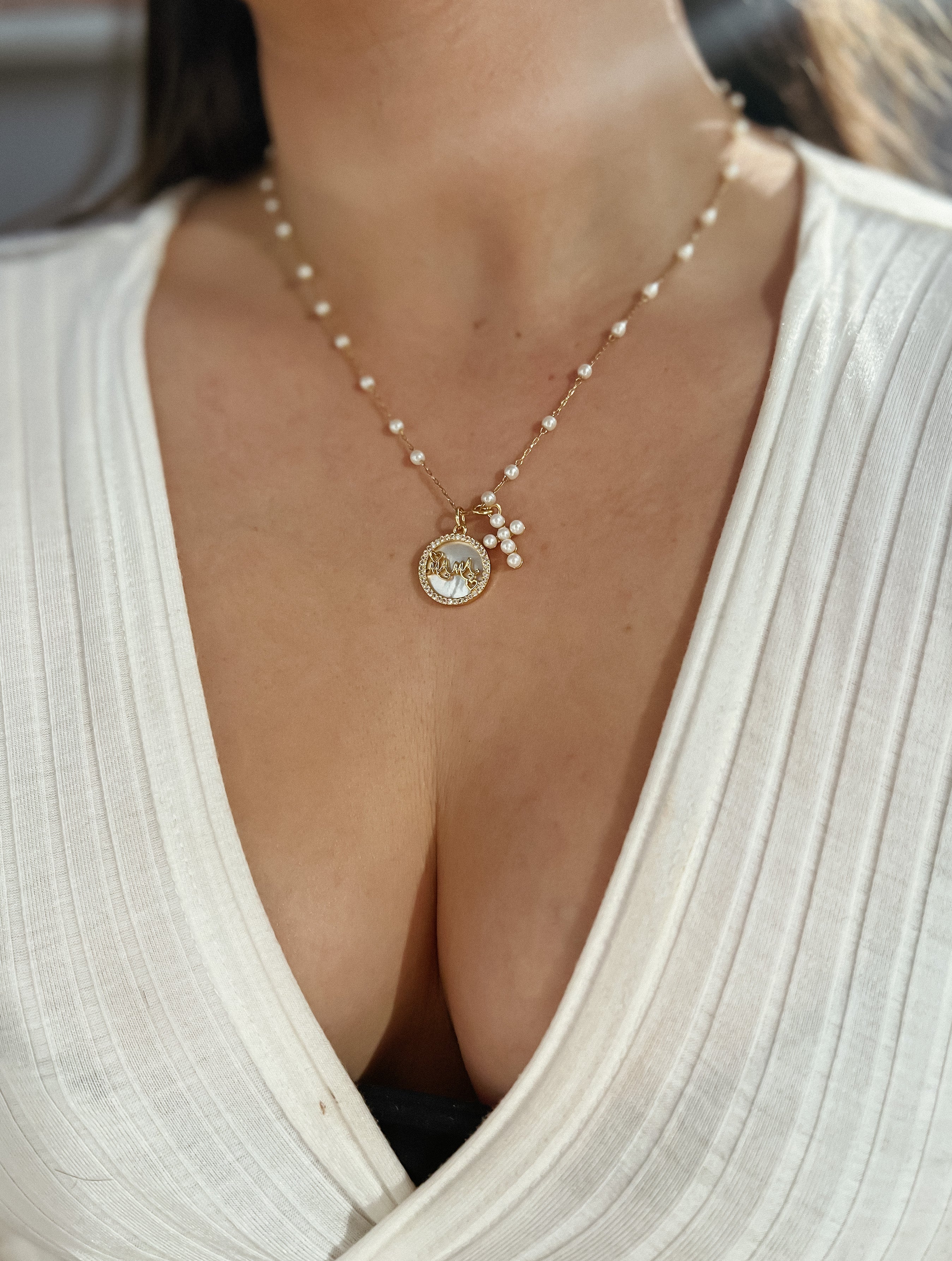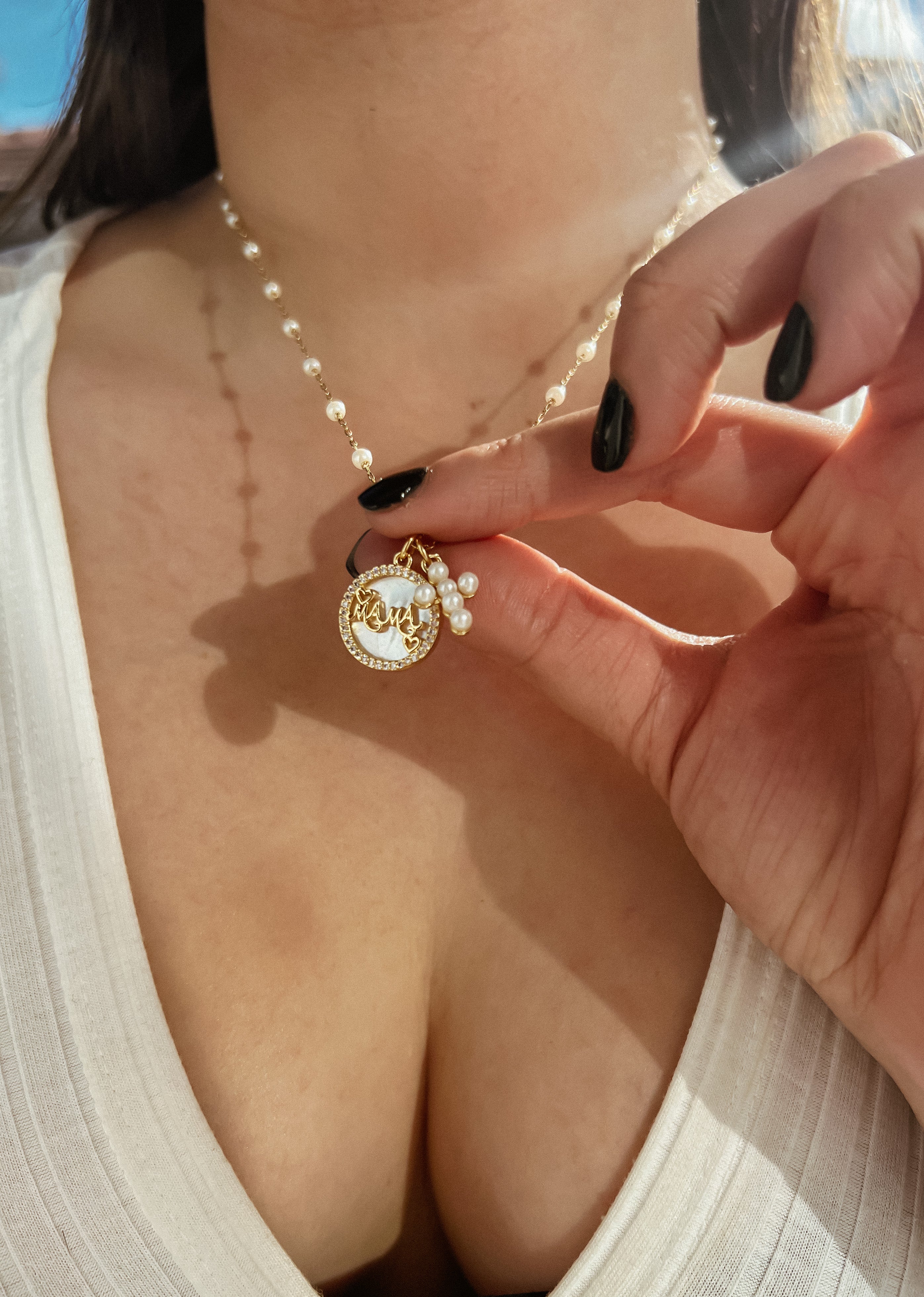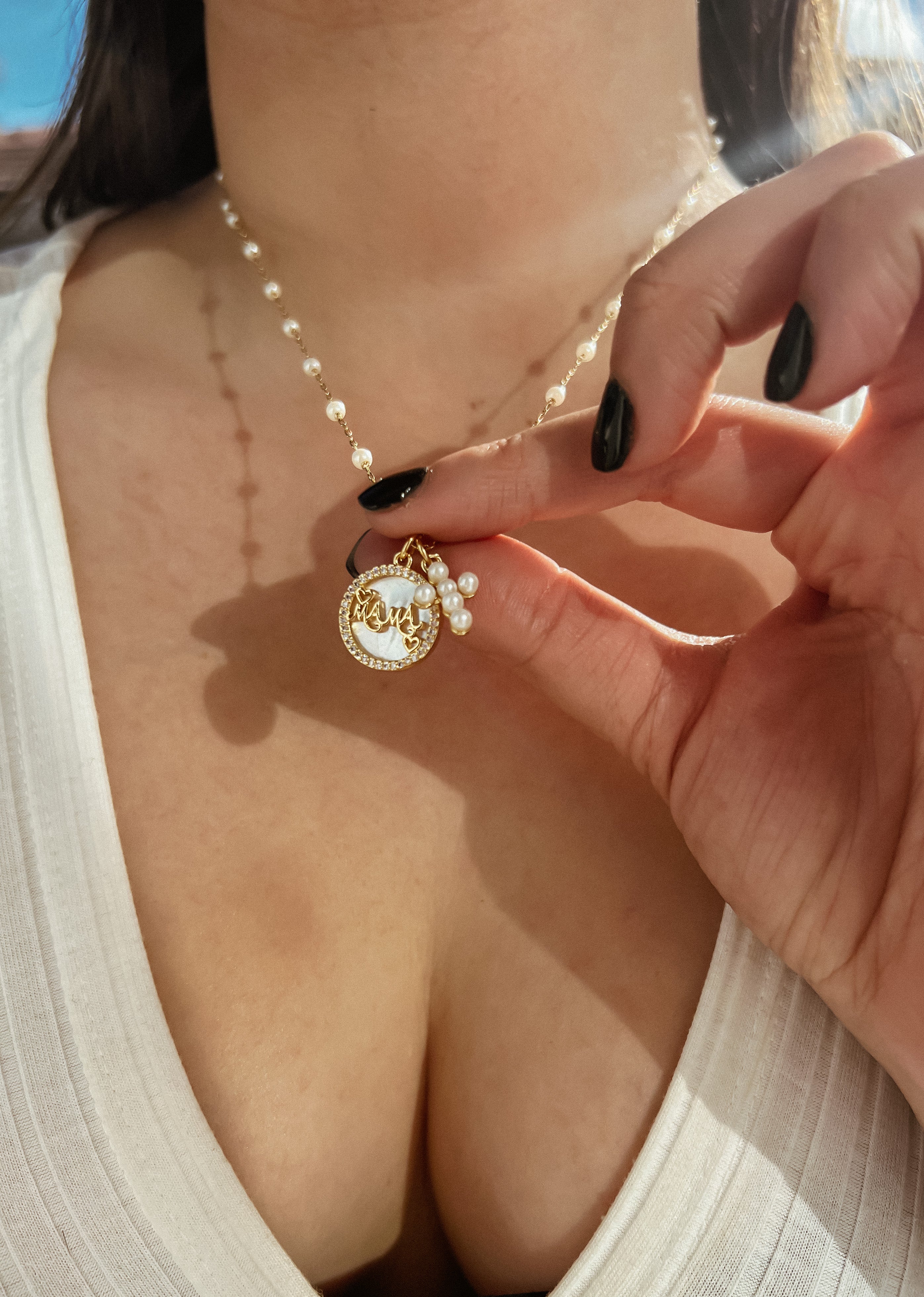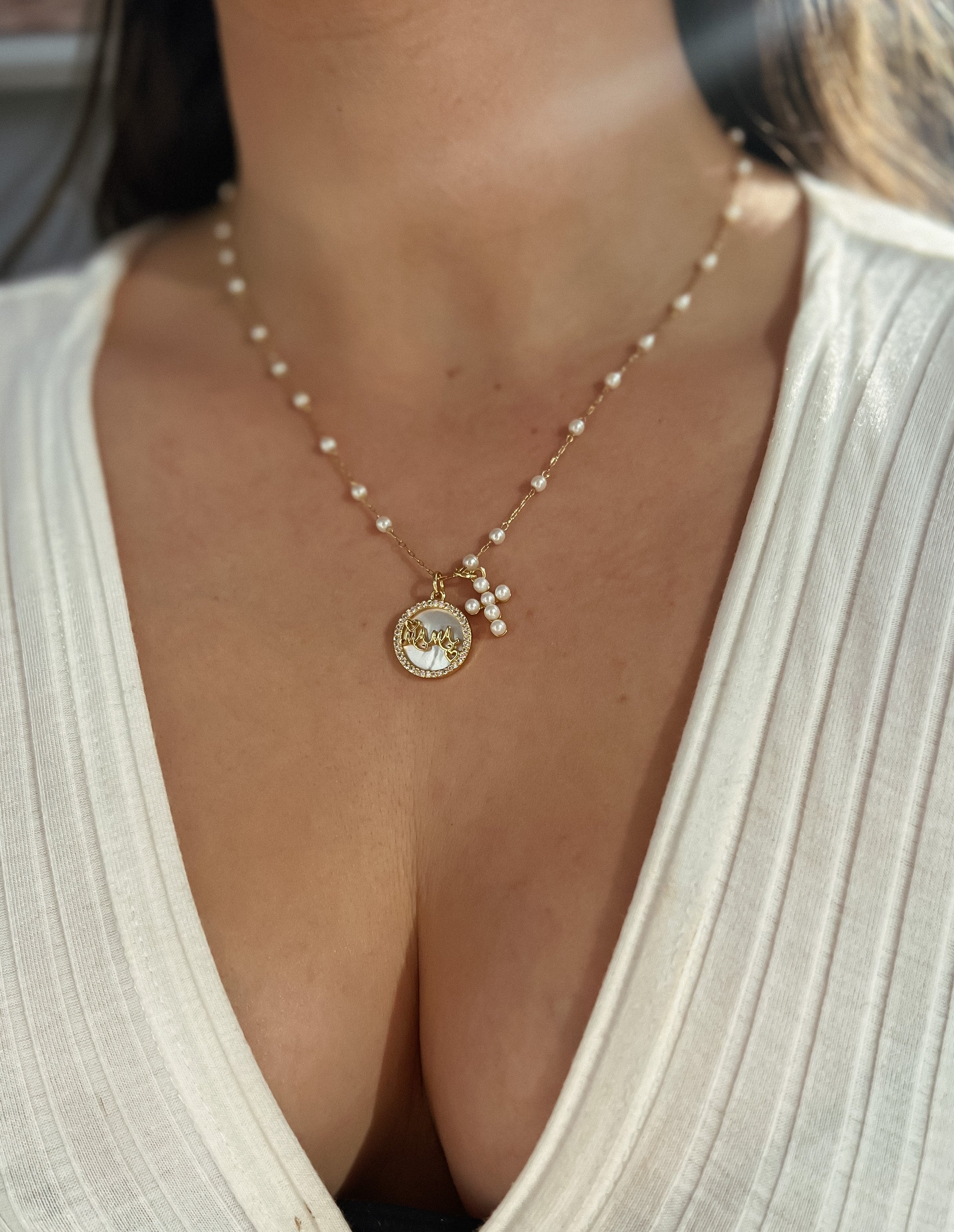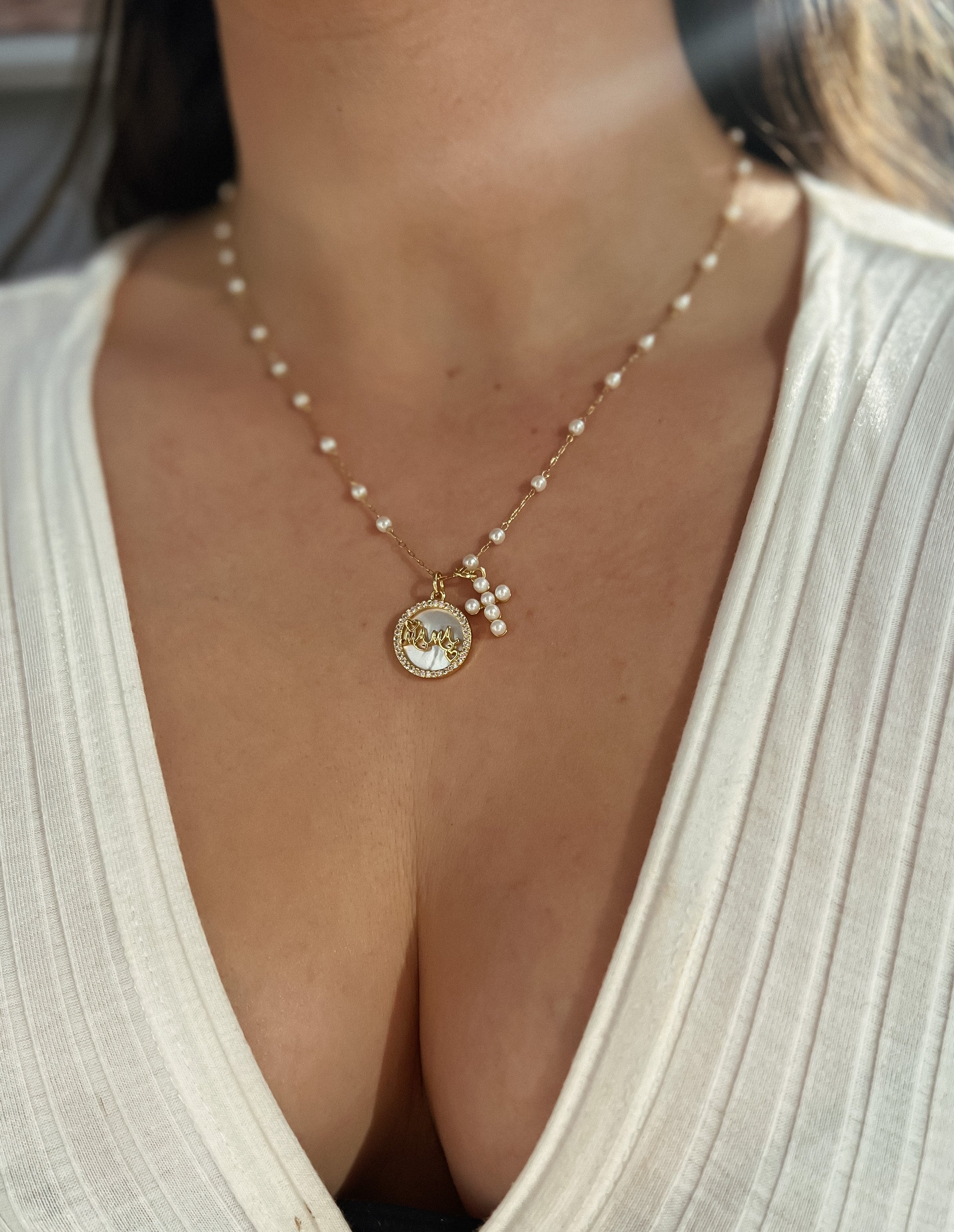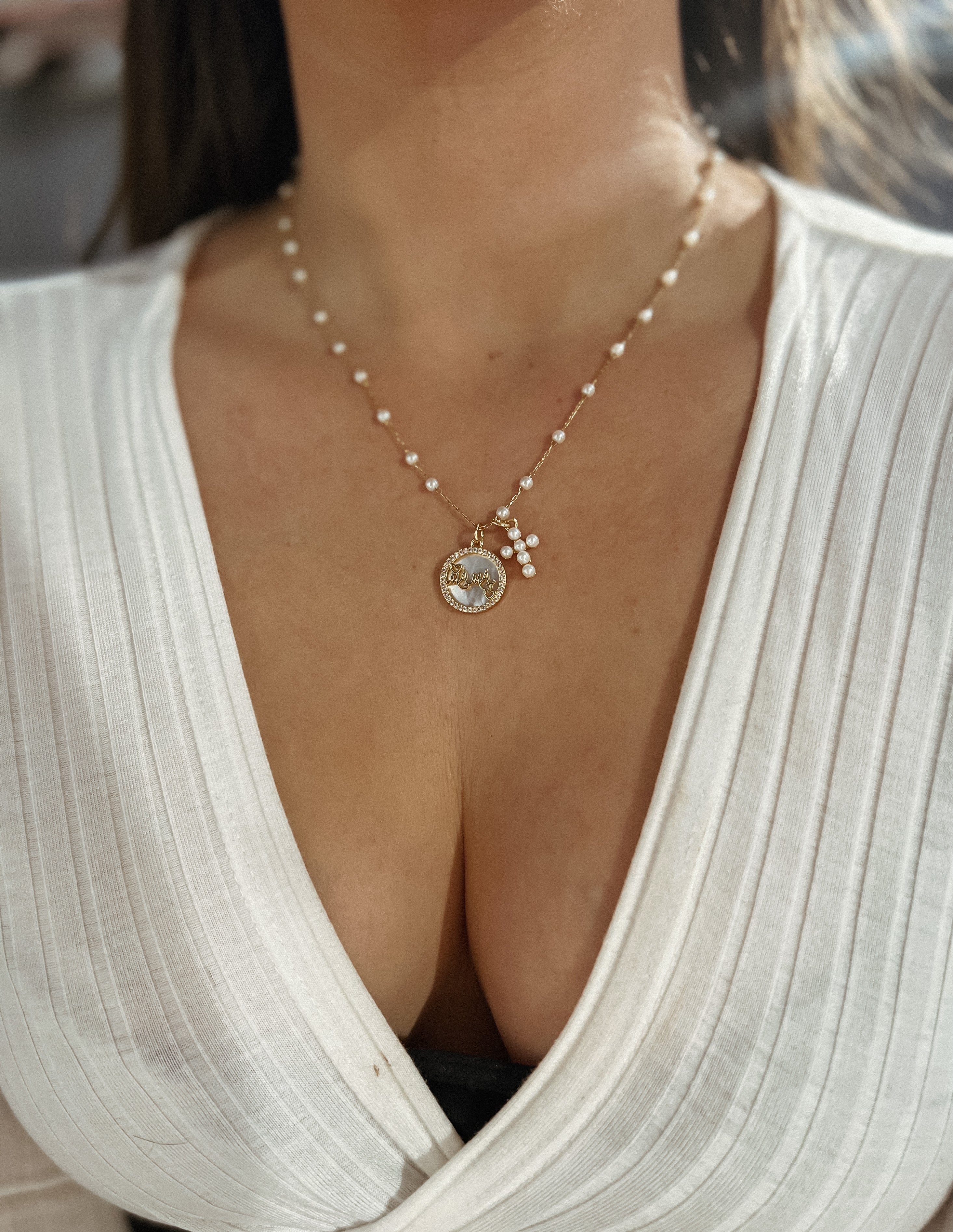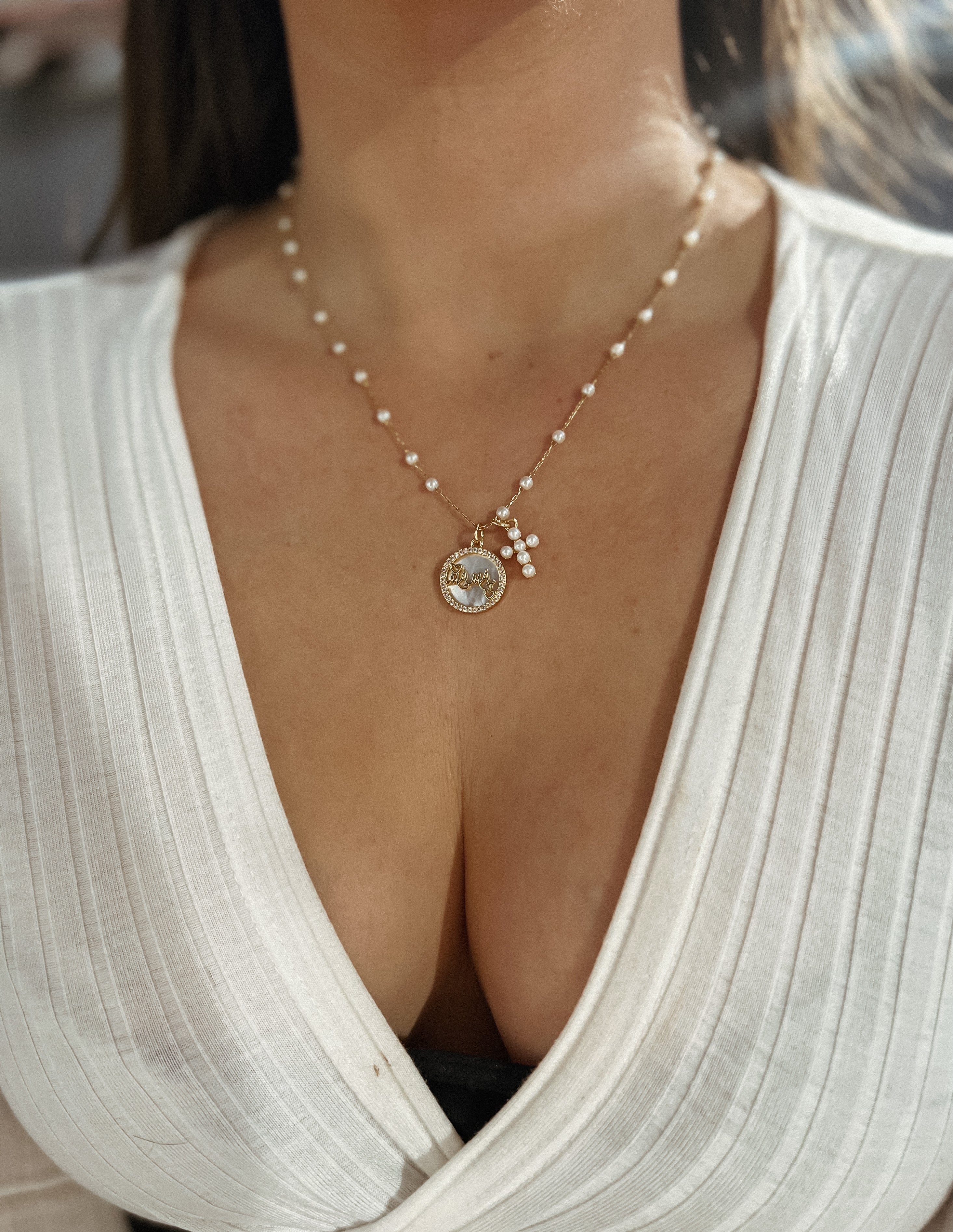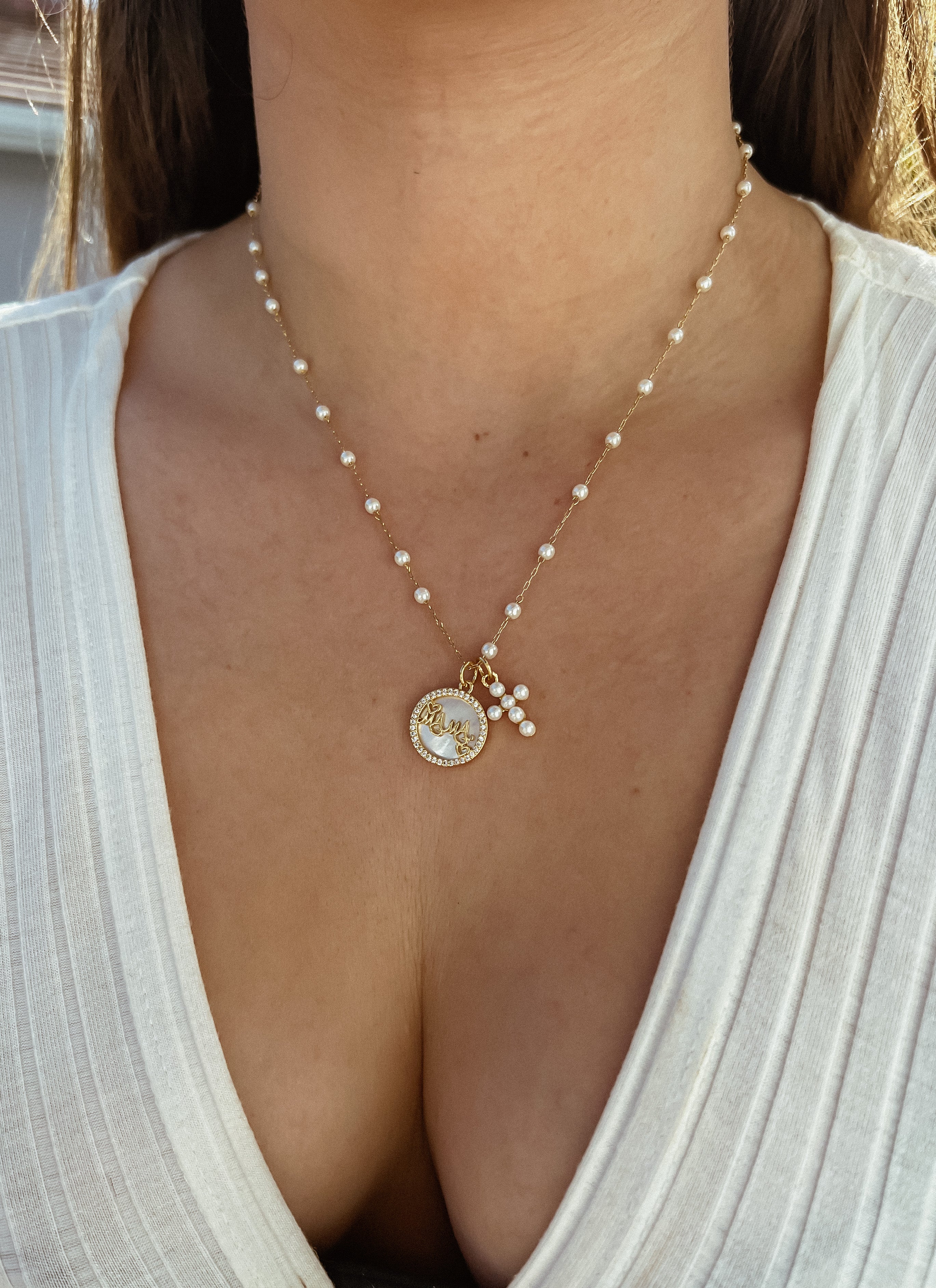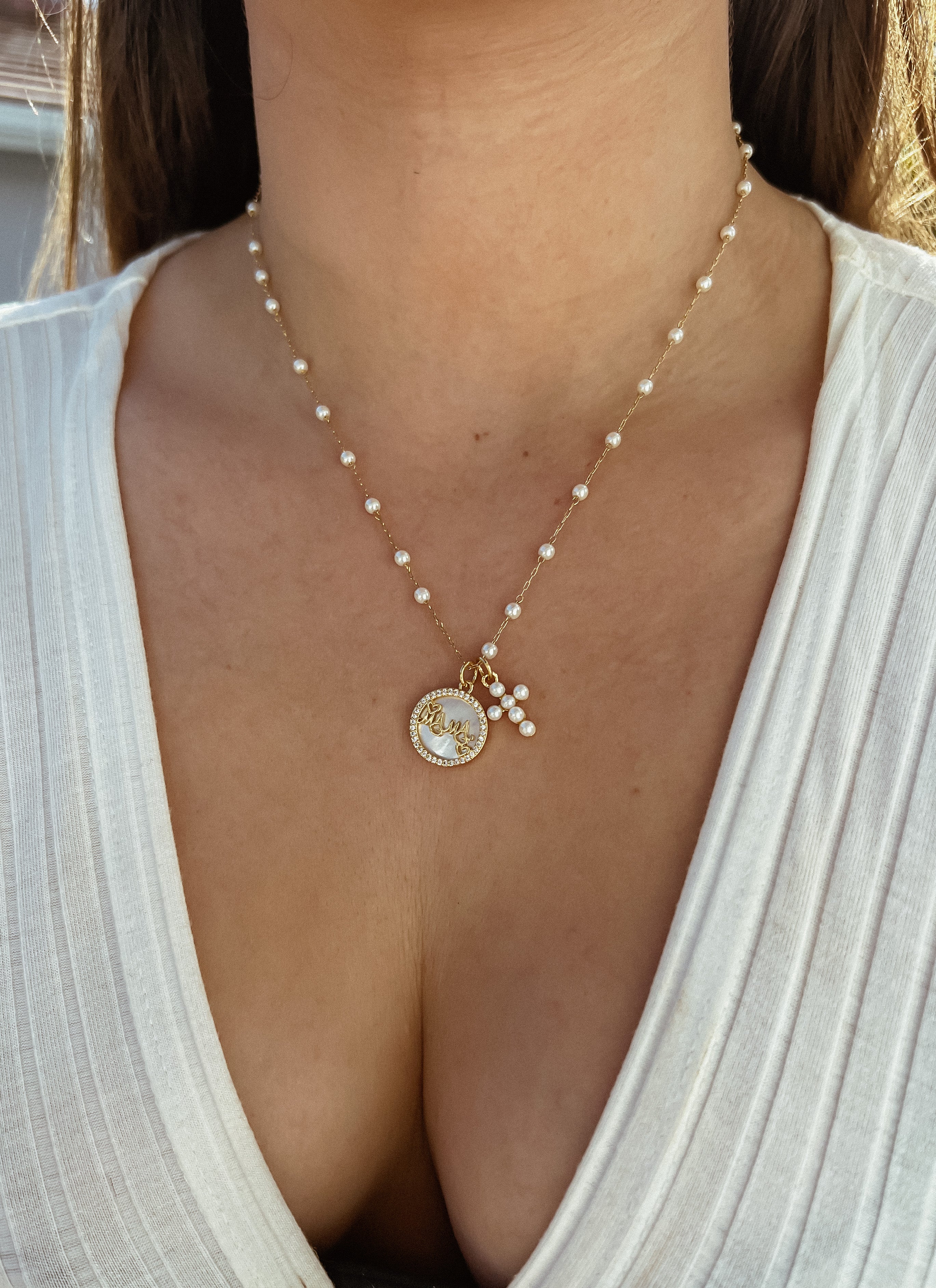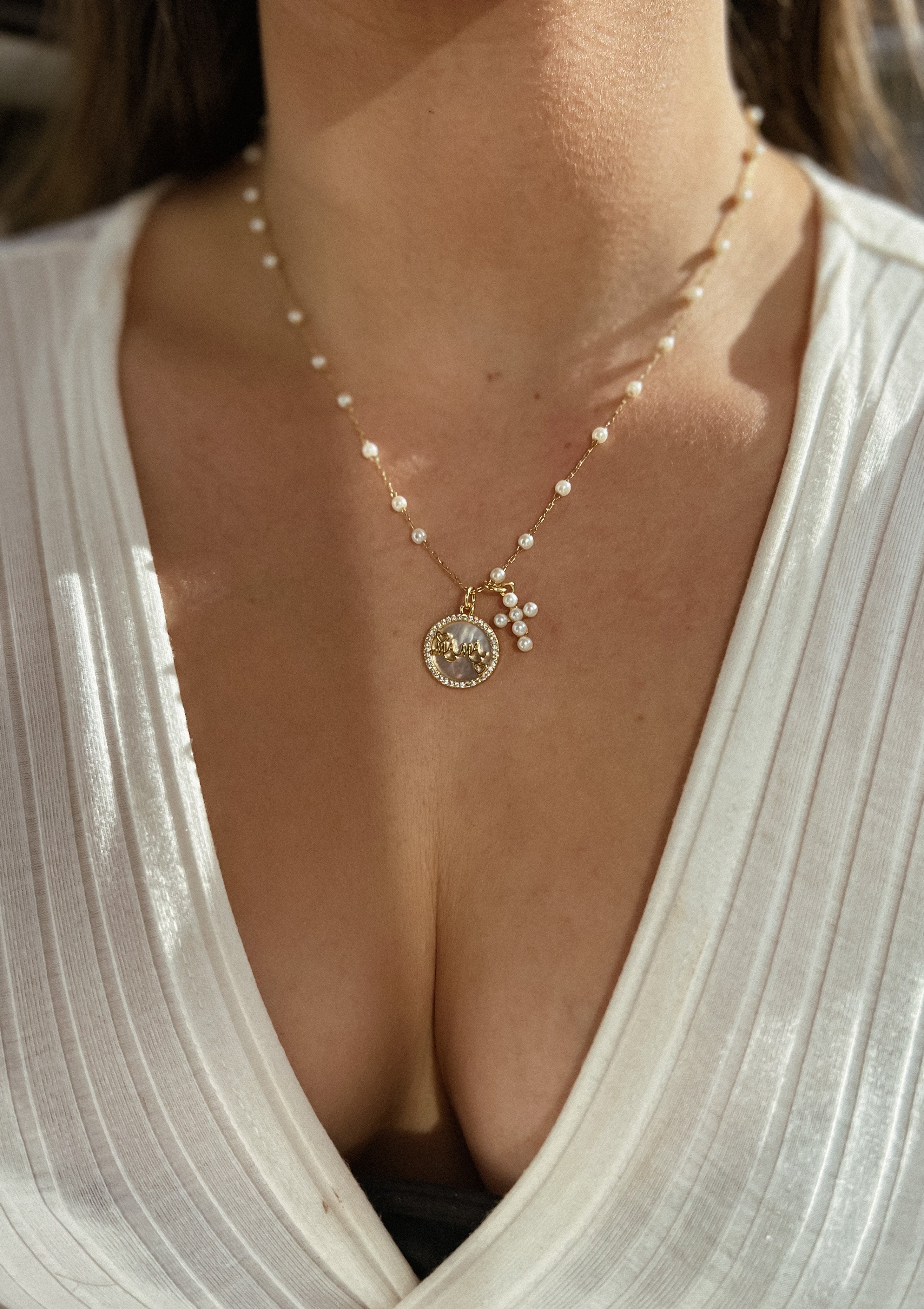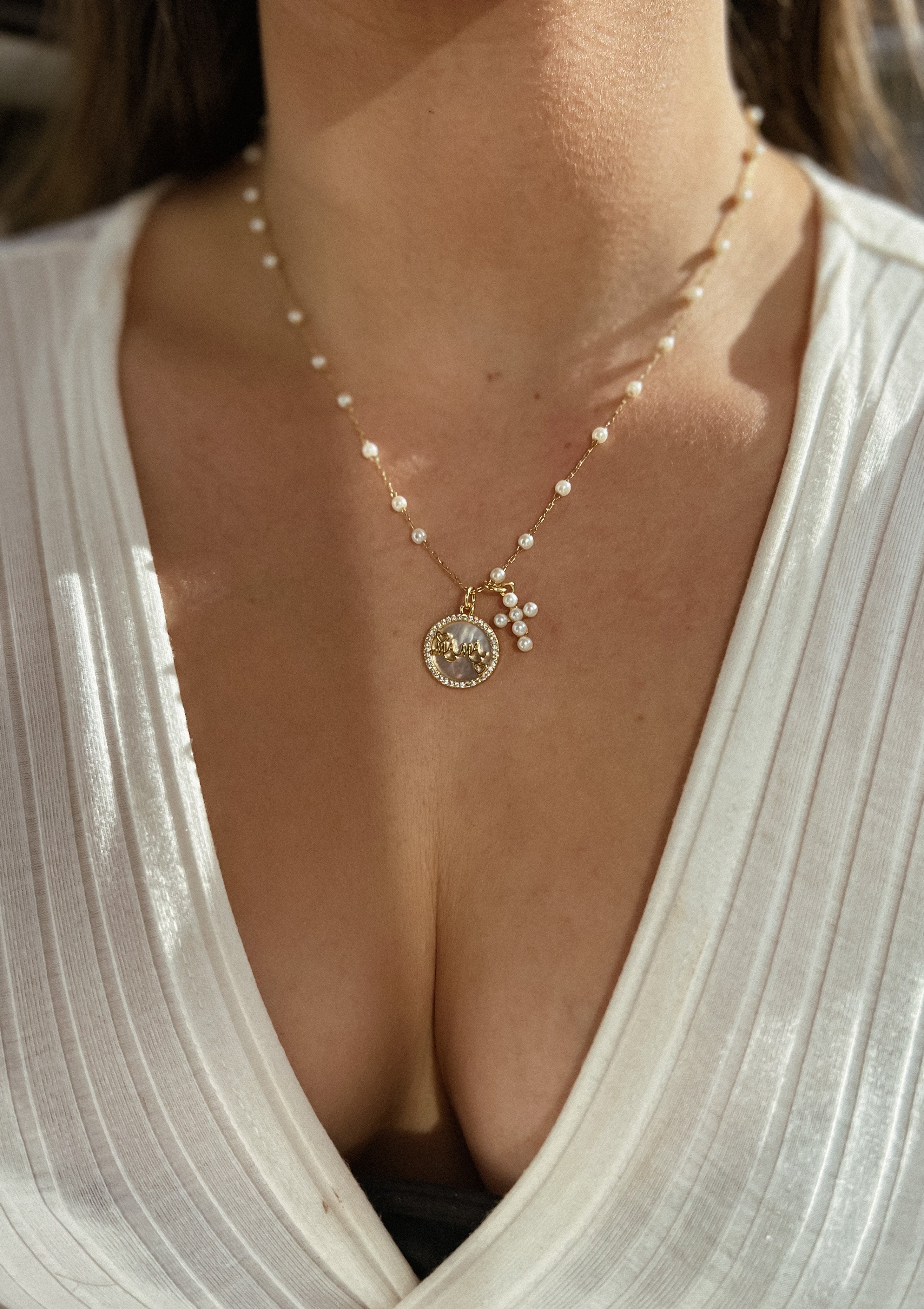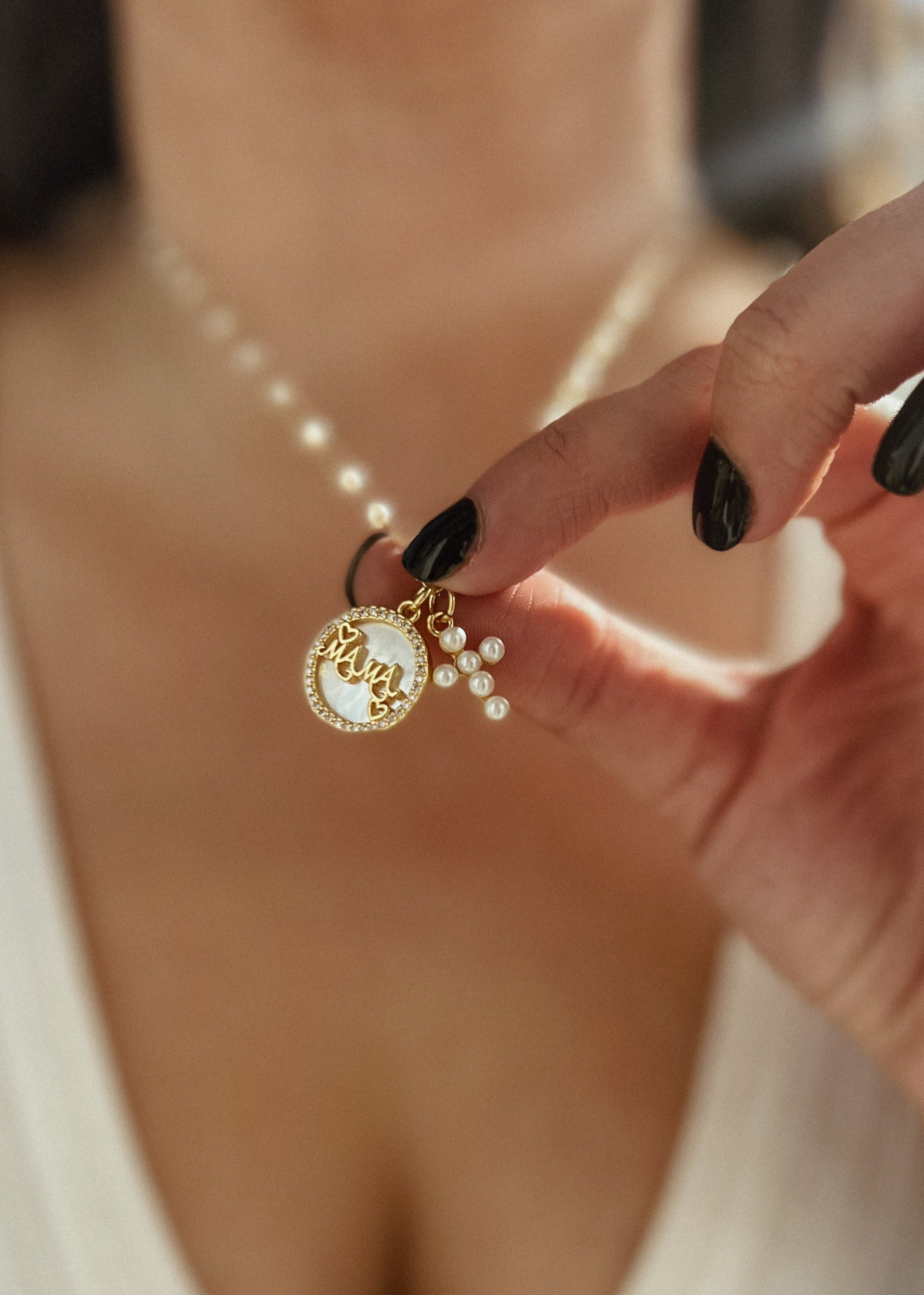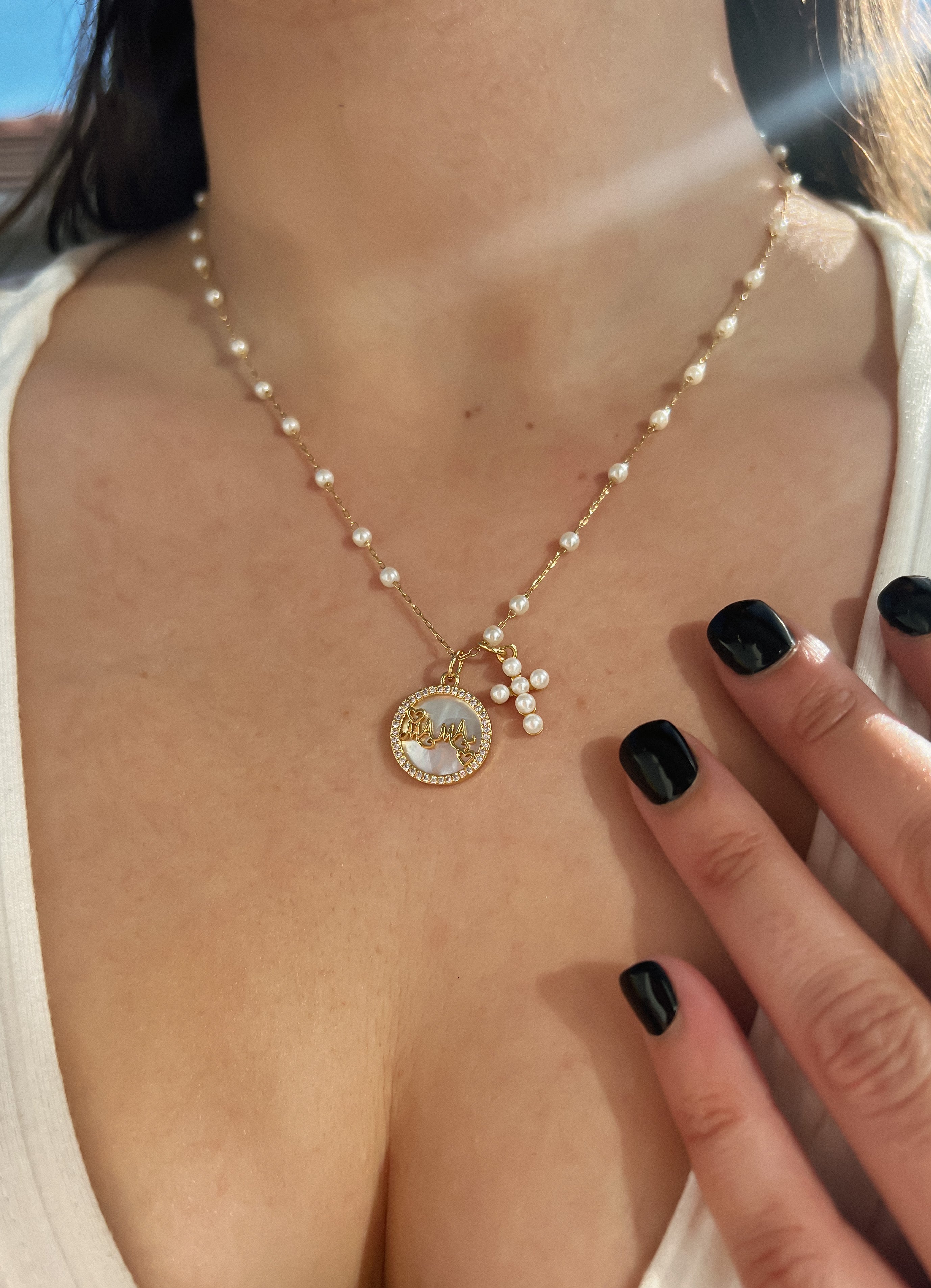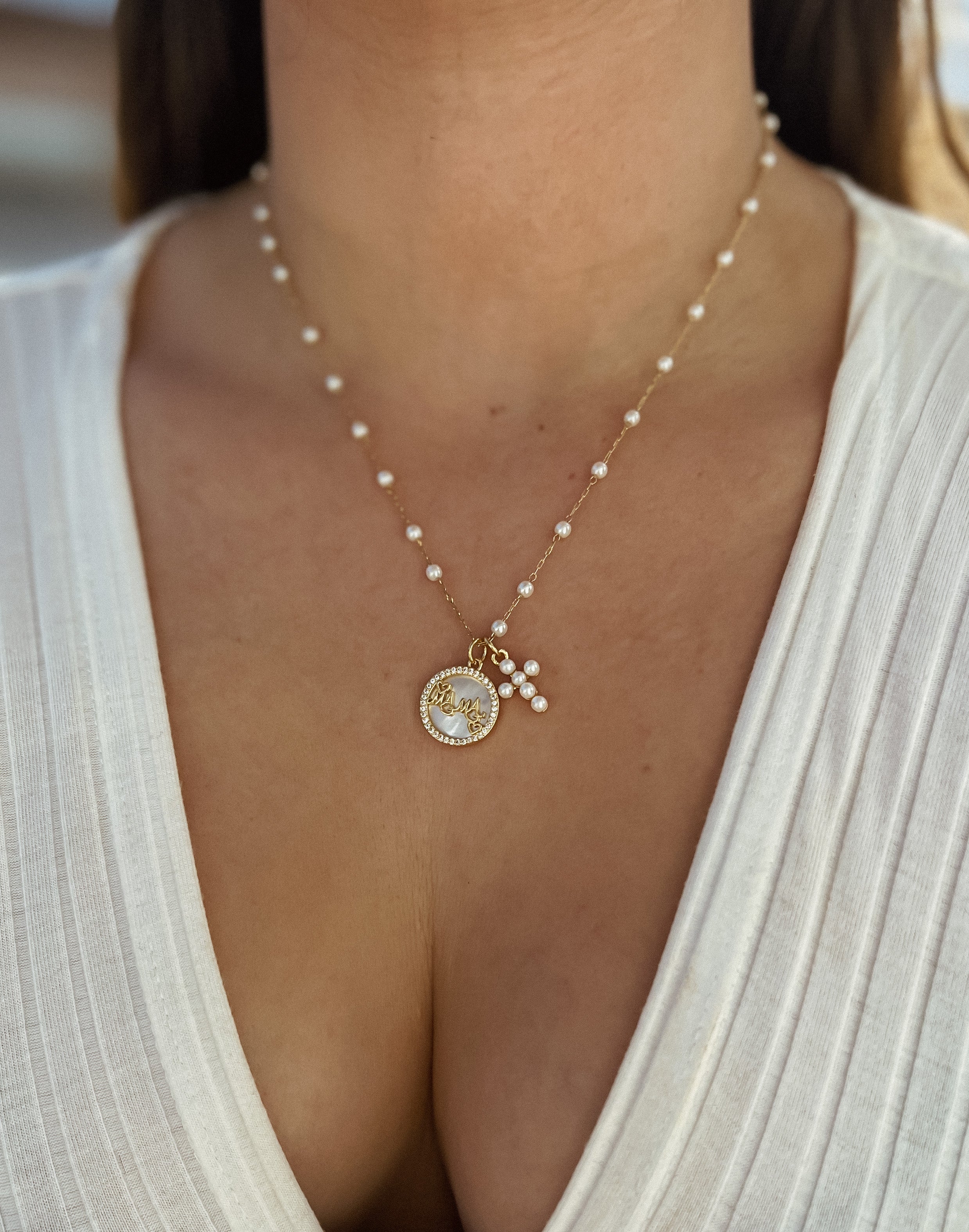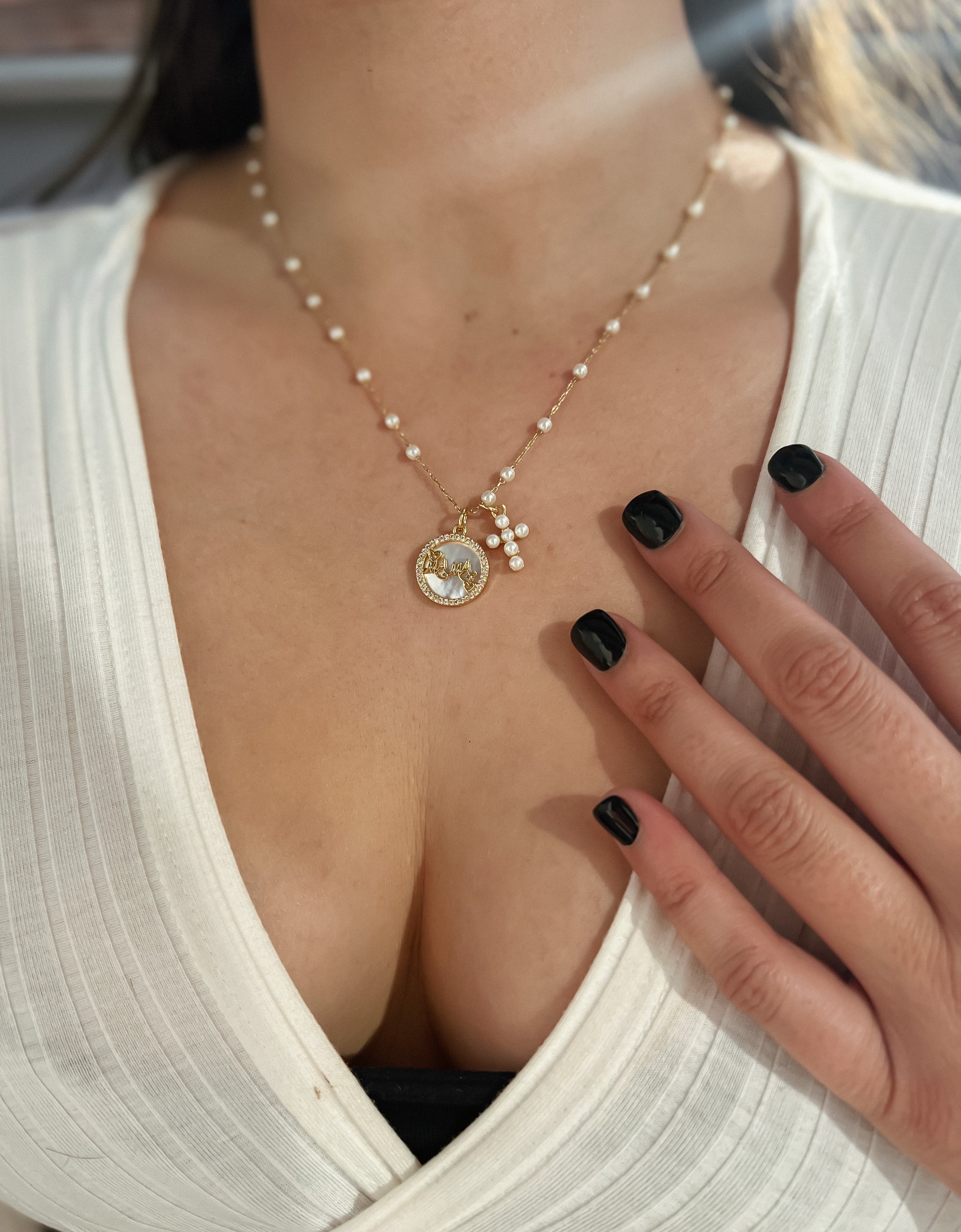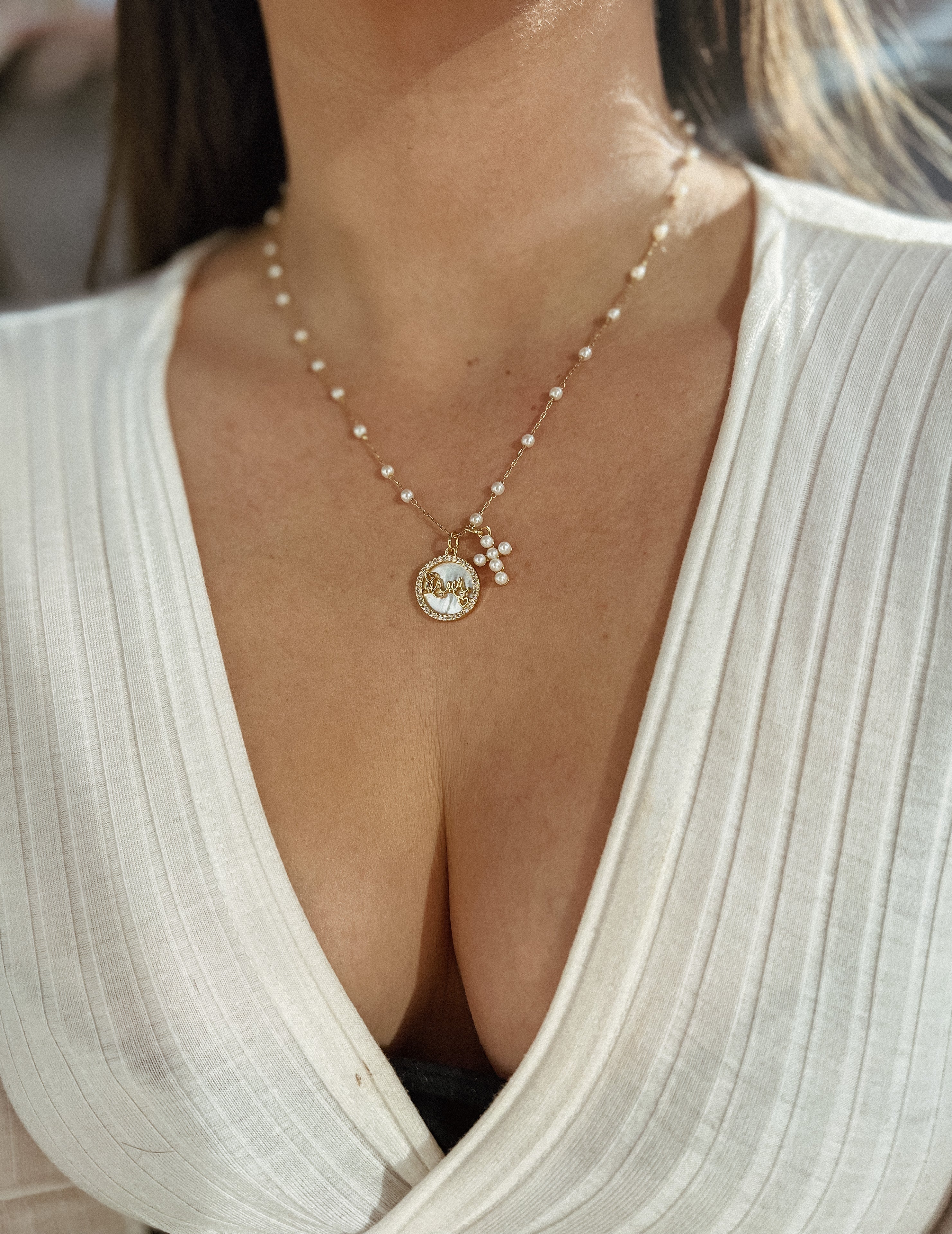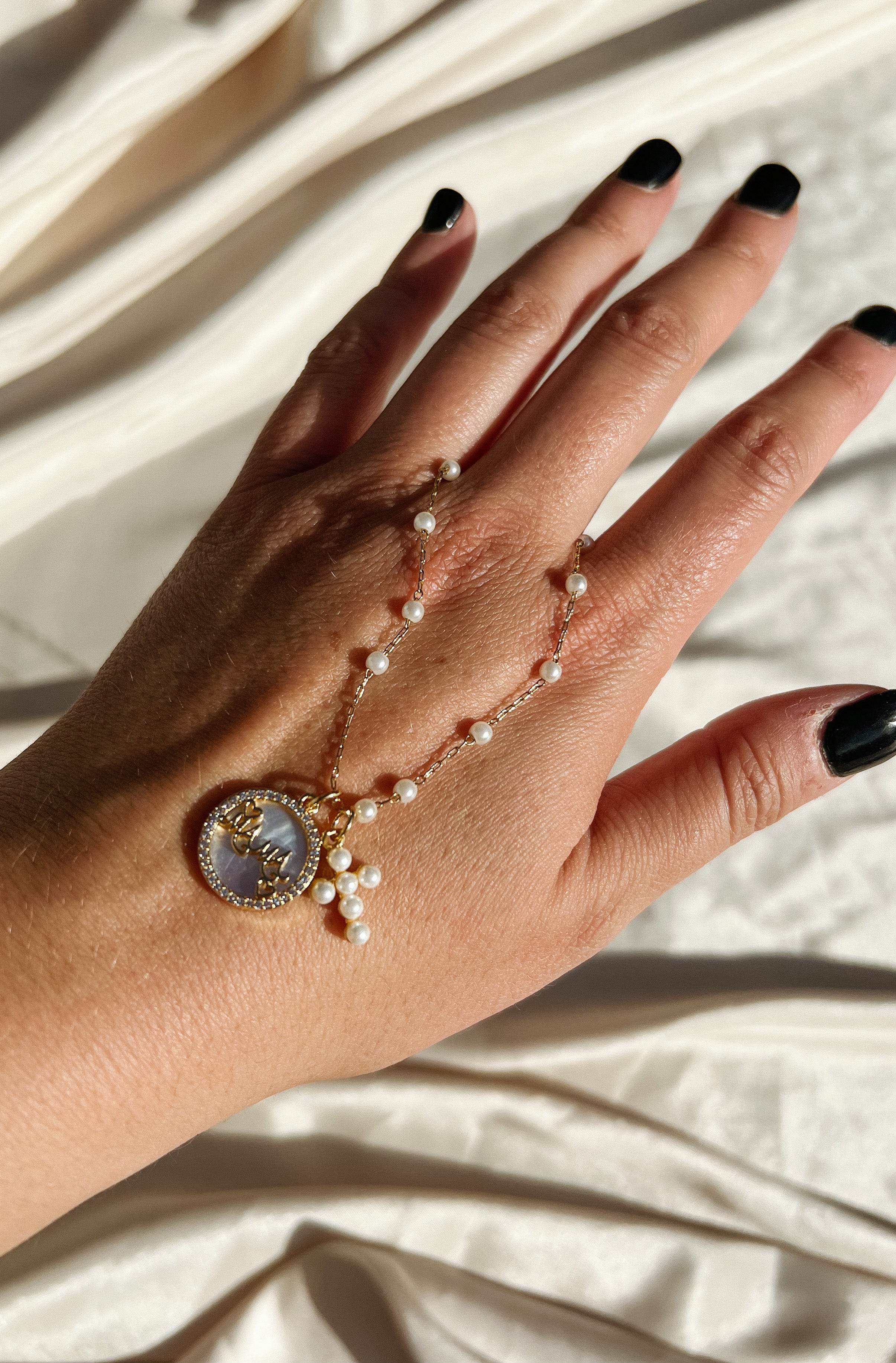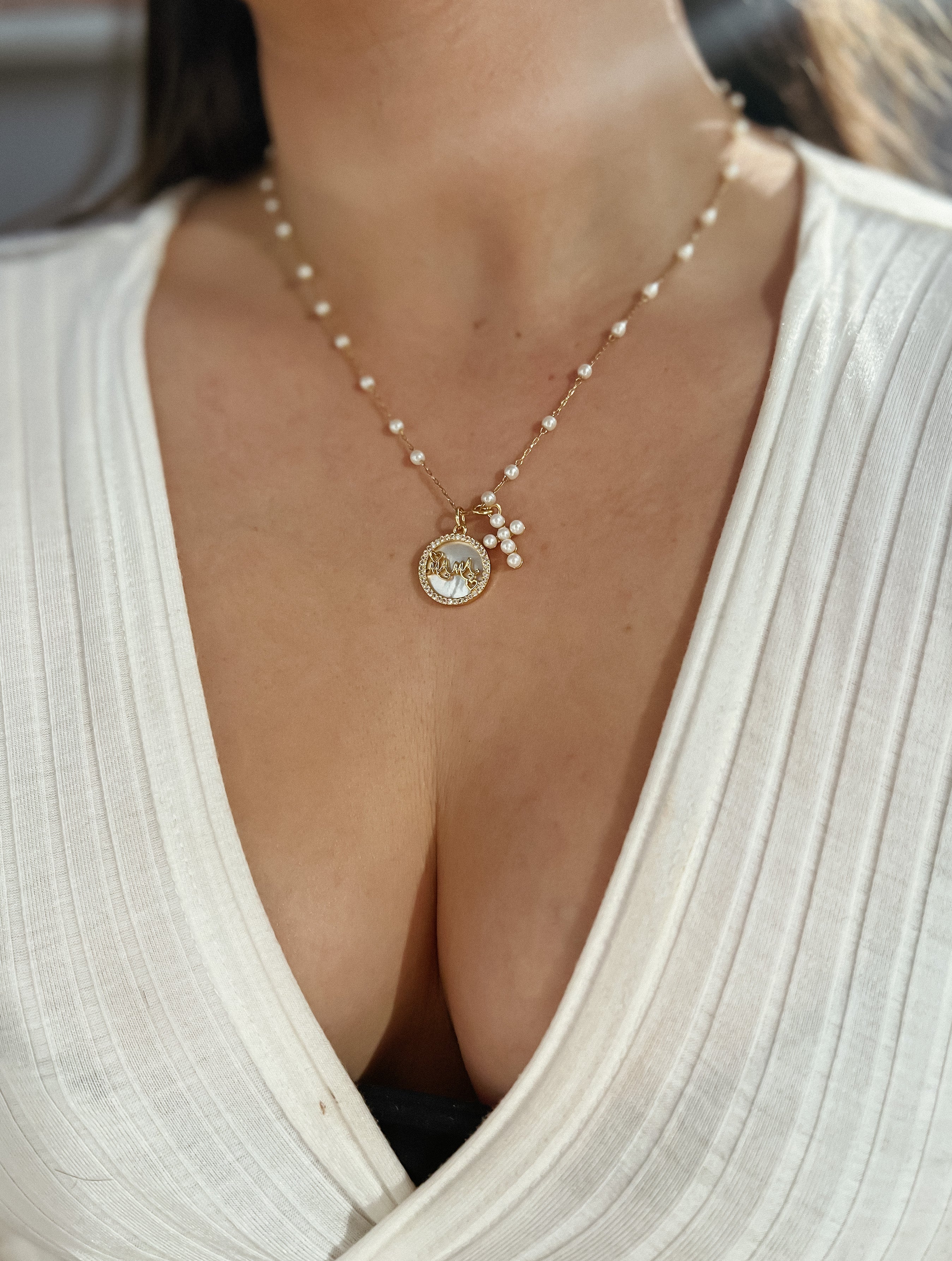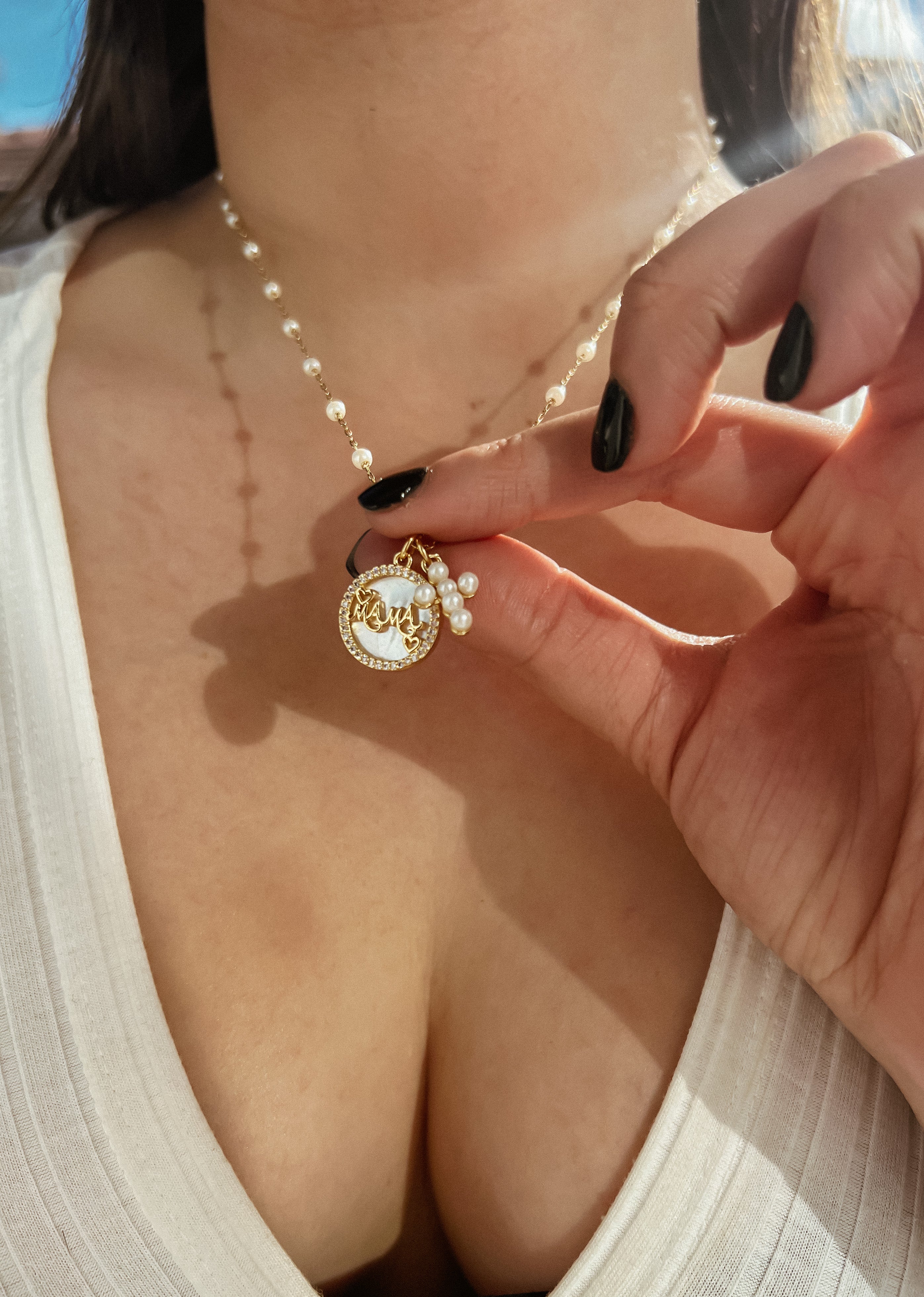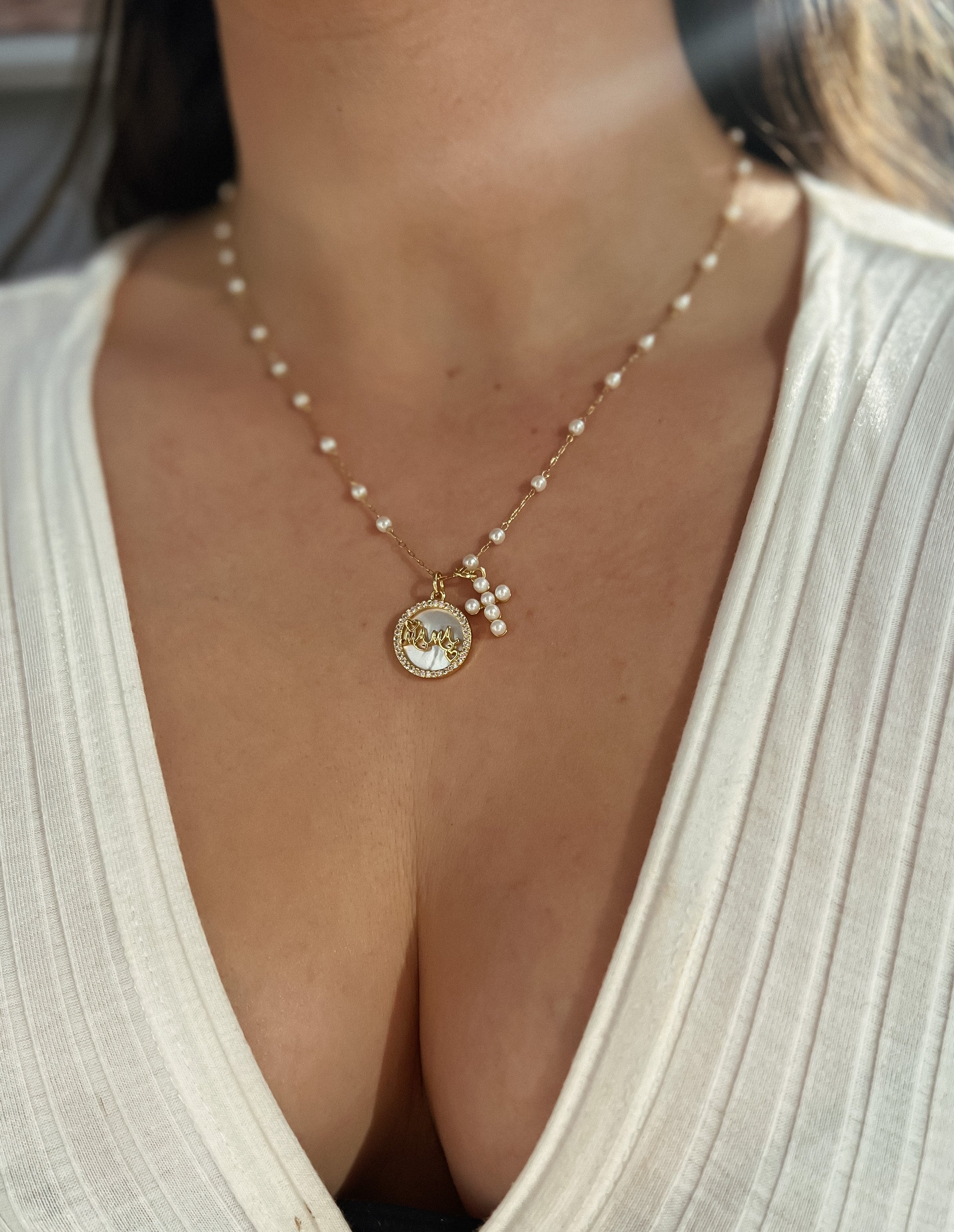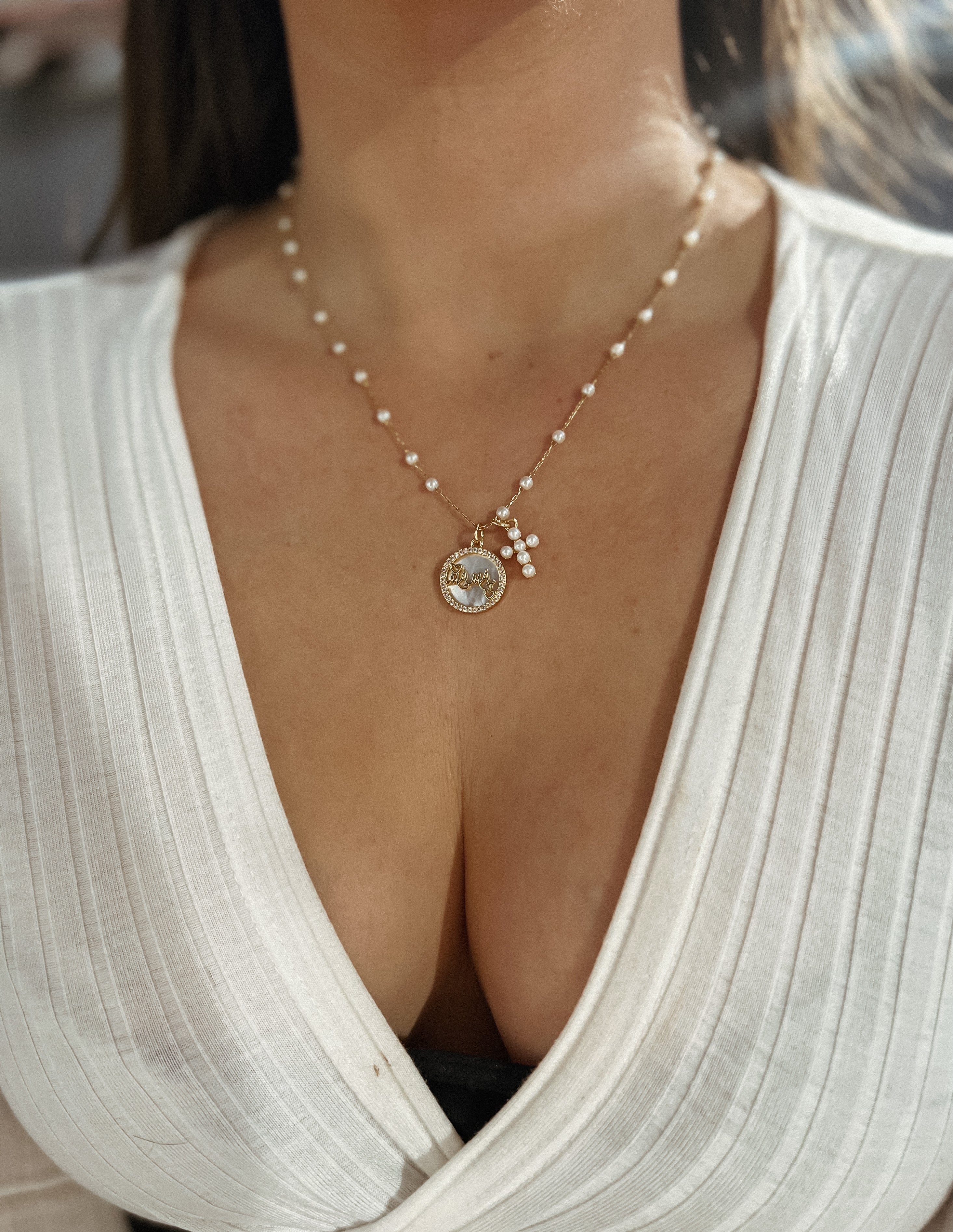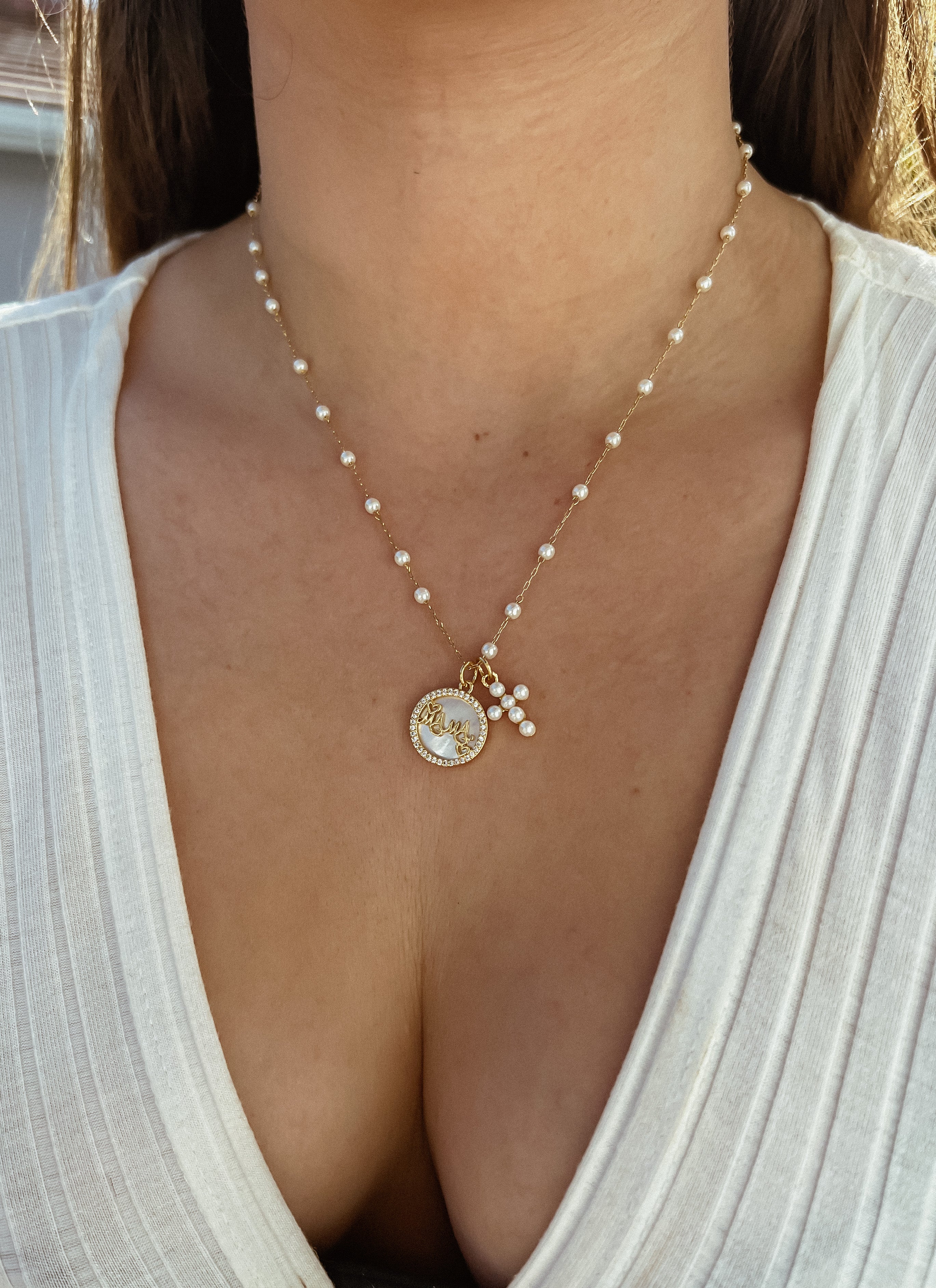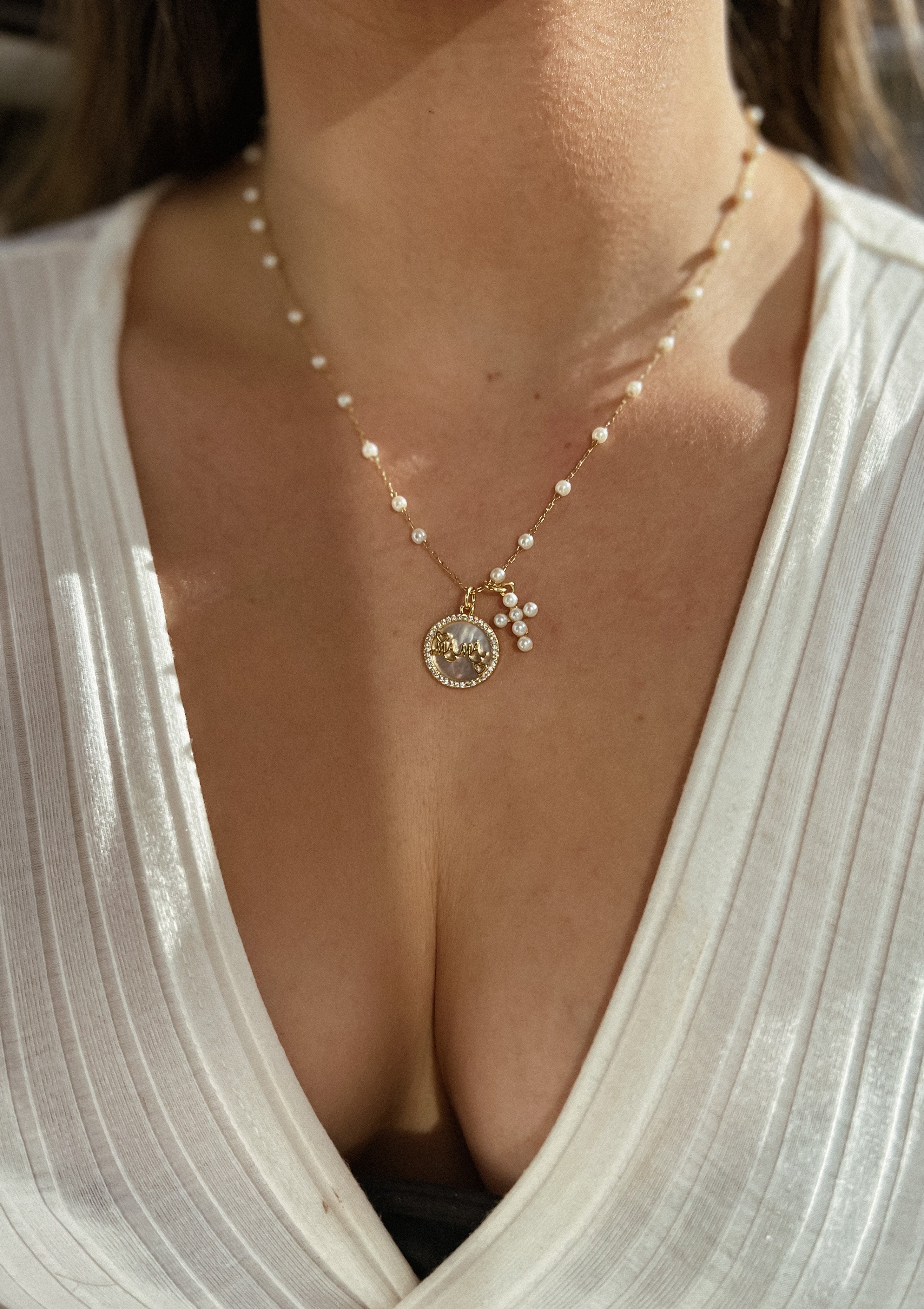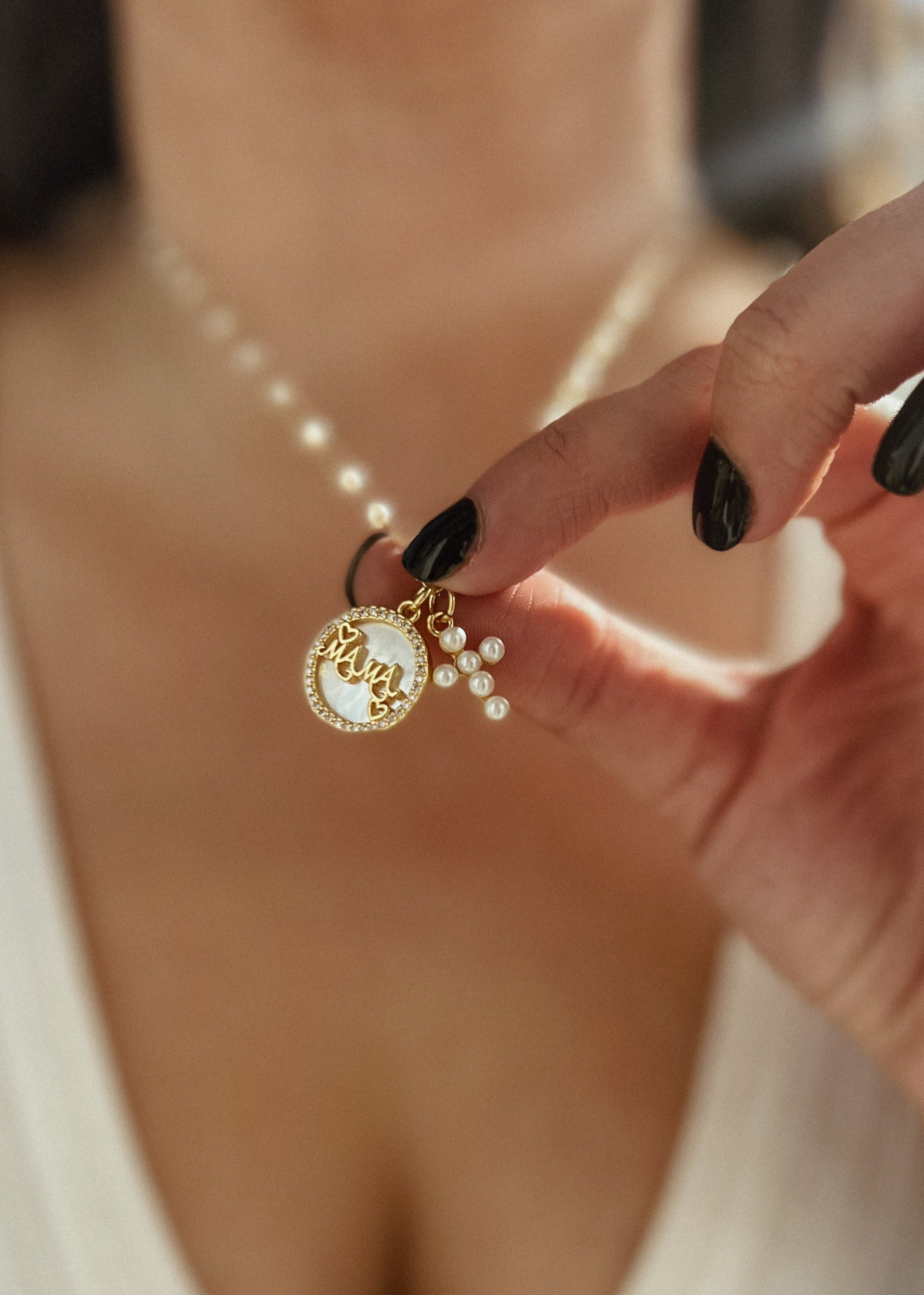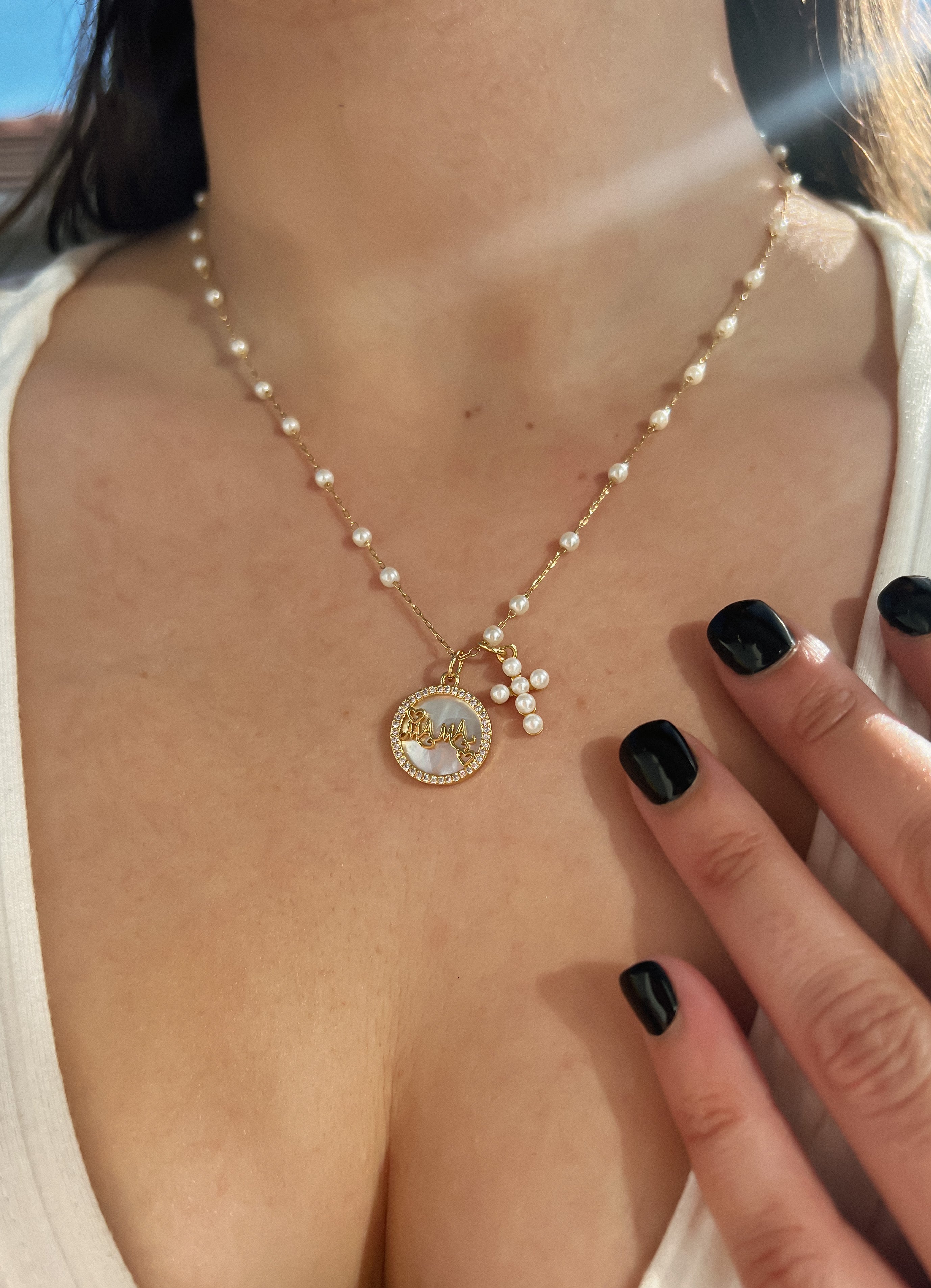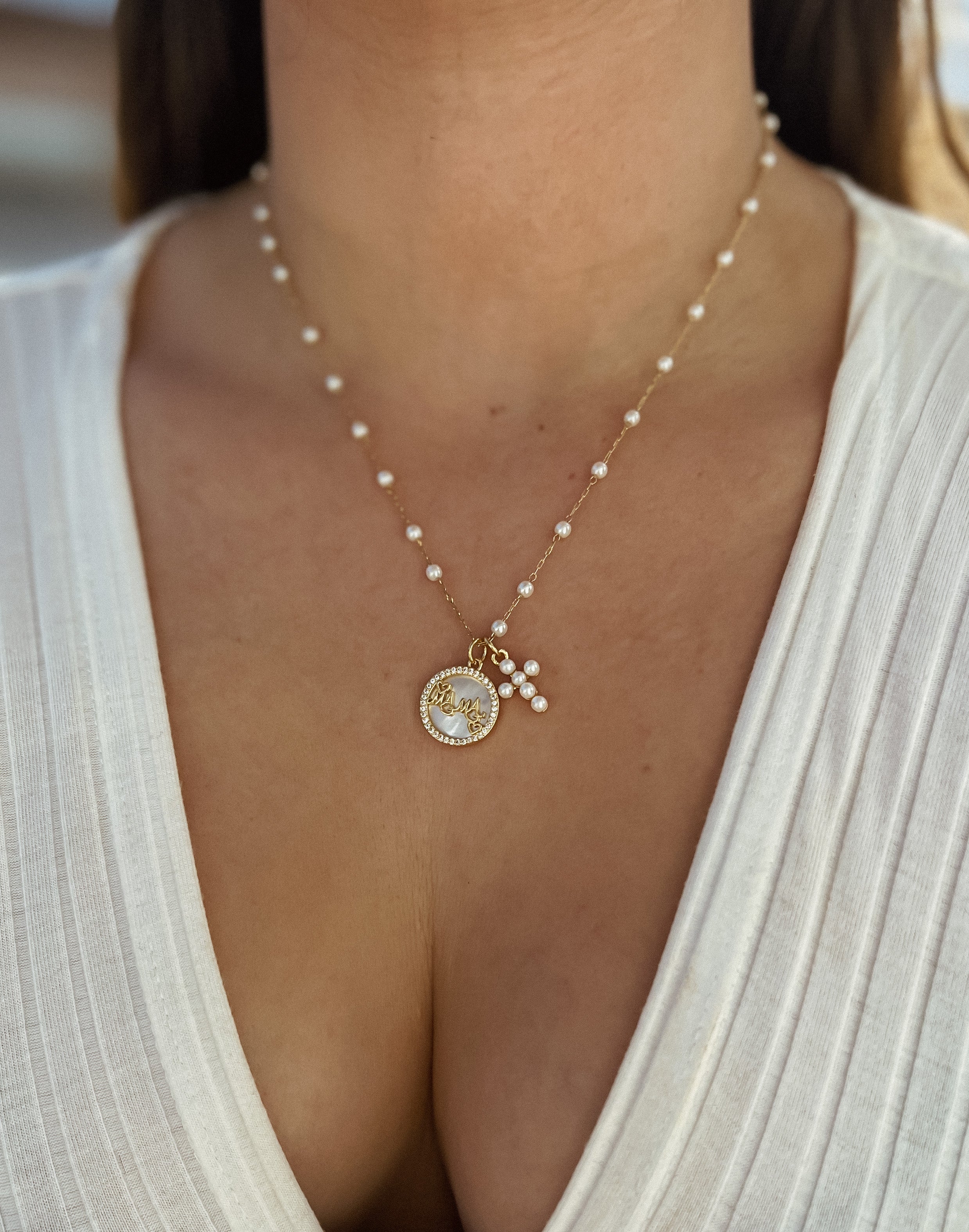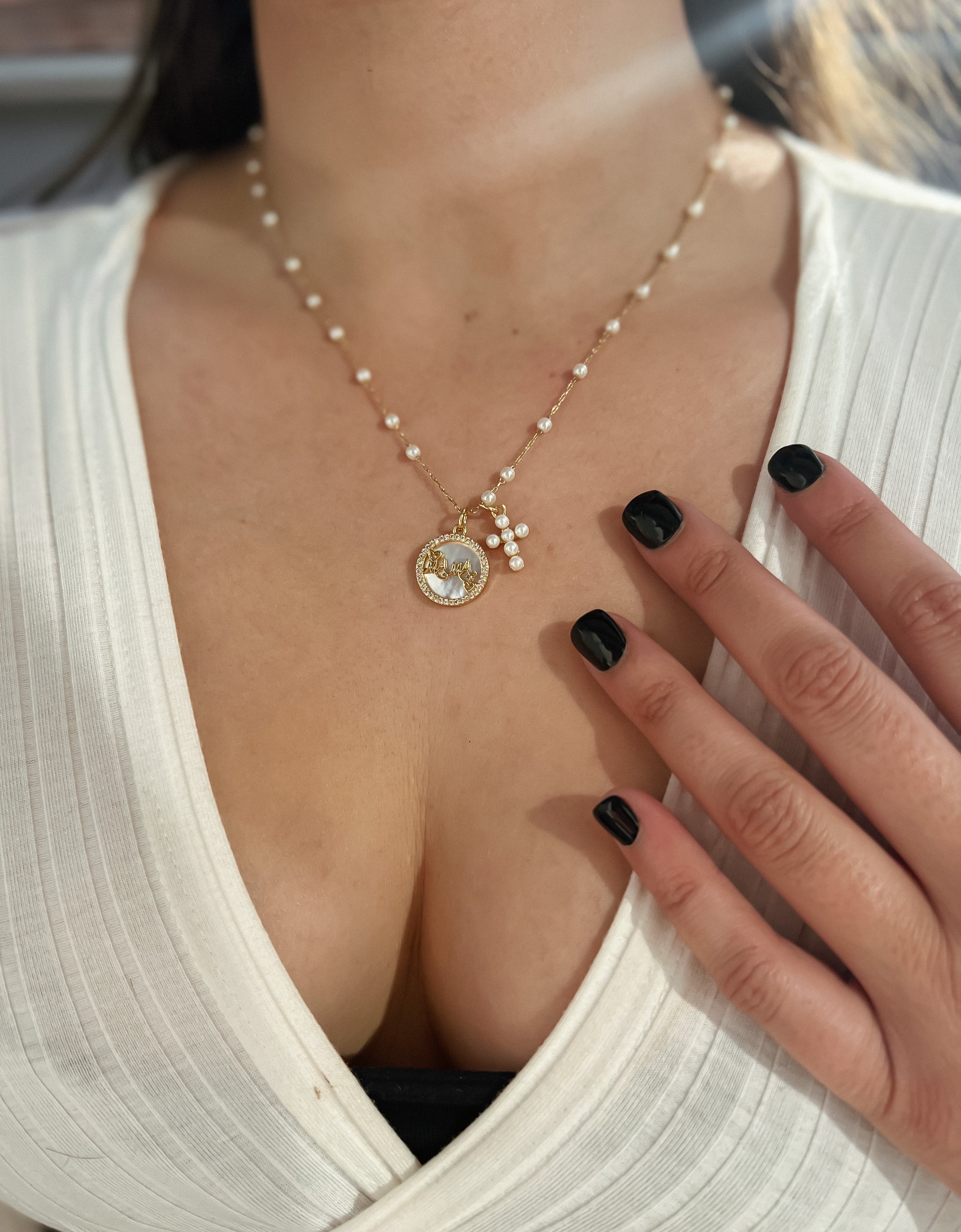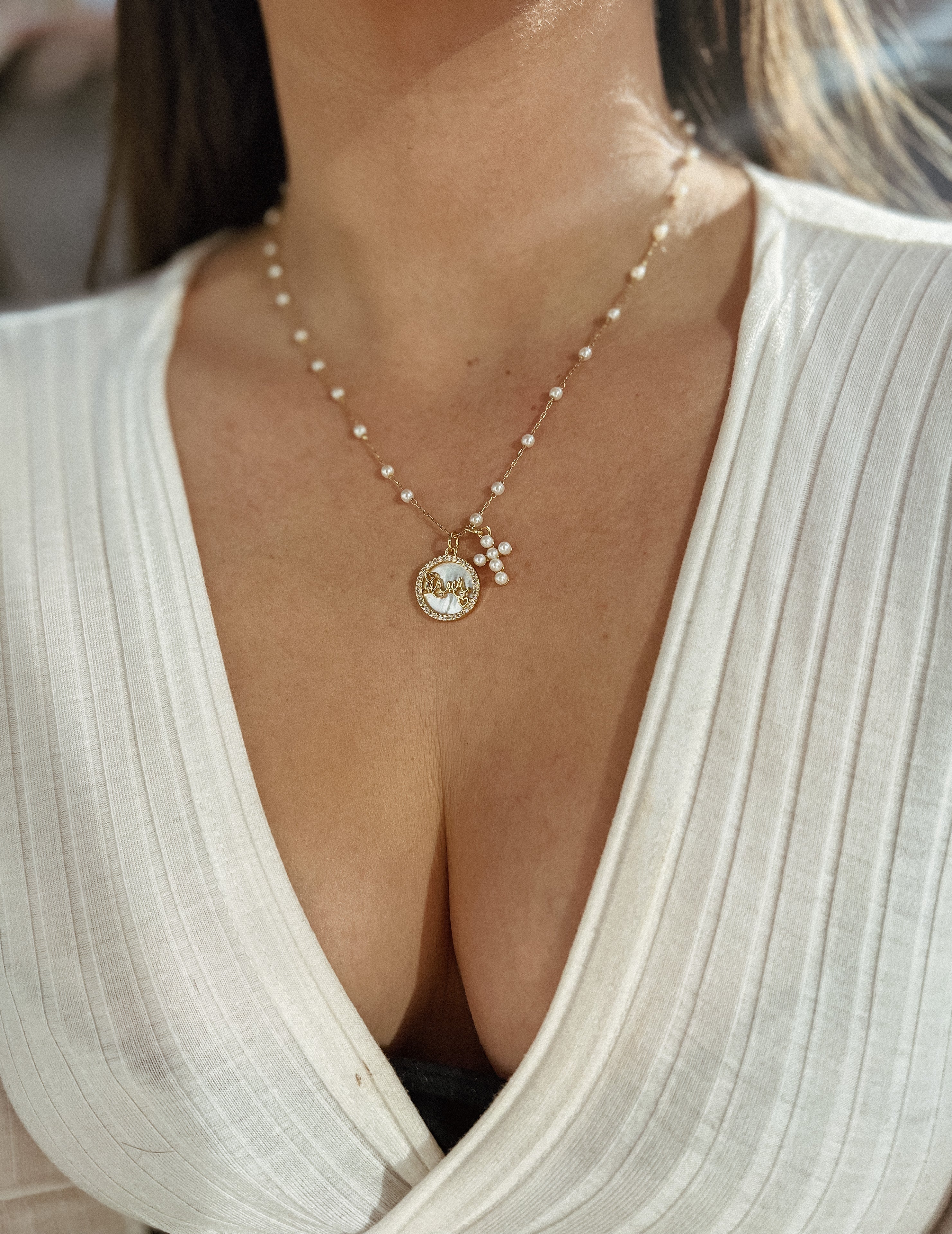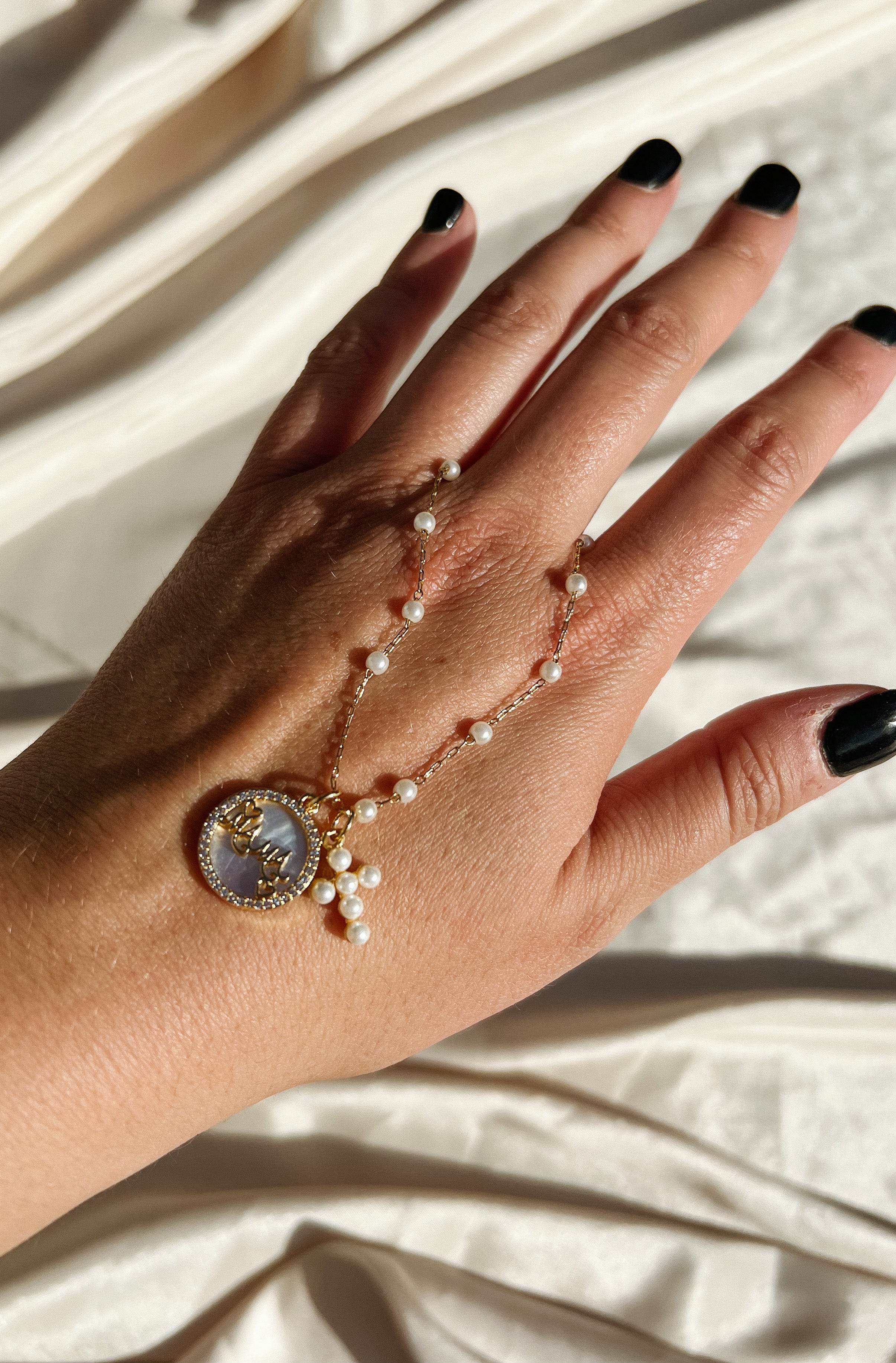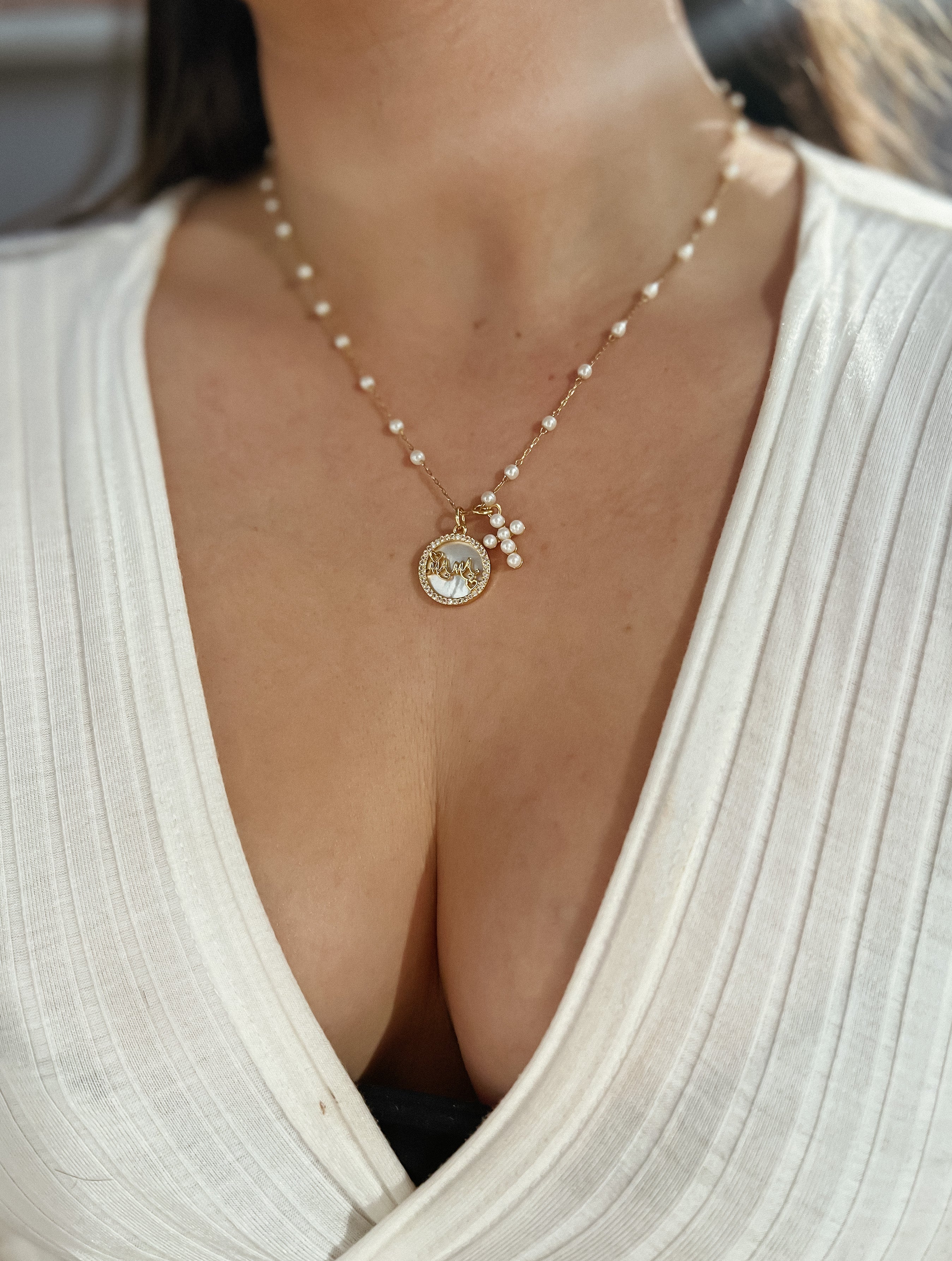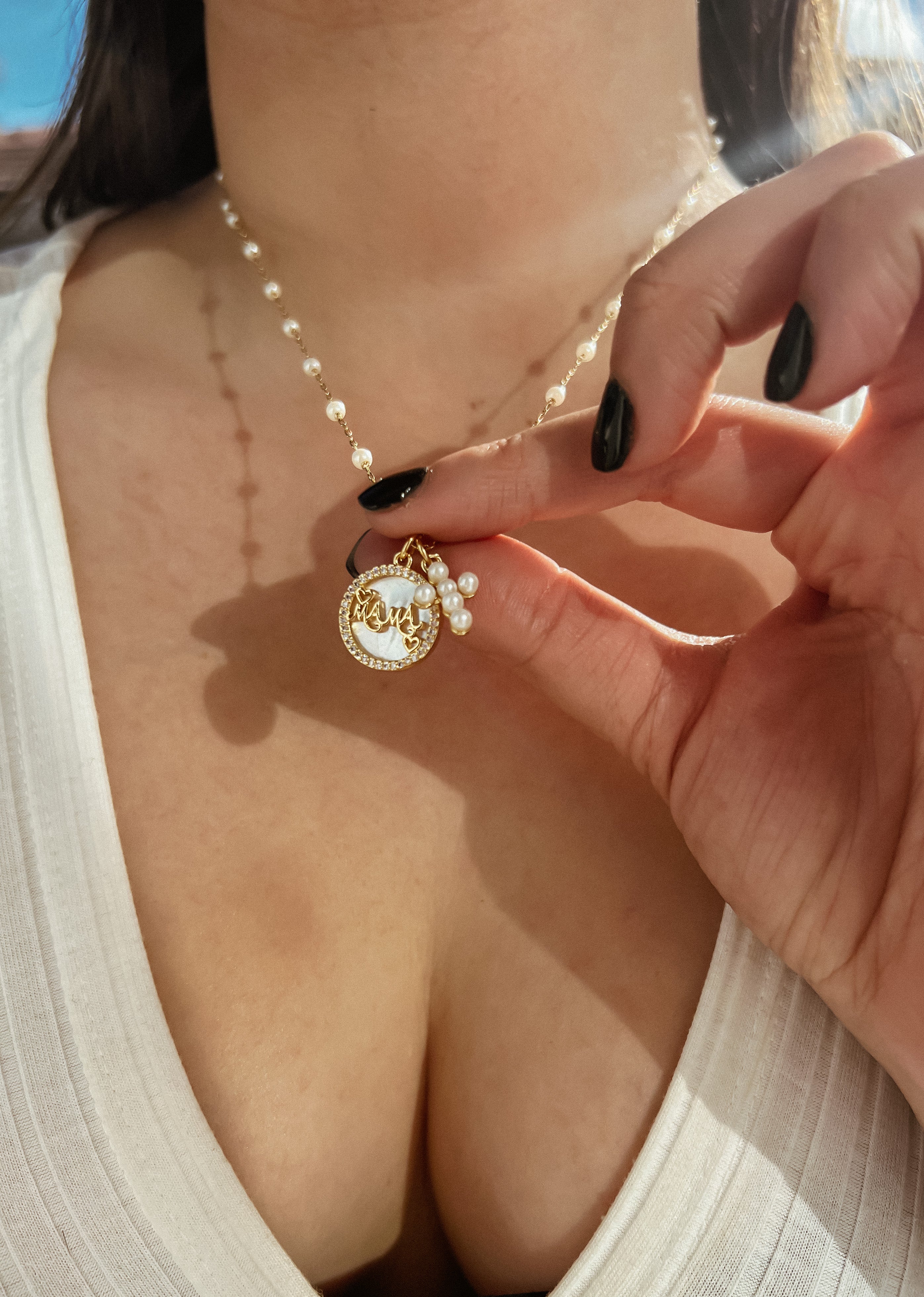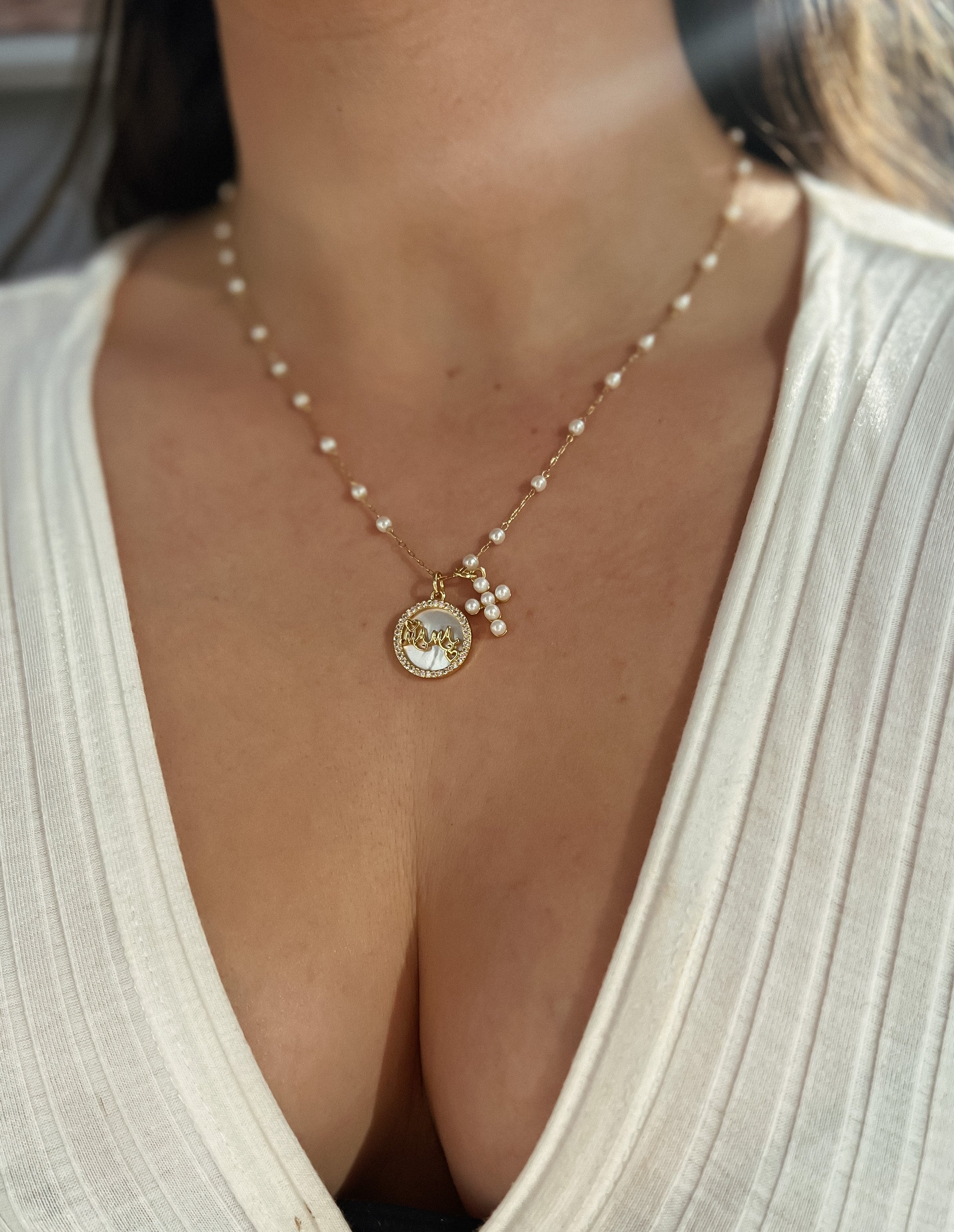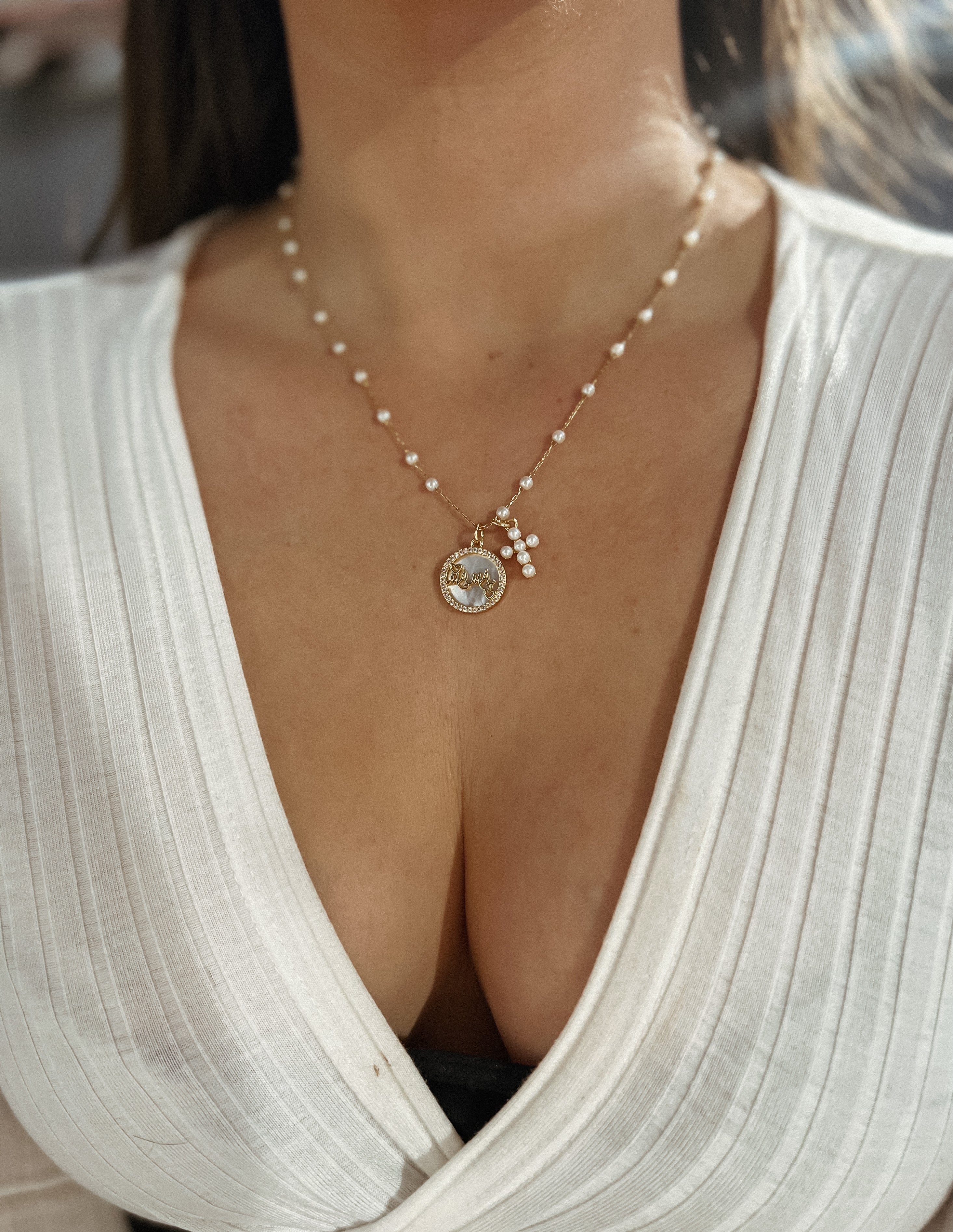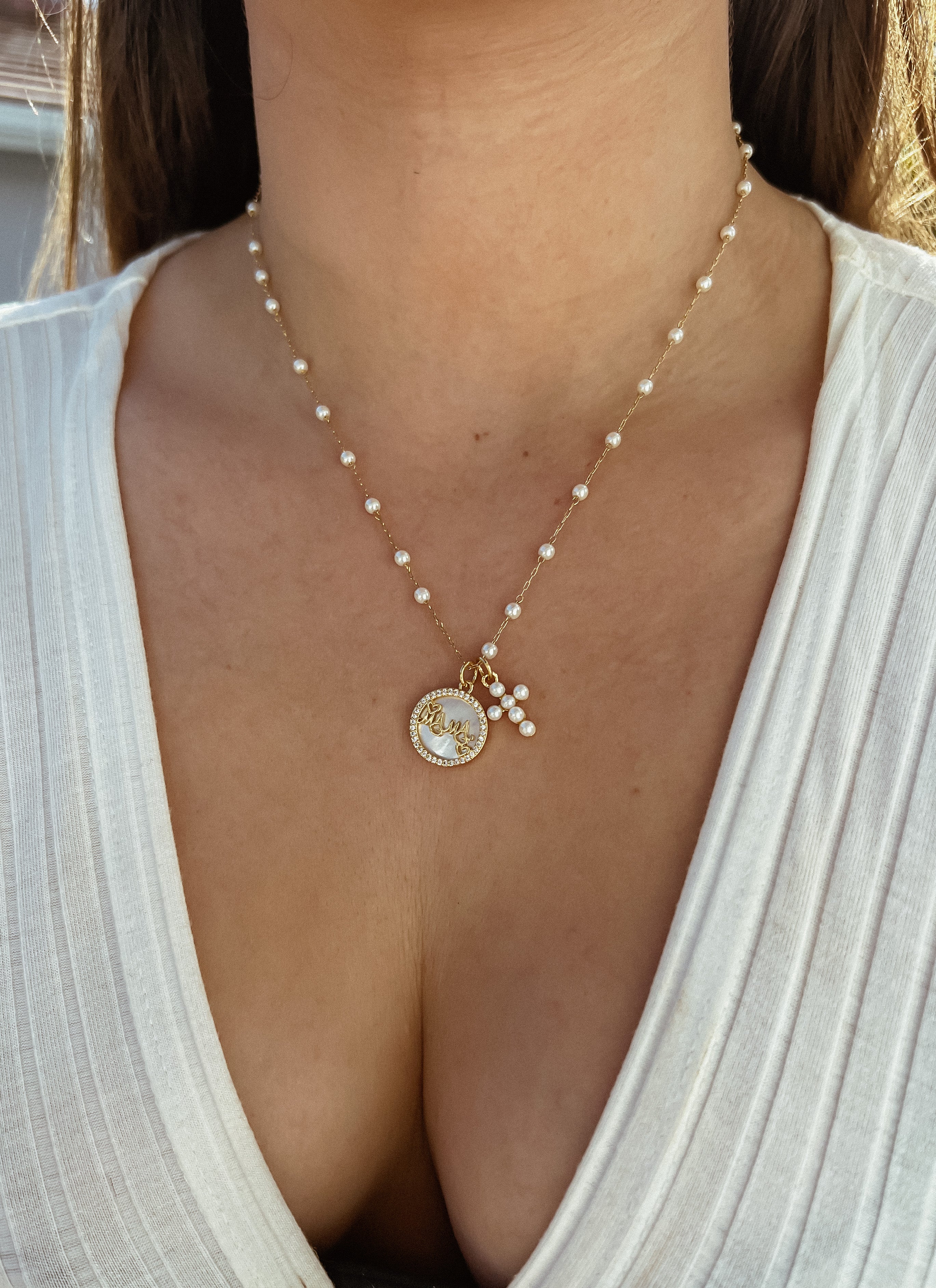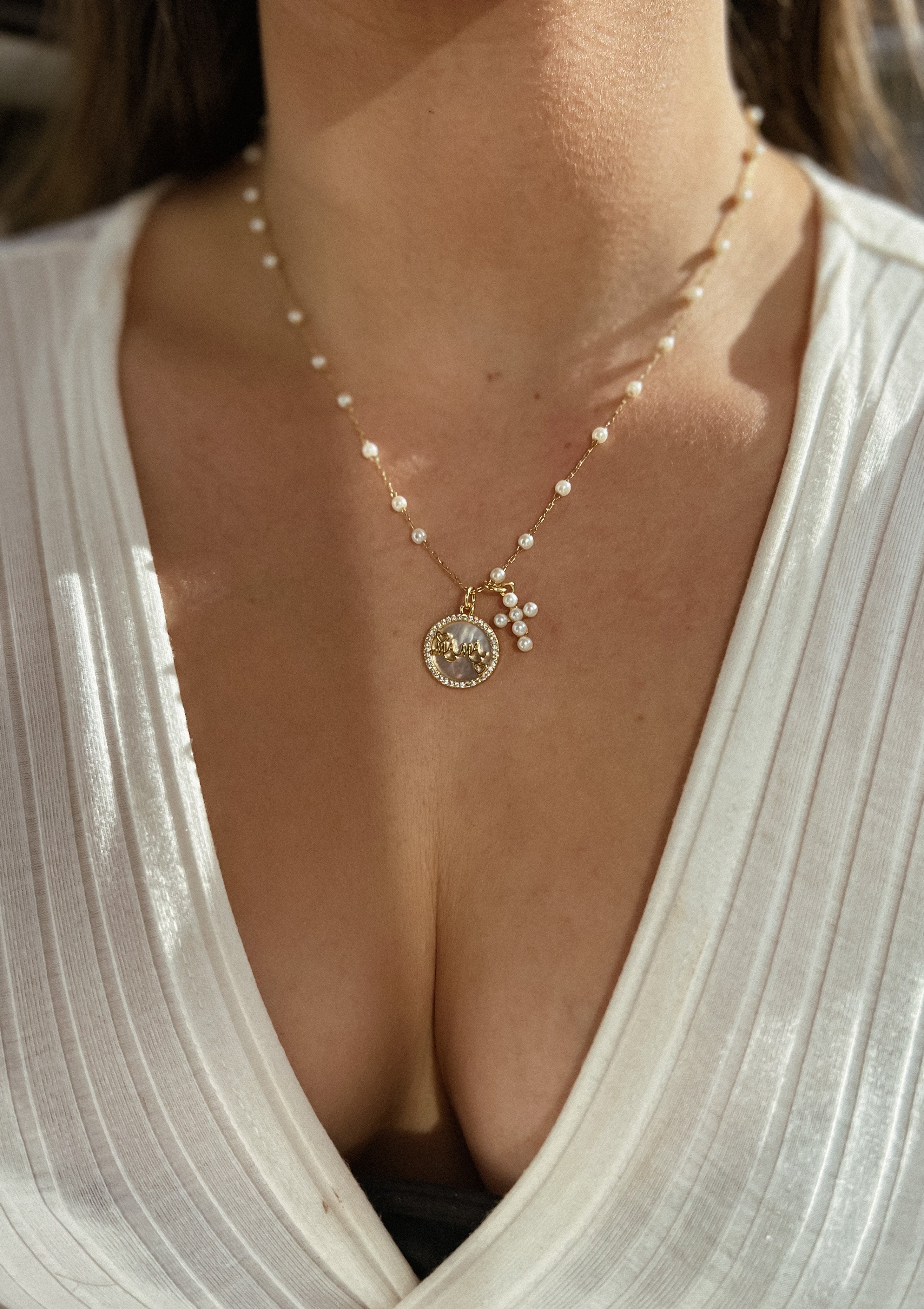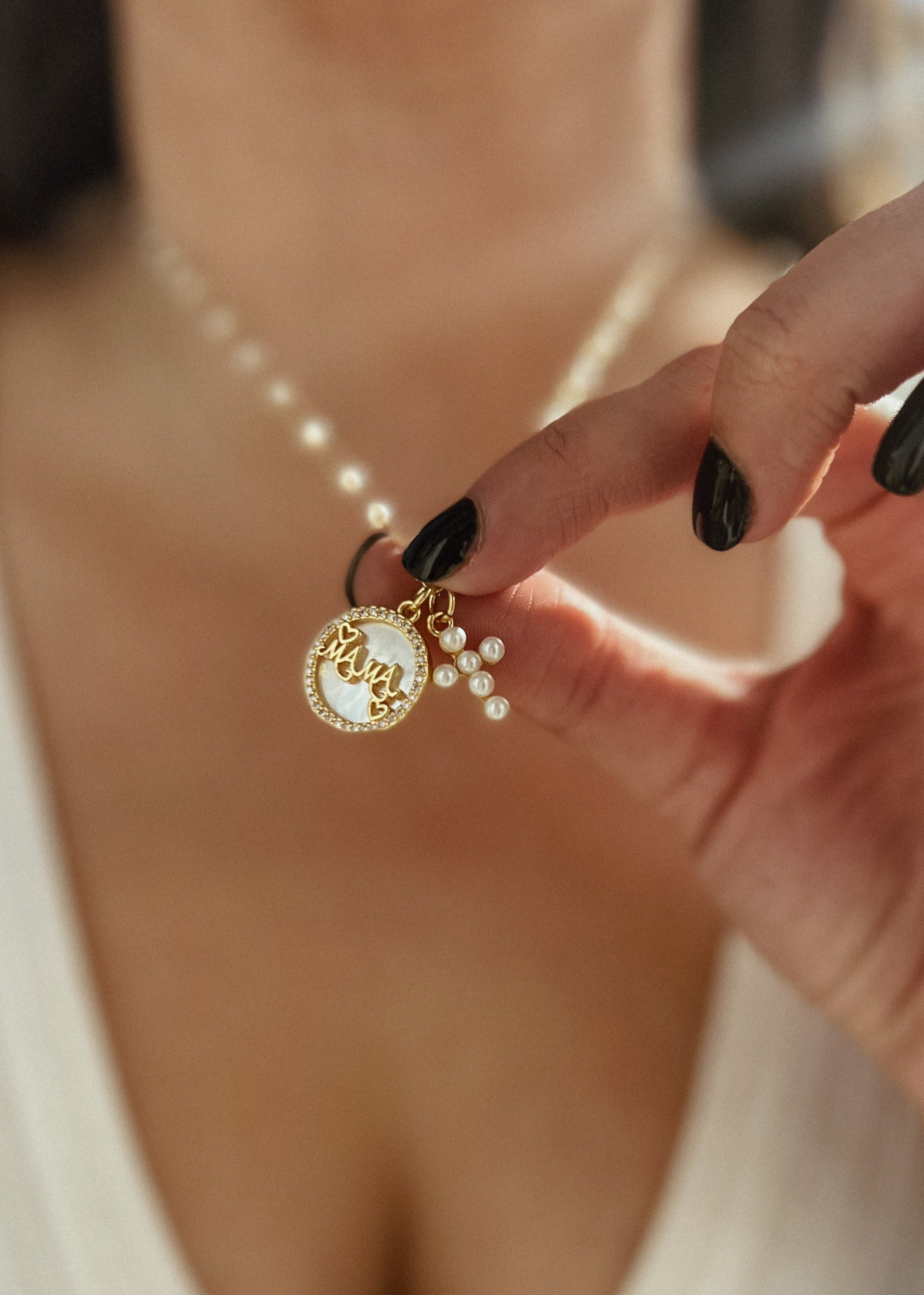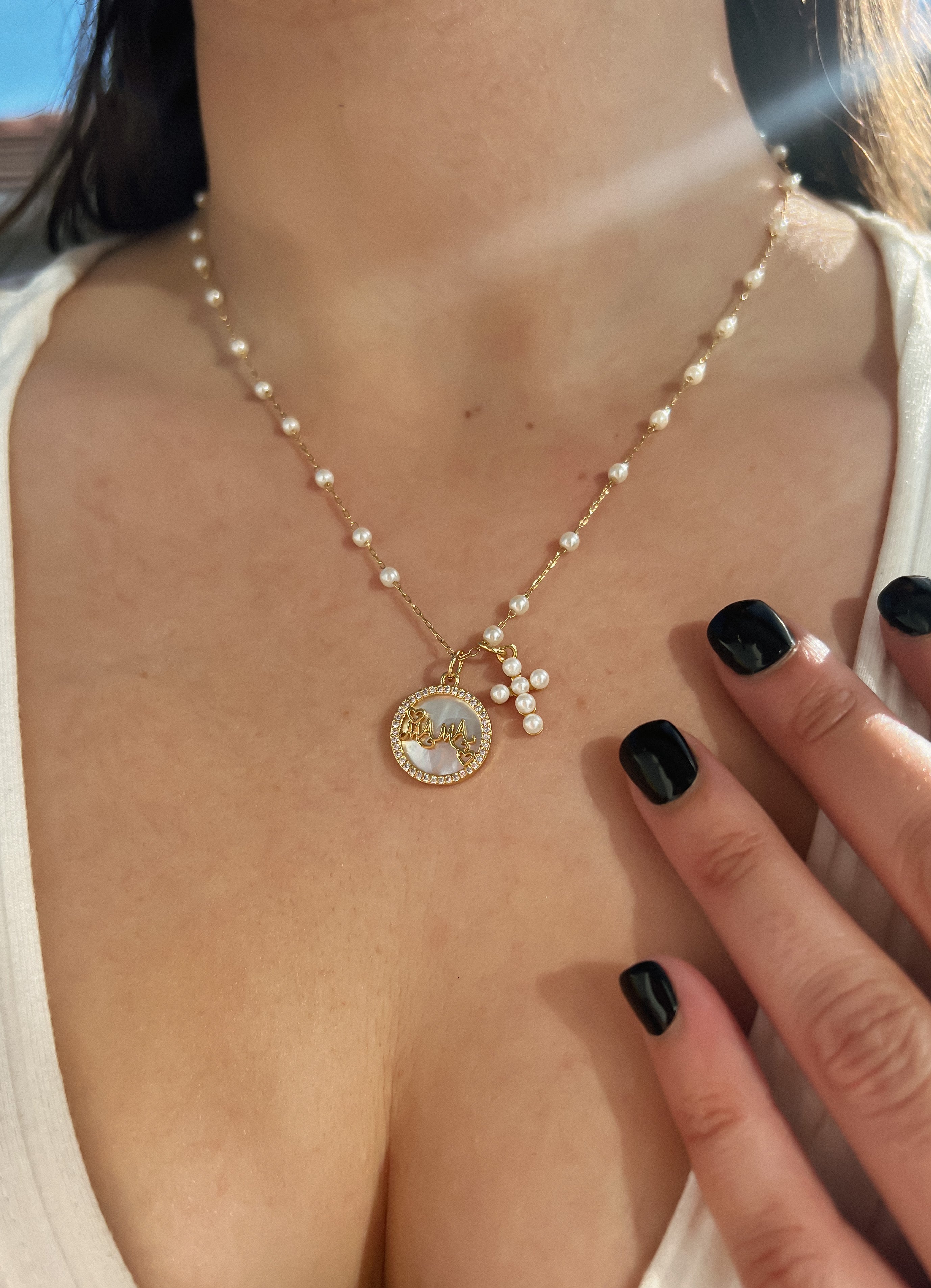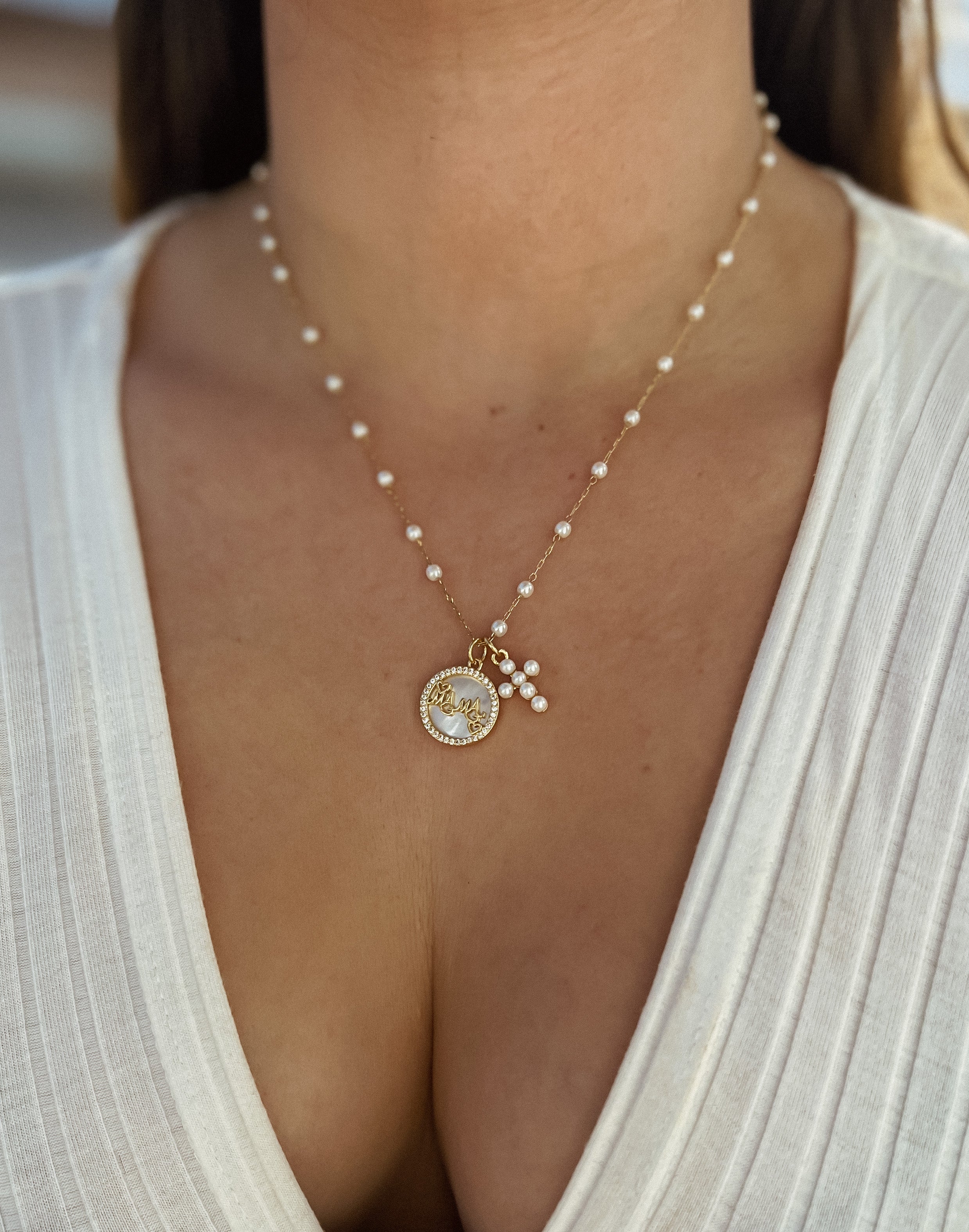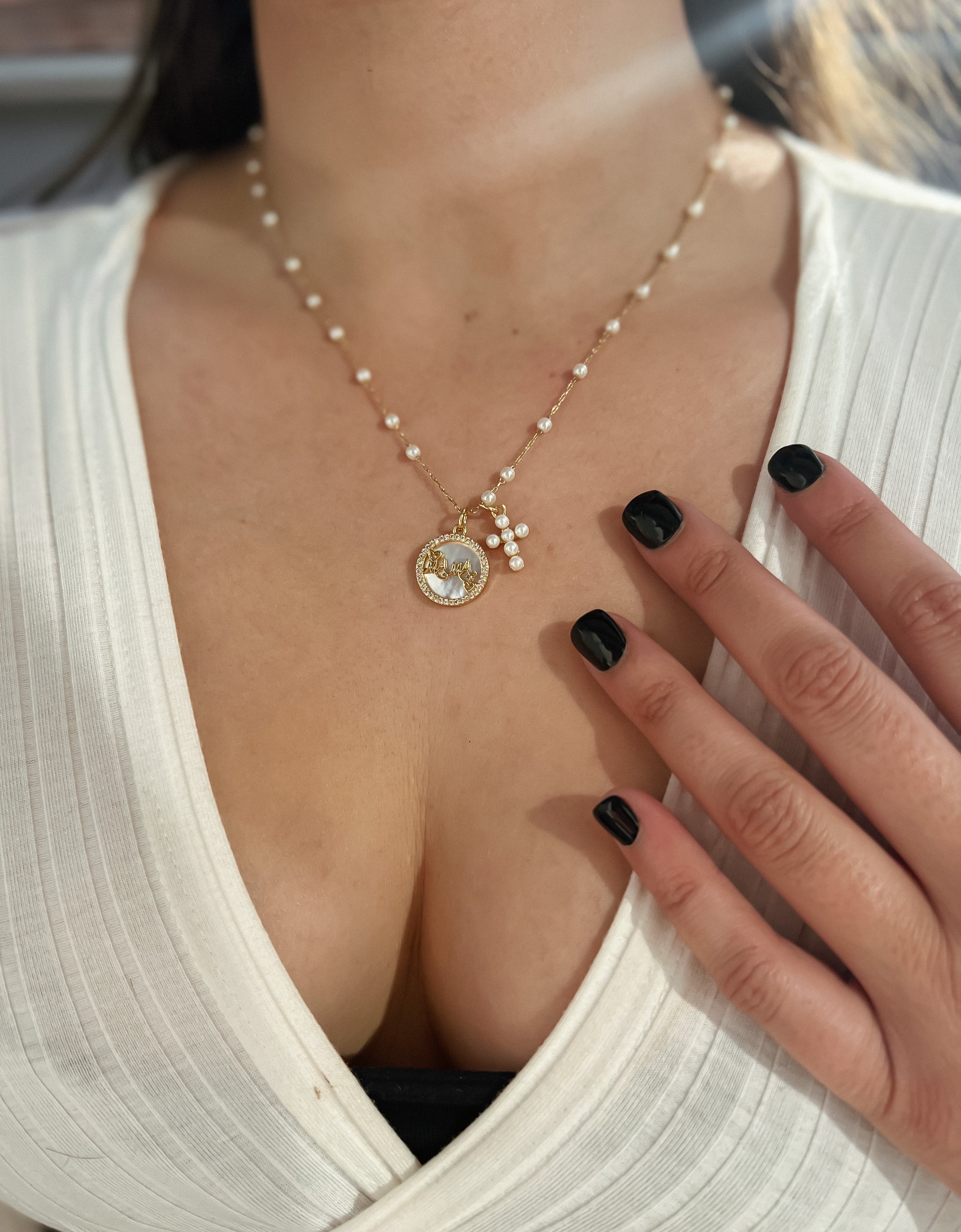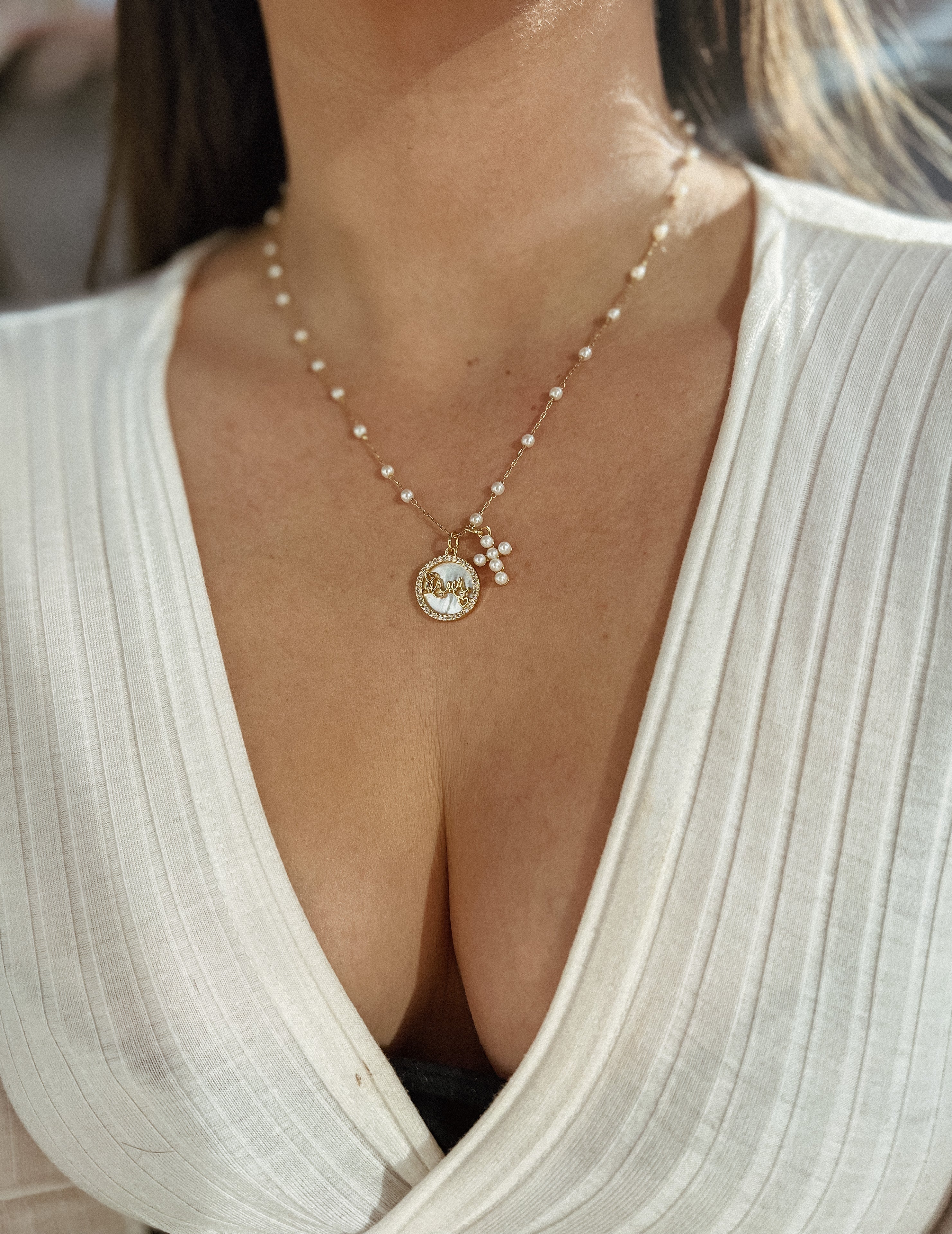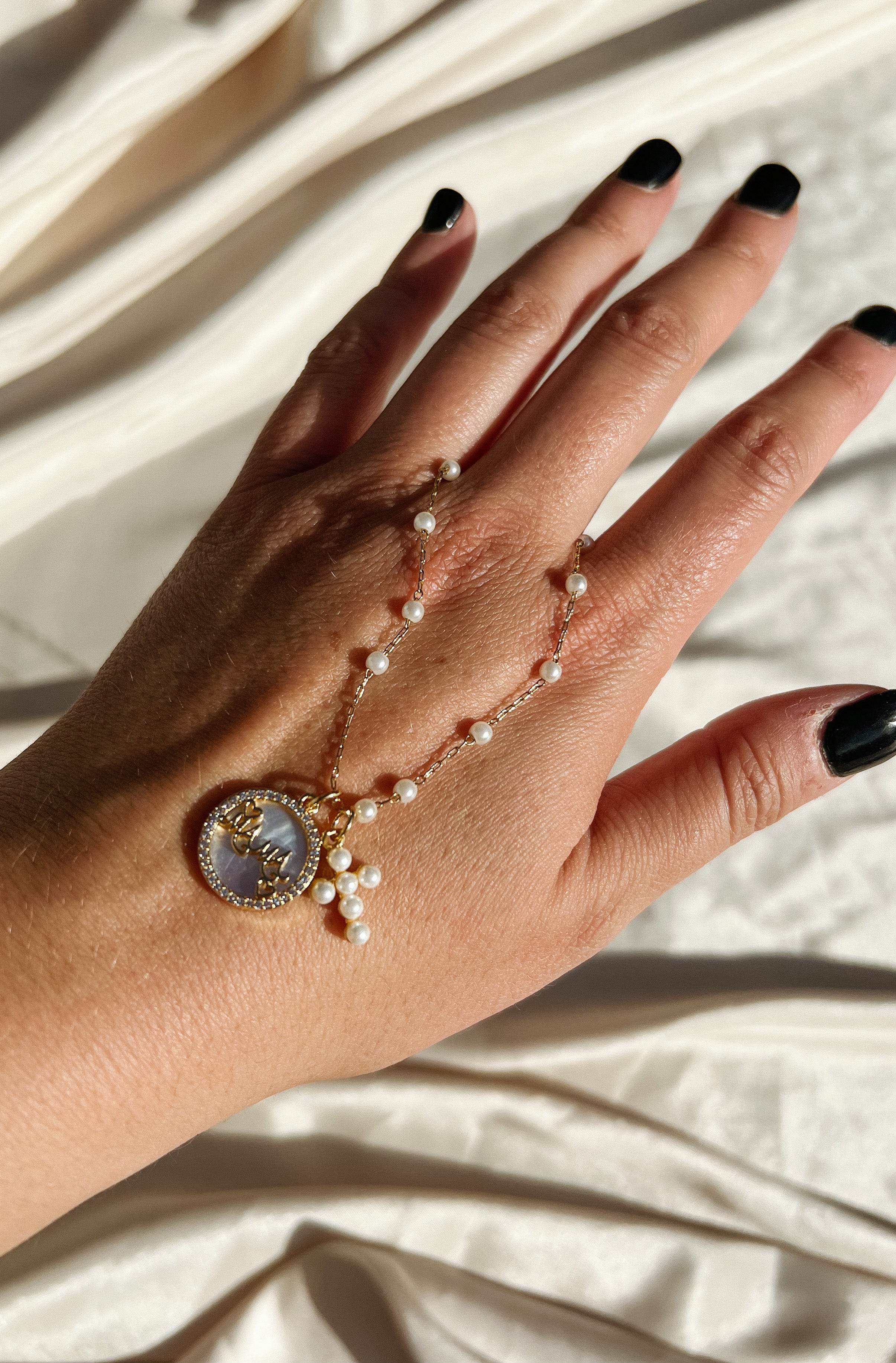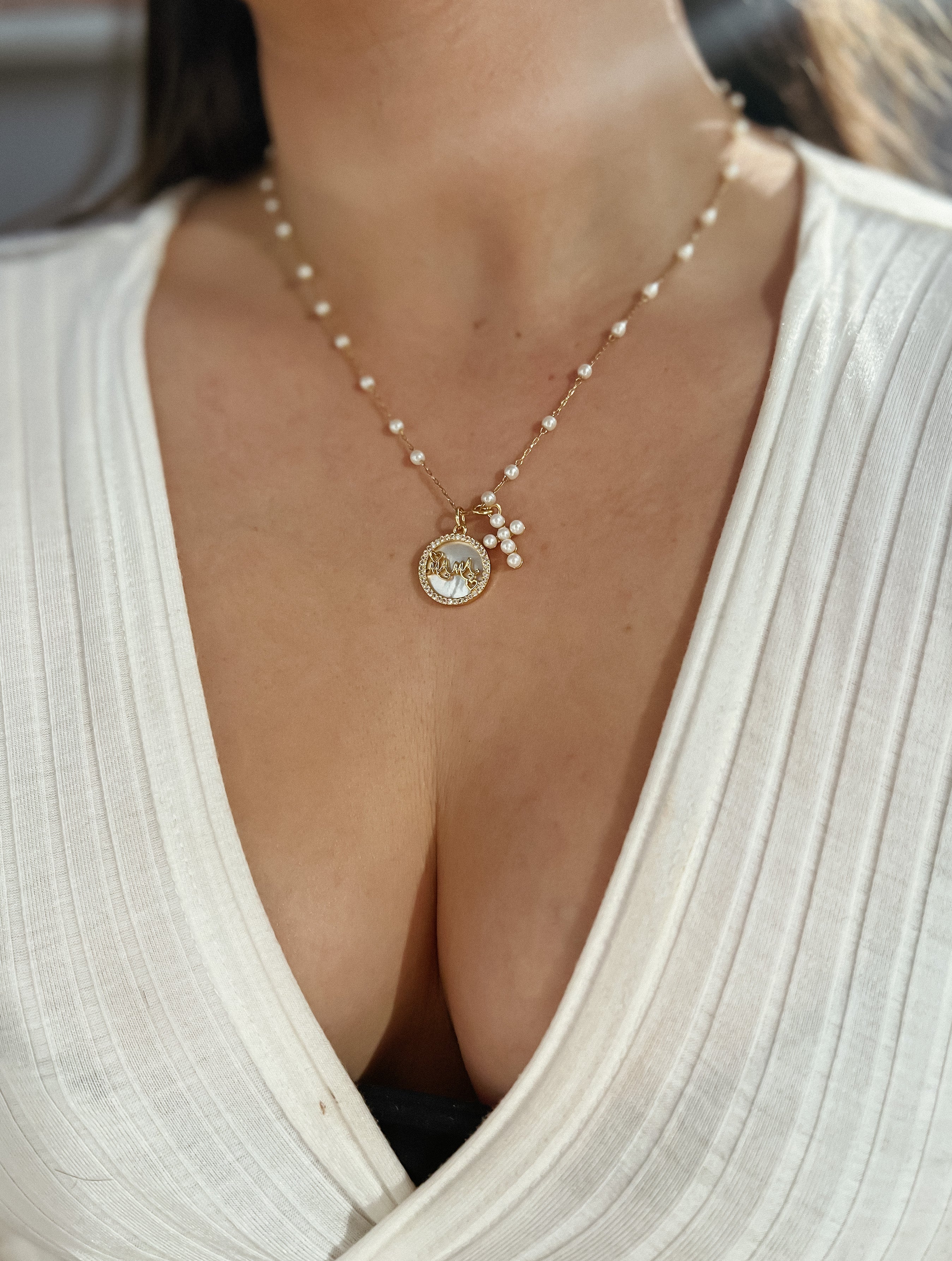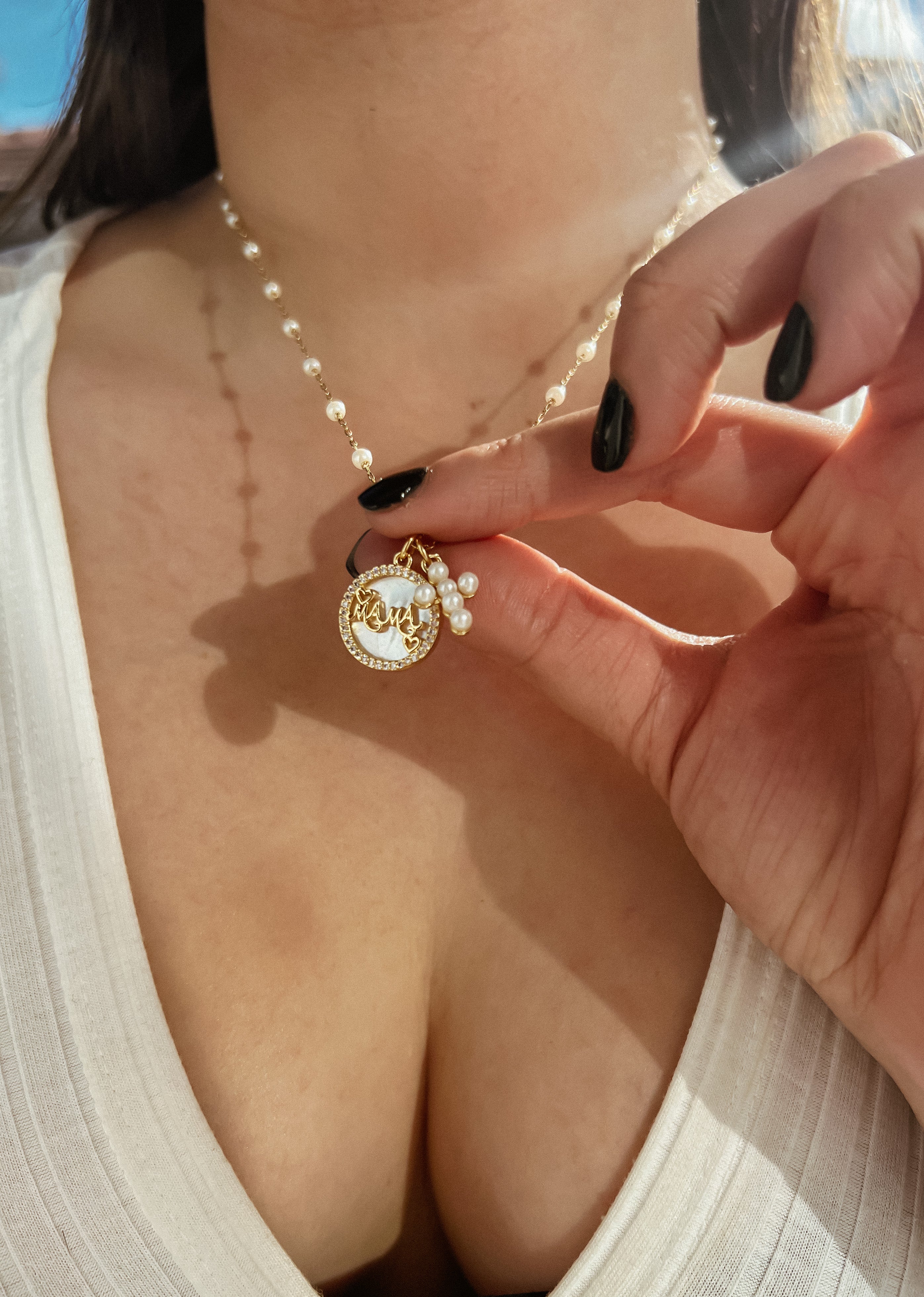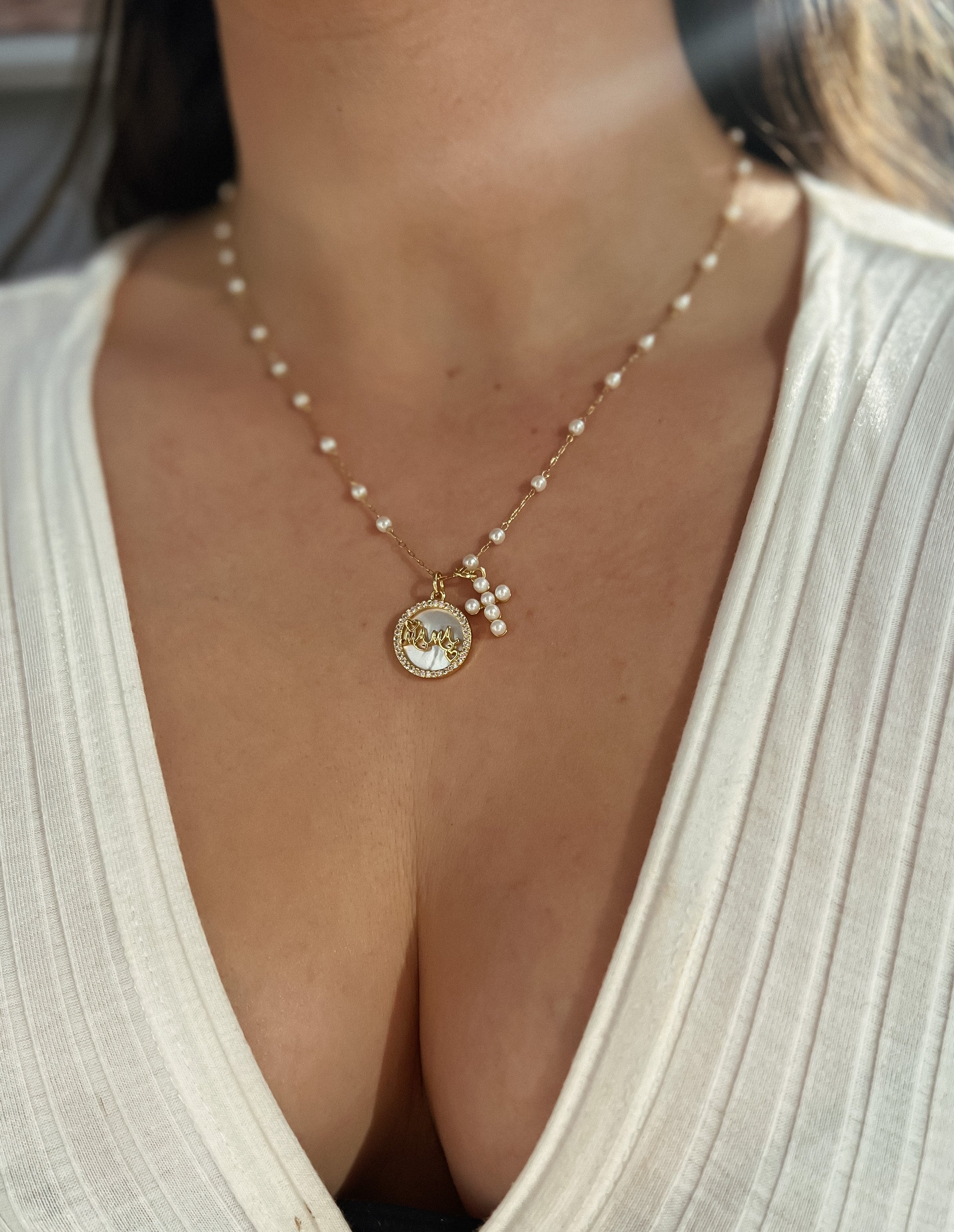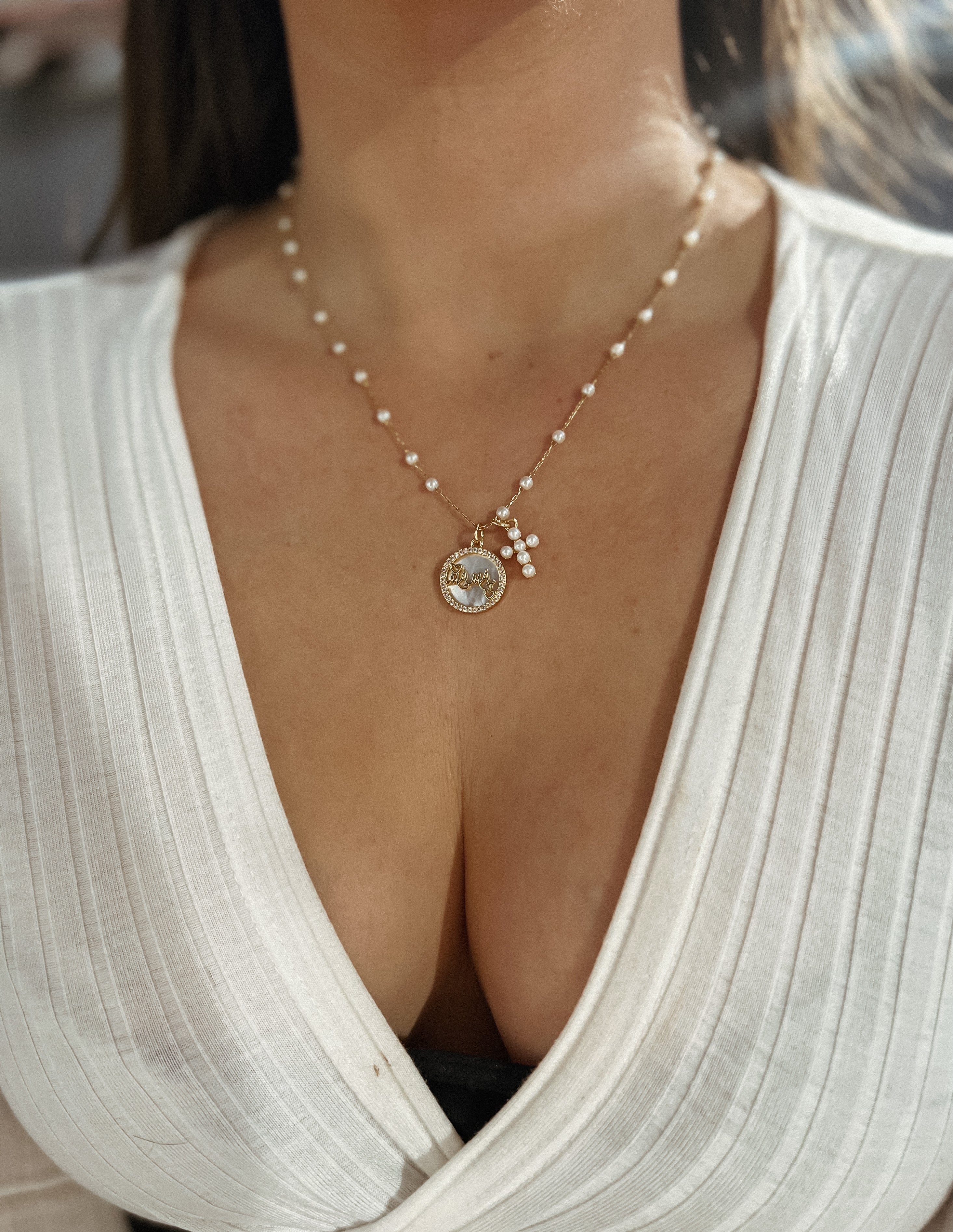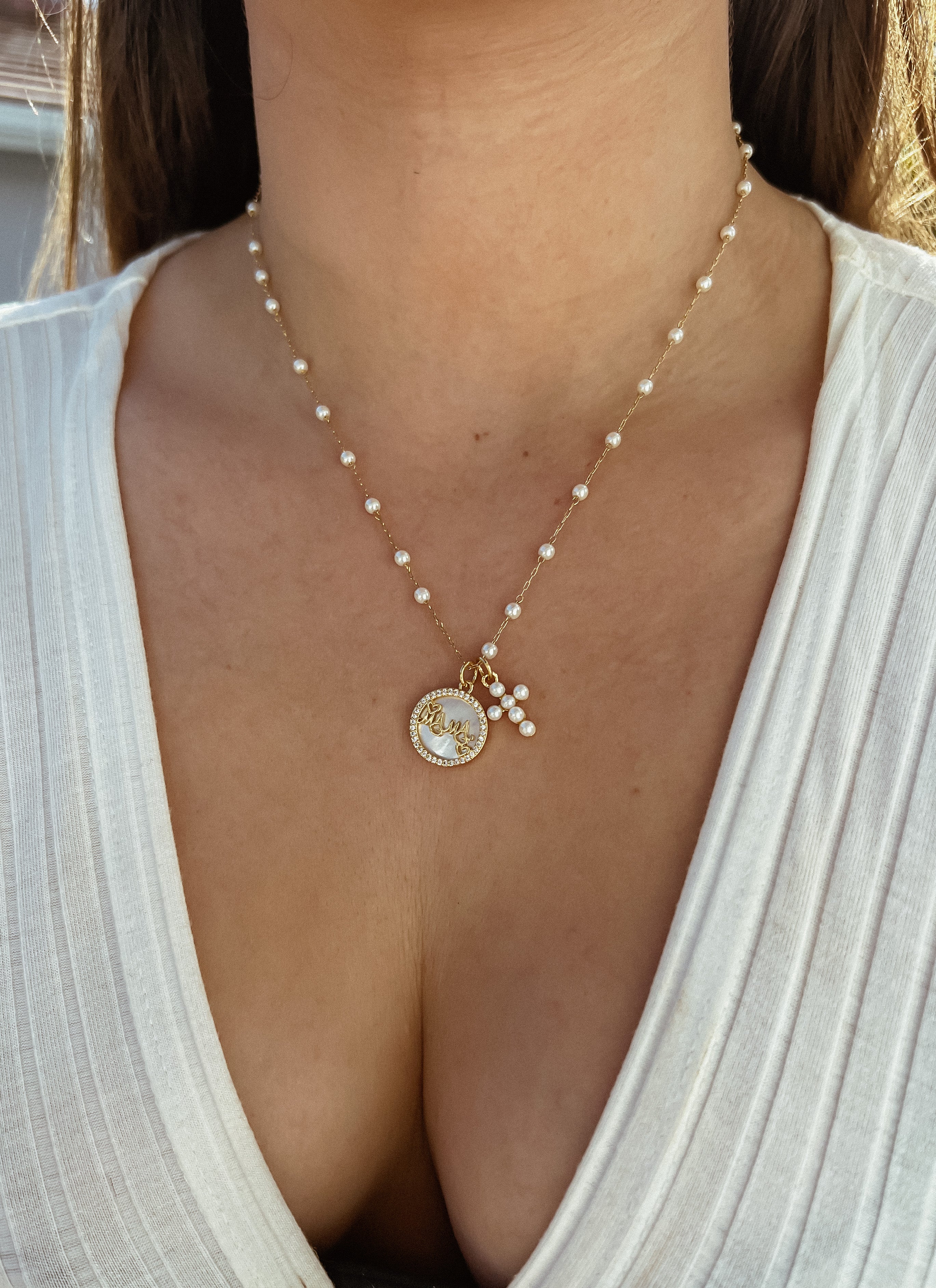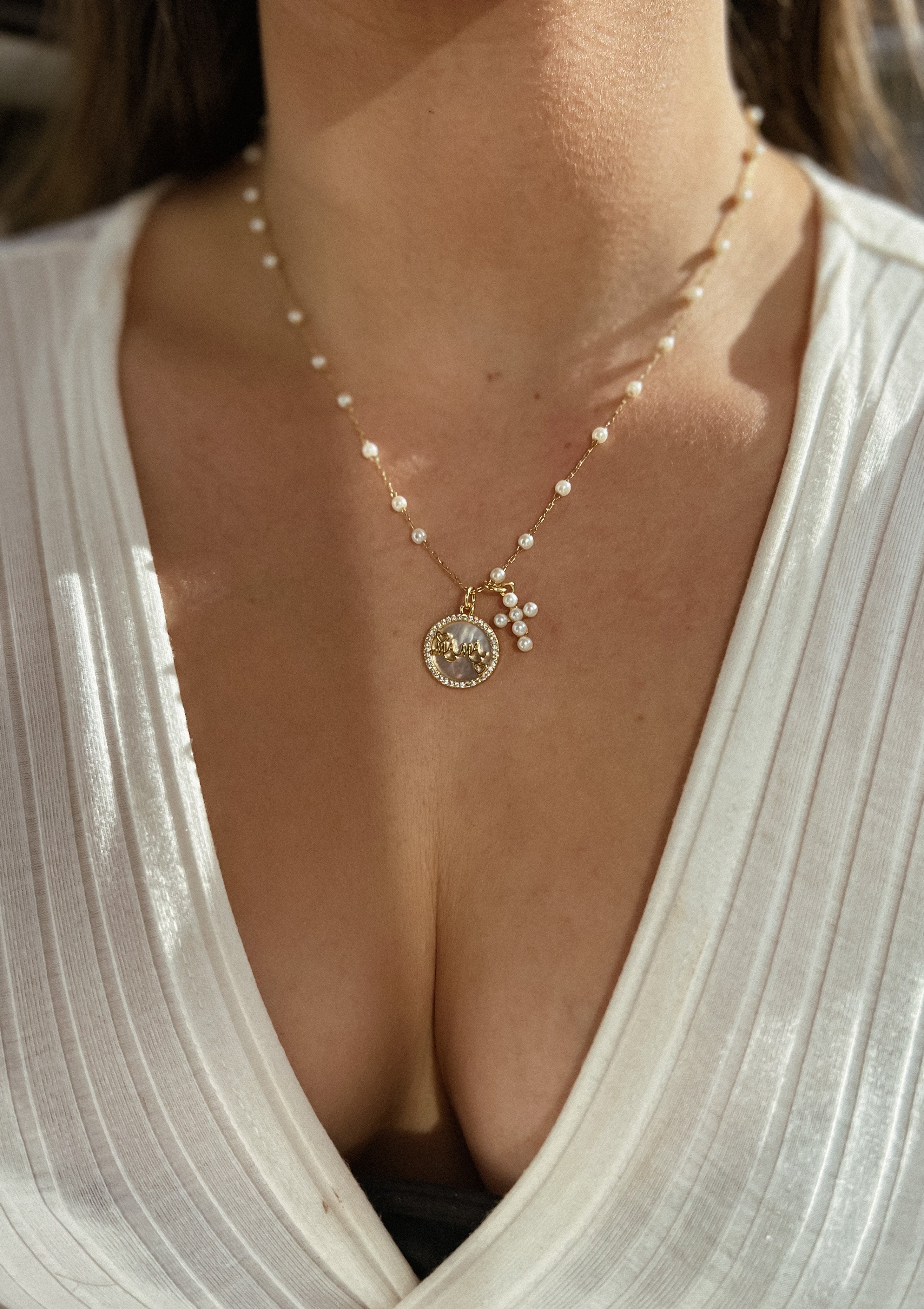 Stunning 18kt gold filled Mama Mother of pearl charm on a delicate pearl necklace with a mini pearl cross. The pearl cross adds a special touch of faith, making it a meaningful and thoughtful gift for your Mom. Crafted with high-quality materials, this necklace is sure to stand the test of time and be cherished for years to come. Perfect for formal occasions or everyday wear, this necklace is sure to make your Mom feel cherished and loved.

*If you pay for gift wrapping, you will receive a beautiful gift wrap & packaging with your order with a satin jewelry pouch to keep jewelry pieces & jewelry box.

Length: Can be worn as 16" or 18".

Quality: Excellent, Non-Tarnish/Water Resistant. Long lasting Jewelry. Gold filled jewelry is made of a solid layer of gold bonded with heat and pressure to a base metal such as brass. It is much more valuable than gold plated jewelry because it has an actual layer of gold that is much thicker than gold plating. Gold filled jewelry is also much more durable than gold plated jewelry, as it is not prone to tarnishing and can last a lifetime with proper care. Gold filled jewelry is a great alternative to solid gold because it is much more affordable, while still providing the look and feel of solid gold.
.
.
Jewelry Care:

As with all pieces that are not real gold, it is advised that you take proper jewelry care by not exposing to any harsh chemicals & taking off jewelry before going in the sea. This quality is excellent & can last a long time as long as there is proper care.

Follow us on
Instagram: MerakidesignsJewelry
Tik Tok: Merakidesignsjewelry