Biggest sale of the year! 35% off with code: "CYBERMONDAY"!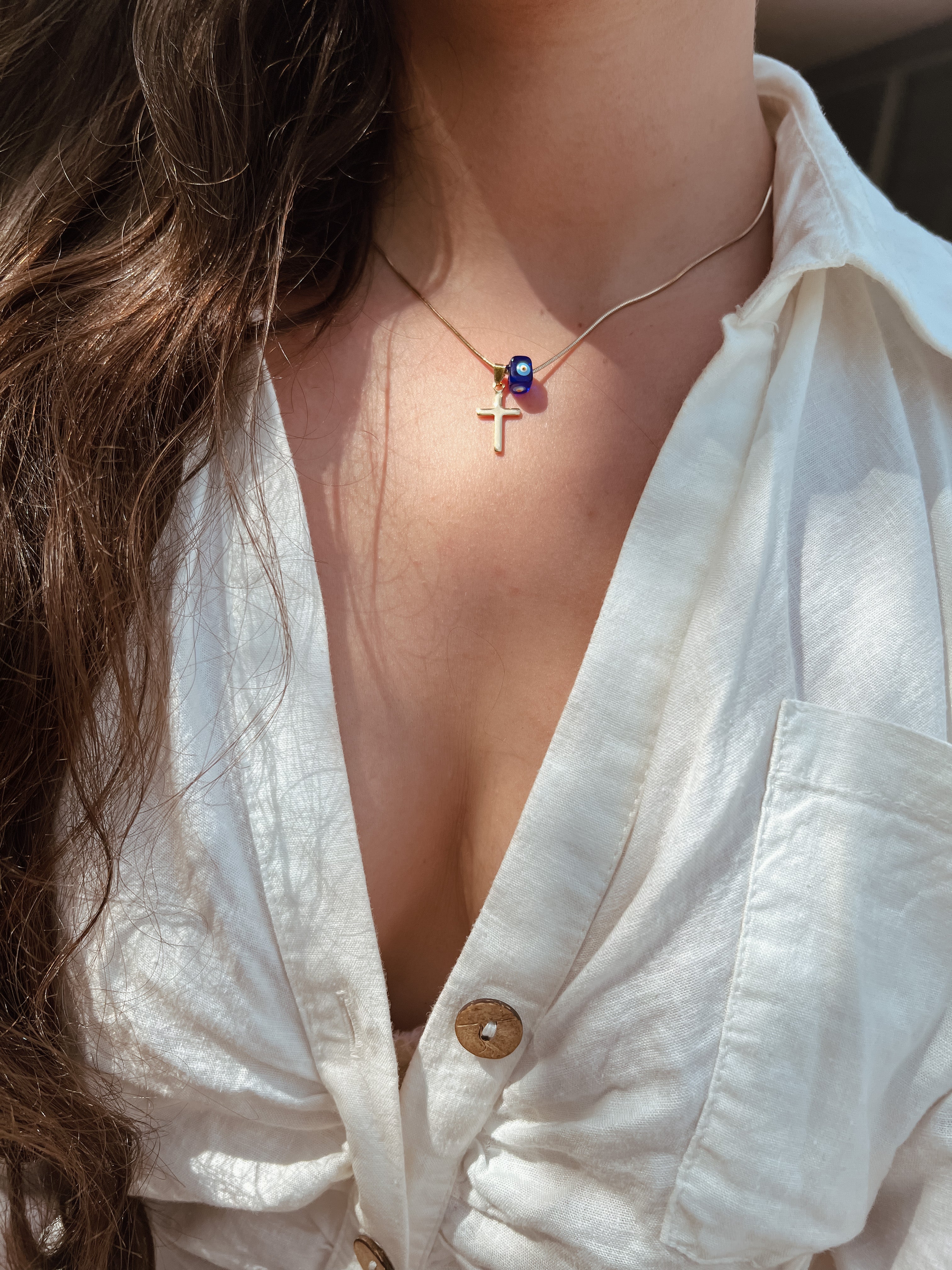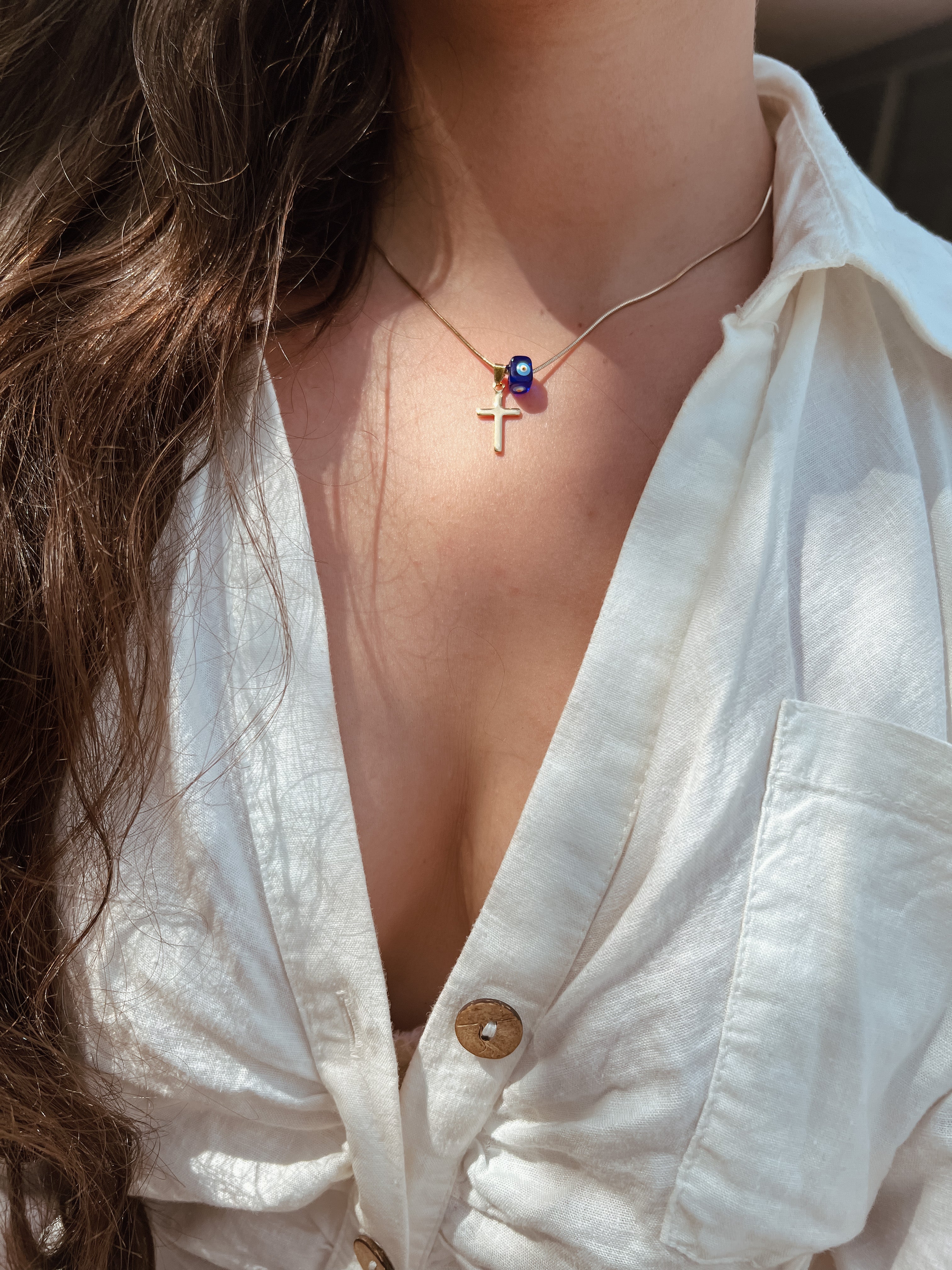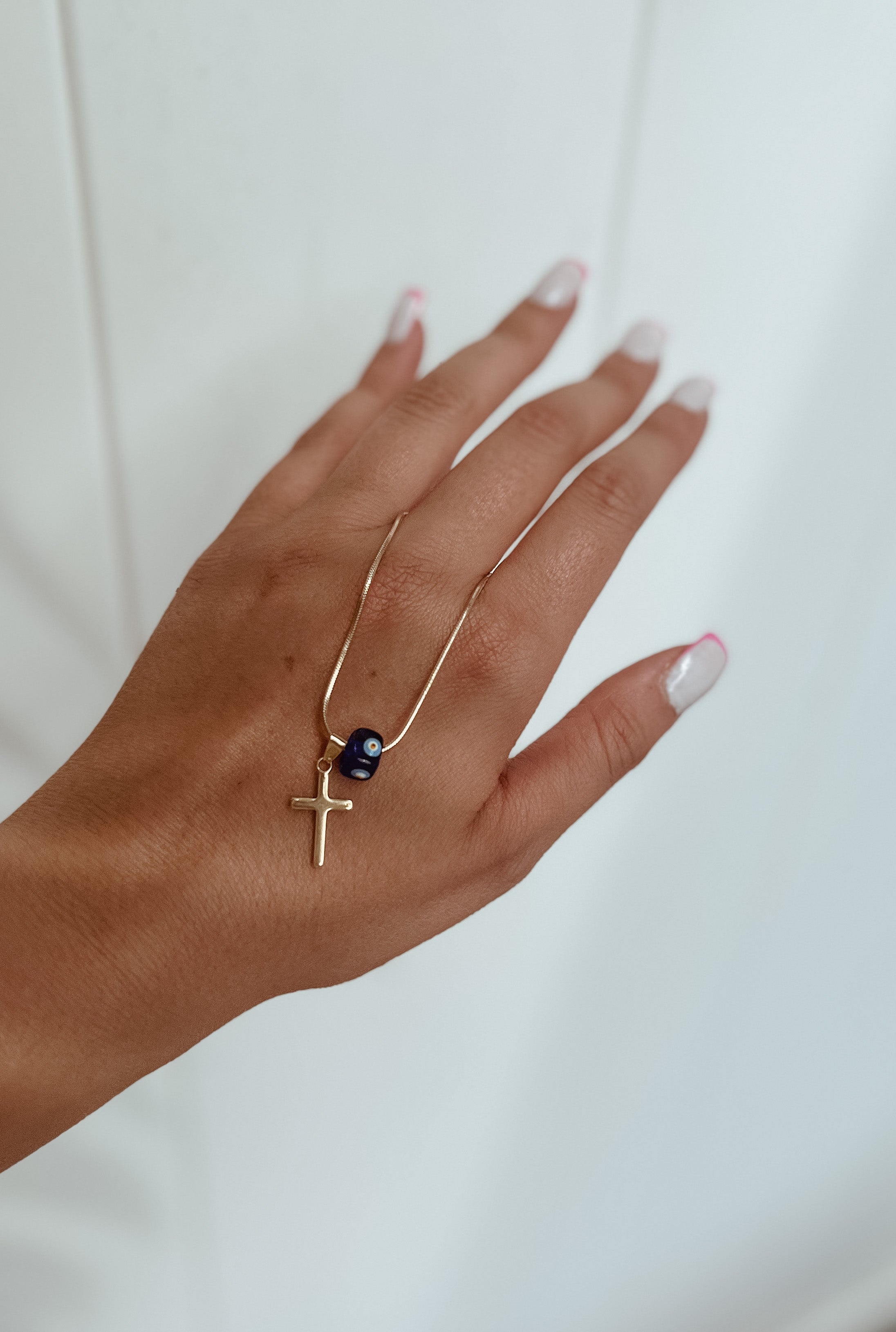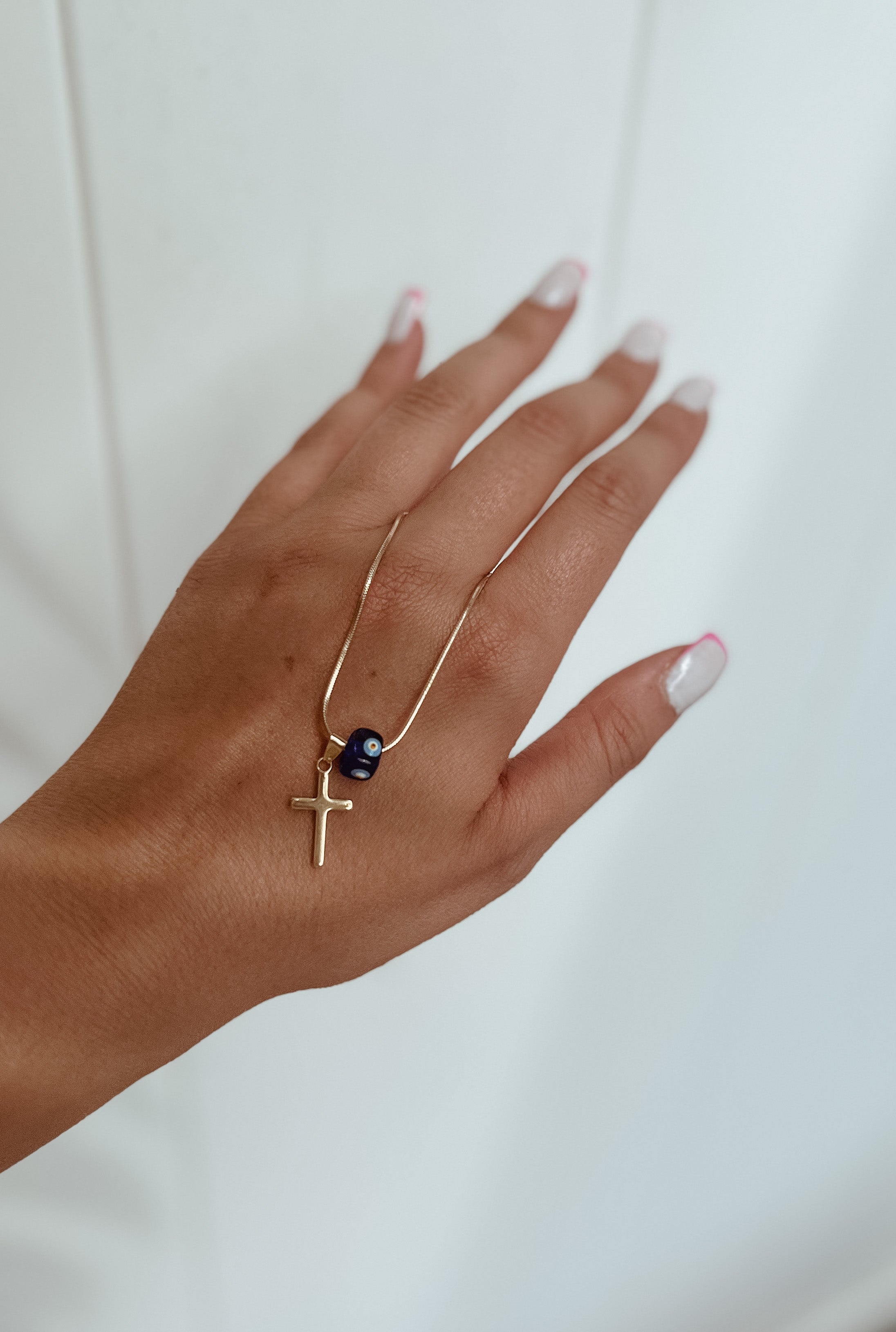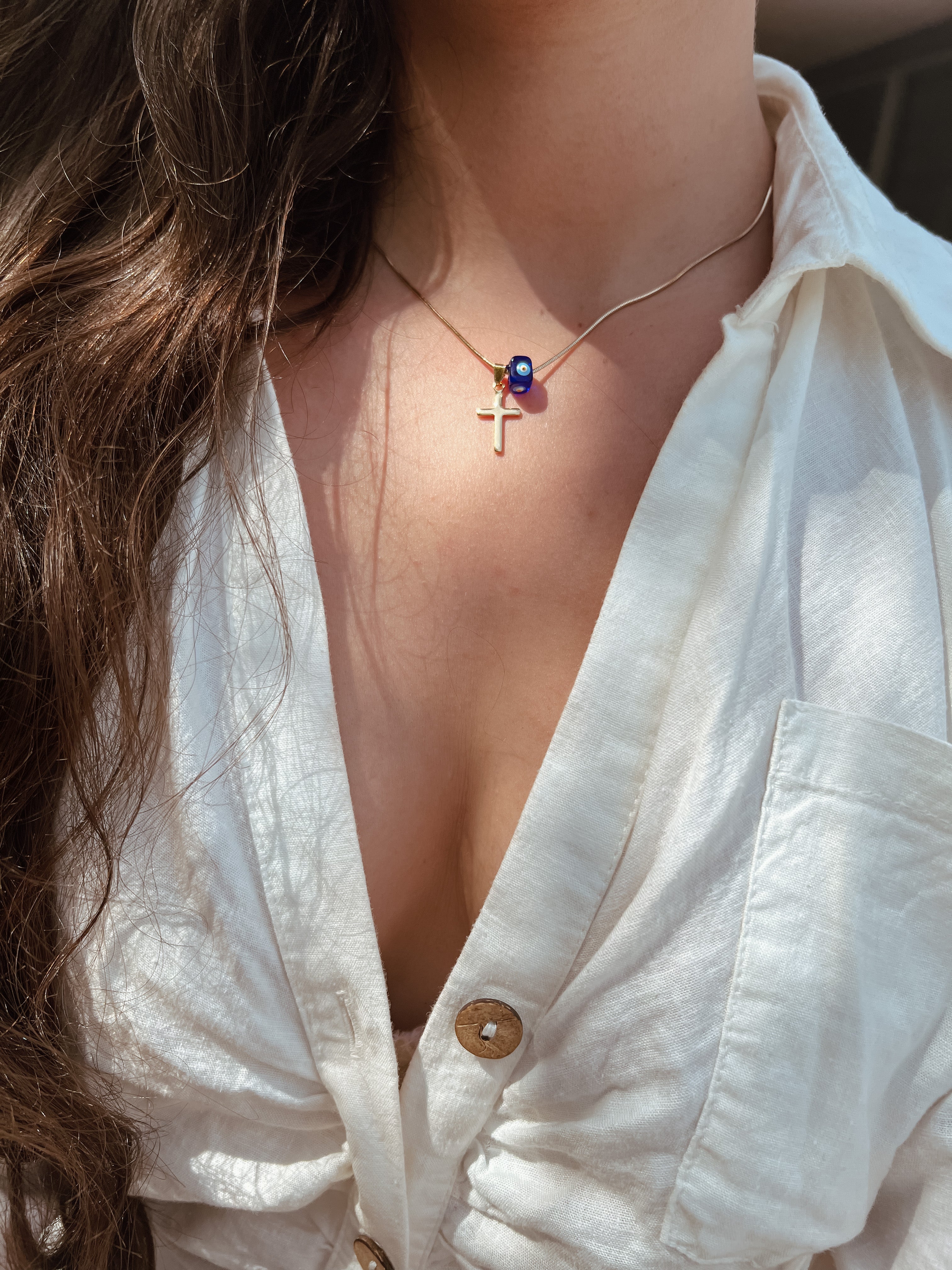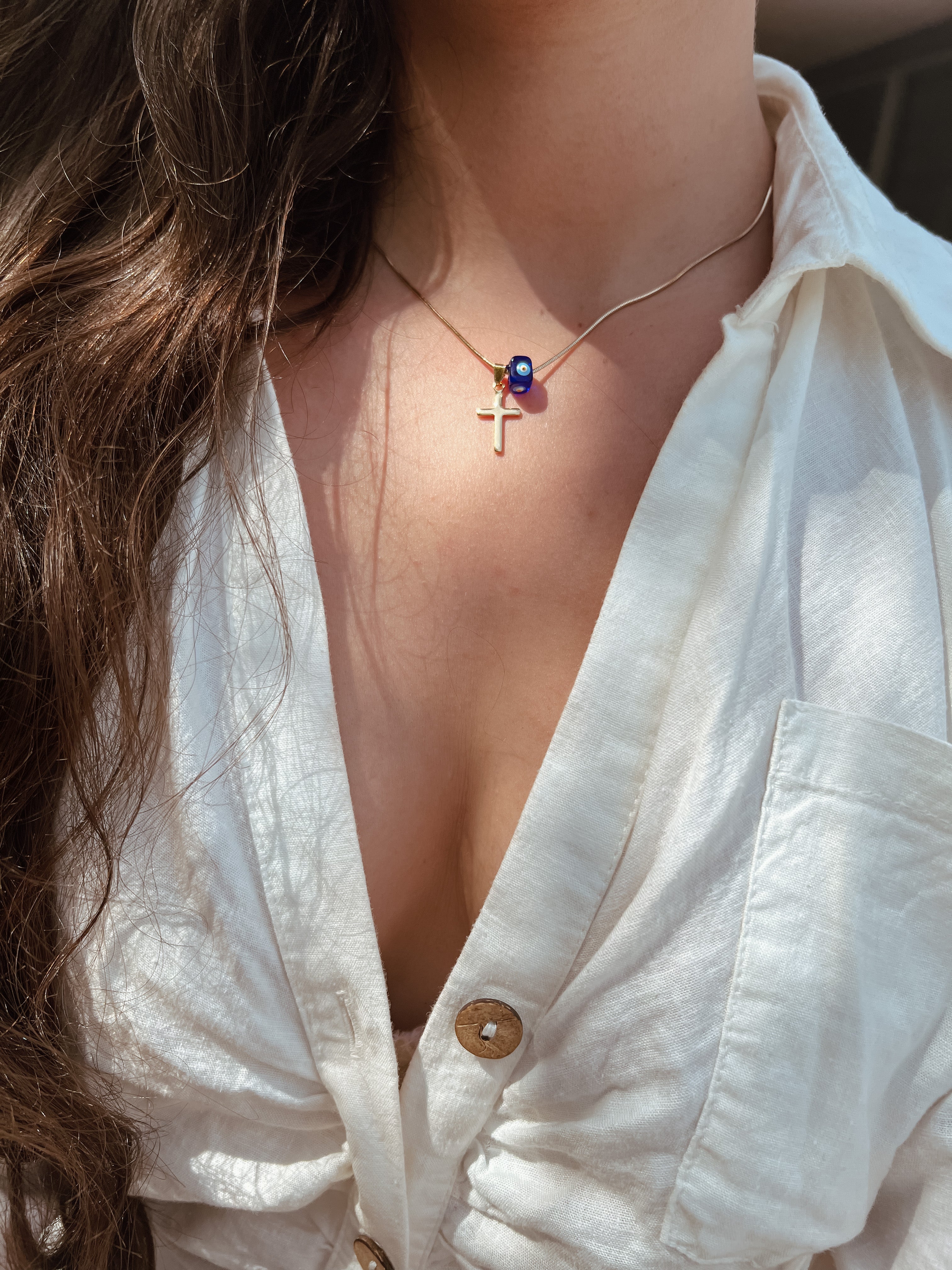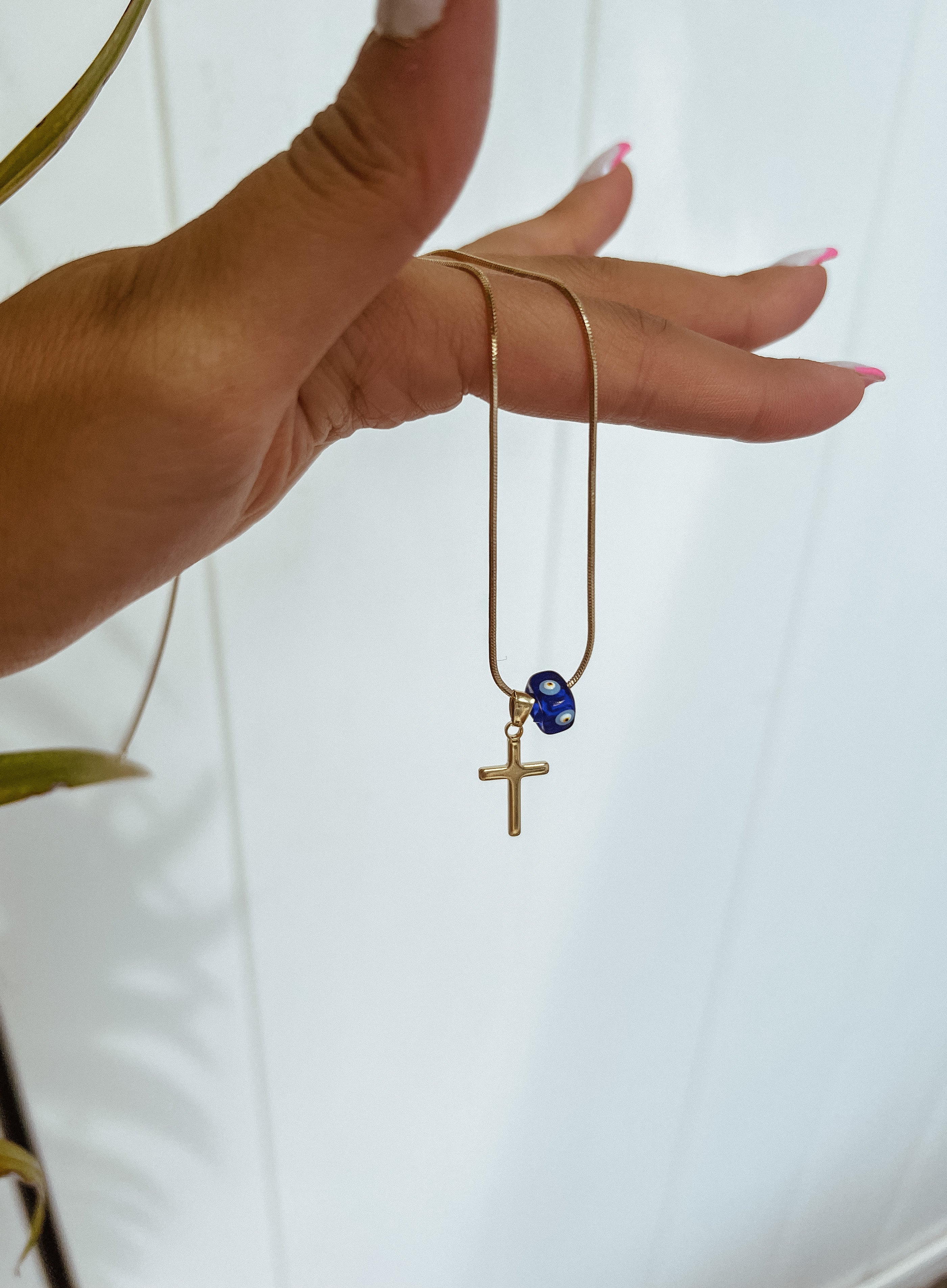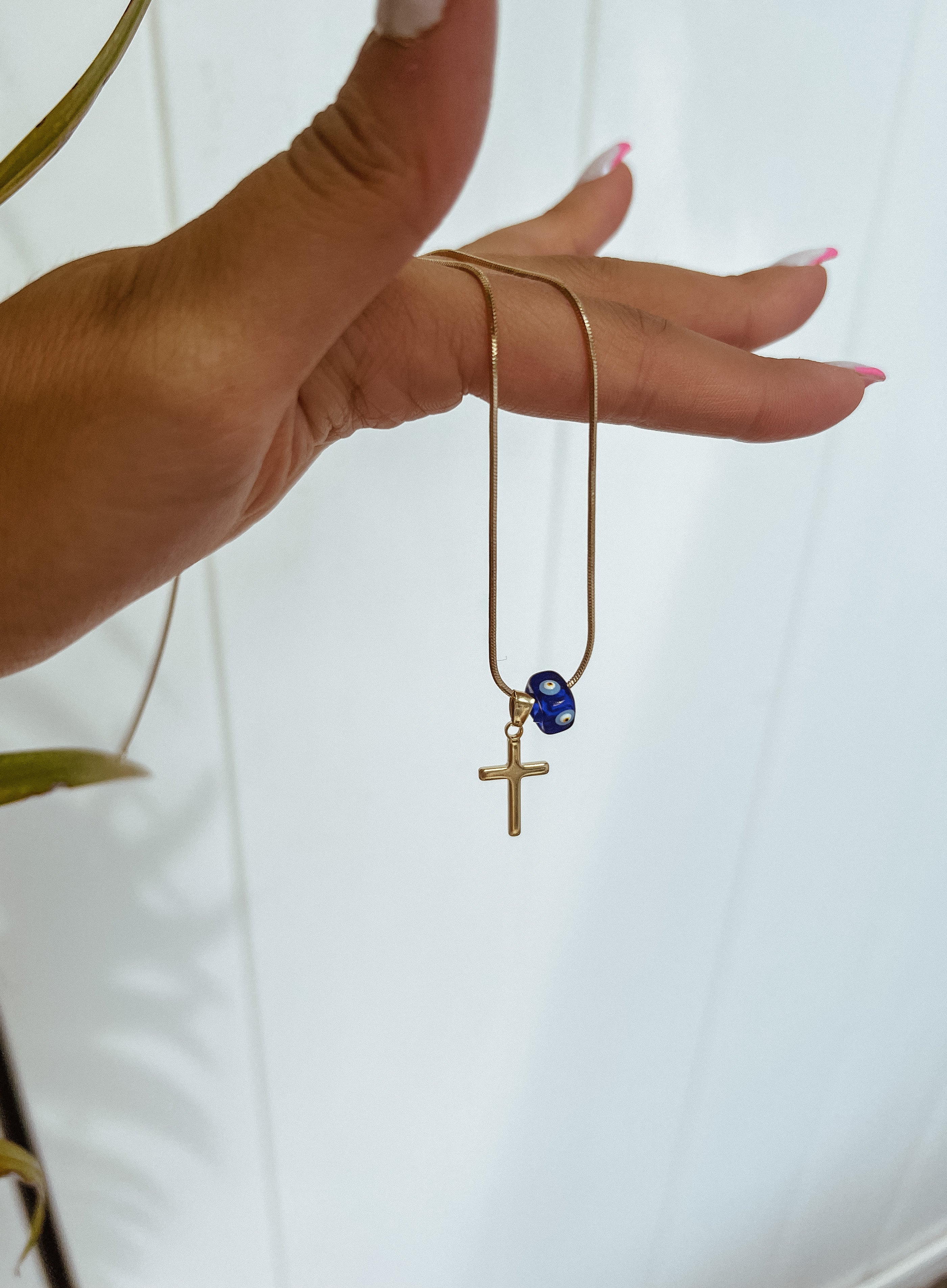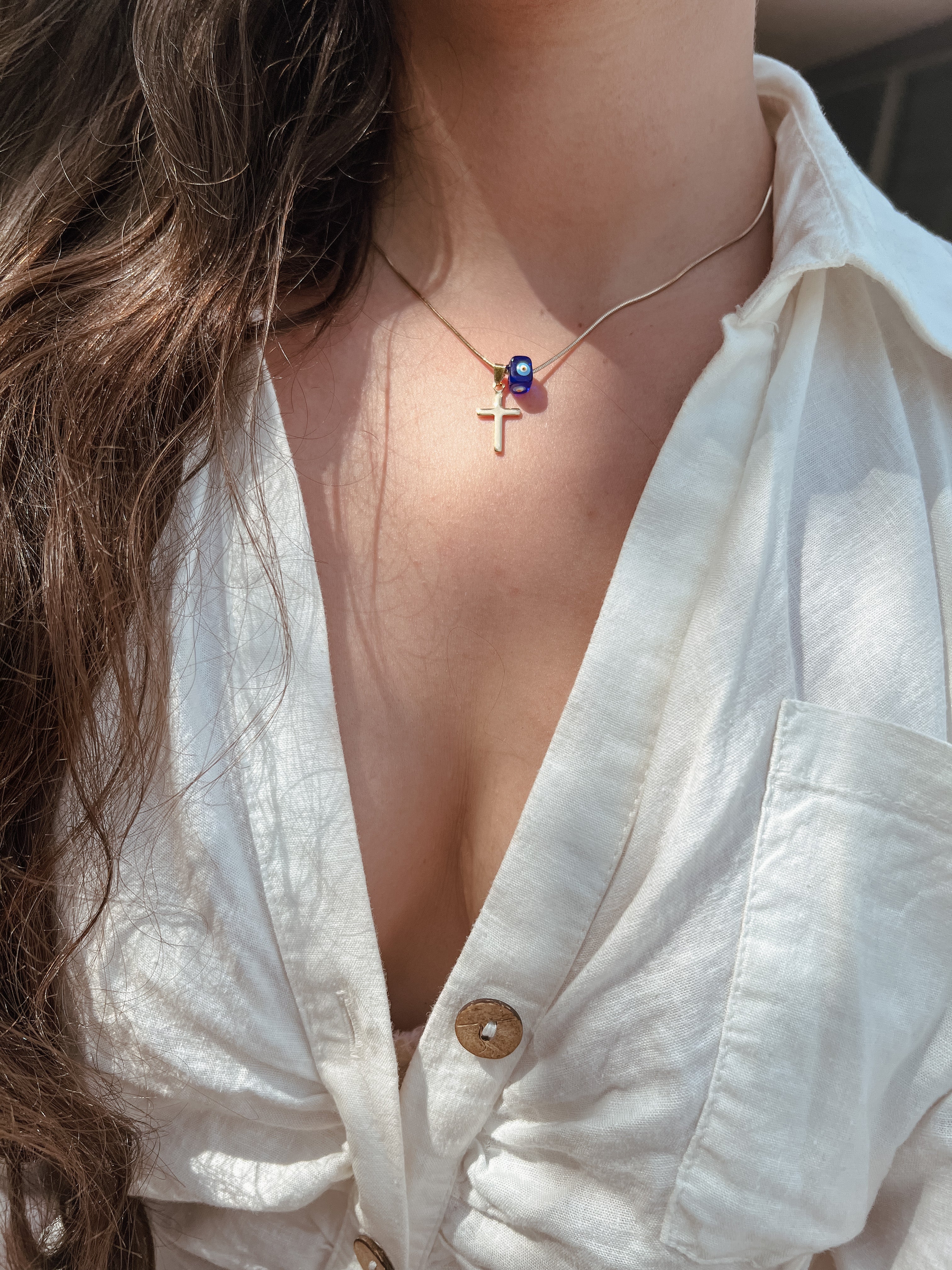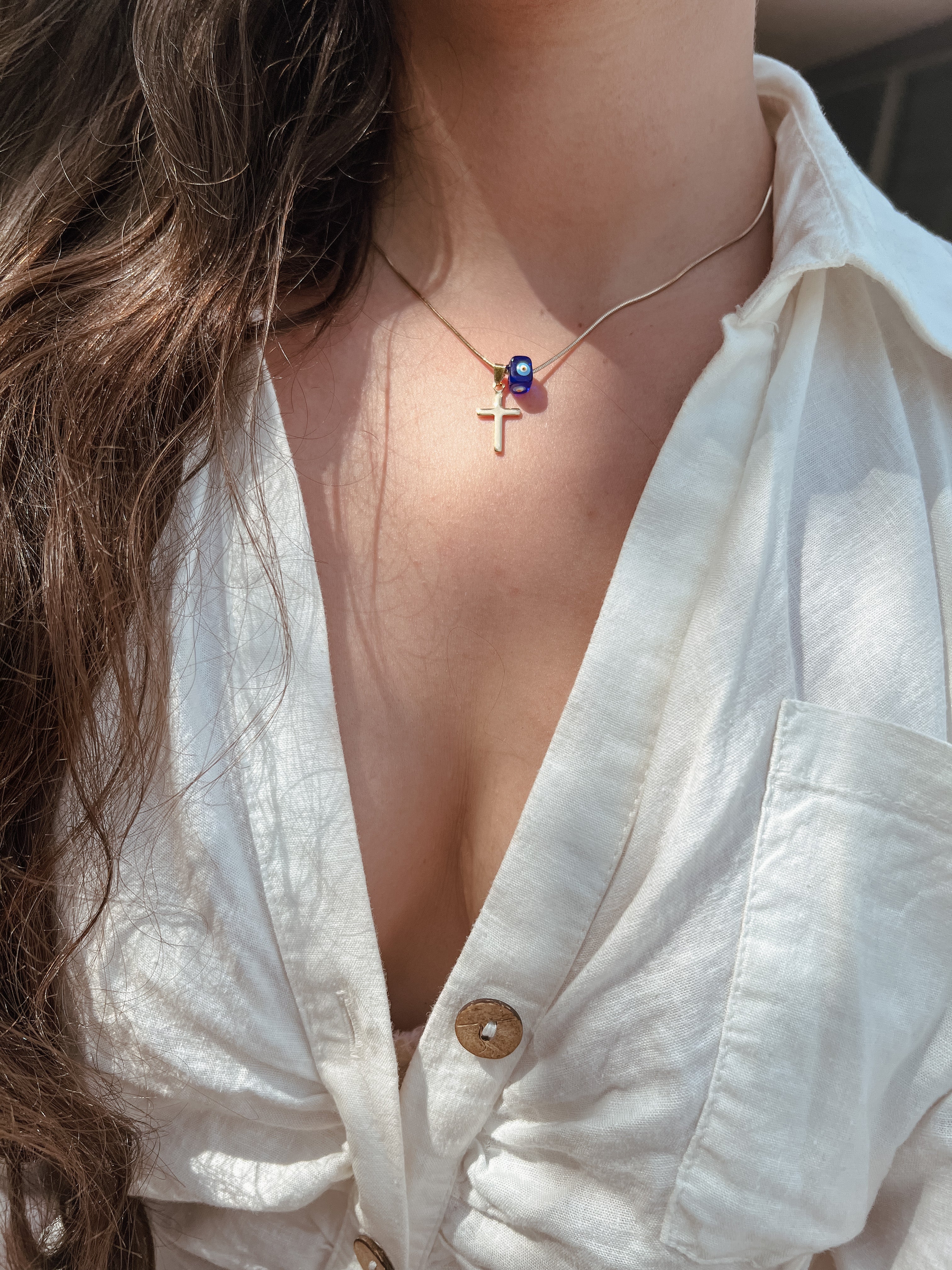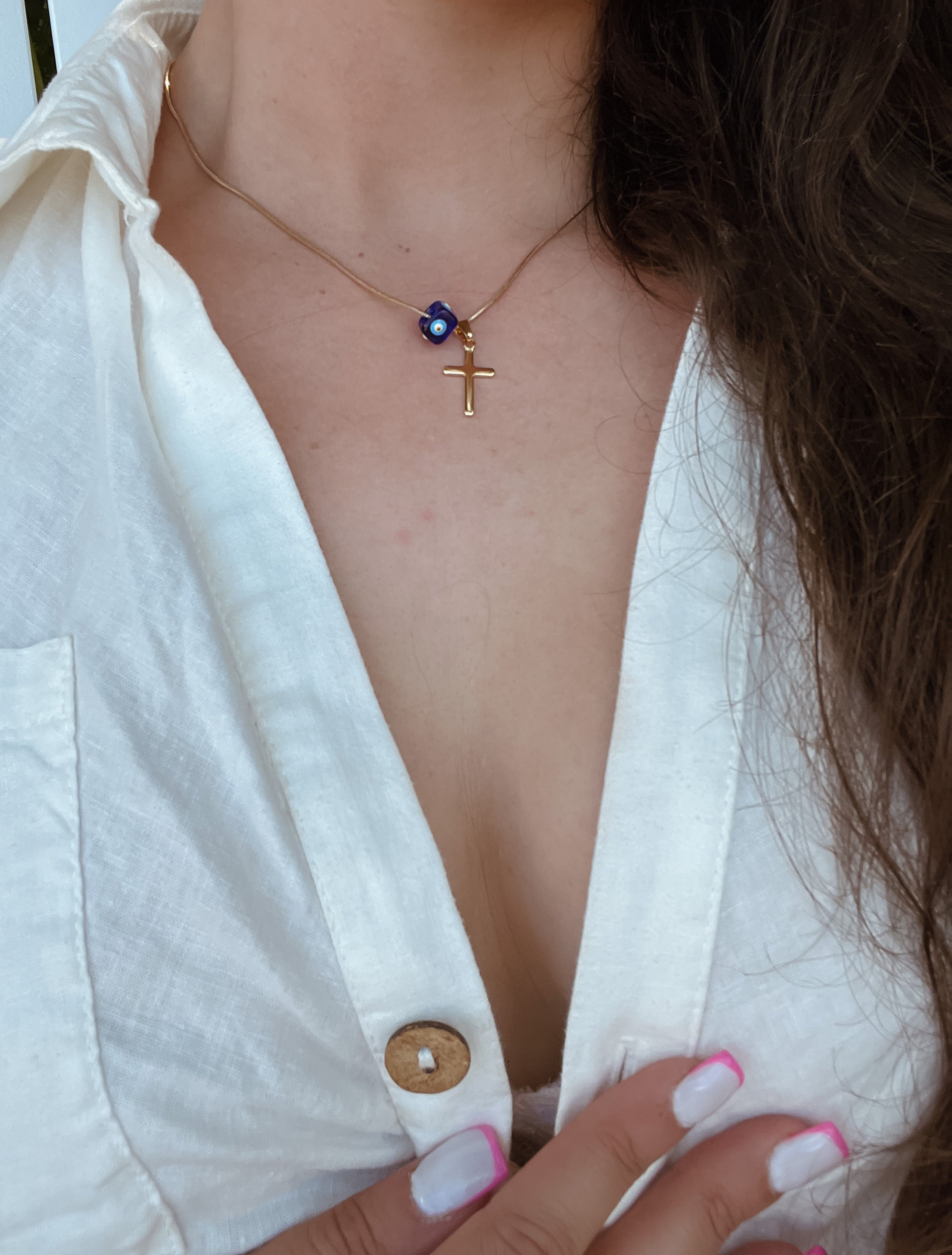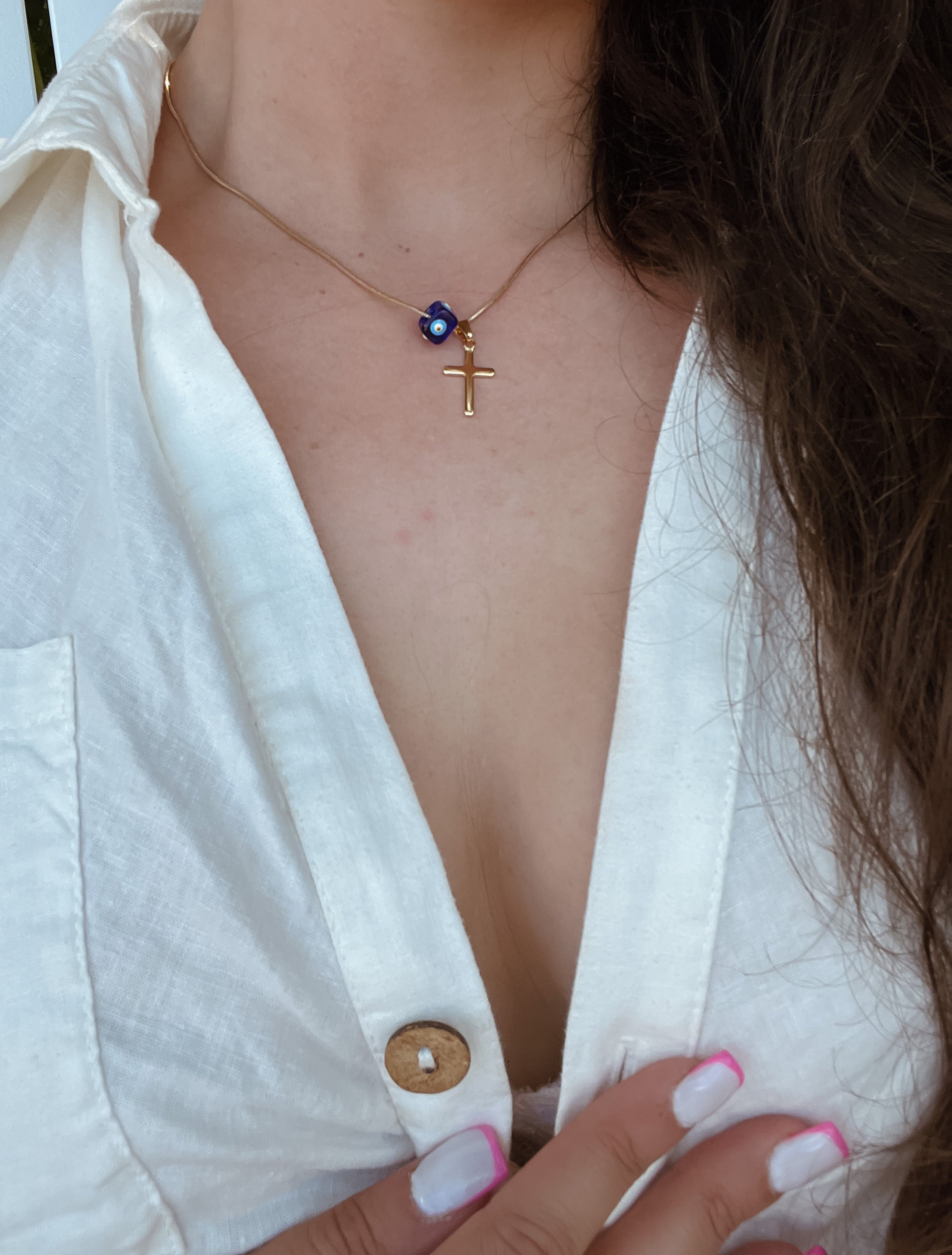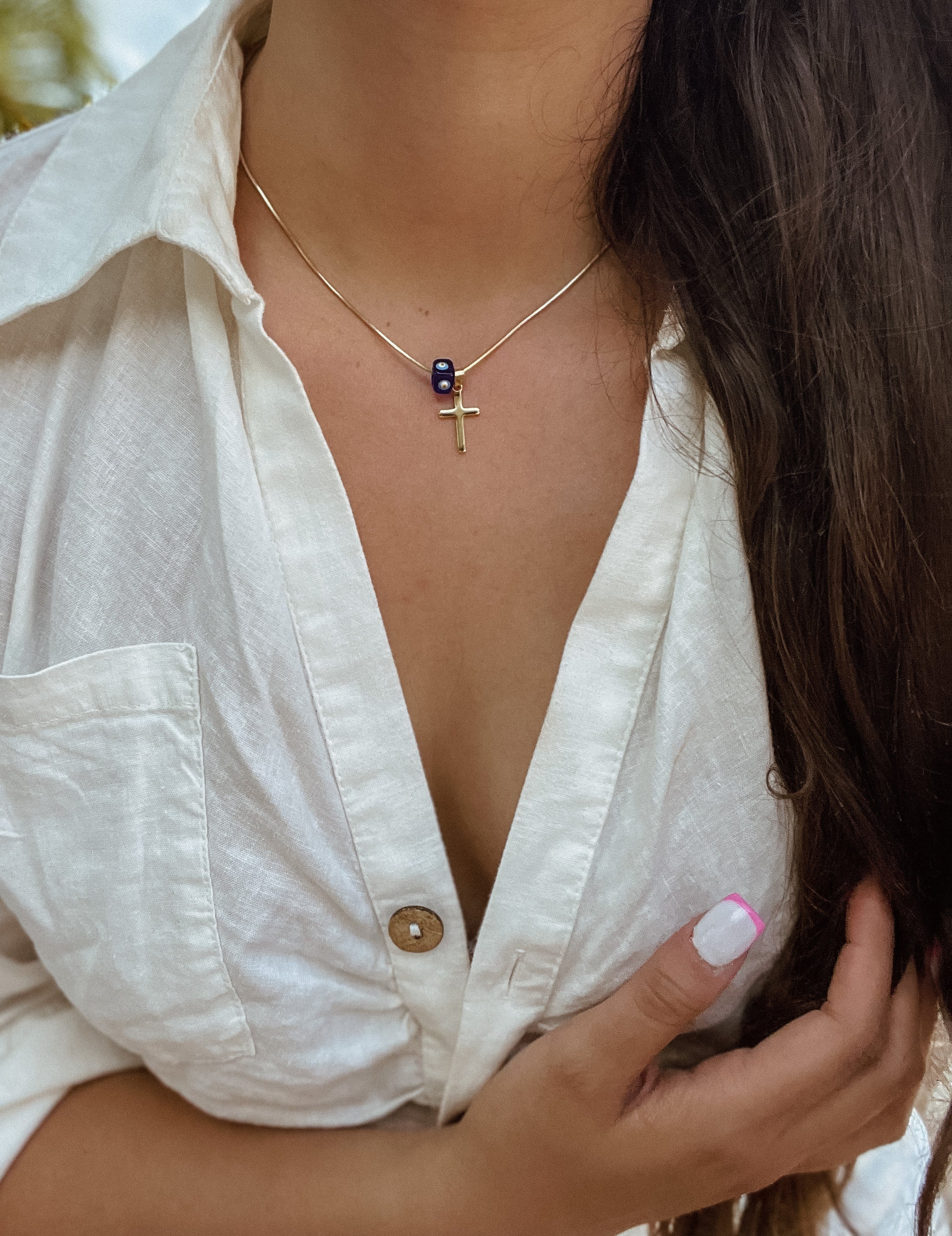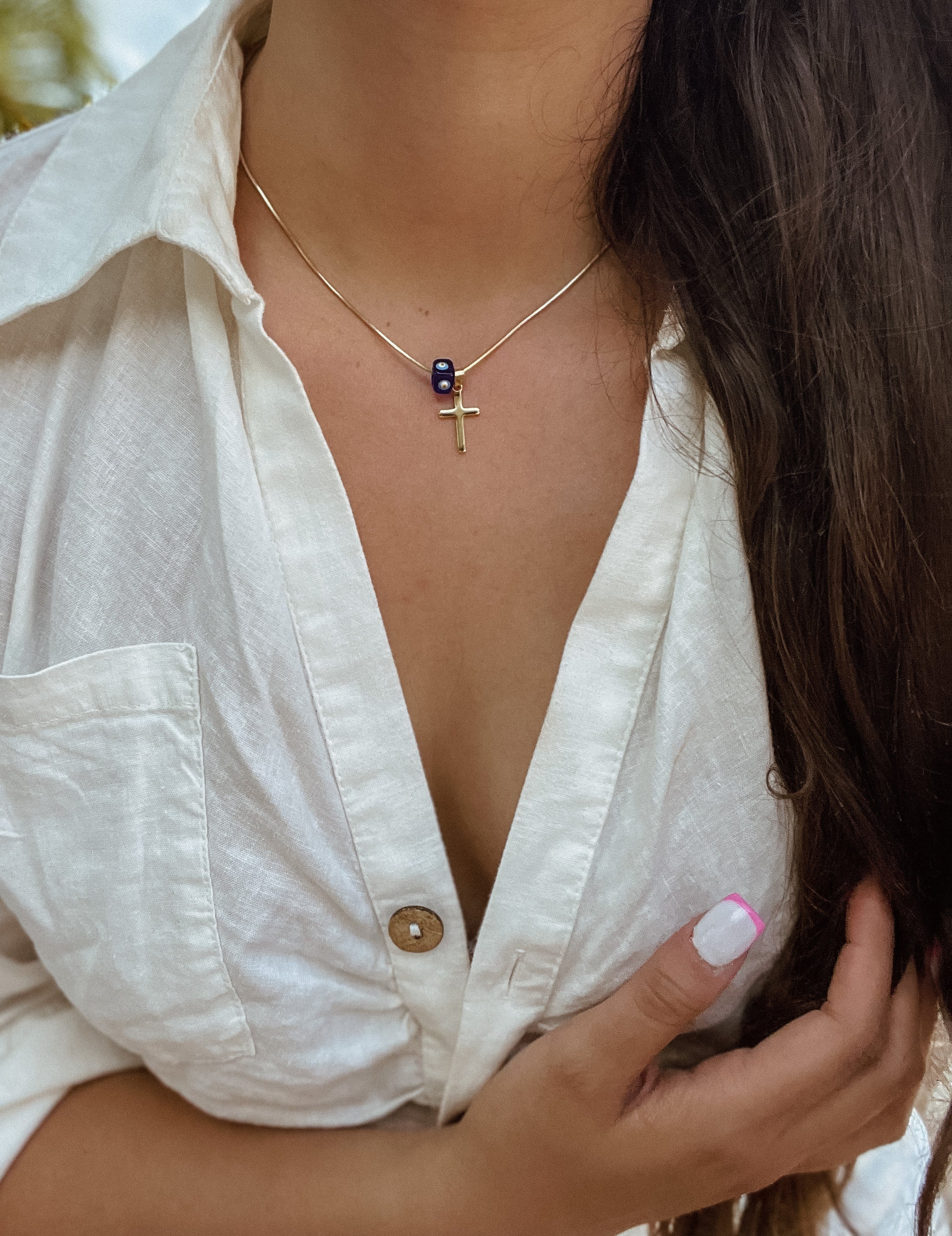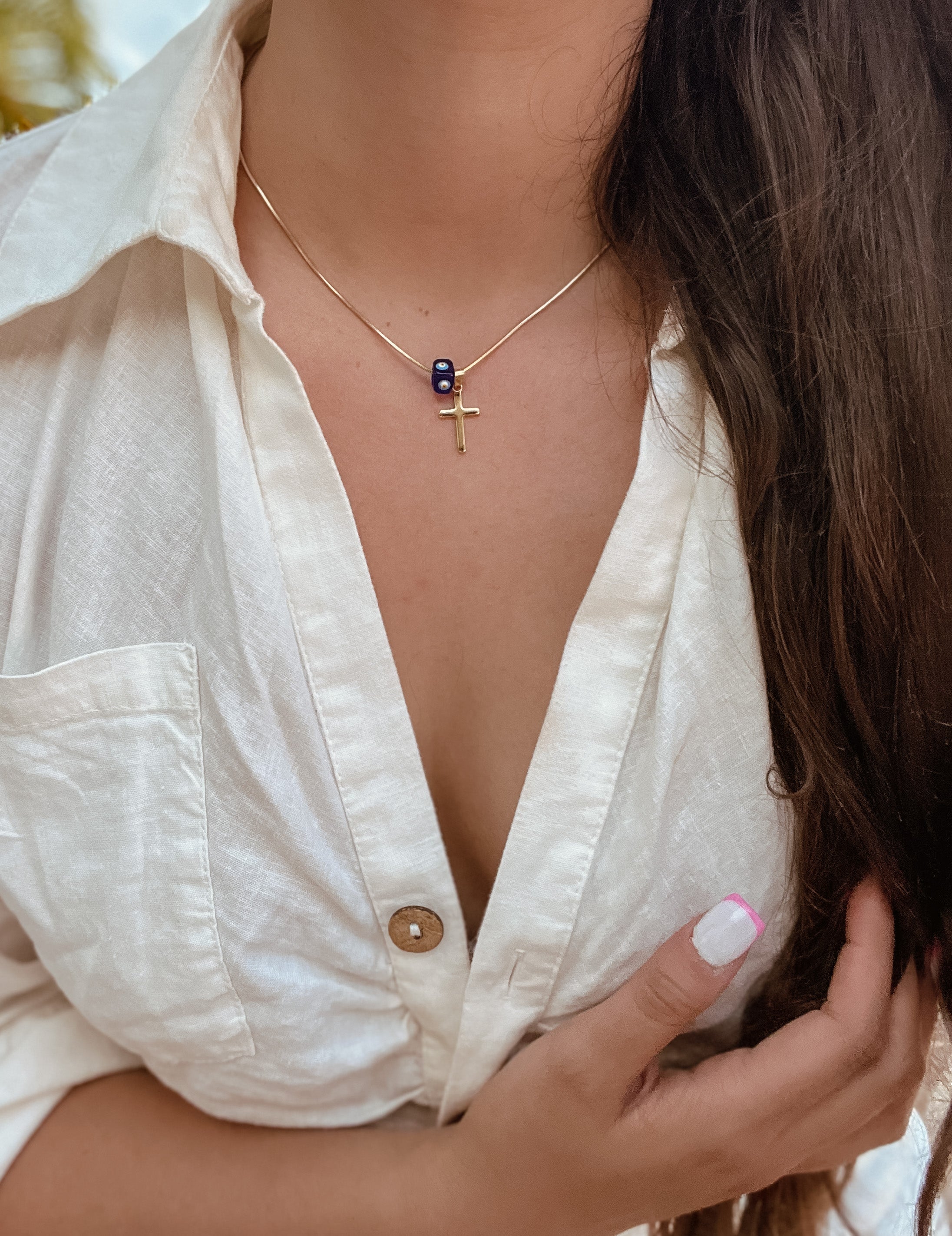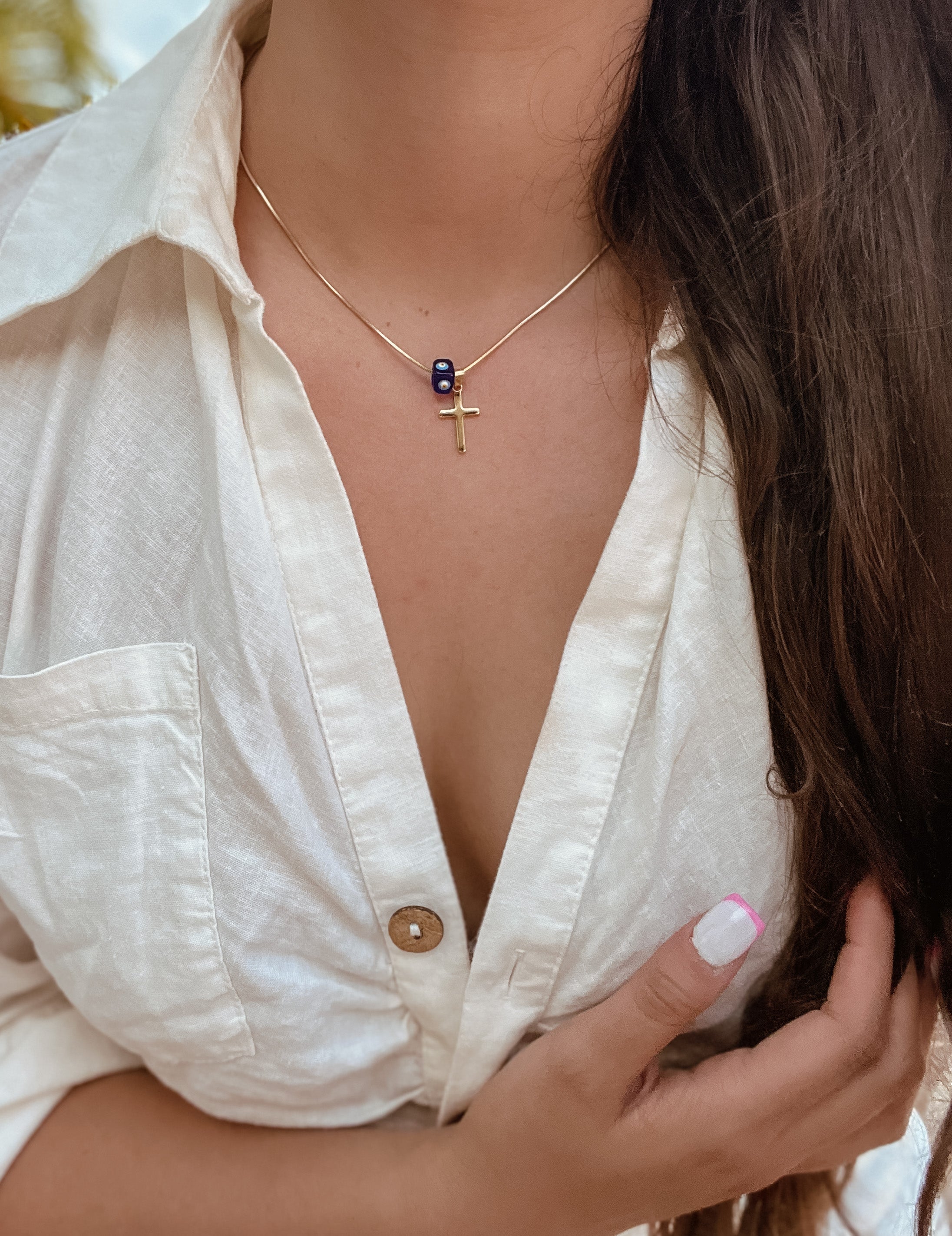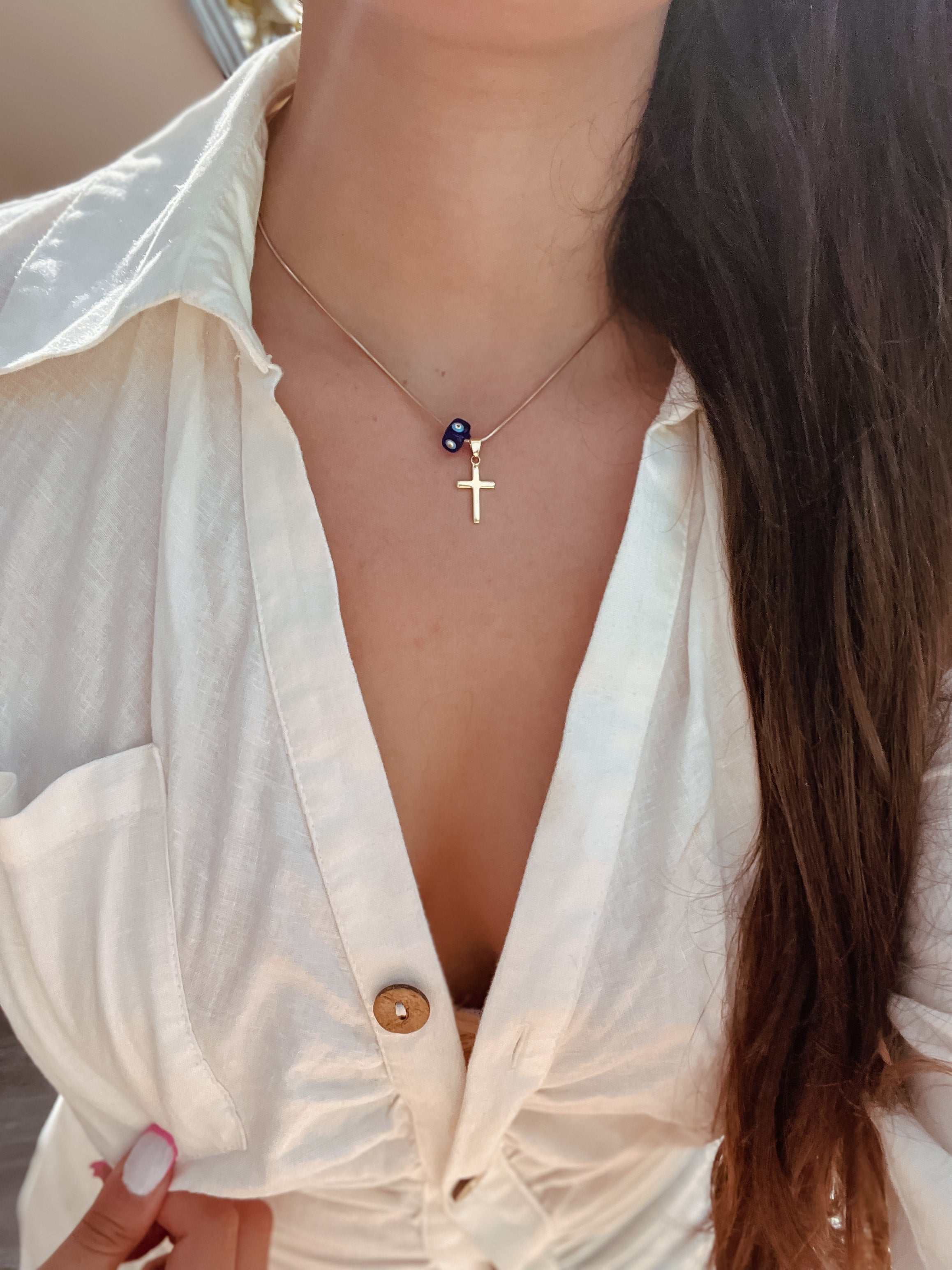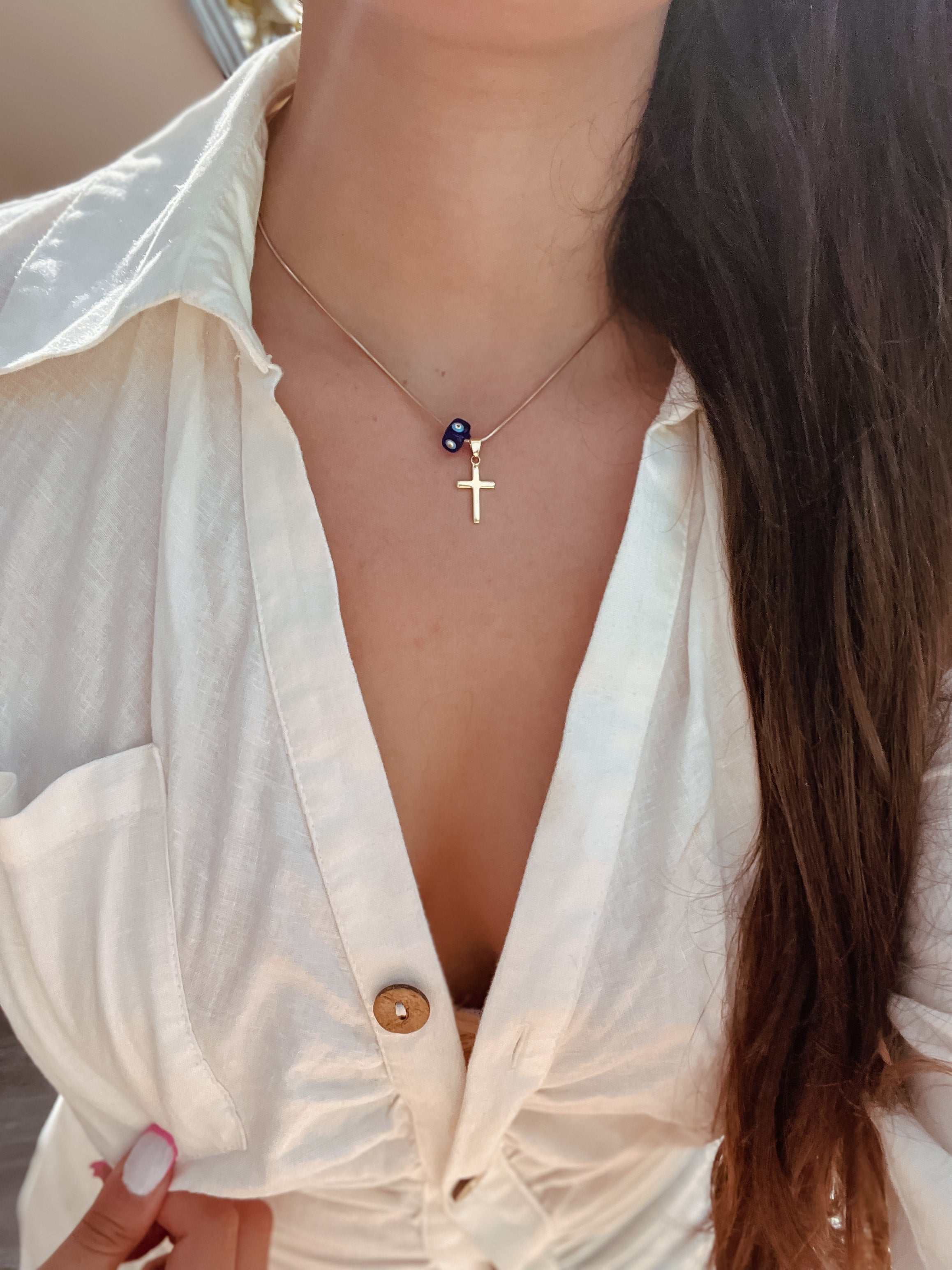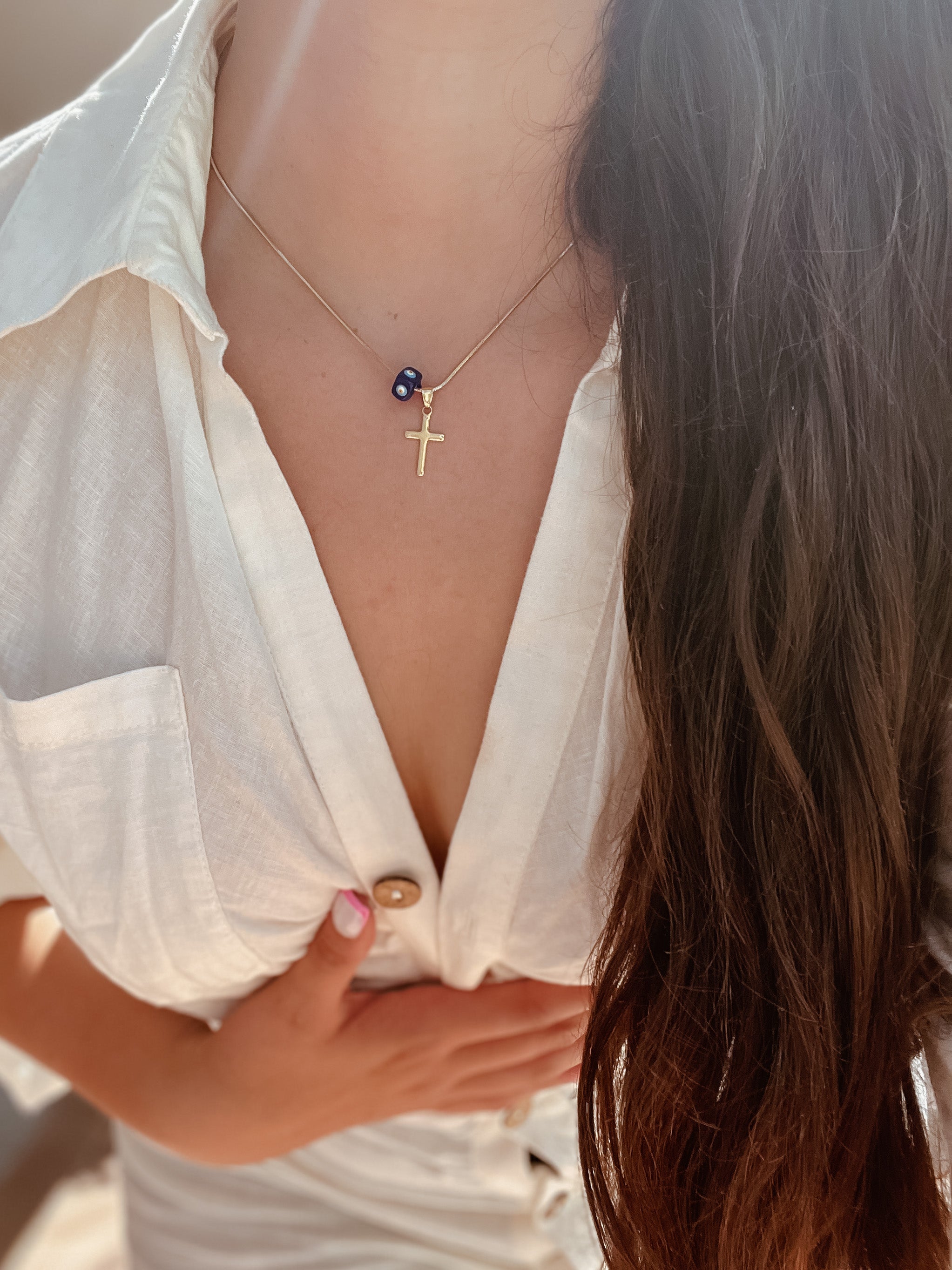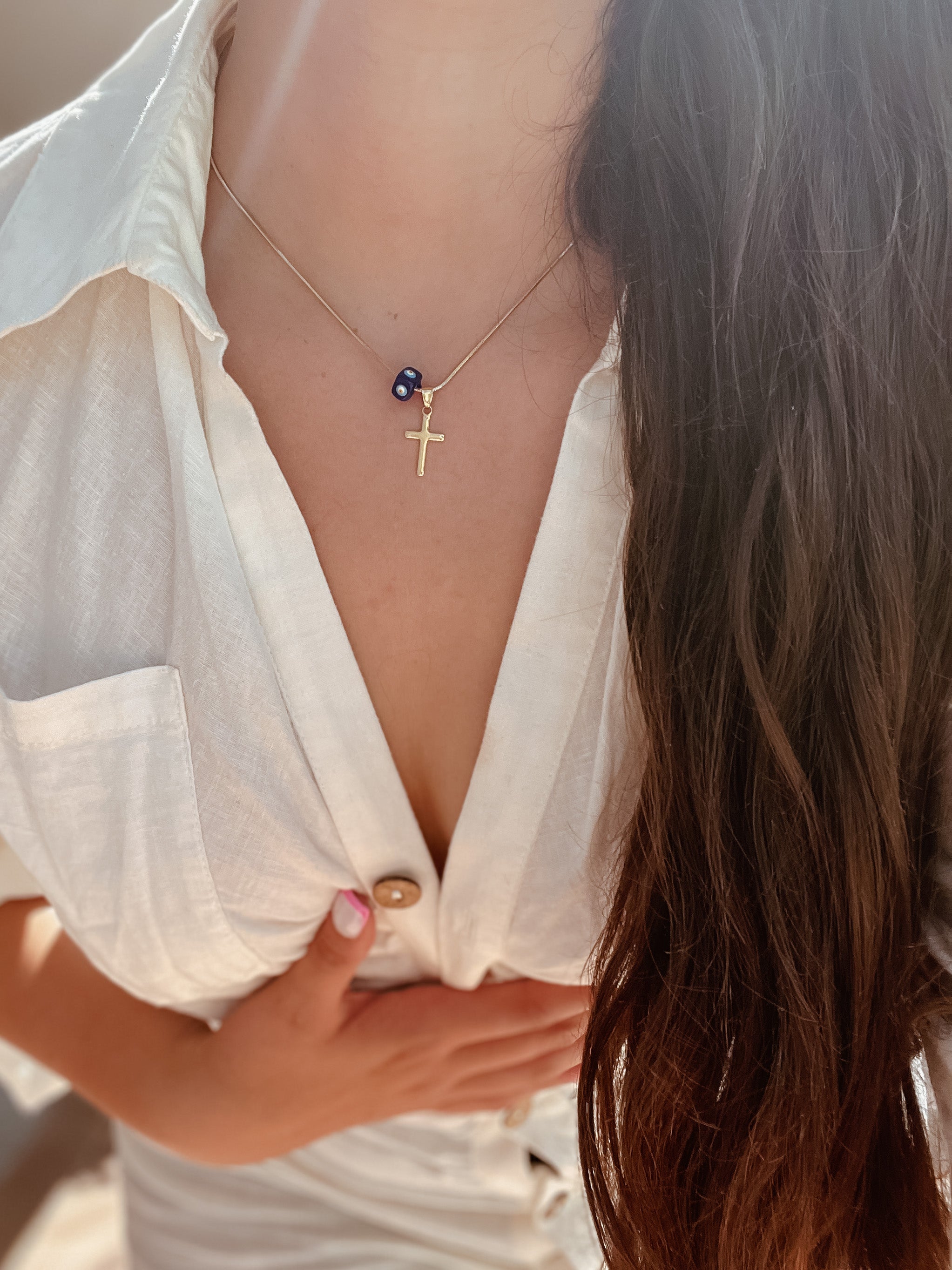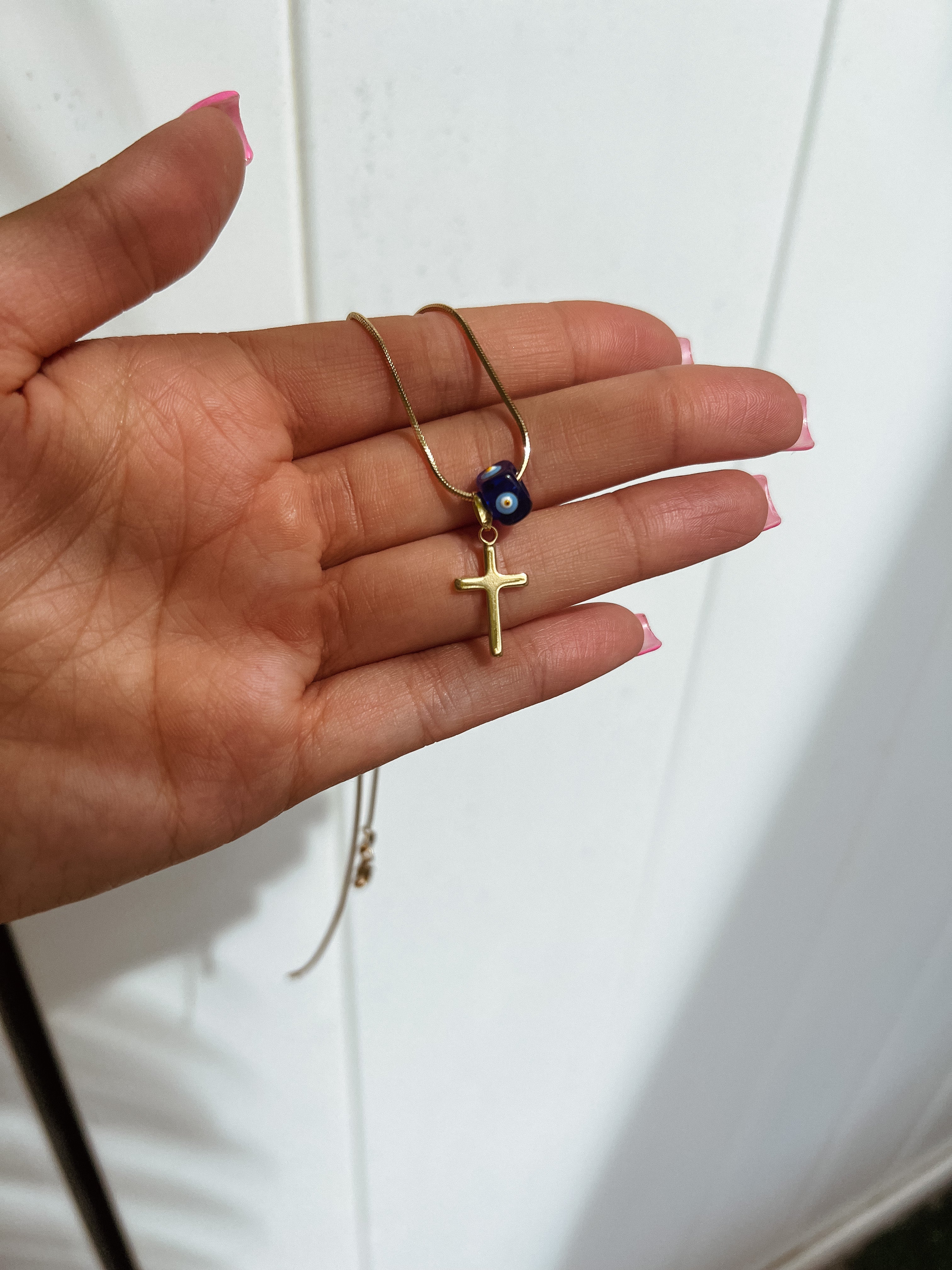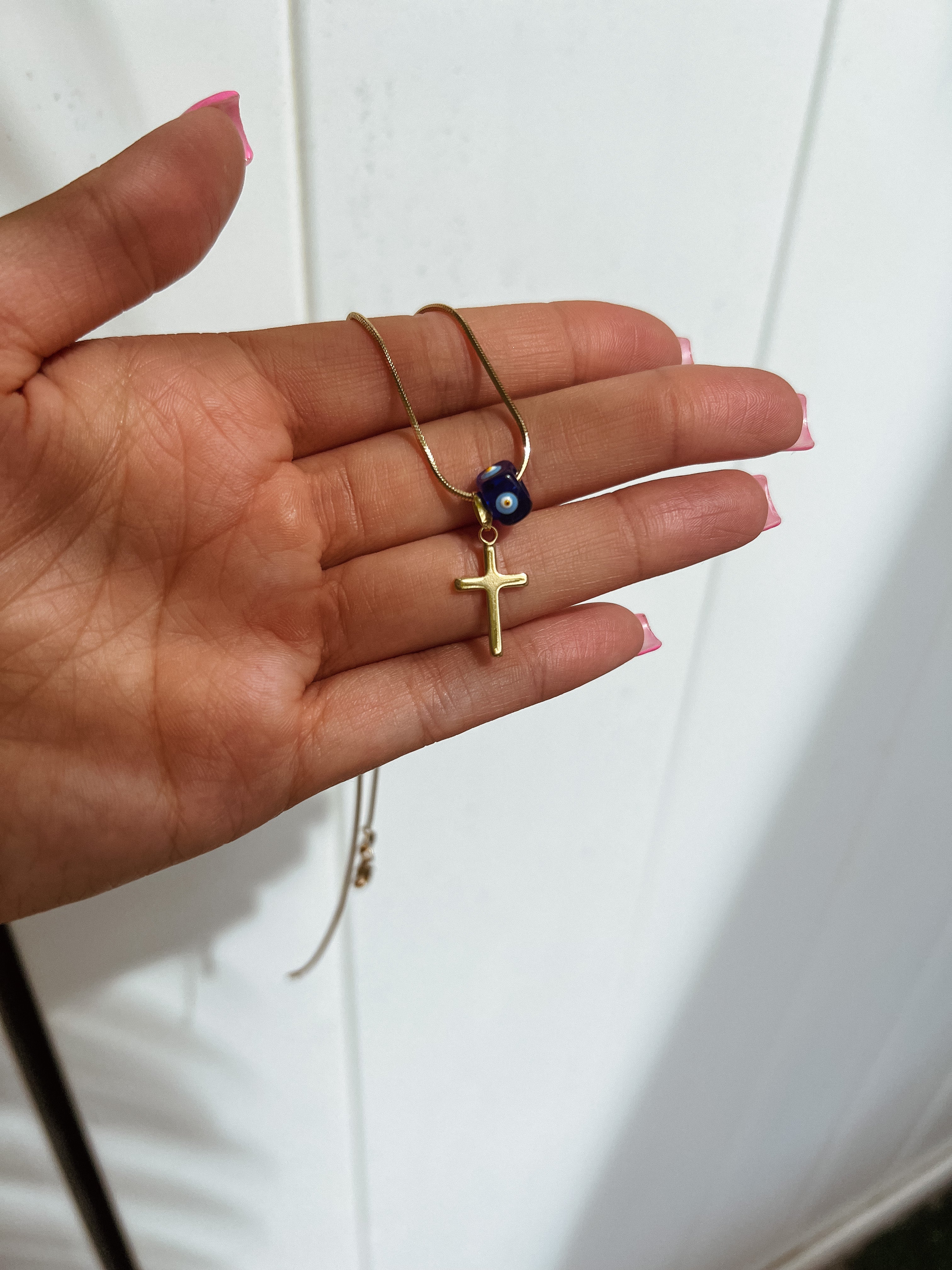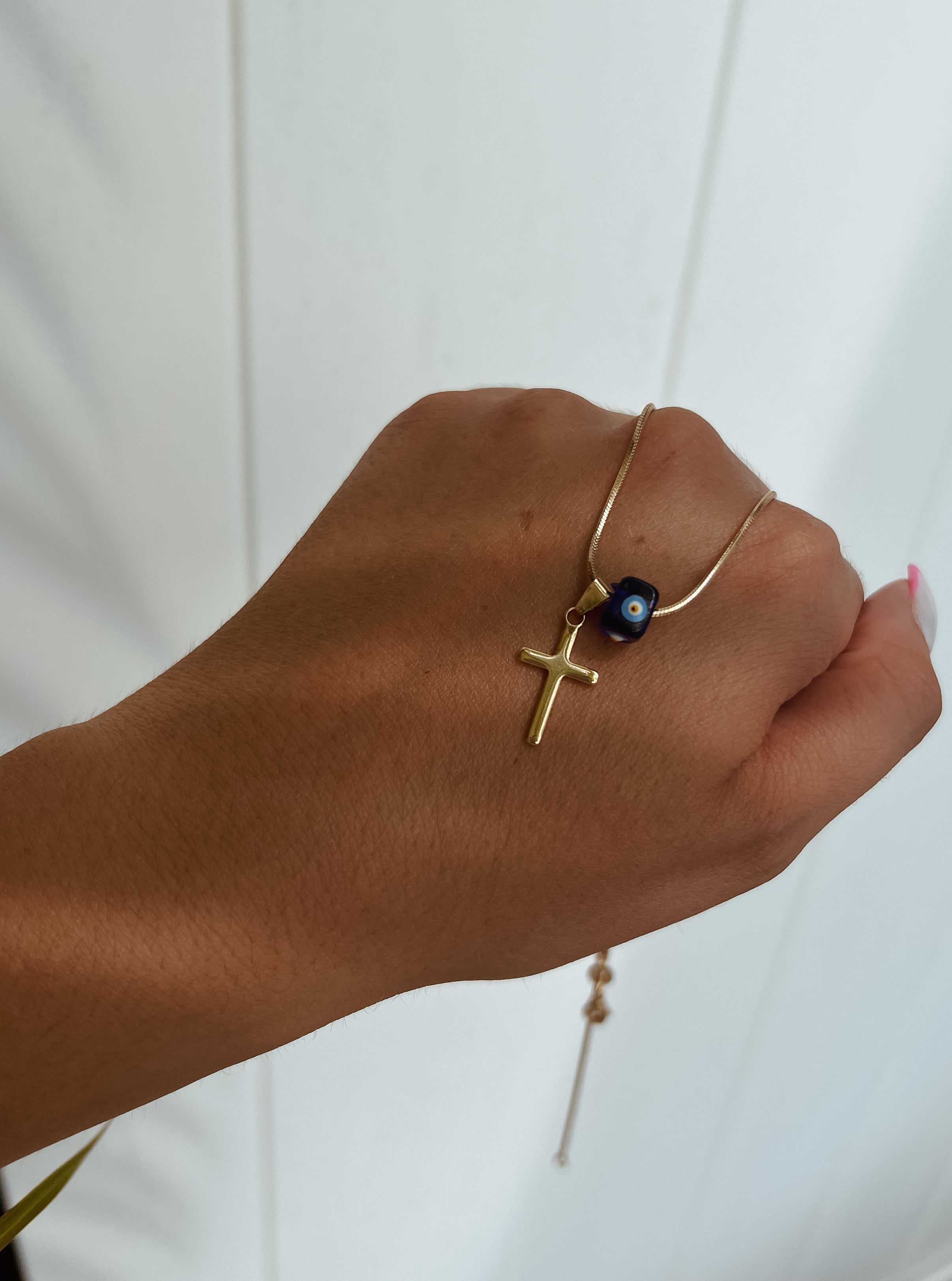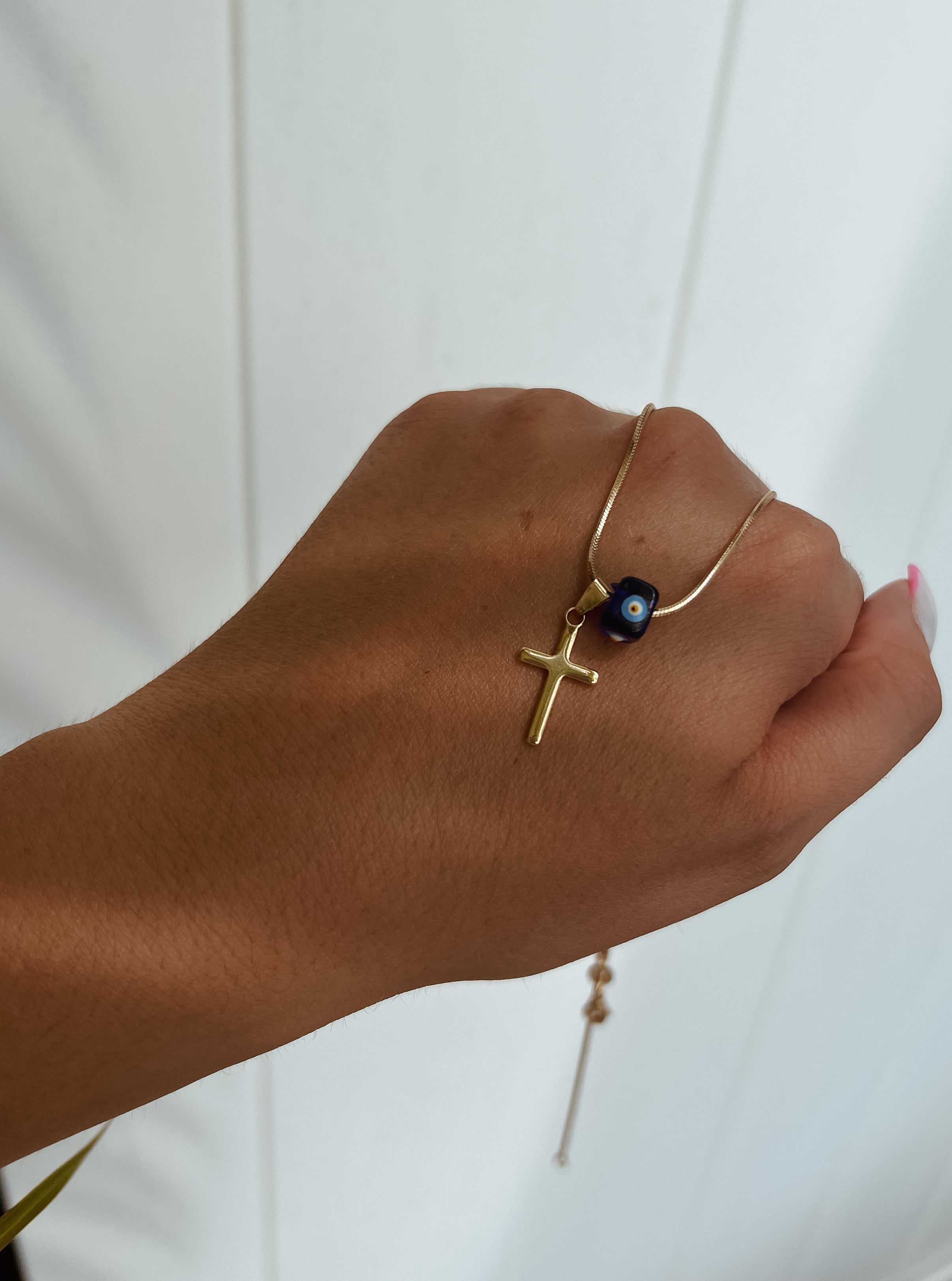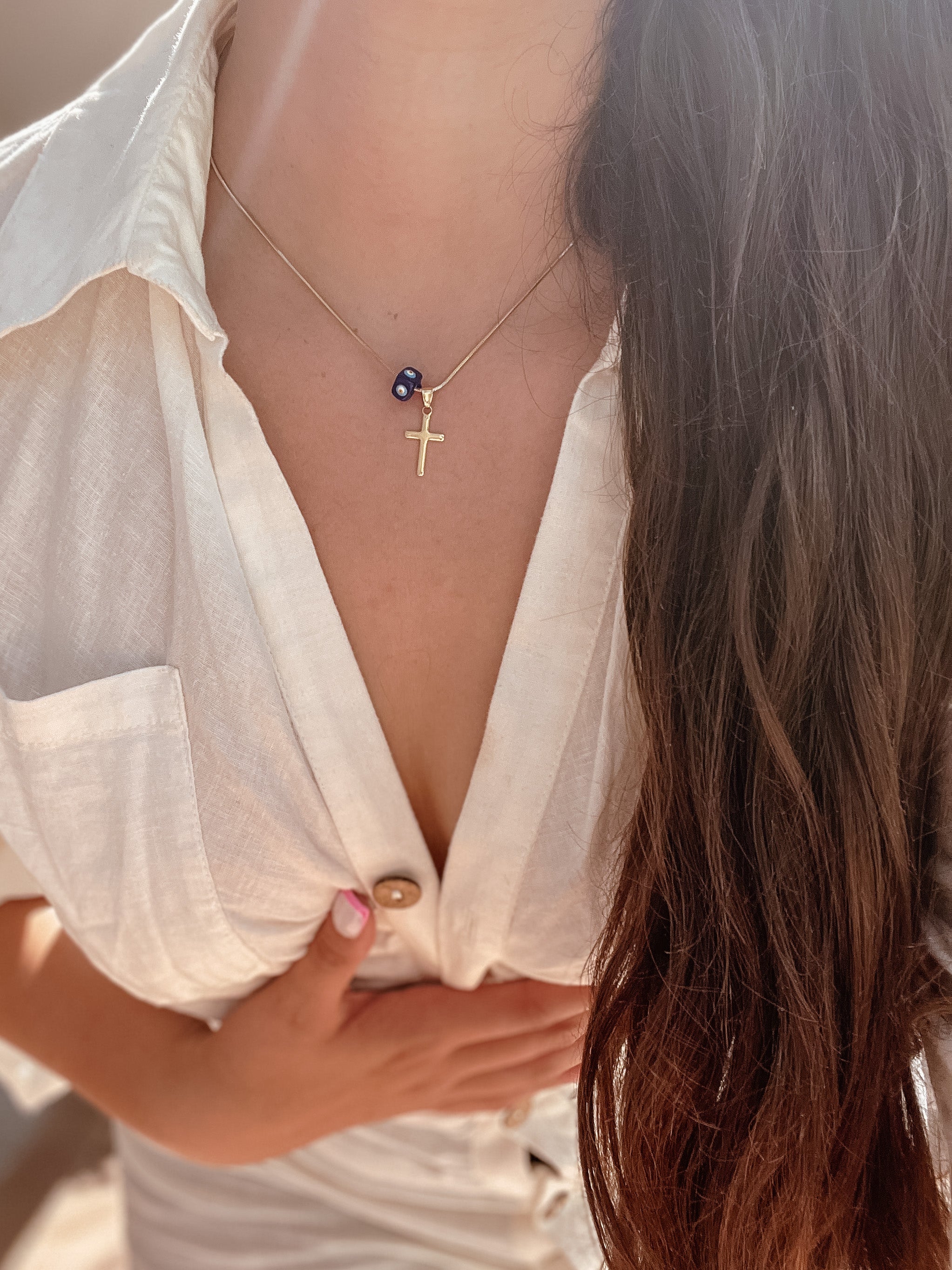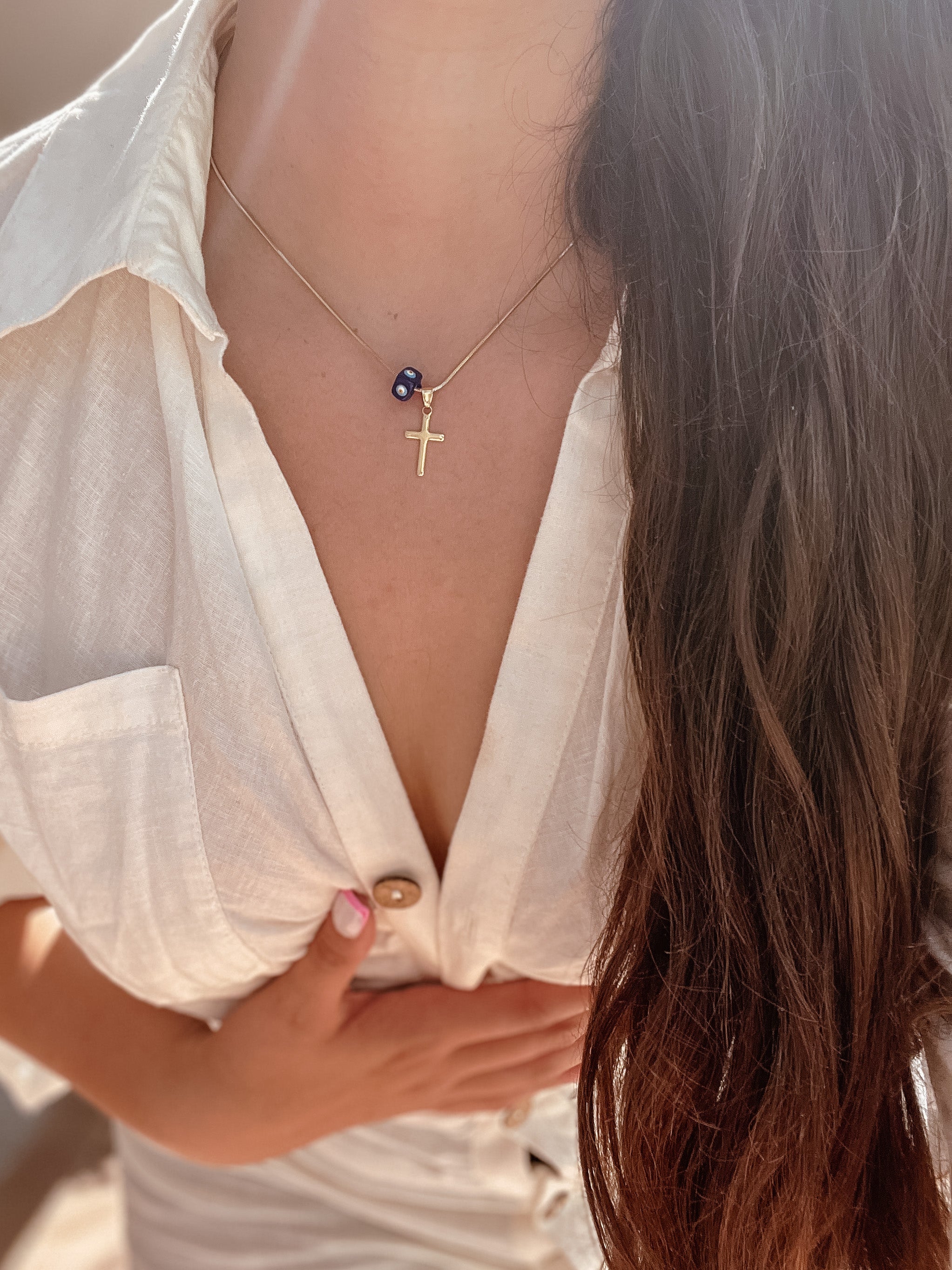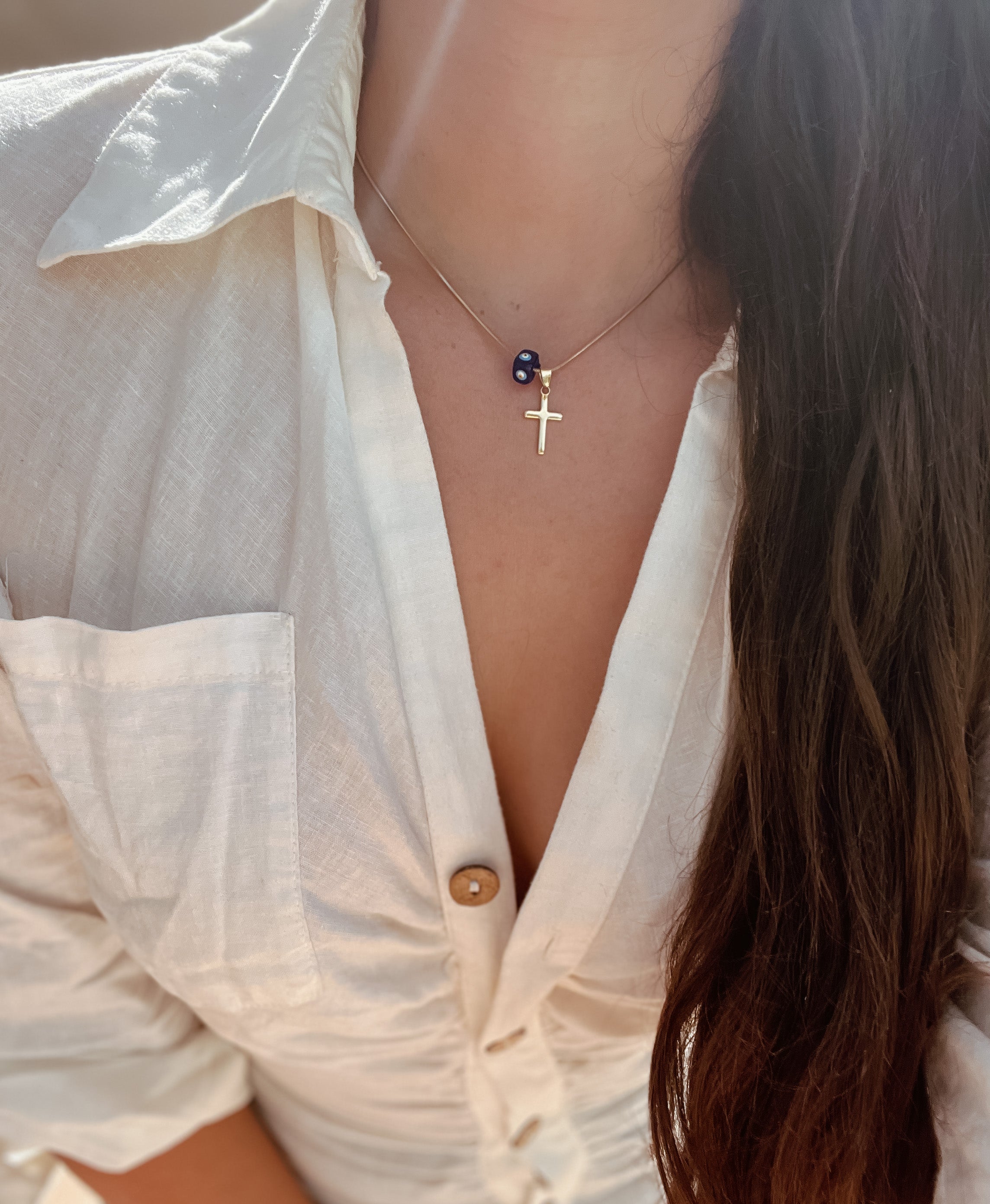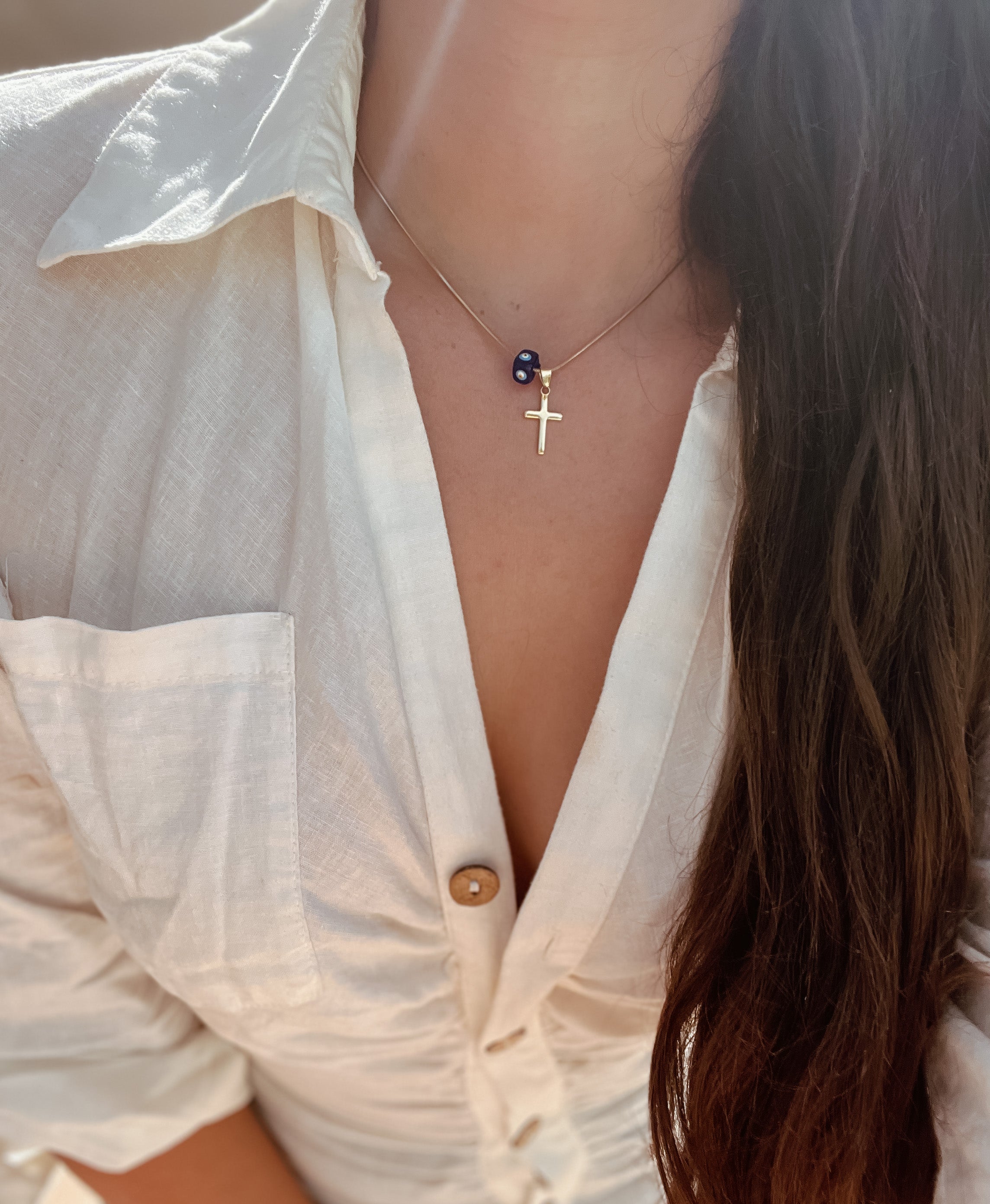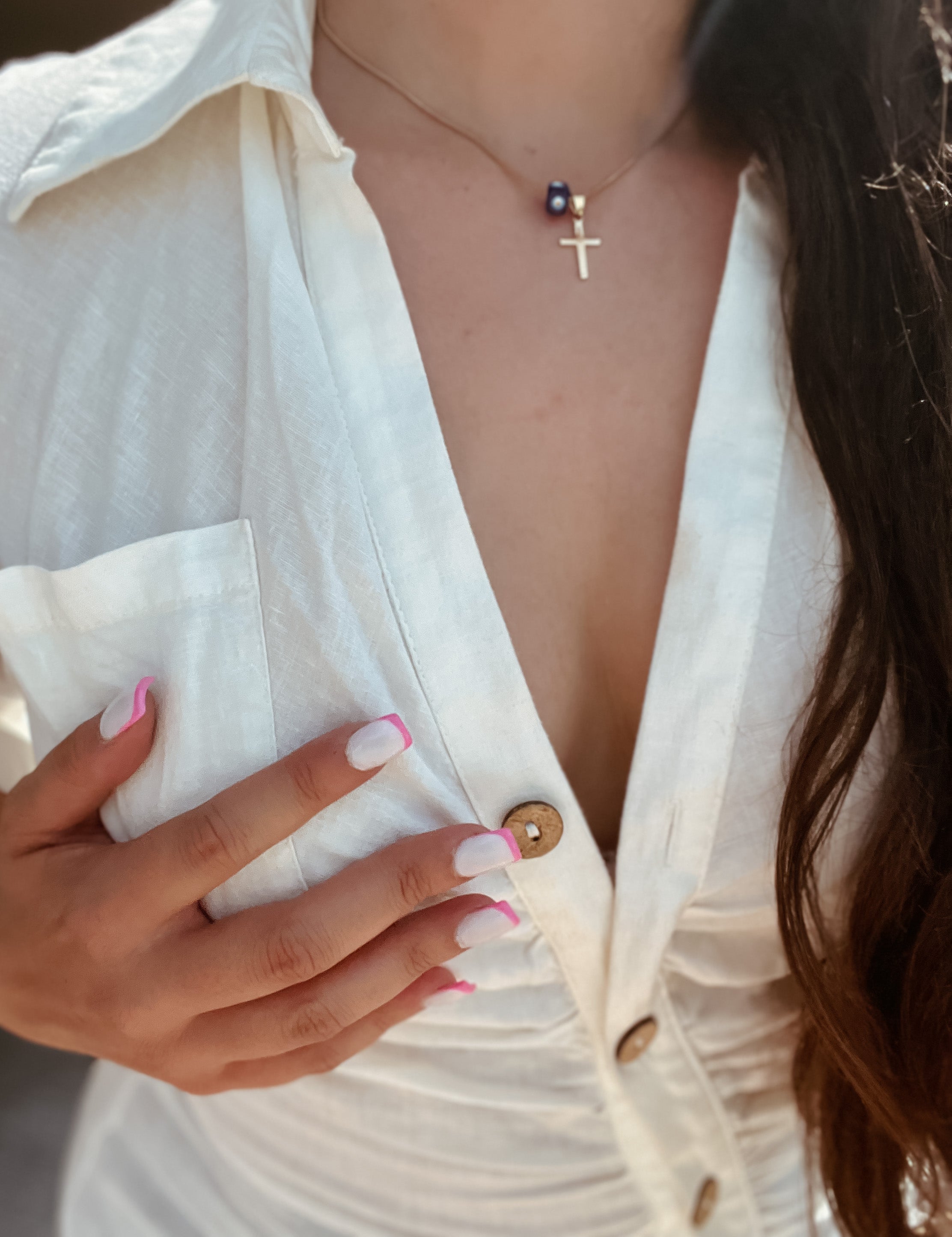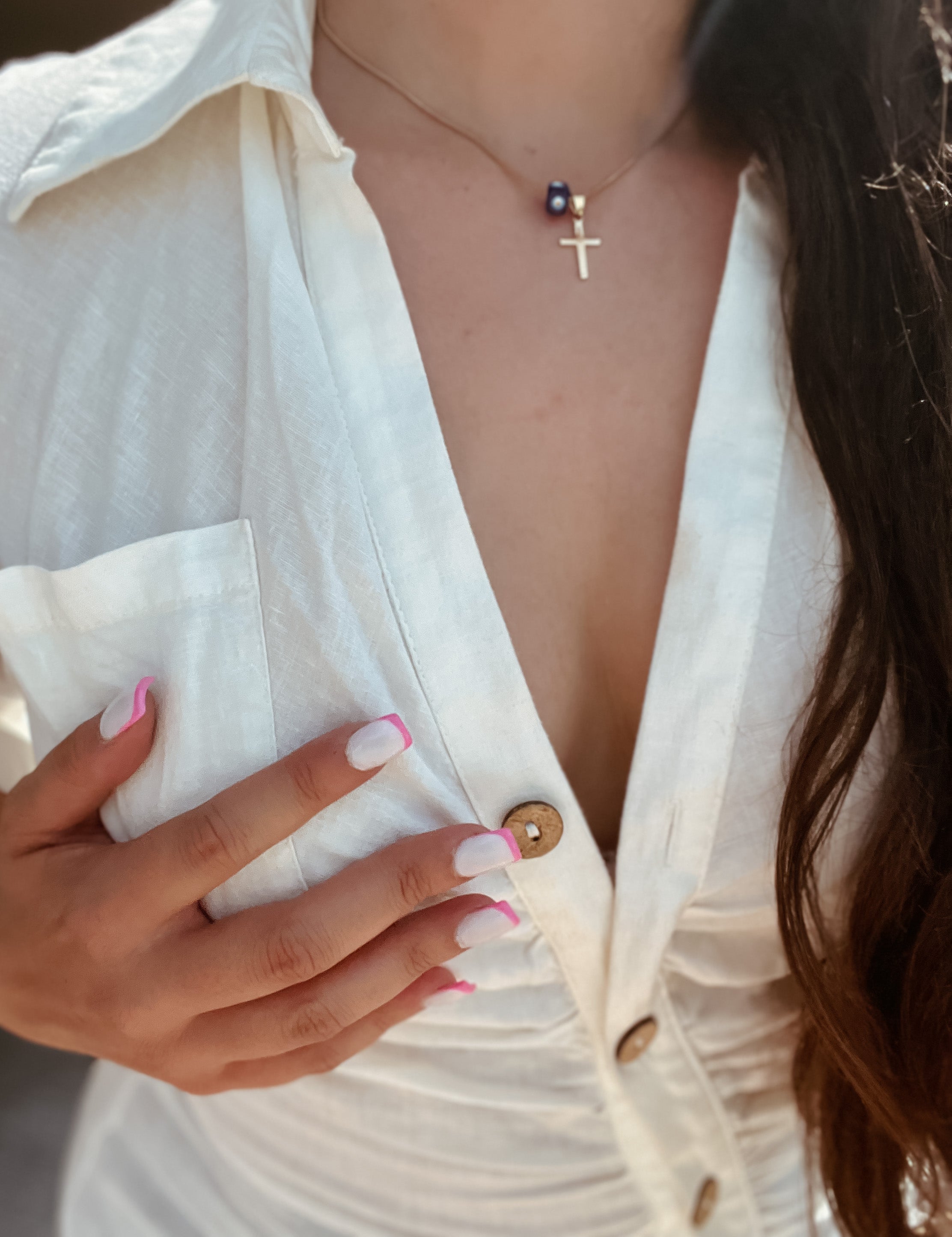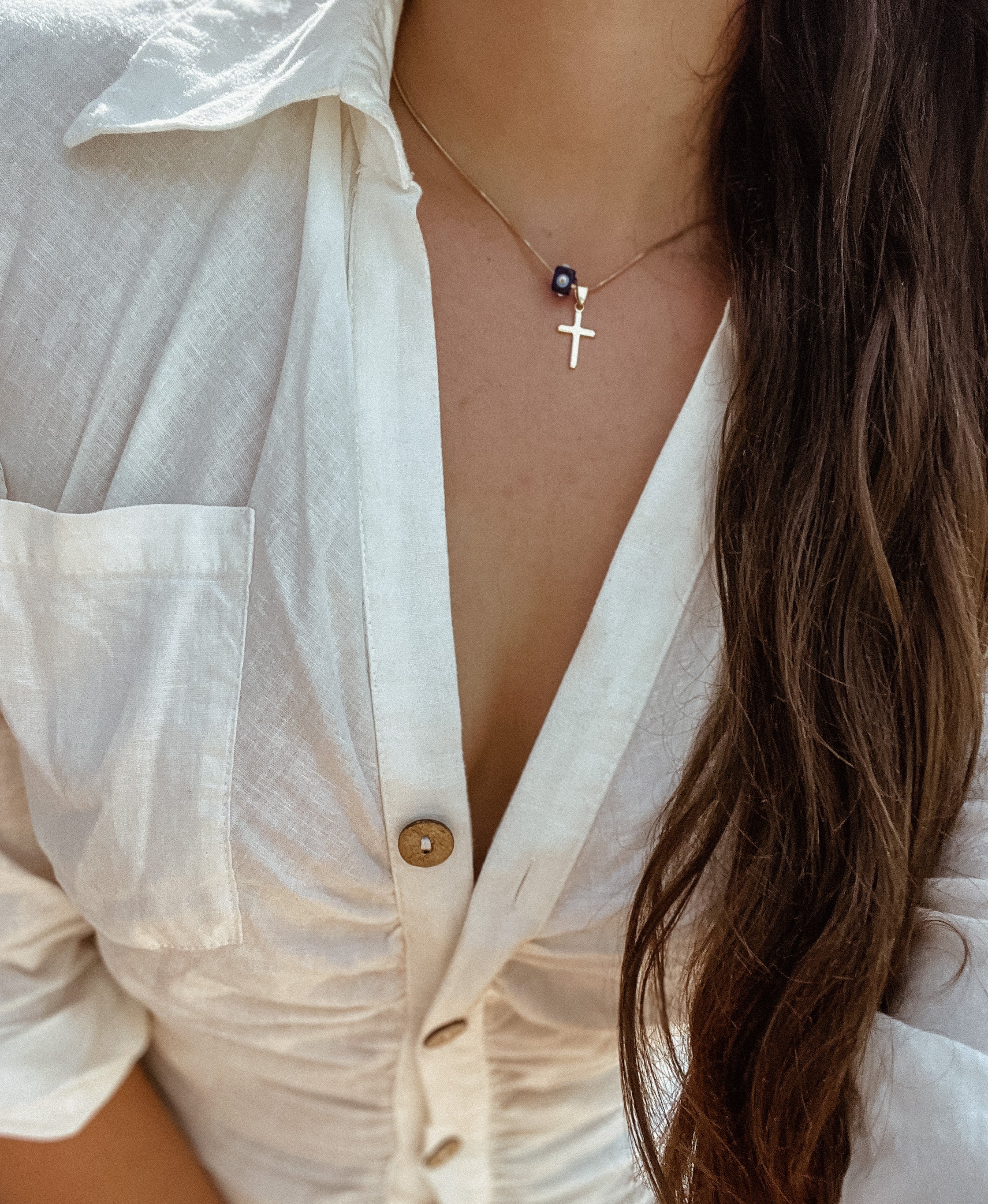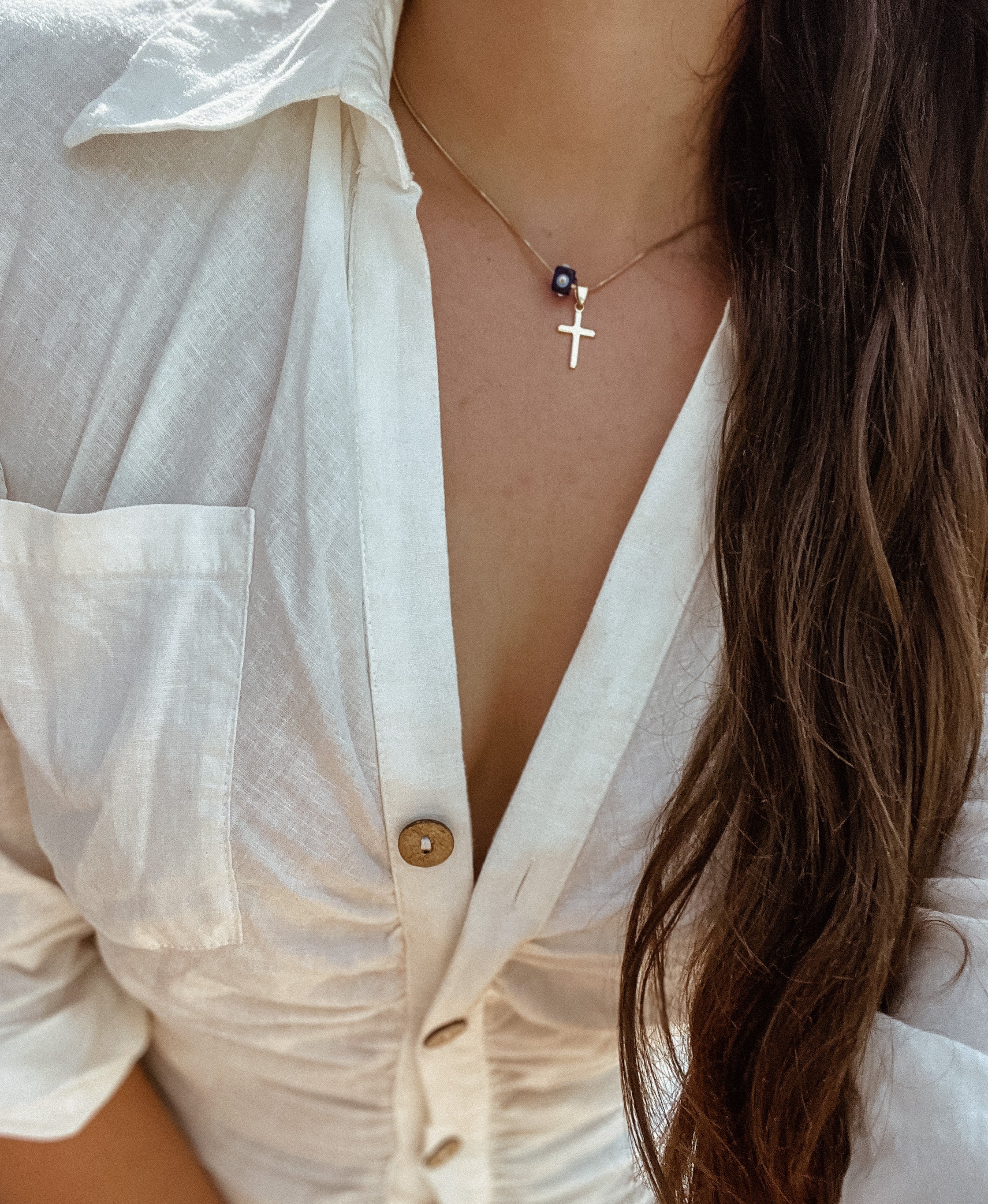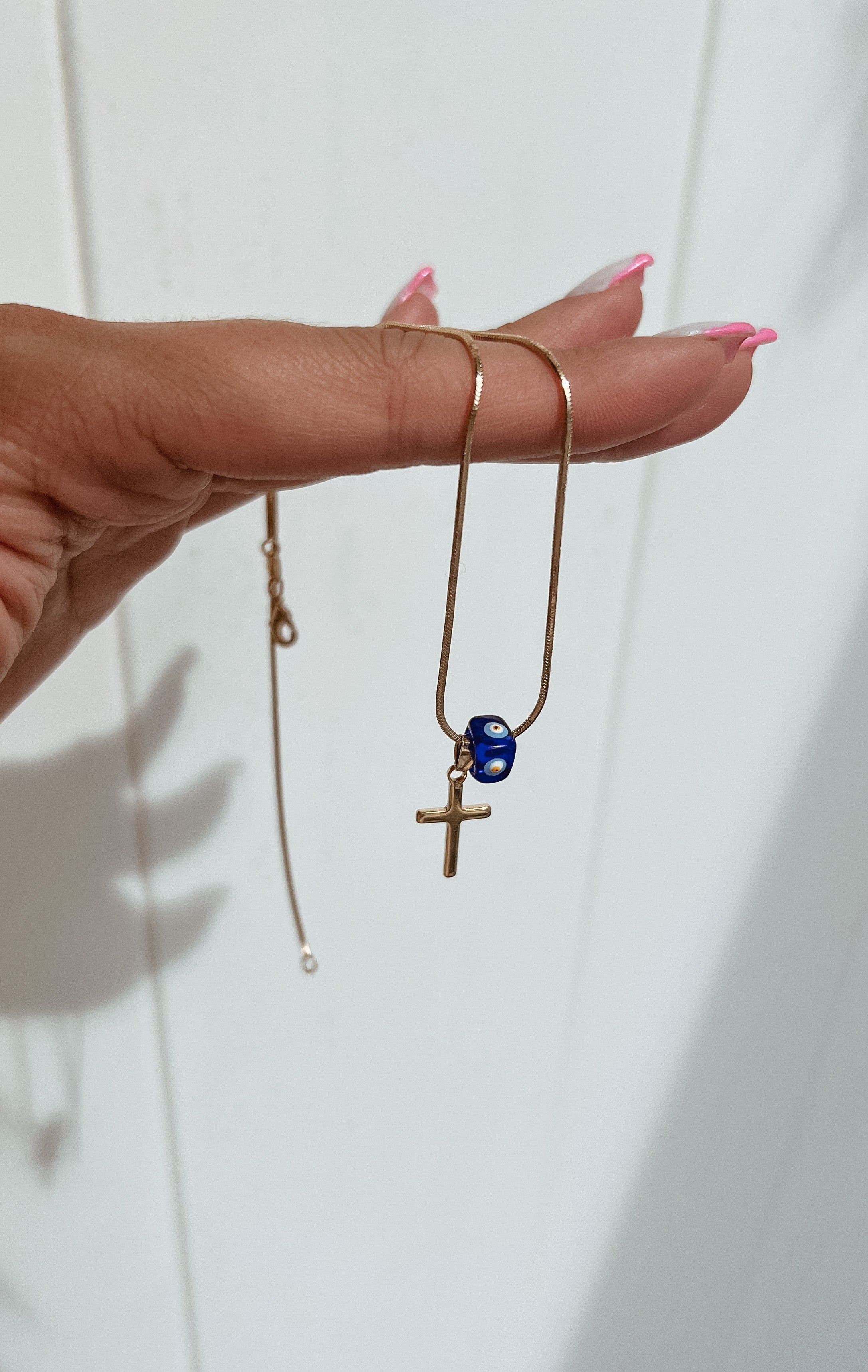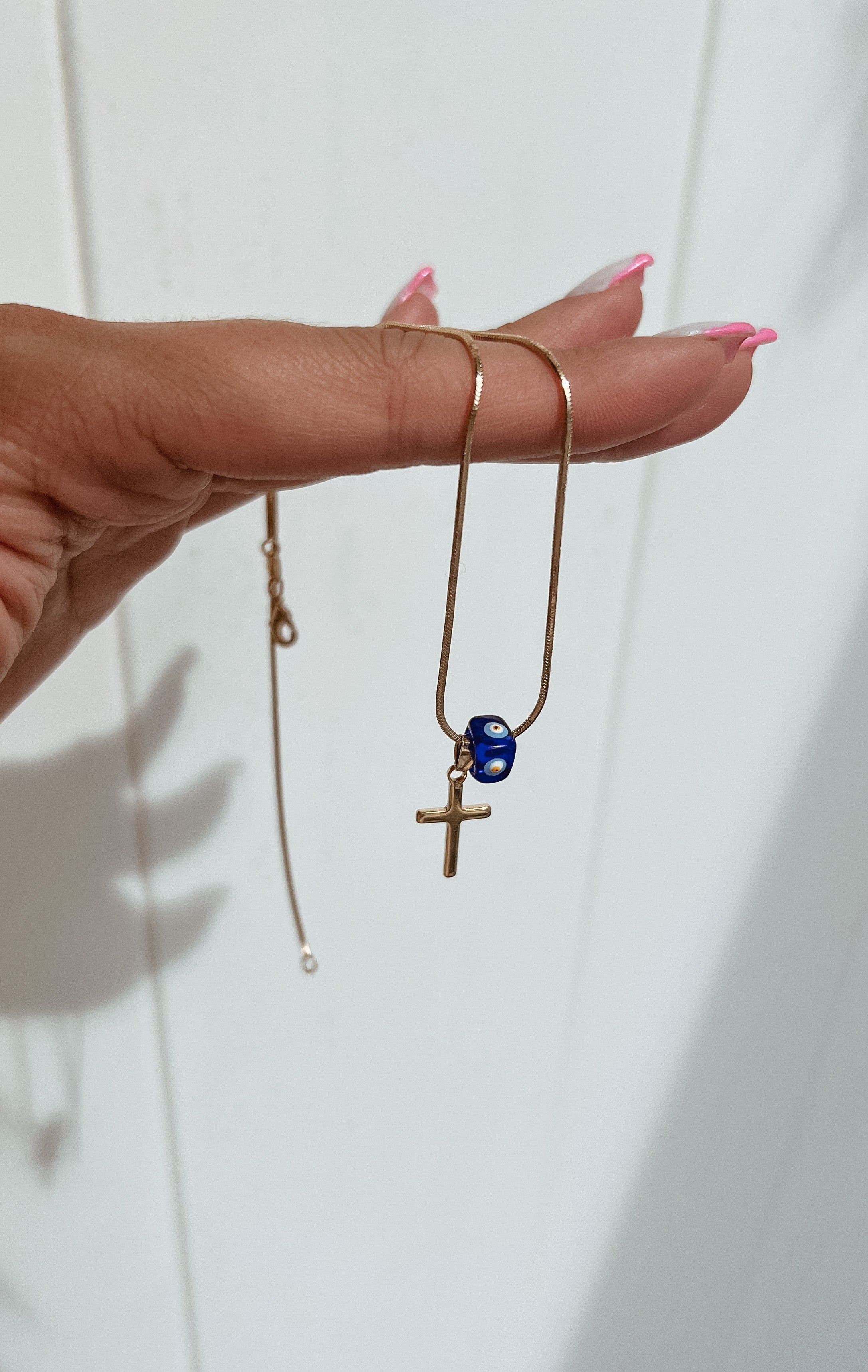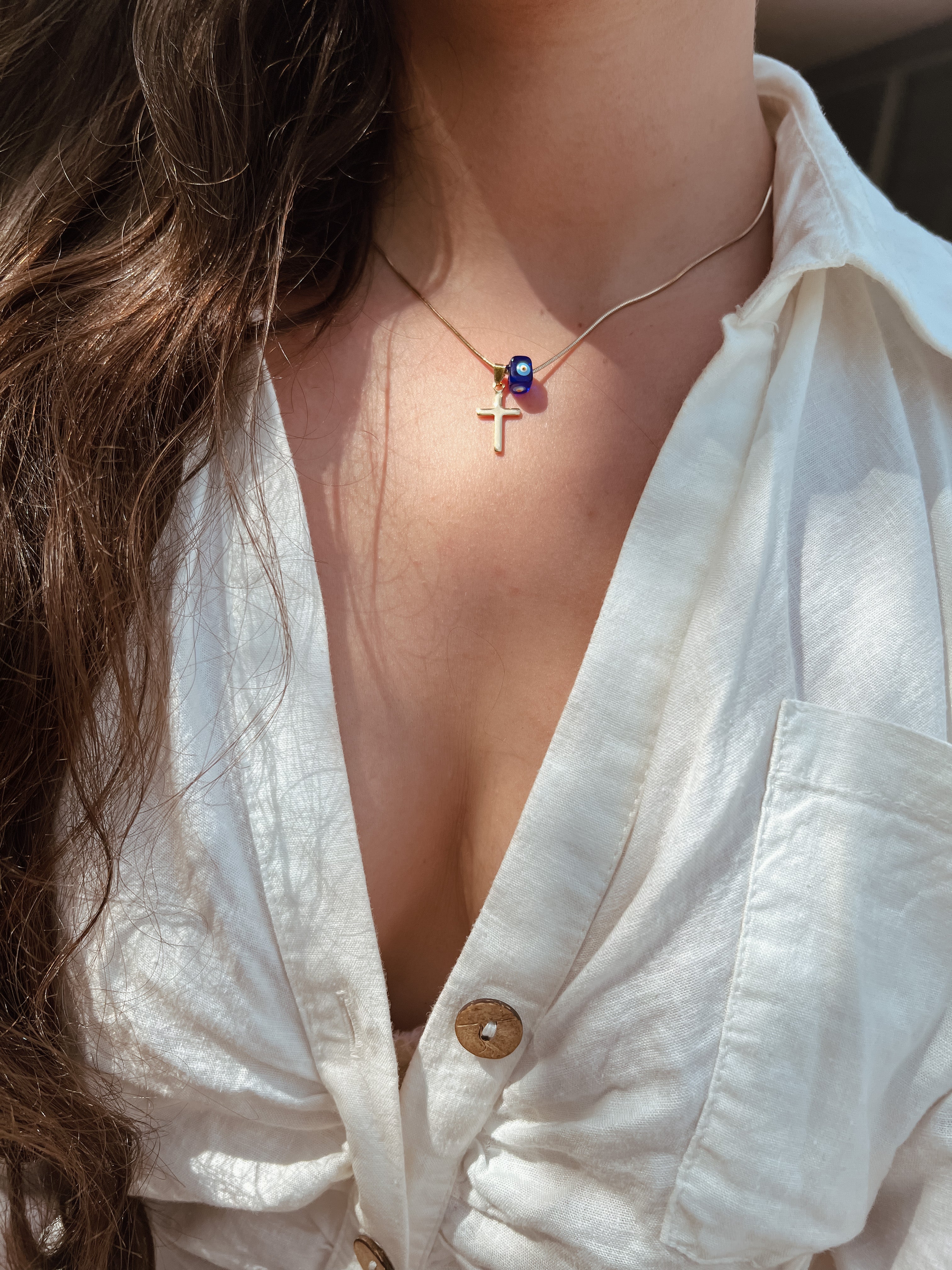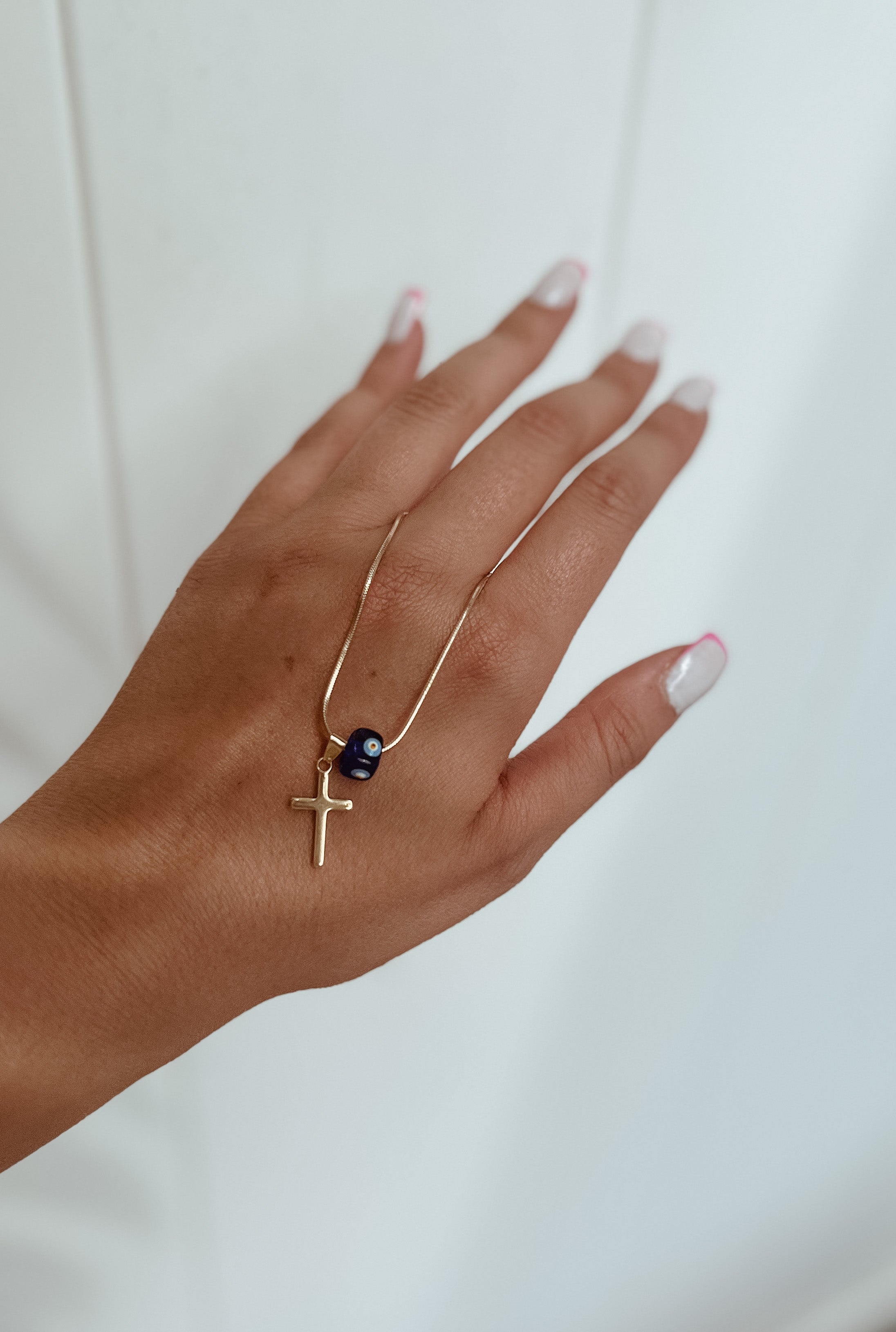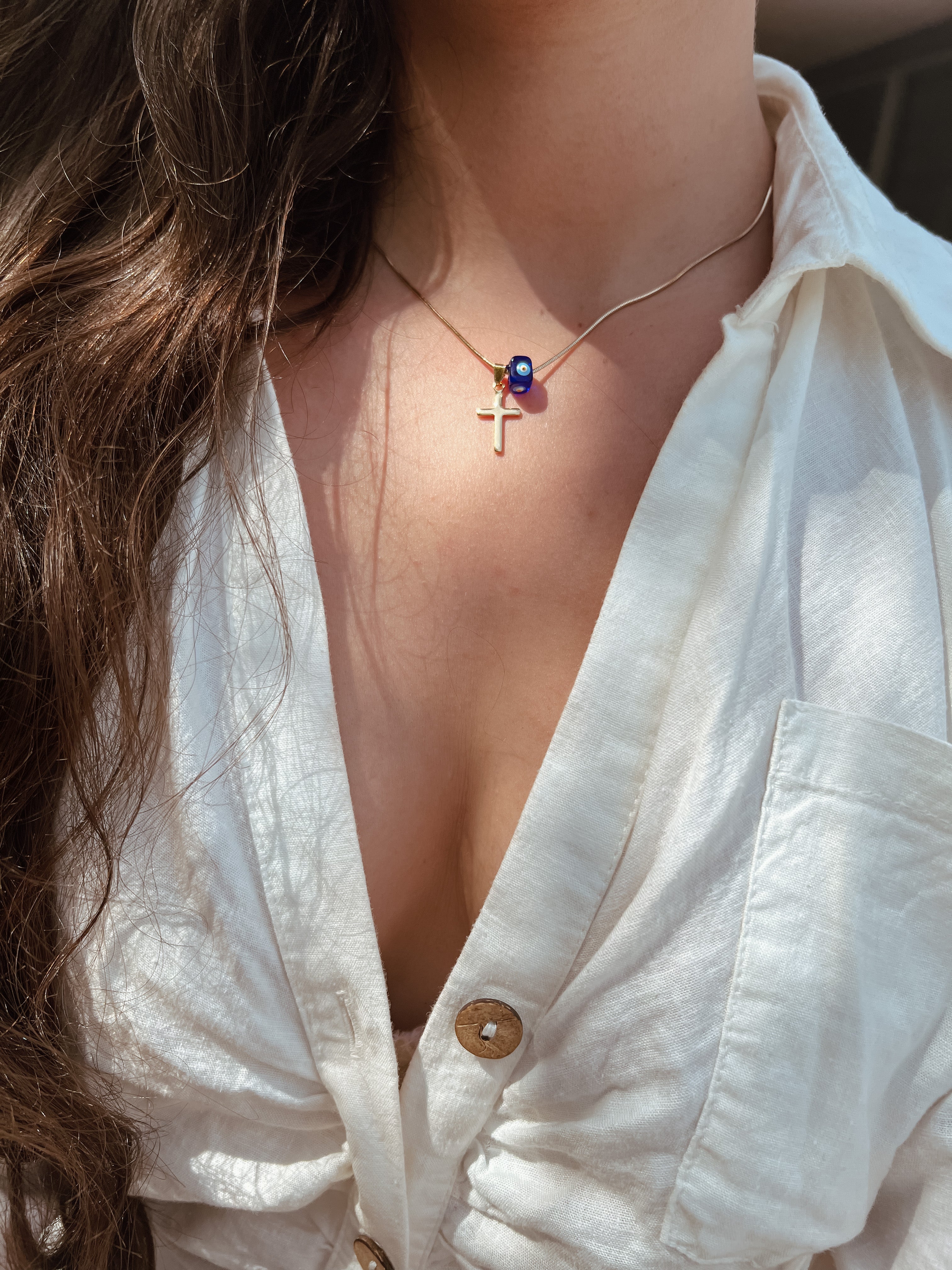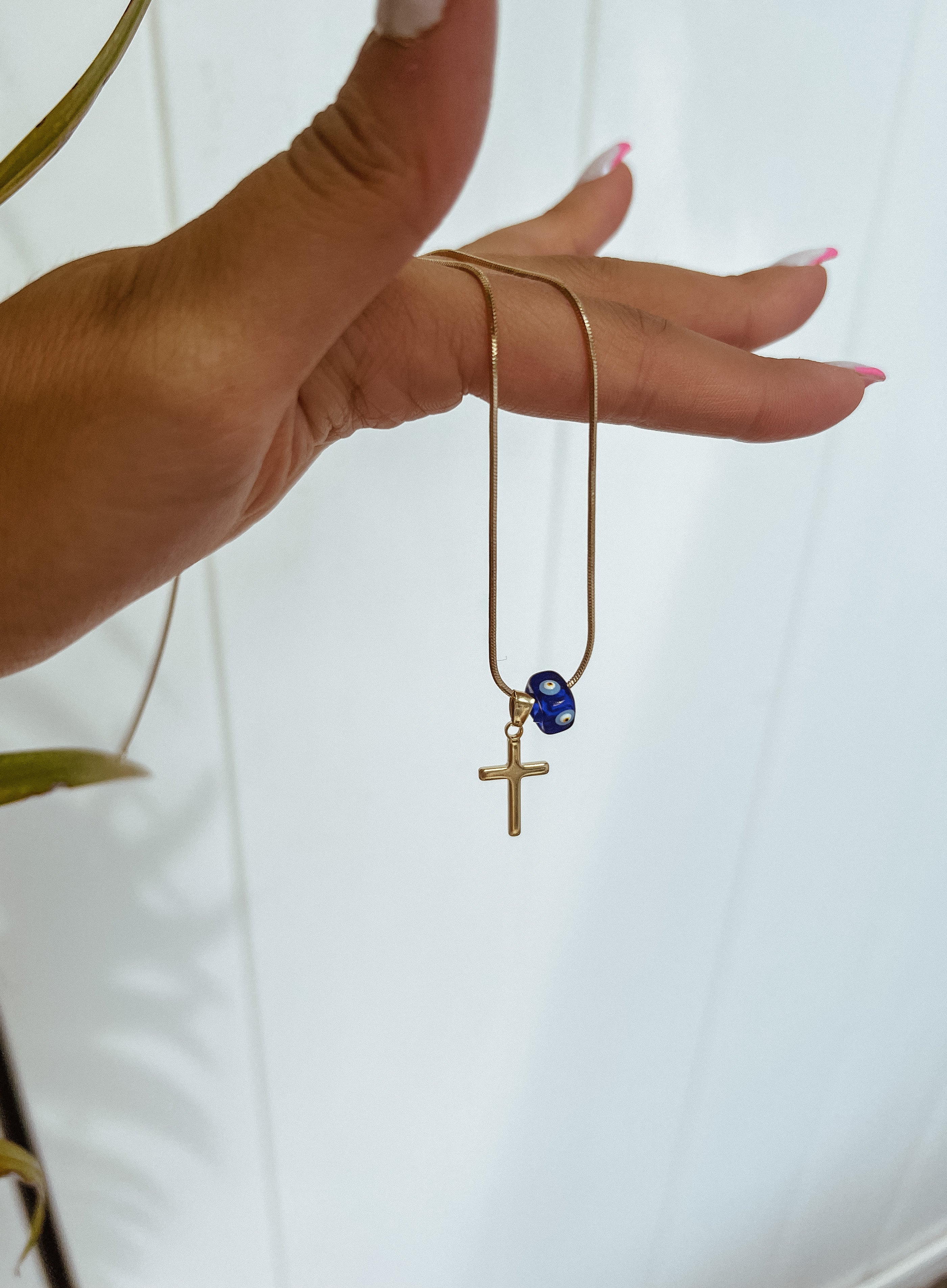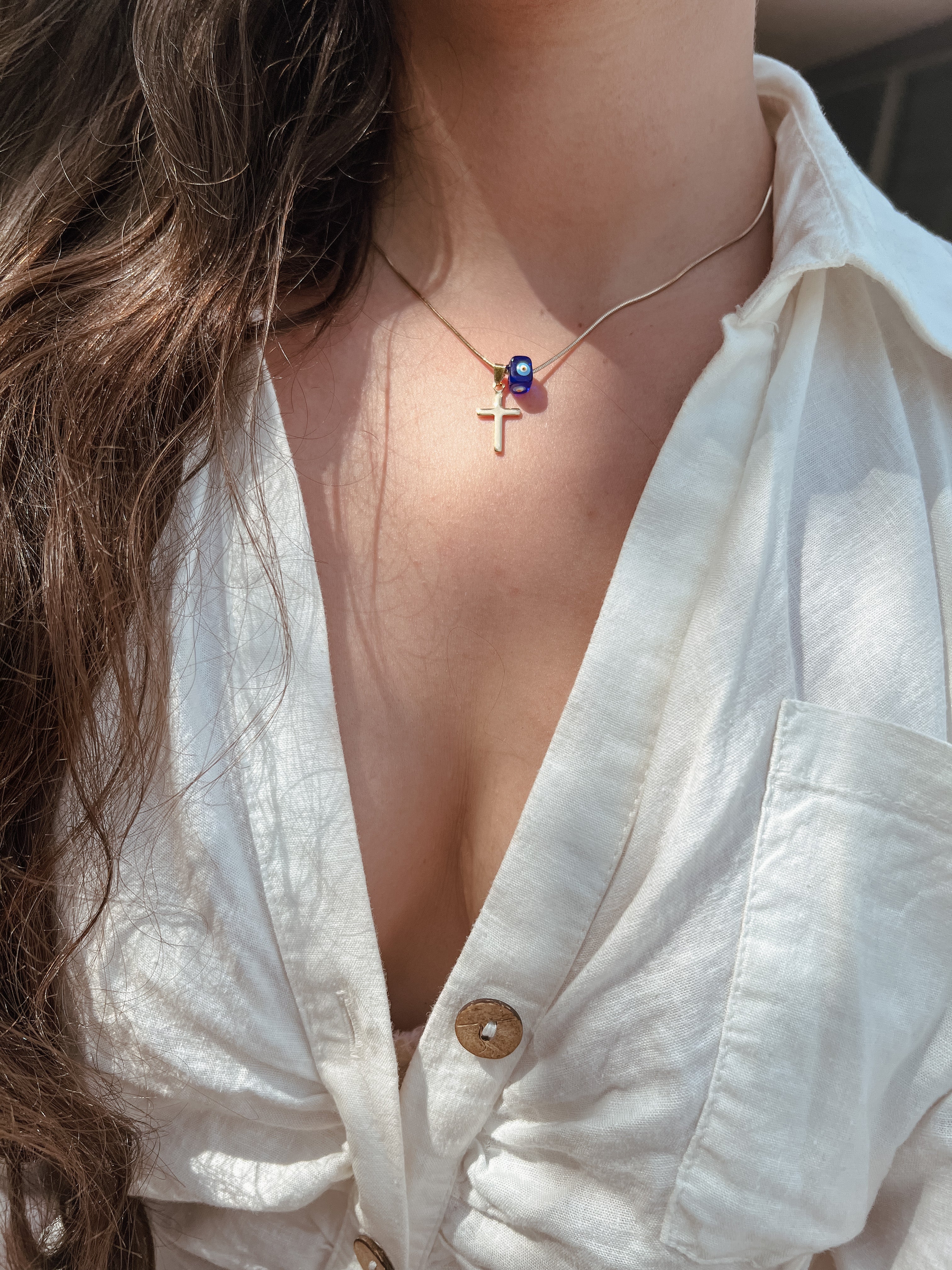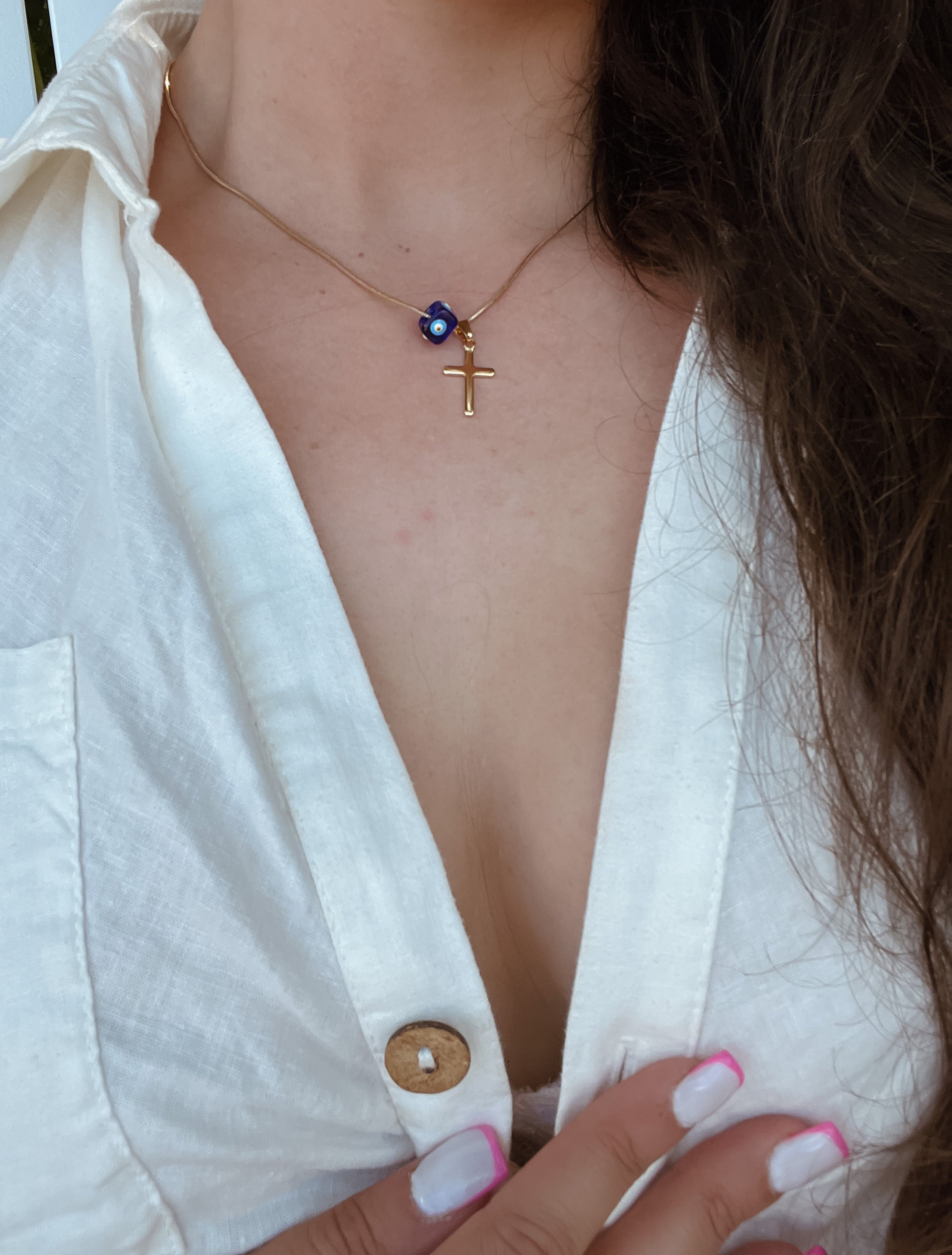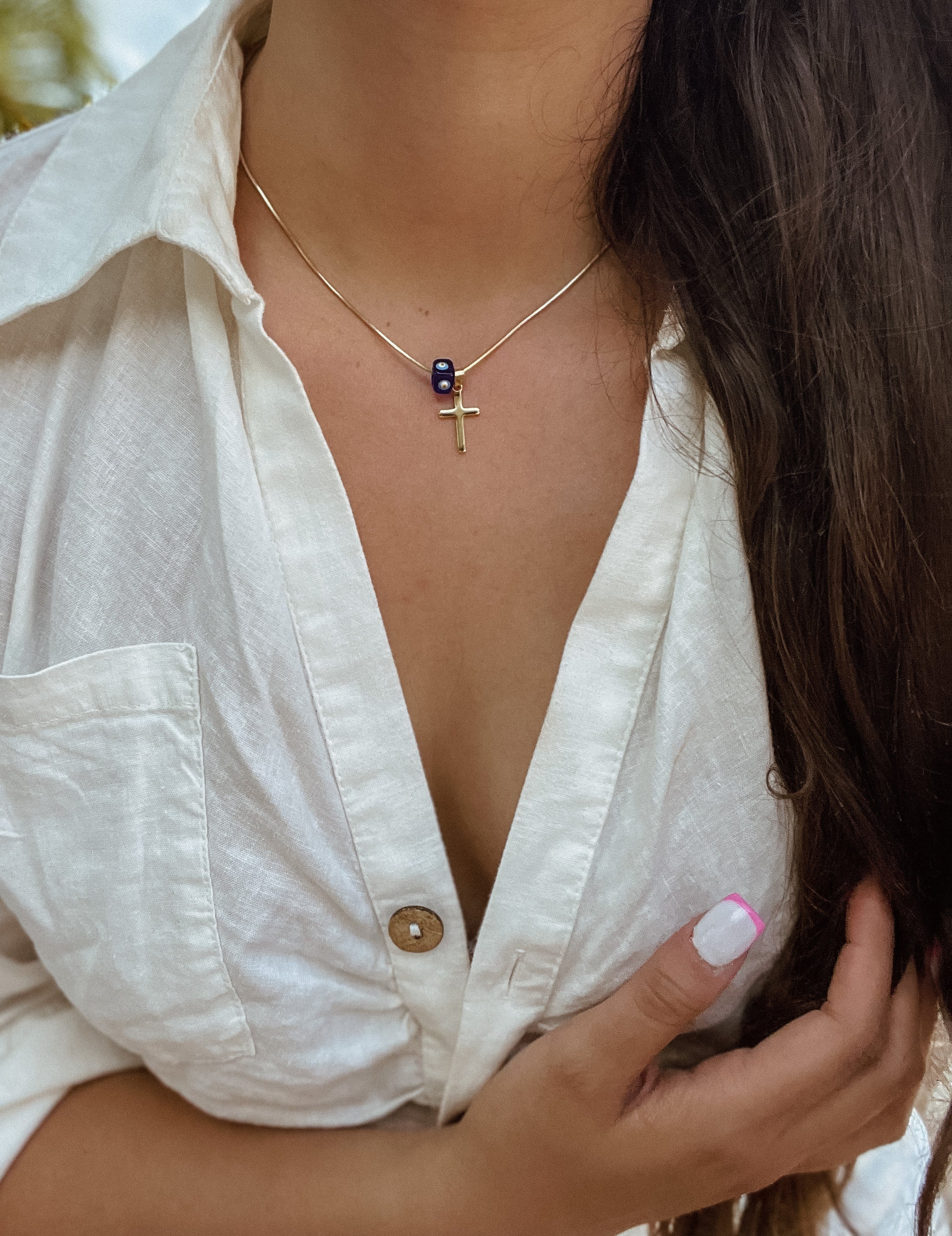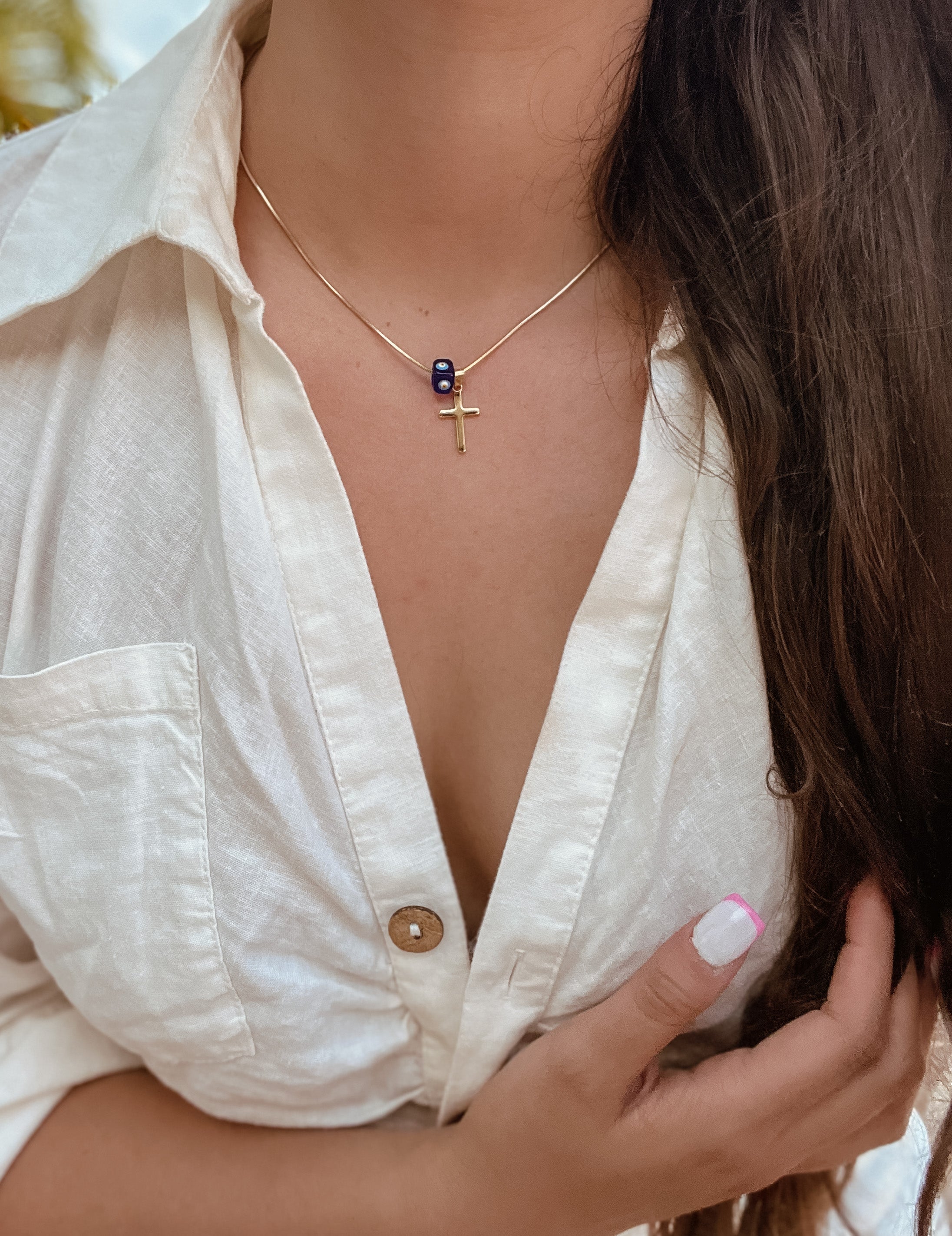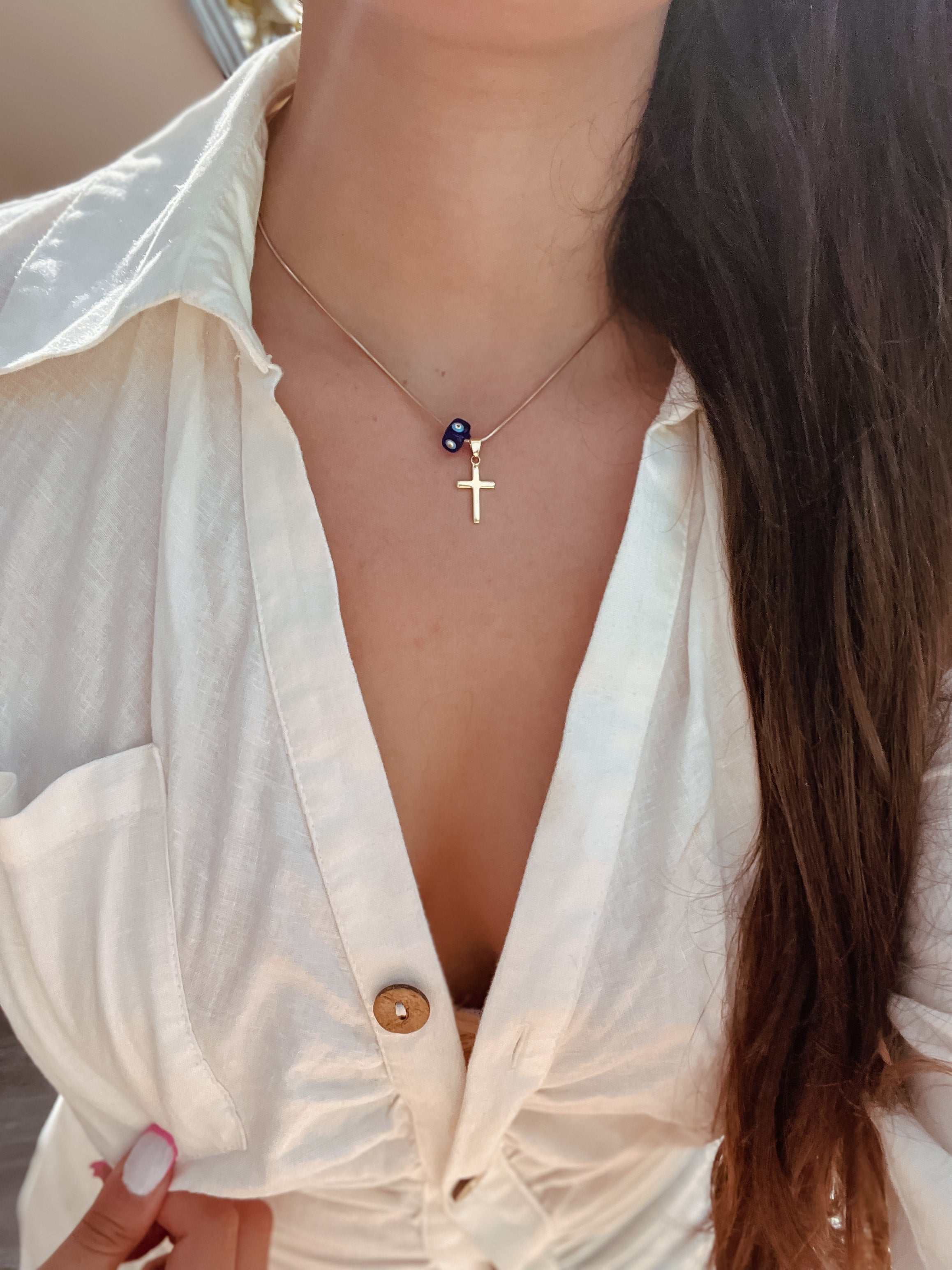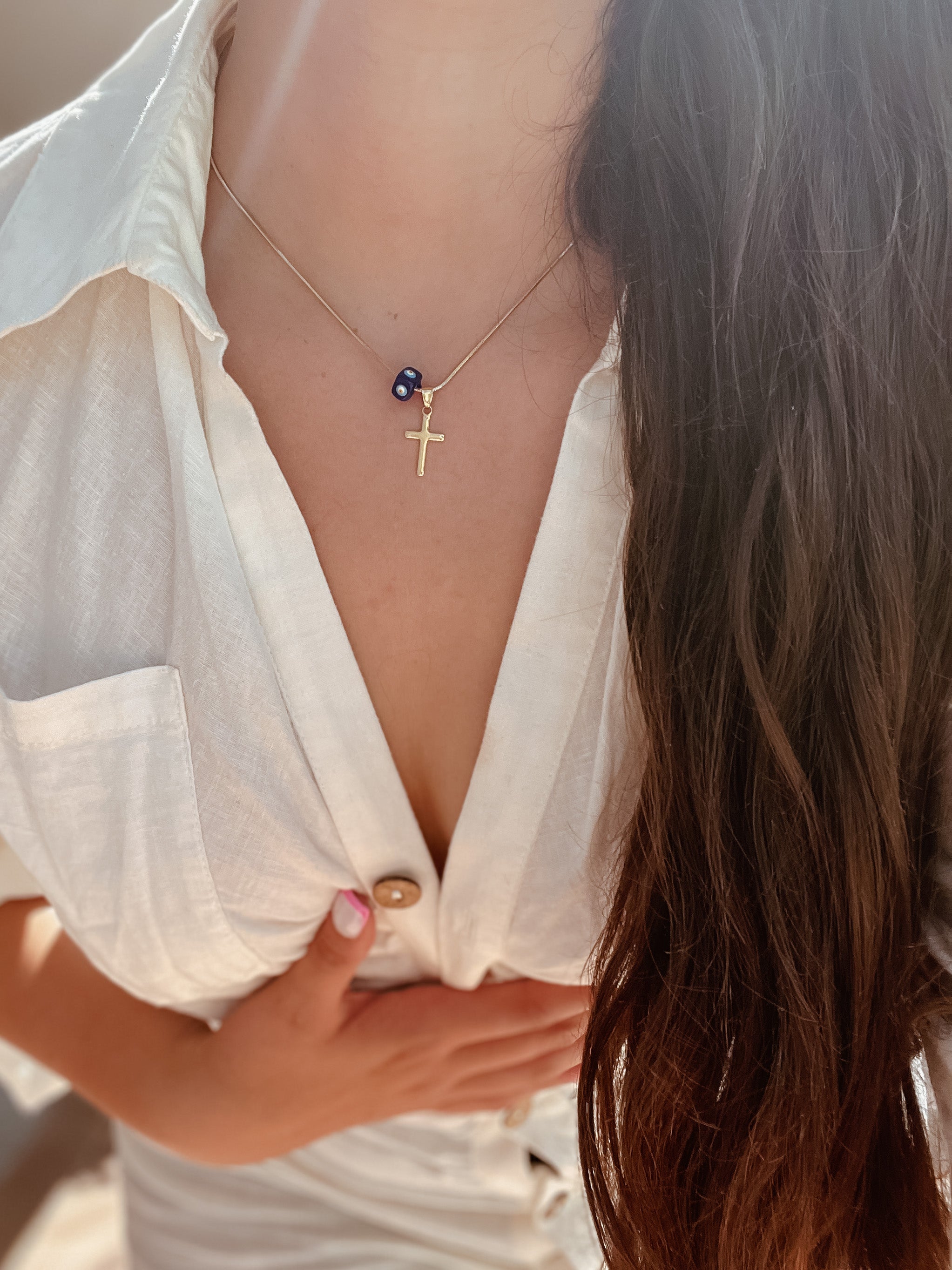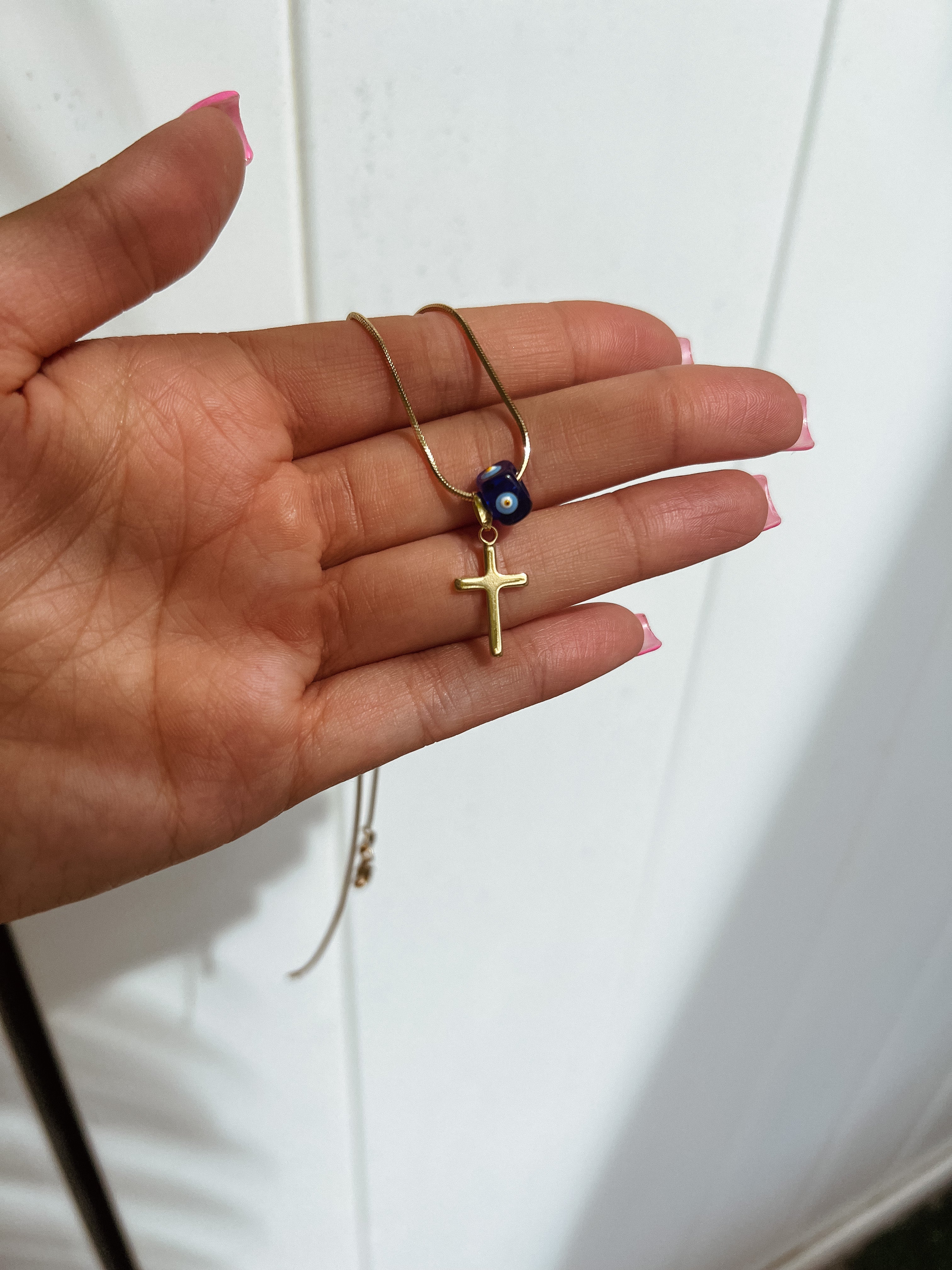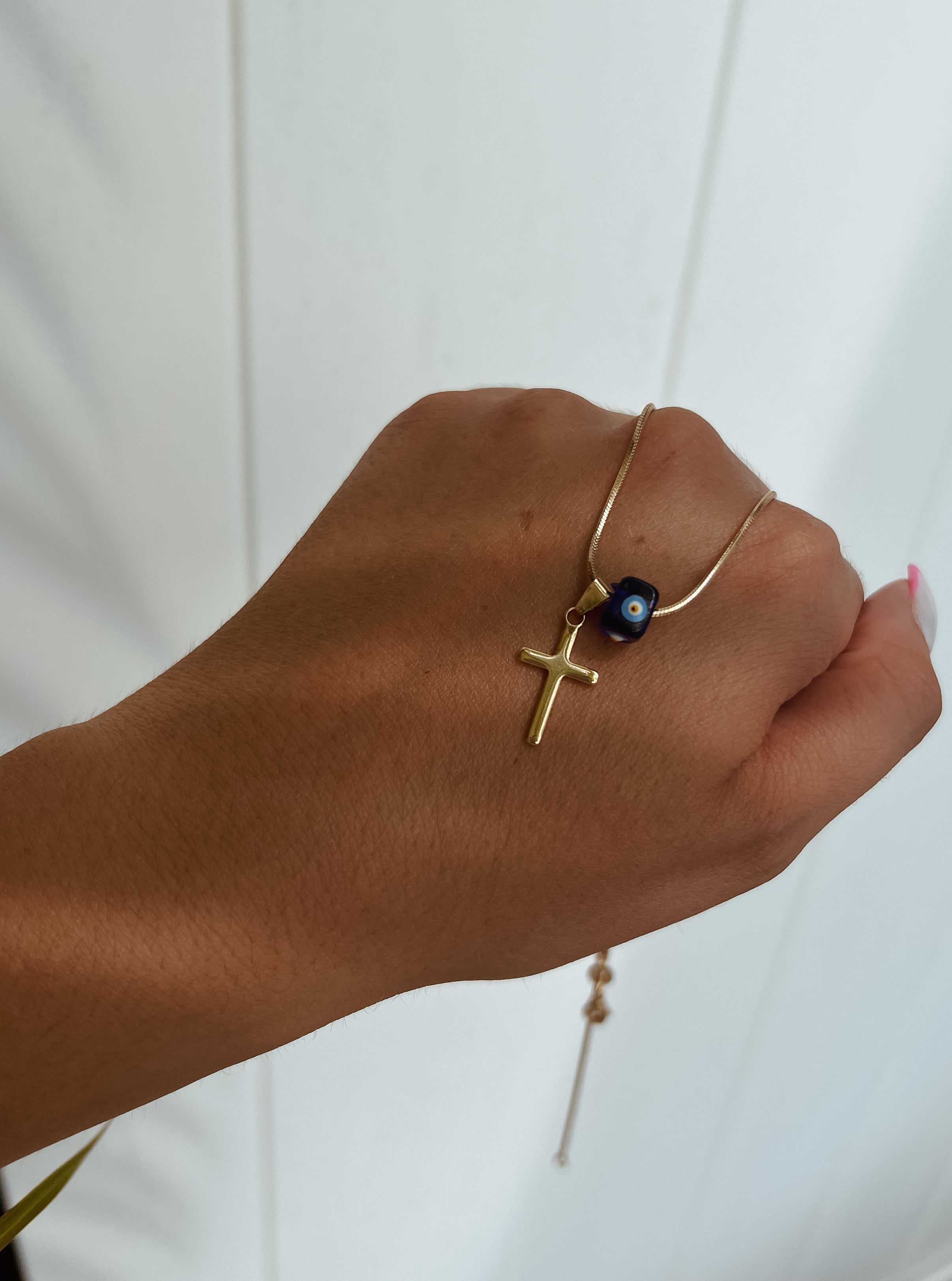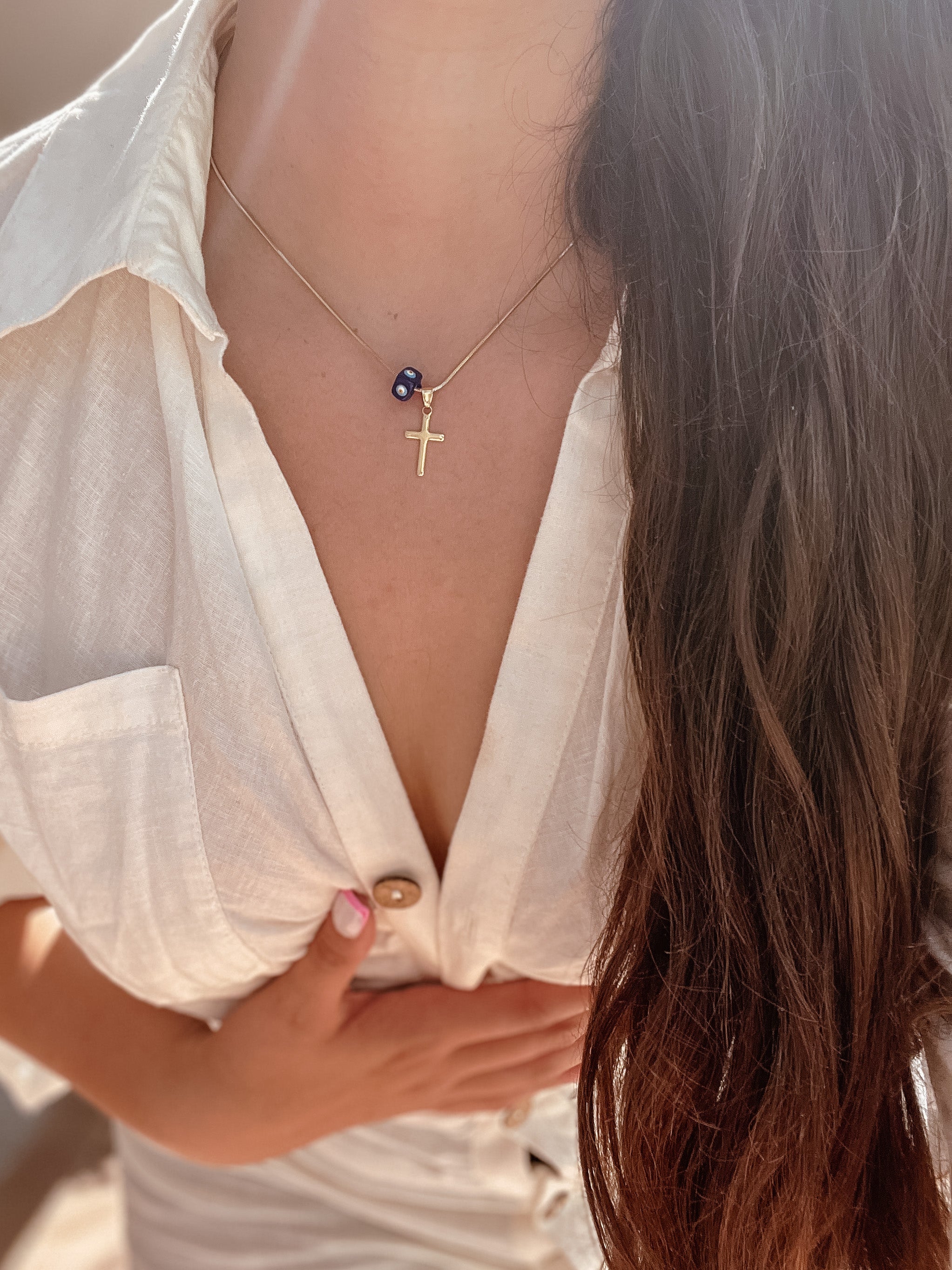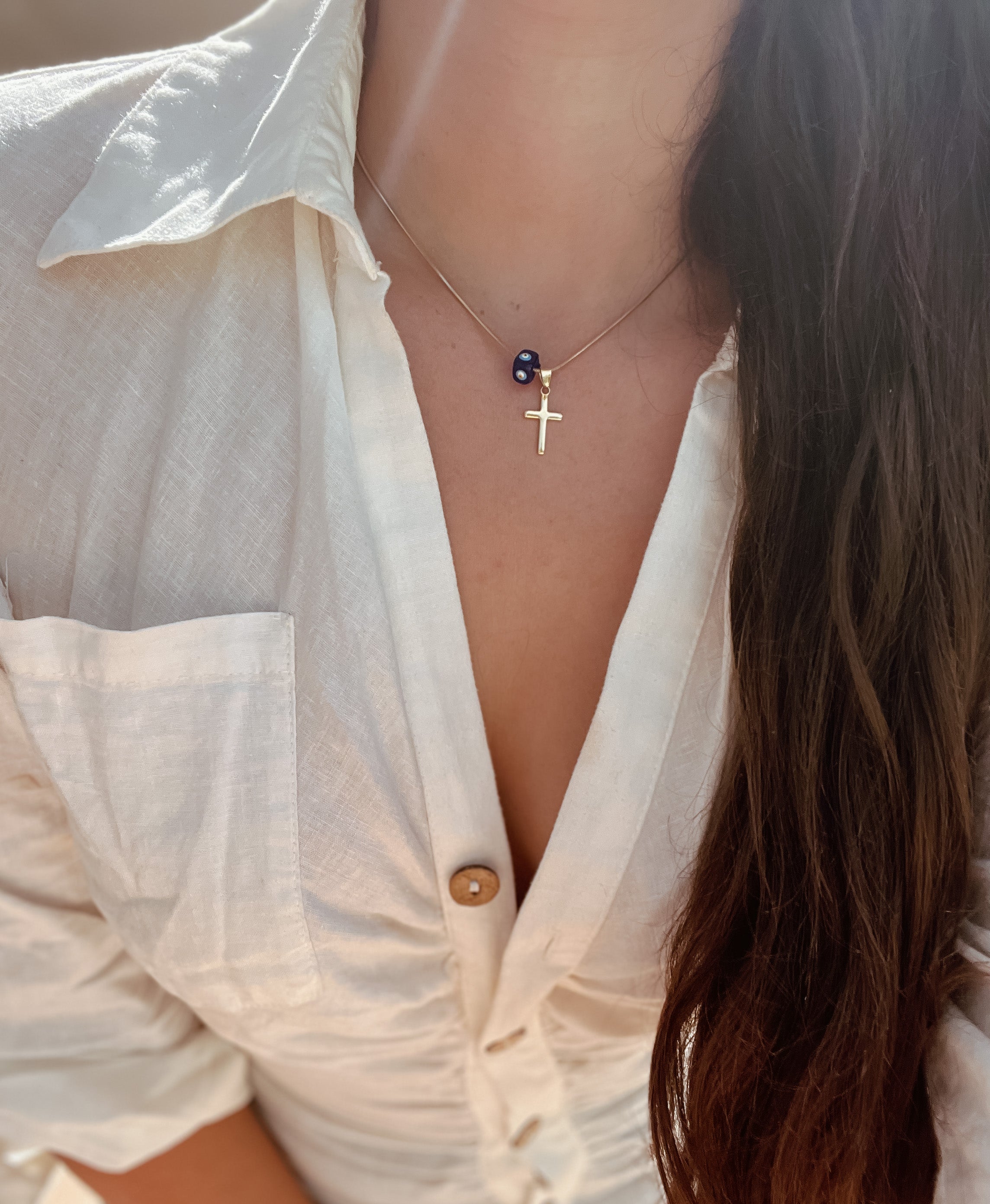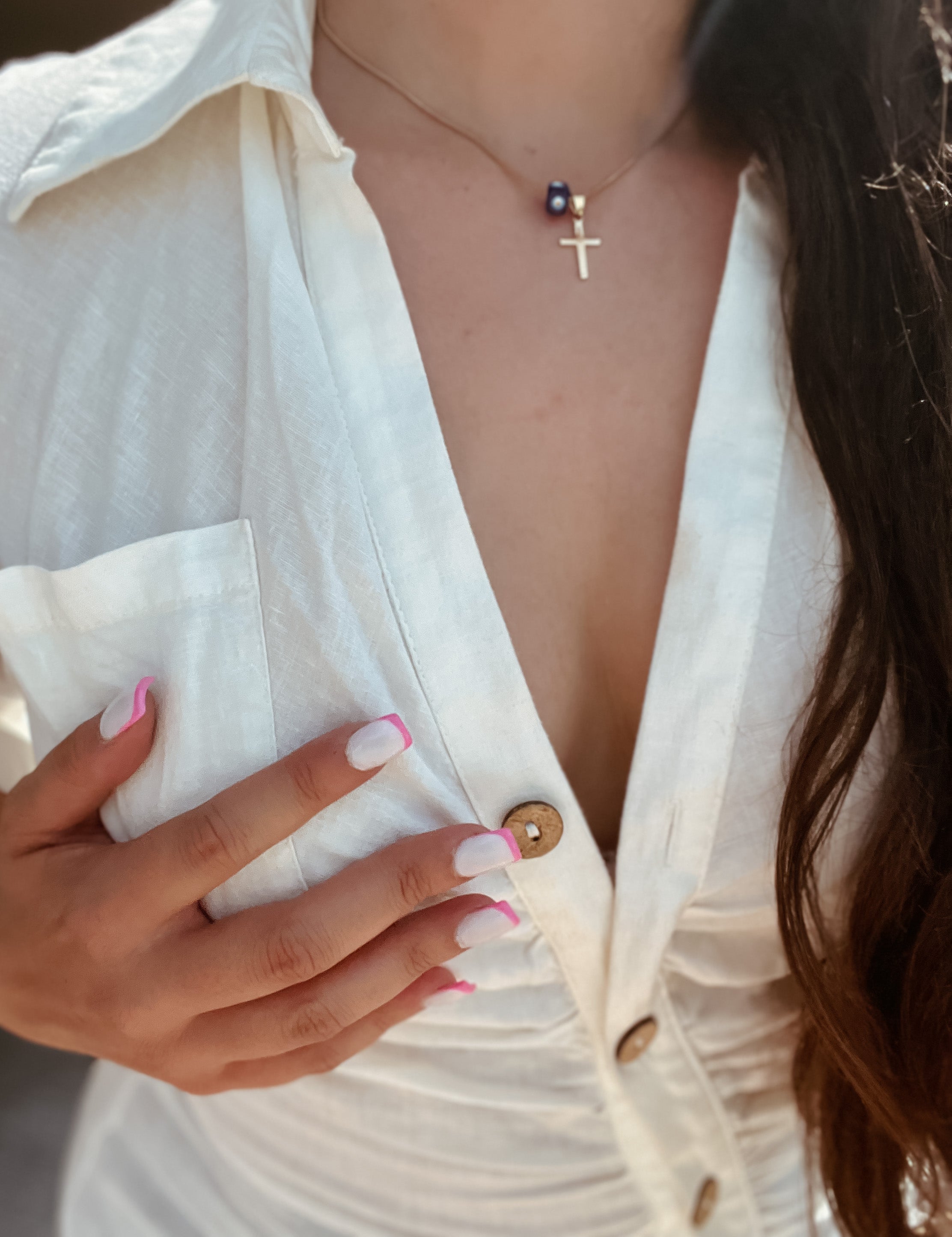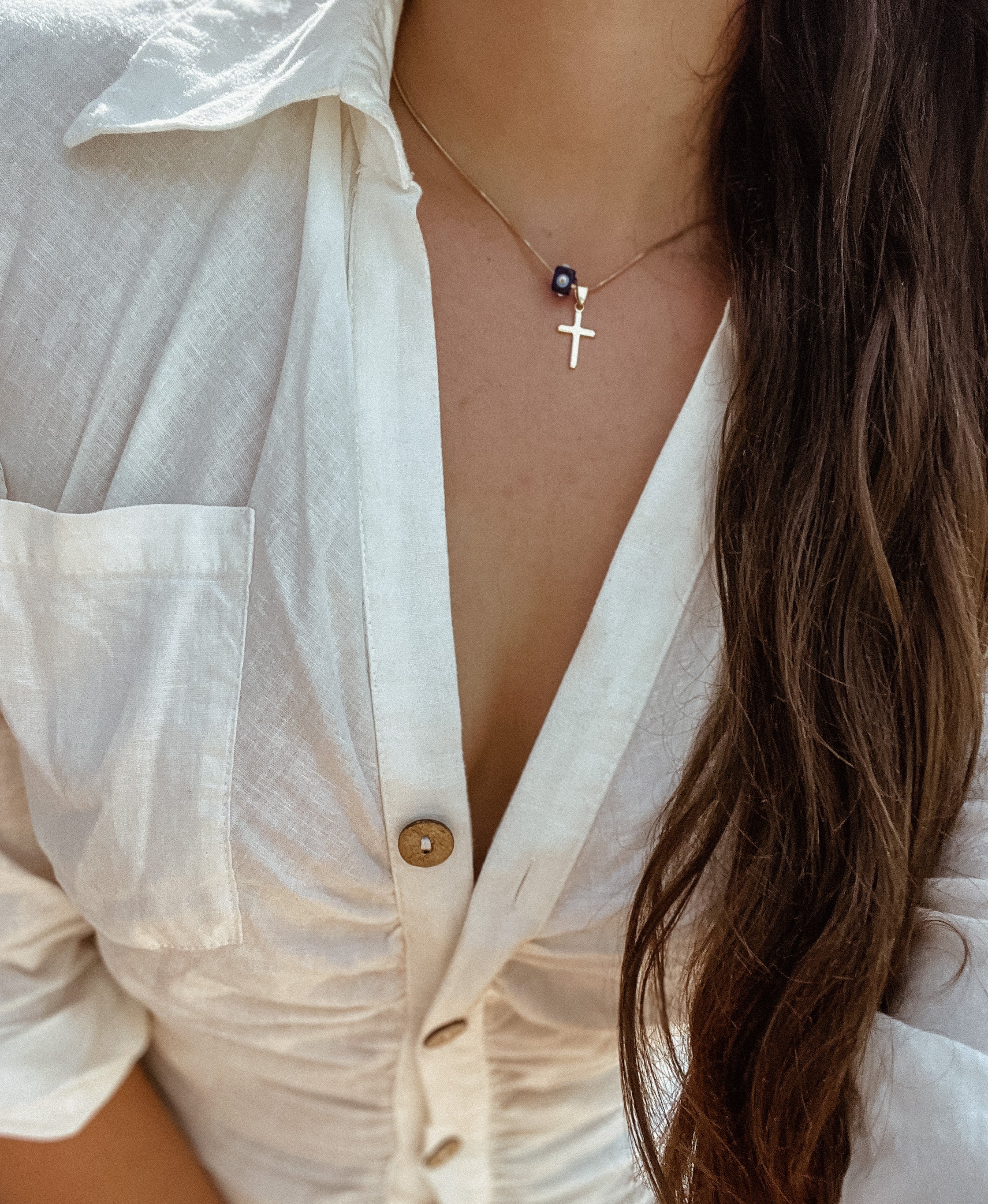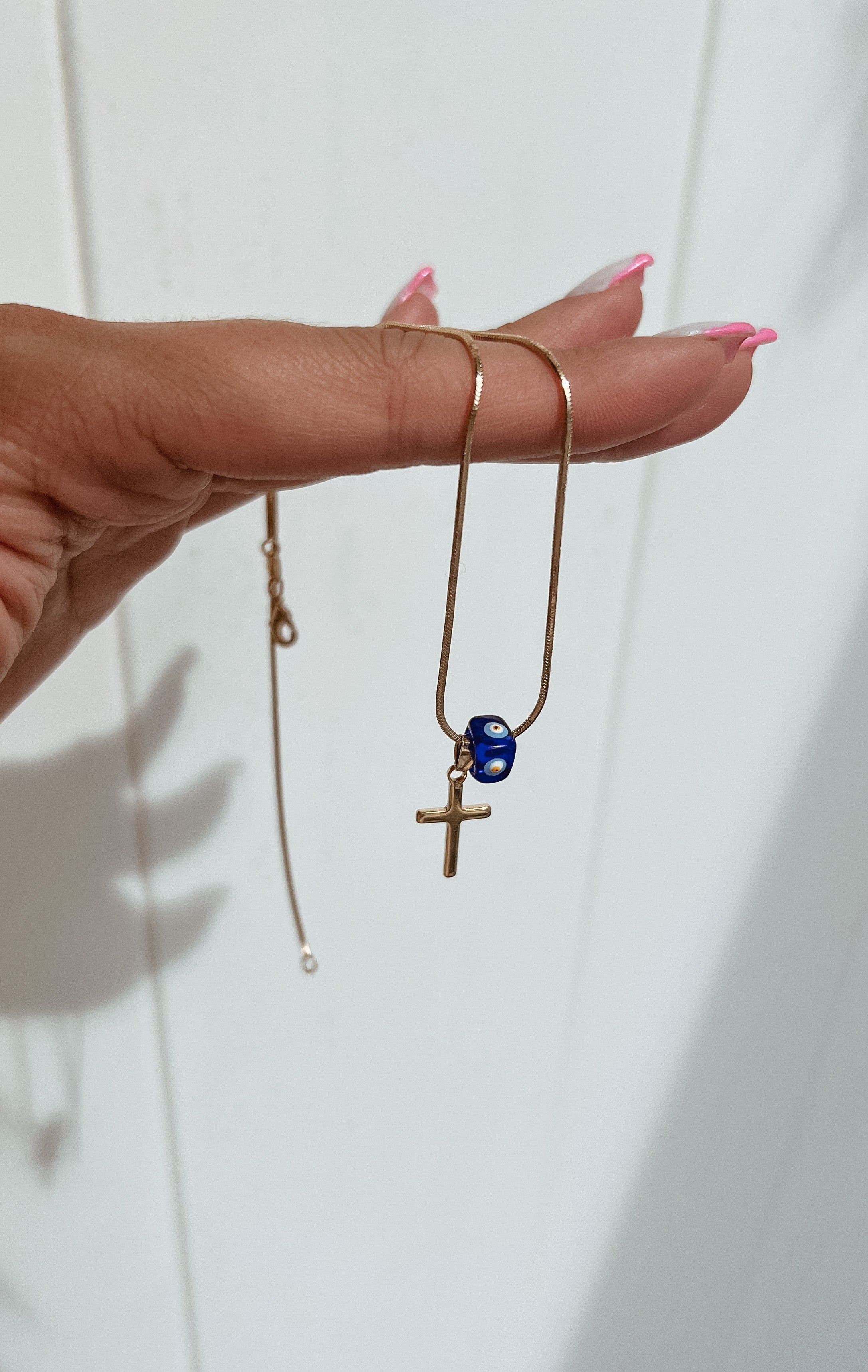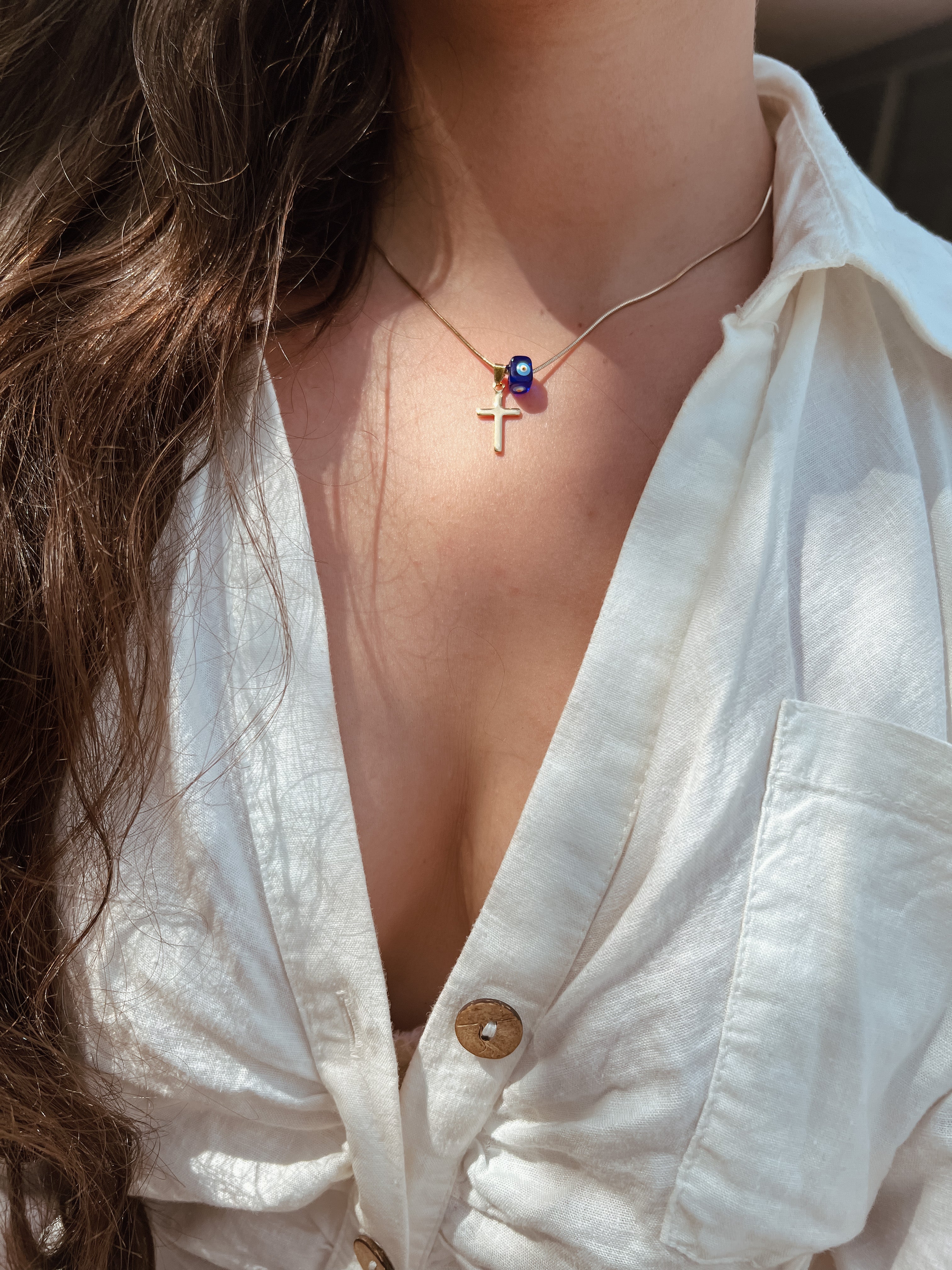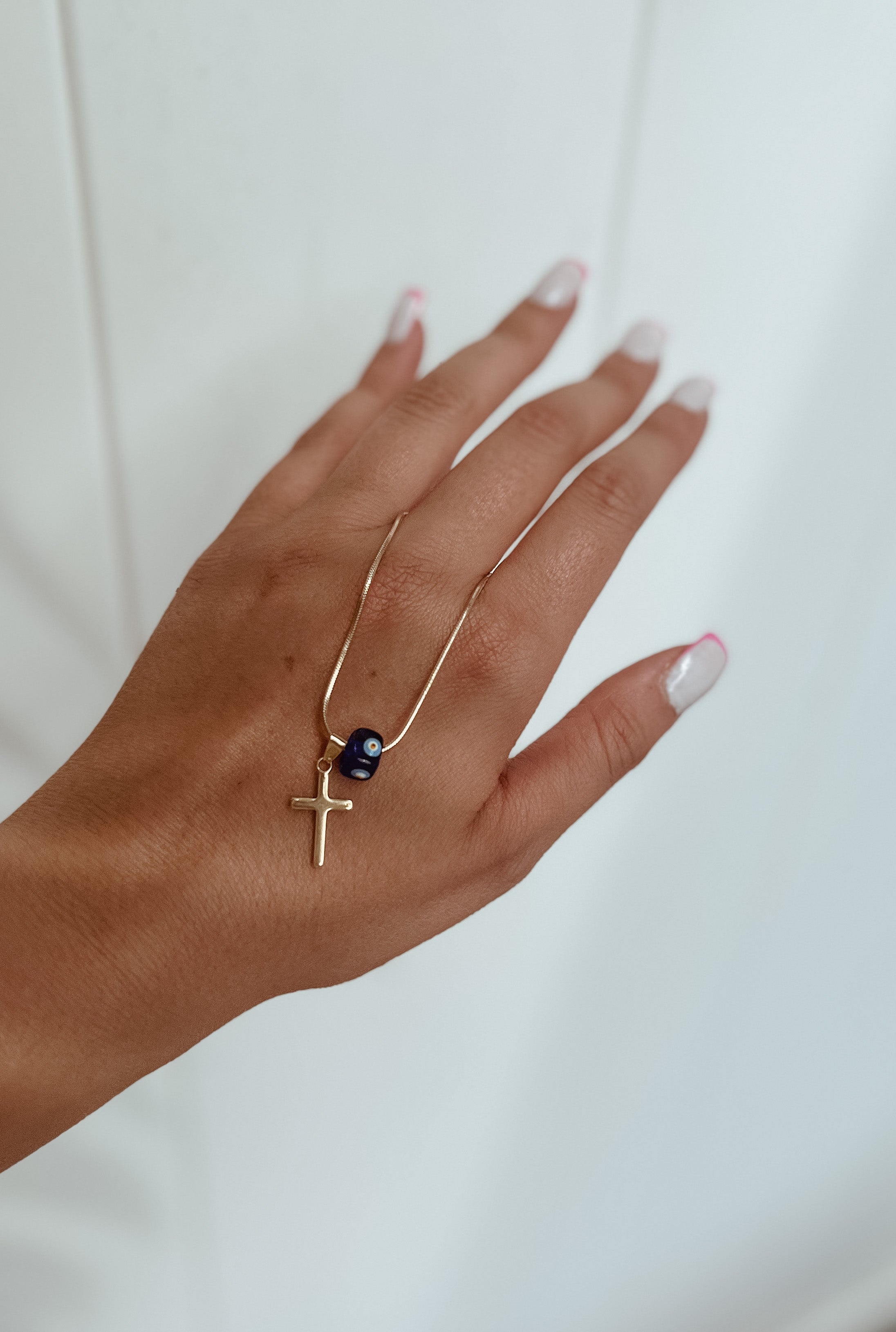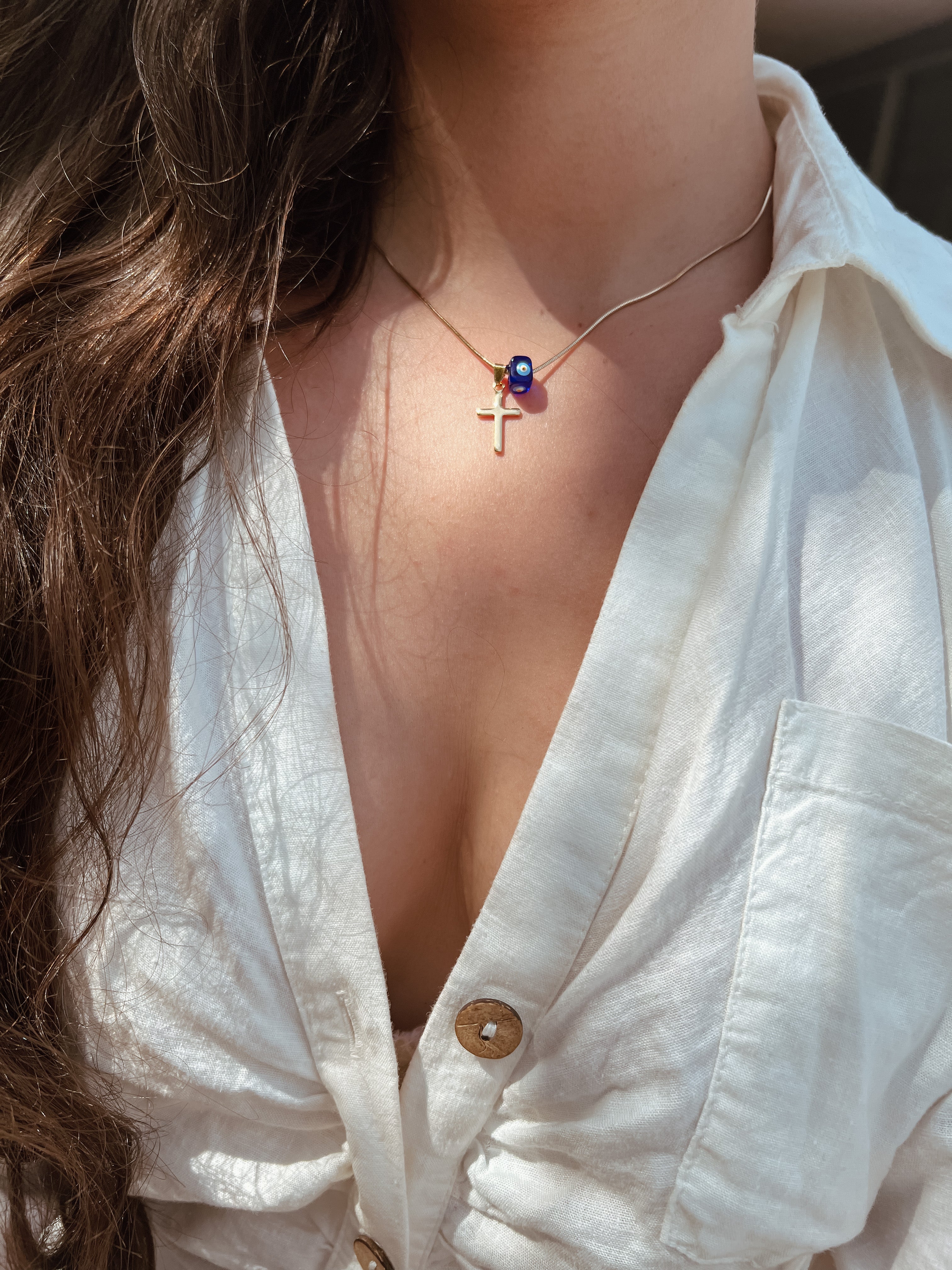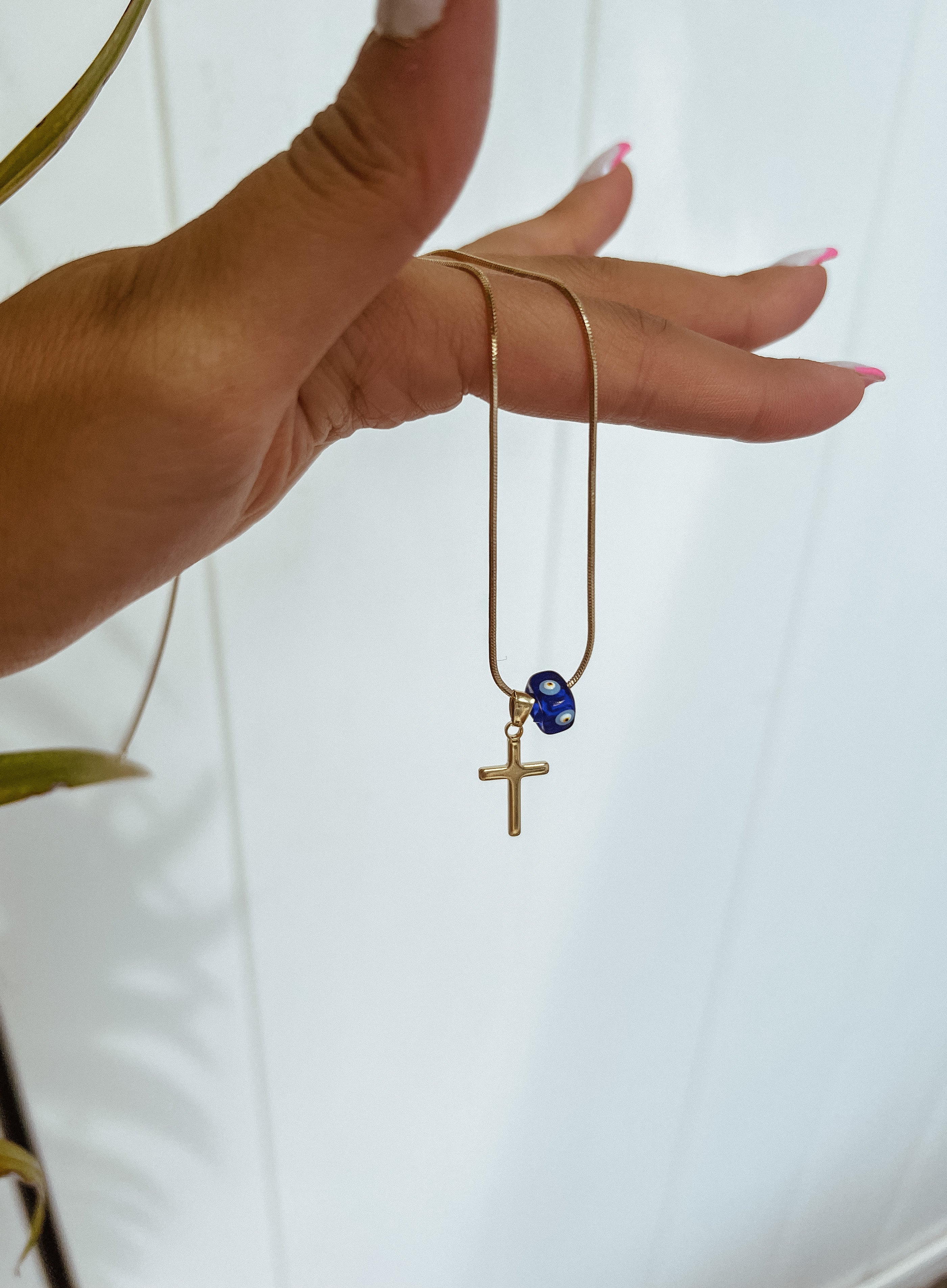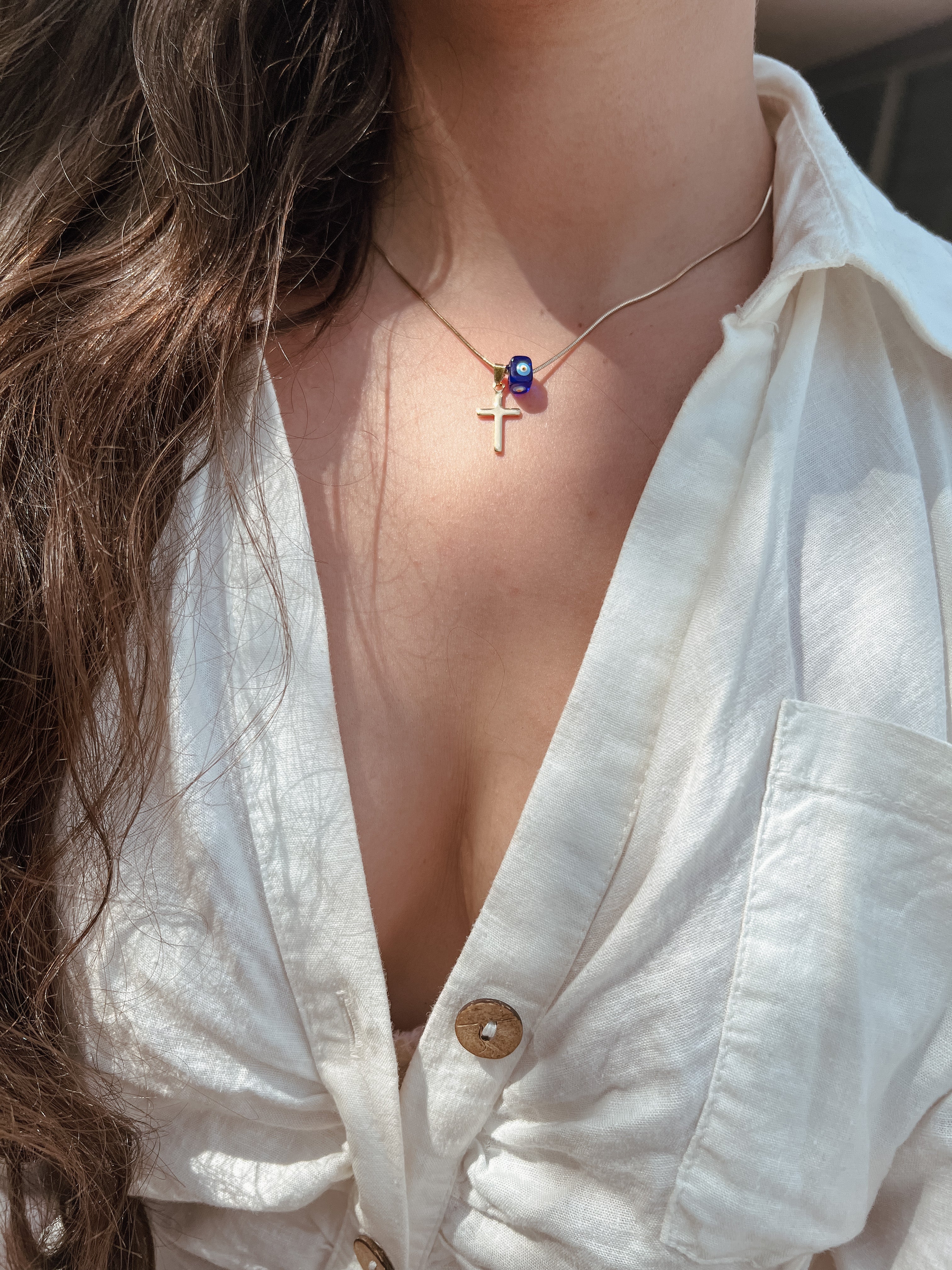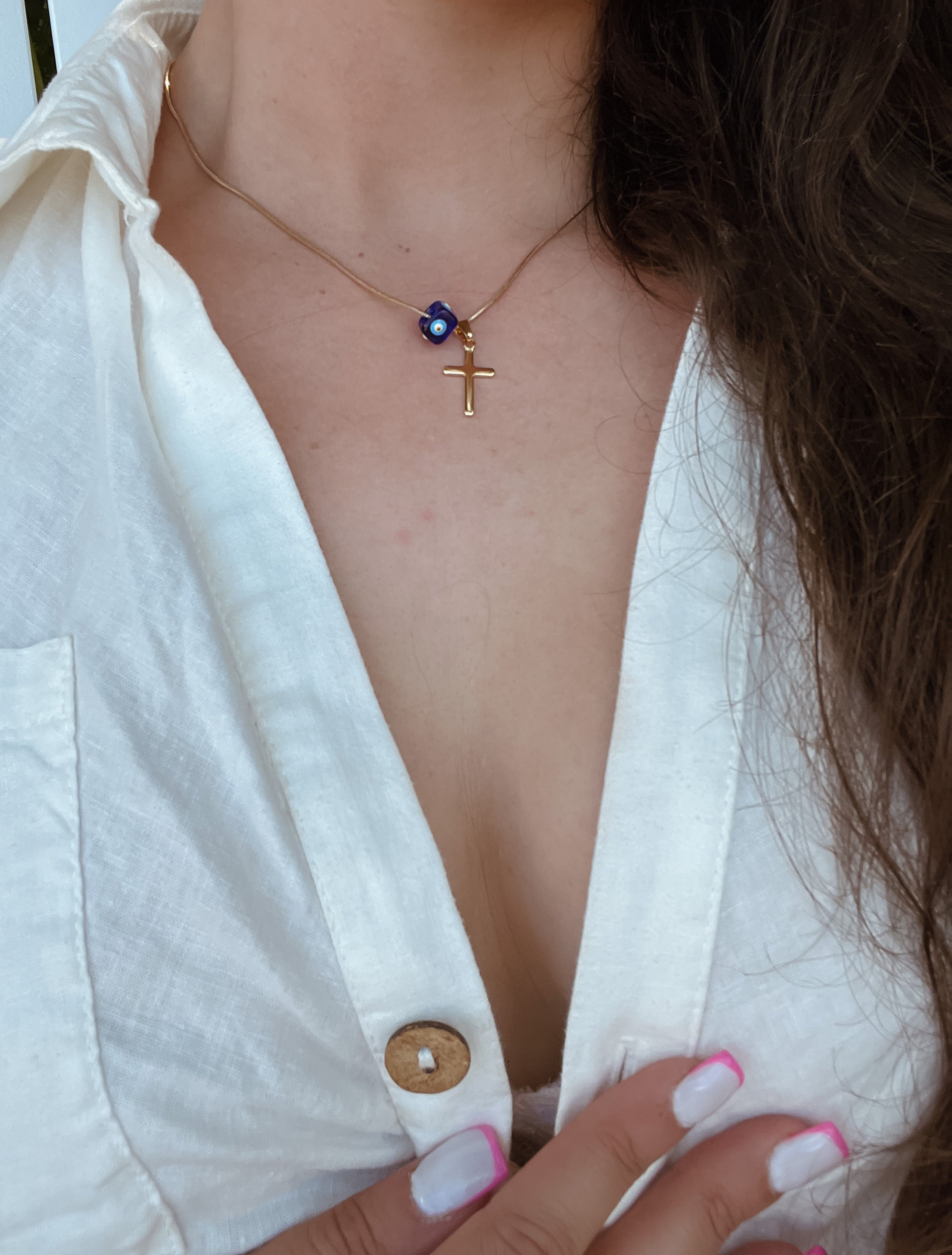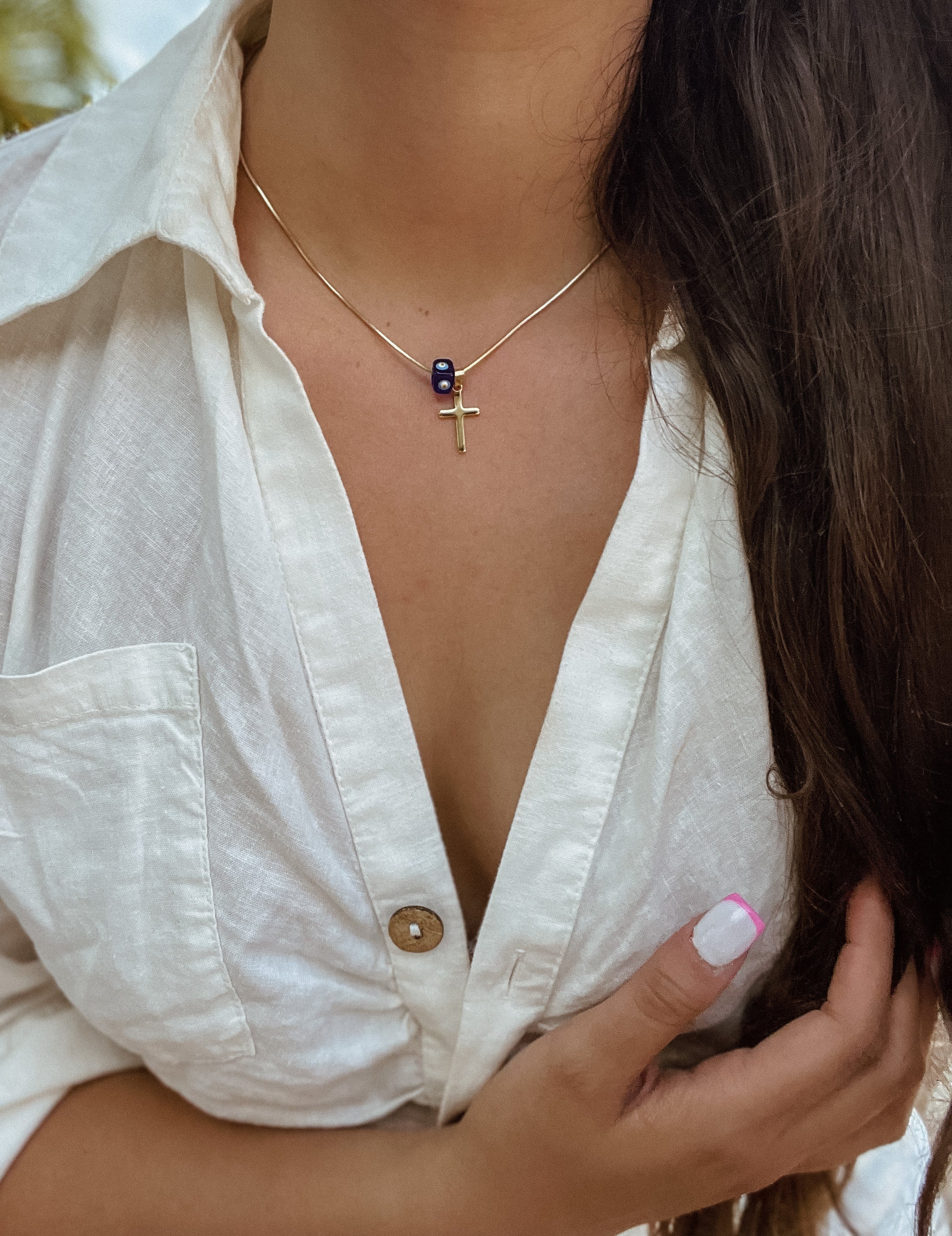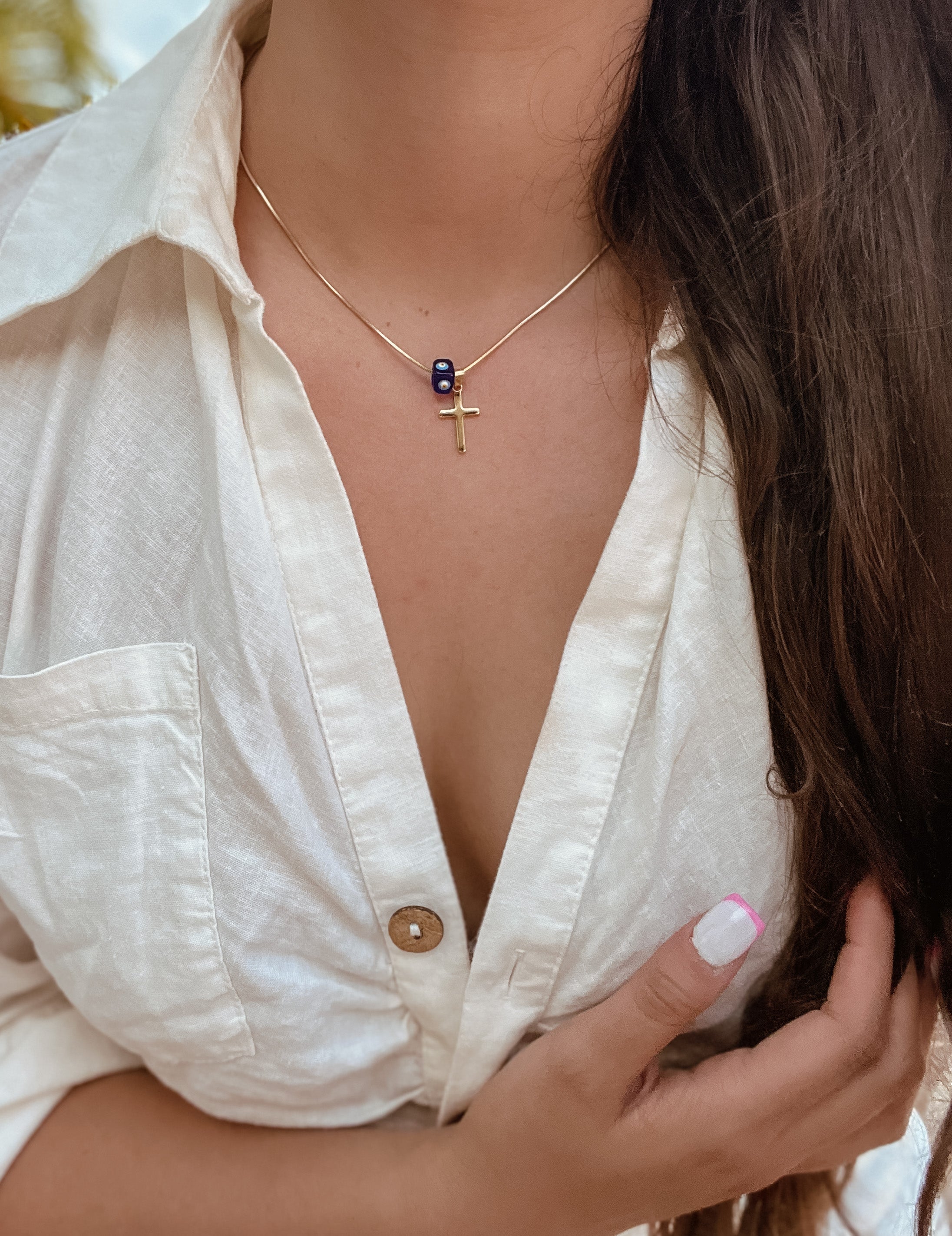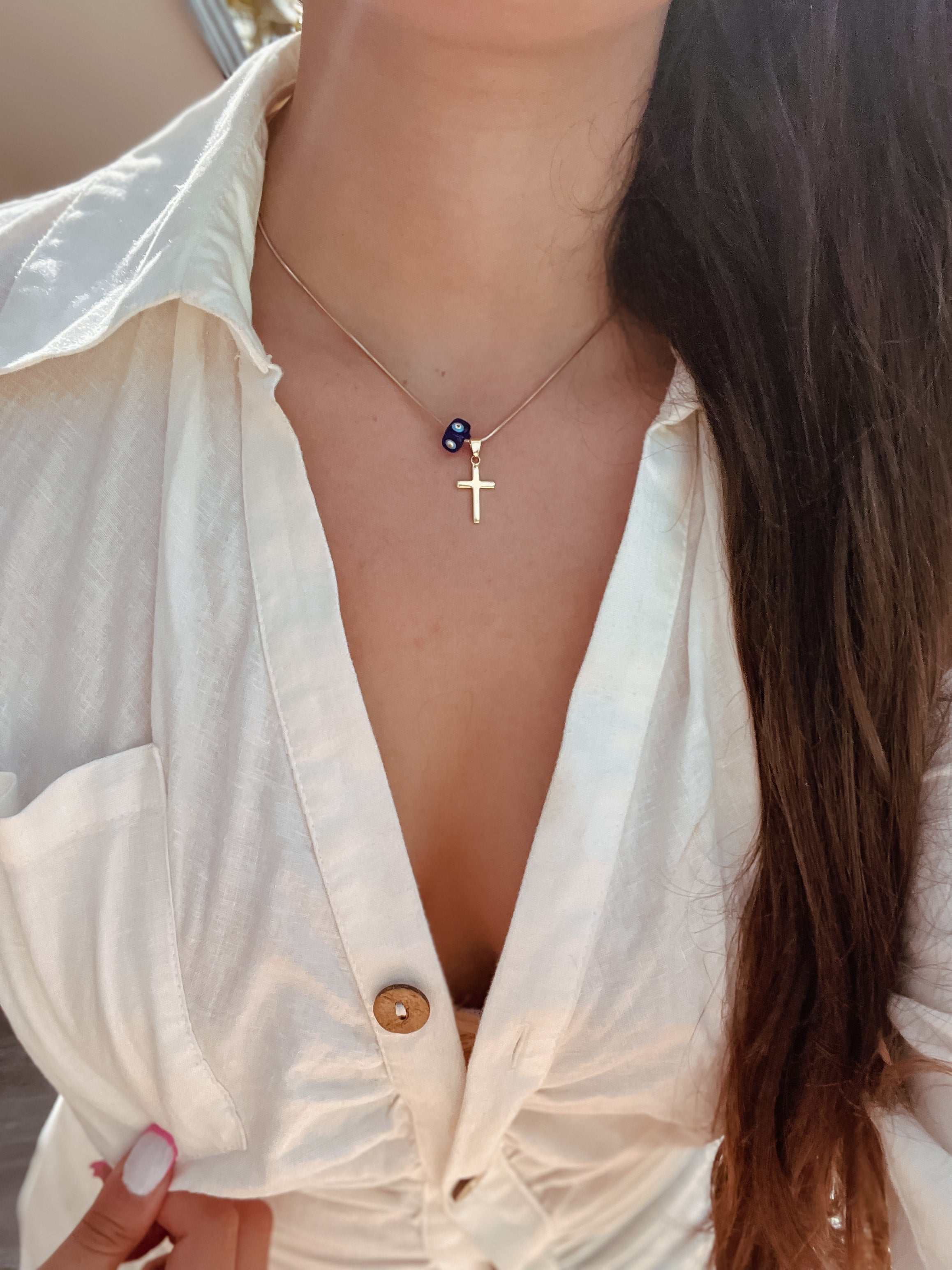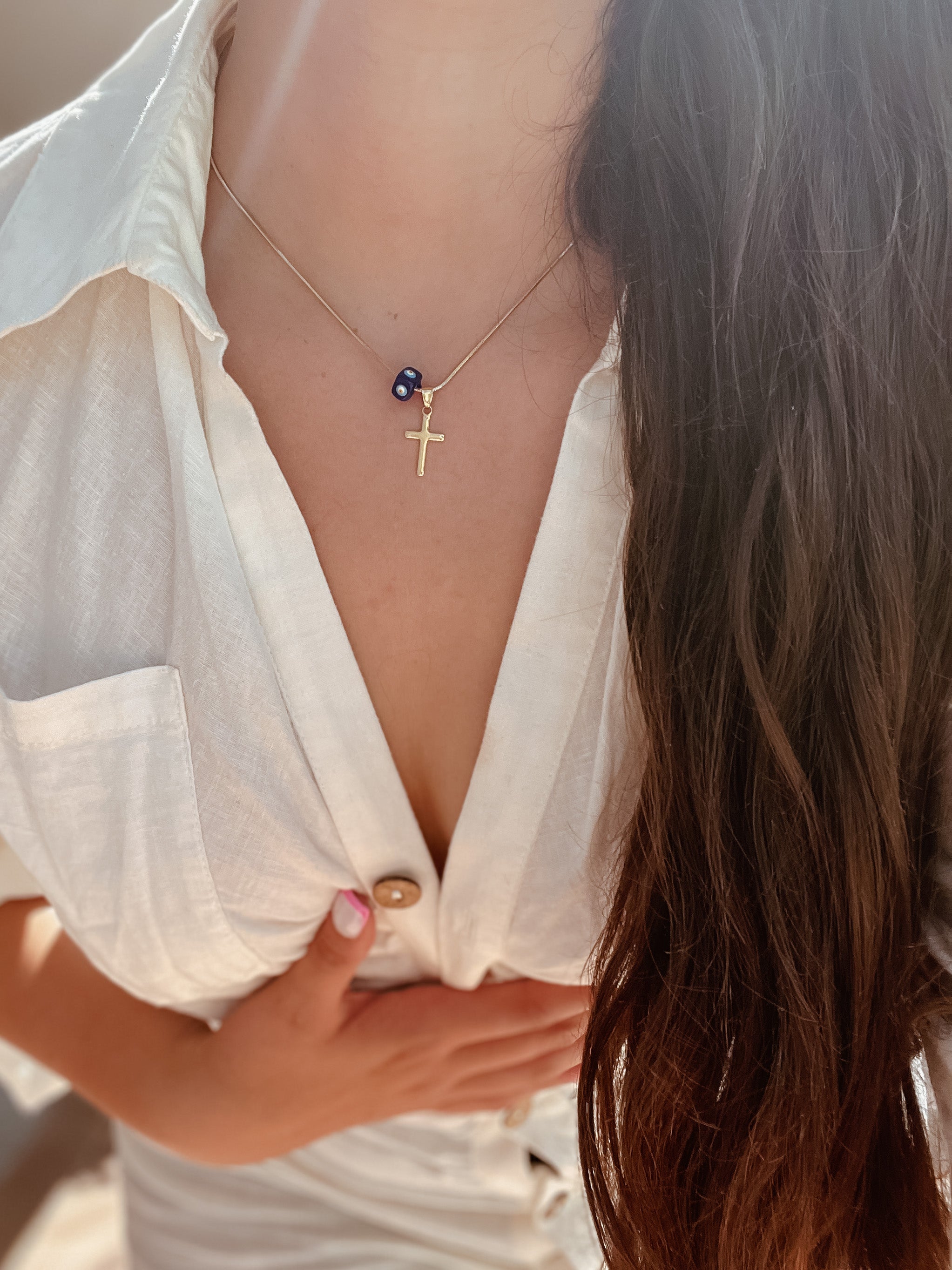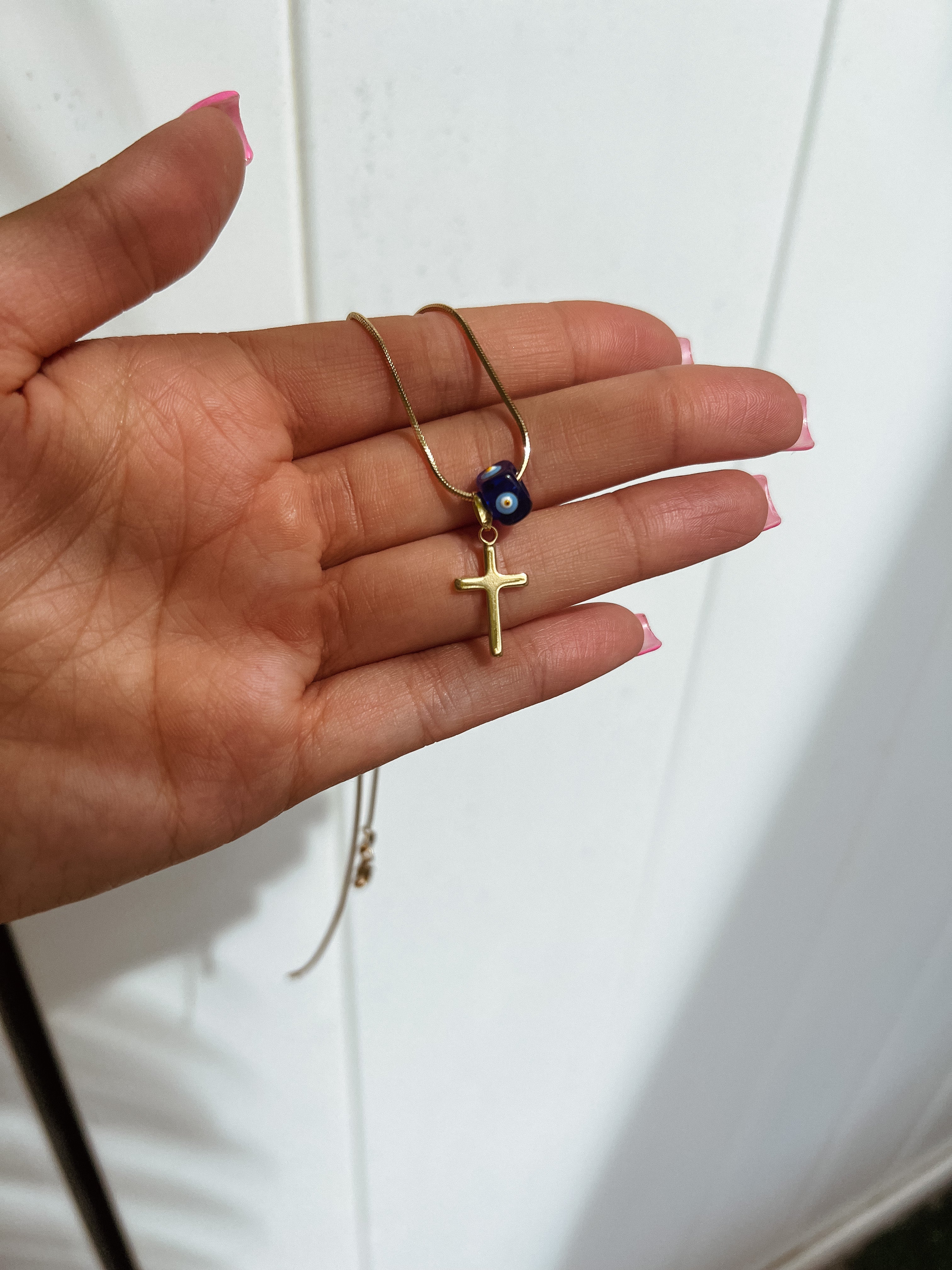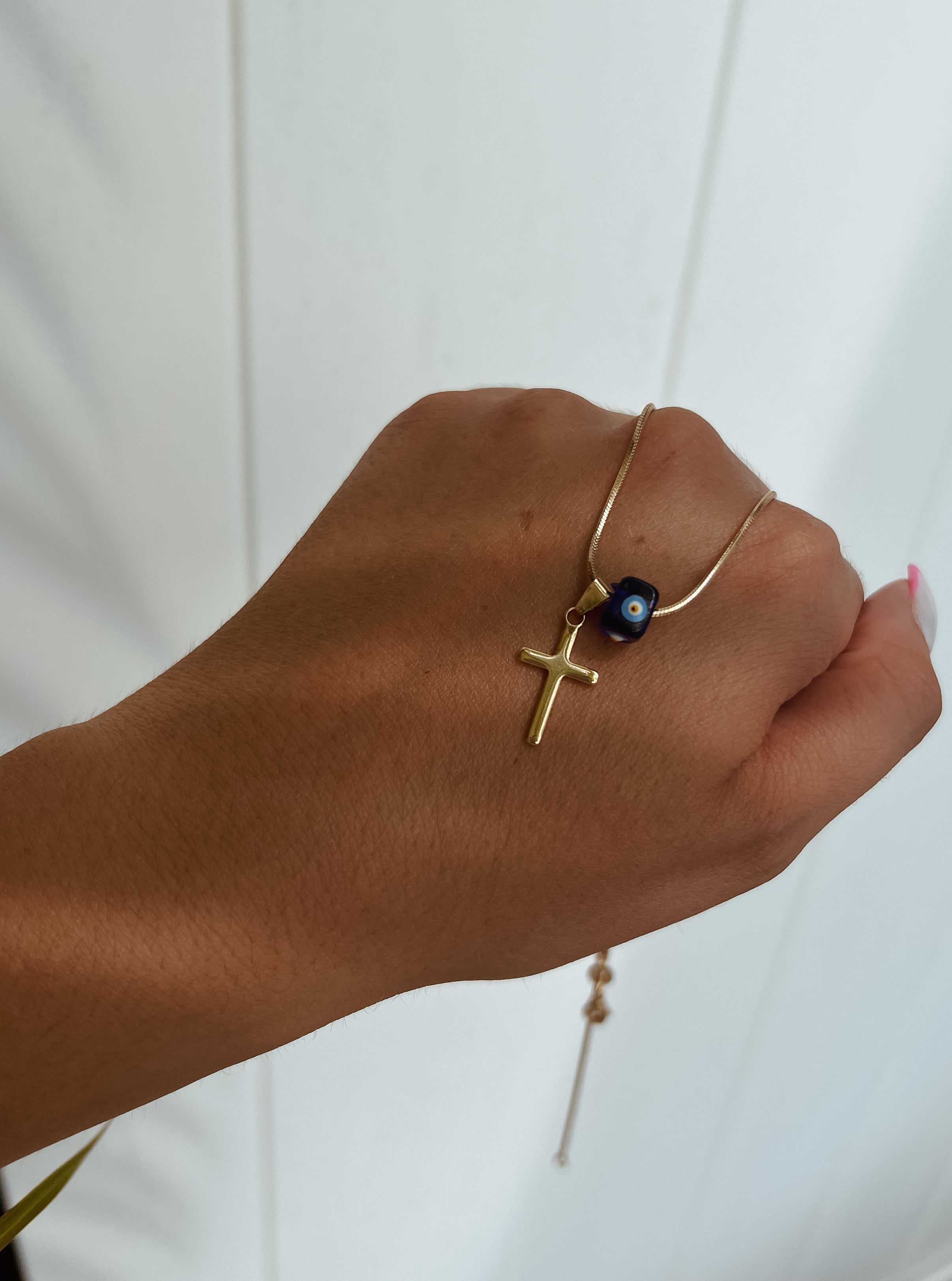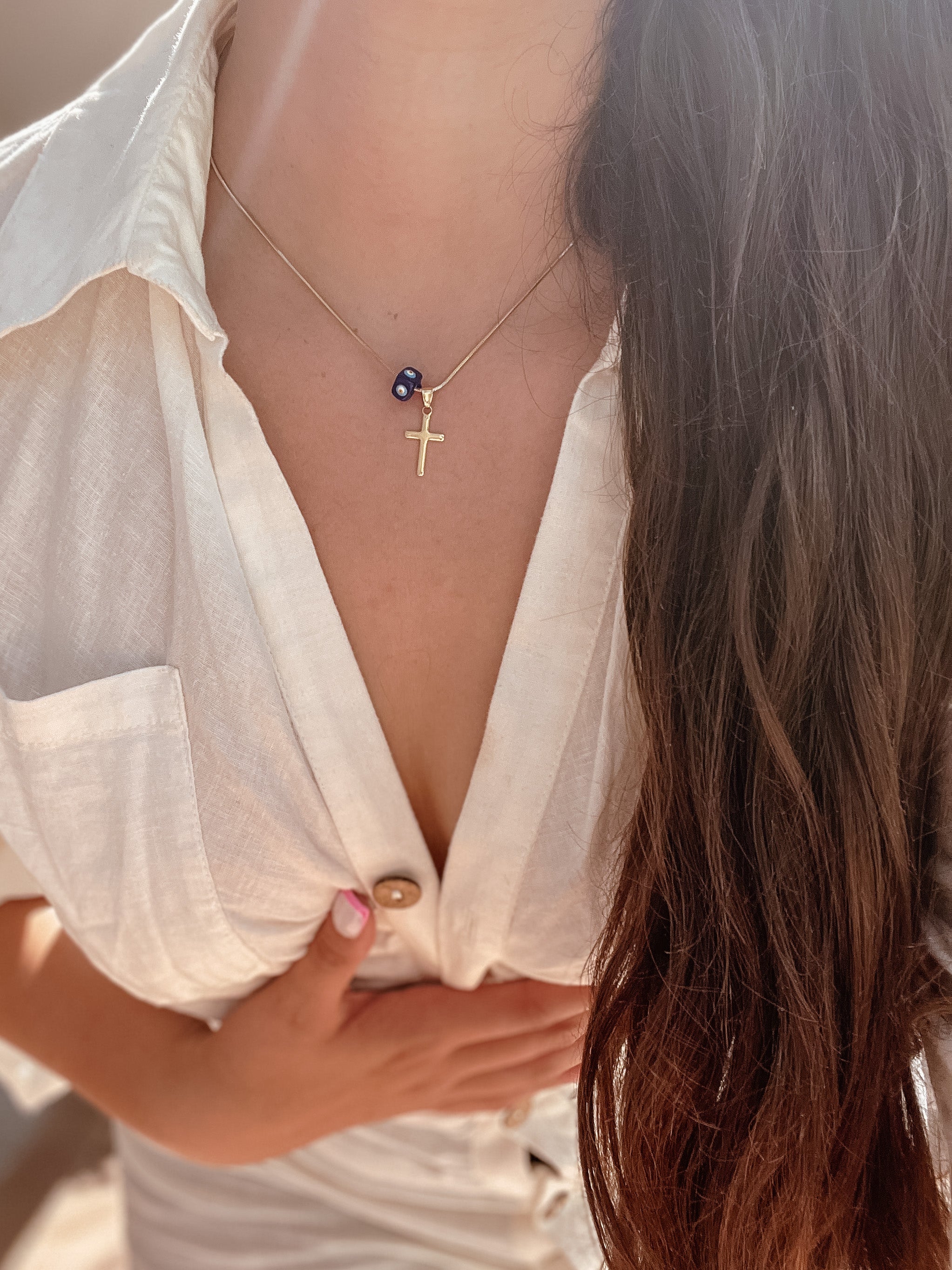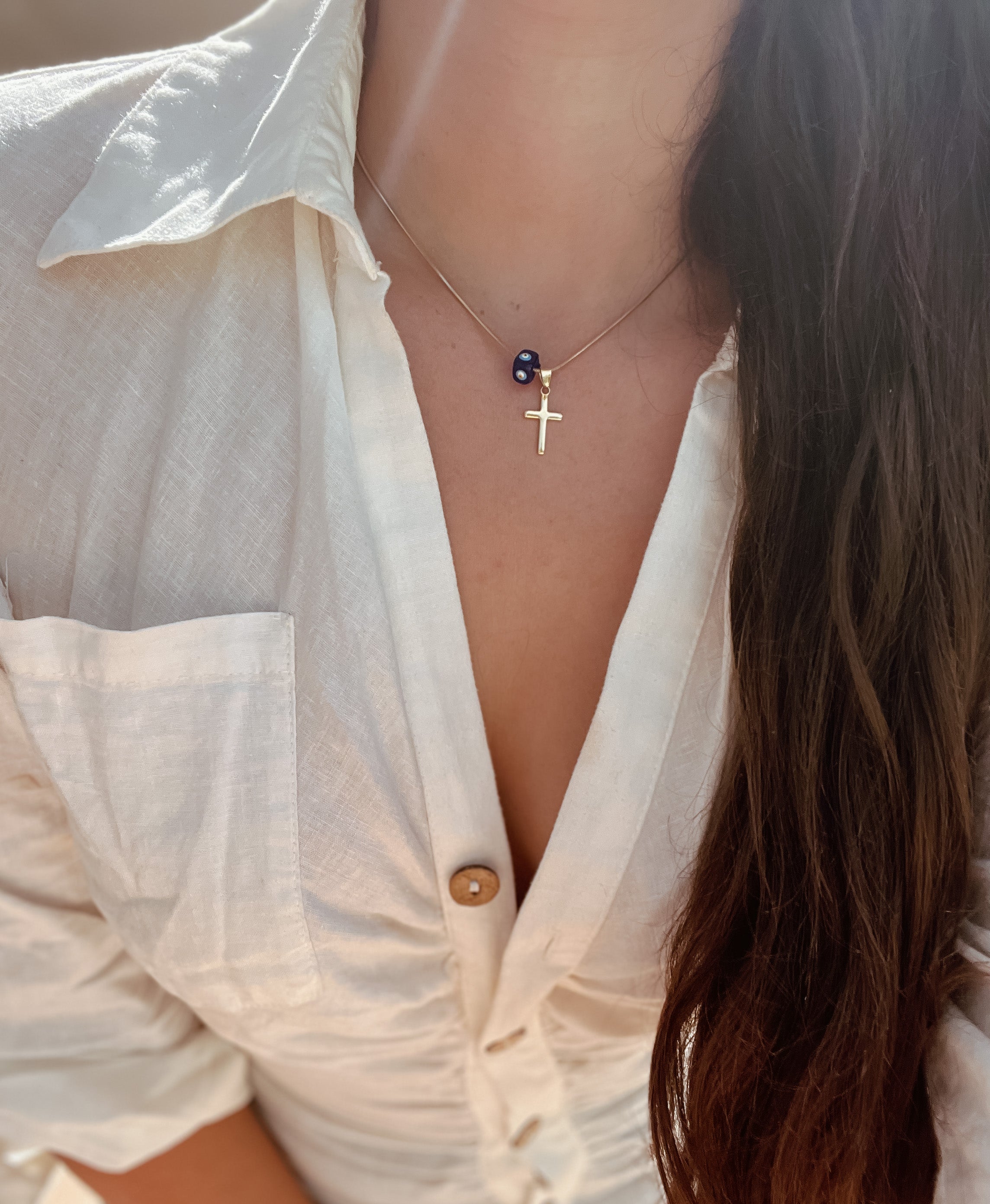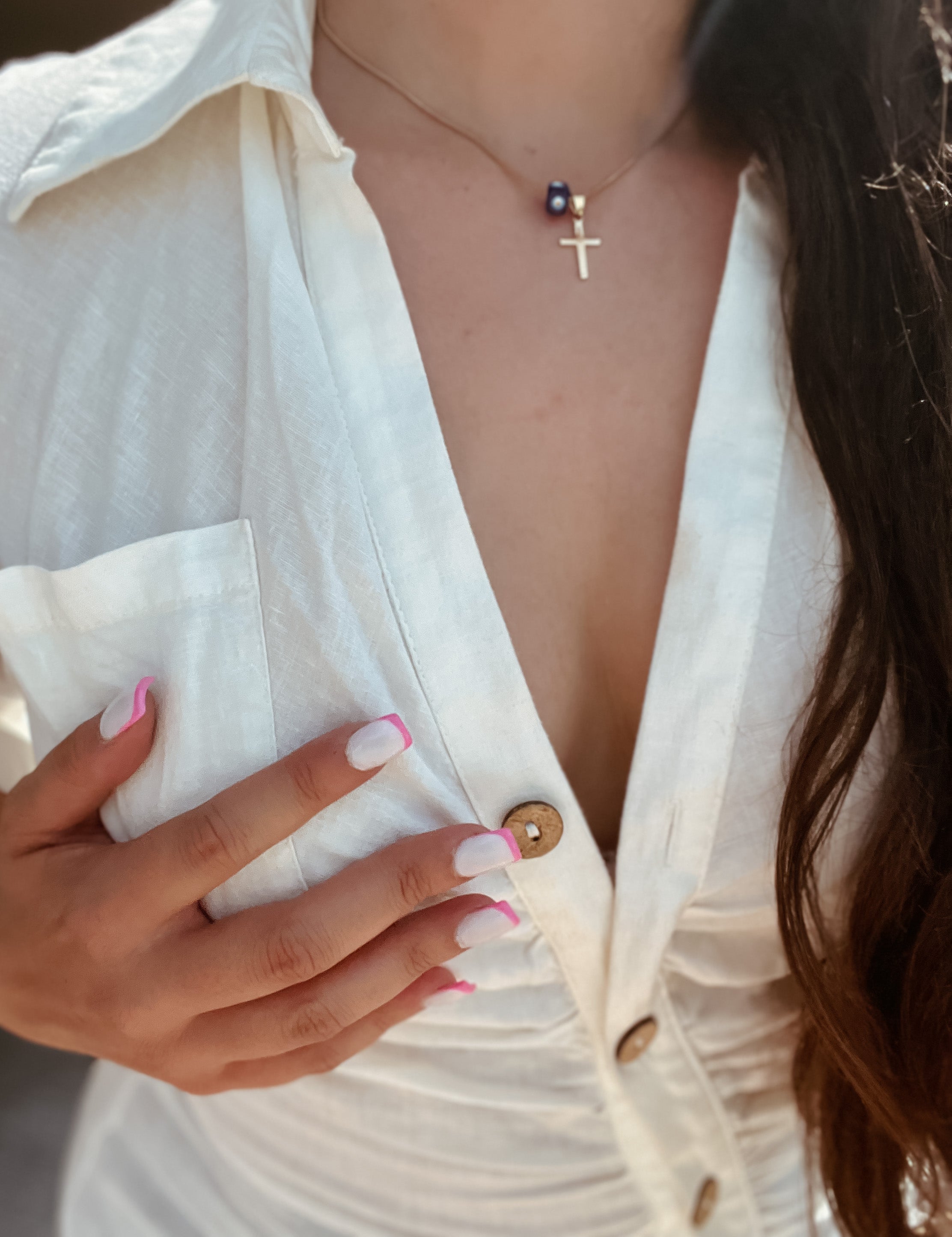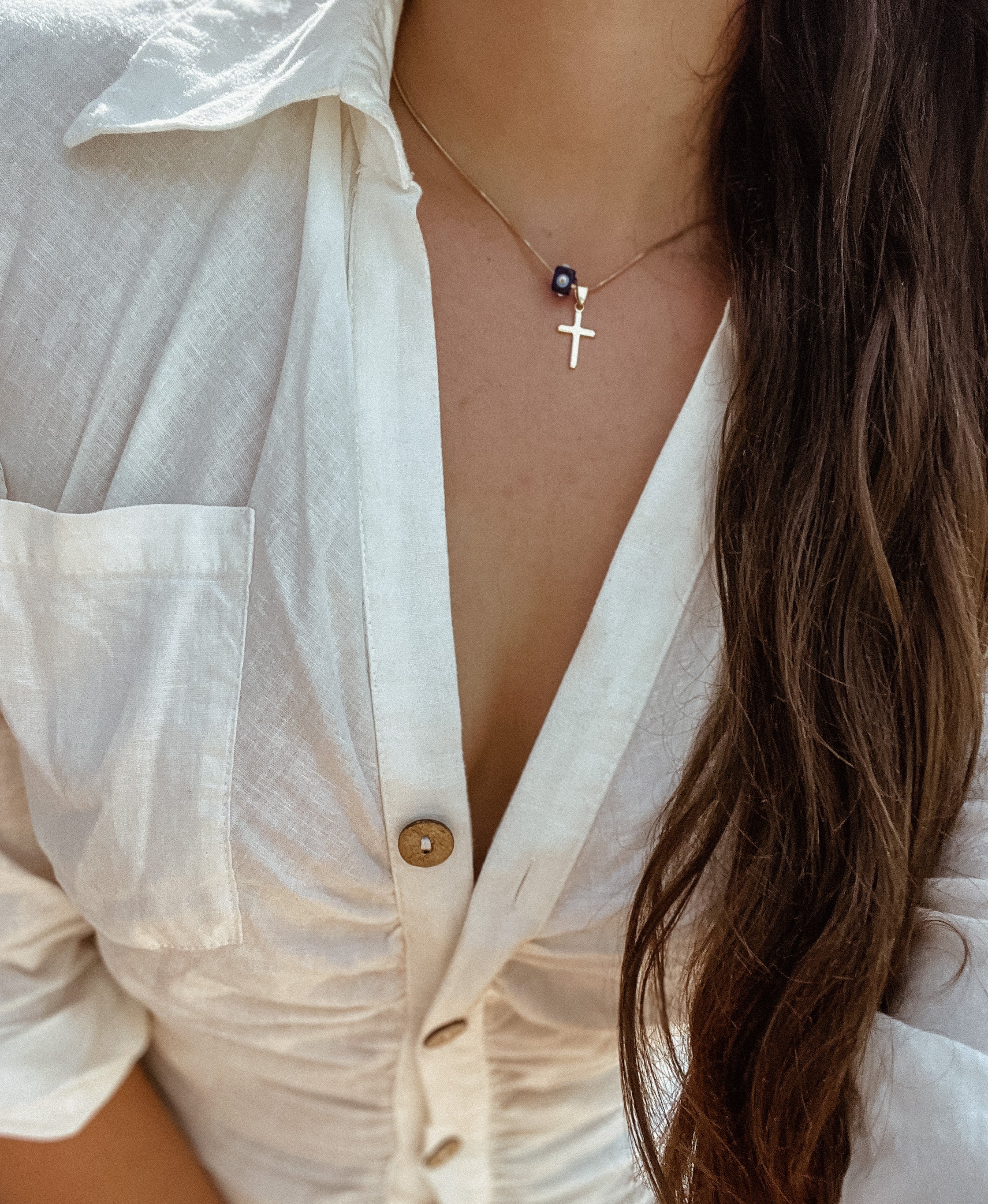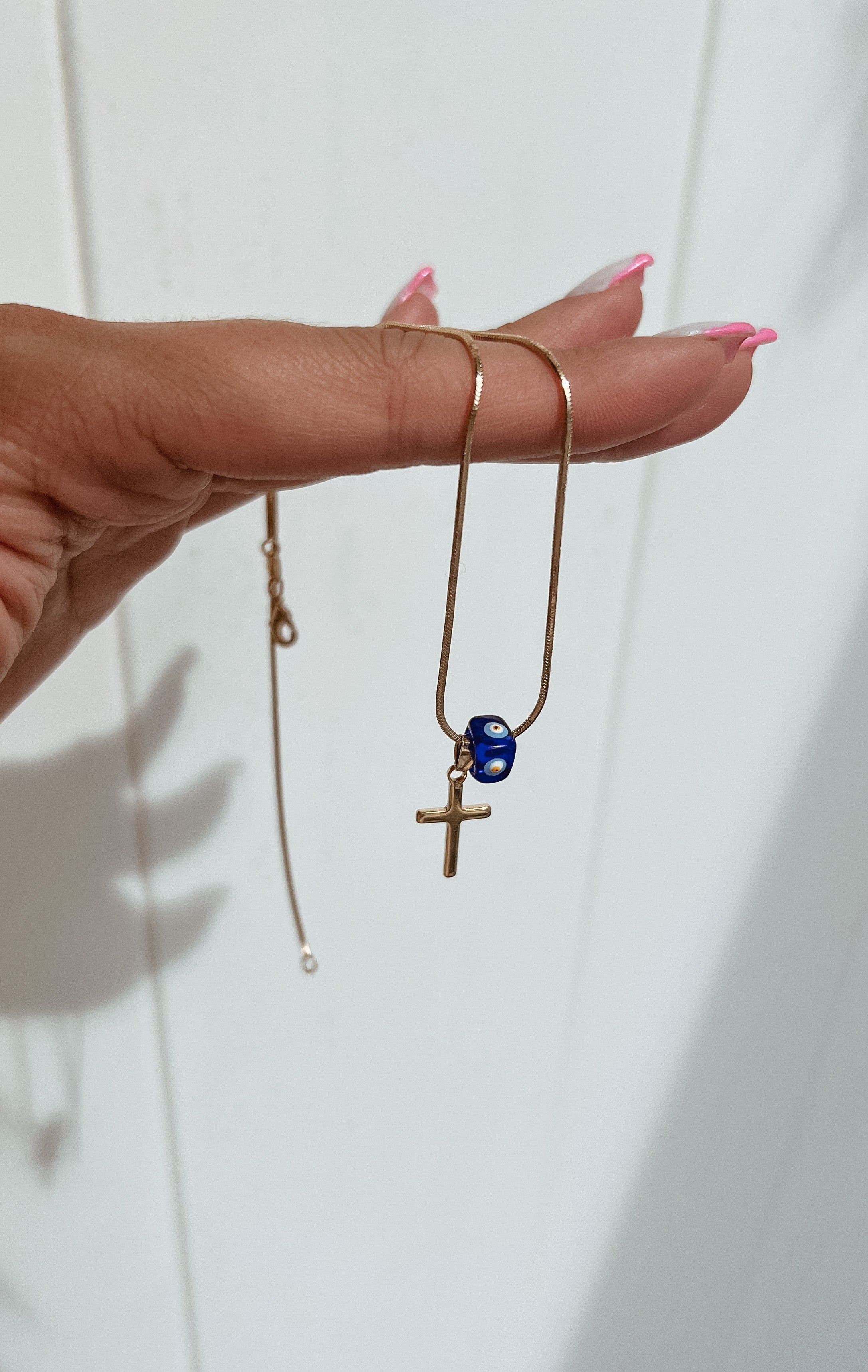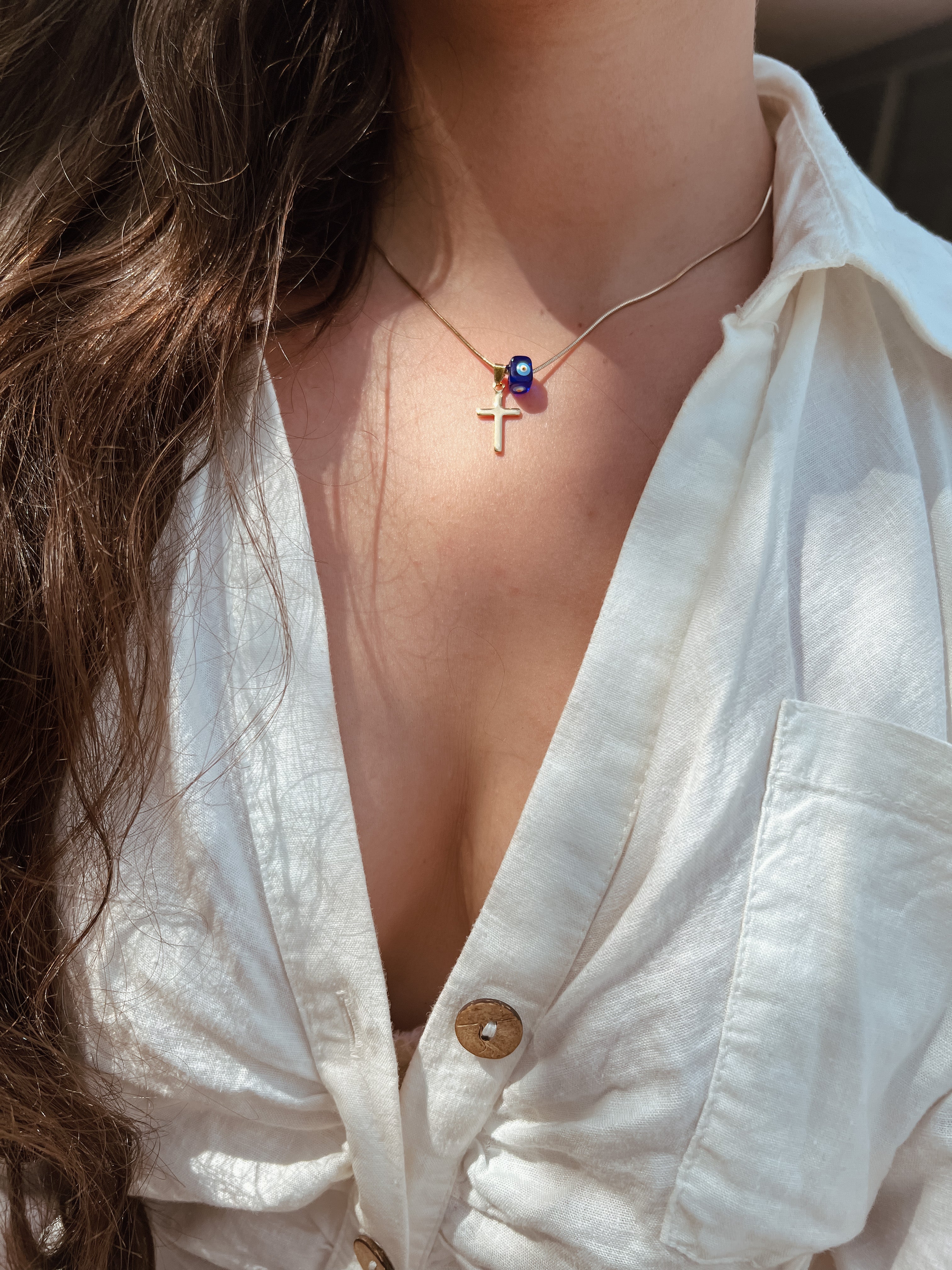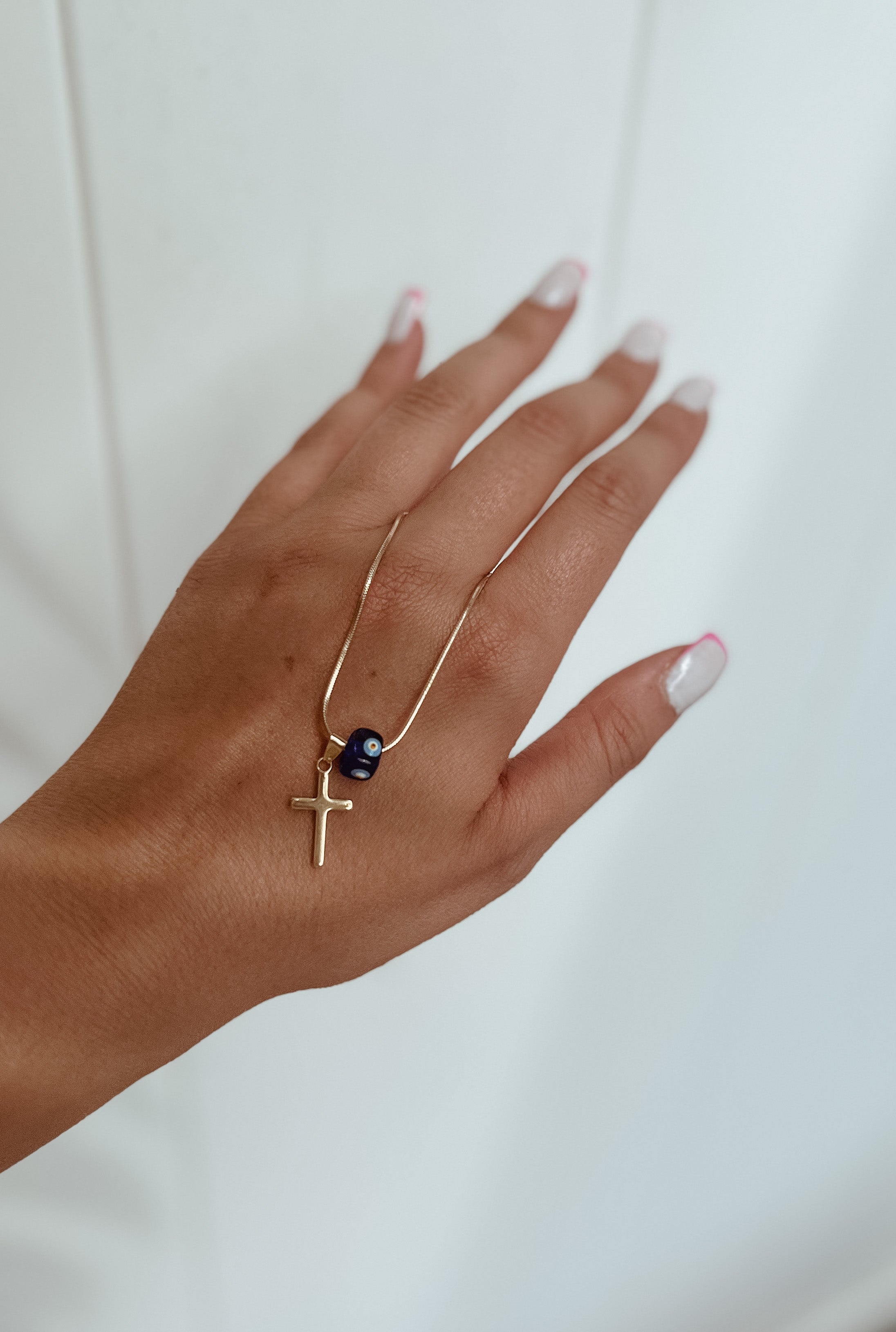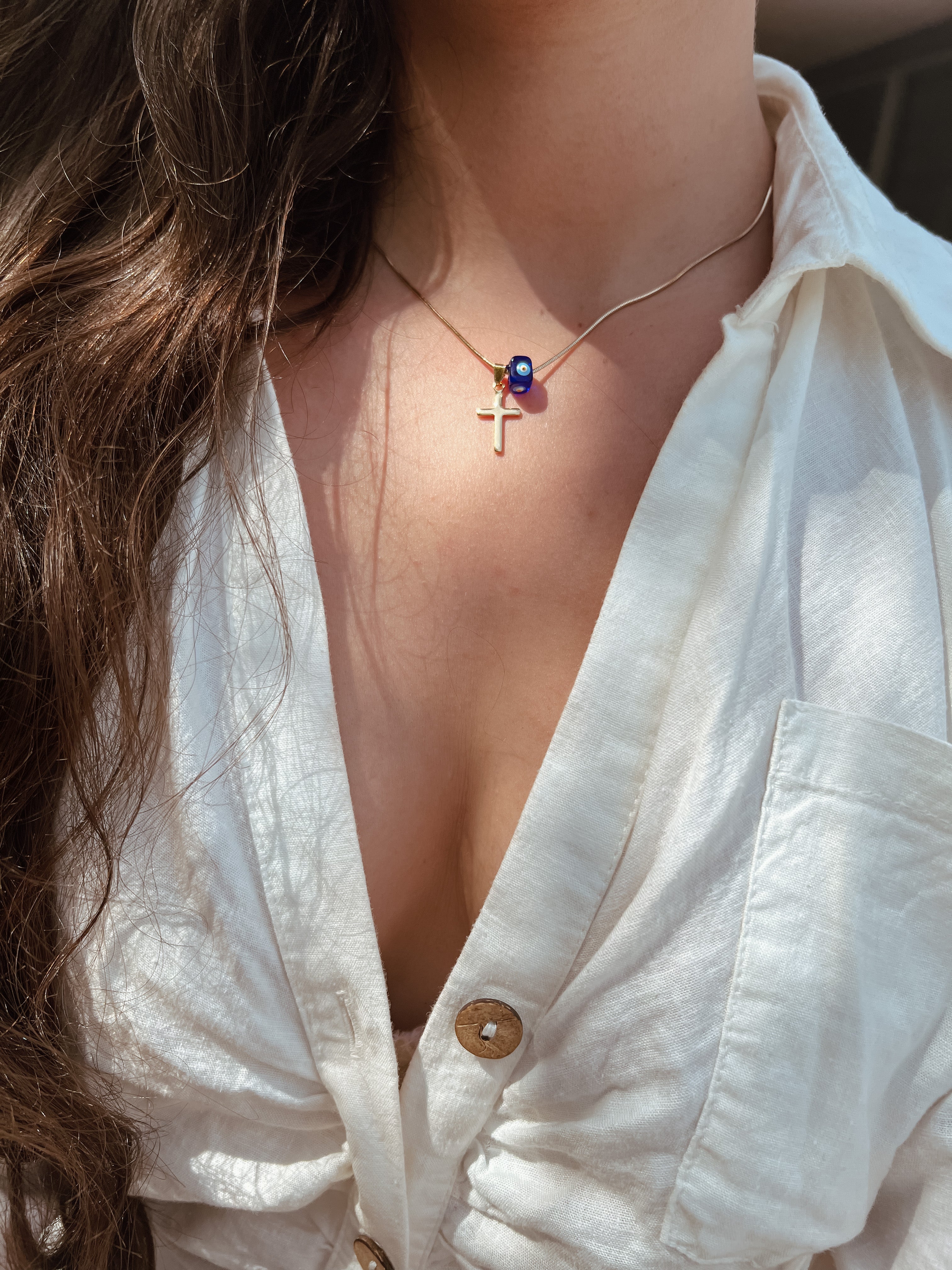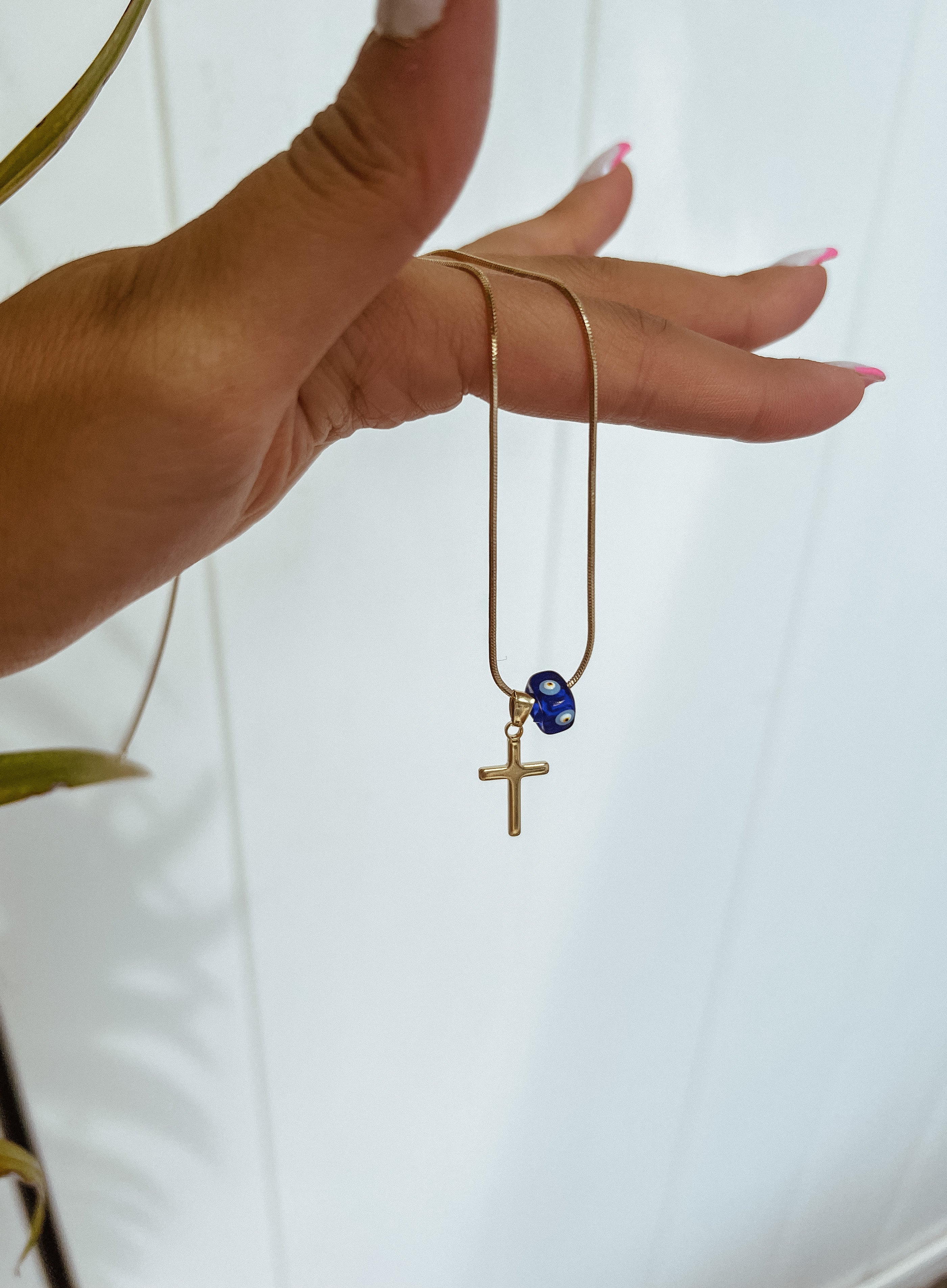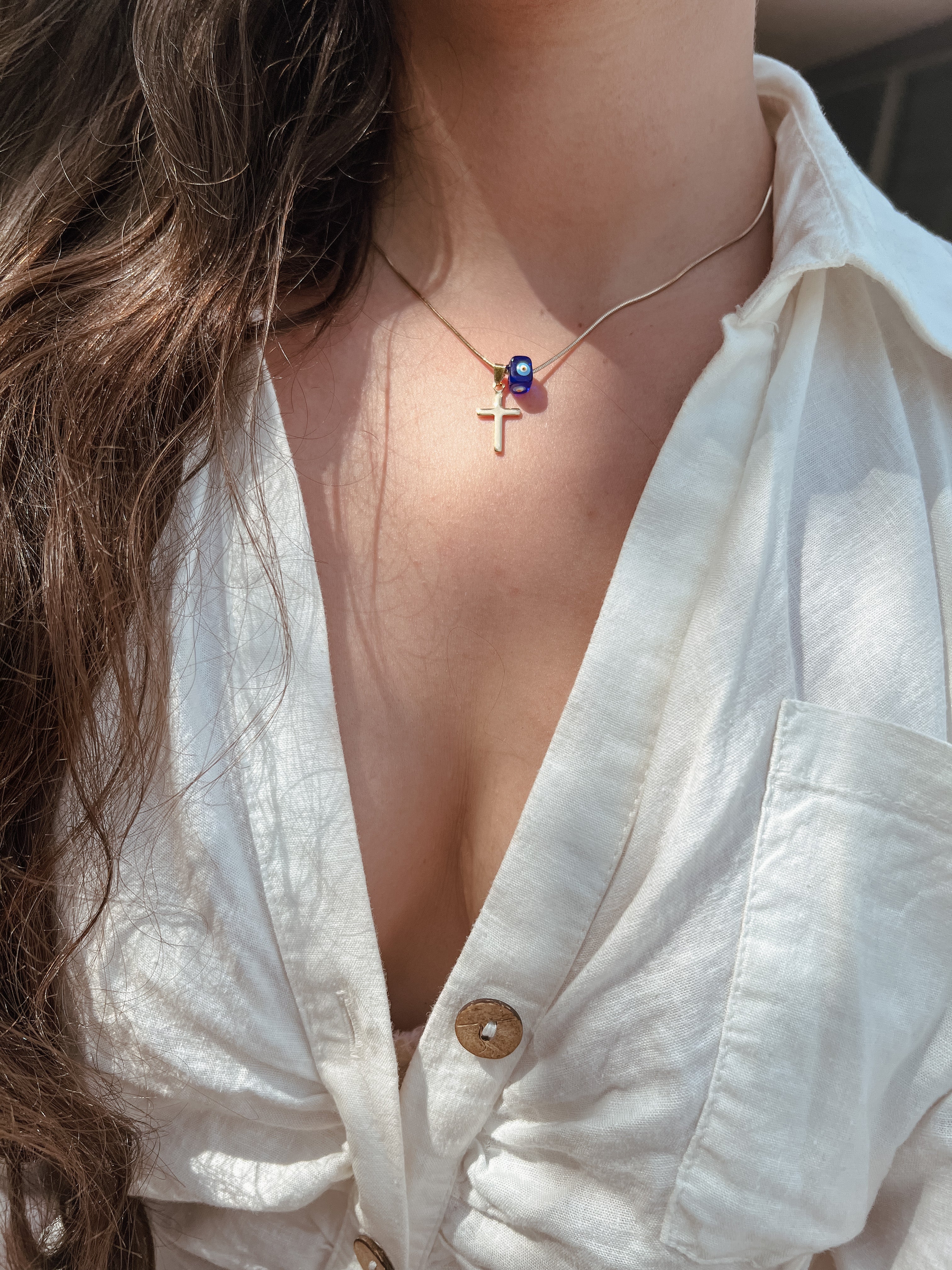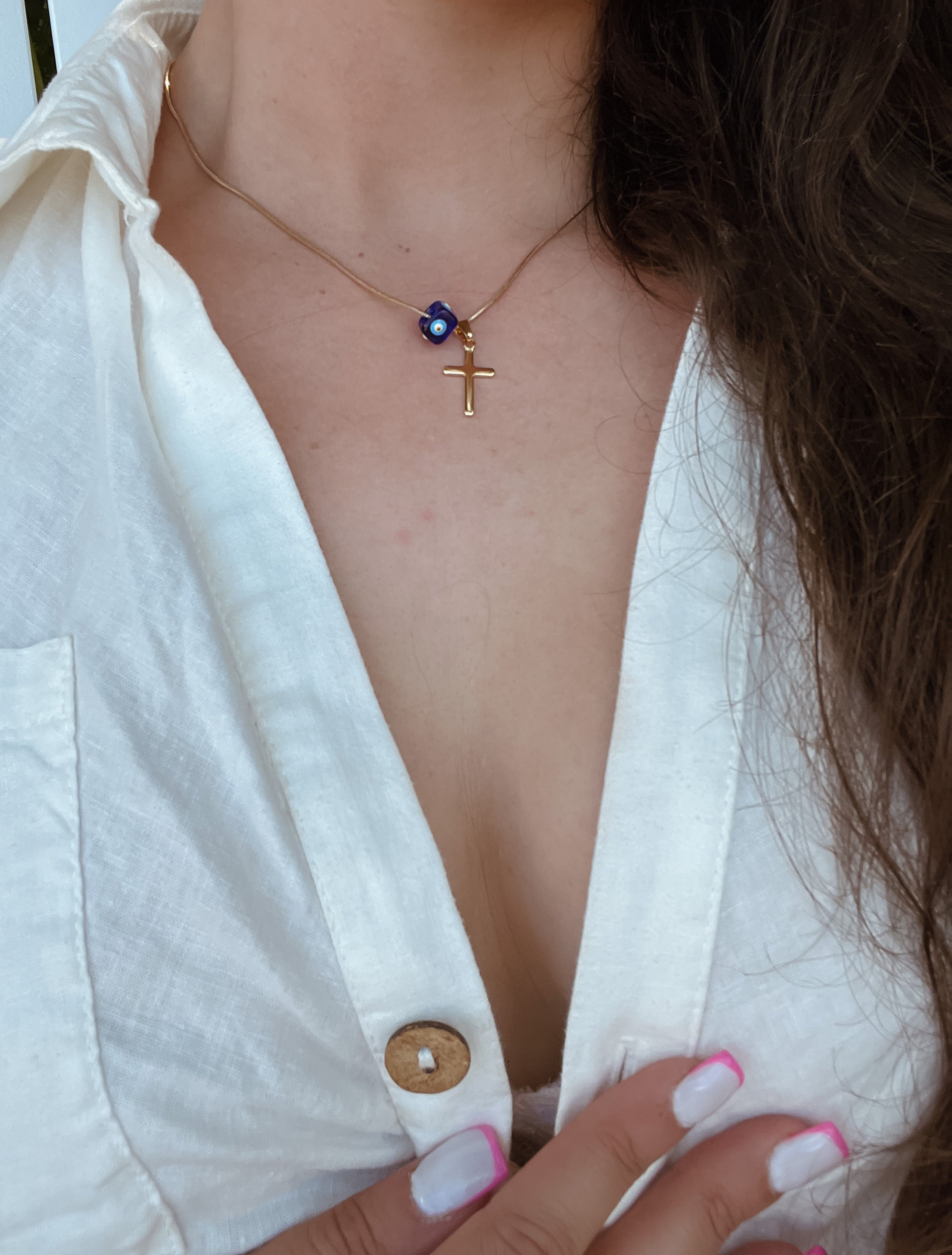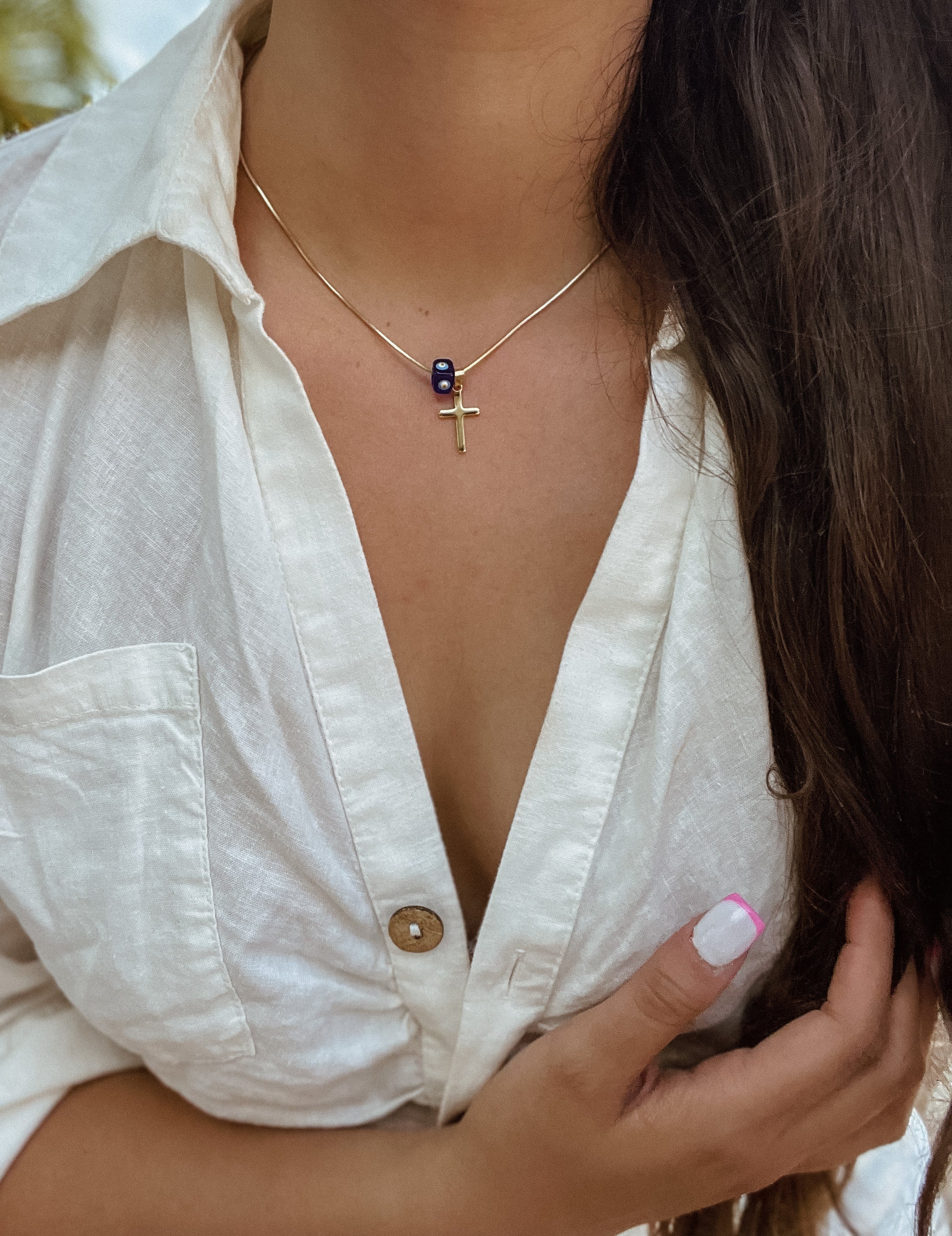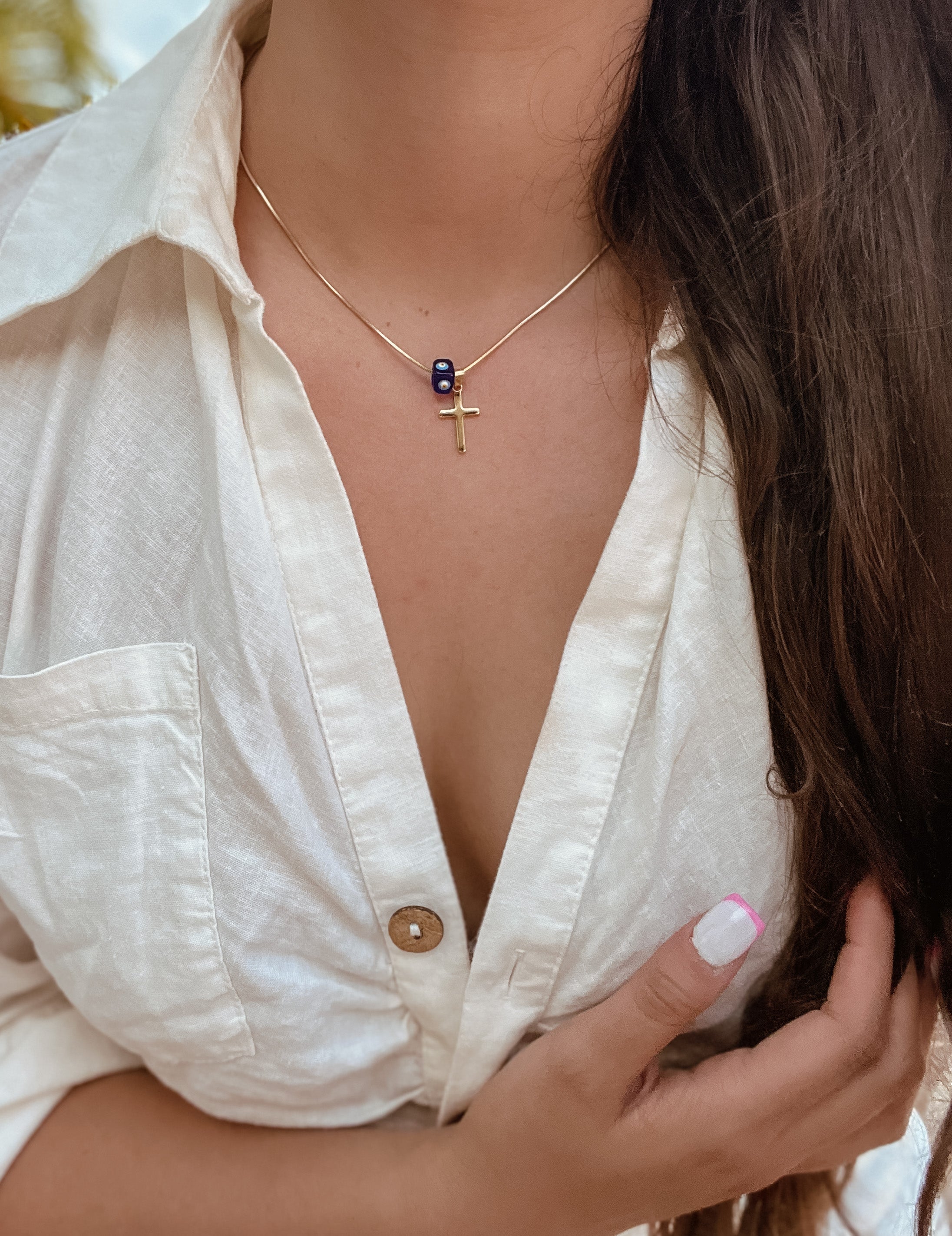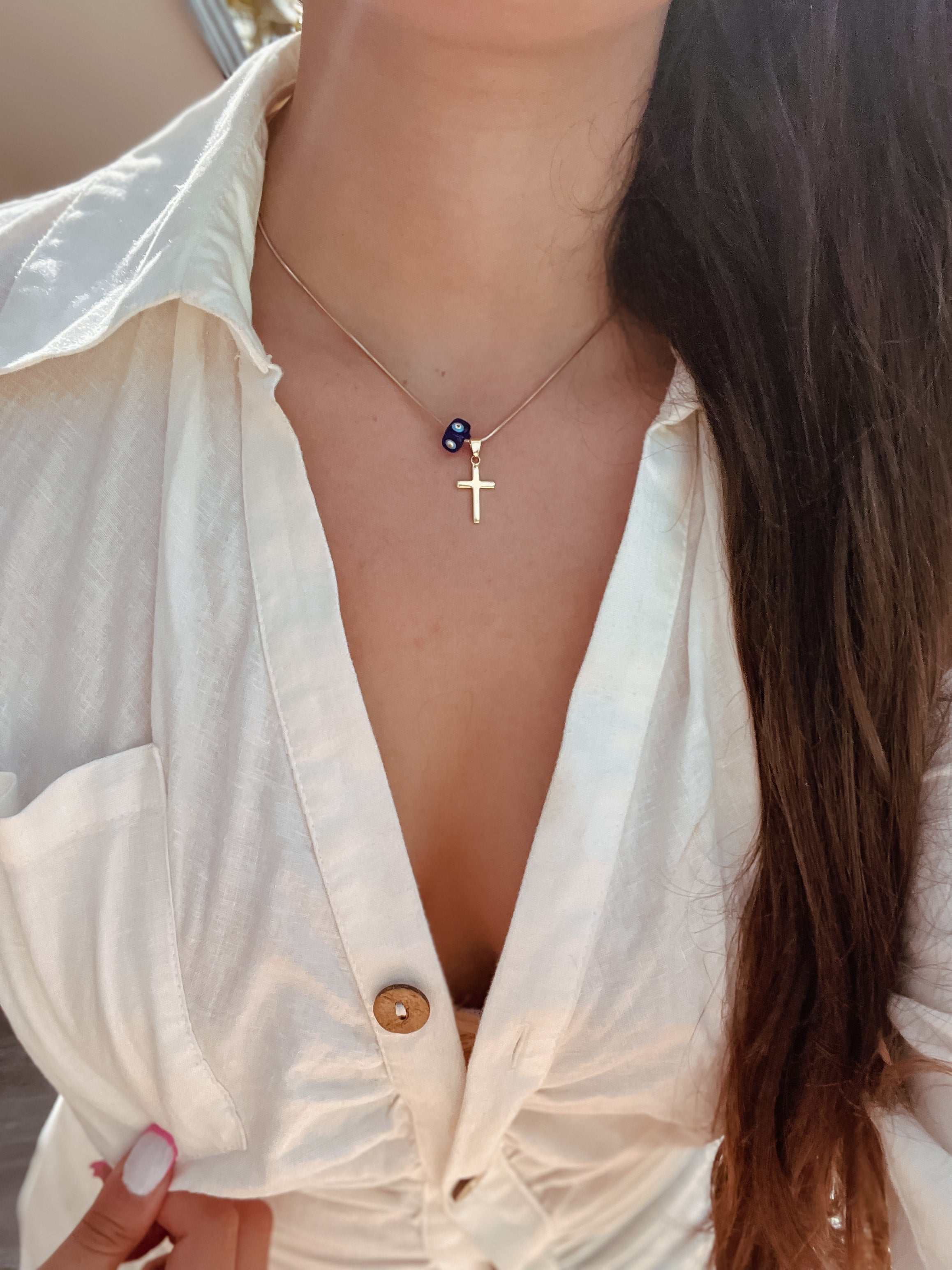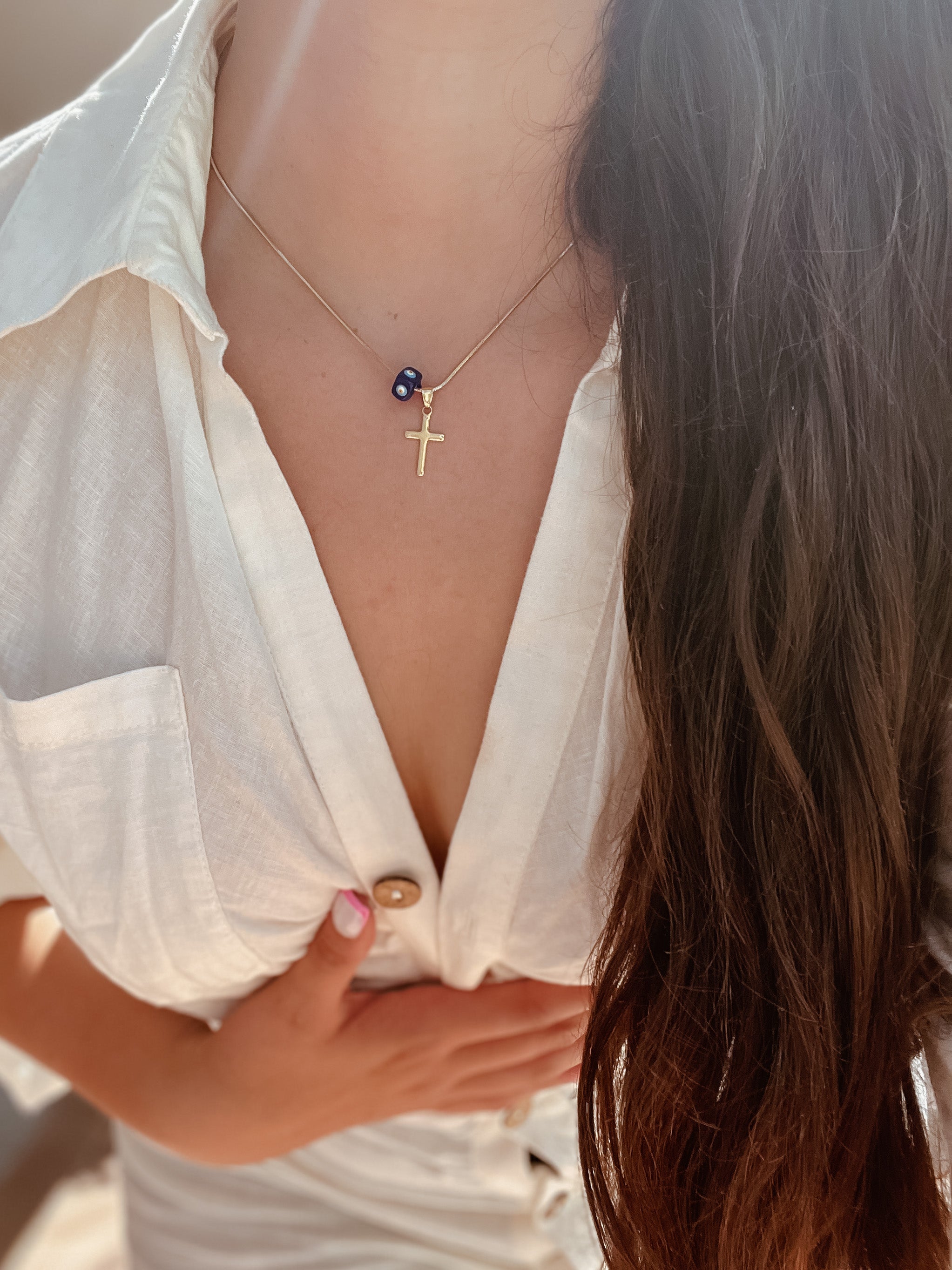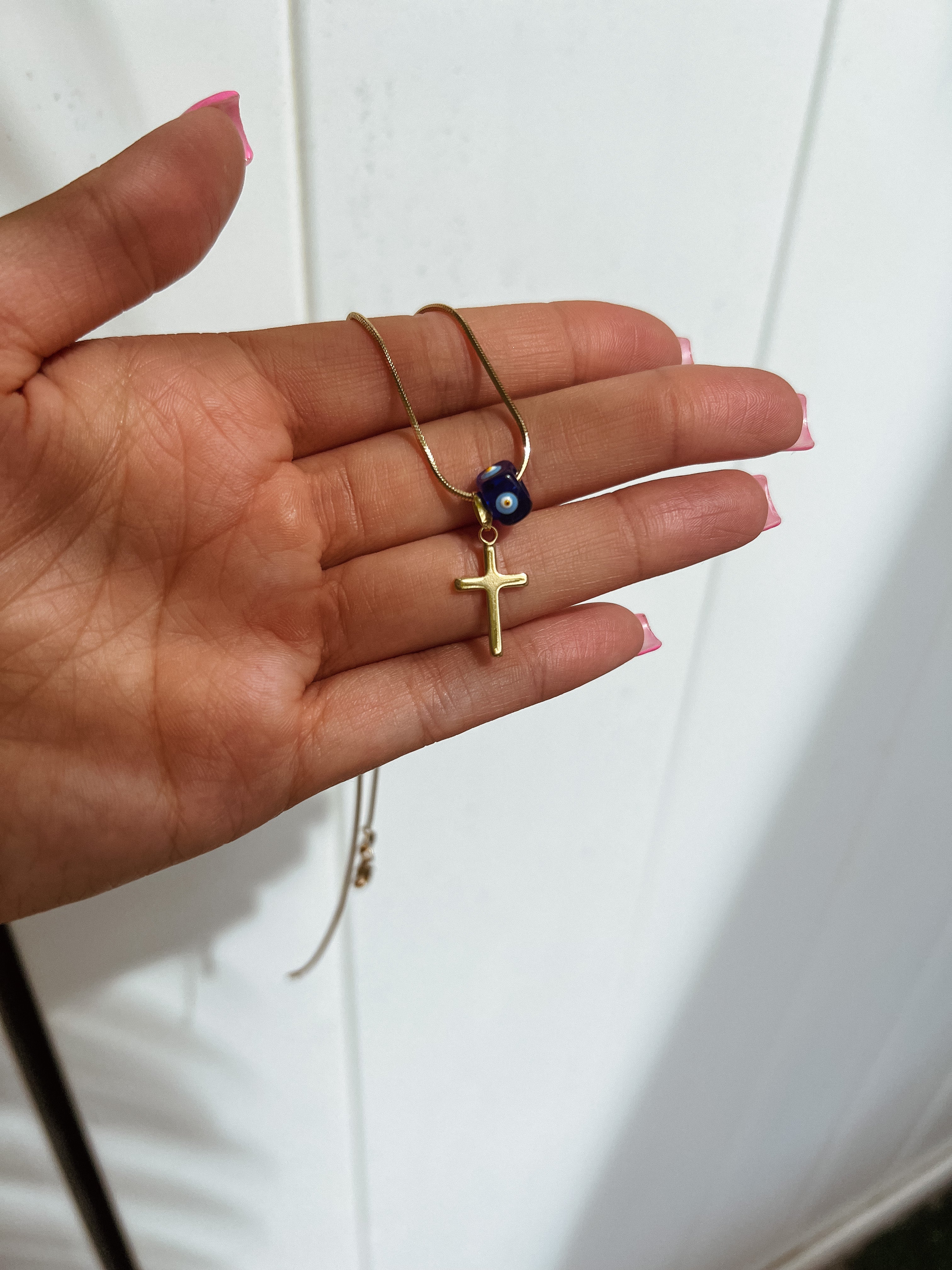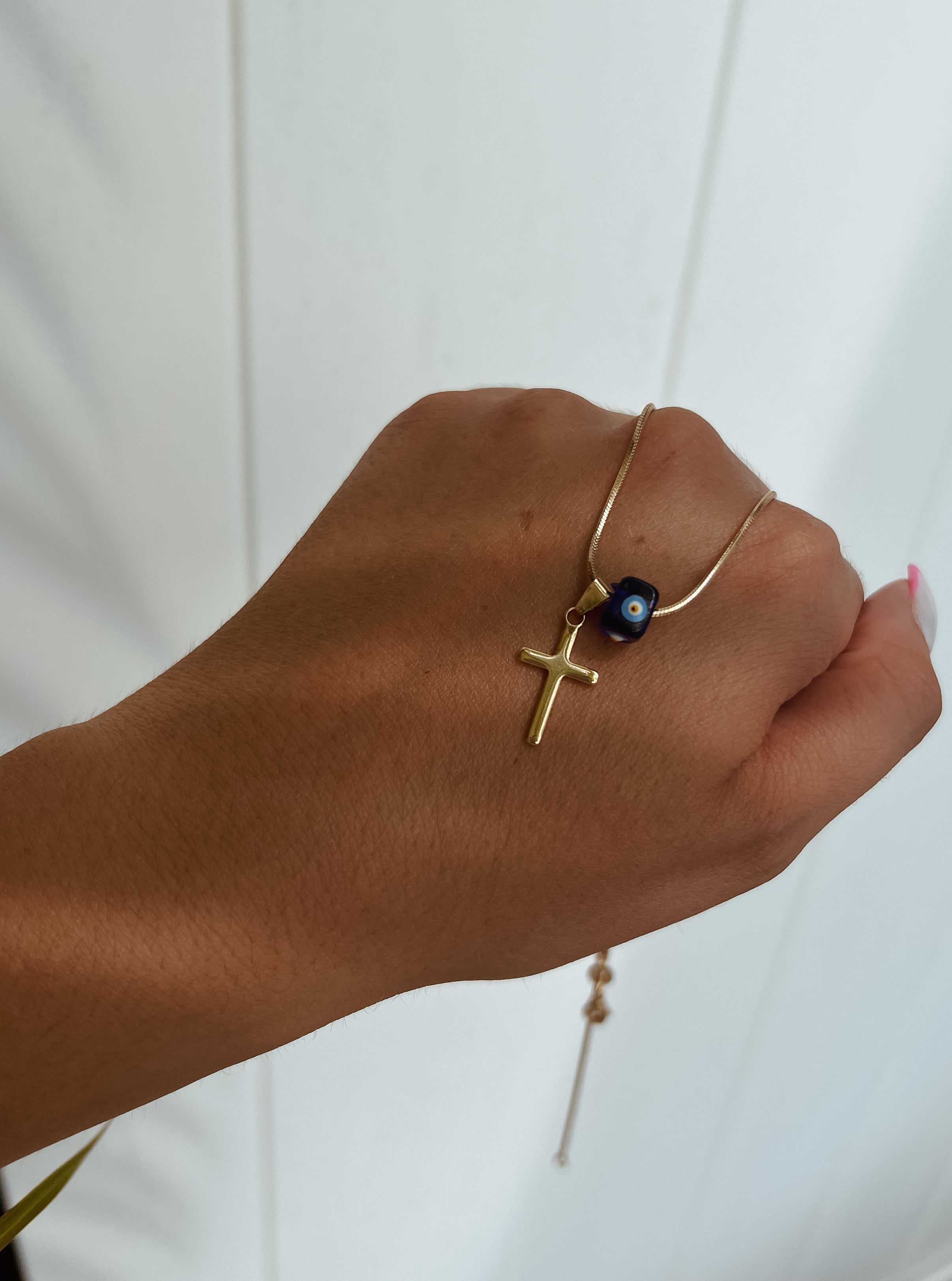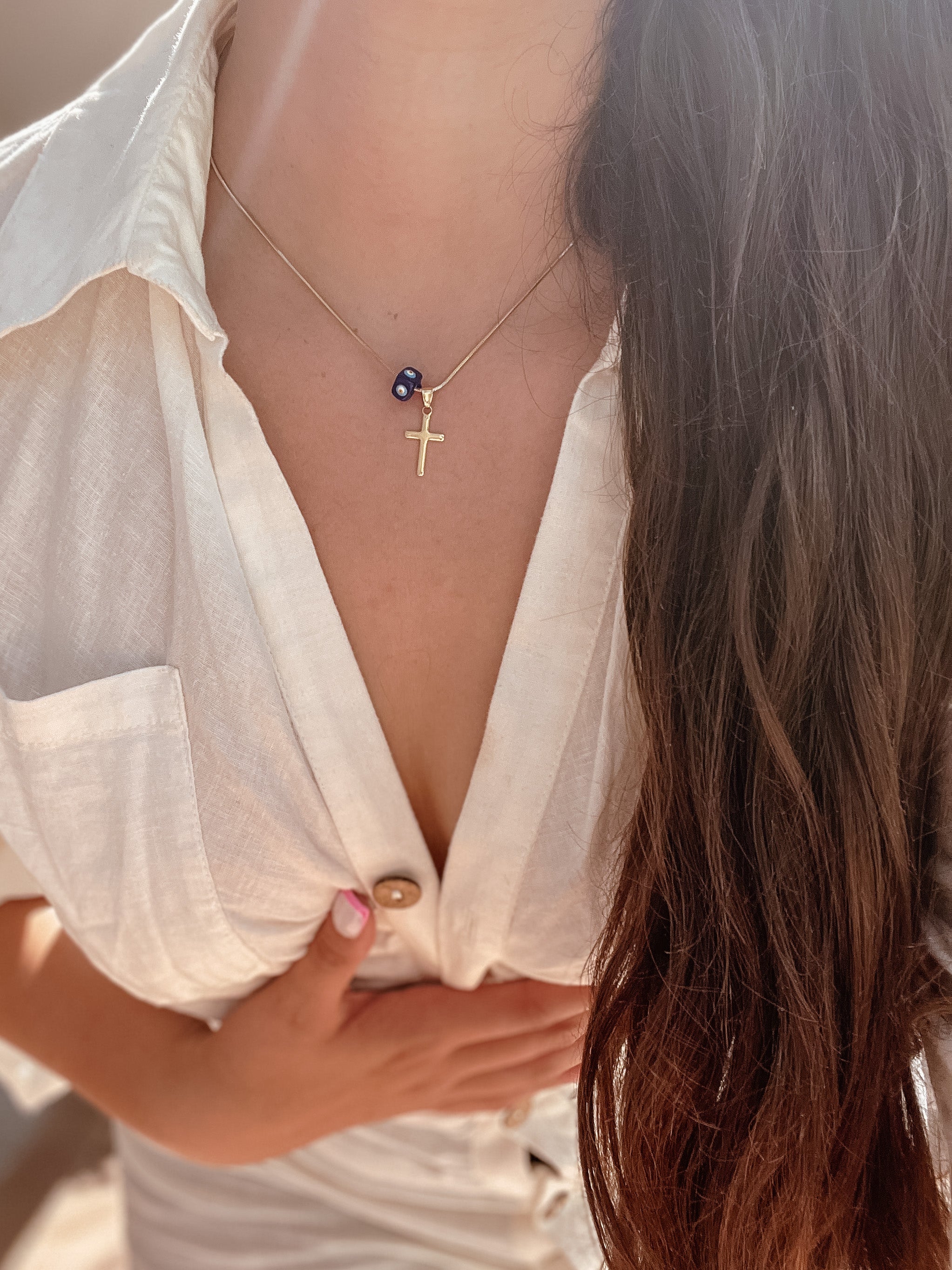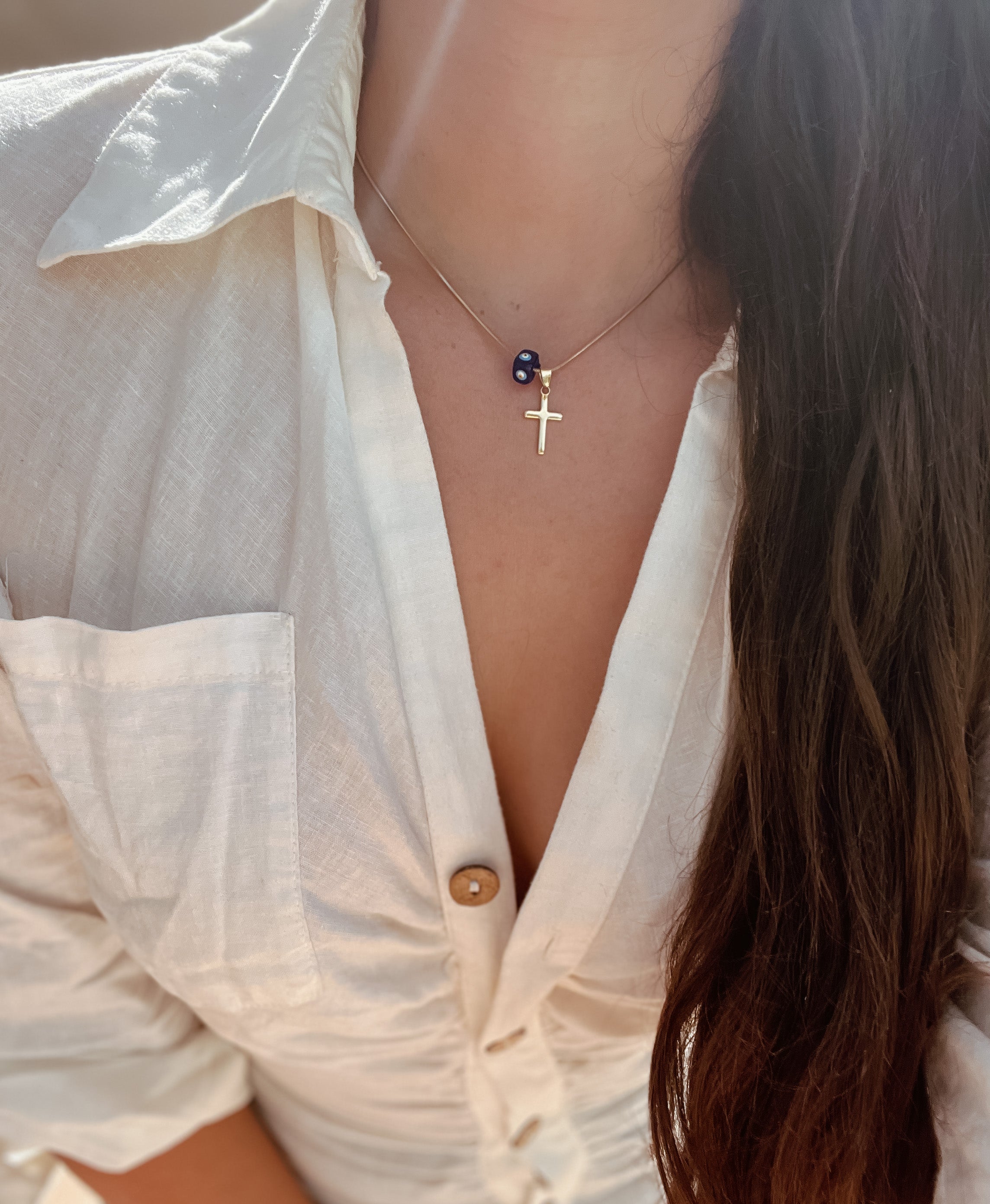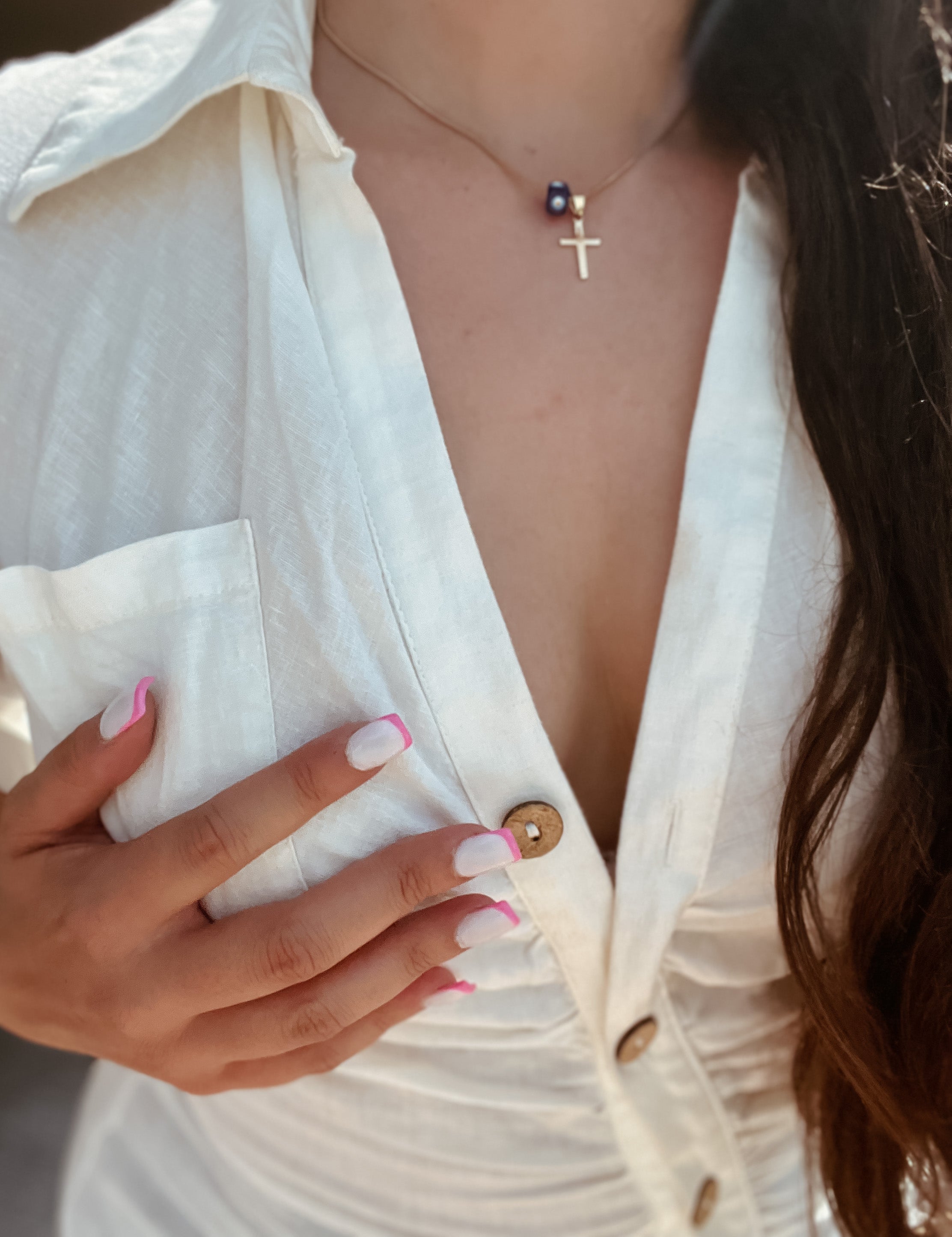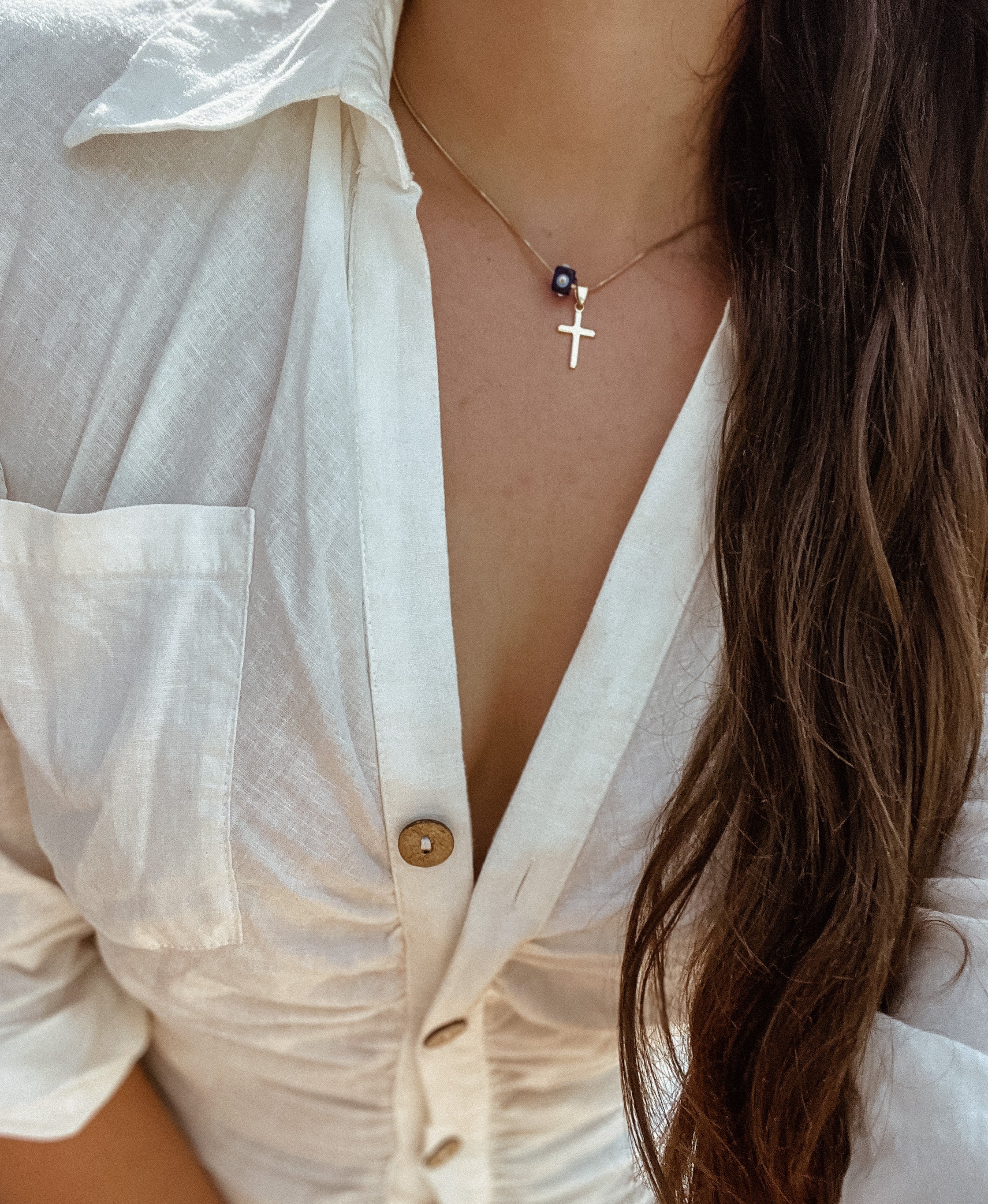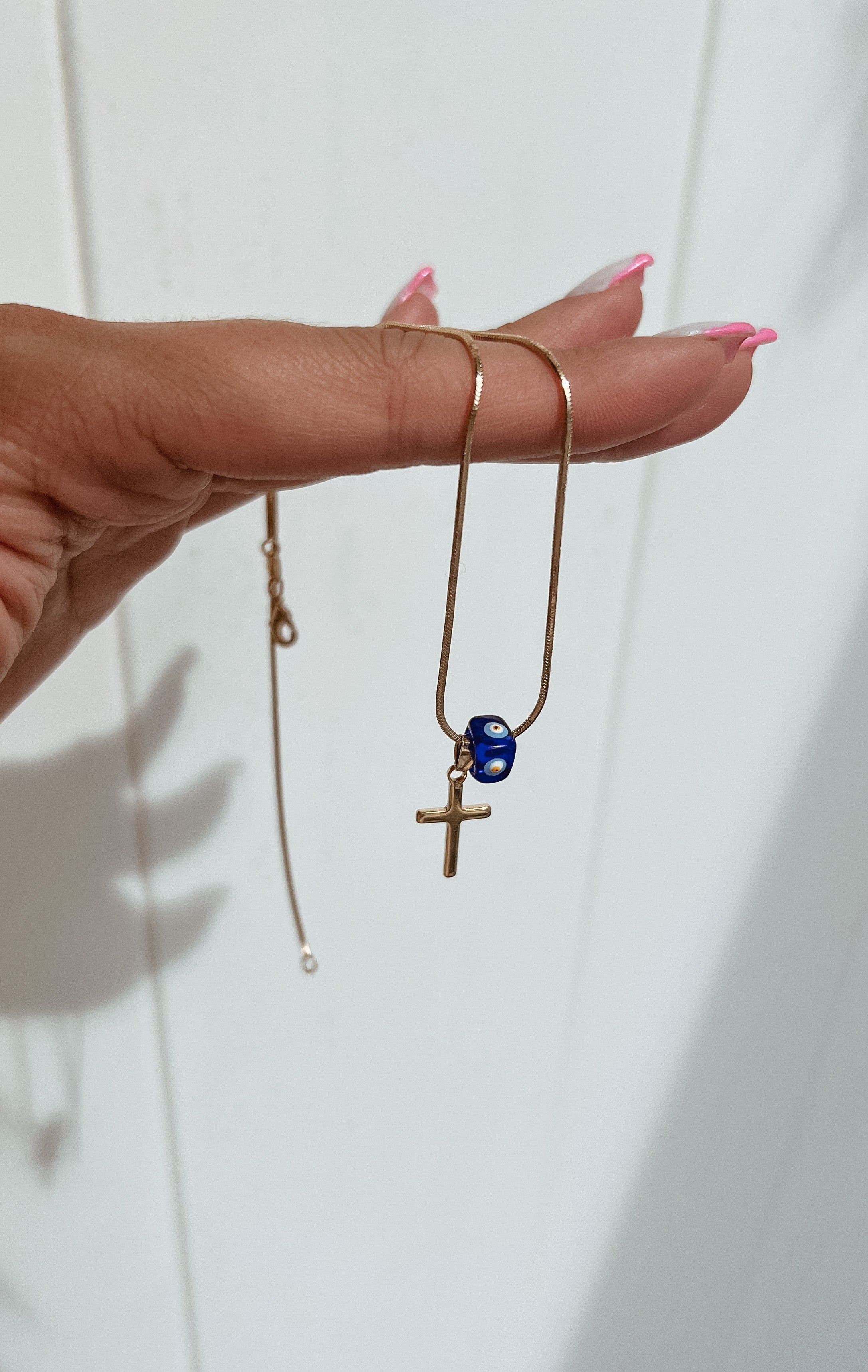 This gorgeous piece was made in the islands of Greece with Royal blue glass pendants & a gold filled cross. If you want a taste of what Greece is like, you can take this necklace with you & experience its beauty & delicate craftsmanship.
This dainty piece also provides the ultimate protection against the evil eye which in Greece signifies protection against evil & harm wished upon you. 
Length: 16" or 18"
Evil Eye:
Meant to cast out any malevolent stares, bad energy & bad intentions that others may have against you. The Evil eye is an Ancient belief & practice that is meant to protect oneself from misfortunes & to bring you good luck.

Quality: 18kt Gold Filled - Gold Filled Jewelry is the best alternative to solid gold jewelry & most affordable. Gold Filled Jewelry can last a long time with proper jewelry care. Every order comes with detailed instructions on how to care for your jewelry to ensure its longevity.

Jewelry Care:
As with all pieces that are not real gold, it is advised that you take proper jewelry care by not exposing to any harsh chemicals & taking off jewelry before going in the sea. This quality is excellent & can at least as long as there is proper care.

Follow us on
Instagram: Merakidesignsjewelry_
Tik Tok: Merakidesignsjewelry