Biggest sale of the year! 35% off with code: "CYBERMONDAY"!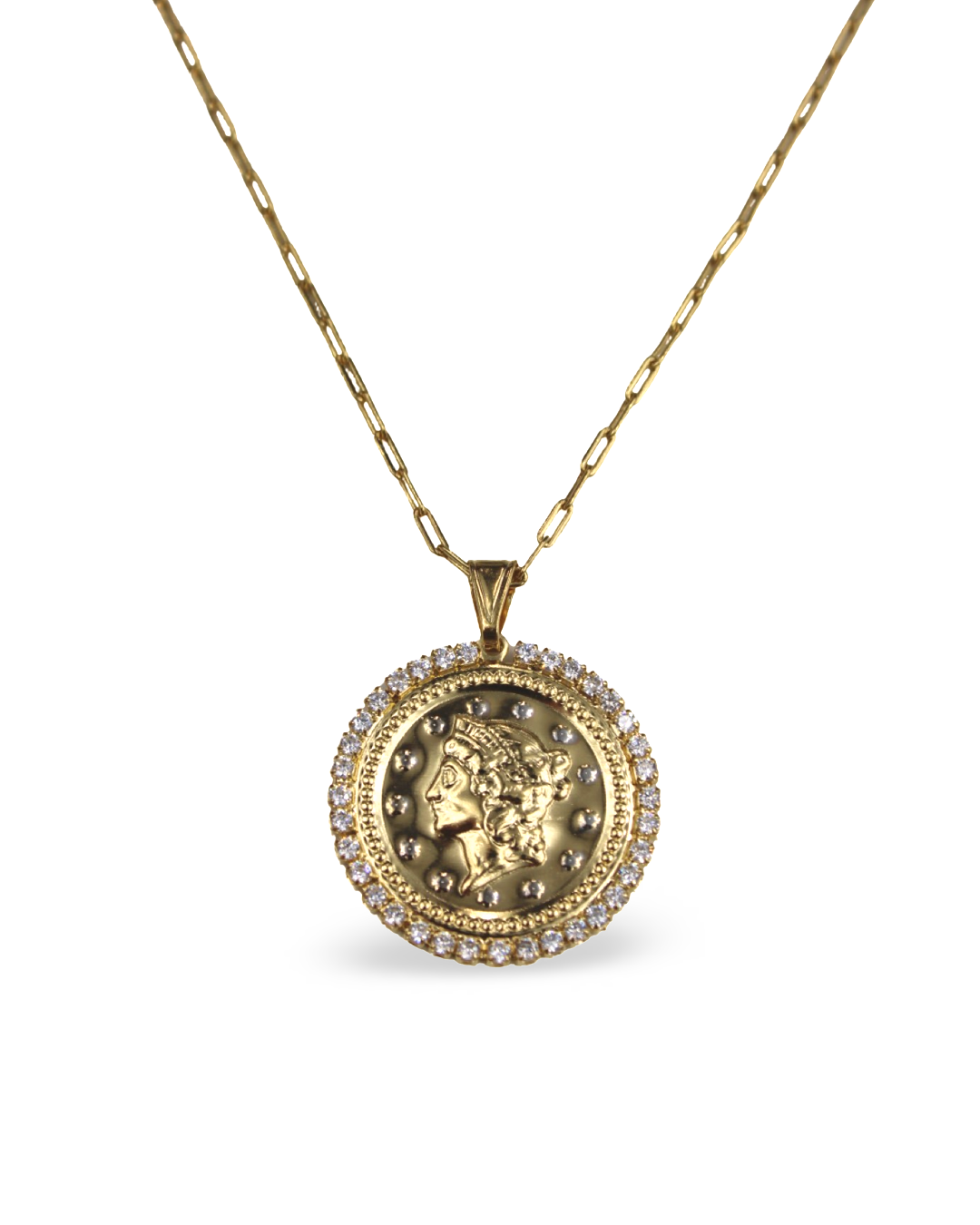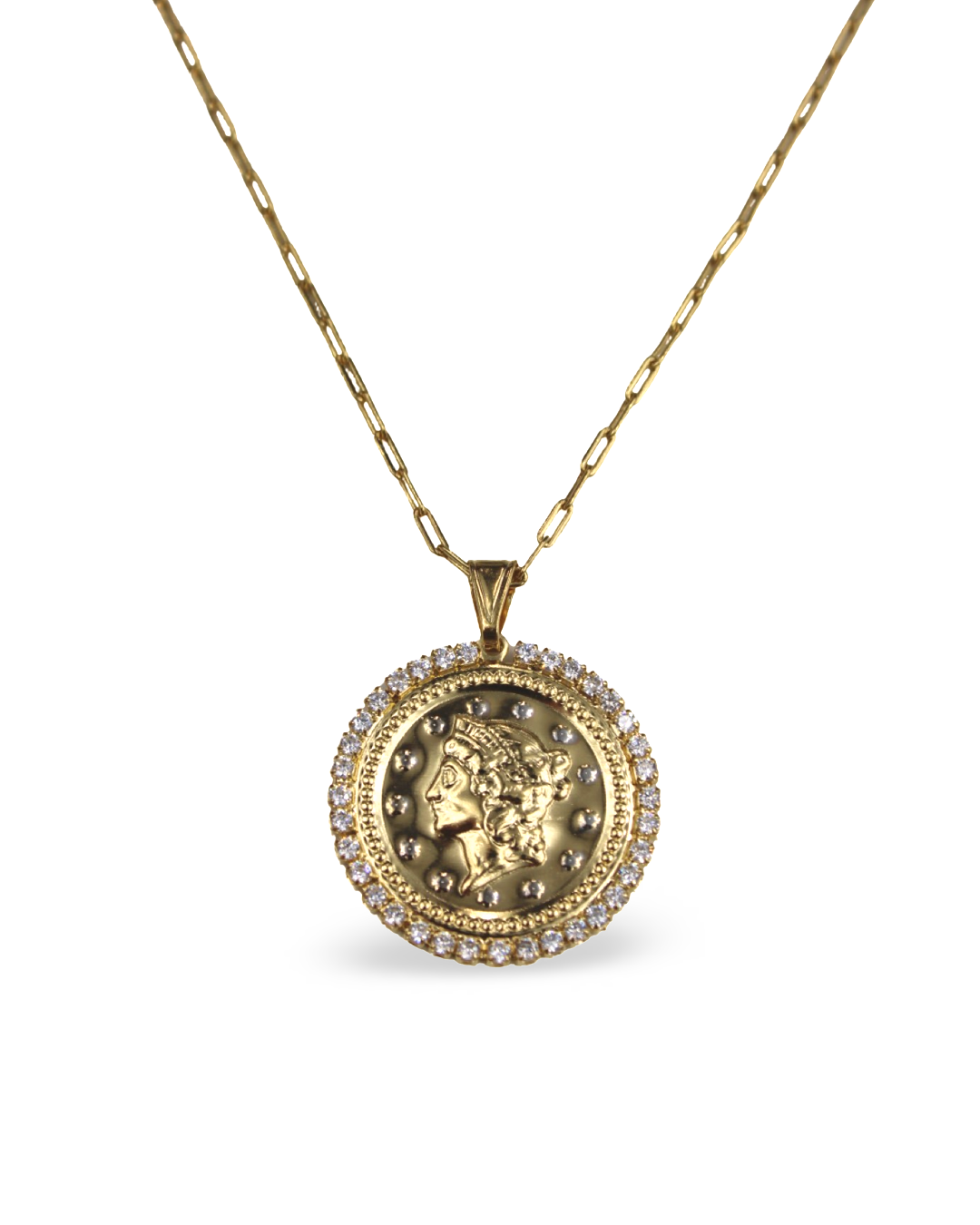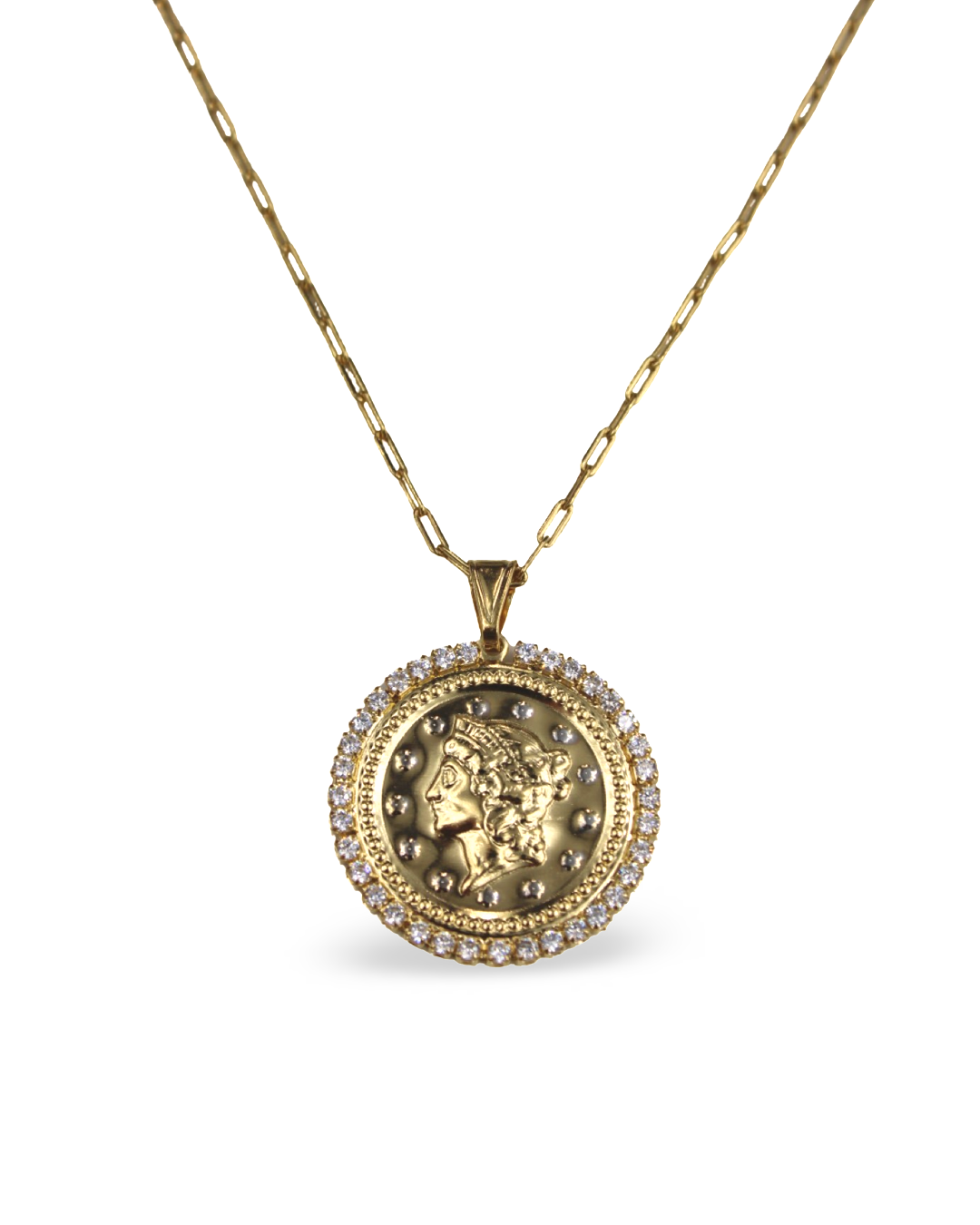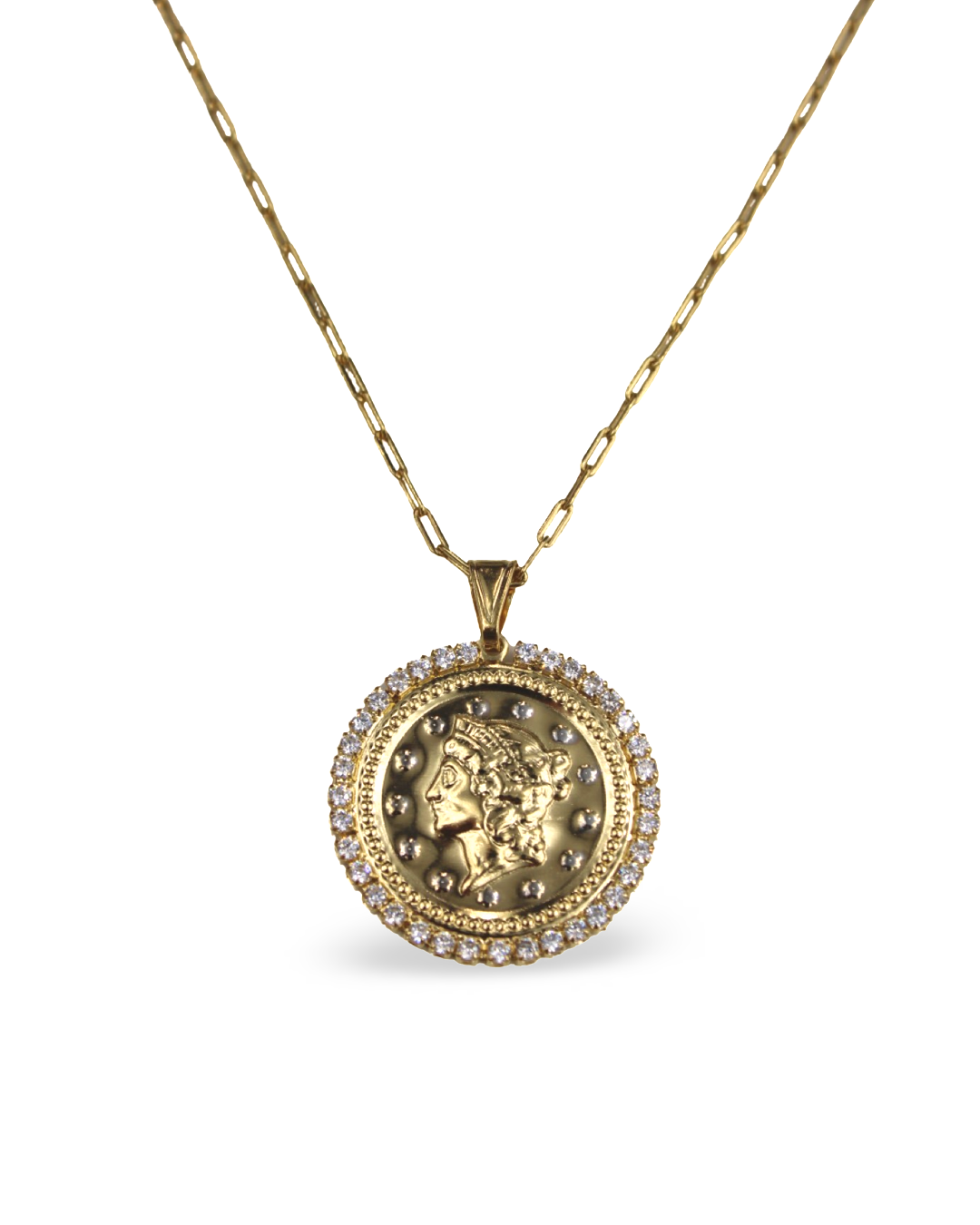 18kt Gold-Filled Round Coin Necklace – a captivating fusion of timeless style and modern sophistication. This beautiful piece features a meticulously crafted round pendant adorned with sparkling cubic zirconia's, adding a touch of glamour to your ensemble.
Product Highlights:
Material: Crafted with precision, this necklace boasts a core of 18kt gold filling, providing the luxurious appearance of solid gold at an accessible price point.

Design: The round coin pendant is delicately encrusted with radiant cubic zirconias, creating a mesmerizing interplay of light and elegance. Its refined beauty is perfectly complemented by a sturdy and stylish rectangle link chain, offering a contemporary twist on classic design.

Versatility: Whether you're attending a special event or elevating your everyday look, this necklace effortlessly transitions from day to night, making it a versatile addition to your jewelry collection.

Quality Construction: The fine craftsmanship ensures durability and longevity, making this necklace a timeless investment that will be cherished for years to come.

Quality: 18kt Gold Filled - Gold Filled Jewelry is the best alternative to solid gold jewelry & most affordable. Gold Filled Jewelry can last a long time with proper jewelry care. Every order comes with detailed instructions on how to care for your jewelry to ensure its longevity.

Jewelry Care:
As with all pieces that are not real gold, it is advised that you take proper jewelry care by not exposing to any harsh chemicals & taking off jewelry before going in the sea. This quality is excellent & can at least as long as there is proper care.

Follow us on
Instagram: Merakidesignsjewelry
Tik Tok: Merakidesignsjewelry