Biggest sale of the year! 35% off with code: "CYBERMONDAY"!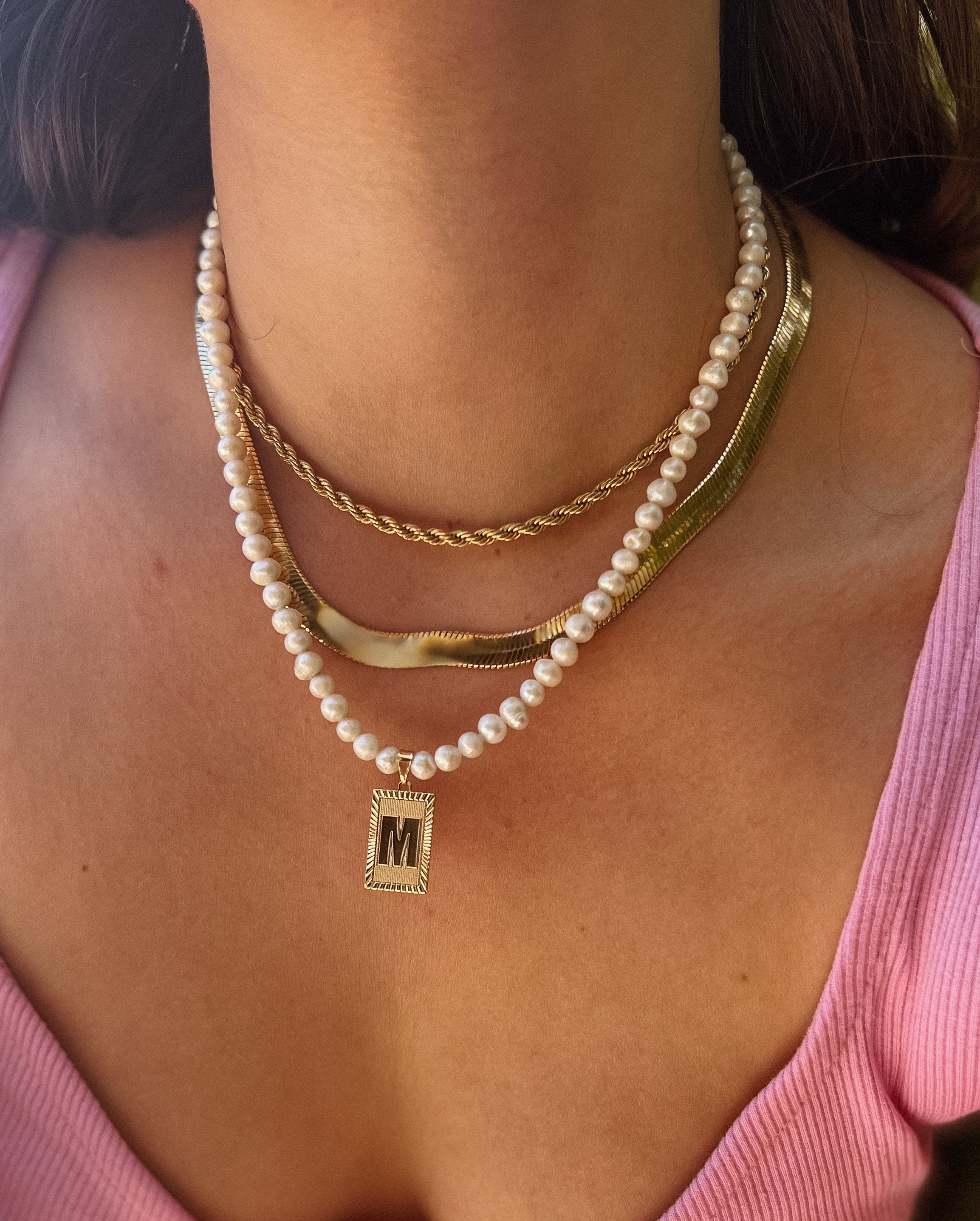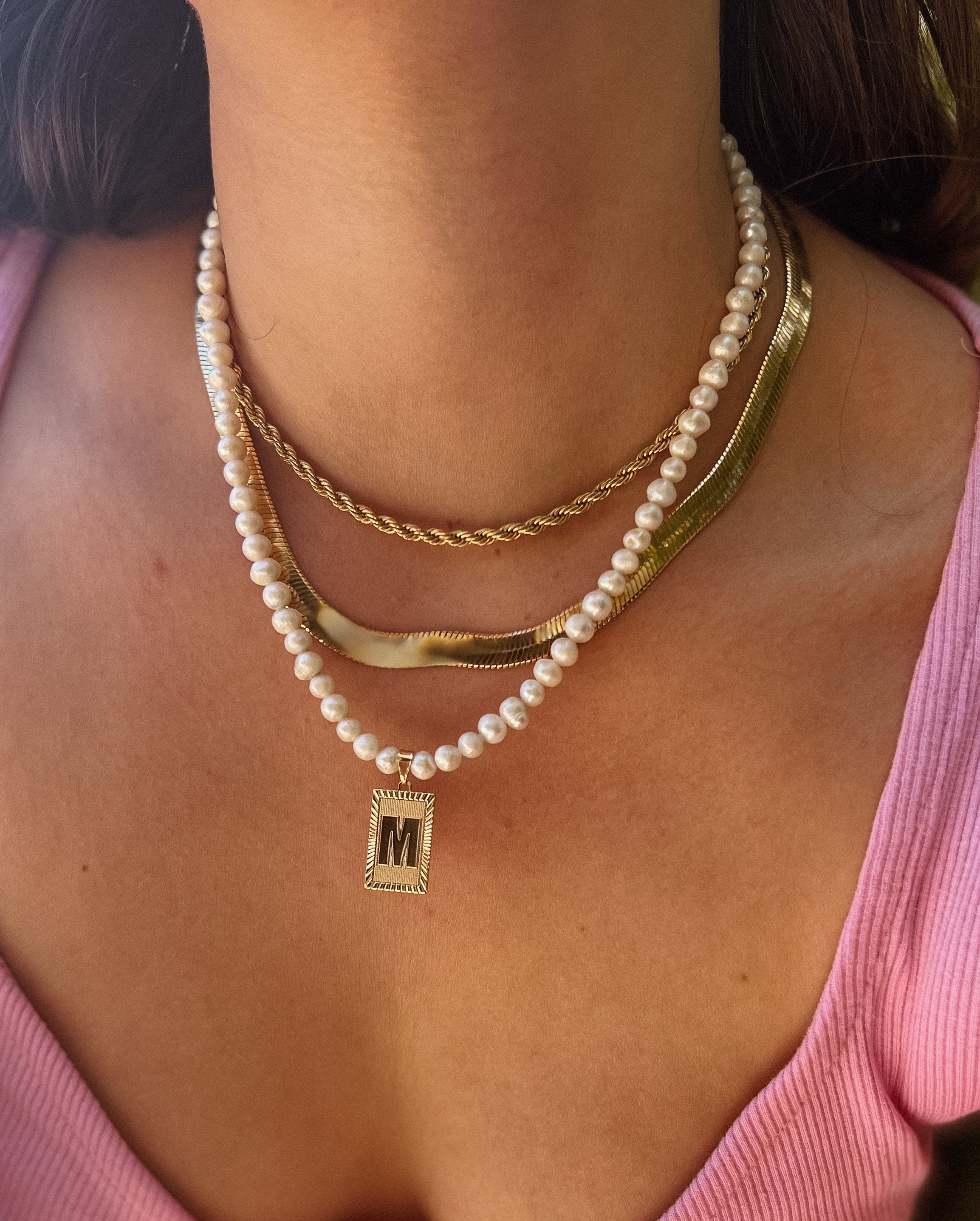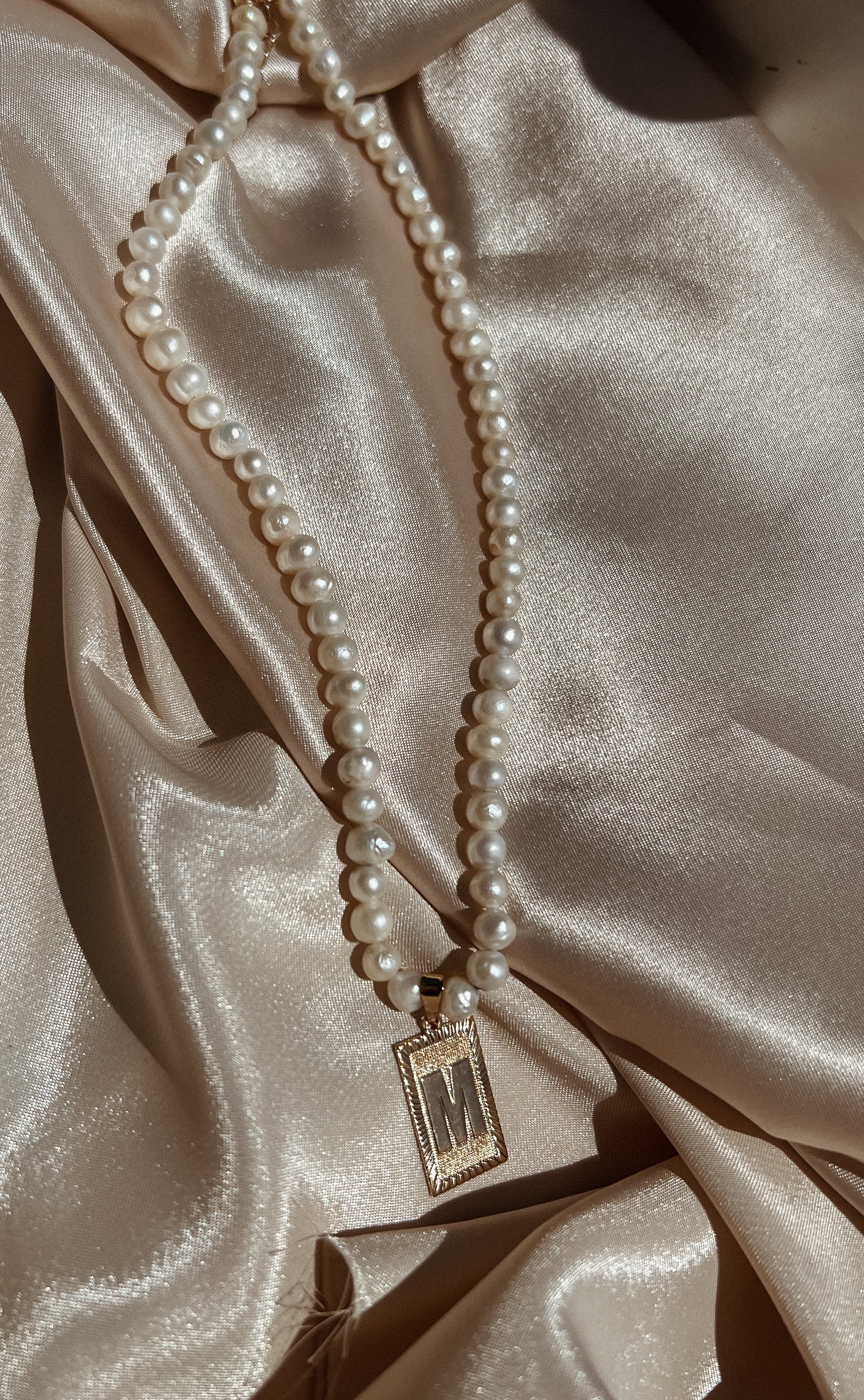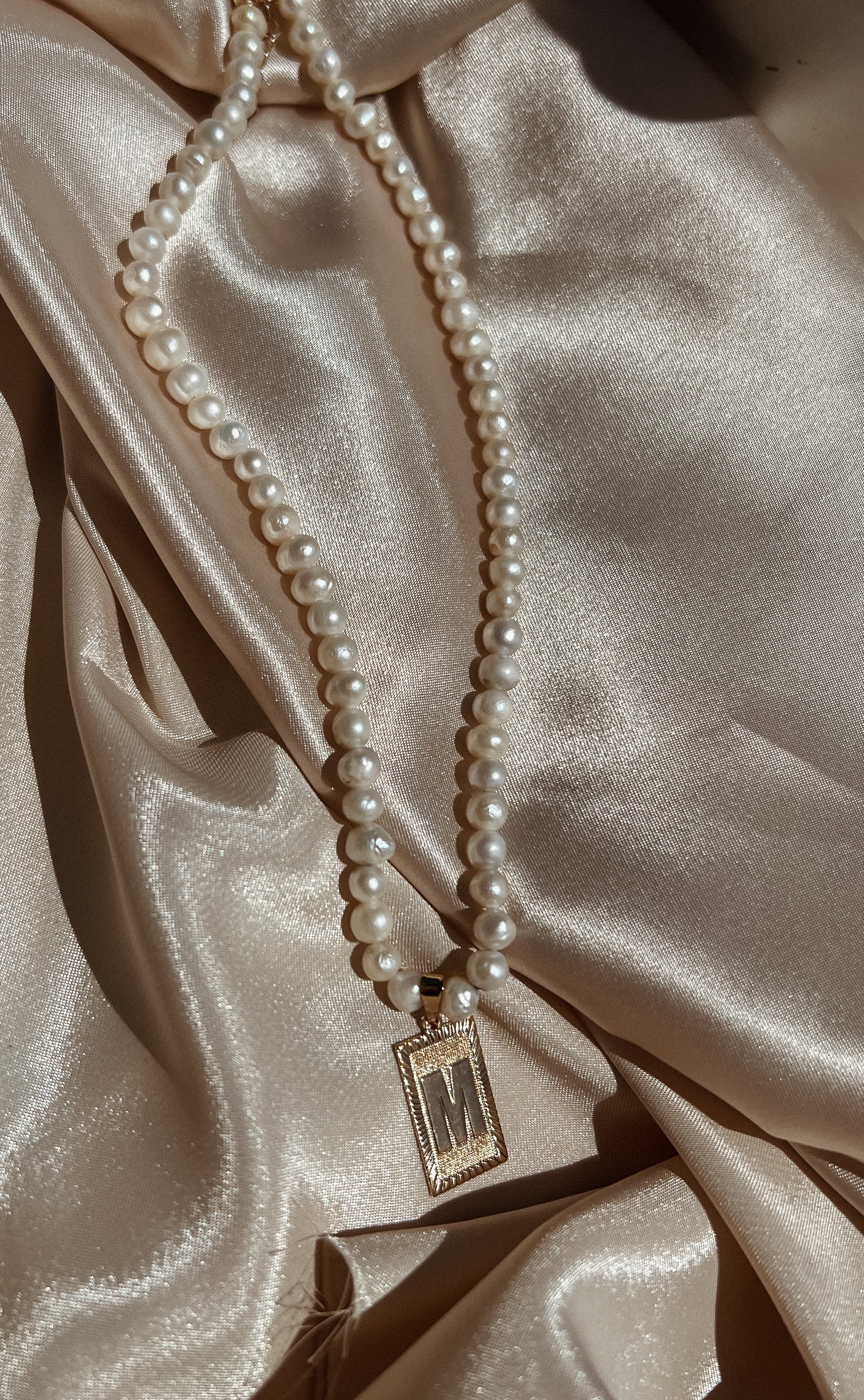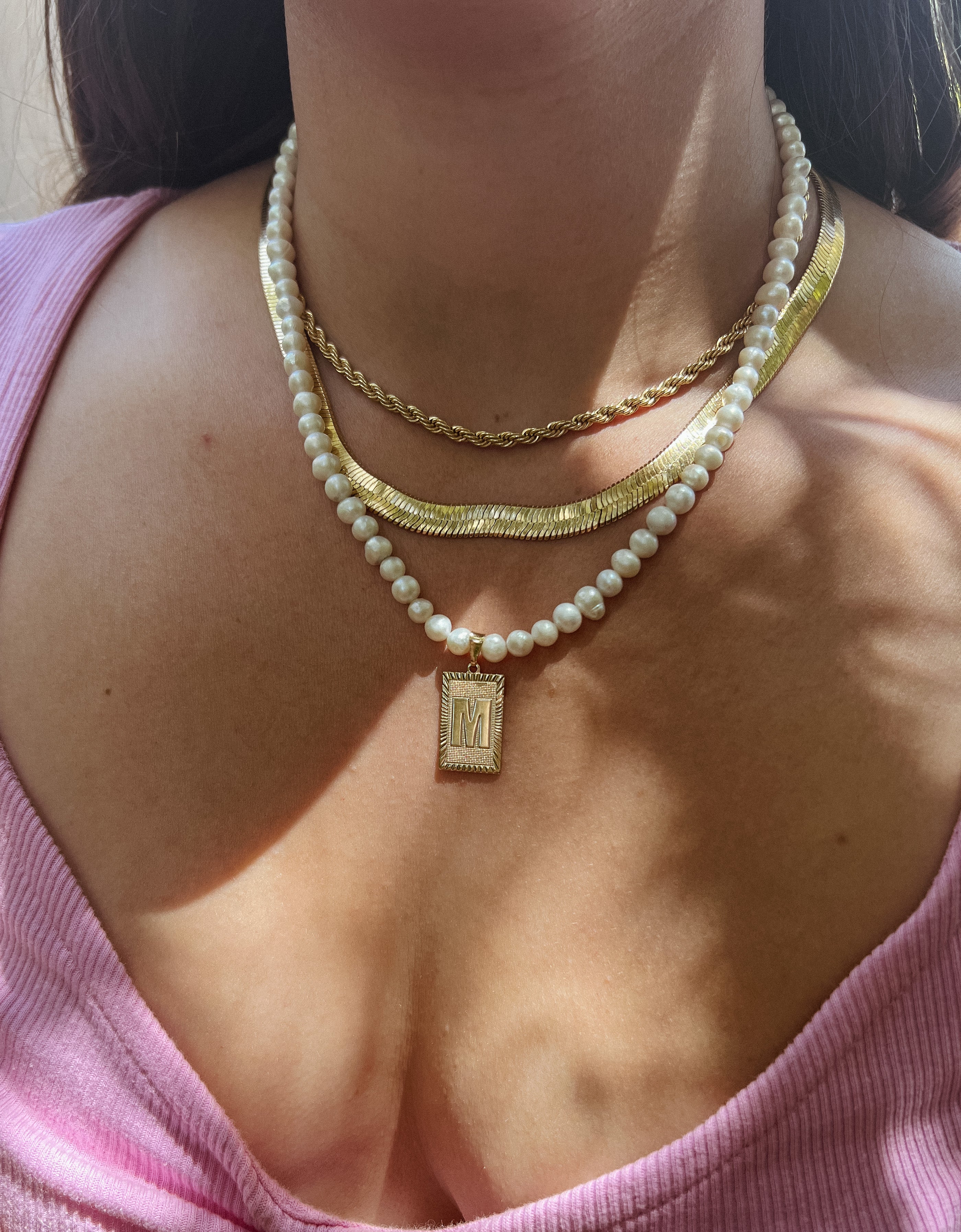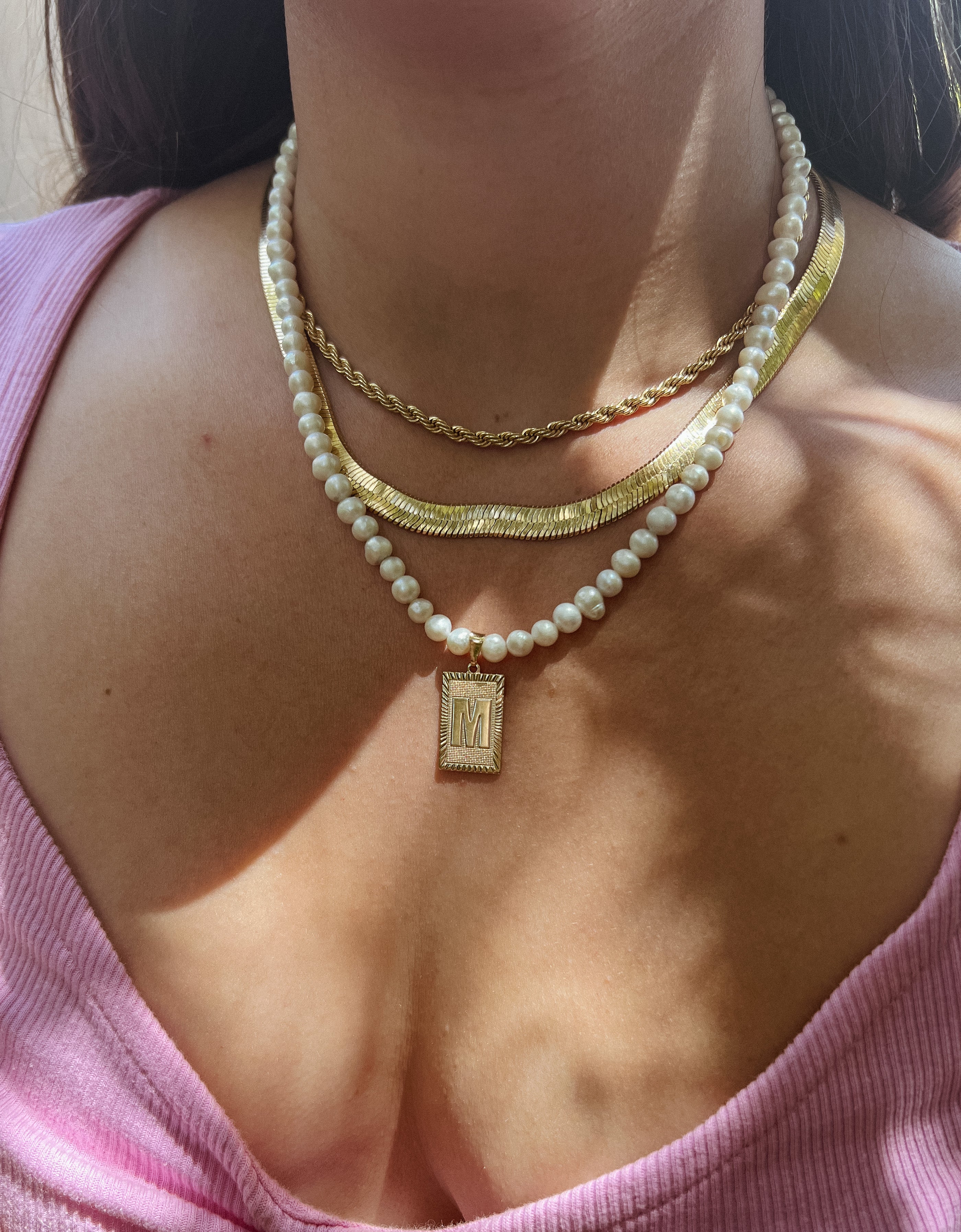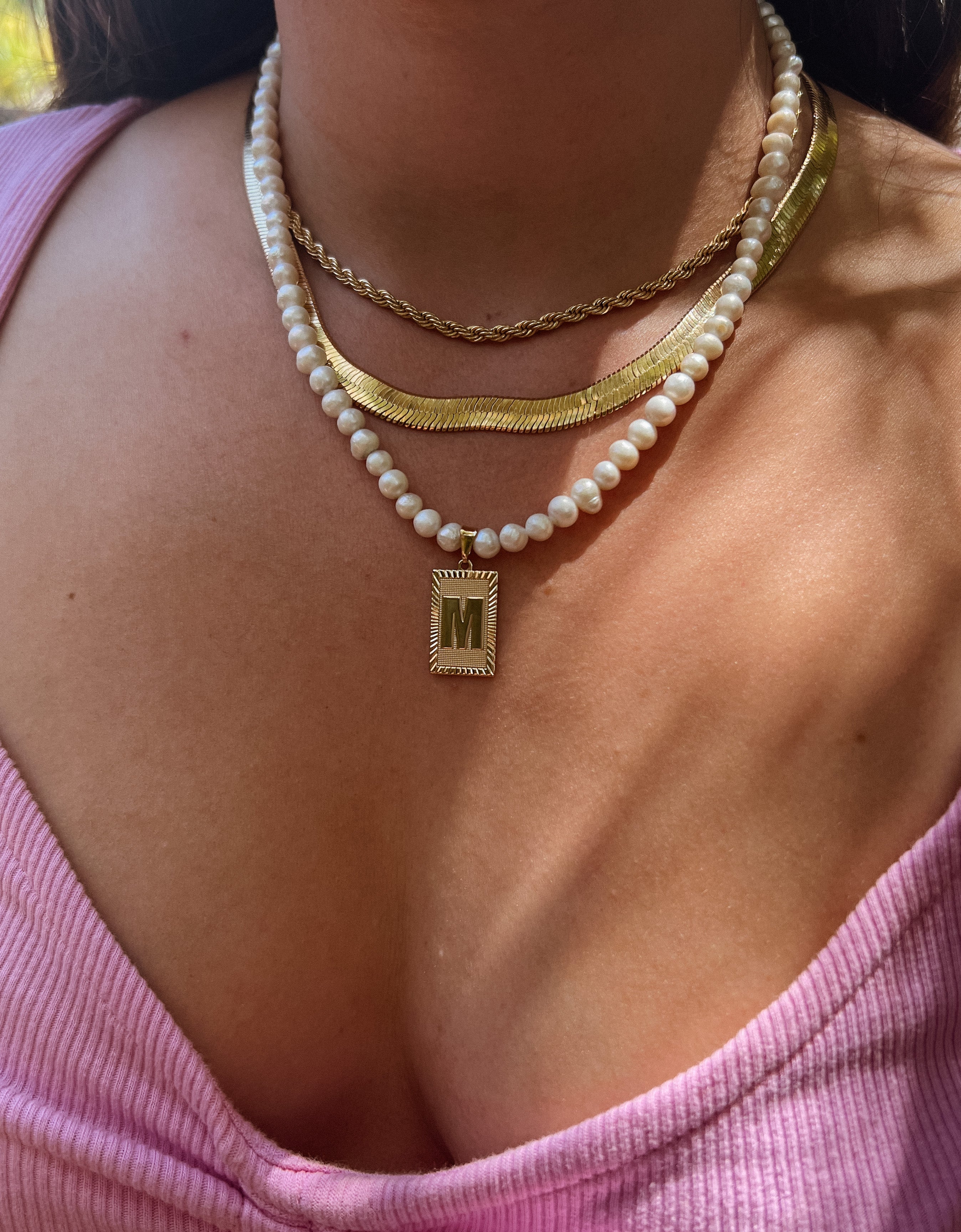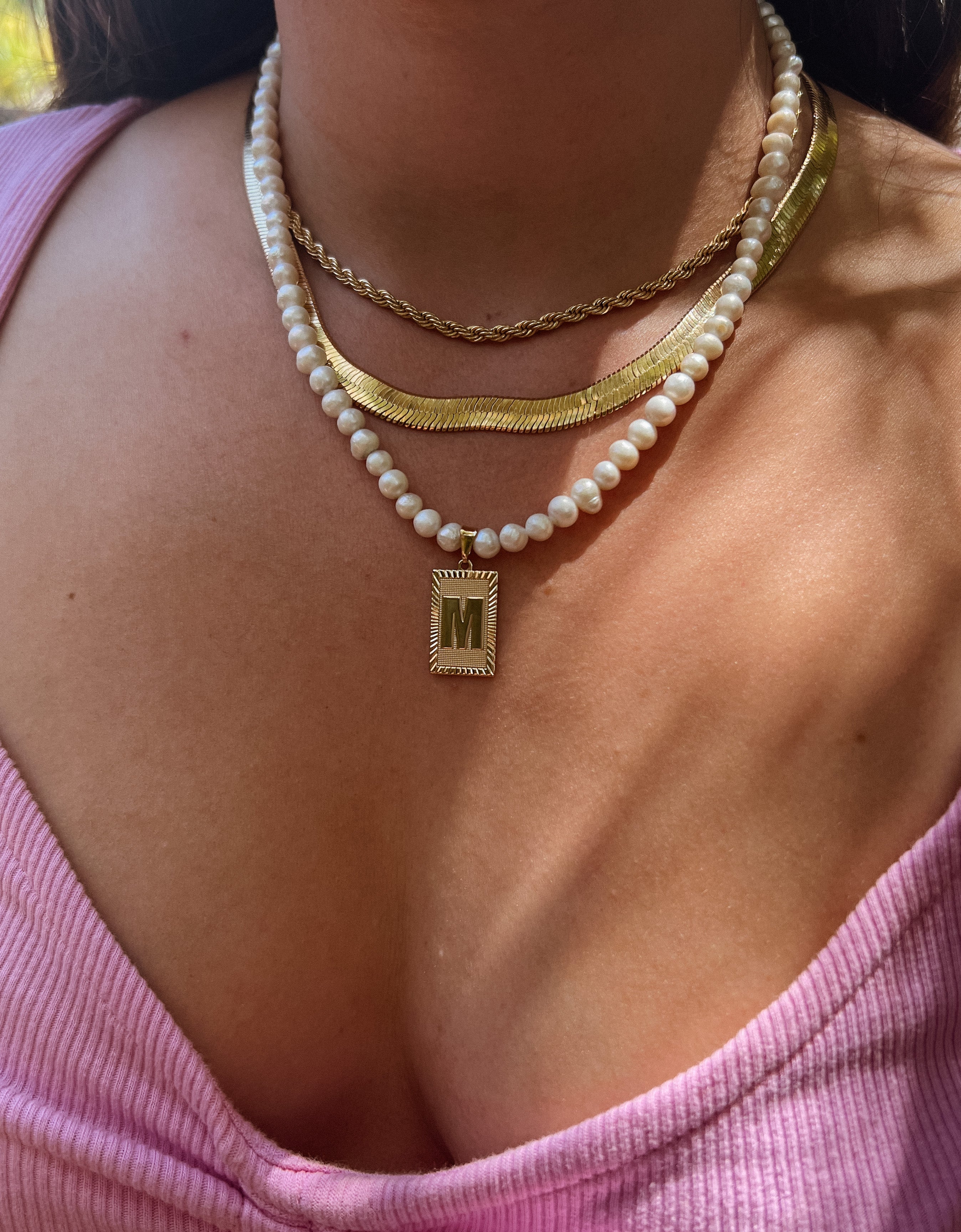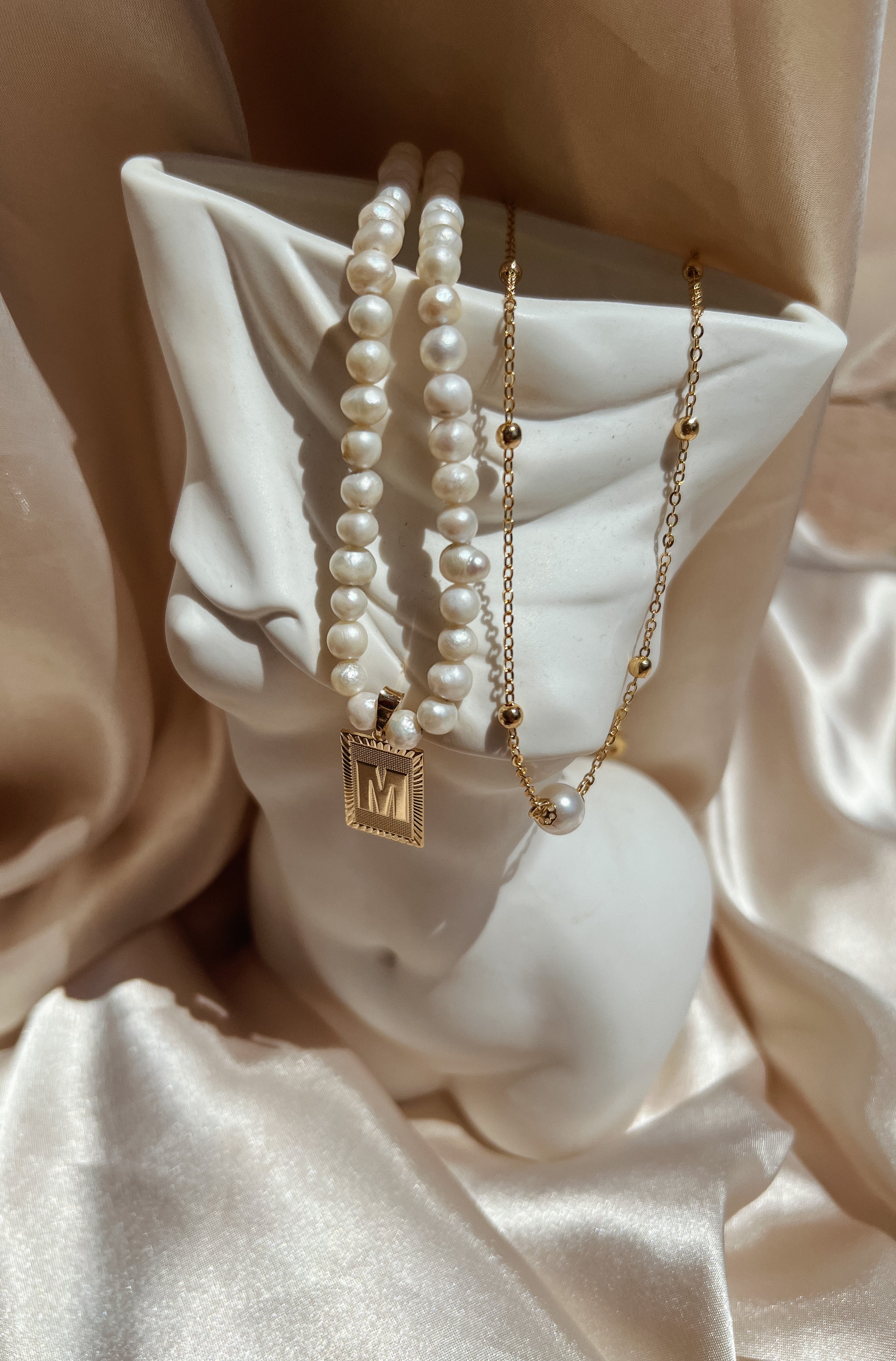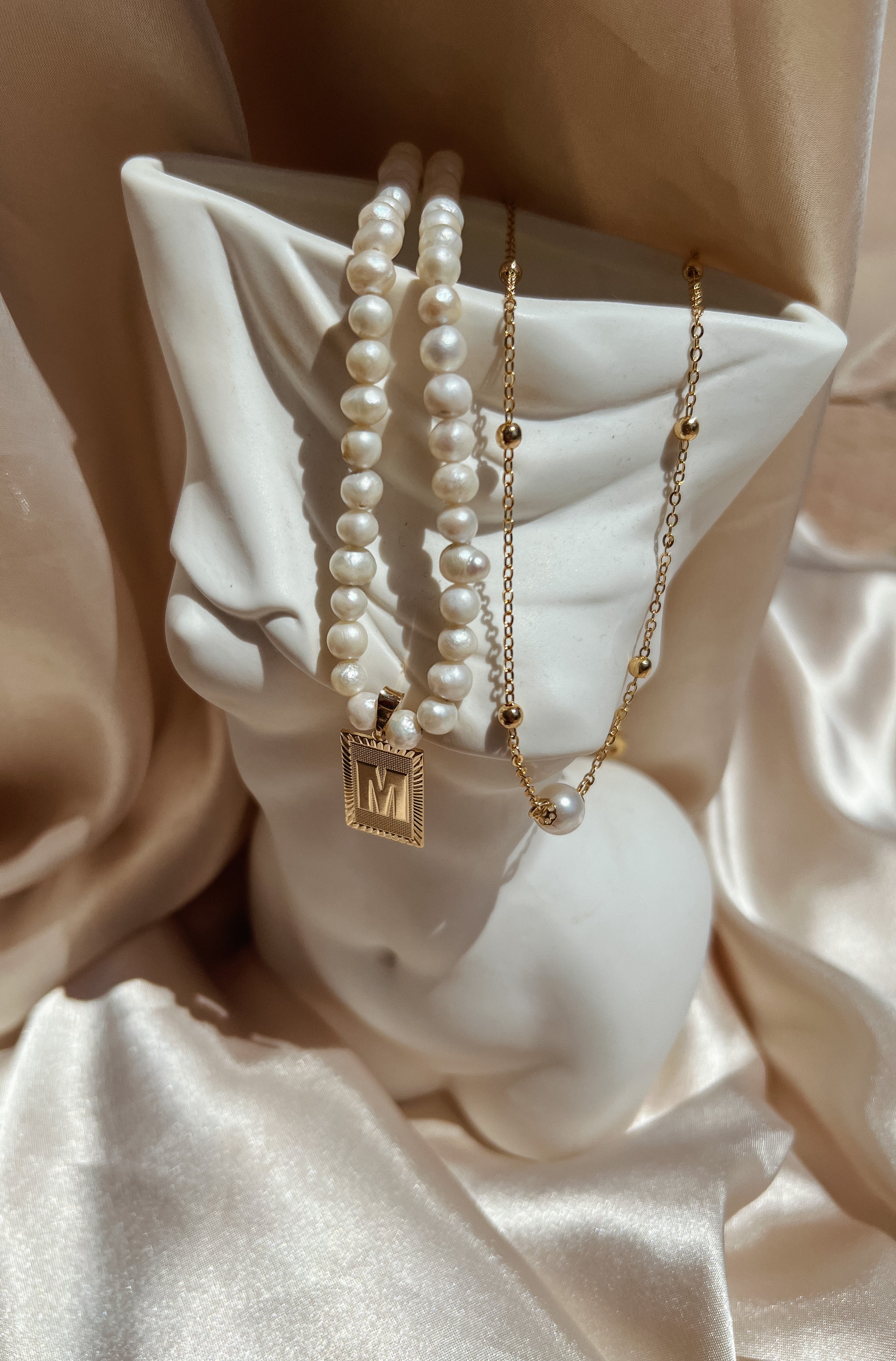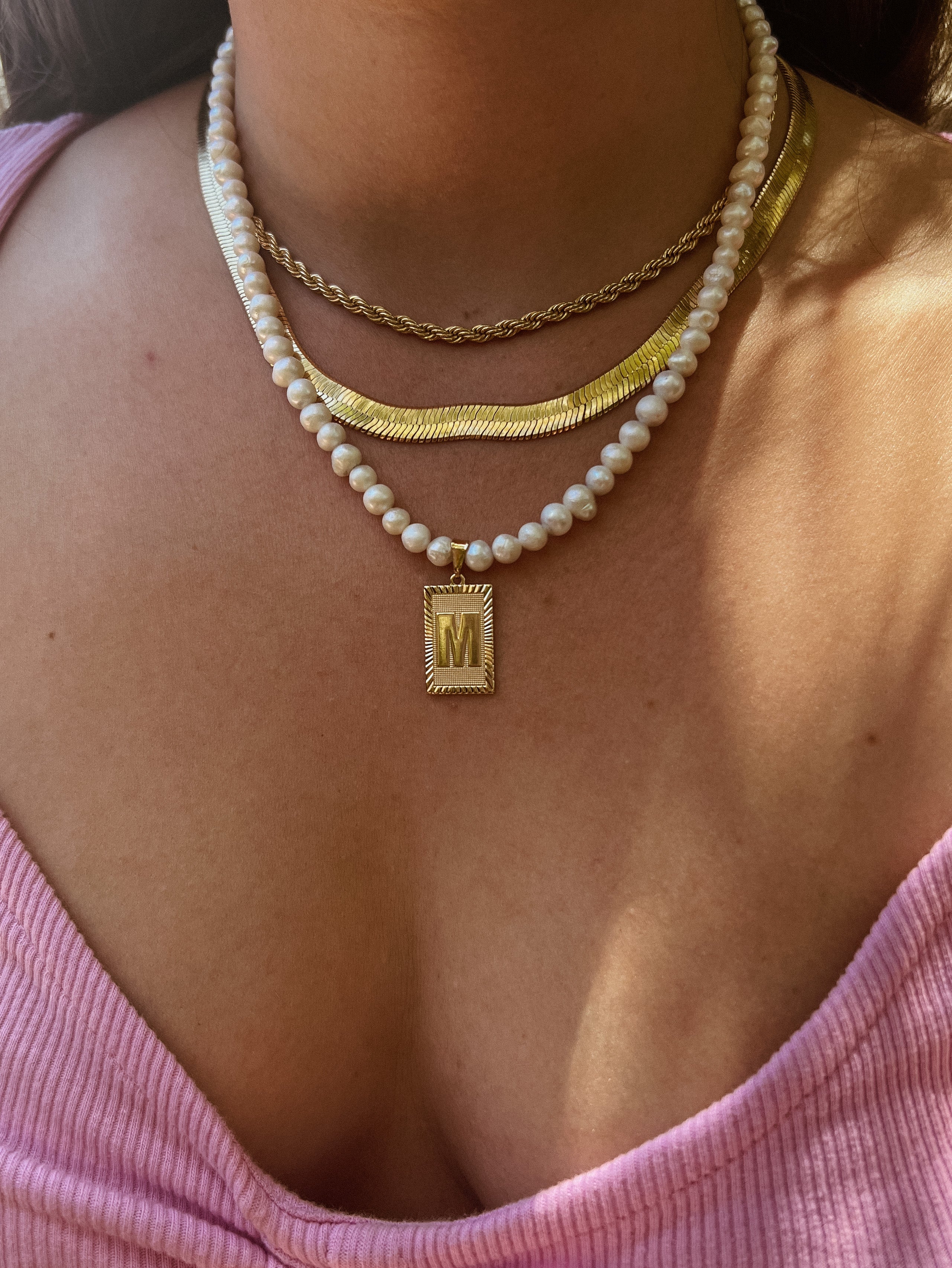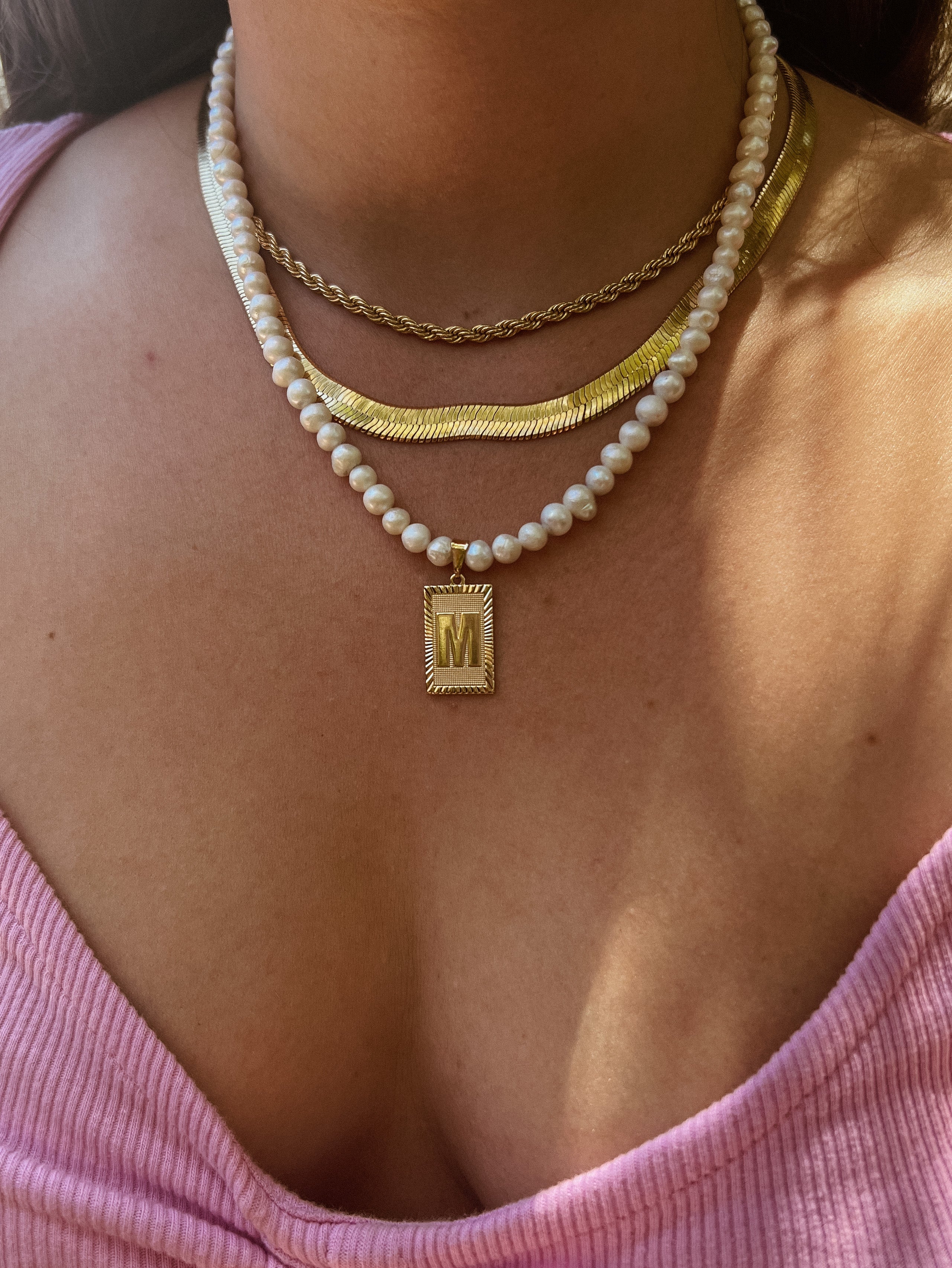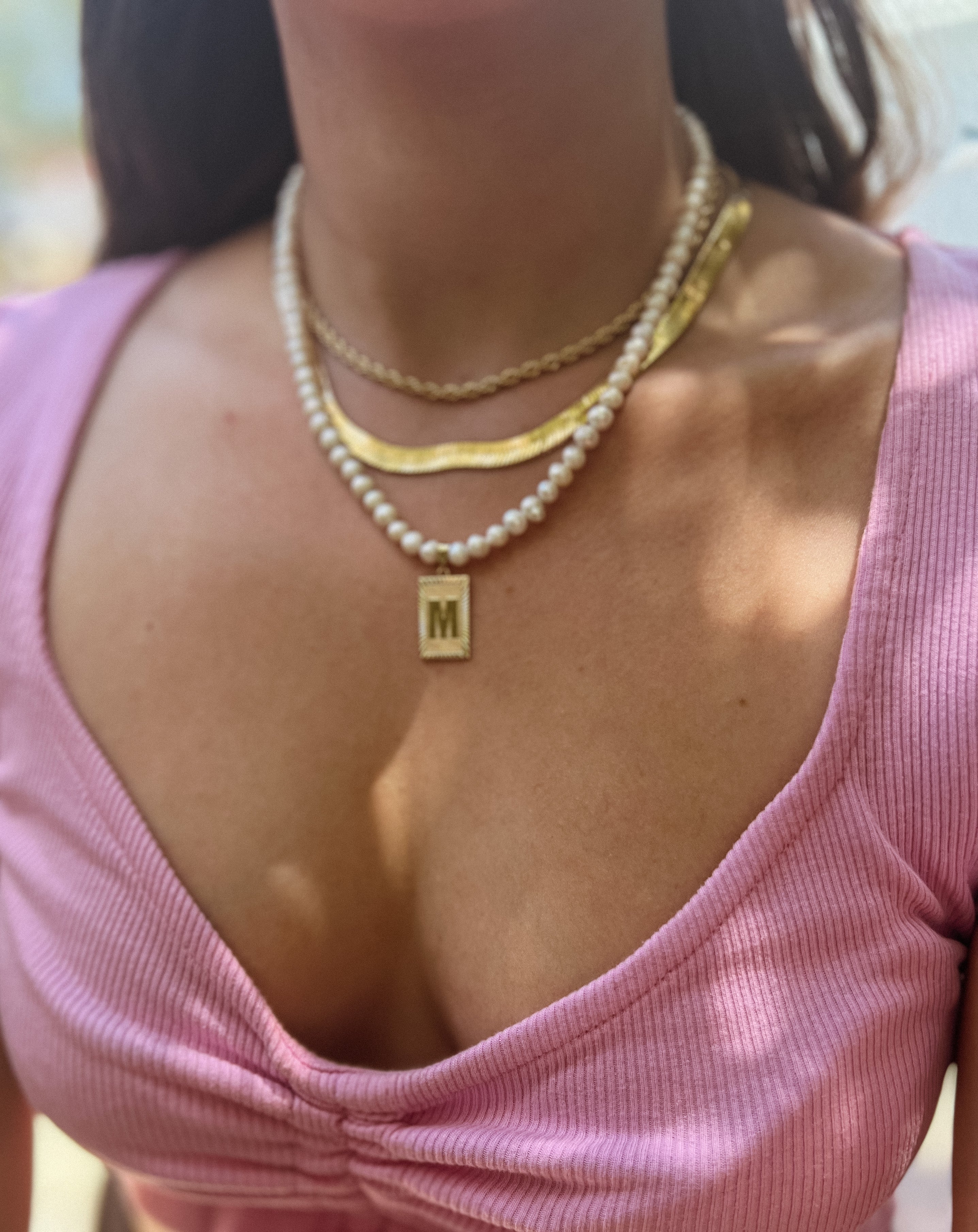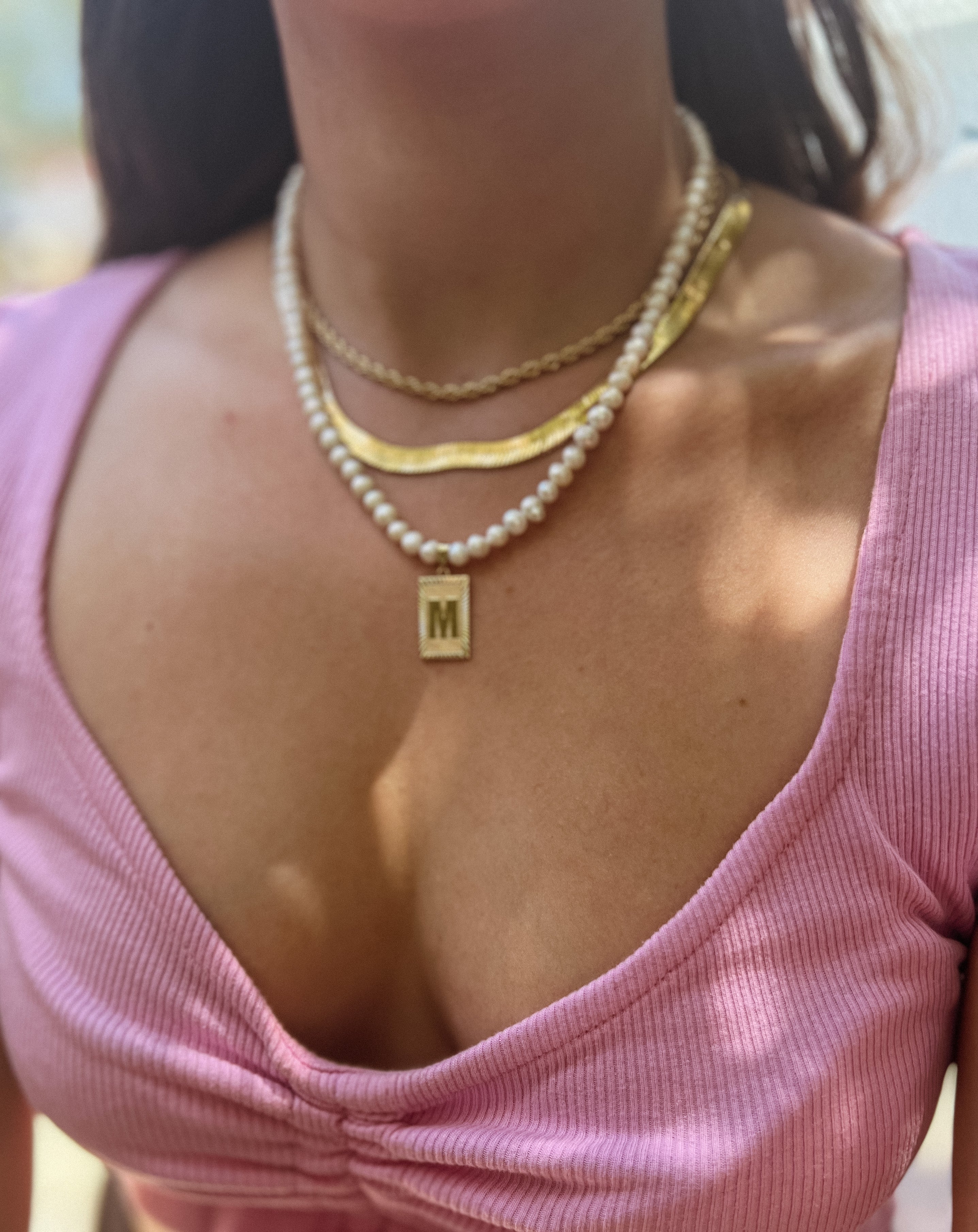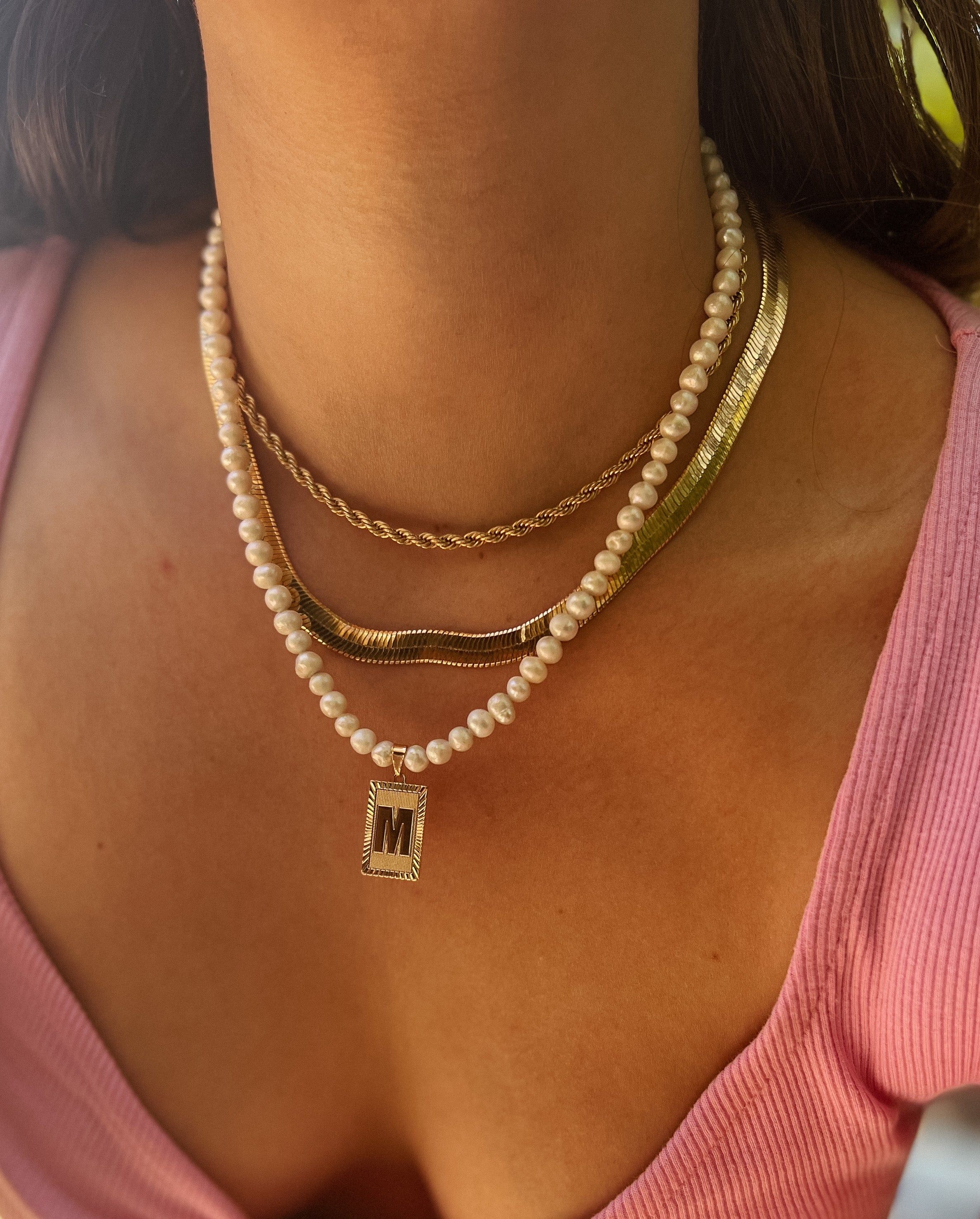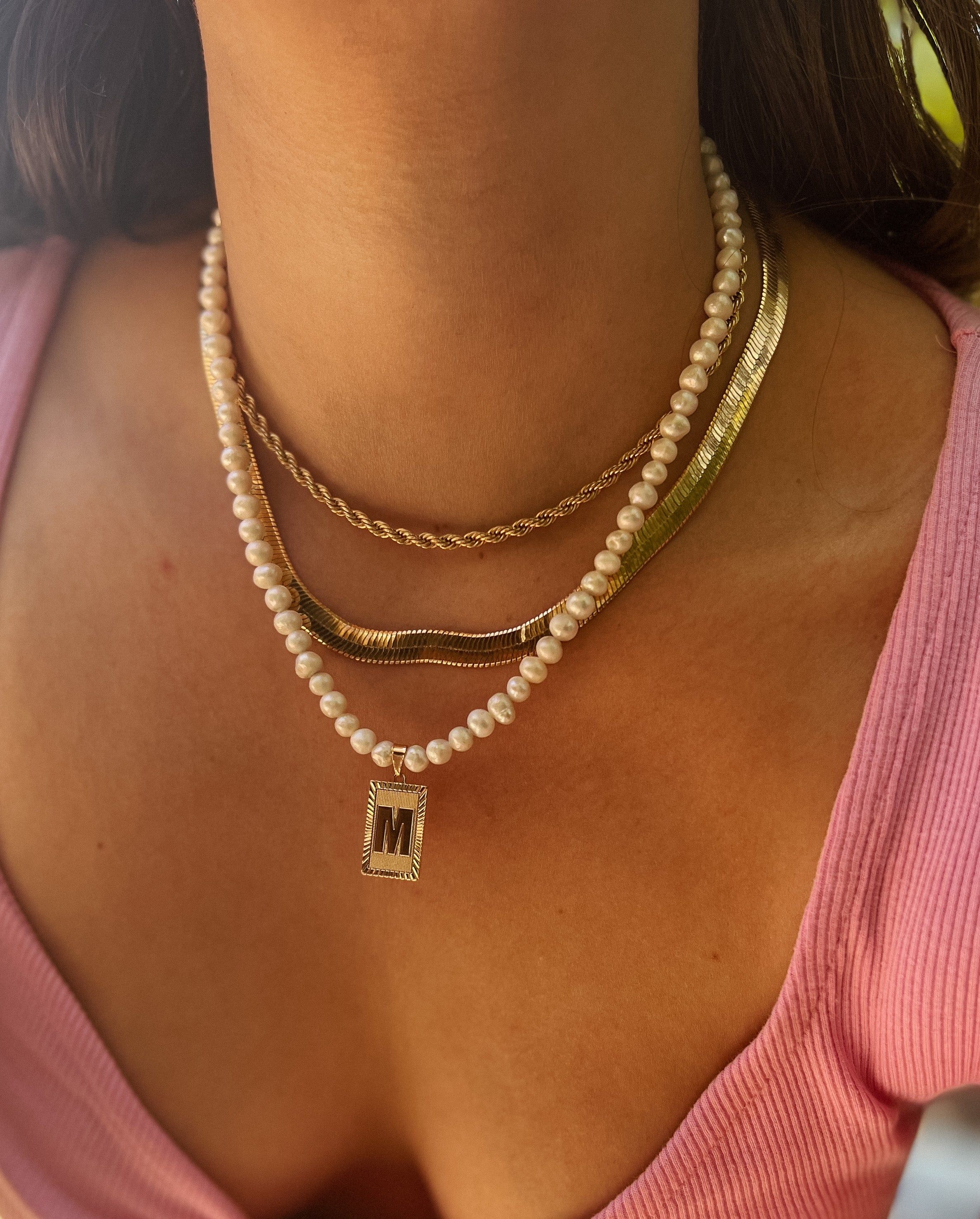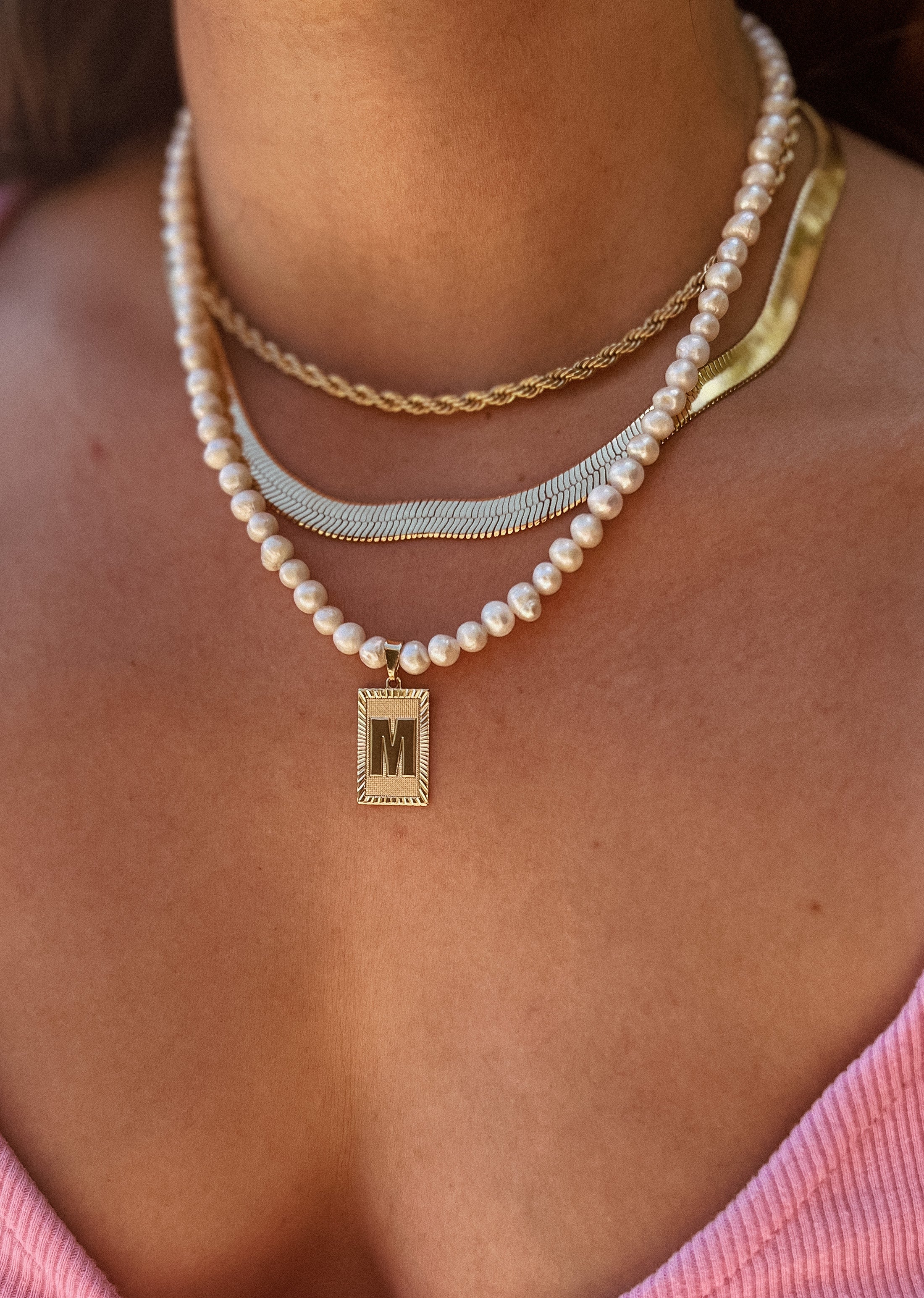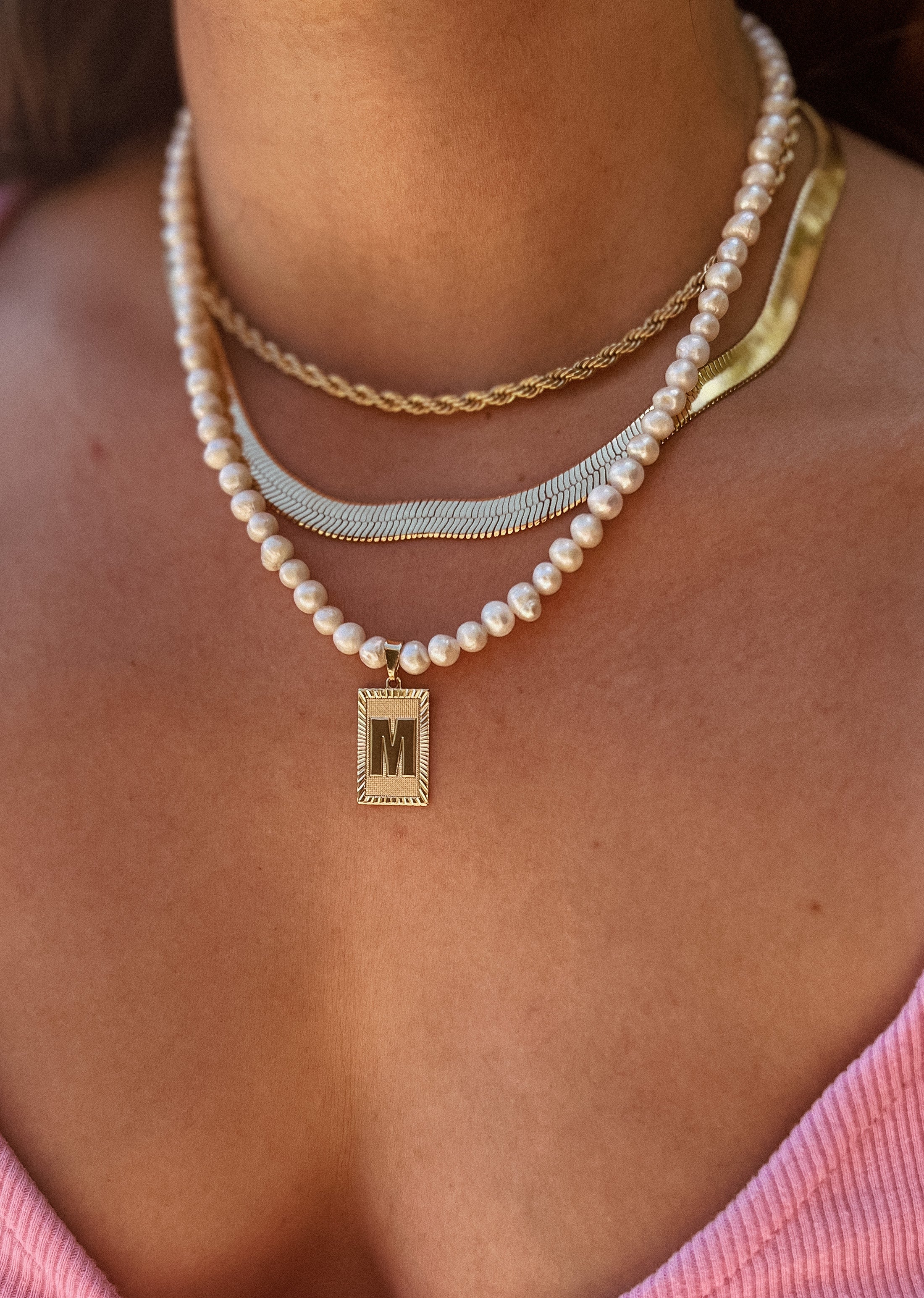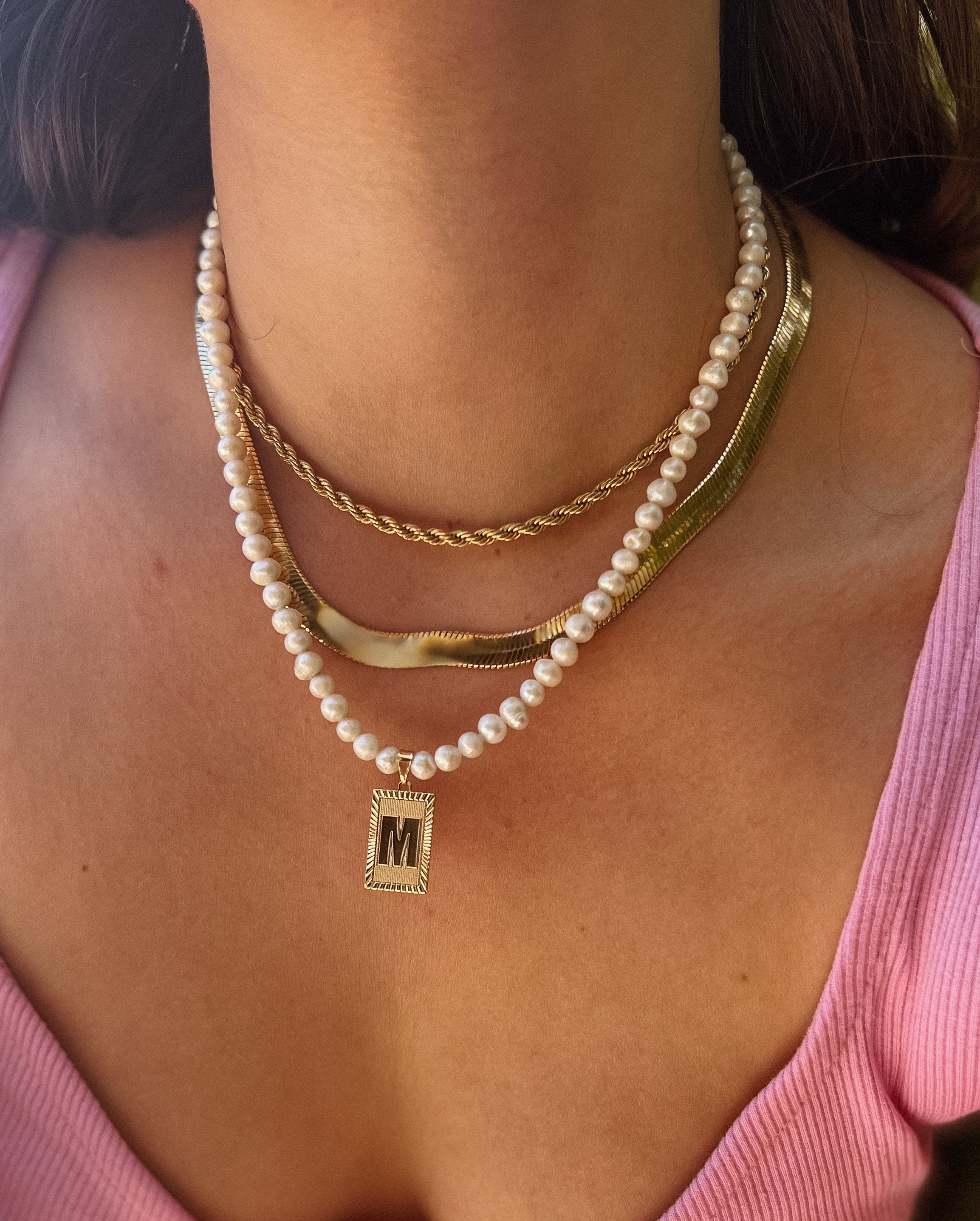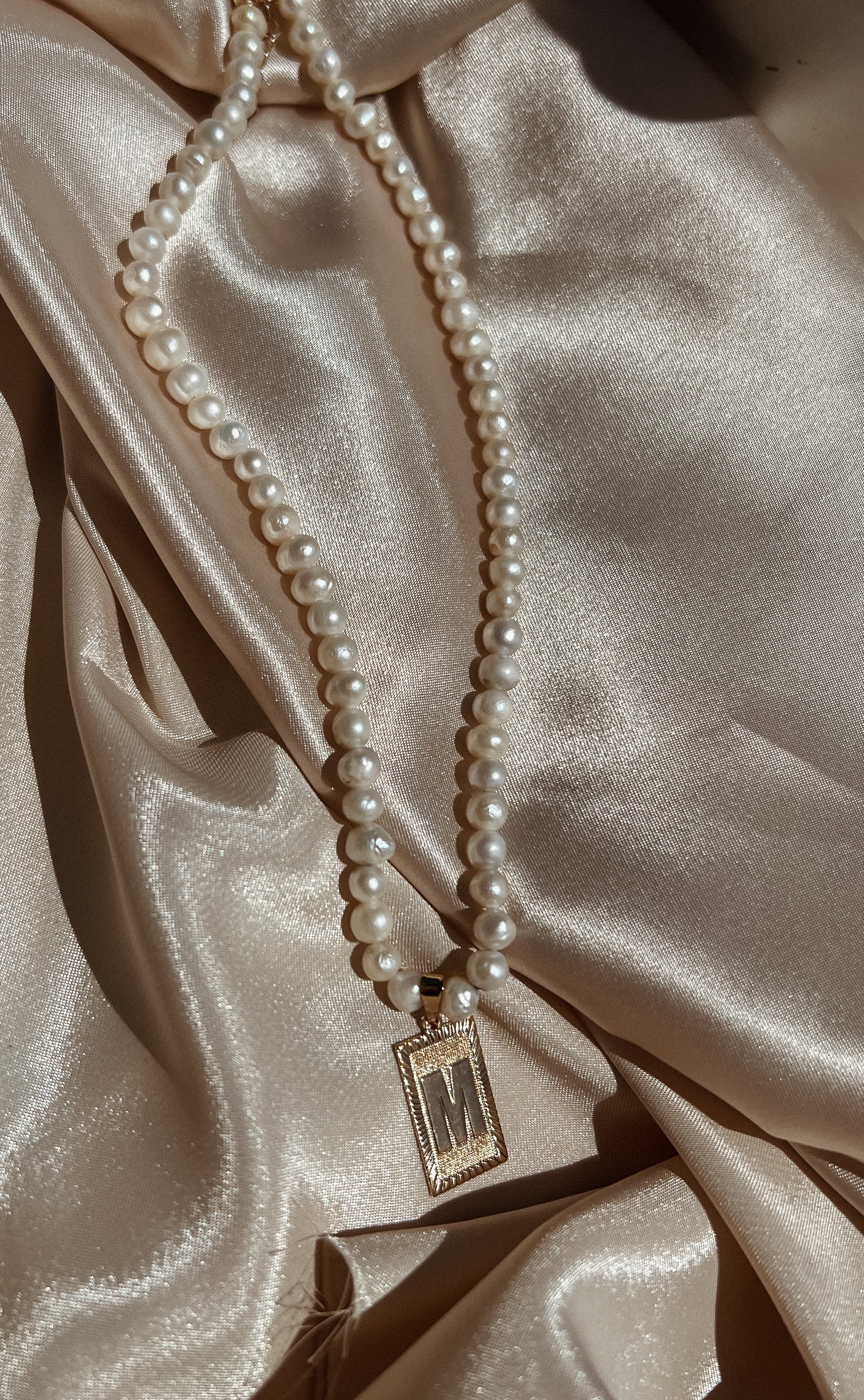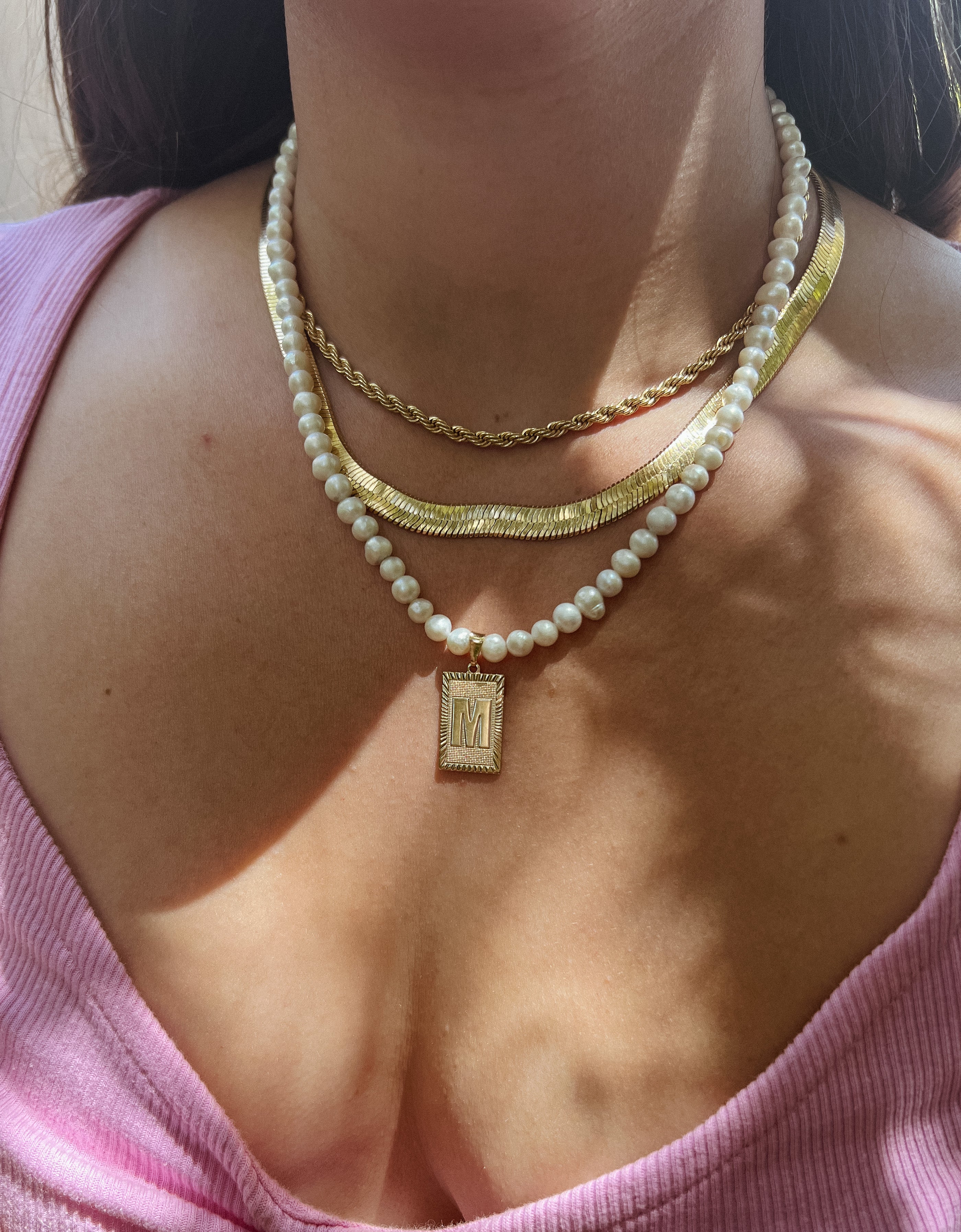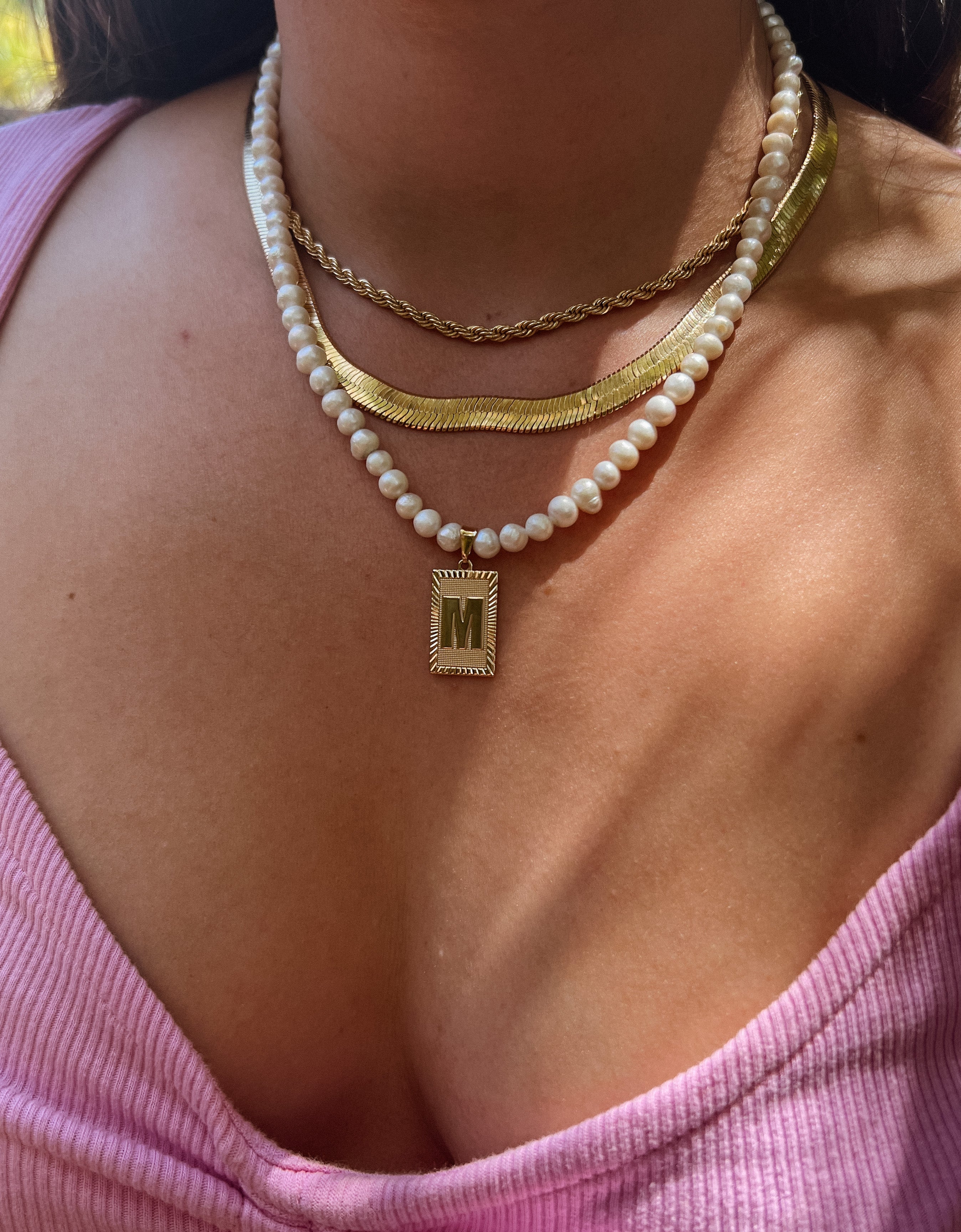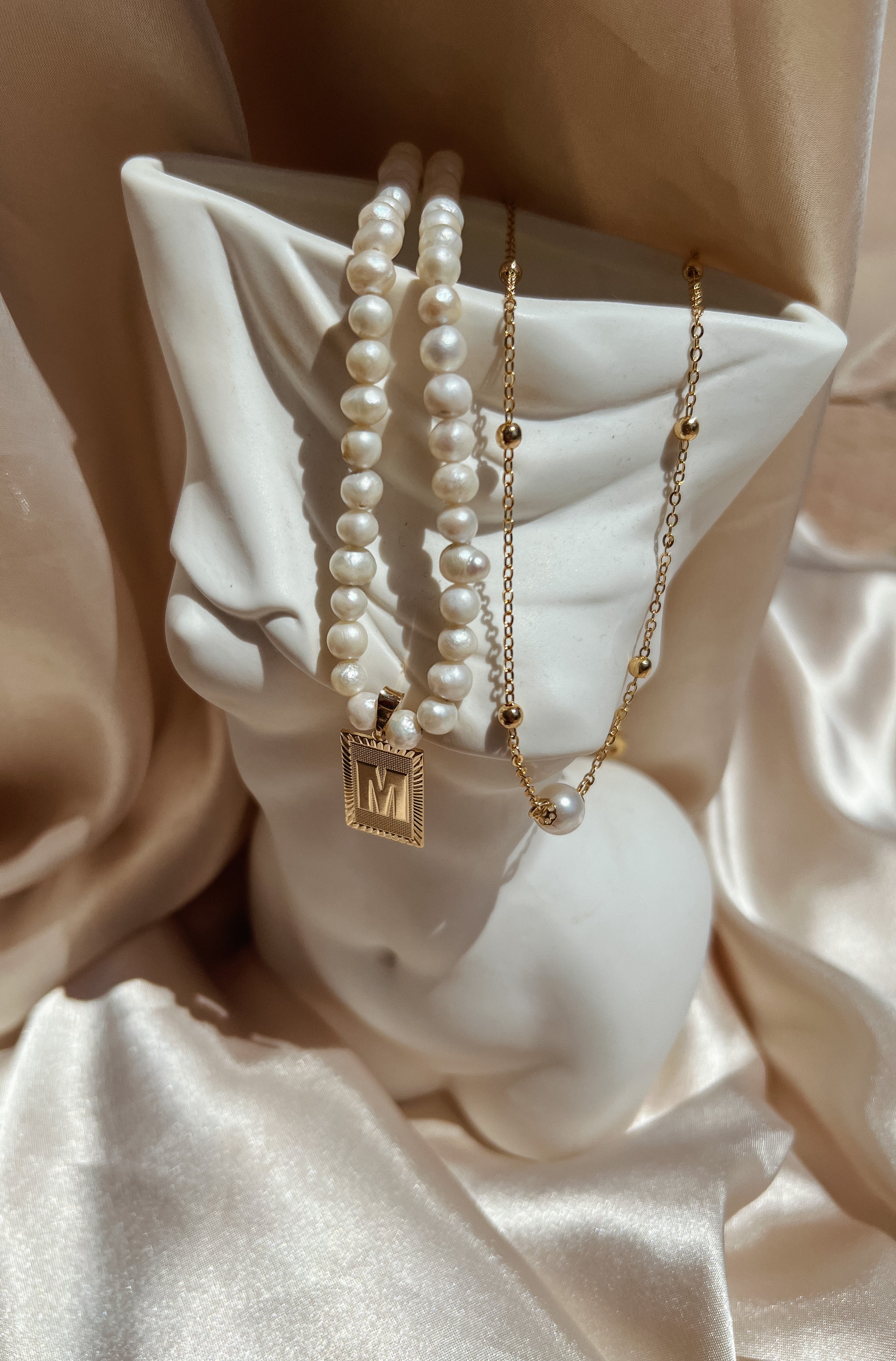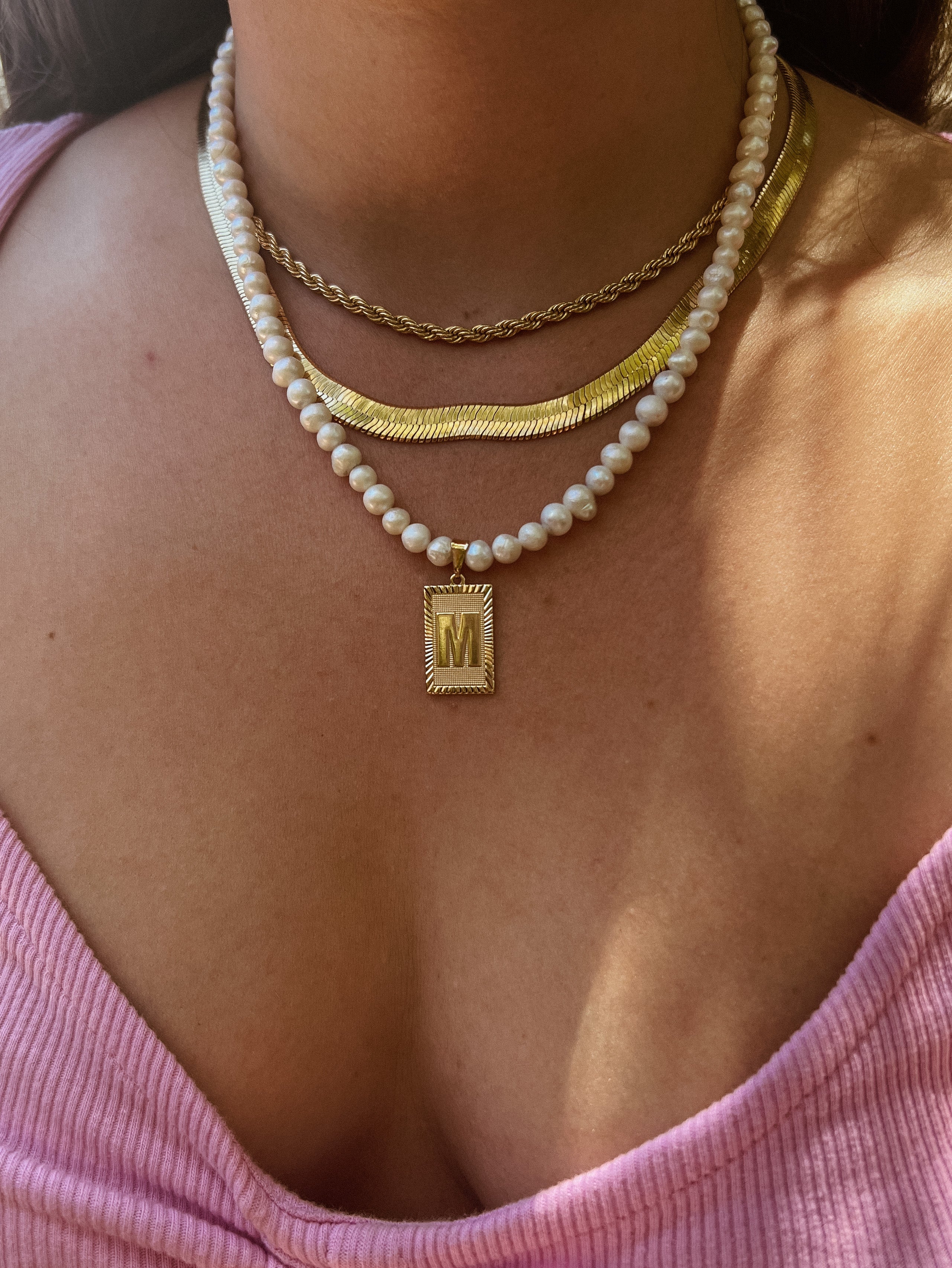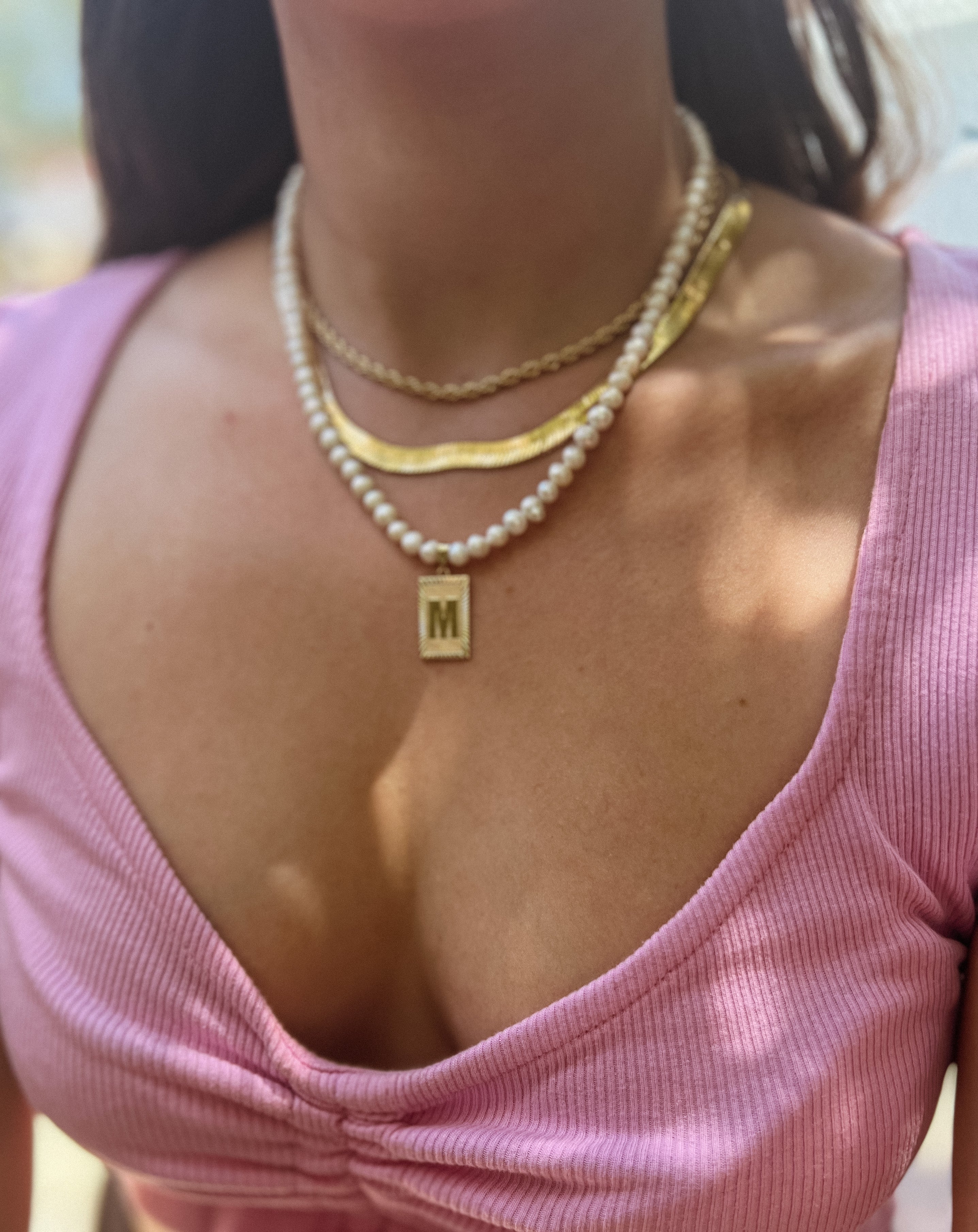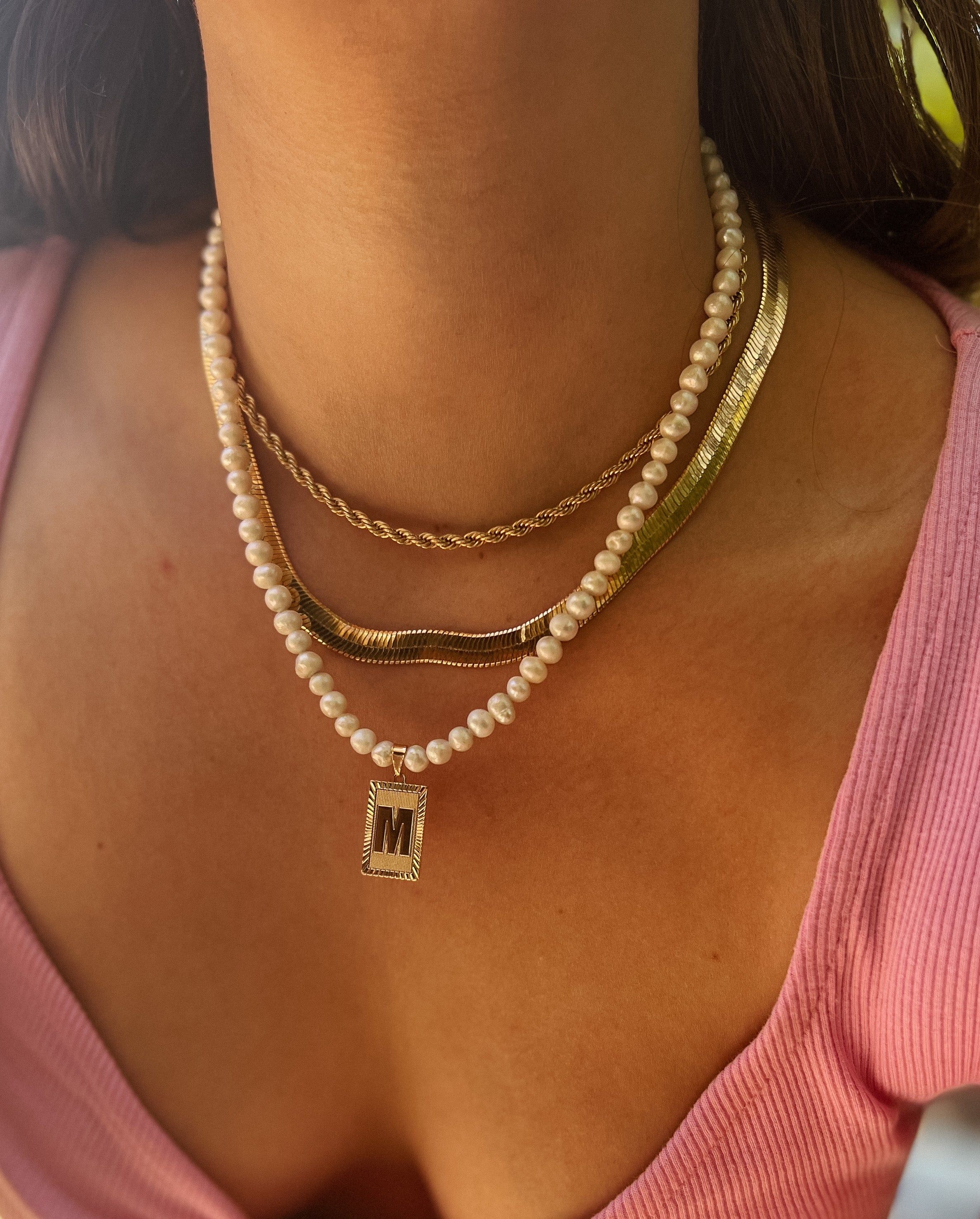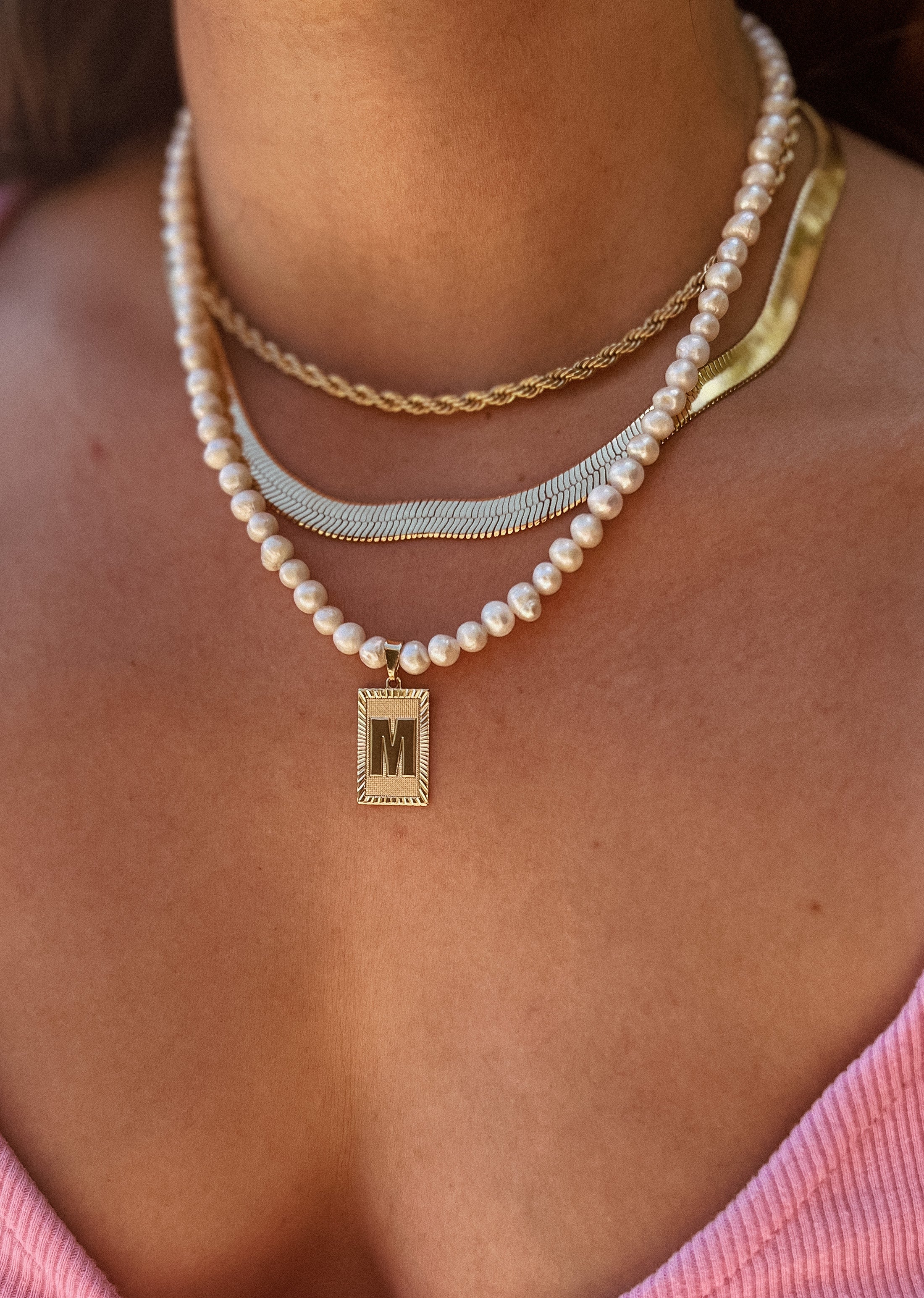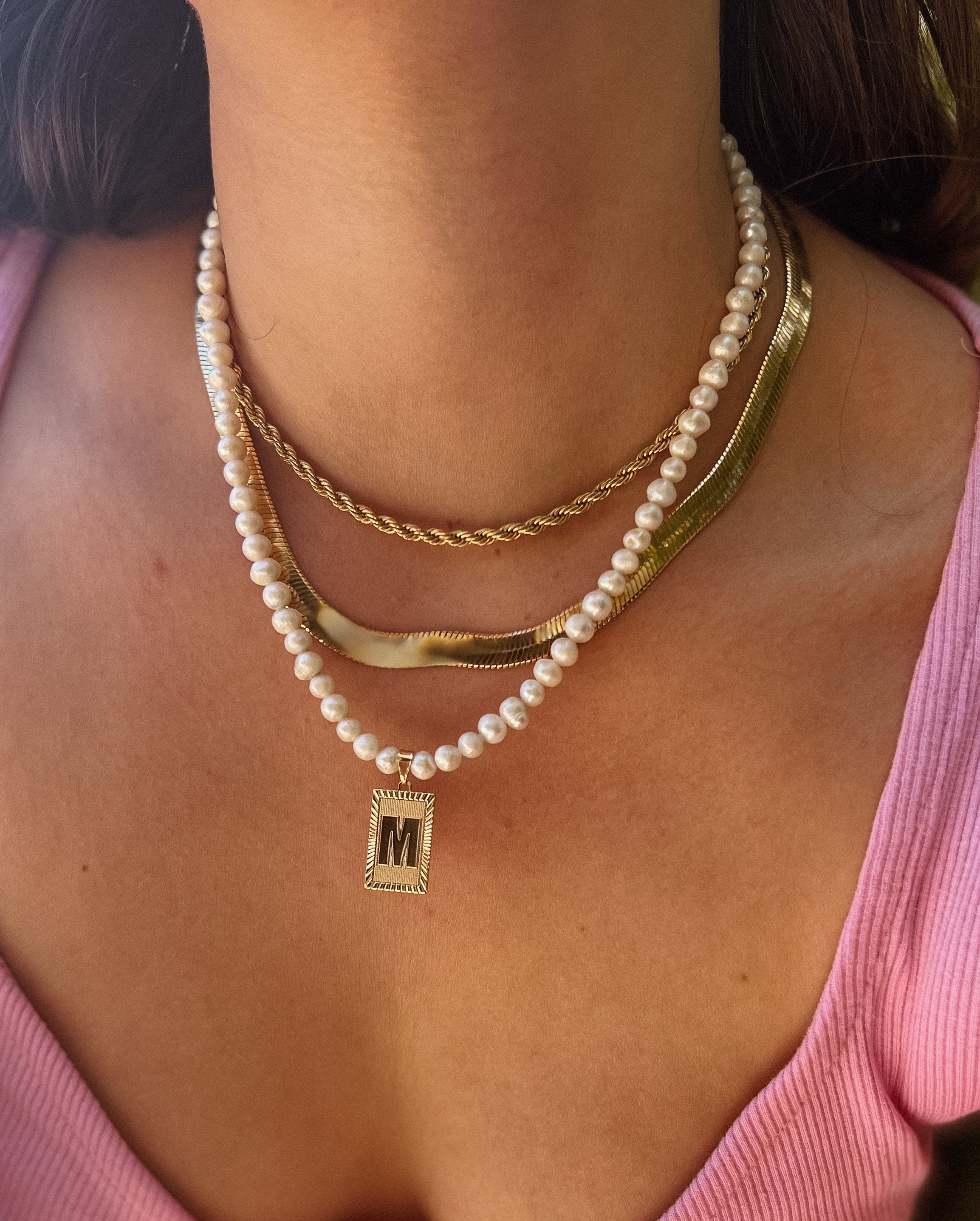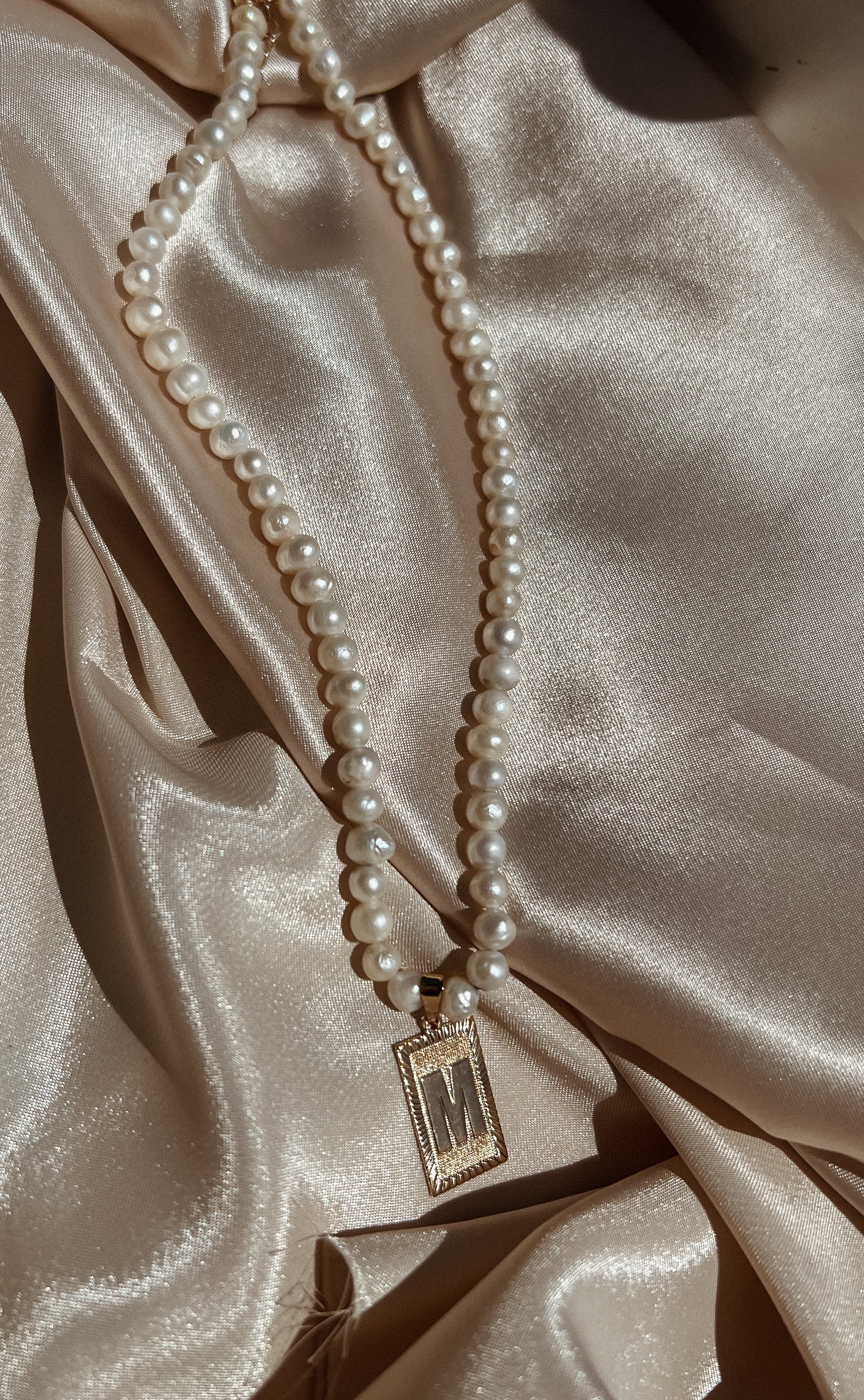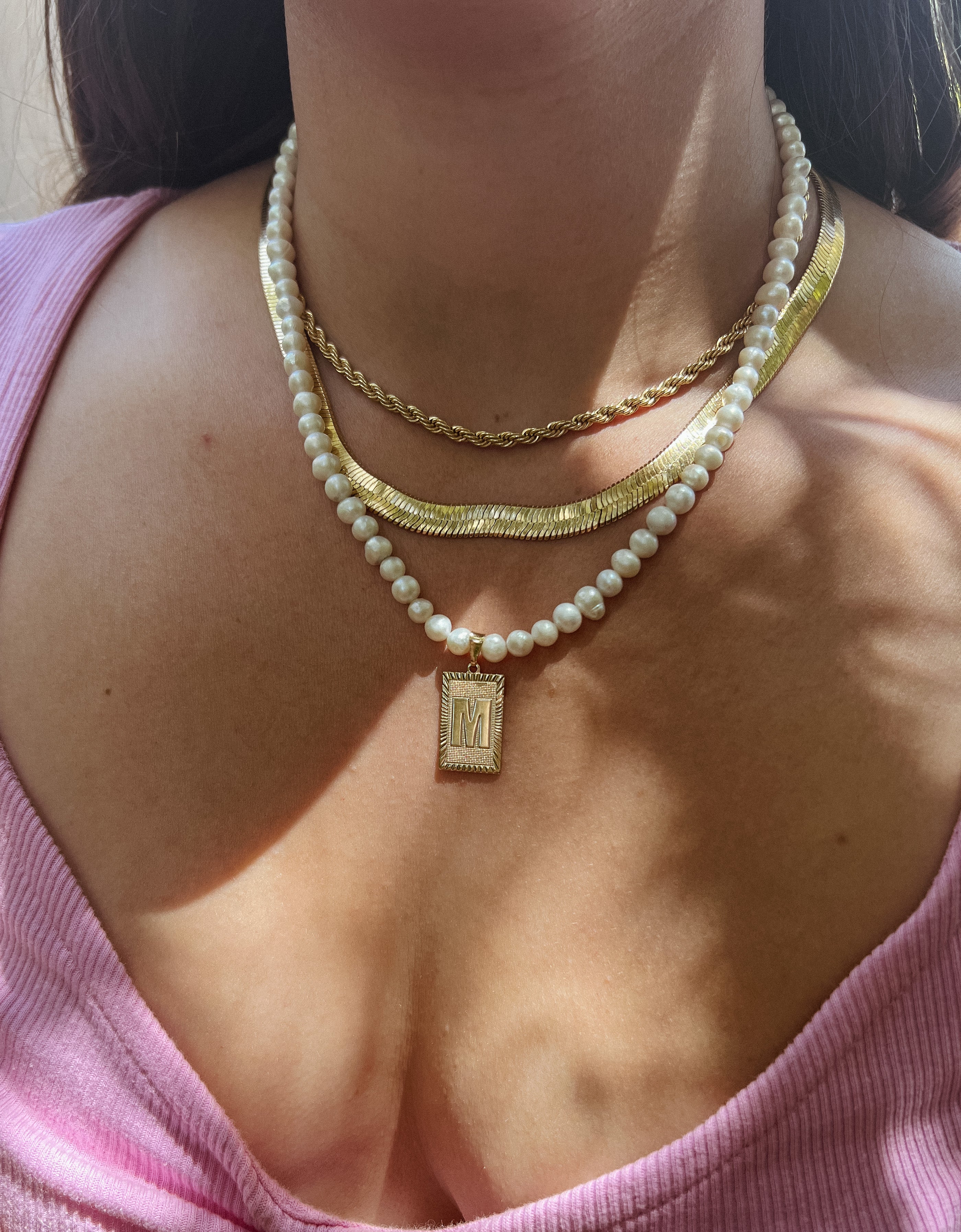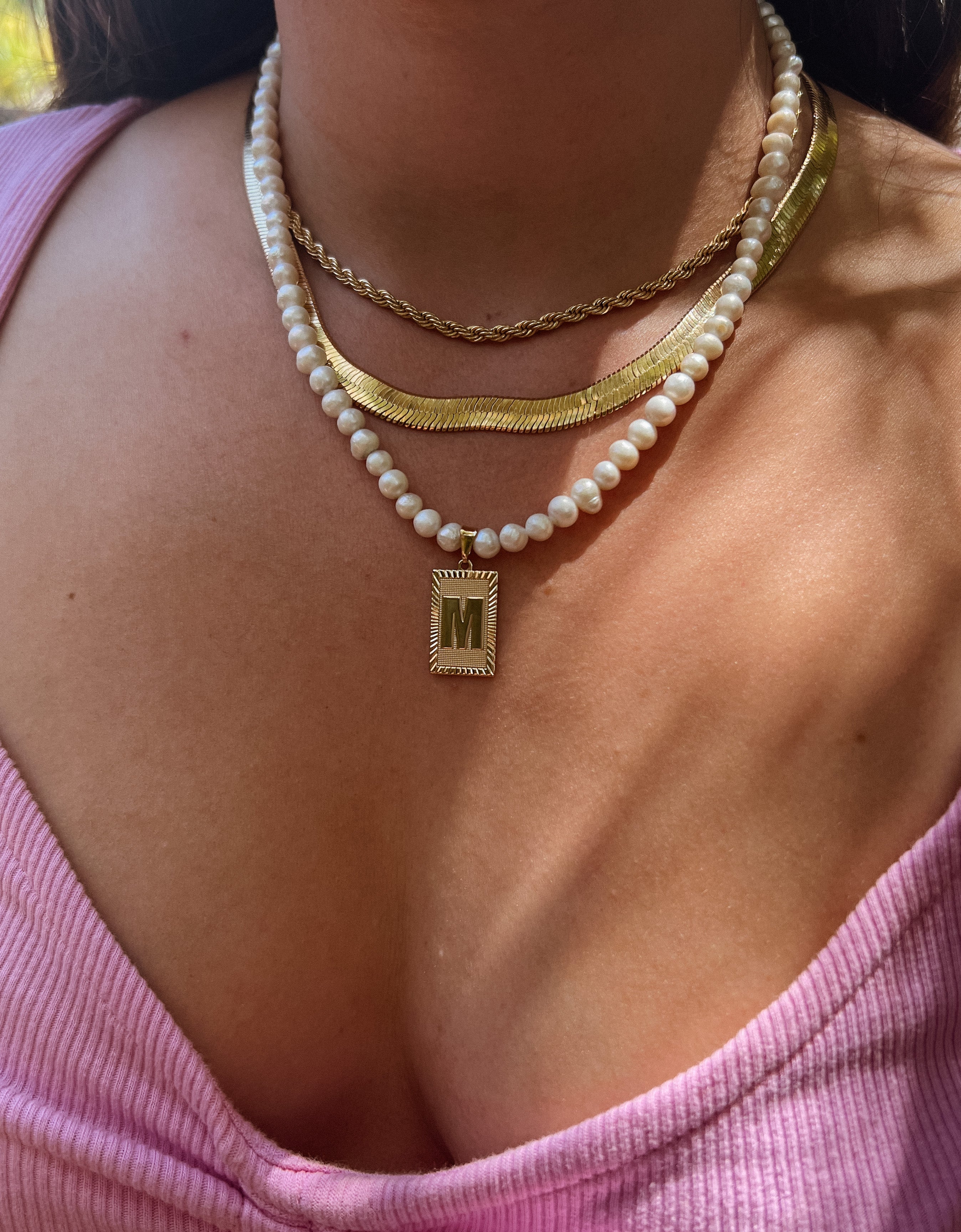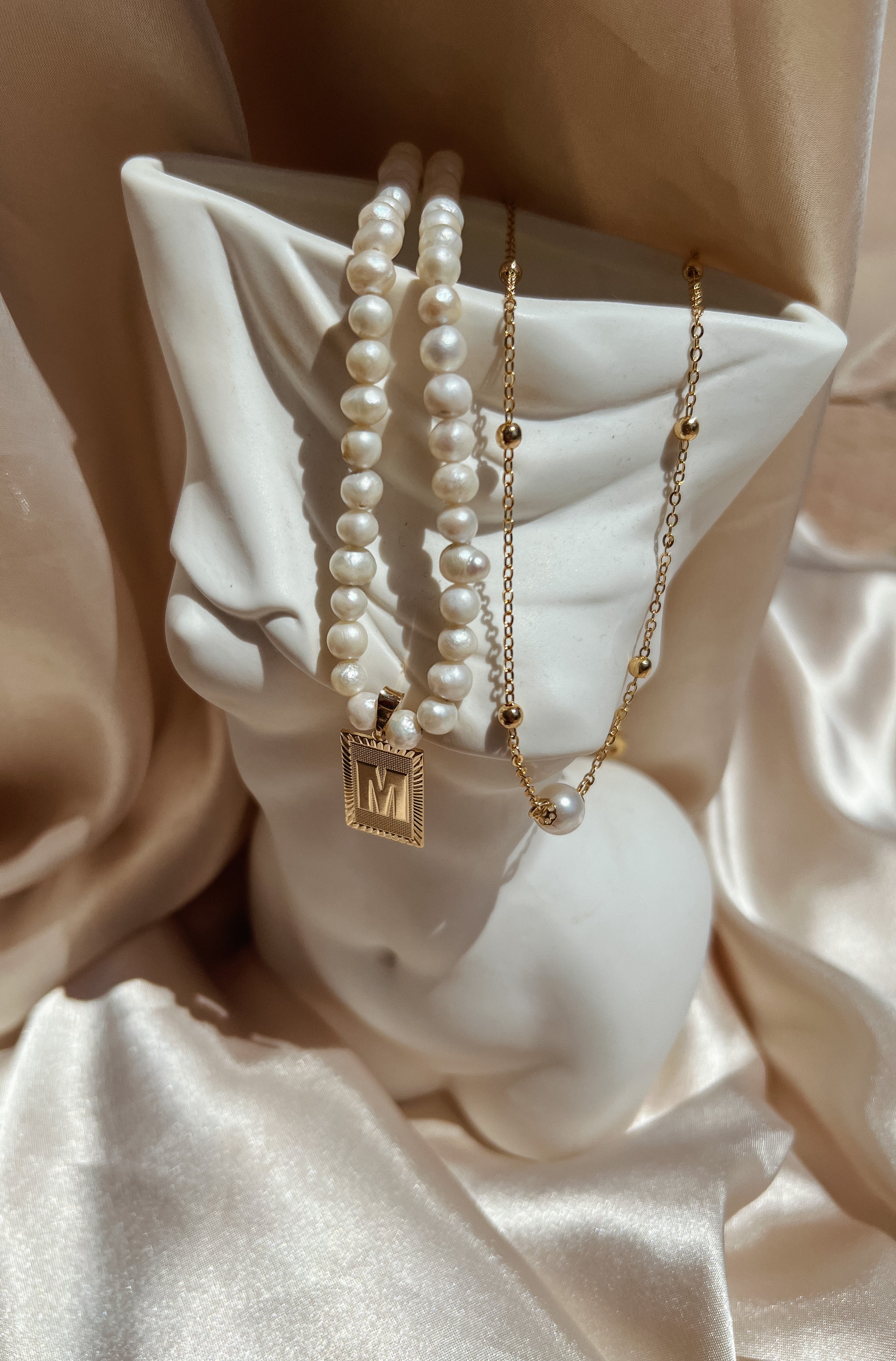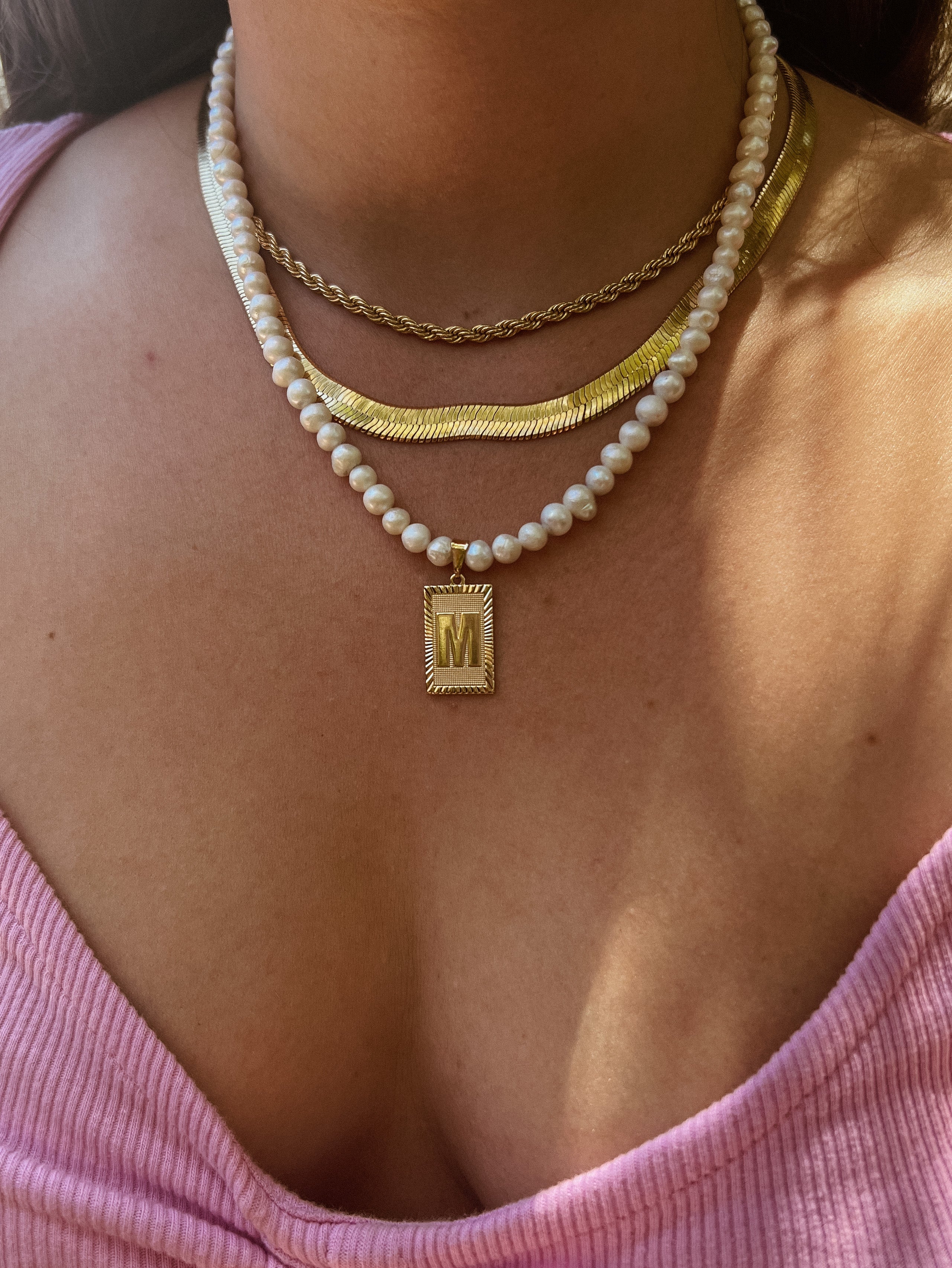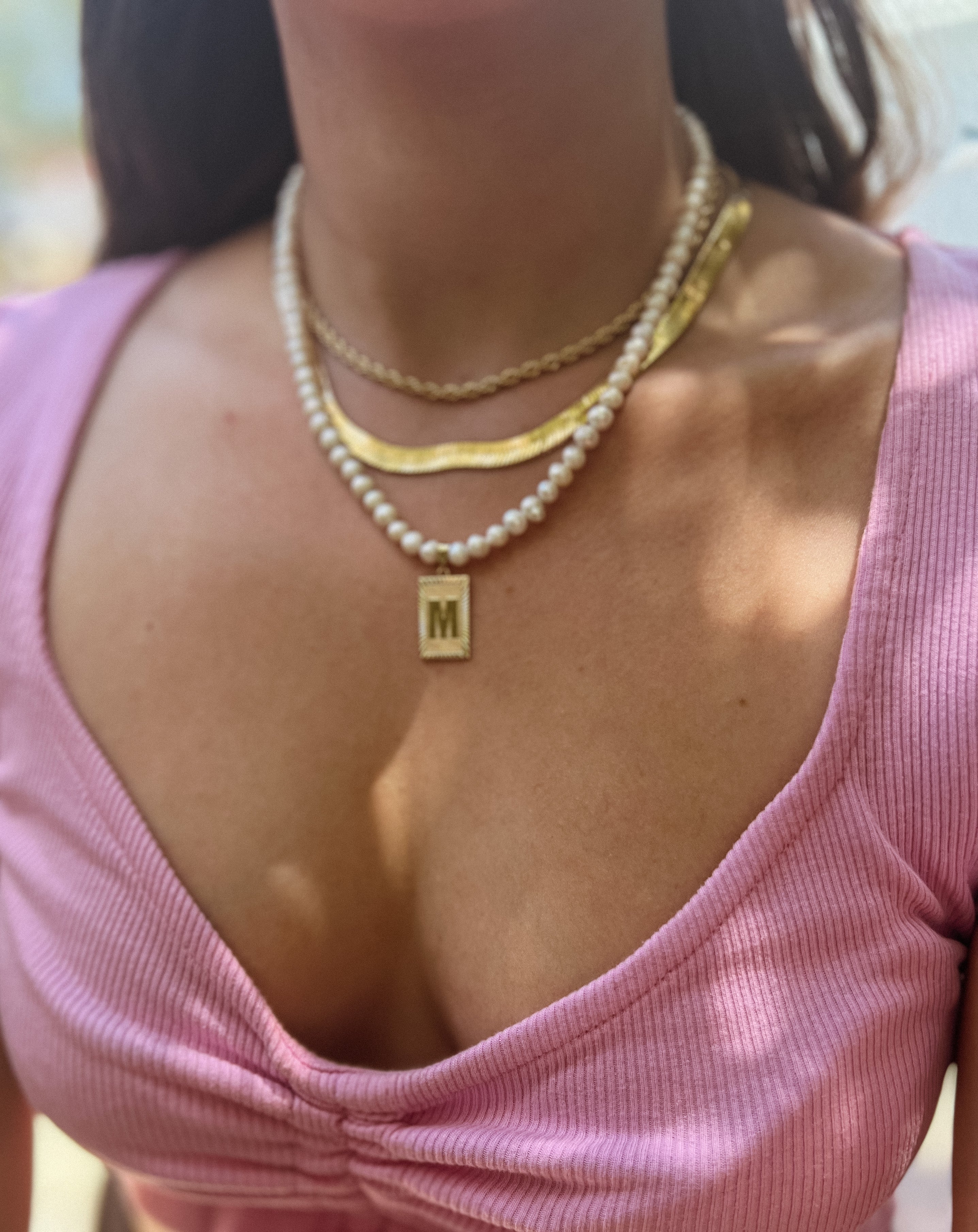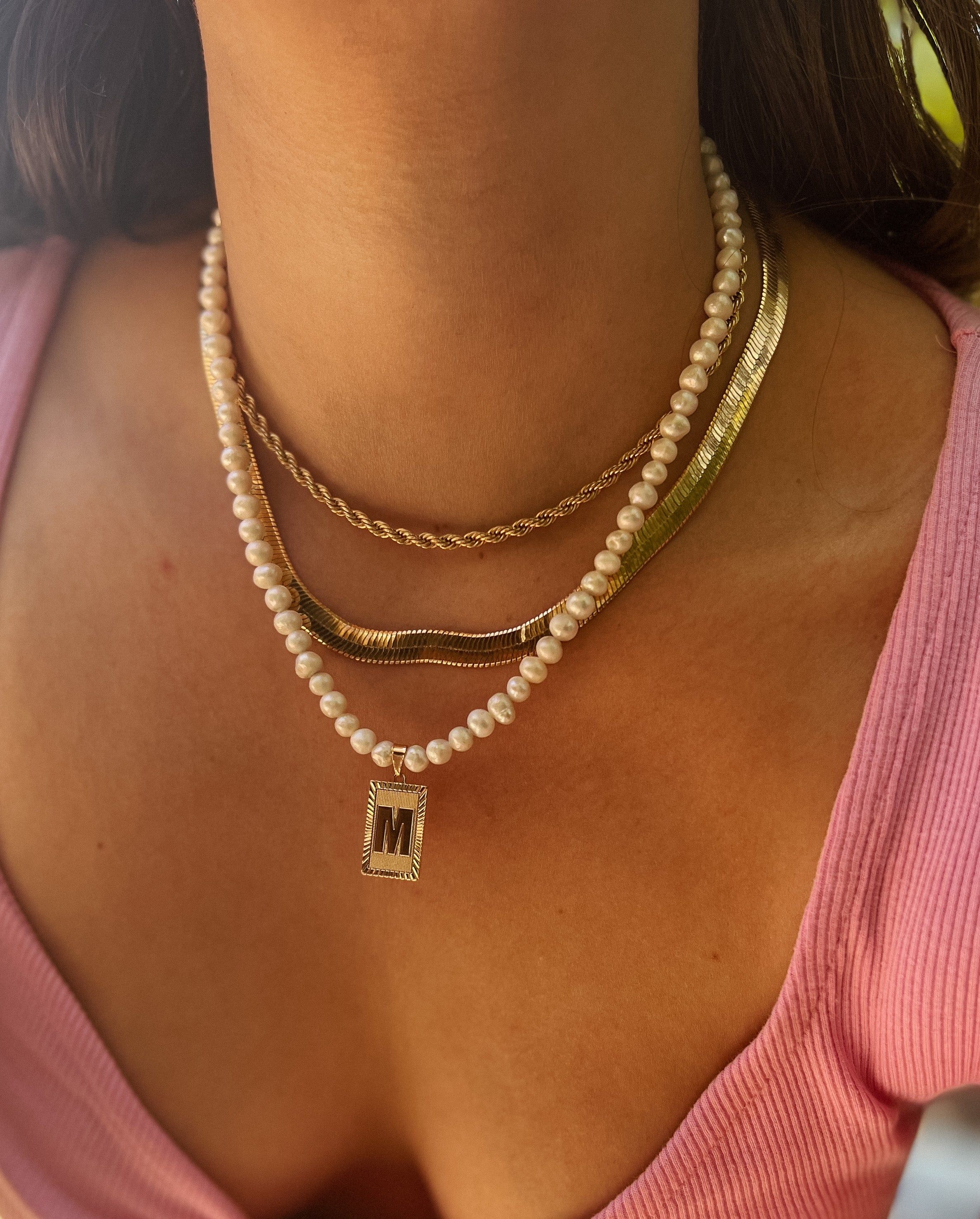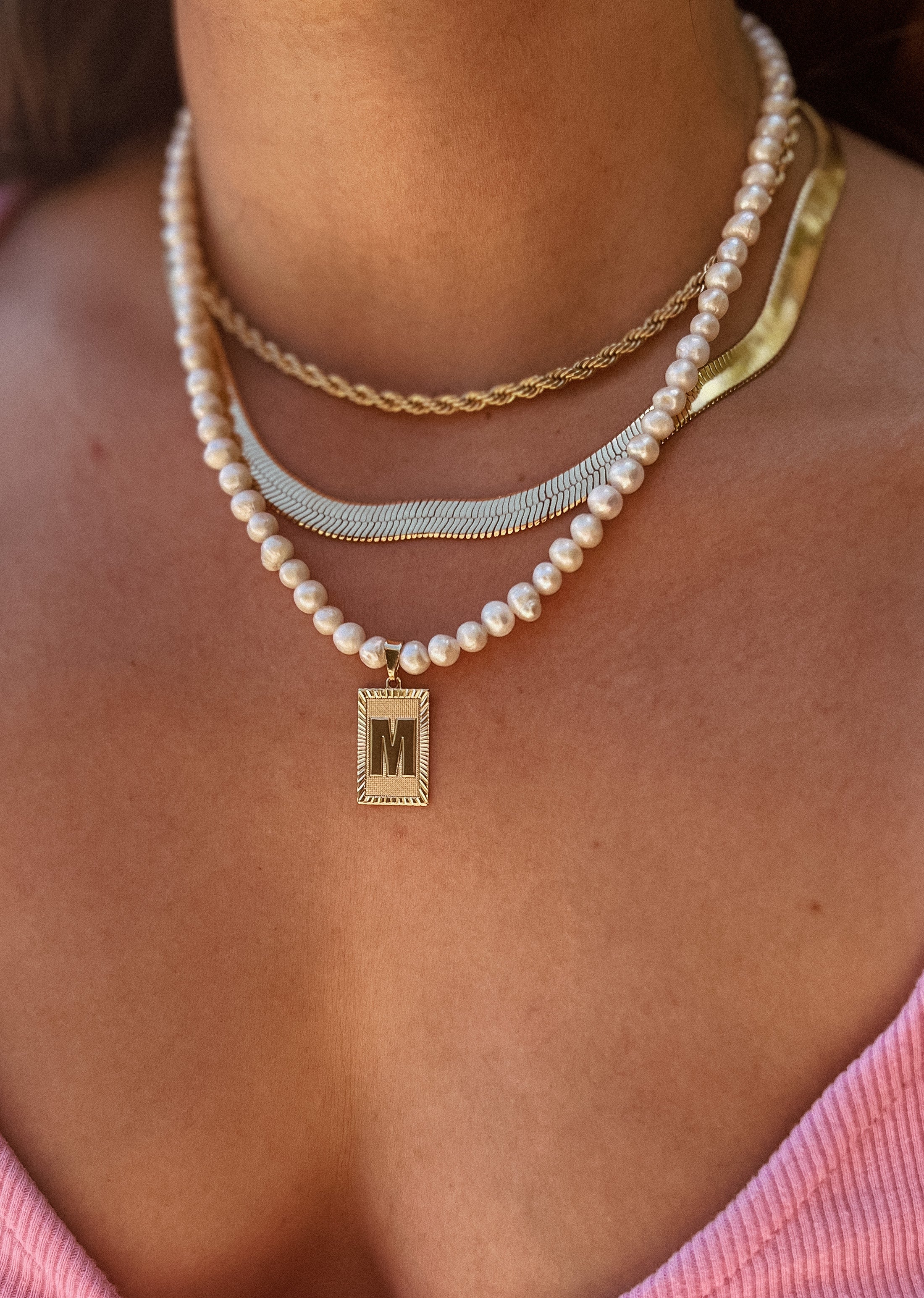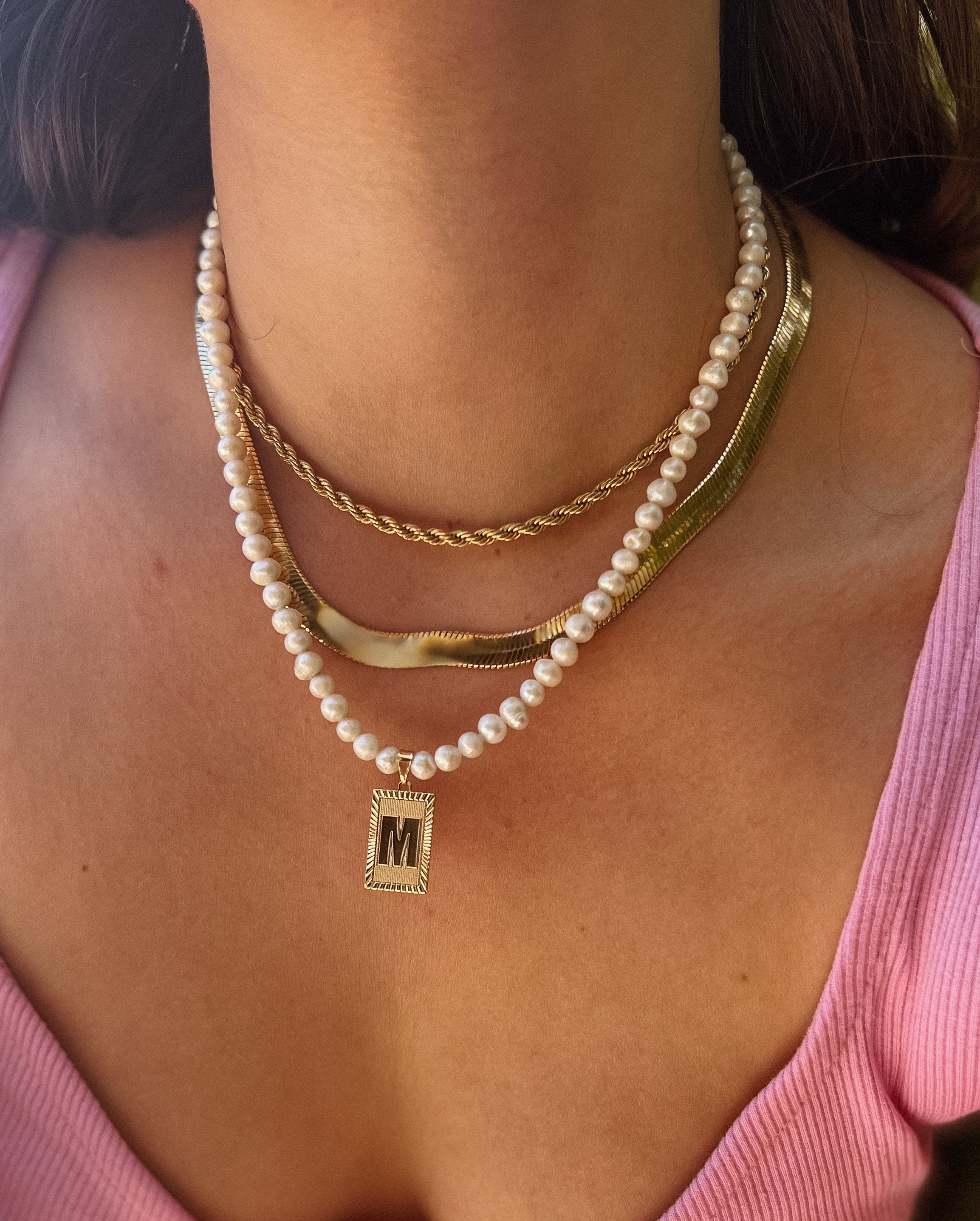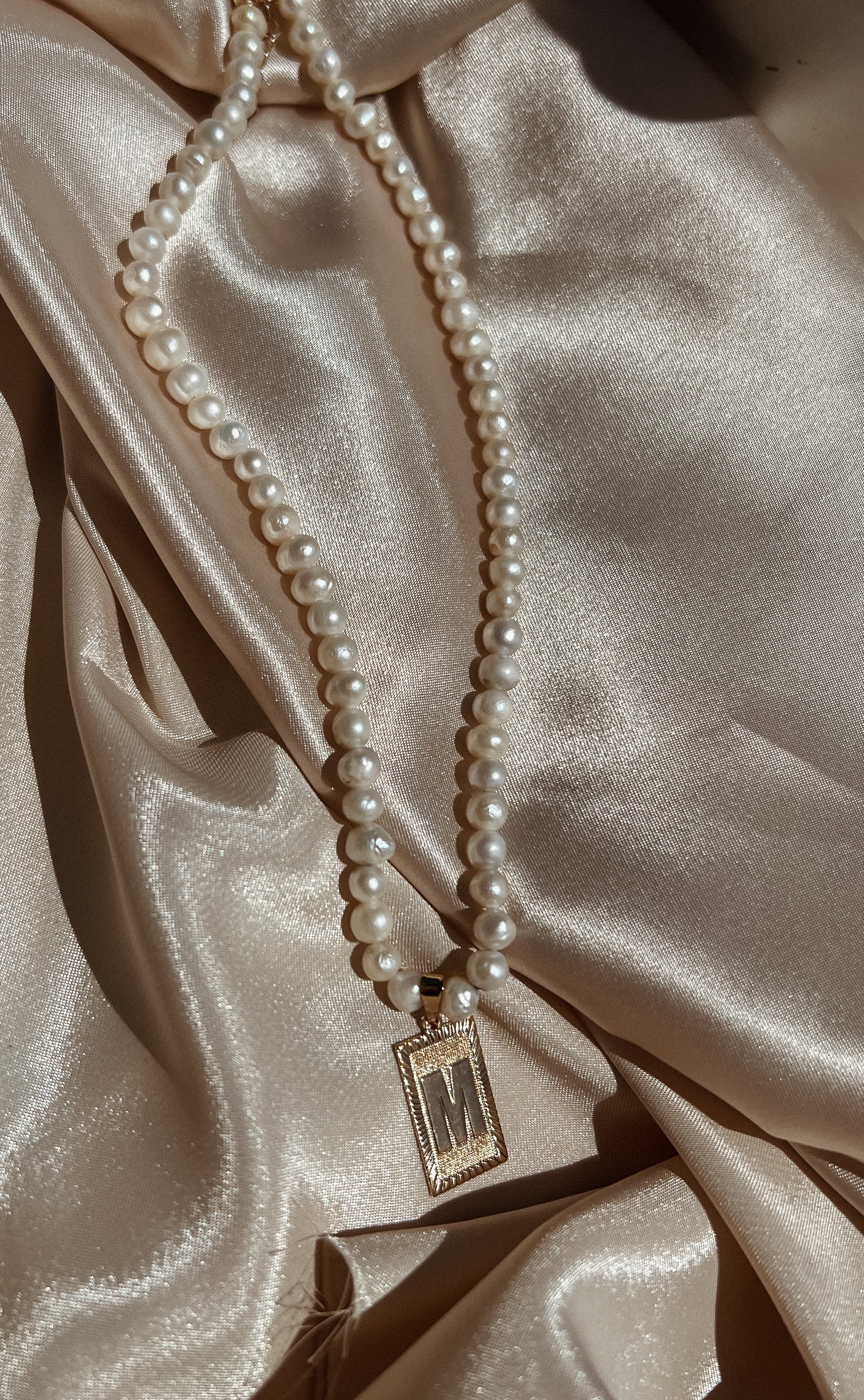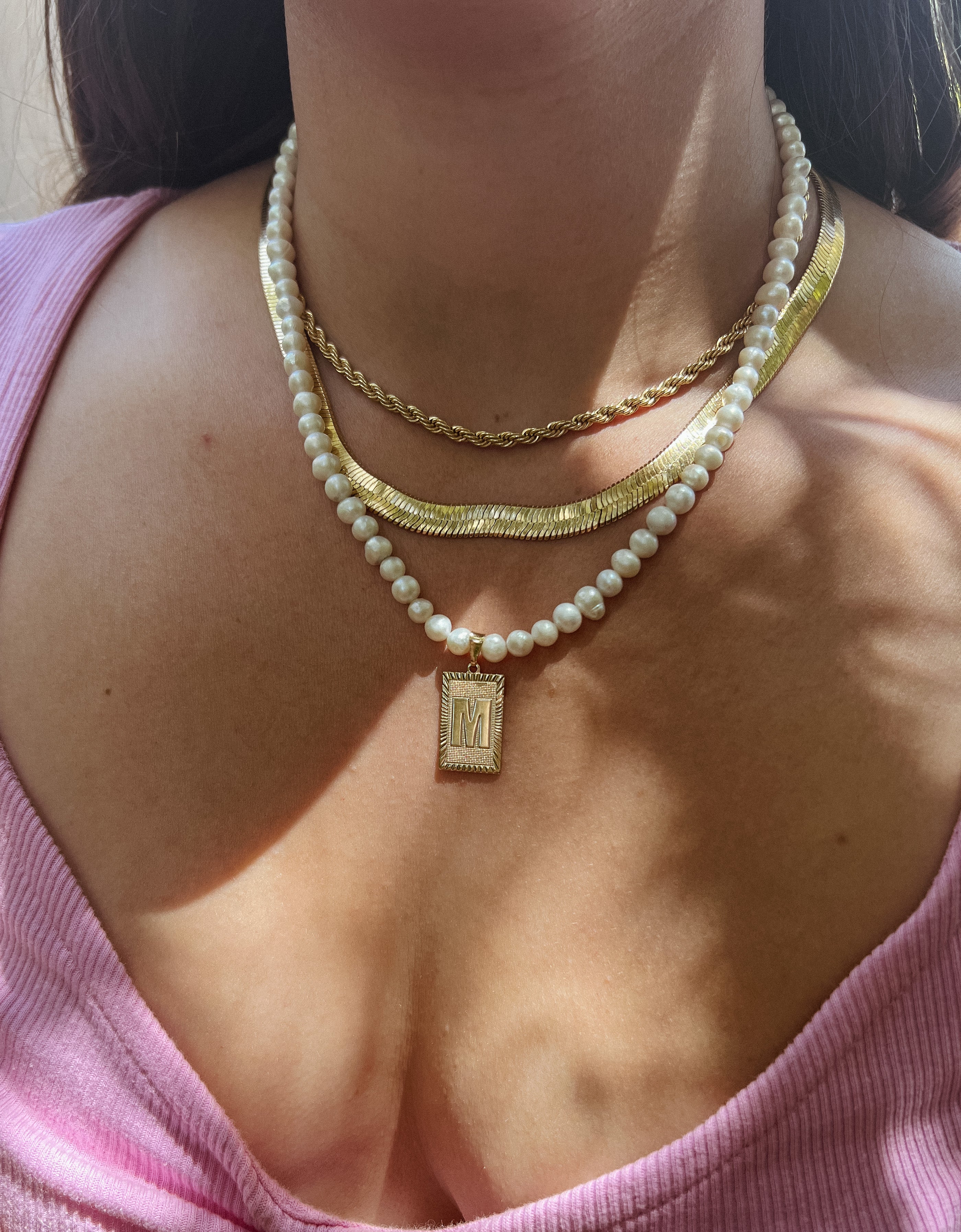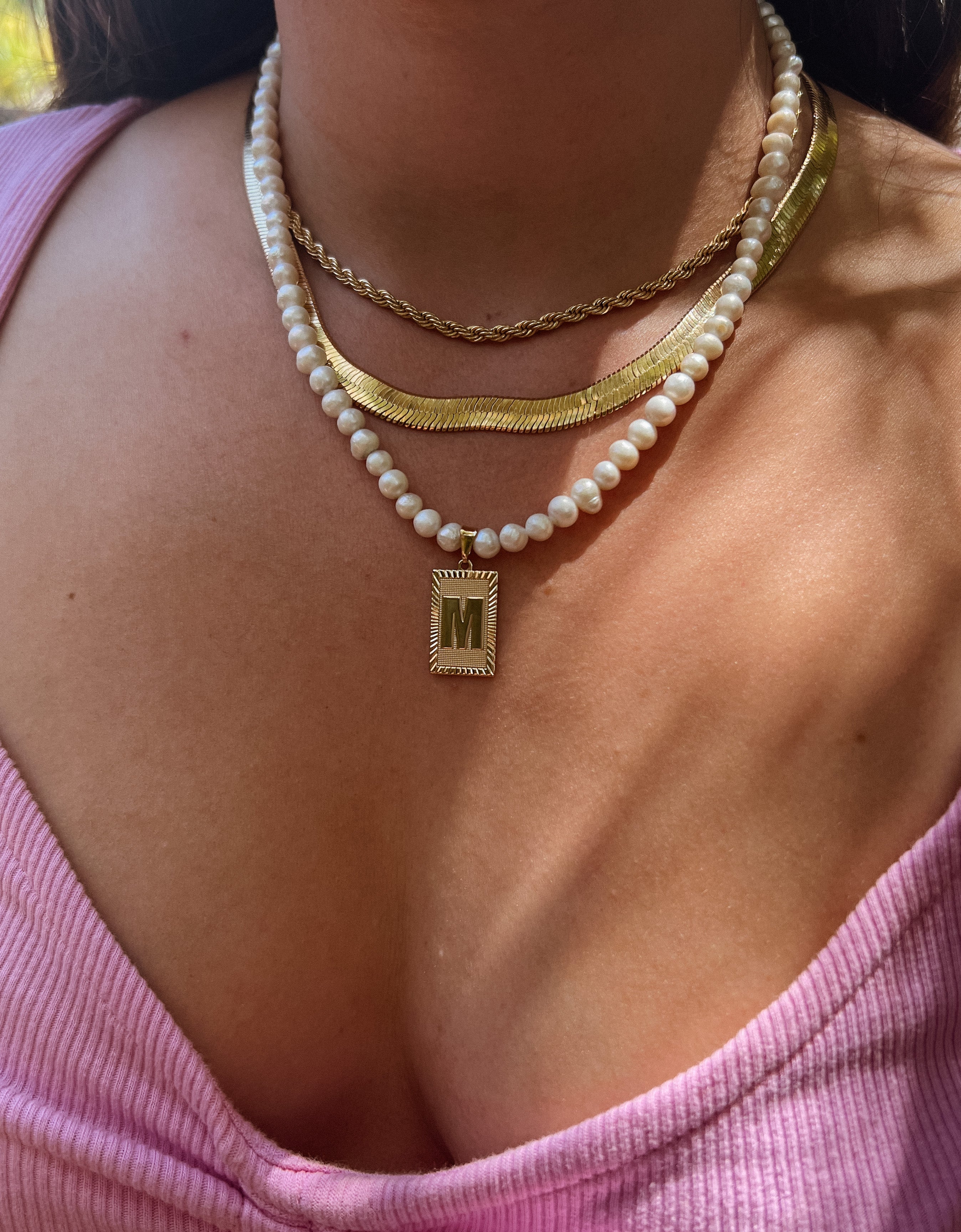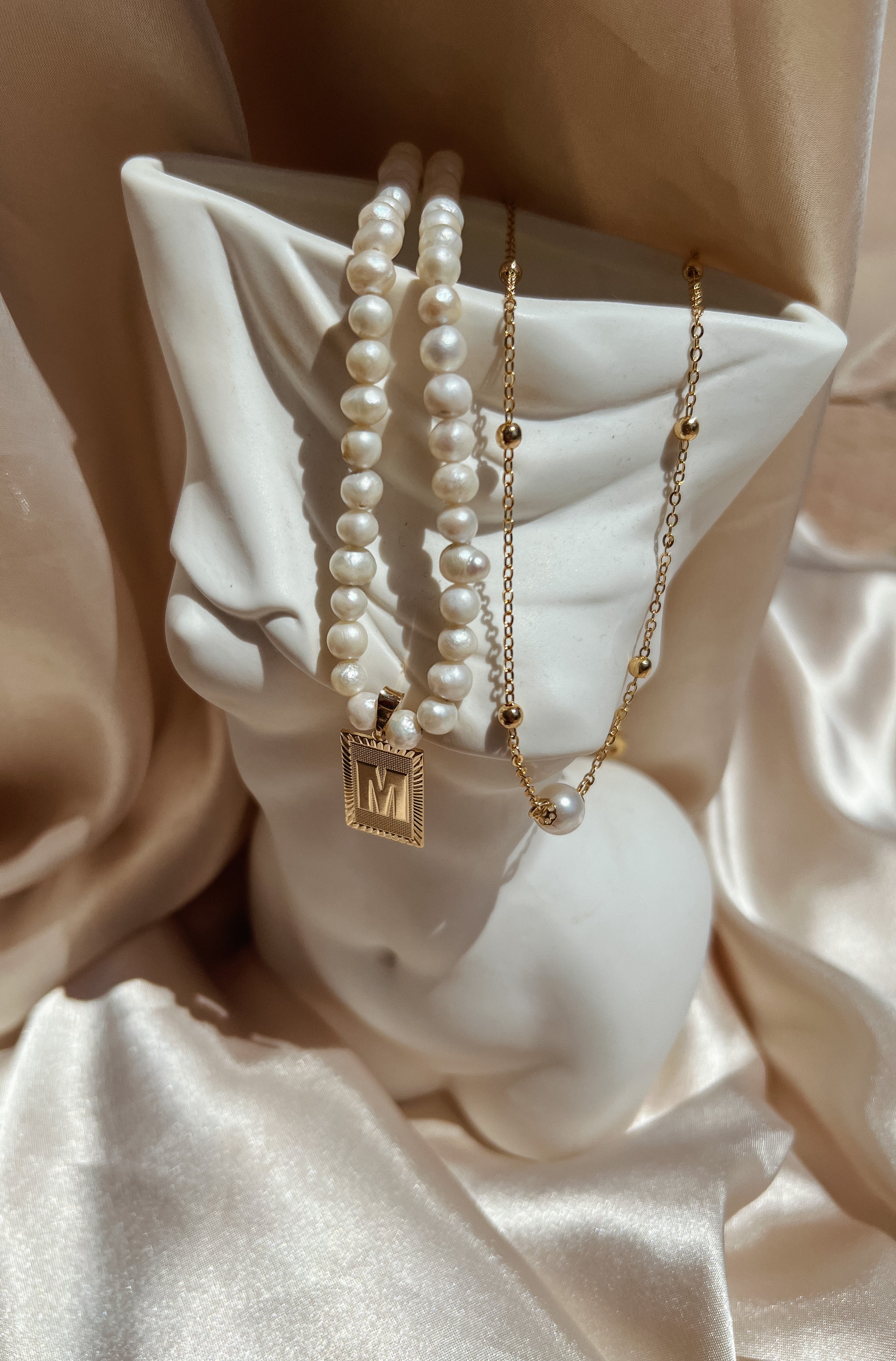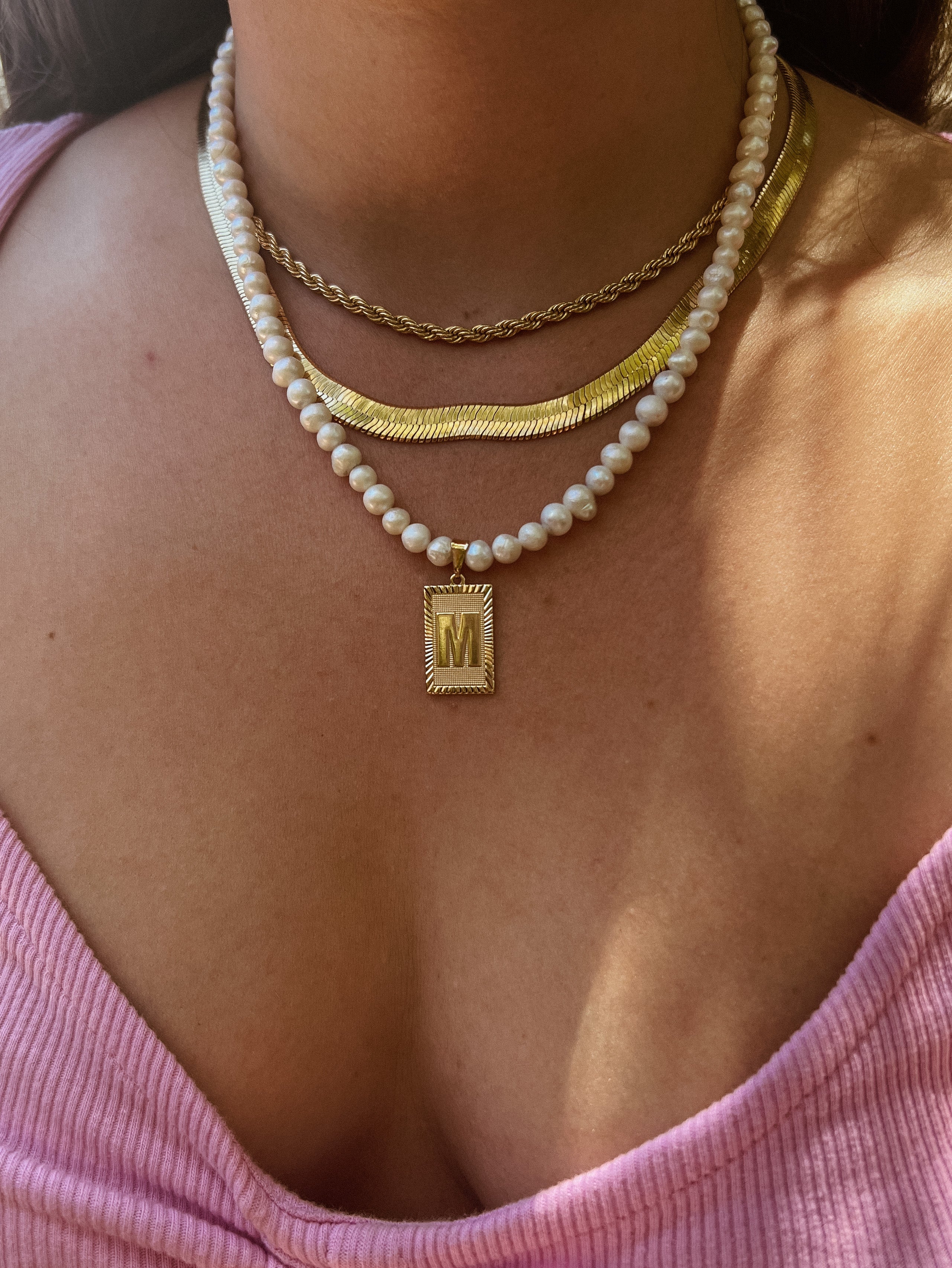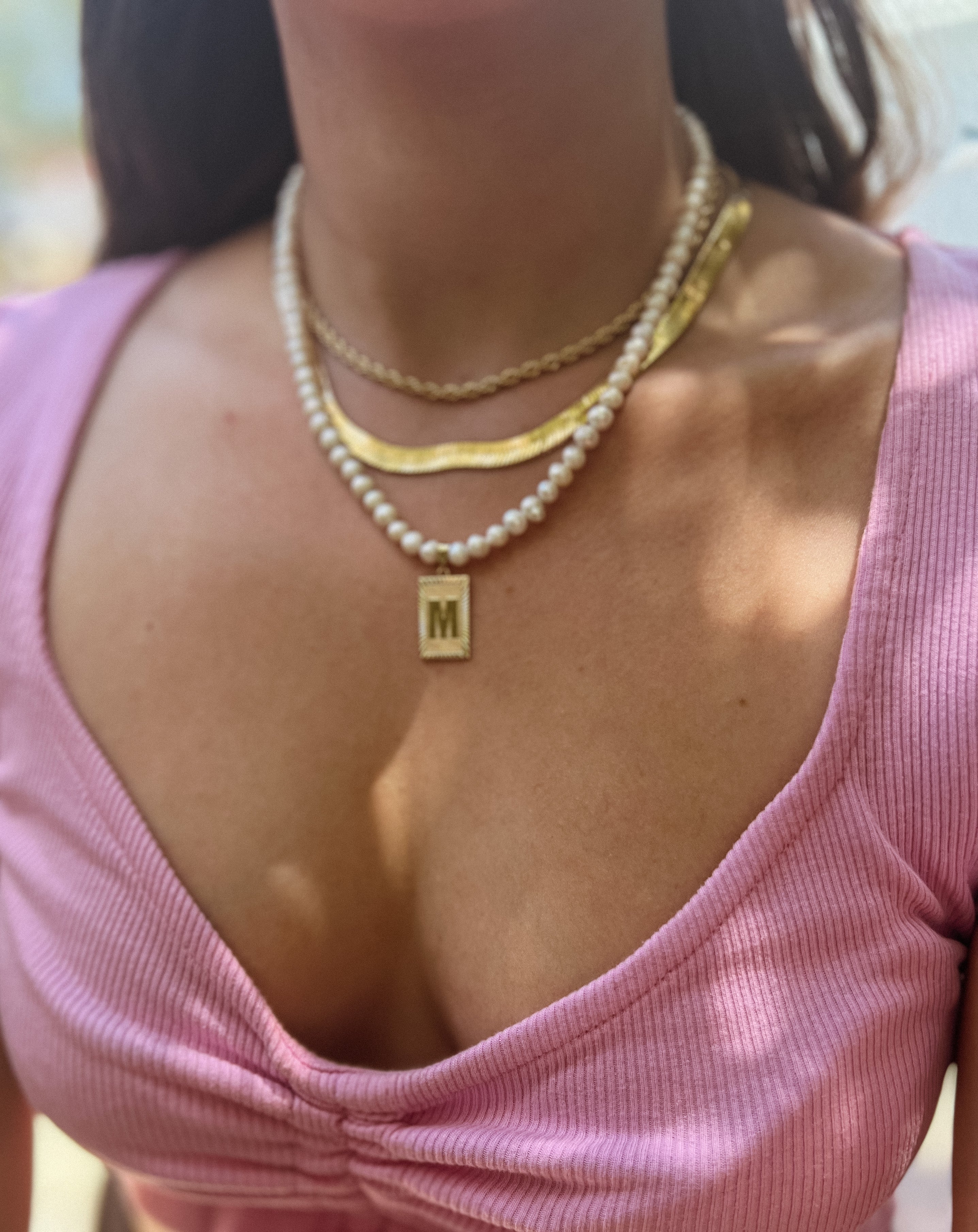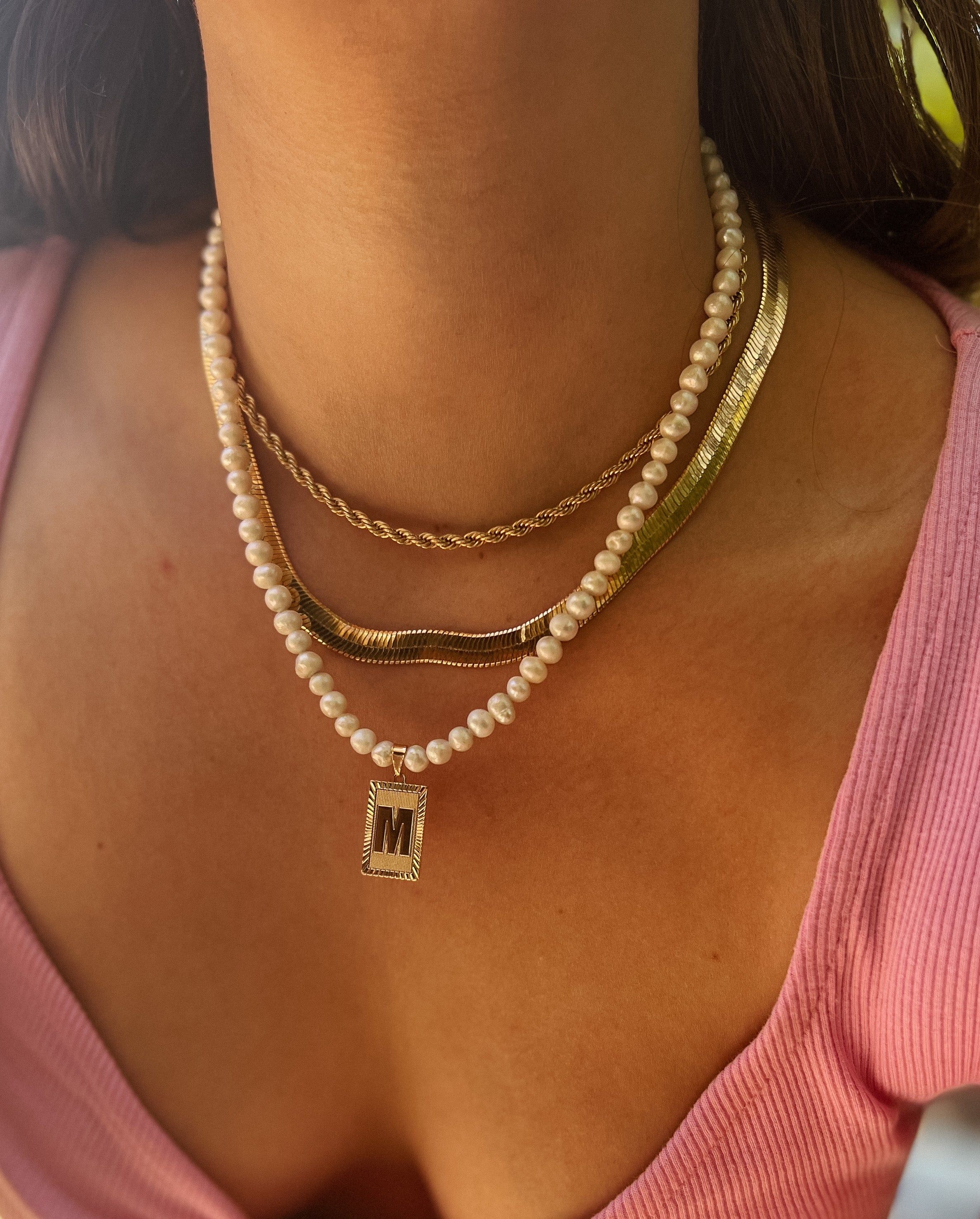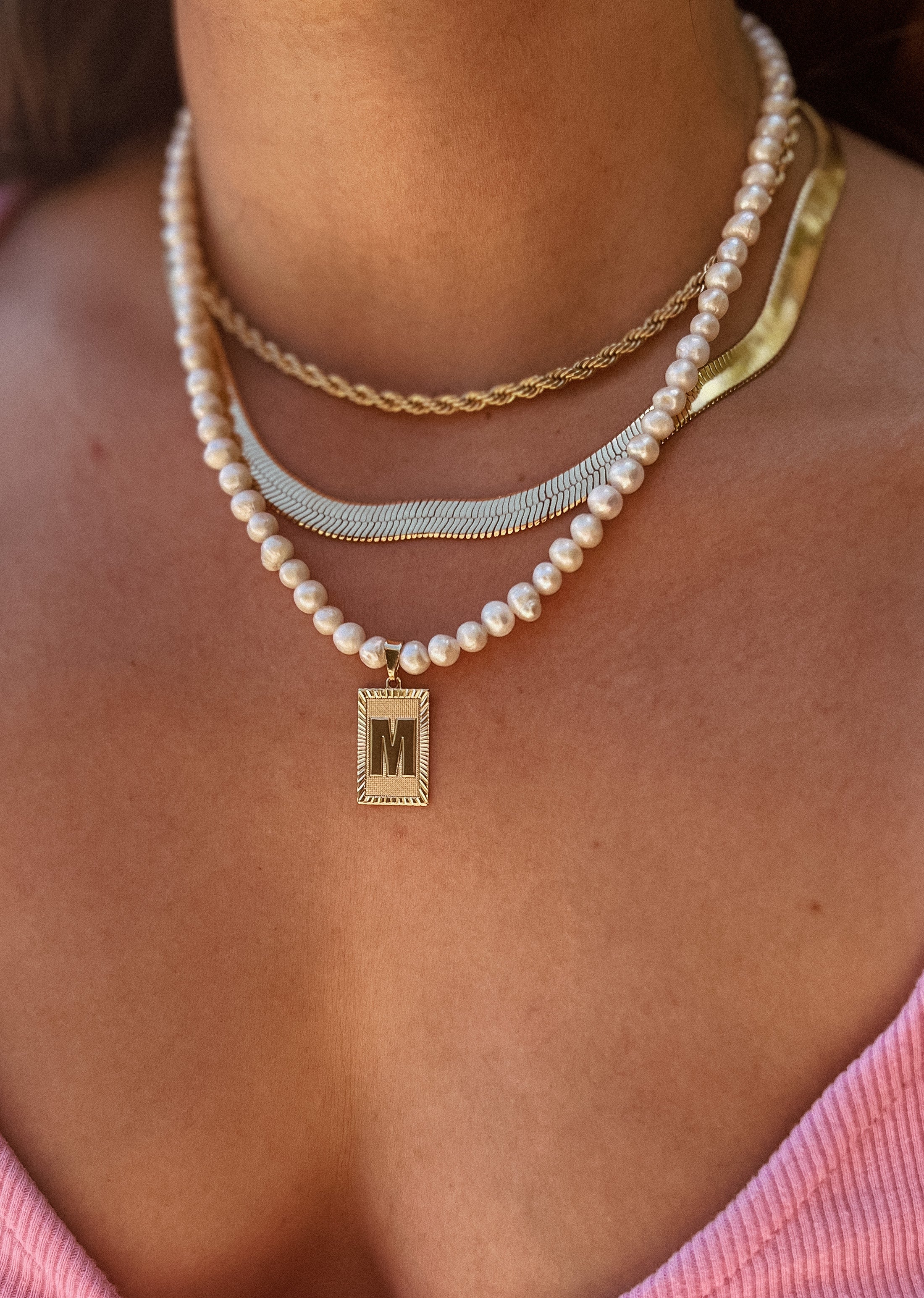 Demetria Initial Necklace
Beautiful 18kt Gold Filled Dainty Initial Necklaces - A perfect gift for a loved one or for oneself & for daily wear!
The initial necklace can be purchased individually or the full set with the 14" rope chain and 16" 7mm herringbone necklace. 
These initials are very uniquely made, the quality is superior & will last a long time if taken good care of. Perfect for layering with other dainty necklaces.
Gold Filled jewelry is the best alternative to solid gold jewelry. With proper jewelry care, it will last a very long time. Unlike Gold Plated Jewelry, Gold filled is made to last & does not tarnish easily.
Jewelry Care: As with all pieces that are not real gold, it is advised that you take proper jewelry care by not exposing to any harsh chemicals & taking off jewelry before going in the sea. This quality is excellent & can at least as long as there is proper care.