Biggest sale of the year! 35% off with code: "CYBERMONDAY"!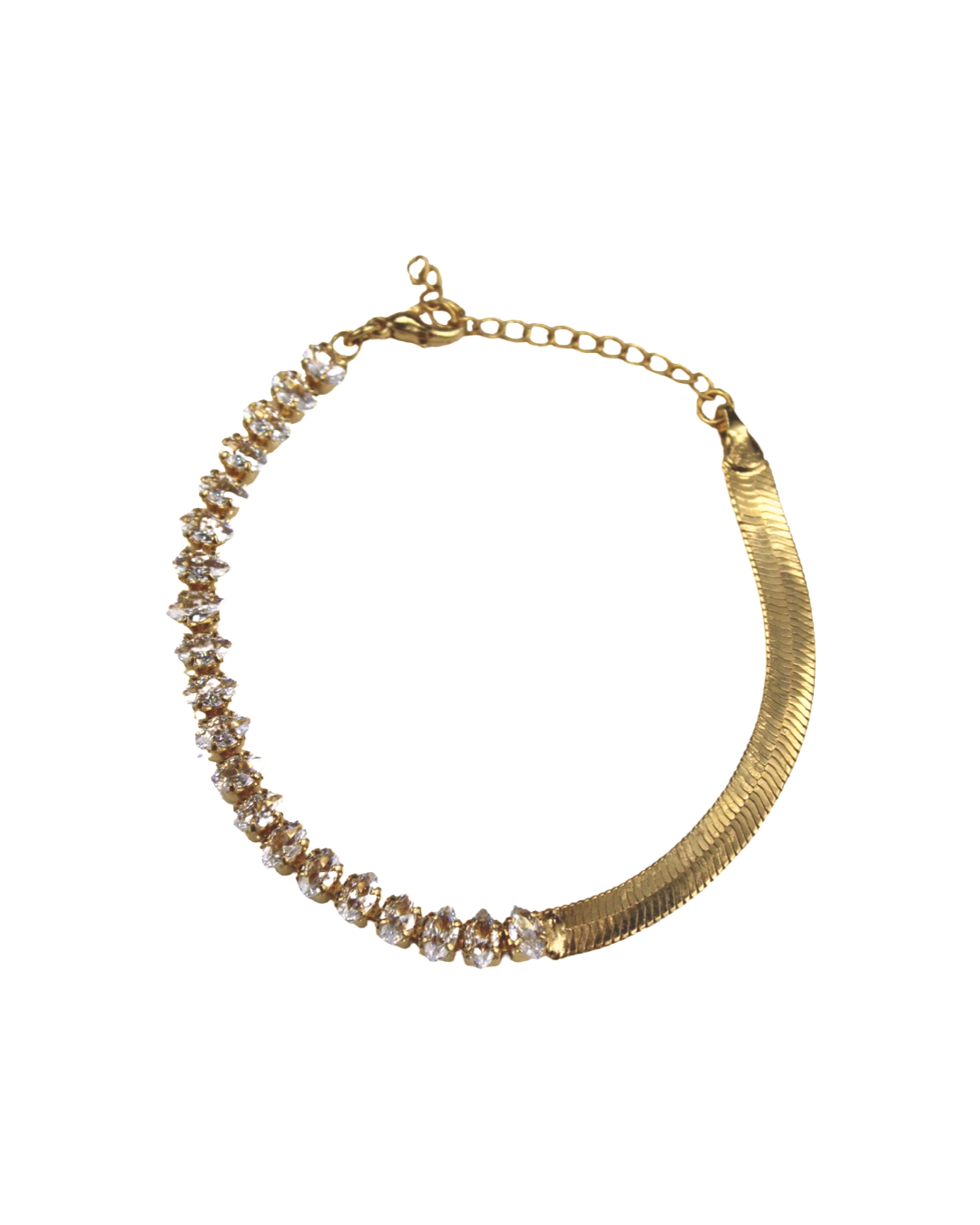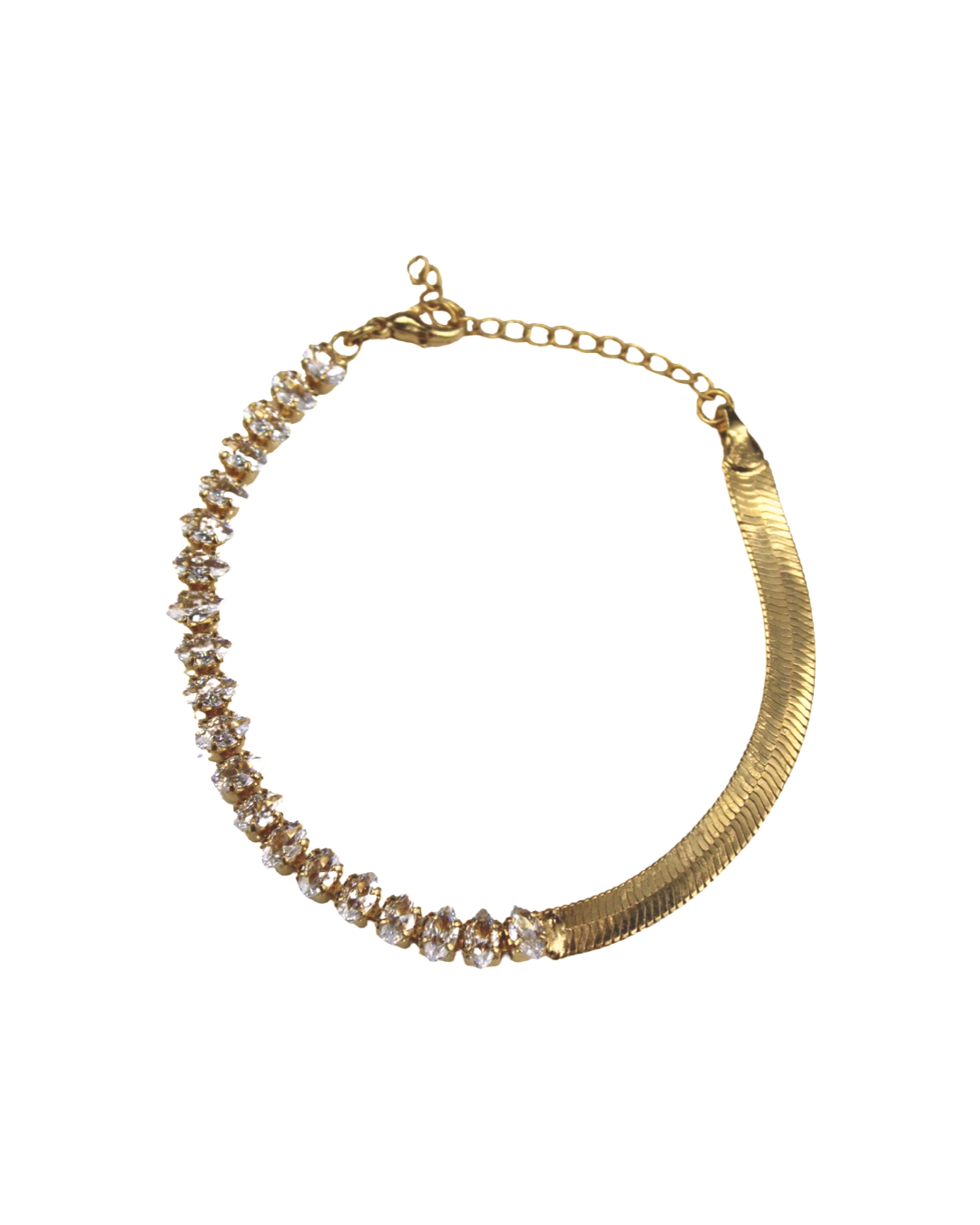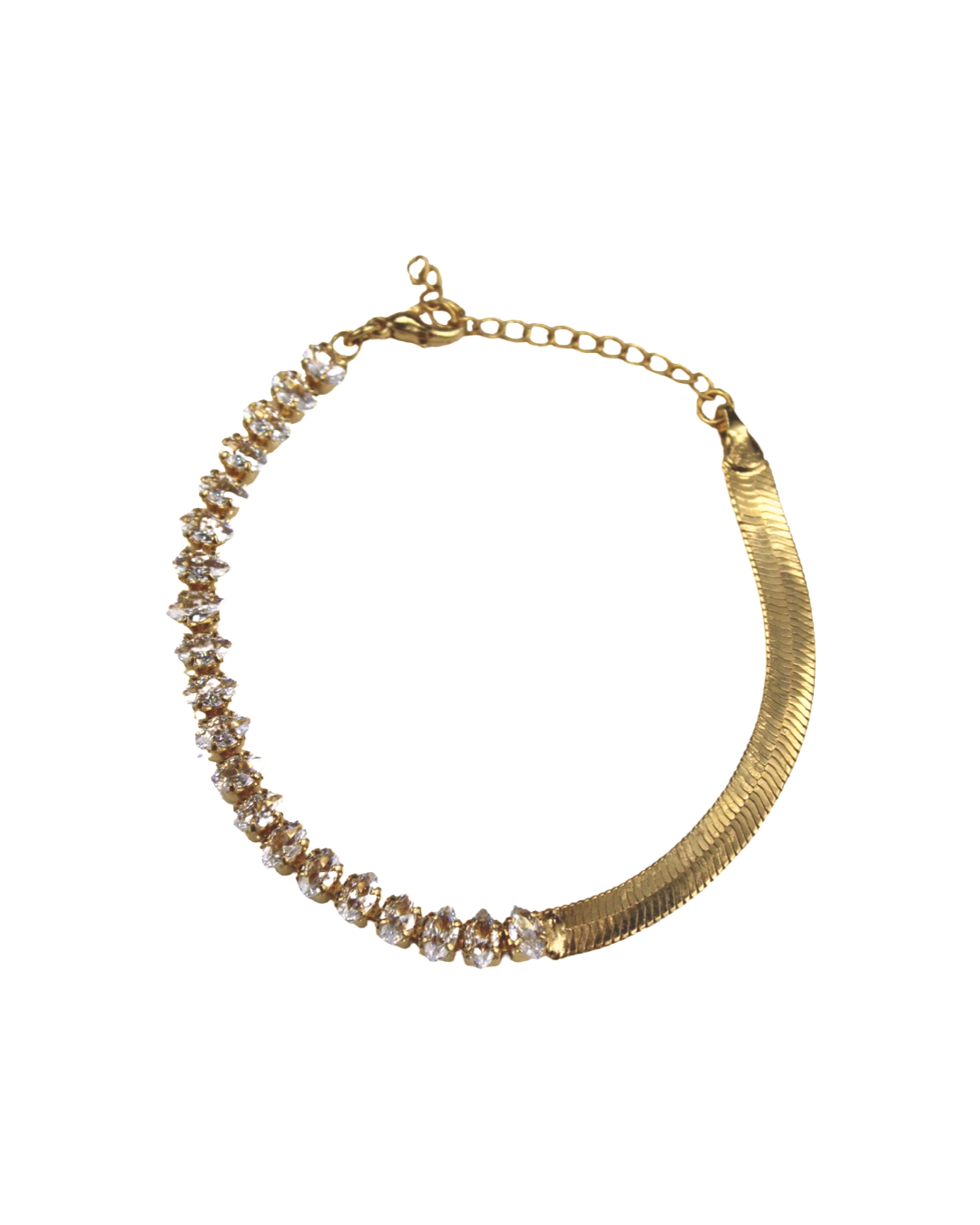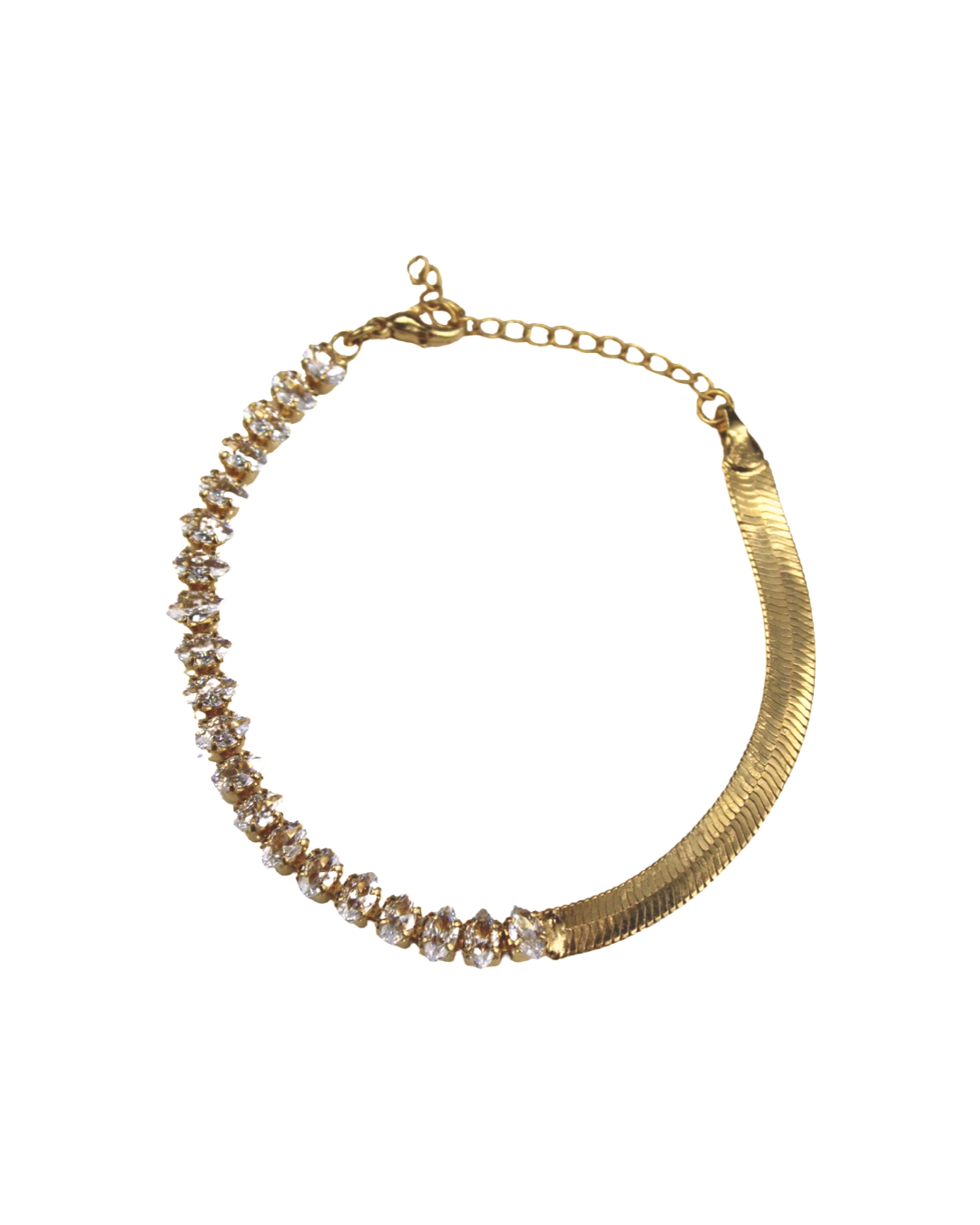 Elevate your wrist game with our 18kt Gold-Filled Herringbone Bracelet – a versatile and eye-catching accessory that seamlessly blends classic and contemporary elements.
Our stunning 18kt Gold-Filled Herringbone Bracelet – a blend of classic elegance and contemporary allure. This beautiful piece boasts a unique design, with half of the bracelet showcasing the timeless herringbone pattern and the other half adorned with scintillating diamond-cut cubic zirconia stones.
Length options:  6" or 7" 
Product Features:
Material: Crafted with care, this bracelet features a core of 18kt gold filling, providing the lustrous appeal of solid gold without compromising on quality.

Design: The juxtaposition of the herringbone pattern and the brilliance of diamond-cut cubic zirconia stones creates a captivating contrast, ensuring that this bracelet becomes a statement piece in any ensemble.

Versatile Styling: Perfect for layering, the design of this bracelet is tailored for effortless stacking with other bracelets, allowing you to curate your ideal wrist stack. Wear it alone for a touch of sophistication or layer it with other pieces for a bolder, more personalized look.

Quality Craftsmanship: Meticulously crafted for durability, this bracelet is a testament to fine workmanship, making it an enduring addition to your jewelry collection.
Jewelry Care:

As with all pieces that are not real gold, it is advised that you take proper jewelry care by not exposing to any harsh chemicals & taking off jewelry before going in the sea. This quality is excellent & can at least as long as there is proper care.

Follow us on
Instagram: MerakidesignsJewelry
Tik Tok: Merakidesignsjewelry