Biggest sale of the year! 35% off with code: "CYBERMONDAY"!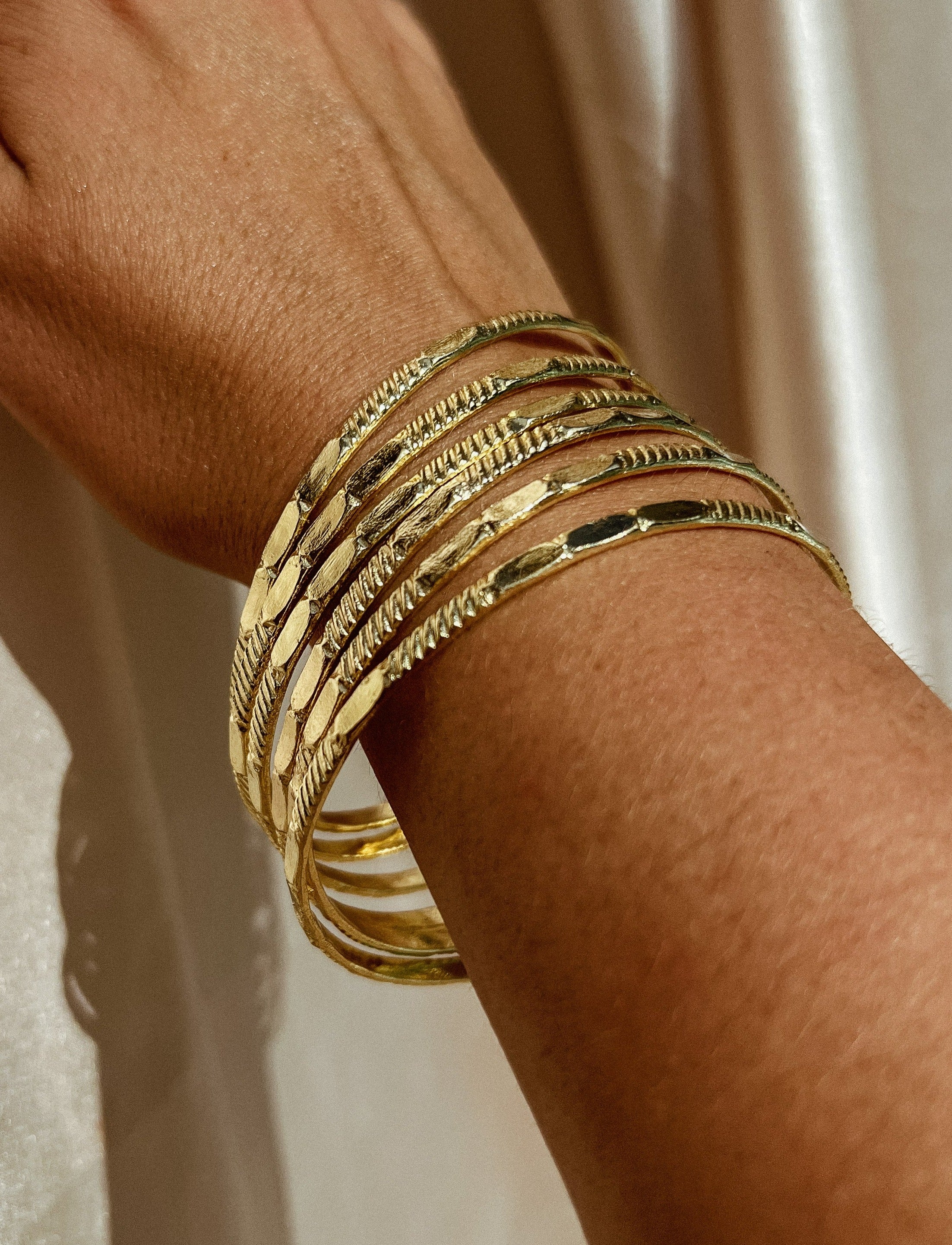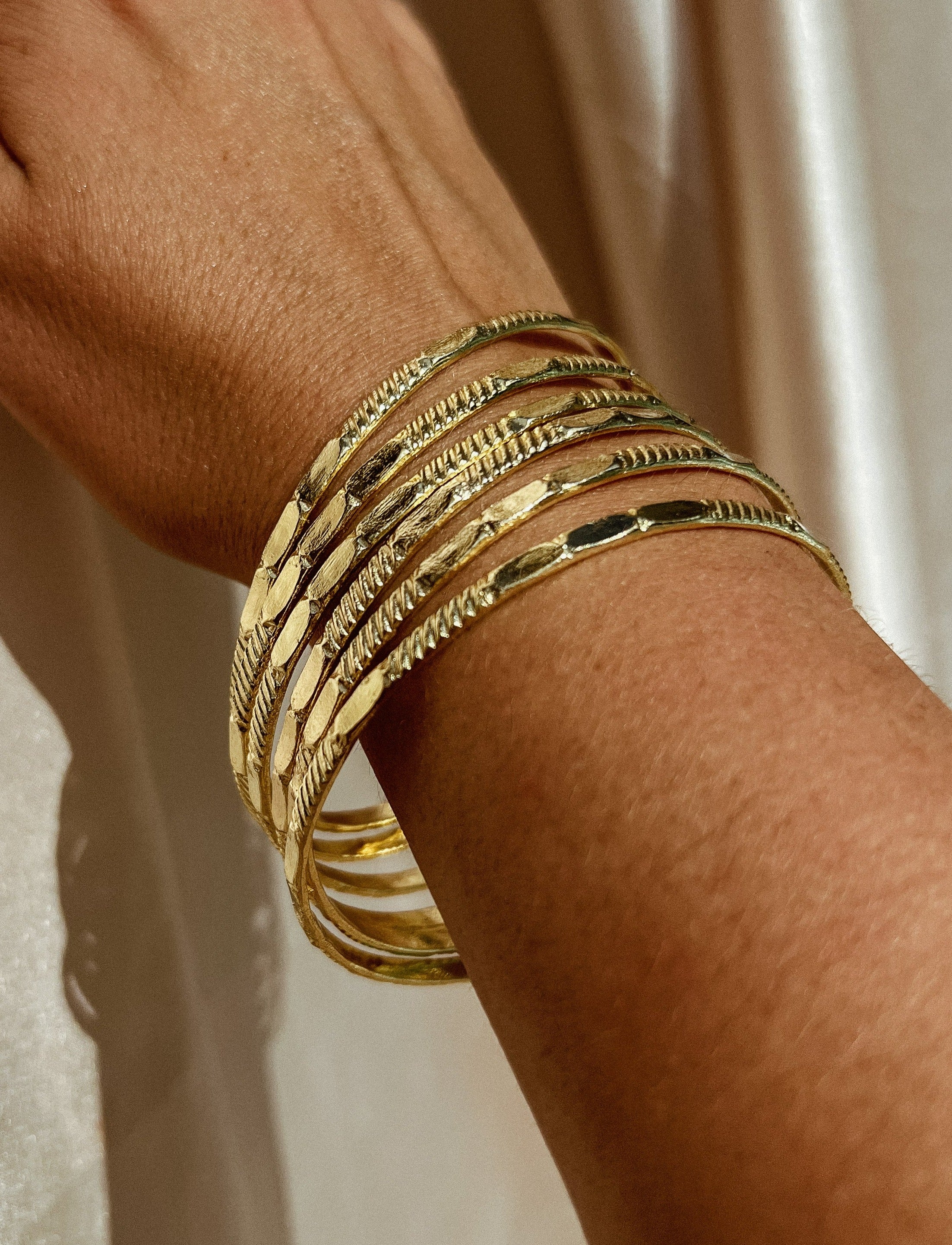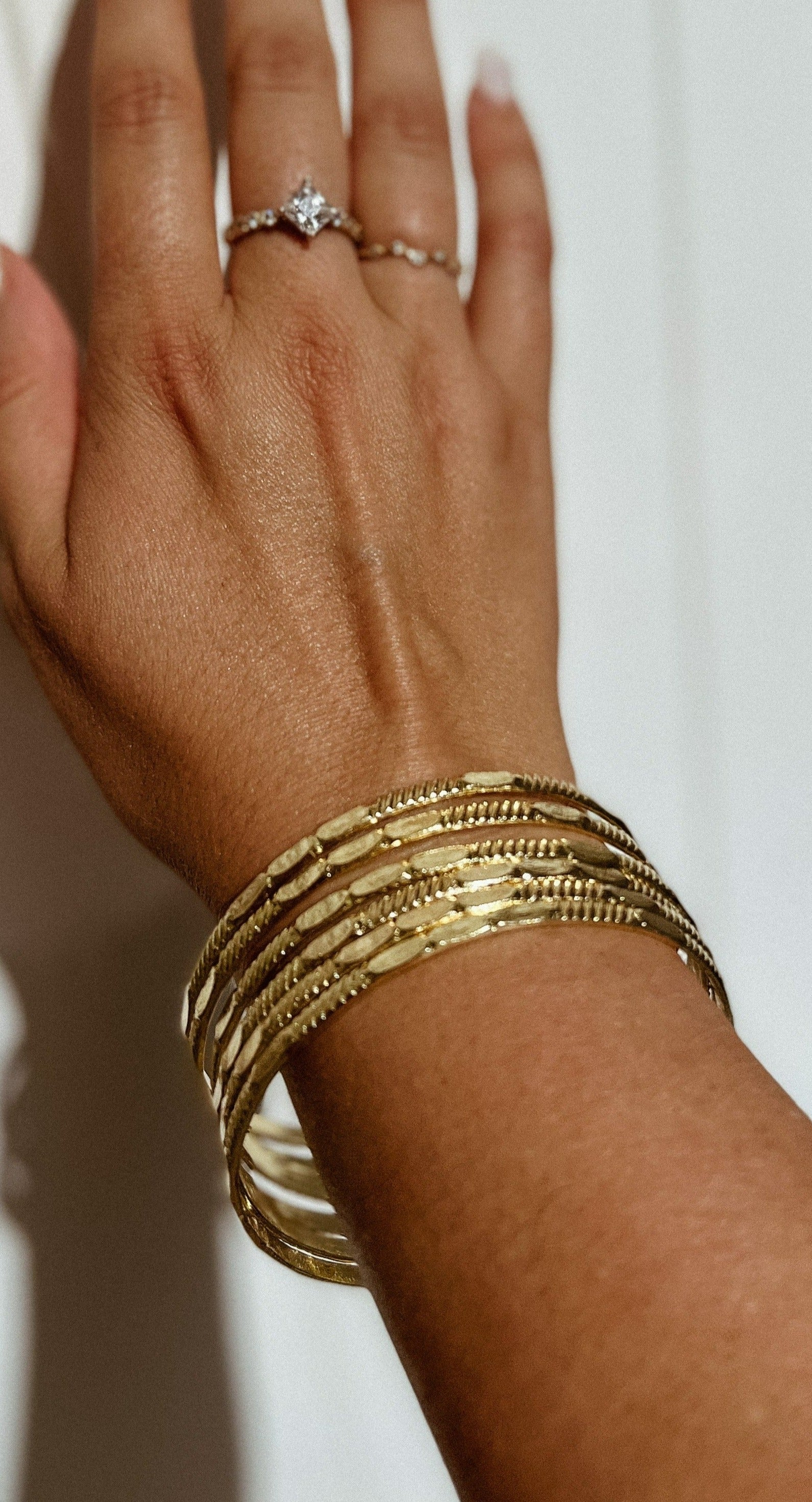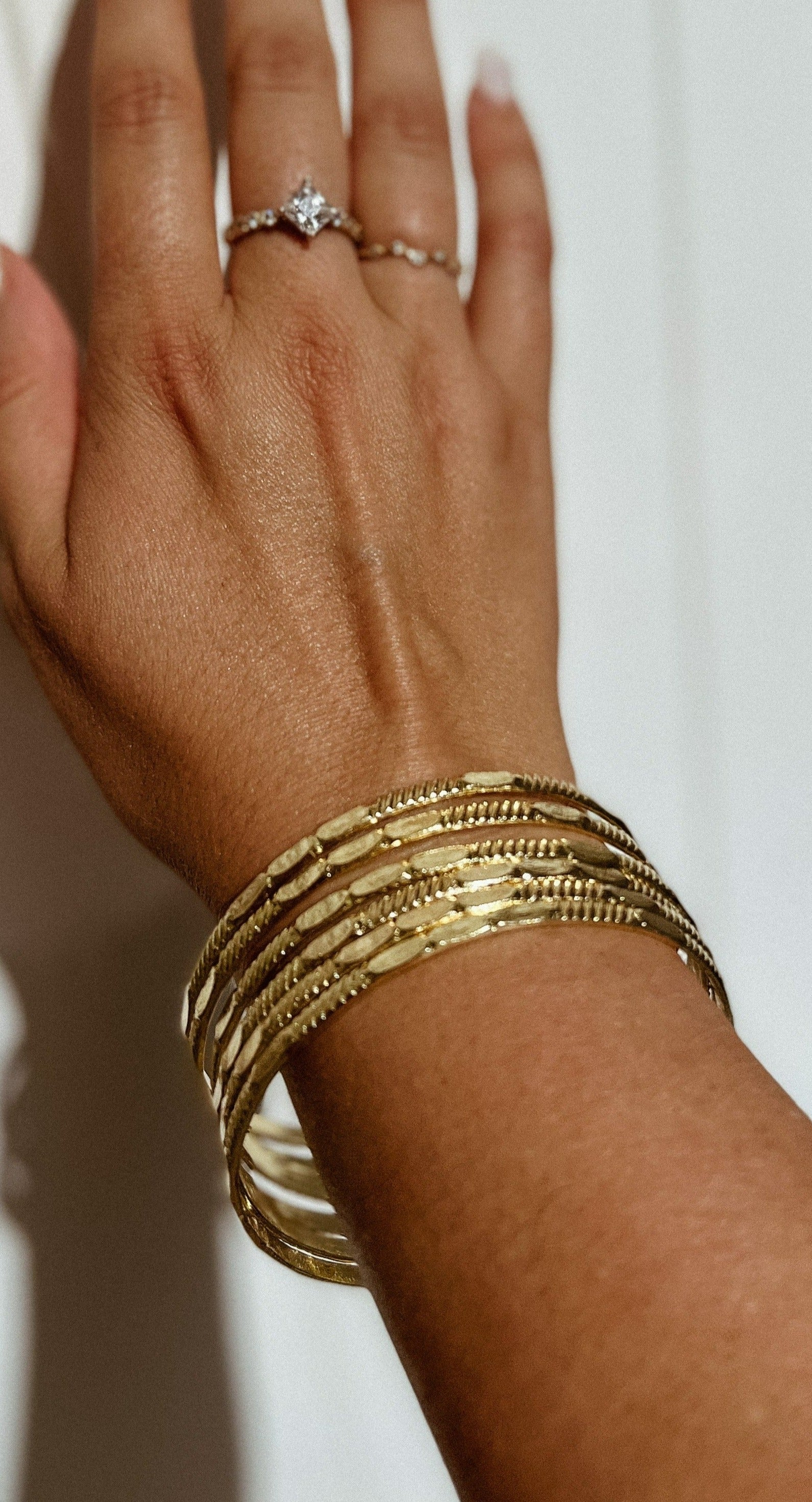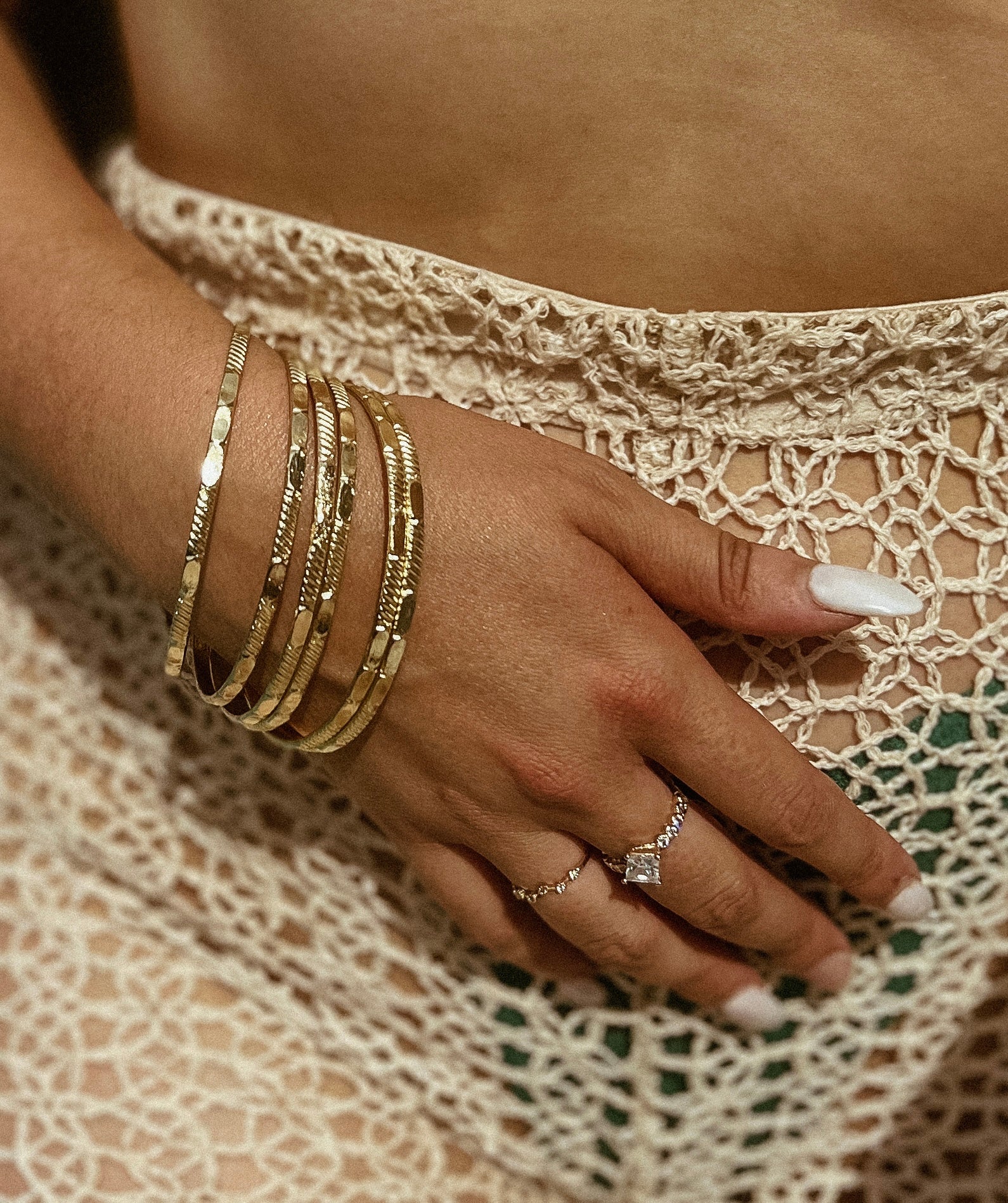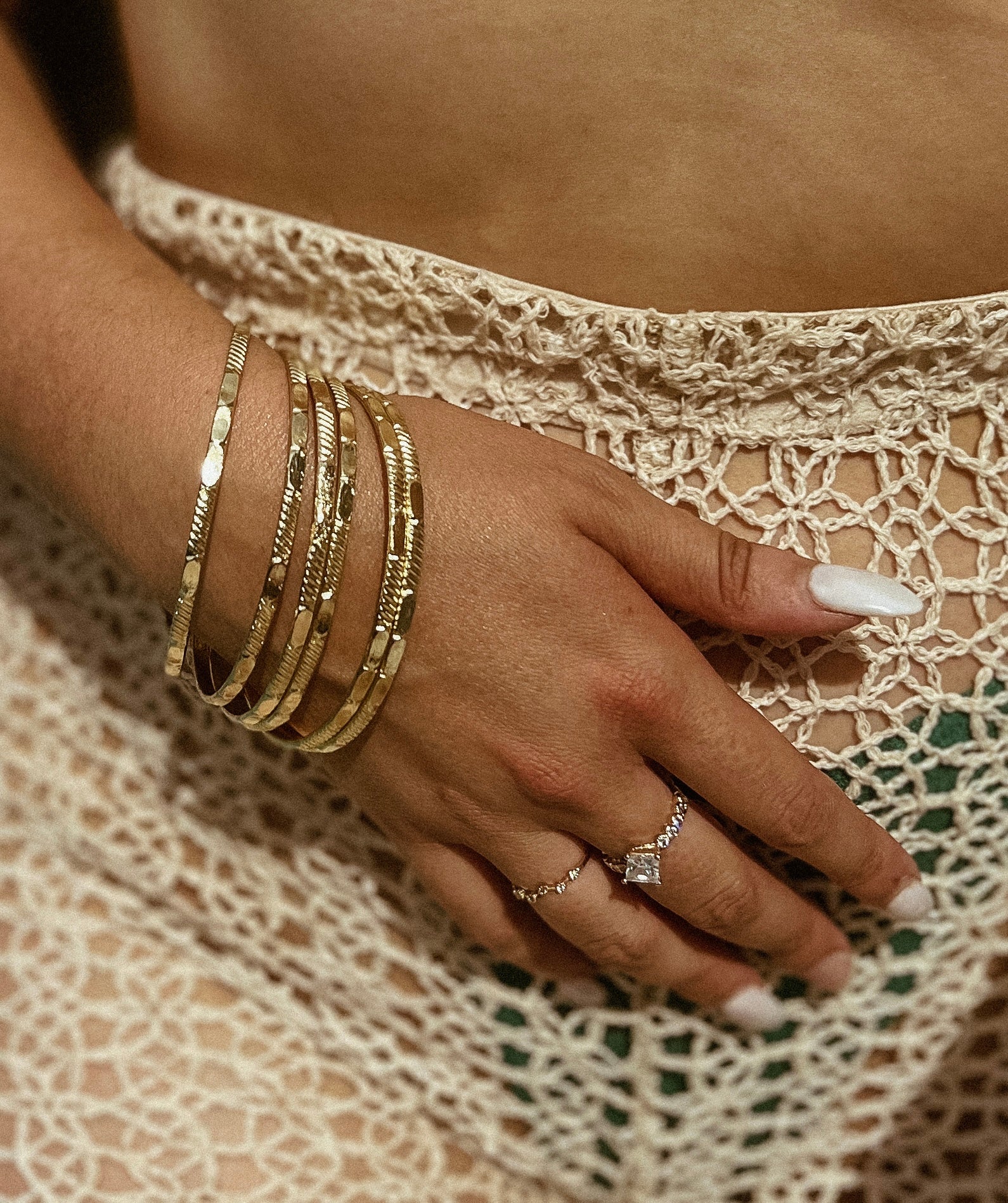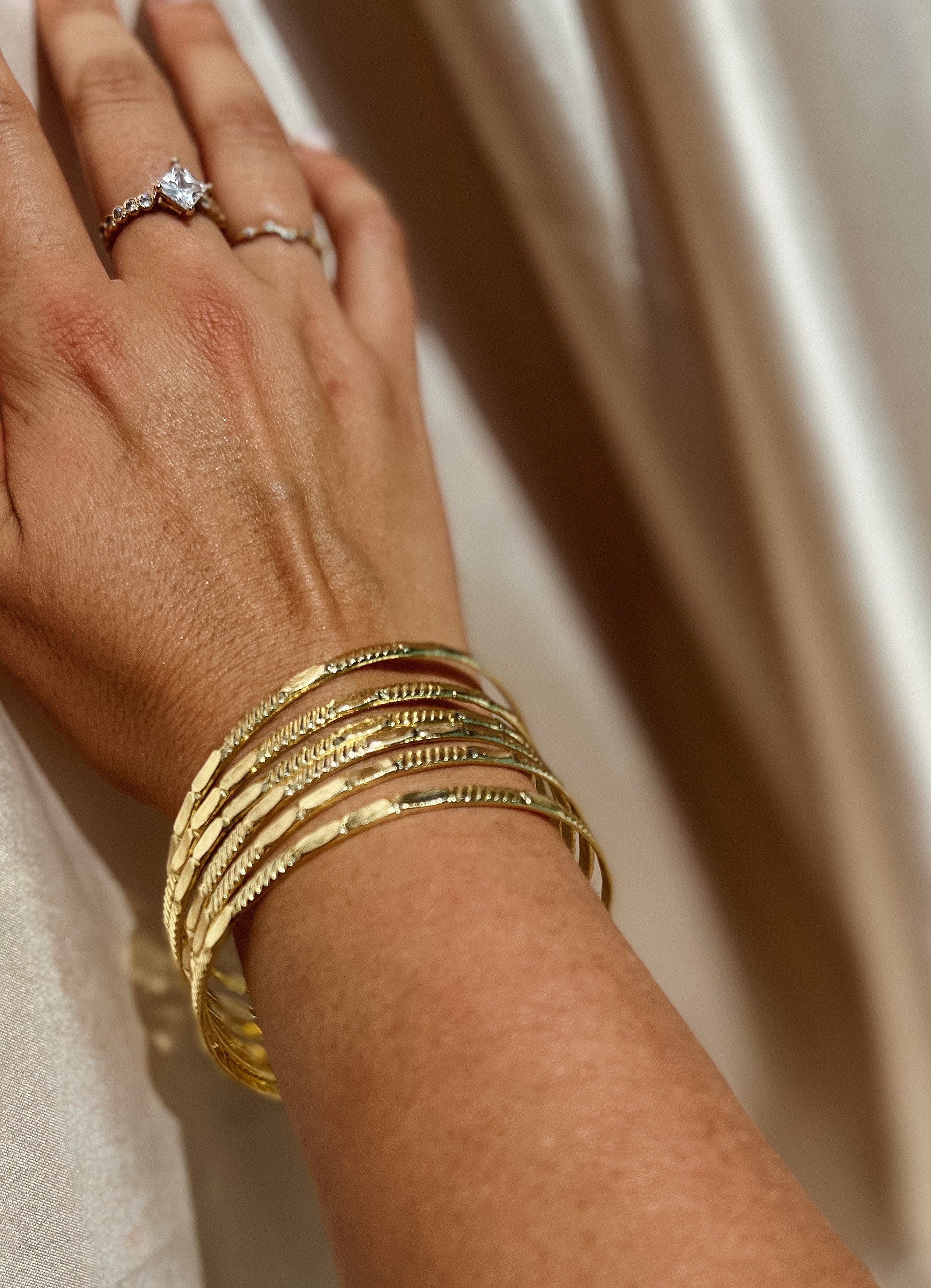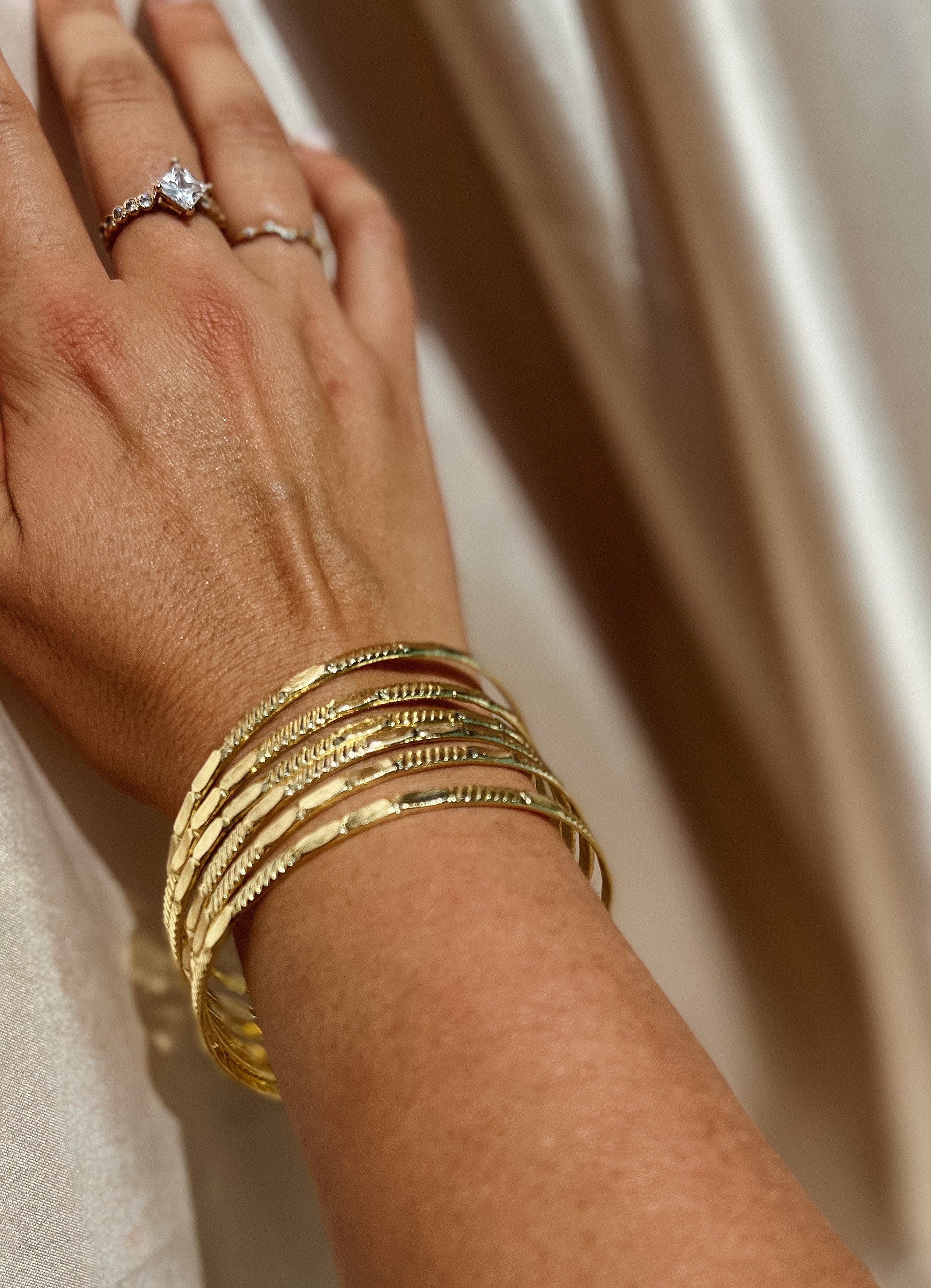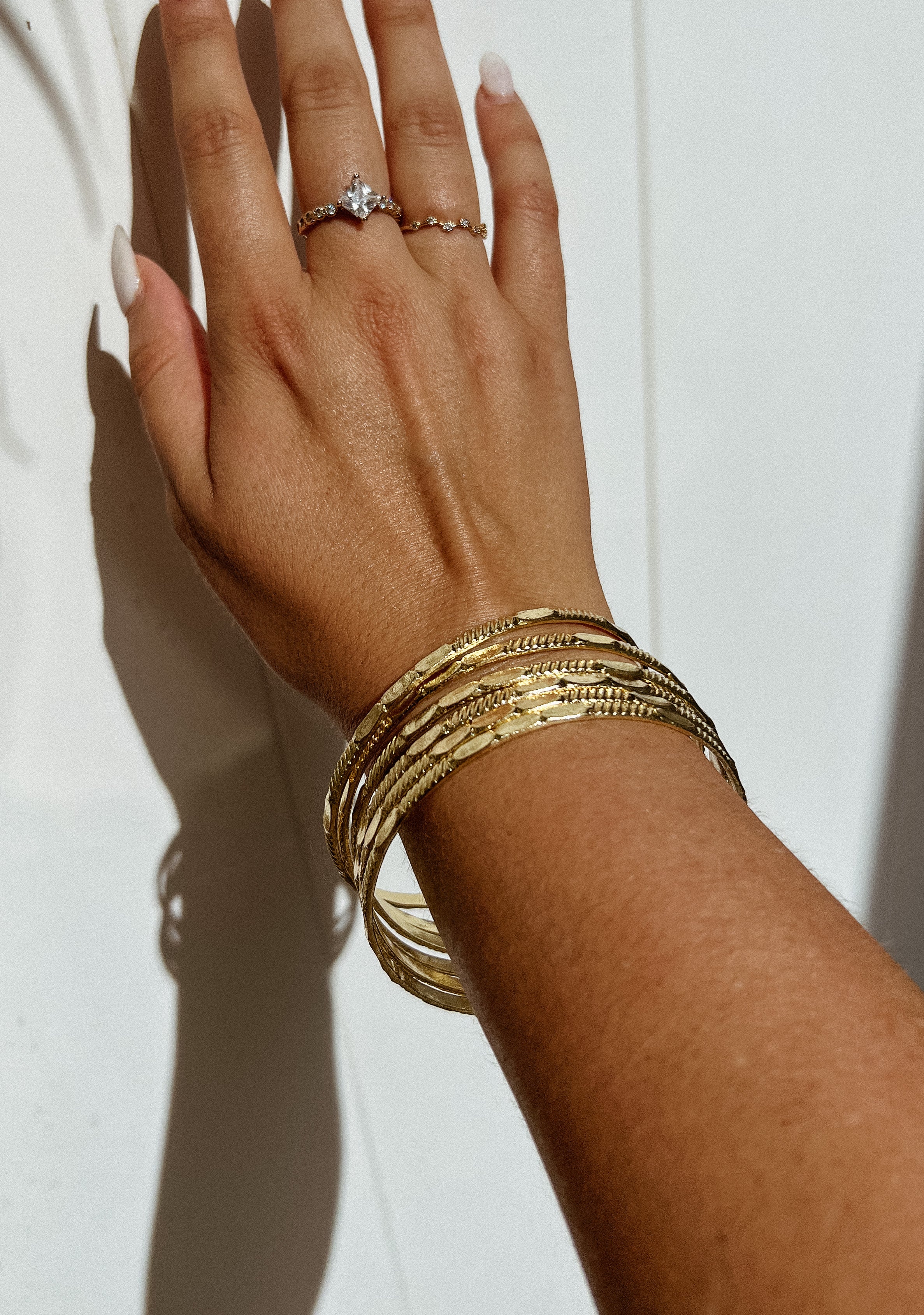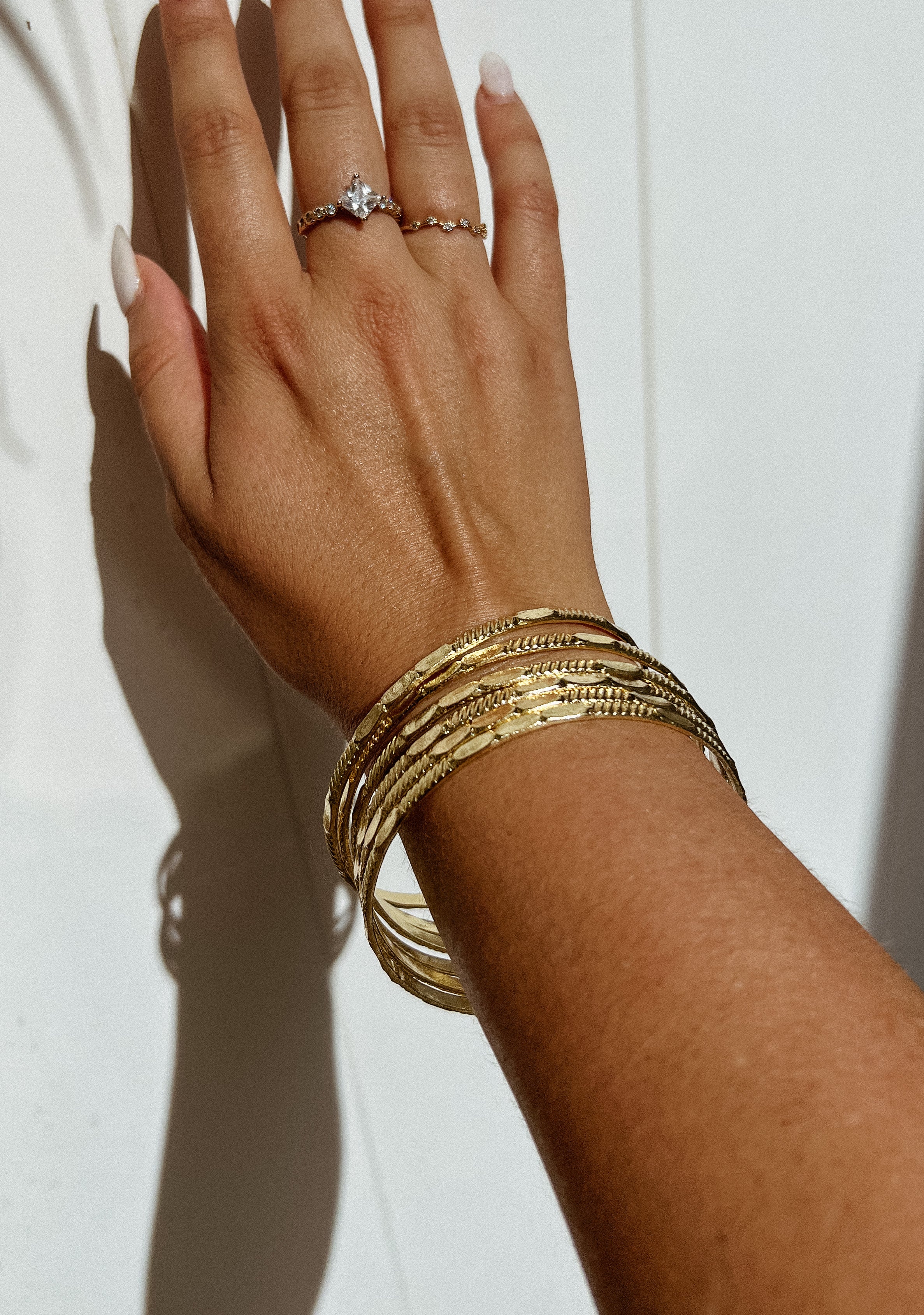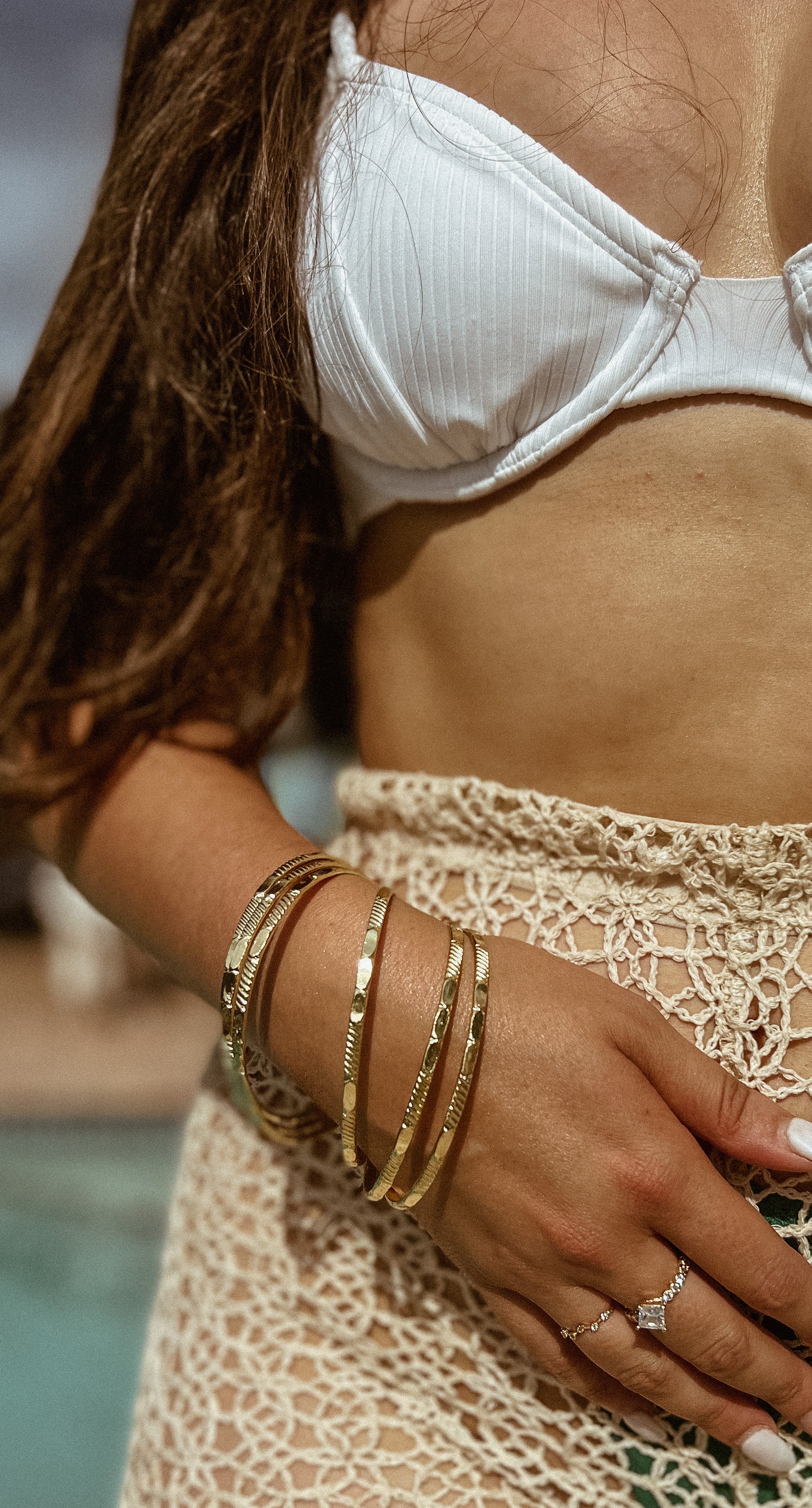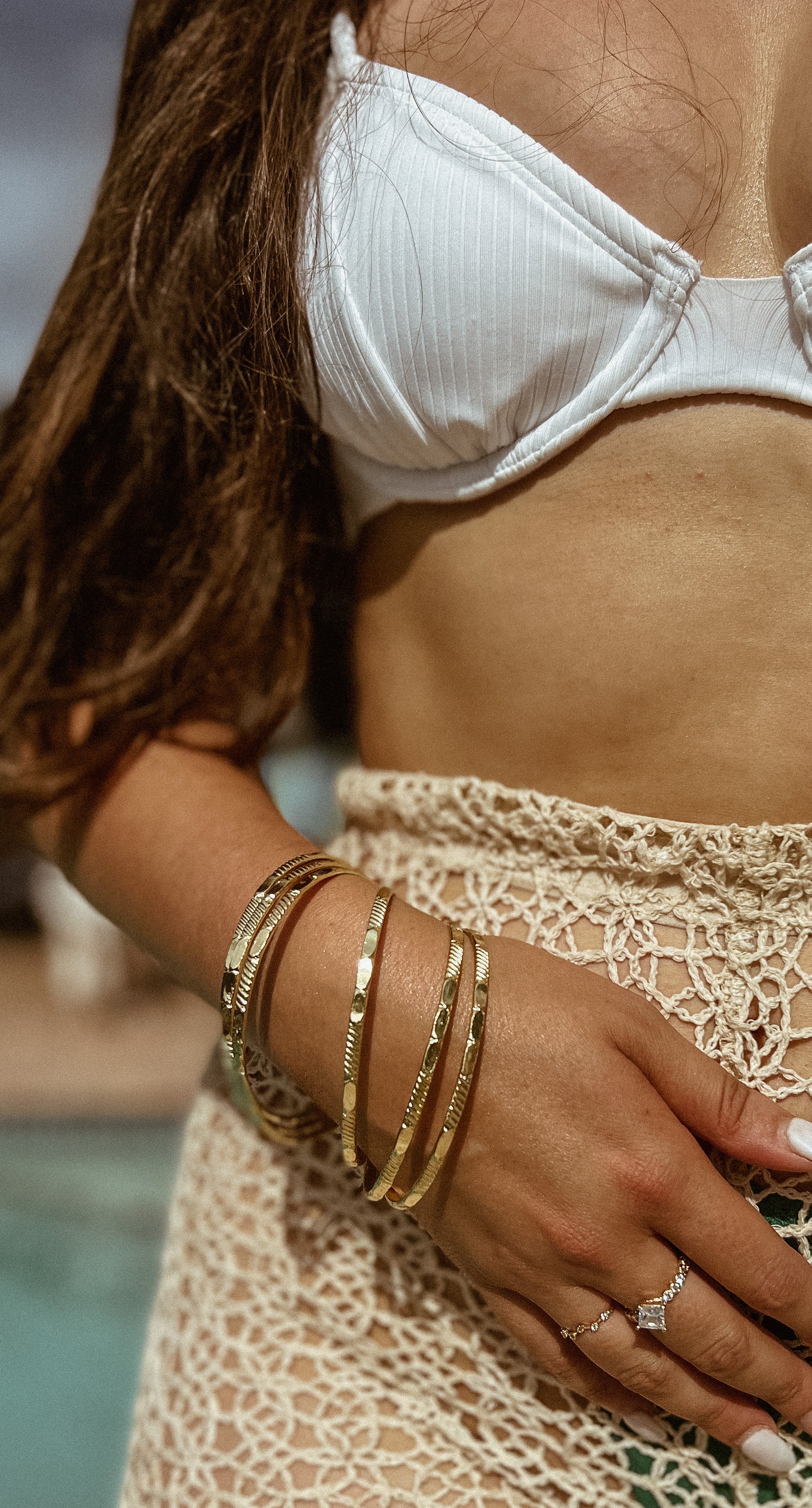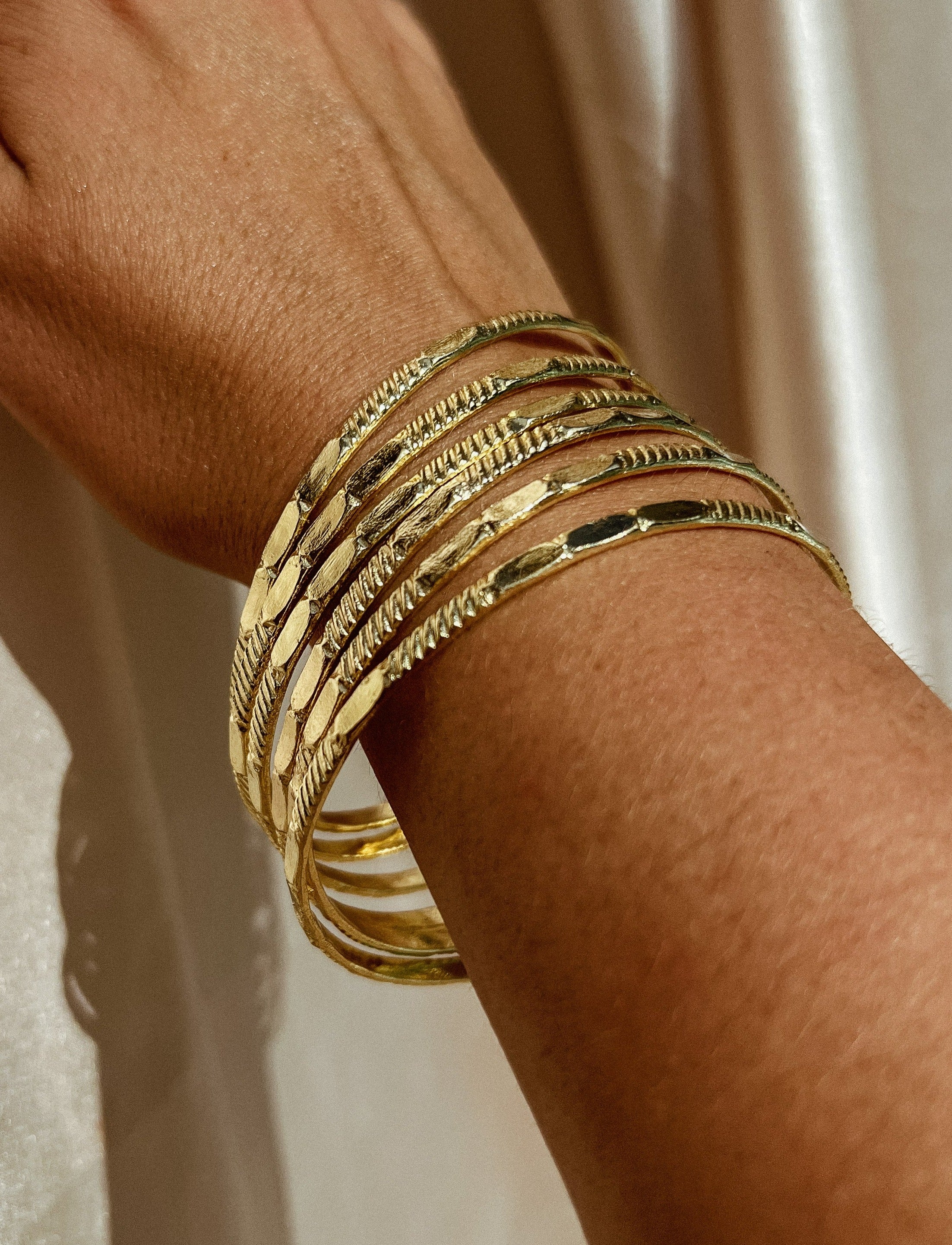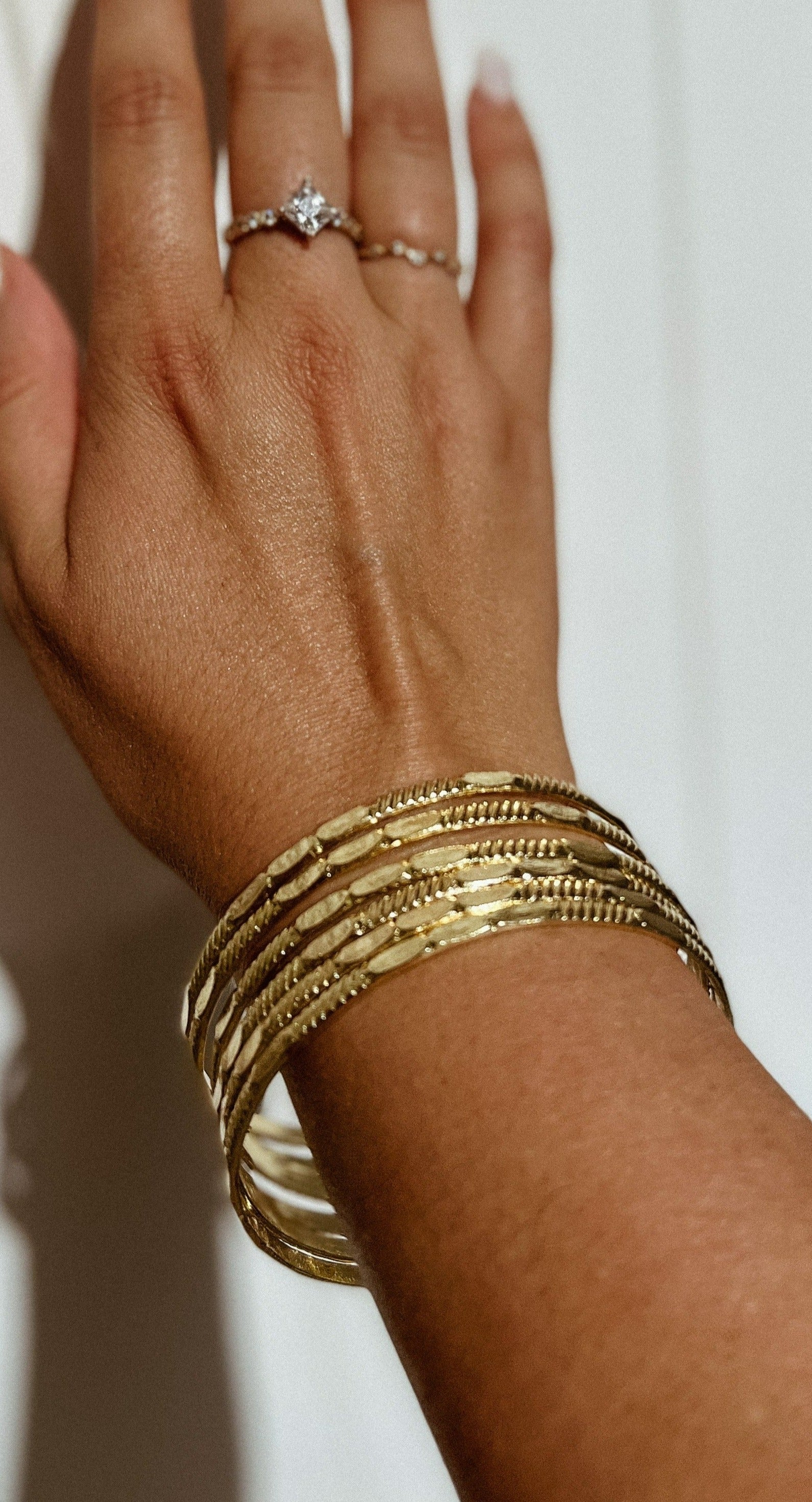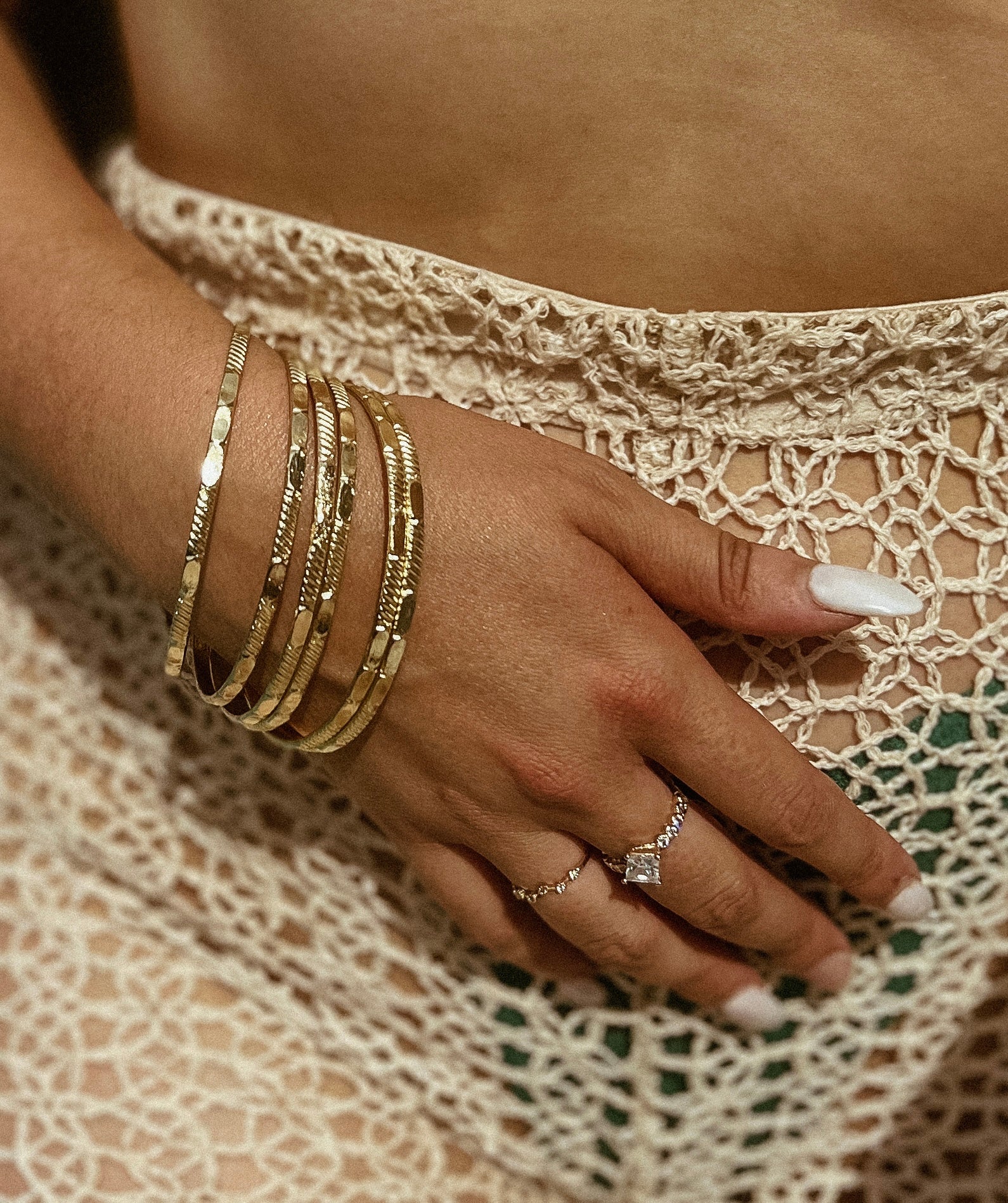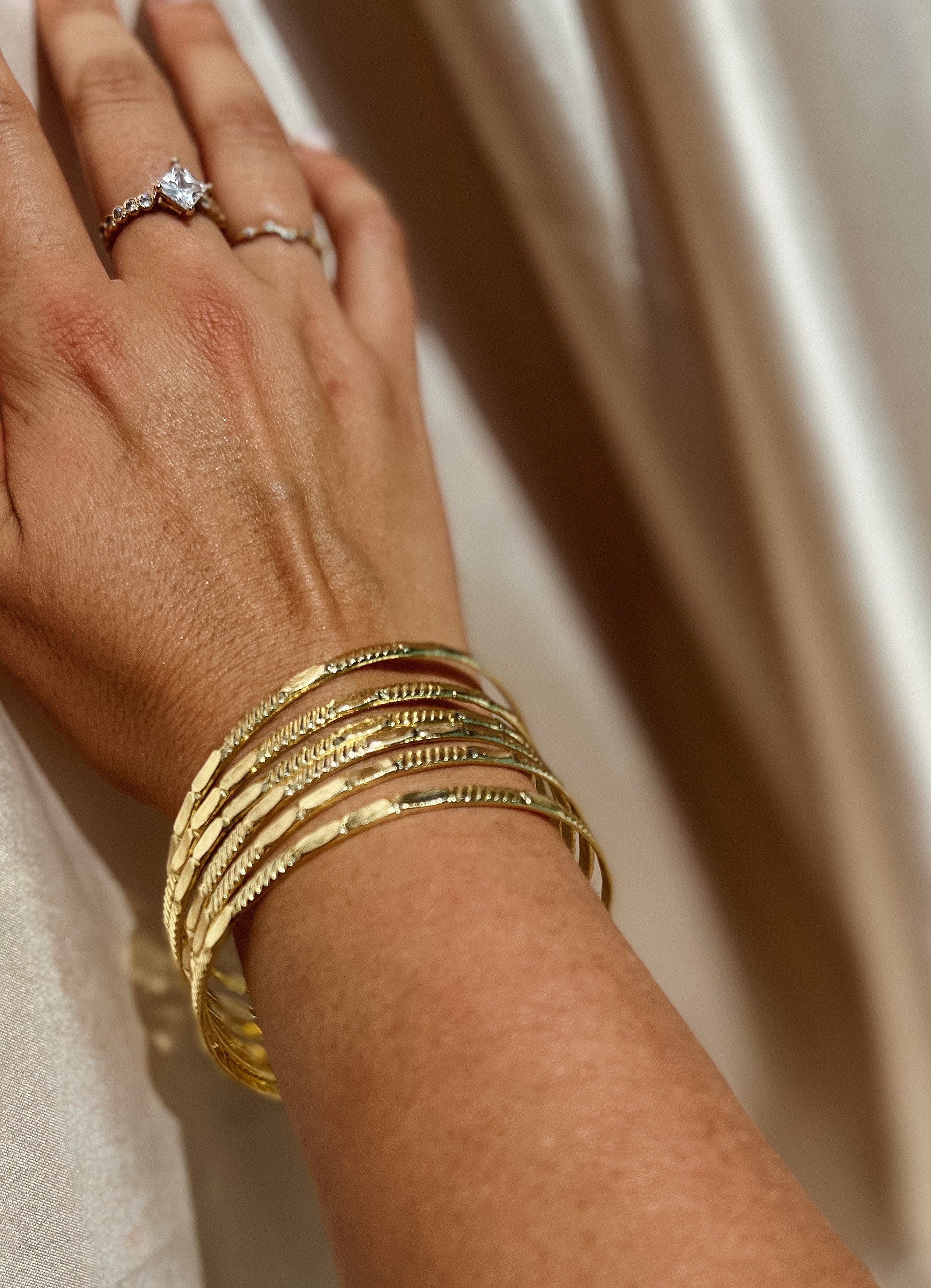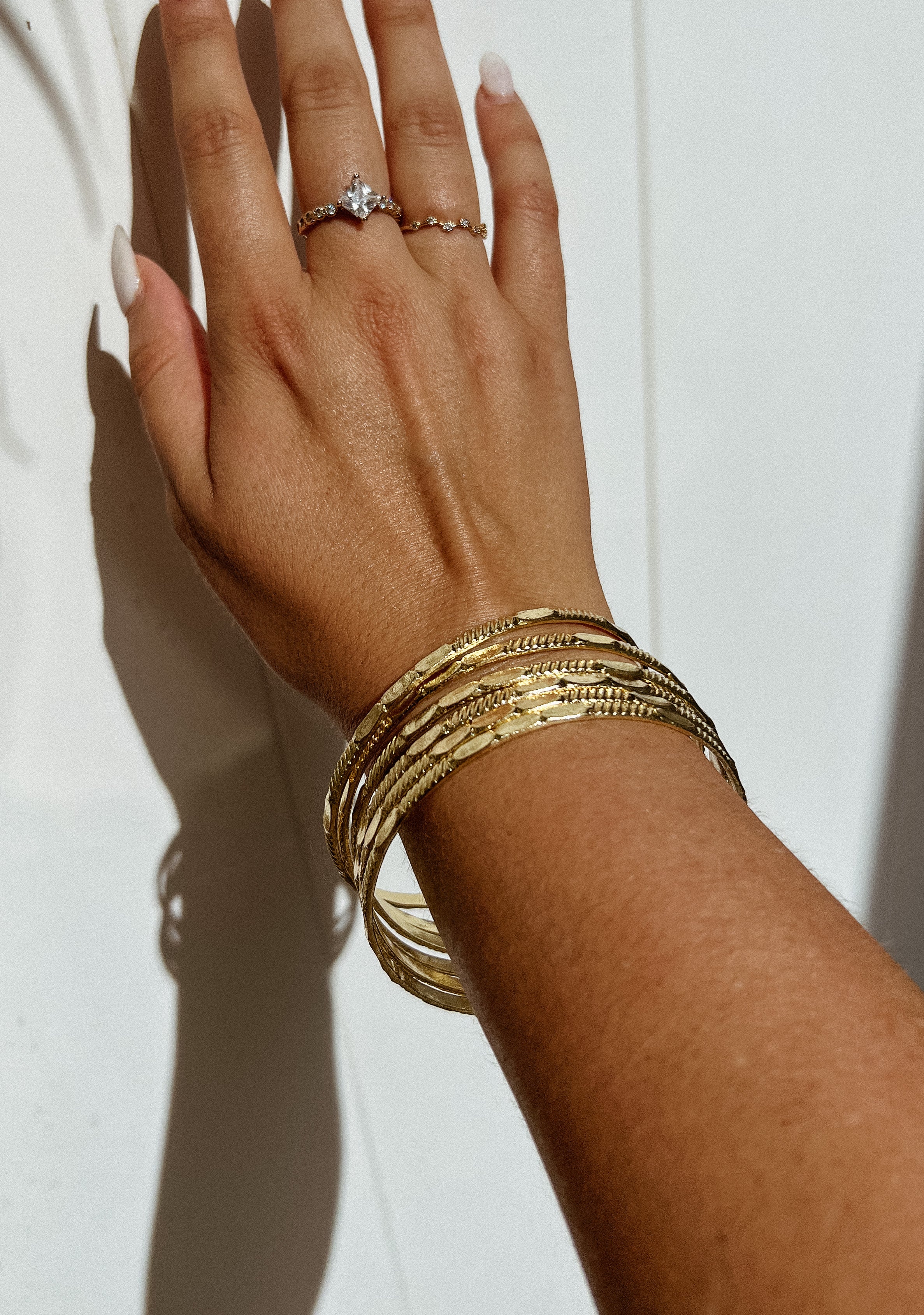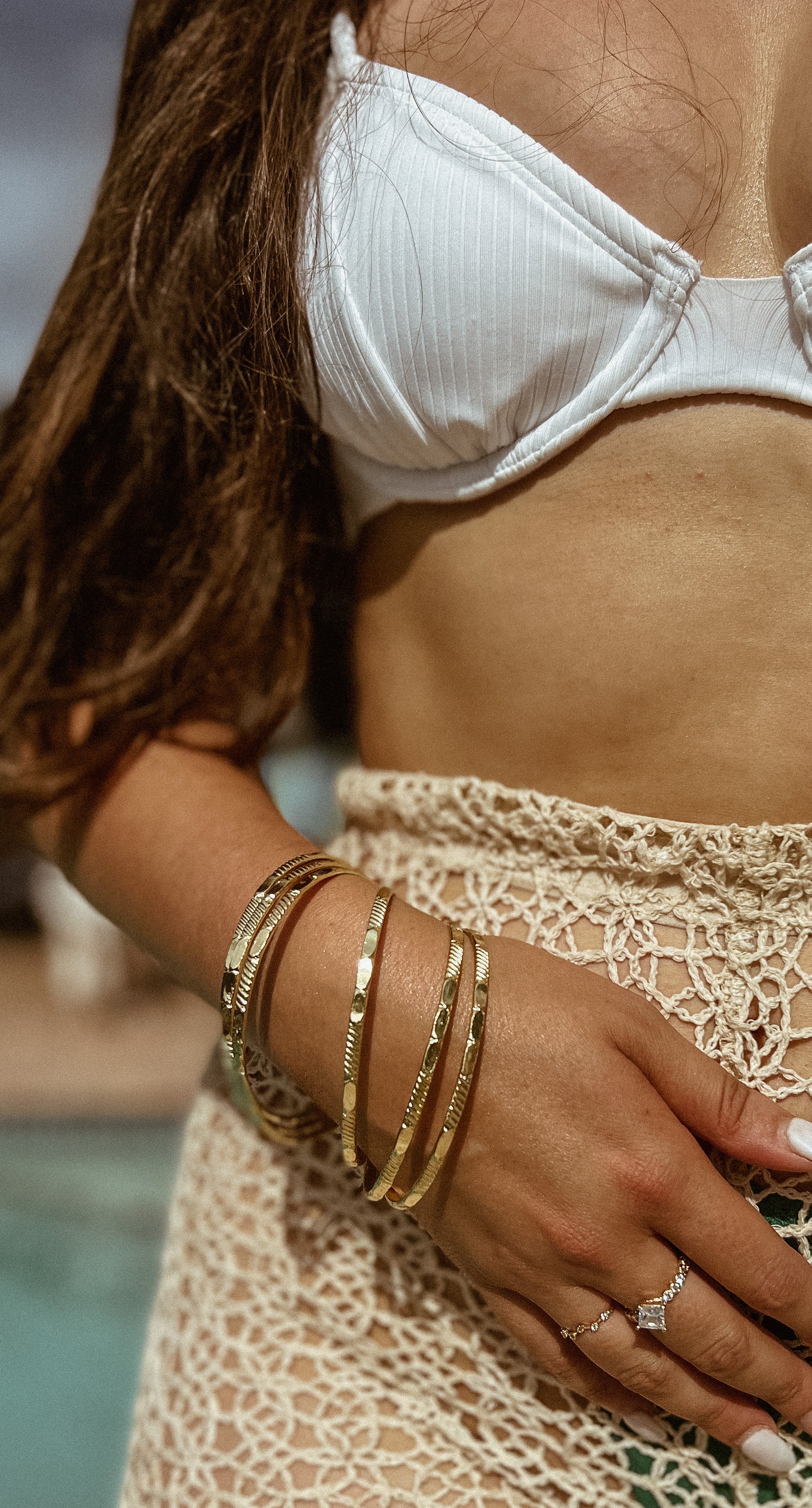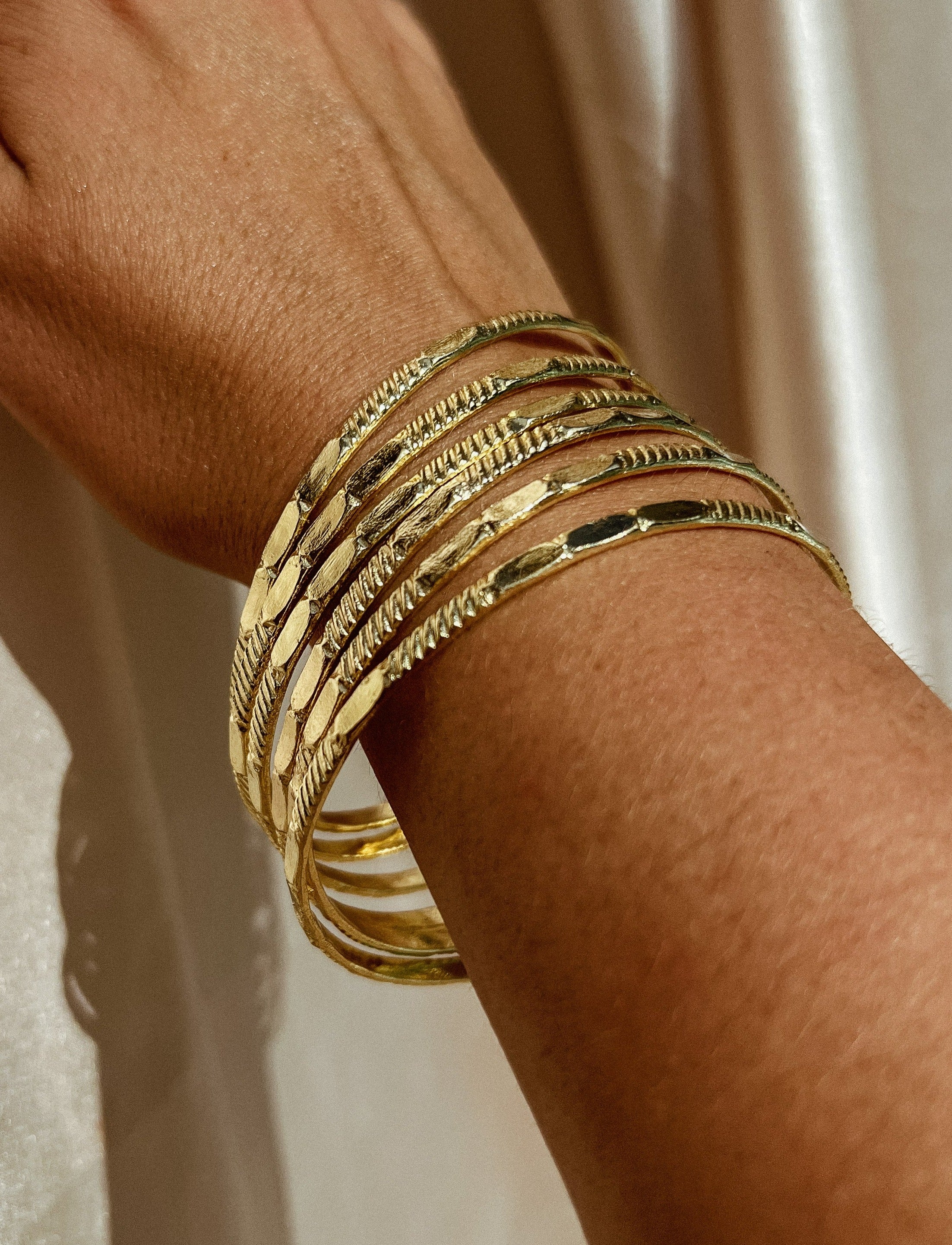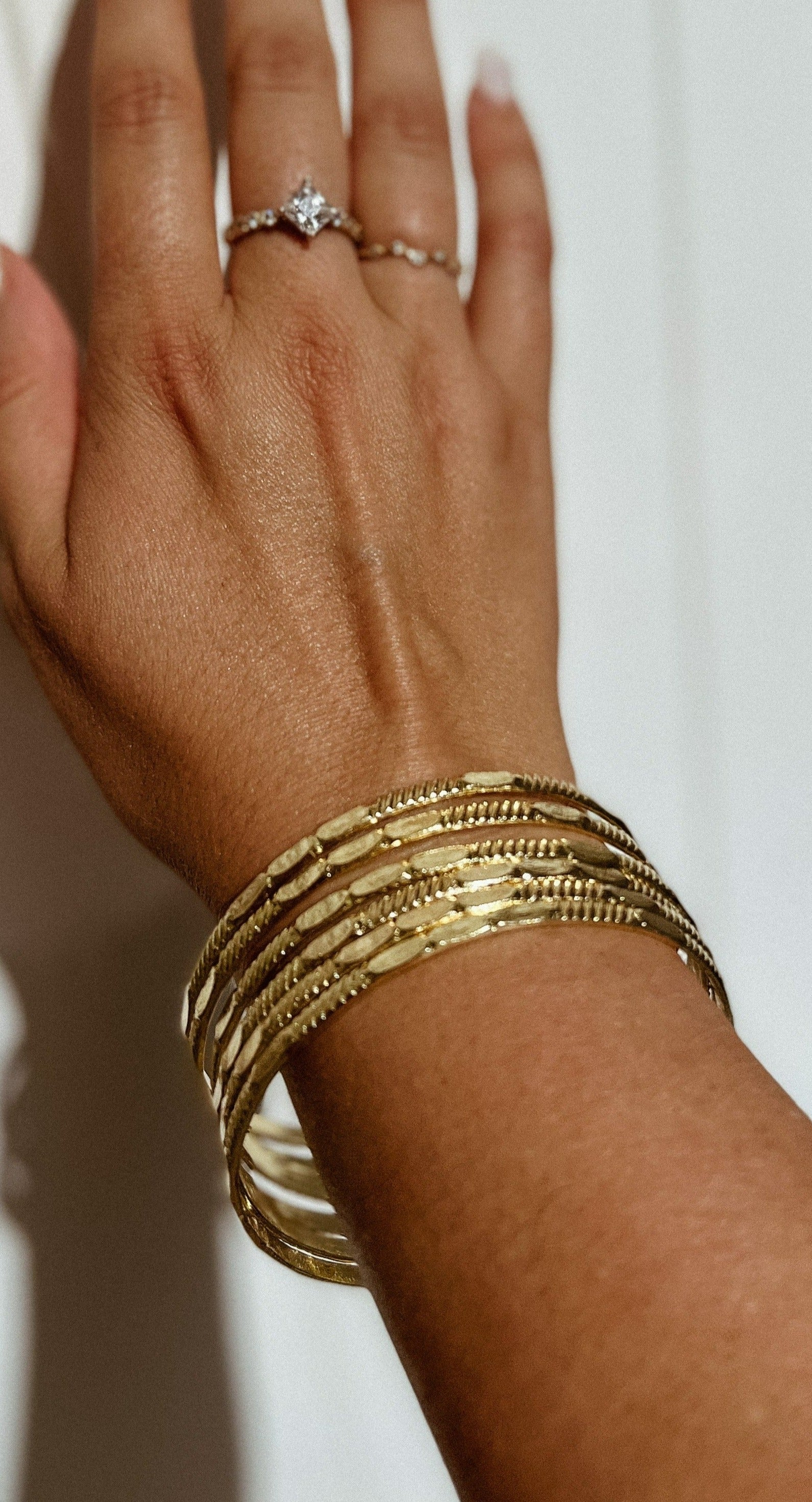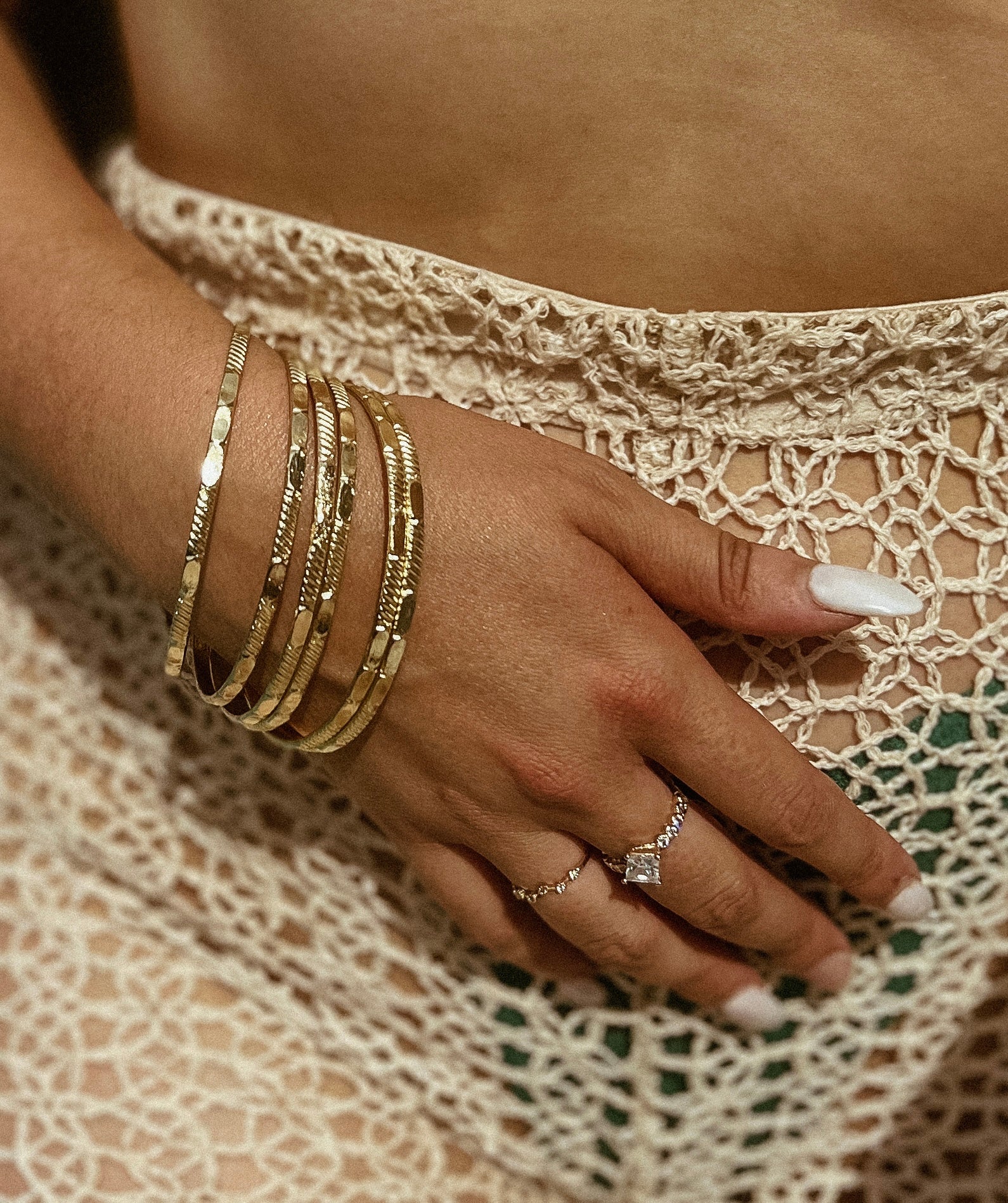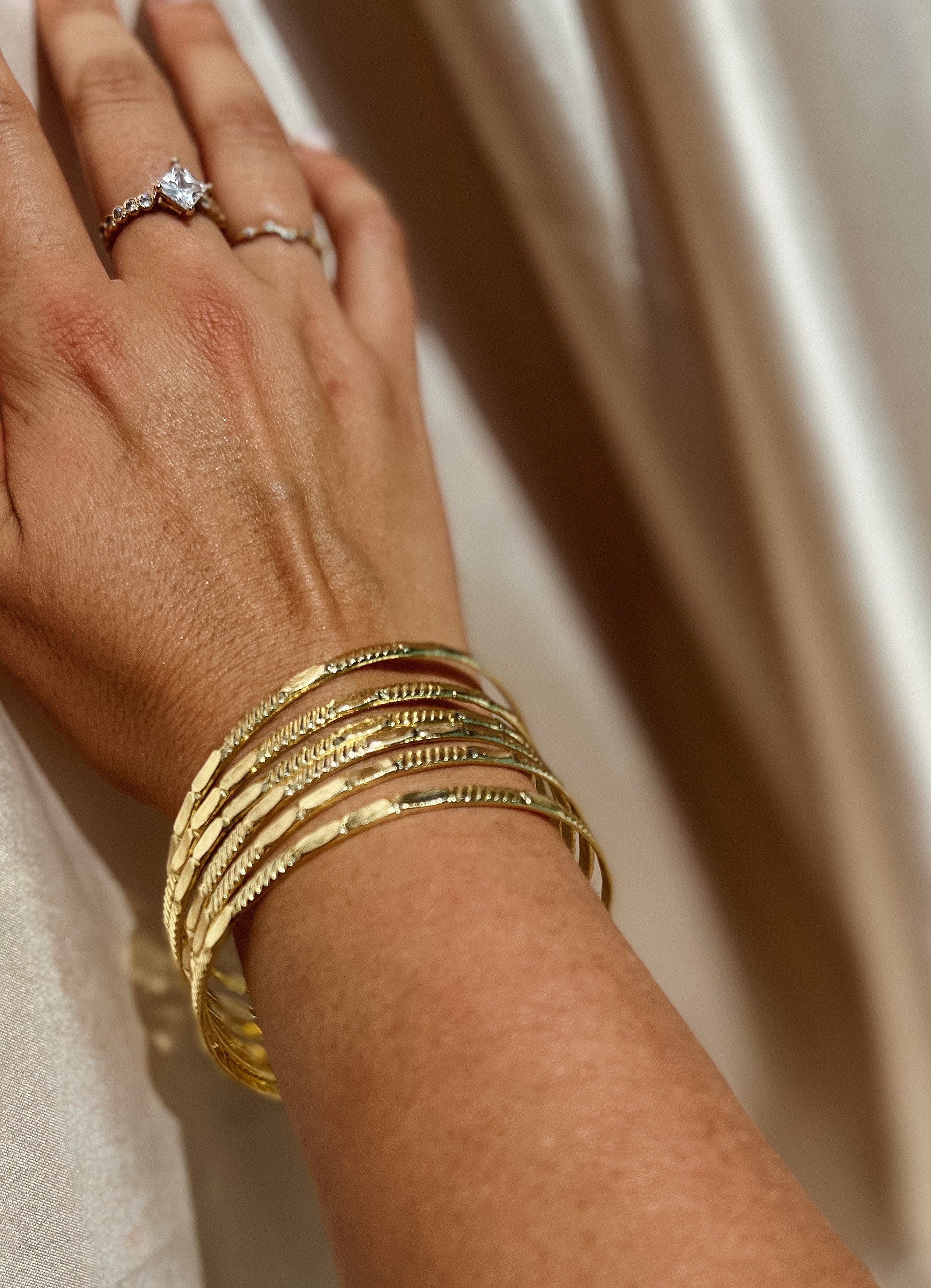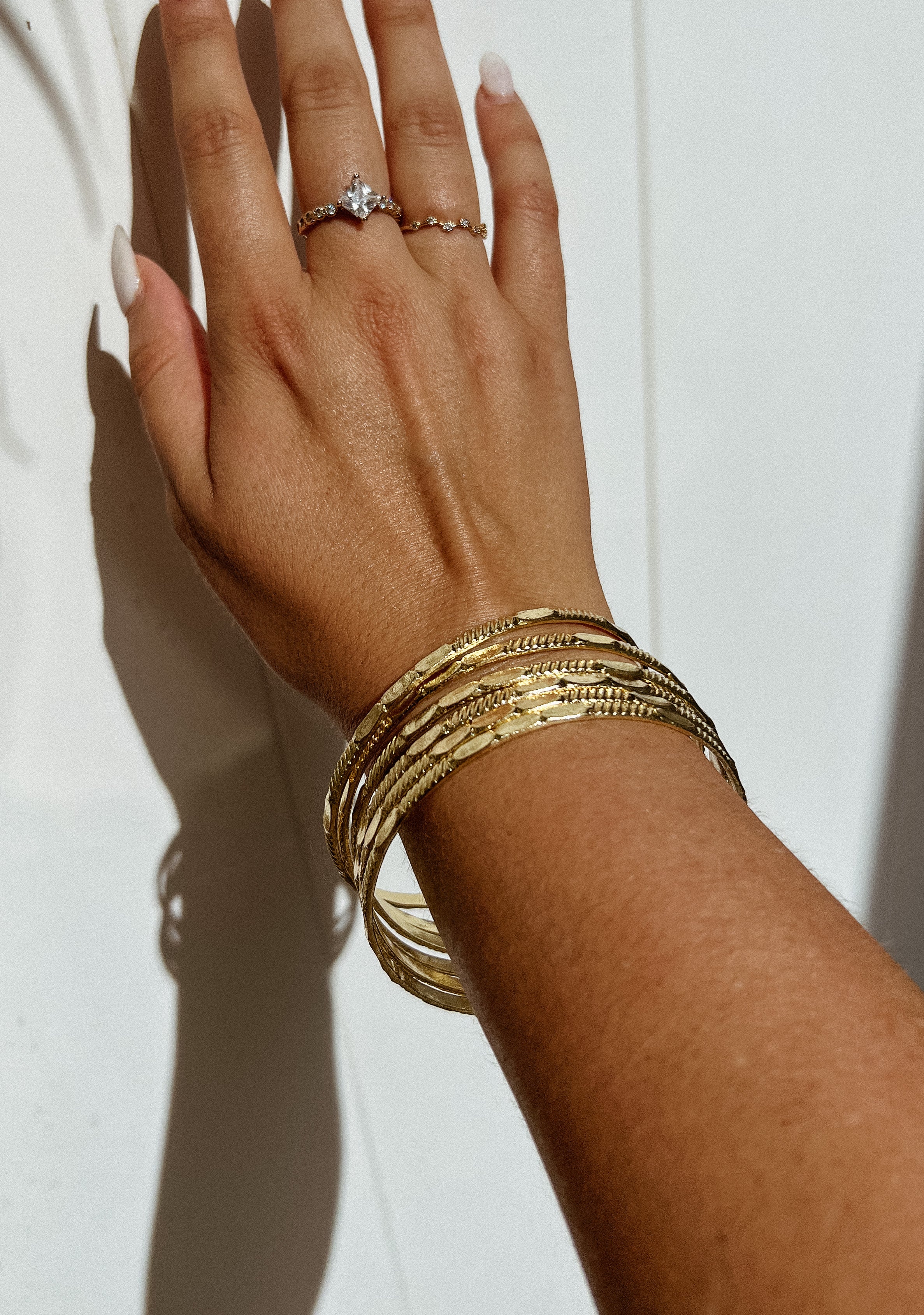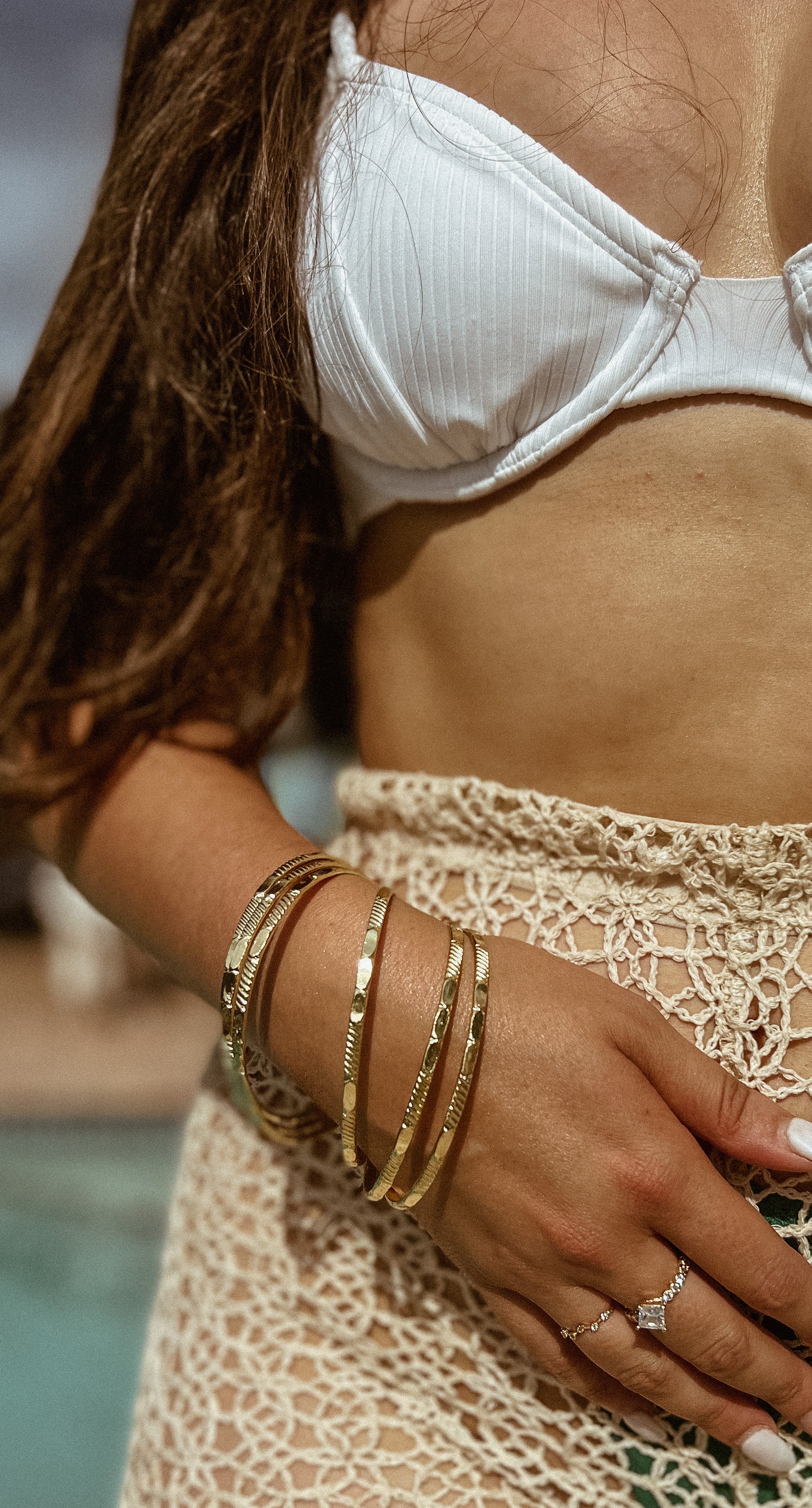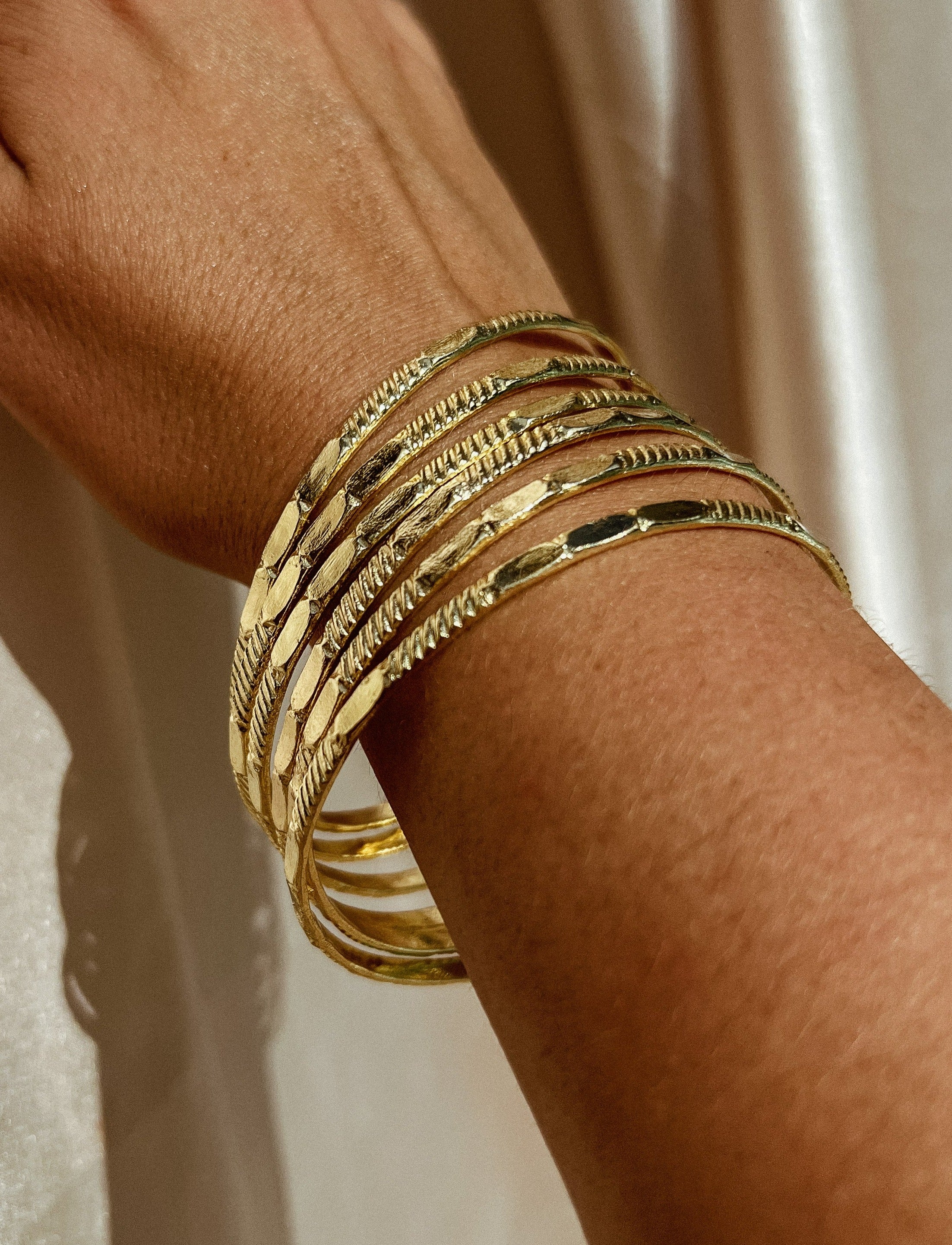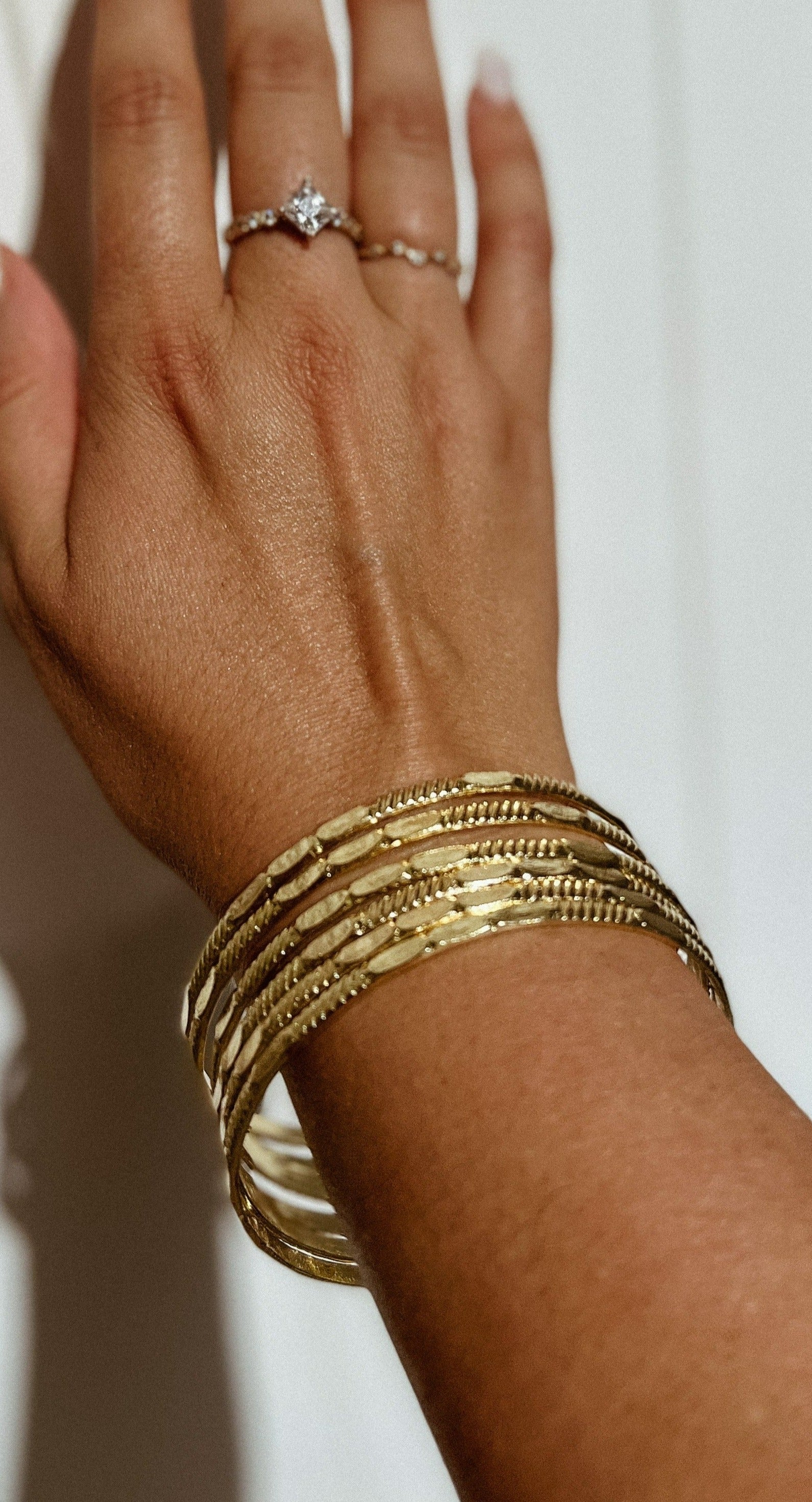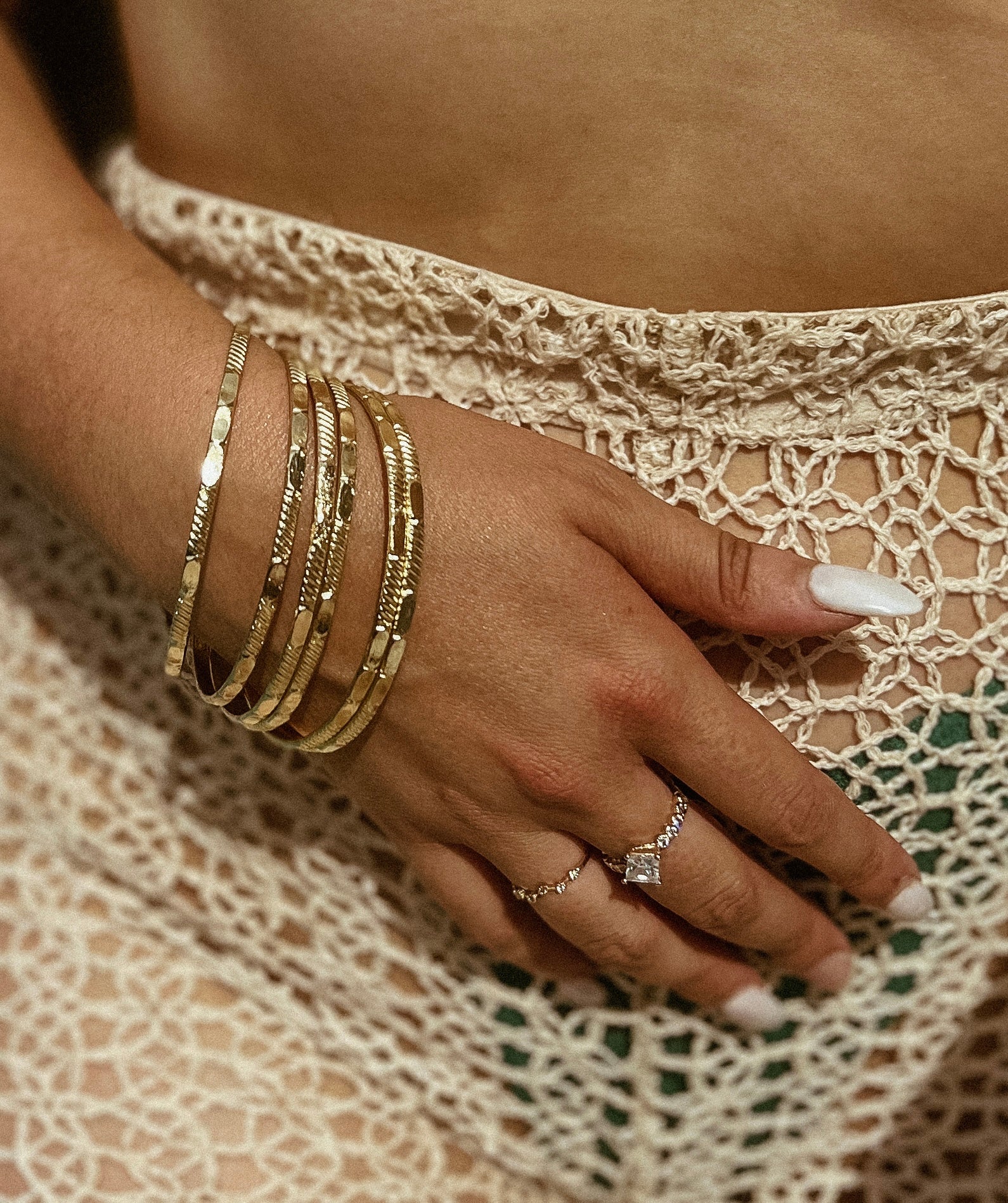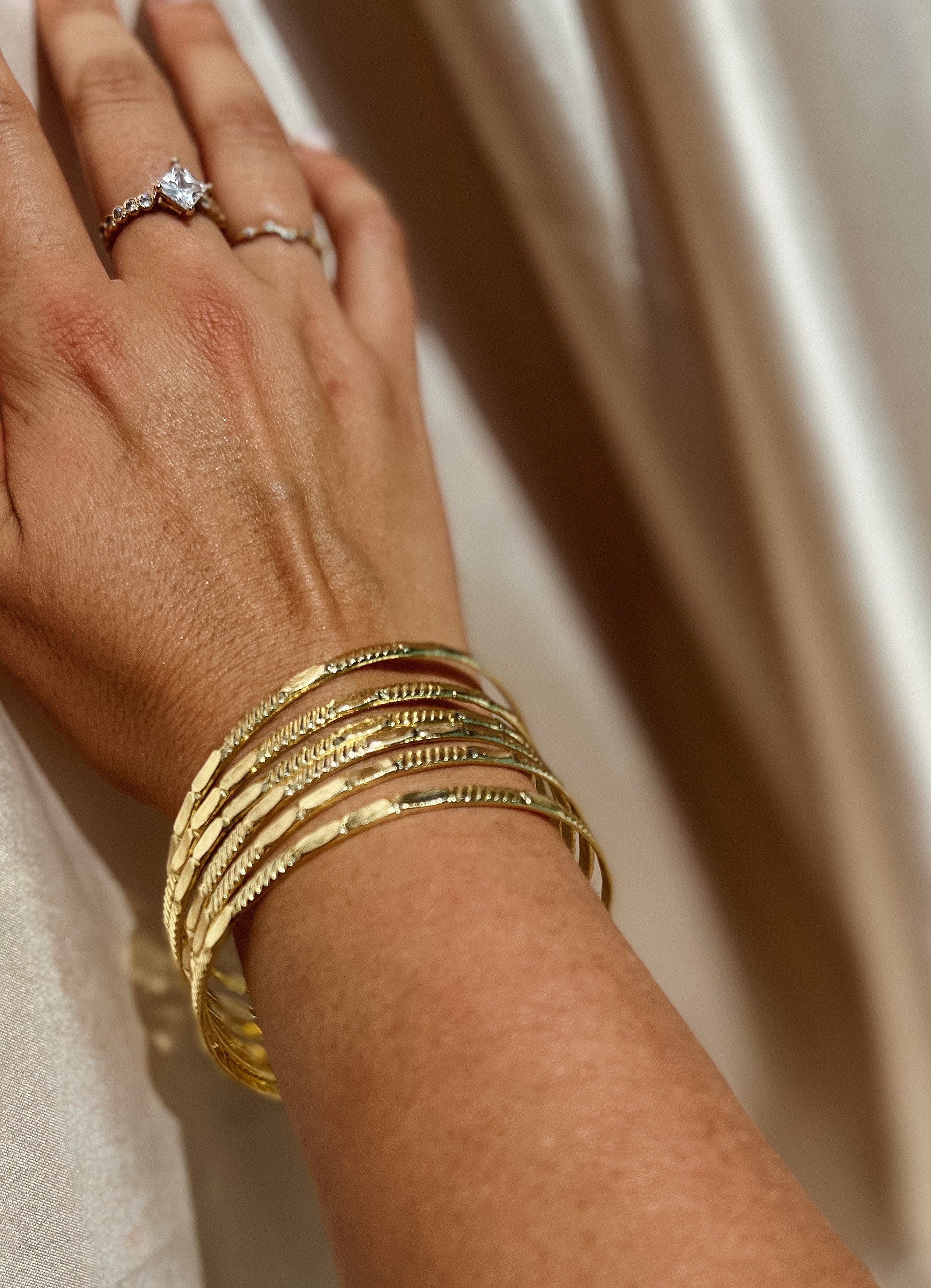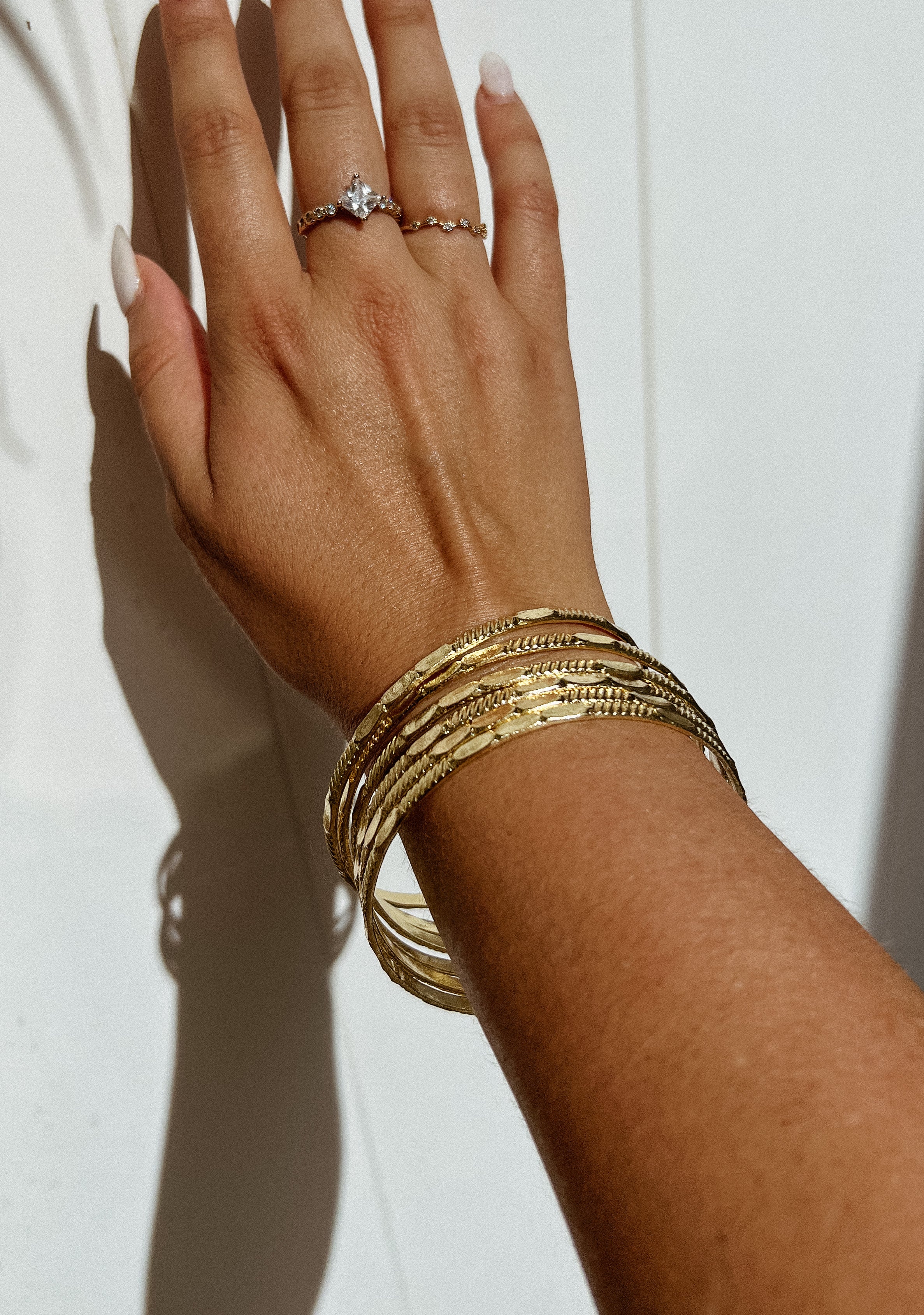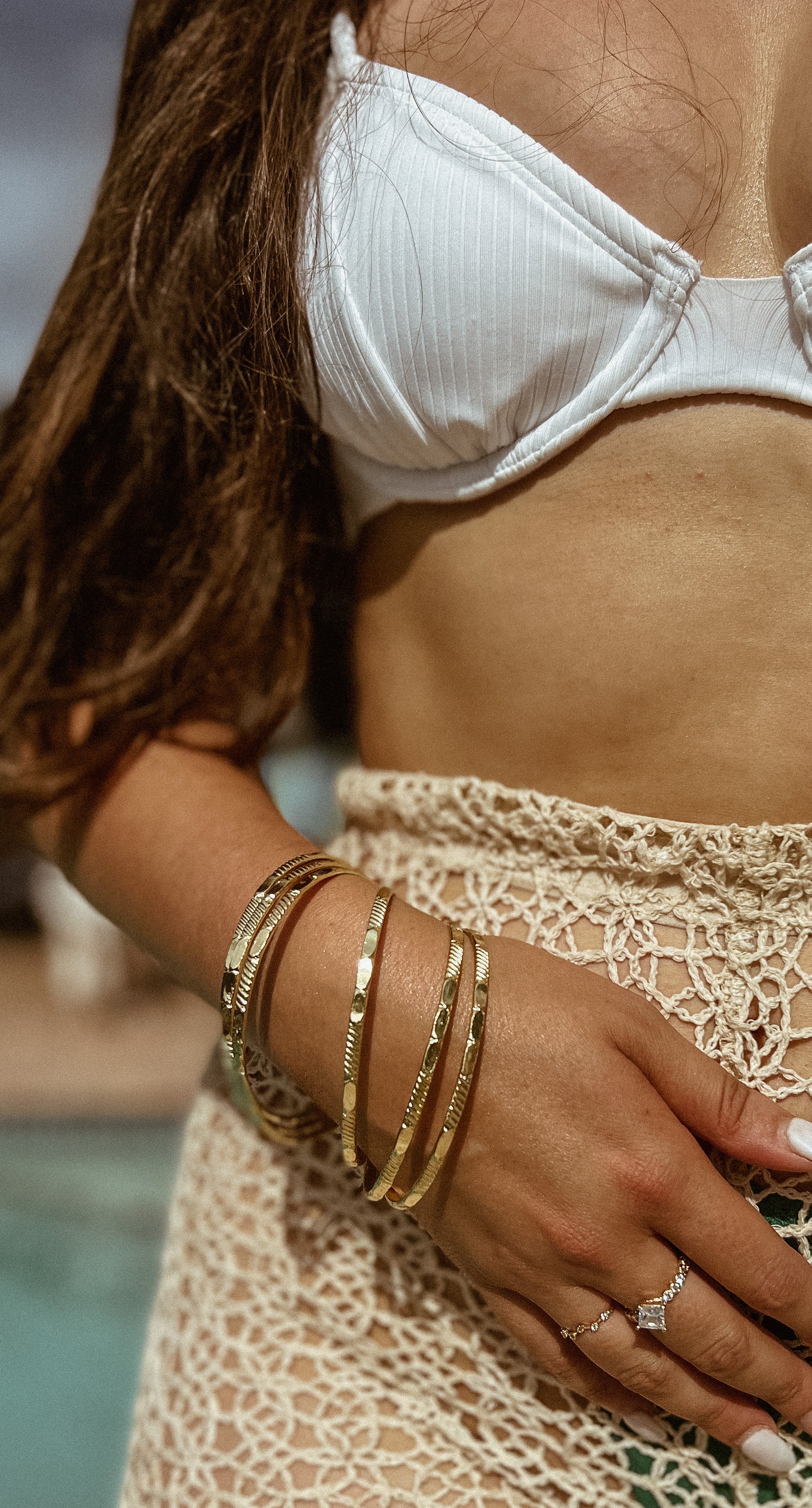 18kt Gold Filled 3mm Hammered Bangles - These hammered 18kt gold filled bangles are perfect for everyday wear. Crafted from 18kt gold filled metal, these bangles are durable and won't tarnish over time. The hammered texture adds a unique, modern look to any ensemble. With a polished finish, these bangles are sure to make a statement. Whether worn alone or stacked with other jewelry, these bangles are sure to bring a touch of luxury to your look.
SMALL: 2 1/4" IN DIAMETER 
MEDIUM: 2 1/2" IN DIAMETER 
LARGE: 2 3/4" IN DIAMETER 
EXTRA LARGE - 3" IN DIAMETER
Jewelry Care: Quality: Excellent, Non Tarnish/Water Resistant Jewelry. Gold Filled Jewelry is the best alternative to solid gold & most affordable for the quality. It can last a long time with proper jewelry care. Every order comes with instructions on how to care for the Jewelry for ultimate longevity. As with all pieces that are not real gold, it is advised that you take proper jewelry care by not exposing to any harsh chemicals & taking off jewelry before going in the sea. This quality is excellent & can at least as long as there is proper care.