Biggest sale of the year! 35% off with code: "CYBERMONDAY"!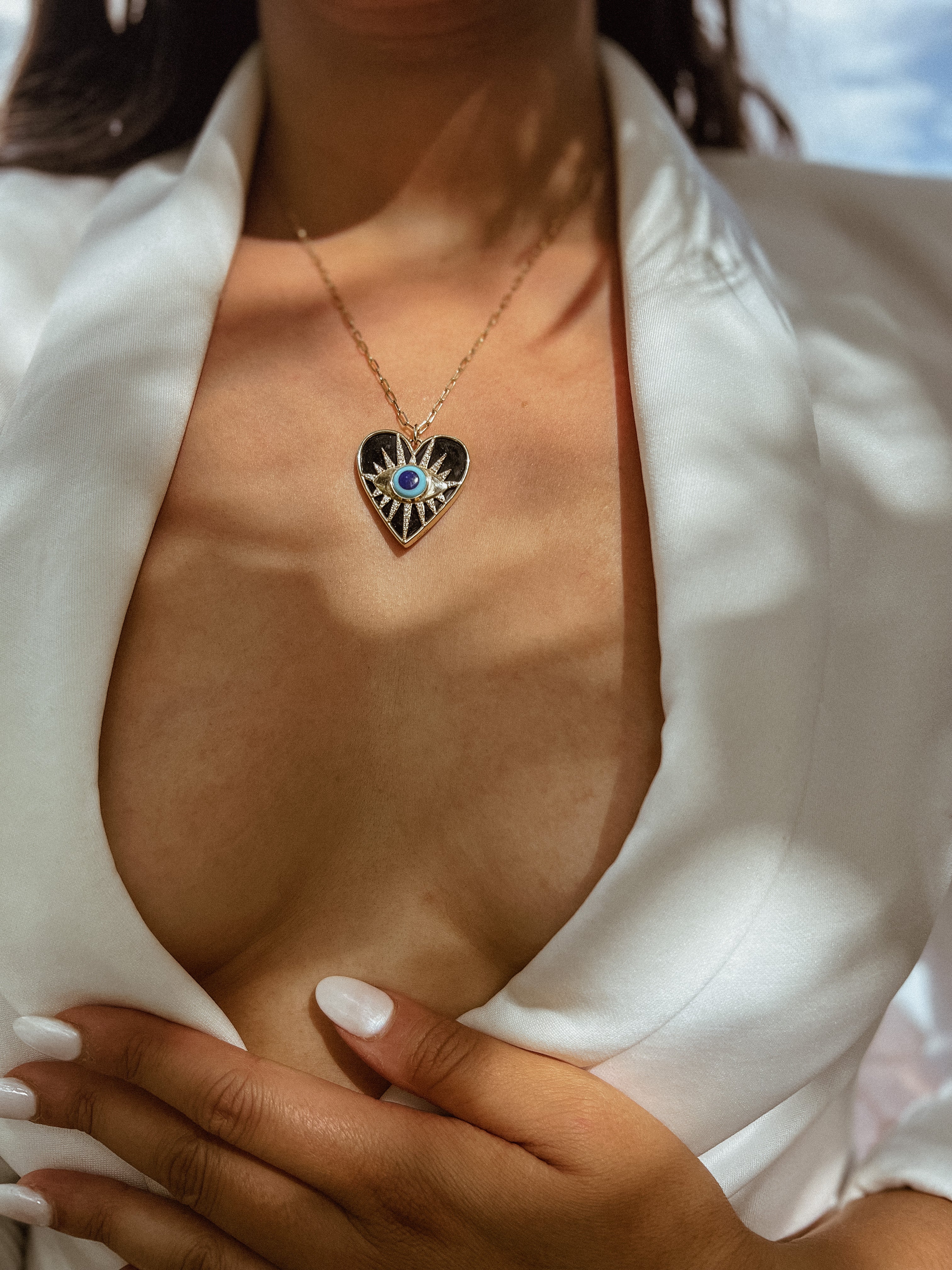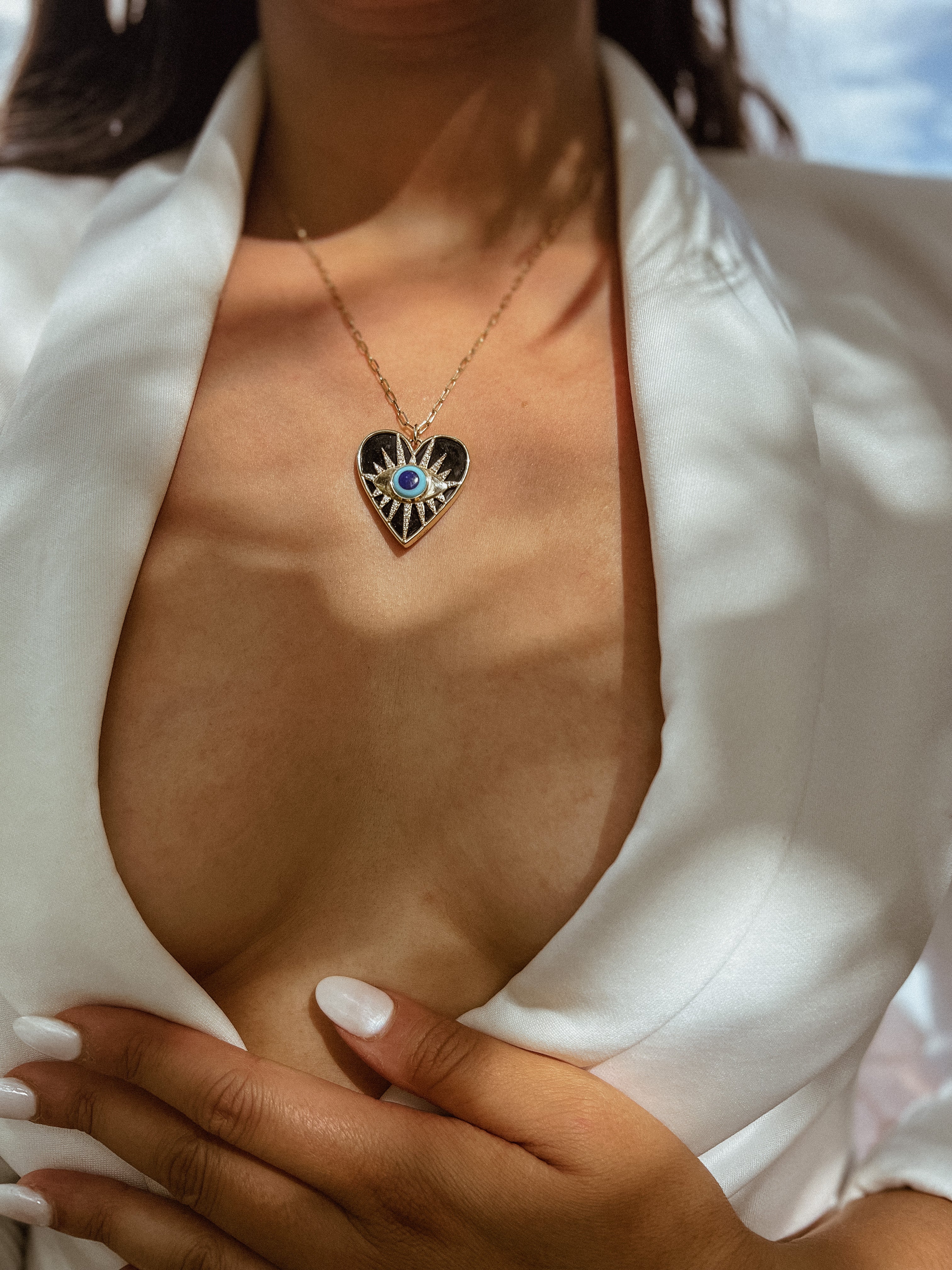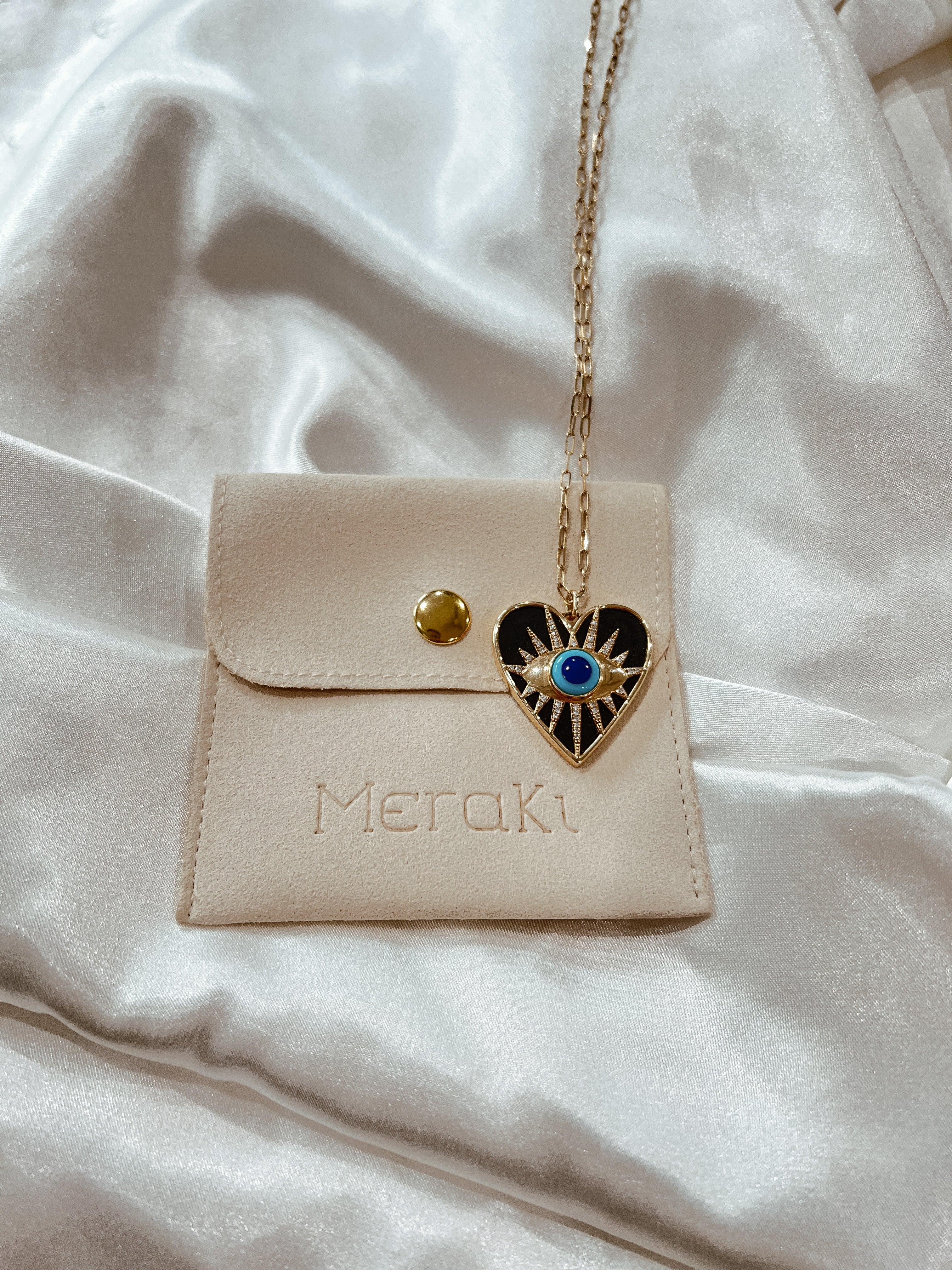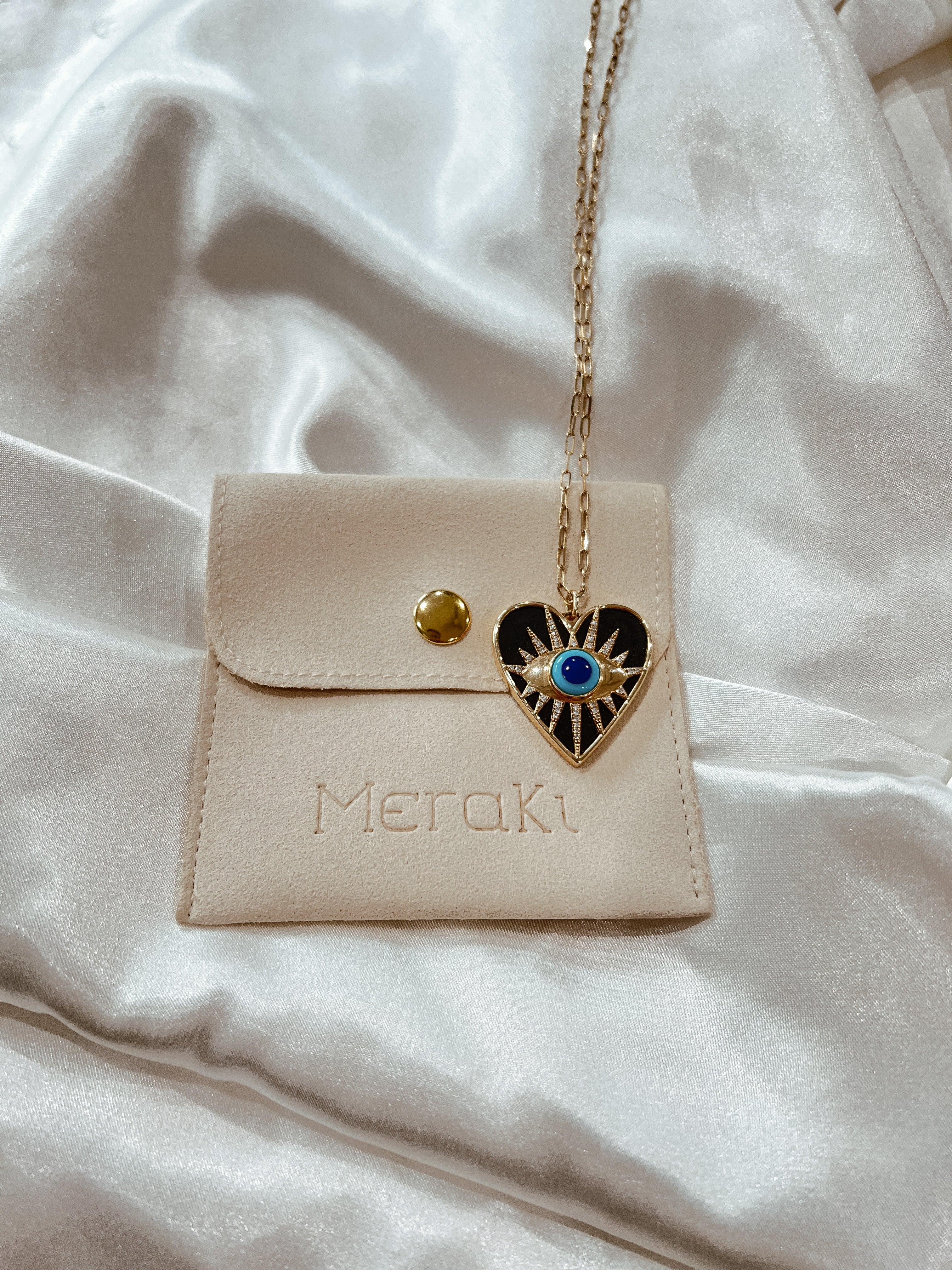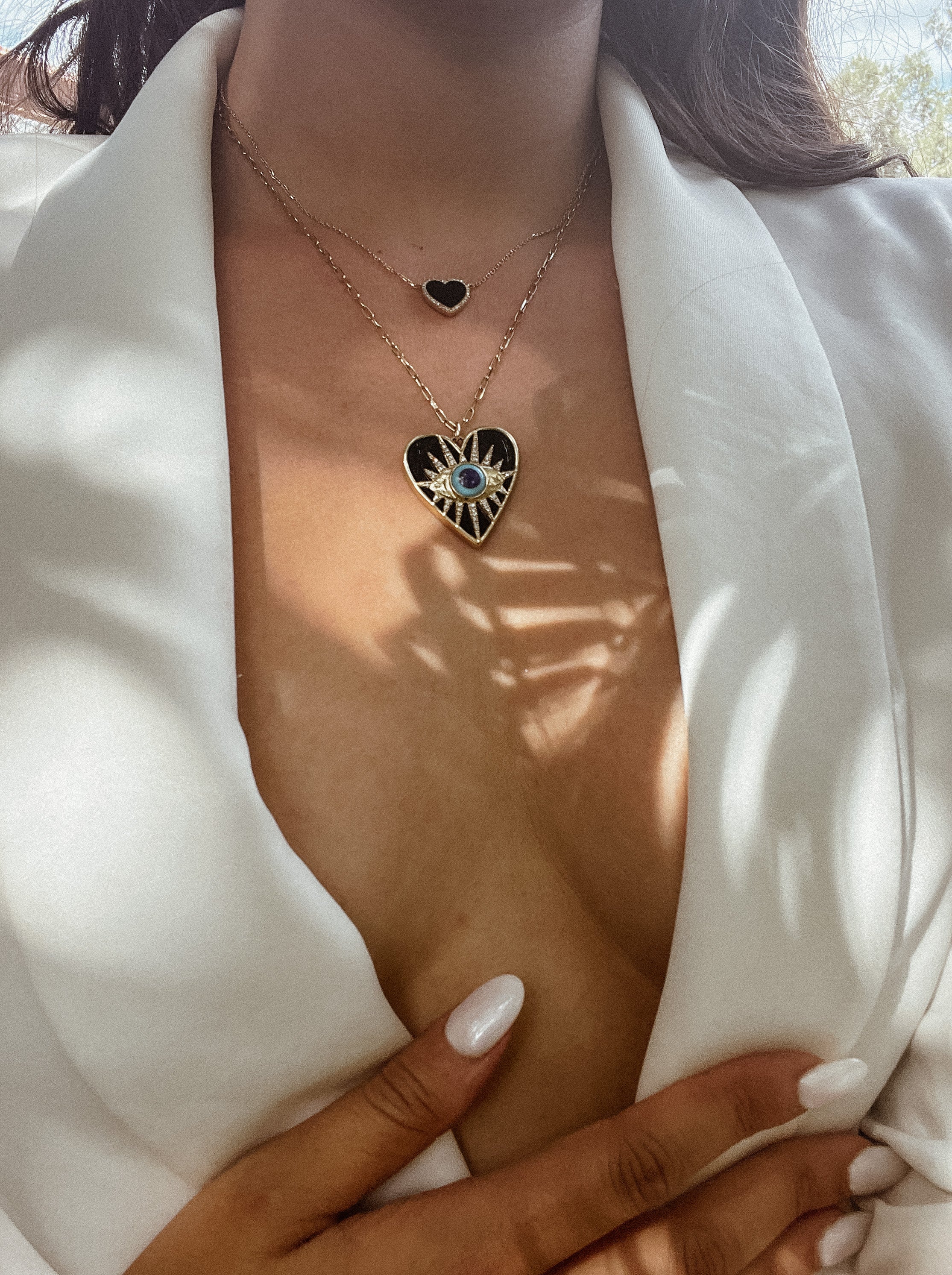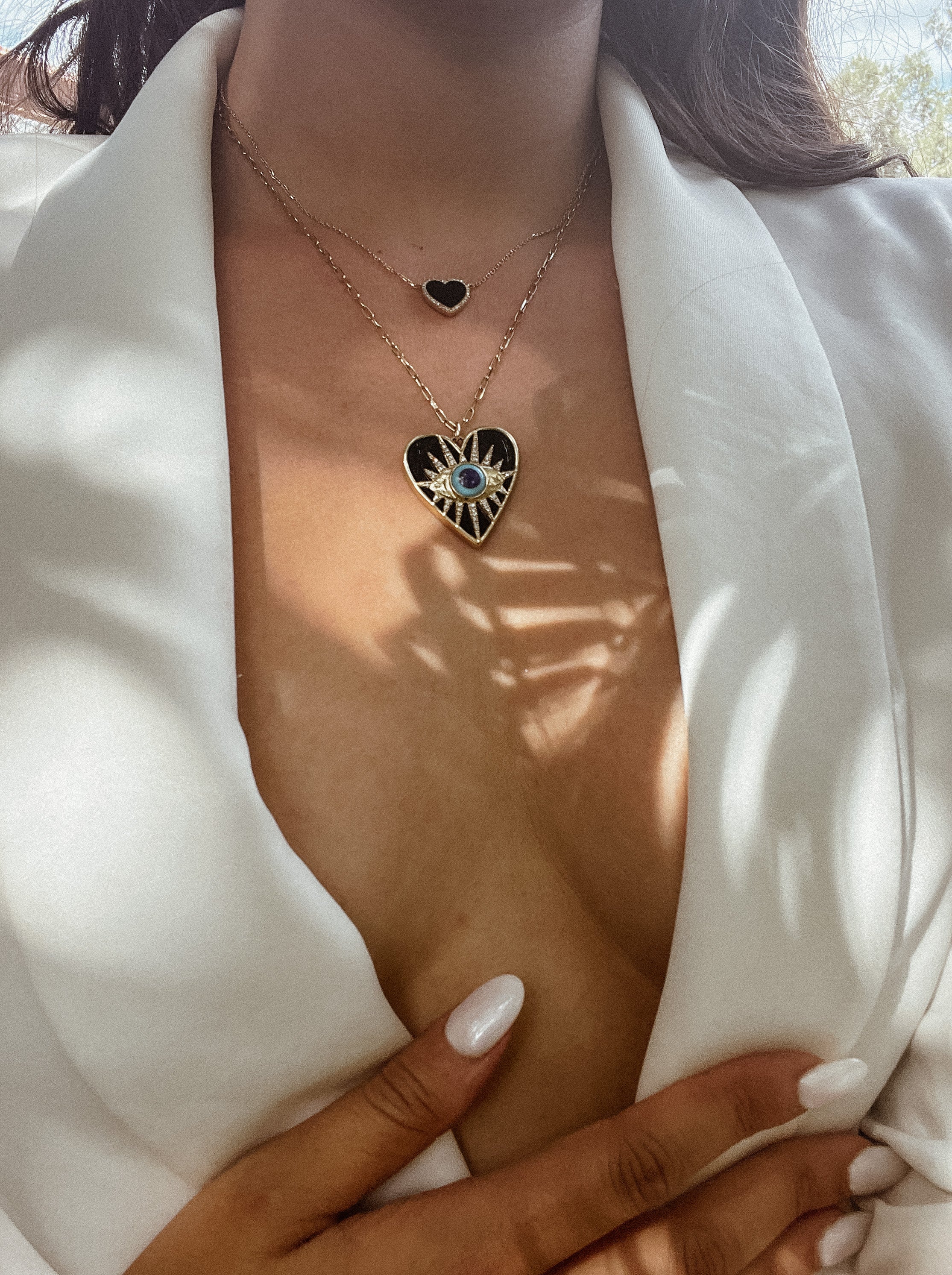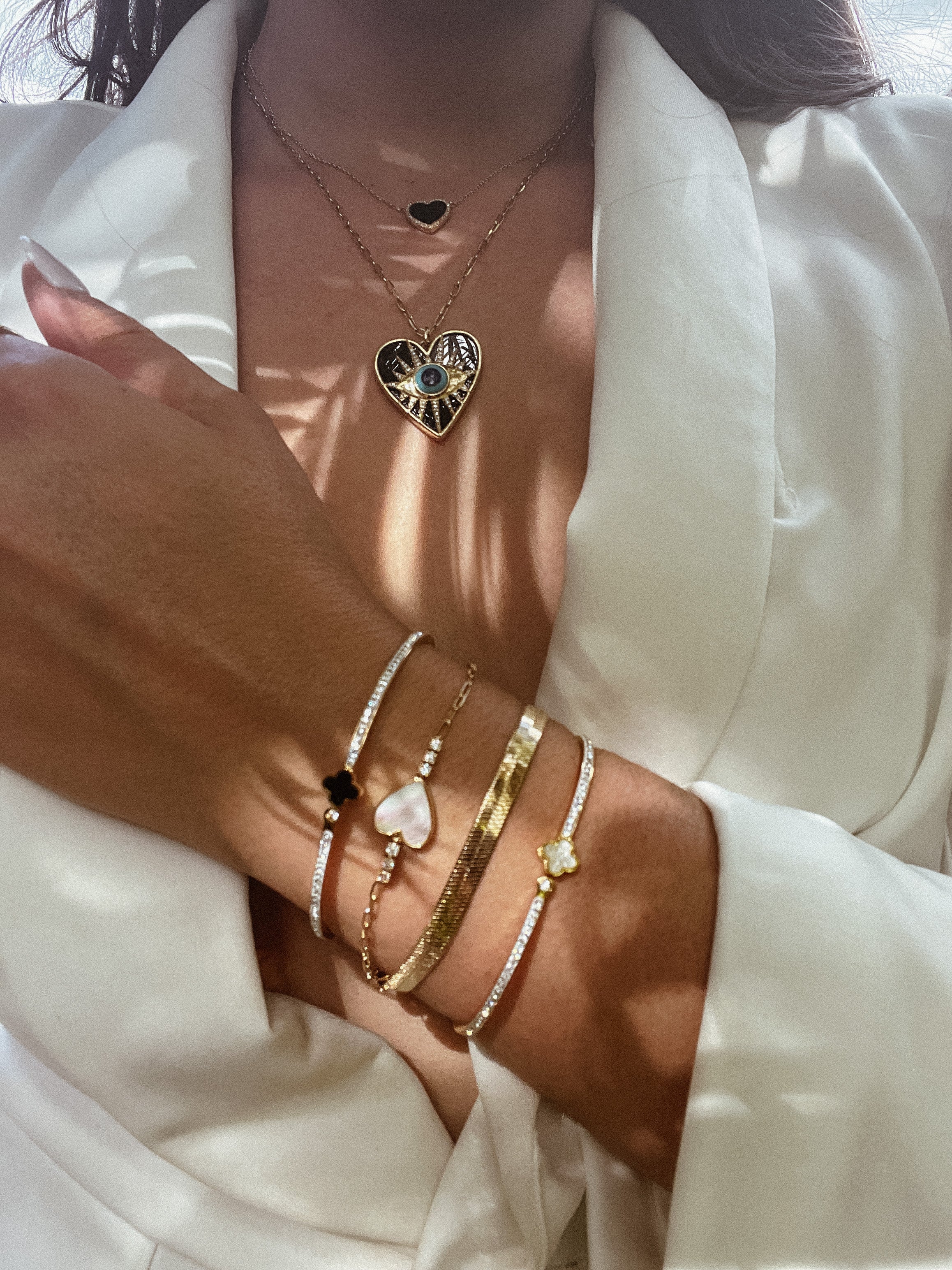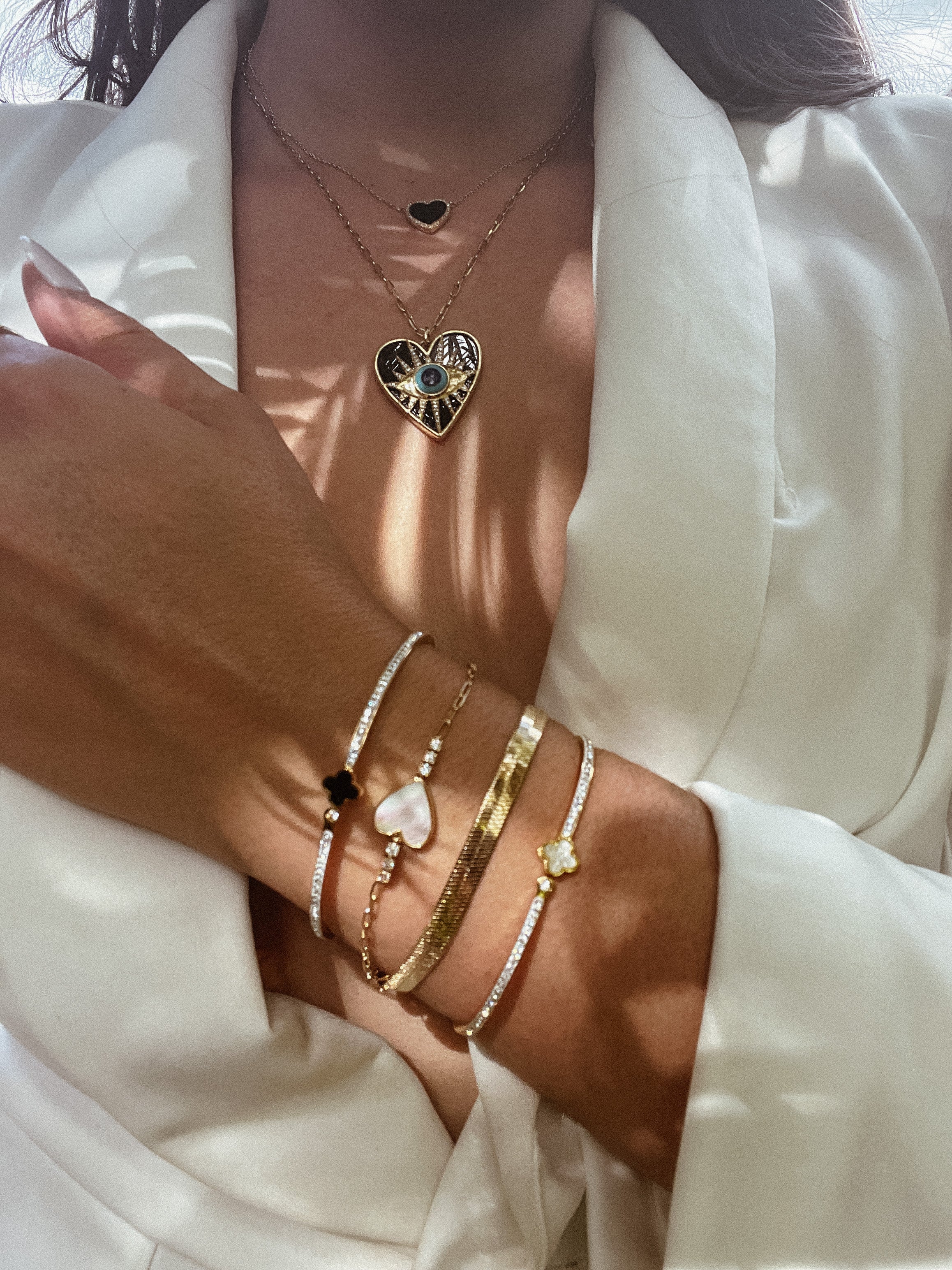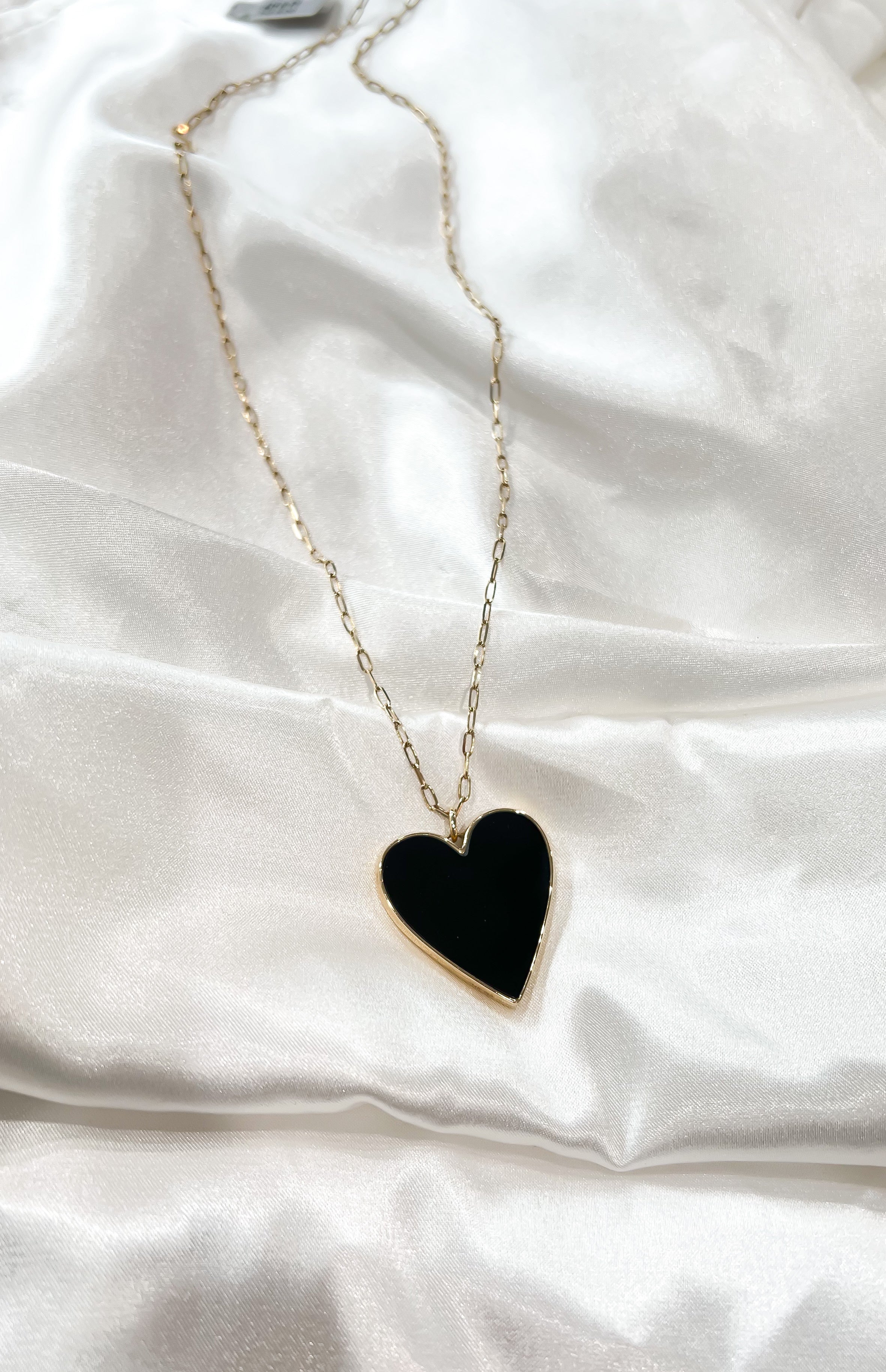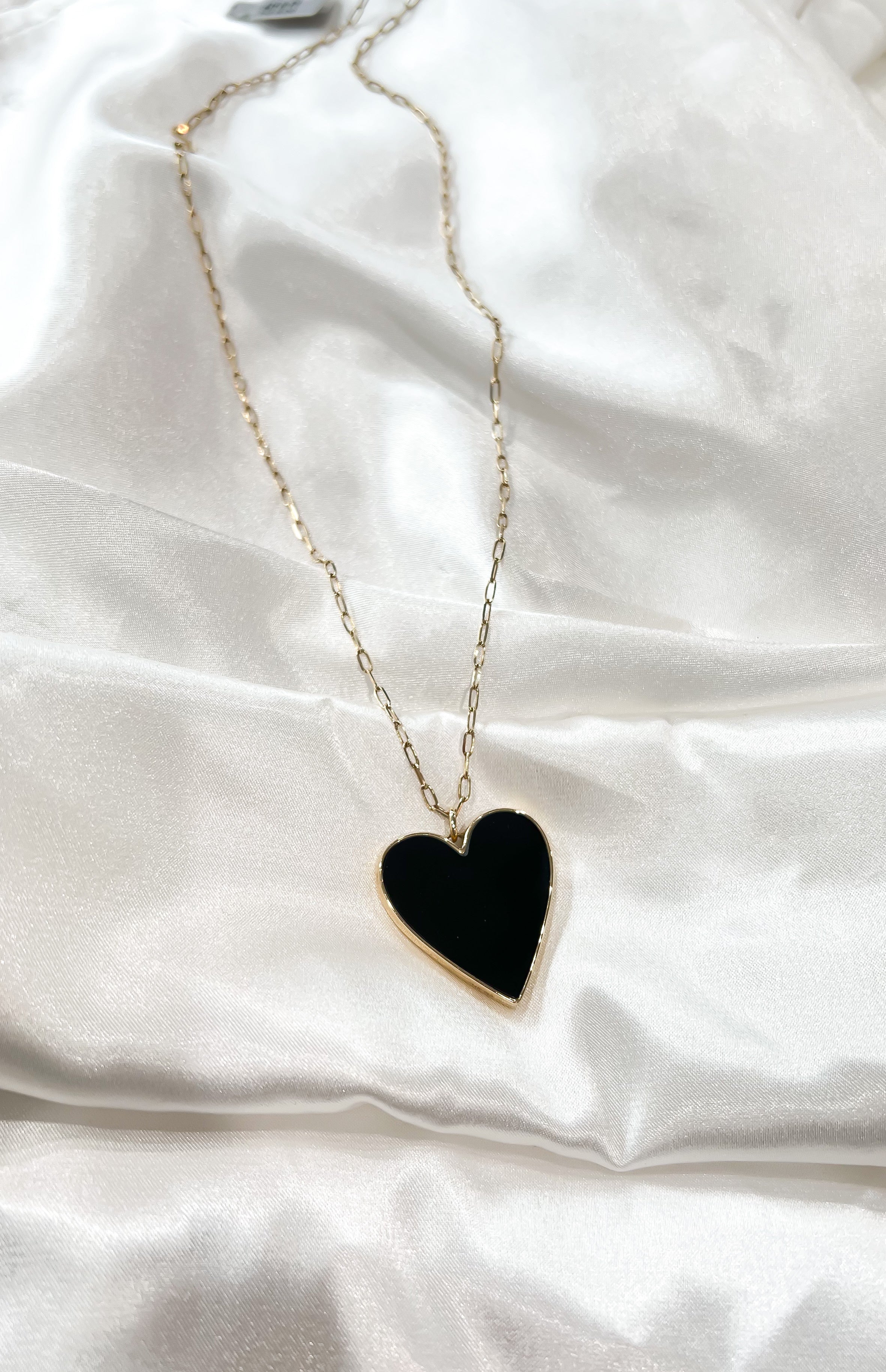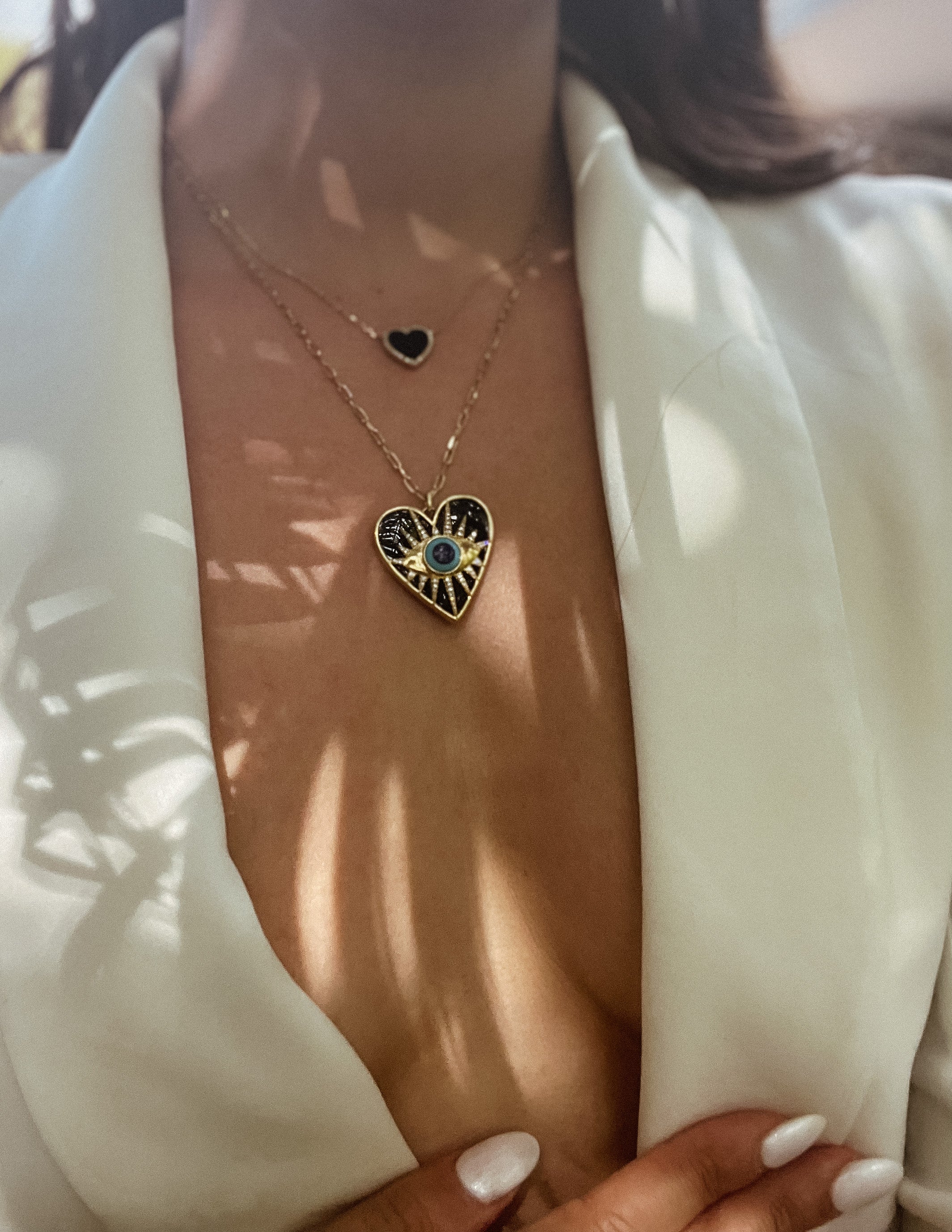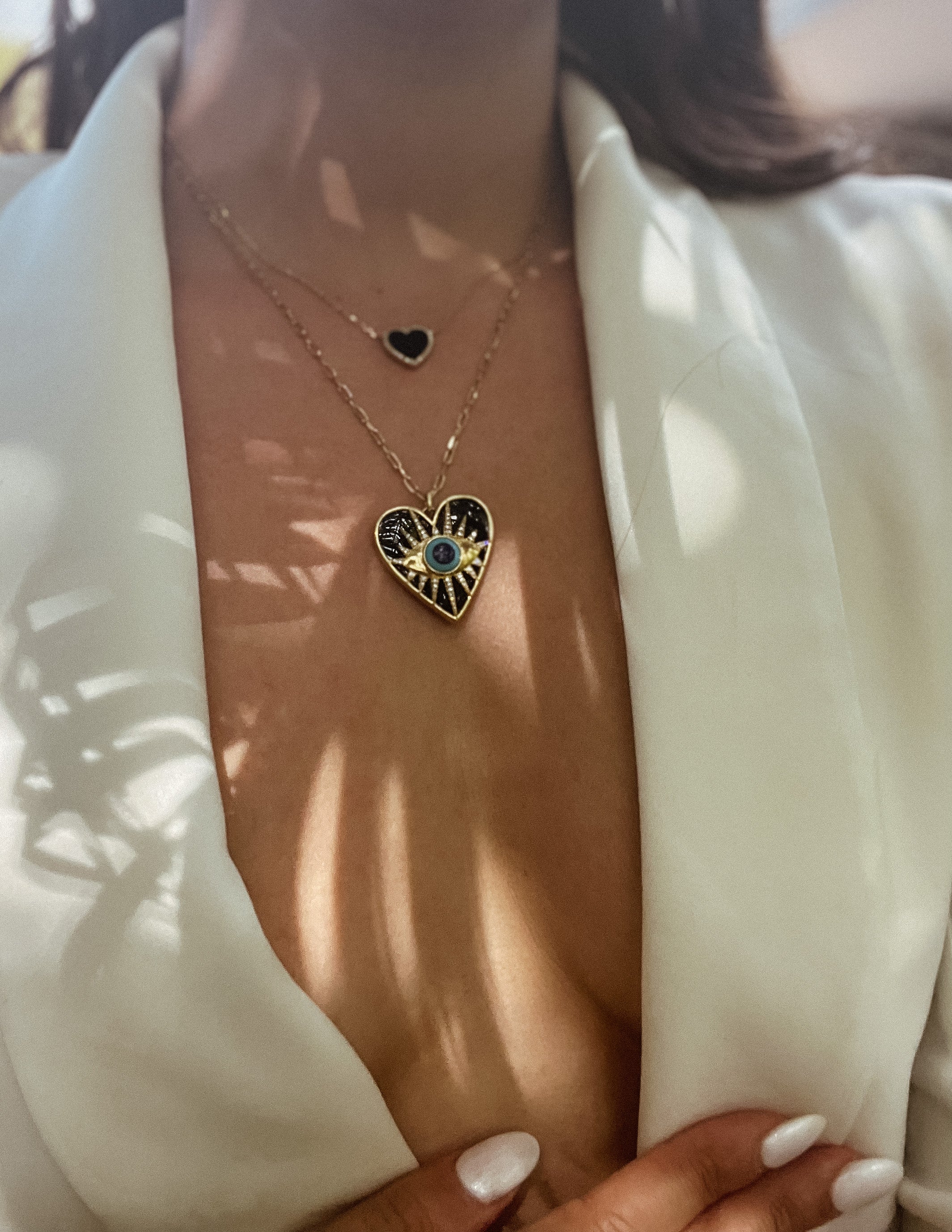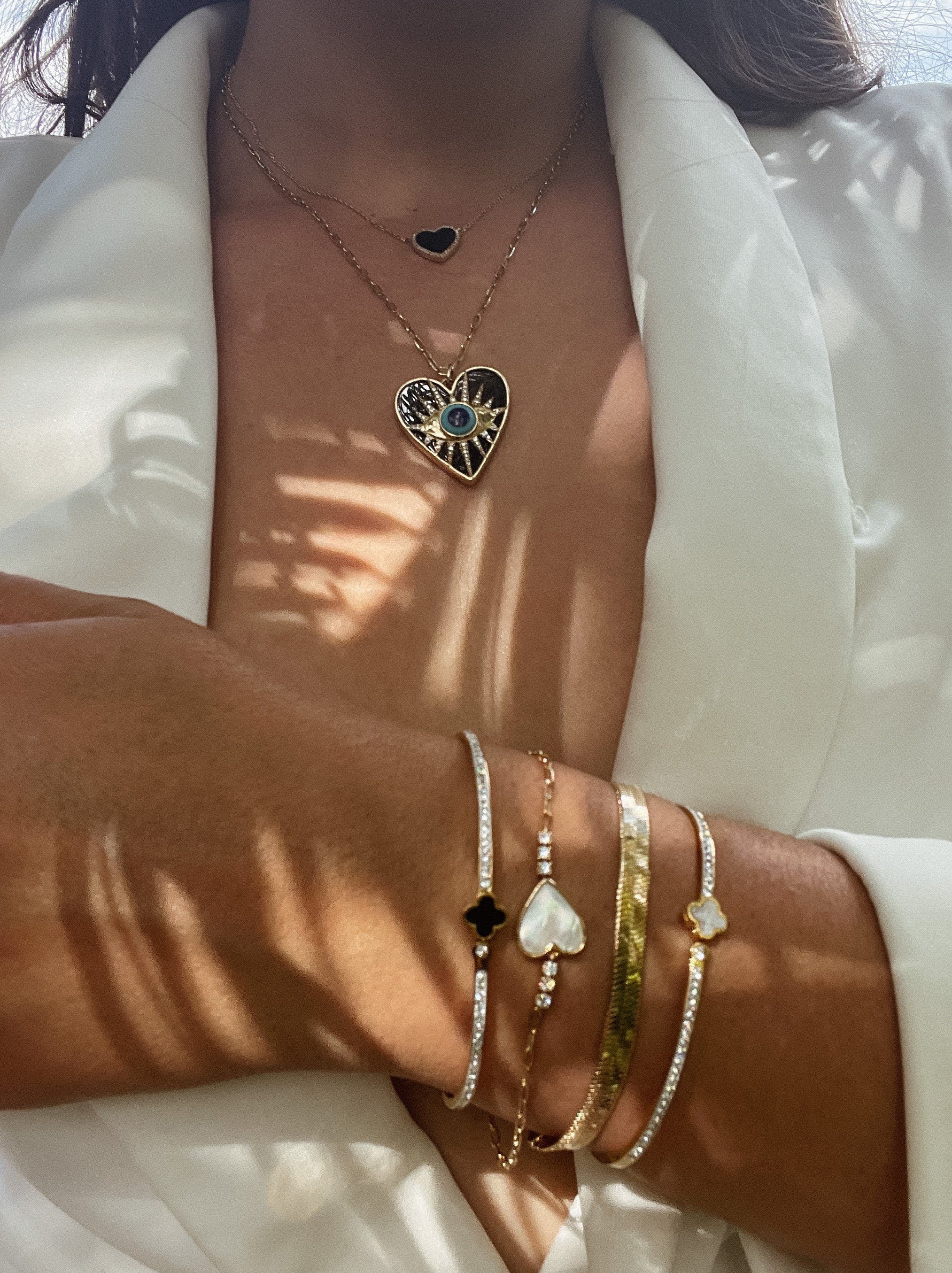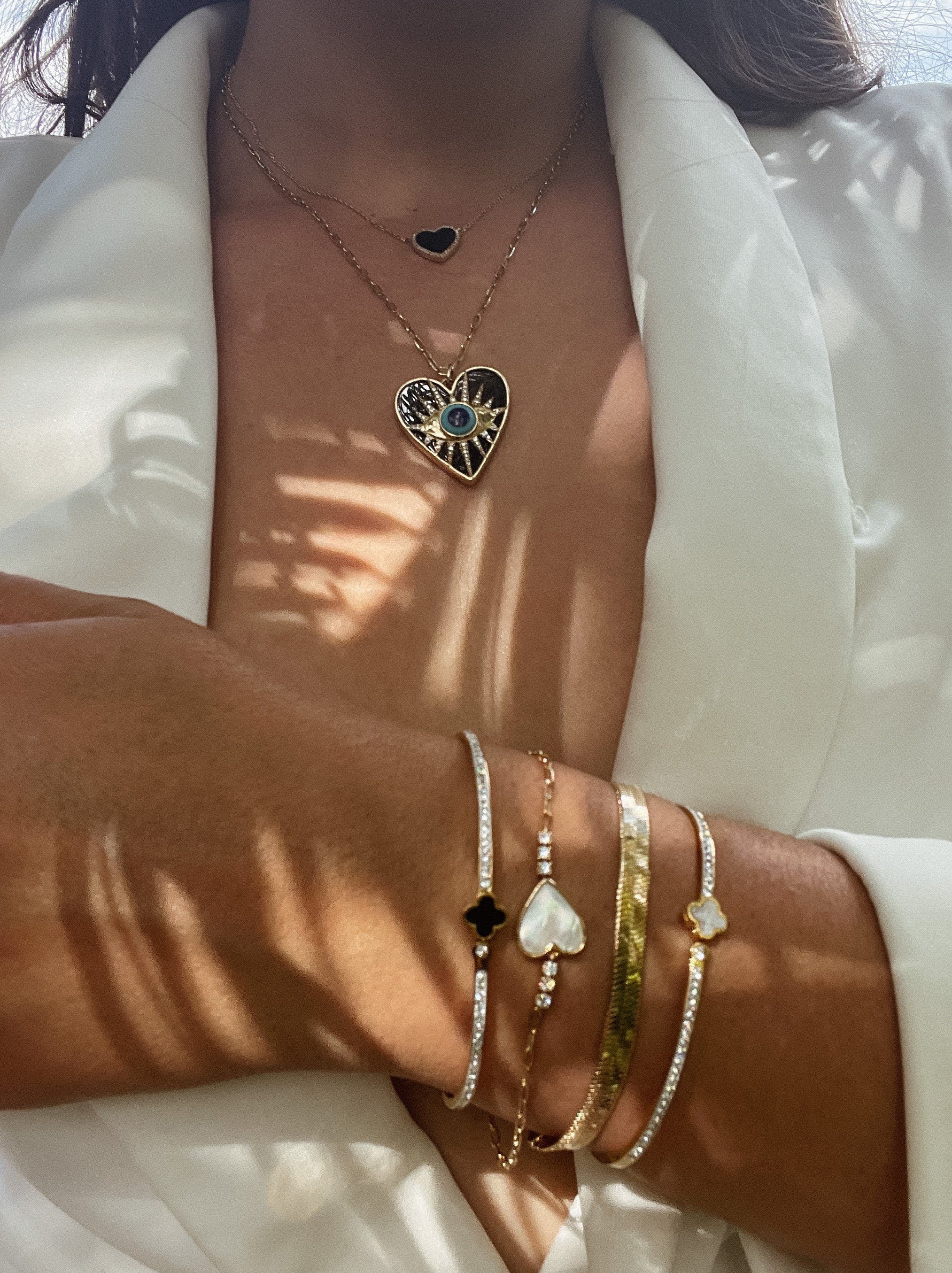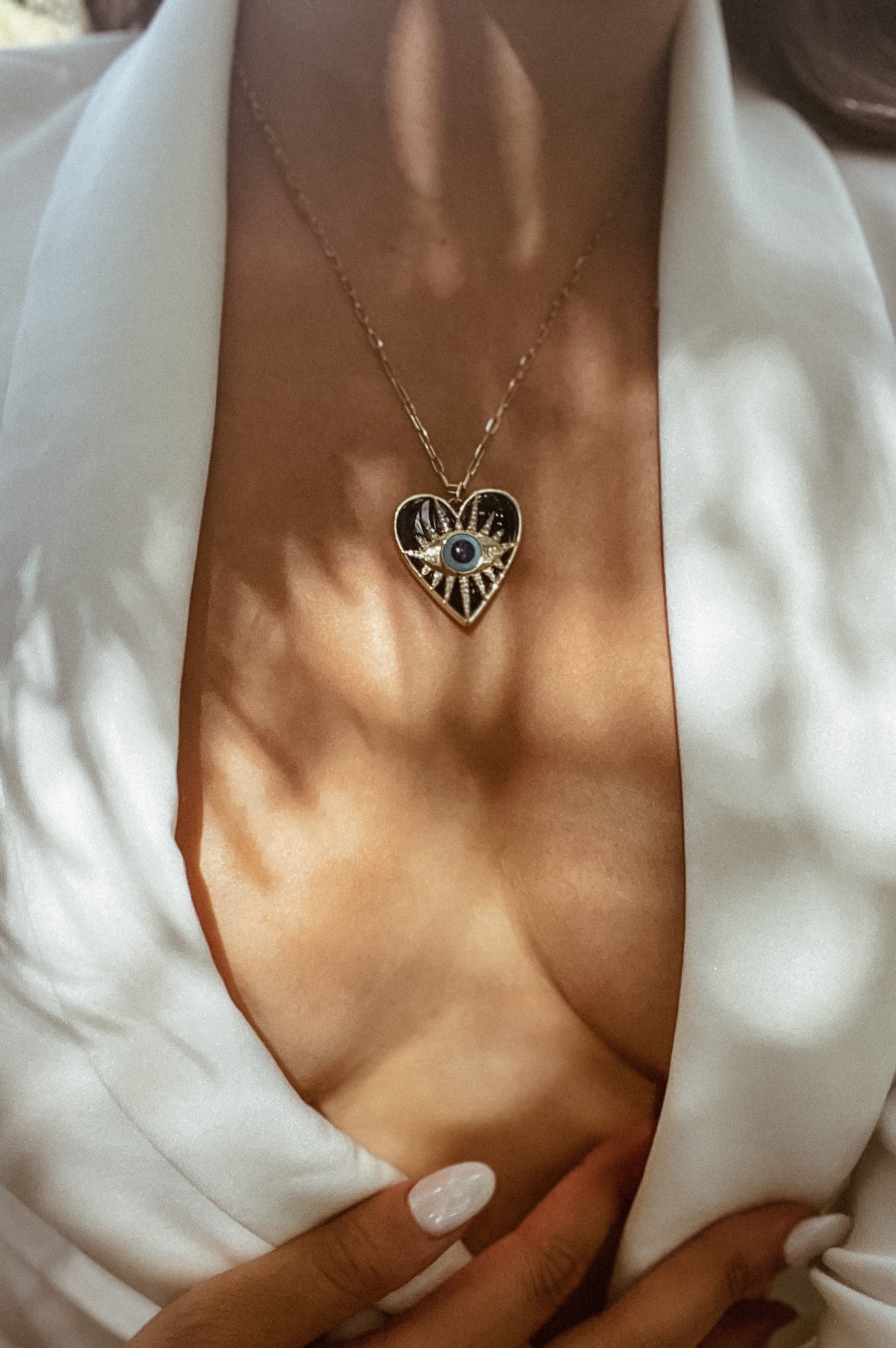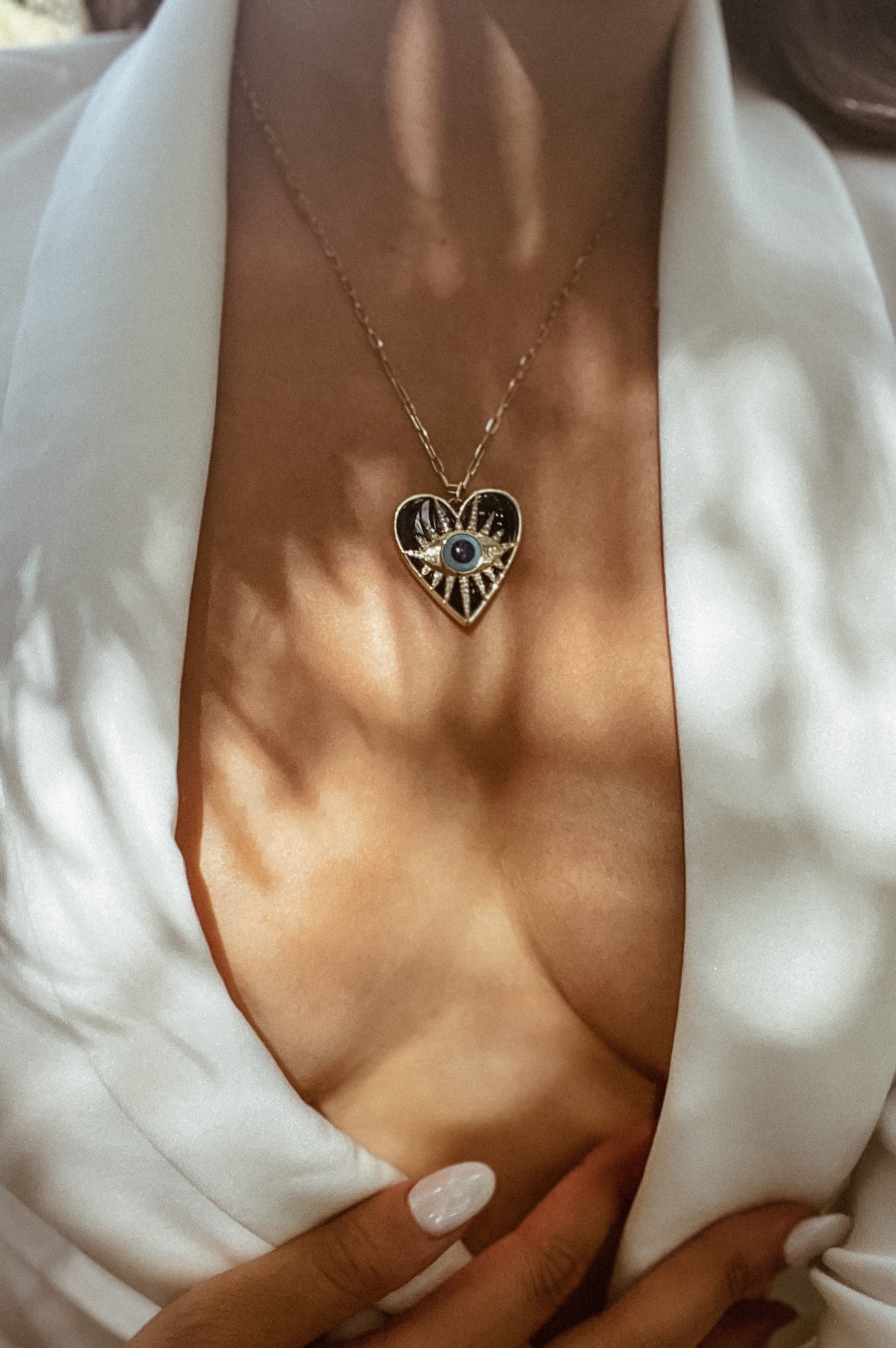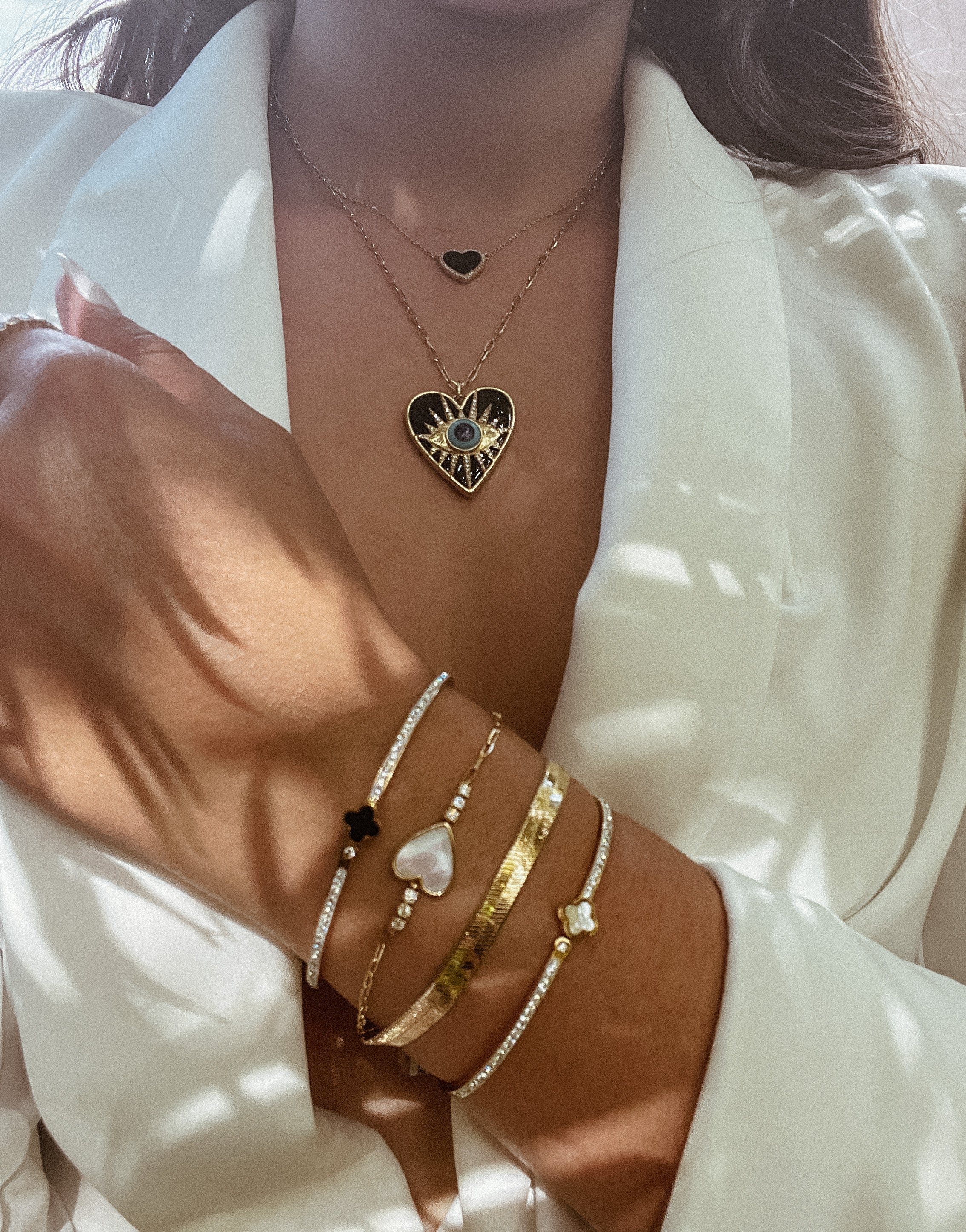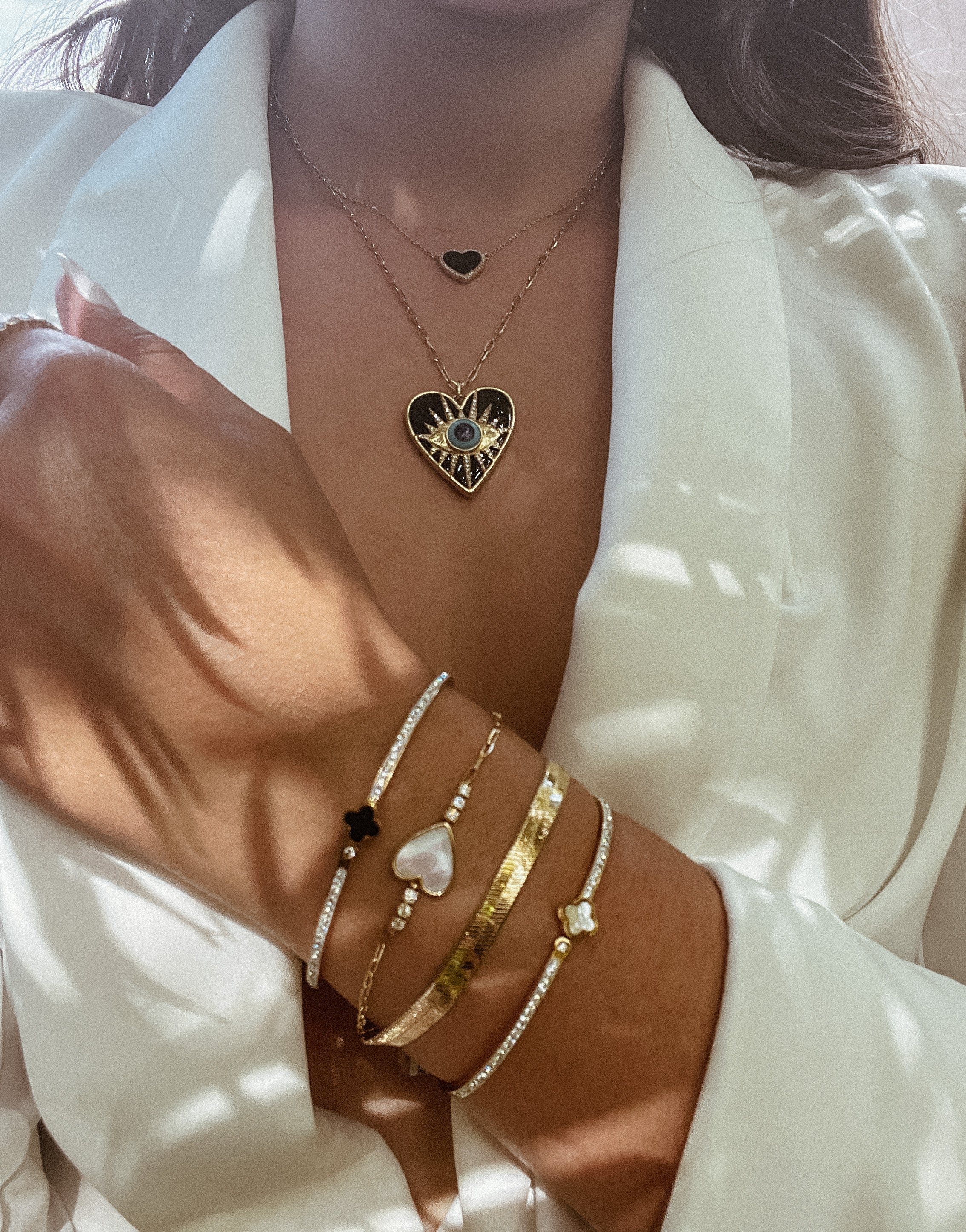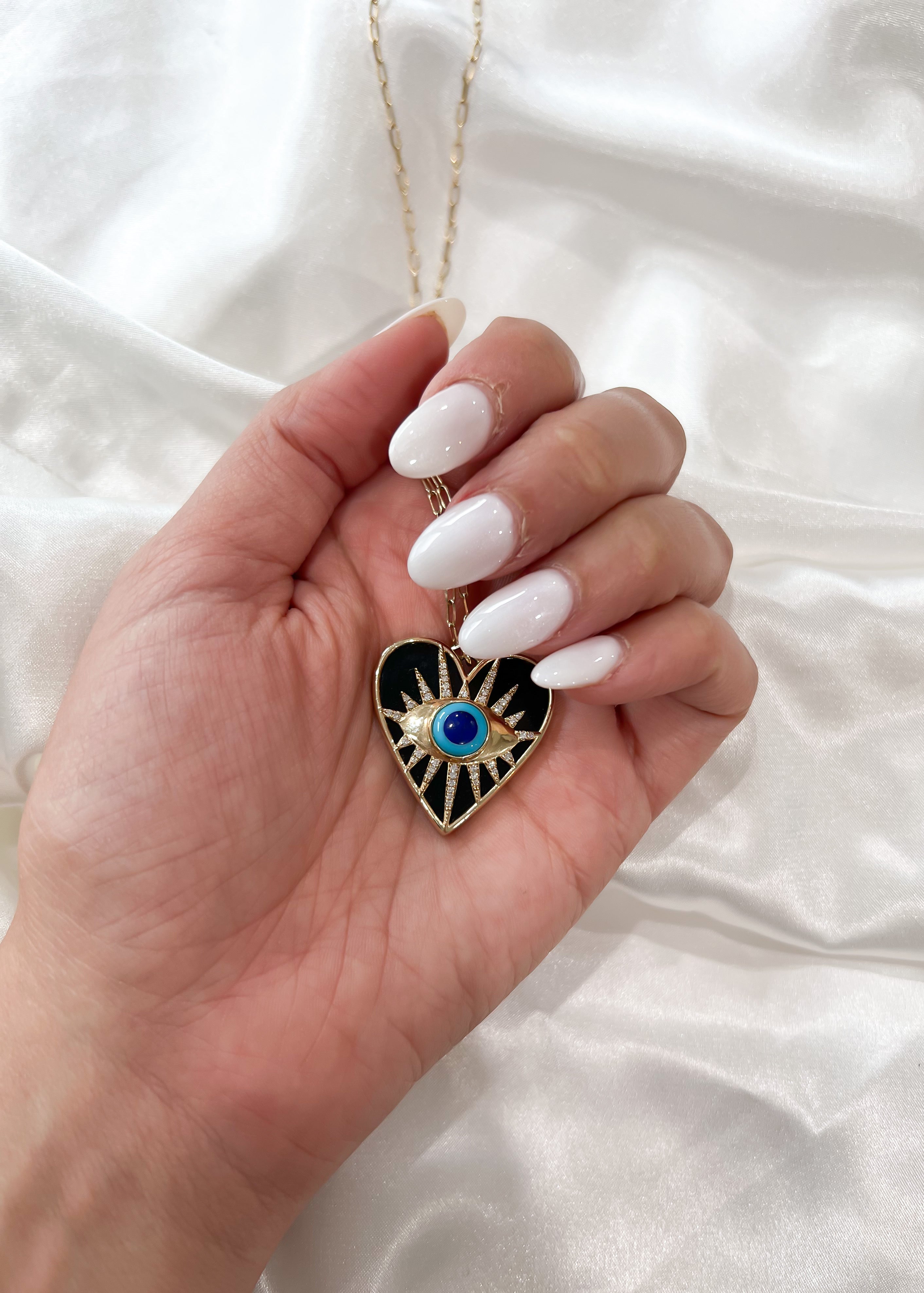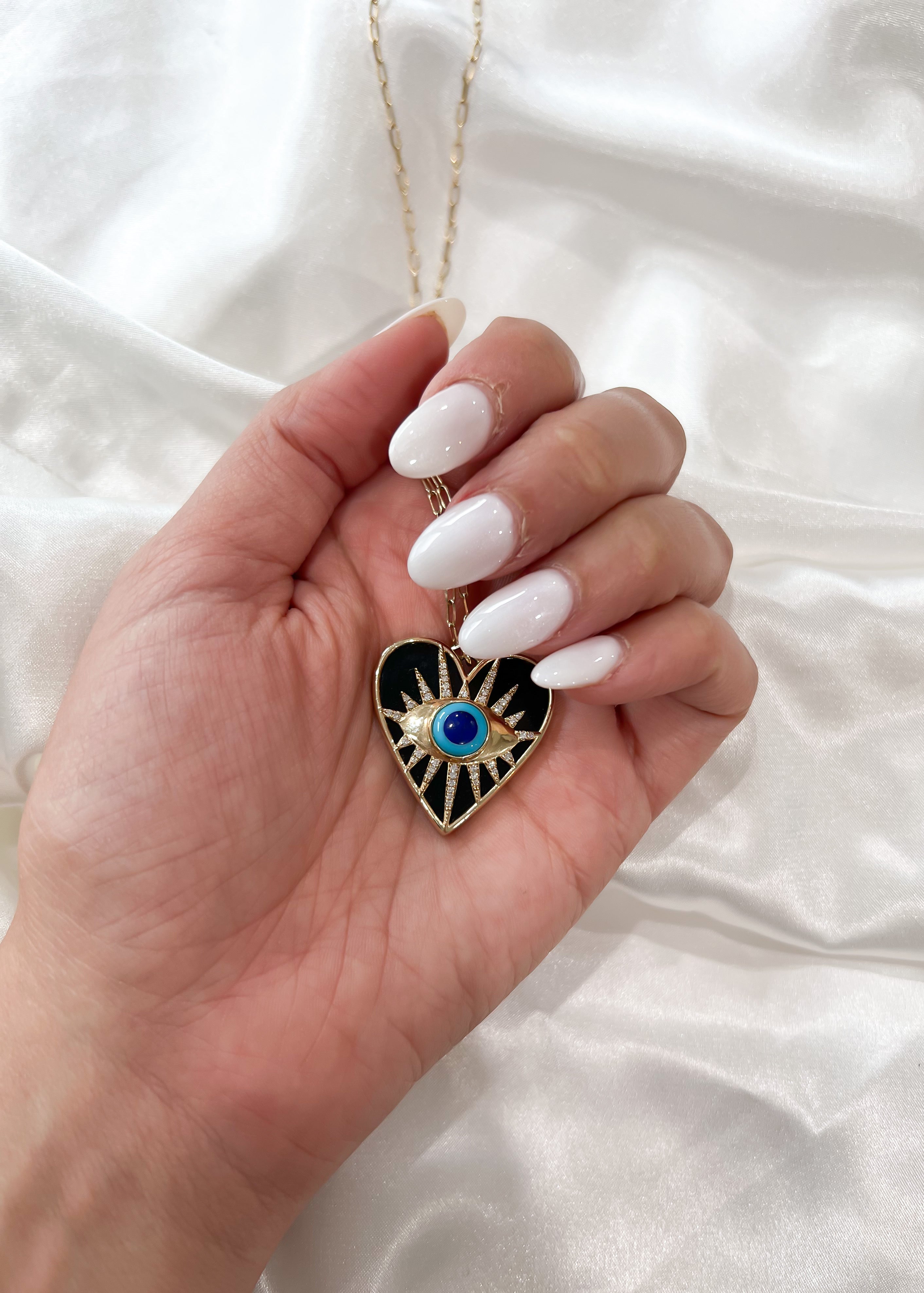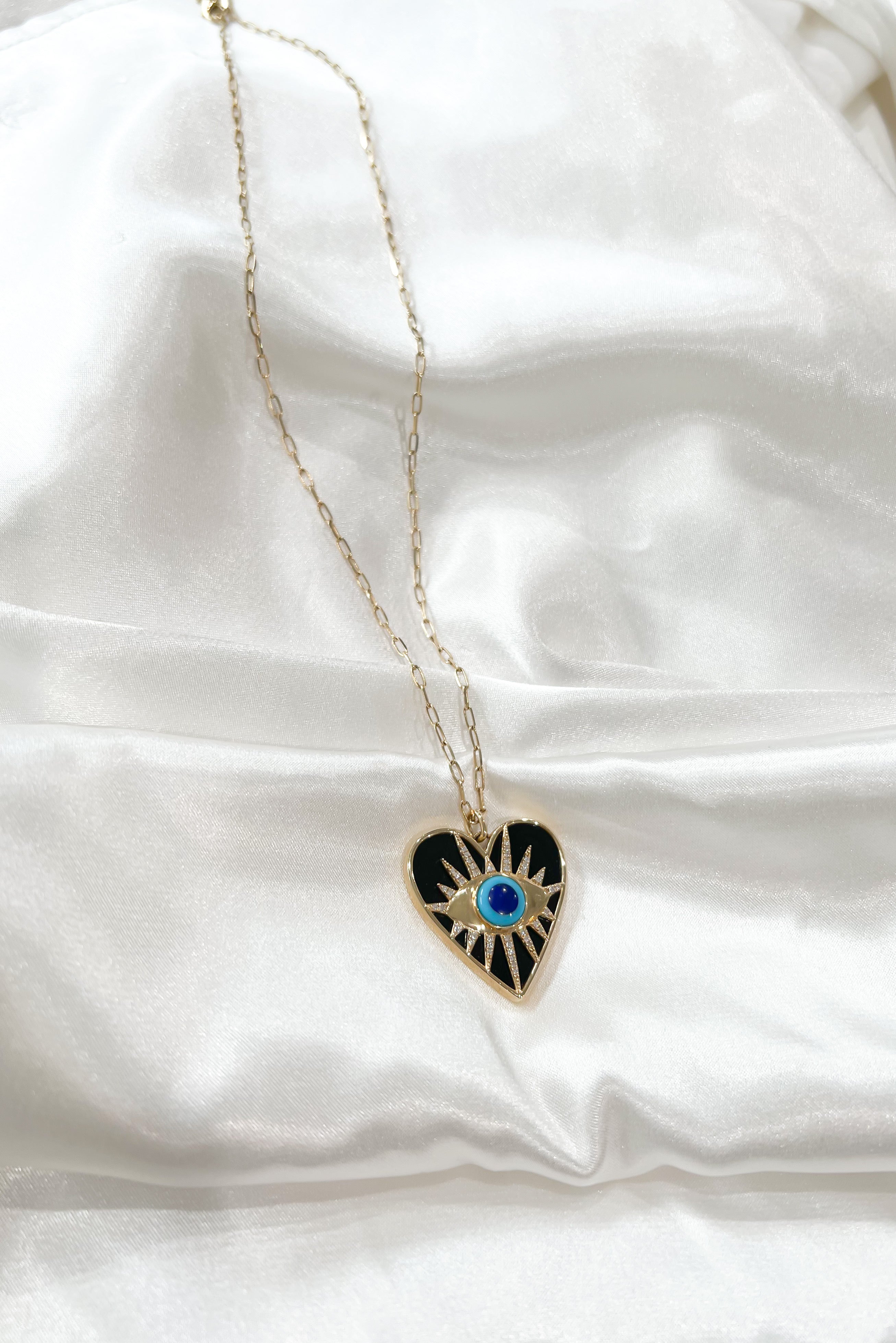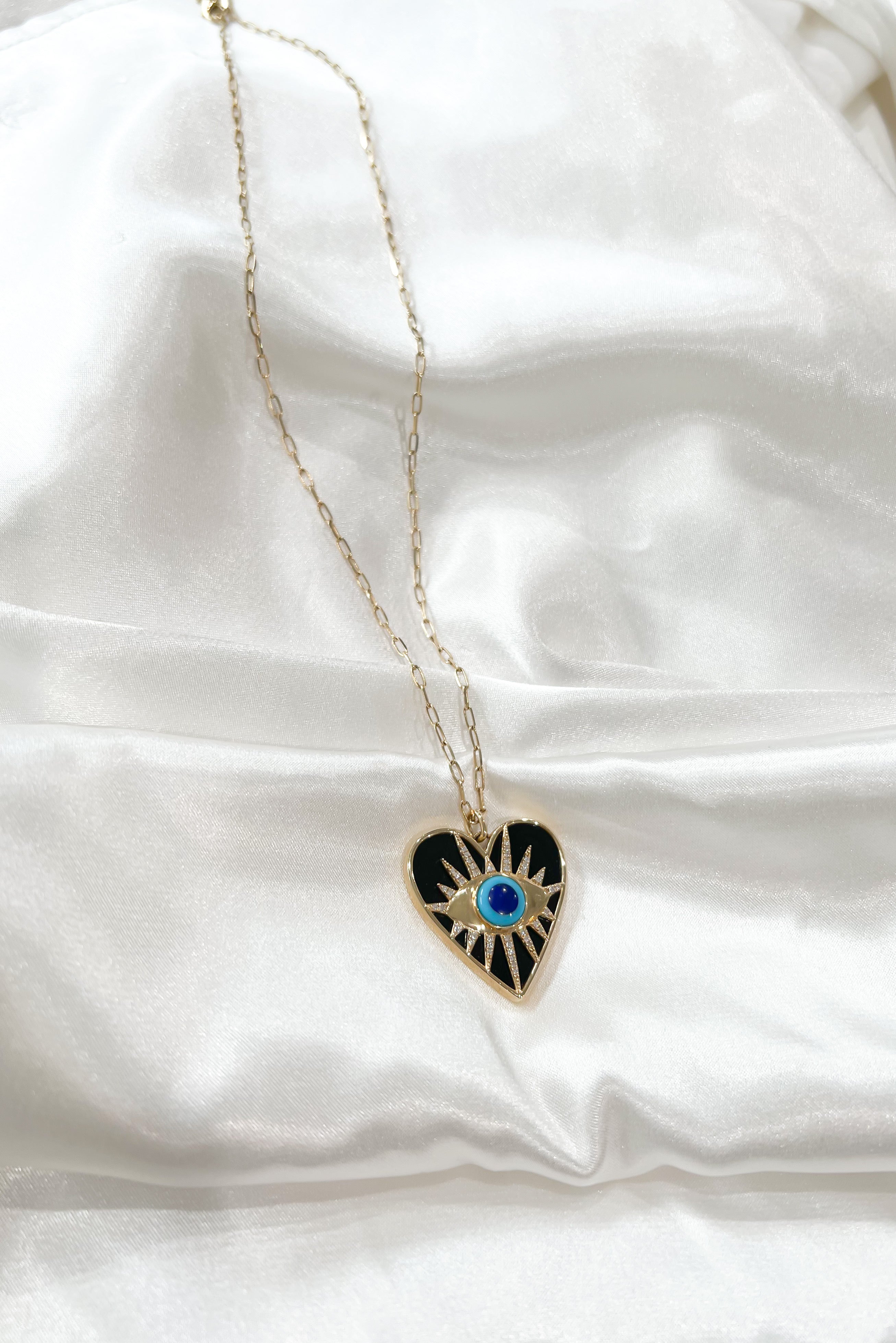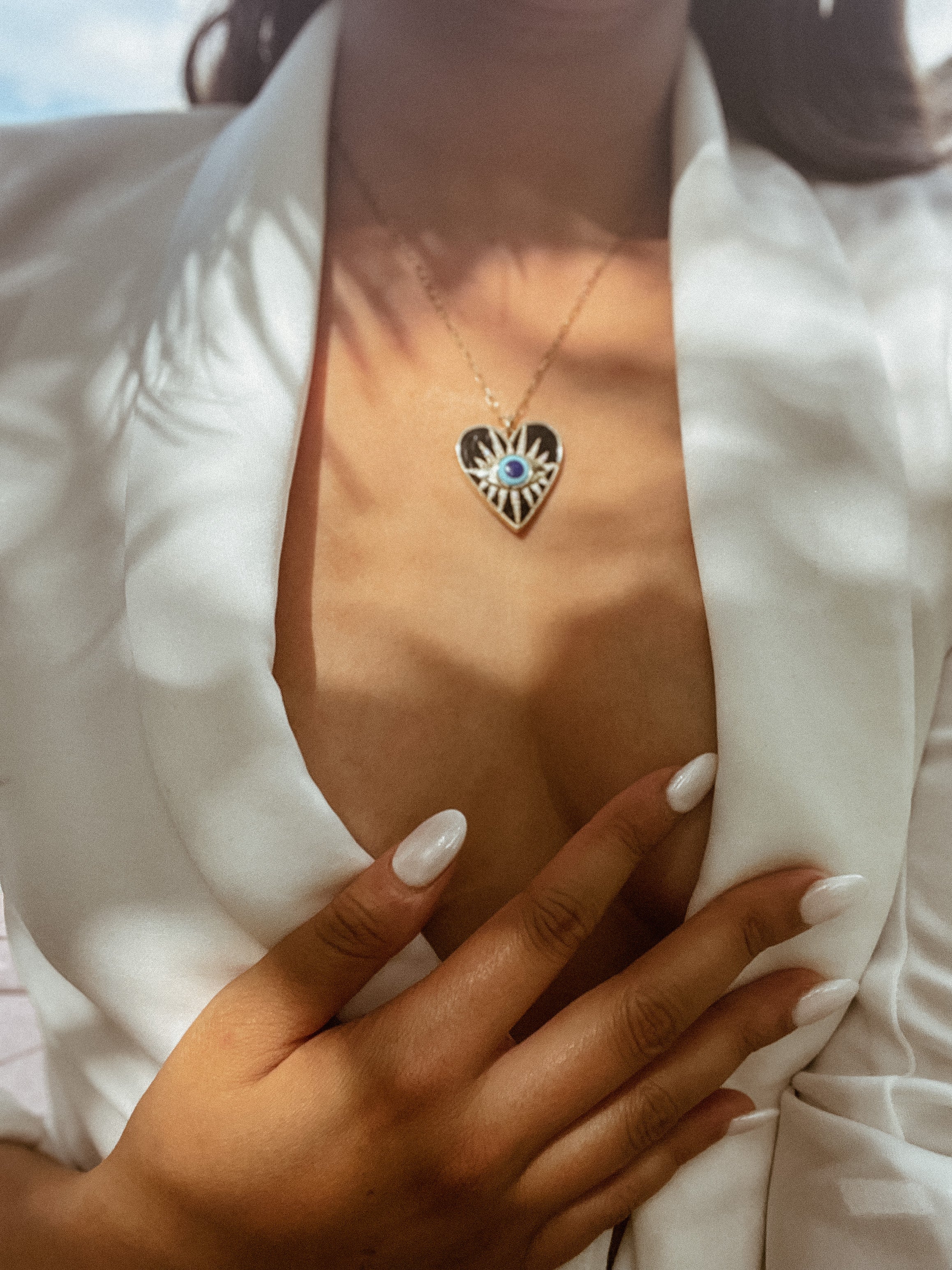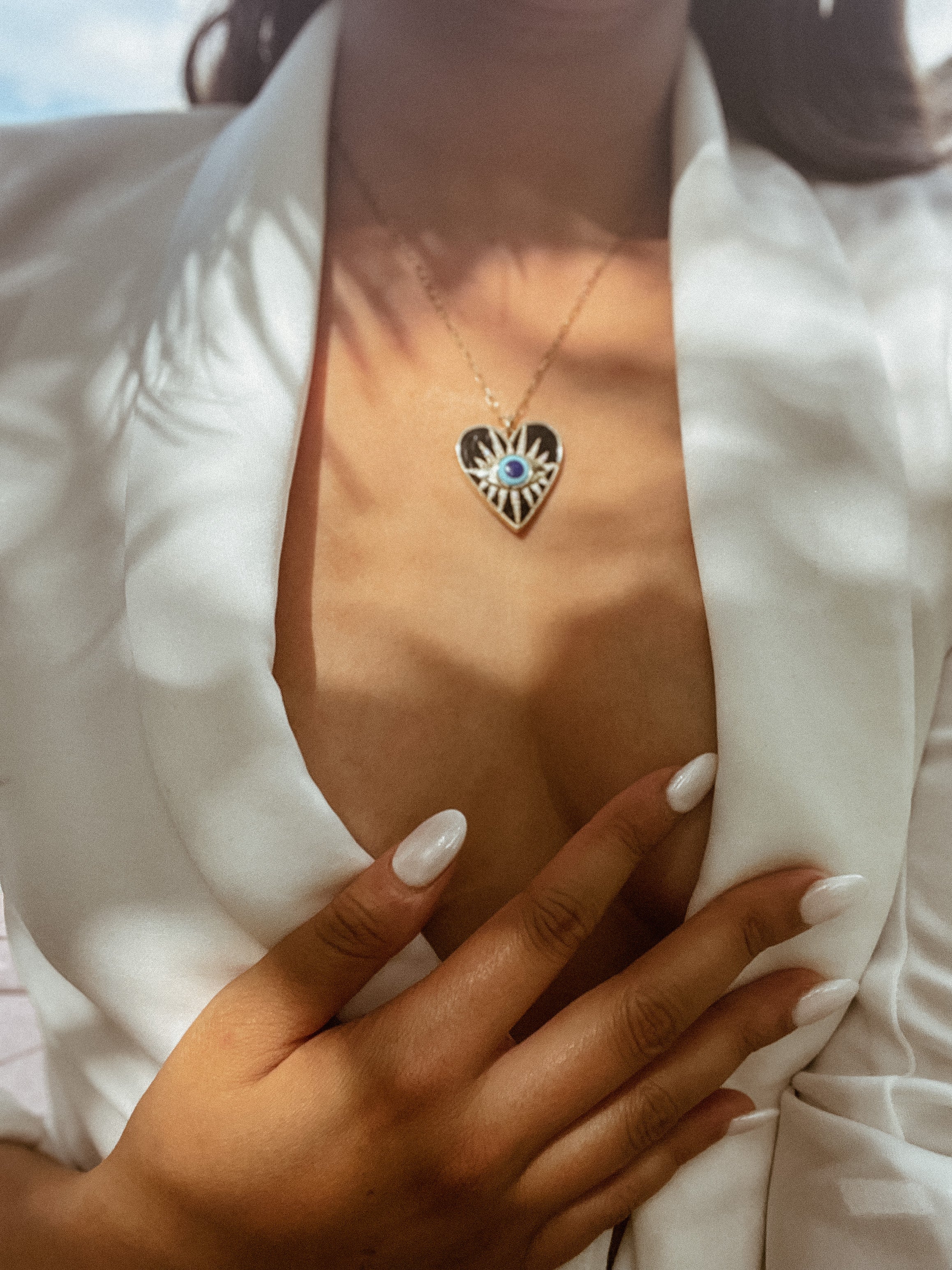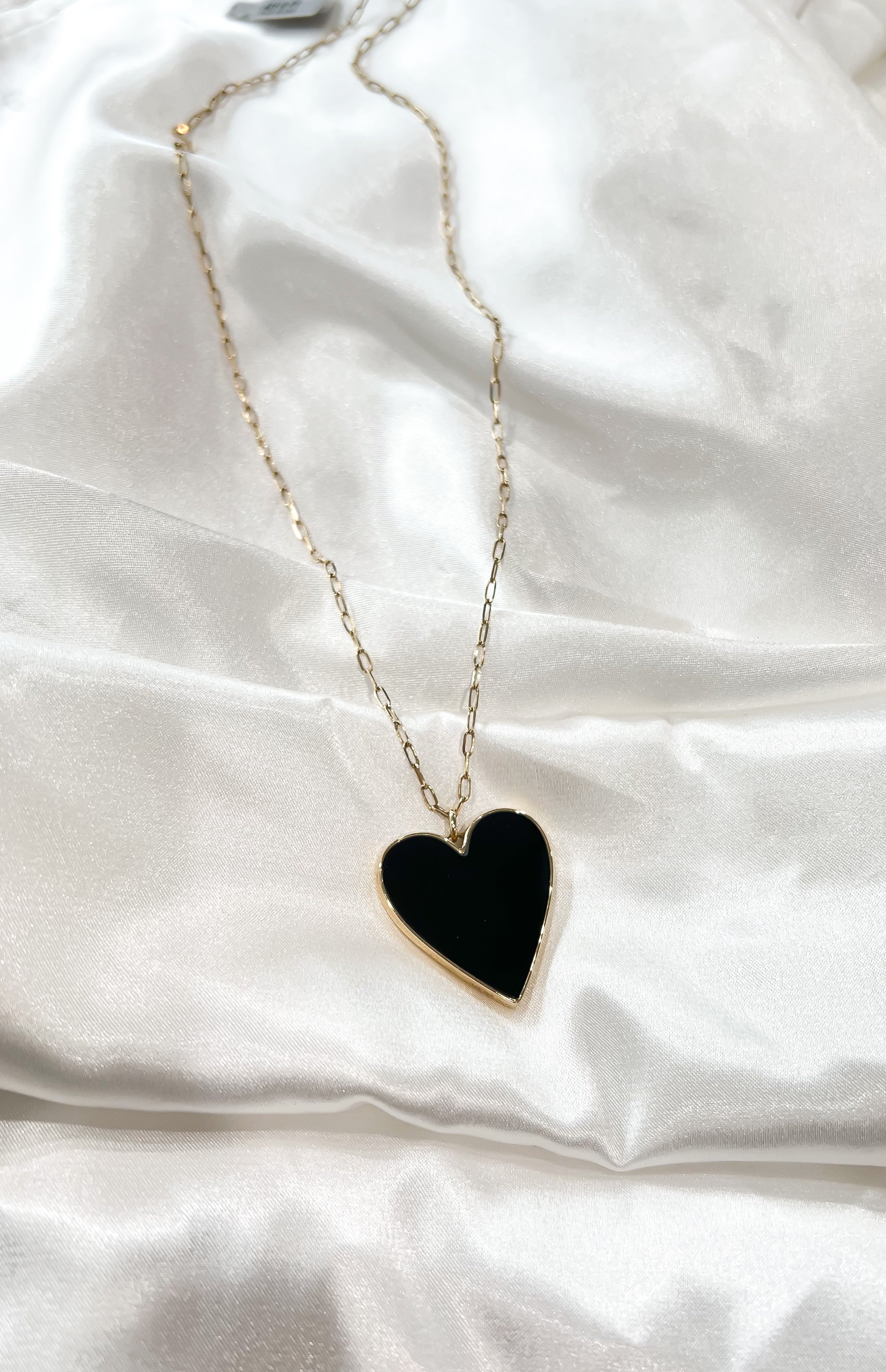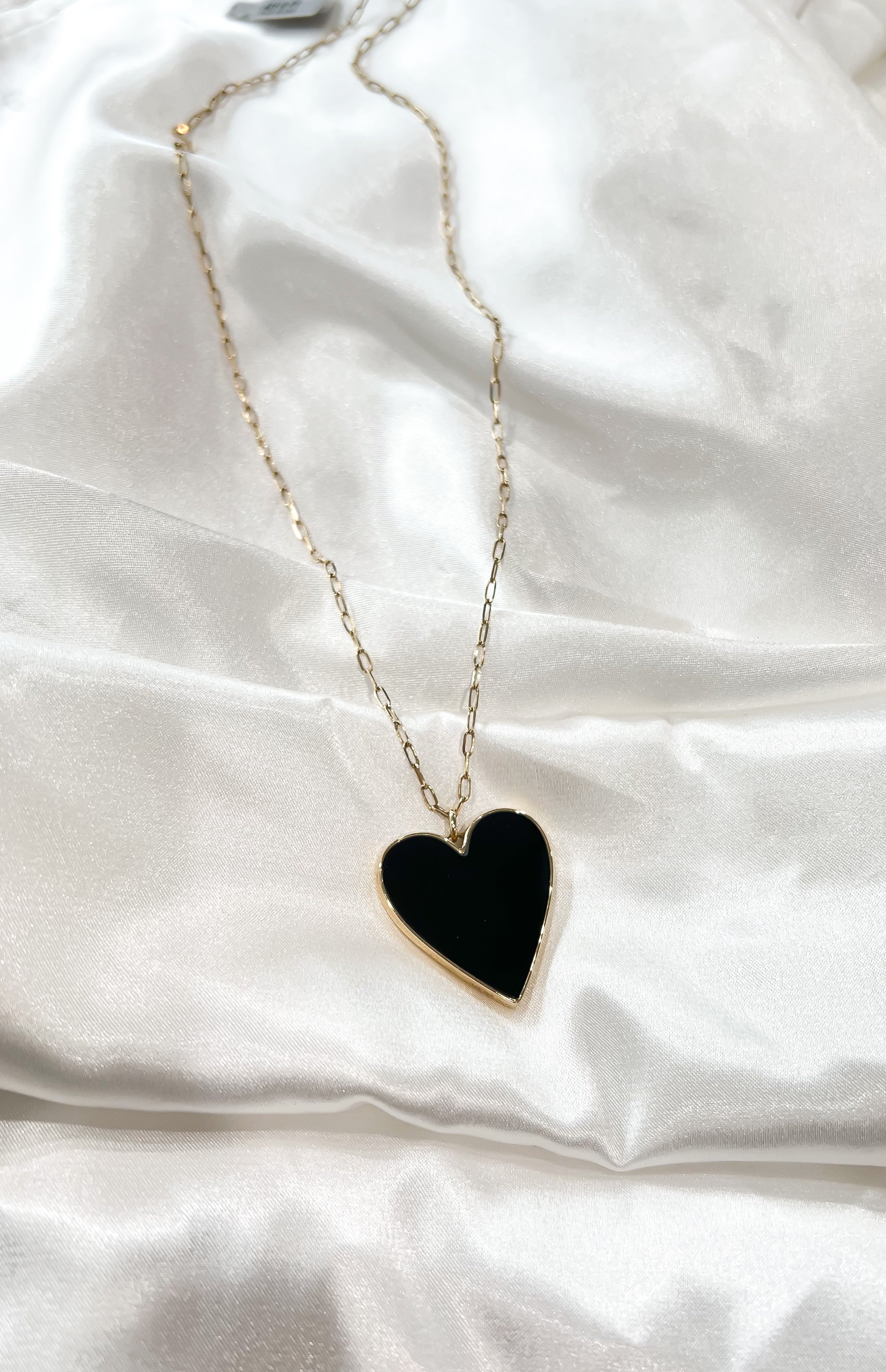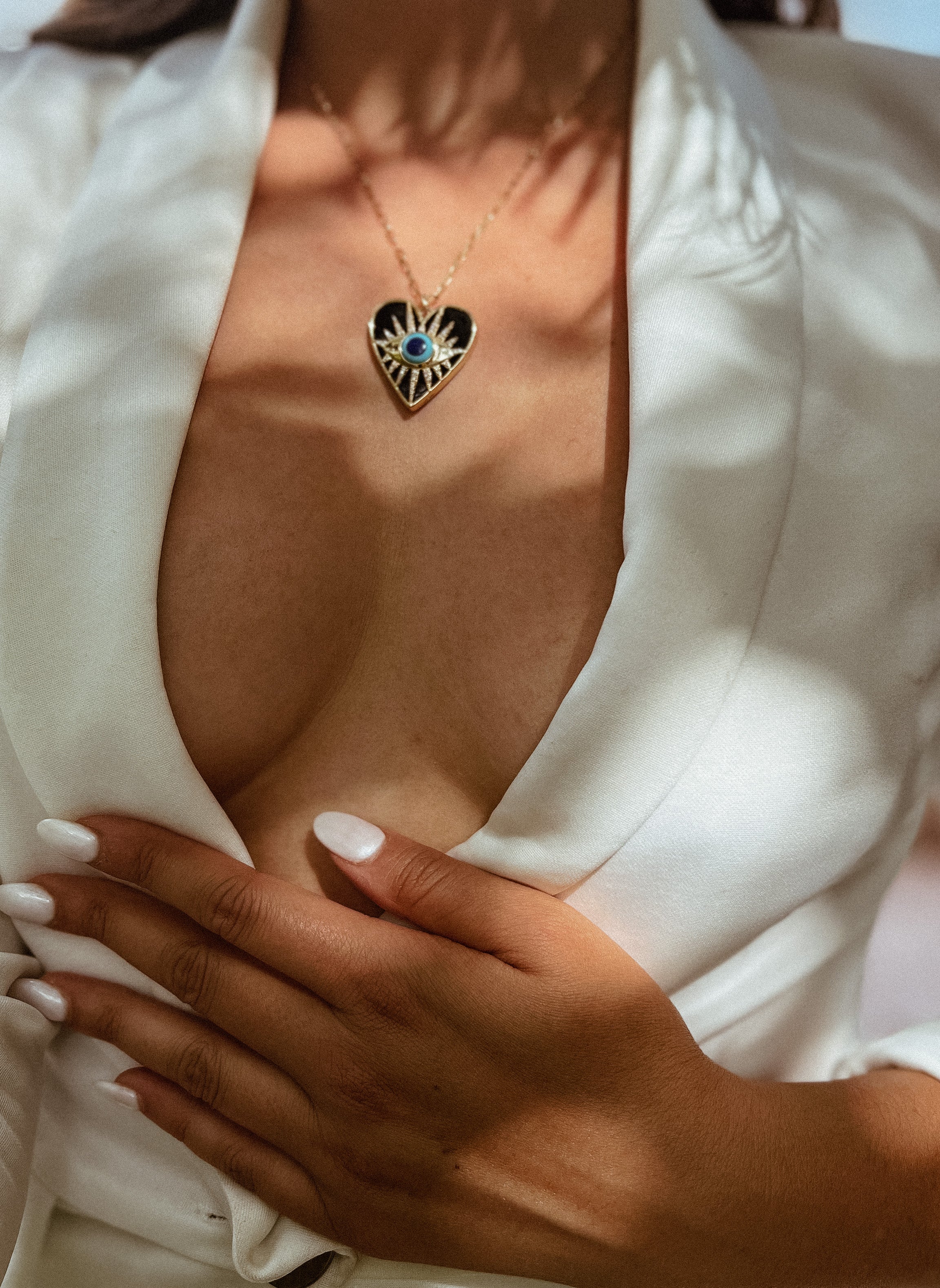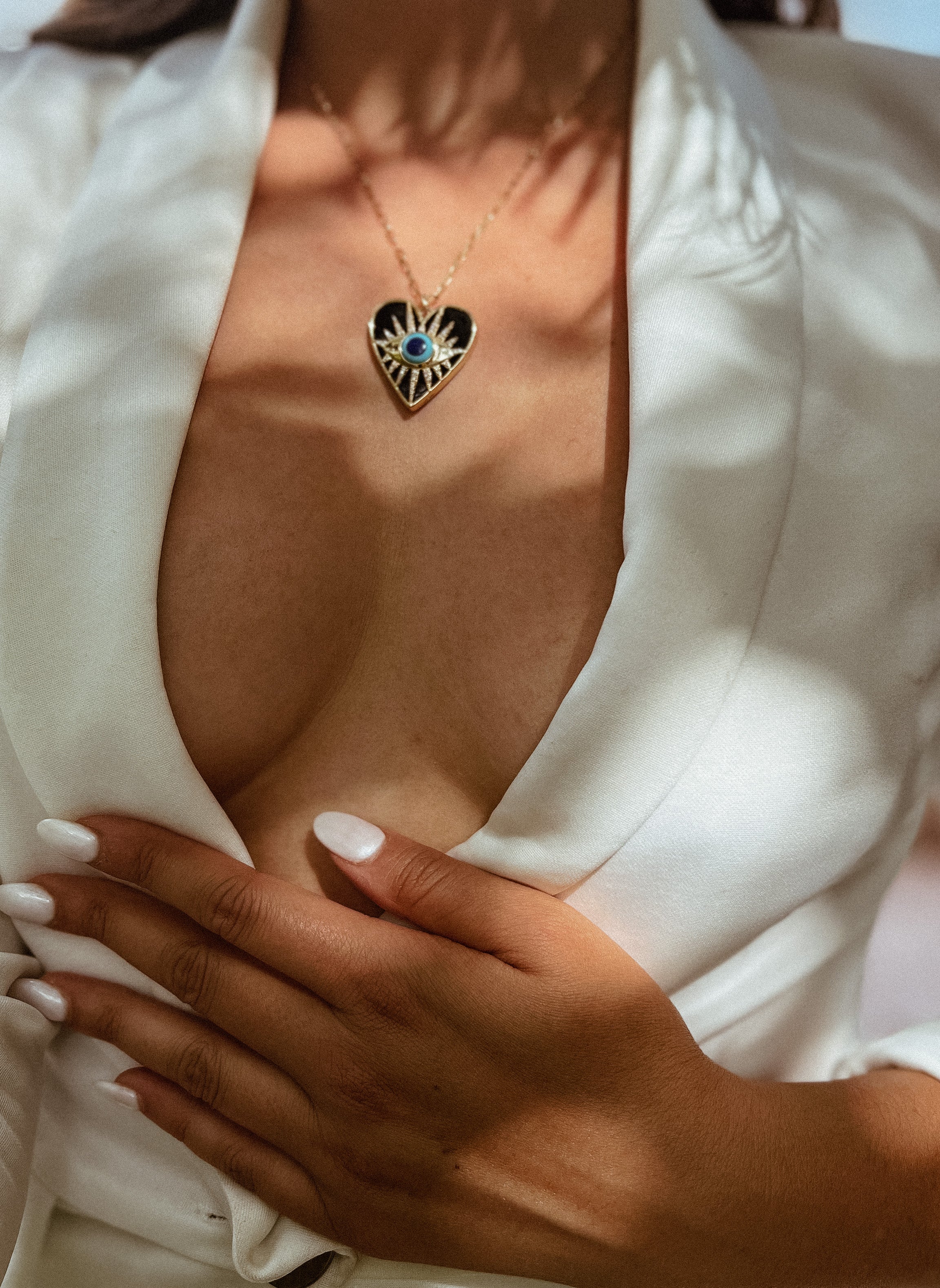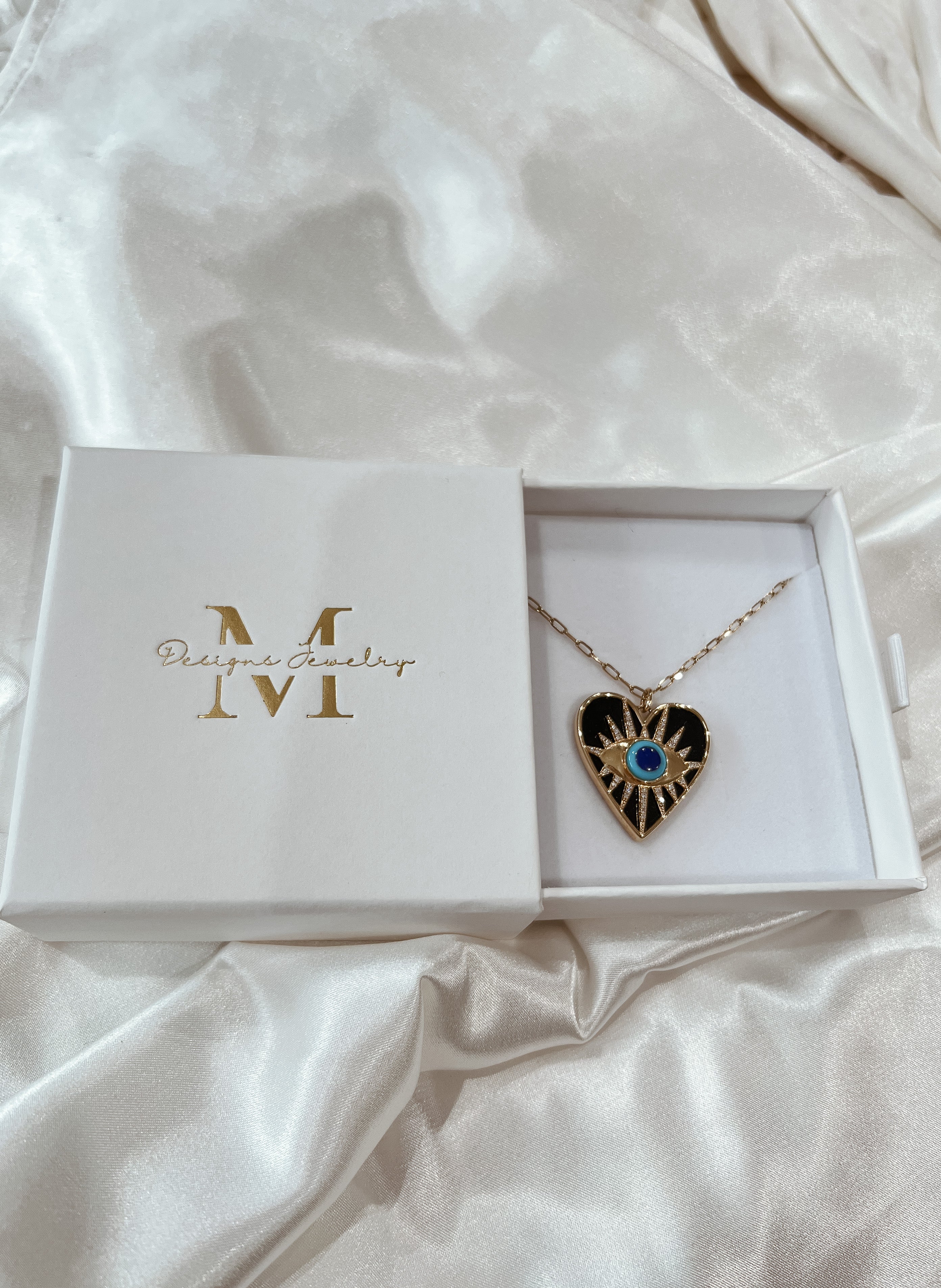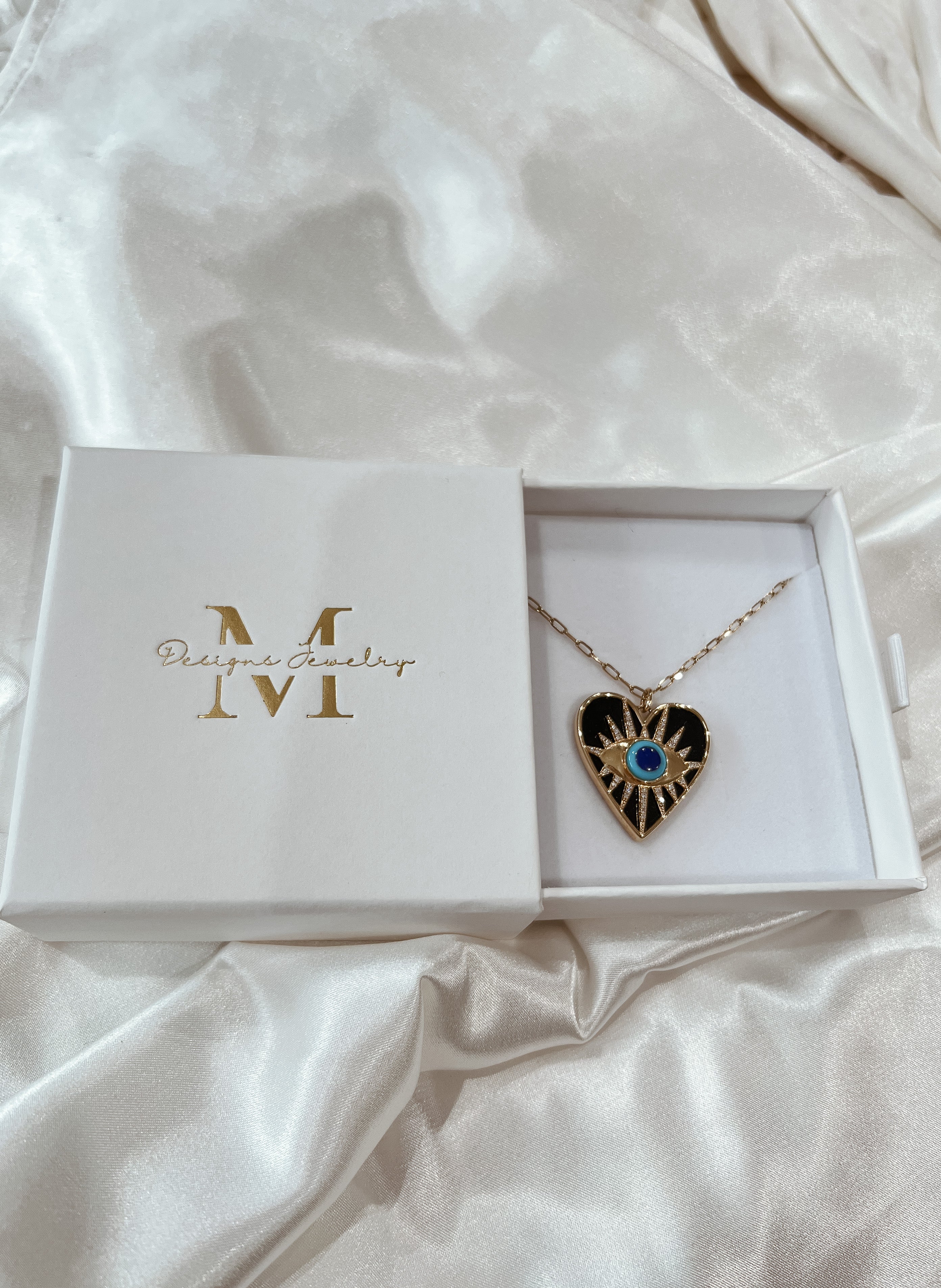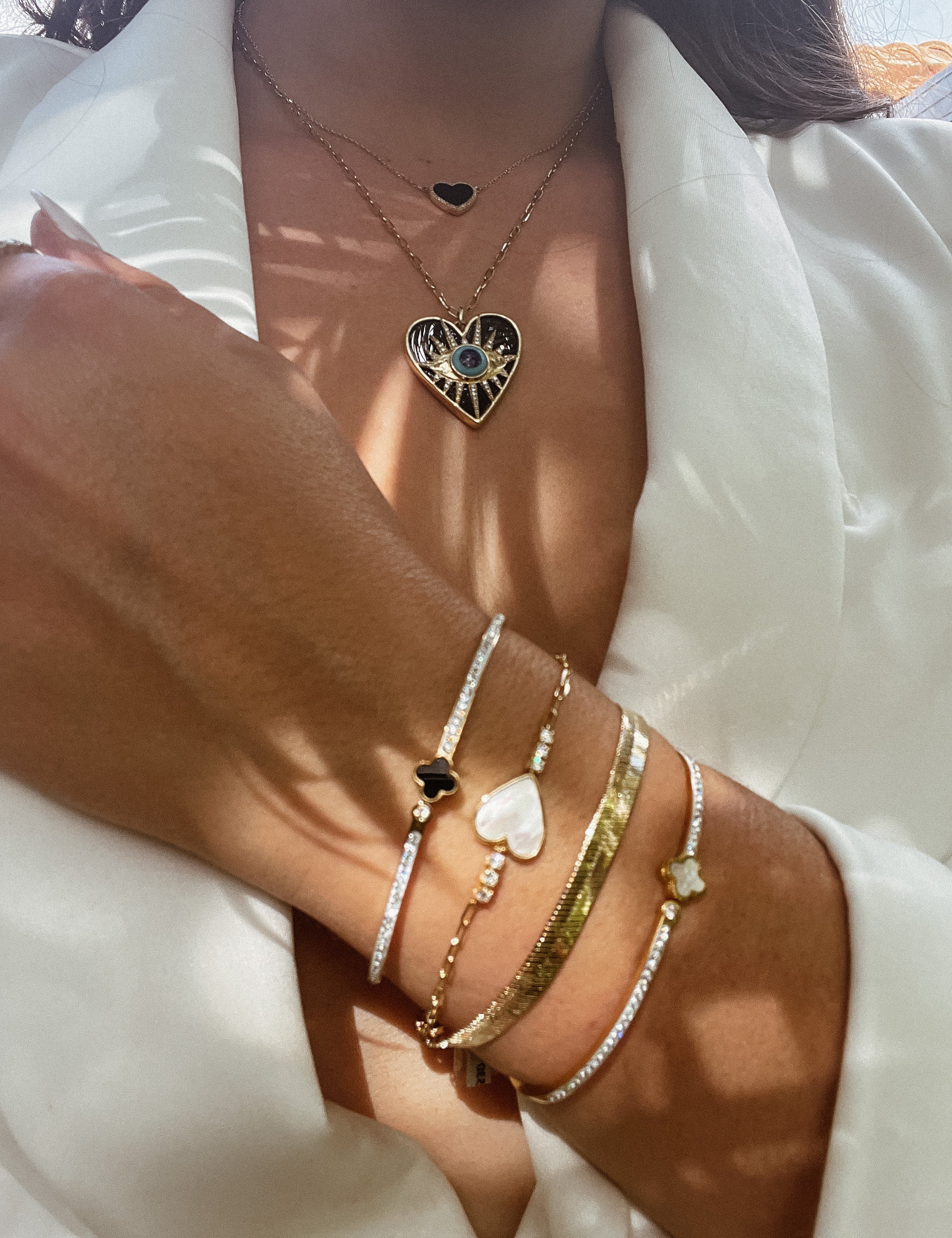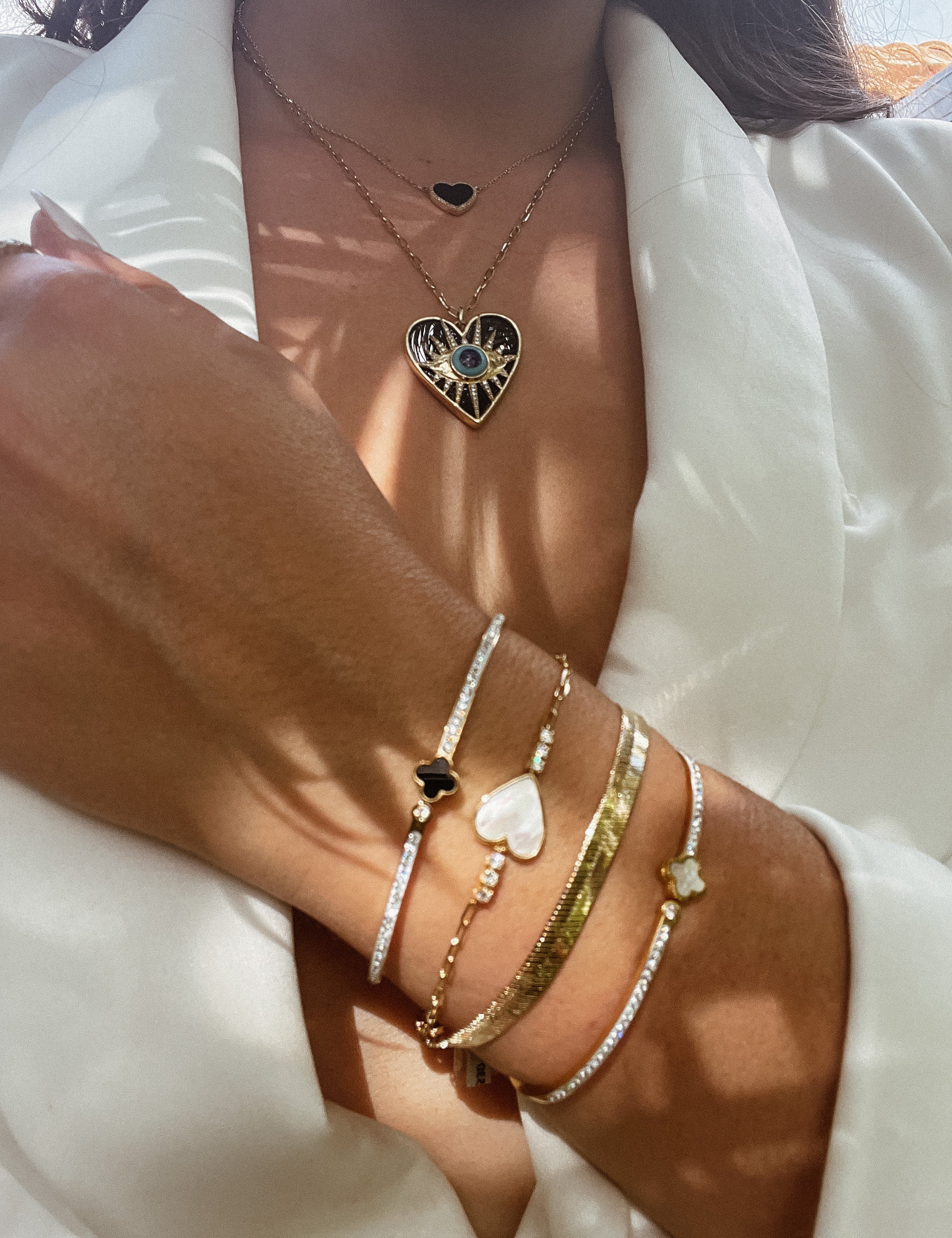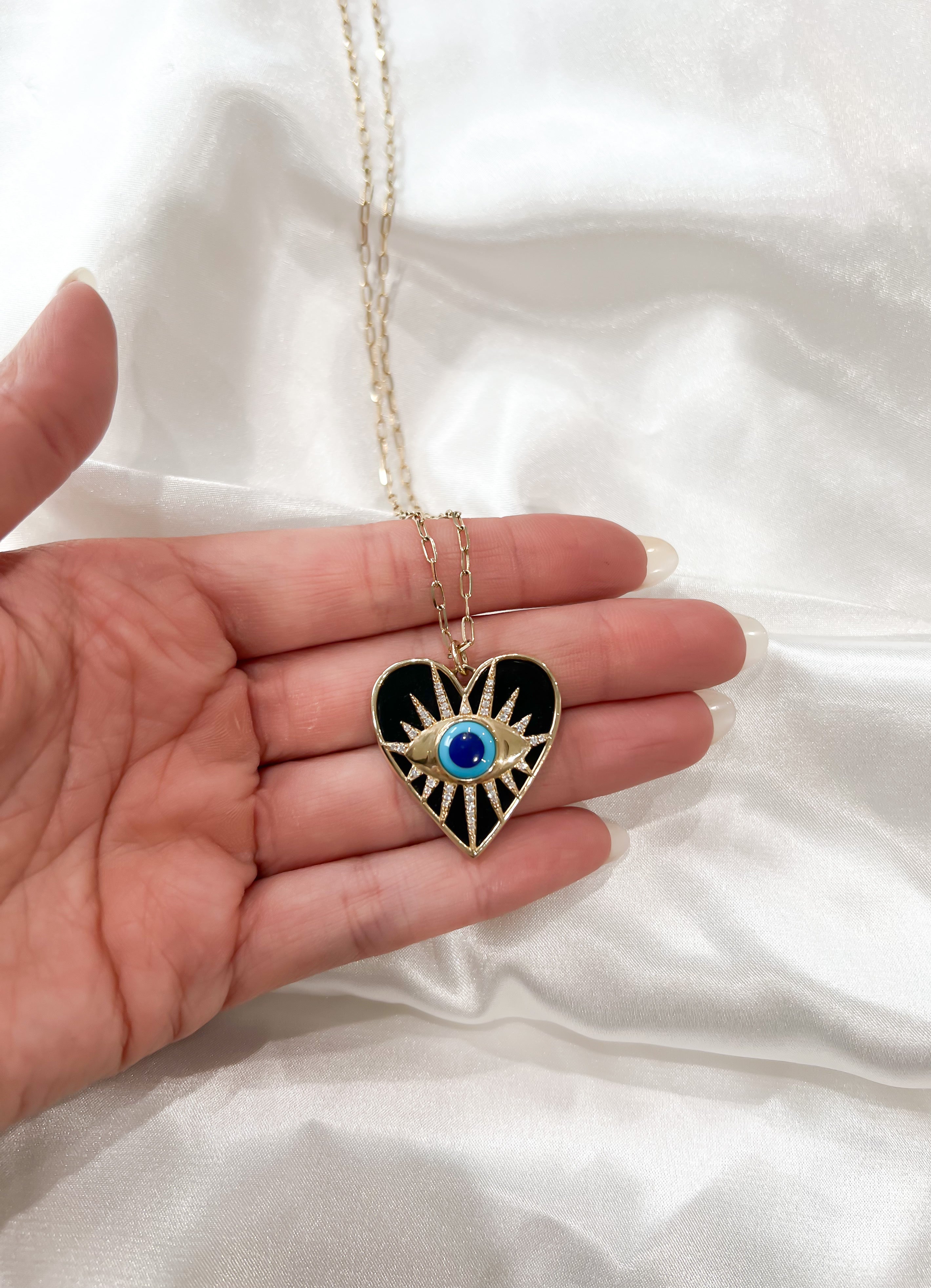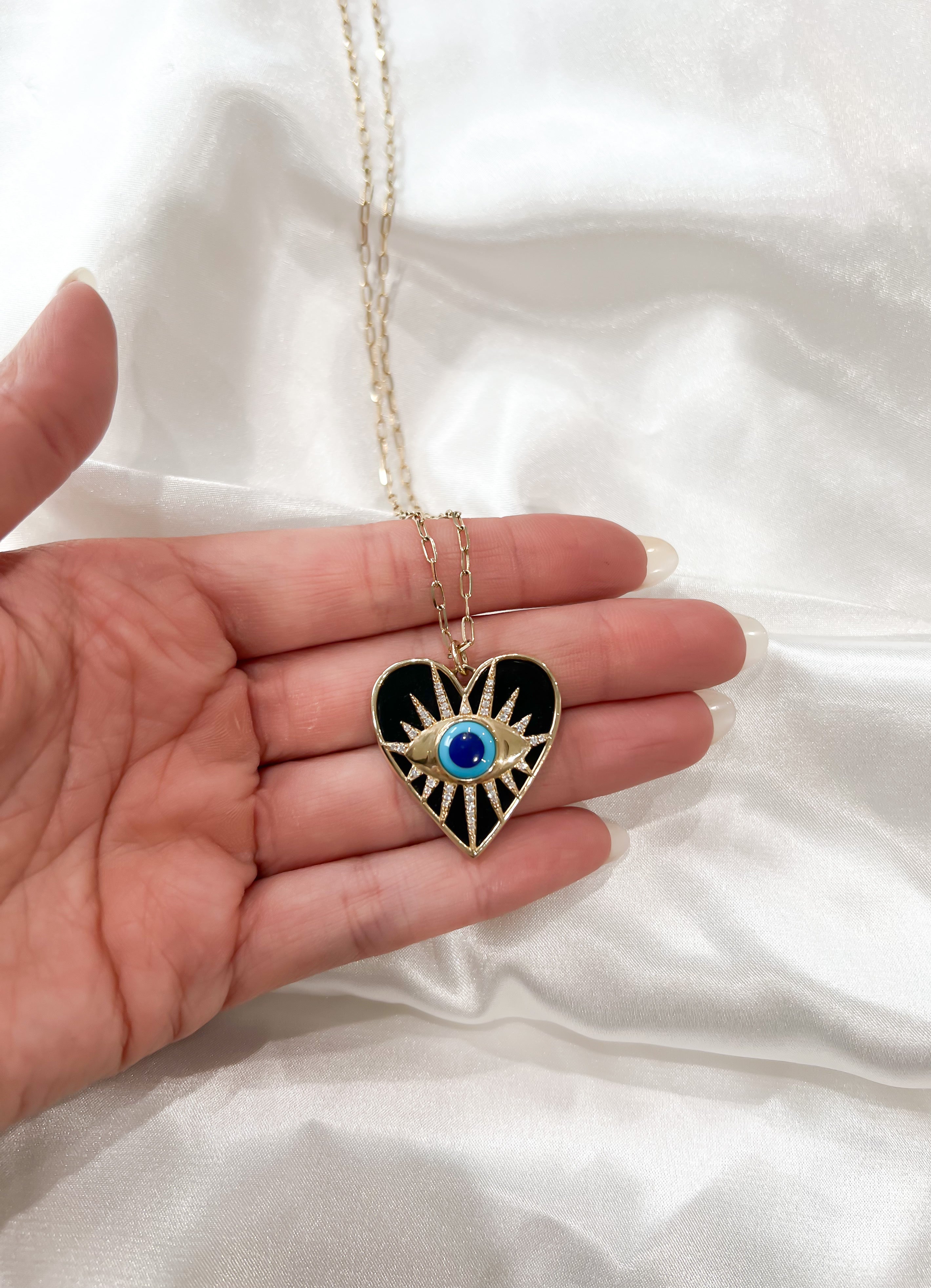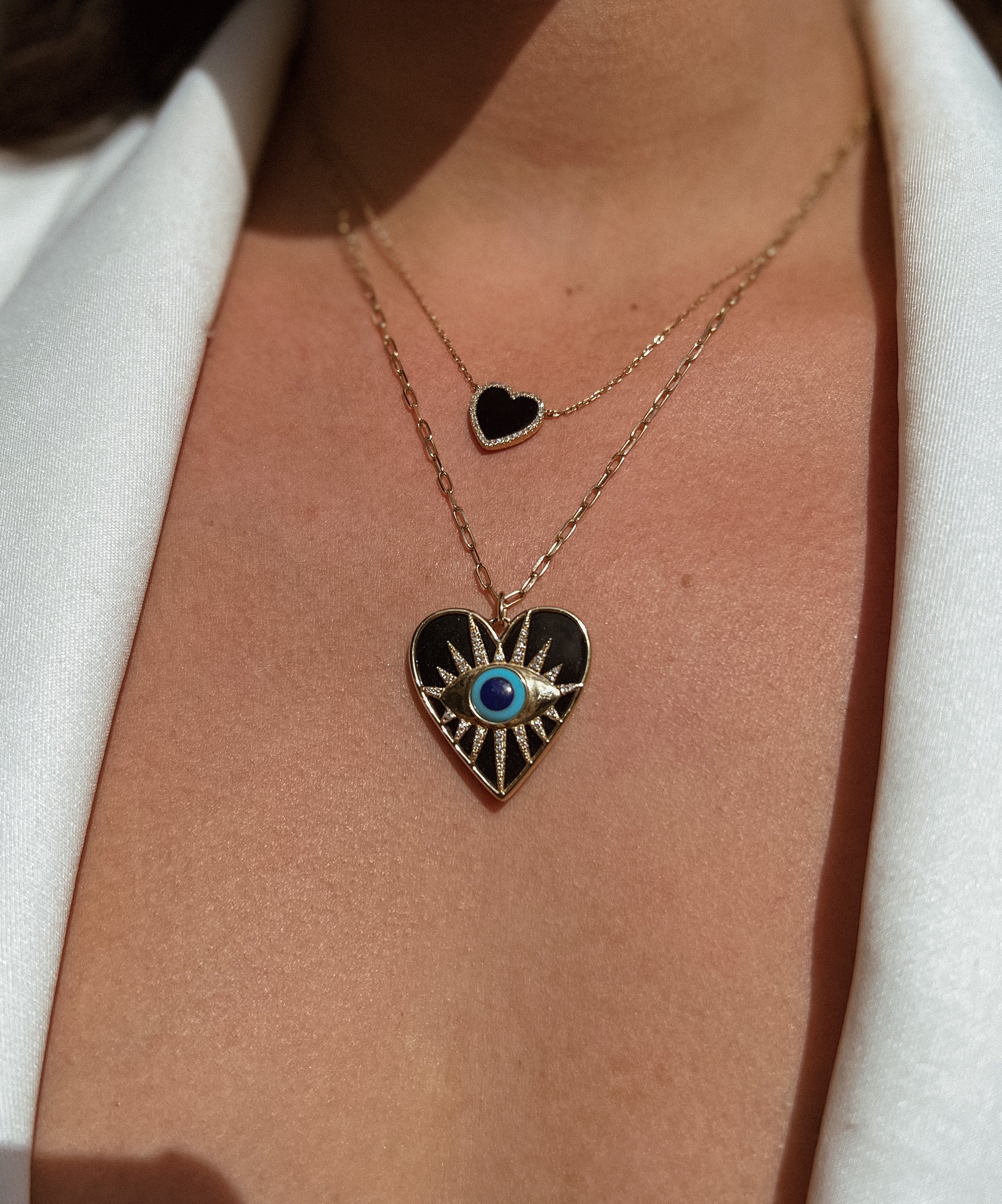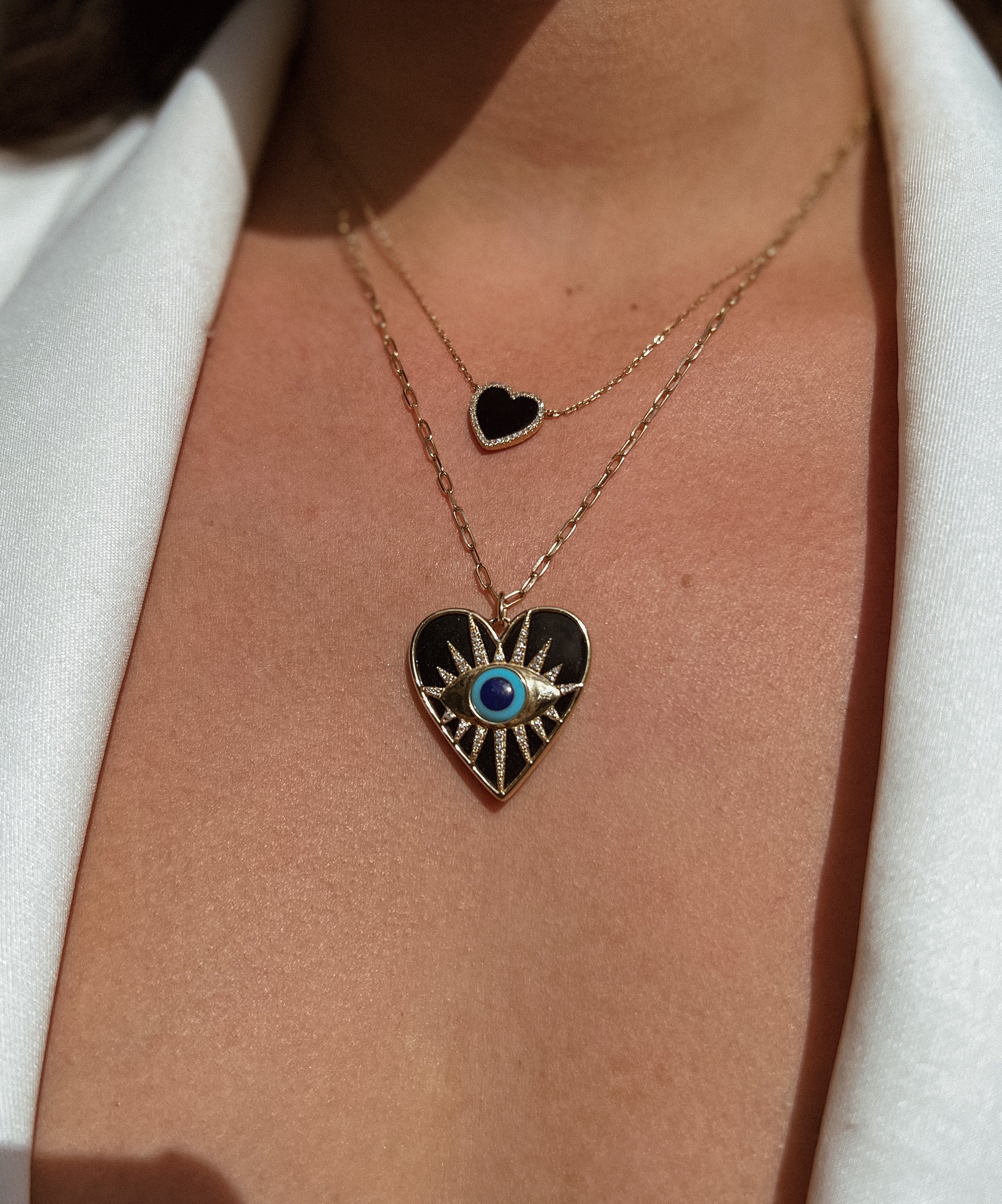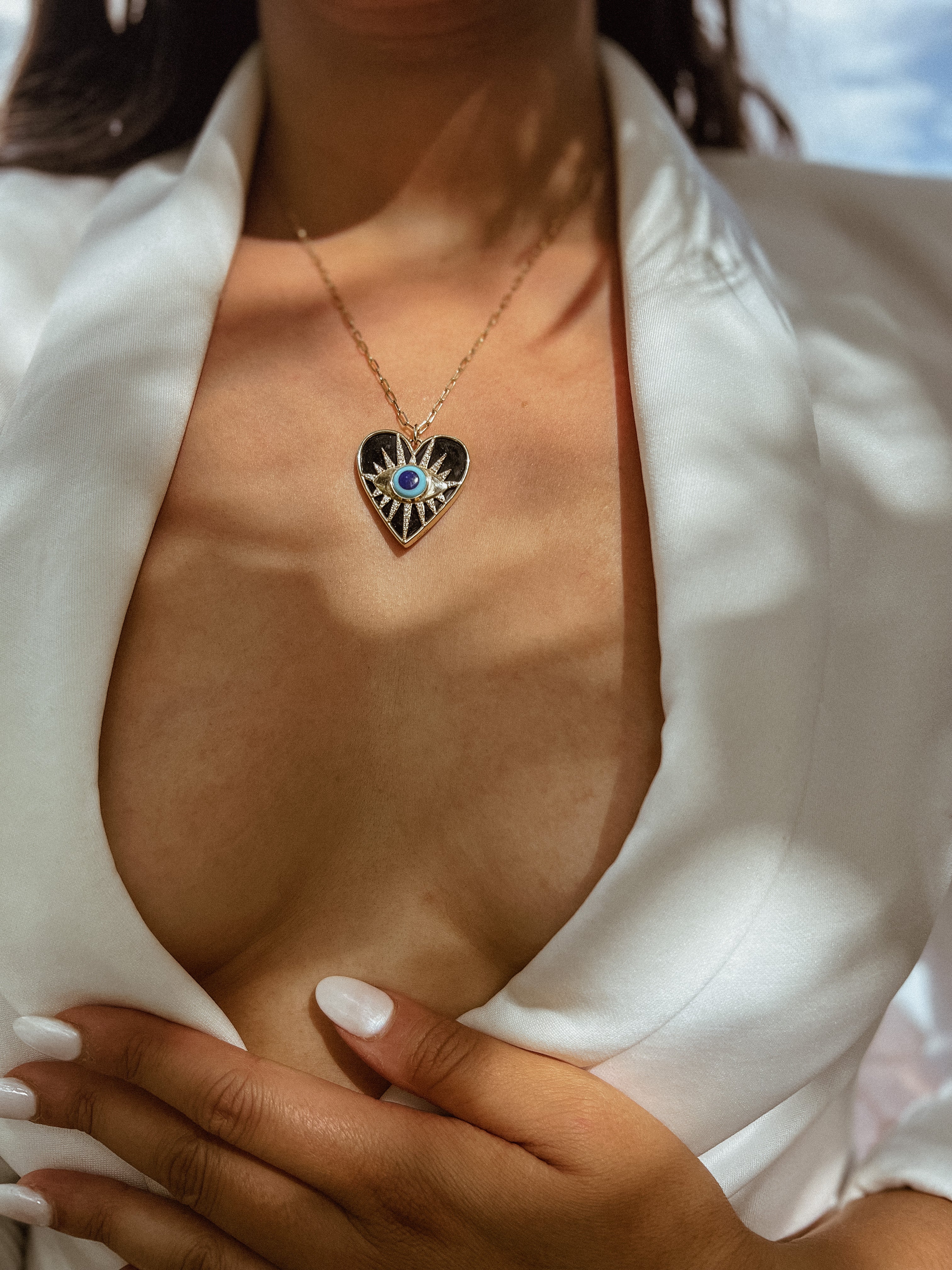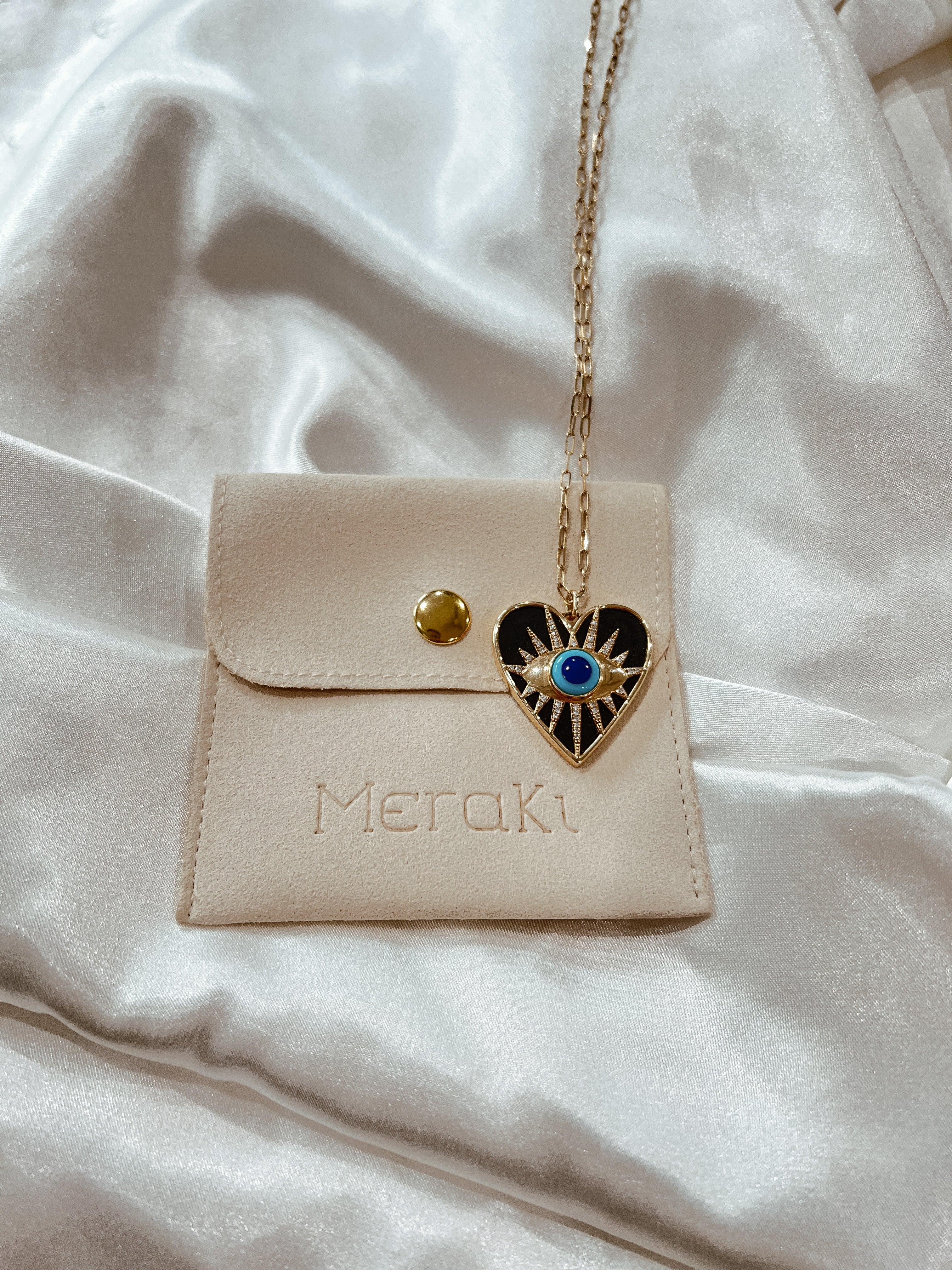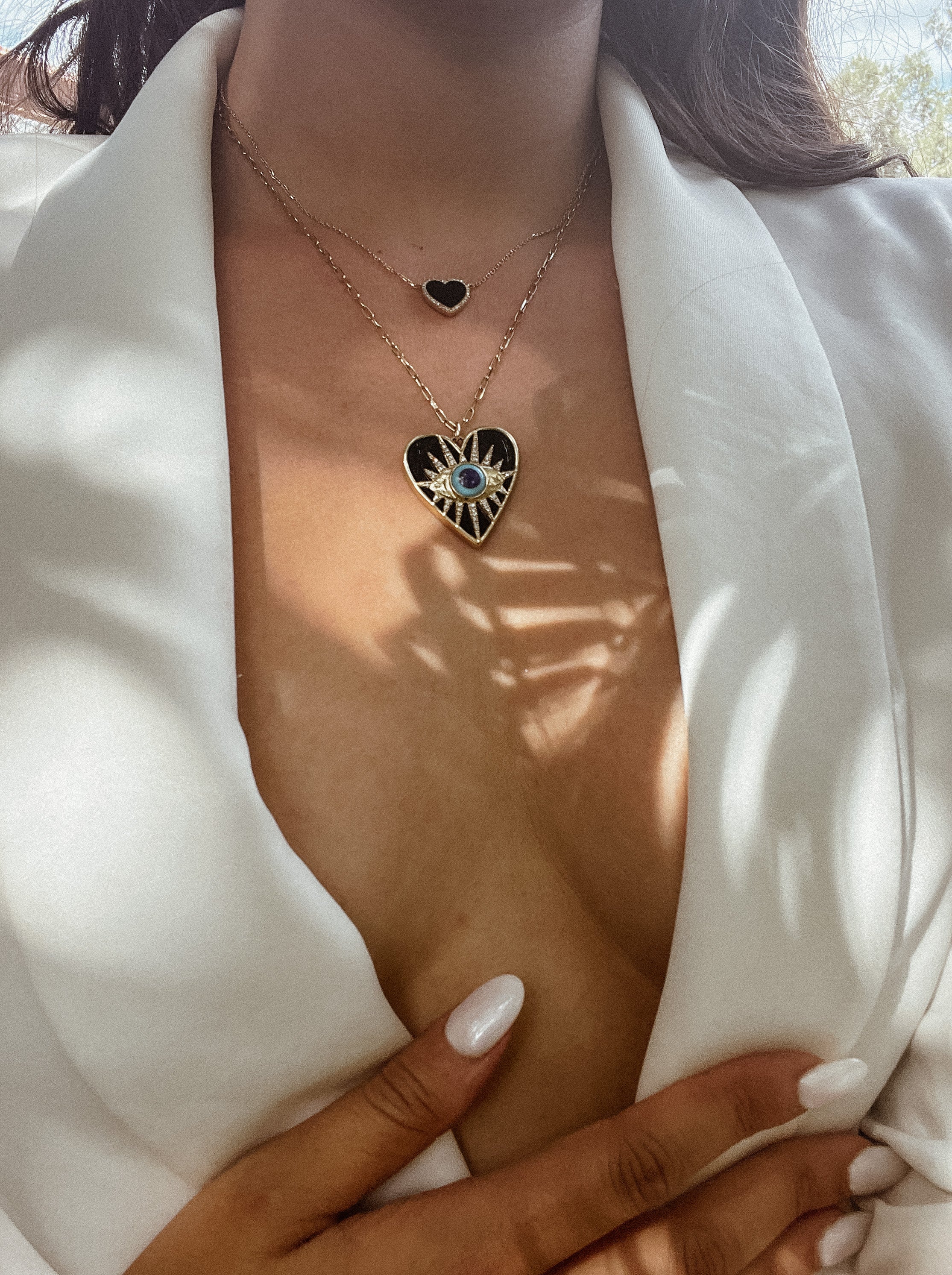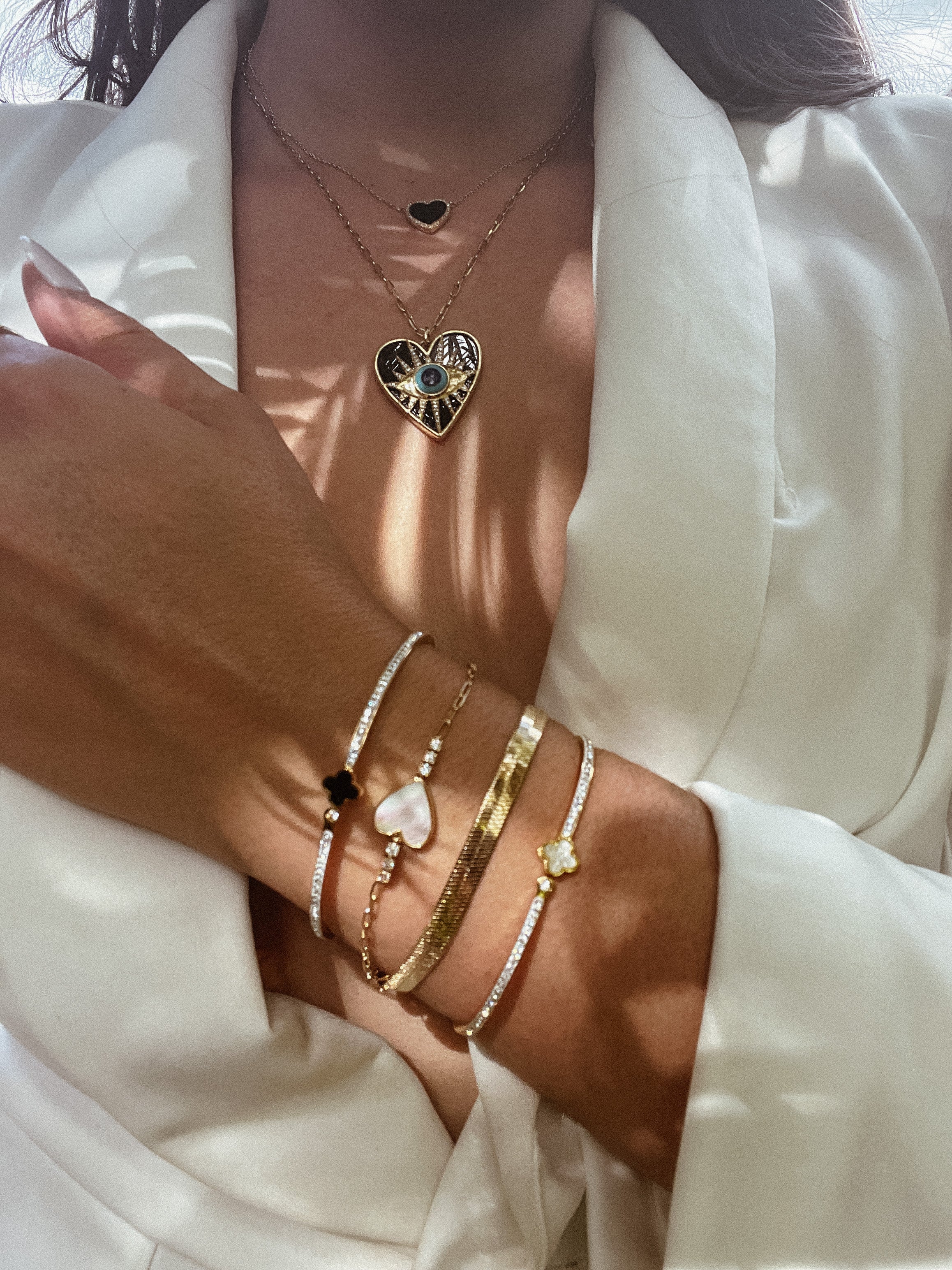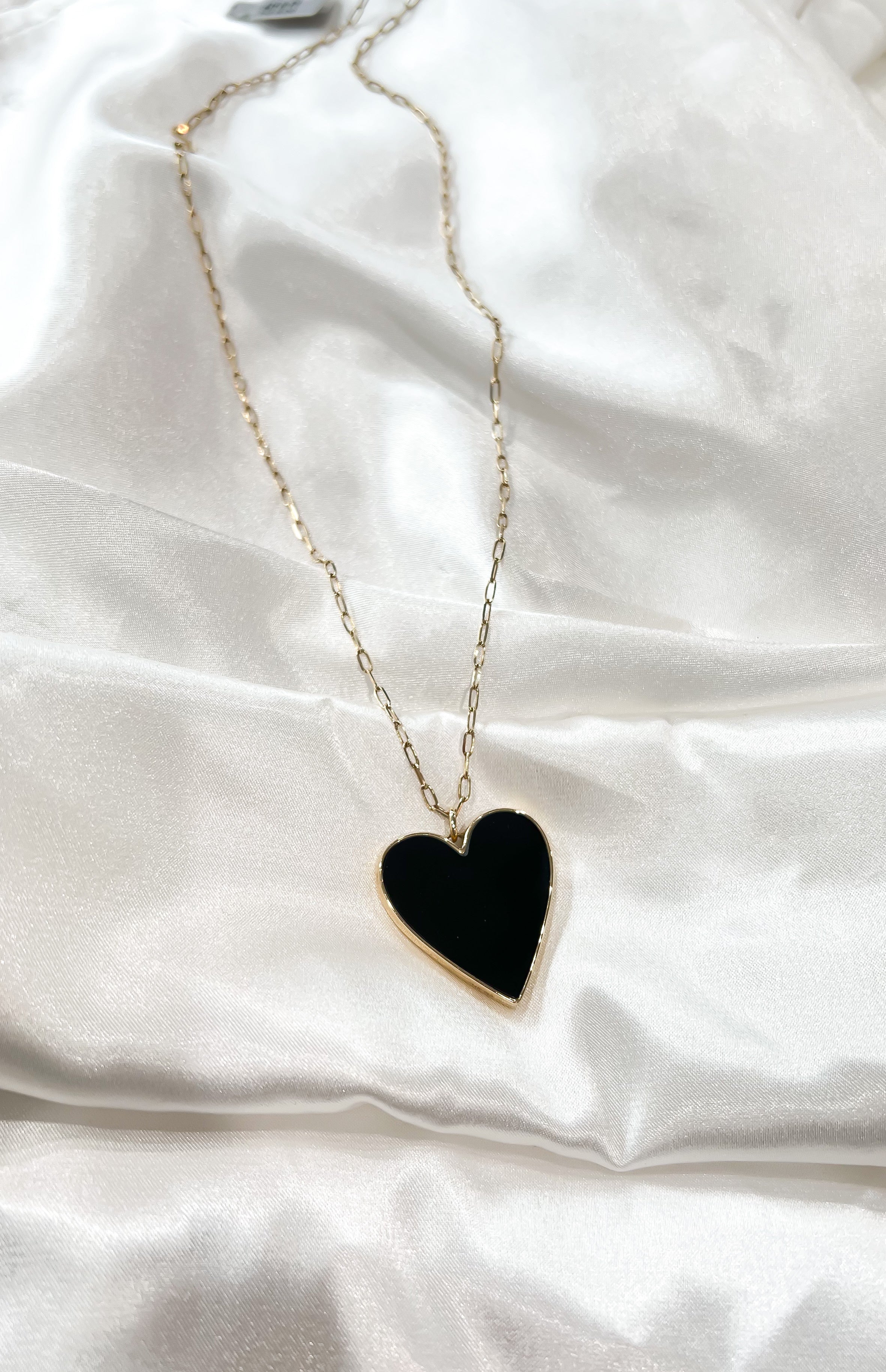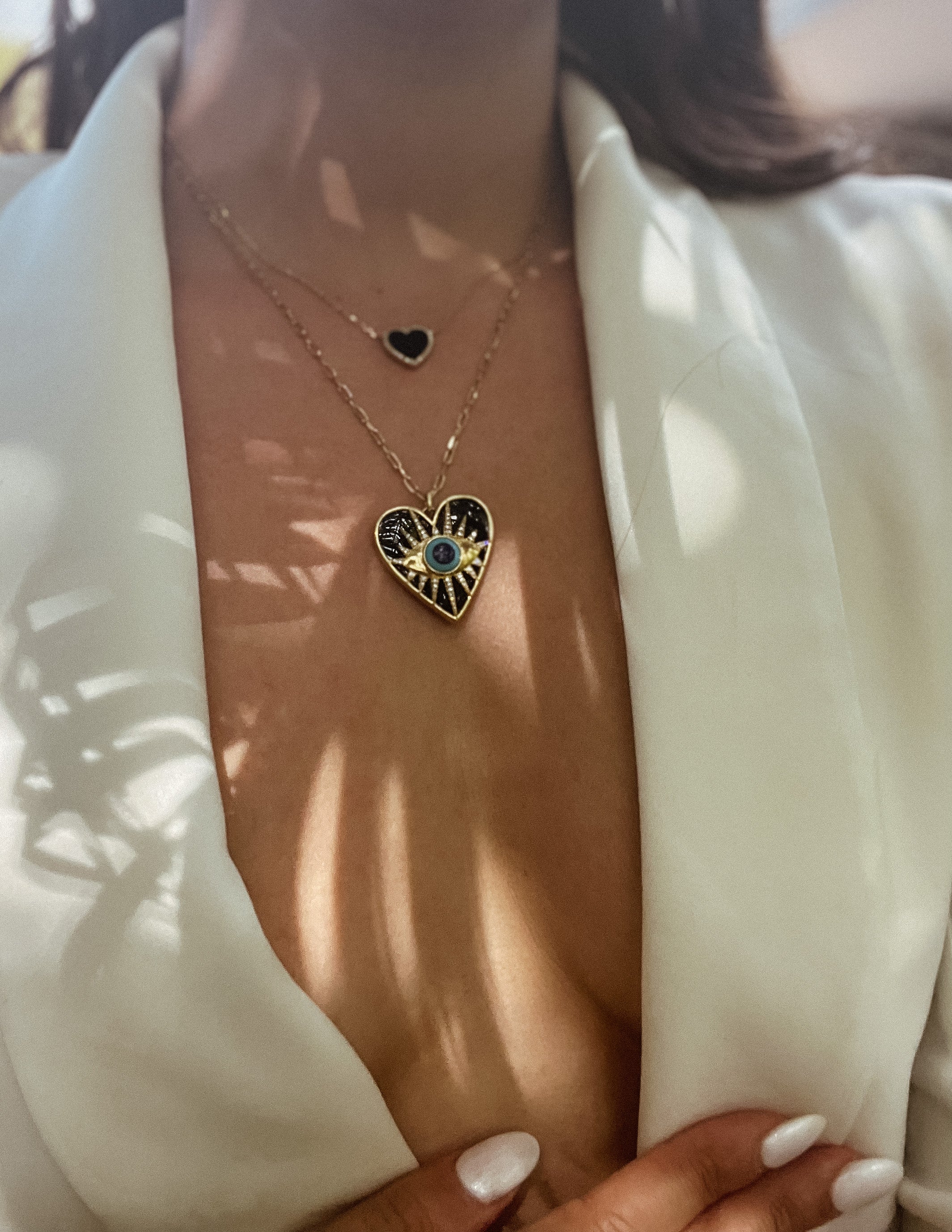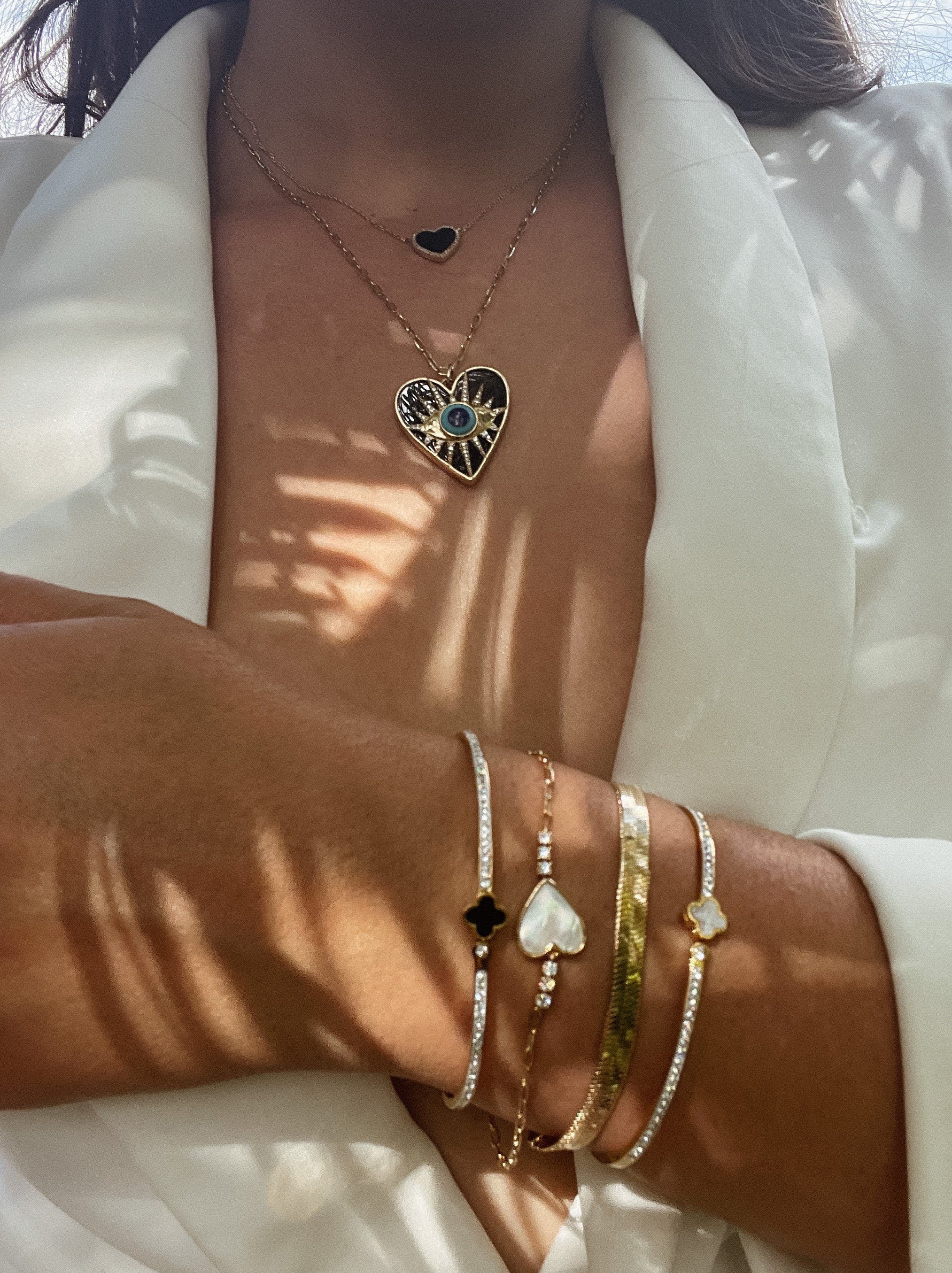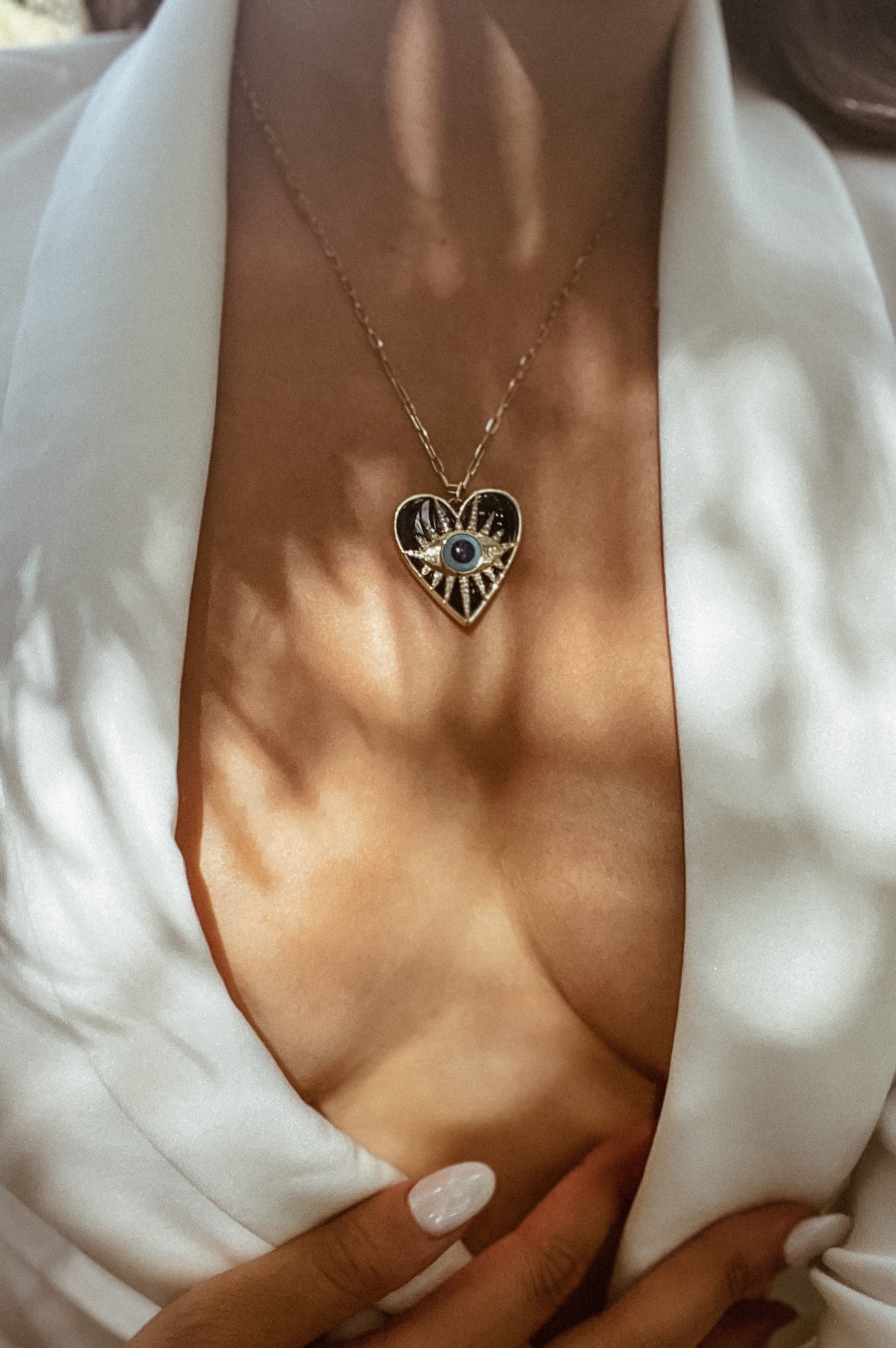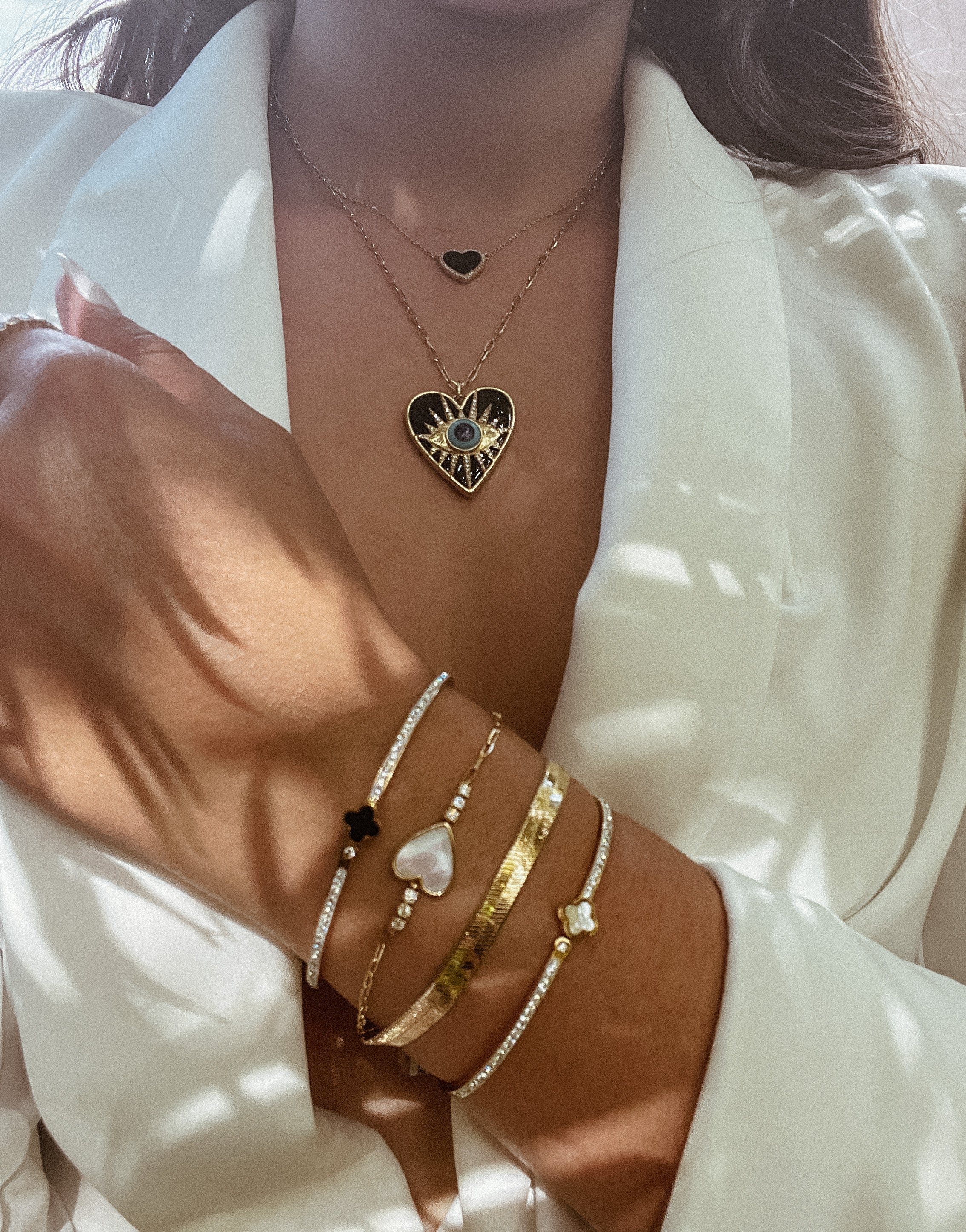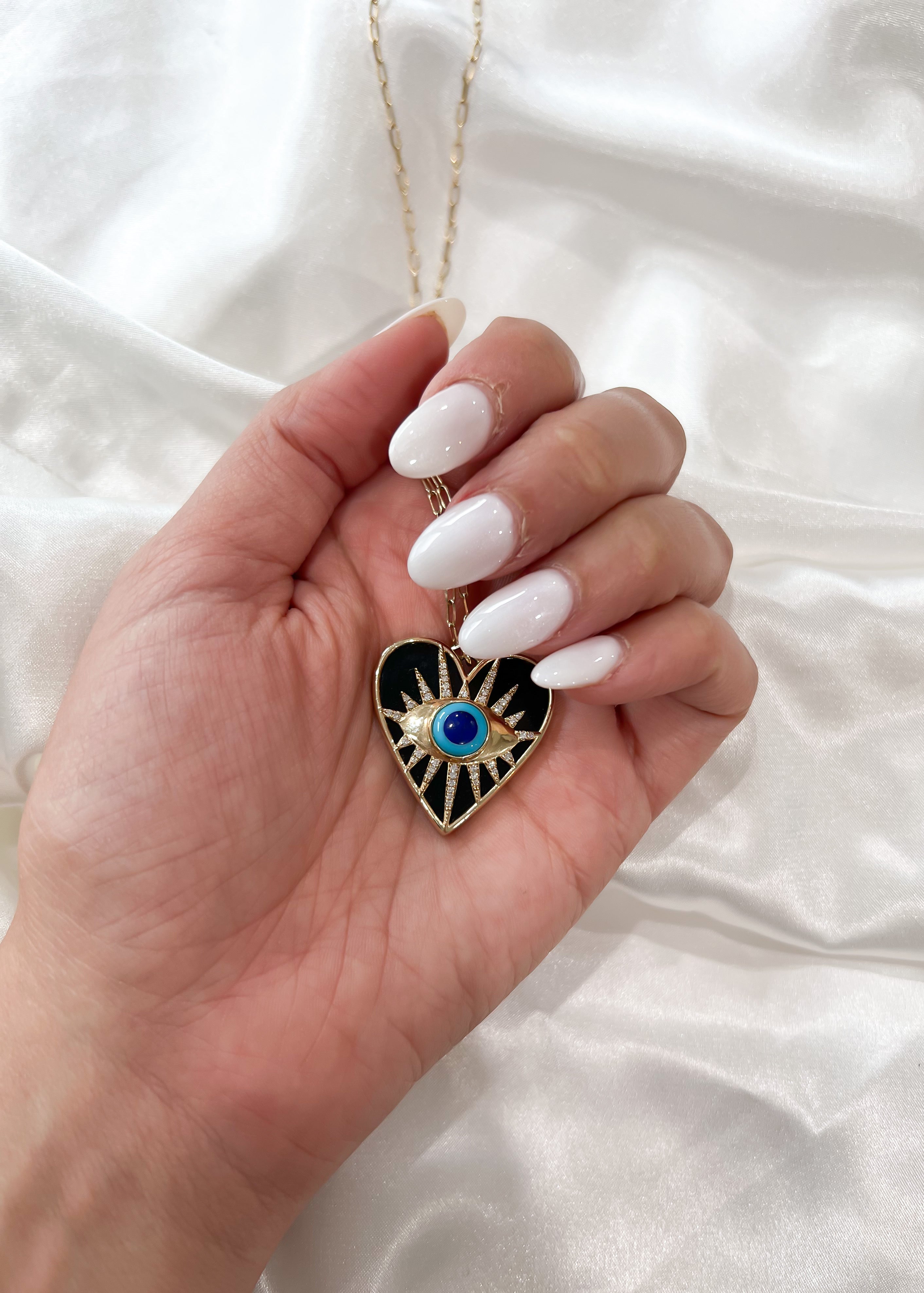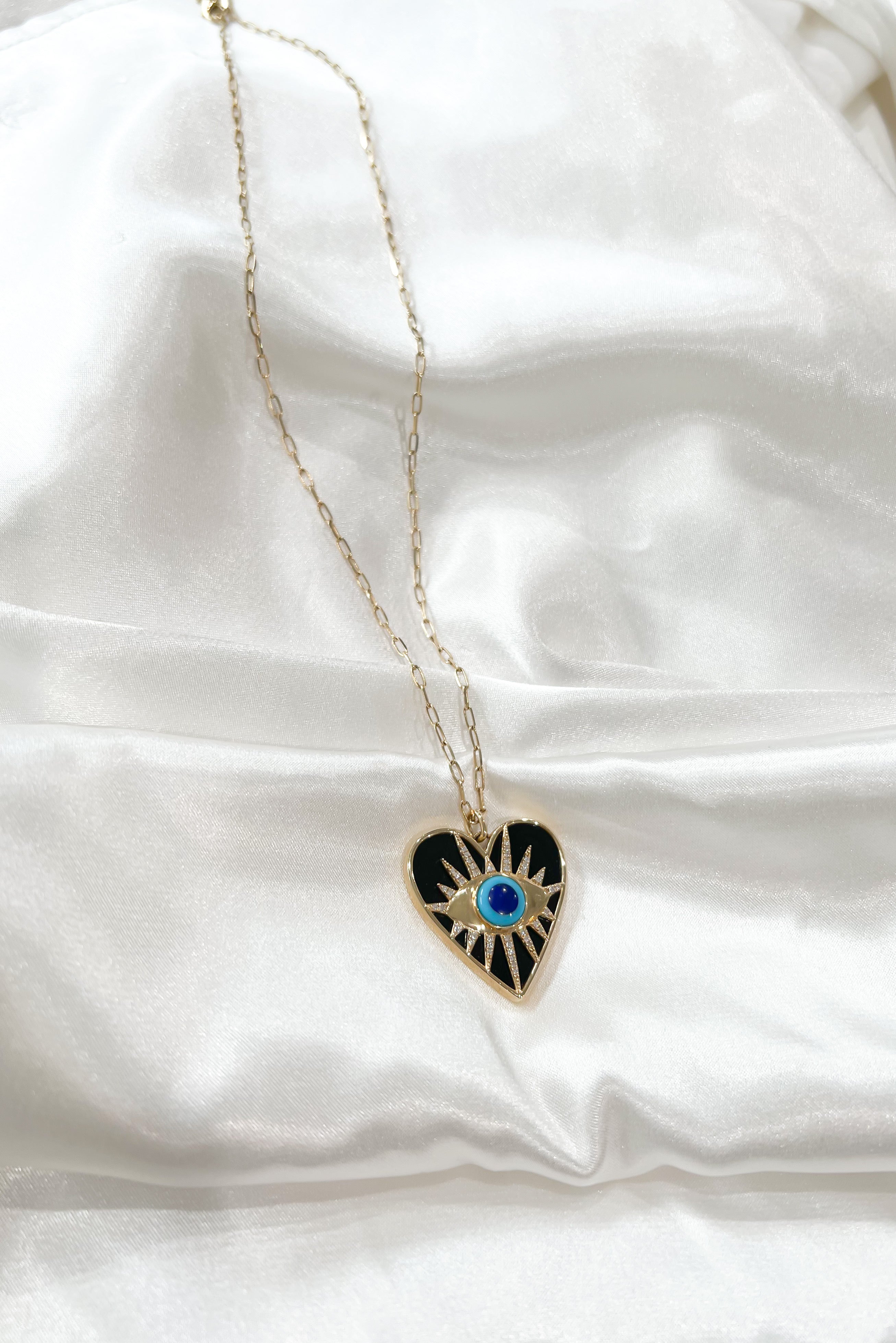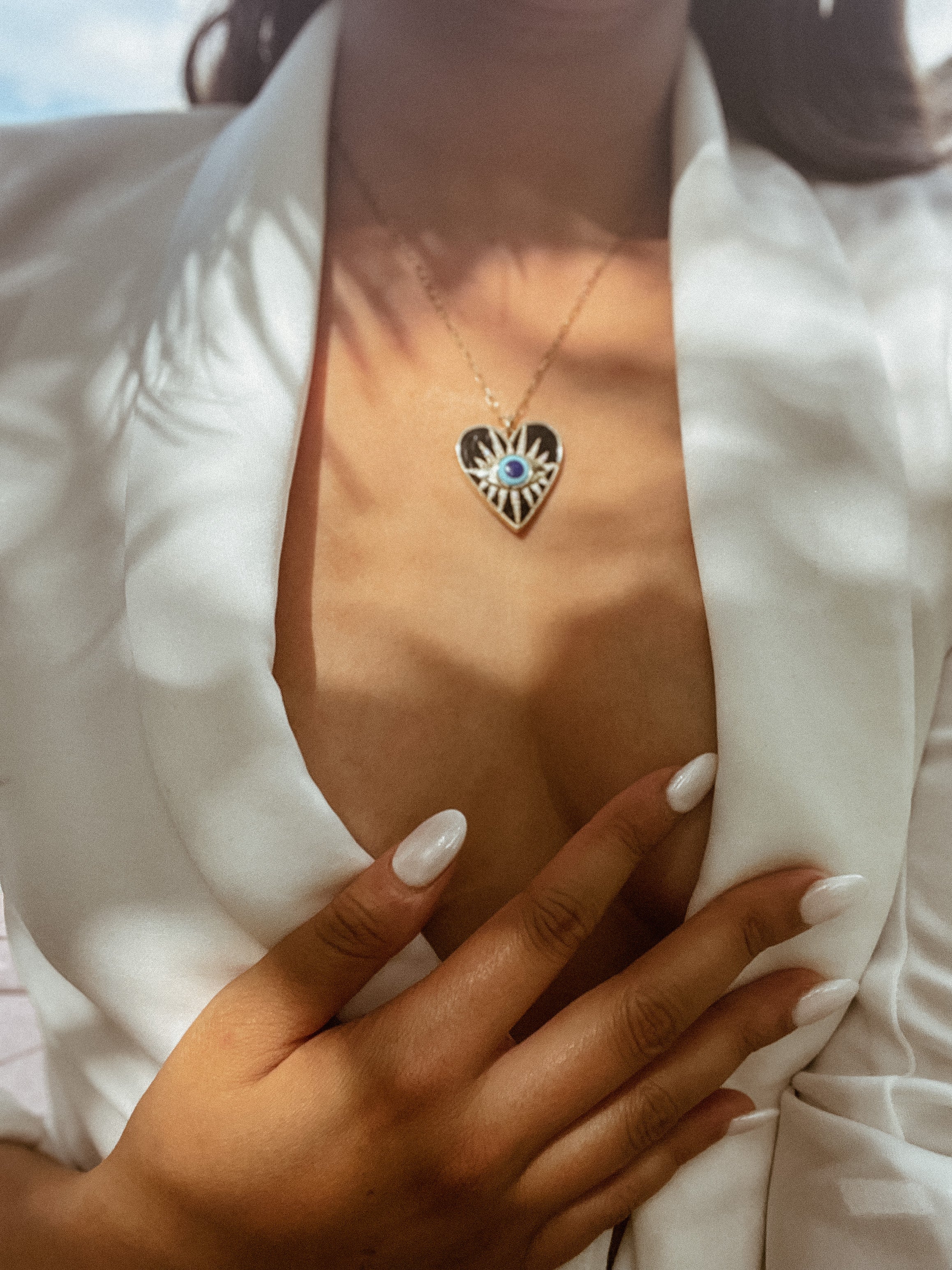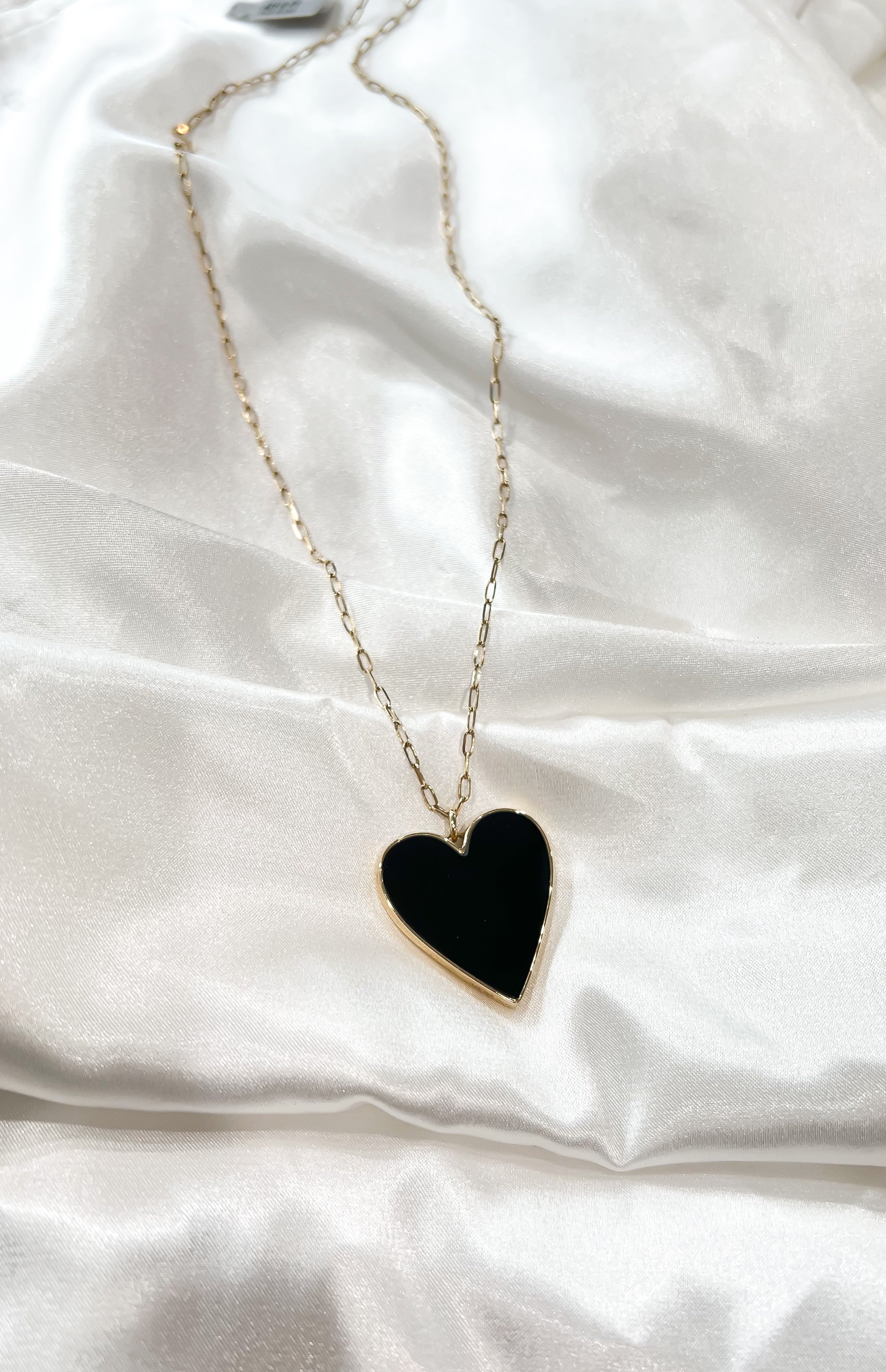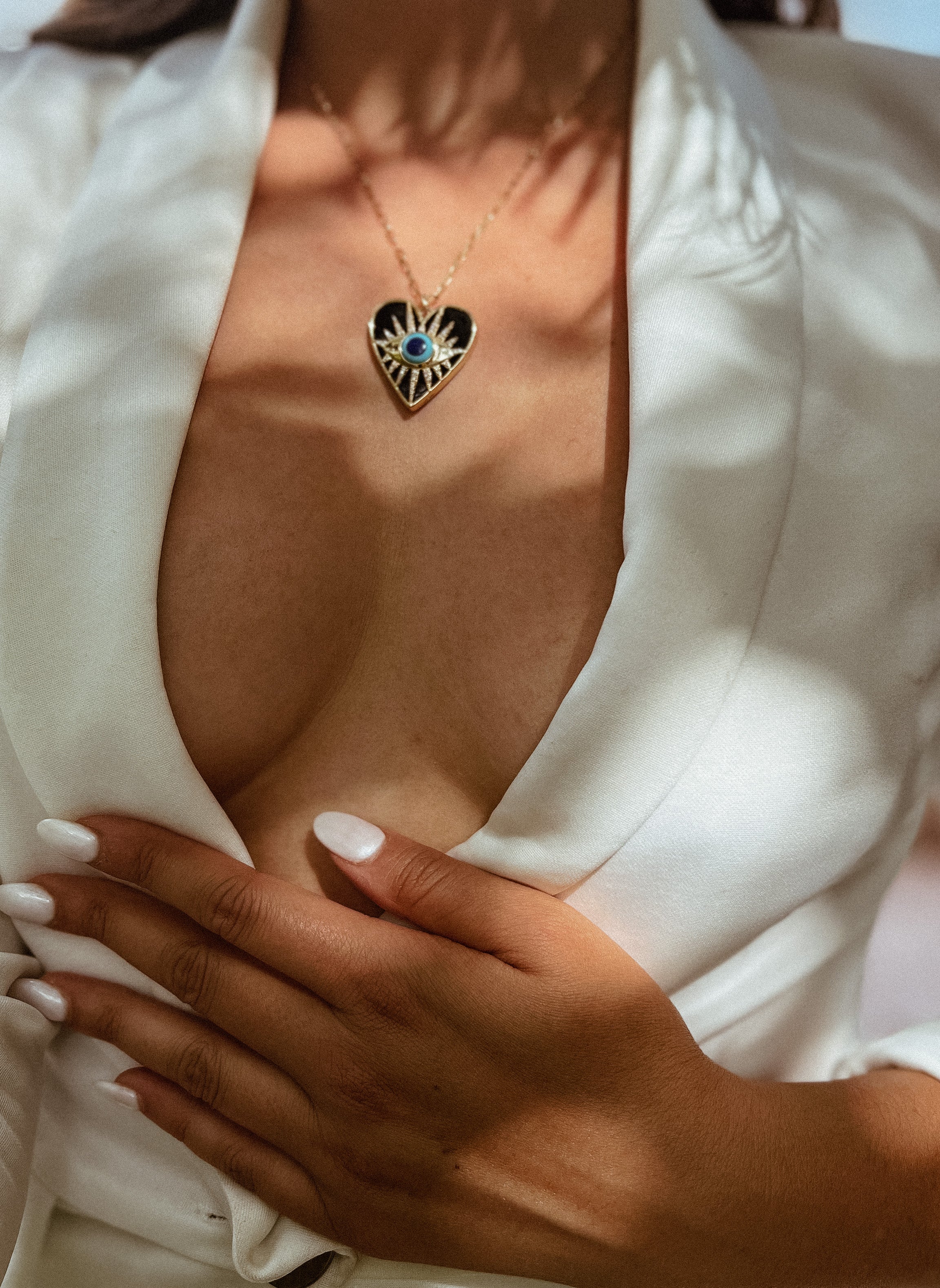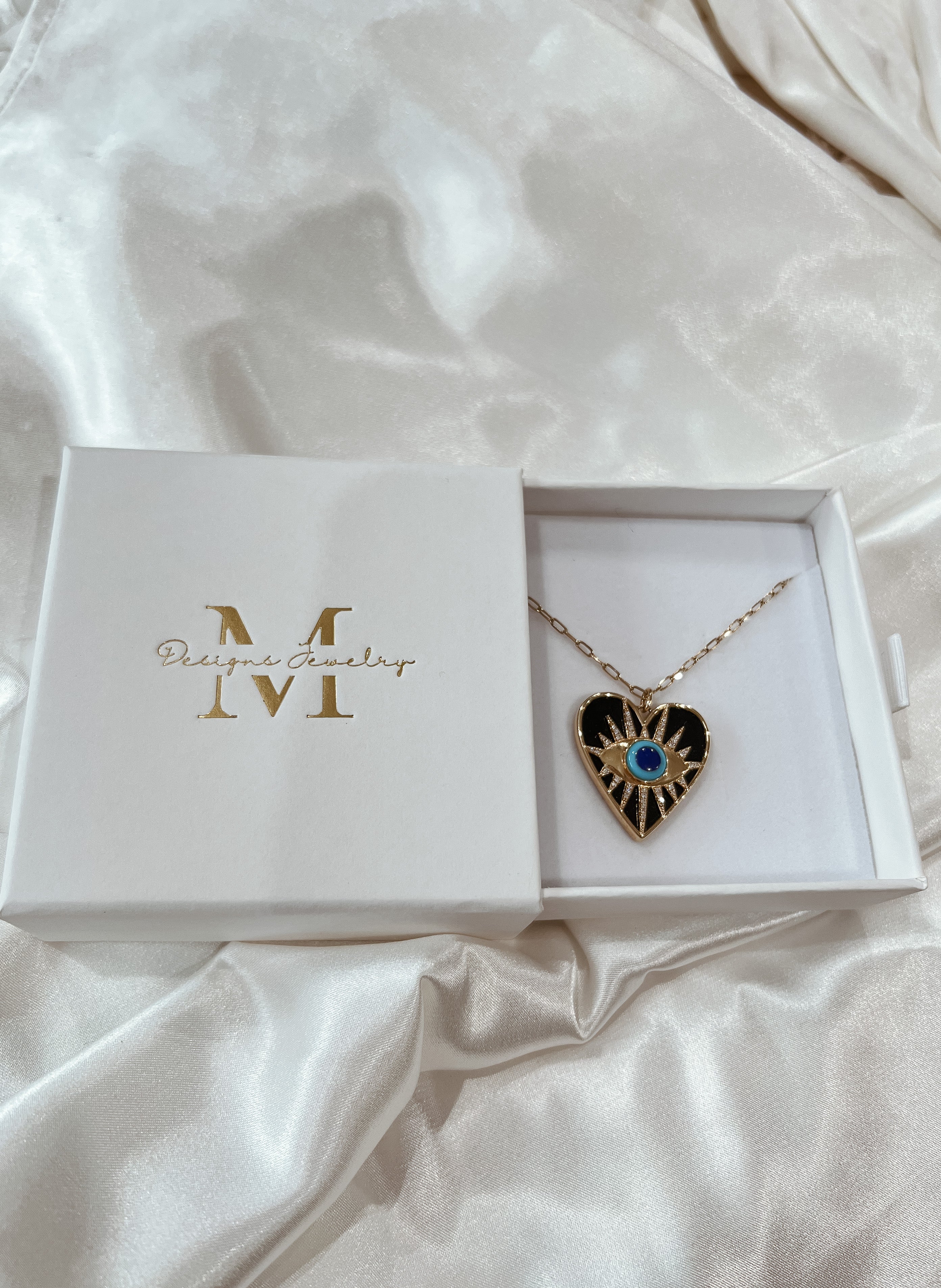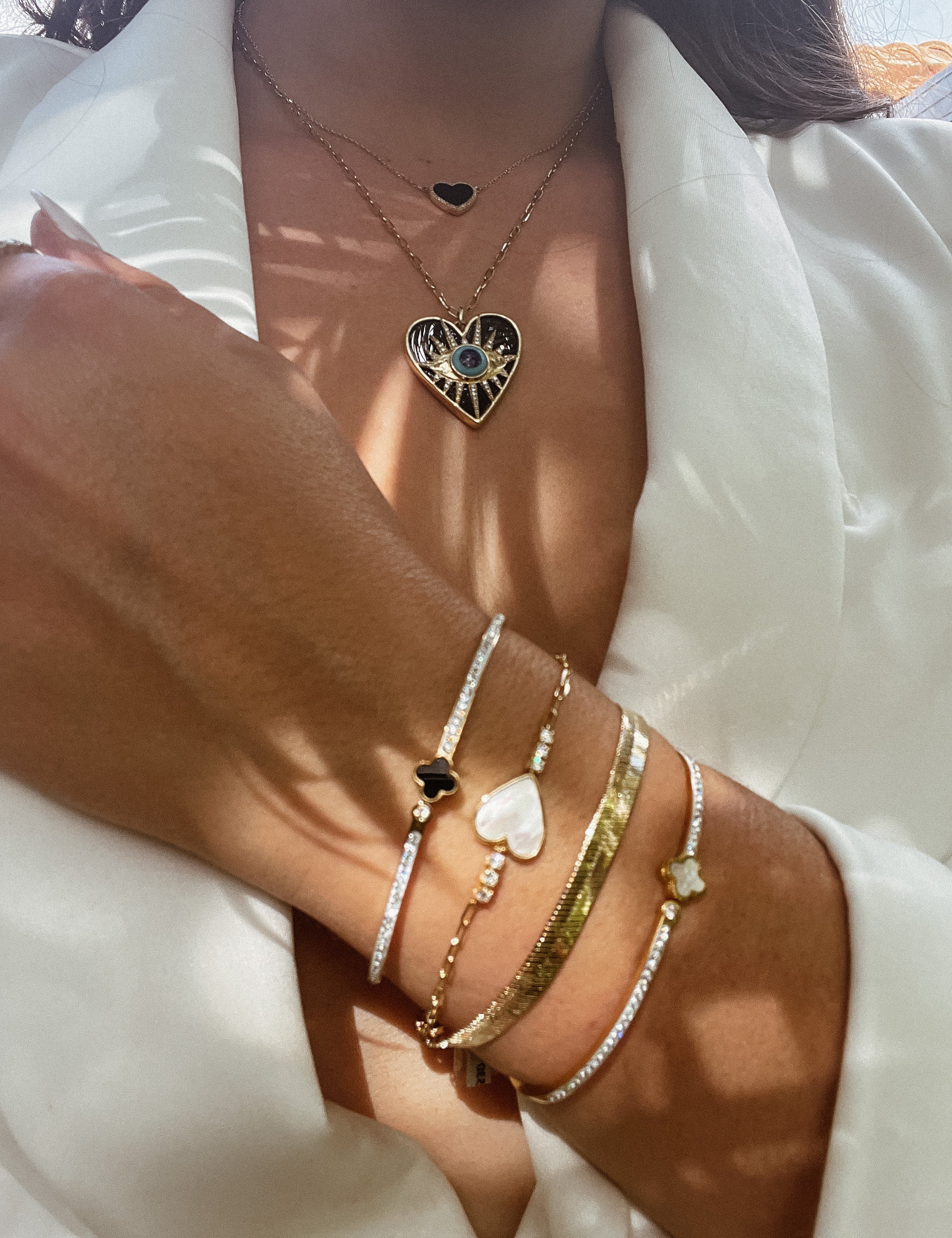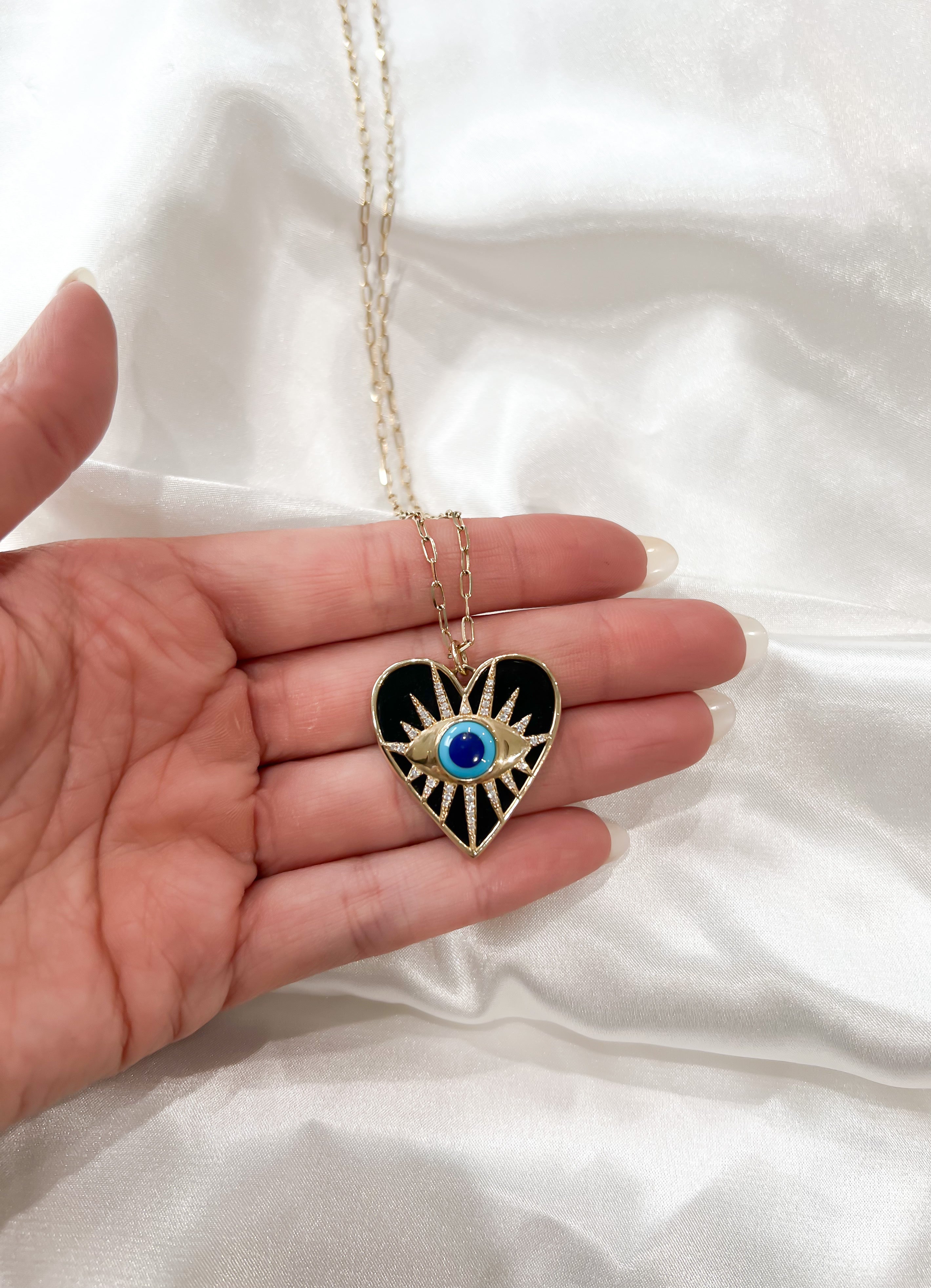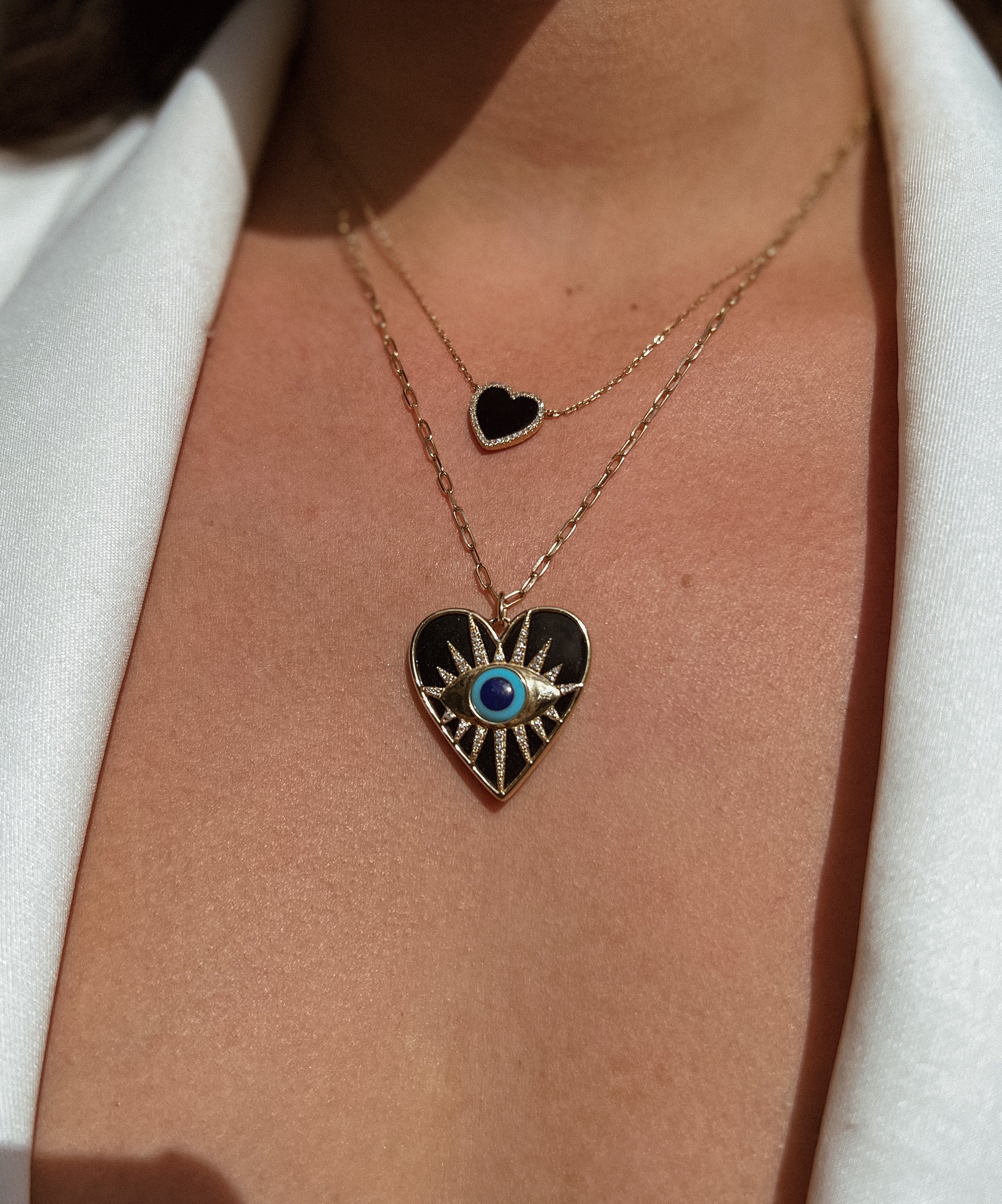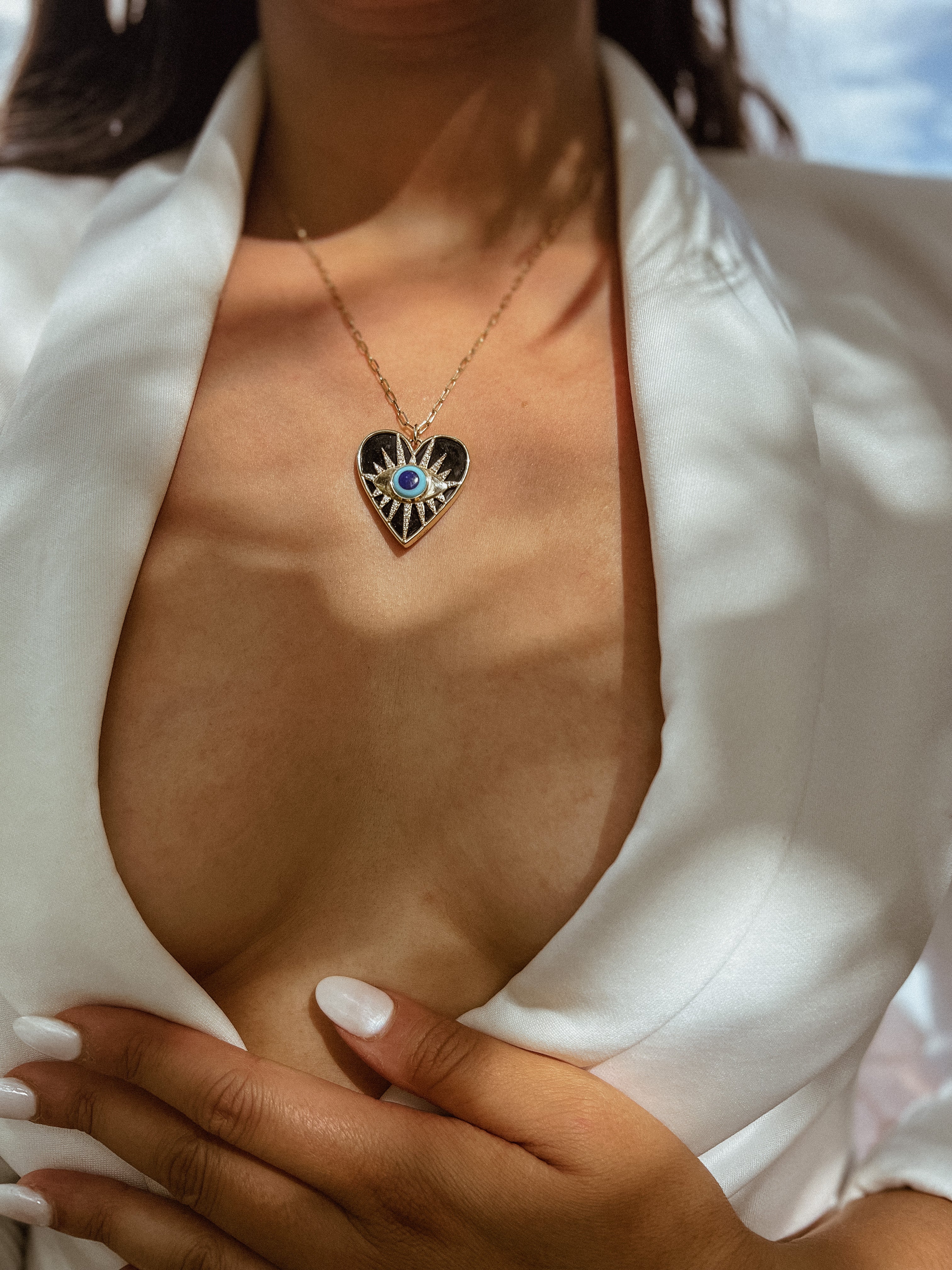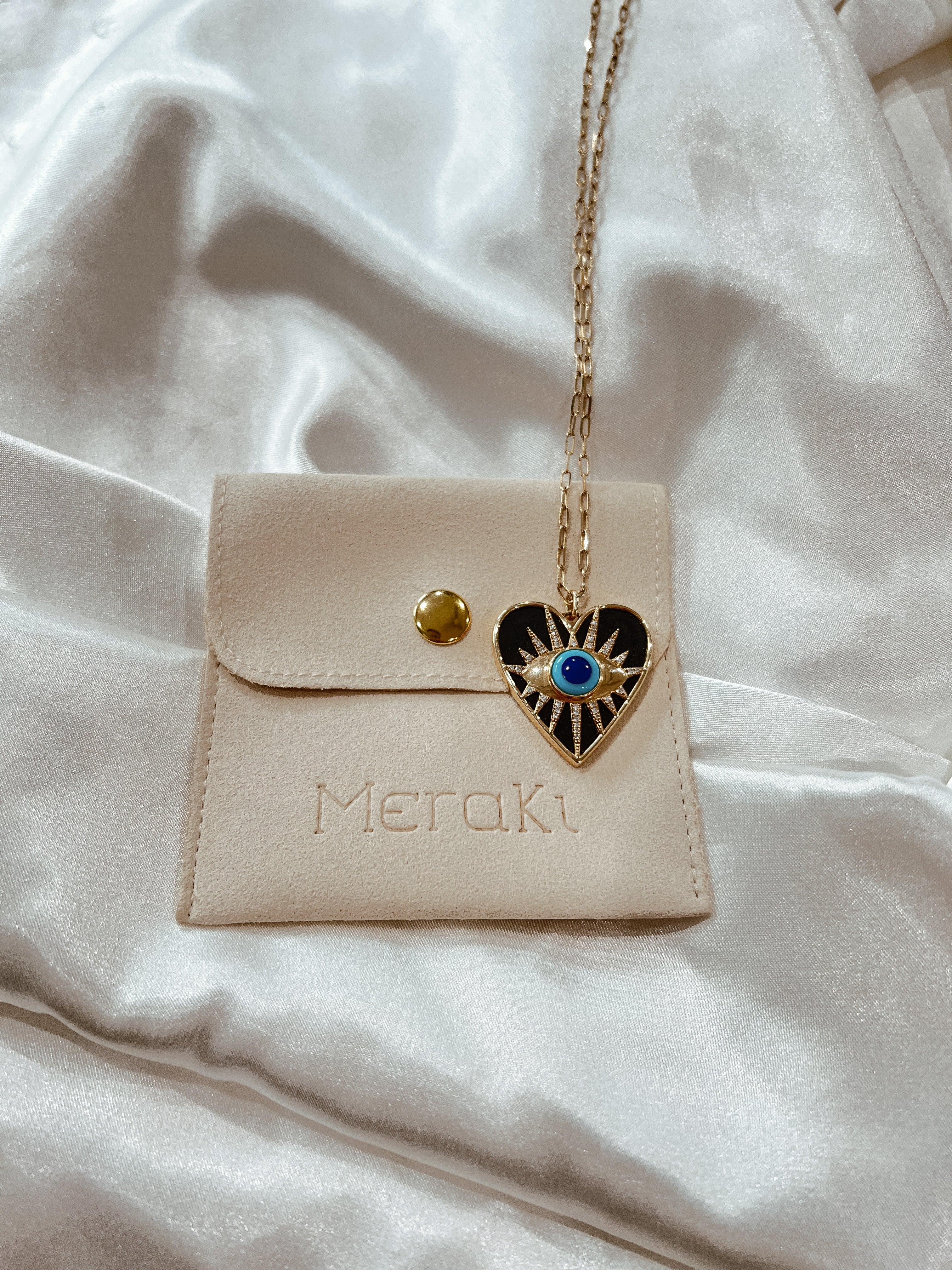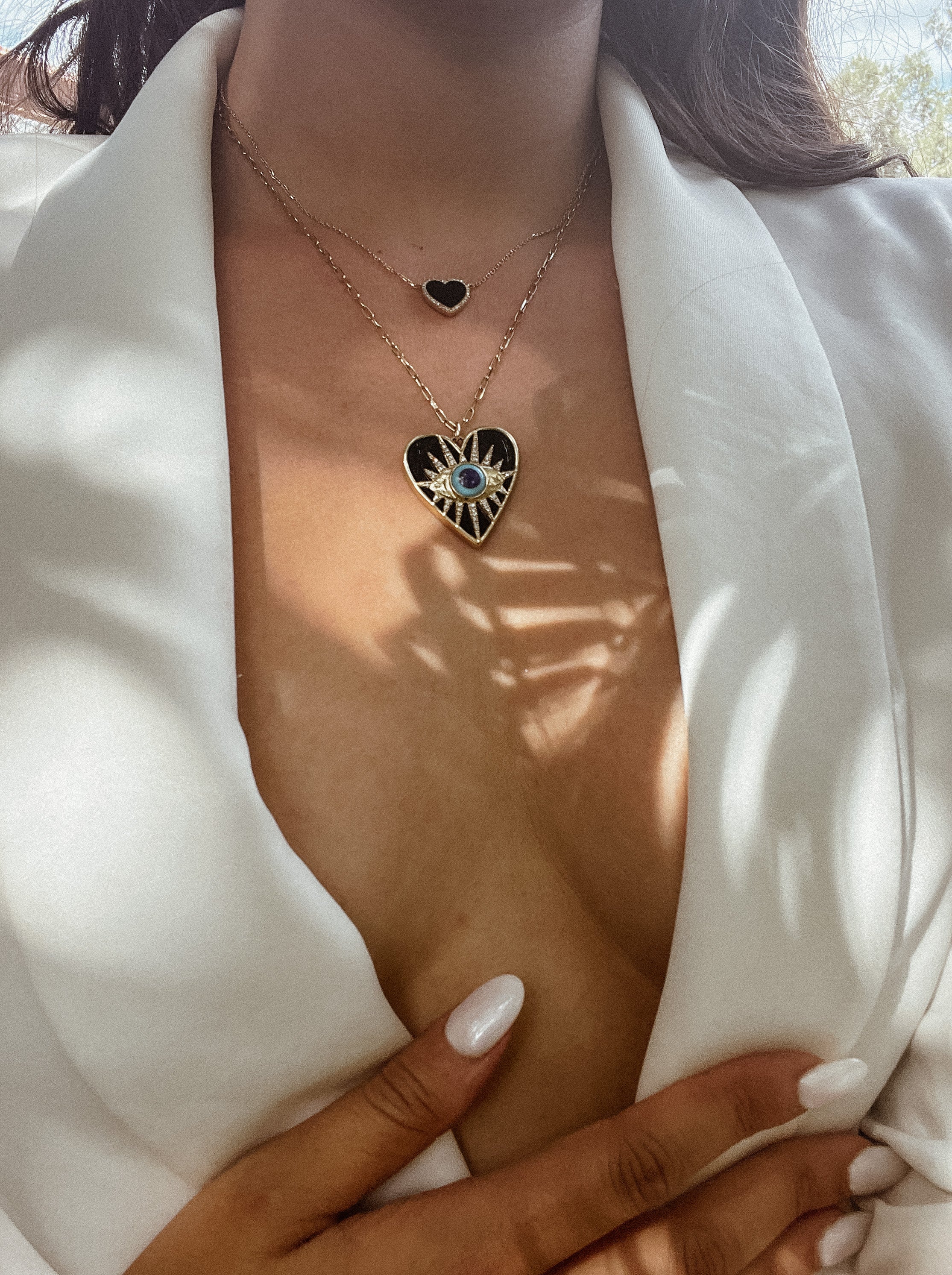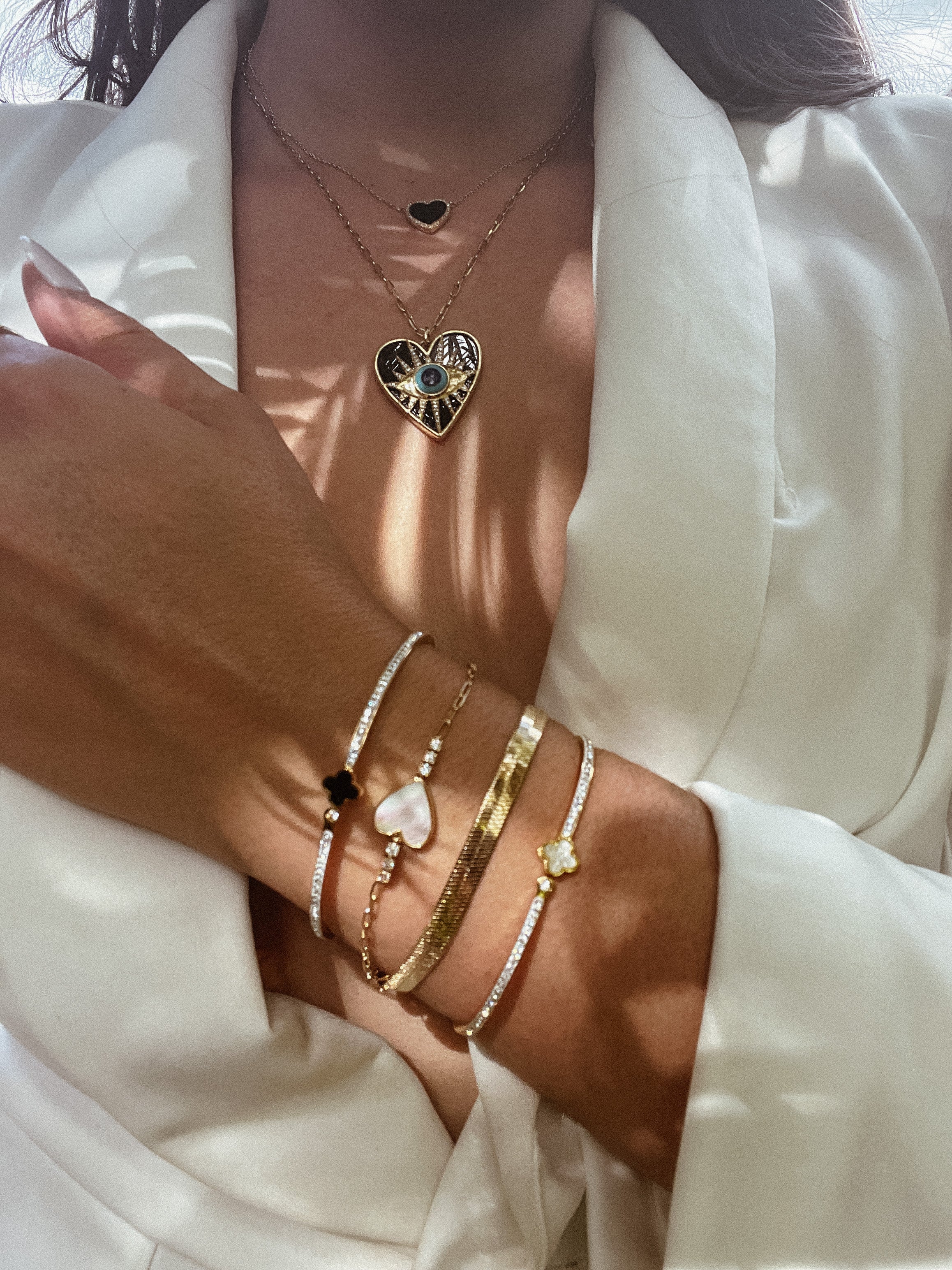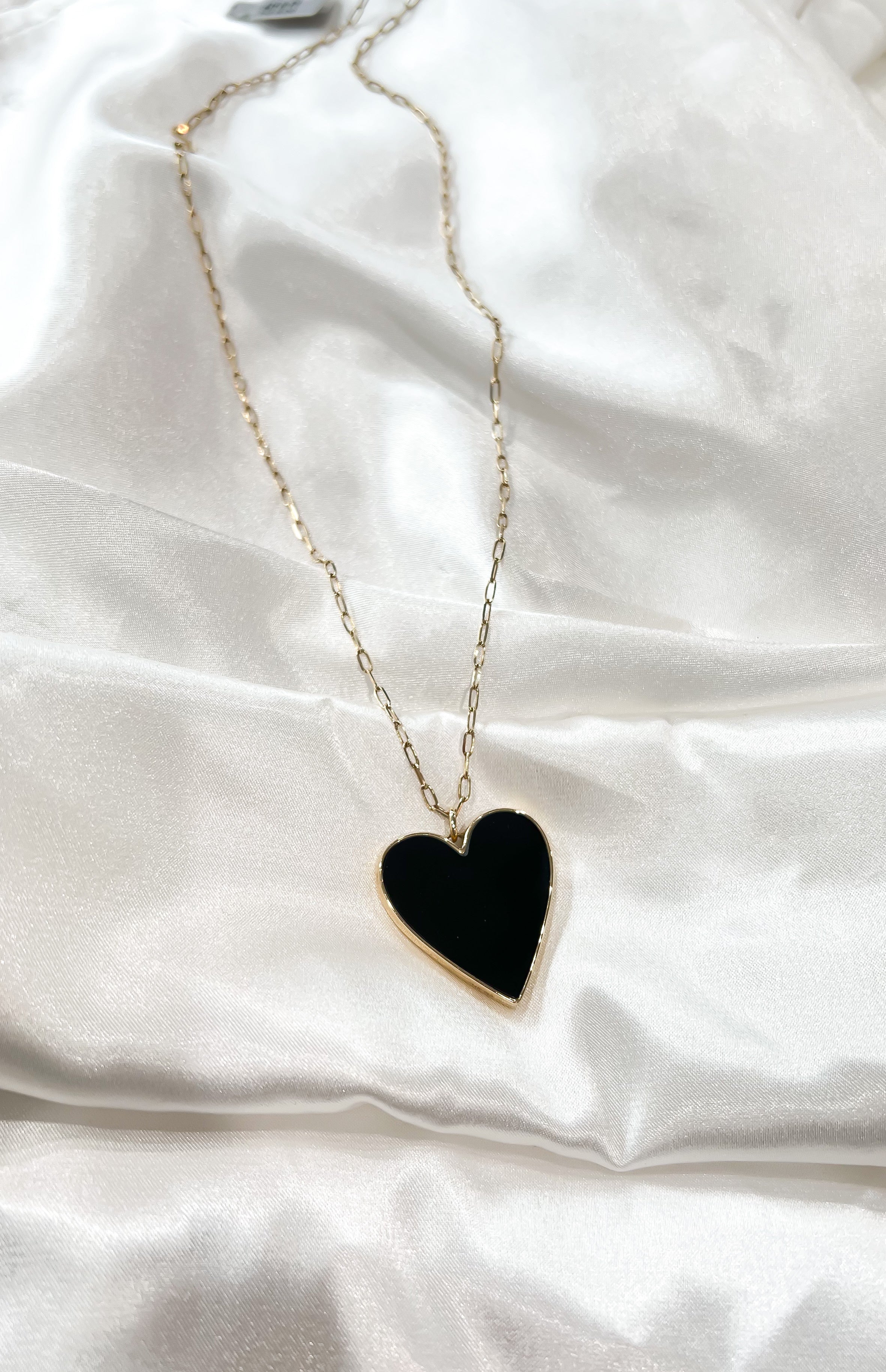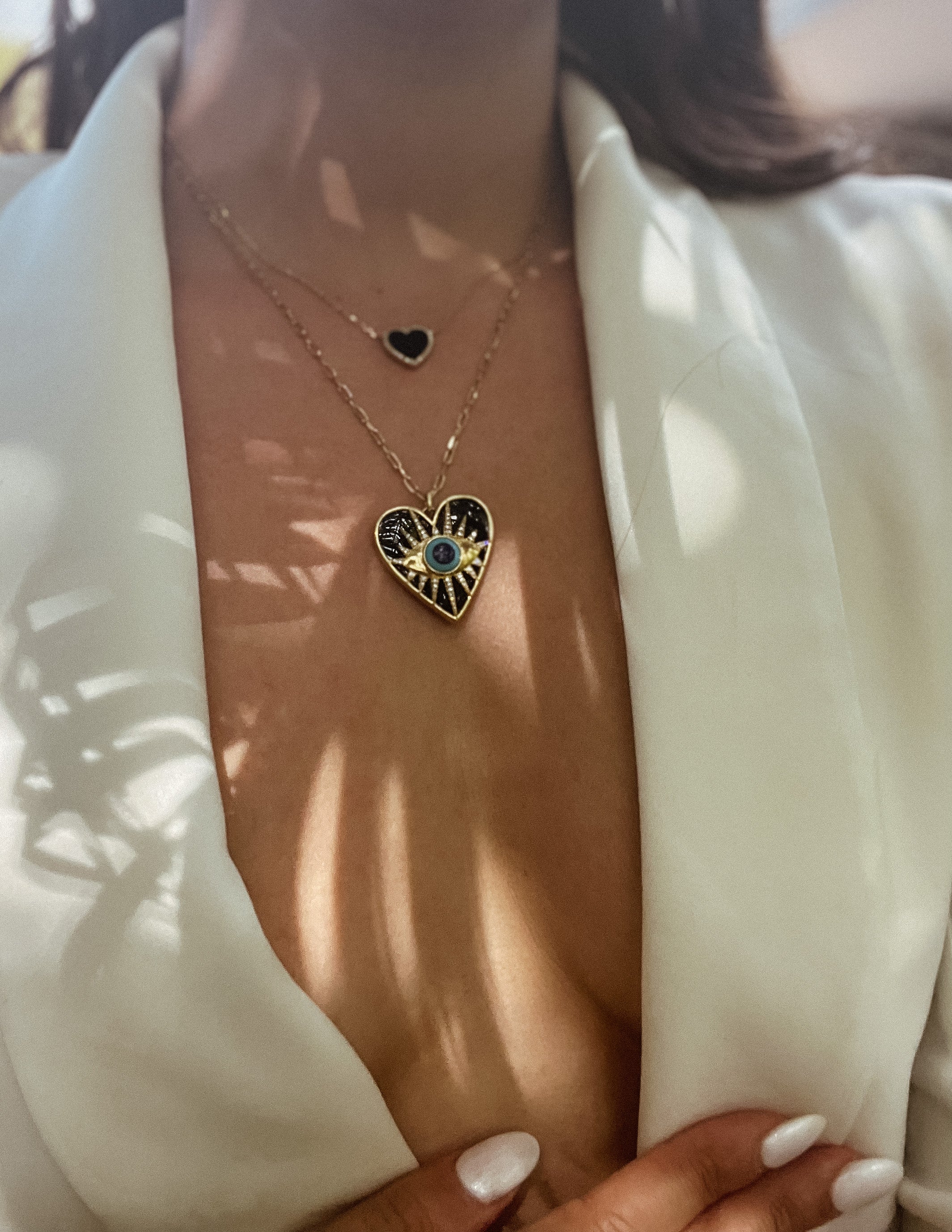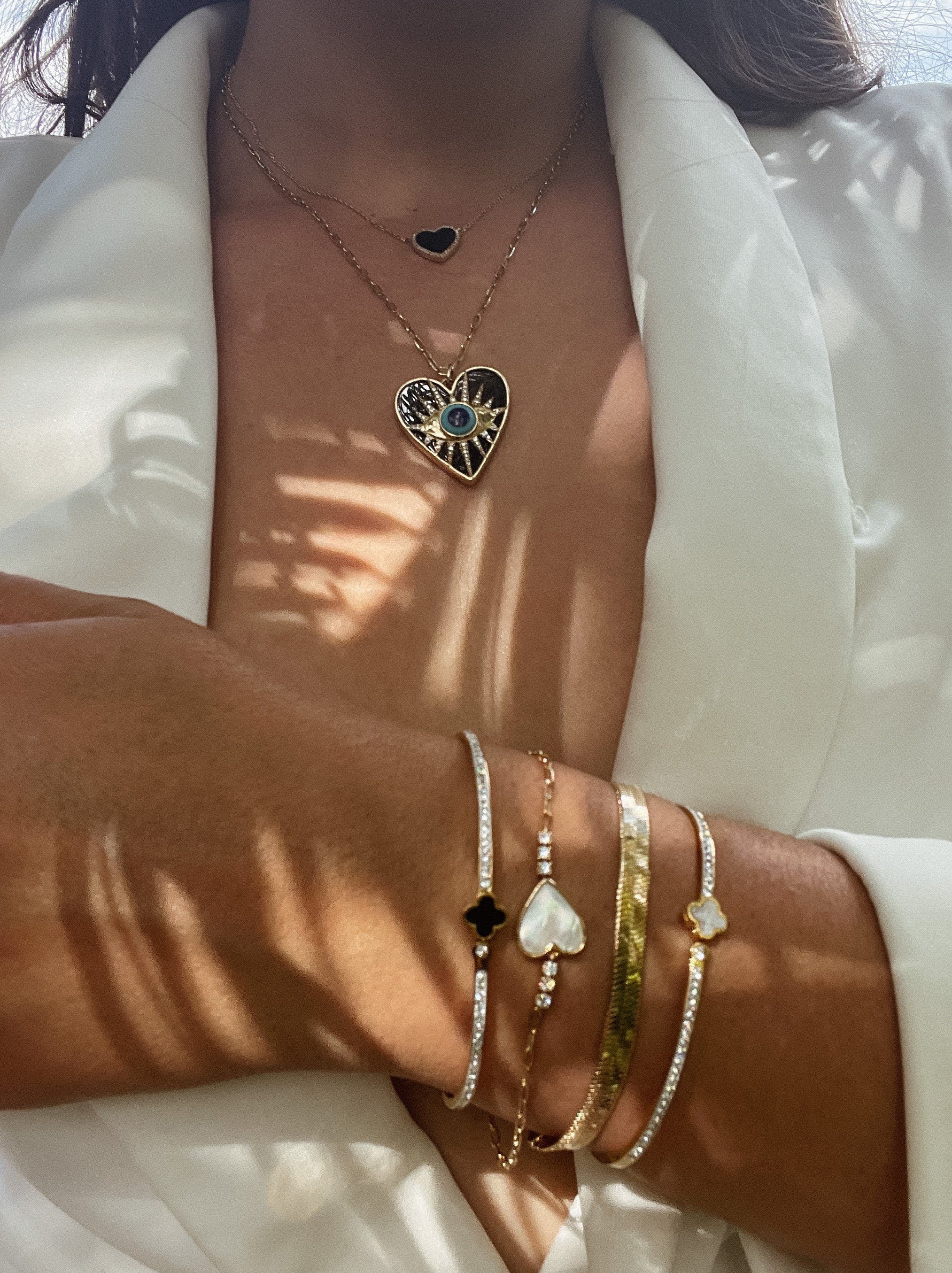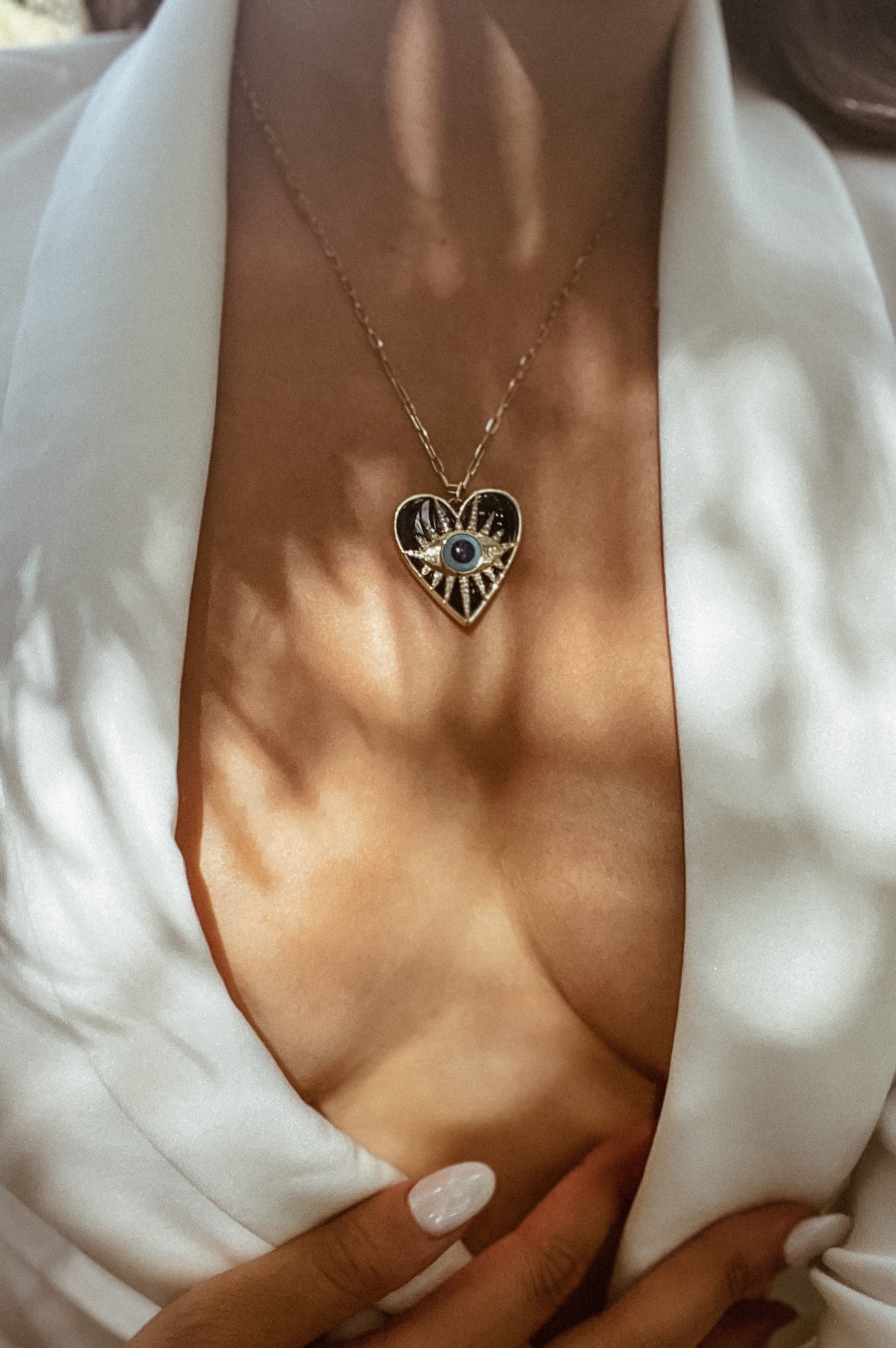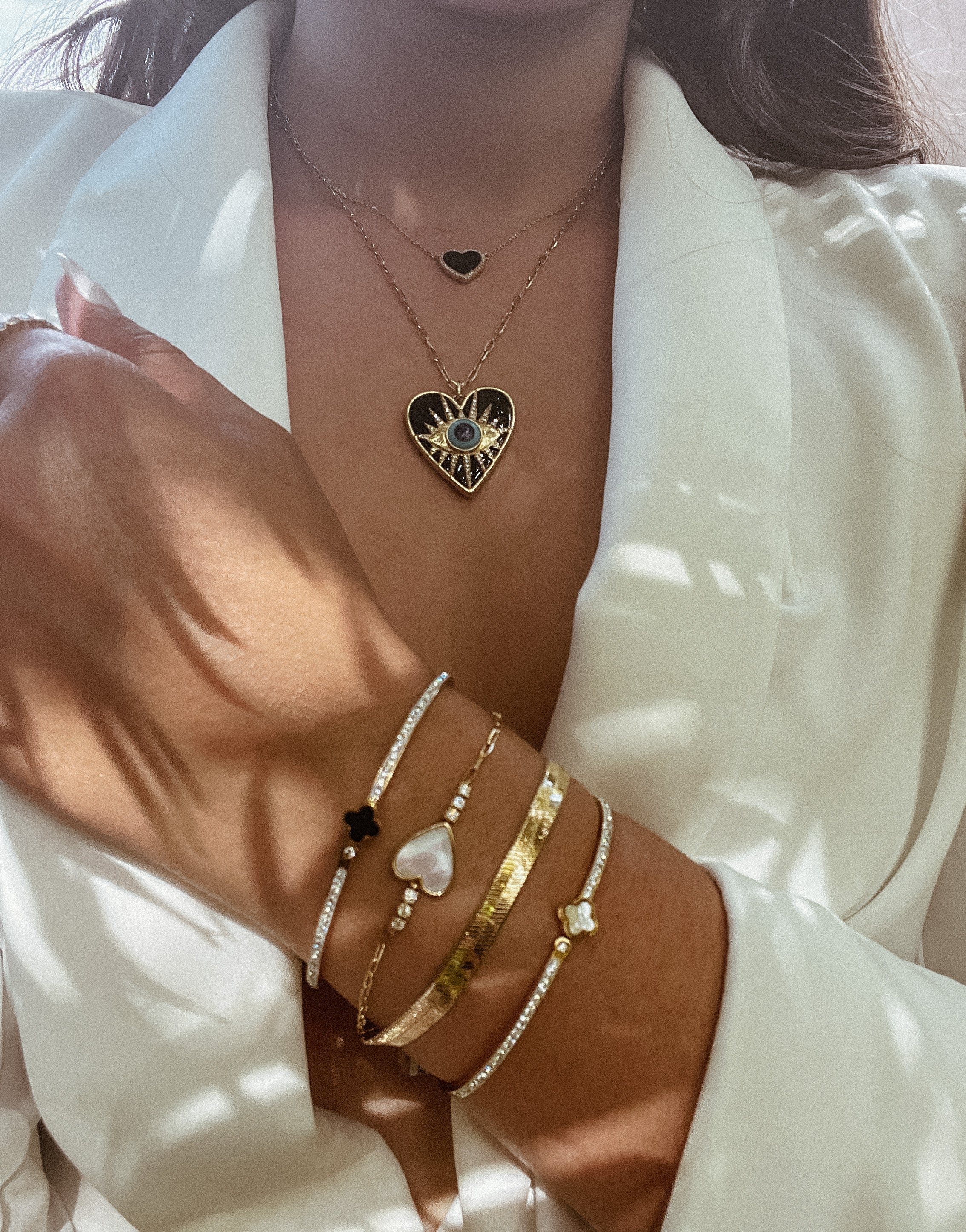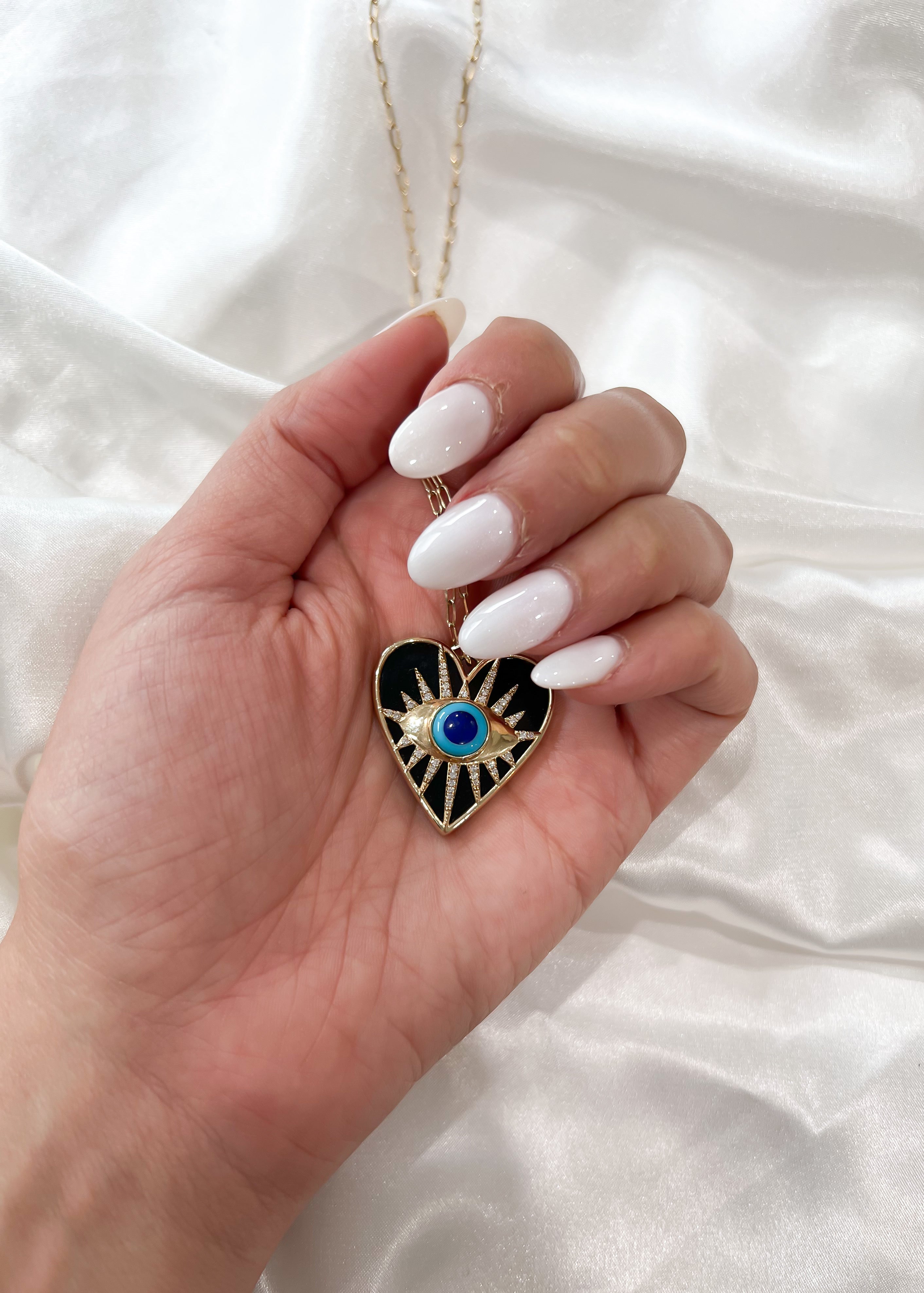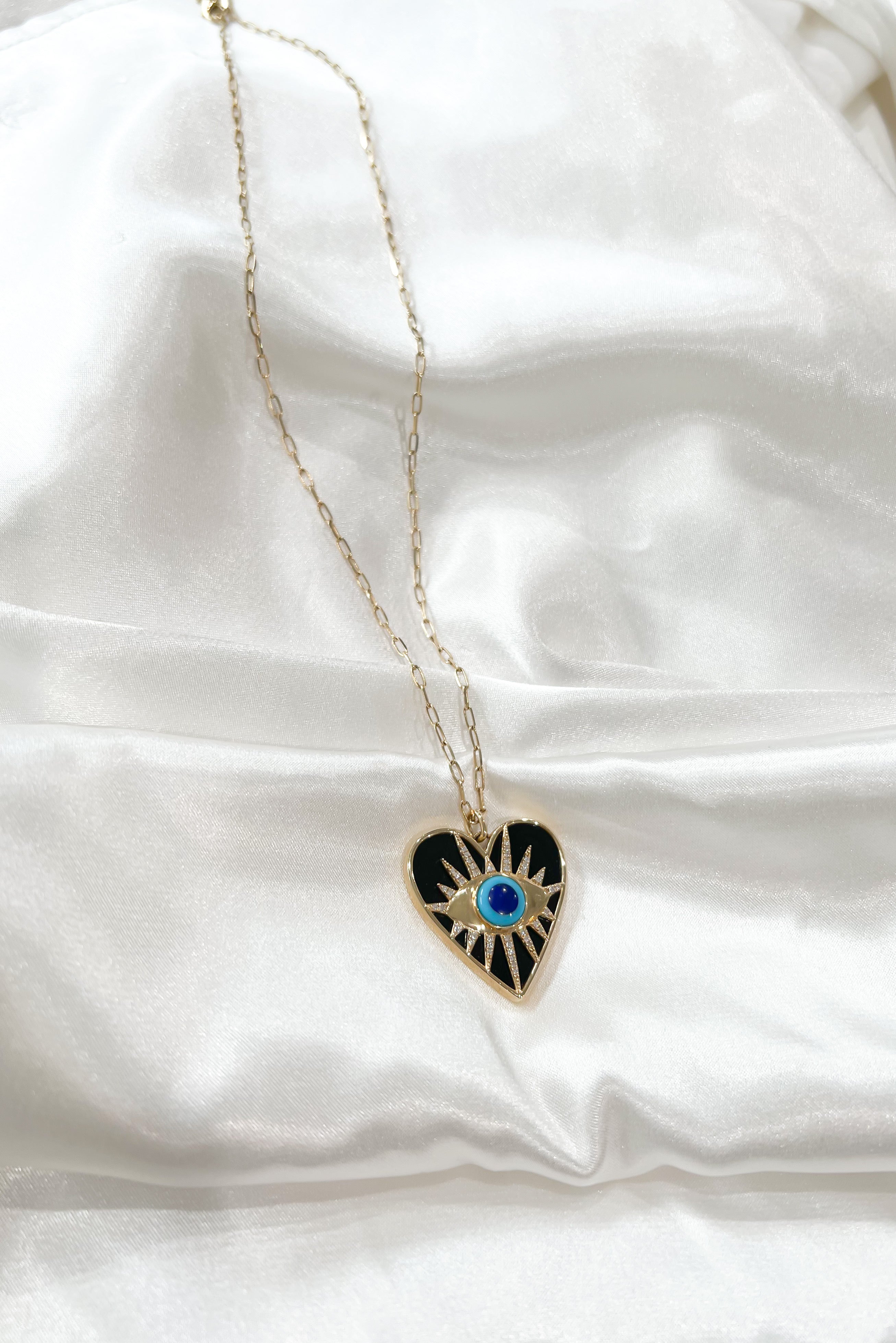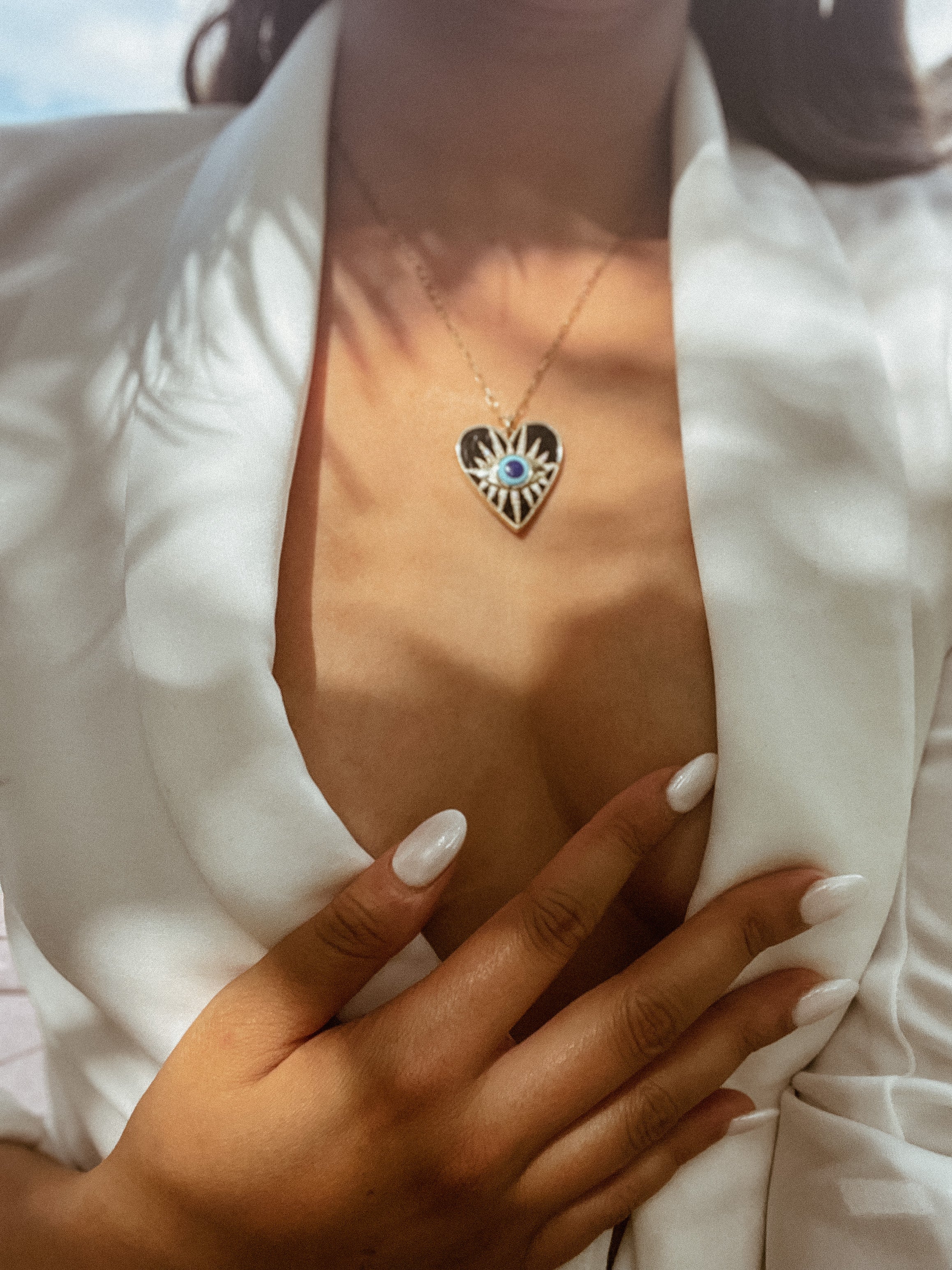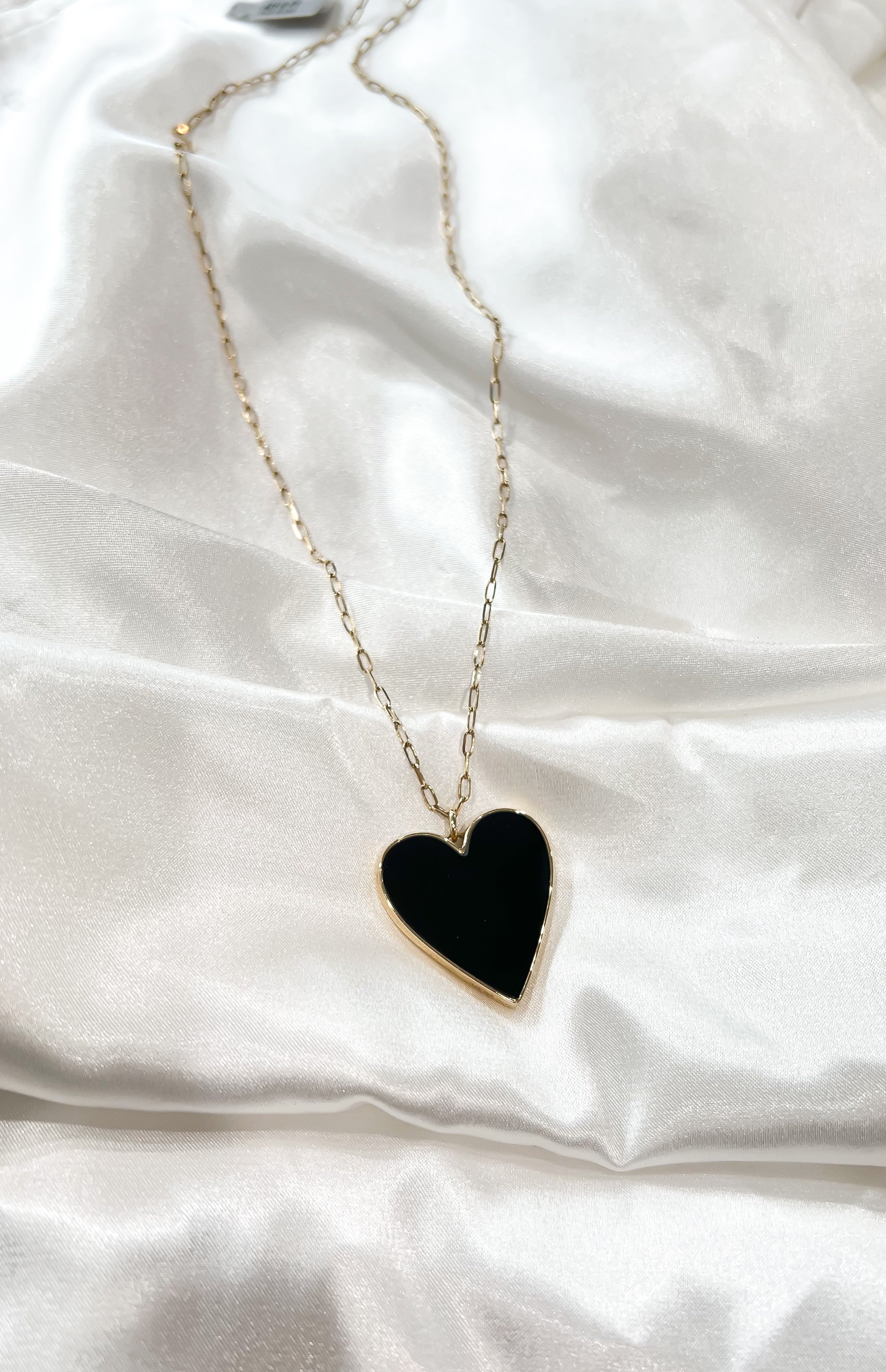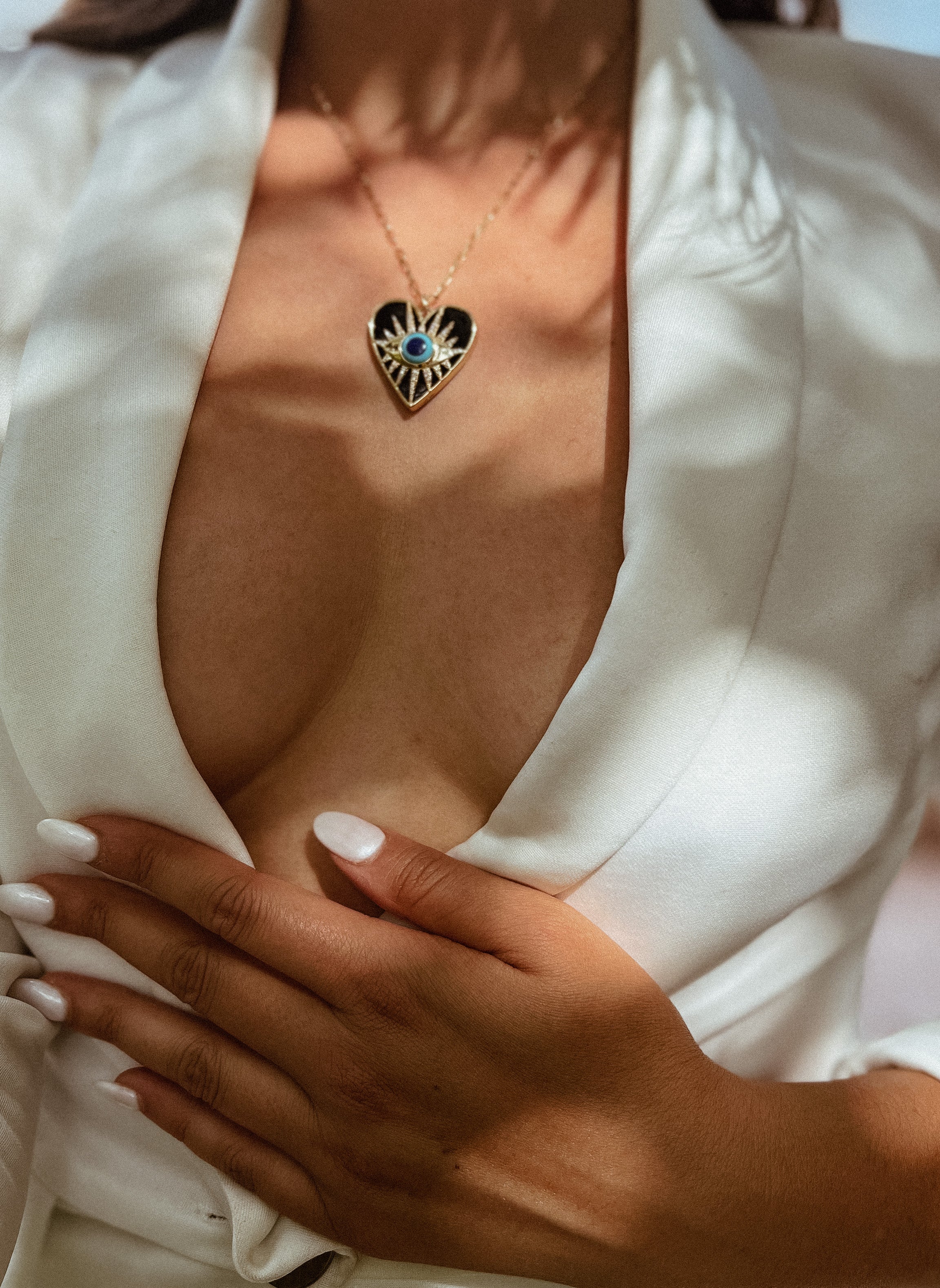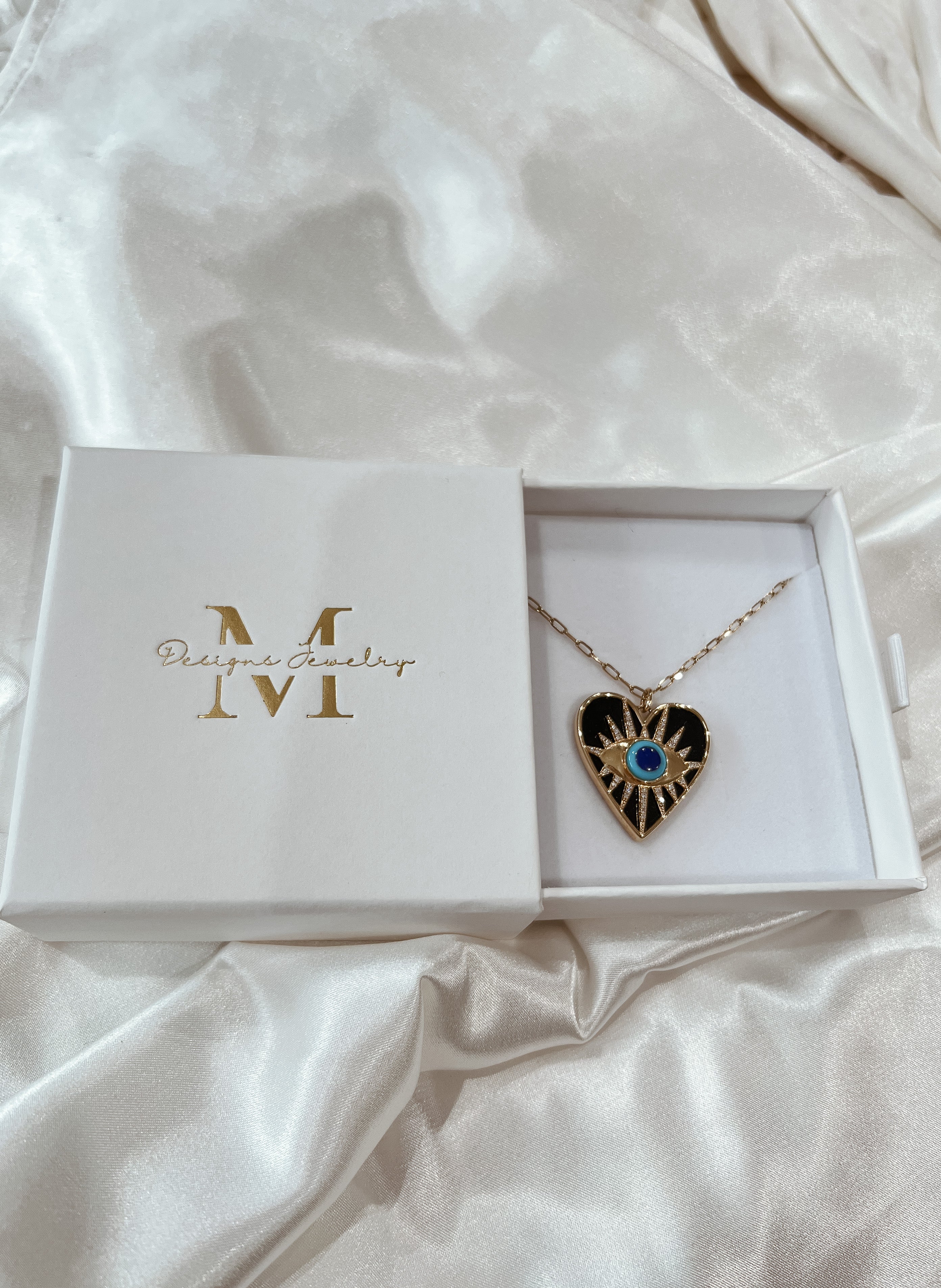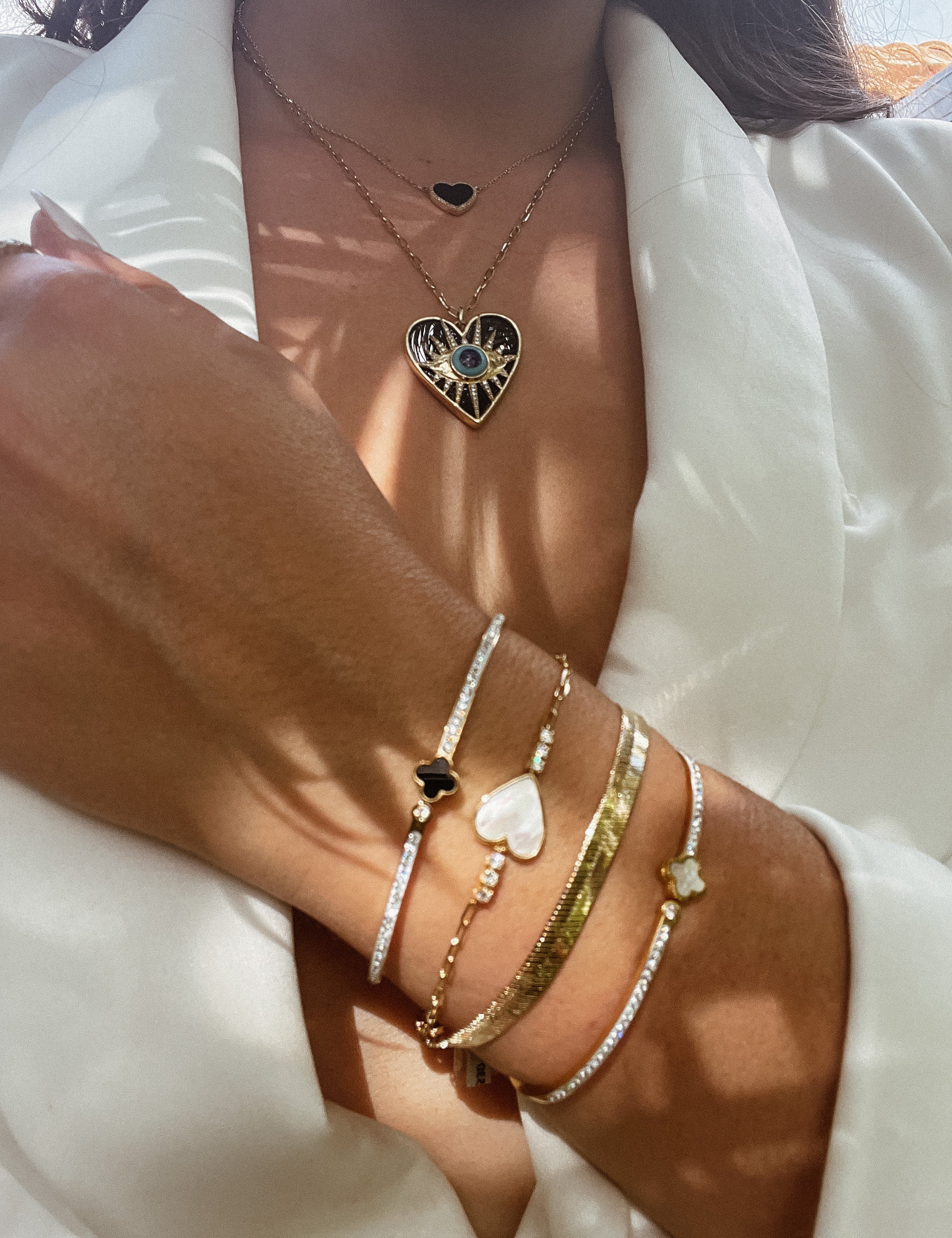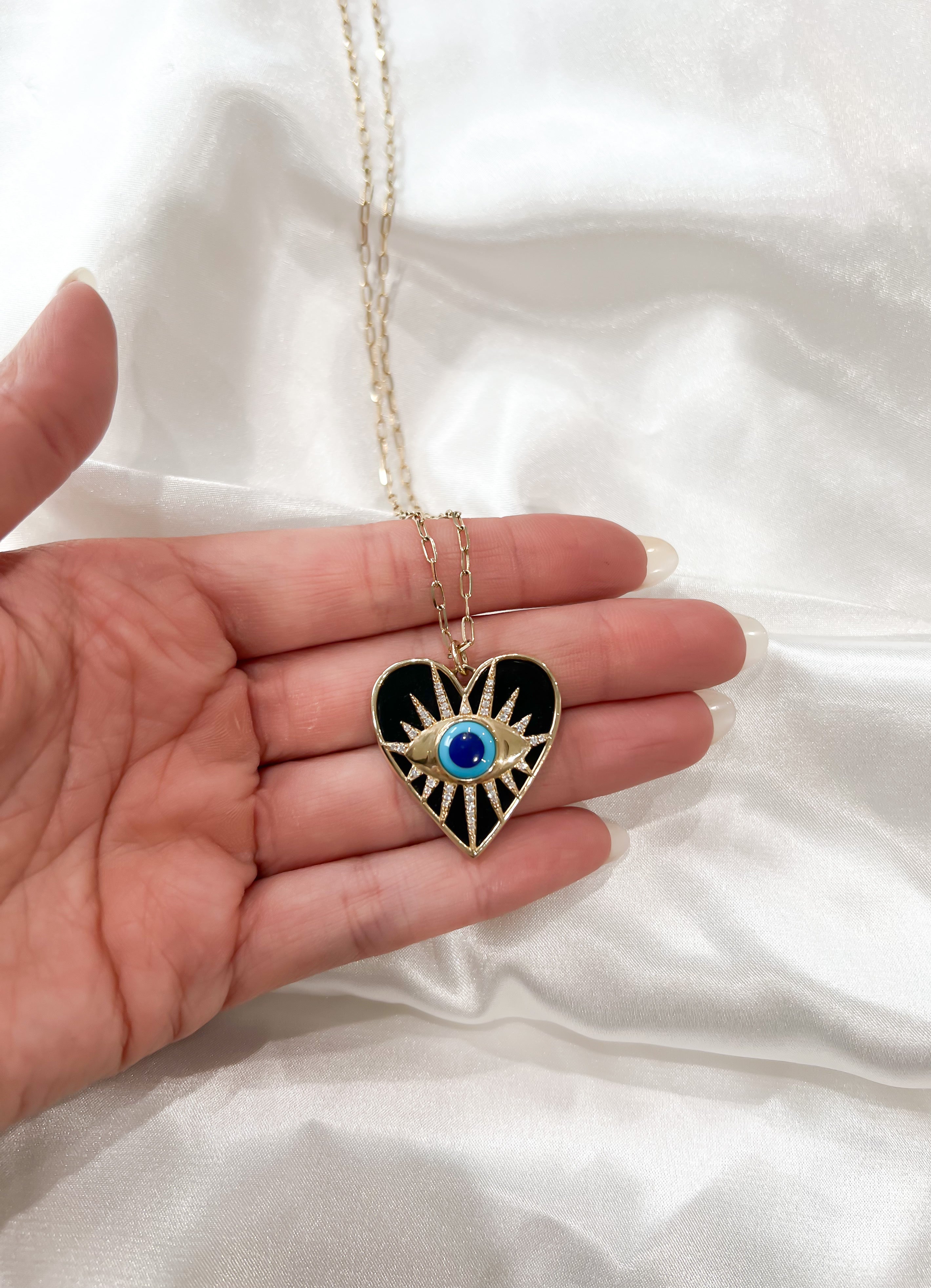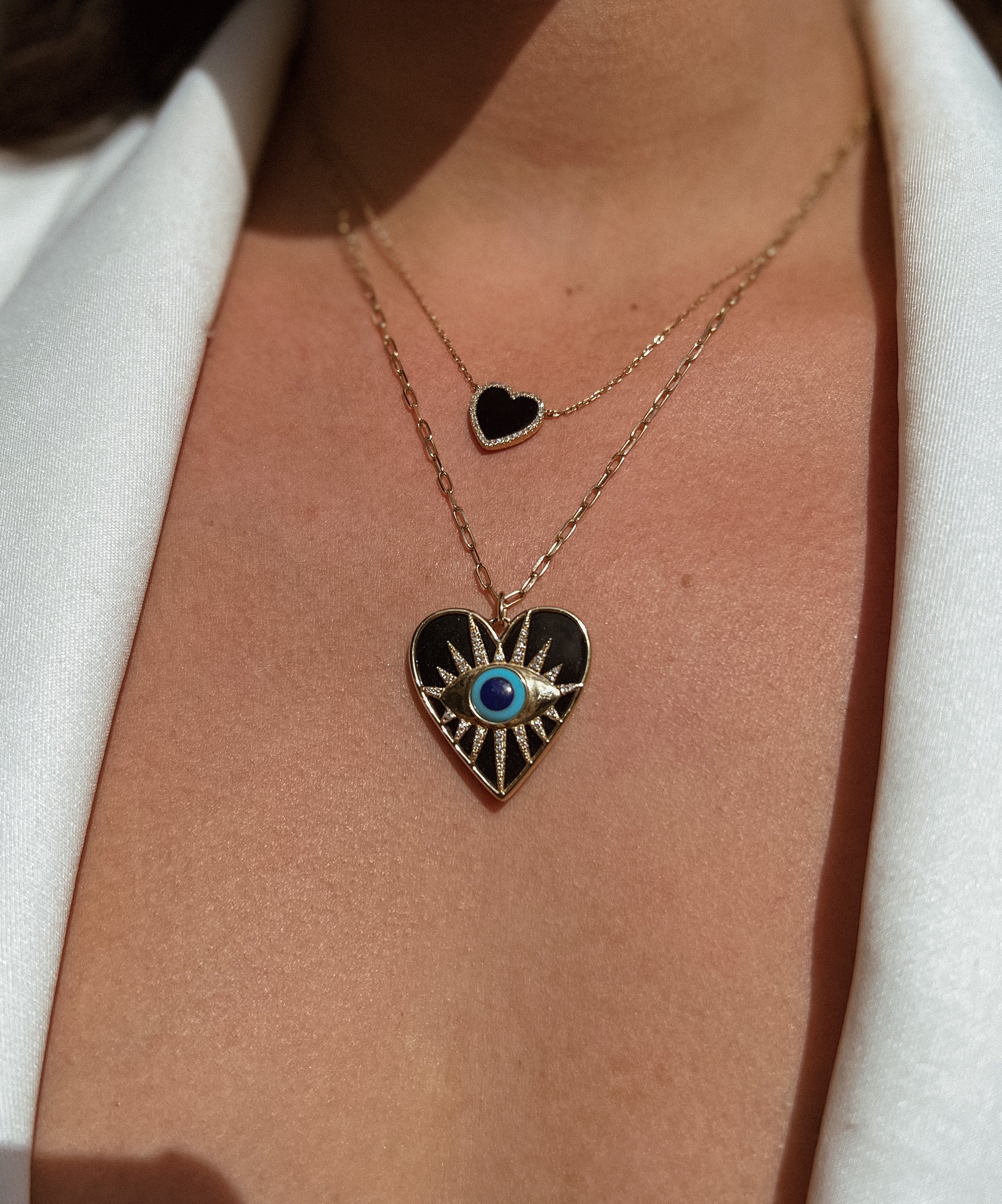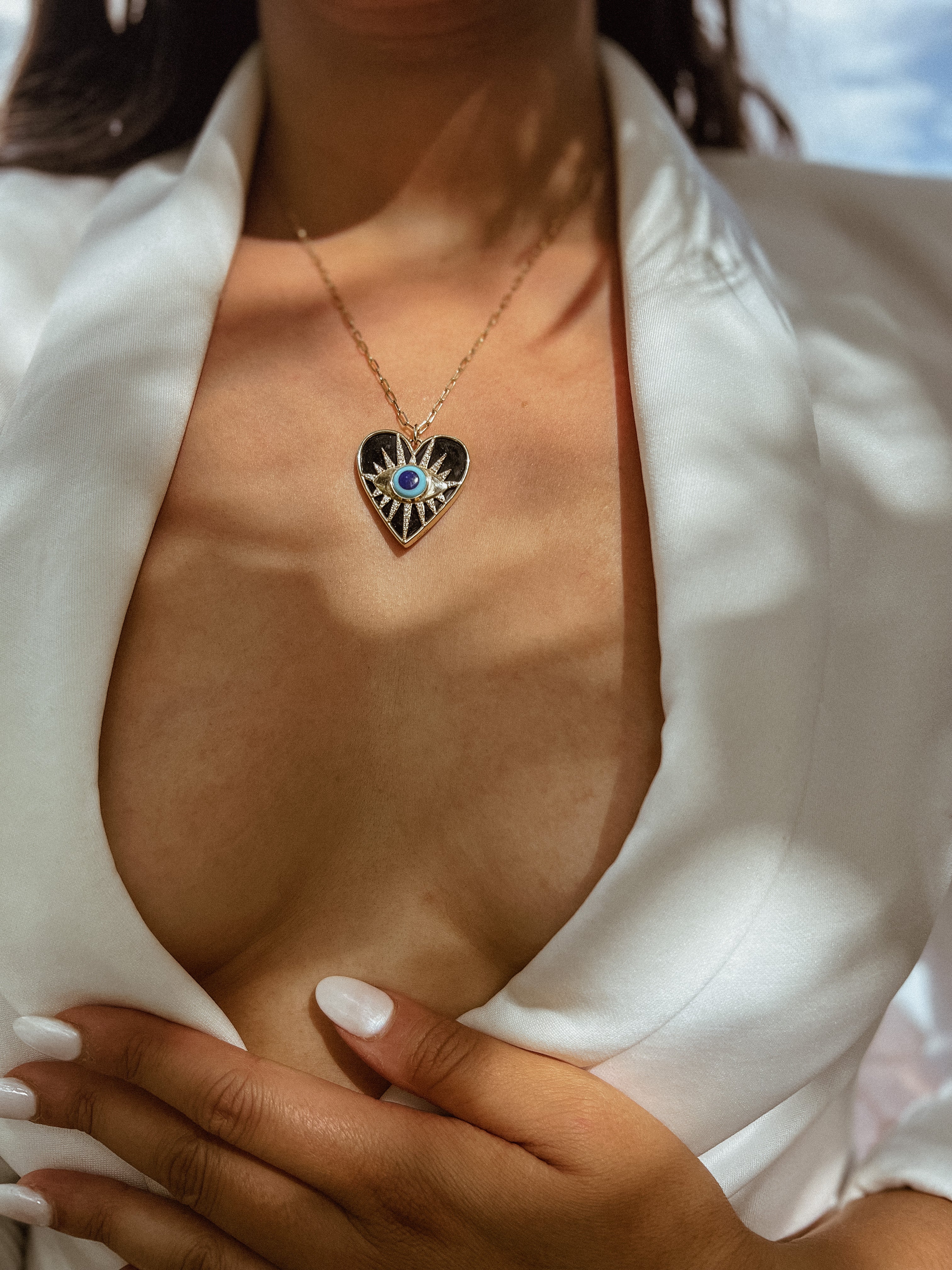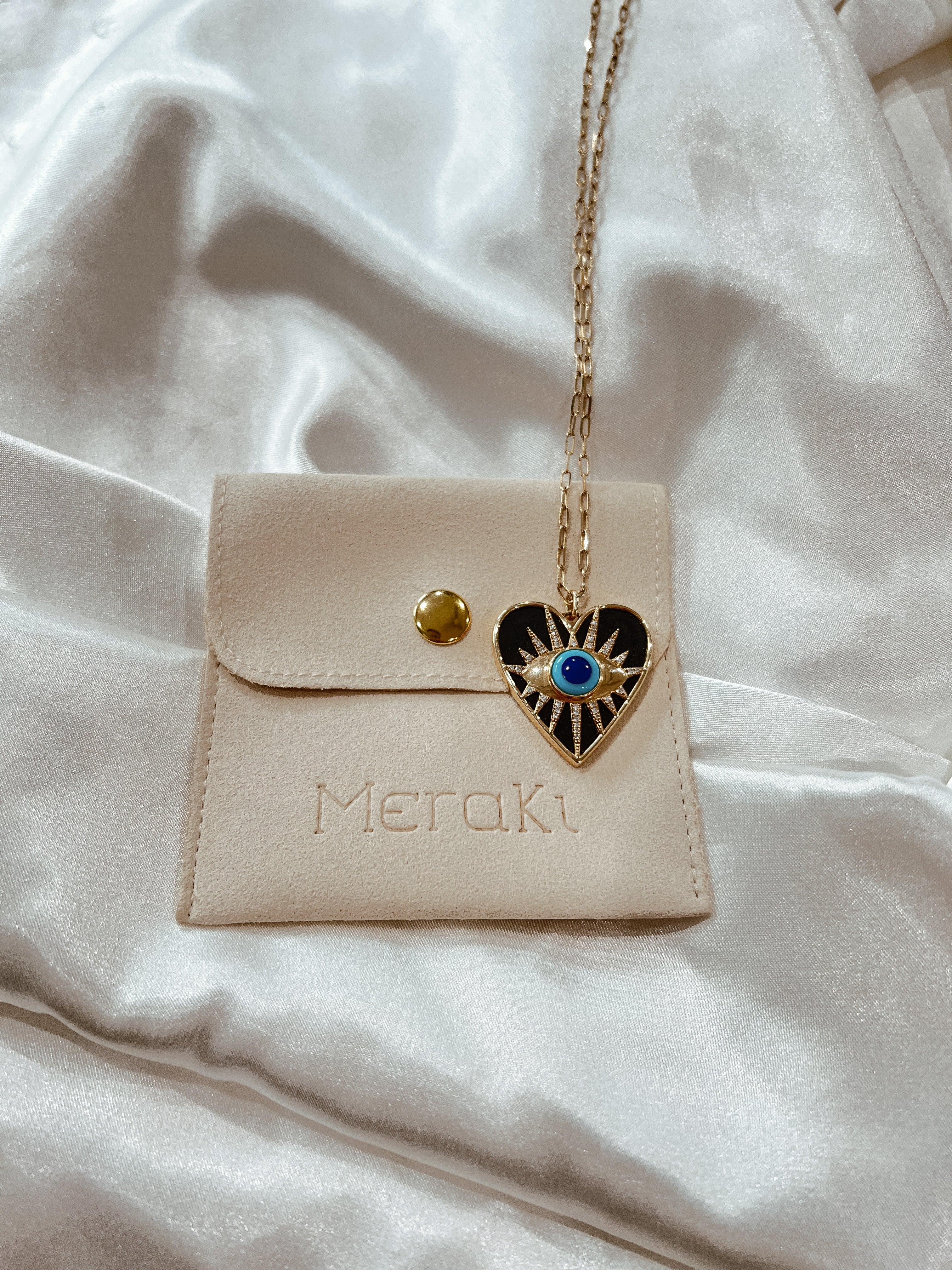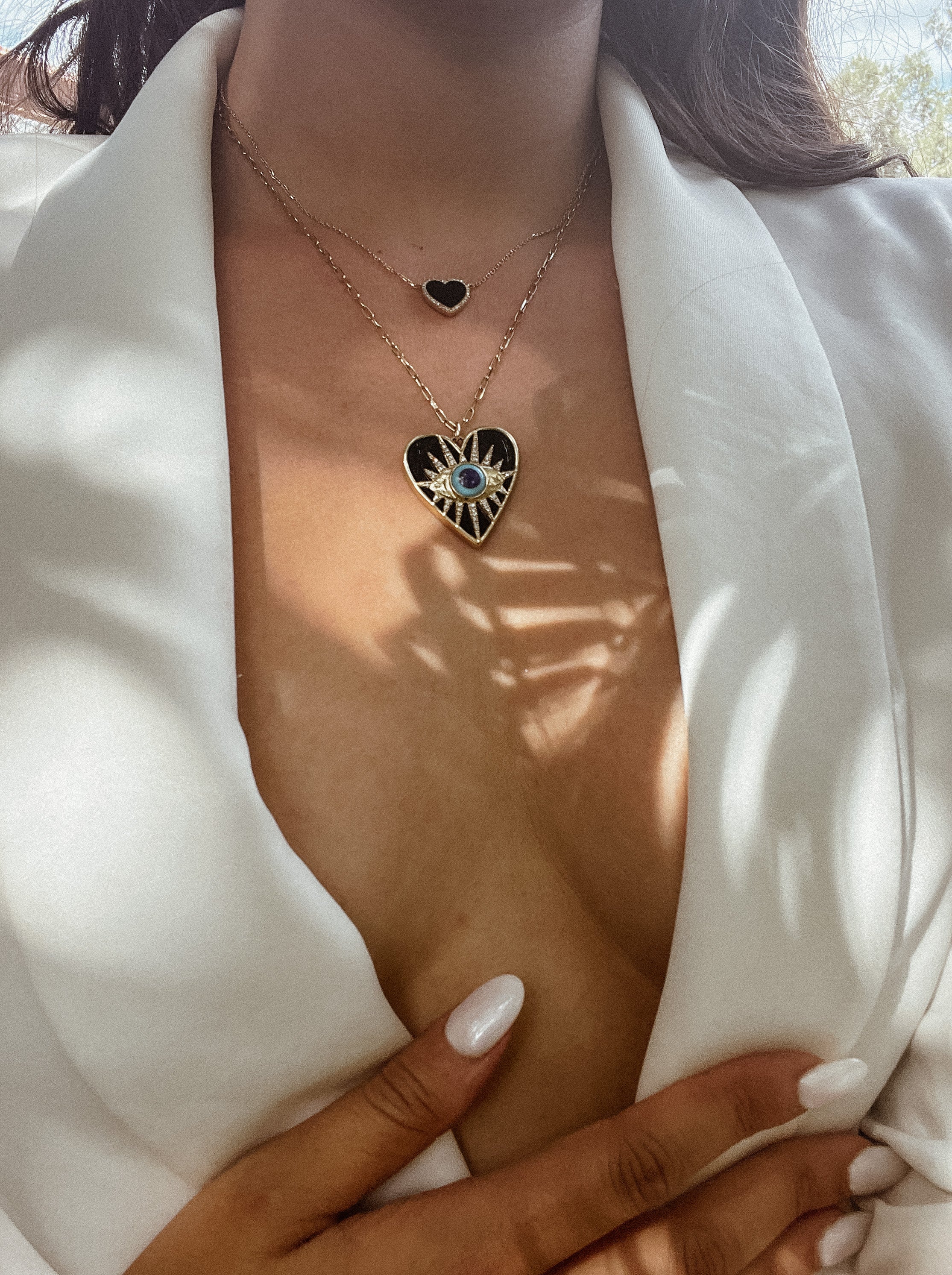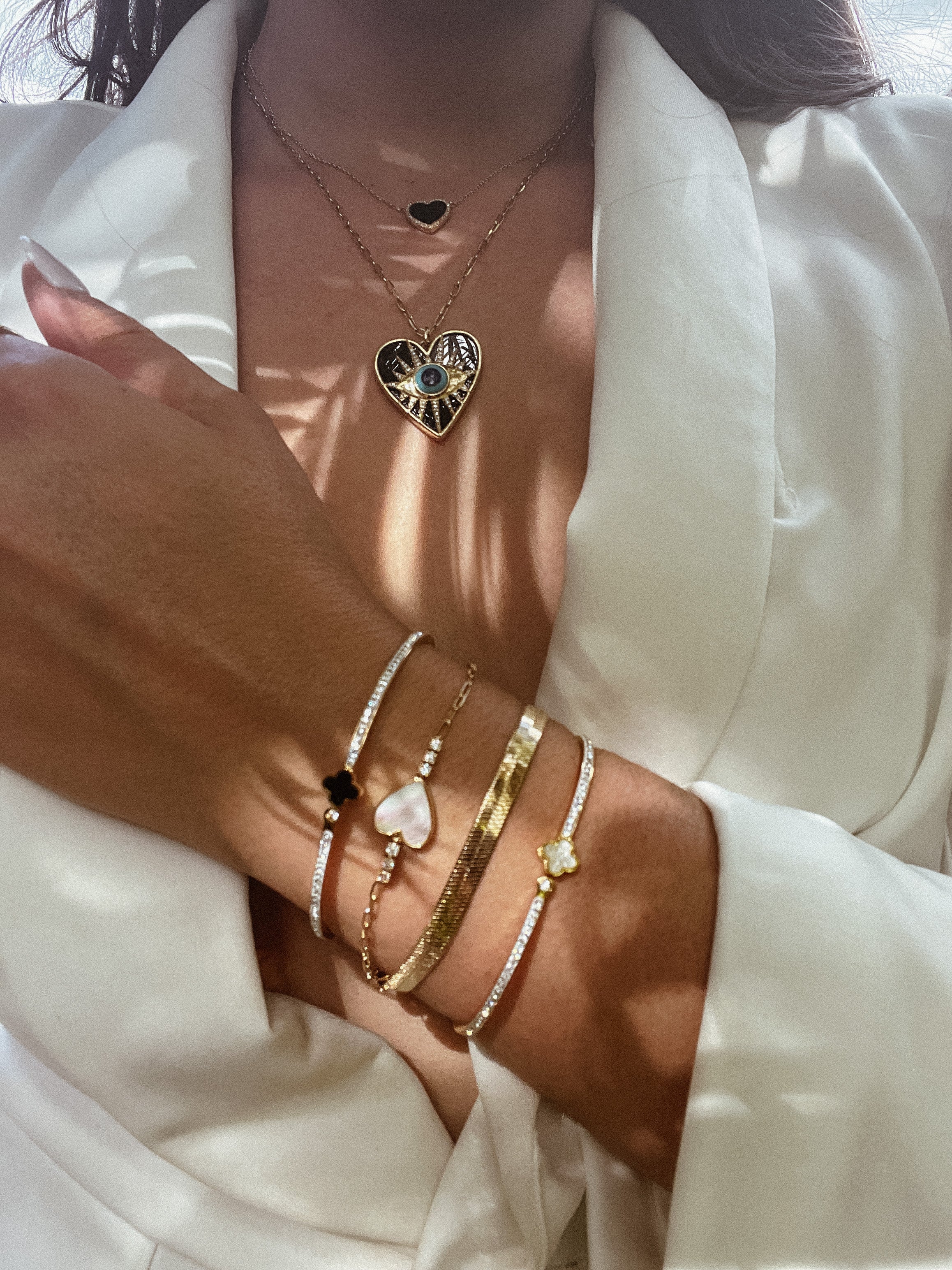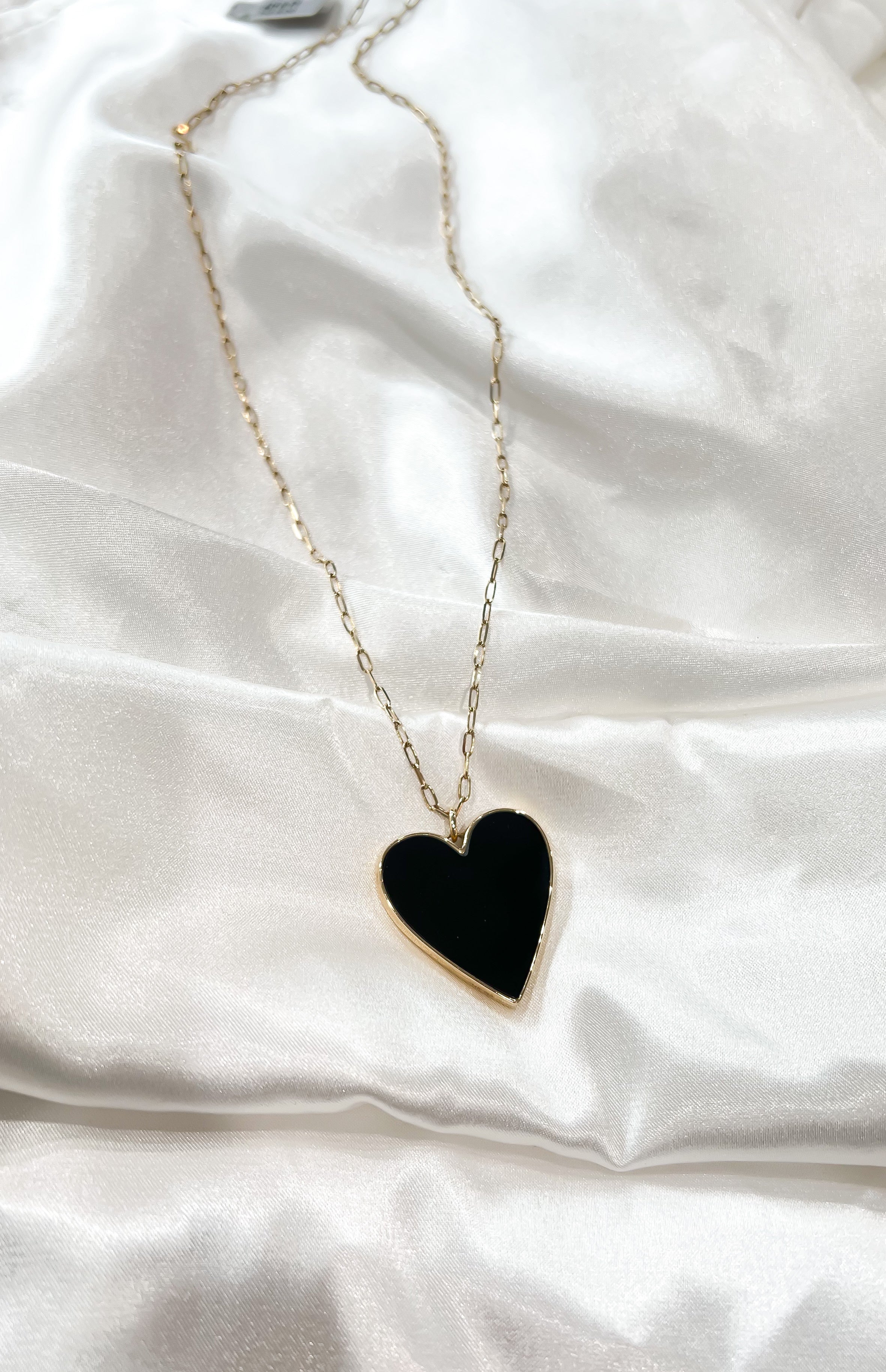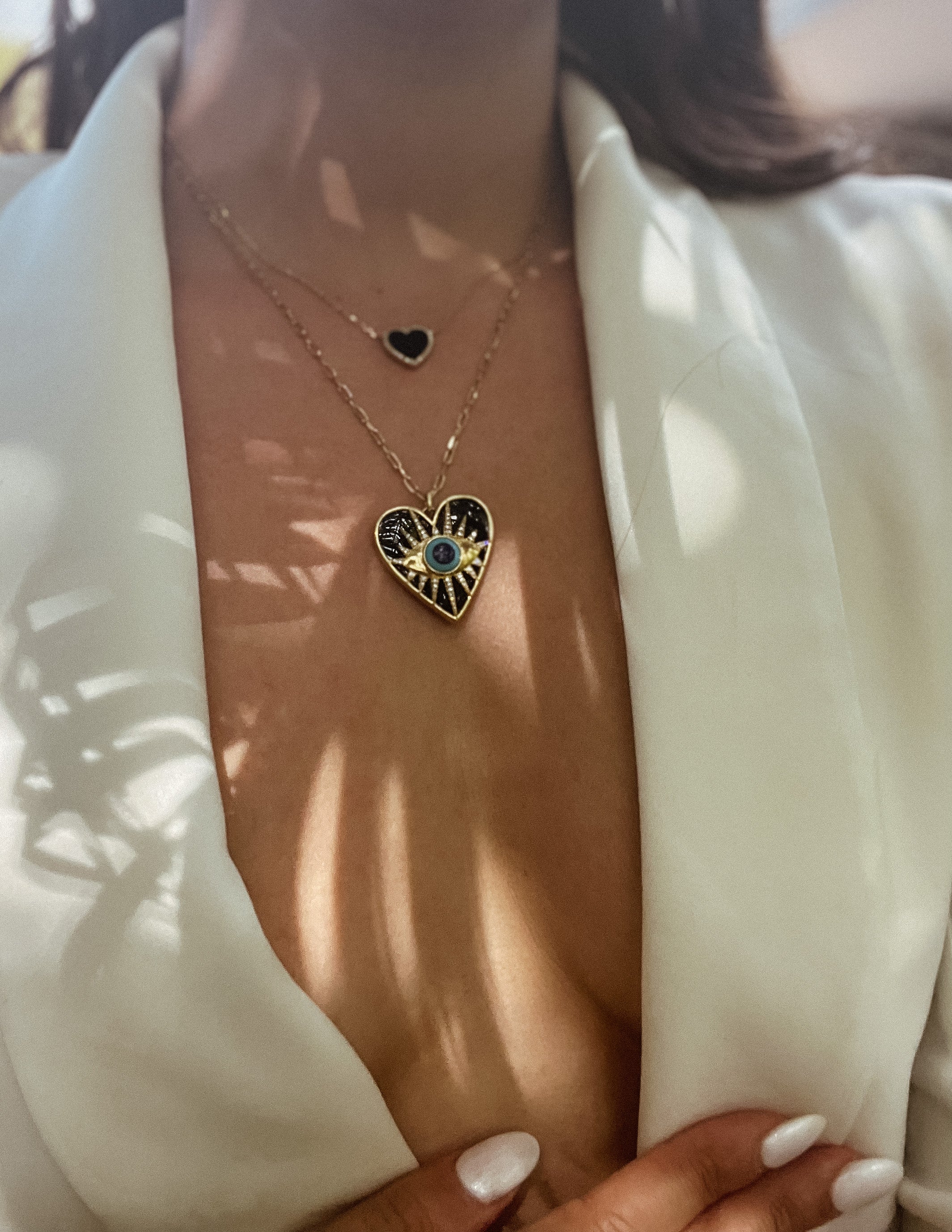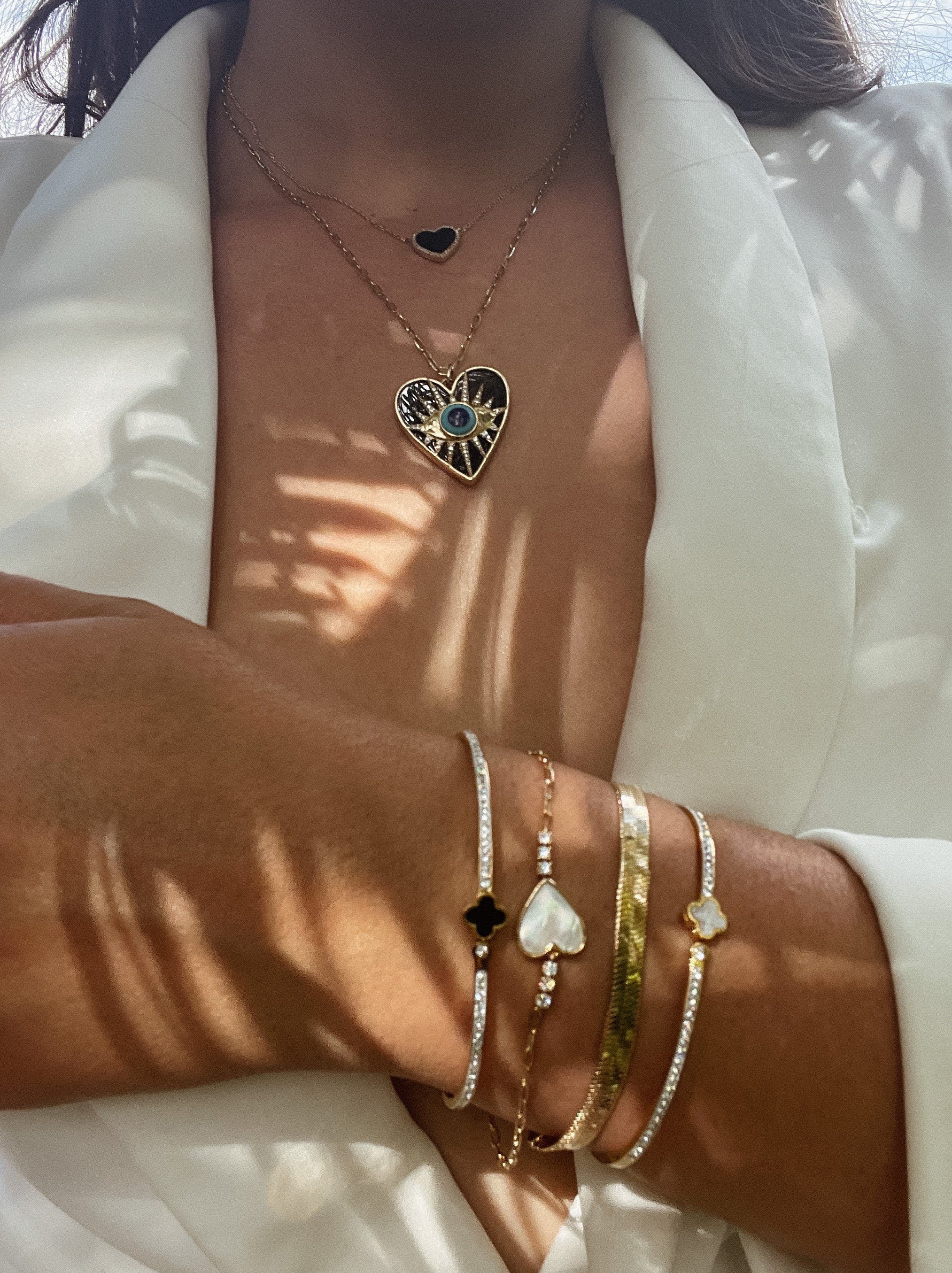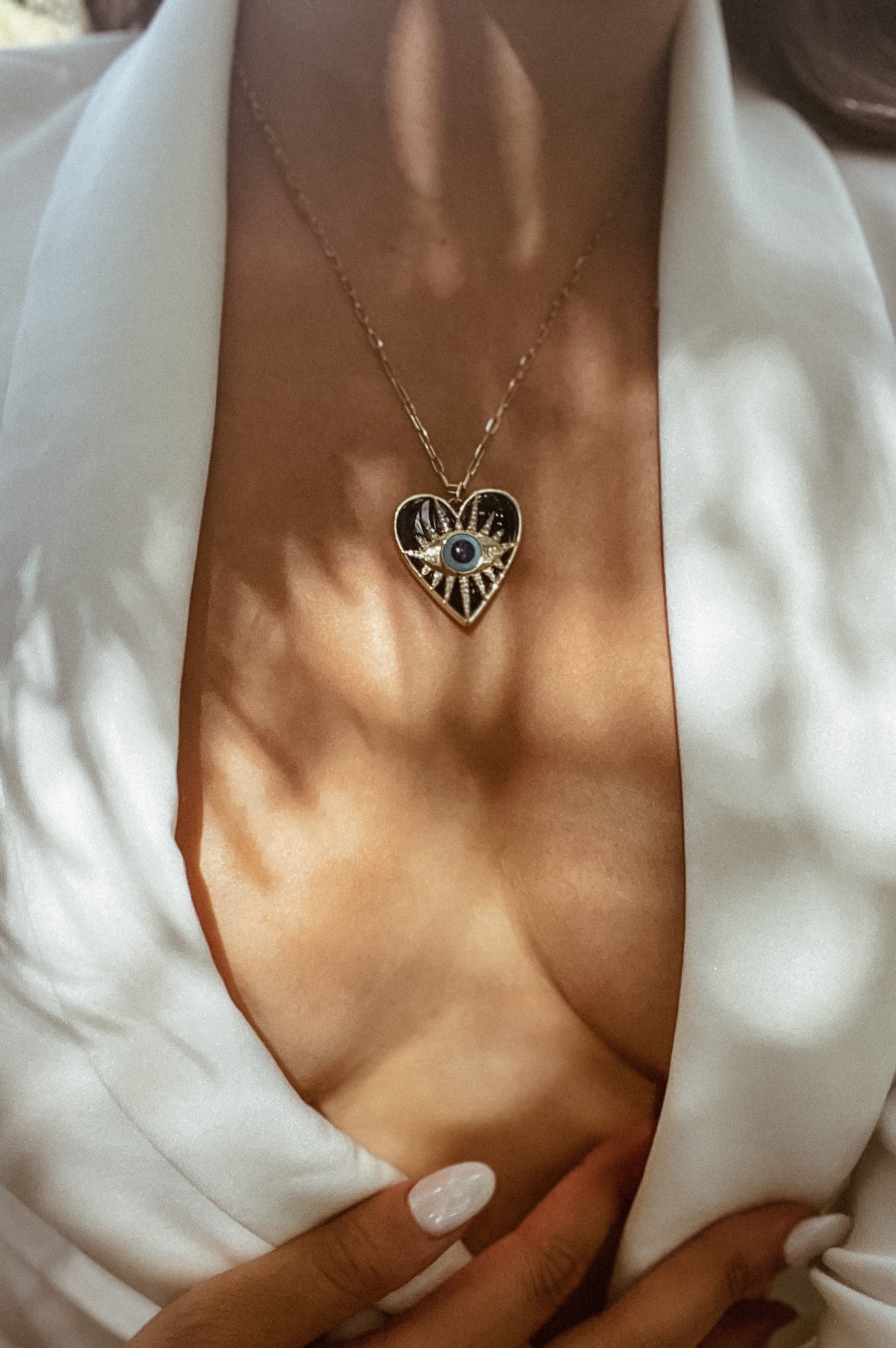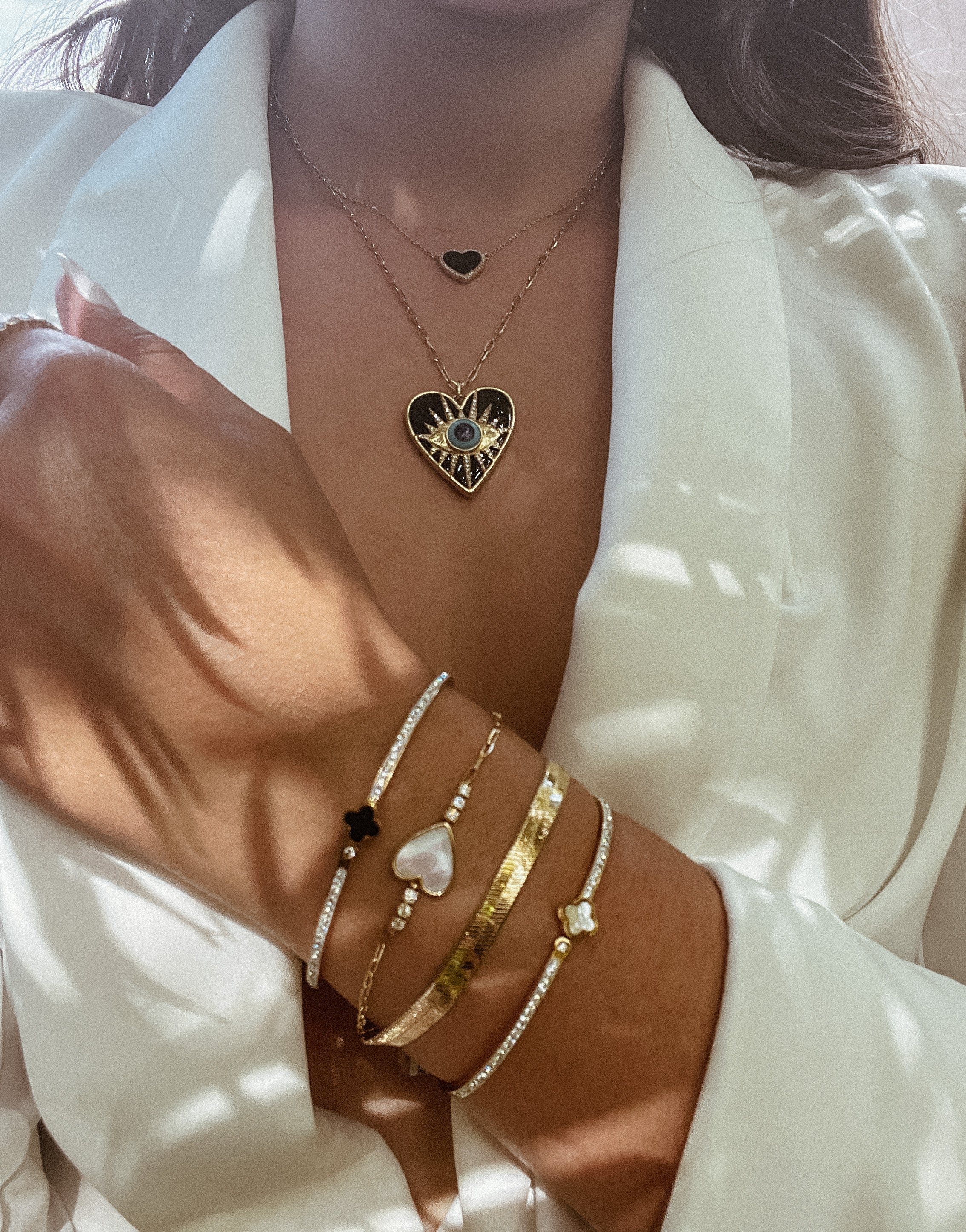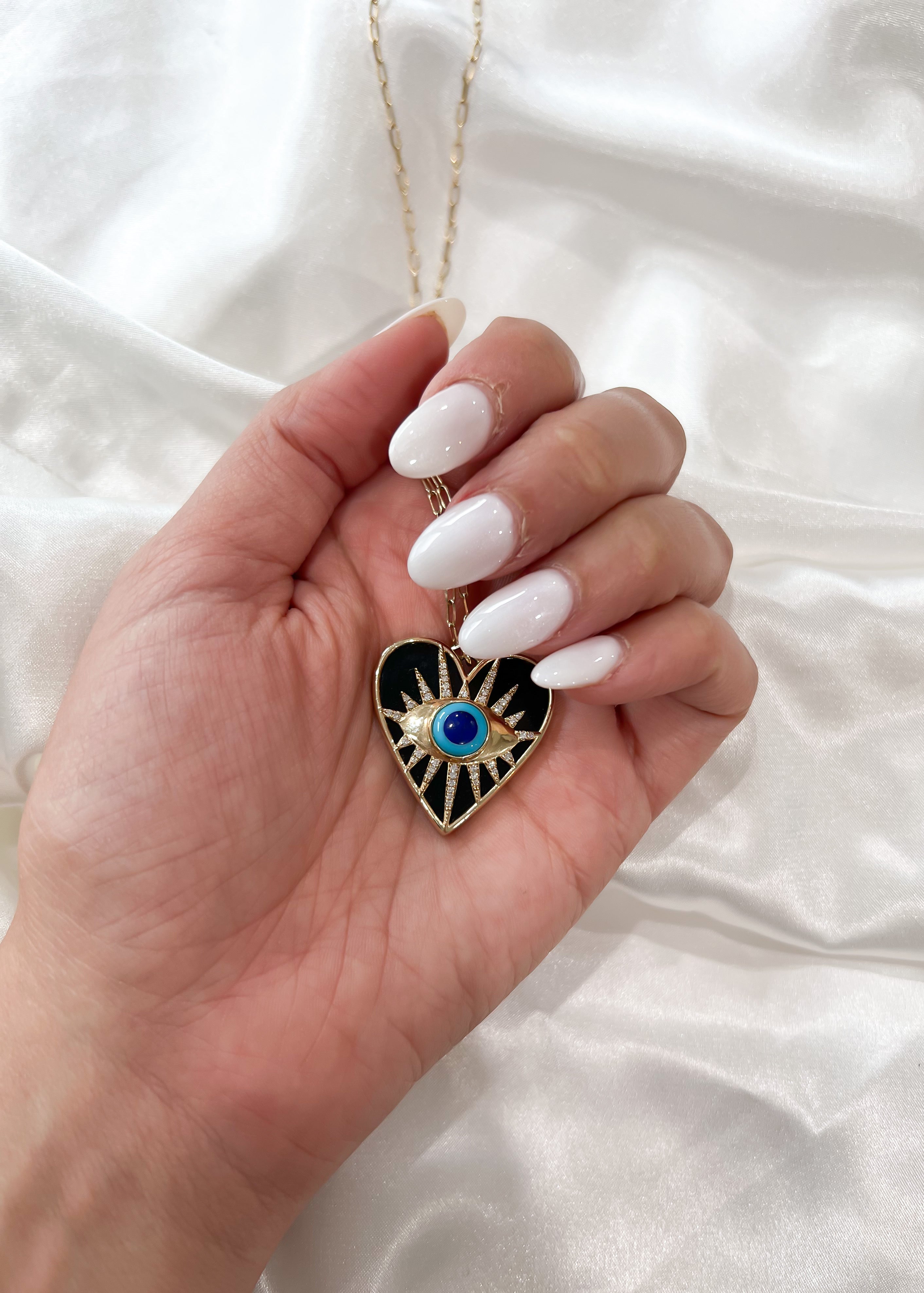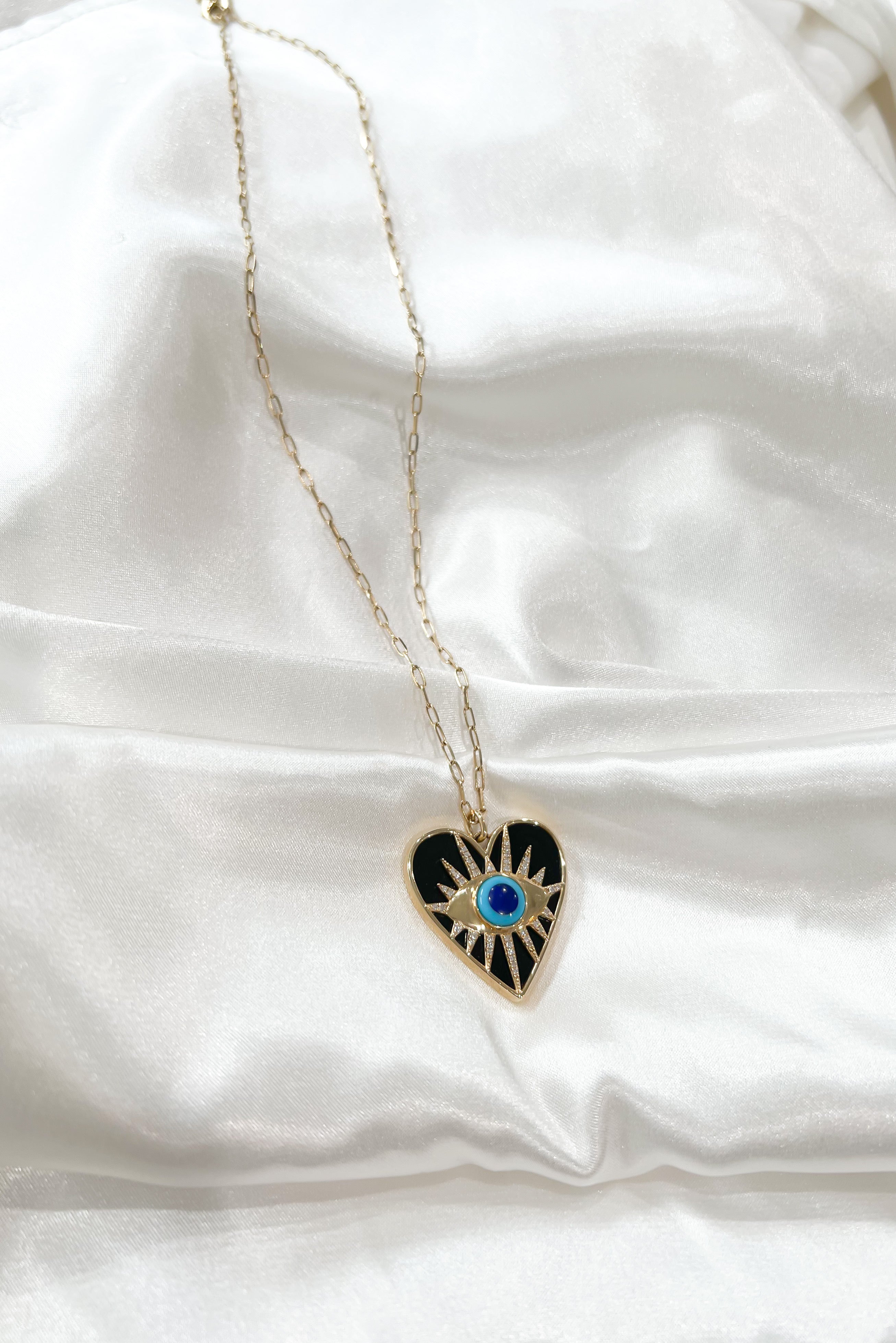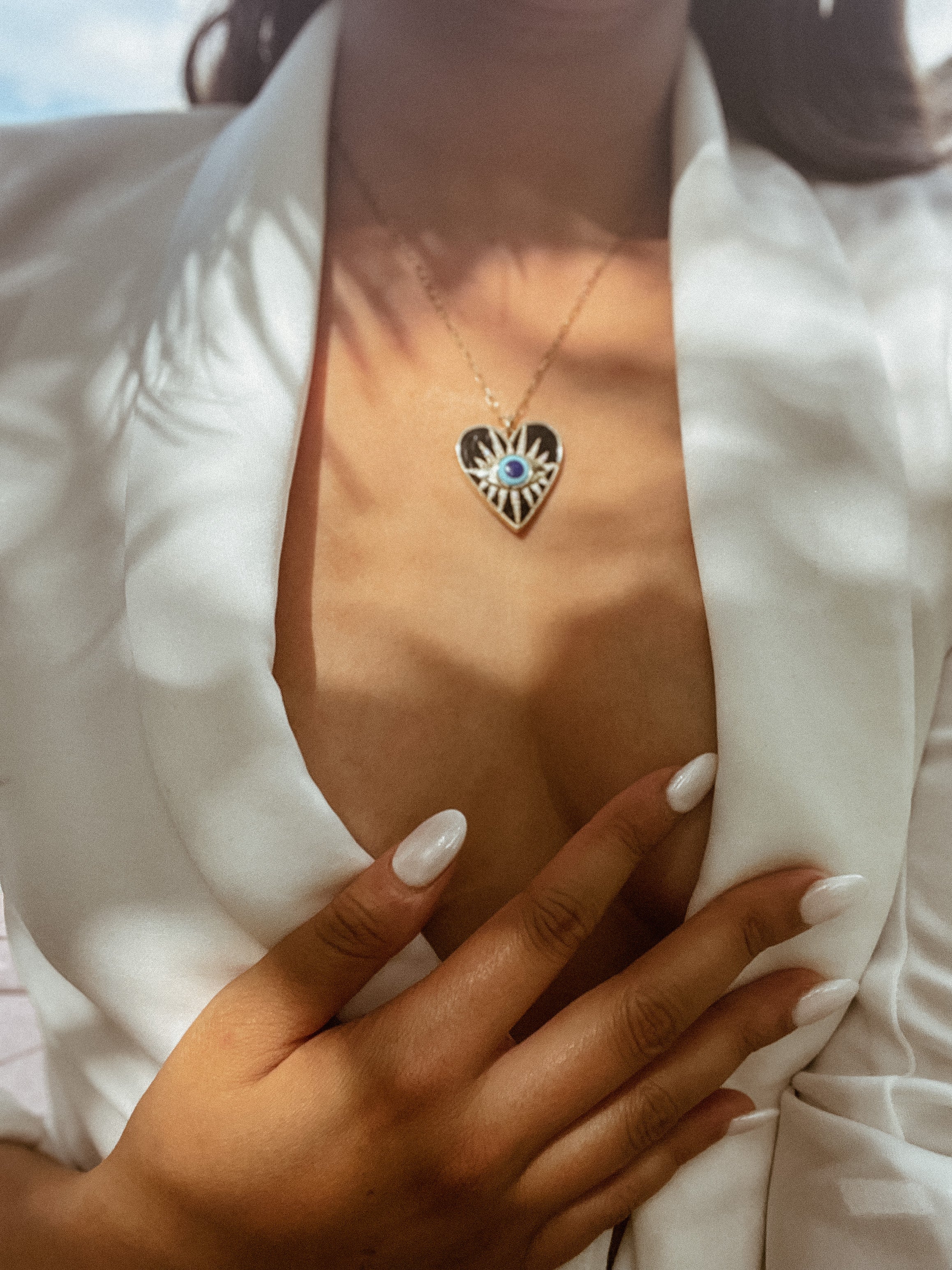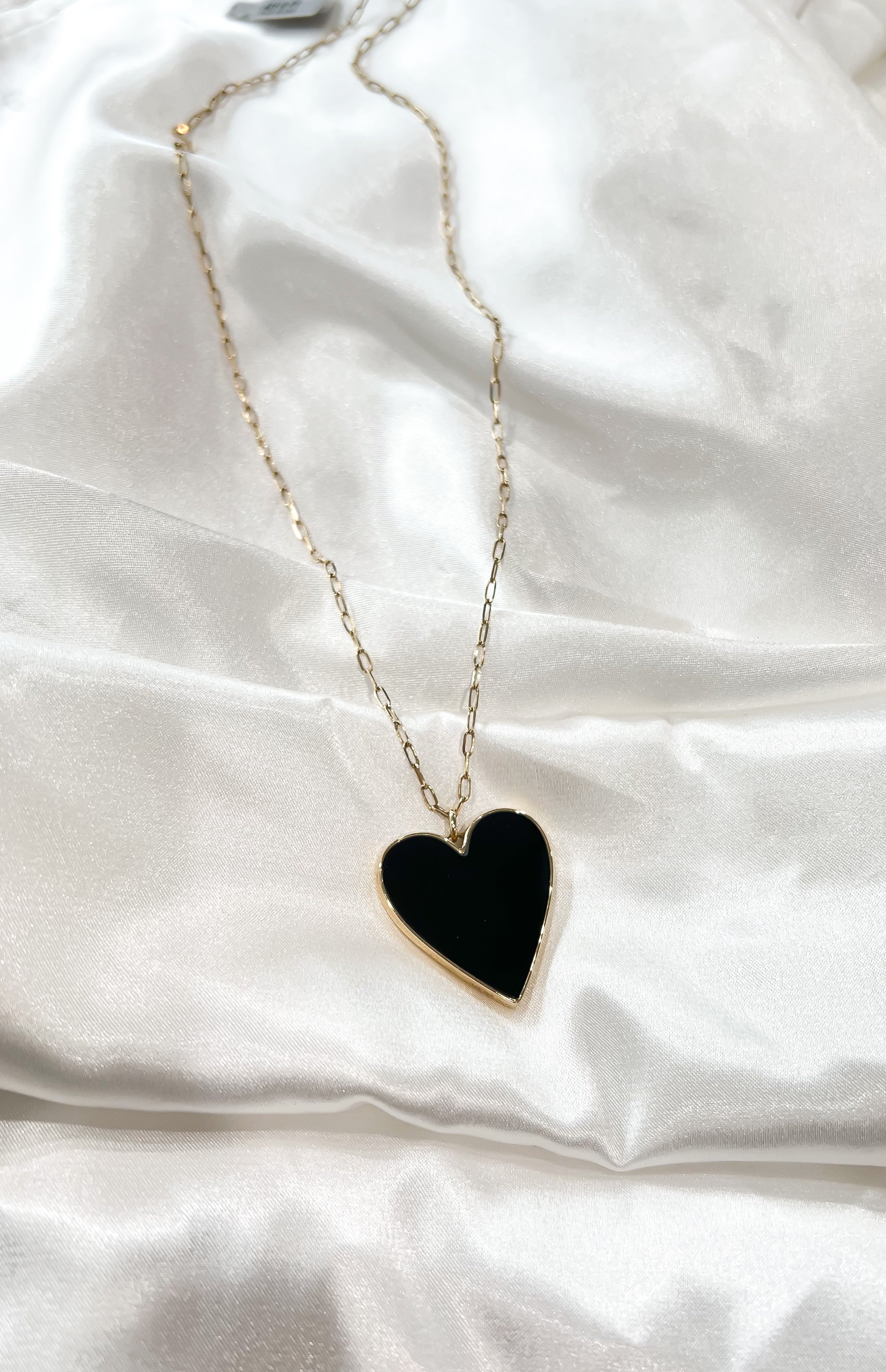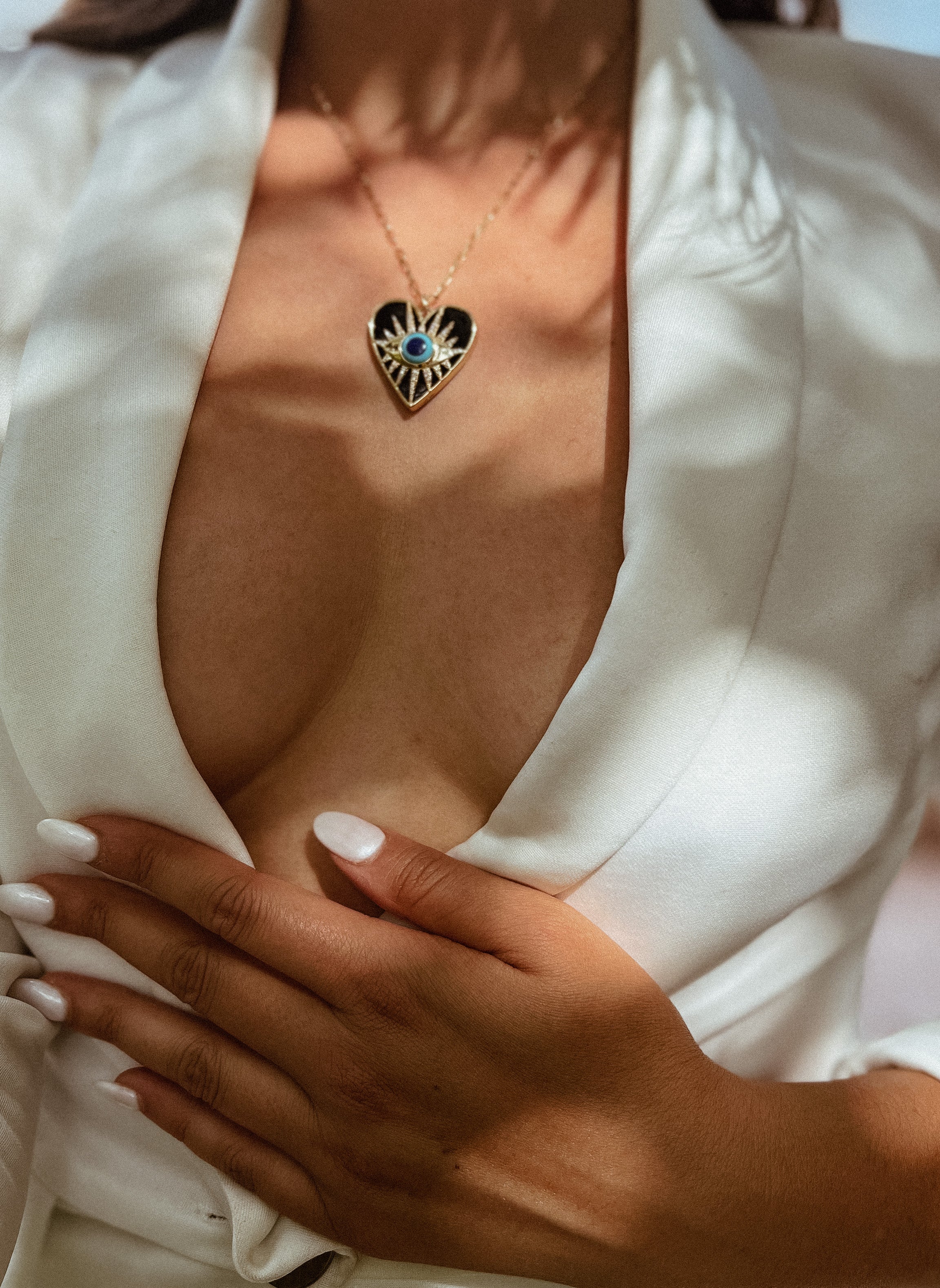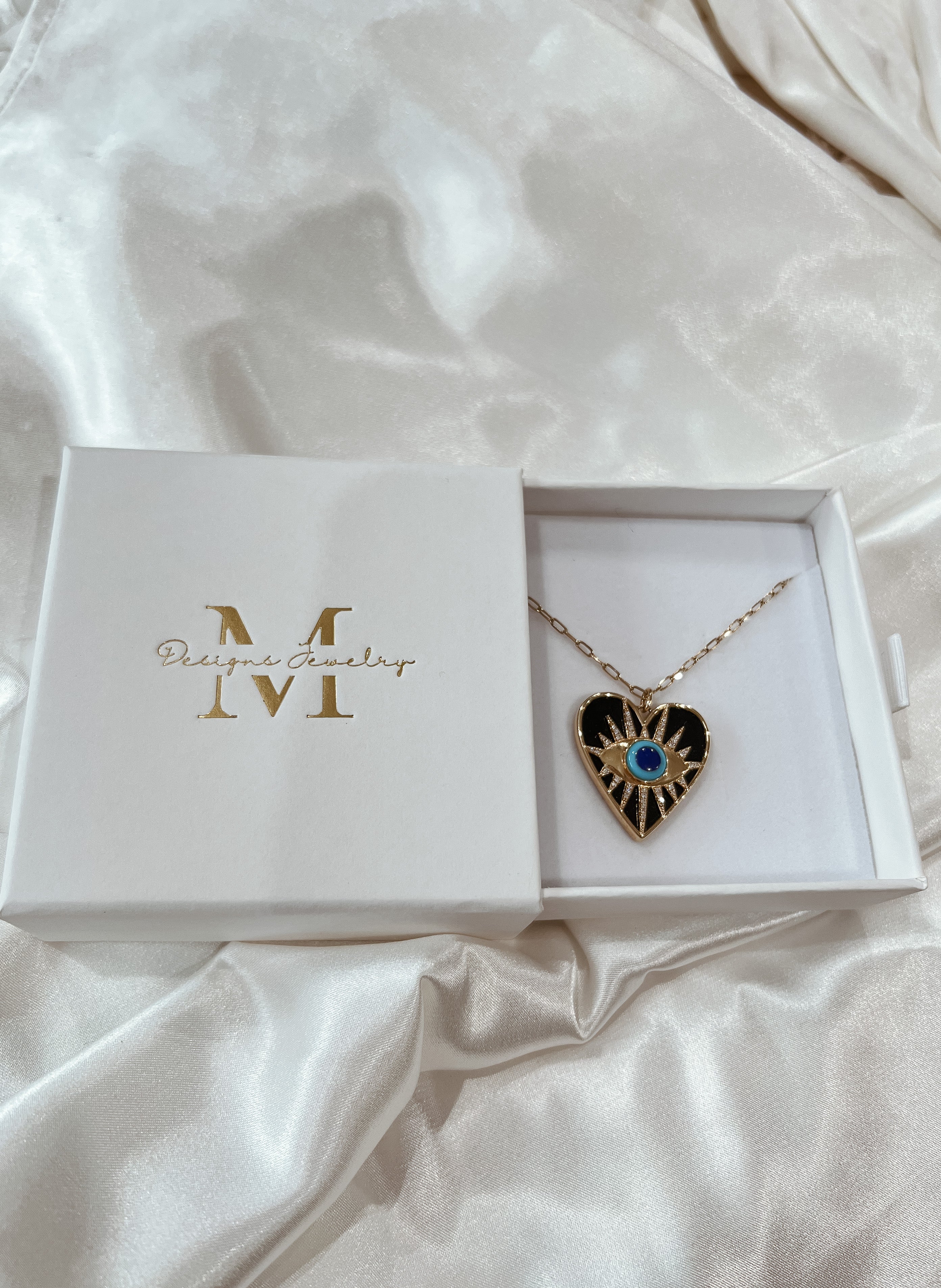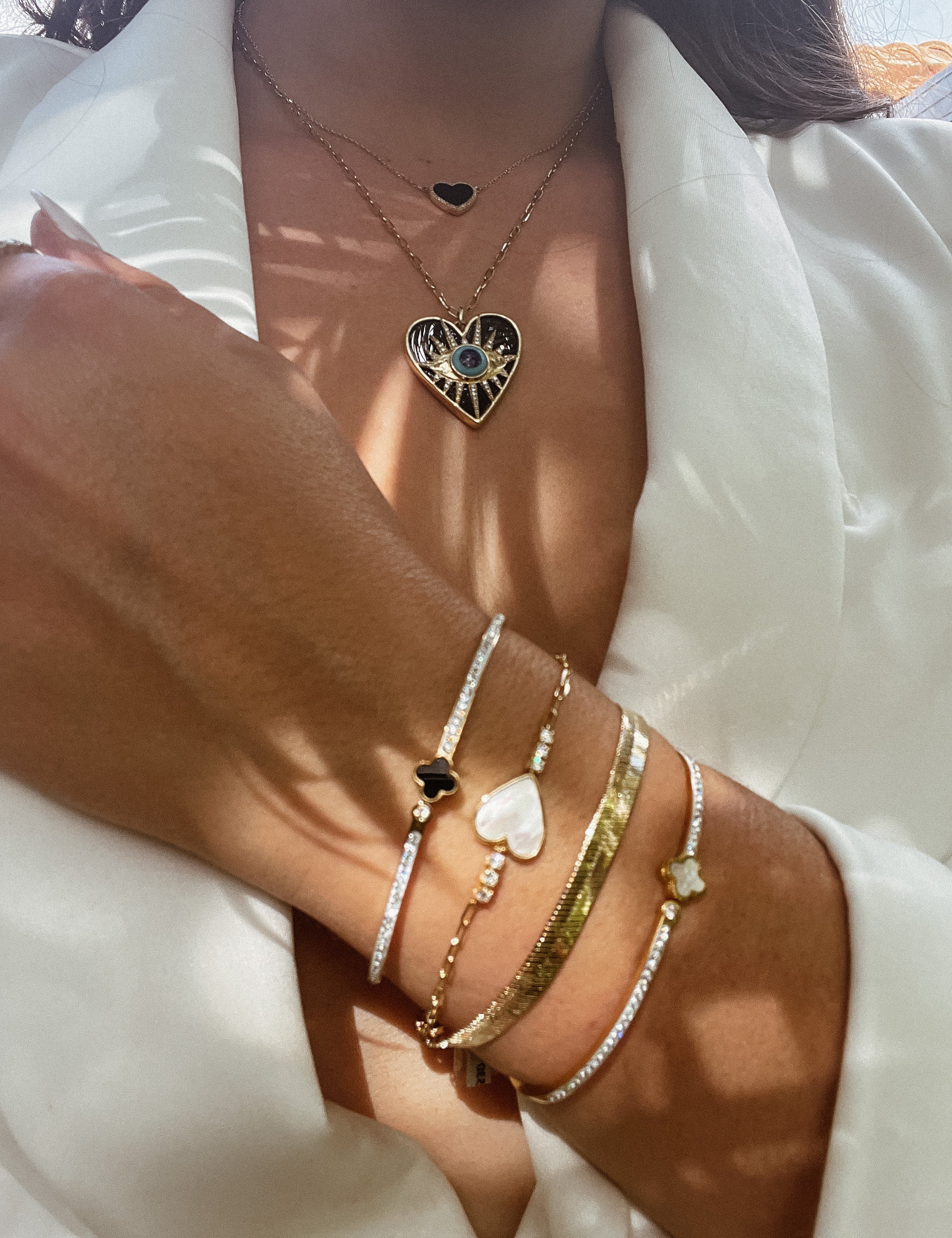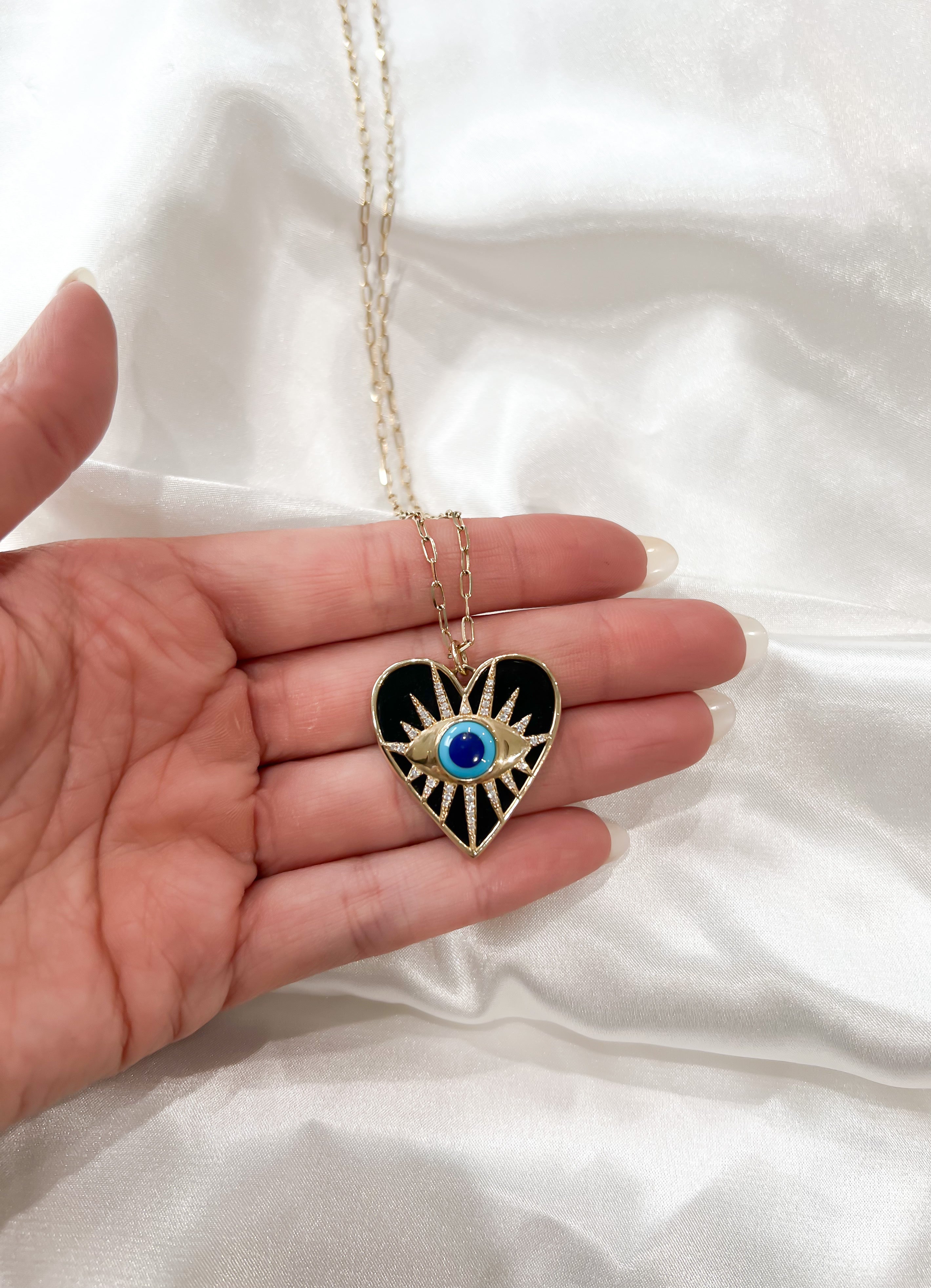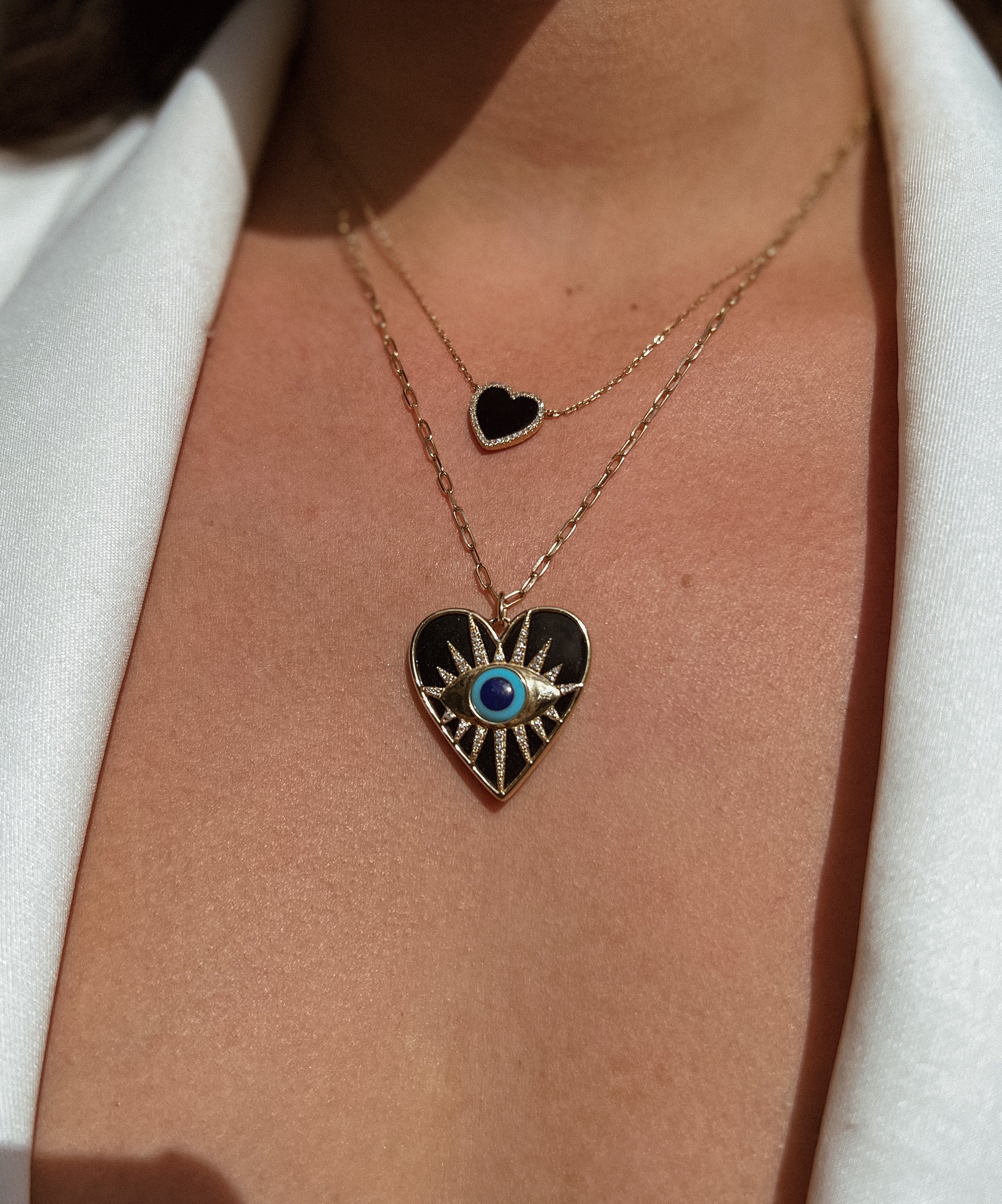 Gorgeous Large 14kt Yellow Gold Onyx Evil Eye necklace with turquoise, Mother of pearl & lapis lazuli. This beautiful pendant is also complemented by diamonds & paired with a thin paperclip chain. 
Length: 16"
Benefits of investing in Solid gold jewelry:
- Gold jewelry lasts forever, does not tarnish or rust
-Very easy to care for given that it does not tarnish or lose its color. Can be worn daily no matter what activities(pool, beach, gym, travel,) etc & not have to worry about taking it off. 
- hypoallergenic, you won't have to worry about experiencing any allergic reactions to gold jewelry 
- Gold is a versatile metal & is always in high demand.
- Gold is always valuable & has potential of reselling in the future for a profit. 
Solid gold jewelry is the best investment & a perfect option for those seeking to have pieces that they can wear daily/often & never have to worry about replacing. It is a long term investment that will easily become a highly cherished & loved item to be enjoyed for eternity. 
Our 14kt yellow gold pieces are beautiful, delicate & of top quality. You will not be disappointed, we guarantee that! 
Evil Eye:
Meant to cast out any malevolent stares, bad energy & bad intentions that others may have against you. The Evil eye is an Ancient belief & practice that is meant to protect oneself from misfortunes & to bring you good luck.
Gift giving: 
Our solid gold pieces are also great options for gifts whether it is a birthday, anniversary or for the Holidays, we ensure high quality, unique pieces that any loved one would fall in love with! All of our solid gold pieces come in a beautiful gift box with a minimalist jewelry travel pouch that can be used to store your pieces for whenever you are not wearing them. 

Follow us on
Instagram: Merakidesignsjewelry_
Tik Tok: Merakidesignsjewelry