Biggest sale of the year! 35% off with code: "CYBERMONDAY"!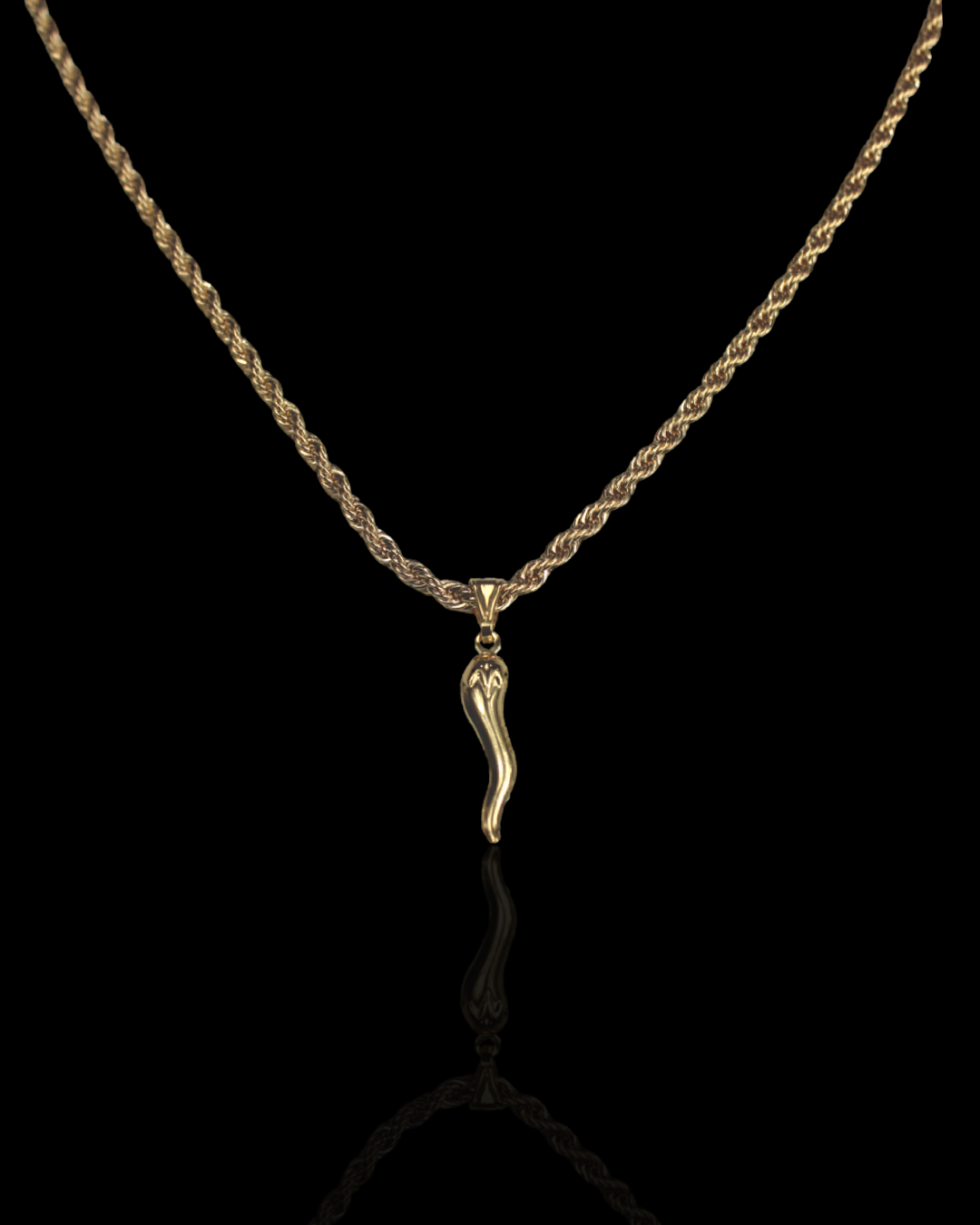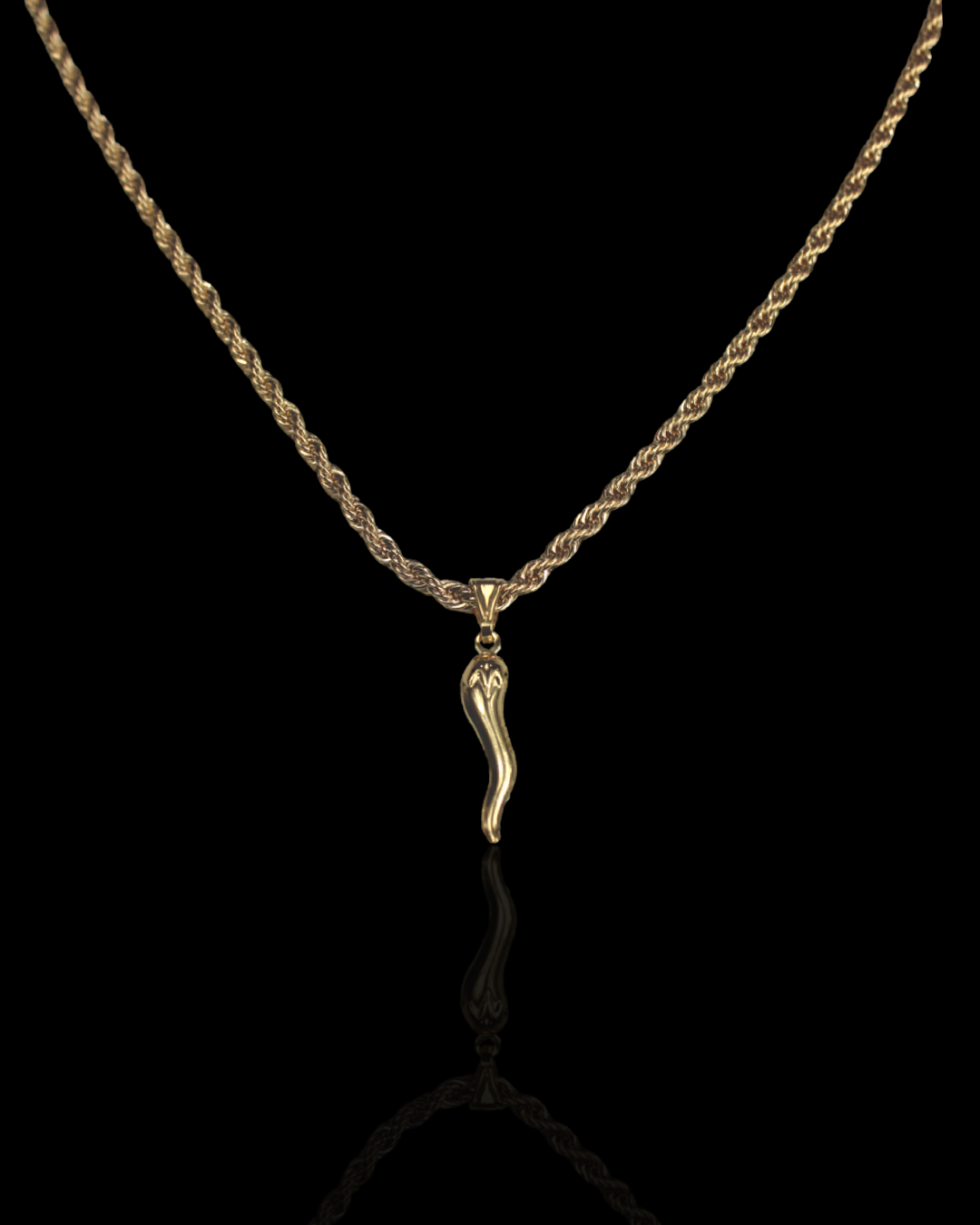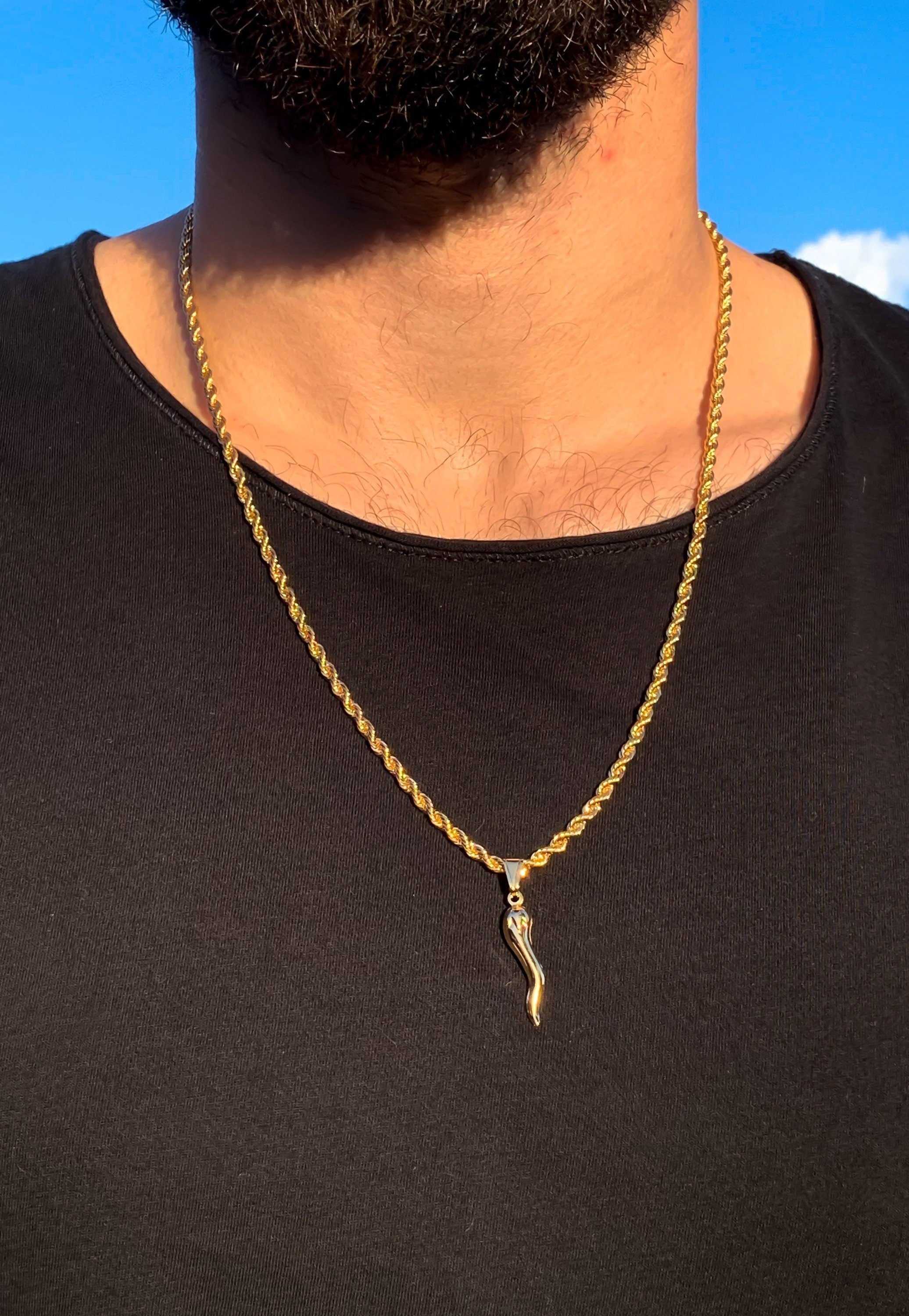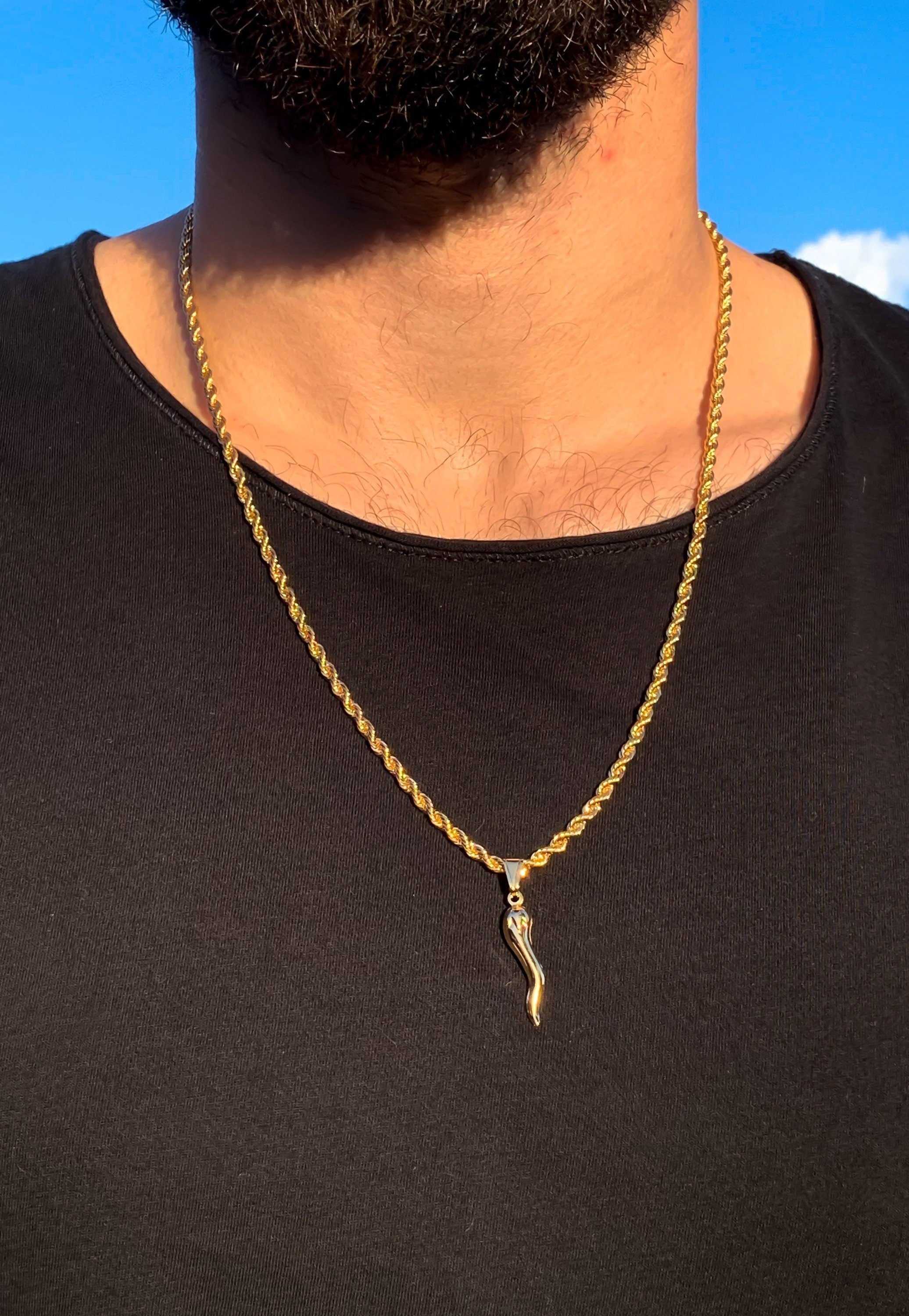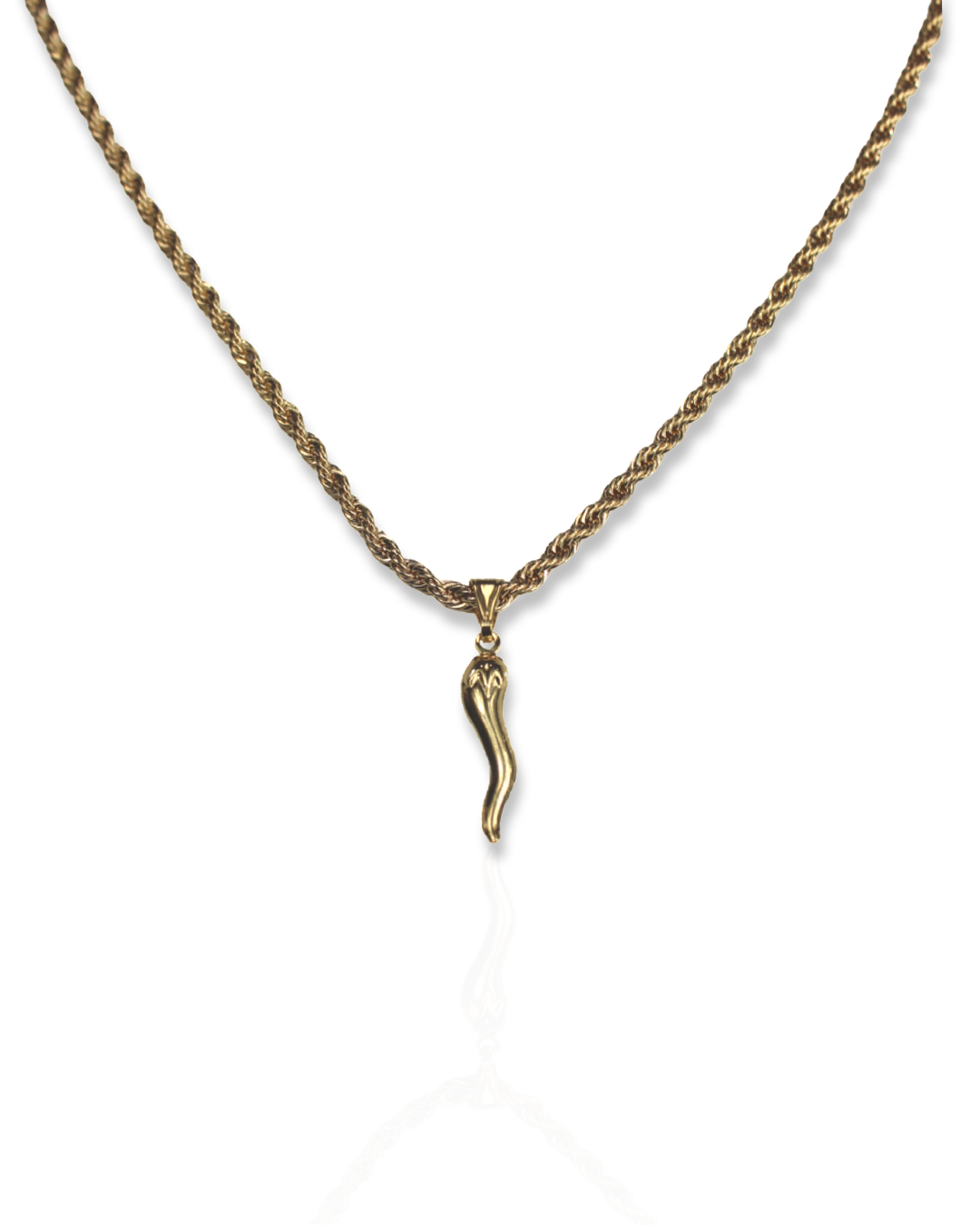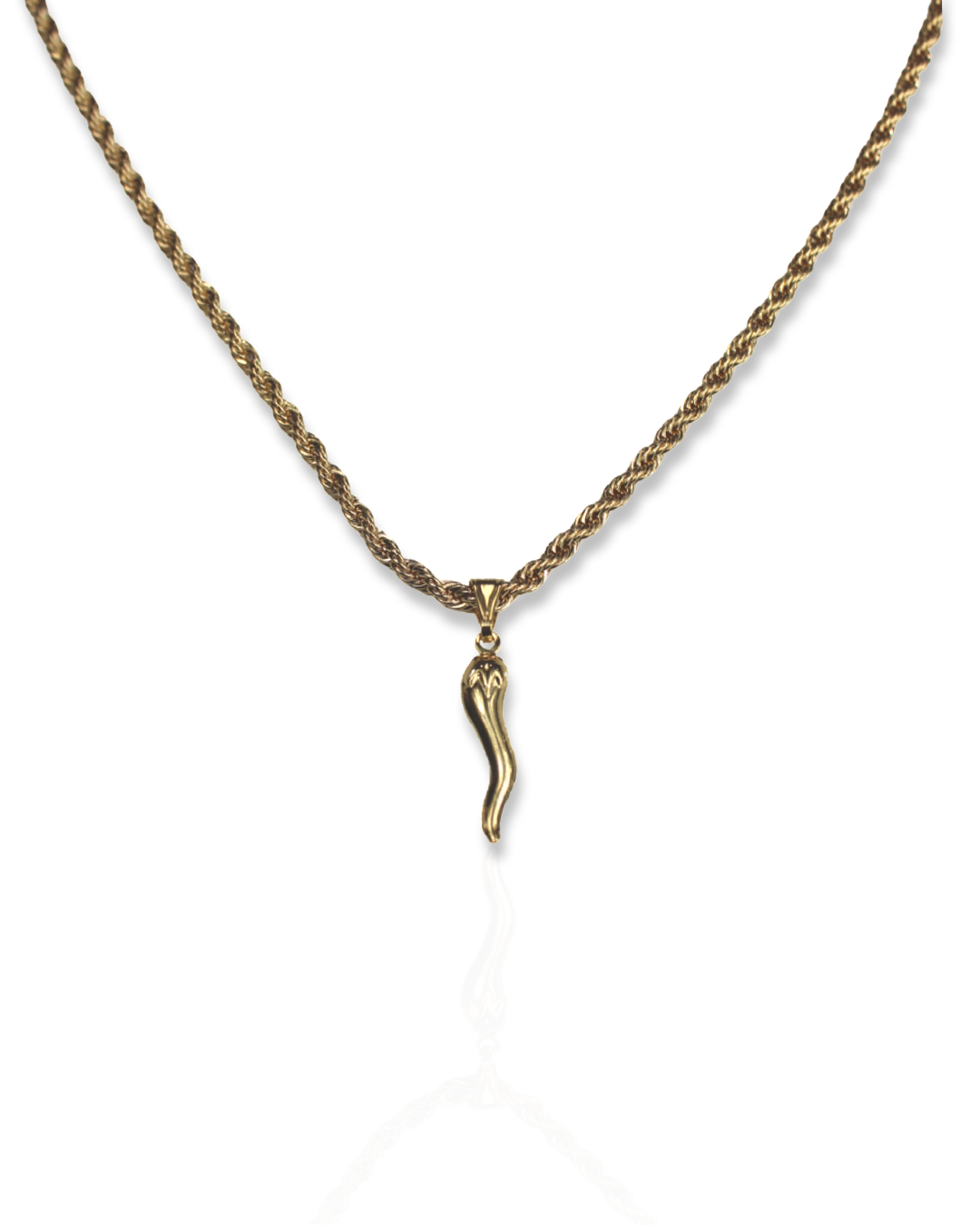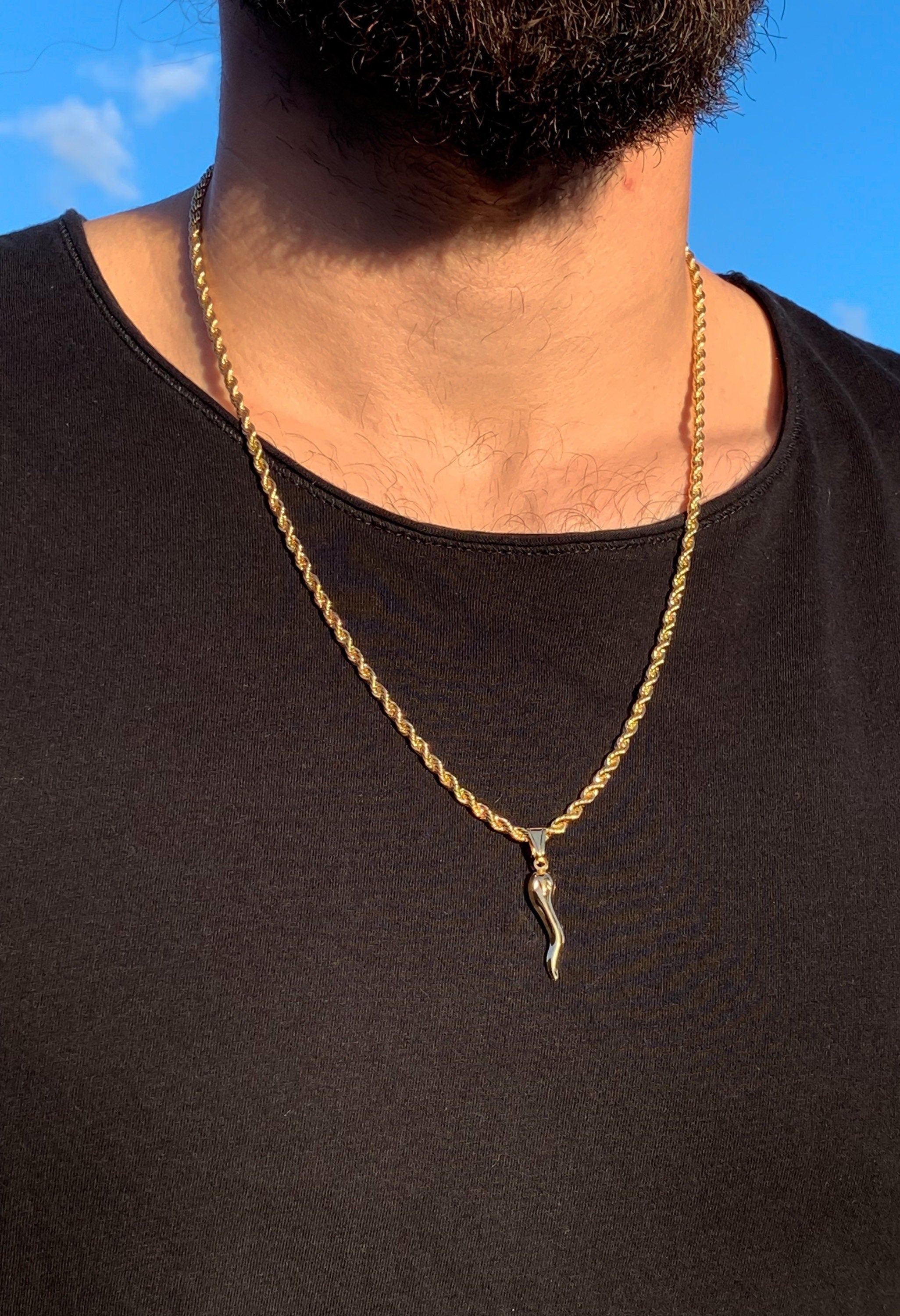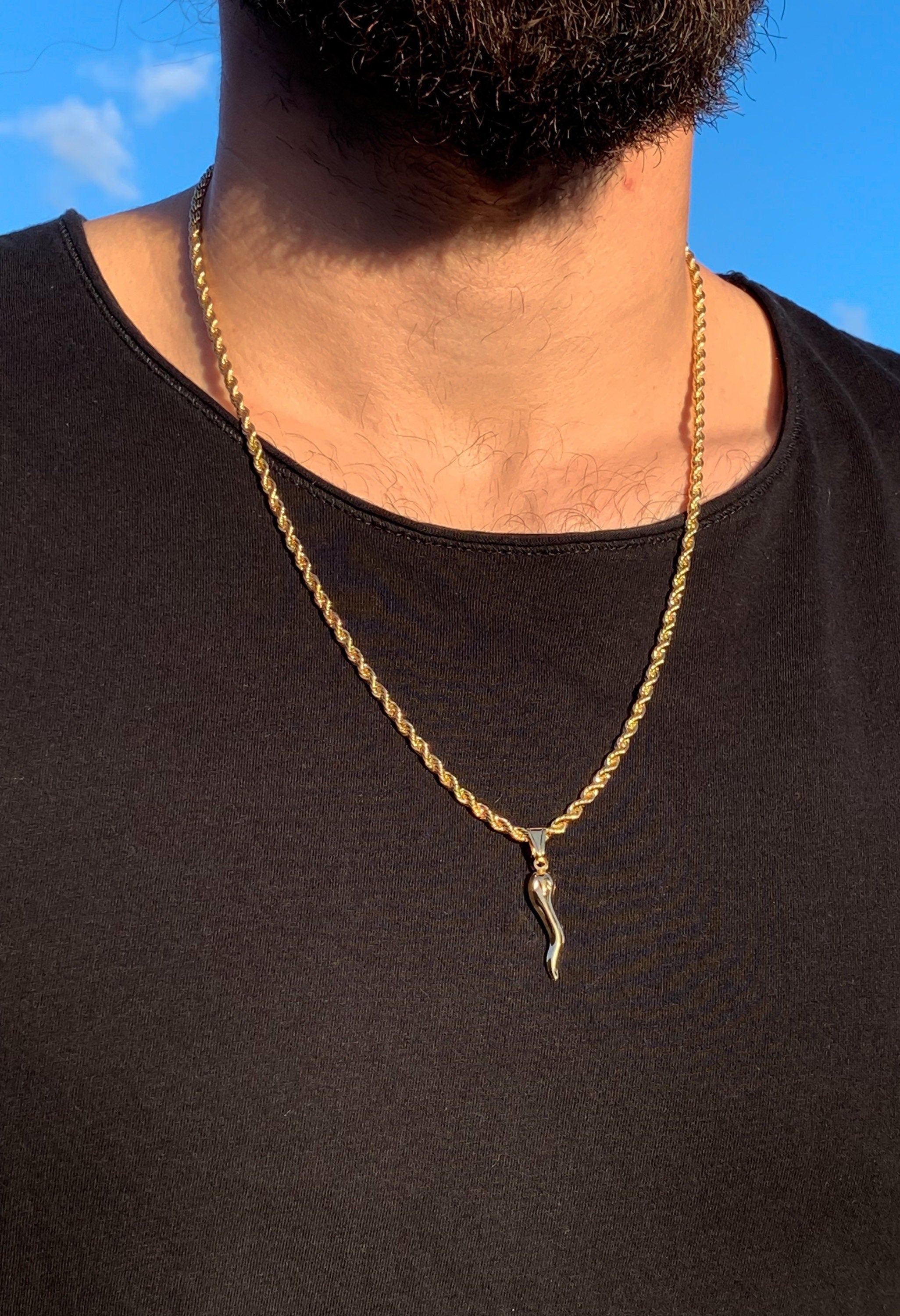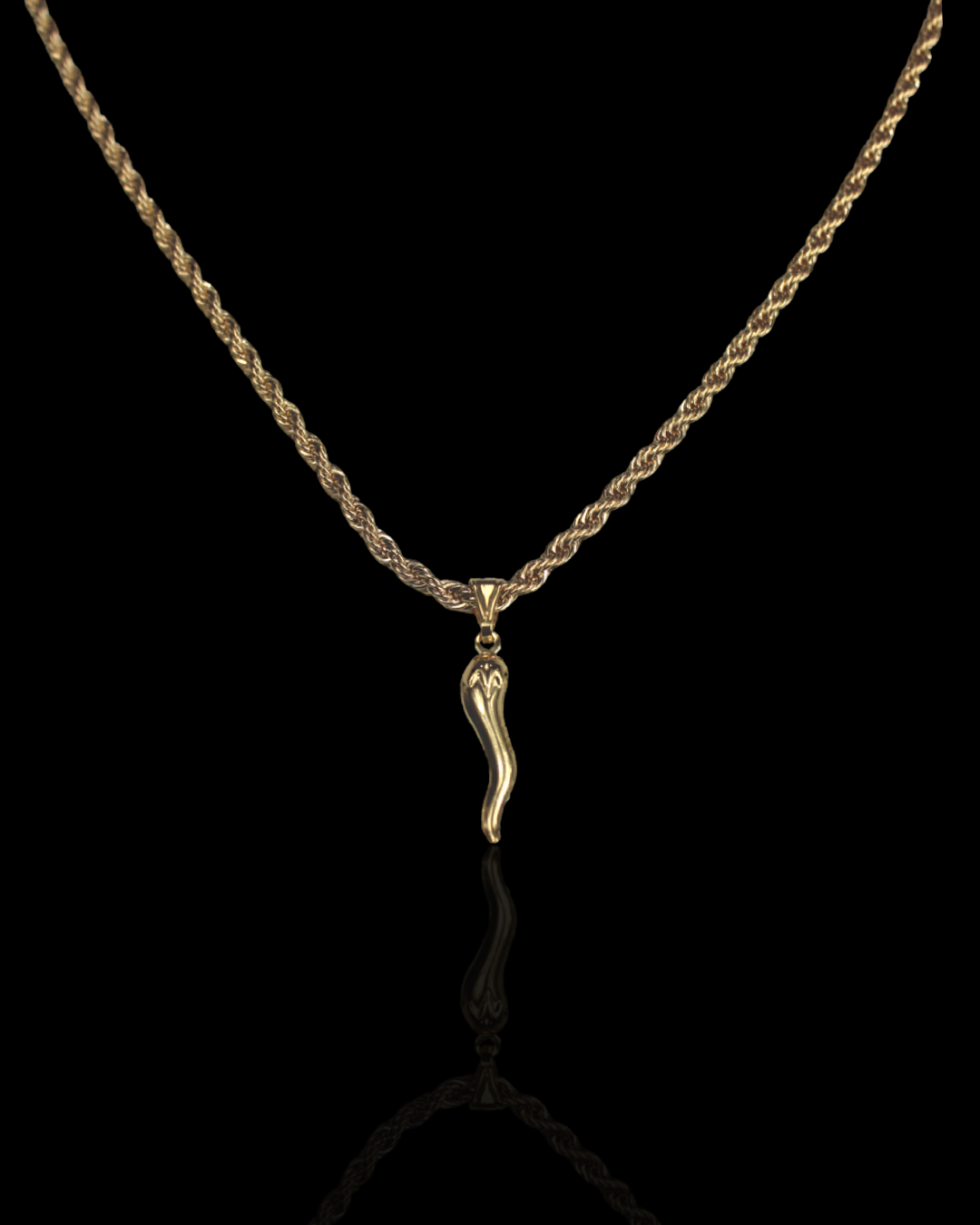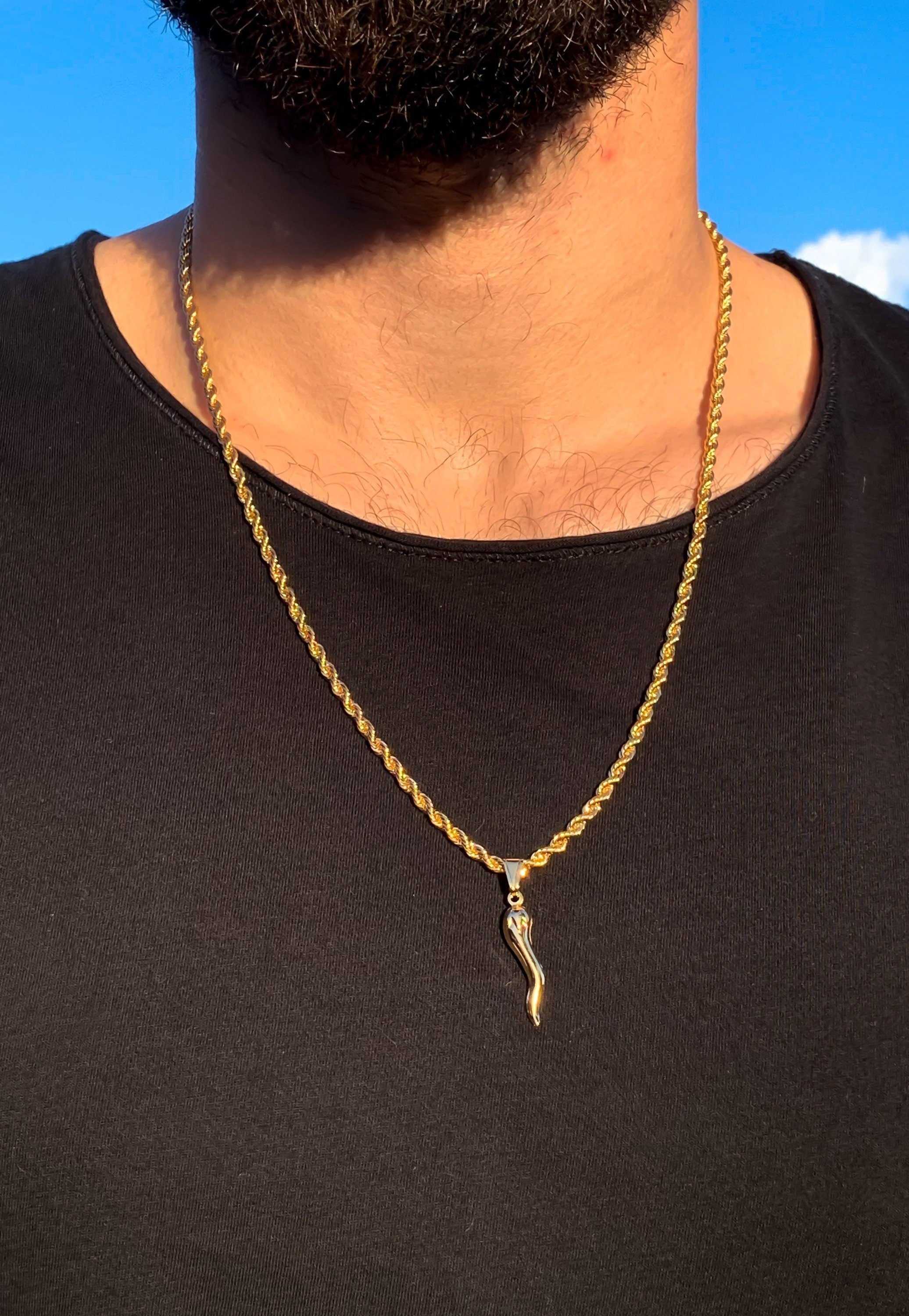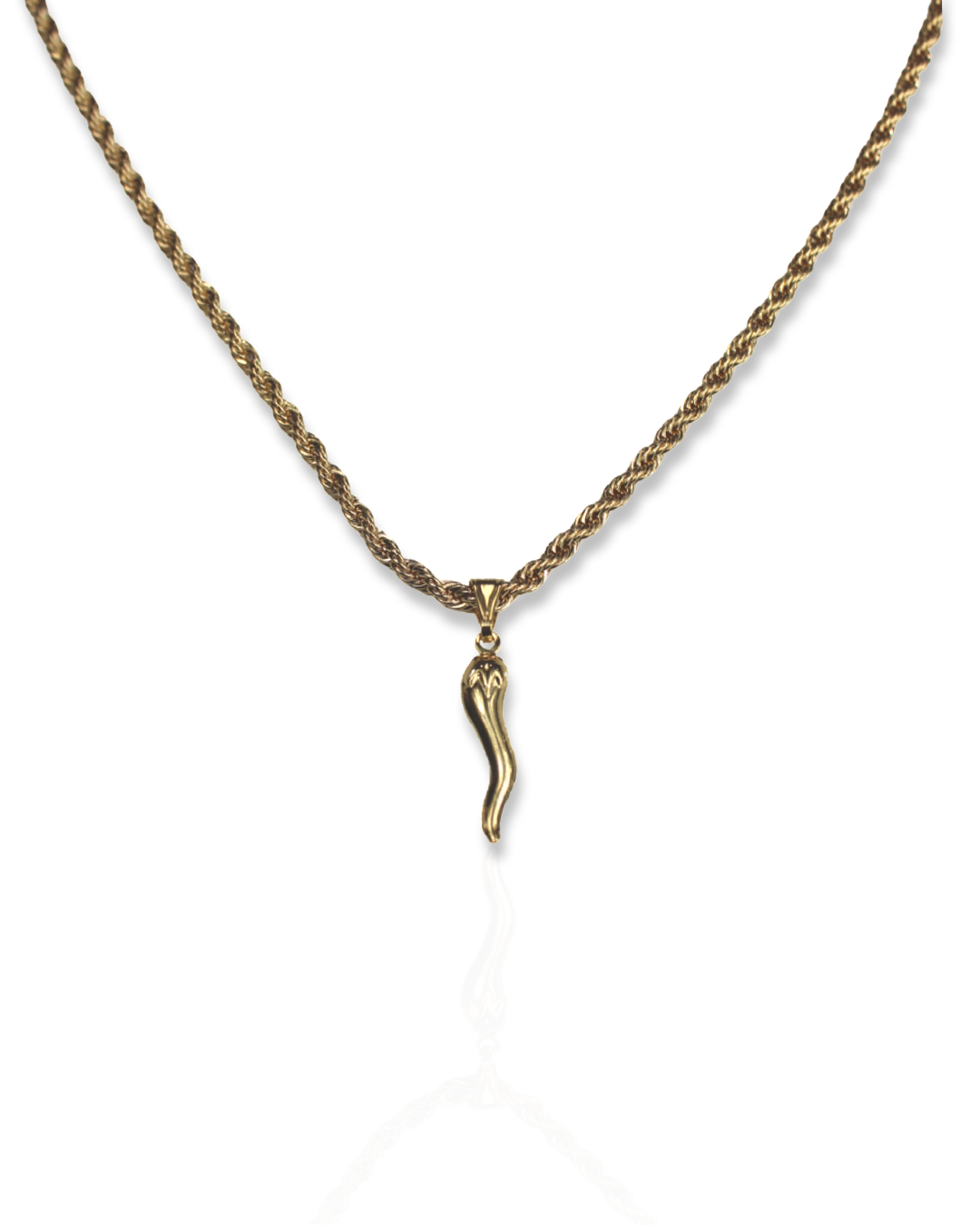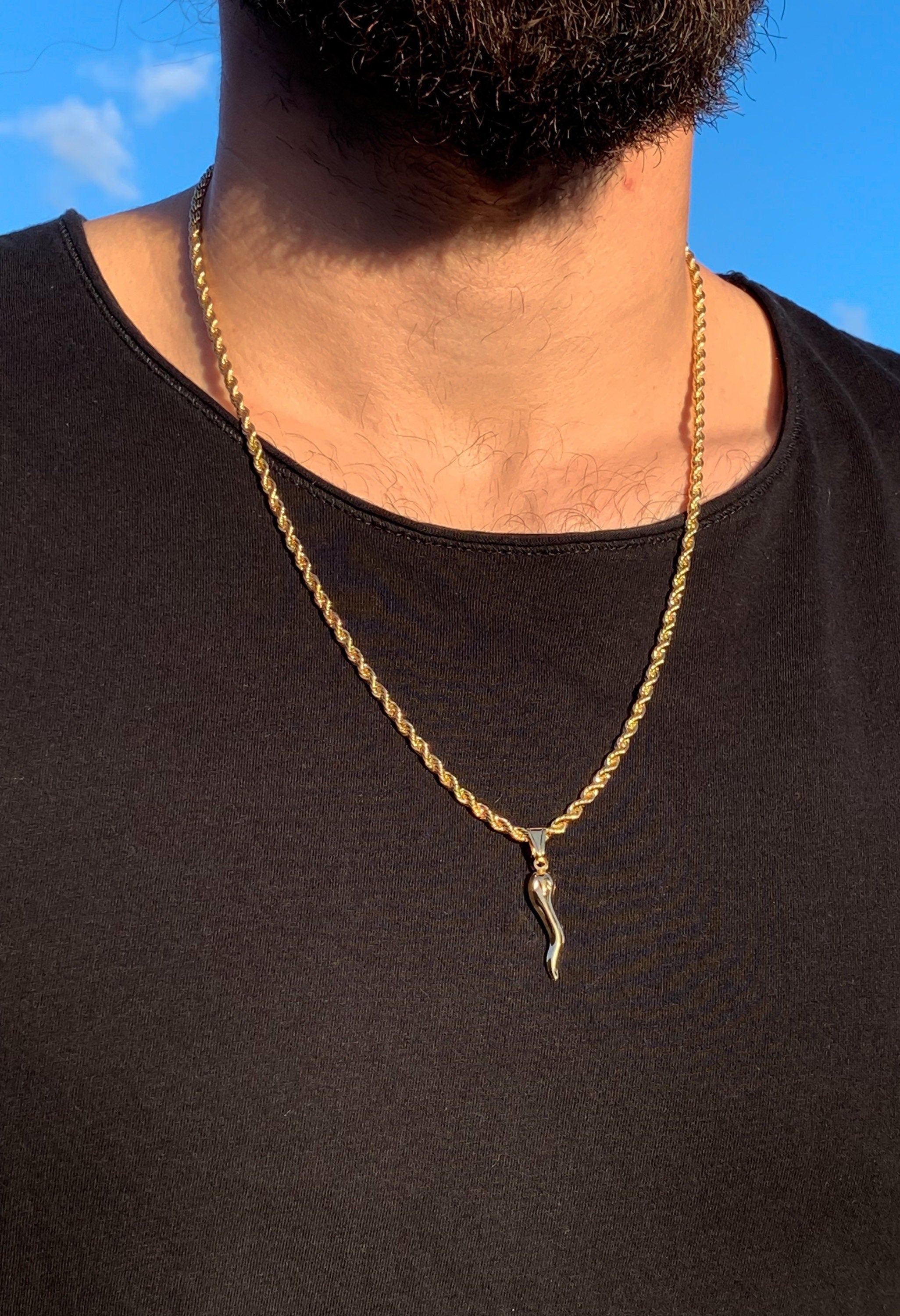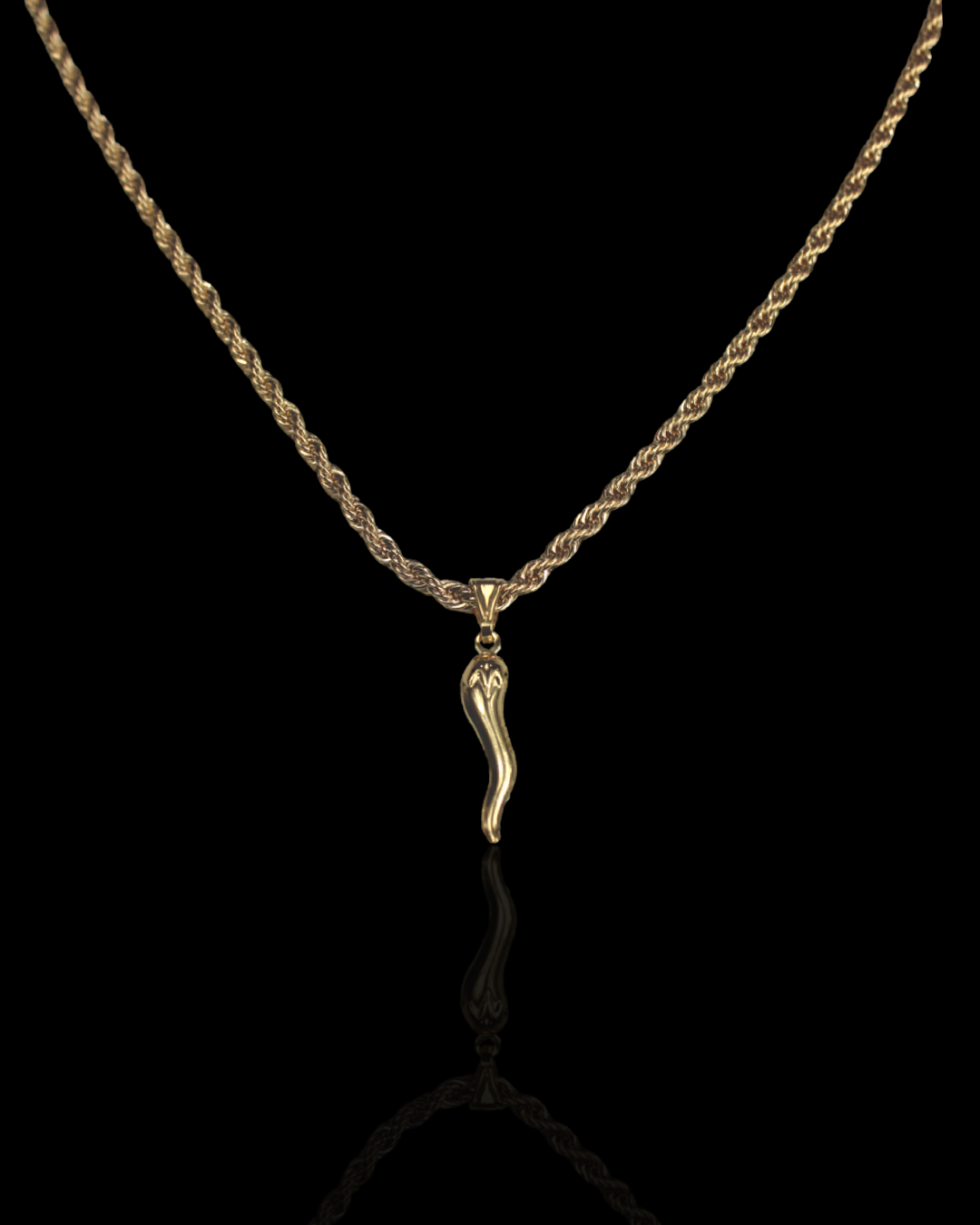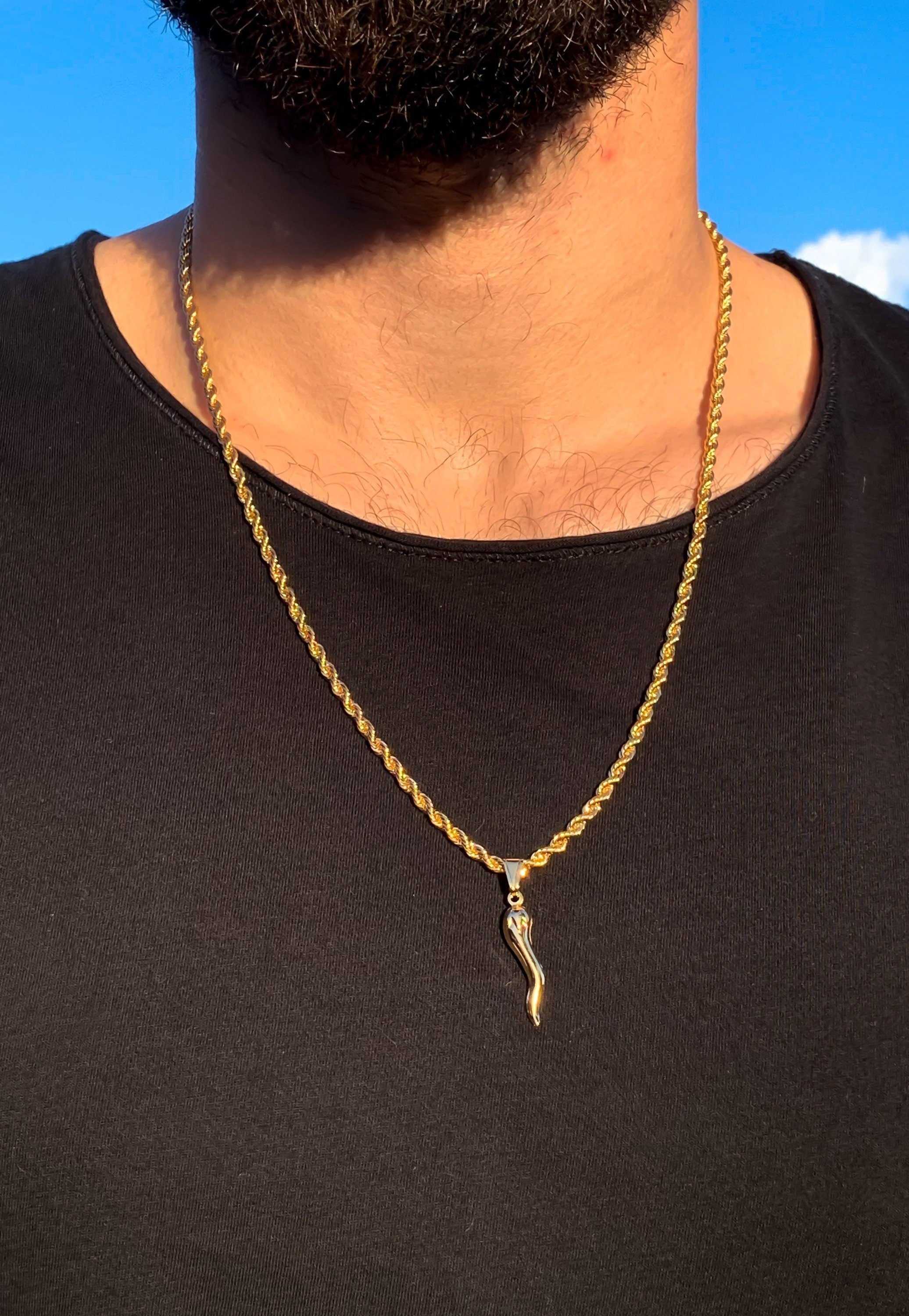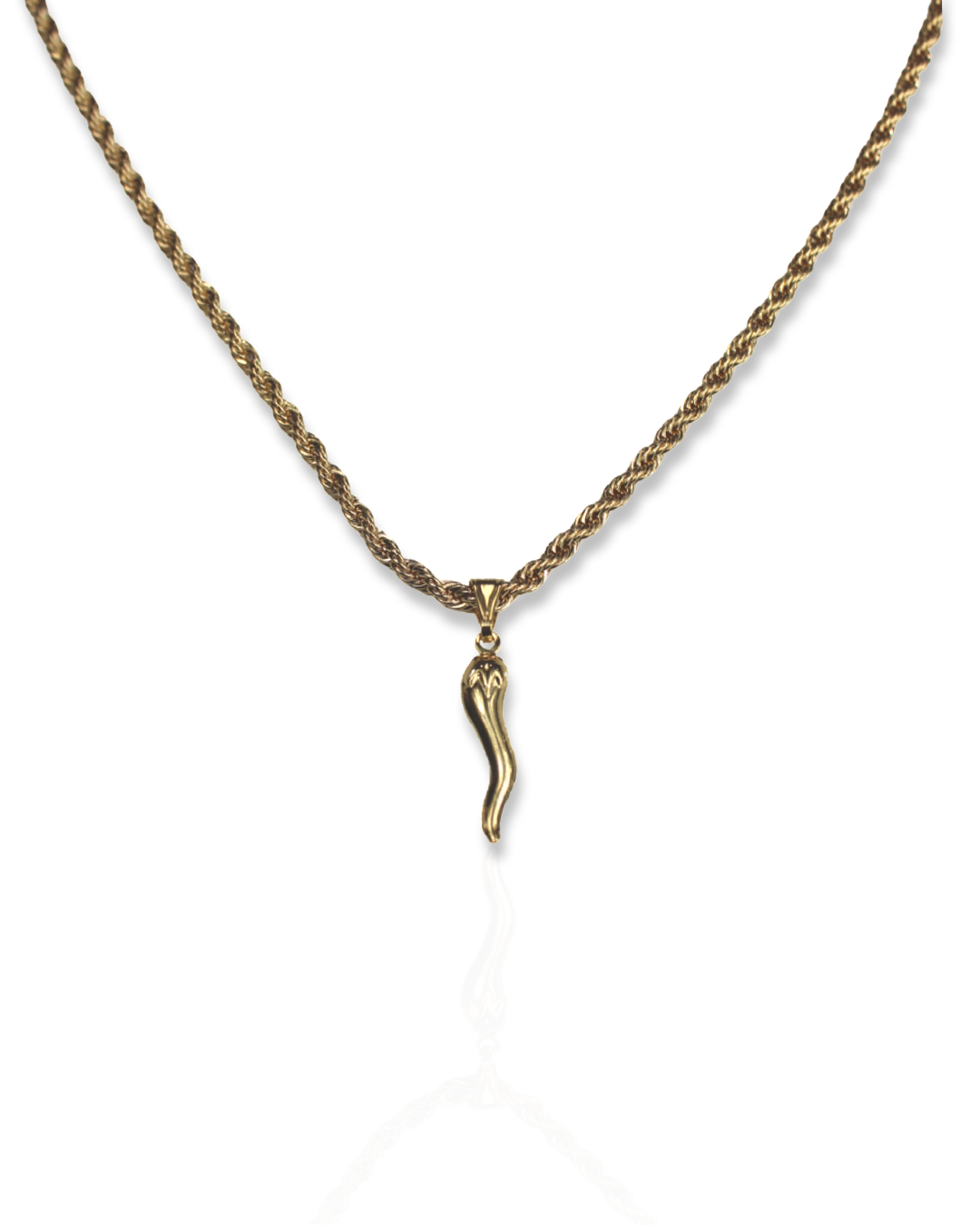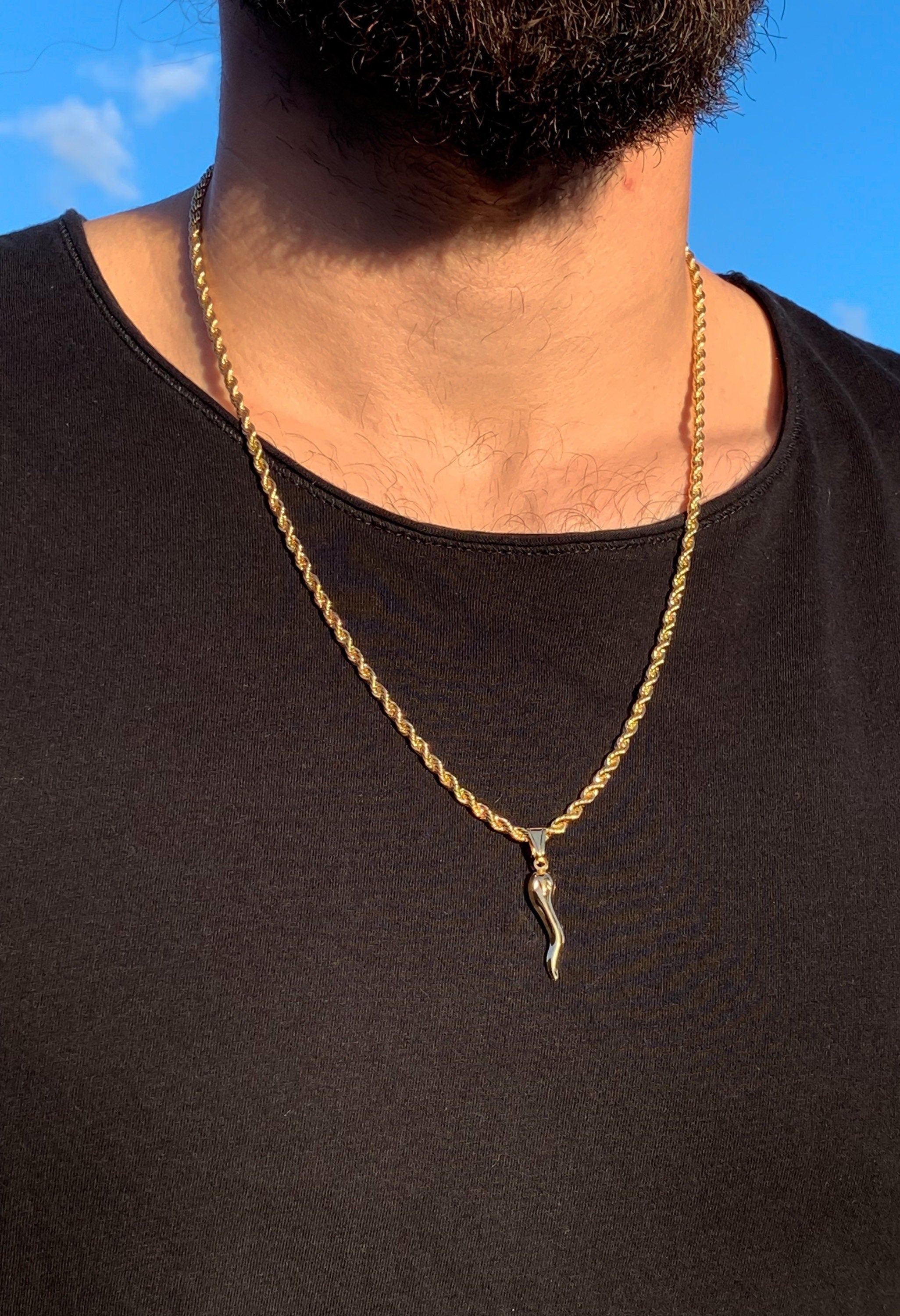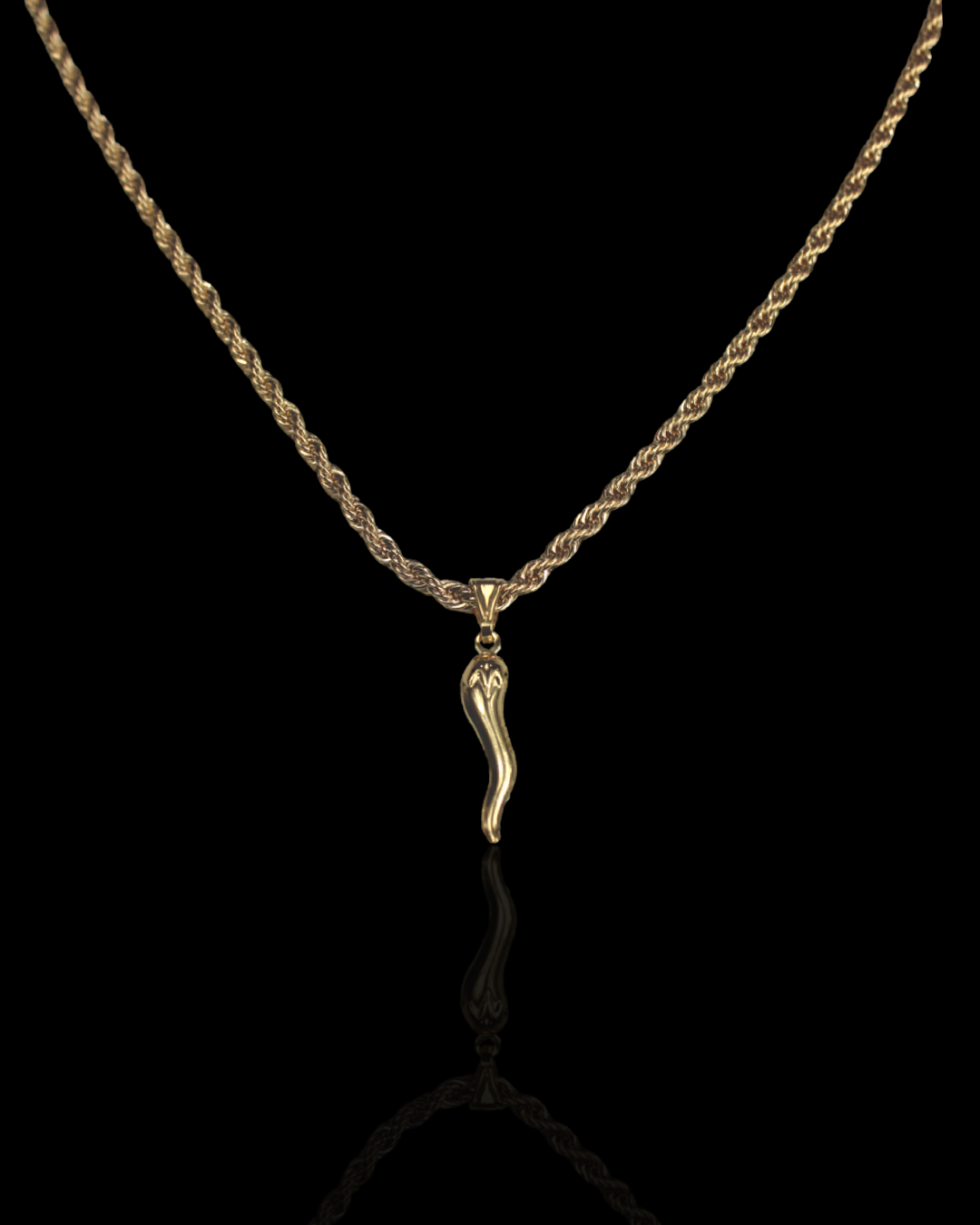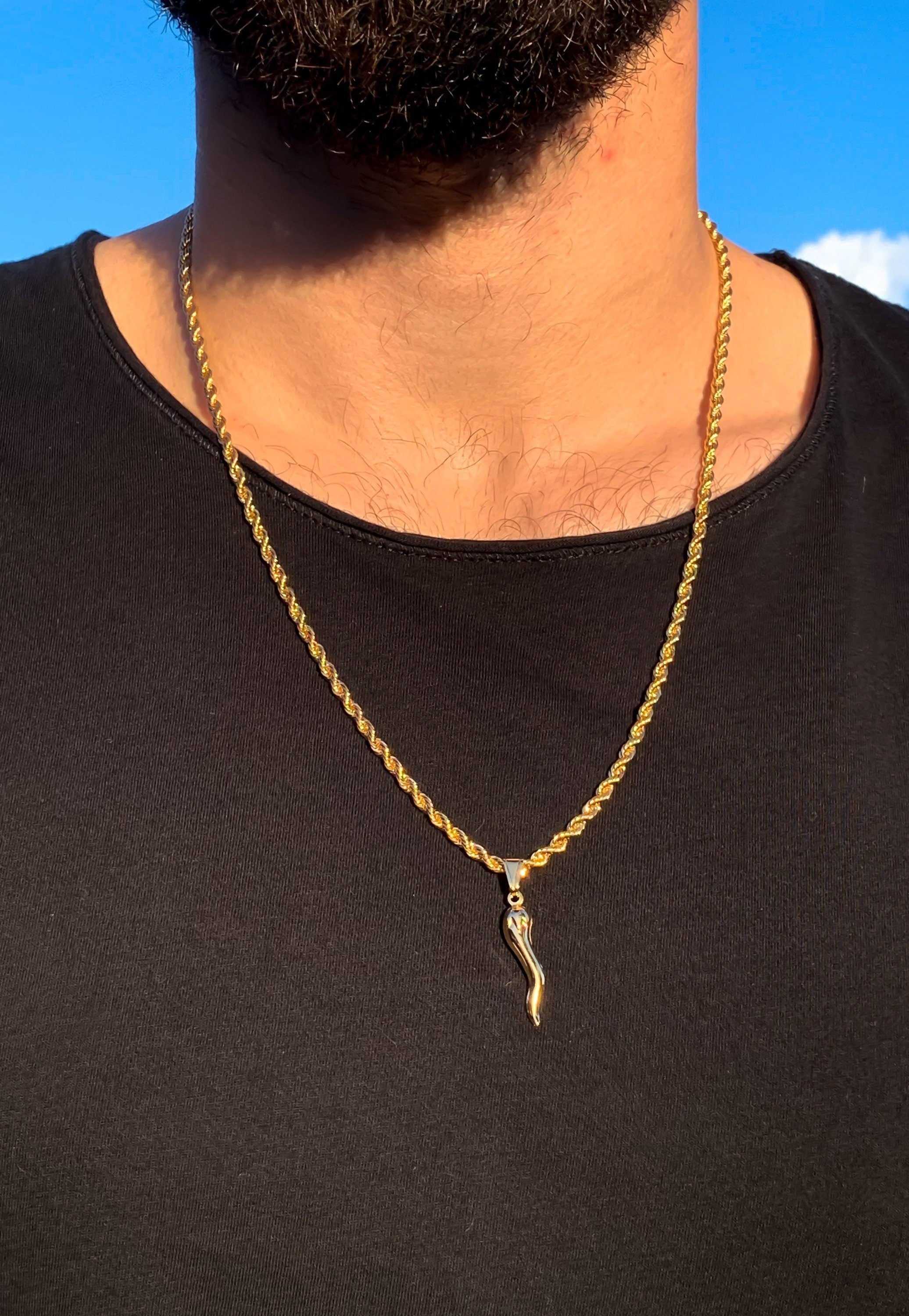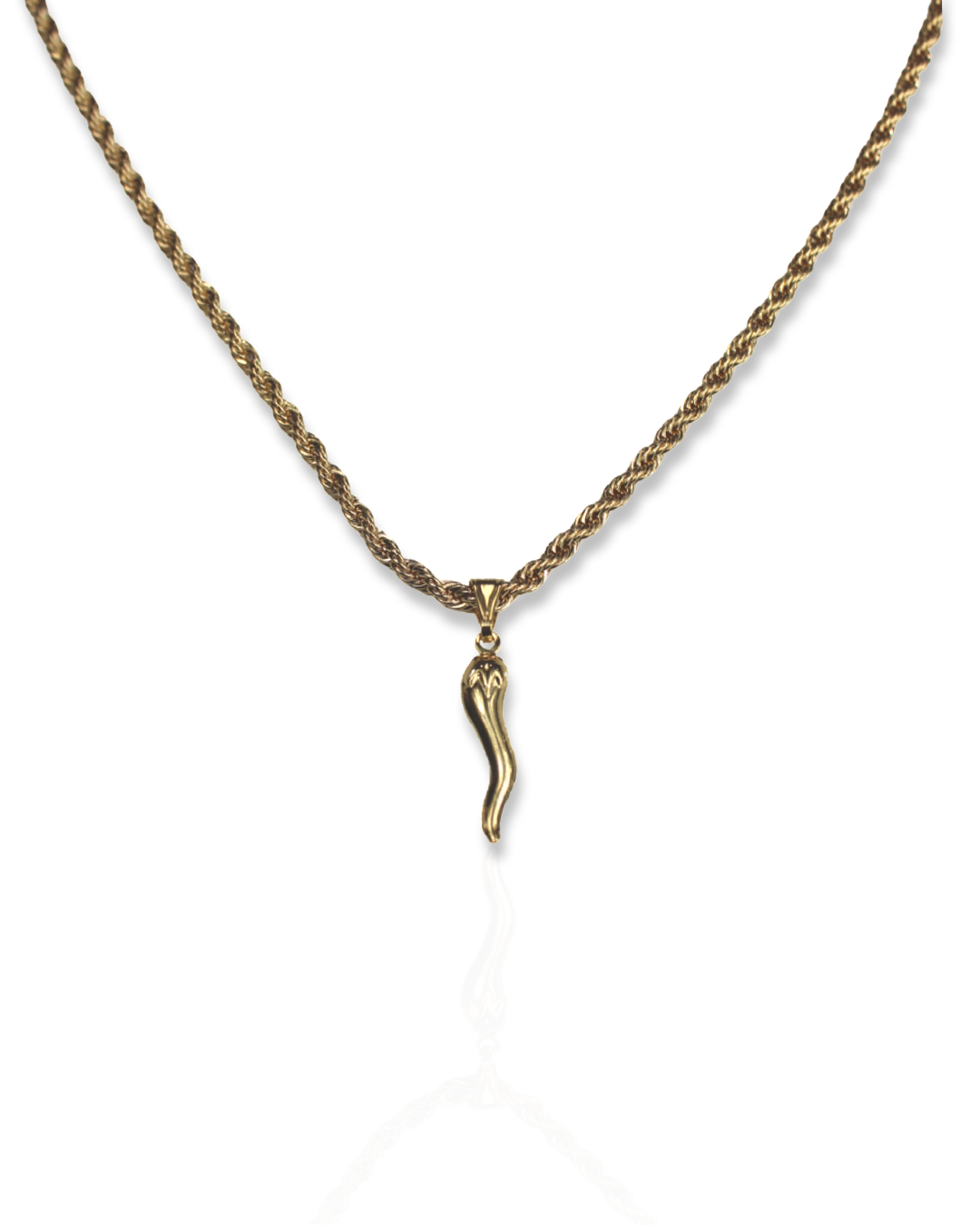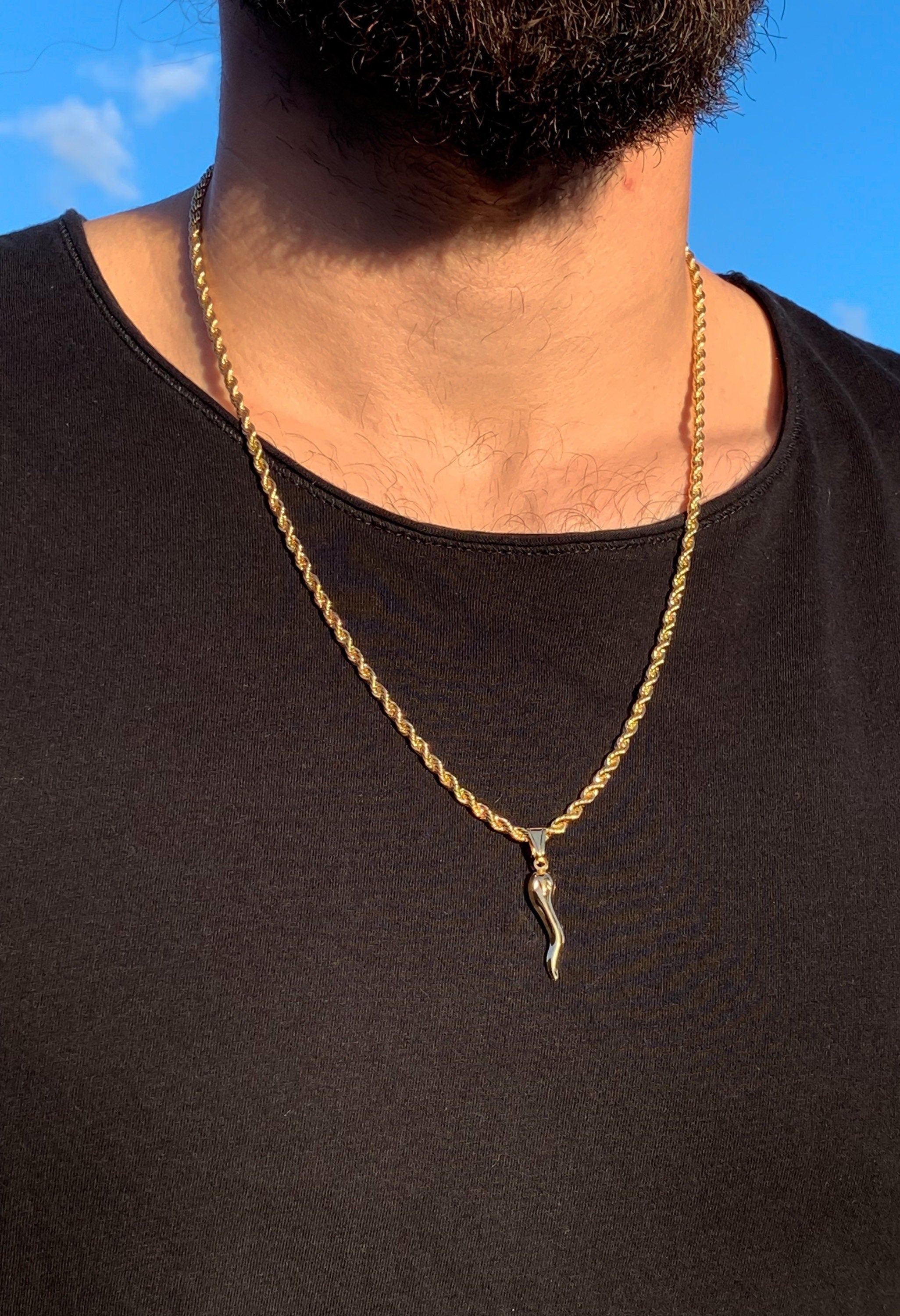 18kt Gold Filled Italian Horn Necklace - UNISEX Chain.
Perfect gift for a special person in your life that is seeking a piece that is classy & will provide them with protection & luck.
Length: 16", 18", 20", 24" Rope Sizes: 3mm or 4mm
The Italian Horn is the most popular is Southern Italy & serves as a protection against "Malocchio", which means the Evil eye. This necklace is meant to protect you from any harm that may be silently wished upon you. The ultimate classy & protection necklace!
Quality: Excellent, Non-Tarnish Jewelry. Unlike Gold plated Jewelry, Gold Filled is the best alternative to solid gold jewelry & the most affordable. Gold Filled can last a long time with proper jewelry care. Every order comes with detailed instructions on how to care for your jewelry to ensure its longevity.
Jewelry Care: As with all pieces that are not real gold, it is advised that you take proper jewelry care by not exposing to any harsh chemicals & taking off jewelry before going in the sea. This quality is excellent & can at least as long as there is proper care.