Biggest sale of the year! 35% off with code: "CYBERMONDAY"!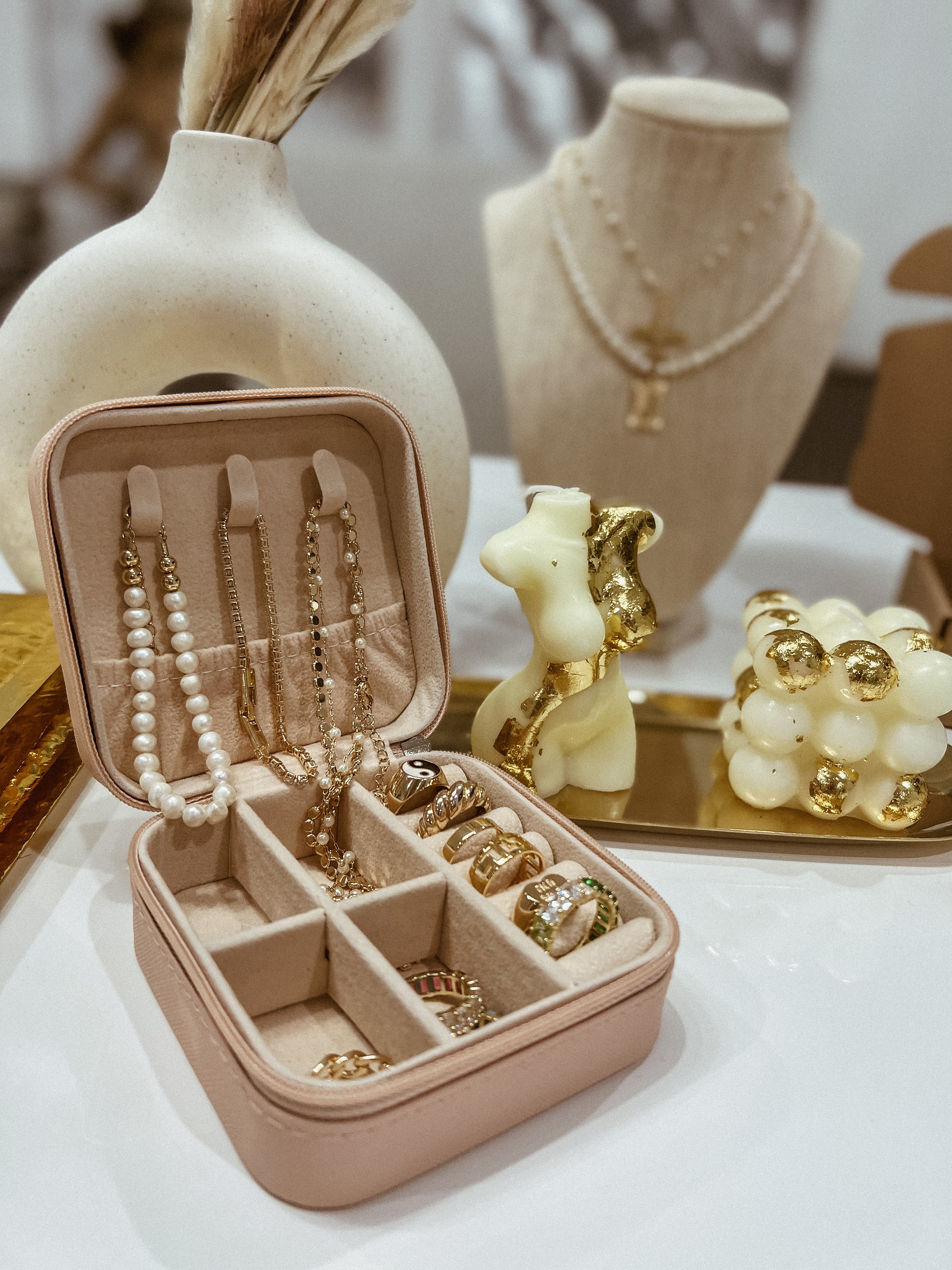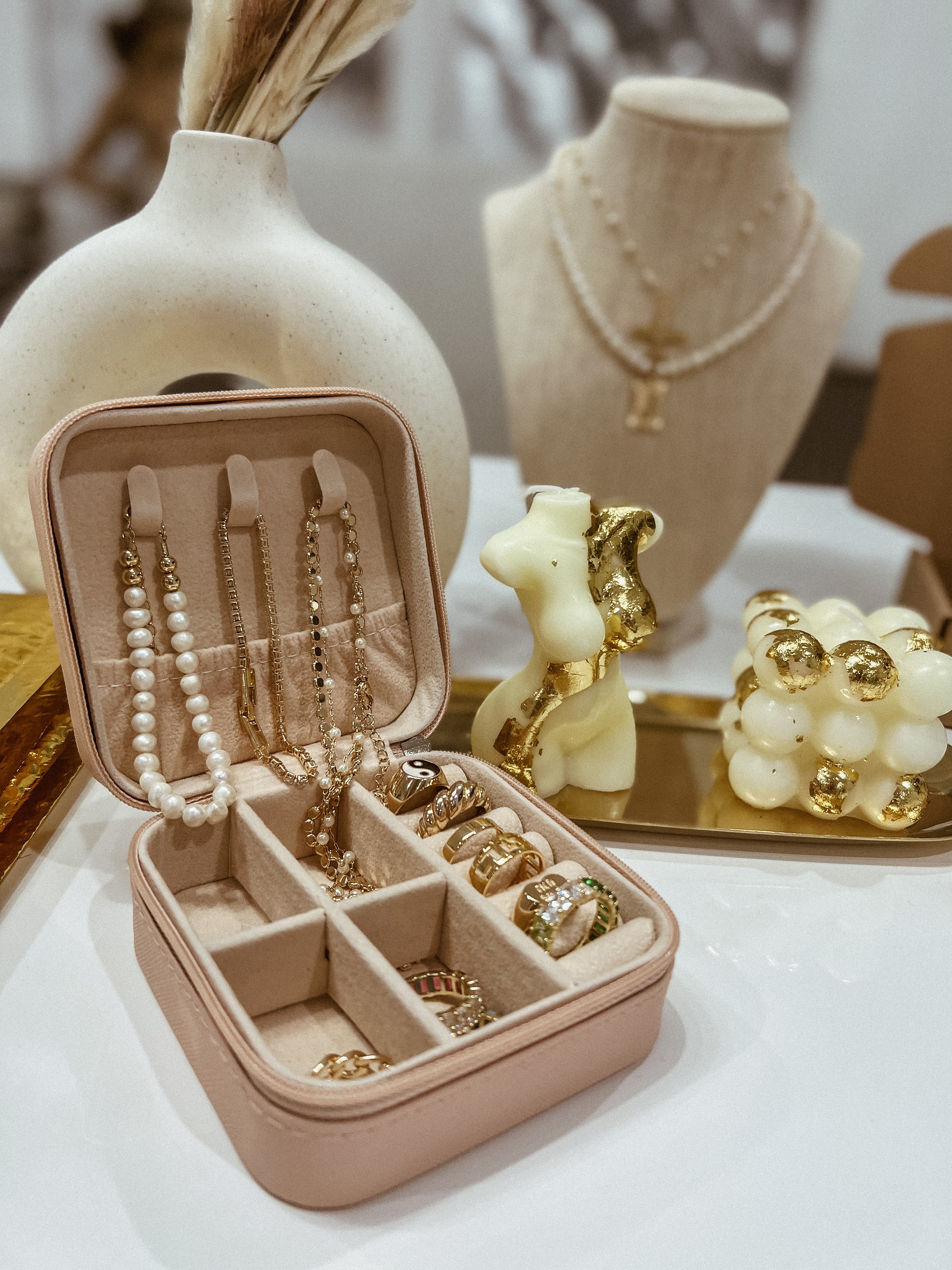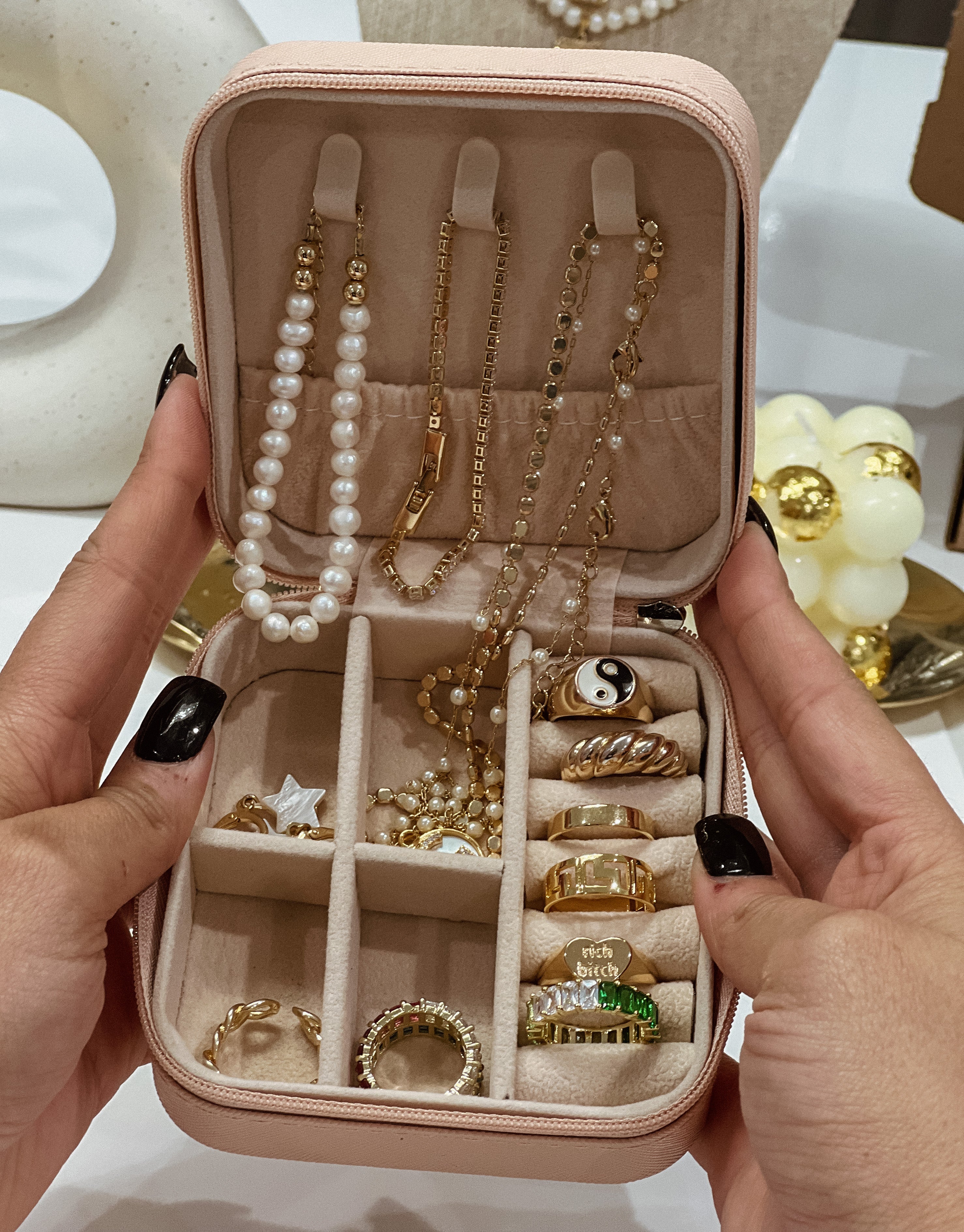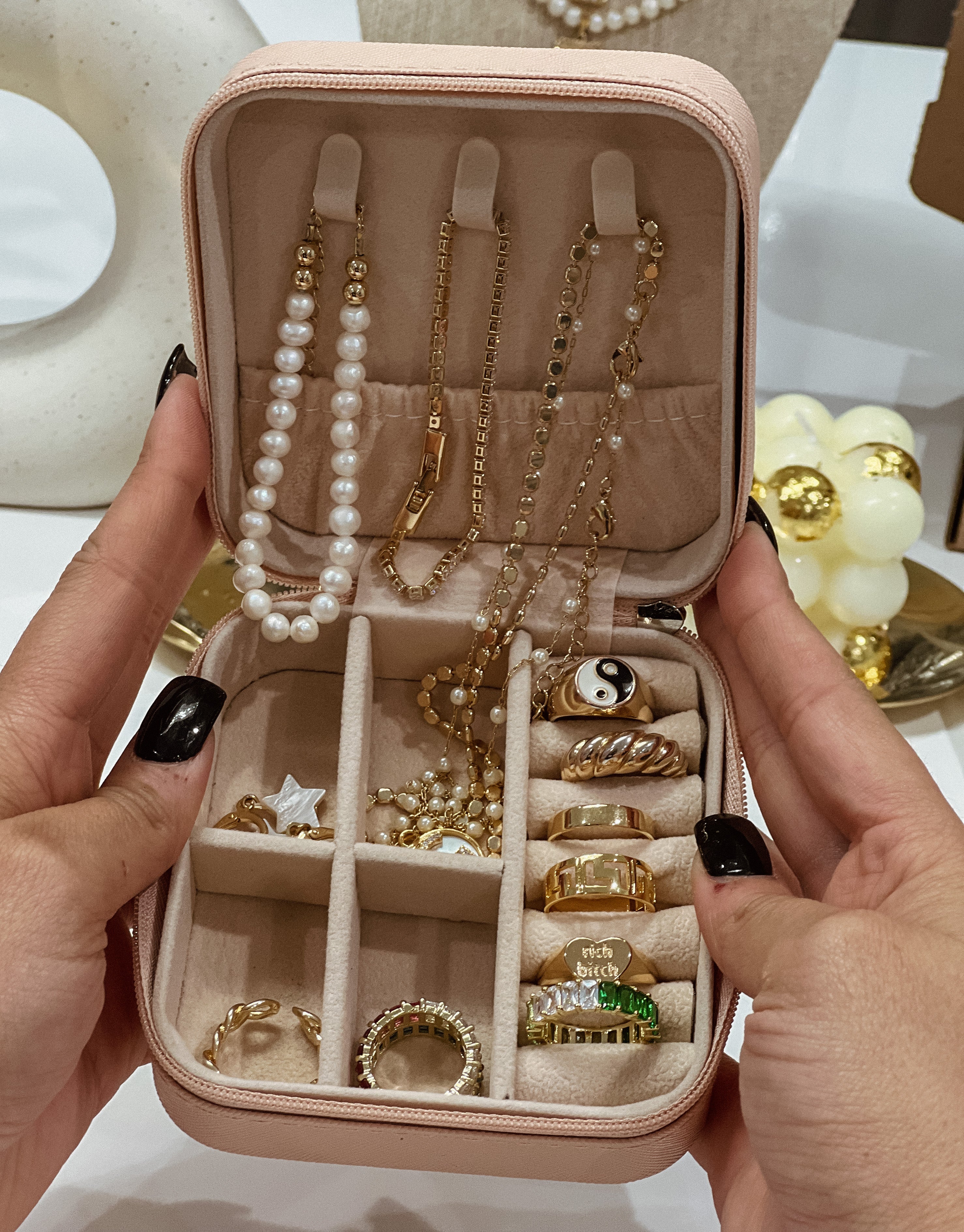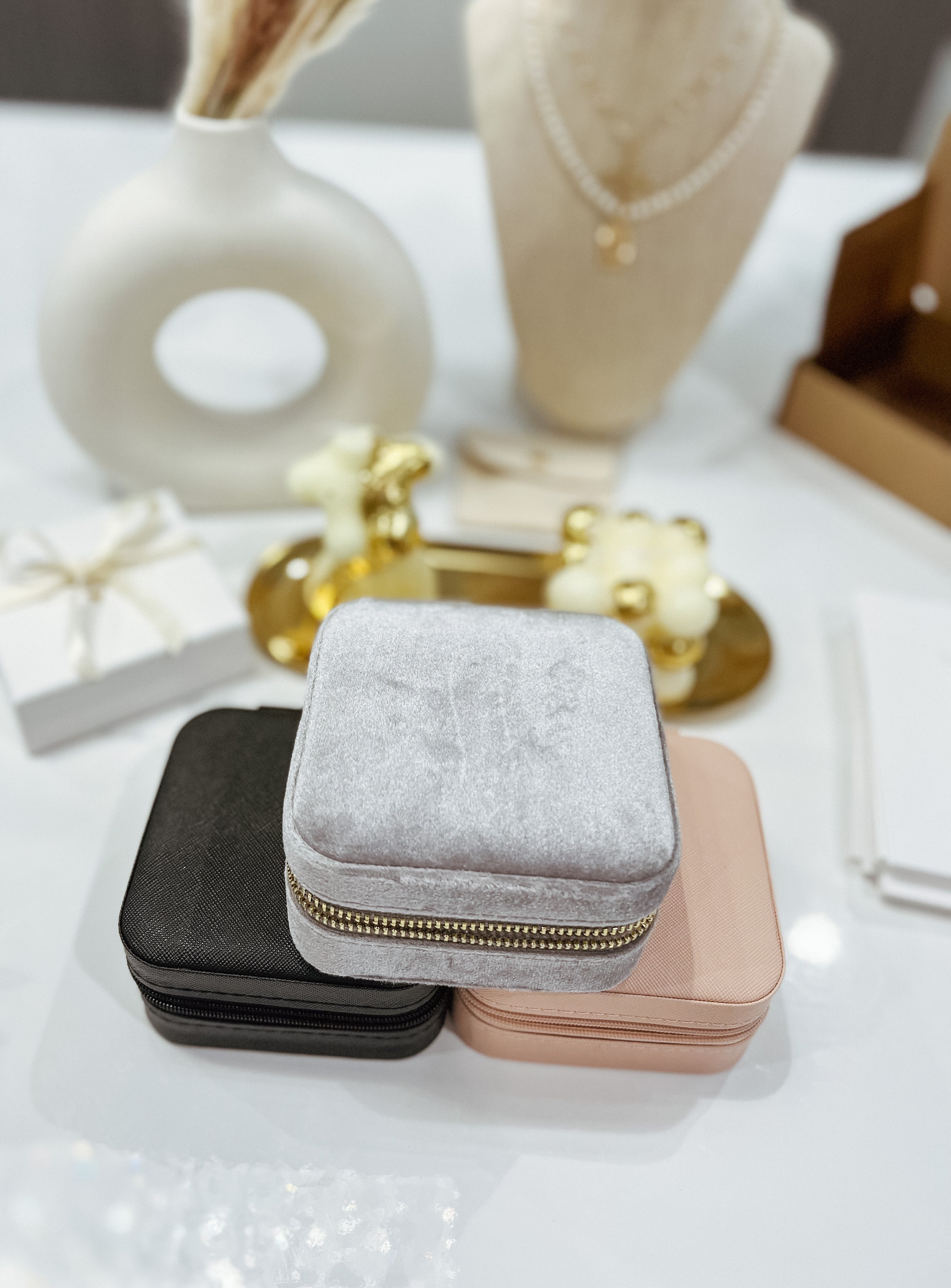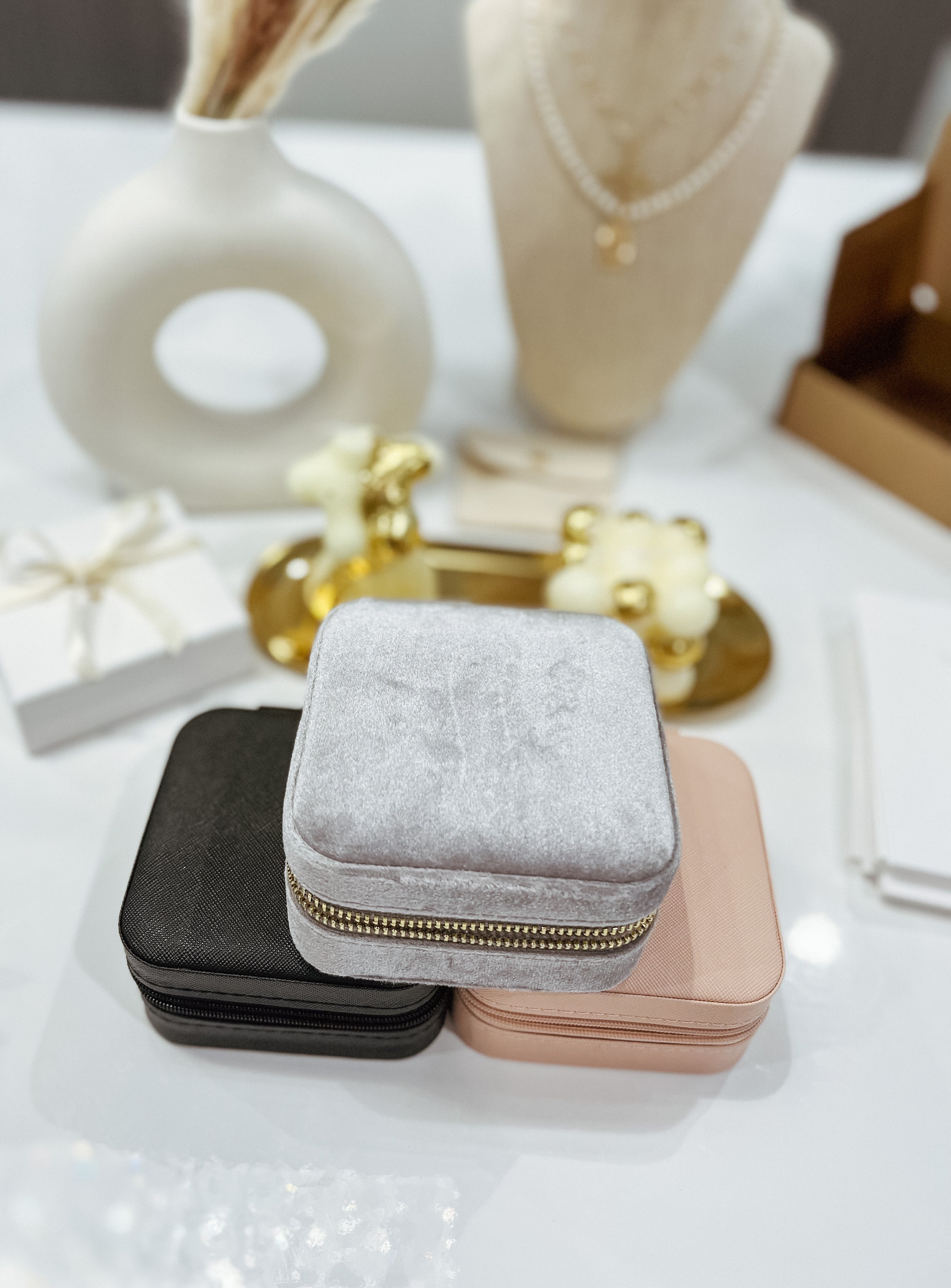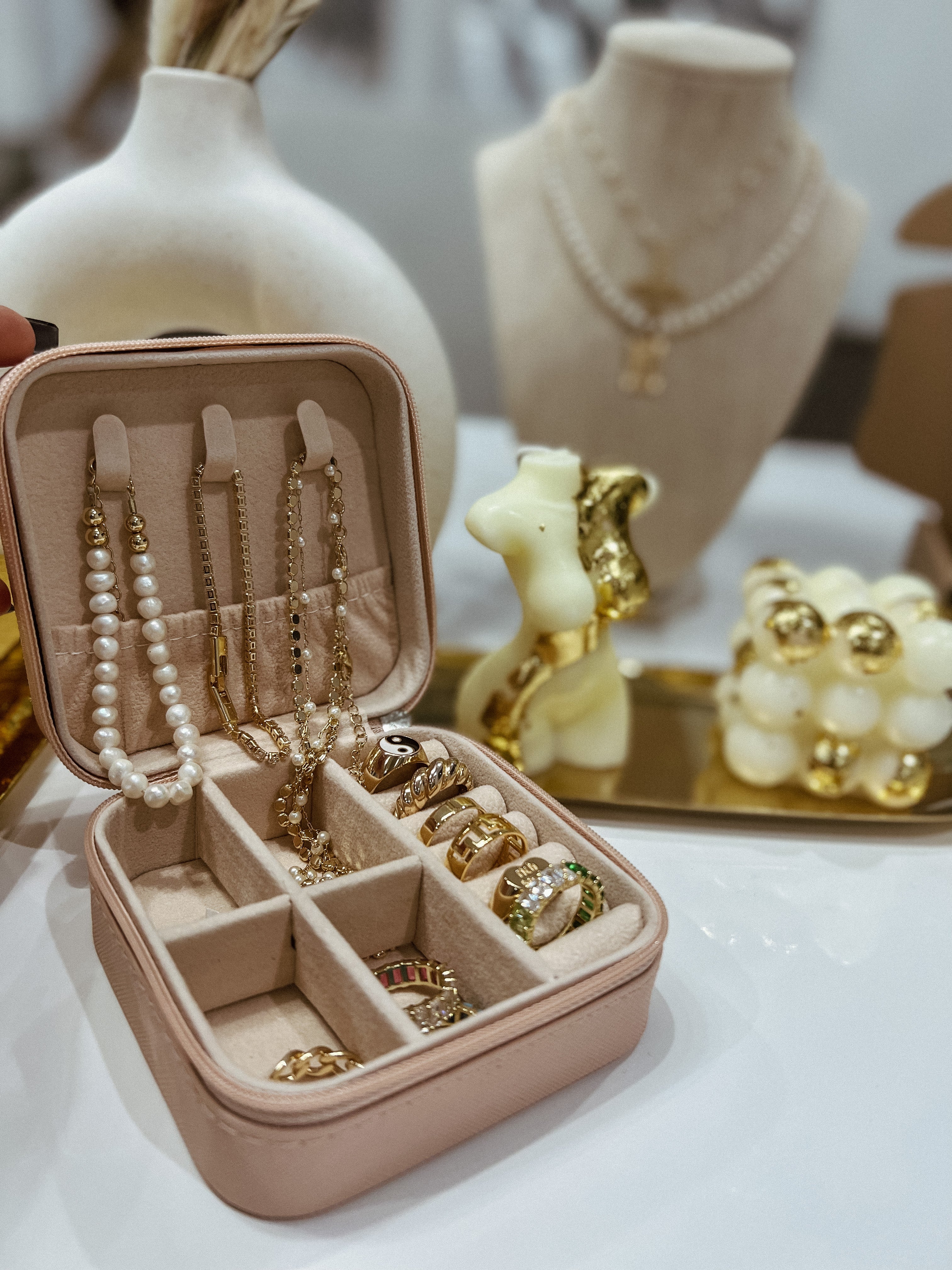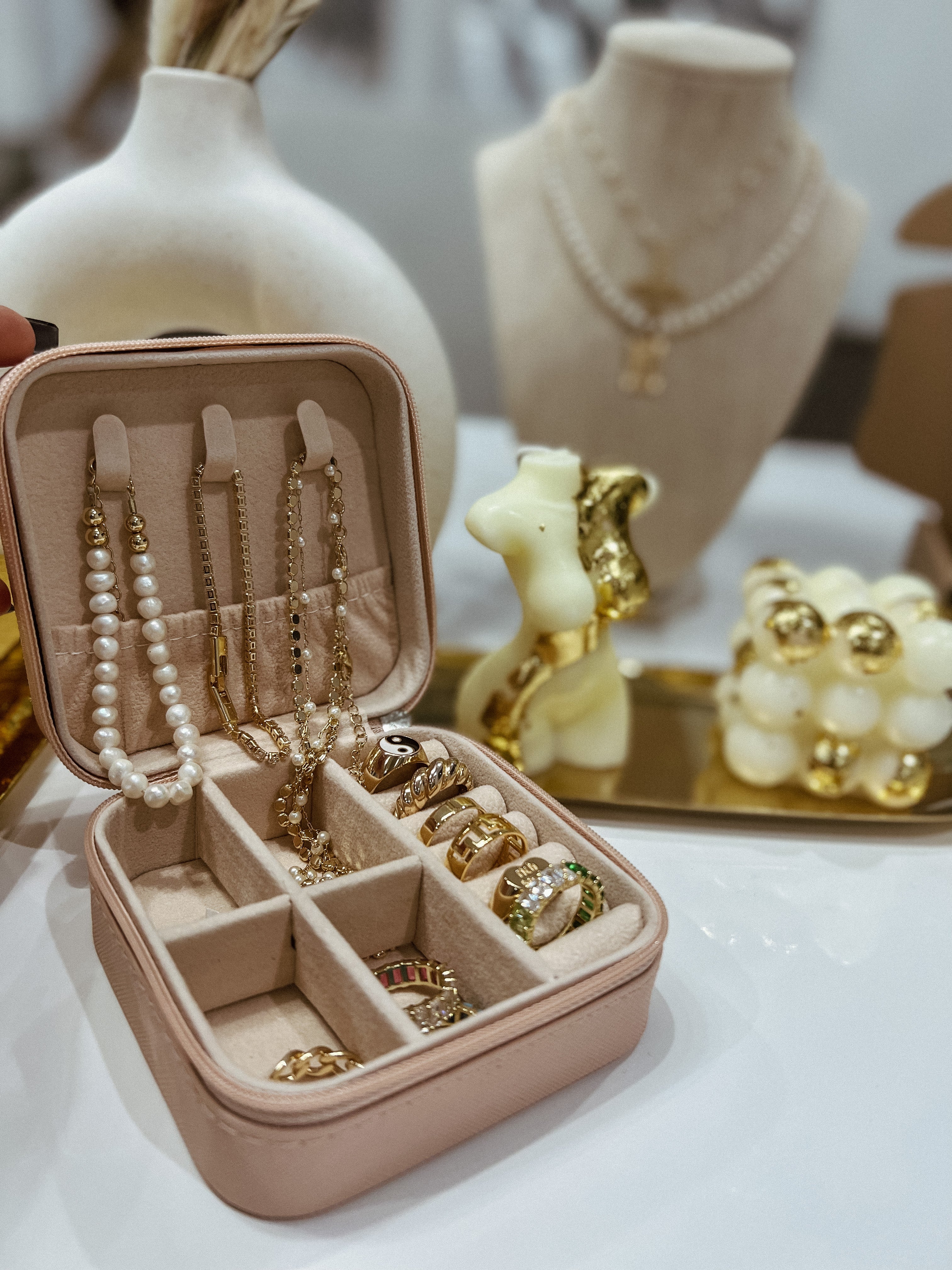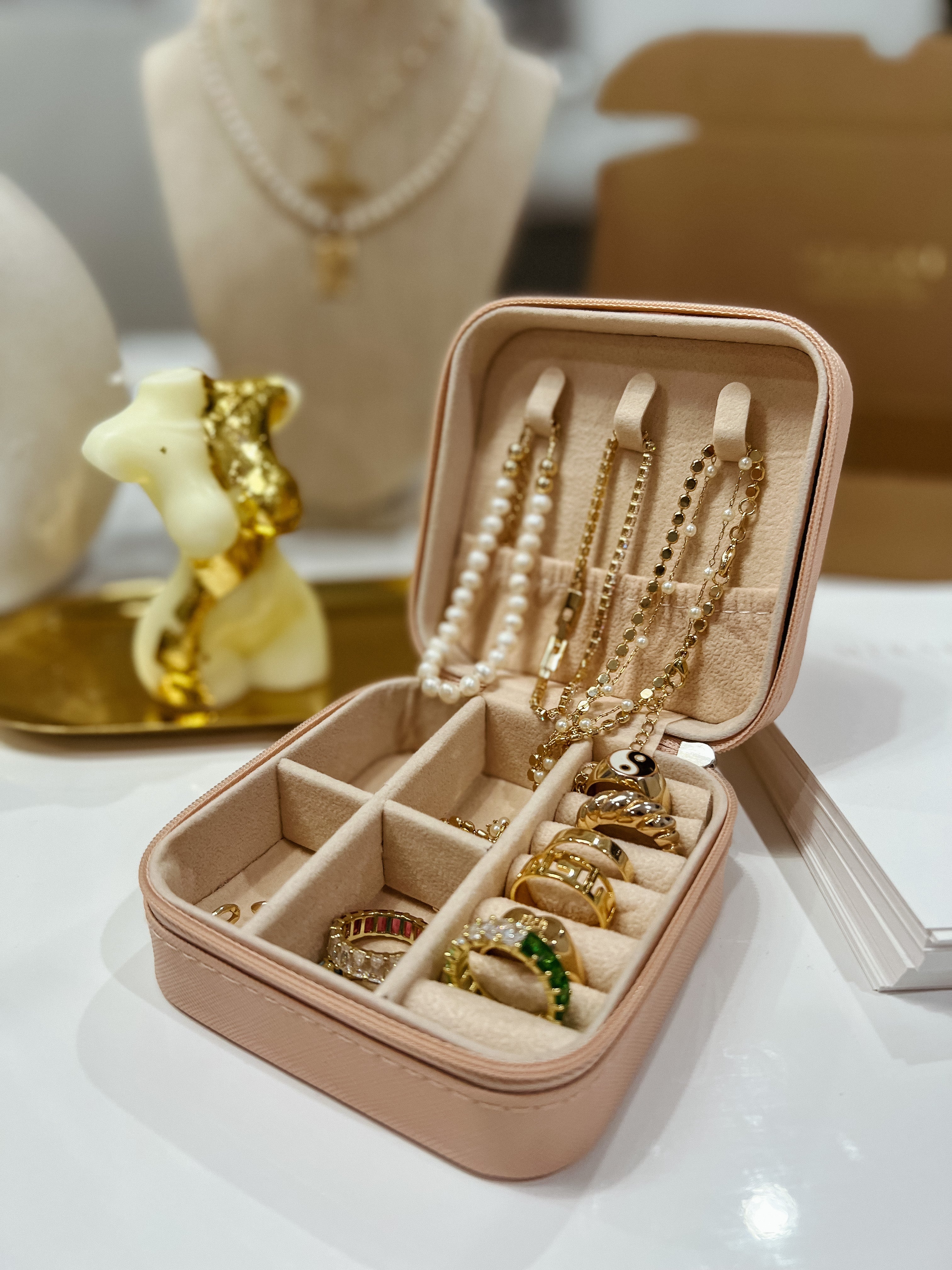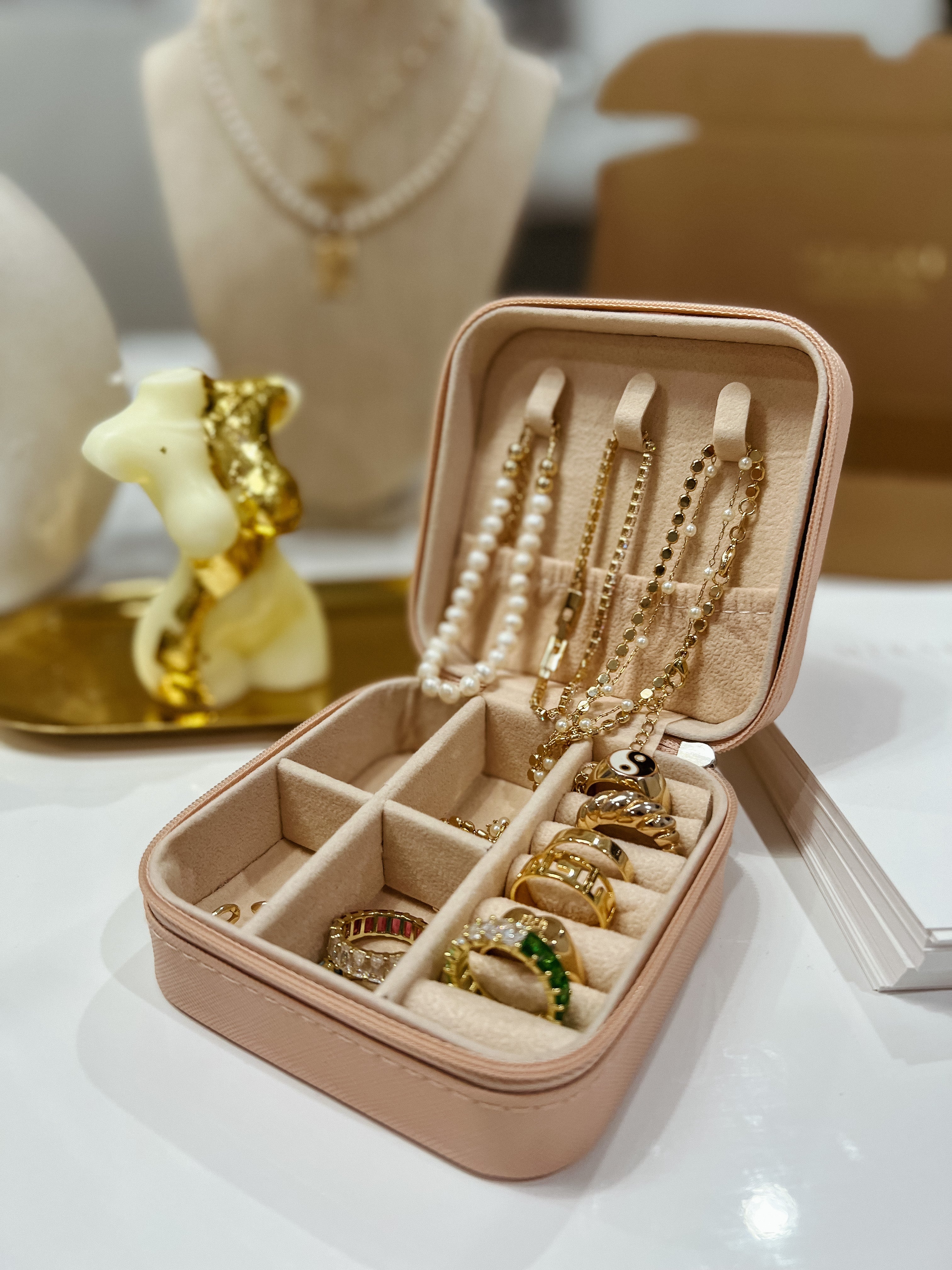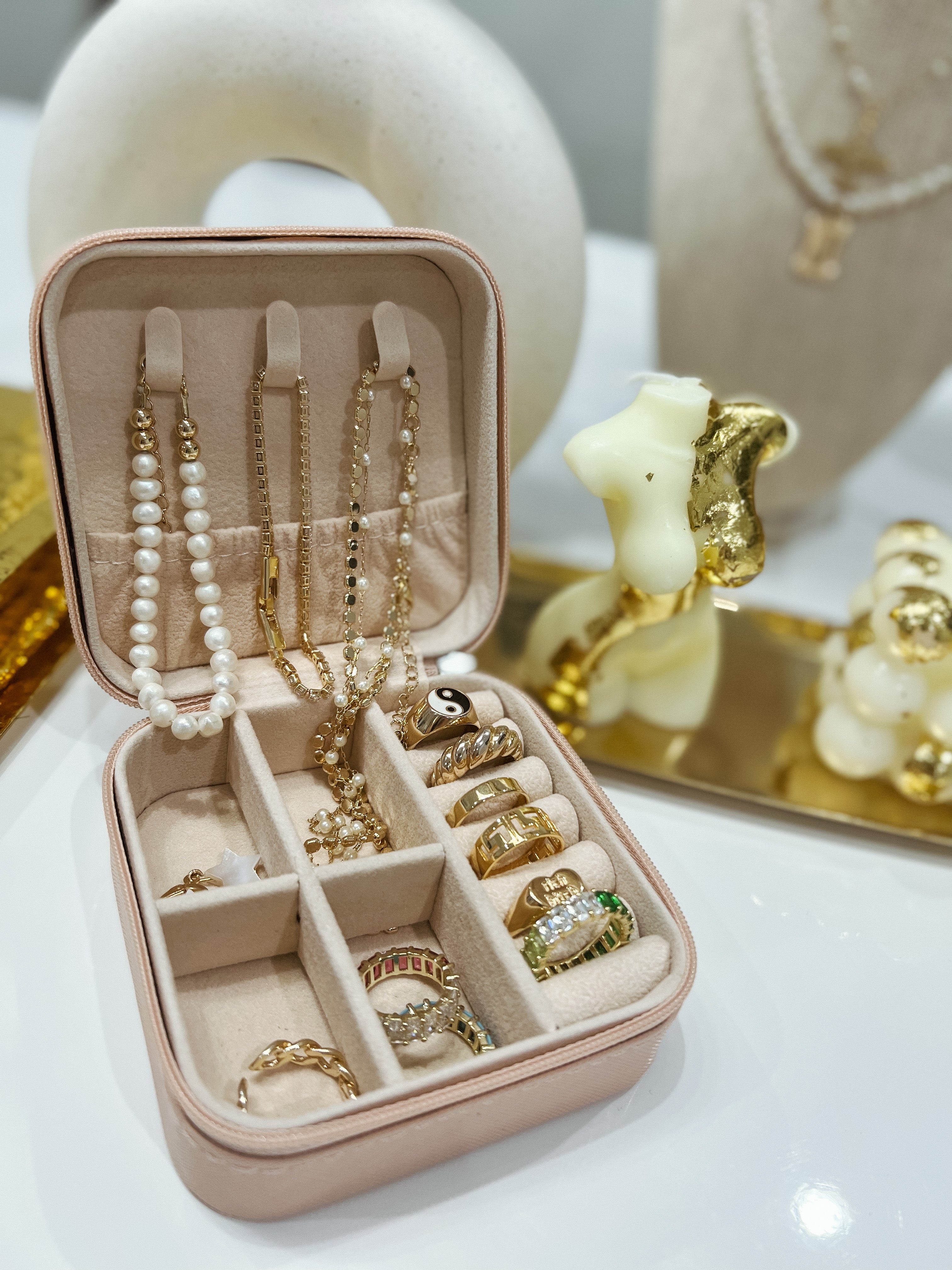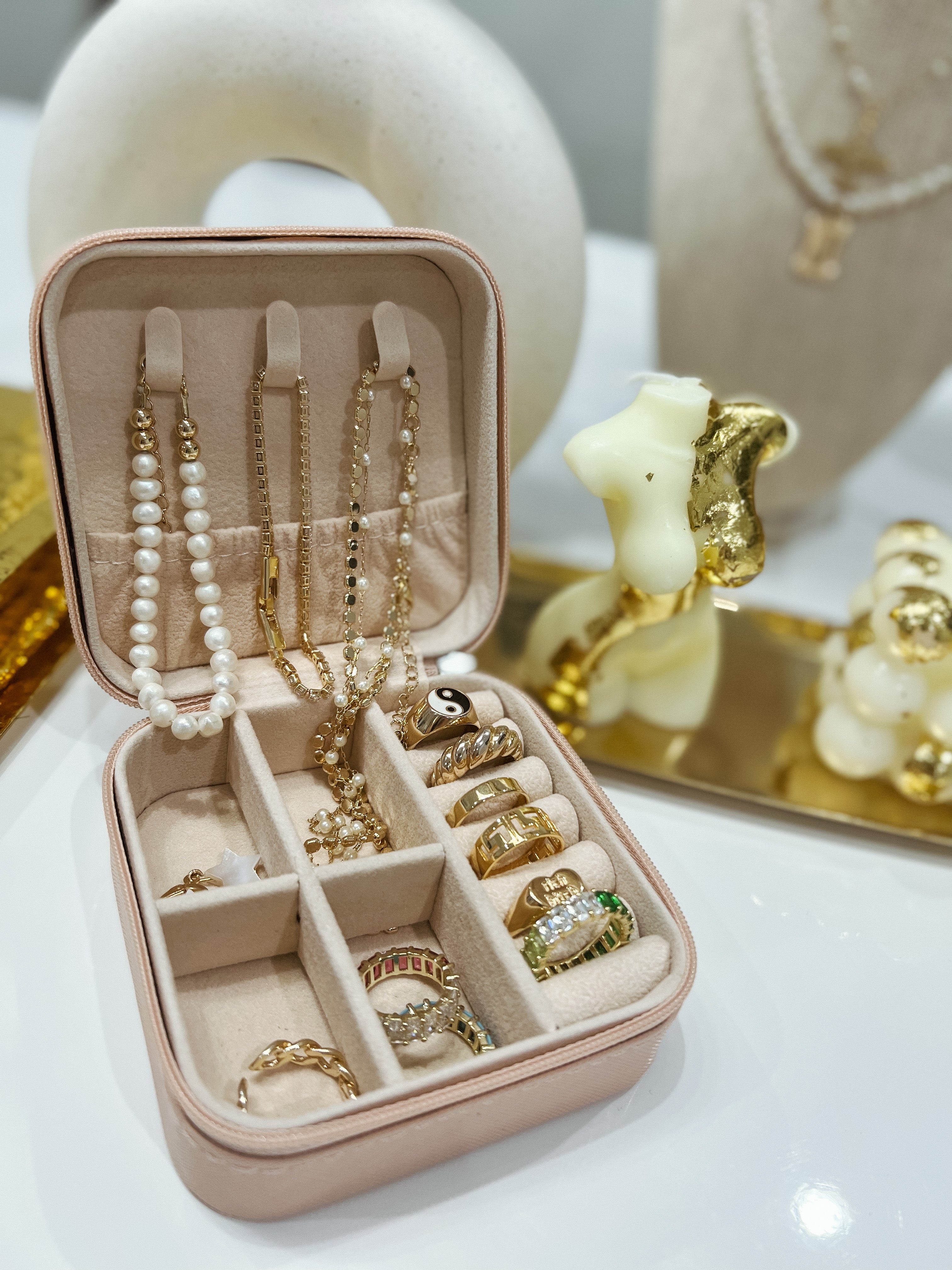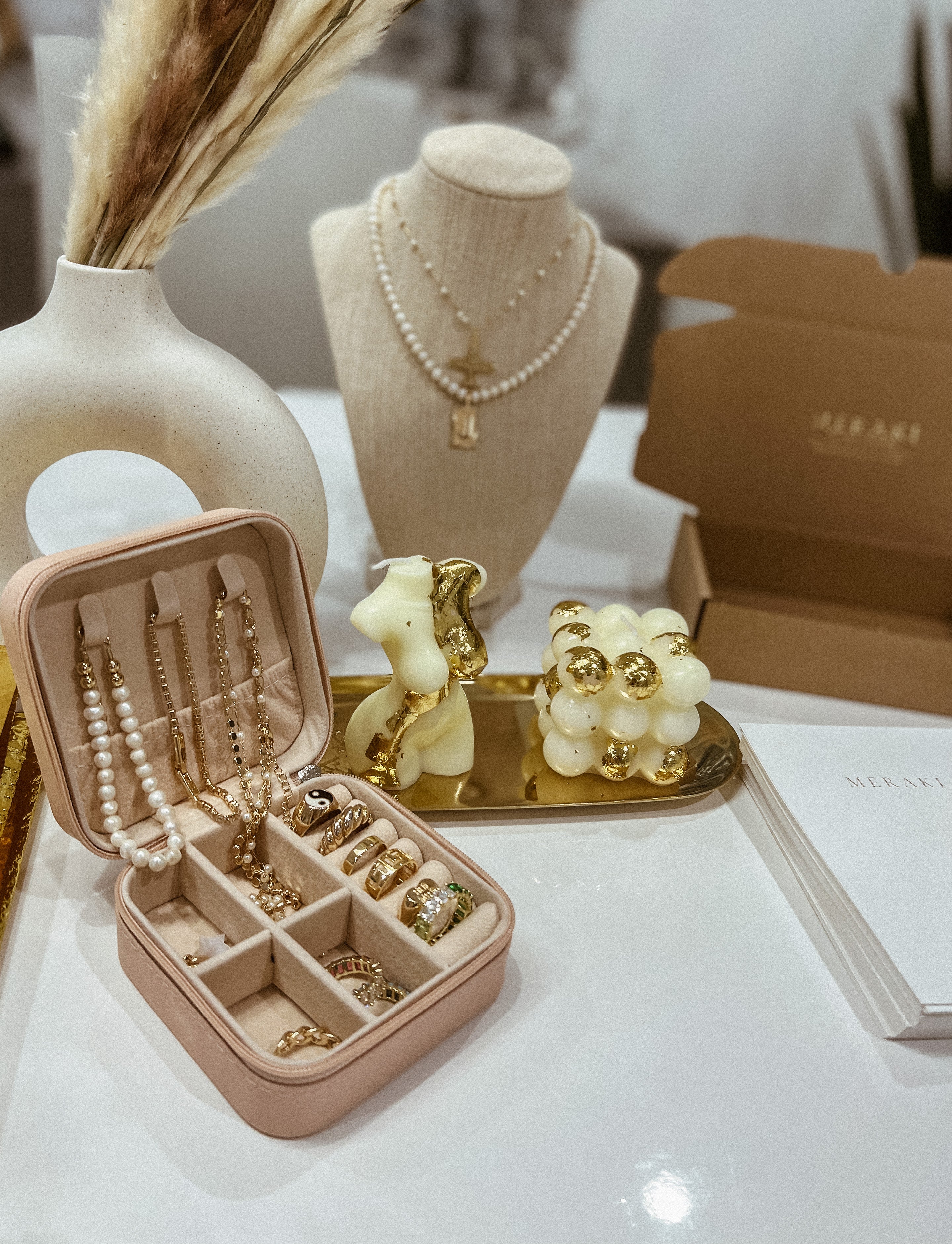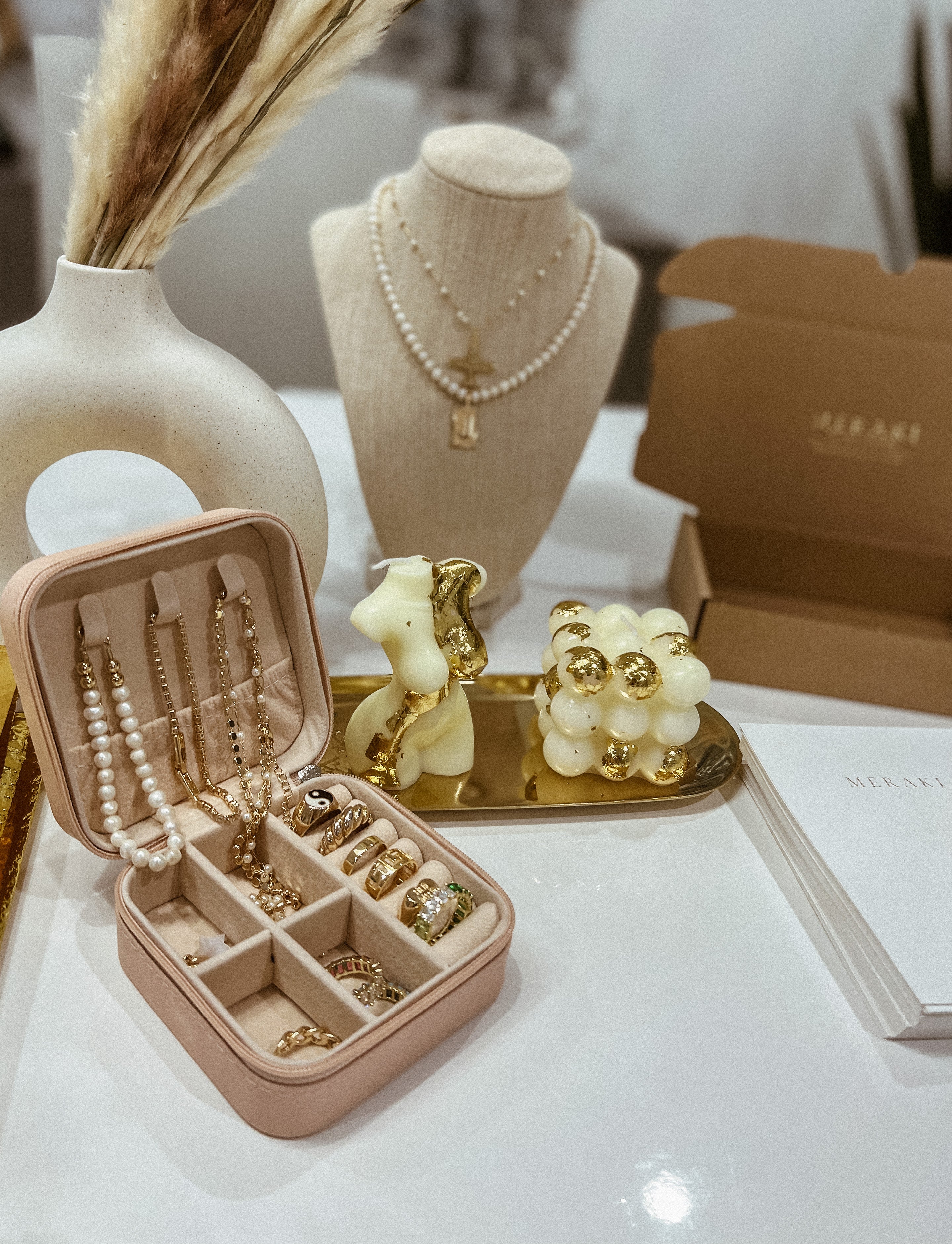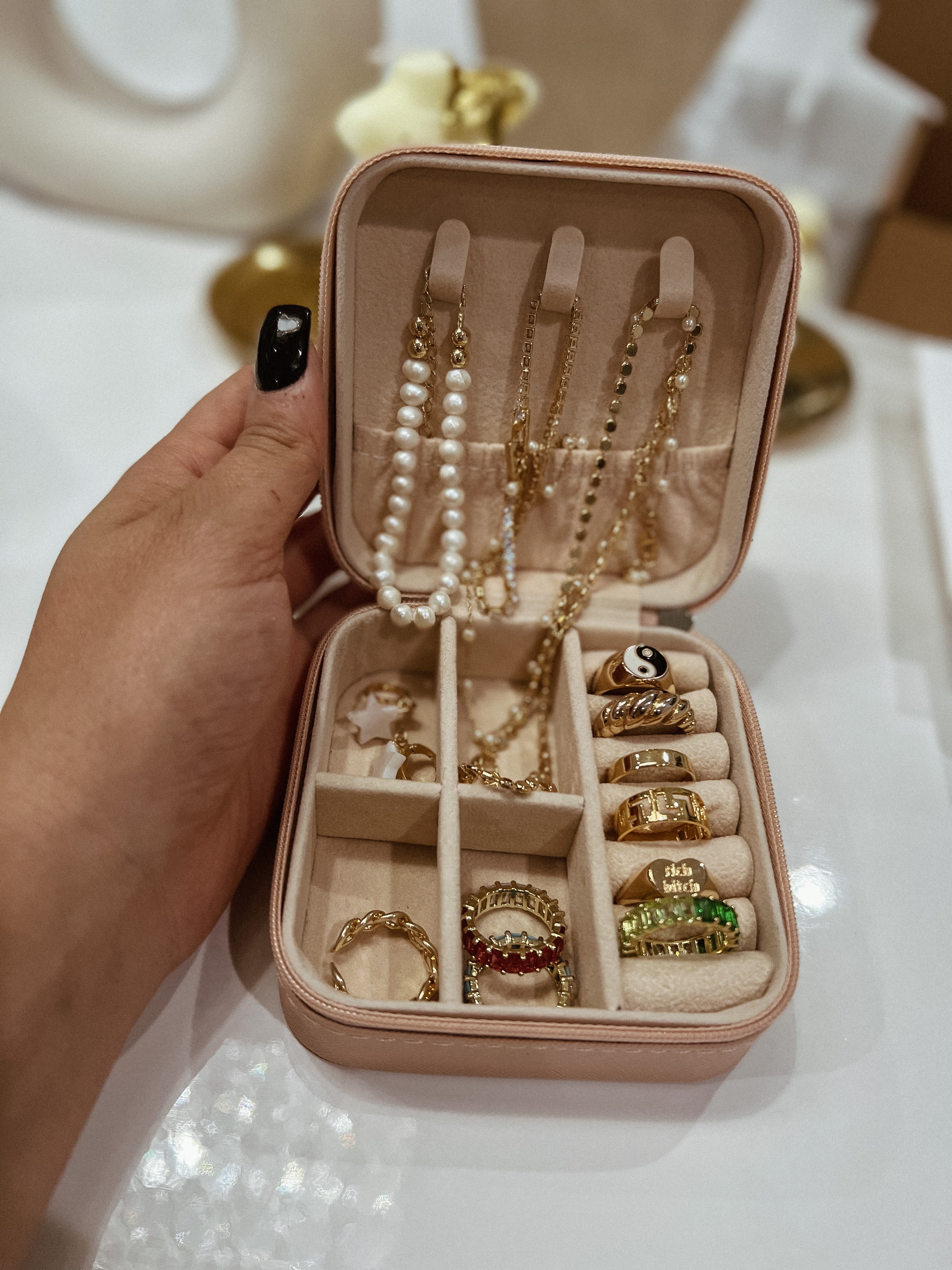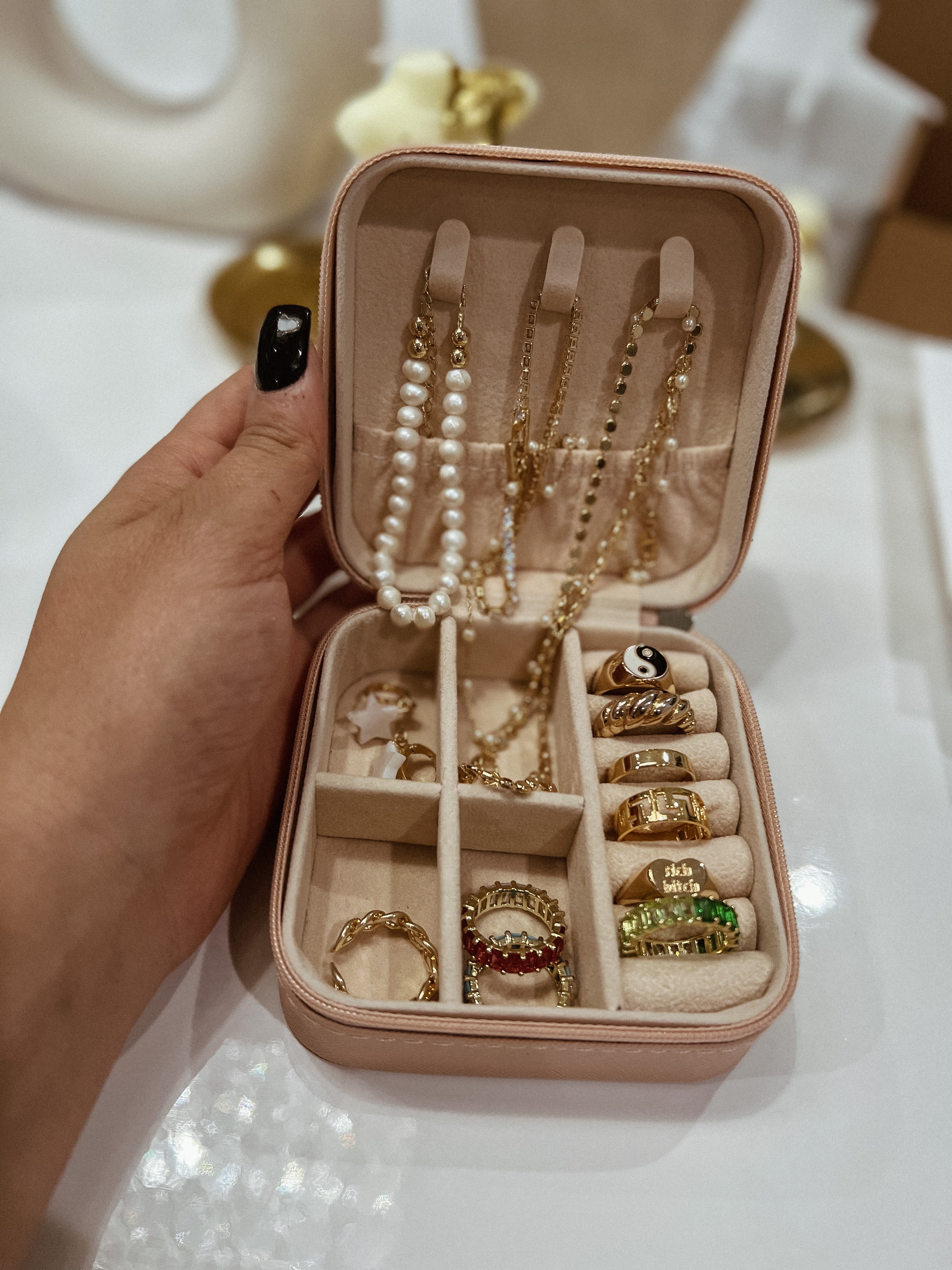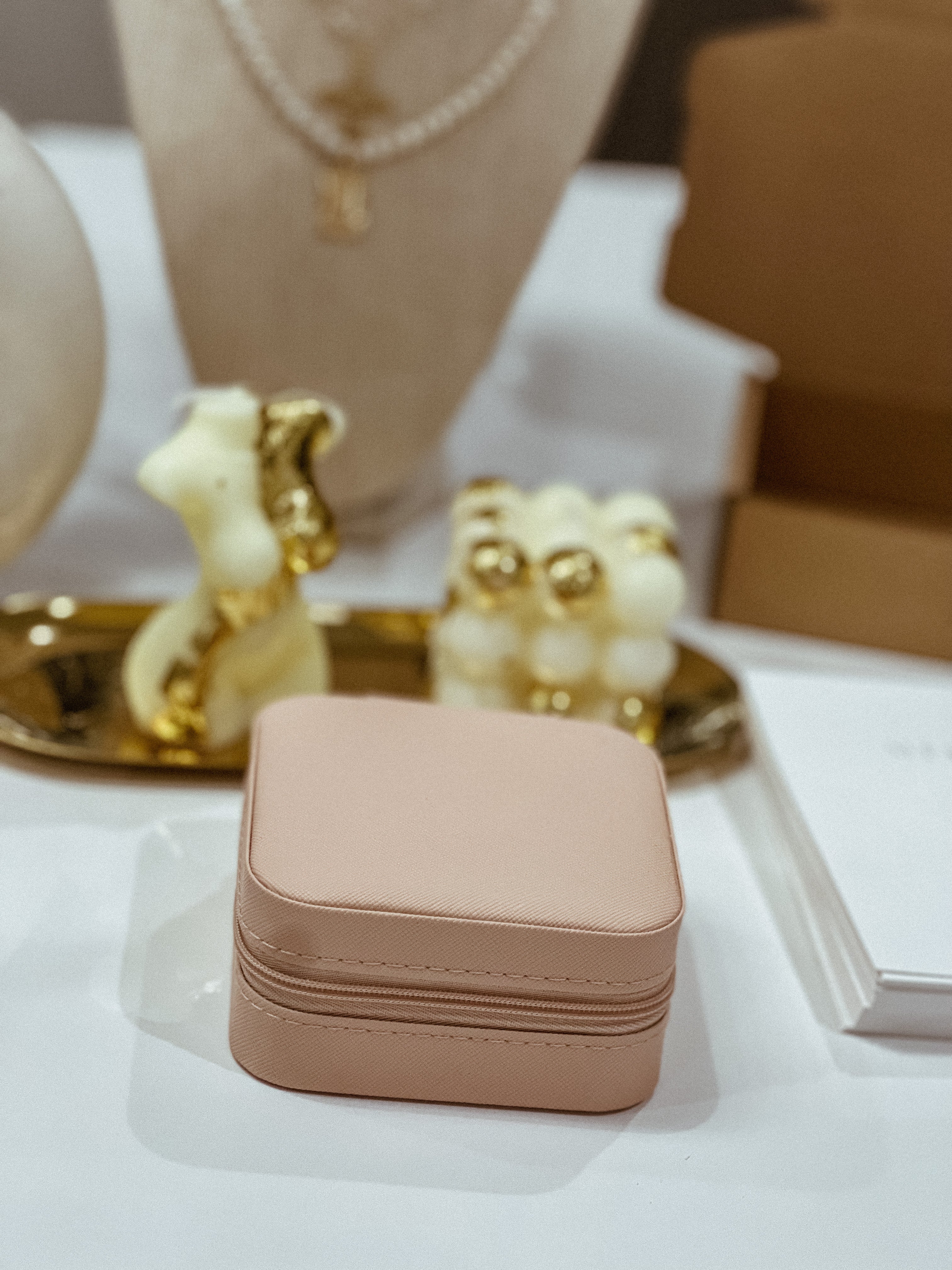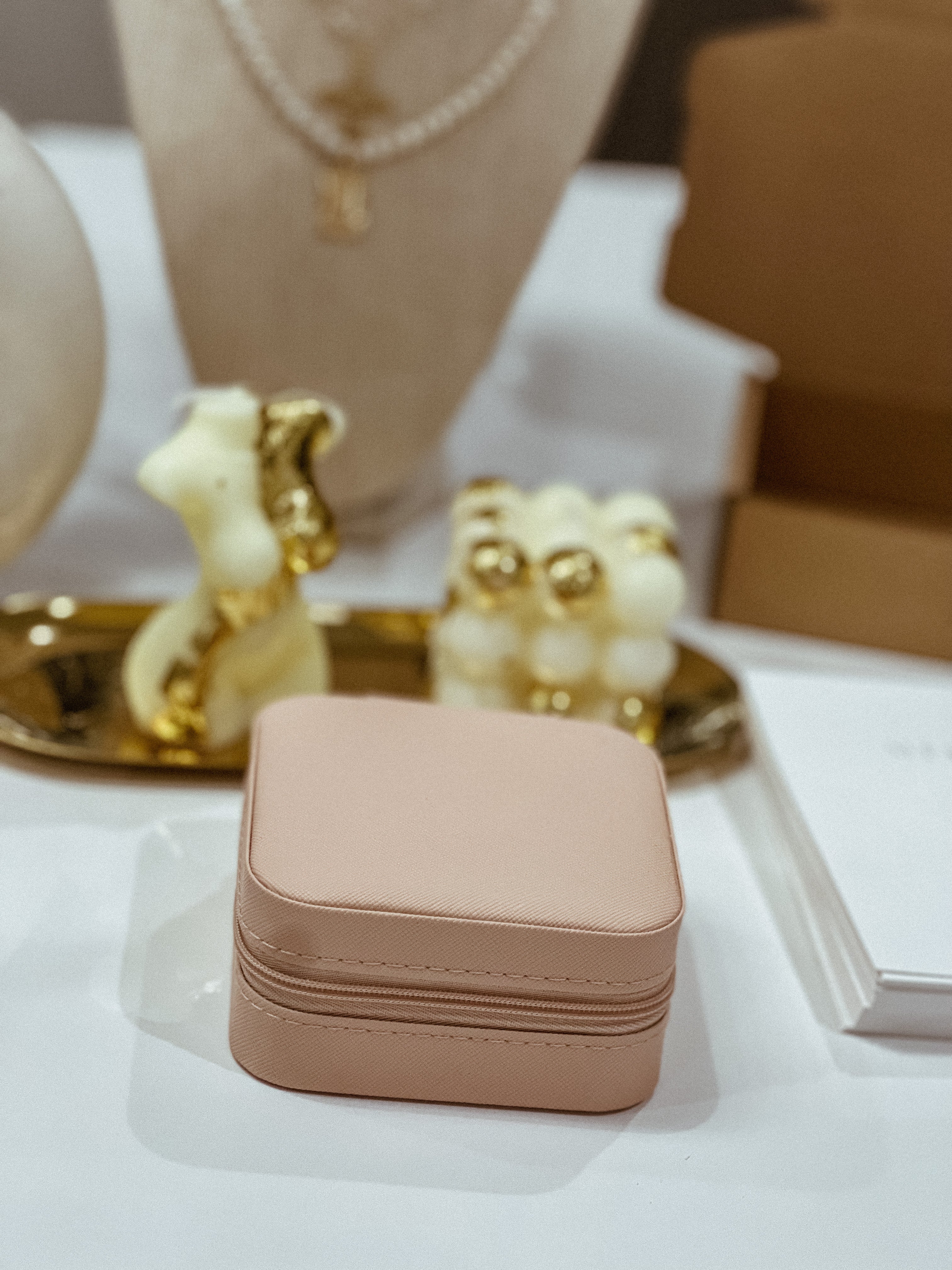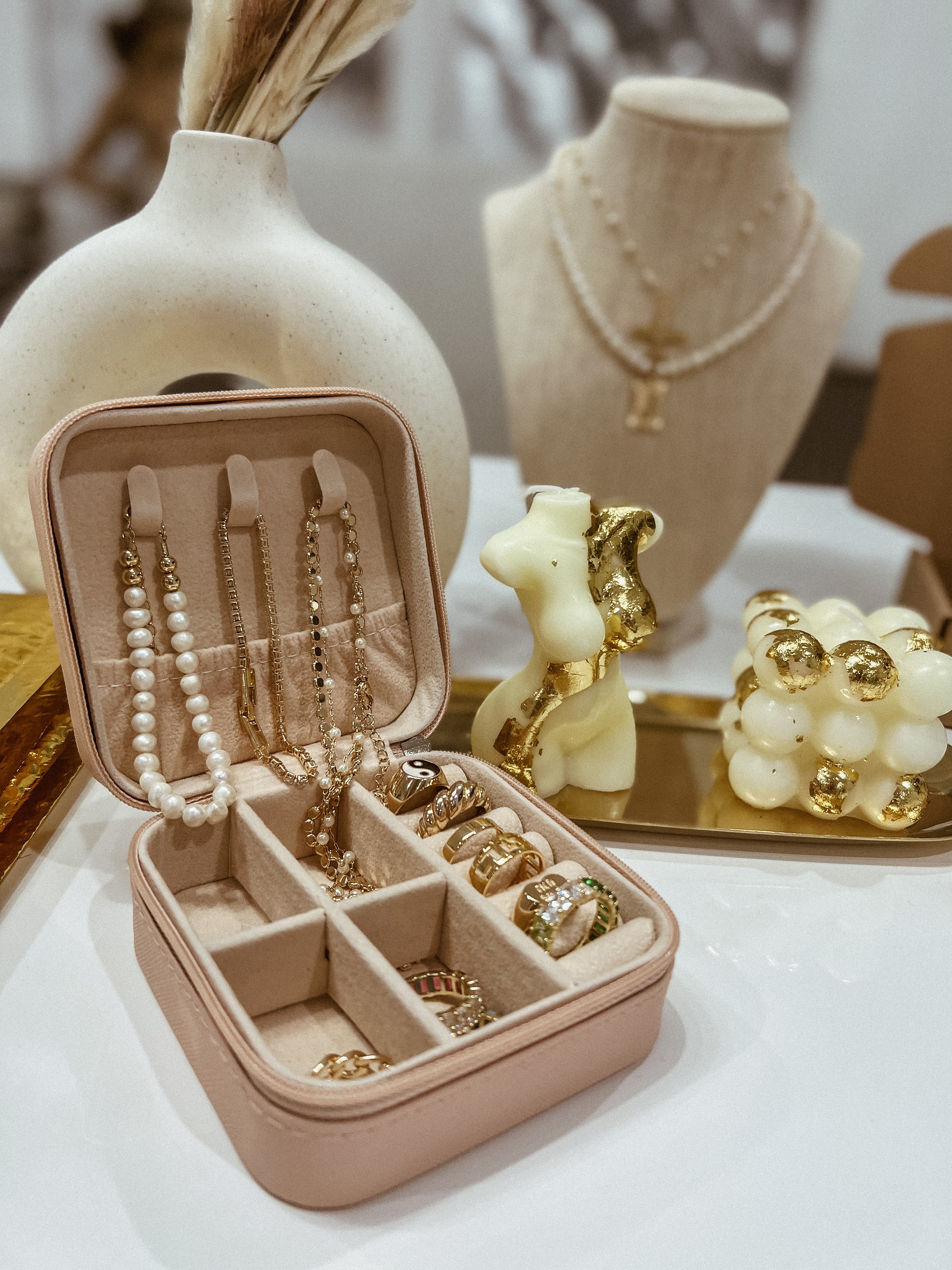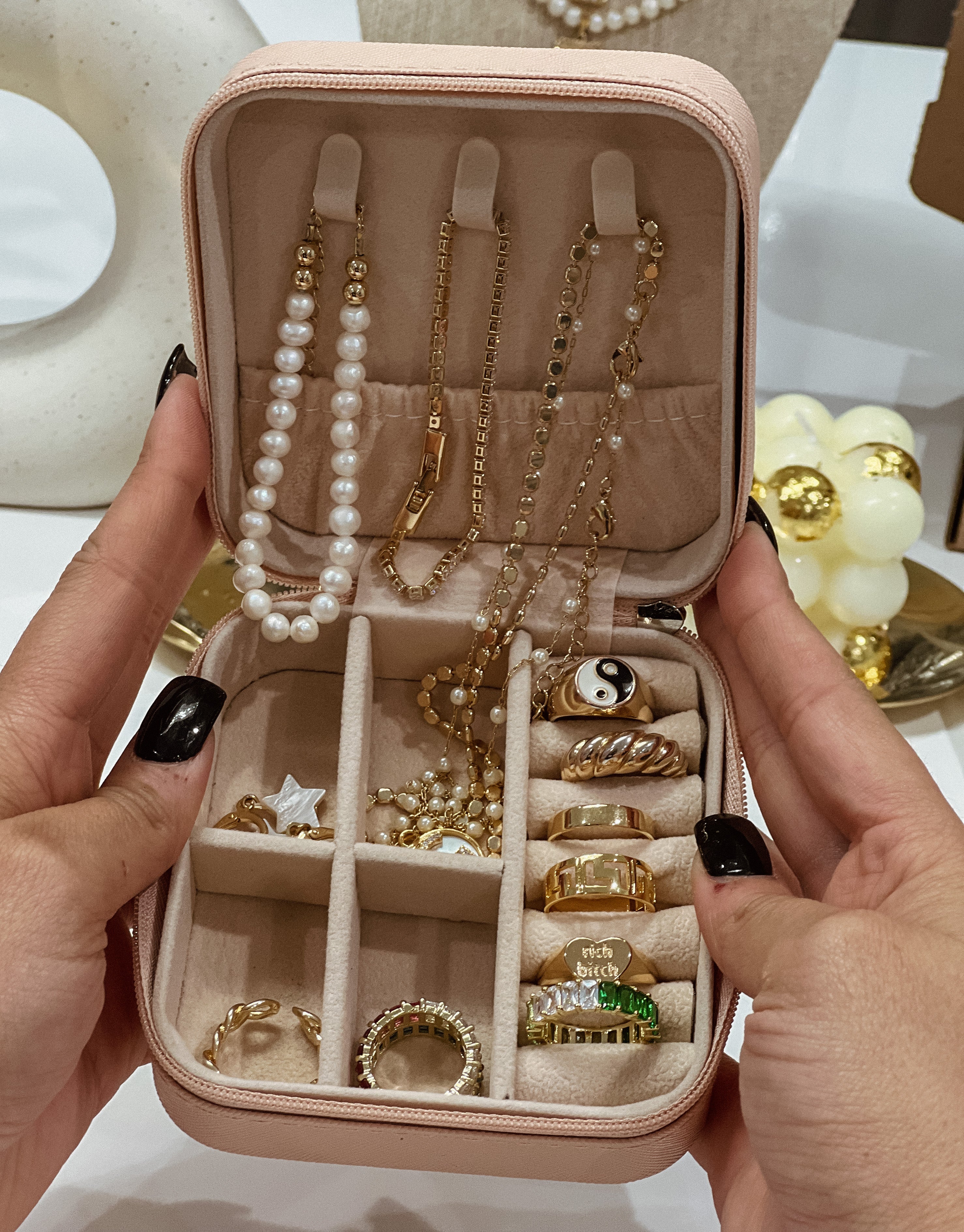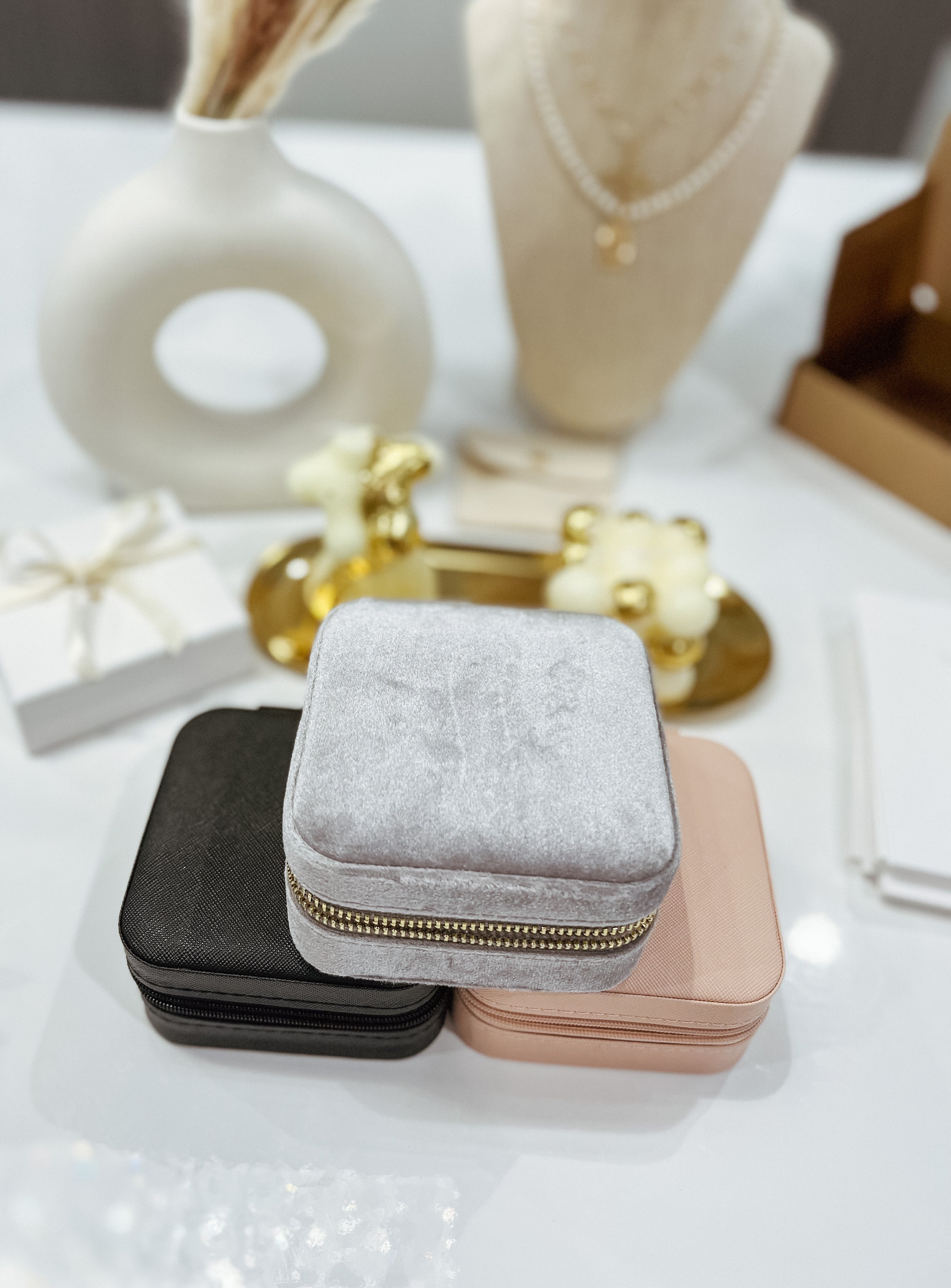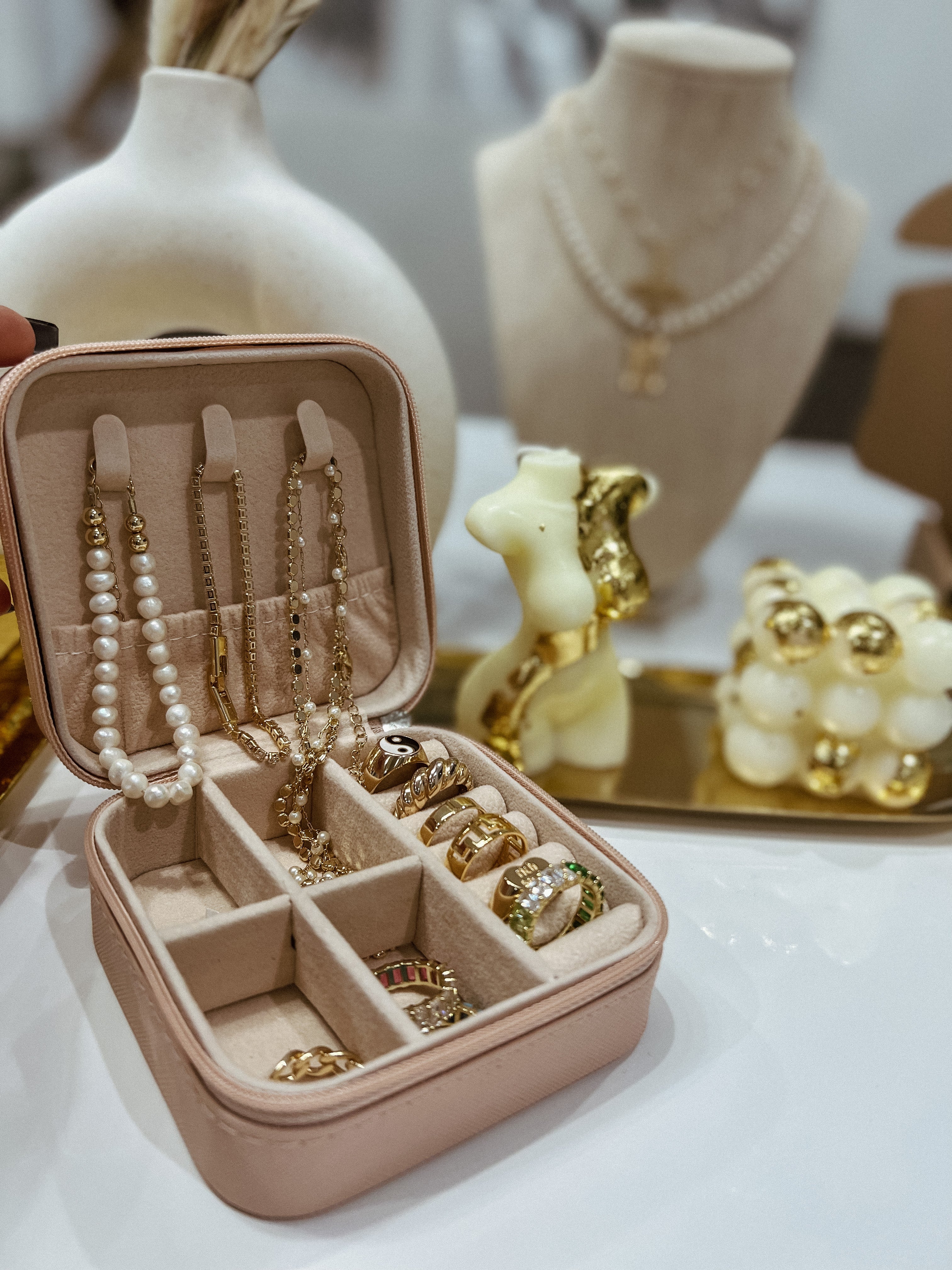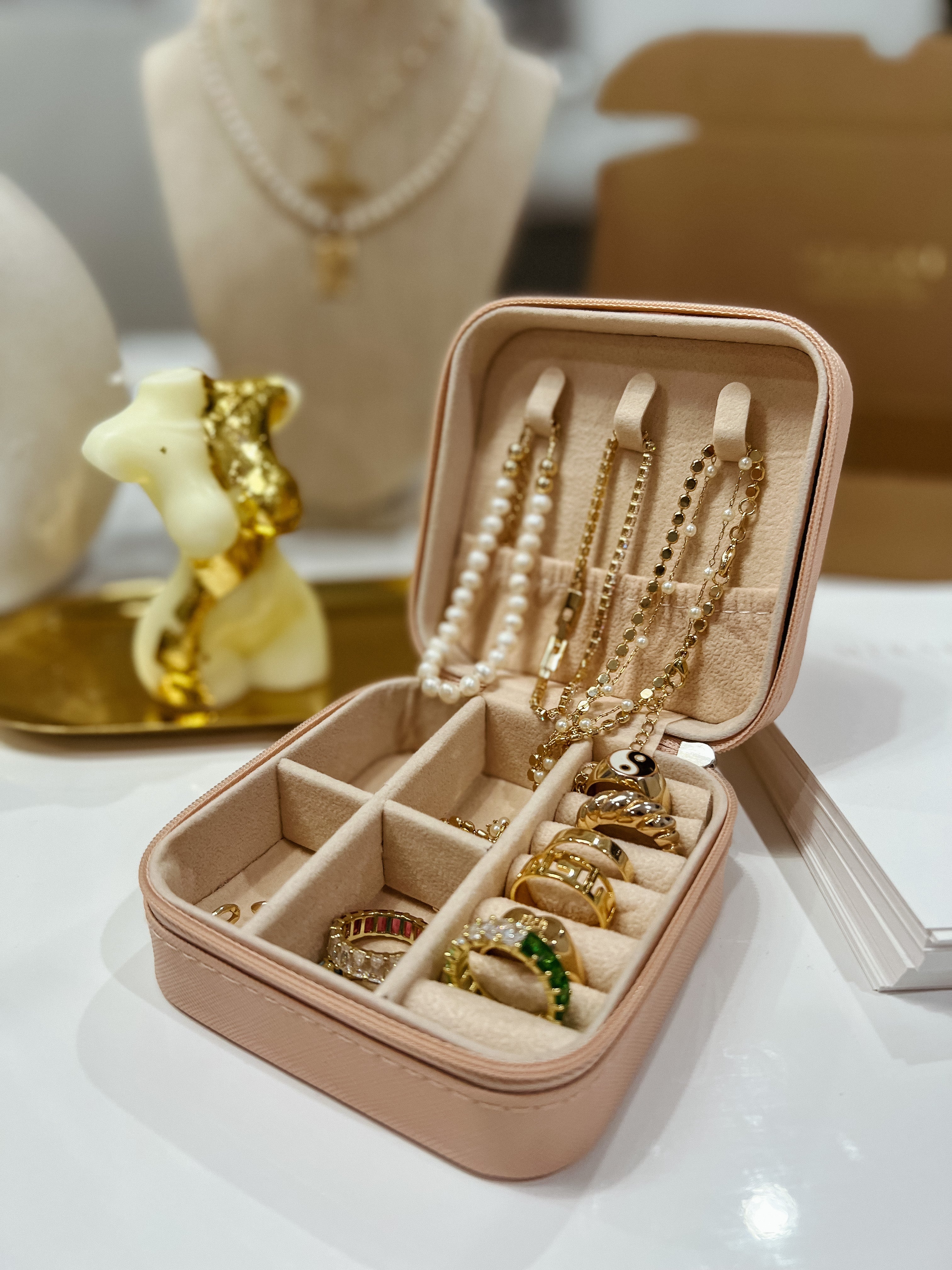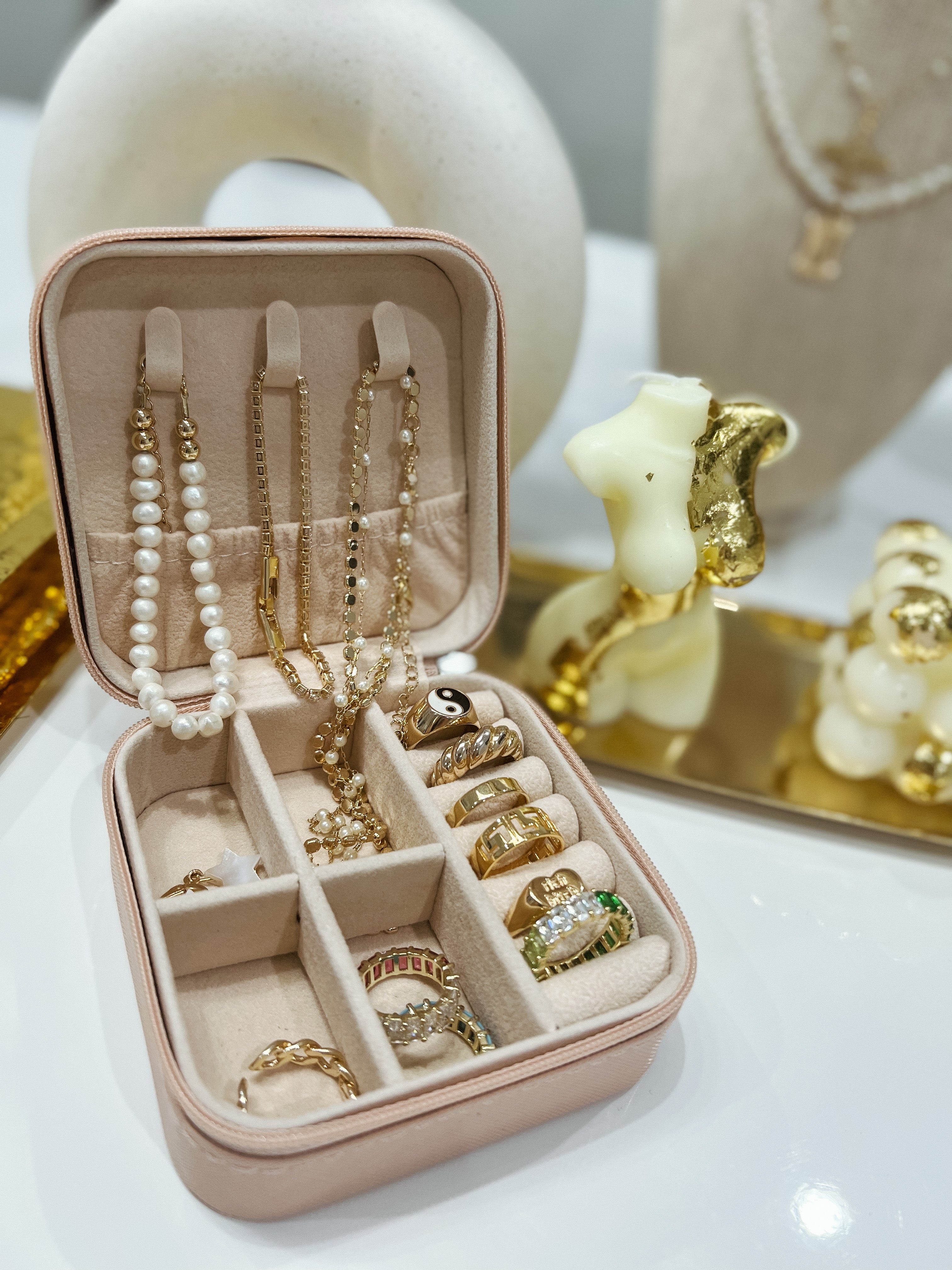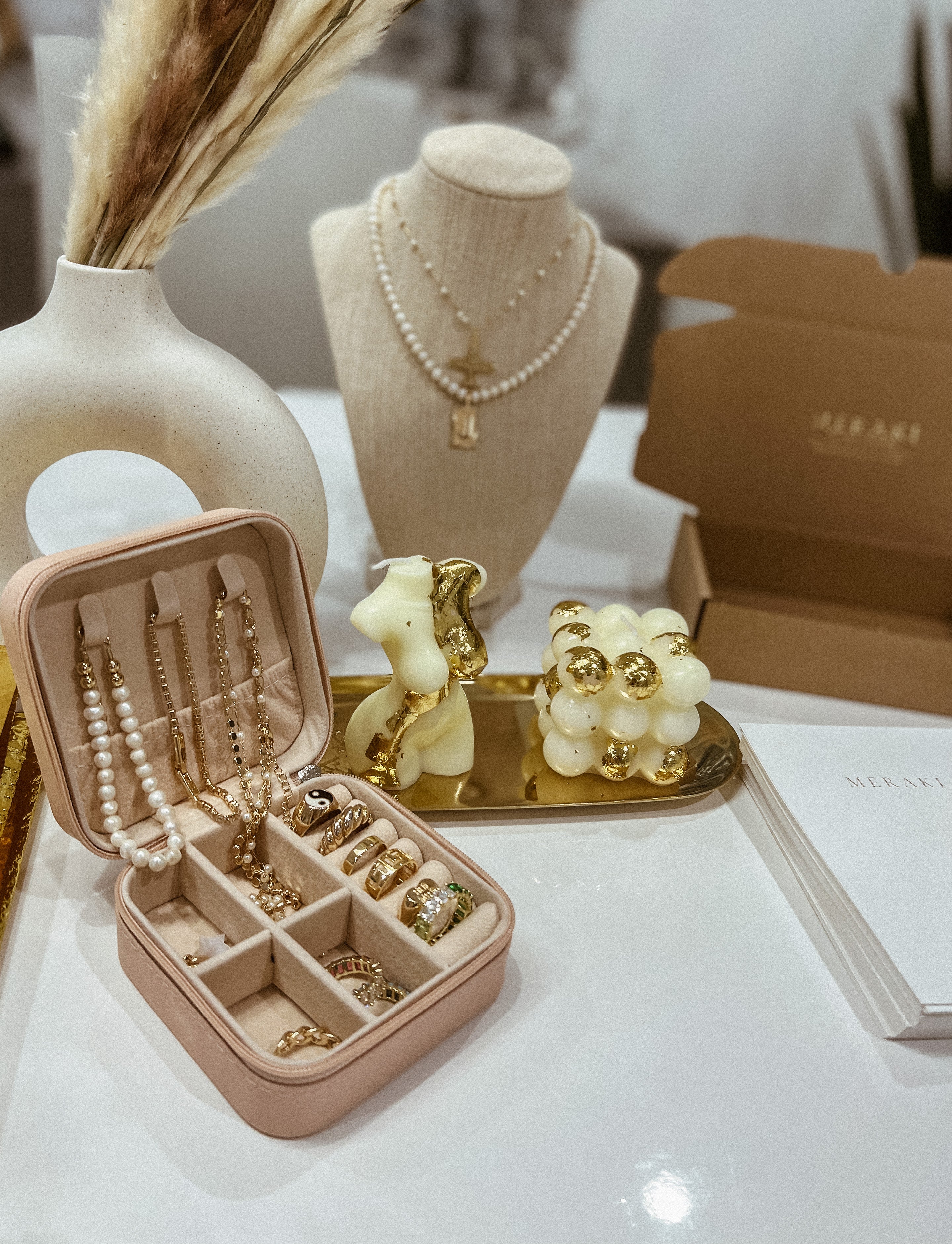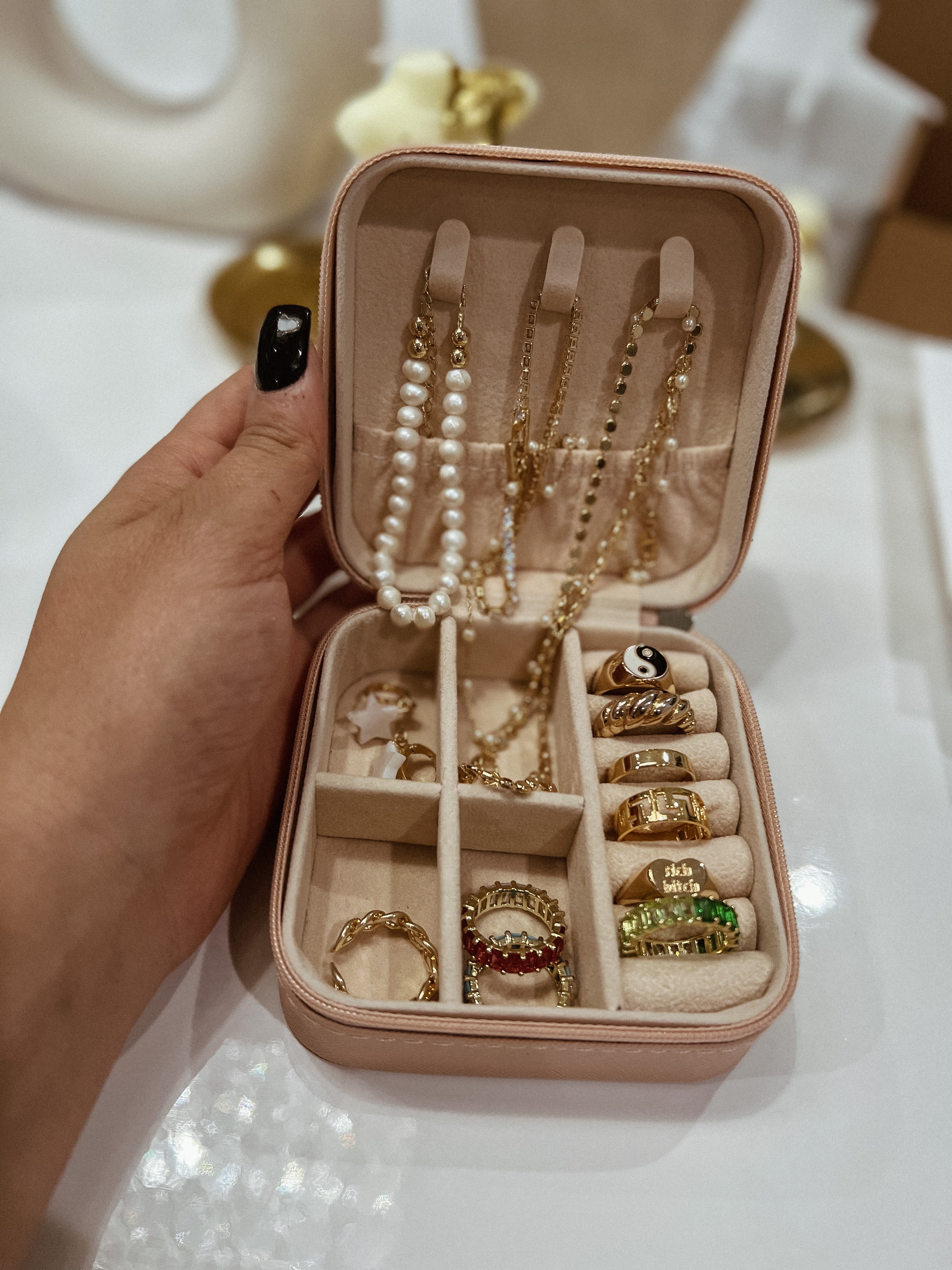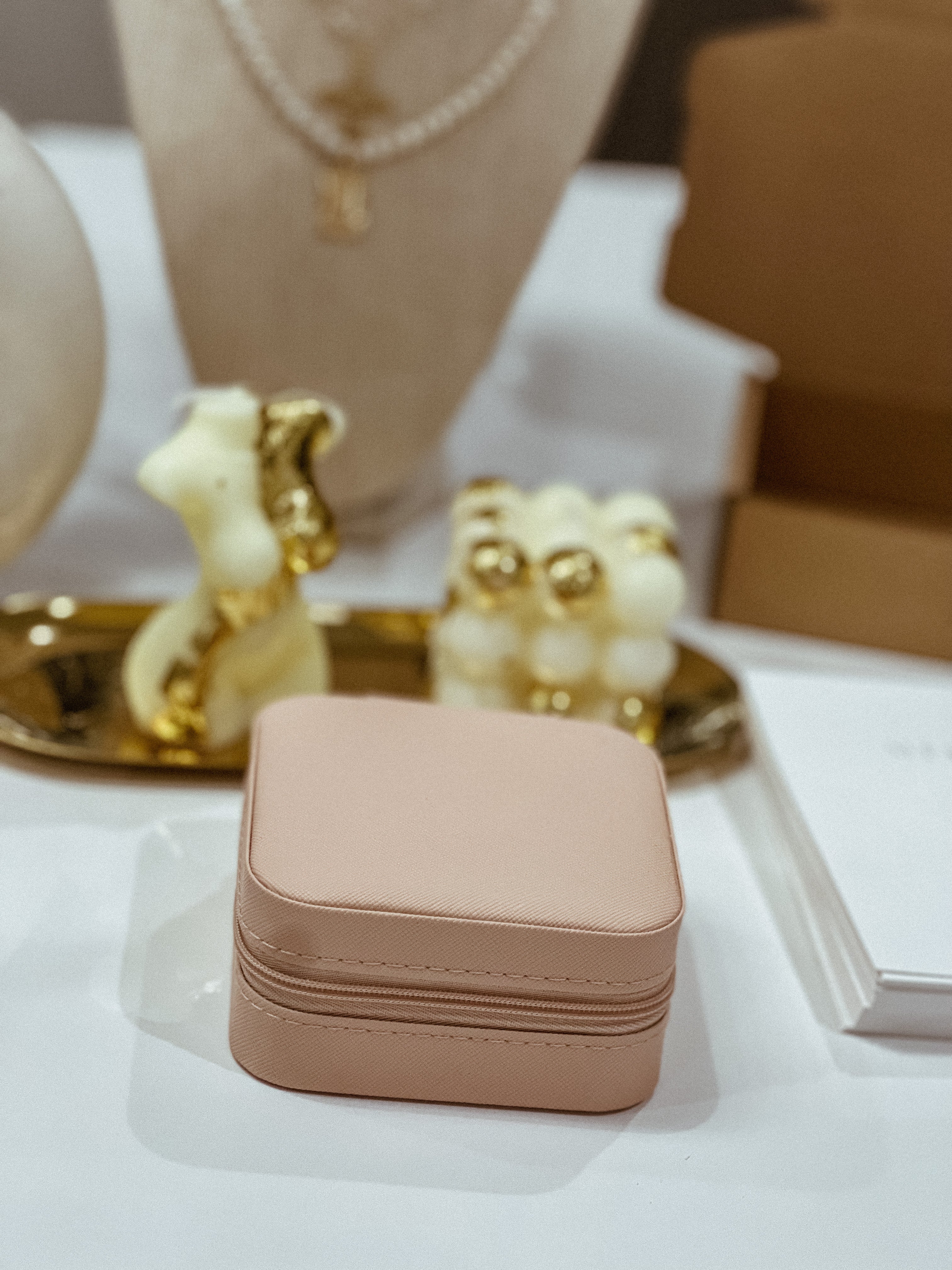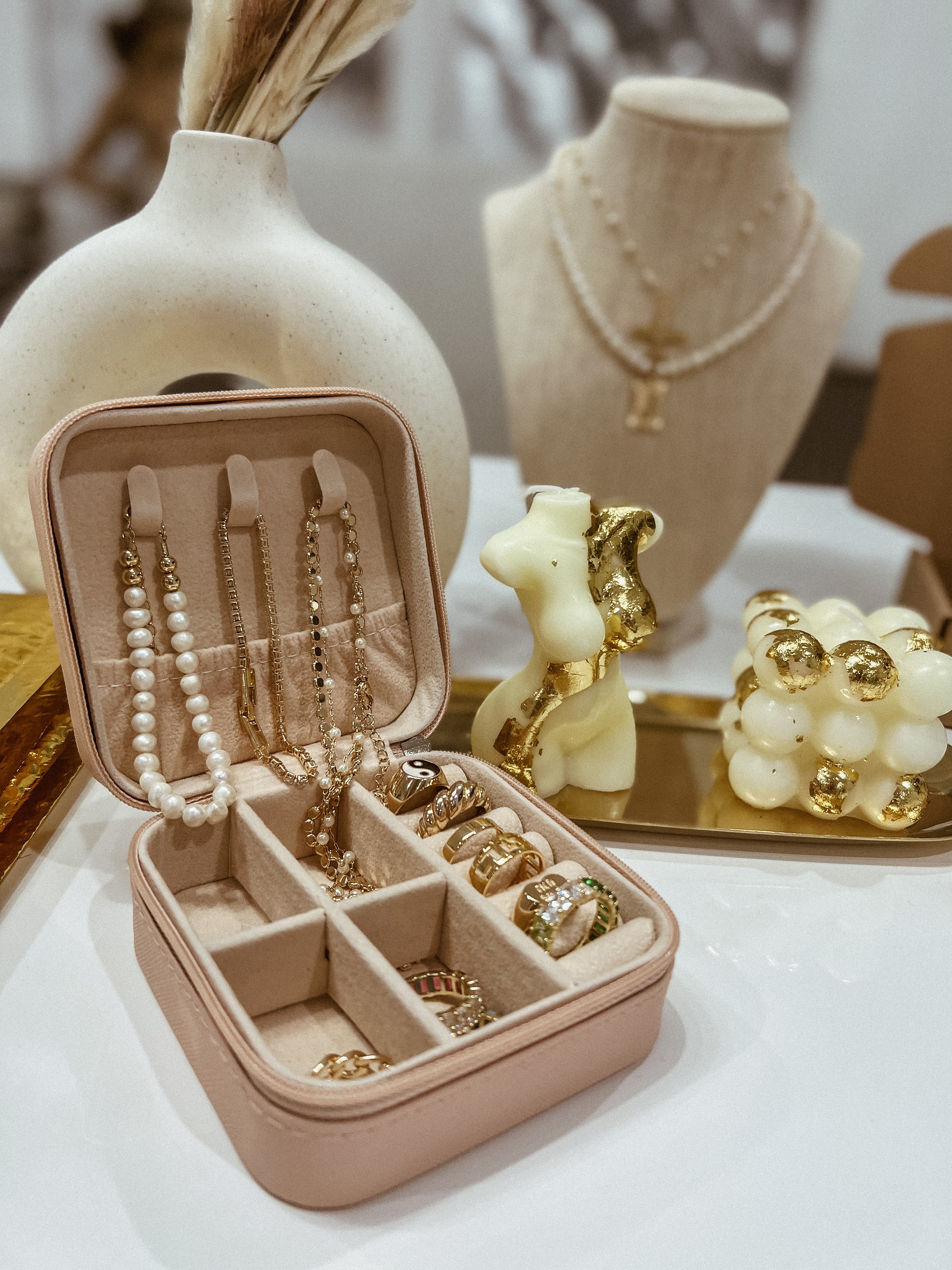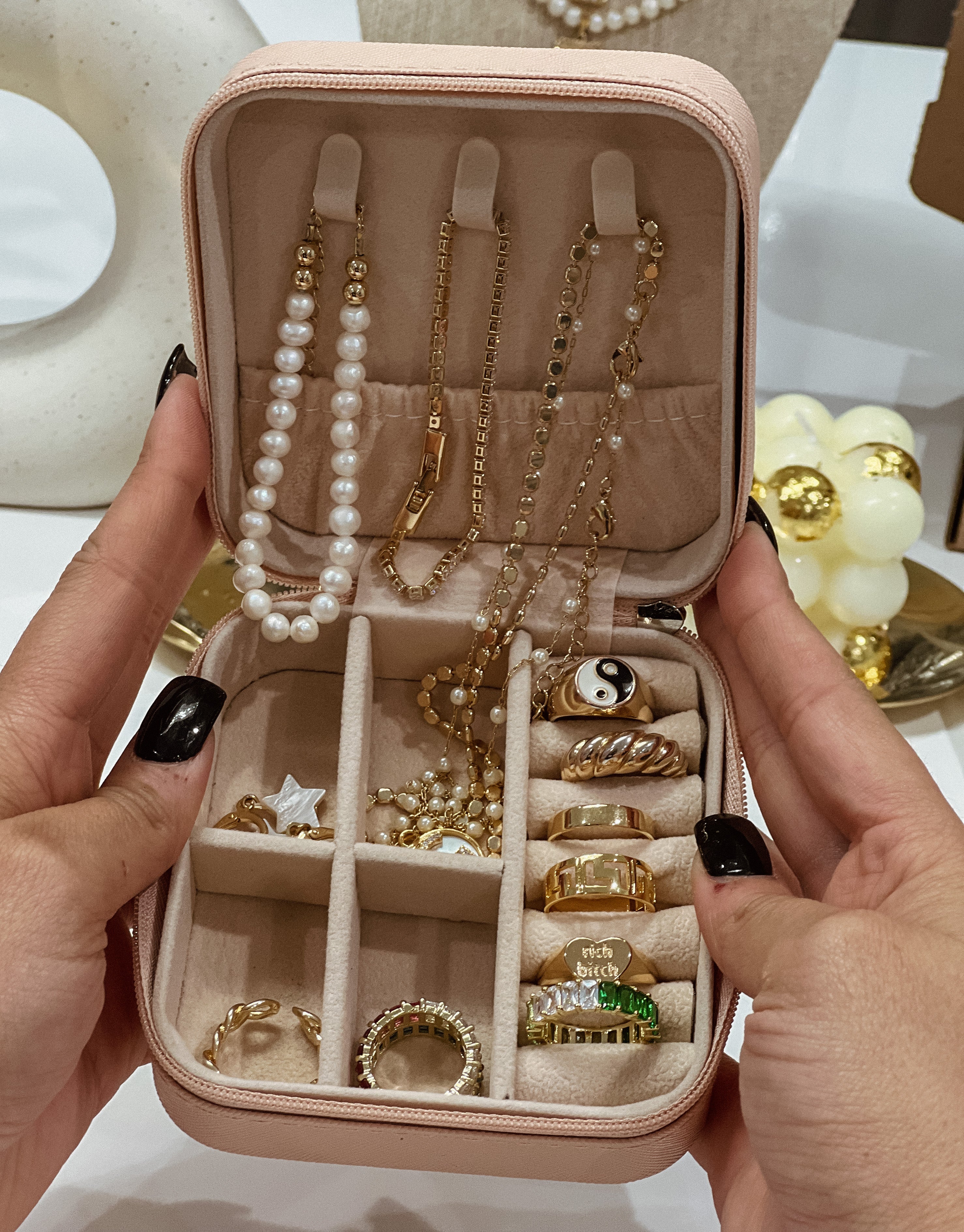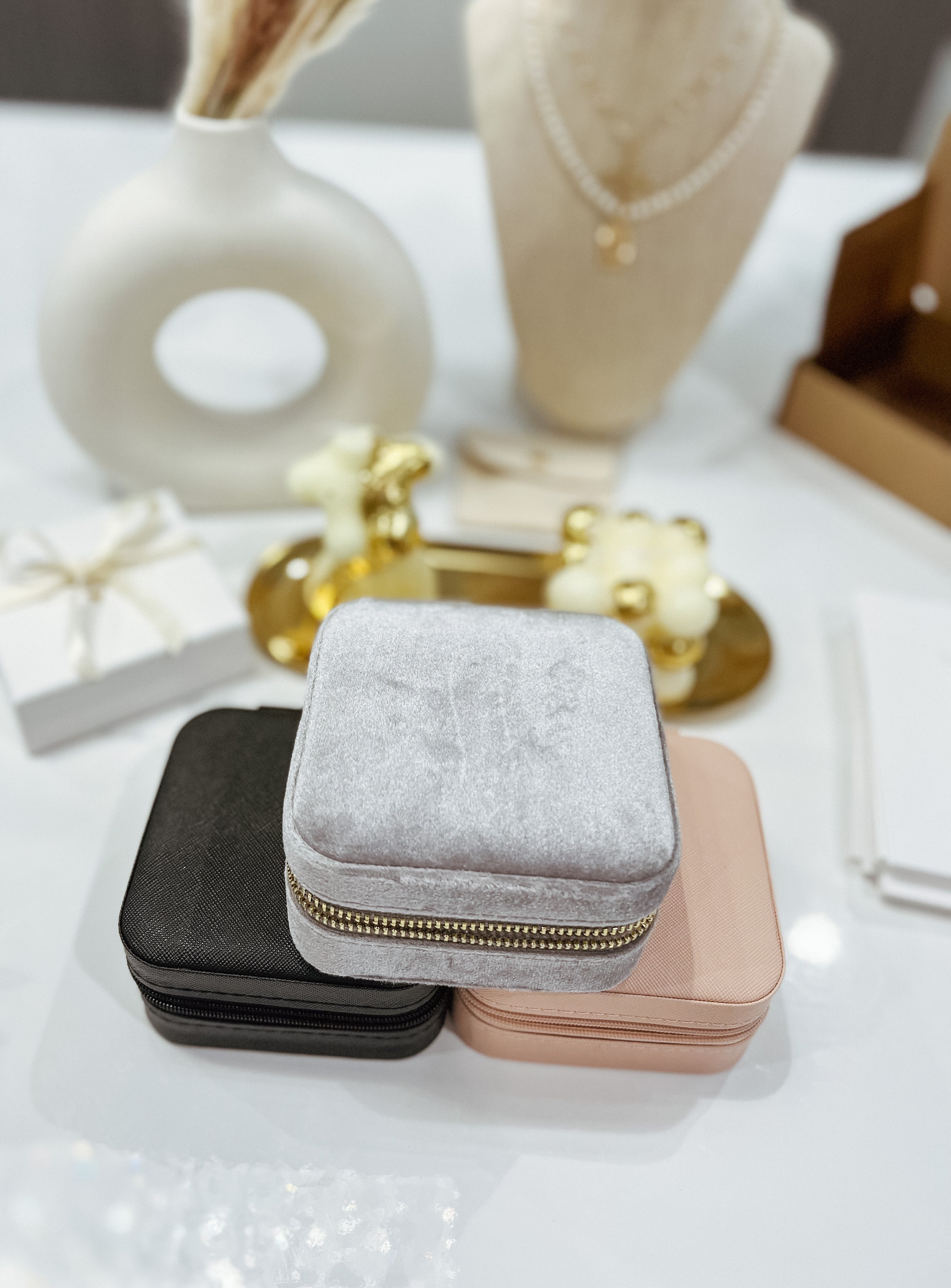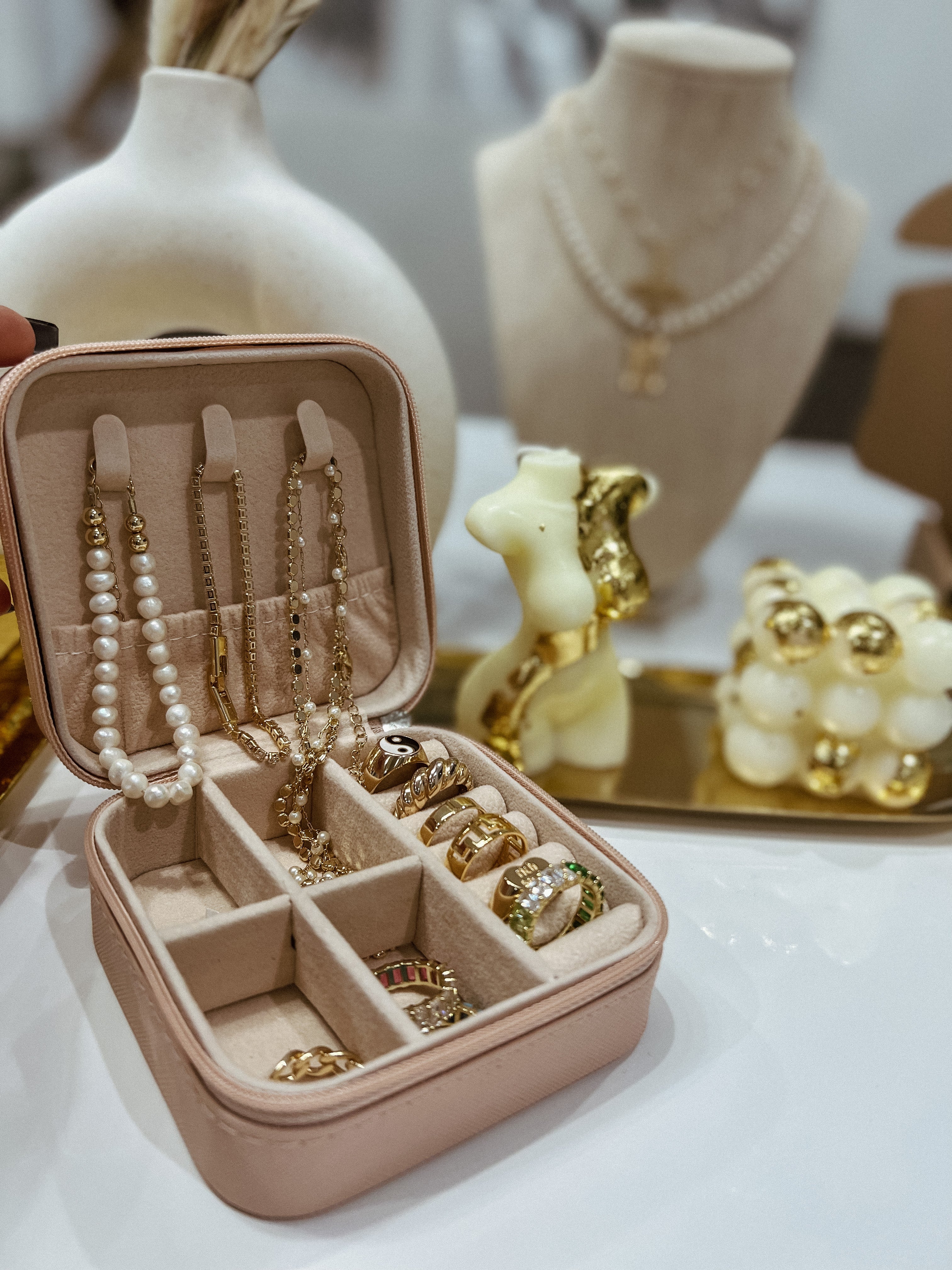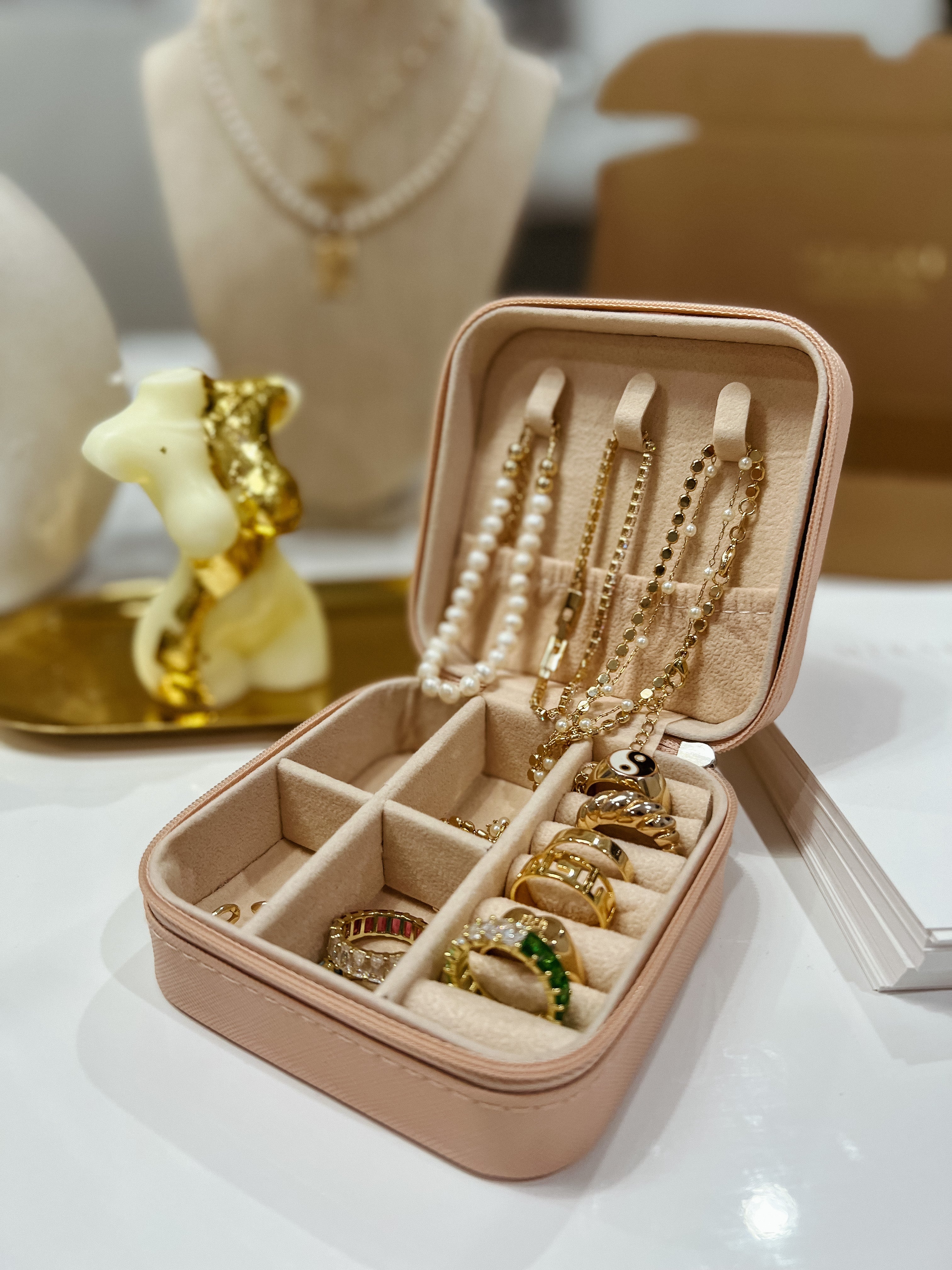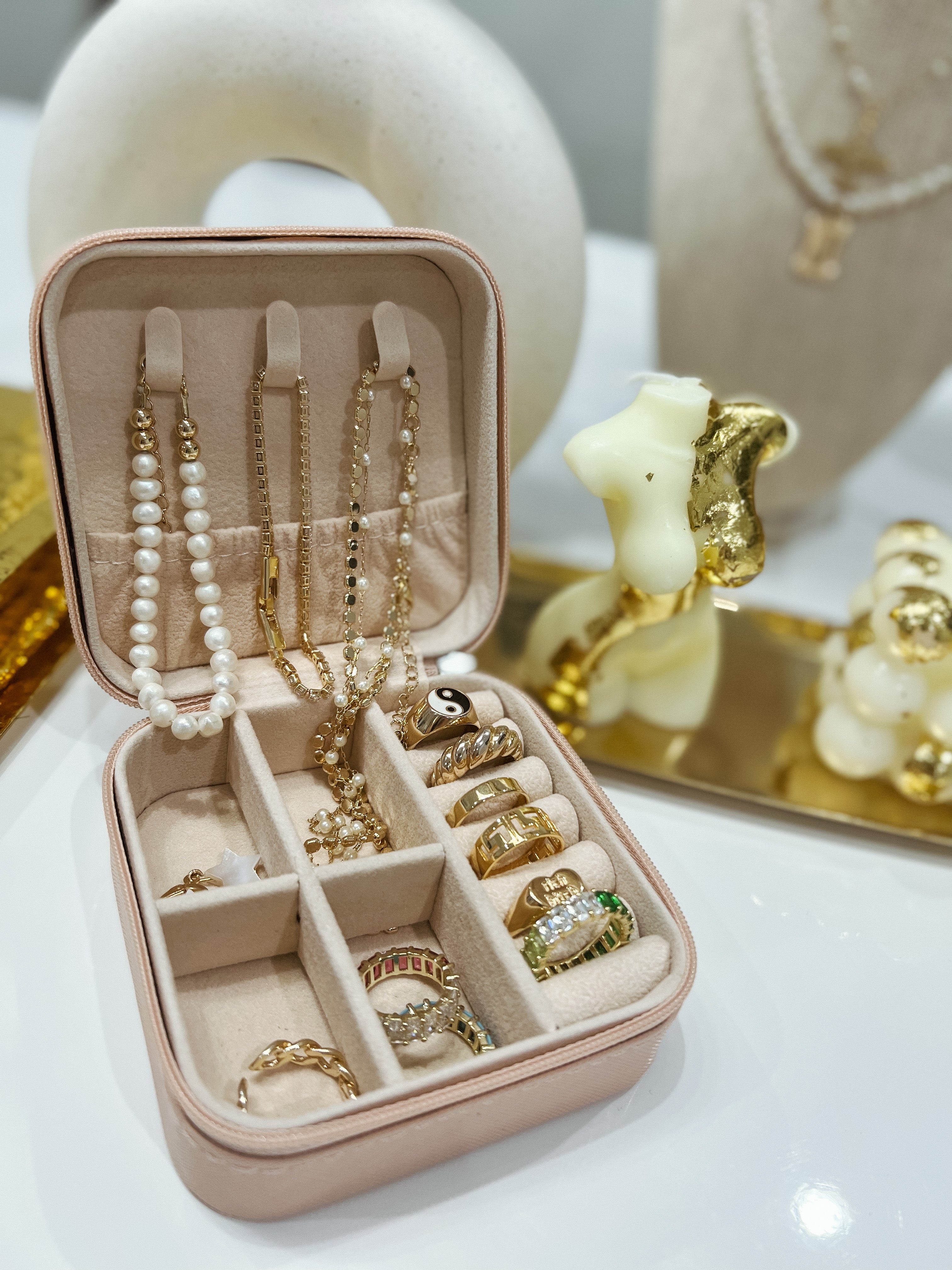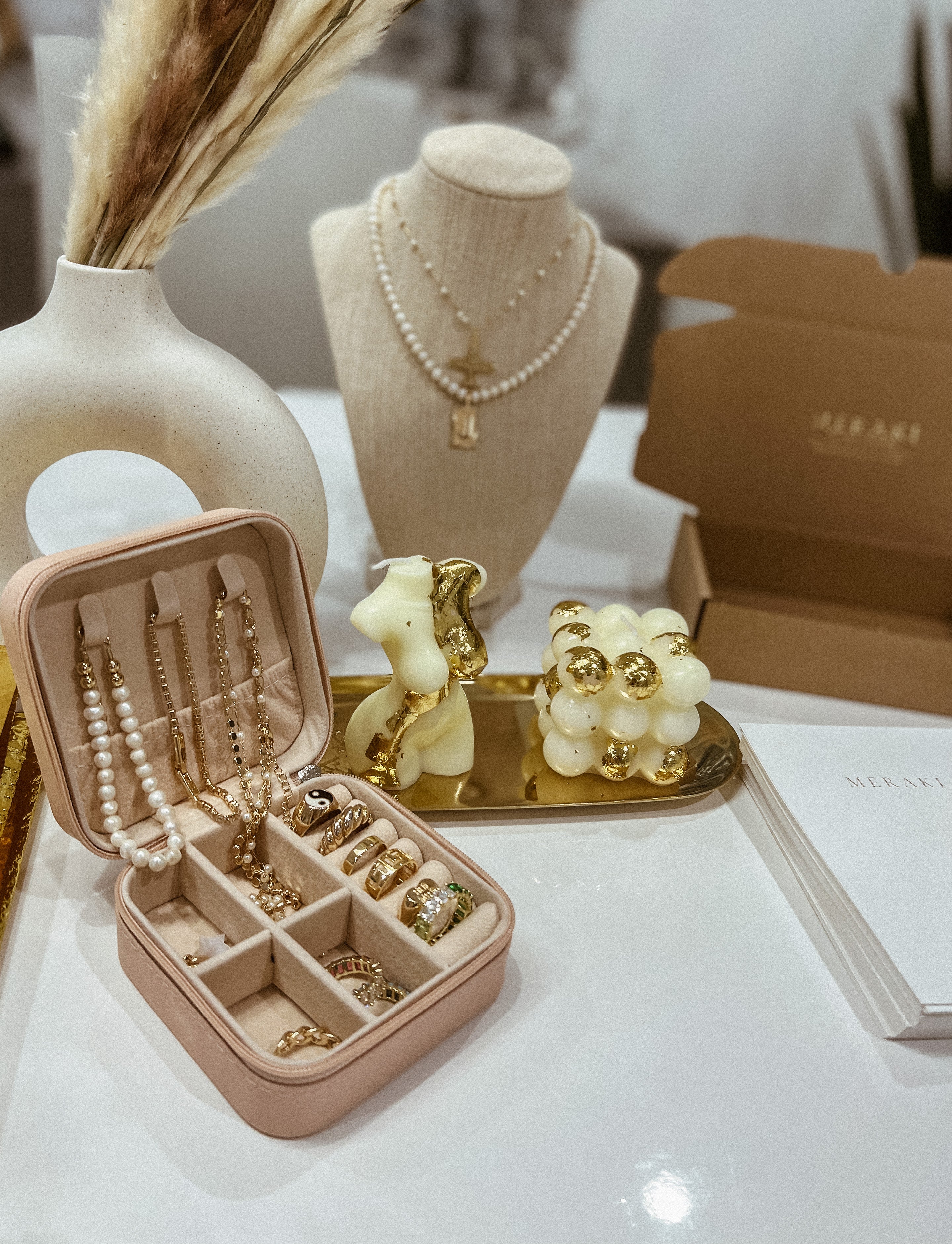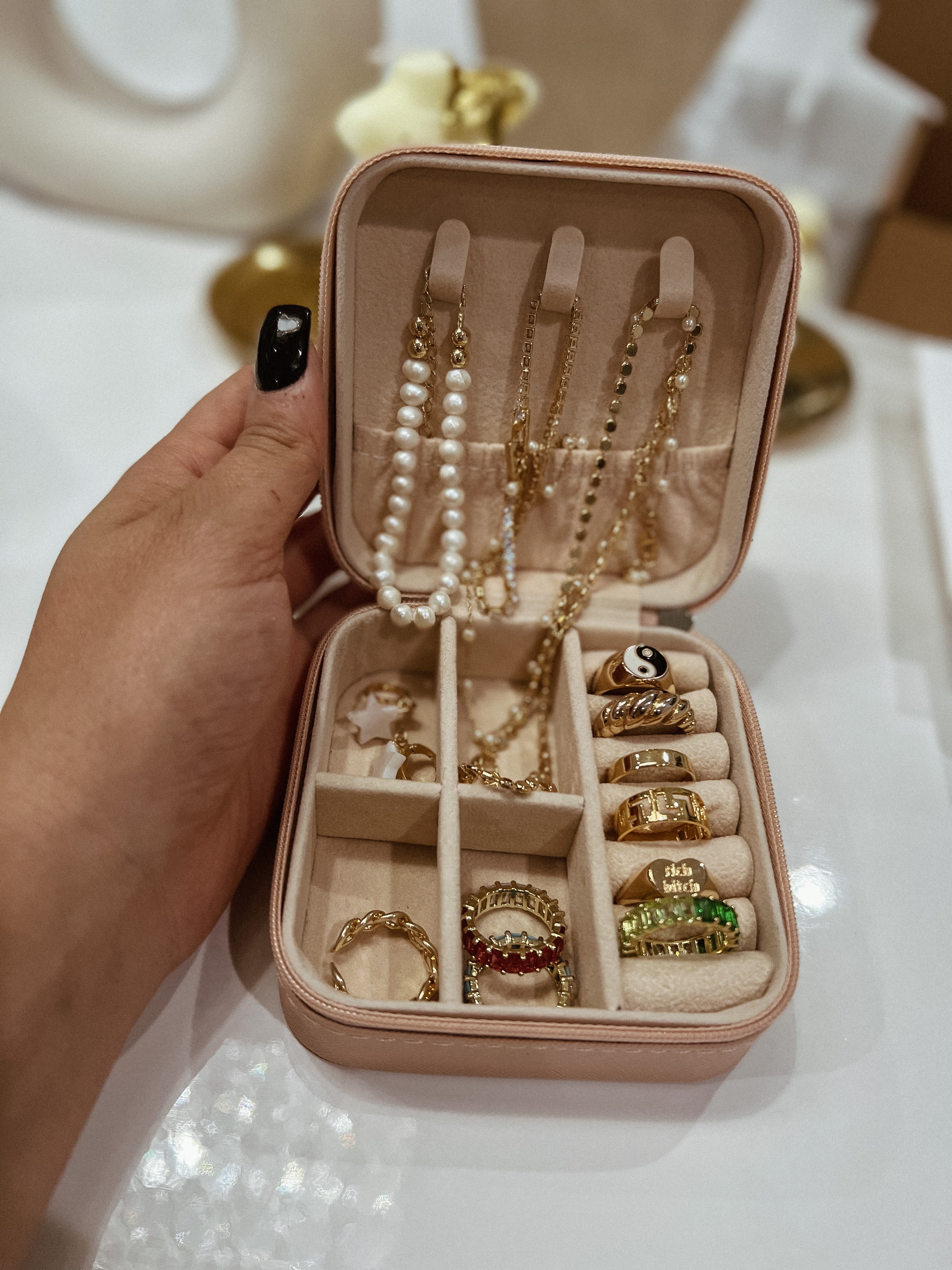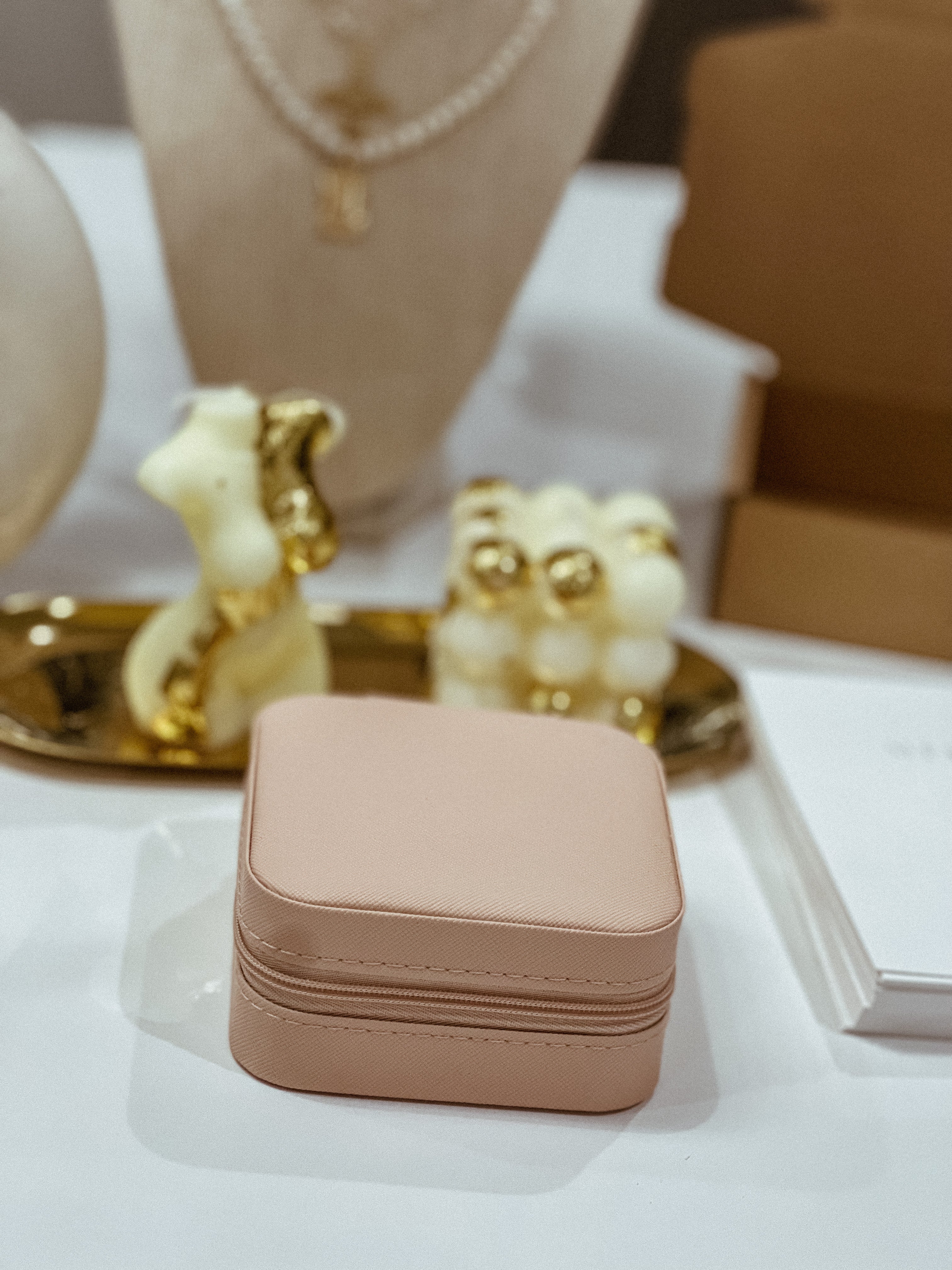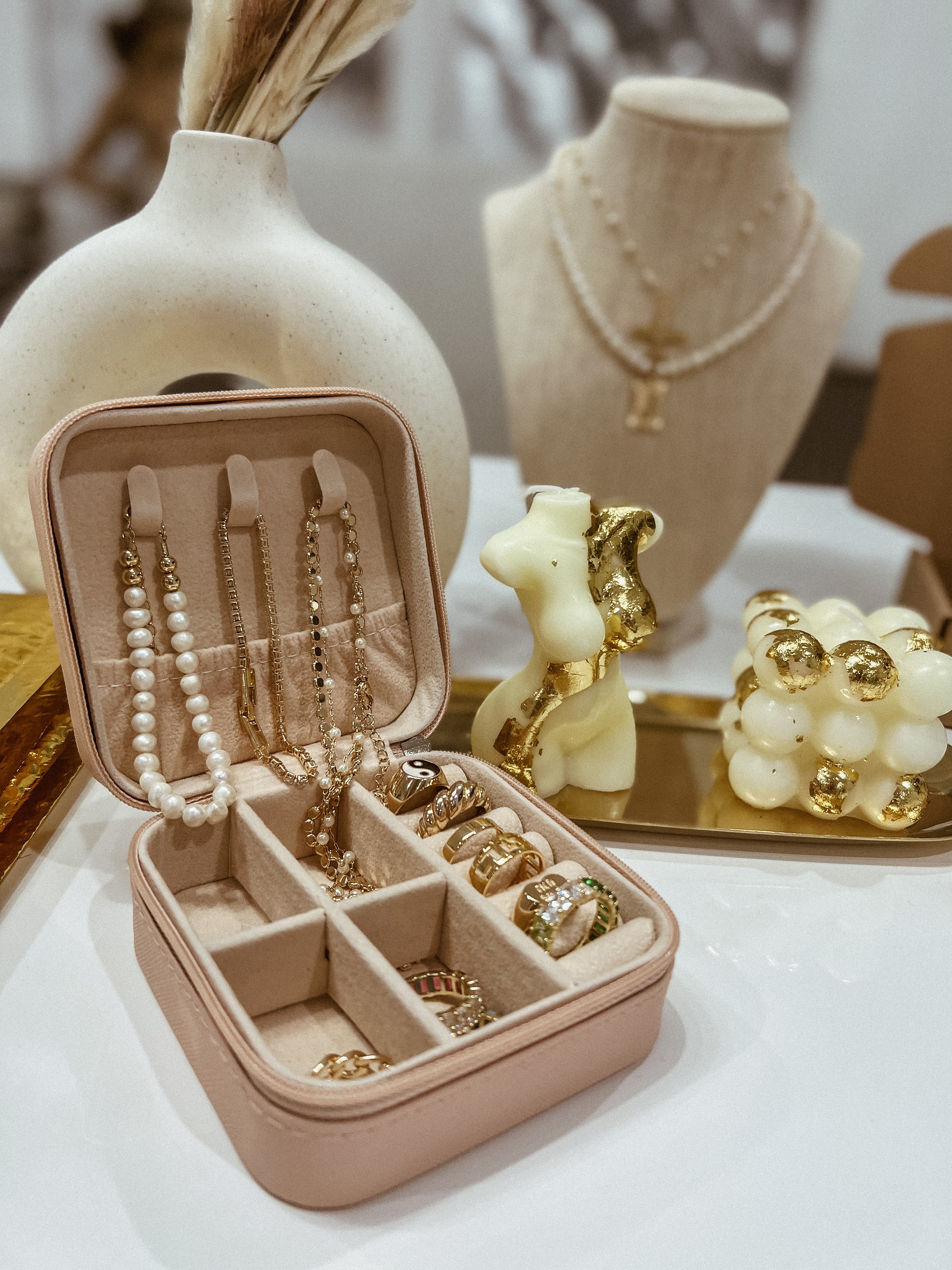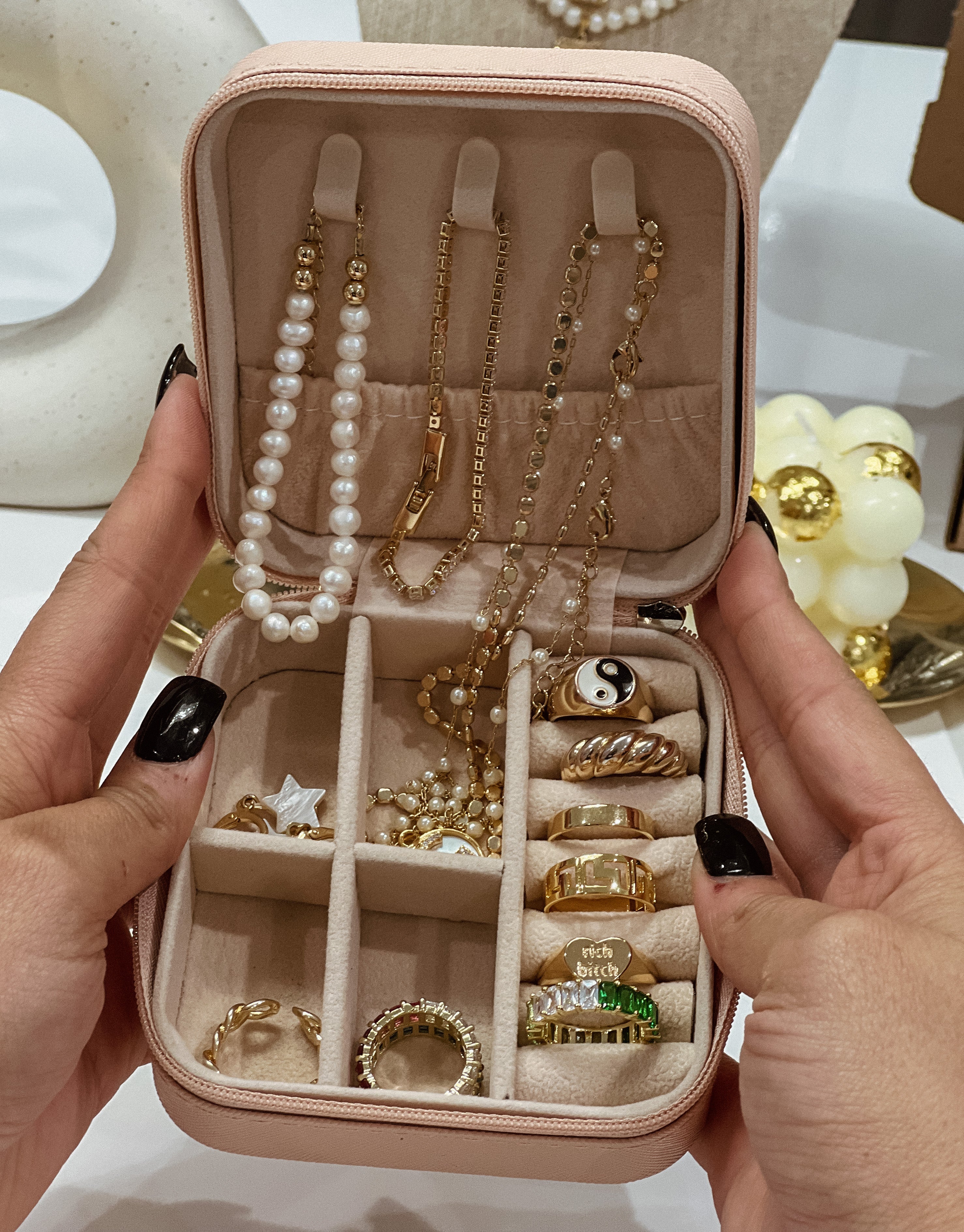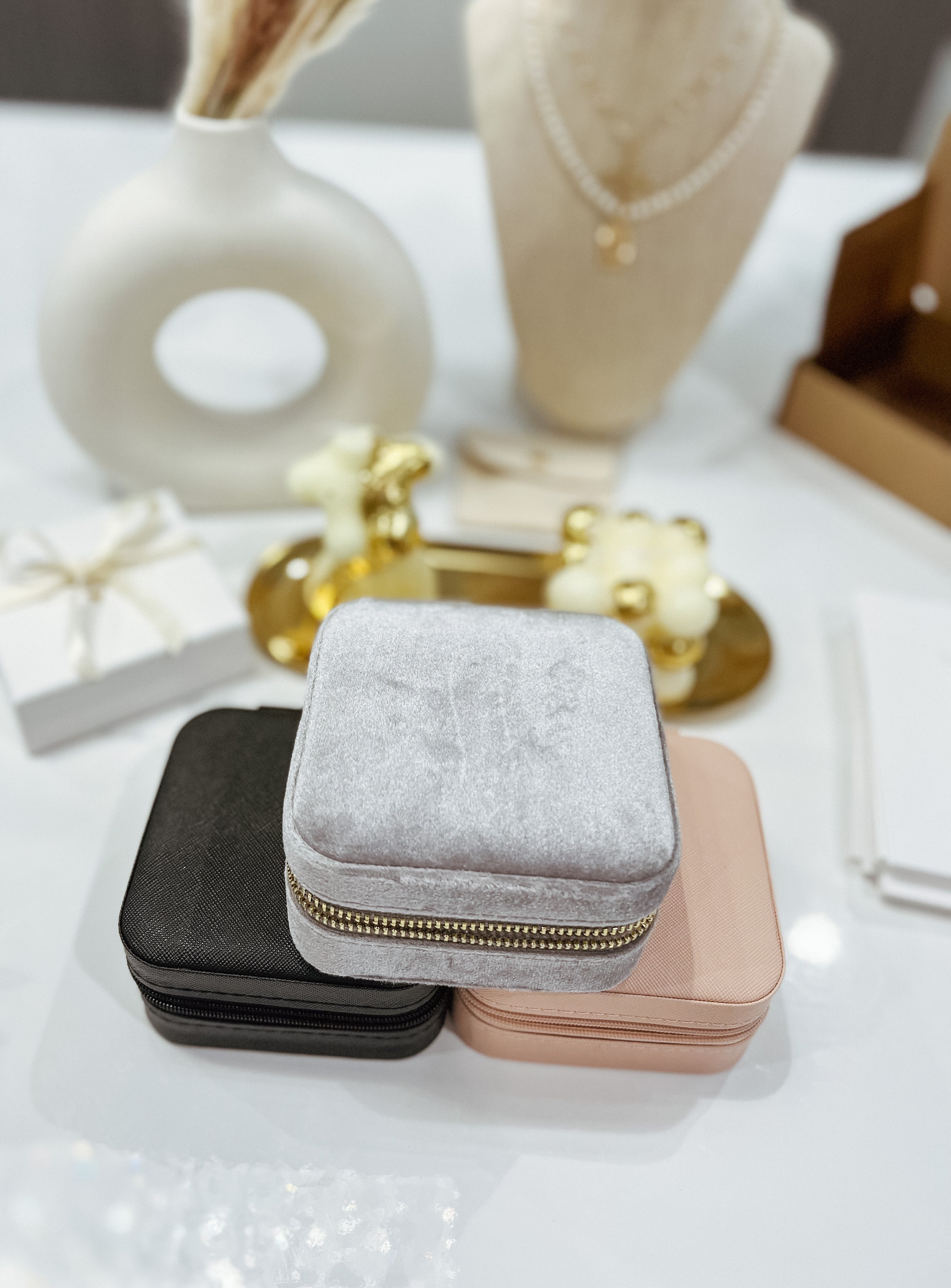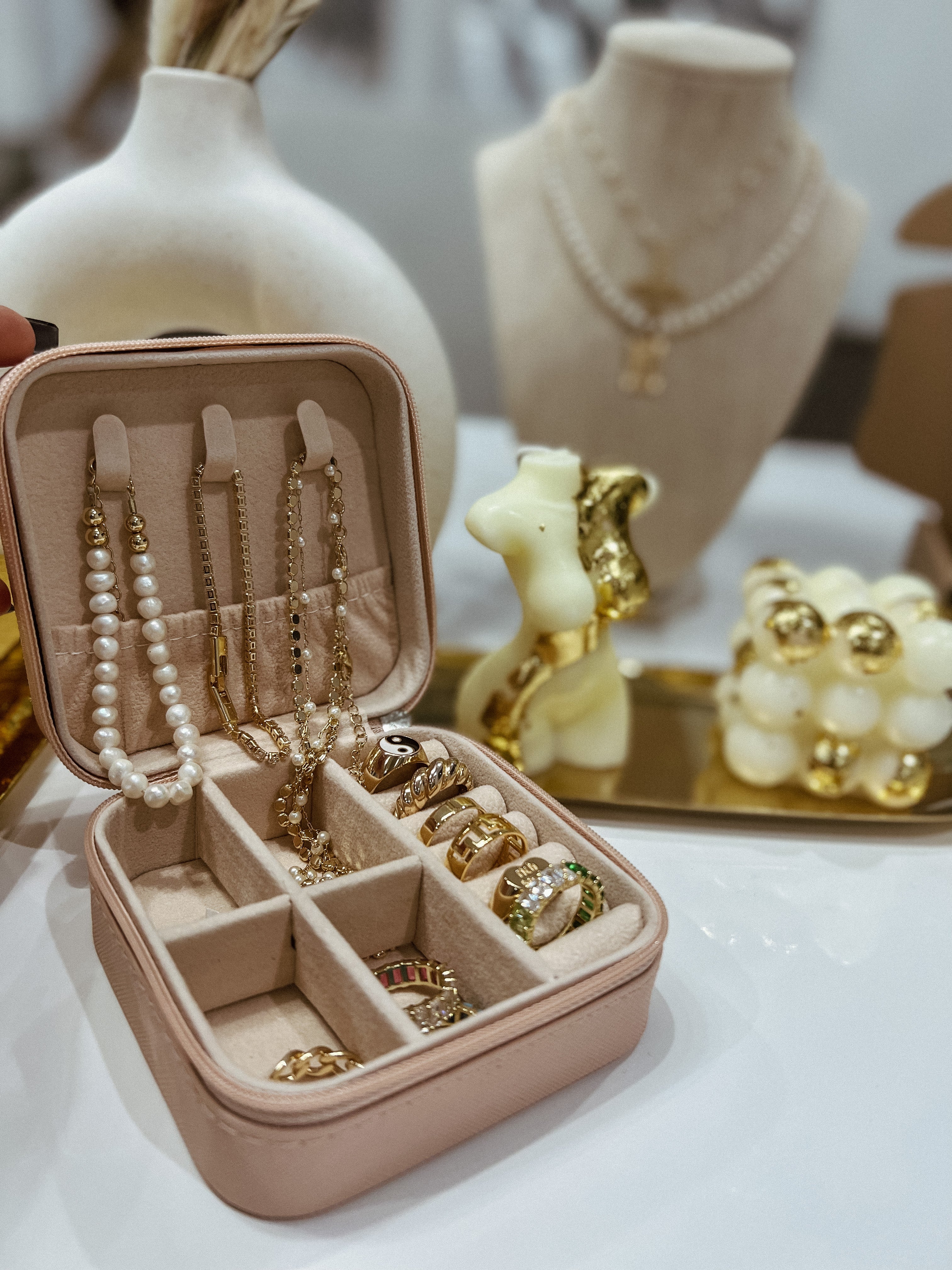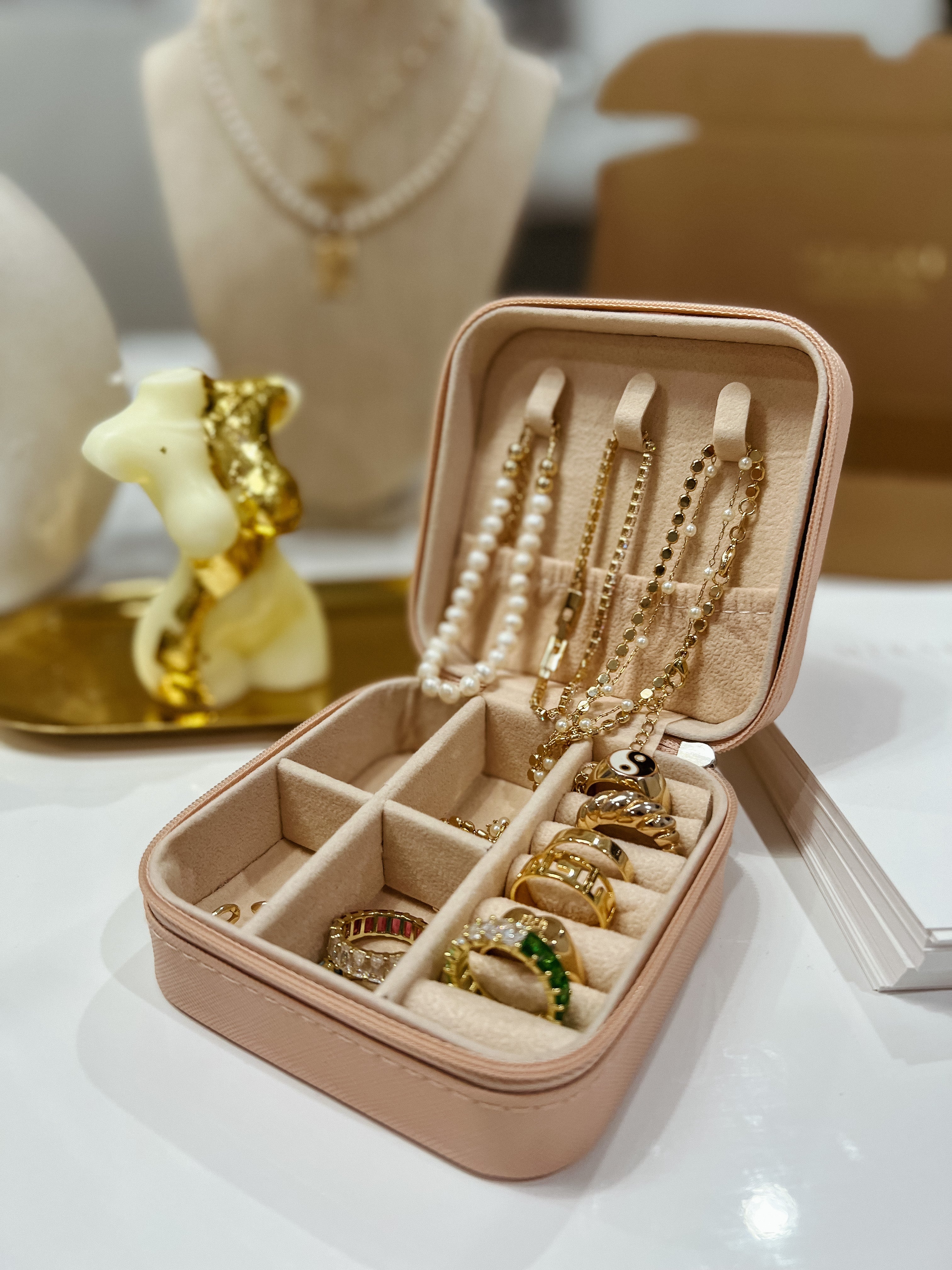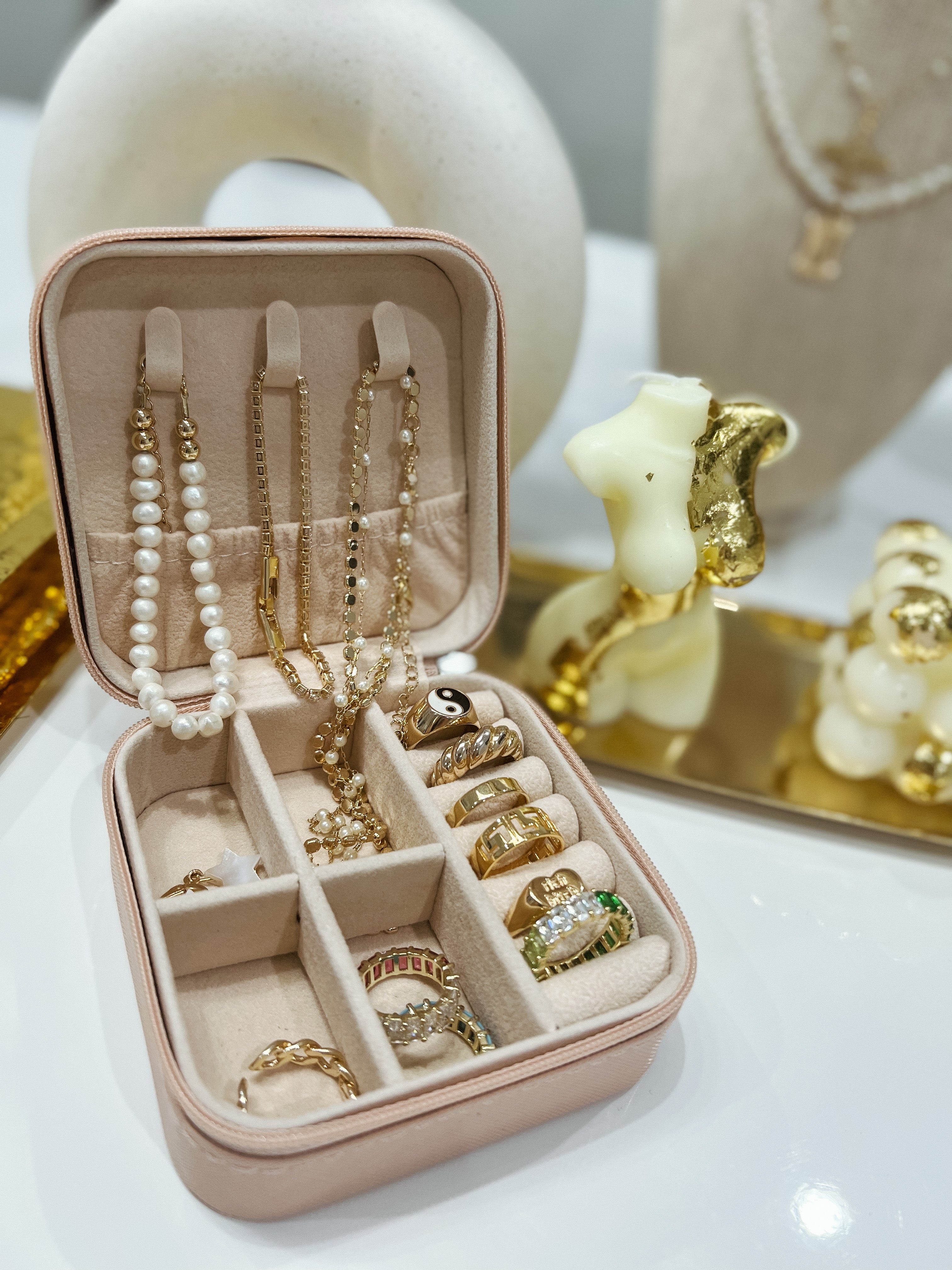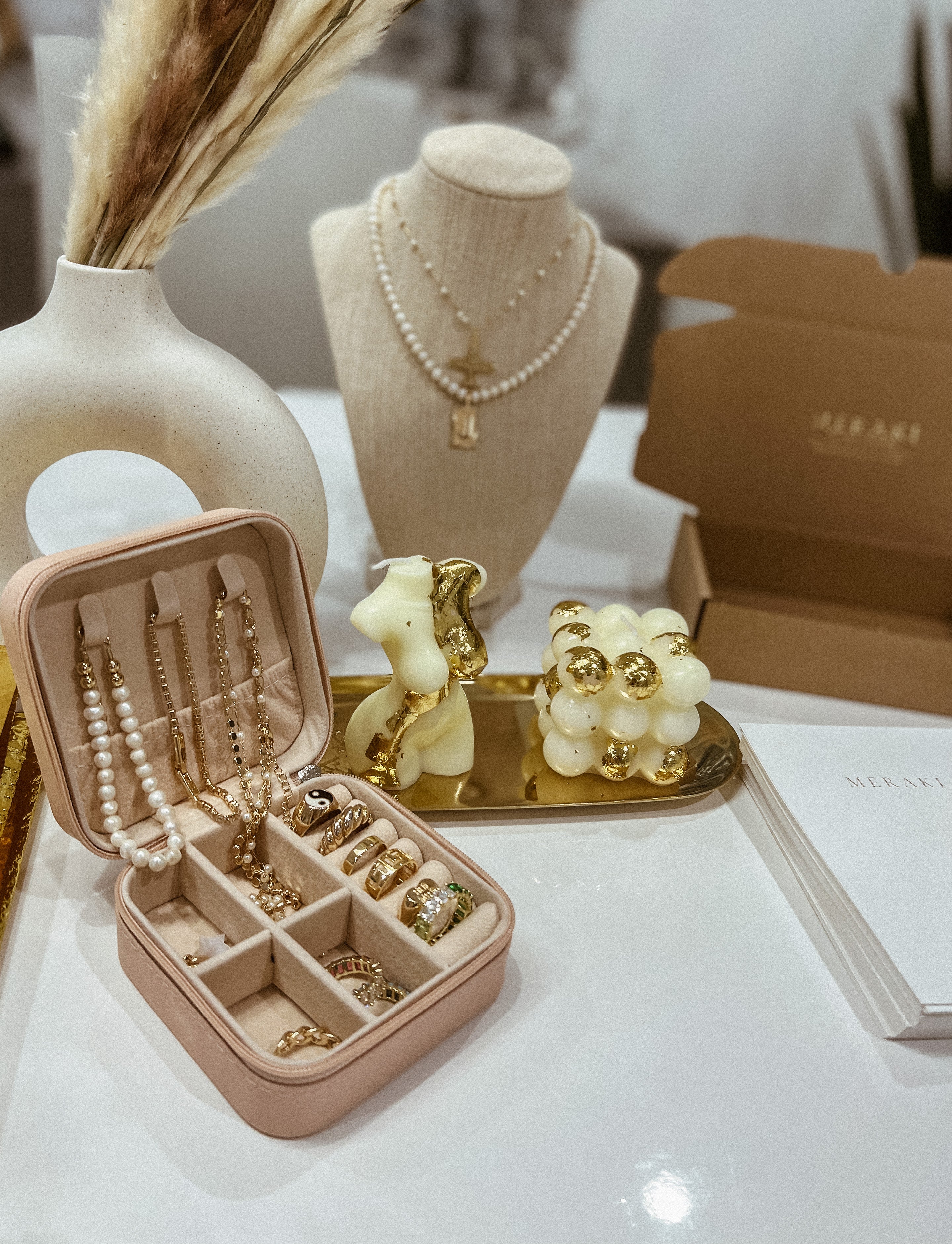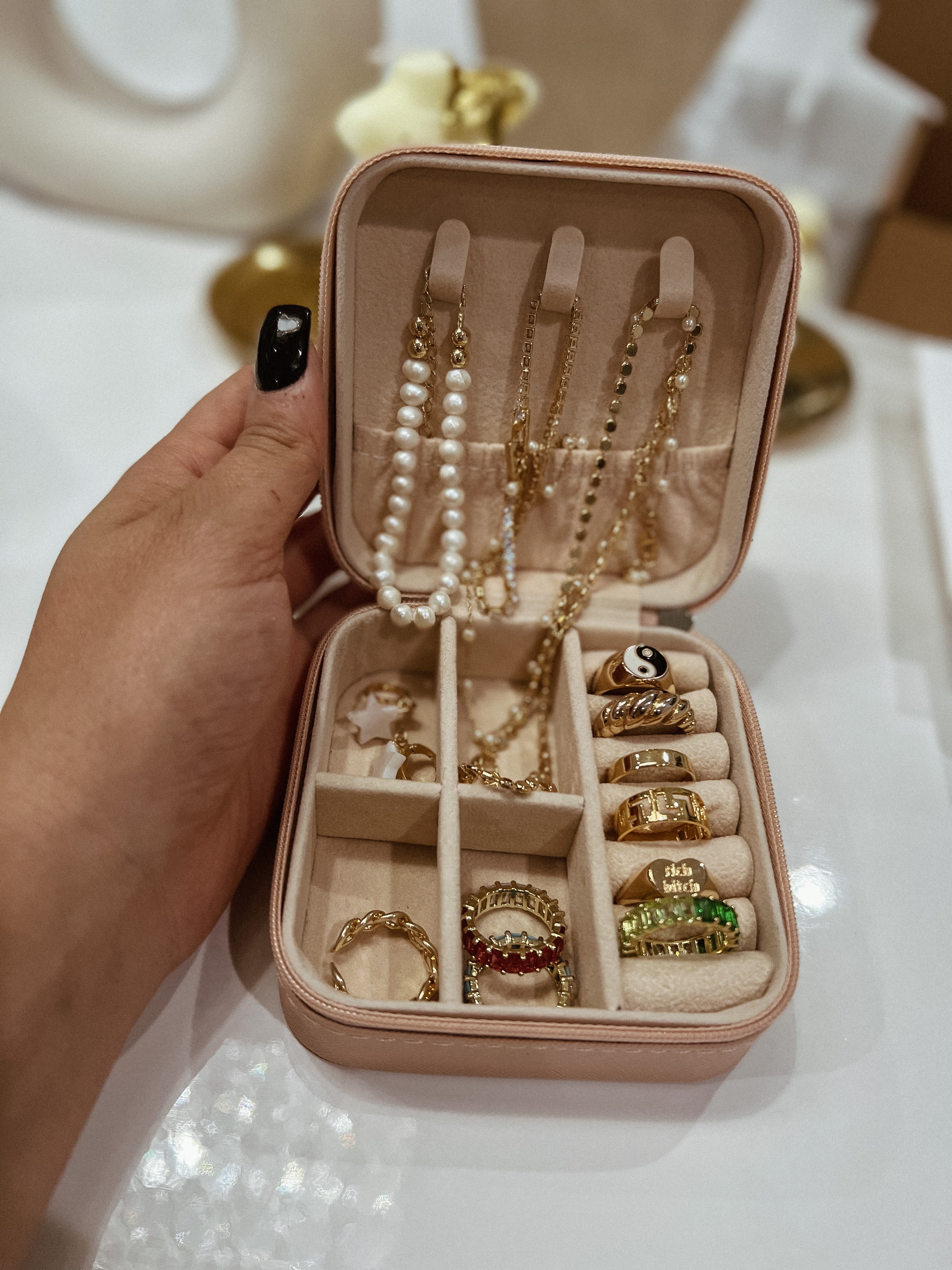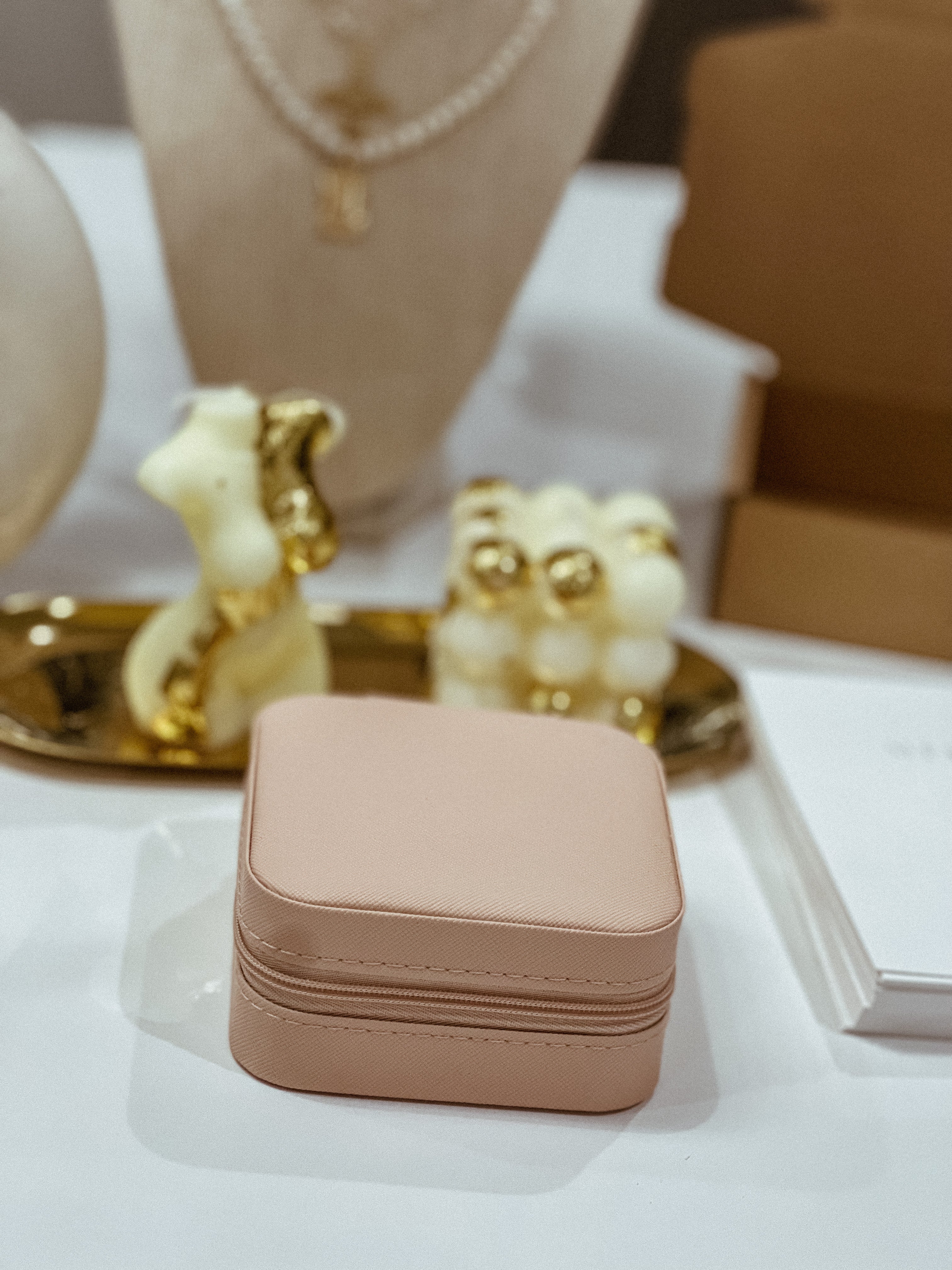 Gorgeous Mini Jewelry MYSTERY box! The cutest small jewelry box that includes a mix of 6 different gold filled pieces worth over $200 of jewelry. You will get a mix of necklaces, rings, bracelets & rings at random to make a perfect travel kit of all the essentials for only $120.

If you are looking for the perfect gift this season to a loved one, look no further! This jewelry set will make any girl happy with al the essential jewelry pieces that she will need for daily wear. We understand that gifts can be difficult to shop for & wanted to offer a beautiful jewelry box with high quality jewelry that you can wear daily & travel with.

Dimensions:
3.9" x 3.9" x 1.9"

Jewelry box options:

Gray Satin Box 
Light Pink Box
Black Box
18kt Gold Filled Jewelry is the best alternative to solid gold & most affordable for the quality. It can last a long time with proper jewelry care. Every order comes with instructions on how to care for the Jewelry for ultimate longevity.

Jewelry Care:

As with all pieces that are not real gold, it is advised that you take proper jewelry care by not exposing to any harsh chemicals & taking off jewelry before going in the sea & before showers when able. This quality is excellent & can at least as long as there is proper care.