Biggest sale of the year! 35% off with code: "CYBERMONDAY"!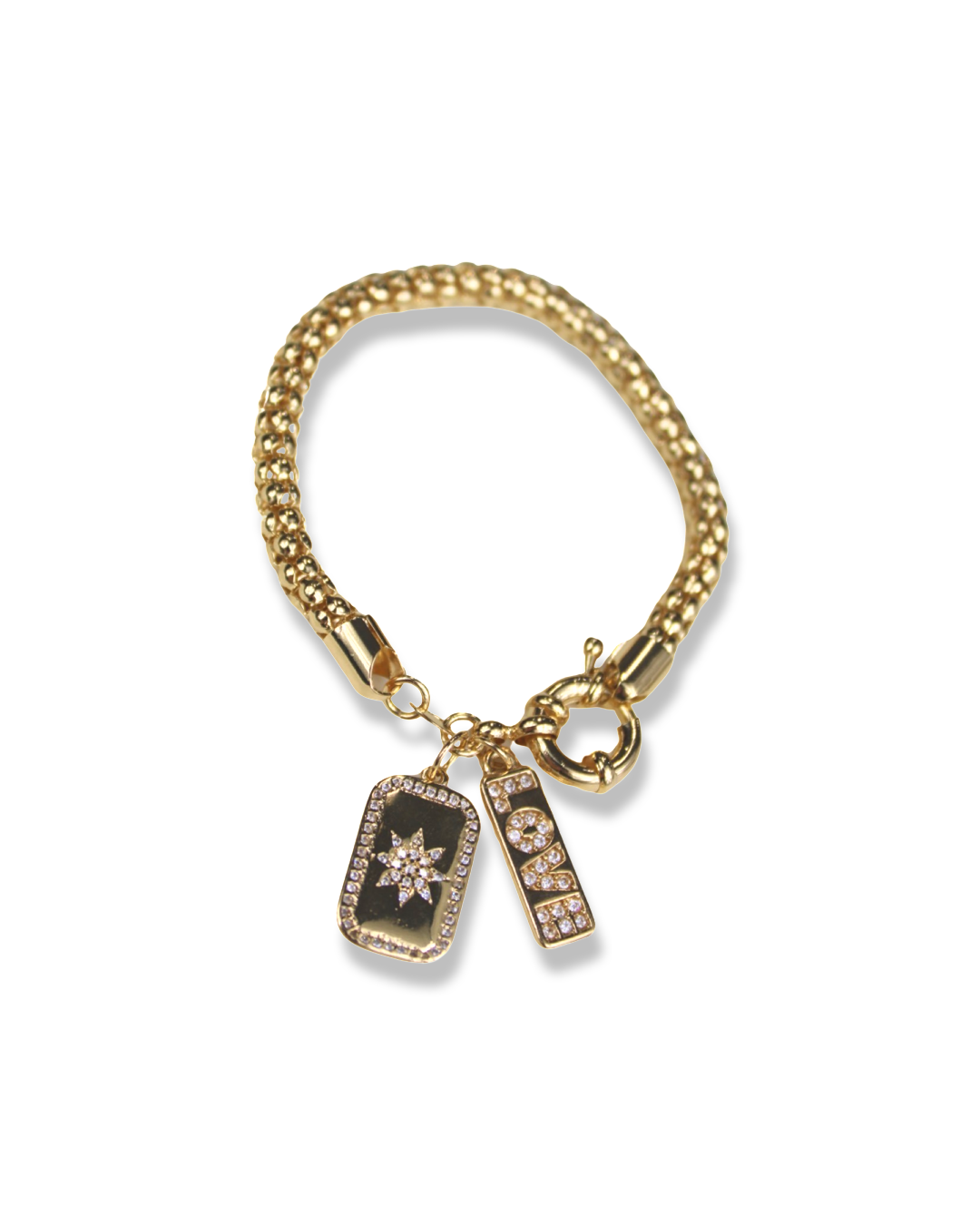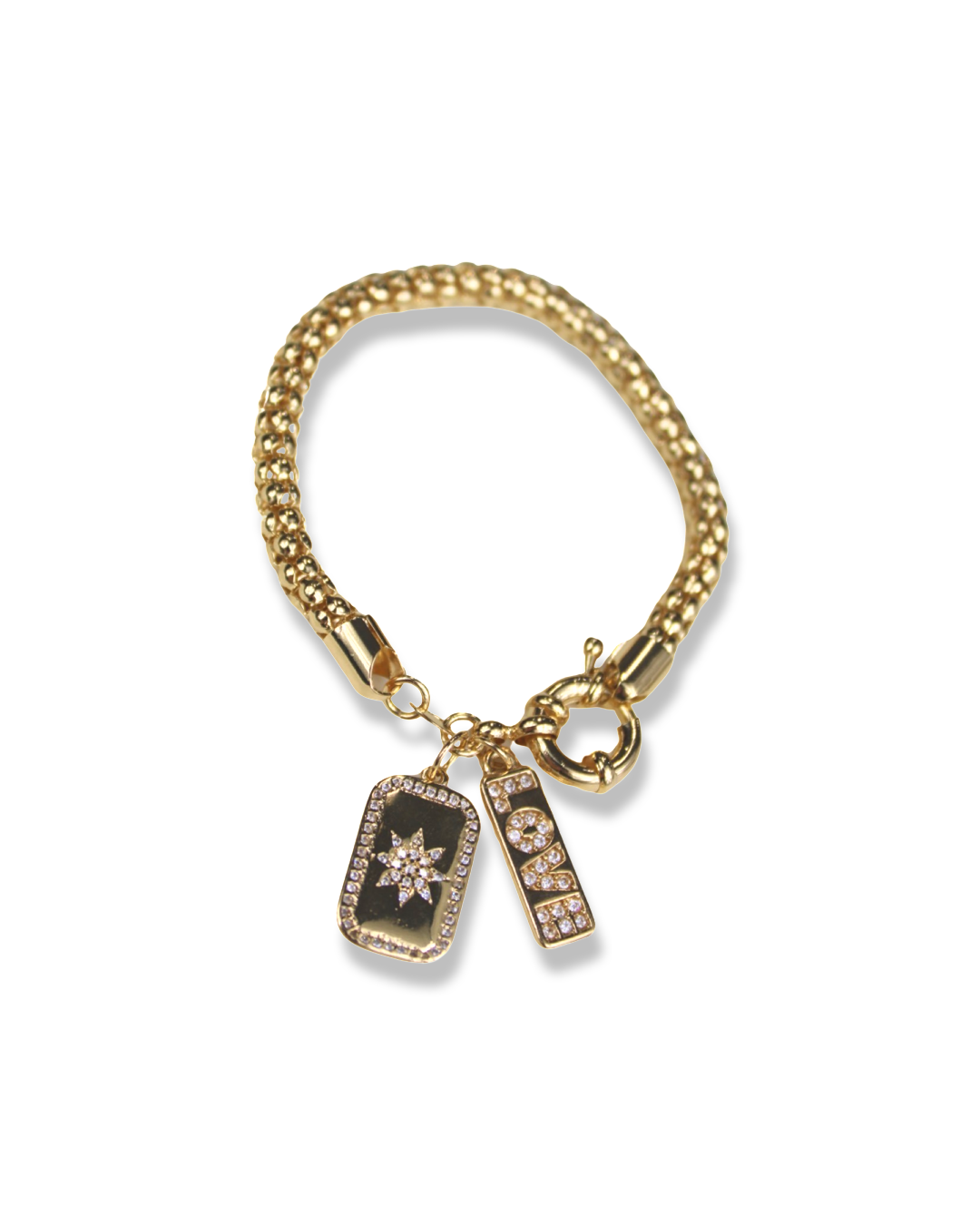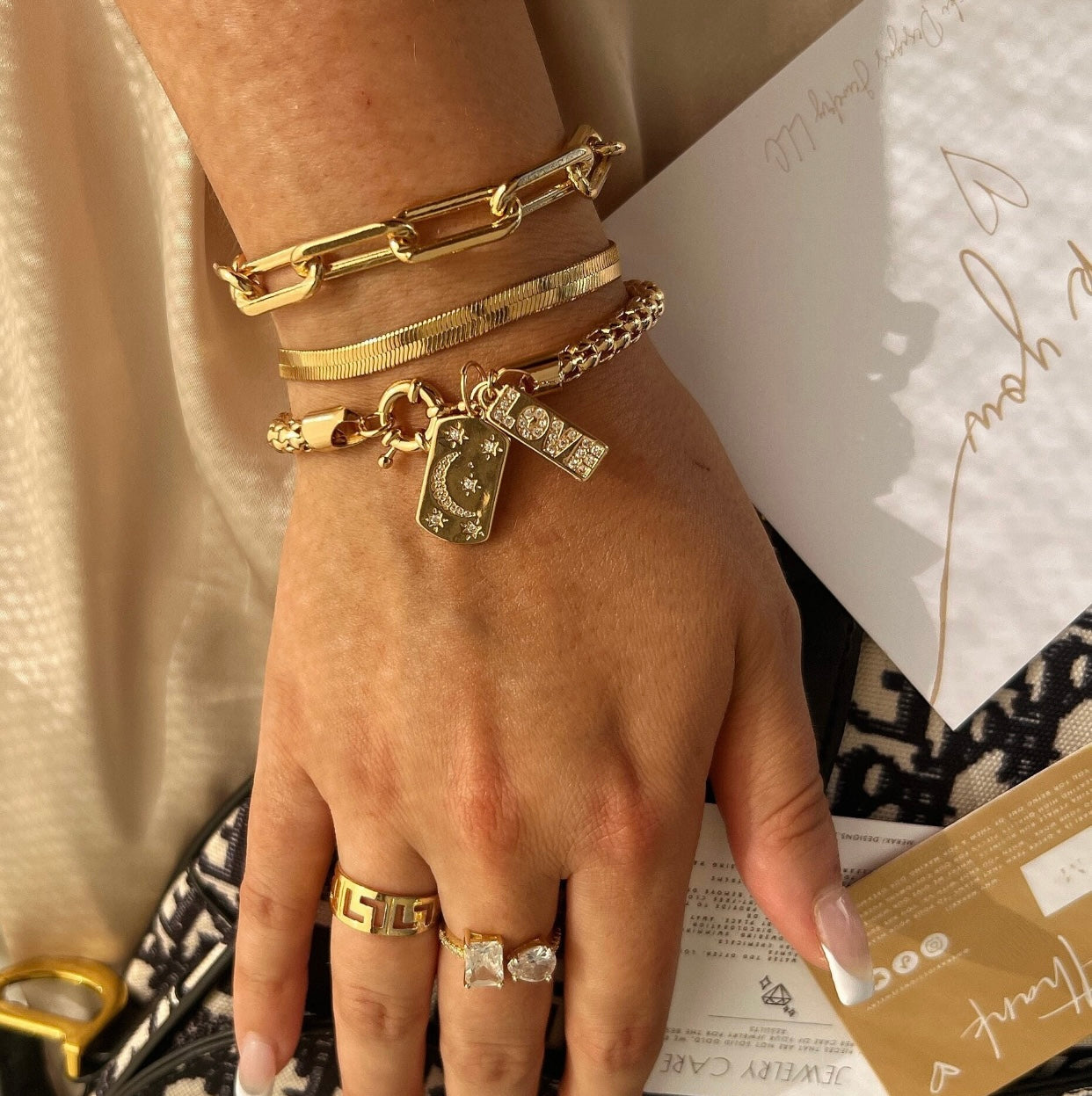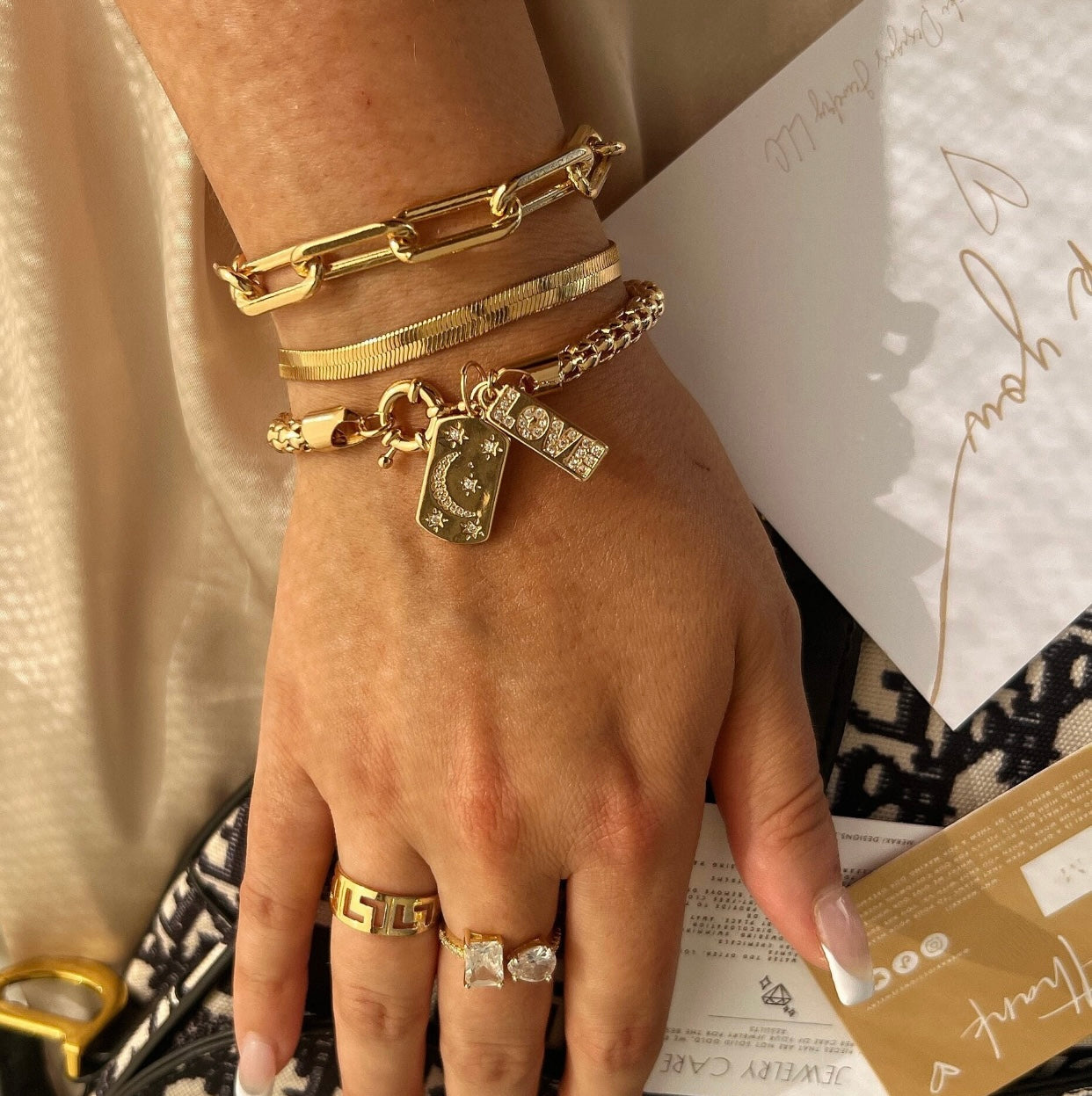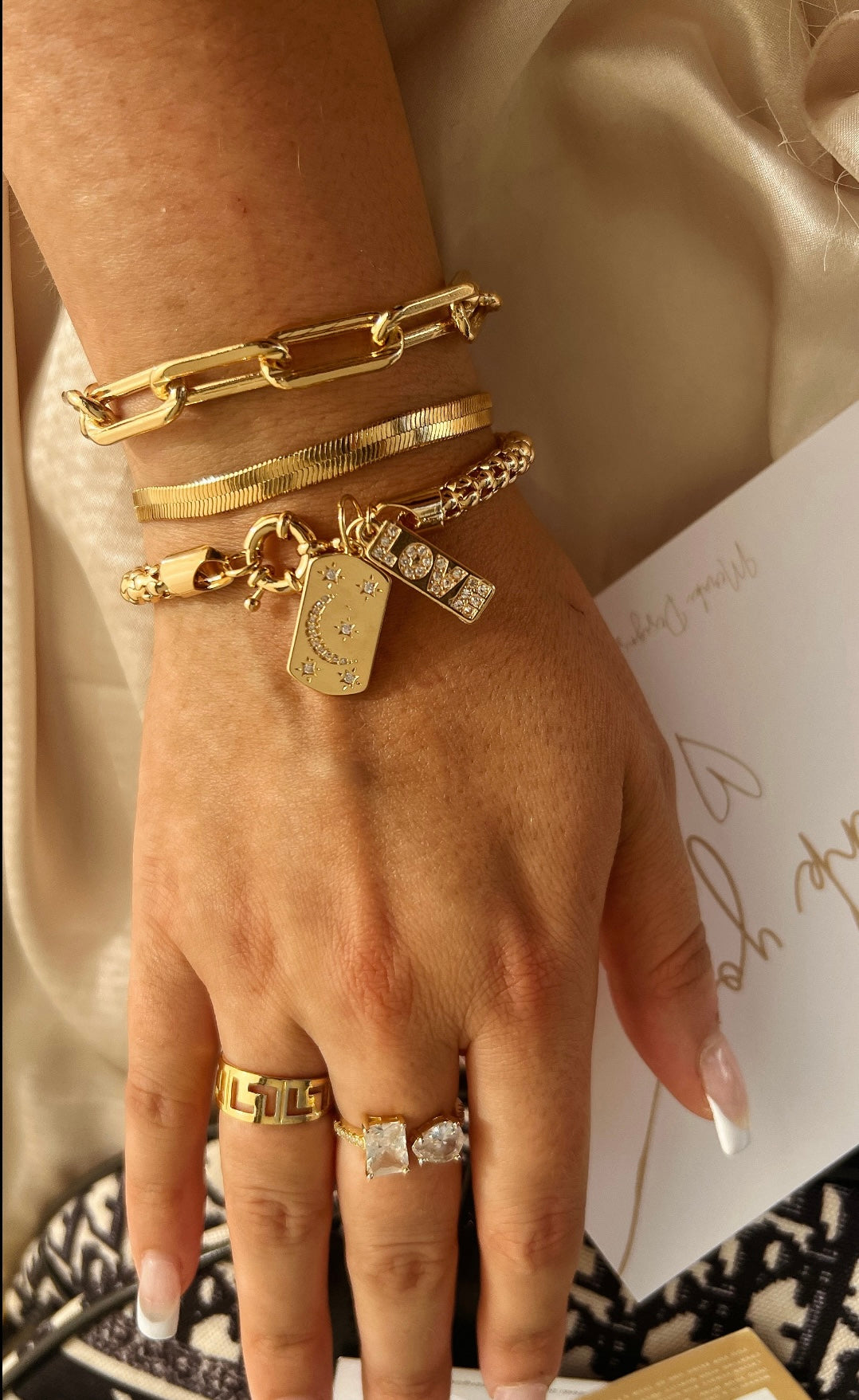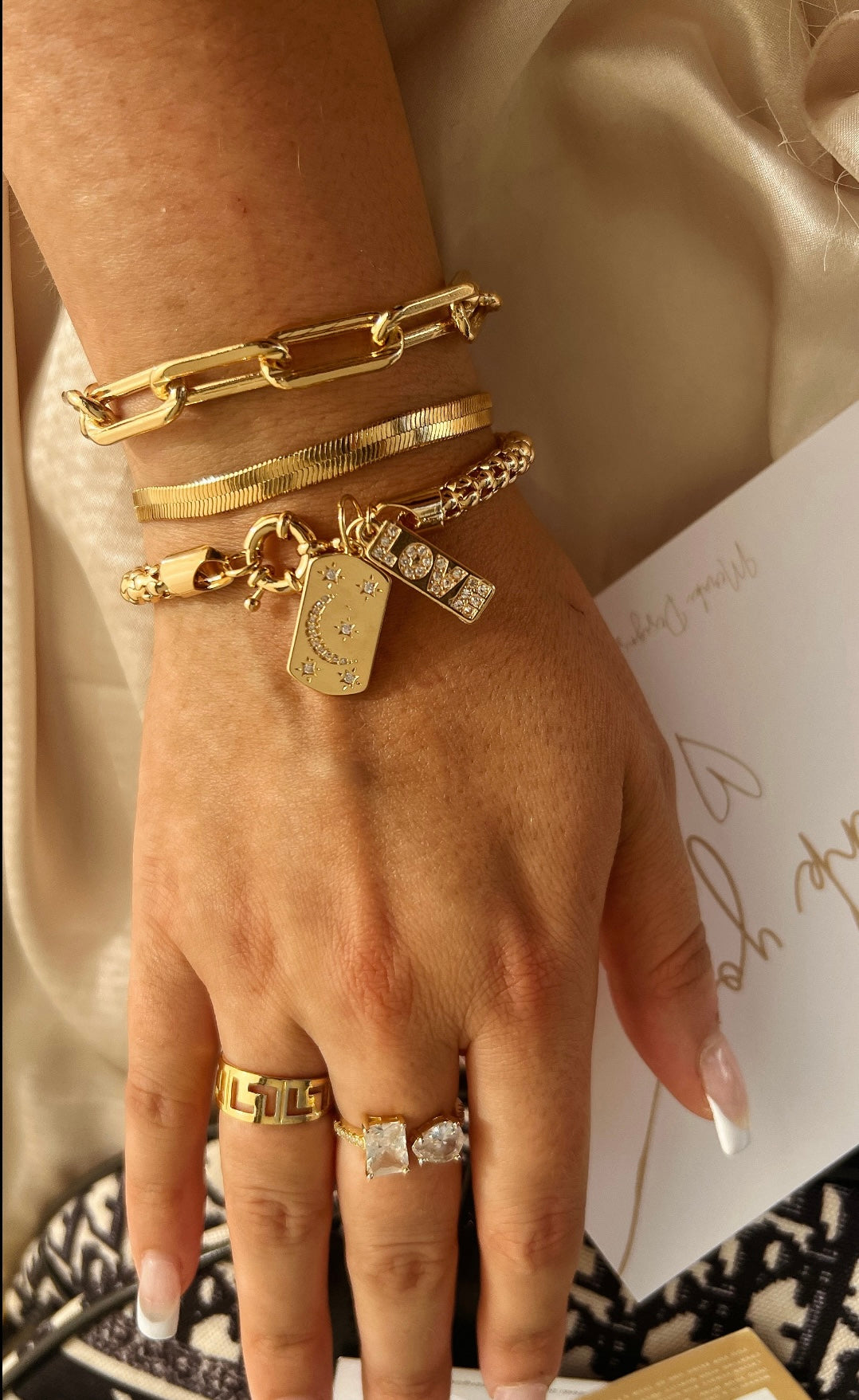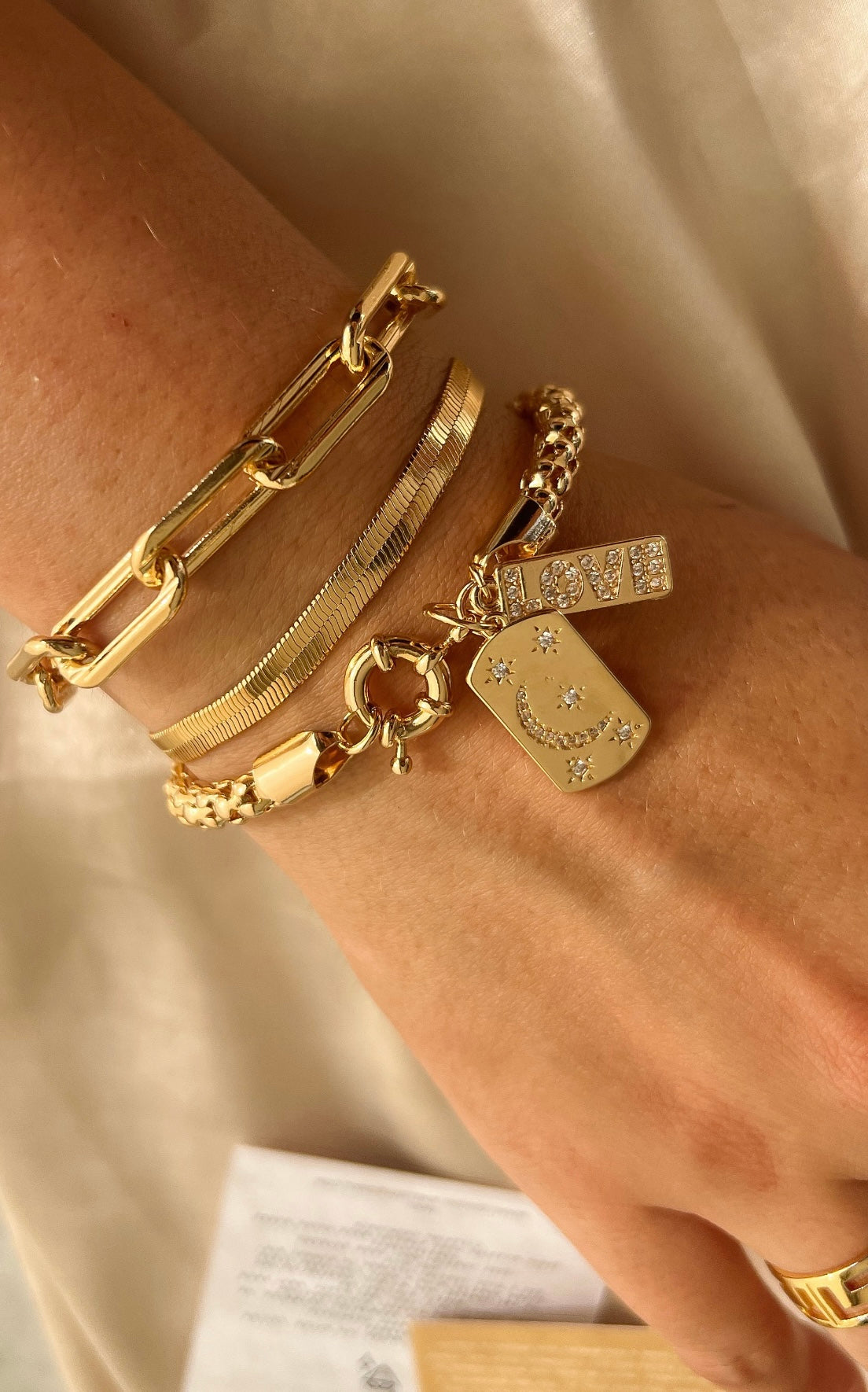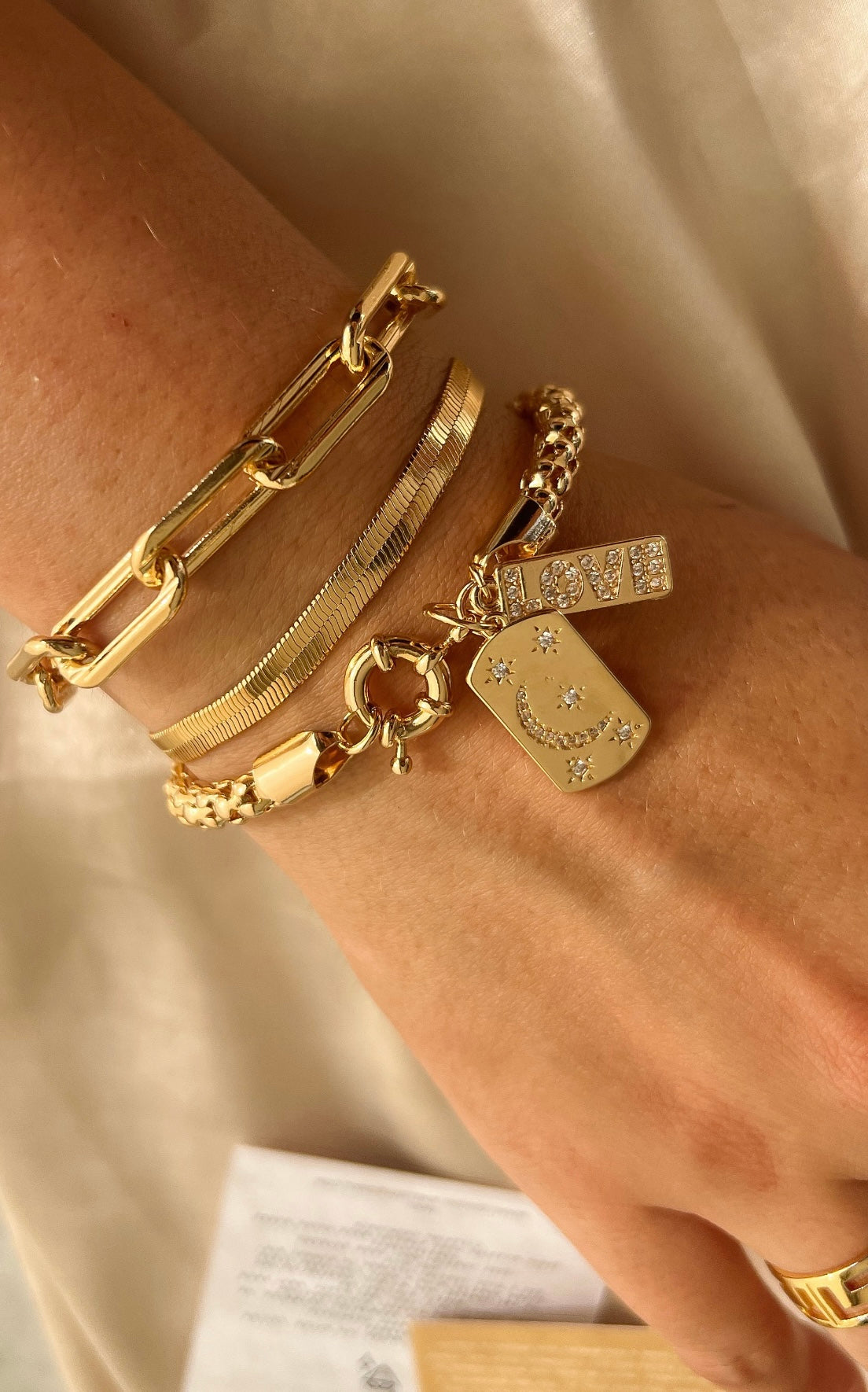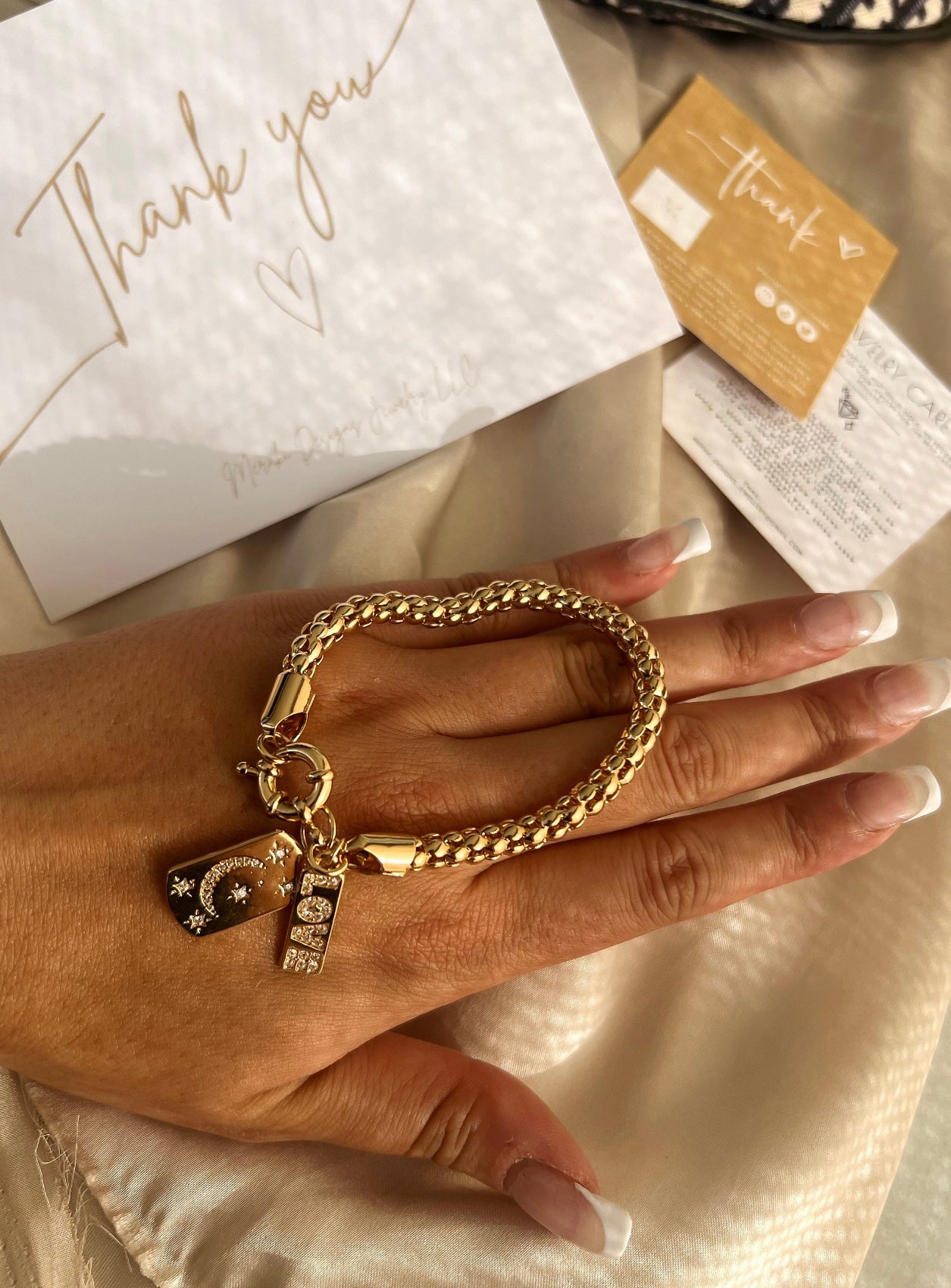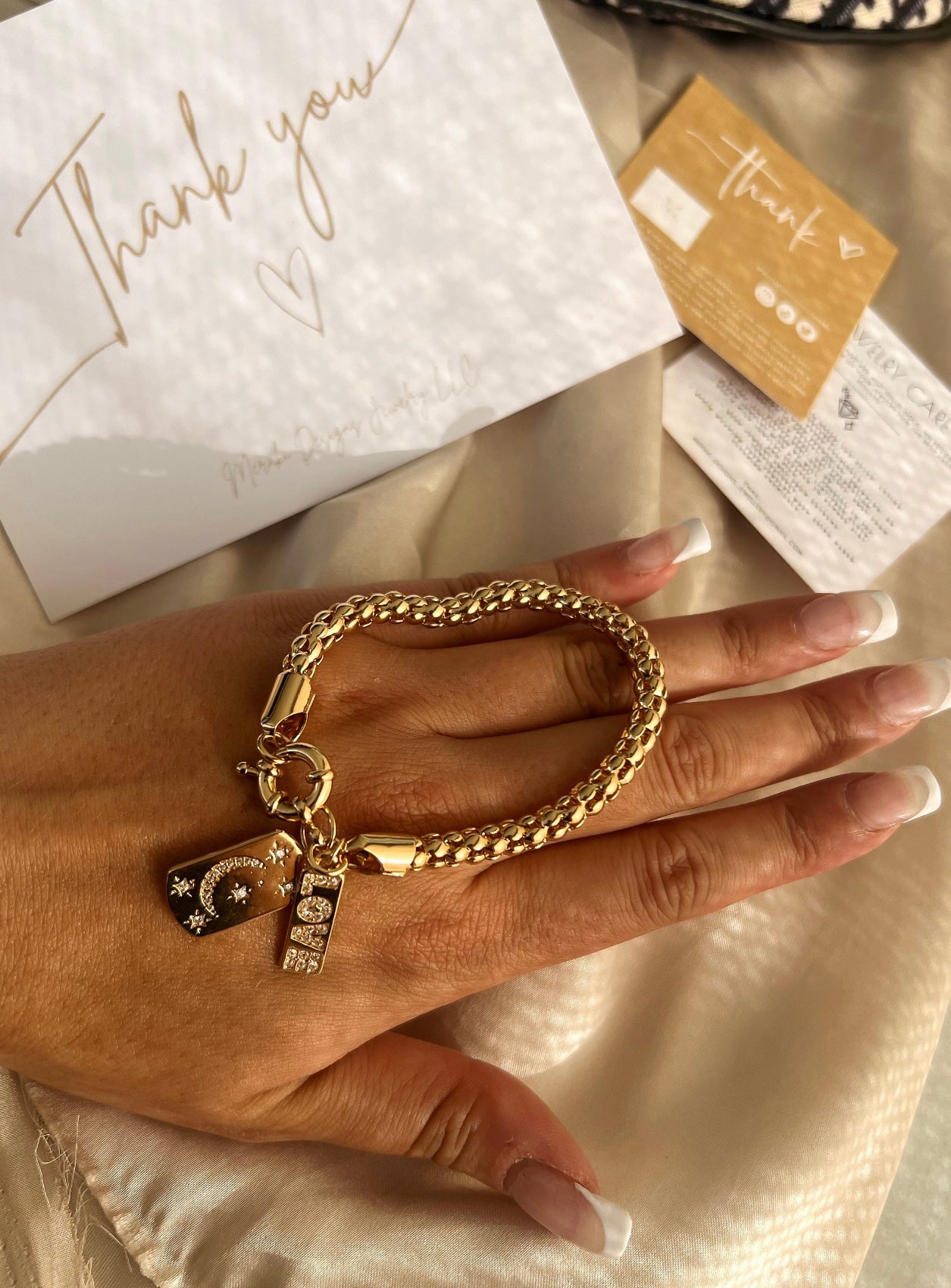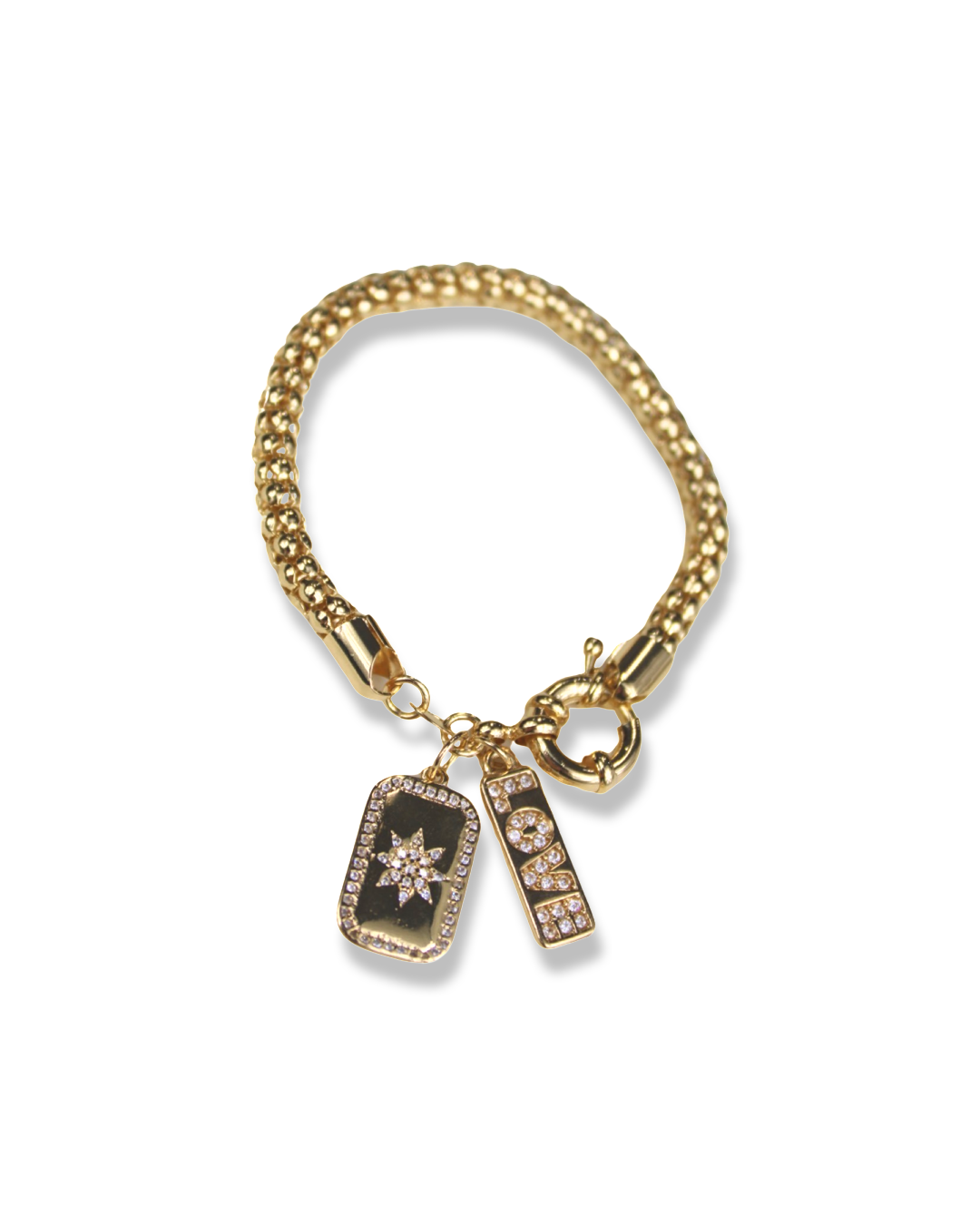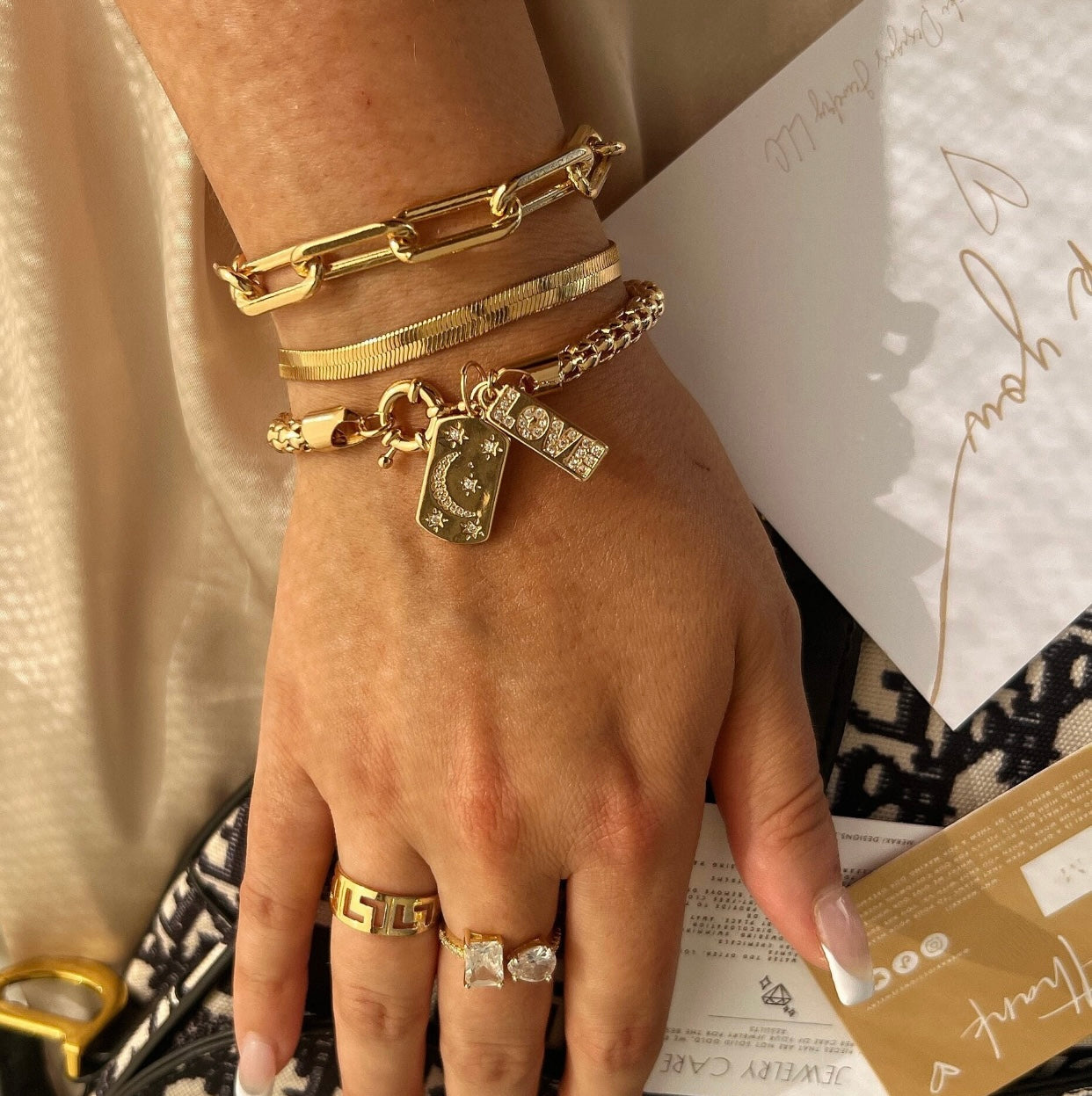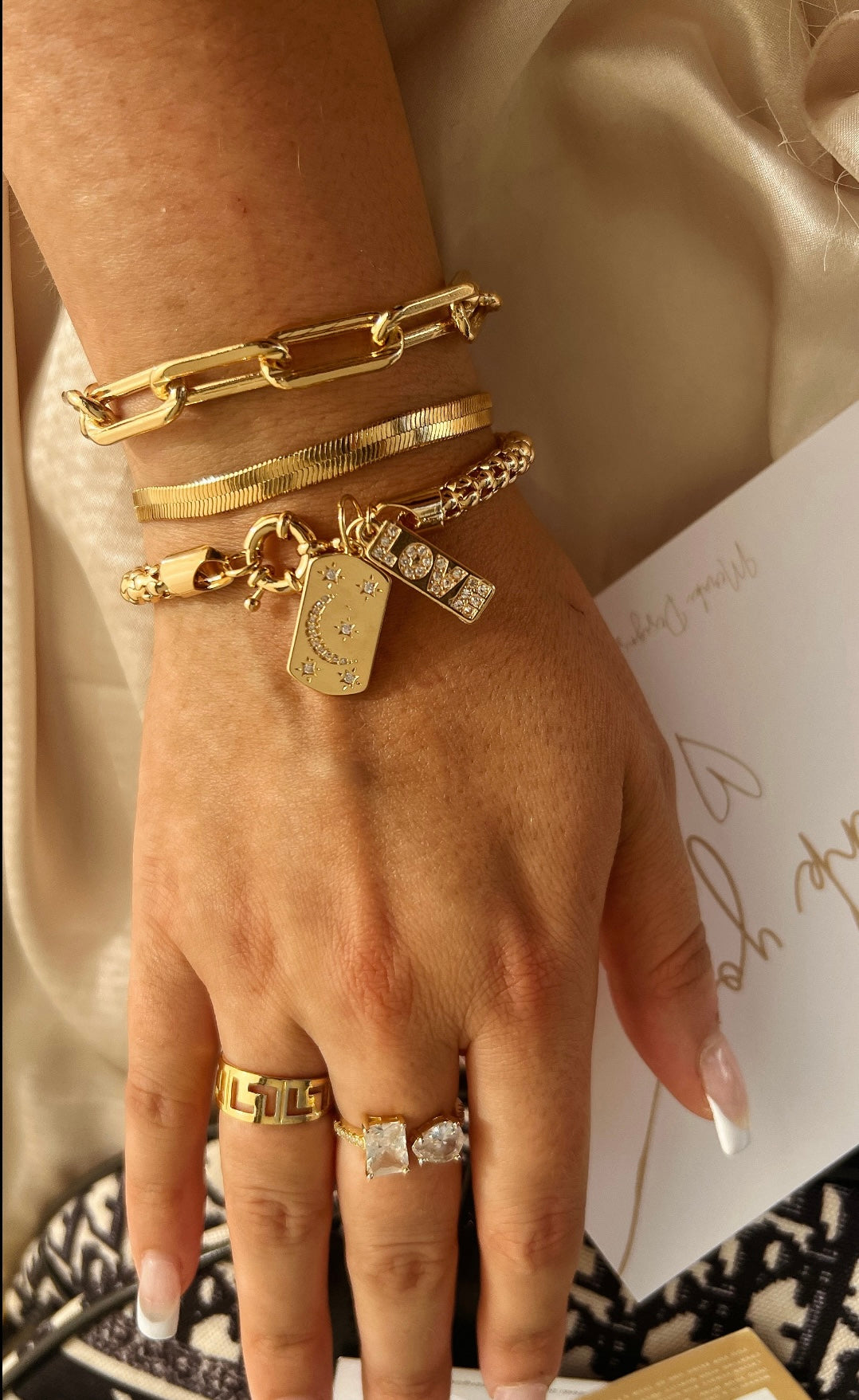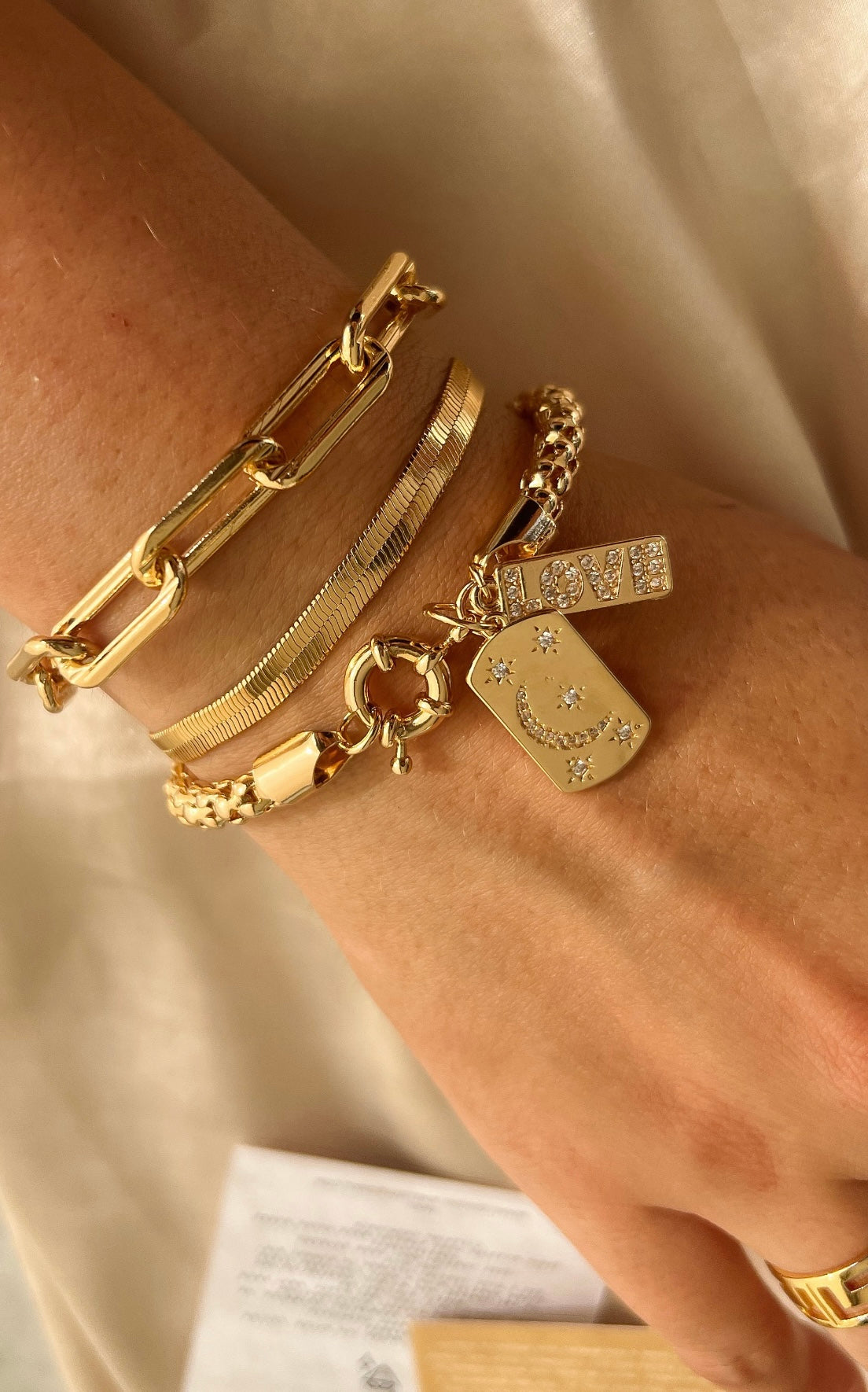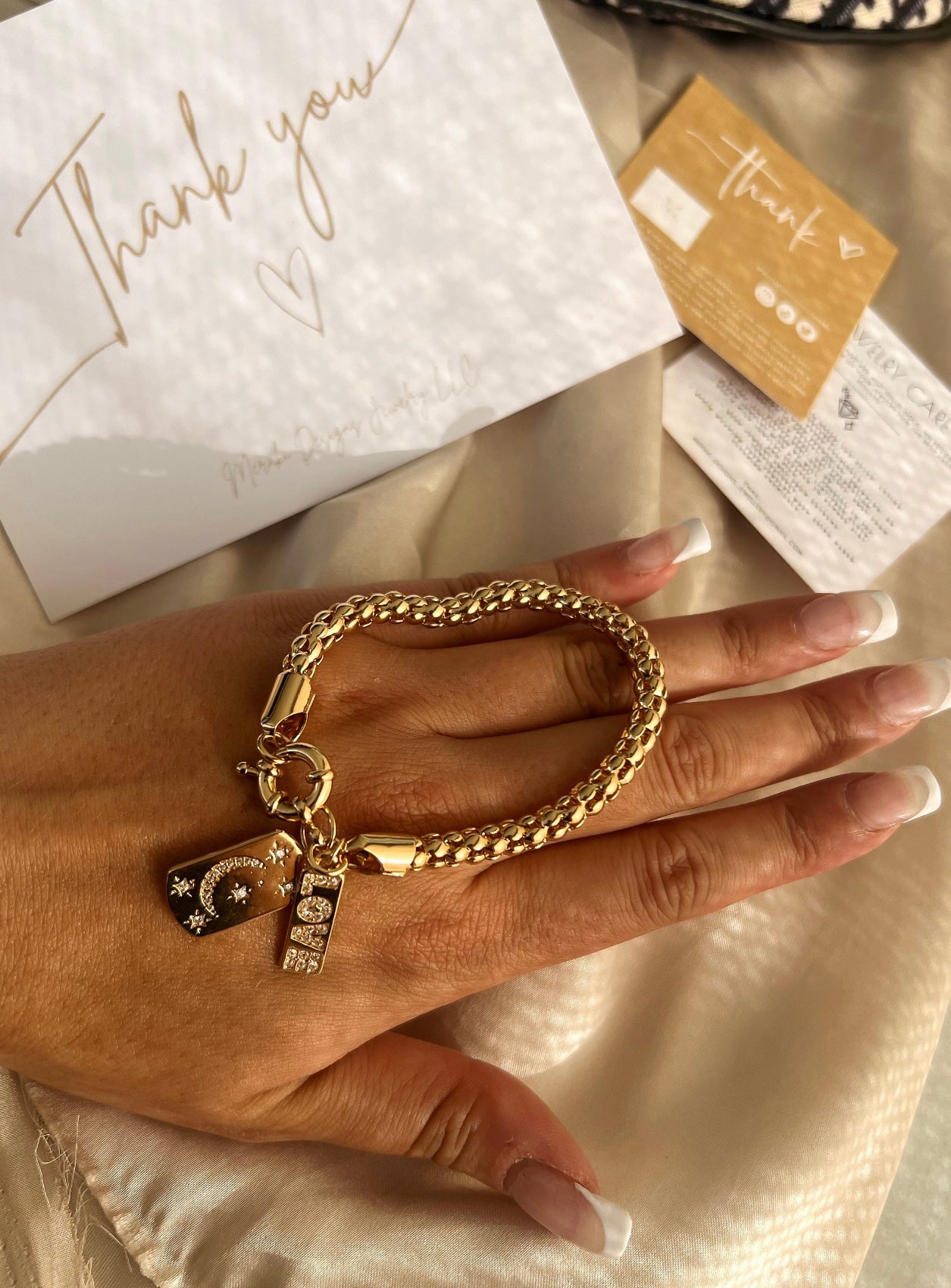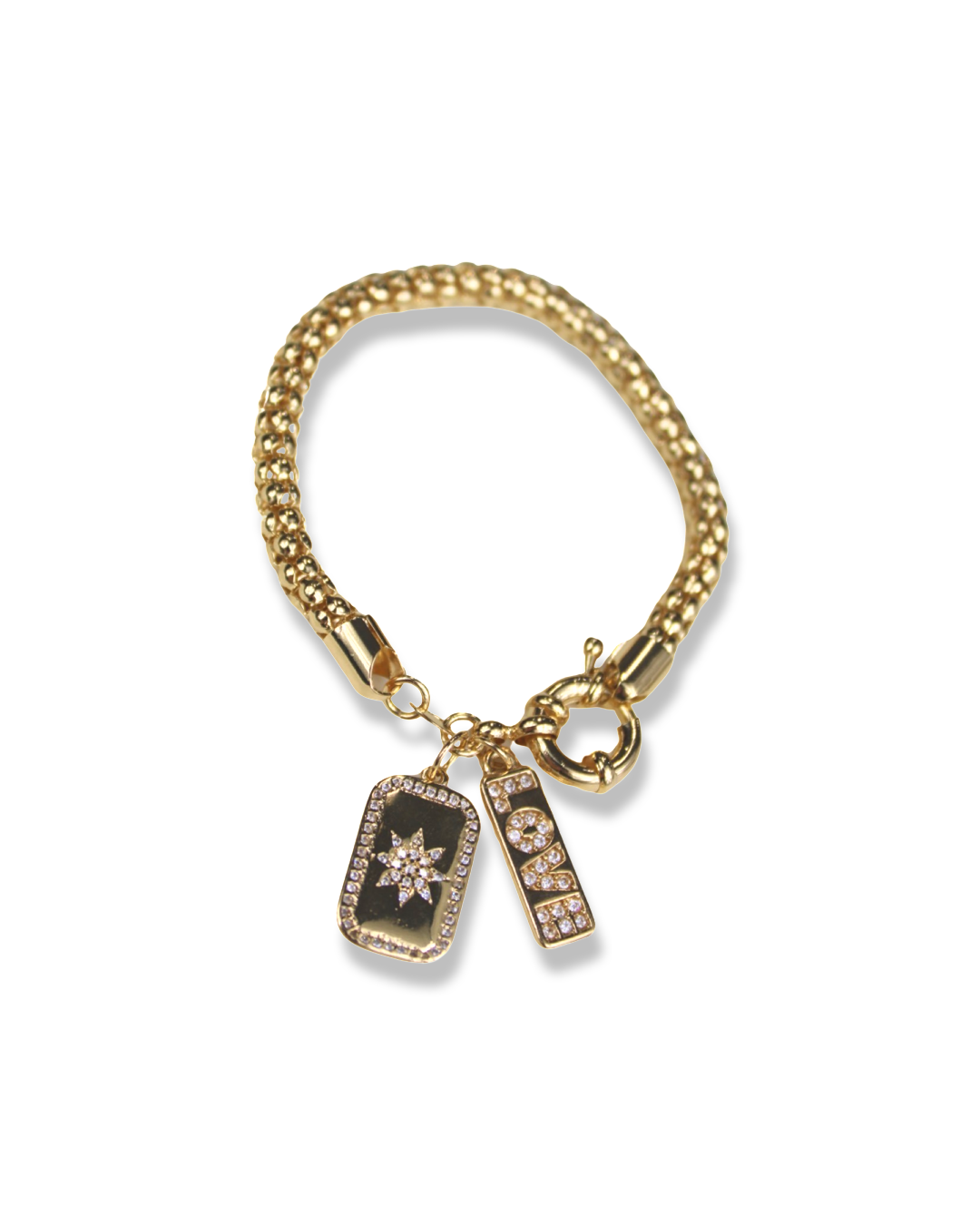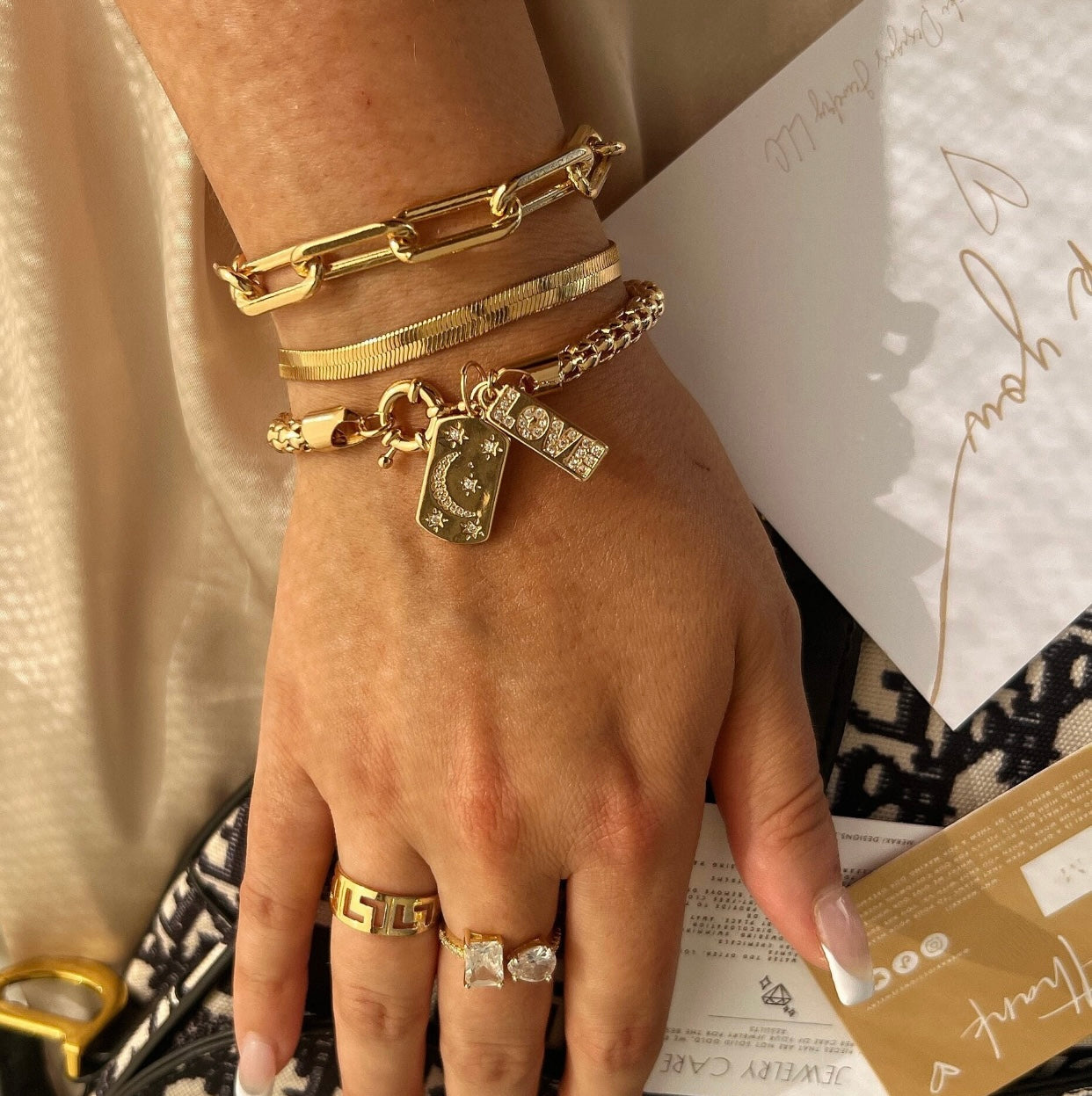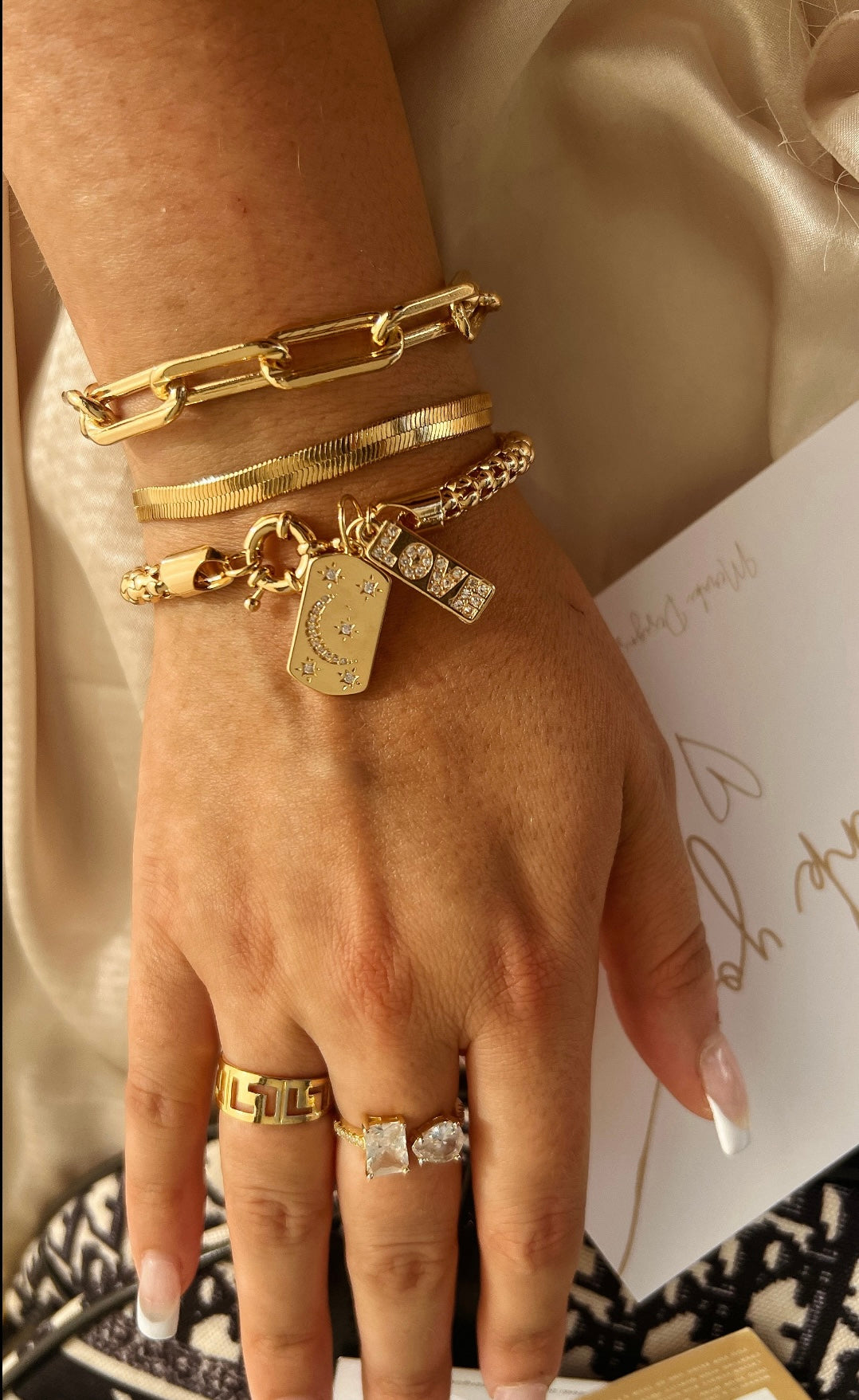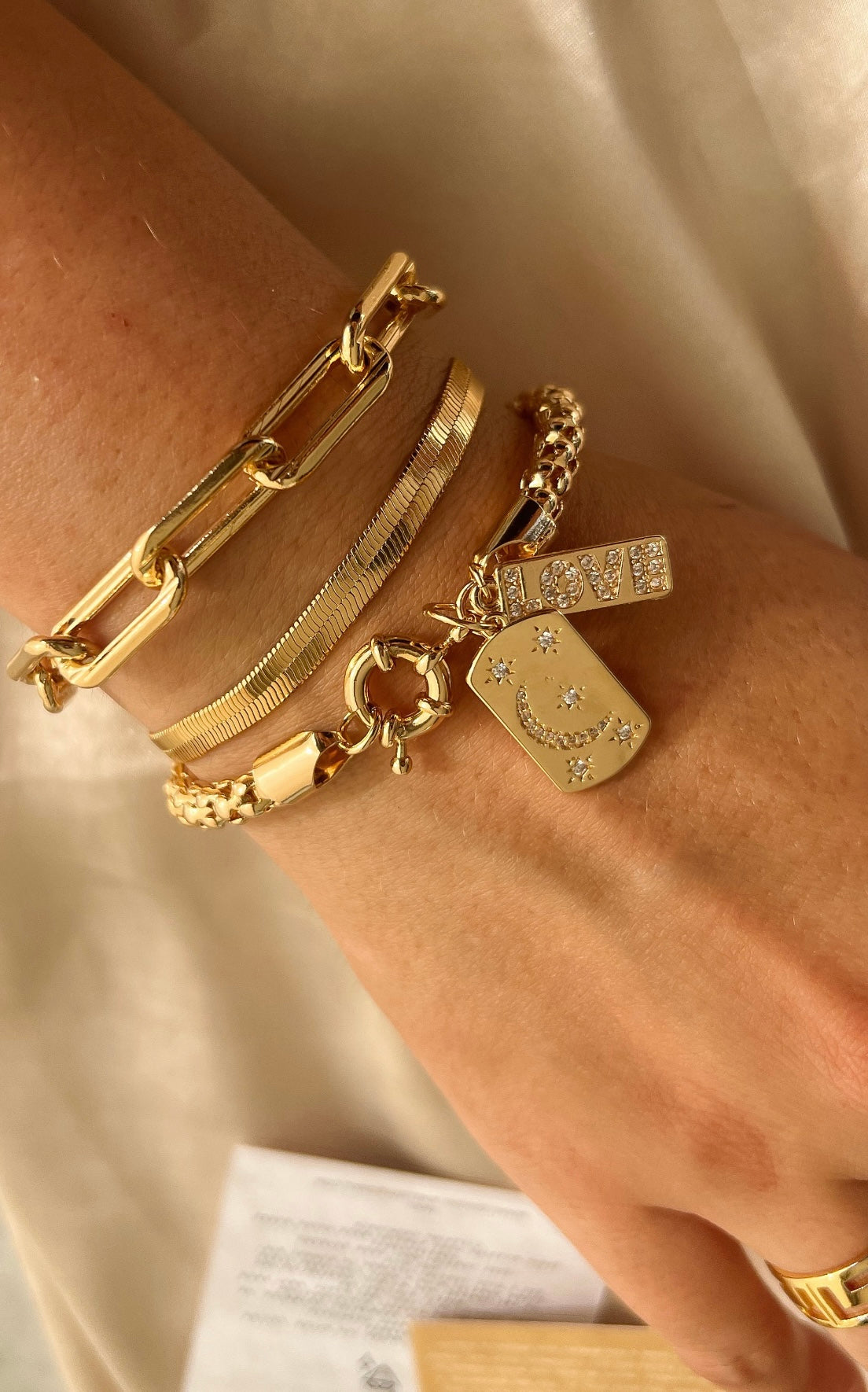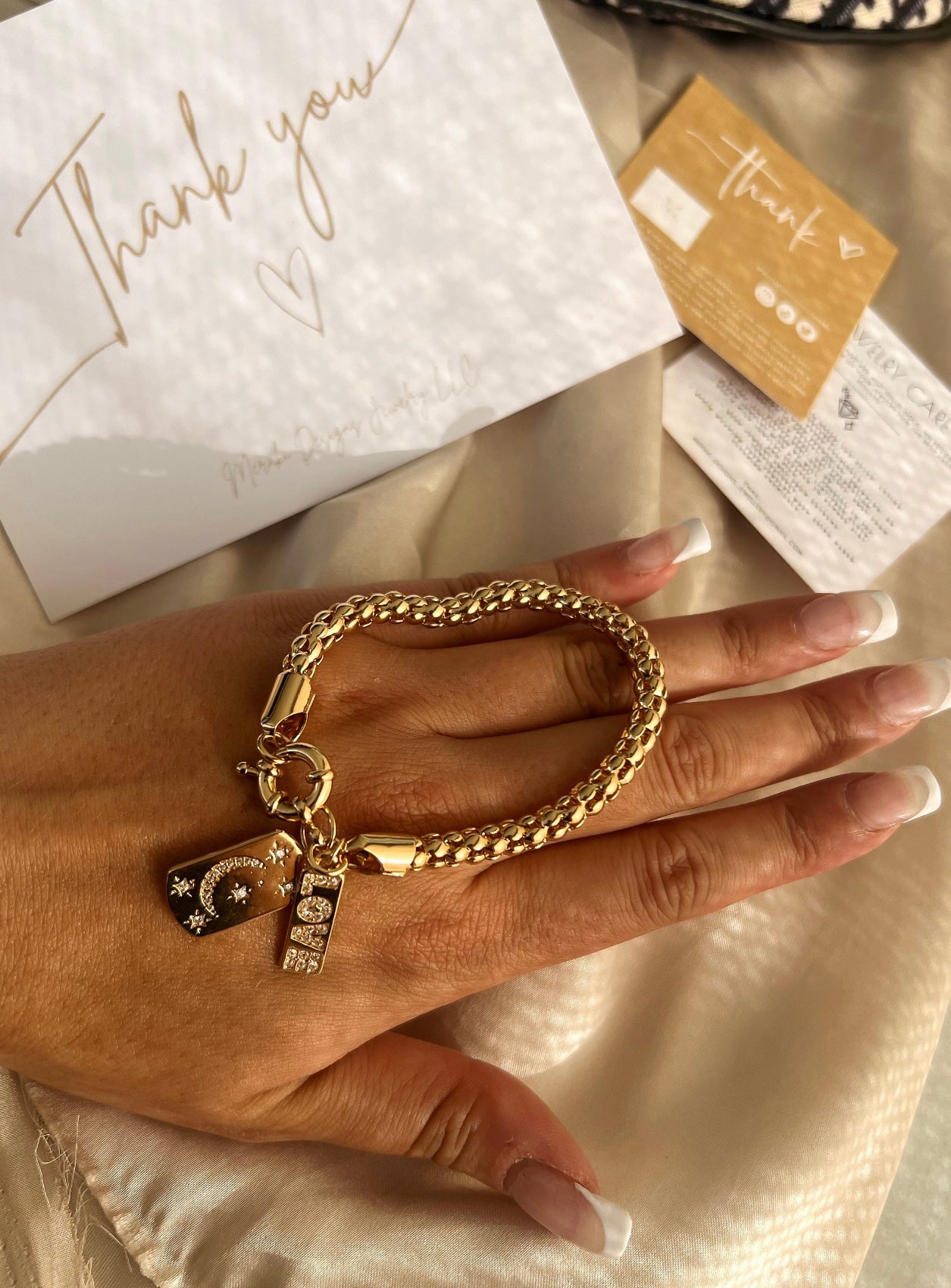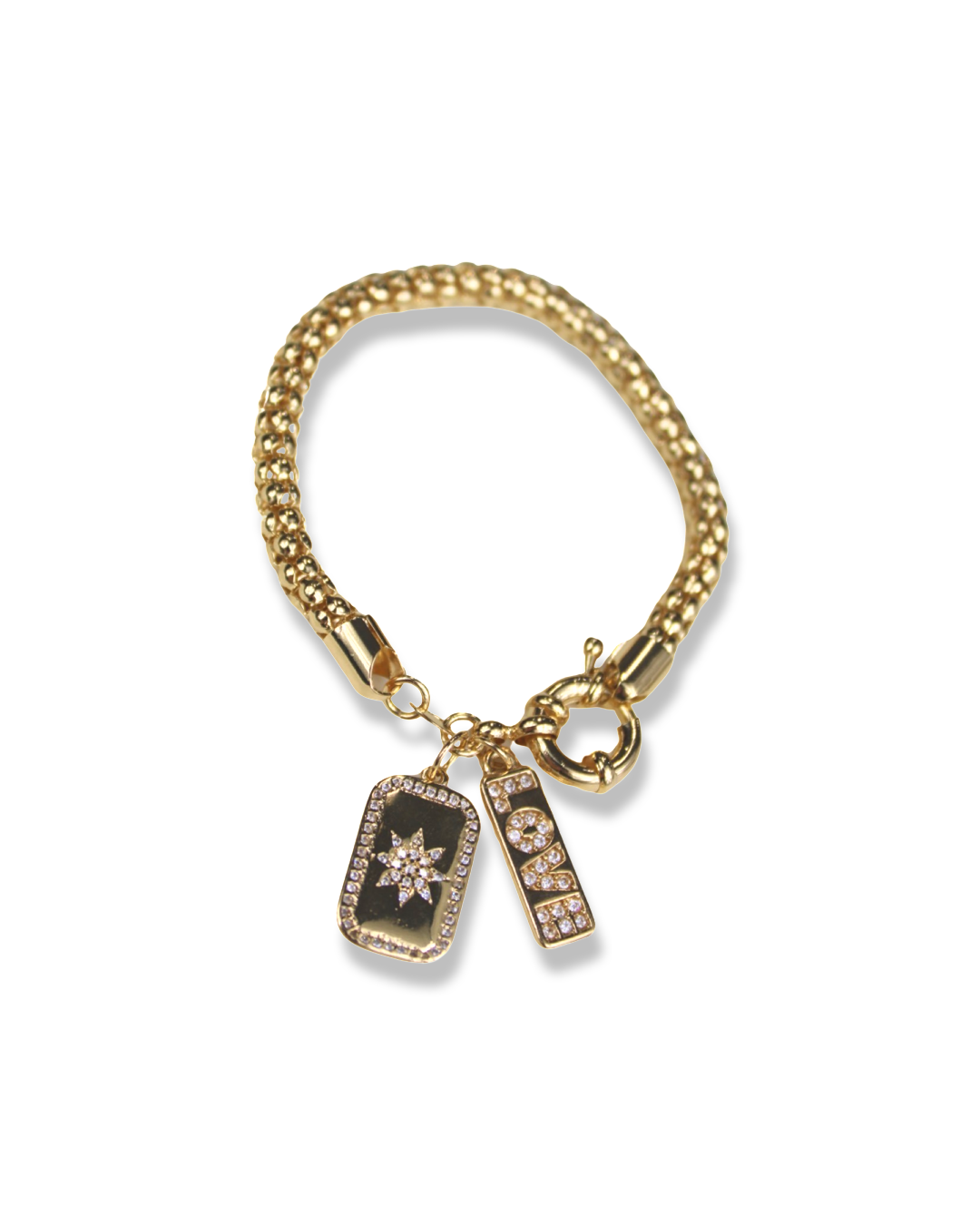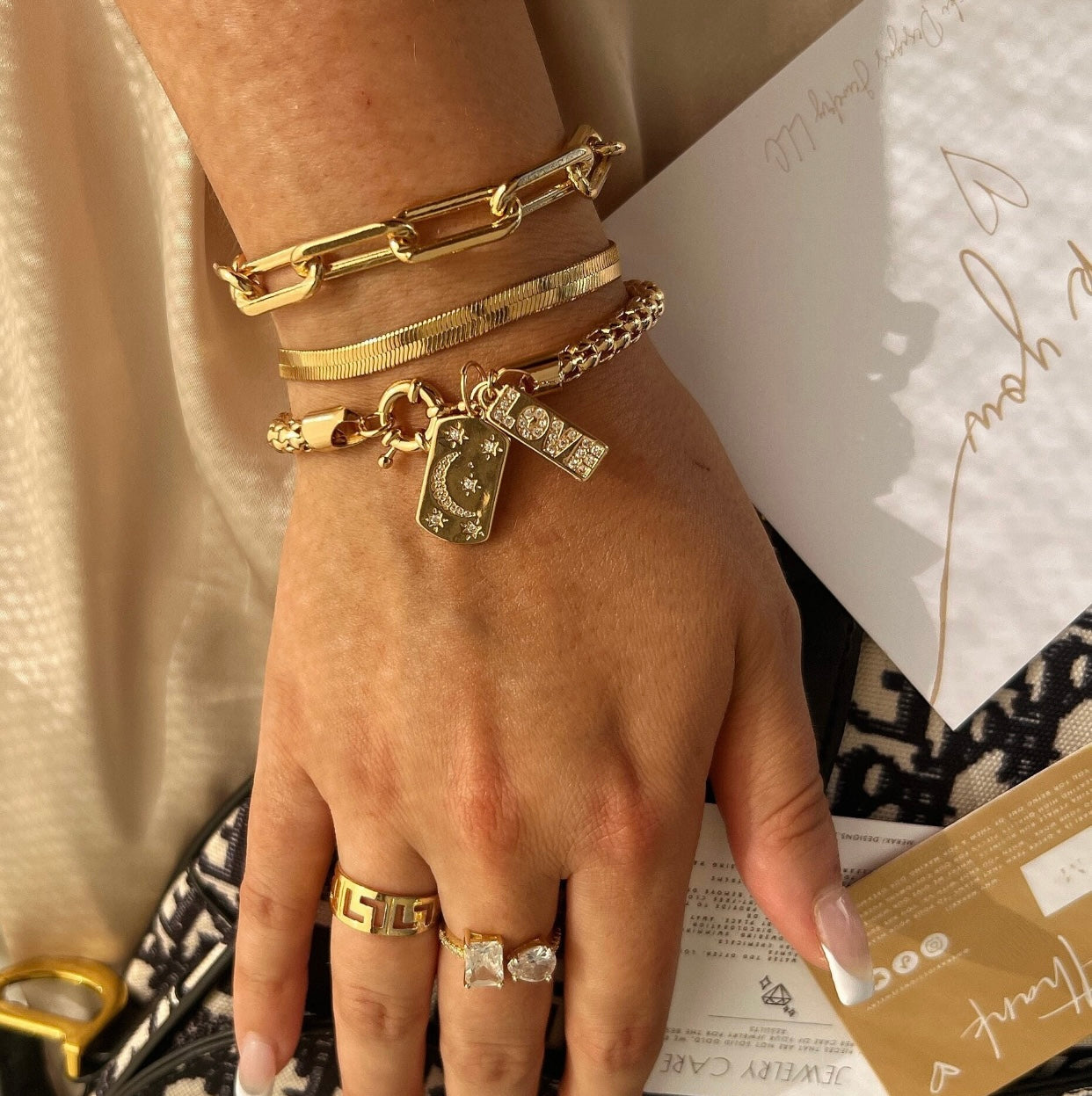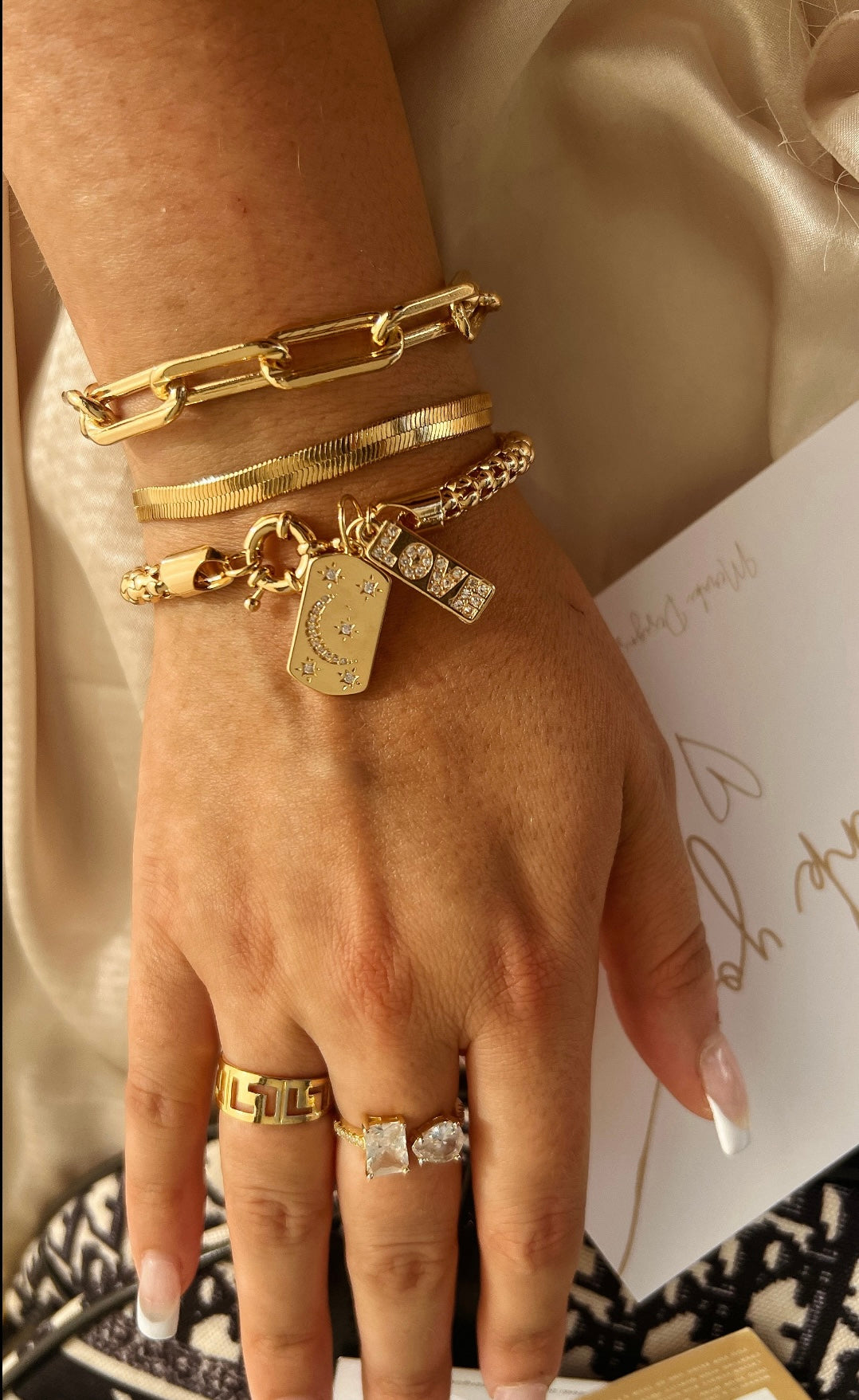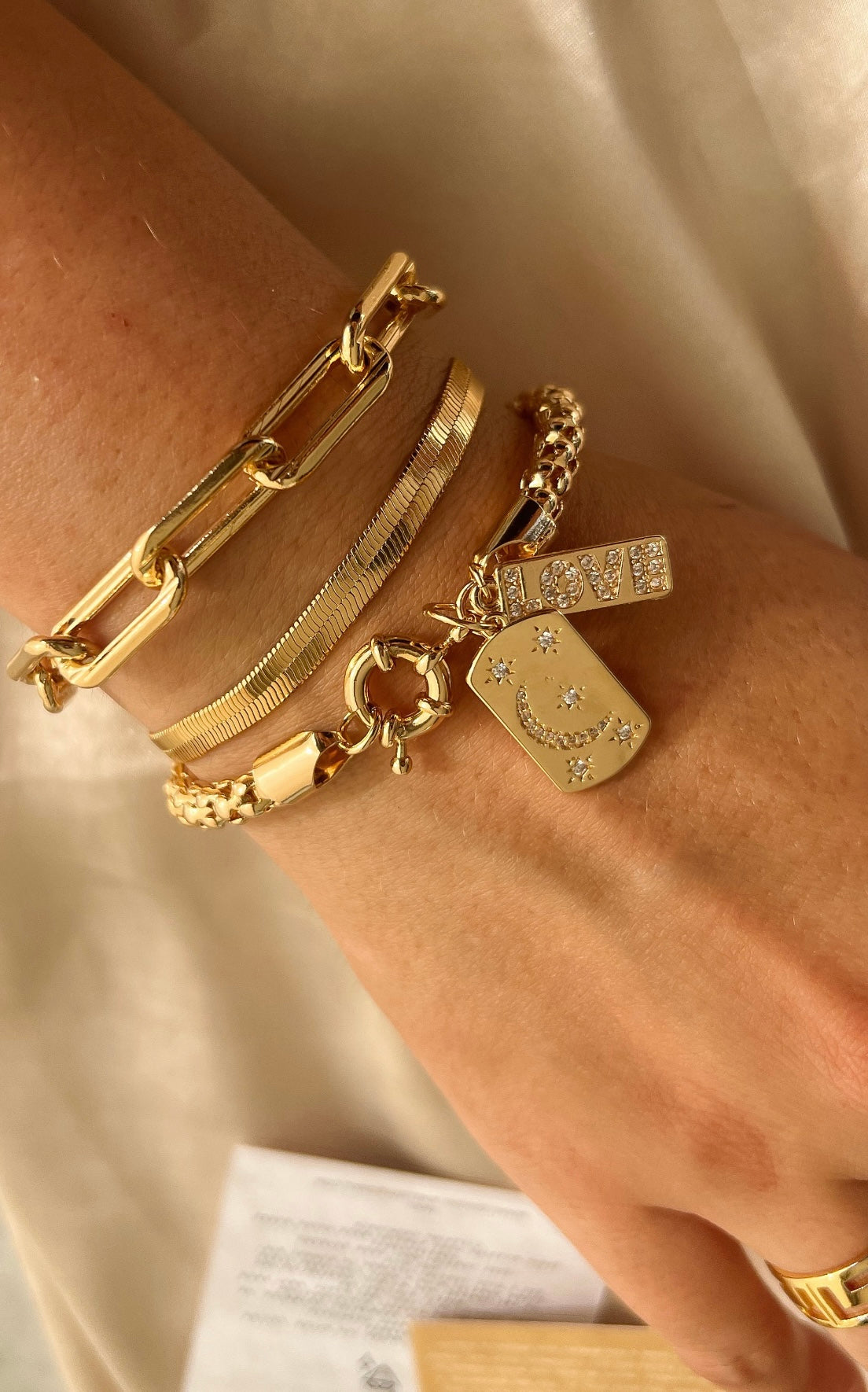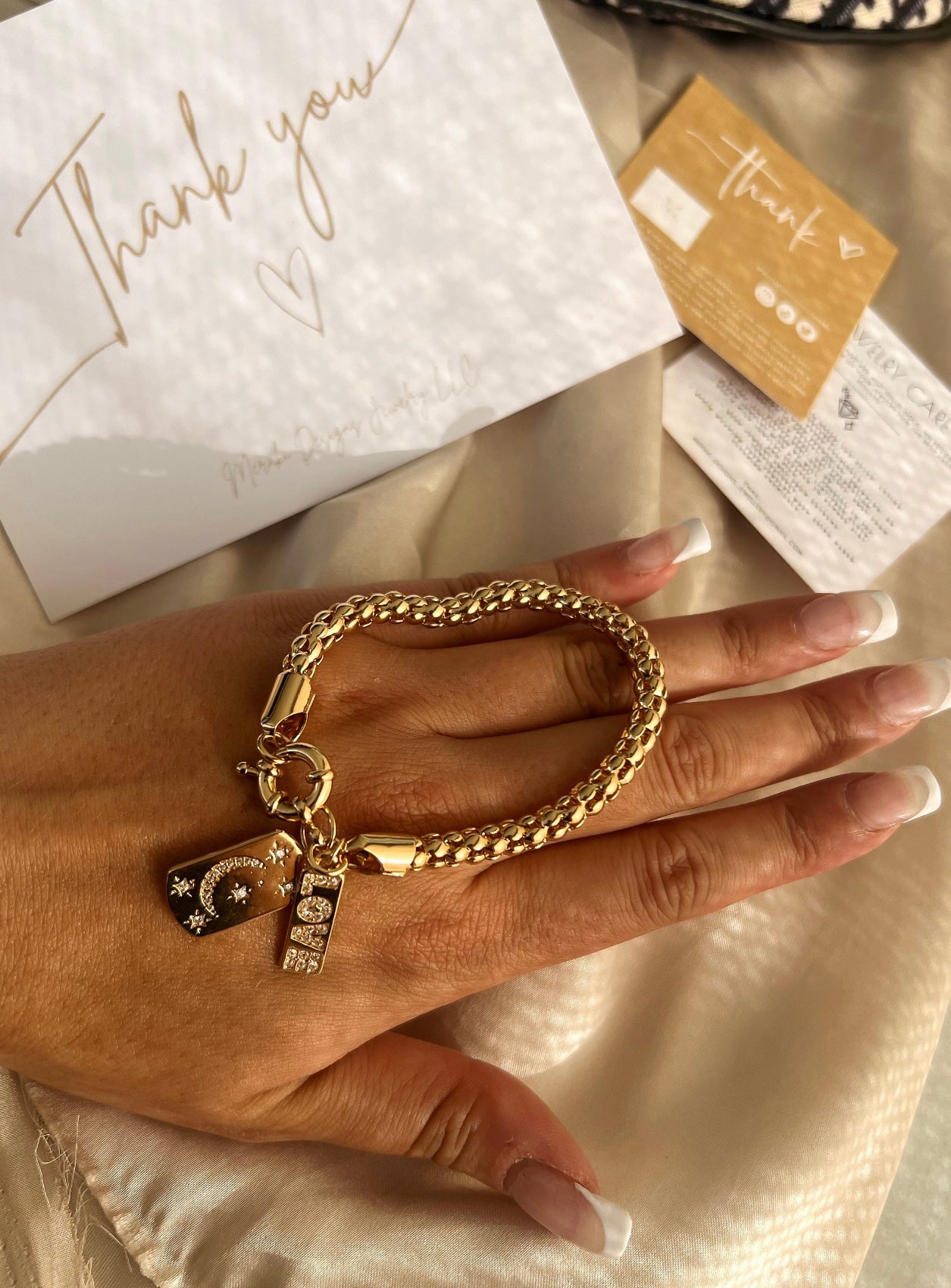 Our beautiful Everyday classy bracelet stack is a must! This set includes a chunky paperclip bracelet, a 4mm herringbone bracelet & a bolt clasp tubular bracelet with two beautiful charms, a moon charm & a love charm. These bracelets are made with the highest quality gold filled with a base metal of brass.

If you want a daintier look you can purchase either one alone or go for the full look and get the full set! This set is perfect for daily wear & very comfortable overall.

Benefits of investing in Gold filled jewelry:
1. Cost Savings: Investing in gold-filled jewelry is a great way to enjoy the benefits of gold without the high cost of solid gold jewelry. Gold-filled jewelry contains a much higher proportion of gold than gold-plated jewelry, making it a great option for those looking to save money while still enjoying the look of gold.
2. Durability: Gold-filled jewelry is much more durable than gold-plated jewelry and is designed to last for many years. This makes it an excellent investment for those who want to enjoy the beauty and quality of gold without having to worry about it deteriorating quickly.
3. Variety: Gold-filled jewelry comes in a wide range of styles and designs, from simple classic pieces to more intricate and modern pieces. This allows you to find the perfect piece to suit your taste and budget.
4. Hypoallergenic: Gold-filled jewelry is non-allergenic, making it an ideal choice for those with sensitive skin
5. Value: Gold-filled jewelry is a great way to invest in gold without having to pay the full price of solid gold jewelry. Over time, gold-filled jewelry will increase in value as the gold content increases, making it a great way to invest now knowing you are receiving the best bang for your buck.

Follow us on
Instagram: MerakidesignsJewelry
Tik Tok: Merakidesignsjewelry