Biggest sale of the year! 35% off with code: "CYBERMONDAY"!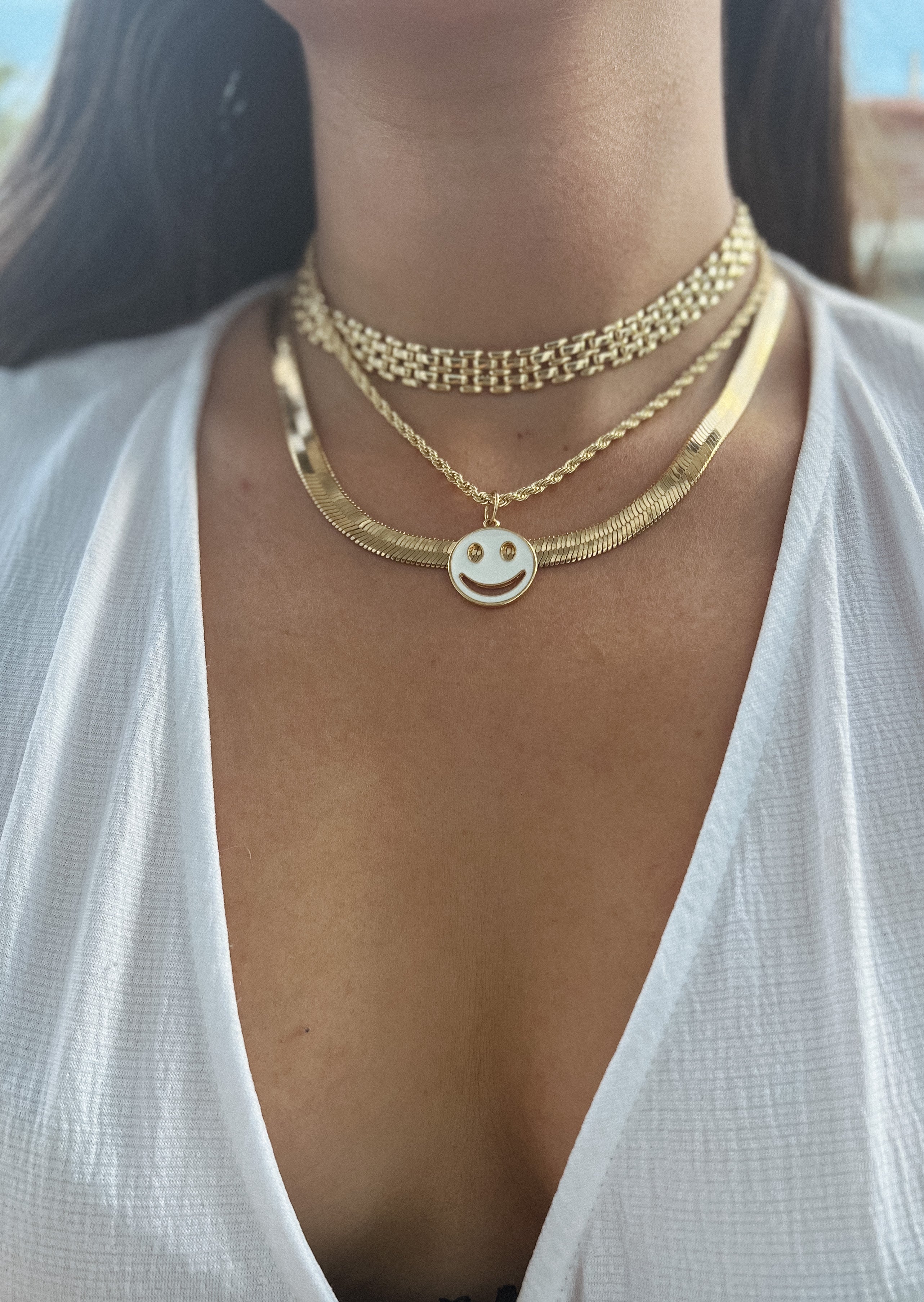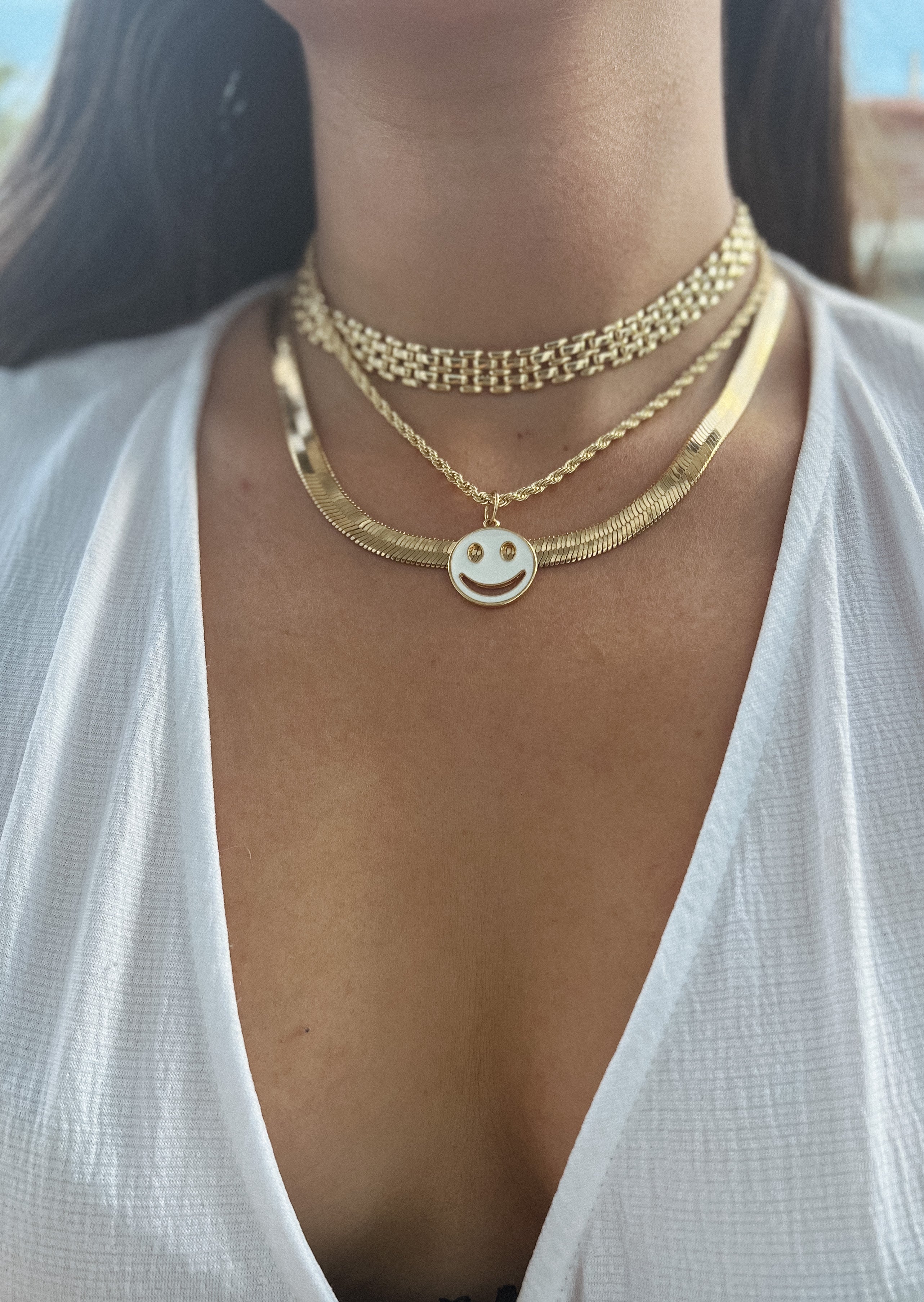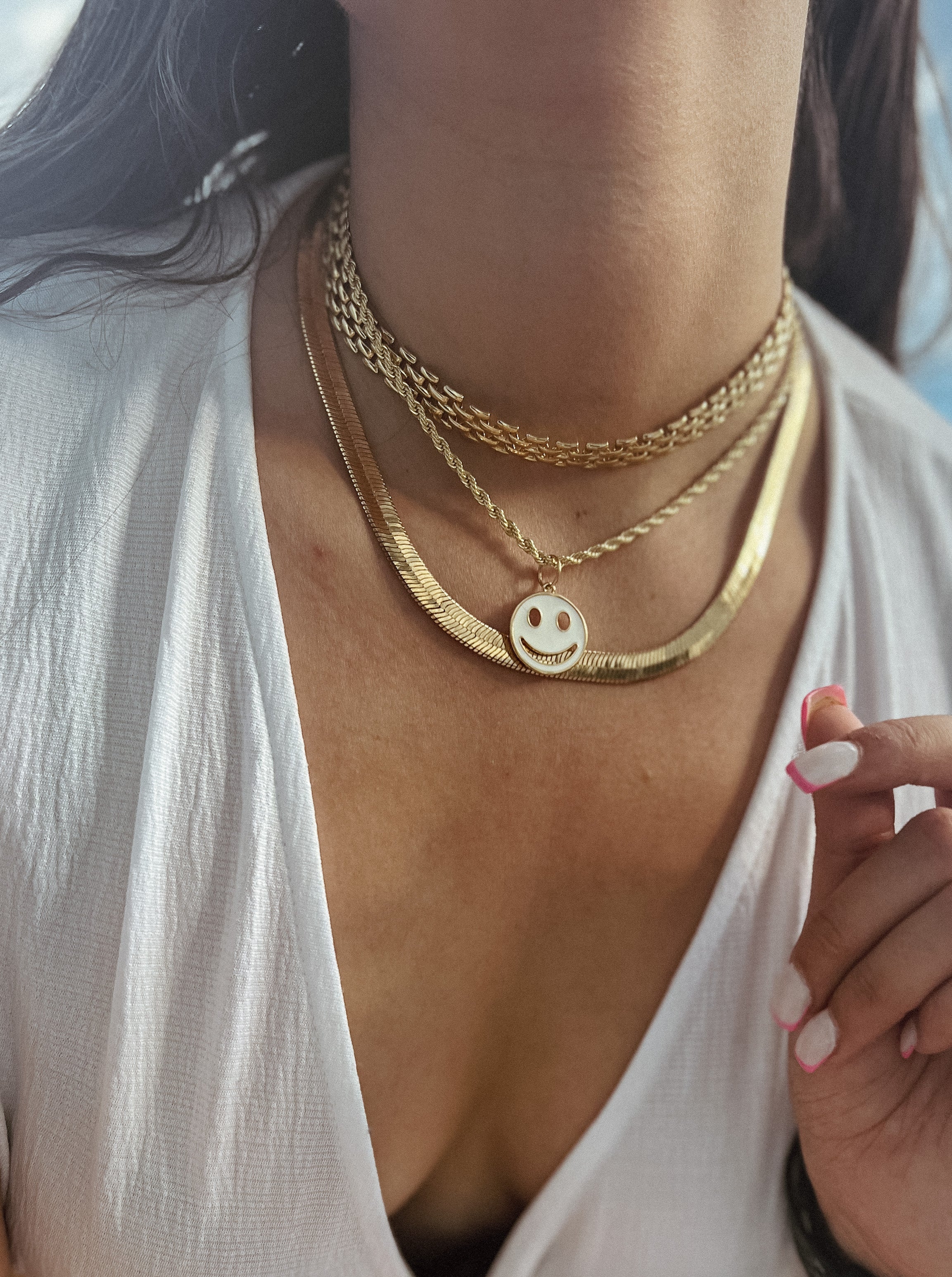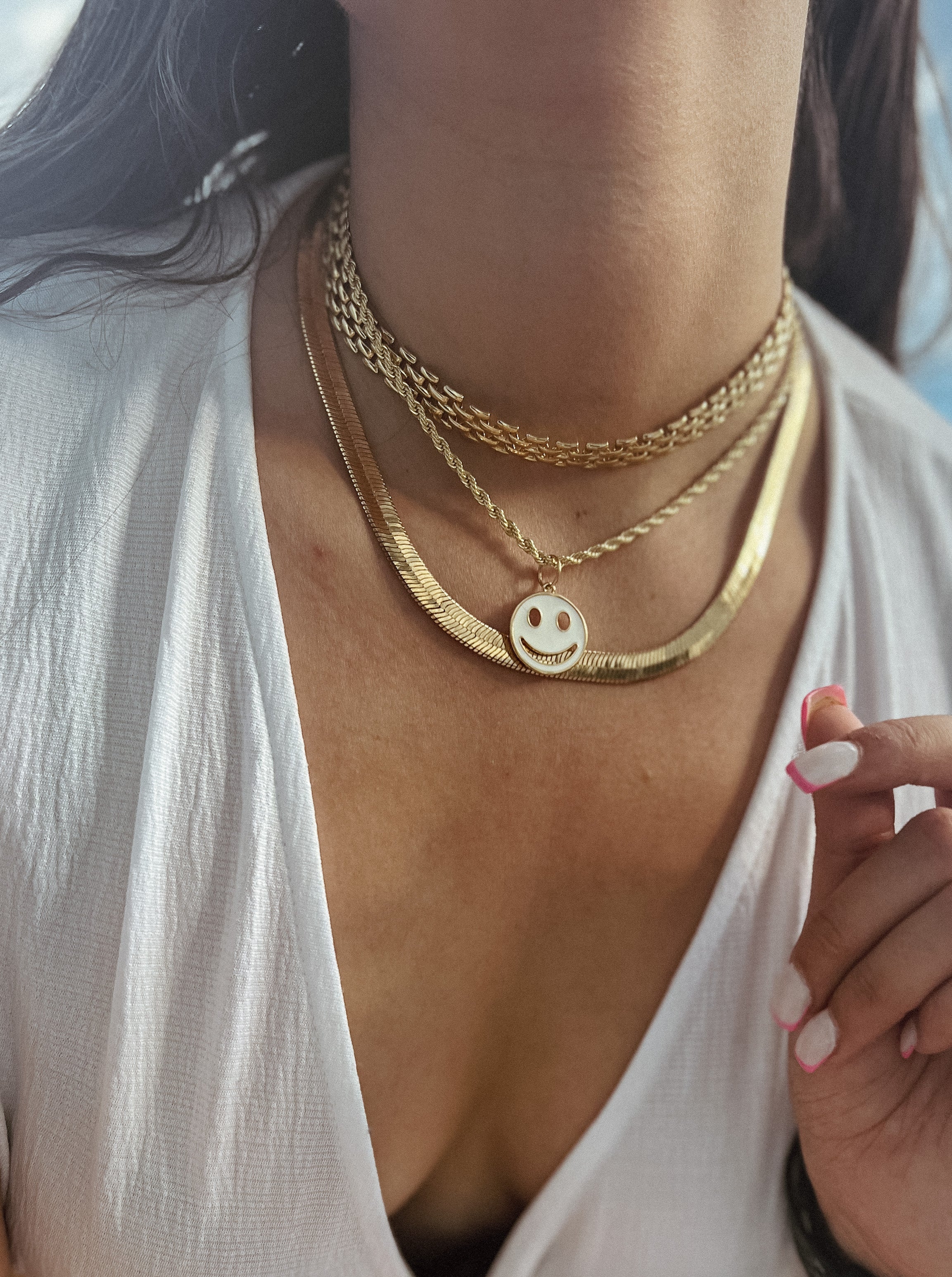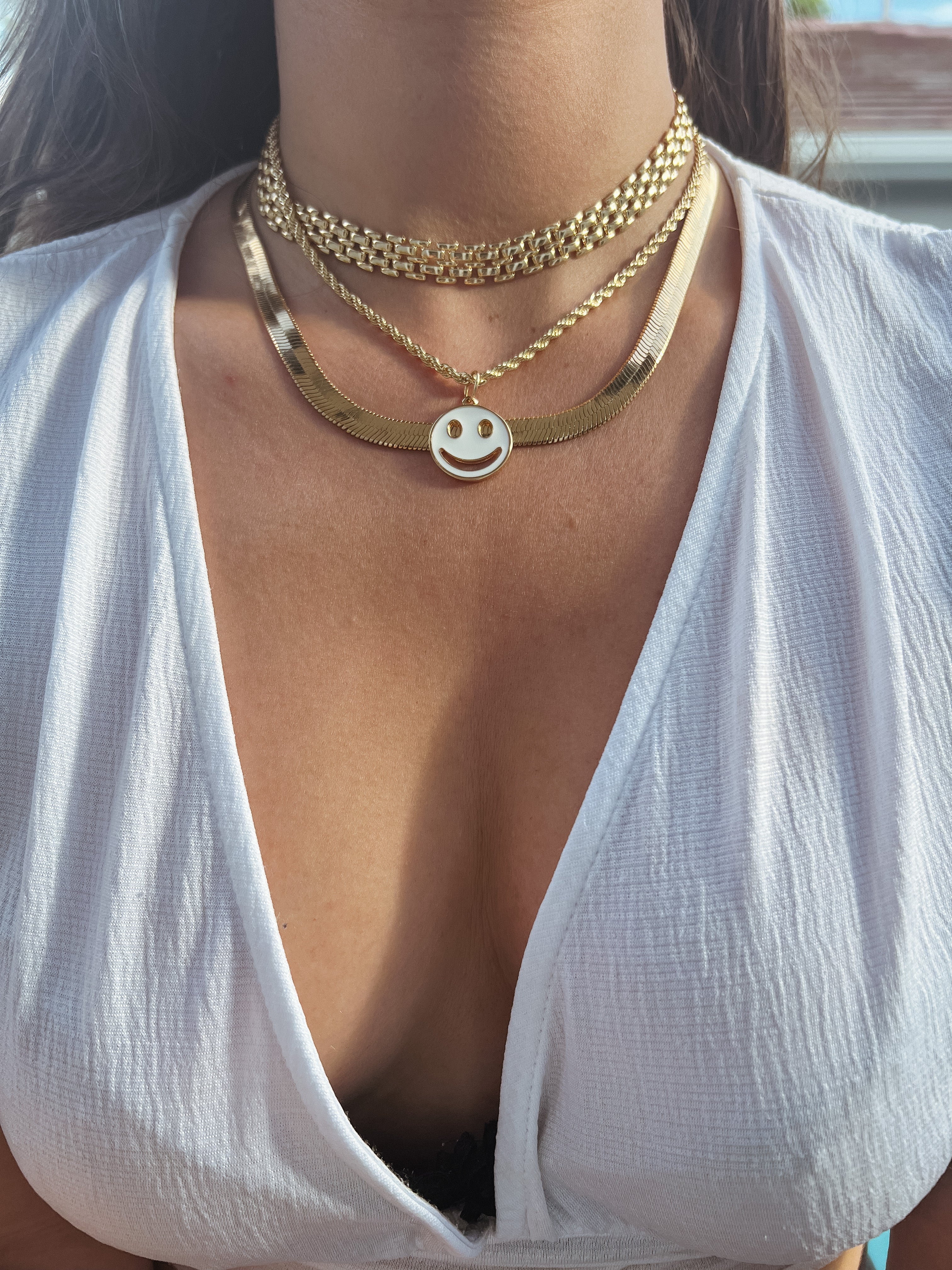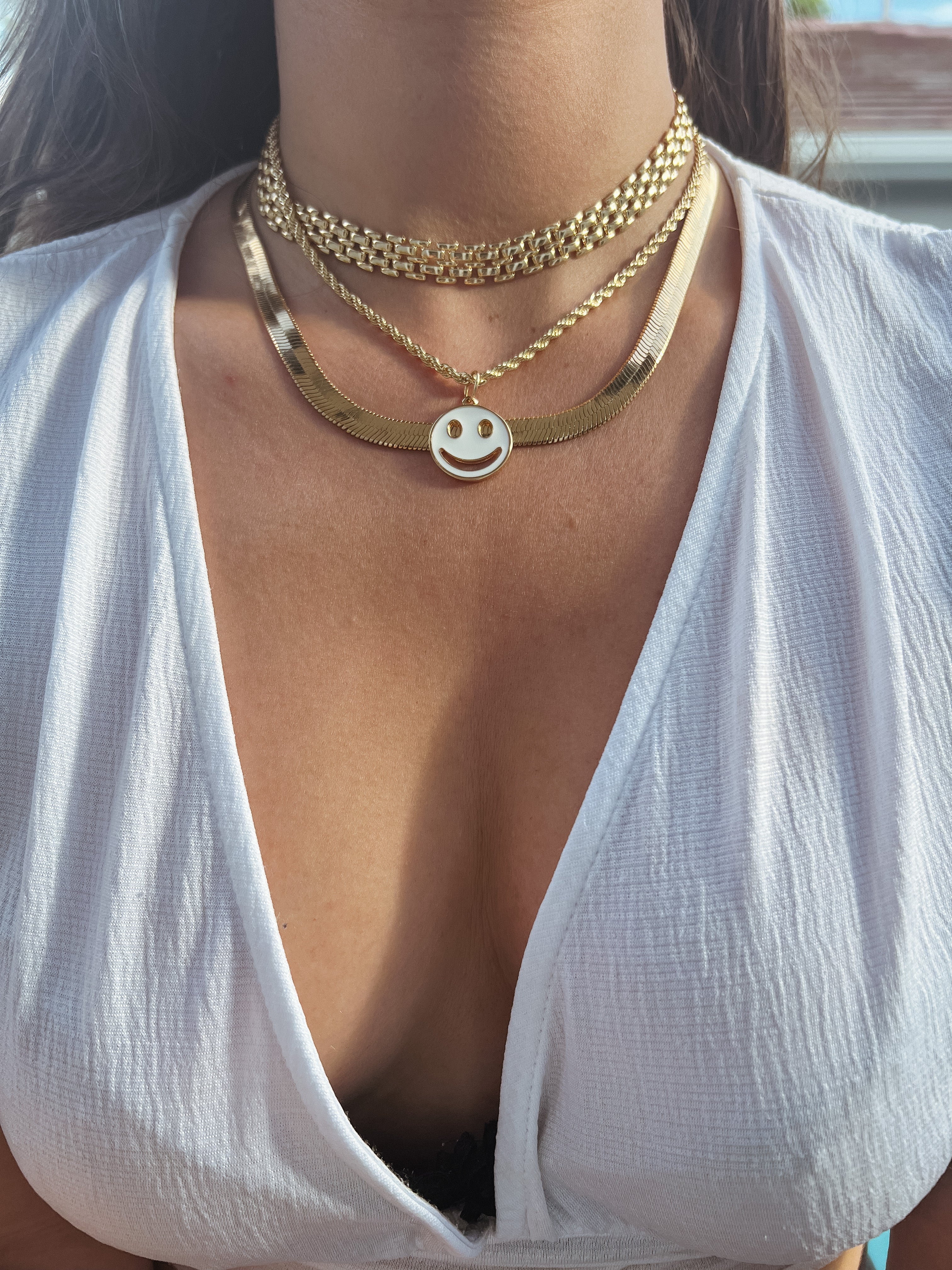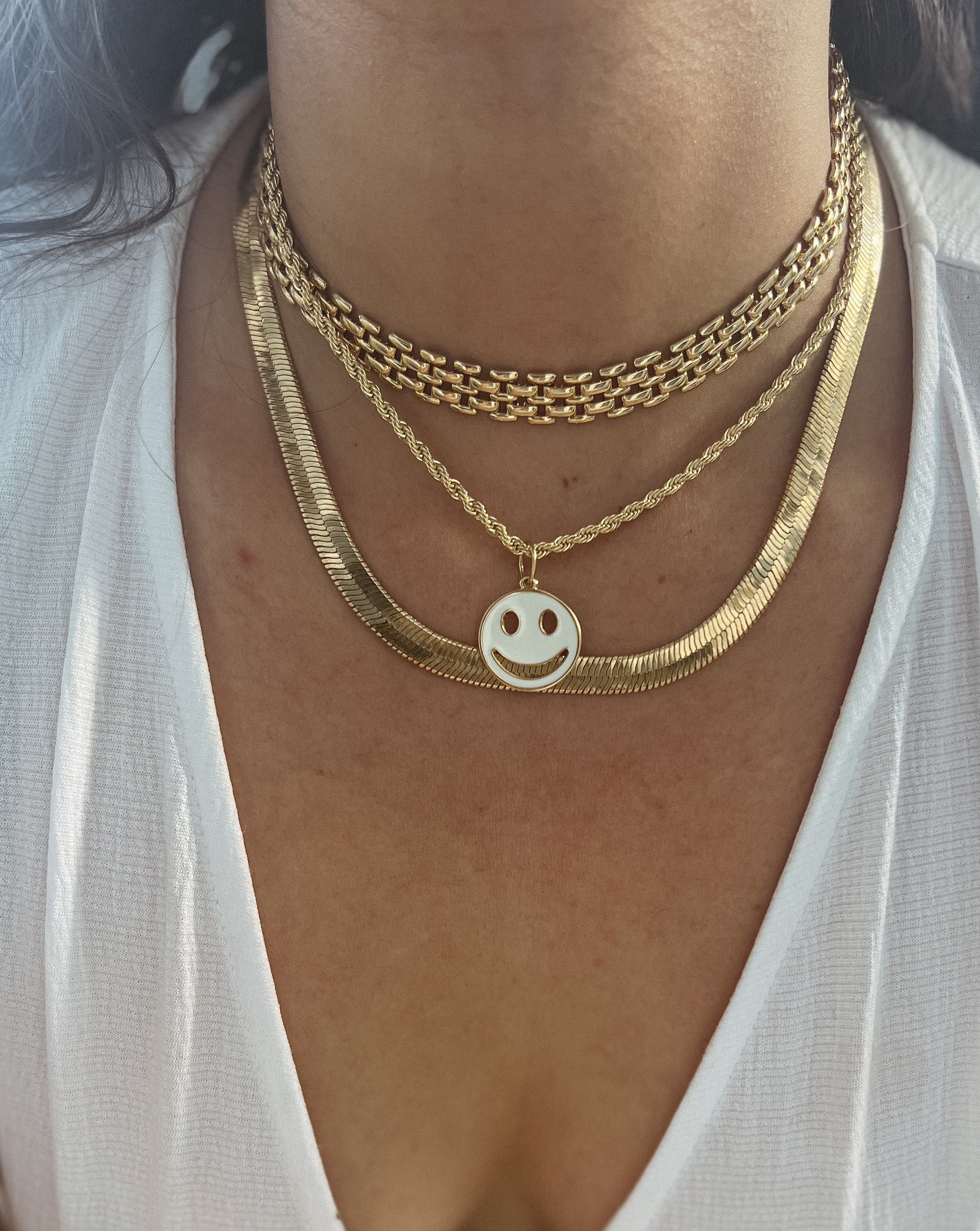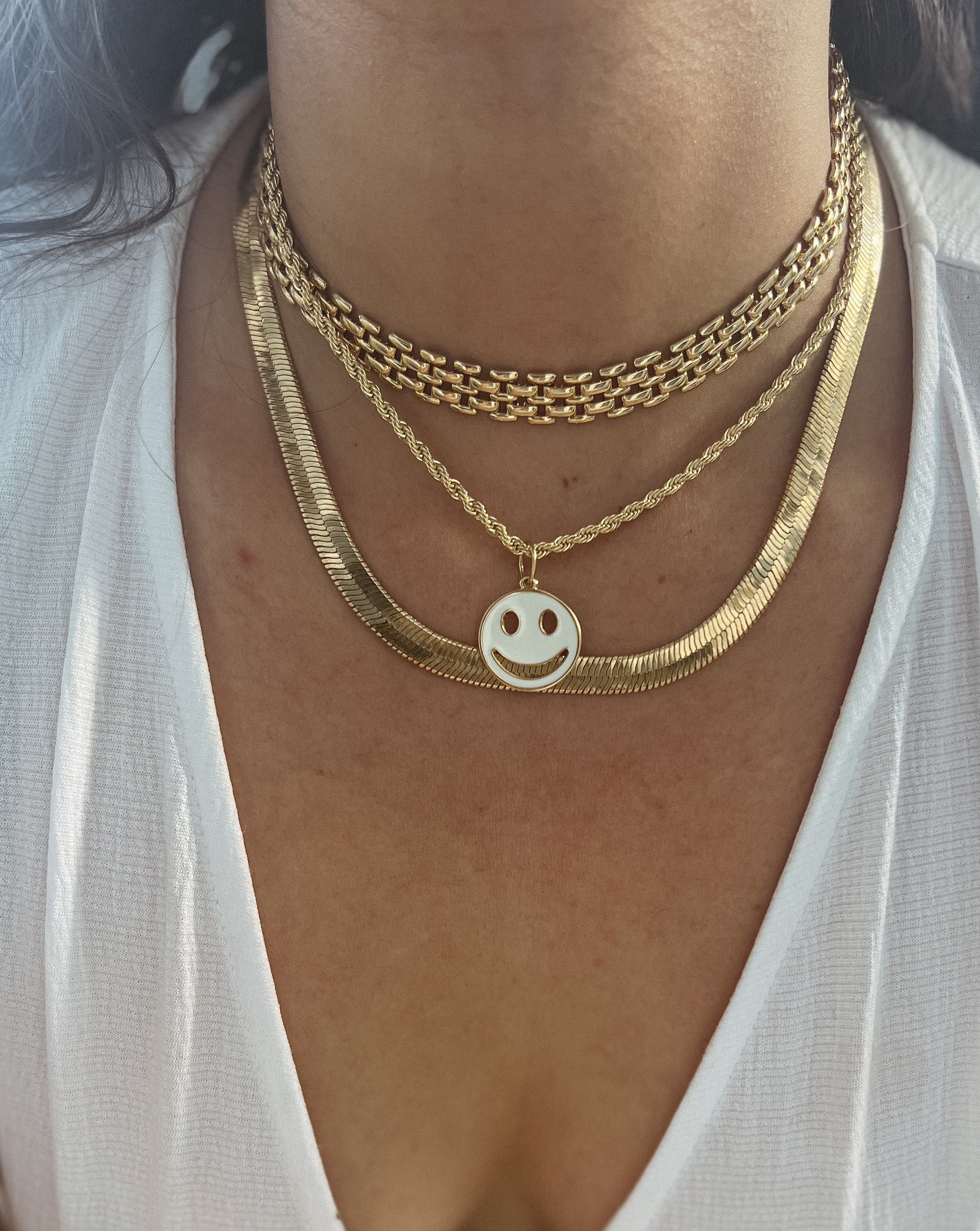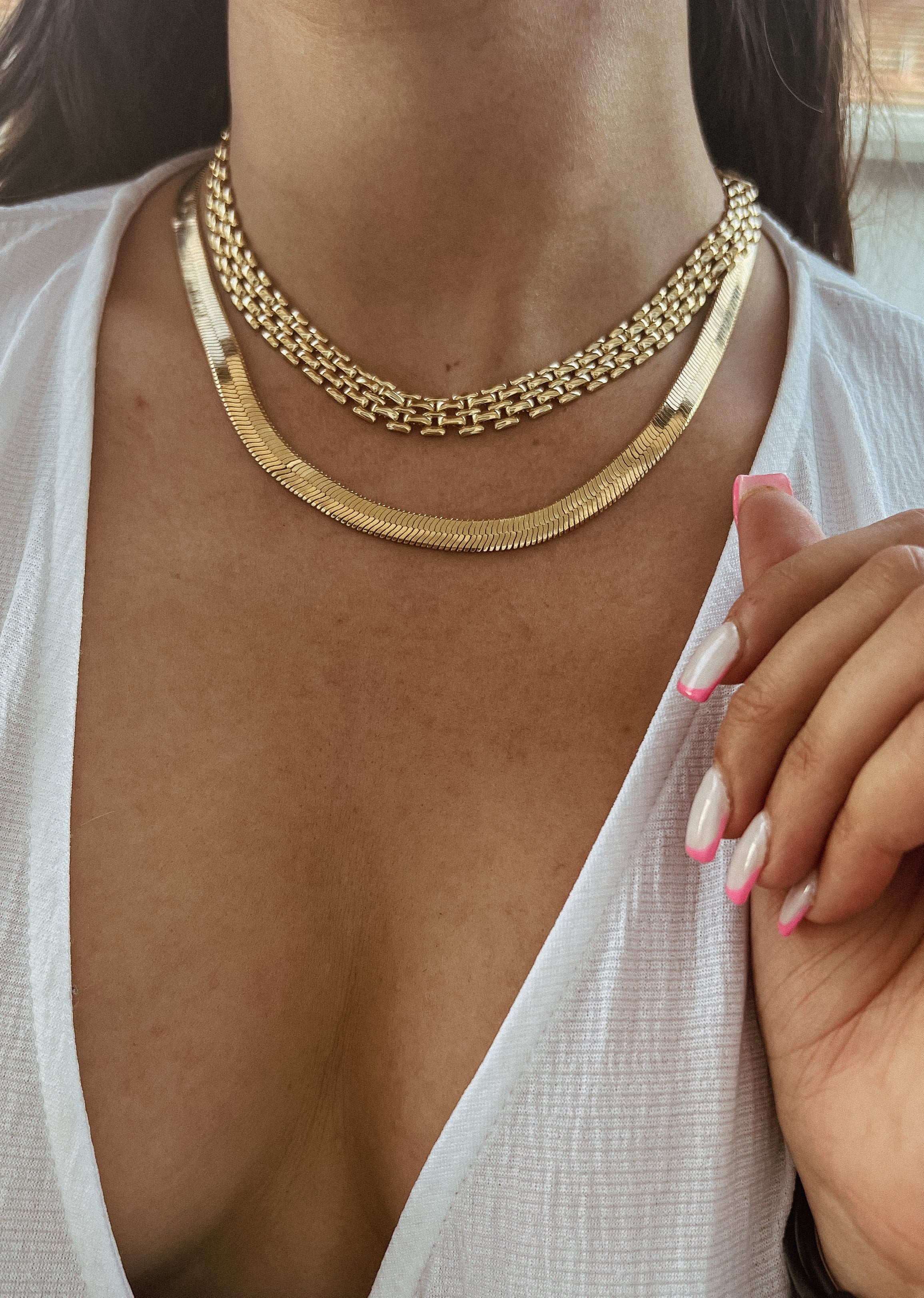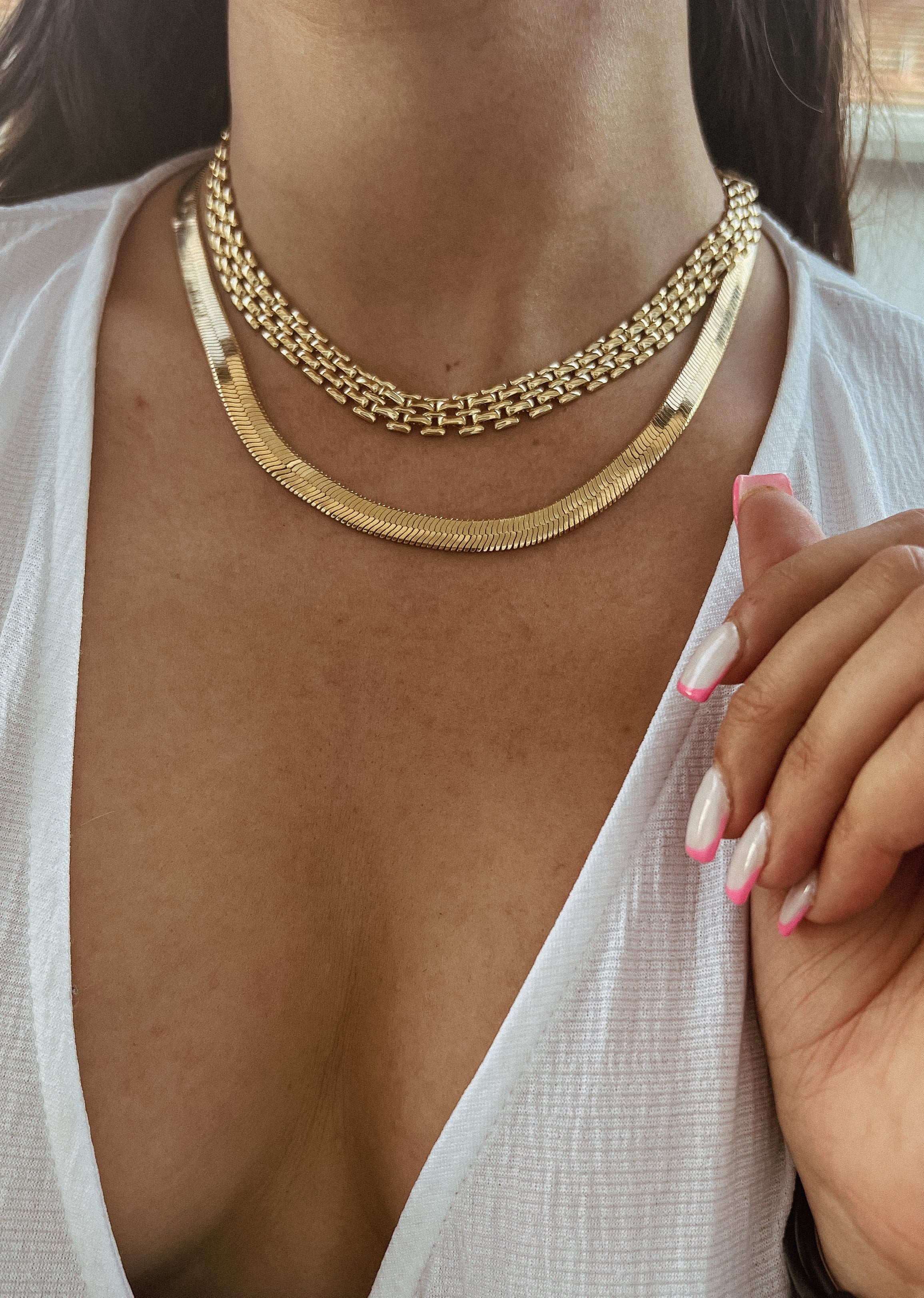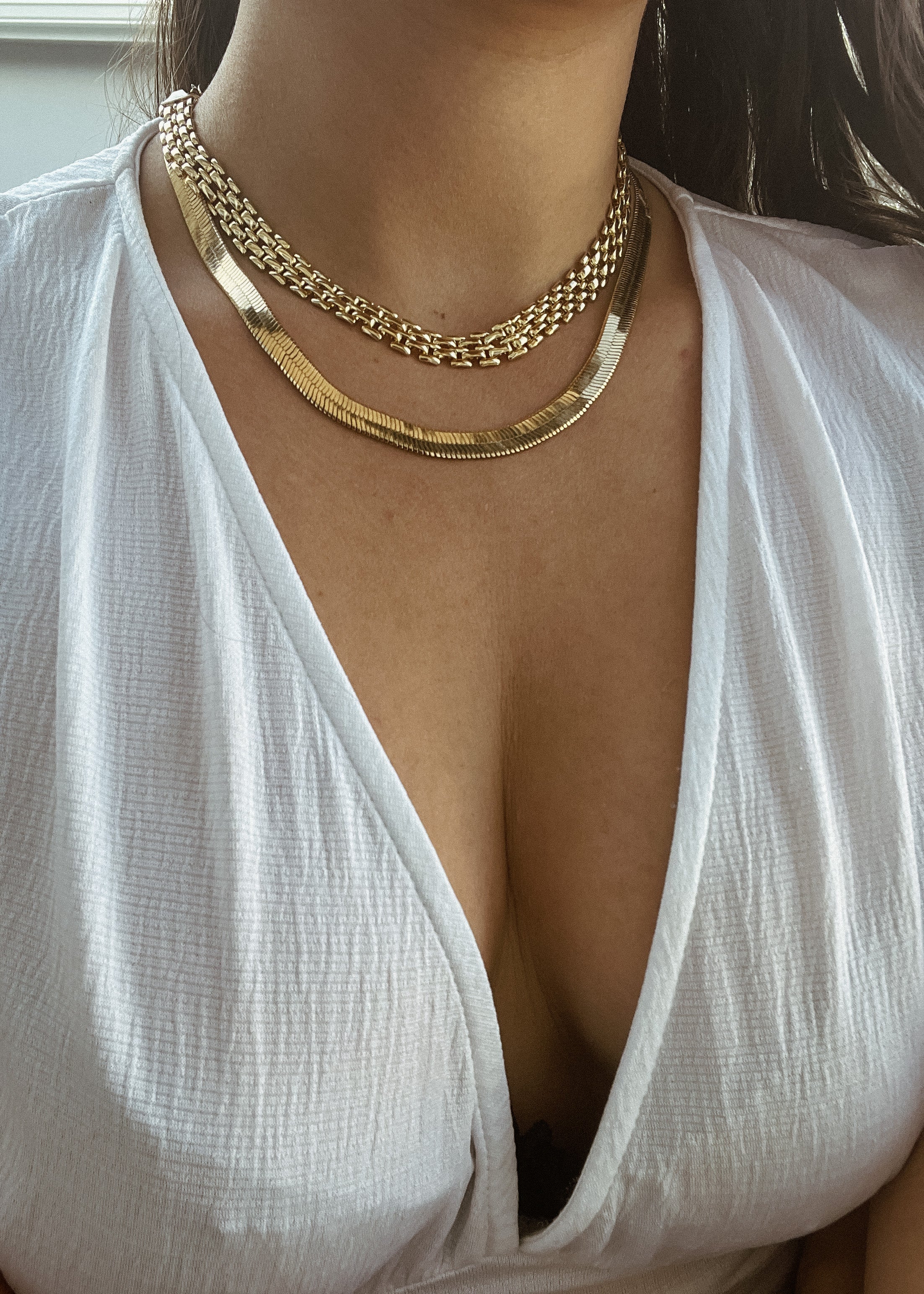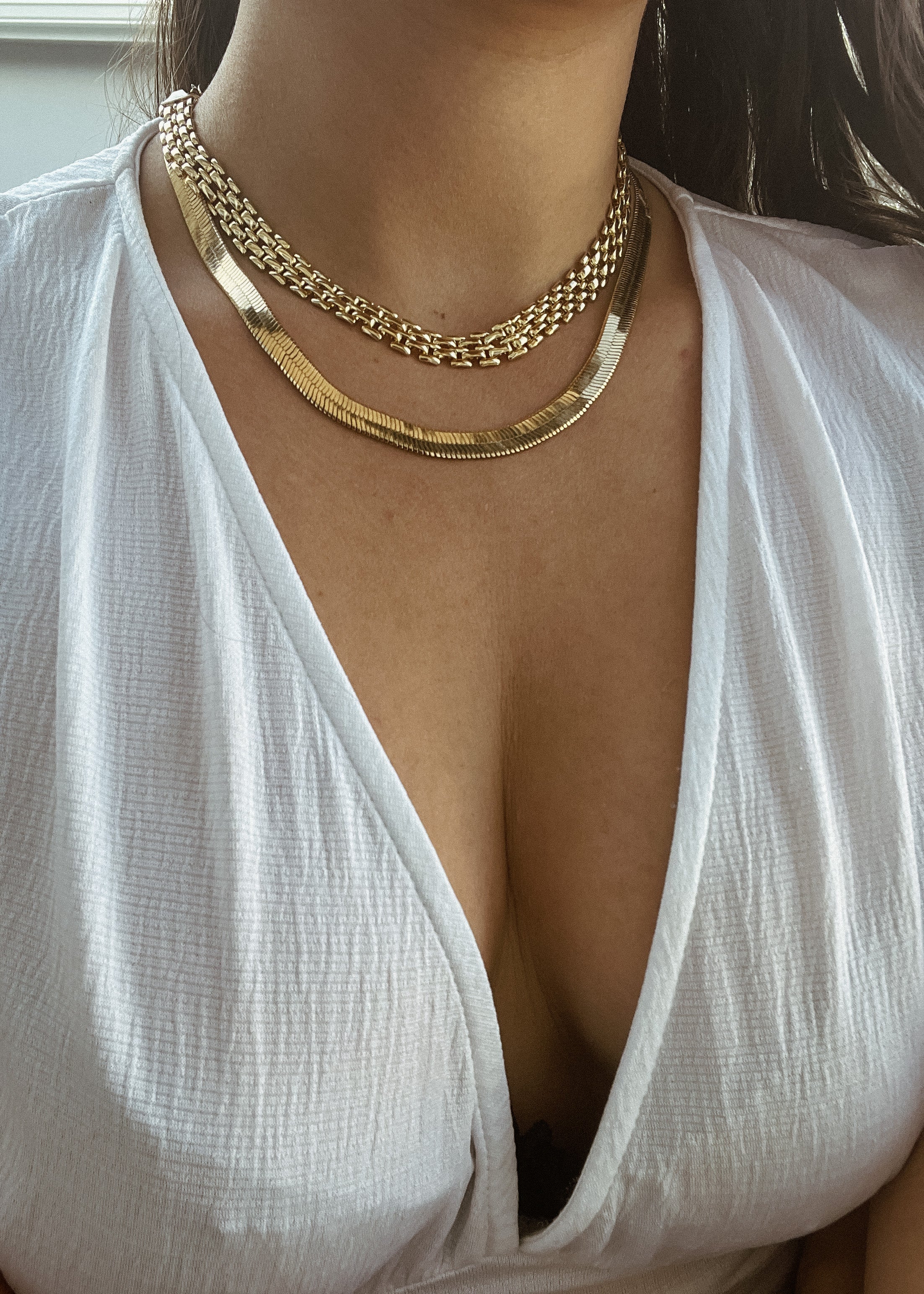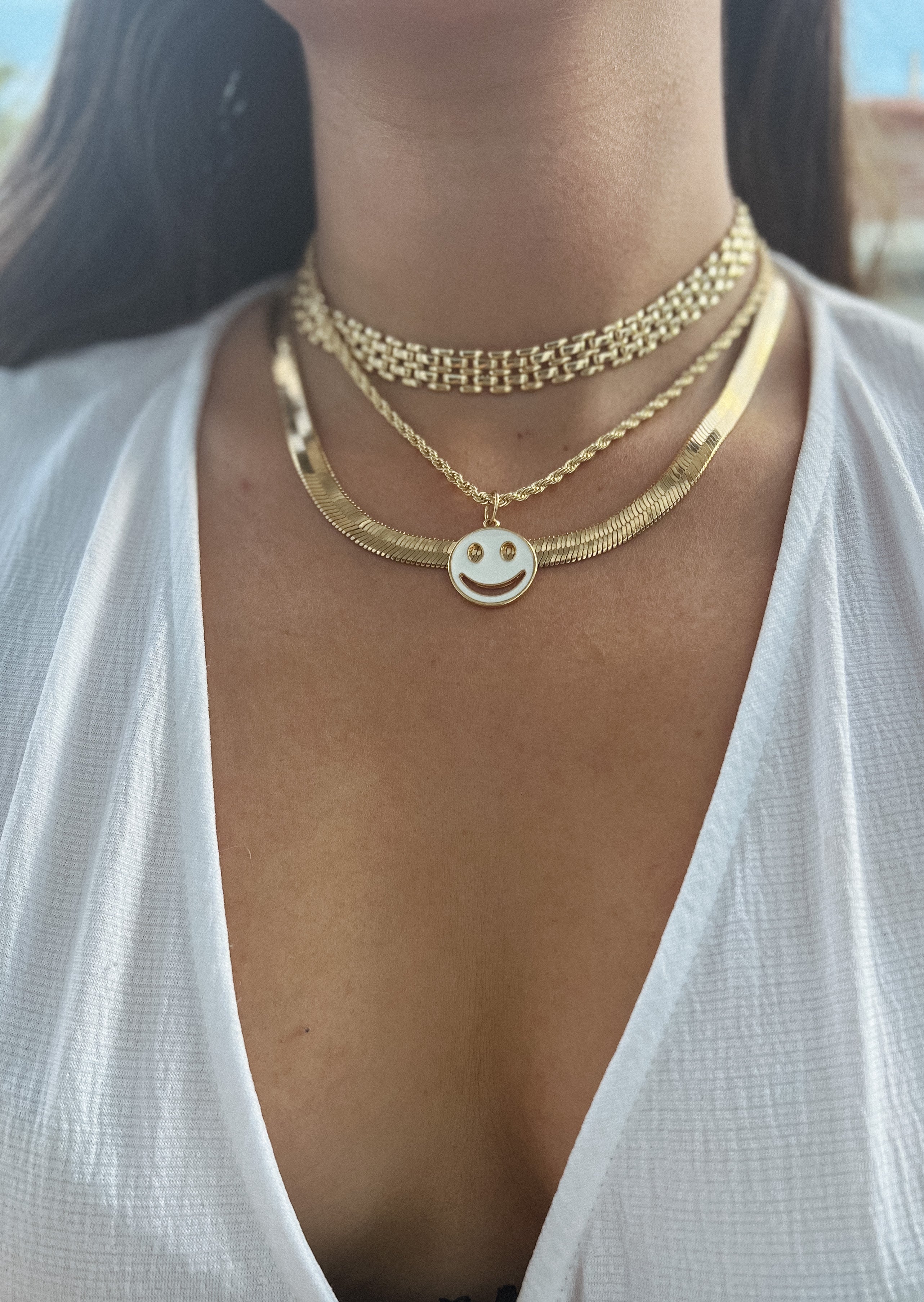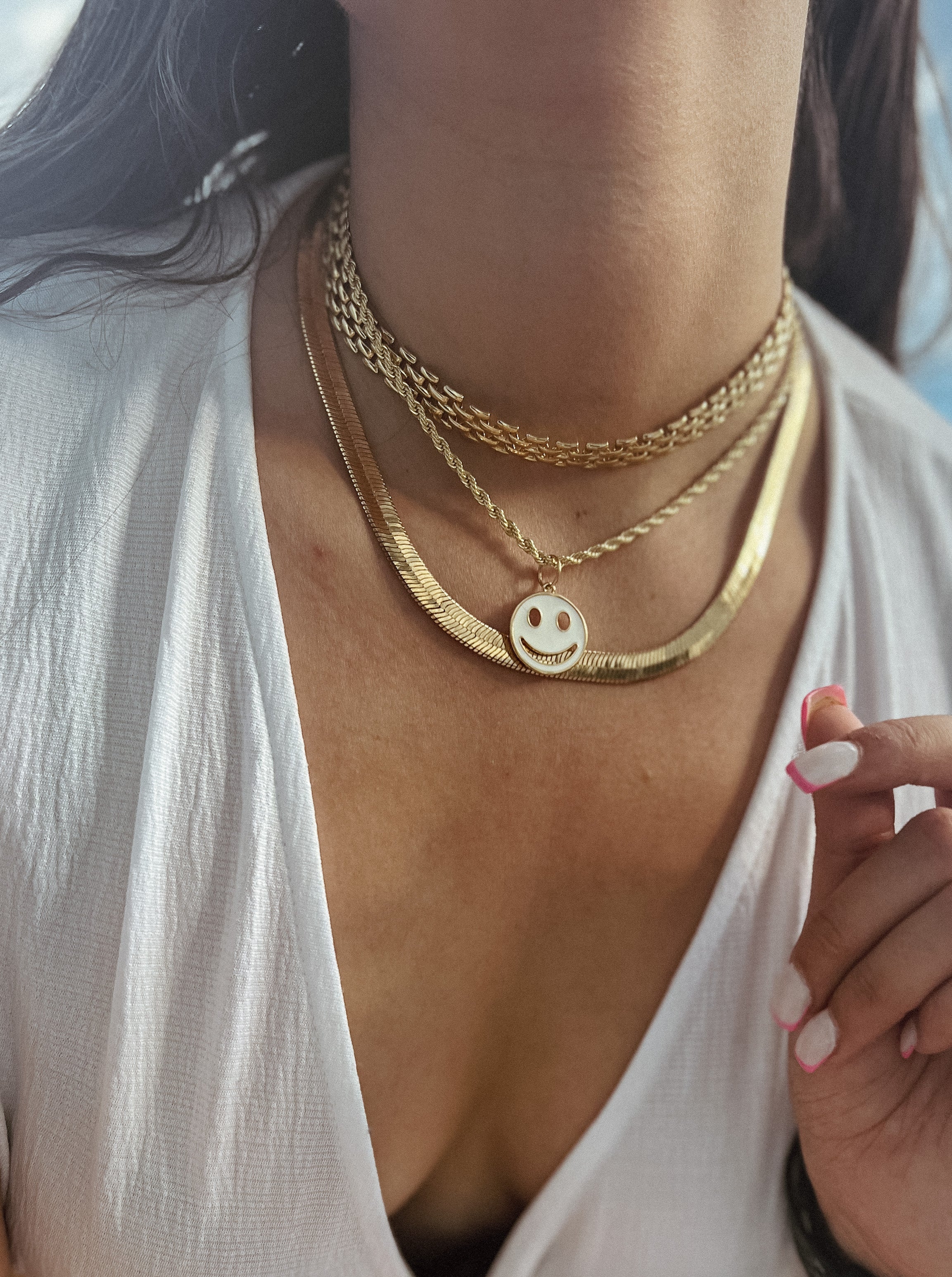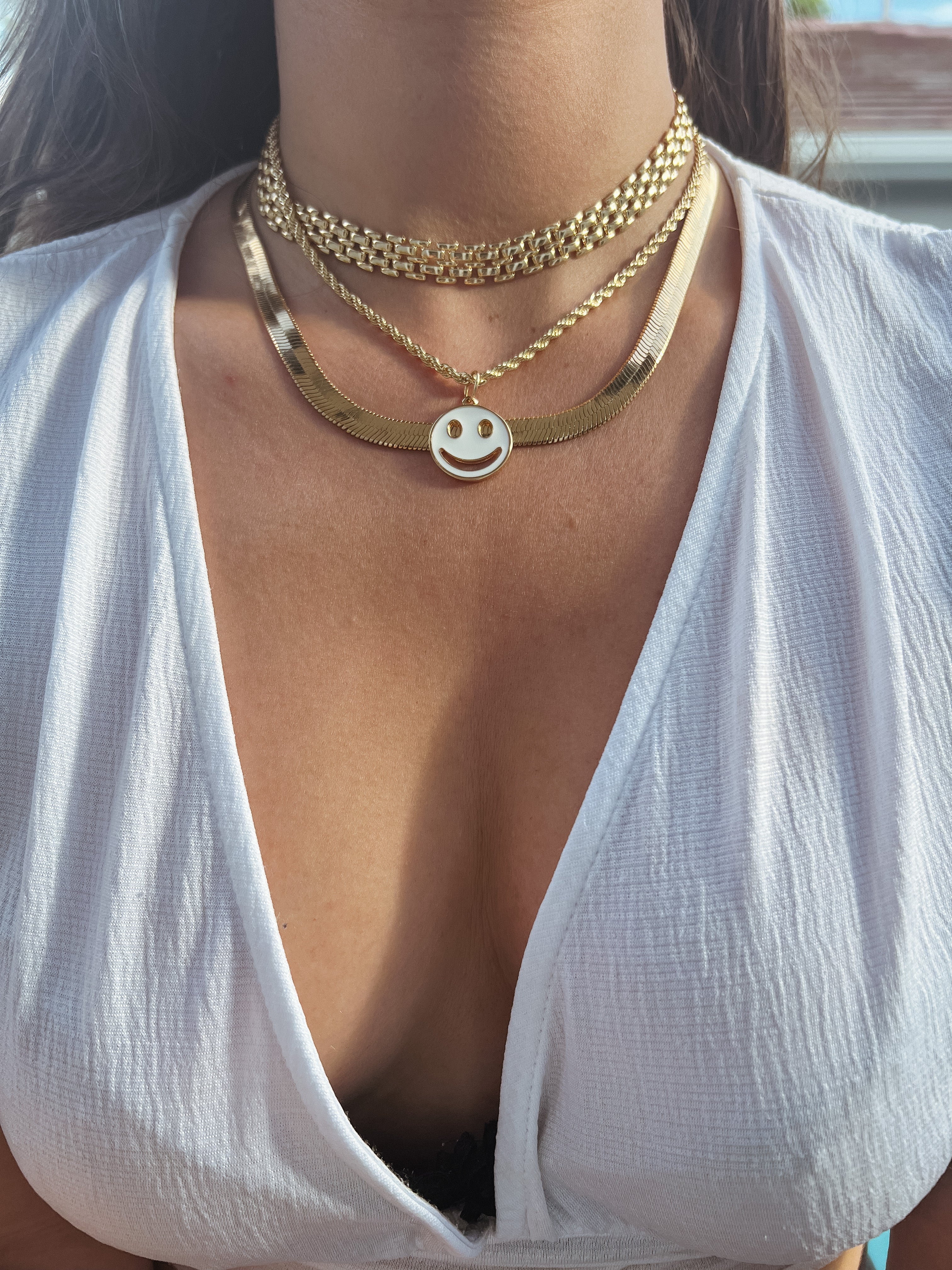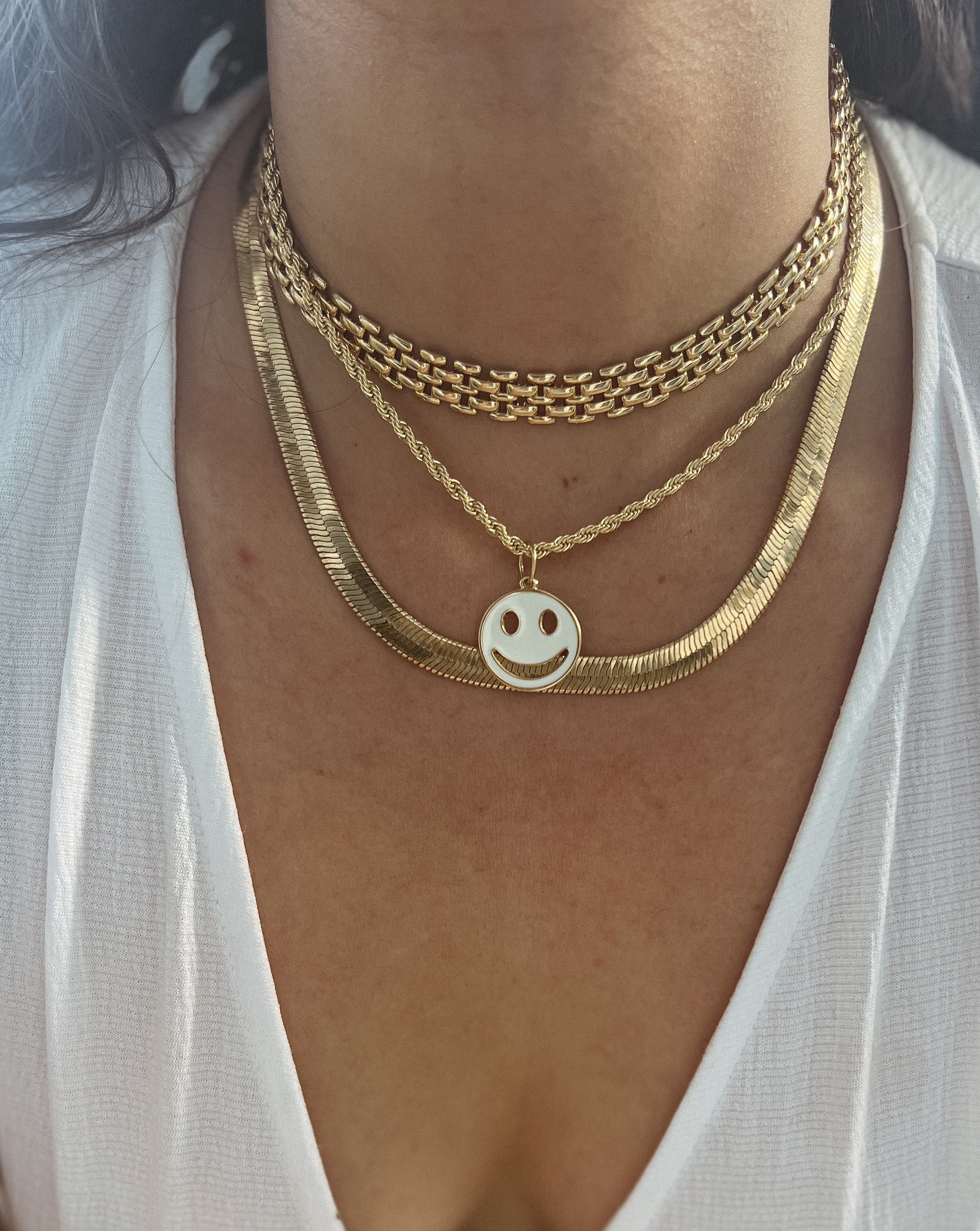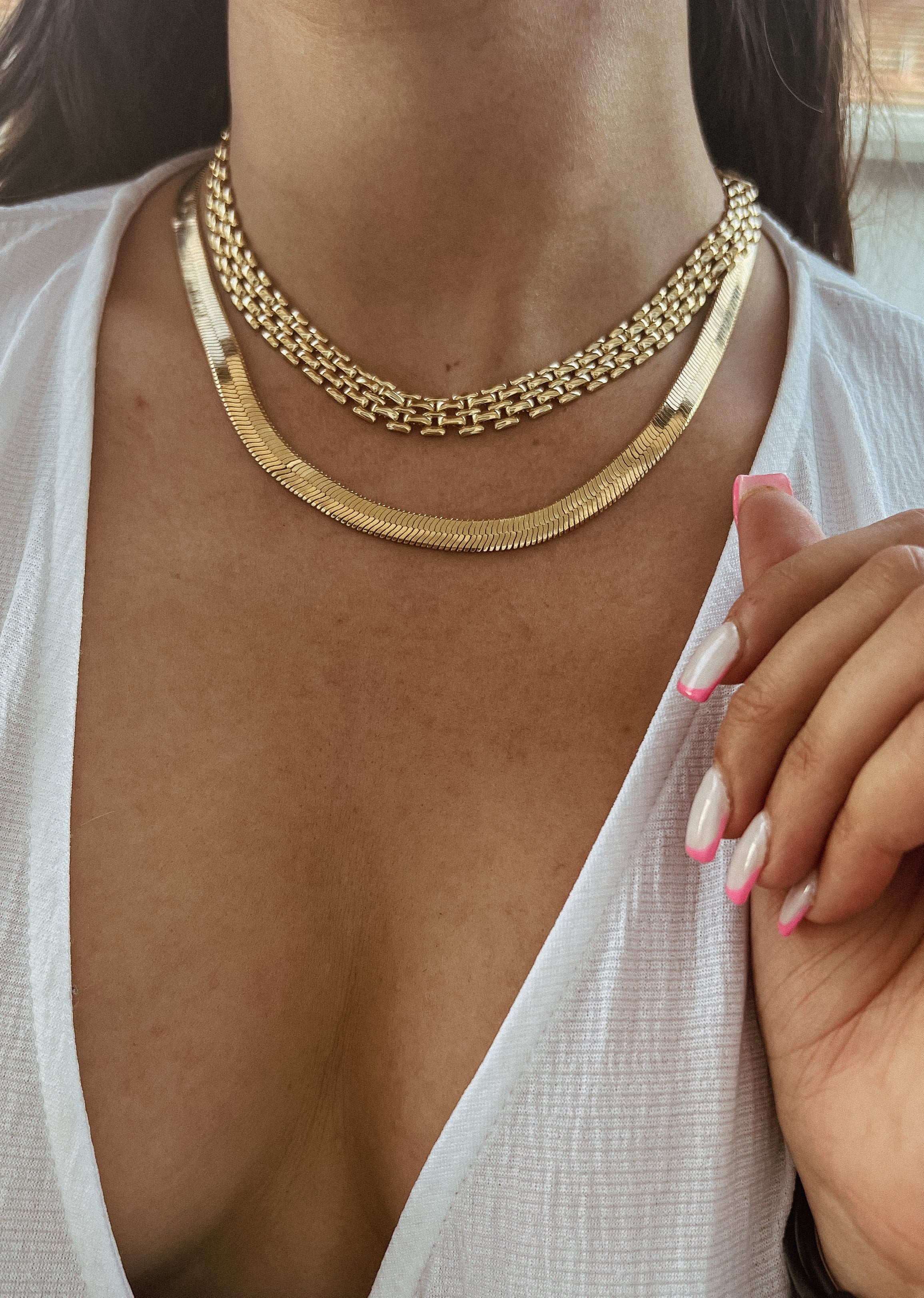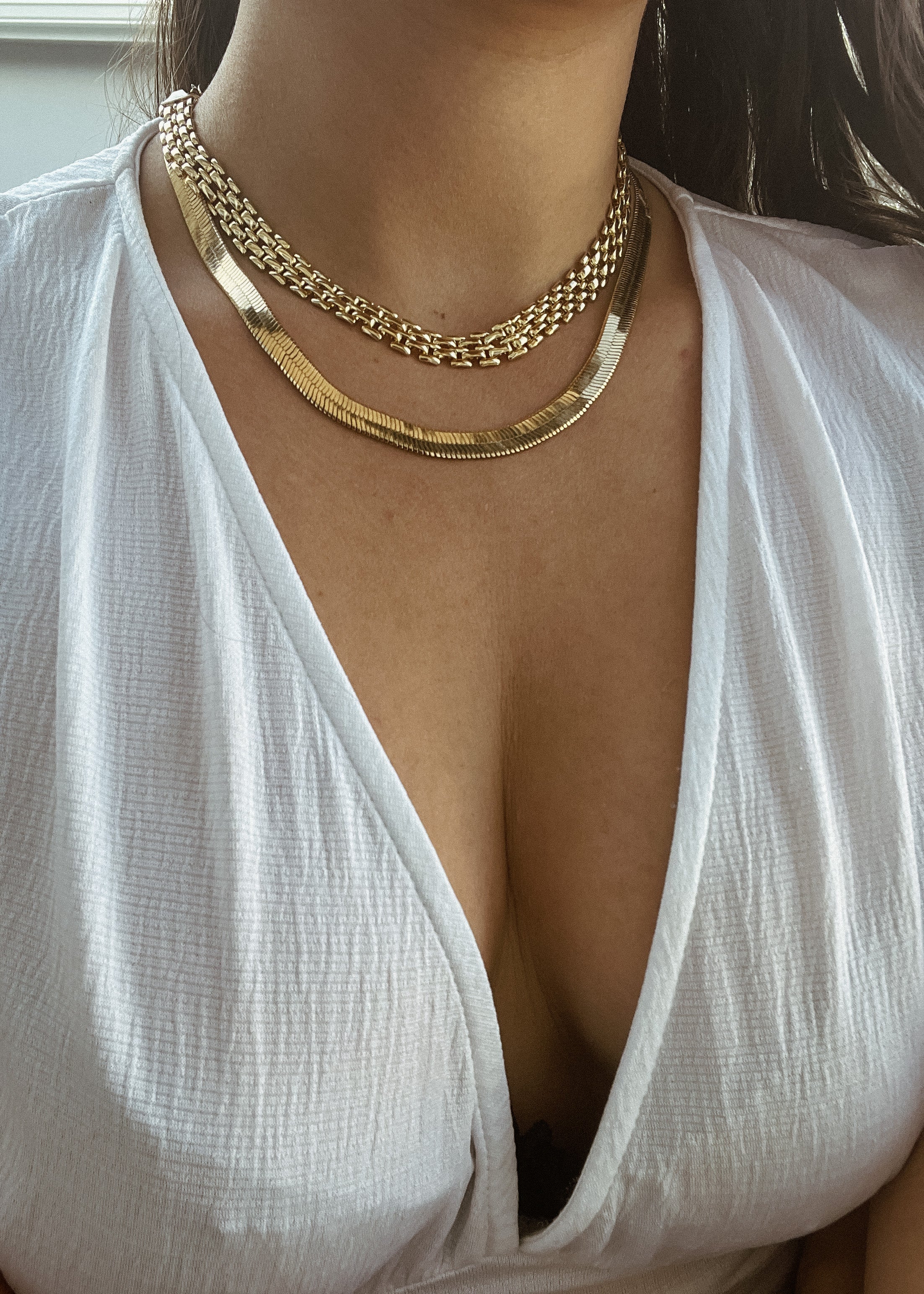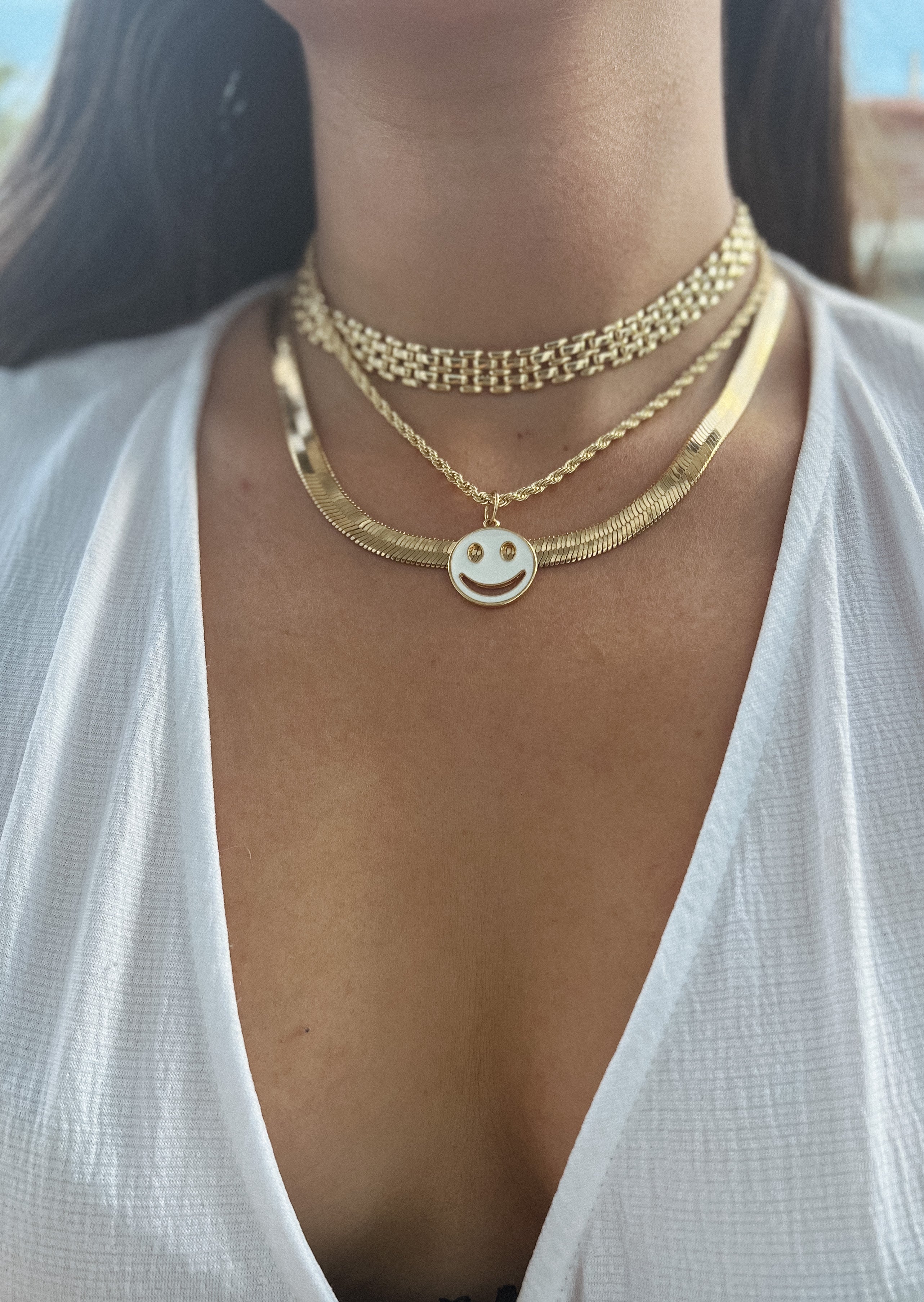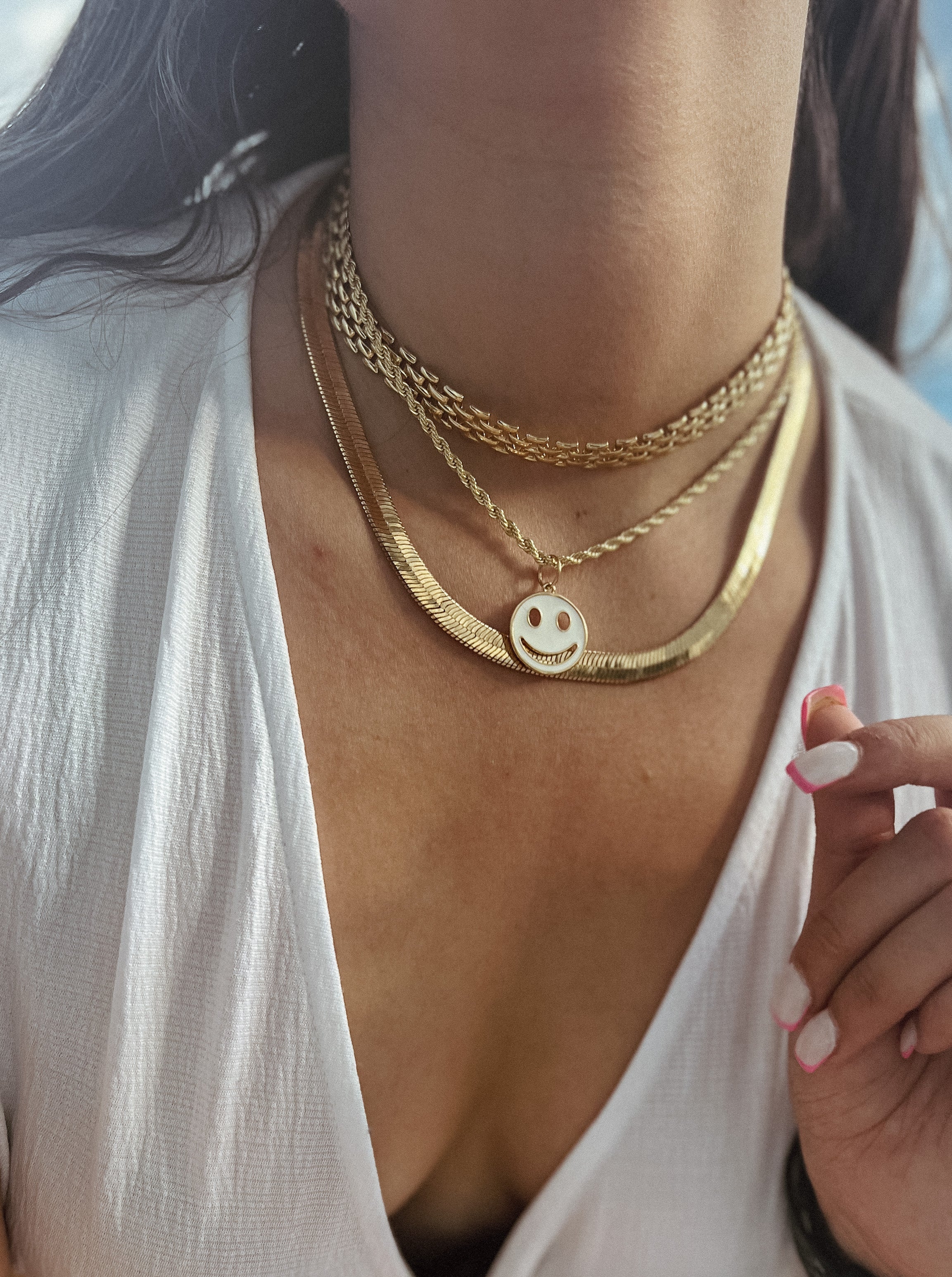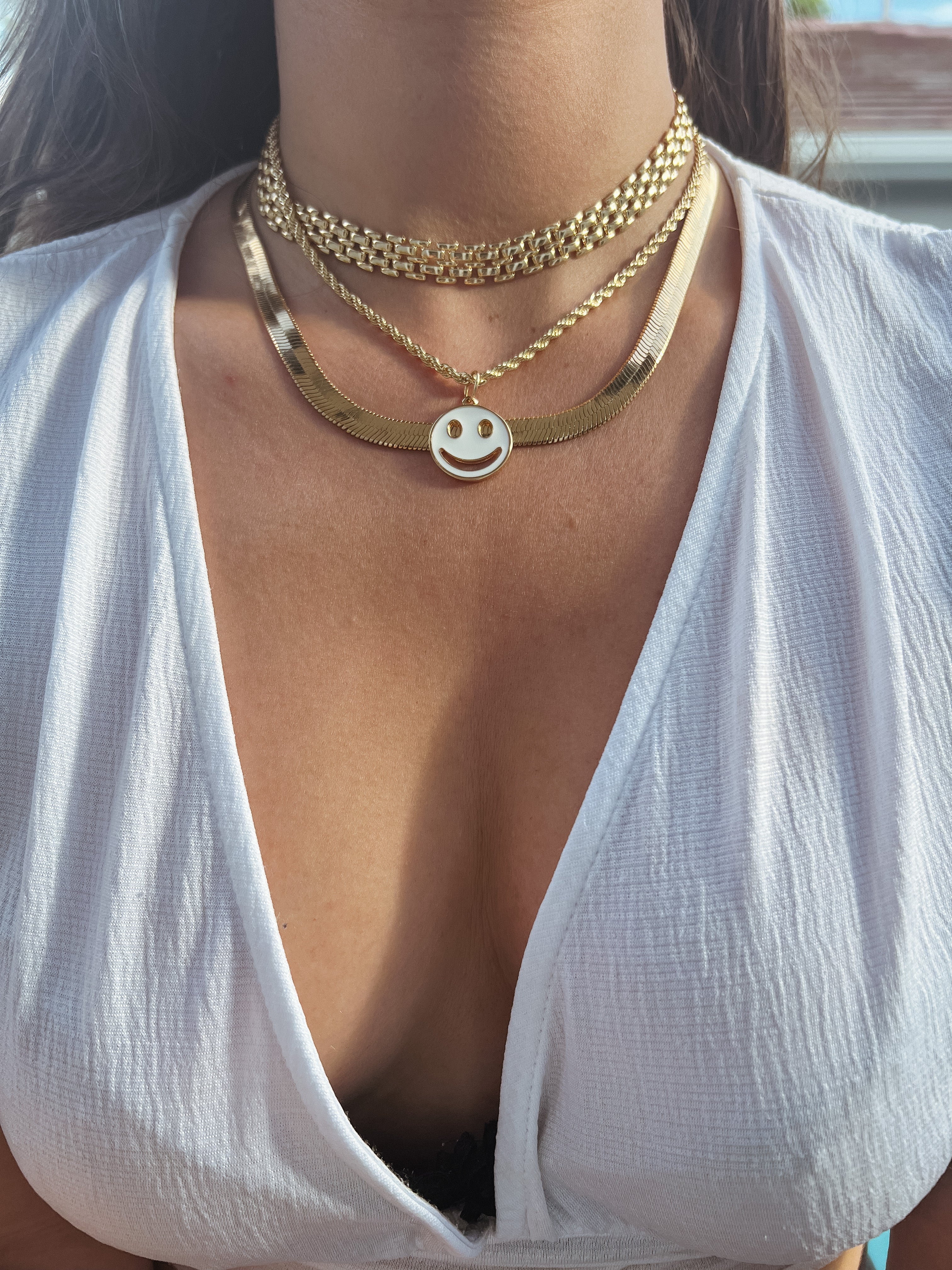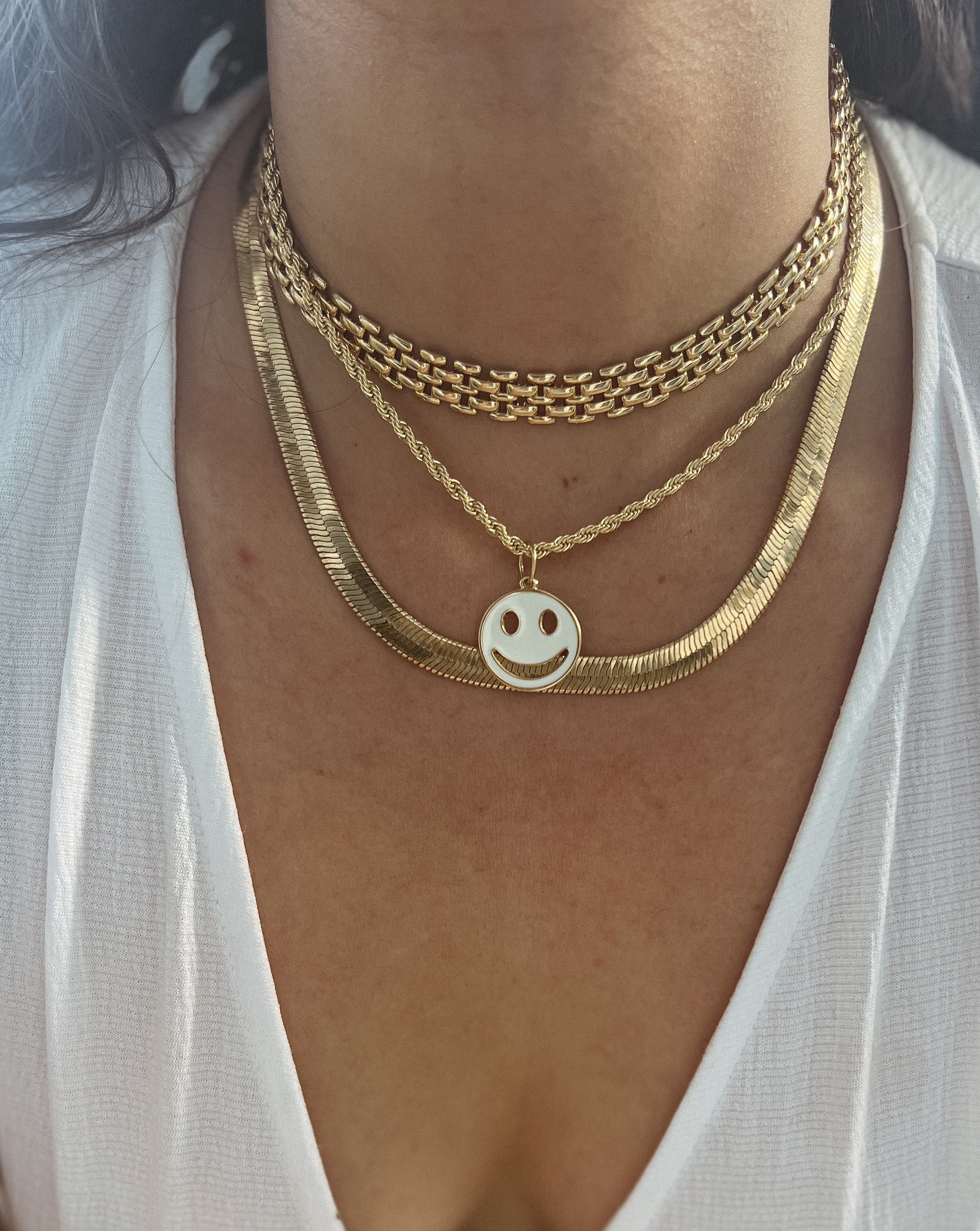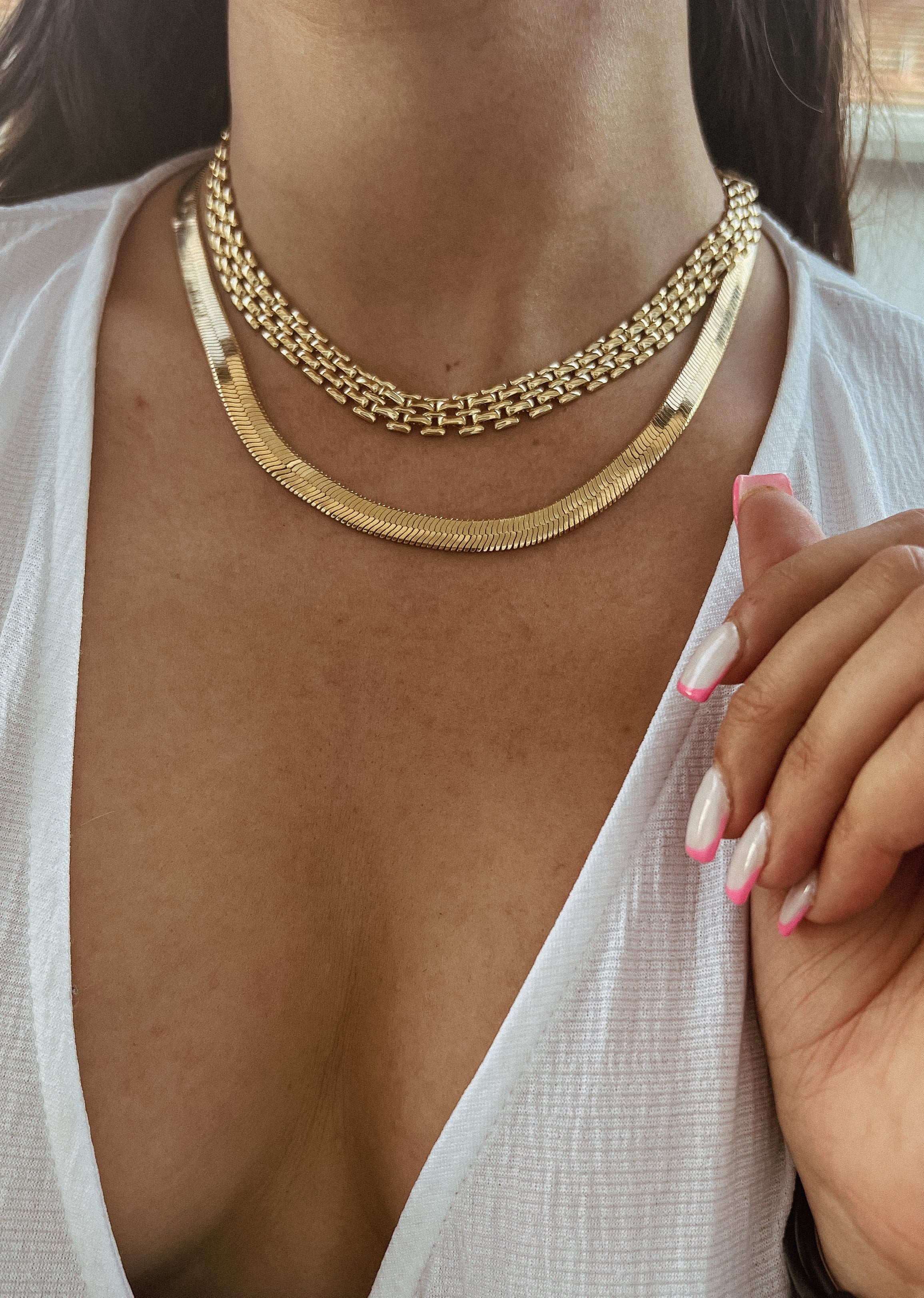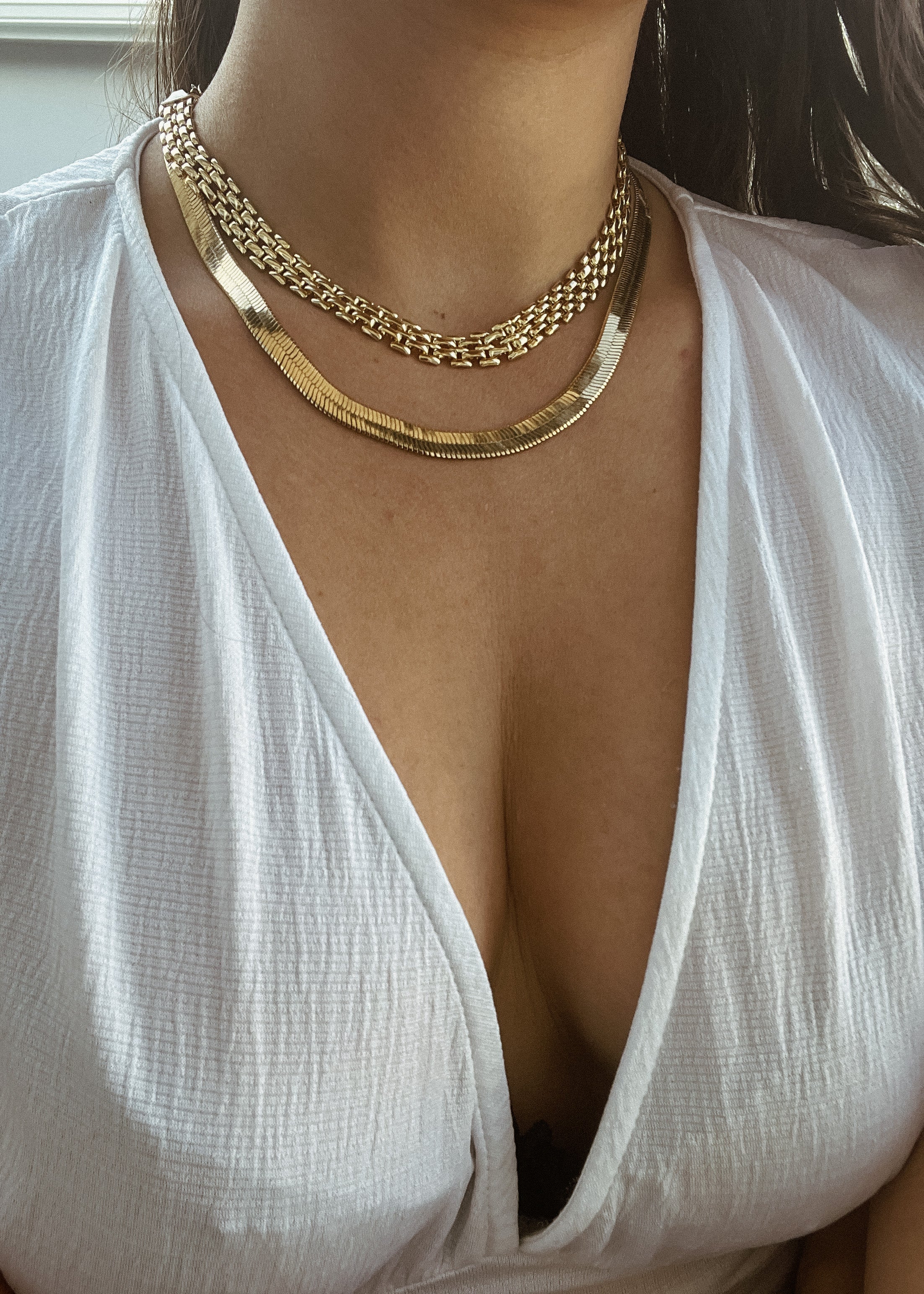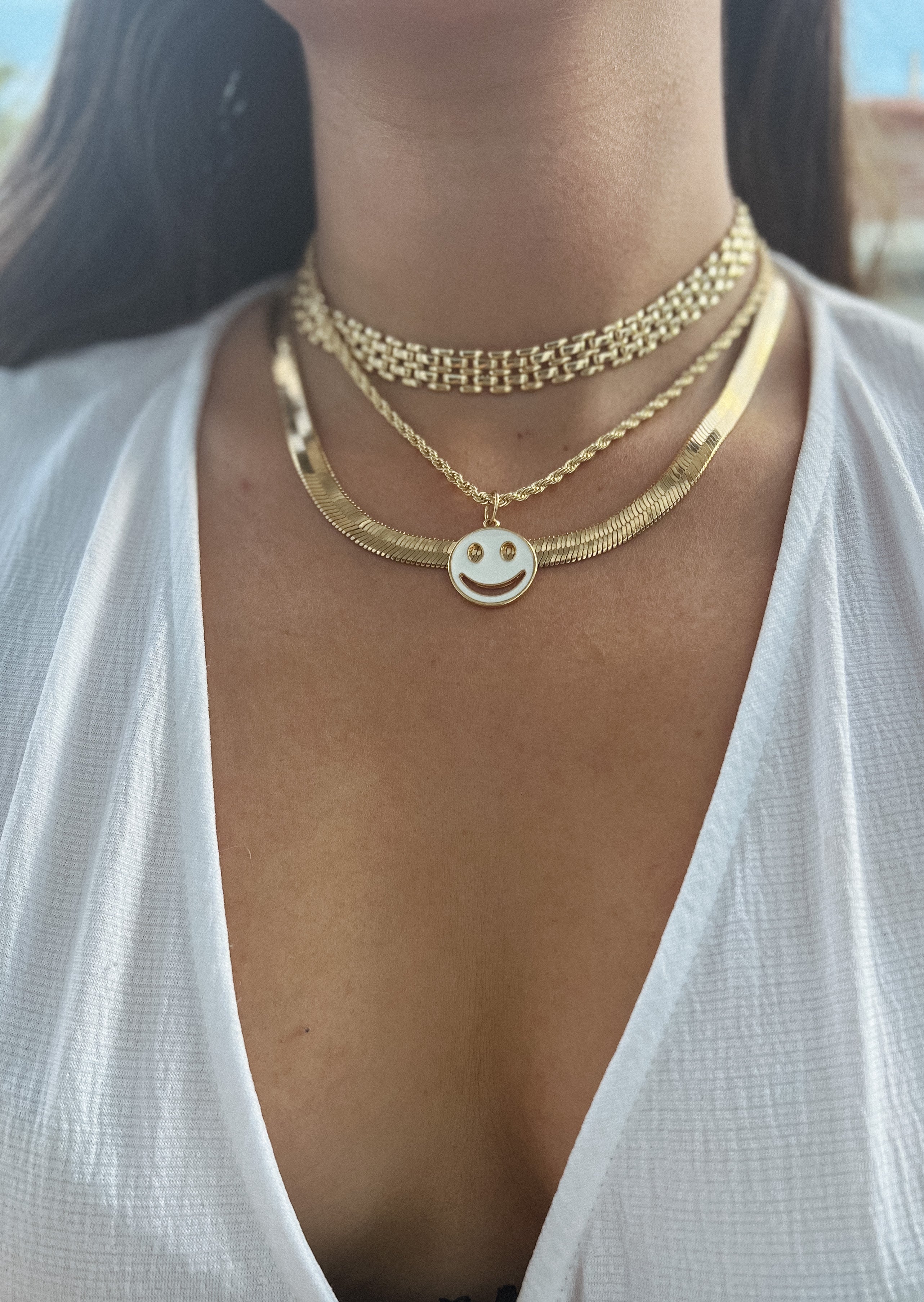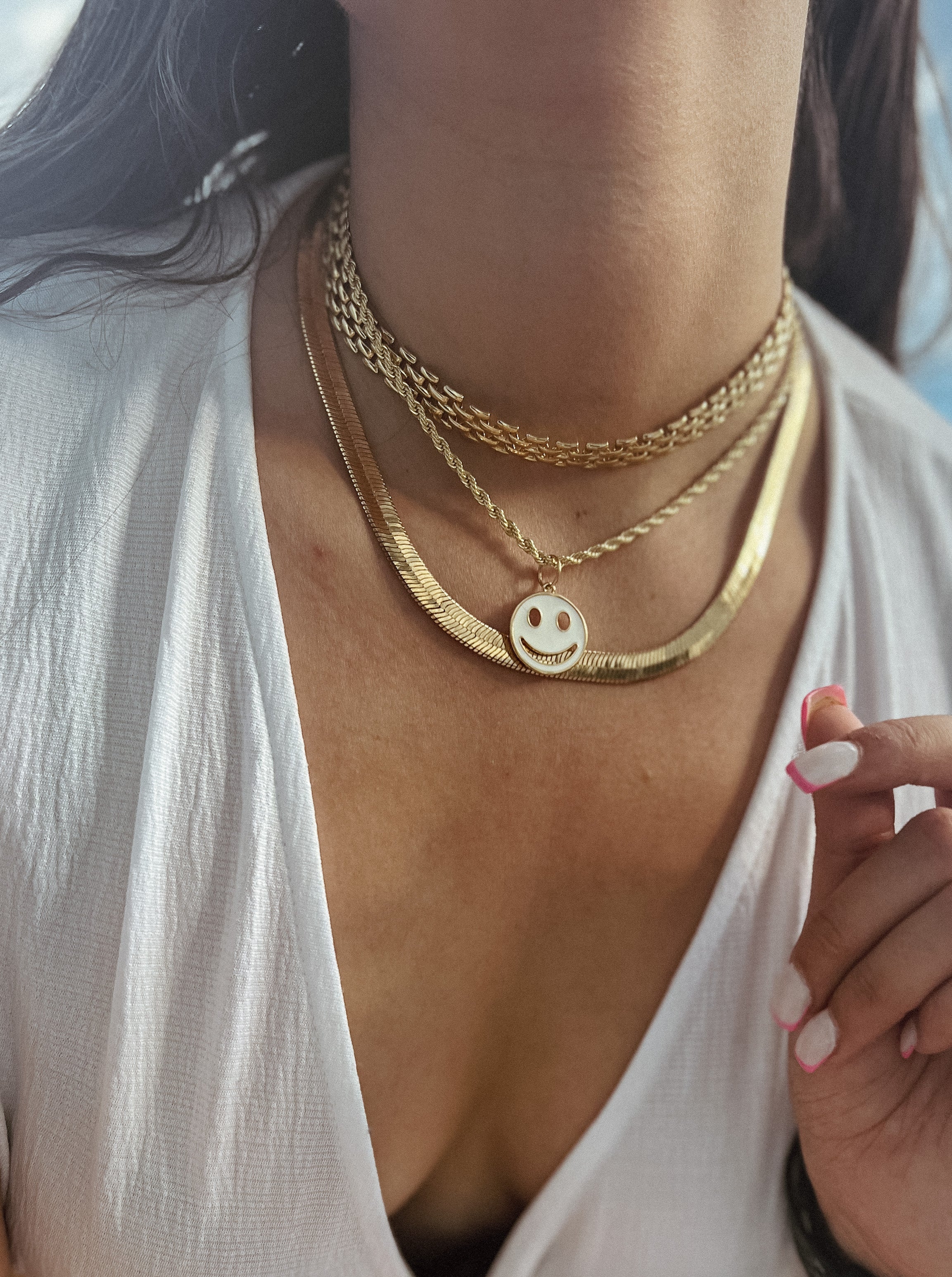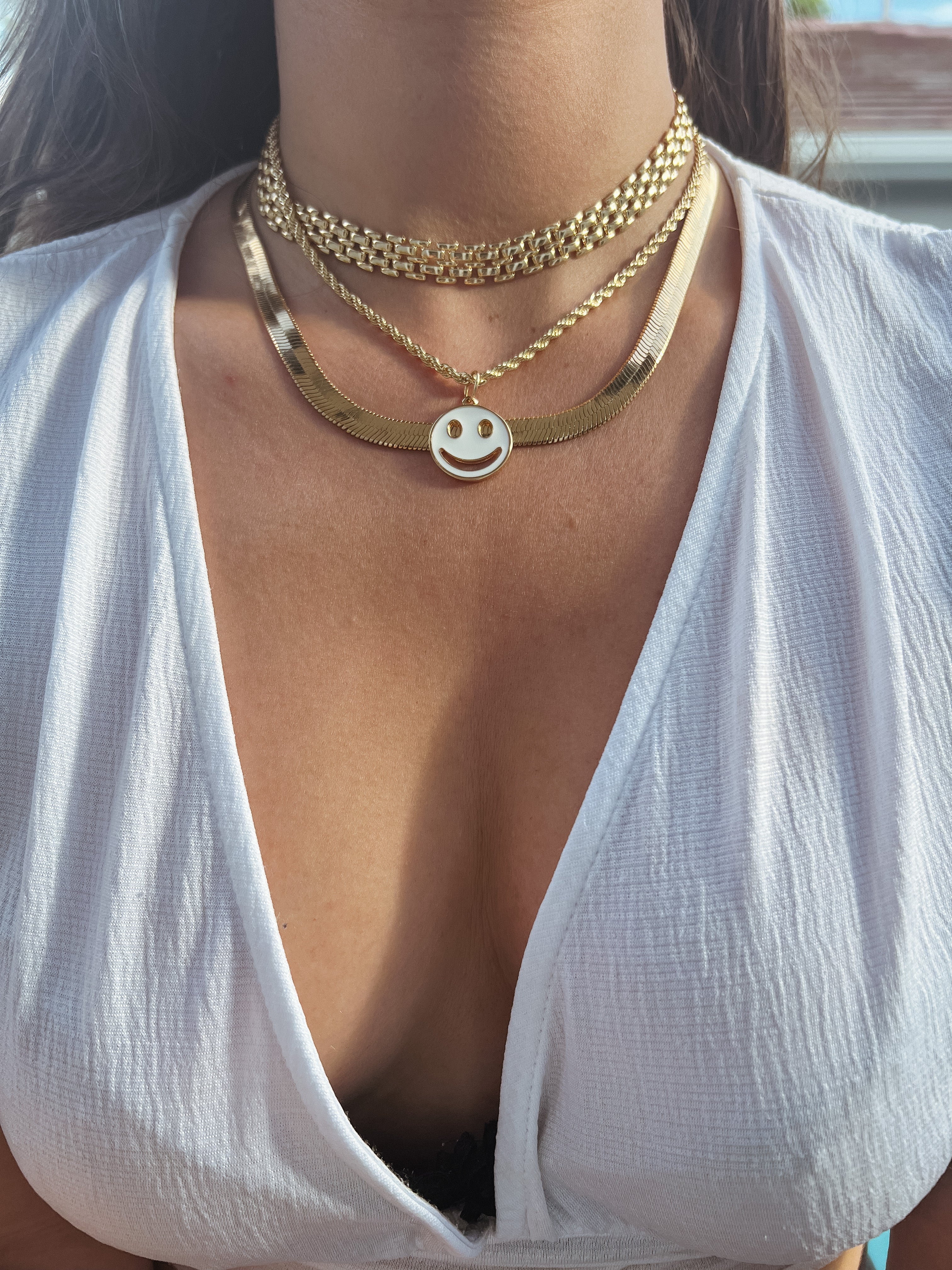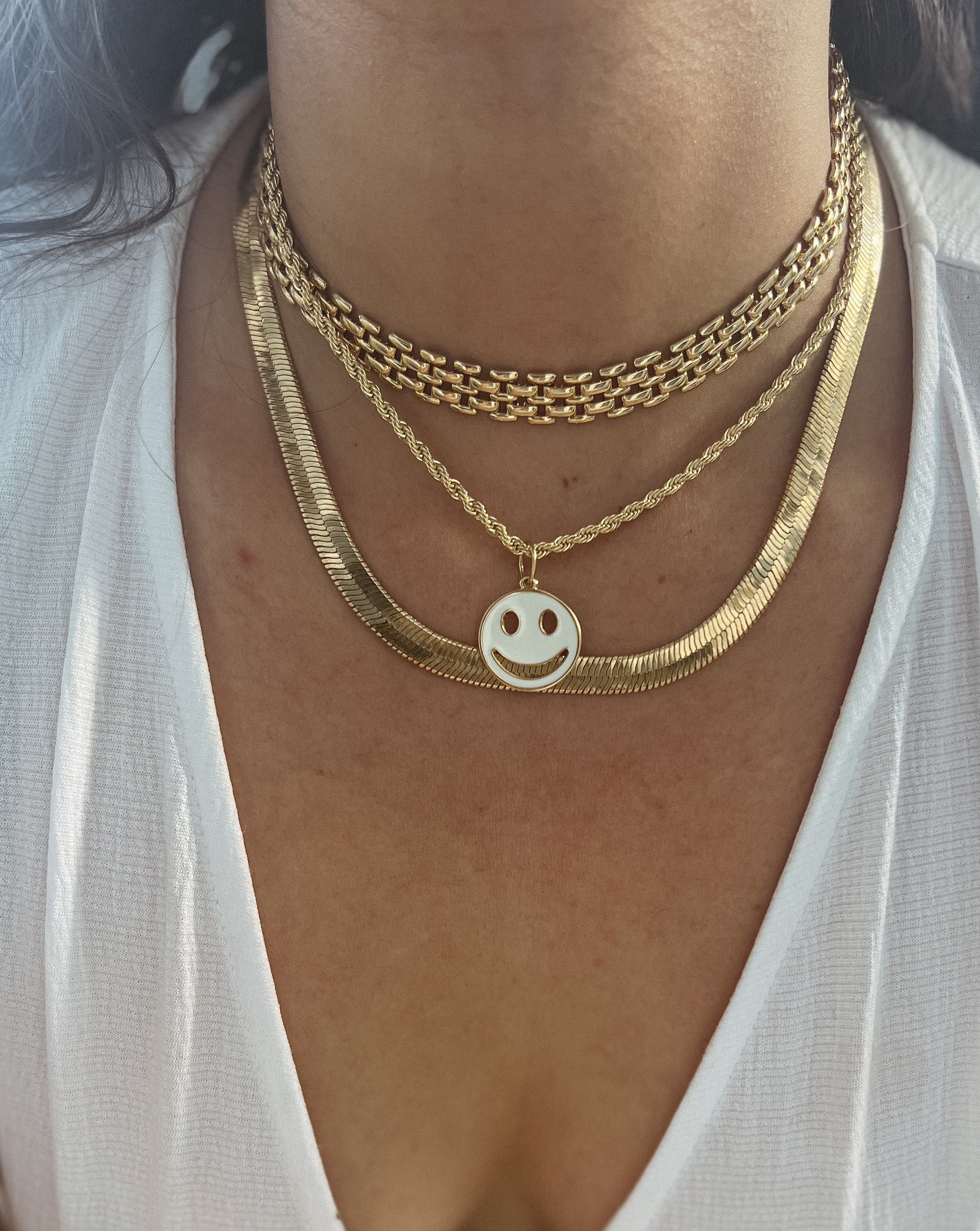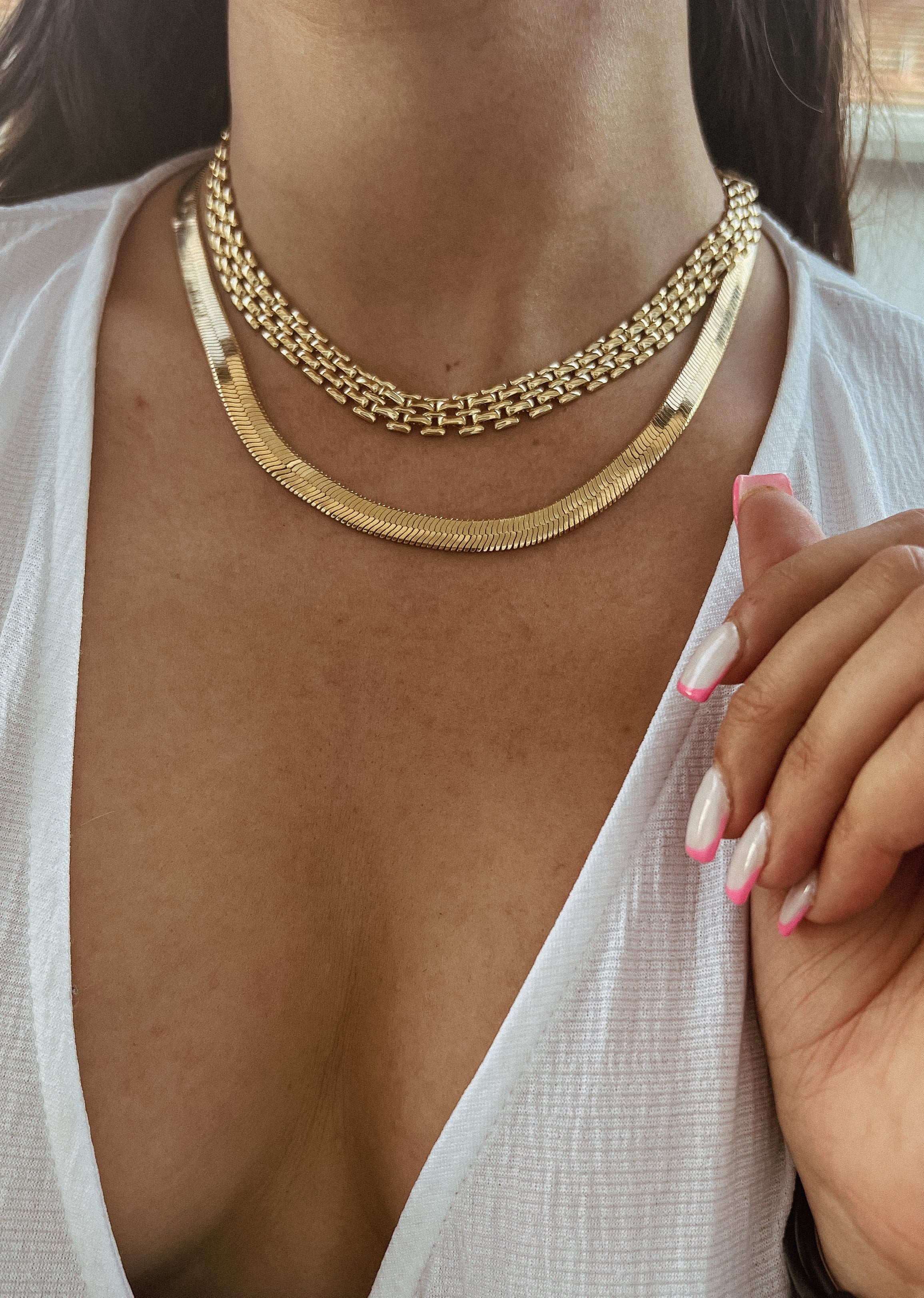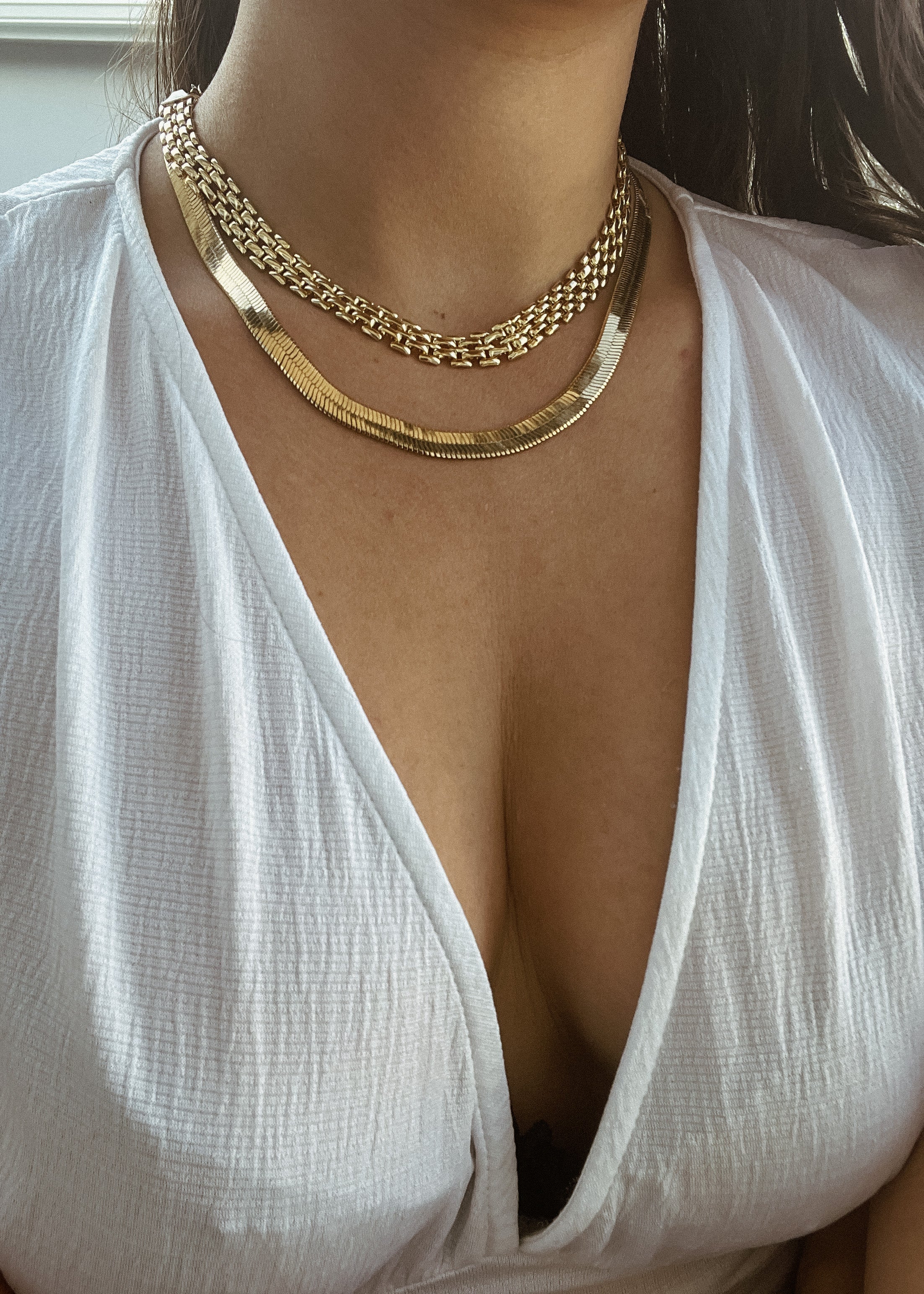 Dainty 18kt Gold Filled Smiley Necklace on 2mm rope chain - Such a cute necklace that looks even better with layers of your favorite dainty necklaces! 
Individual Necklace:
Chain style: 2mm rope chain
Chain size options: 16", 18", 20", 24", or 26" 
Can be purchased individually or as a full three necklace set displayed in the picture with:
FULL SET: Includes,
18" 7mm herringbone necklace
16" Special chain necklace 
Plus your choice length of the white smiley necklace
Quality: The quality is superior & will last a long time with proper jewelry care. Gold Filled jewelry is the best alternative to solid gold jewelry & can last a long time with enough care. Each order comes with simple instructions on how to ensure your jewelry's longevity. 
Jewelry Care: As with all pieces that are not real gold, it is advised that you take proper jewelry care by not exposing to any harsh chemicals & taking off jewelry before going in the sea.