Biggest sale of the year! 35% off with code: "CYBERMONDAY"!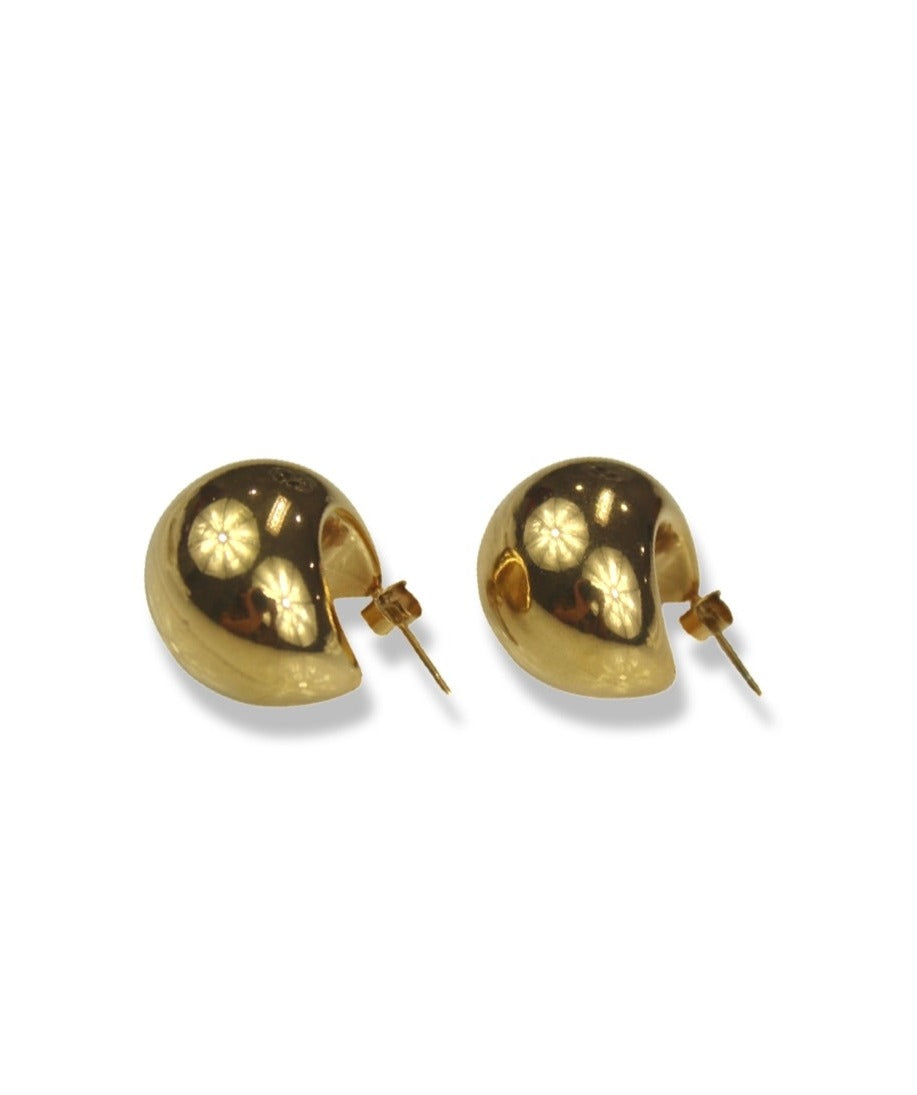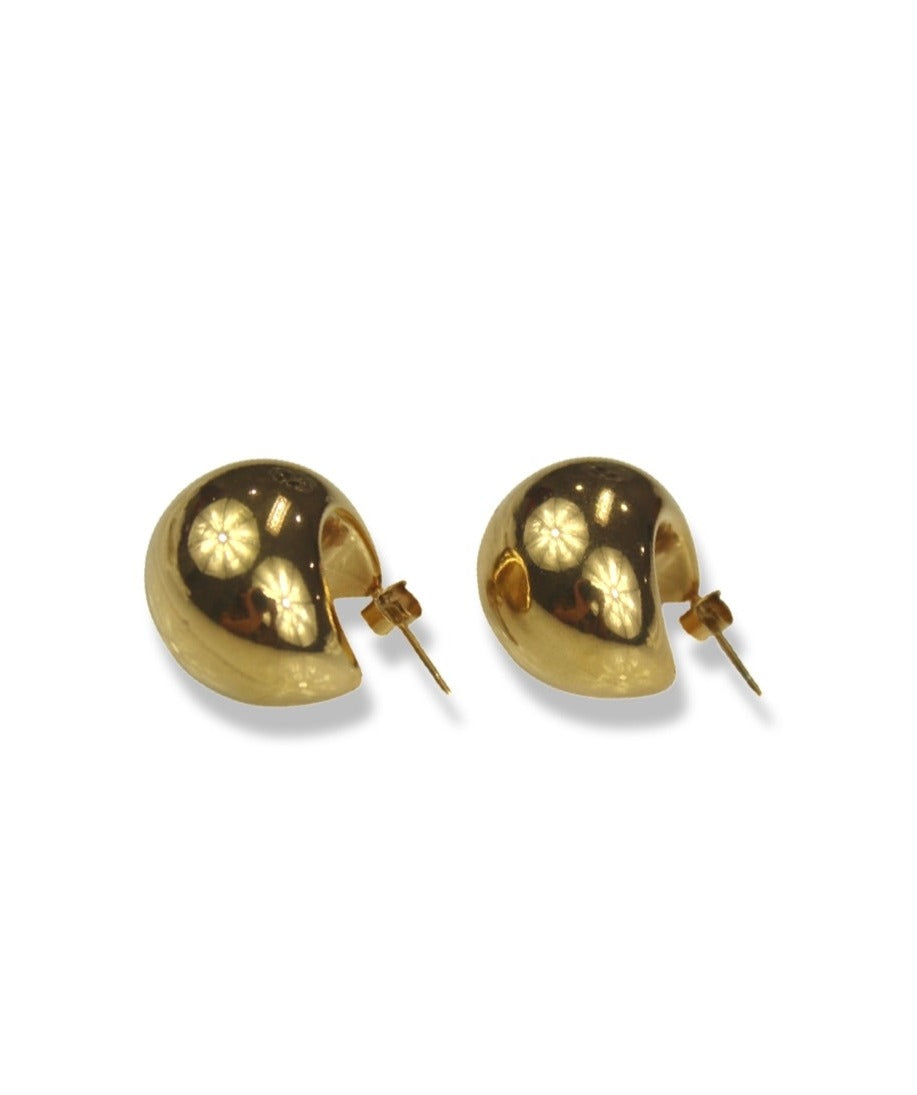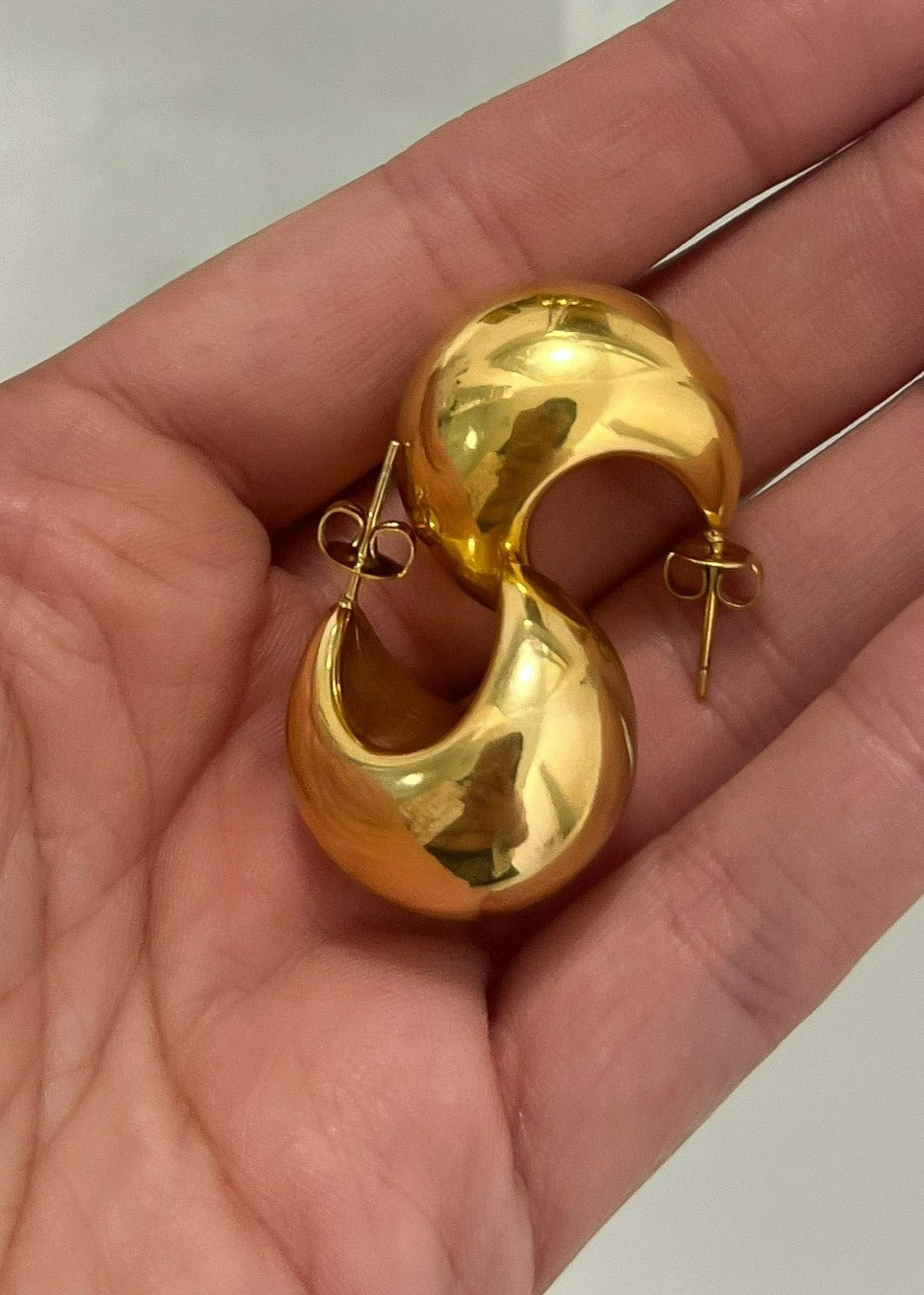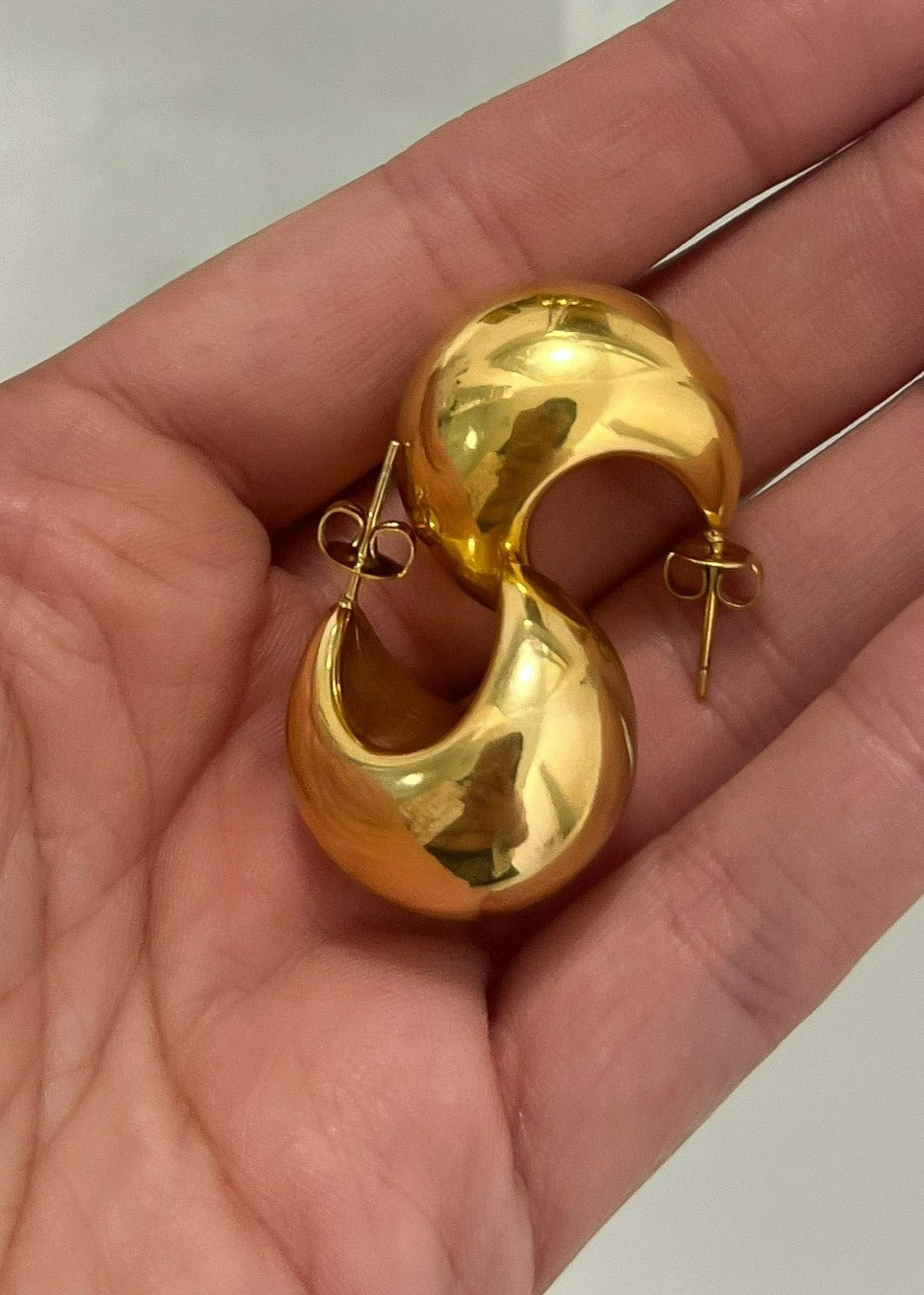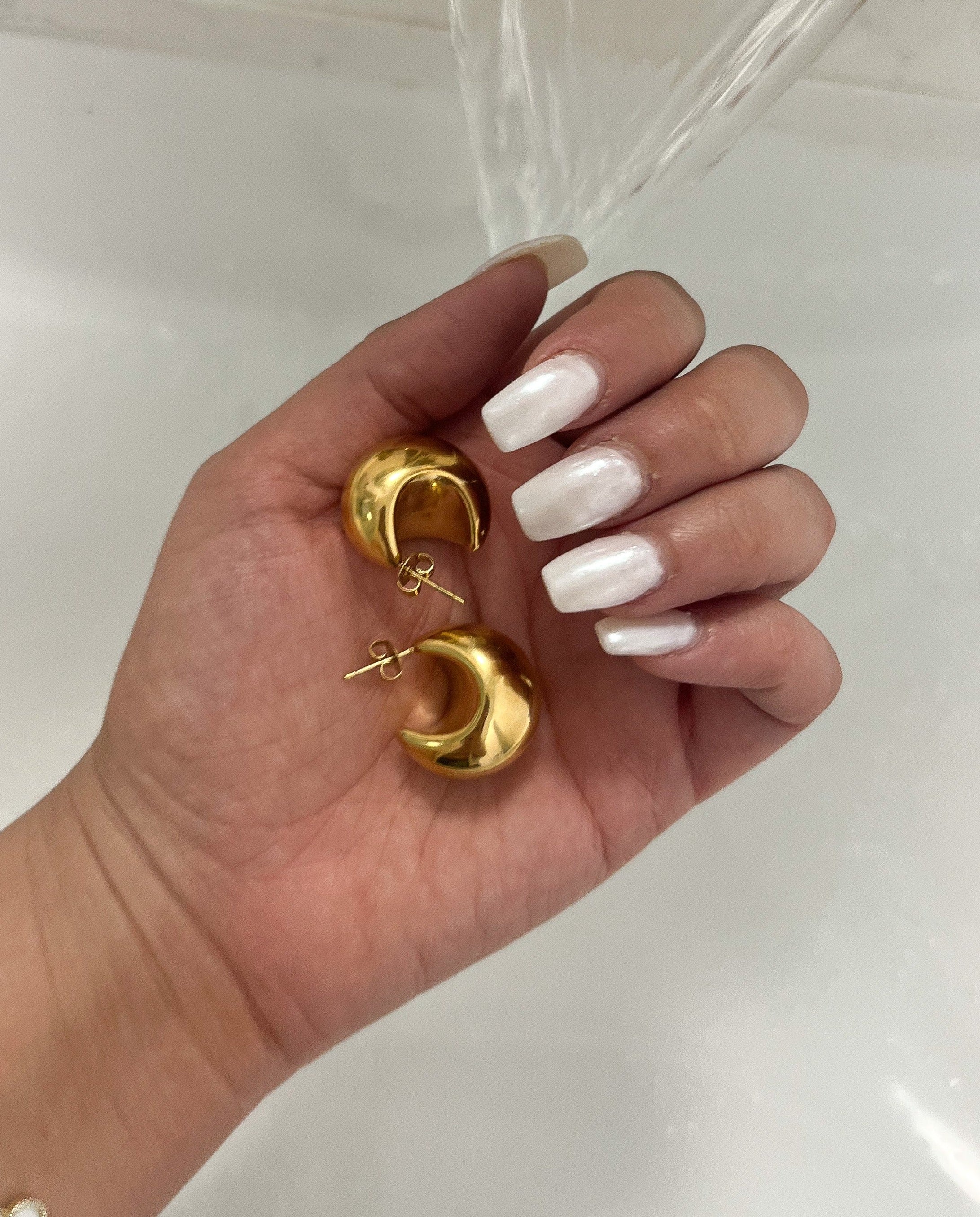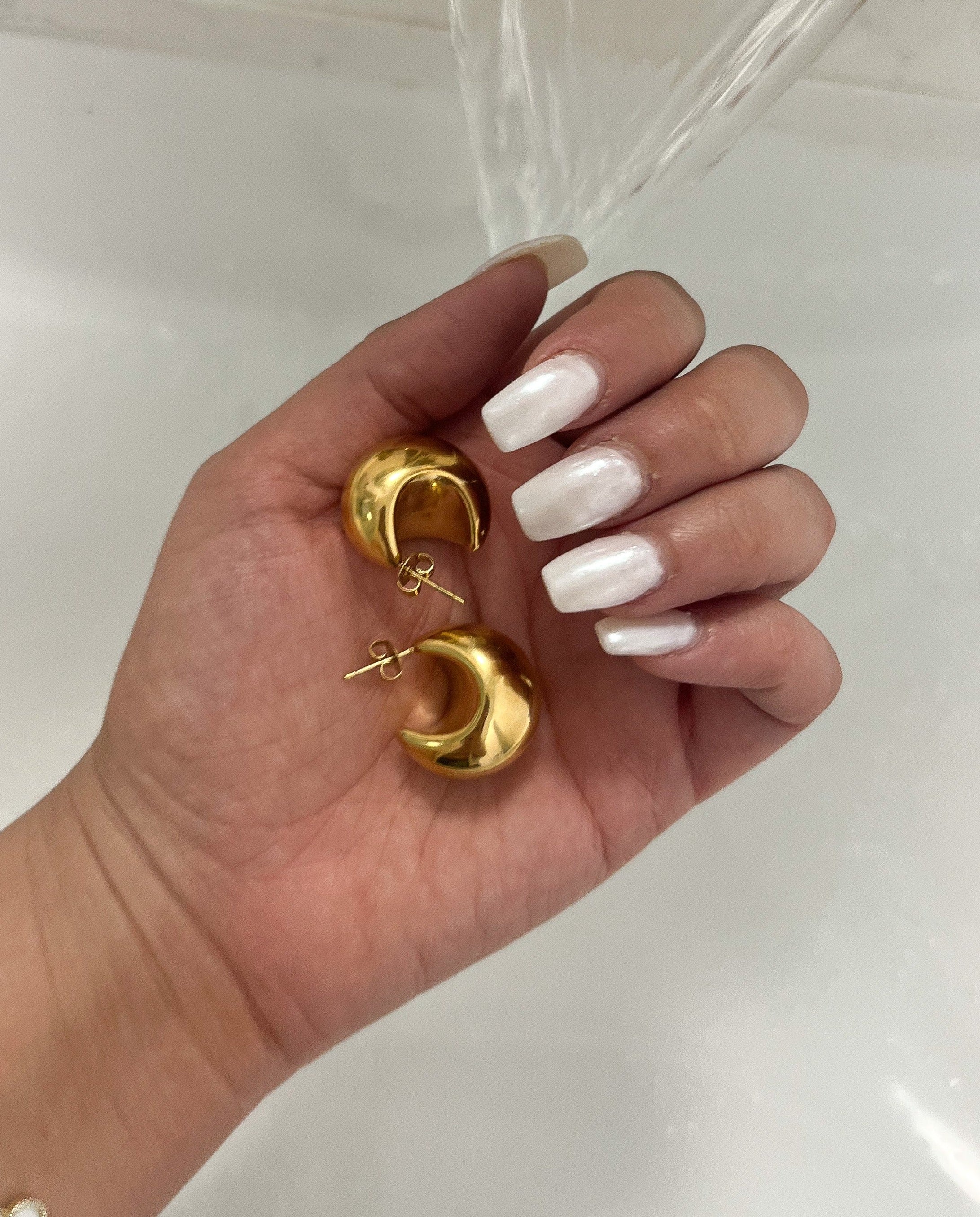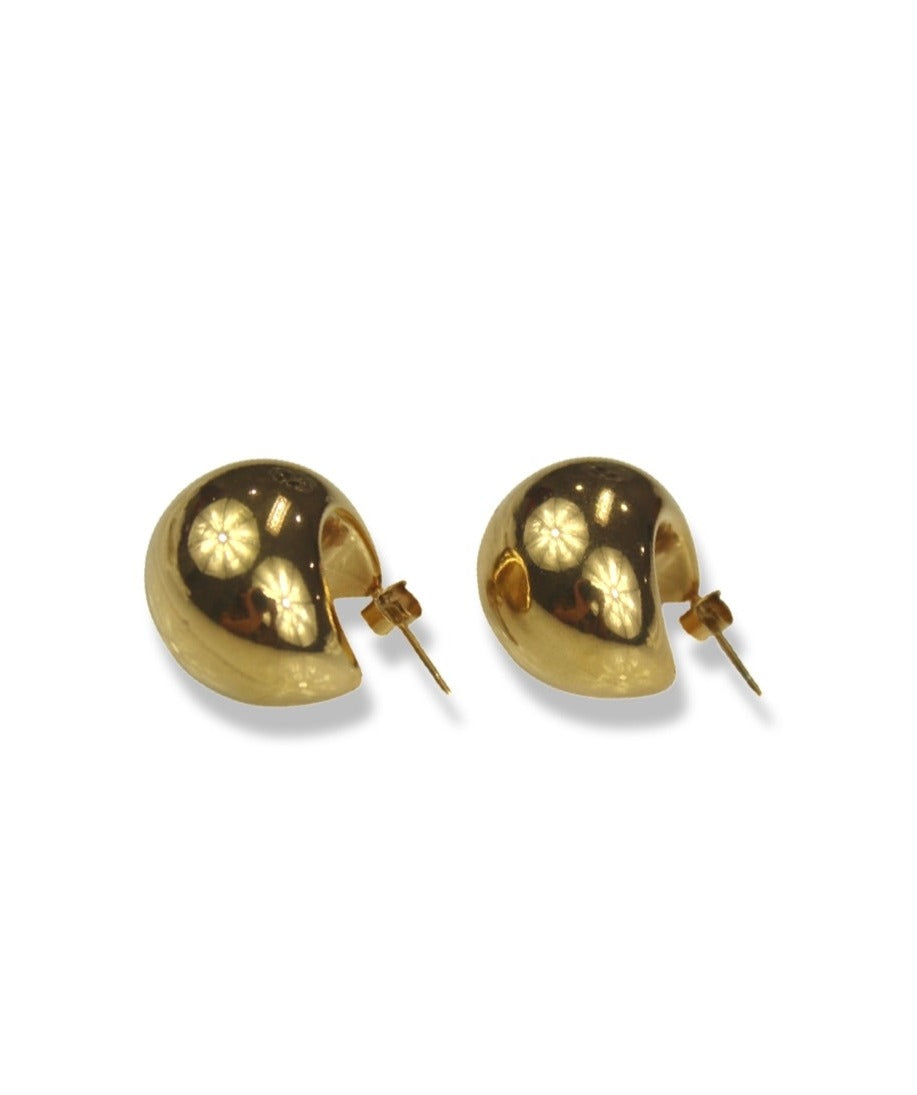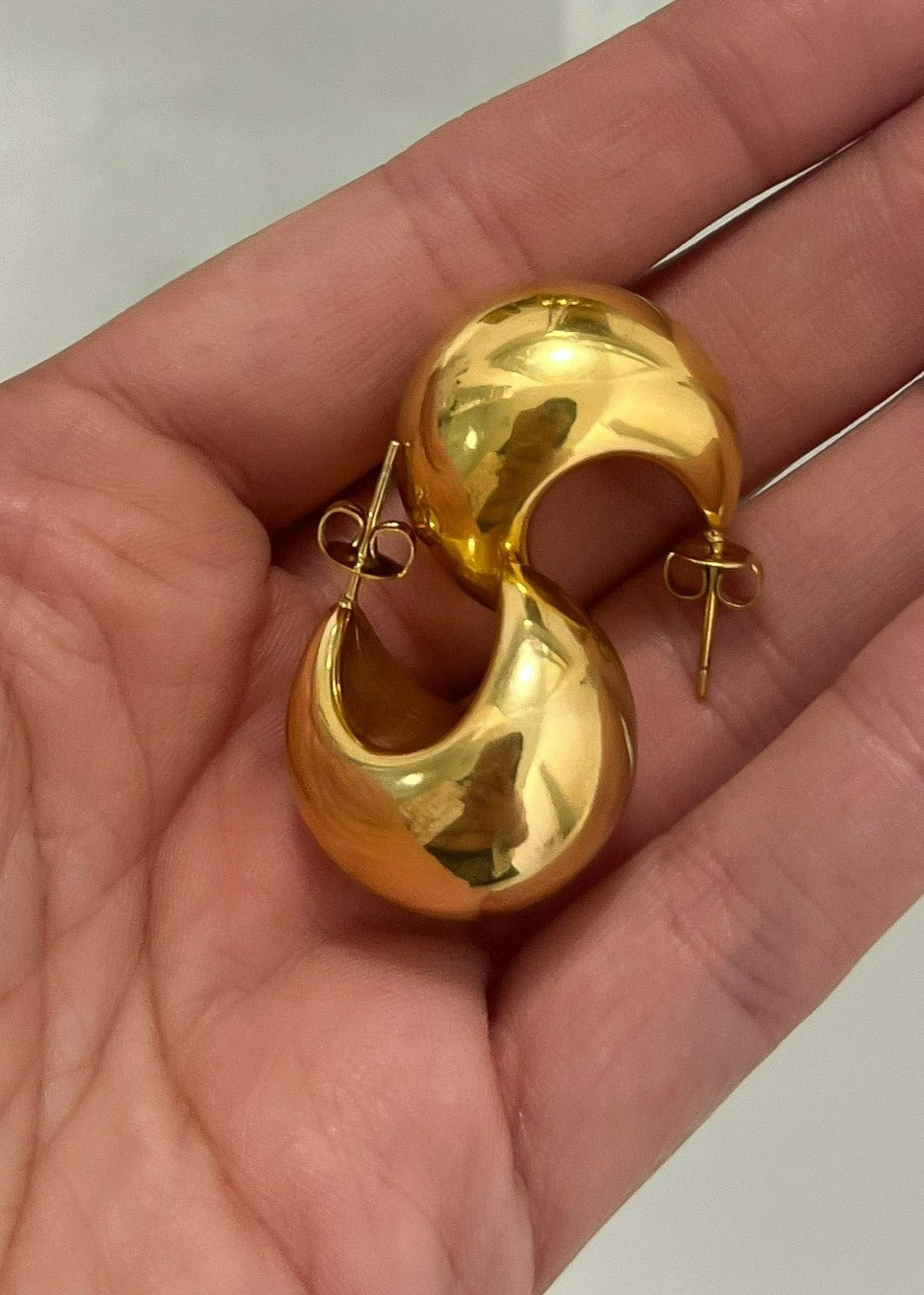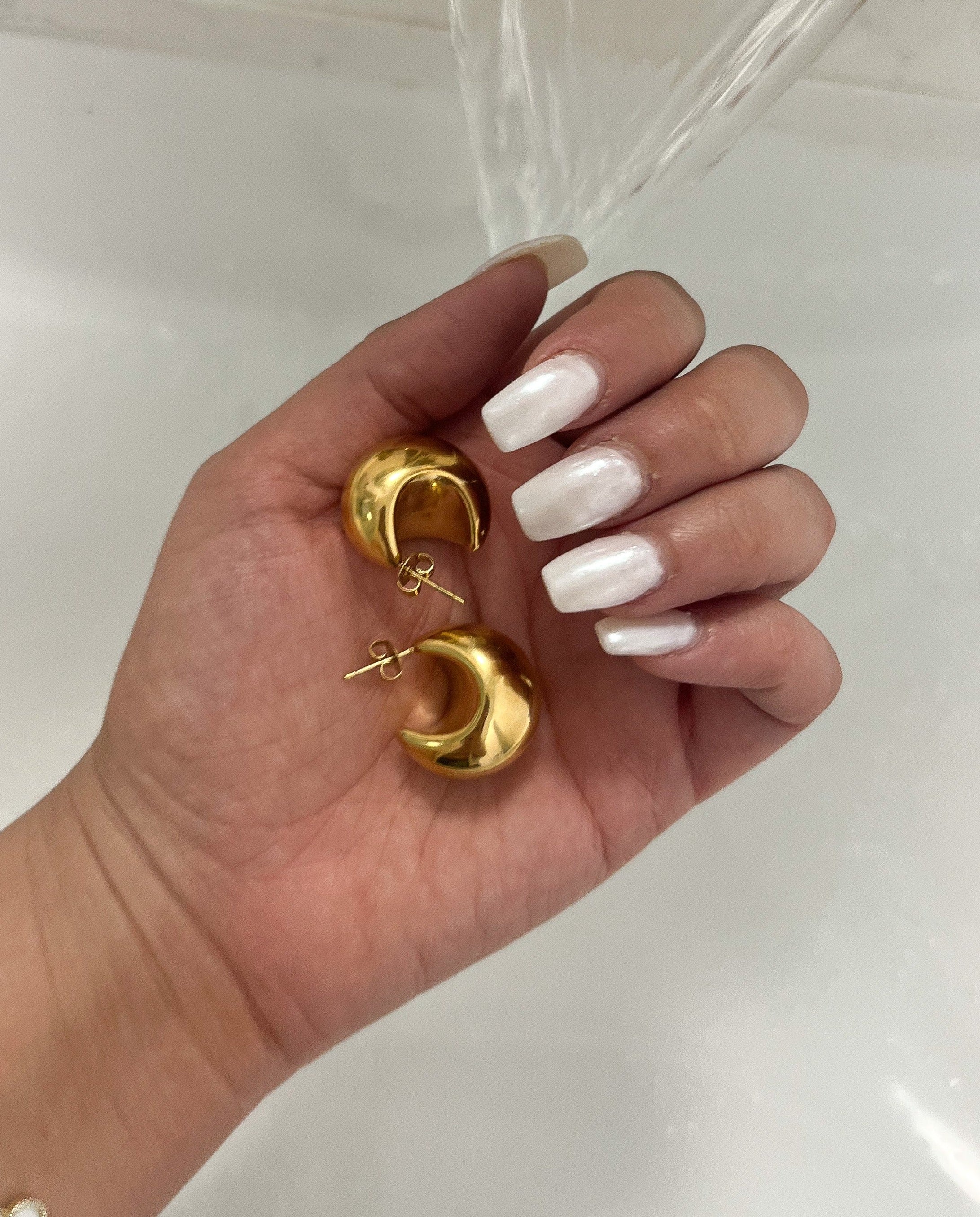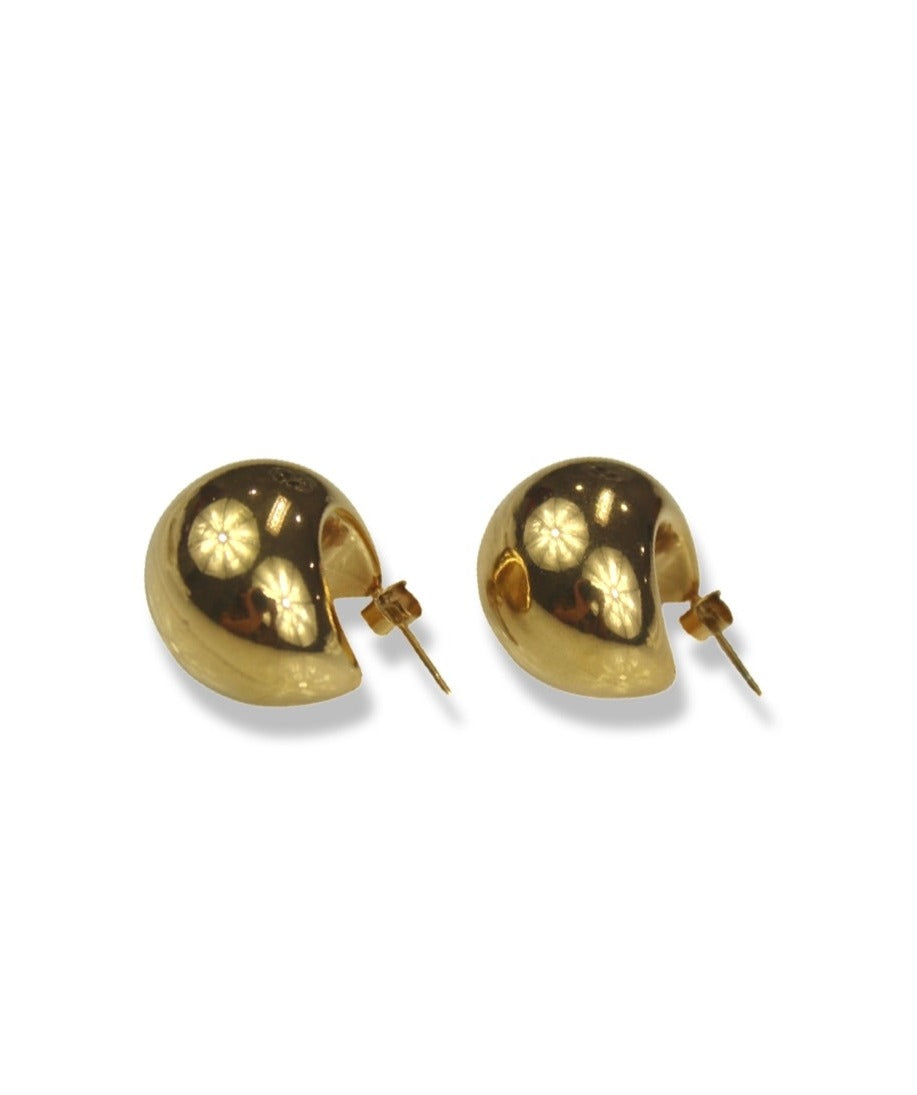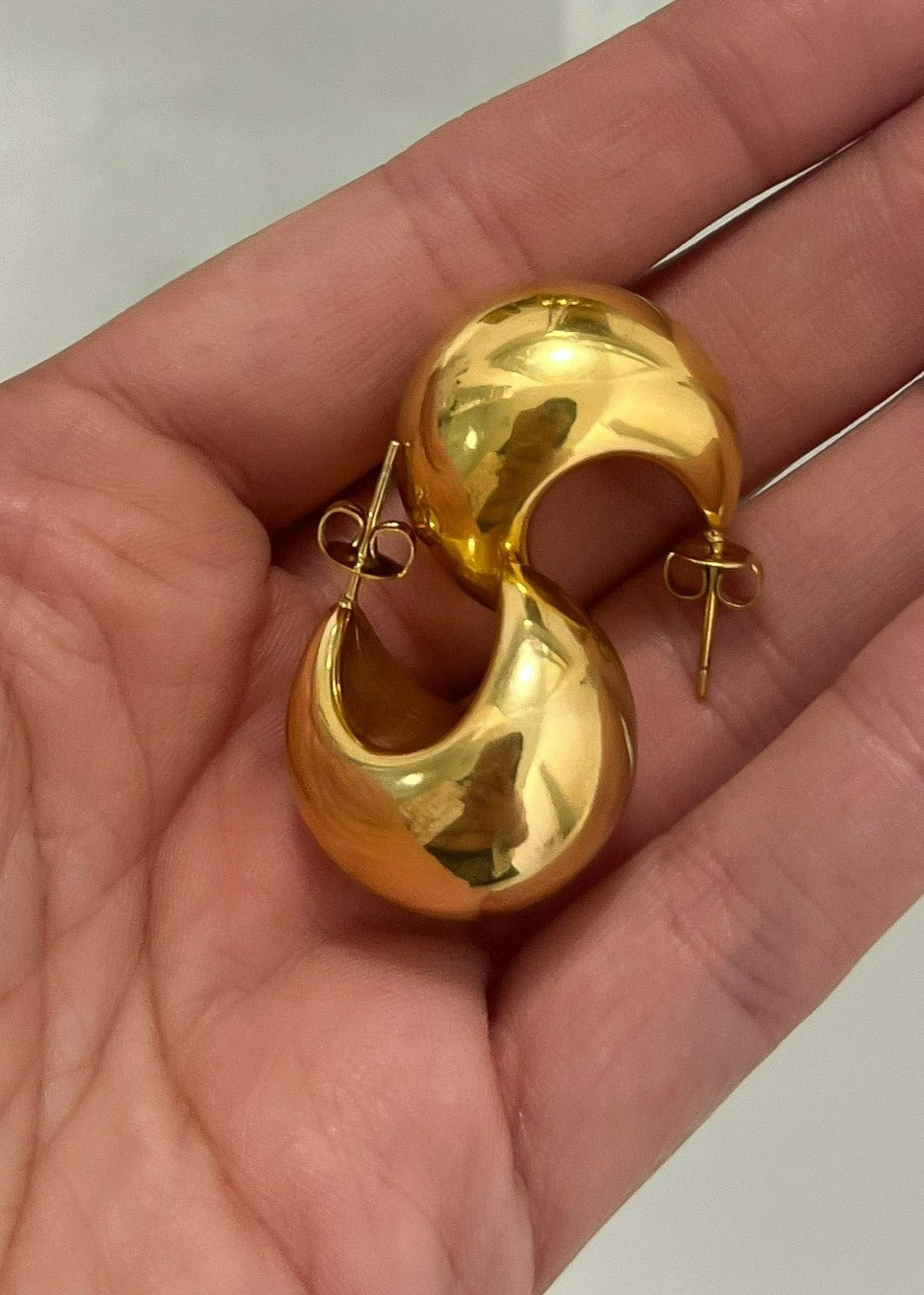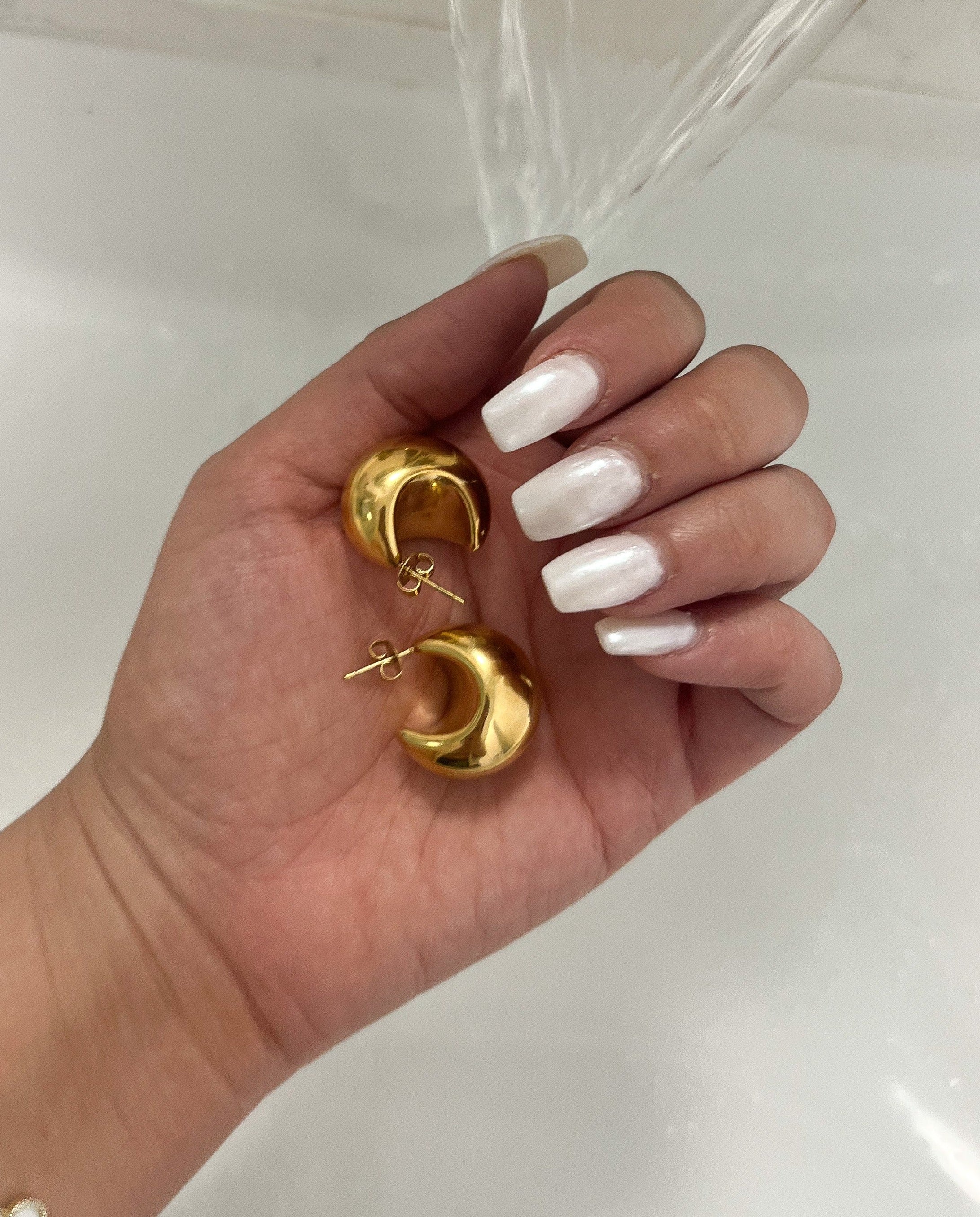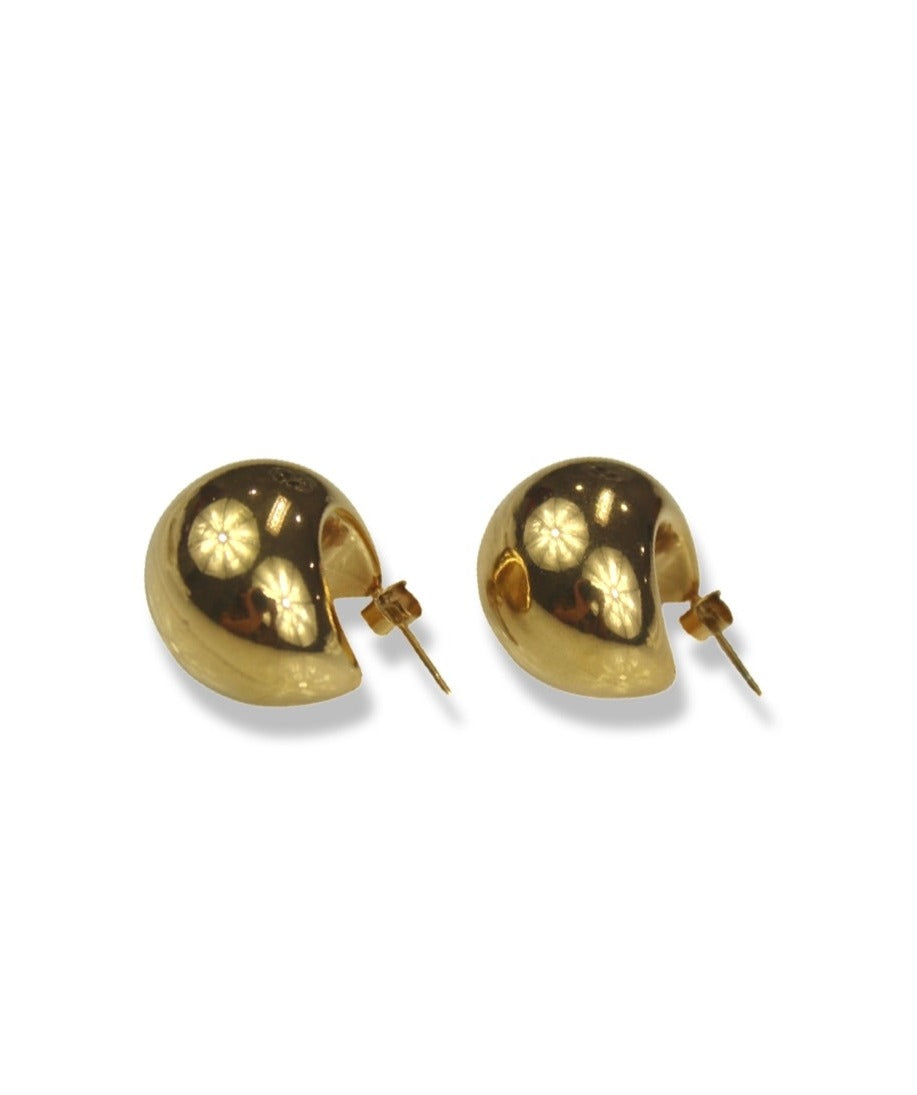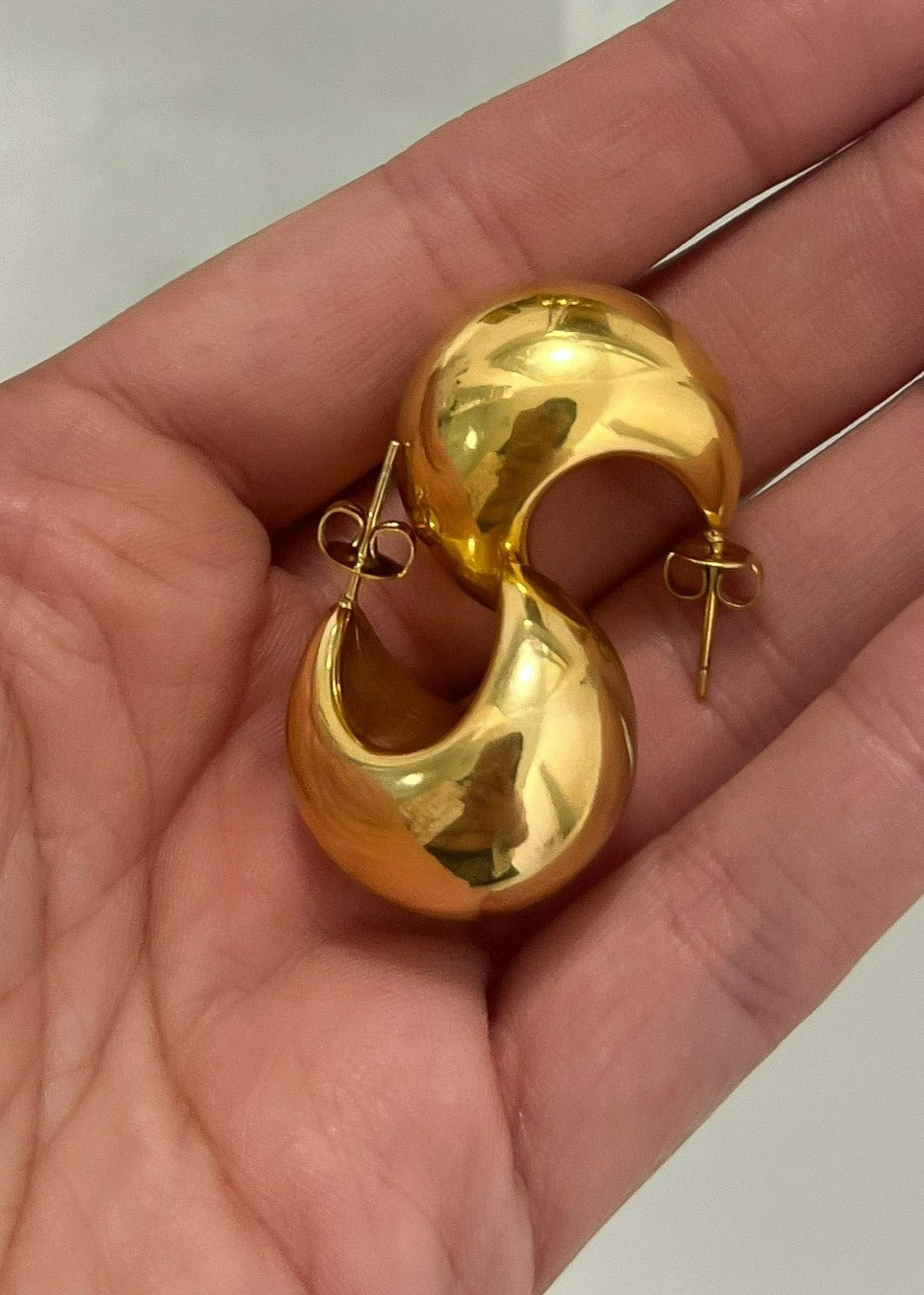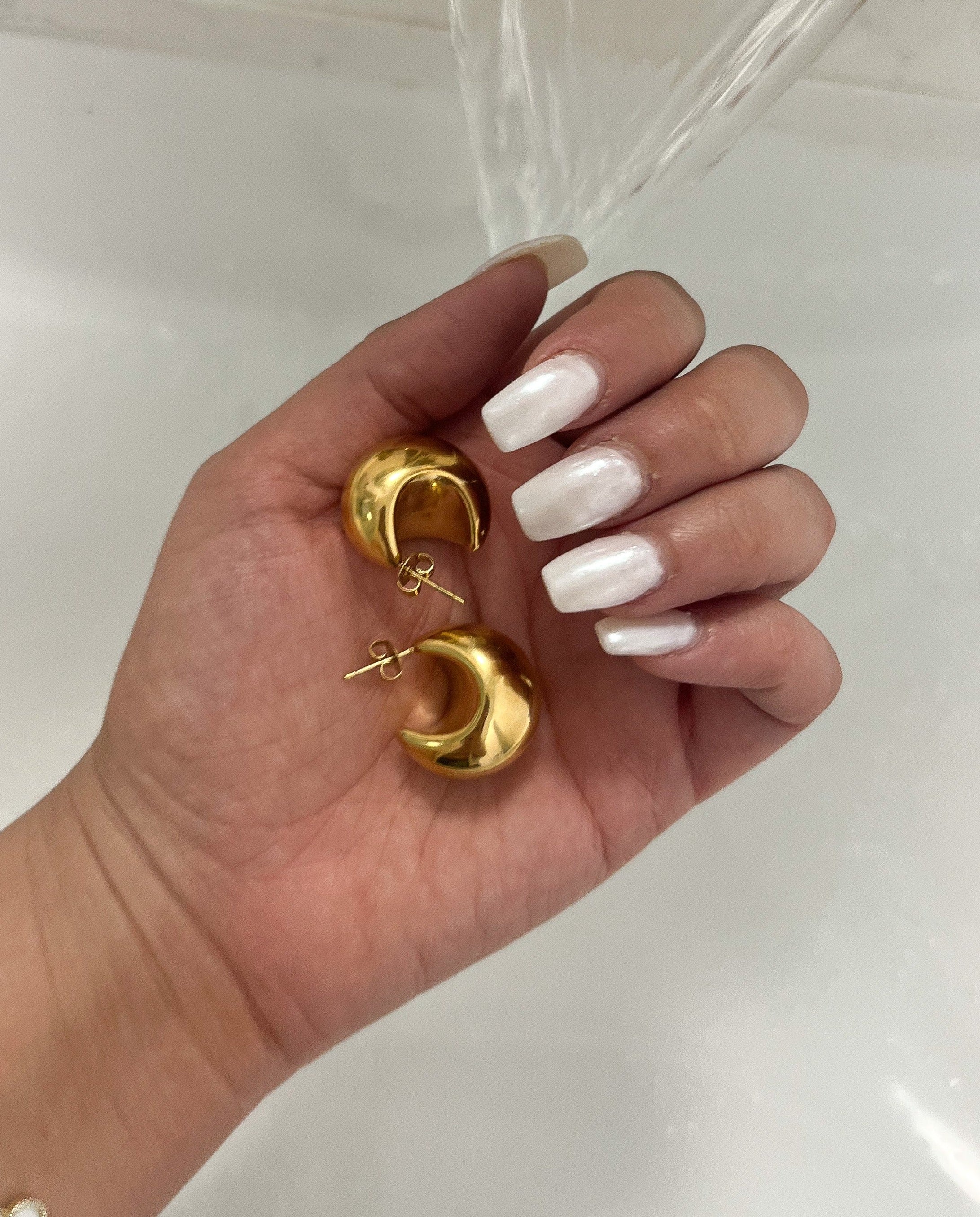 The PERFECT everyday, Non tarnish hoops! 
Material: Stainless steel, Waterproof, Non-tarnish. 

The hoops everyone is raving about! These 18kt gold filled chunky hoop earrings are the perfect statement pieces for any look. Crafted with an extra thick layer of gold that is bonded to a nickel-free and hypoallergenic base, these earrings are designed to provide long-lasting shine and quality. With an eye-catching simple design, these hoop earrings will bring a touch of sophistication to any outfit. Lightweight and comfortable to wear, they are sure to become one of your favorite accessories. Whether you are looking for a special gift or something to add to your own collection, these chunky hoop earrings will make a stunning addition. The best part is, you can bathe in them, workout or take a swim in these beautiful and versatile hoops.

Dimensions: 18mm x 23mm.

Lifetime warranty on all gold filled items*

Benefits of investing in Gold filled jewelry:
1. Cost Savings: Investing in gold-filled jewelry is a great way to enjoy the benefits of gold without the high cost of solid gold jewelry. Gold-filled jewelry contains a much higher proportion of gold than gold-plated jewelry, making it a great option for those looking to save money while still enjoying the look of gold.
2. Durability: Gold-filled jewelry is much more durable than gold-plated jewelry and is designed to last for many years. This makes it an excellent investment for those who want to enjoy the beauty and quality of gold without having to worry about it deteriorating quickly.
3. Variety: Gold-filled jewelry comes in a wide range of styles and designs, from simple classic pieces to more intricate and modern pieces. This allows you to find the perfect piece to suit your taste and budget.
4. Hypoallergenic: Gold-filled jewelry is non-allergenic, making it an ideal choice for those with sensitive skin
5. Value: Gold-filled jewelry is a great way to invest in gold without having to pay the full price of solid gold jewelry. Over time, gold-filled jewelry will increase in value as the gold content increases, making it a great way to invest now knowing you are receiving the best bang for your buck!


Benefits of our hoops:
Great quality that won't tarnish or rust
Very light weight and comfortable on the ears
Can be worn daily 
Water resistant & hypoallergenic
Affordable for the durability & quality it provides  
Quality: Excellent, Non-Tarnish/Water Resistant. Gold Filled jewelry is the best alternative to solid gold jewelry & can last a long time with proper jewelry care.

Jewelry Care:

As with all pieces that are not real gold, it is advised that you take proper jewelry care by not exposing to any harsh chemicals & taking off jewelry before going in the sea. This quality is excellent & can last a long time as long as there is proper care.