Biggest sale of the year! 35% off with code: "CYBERMONDAY"!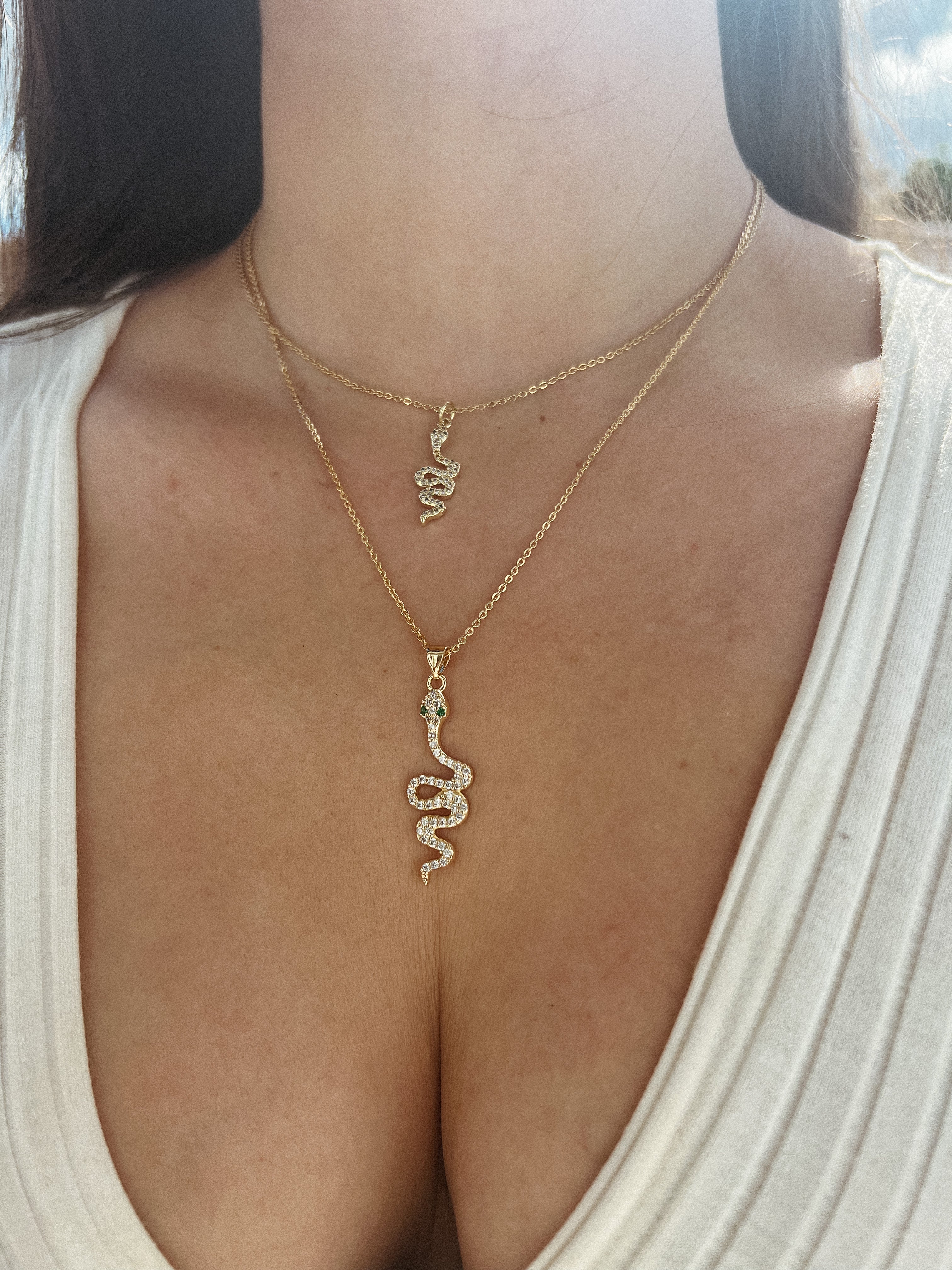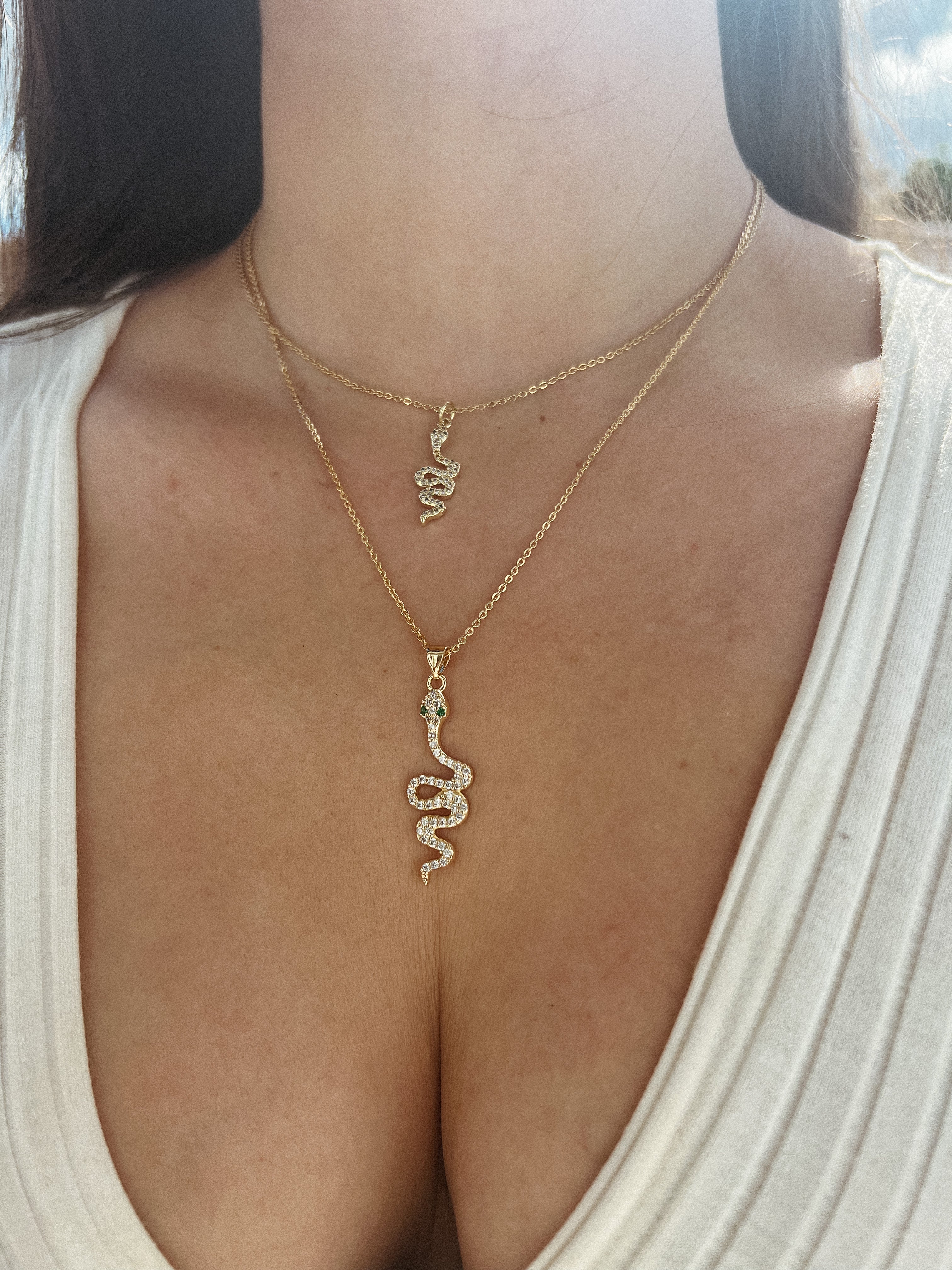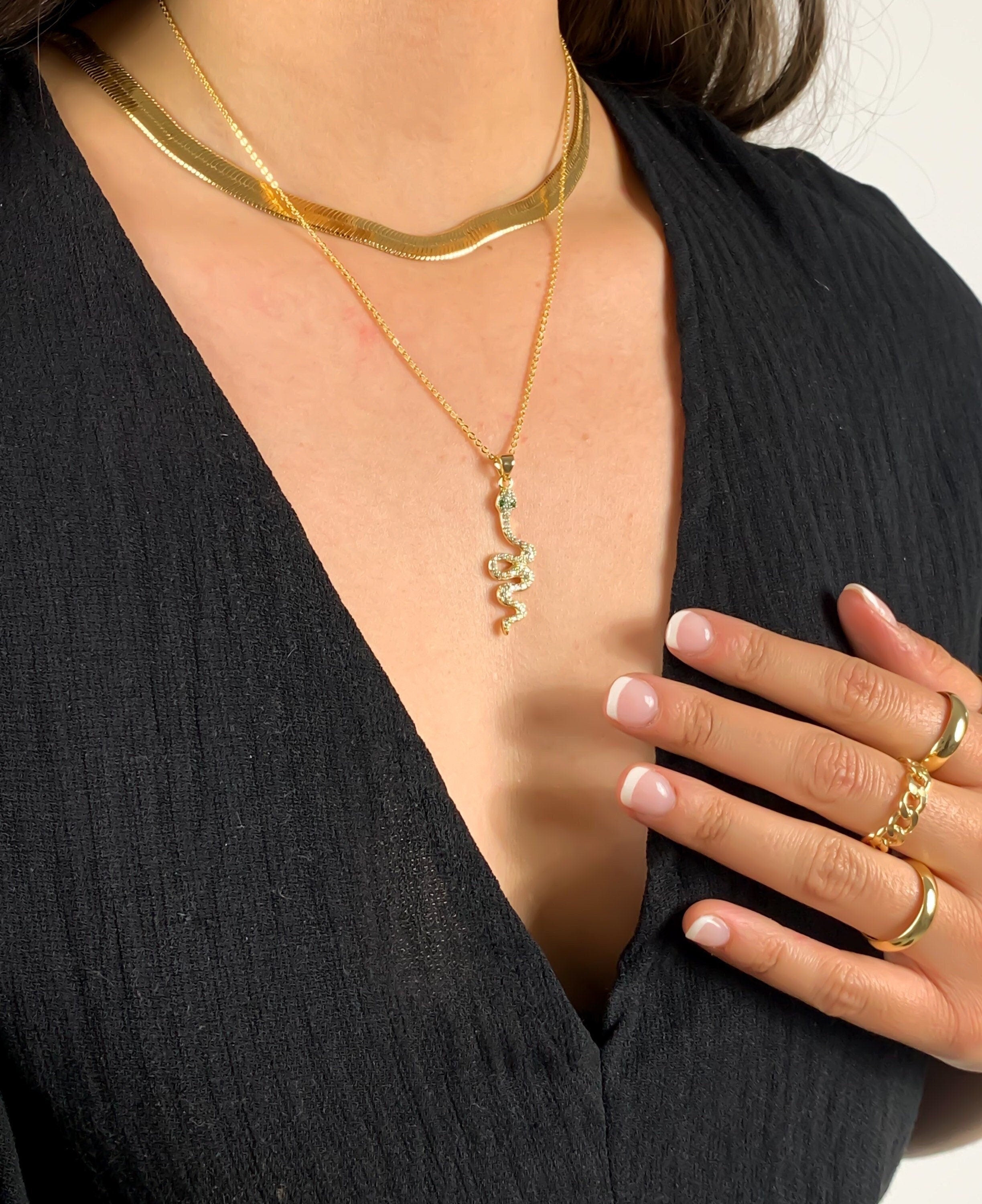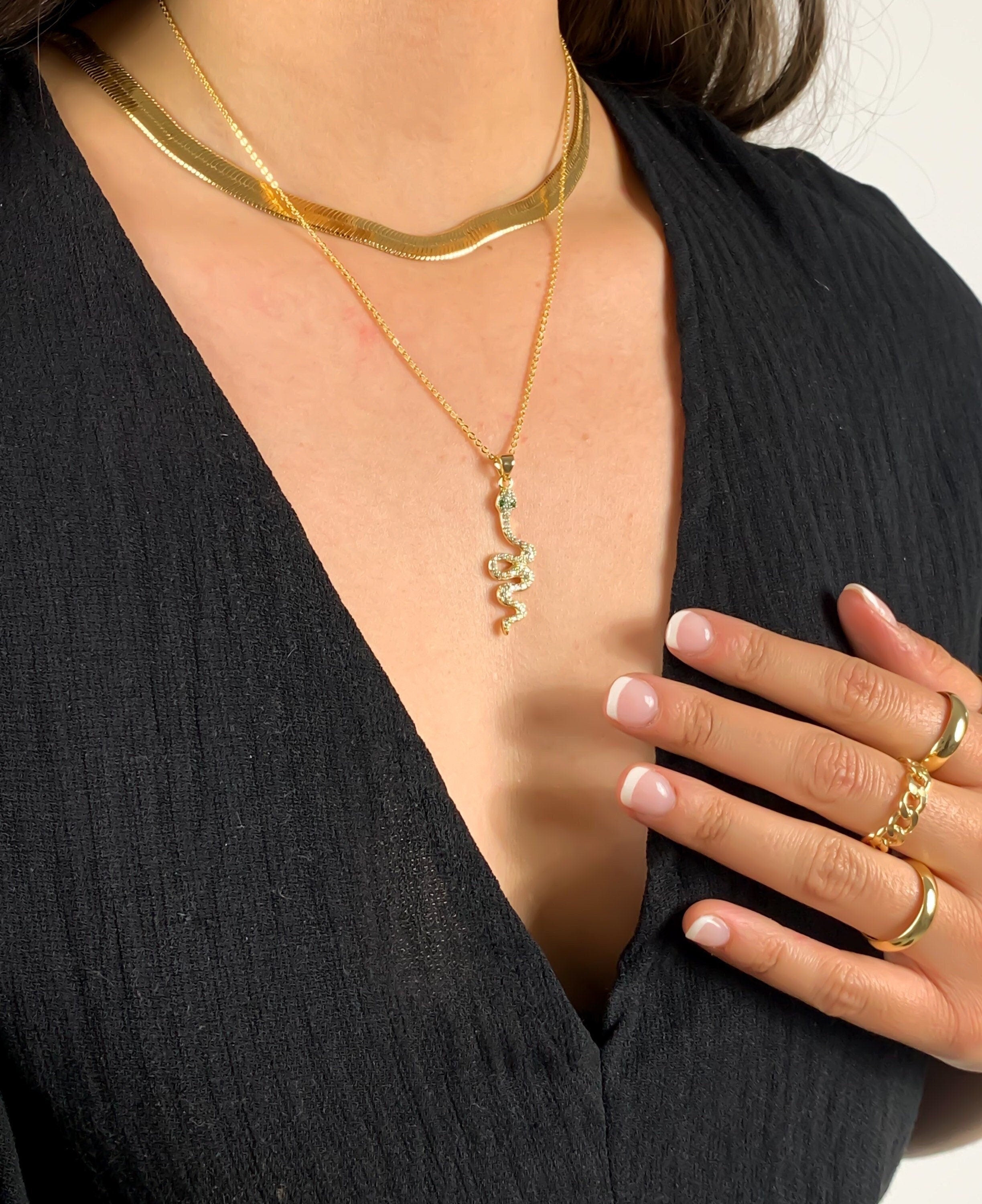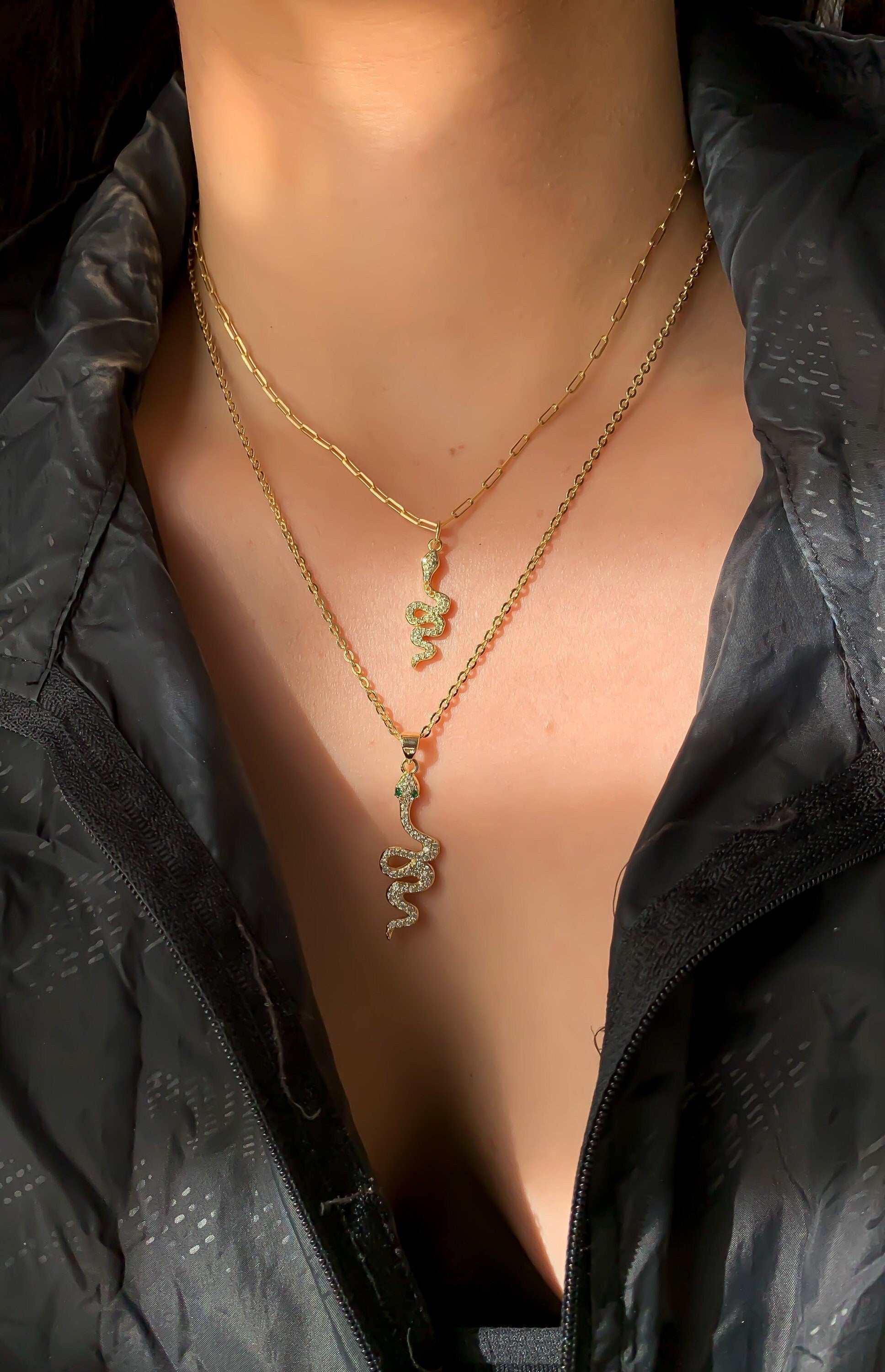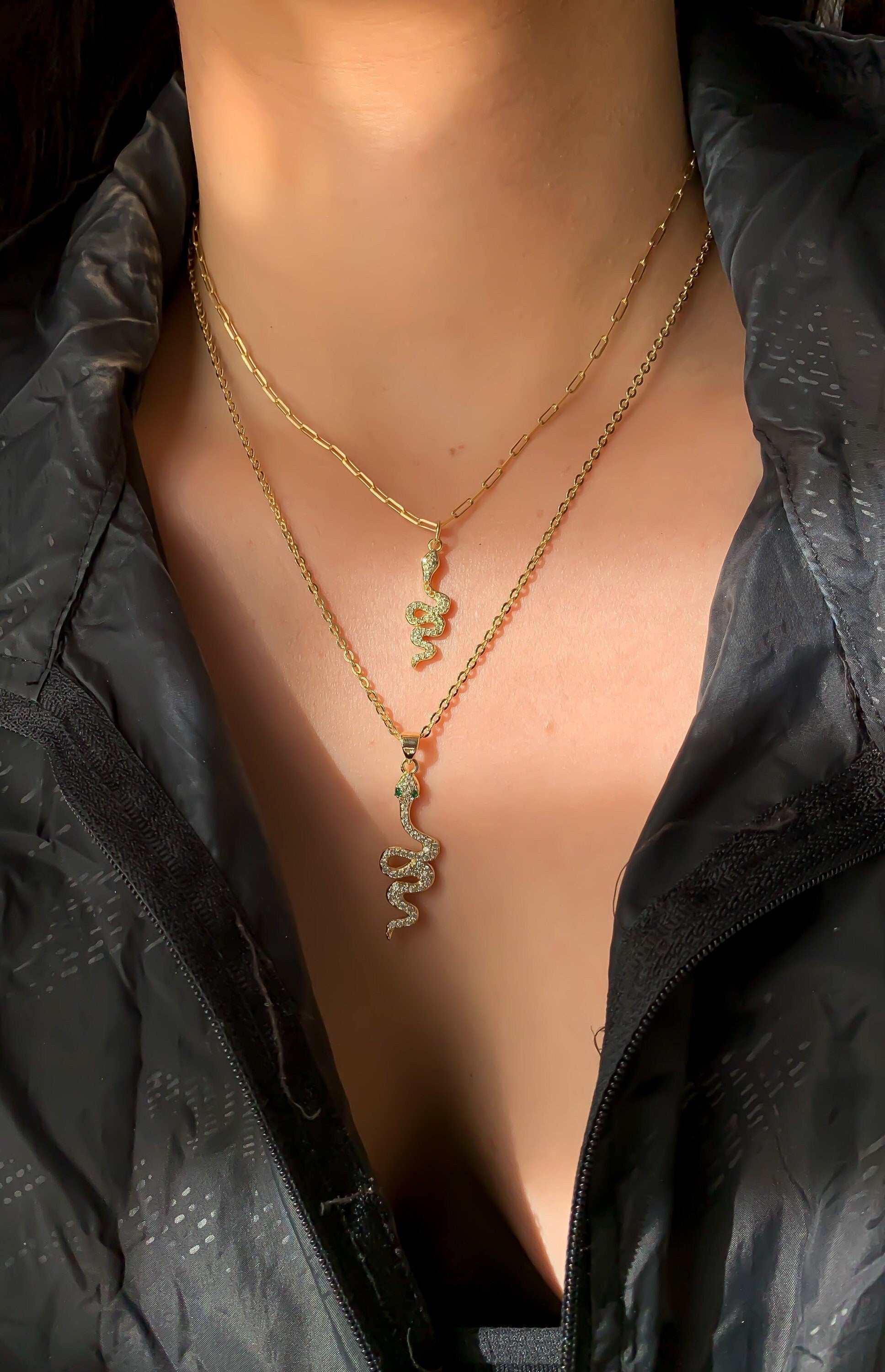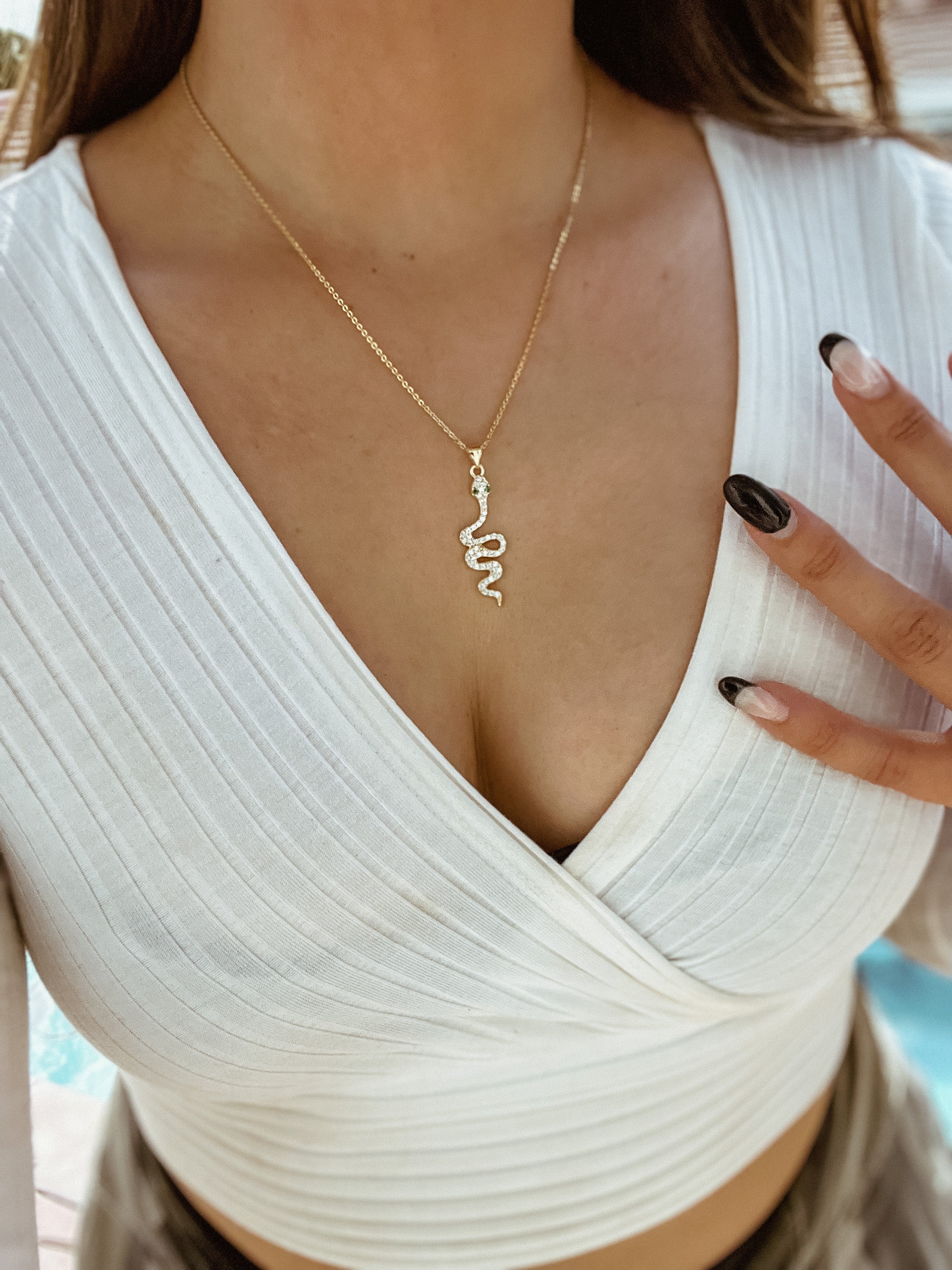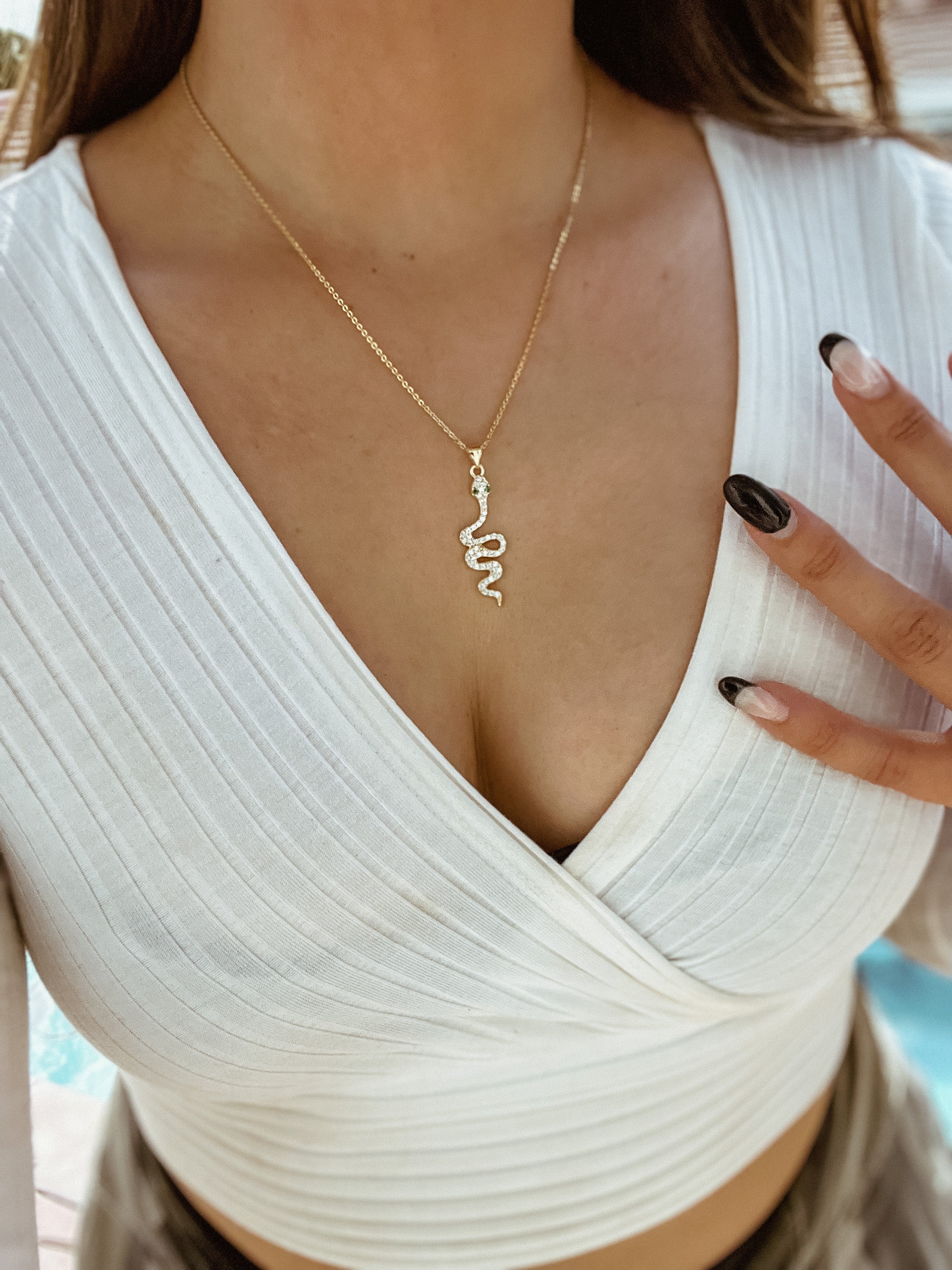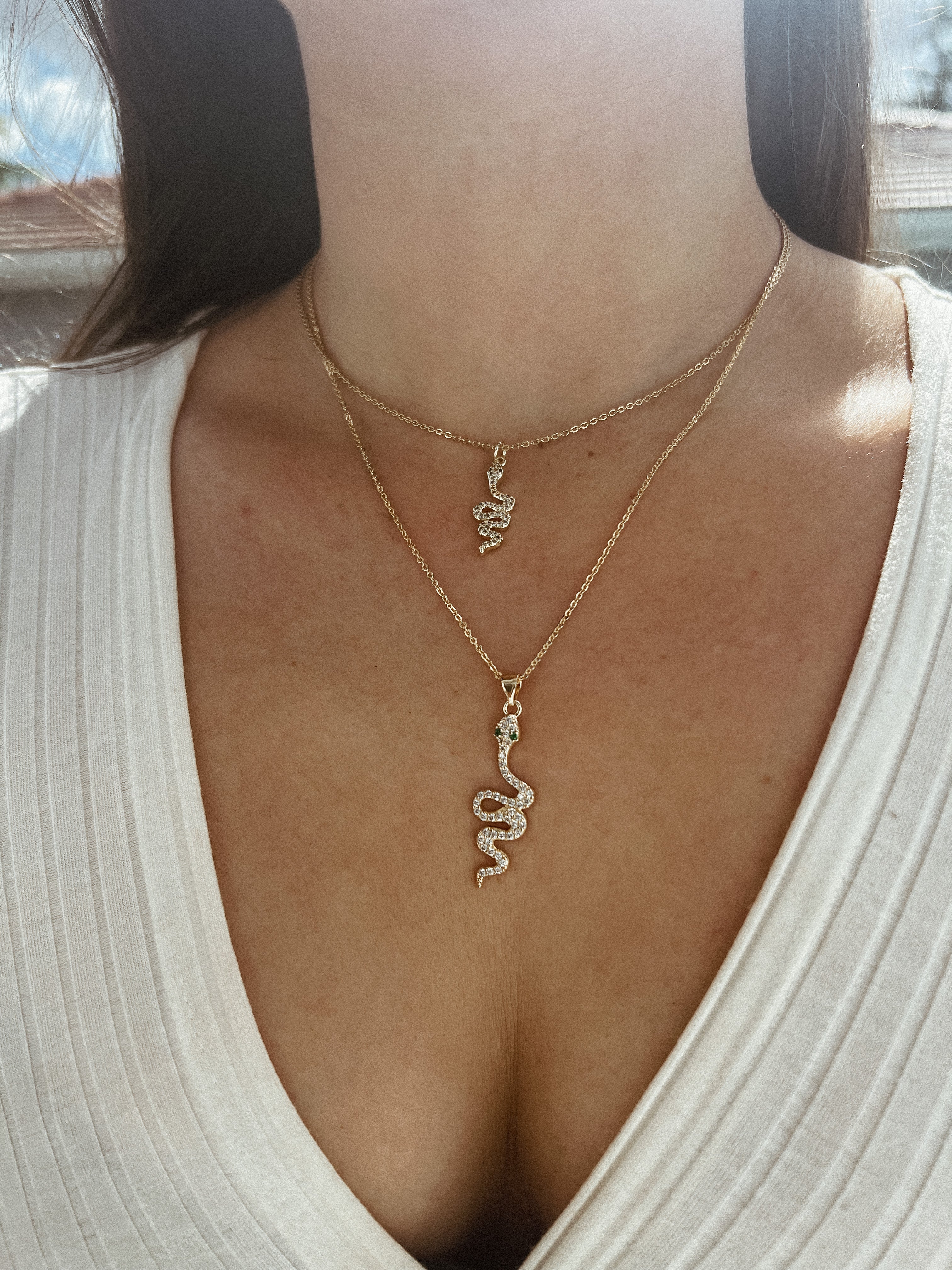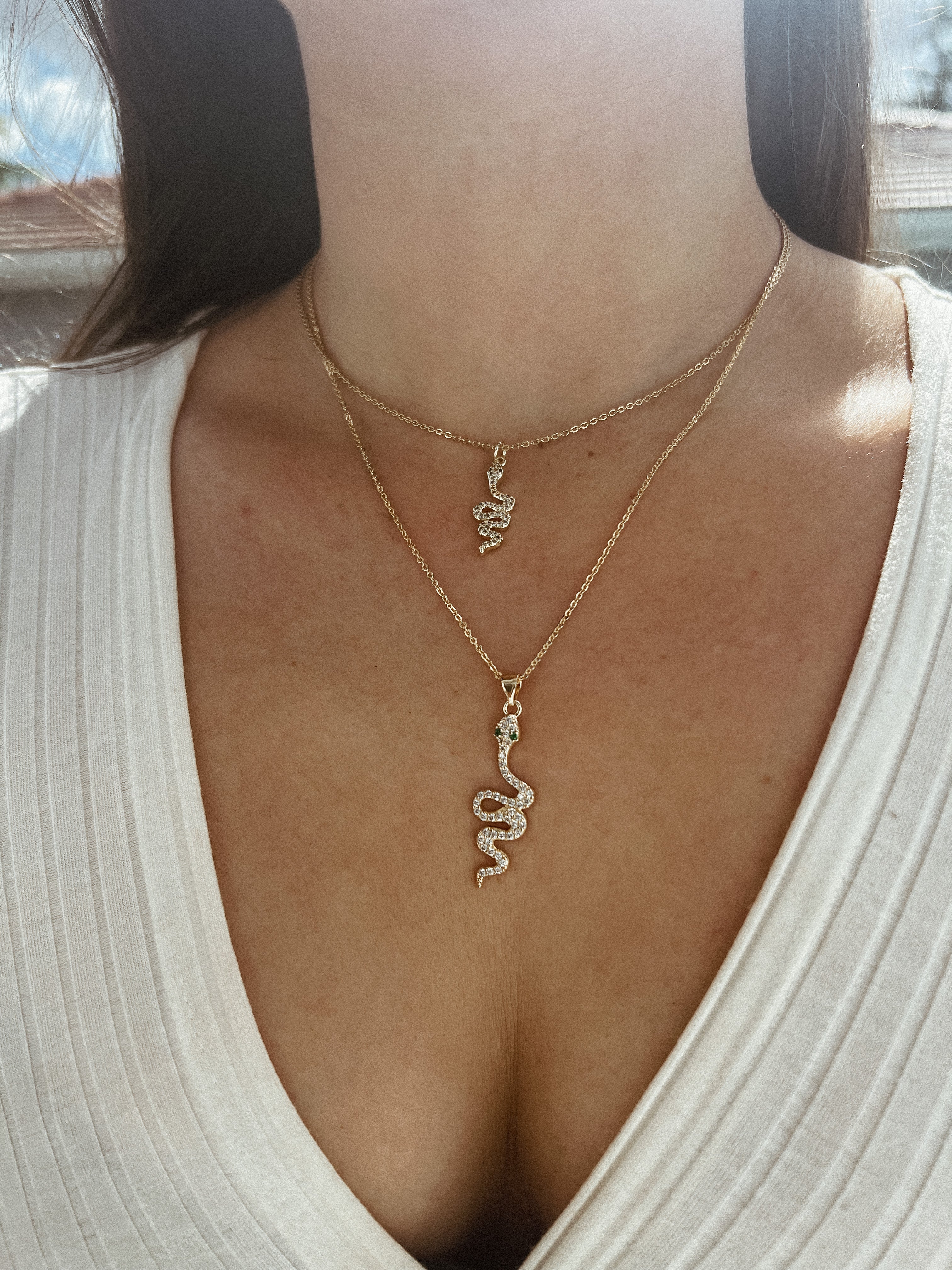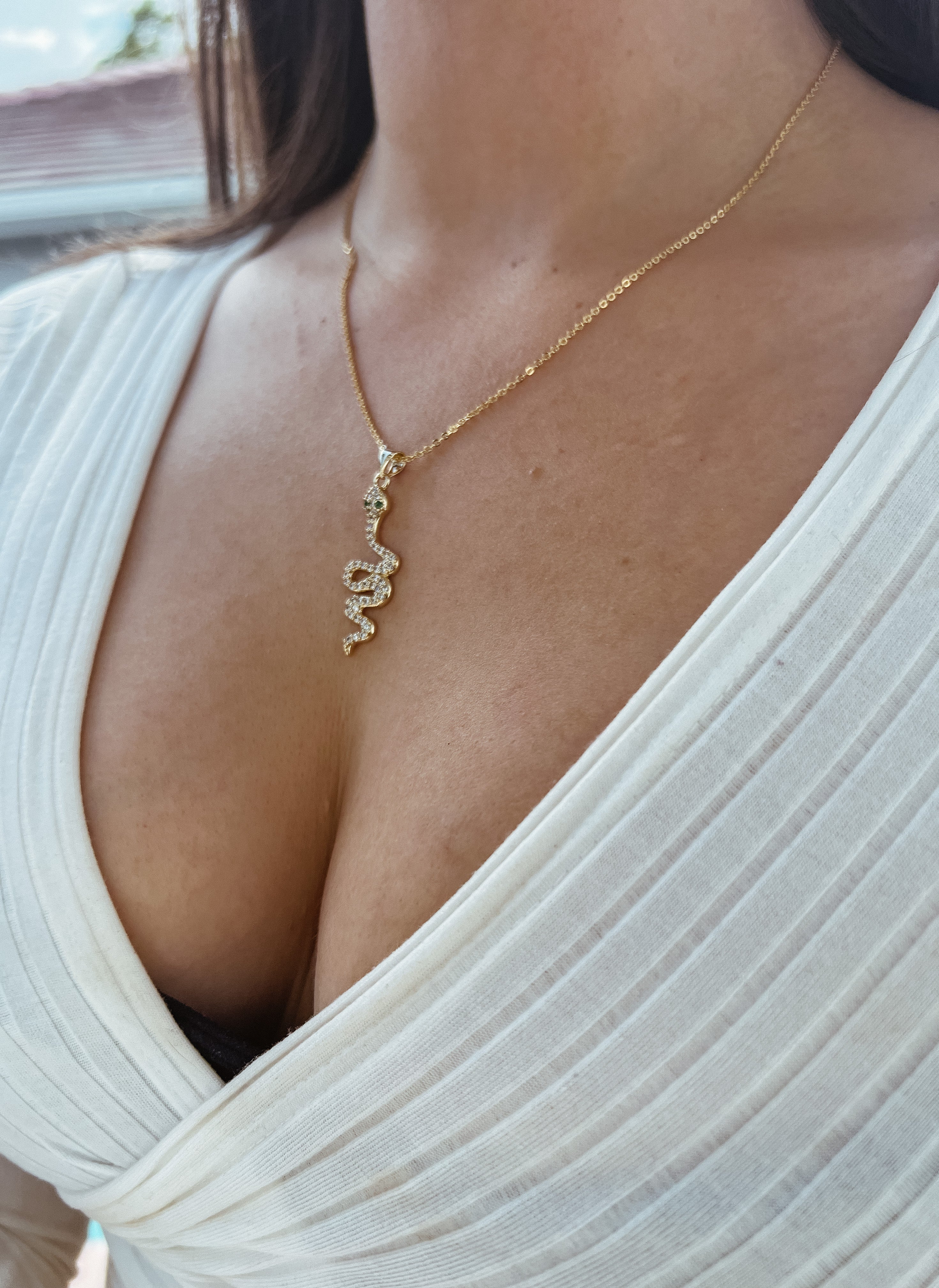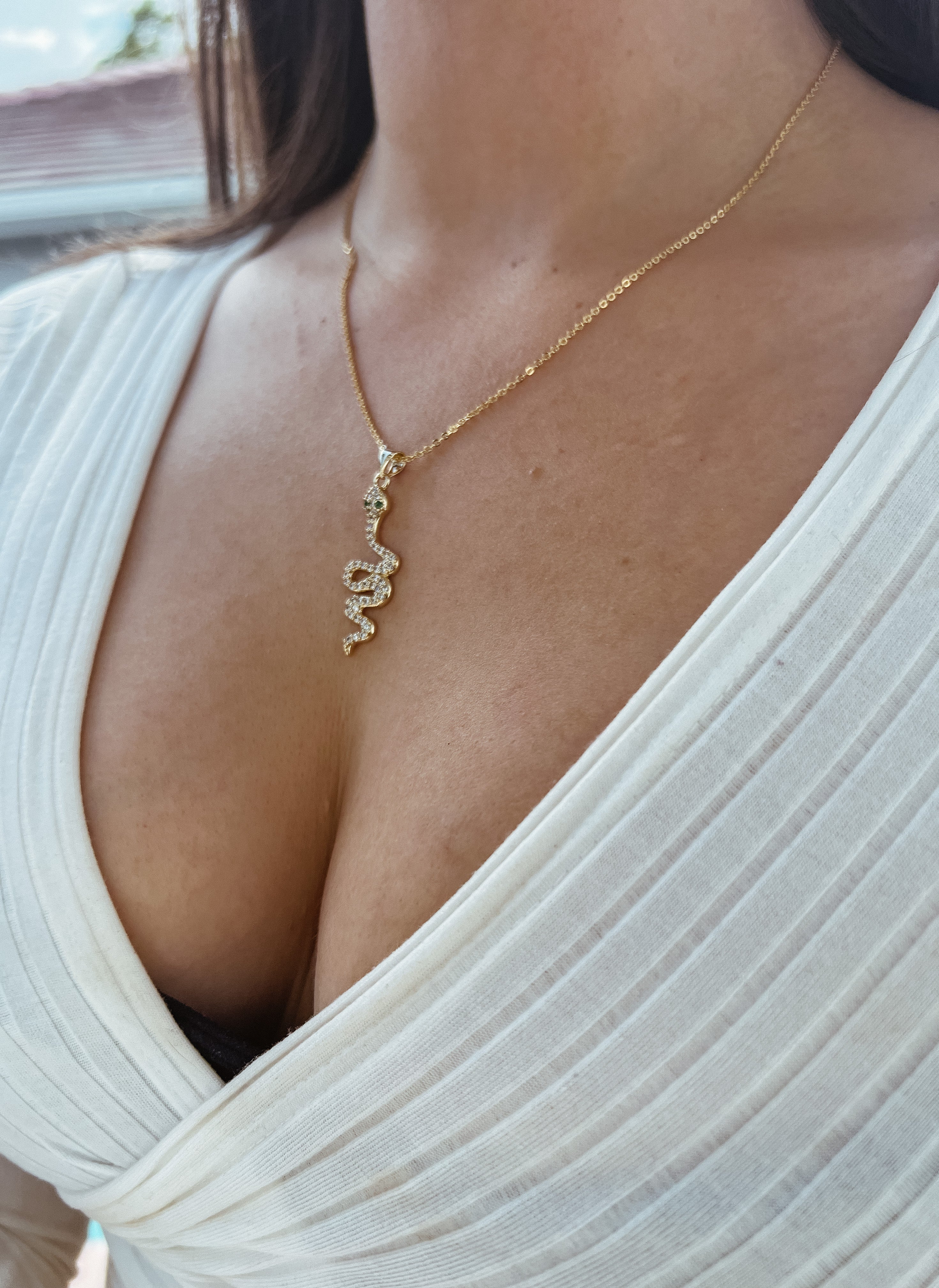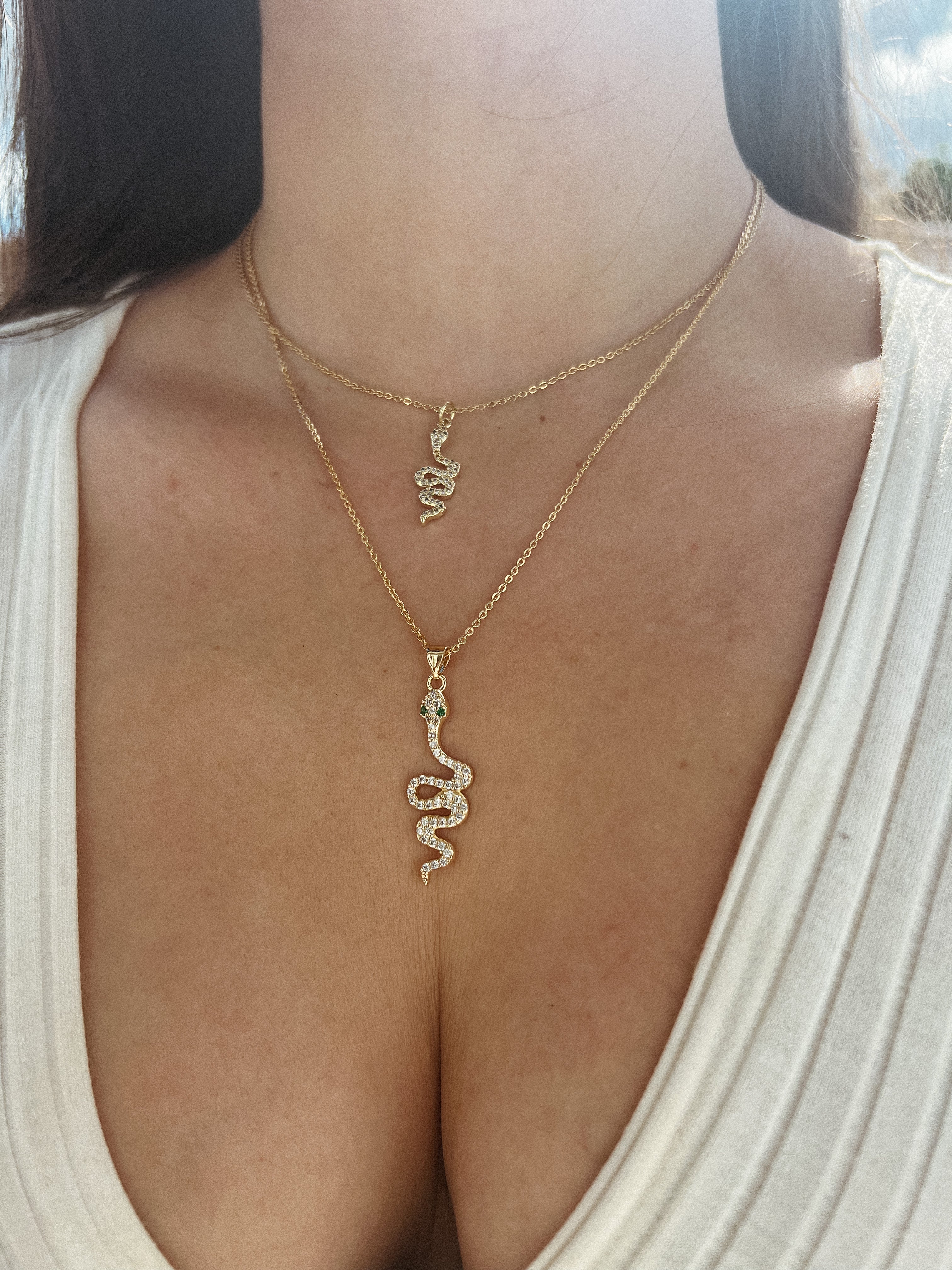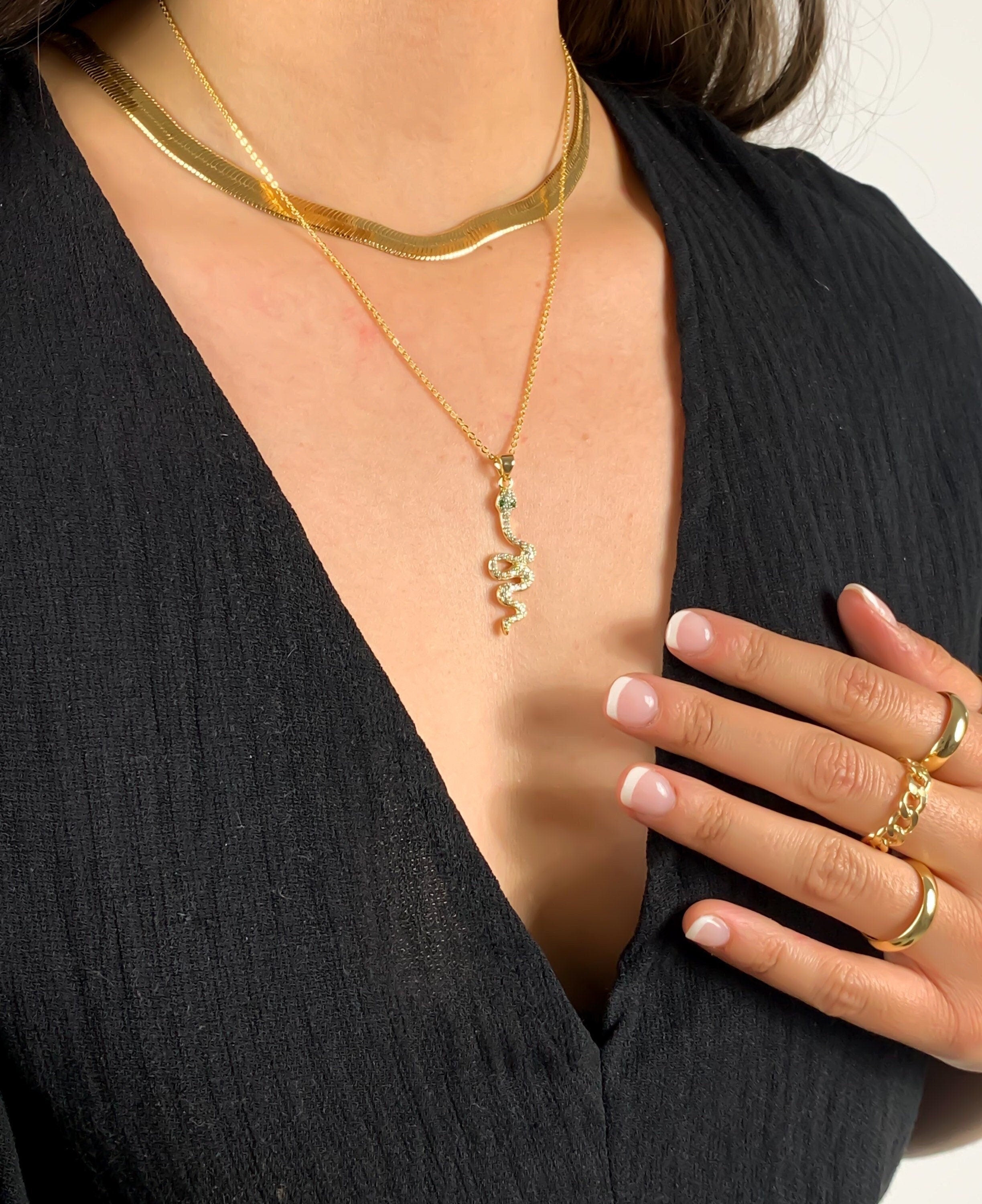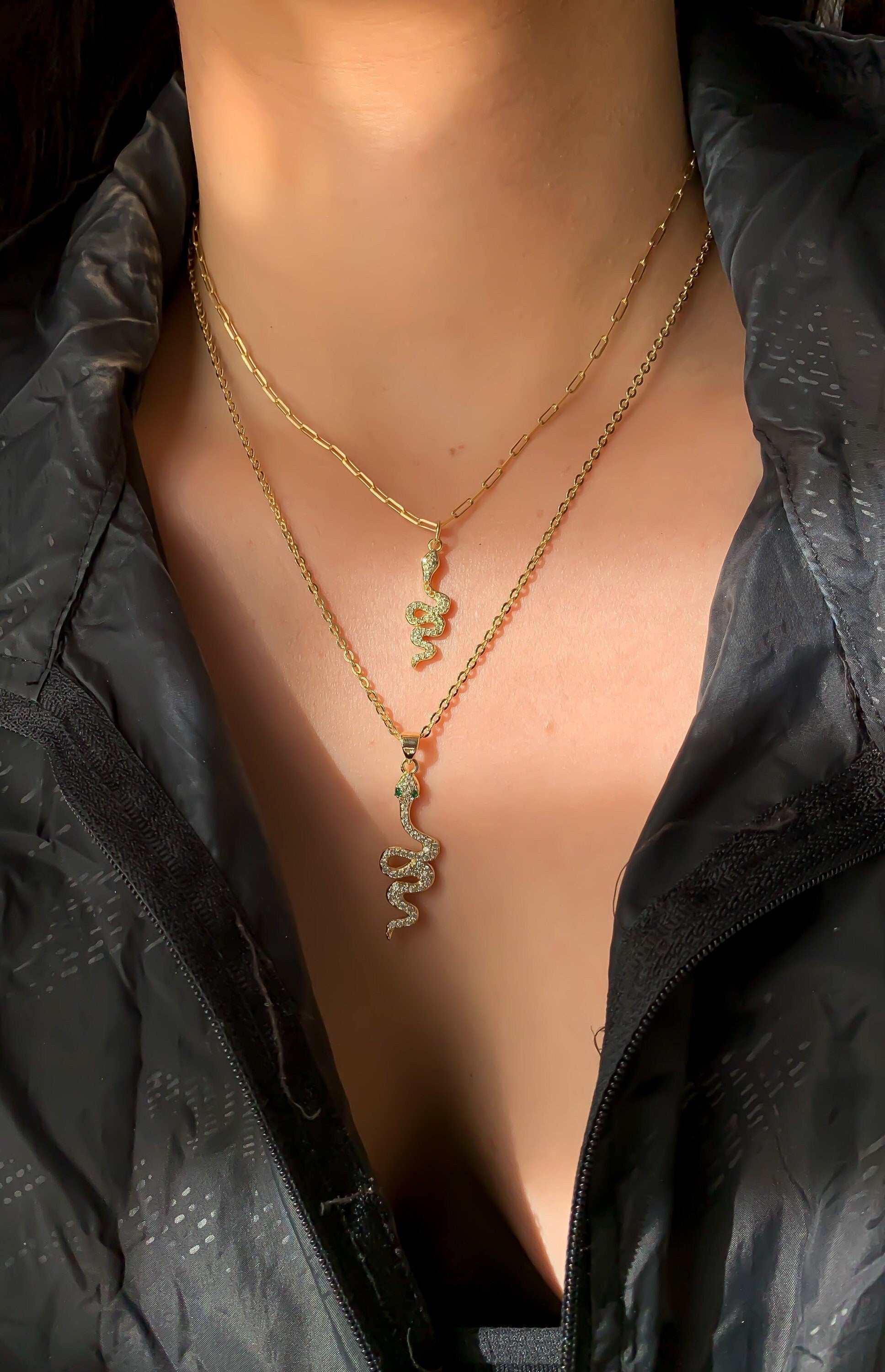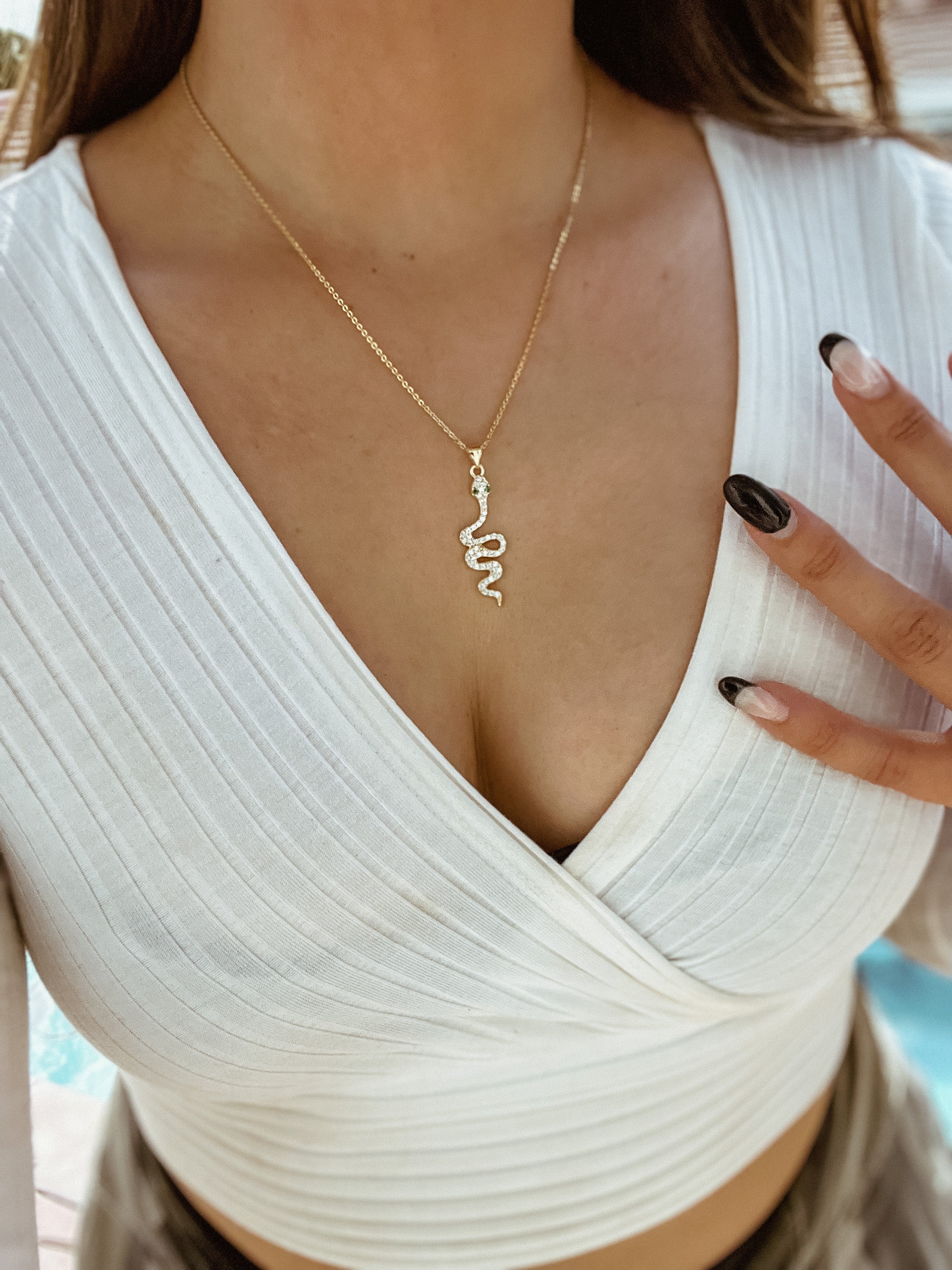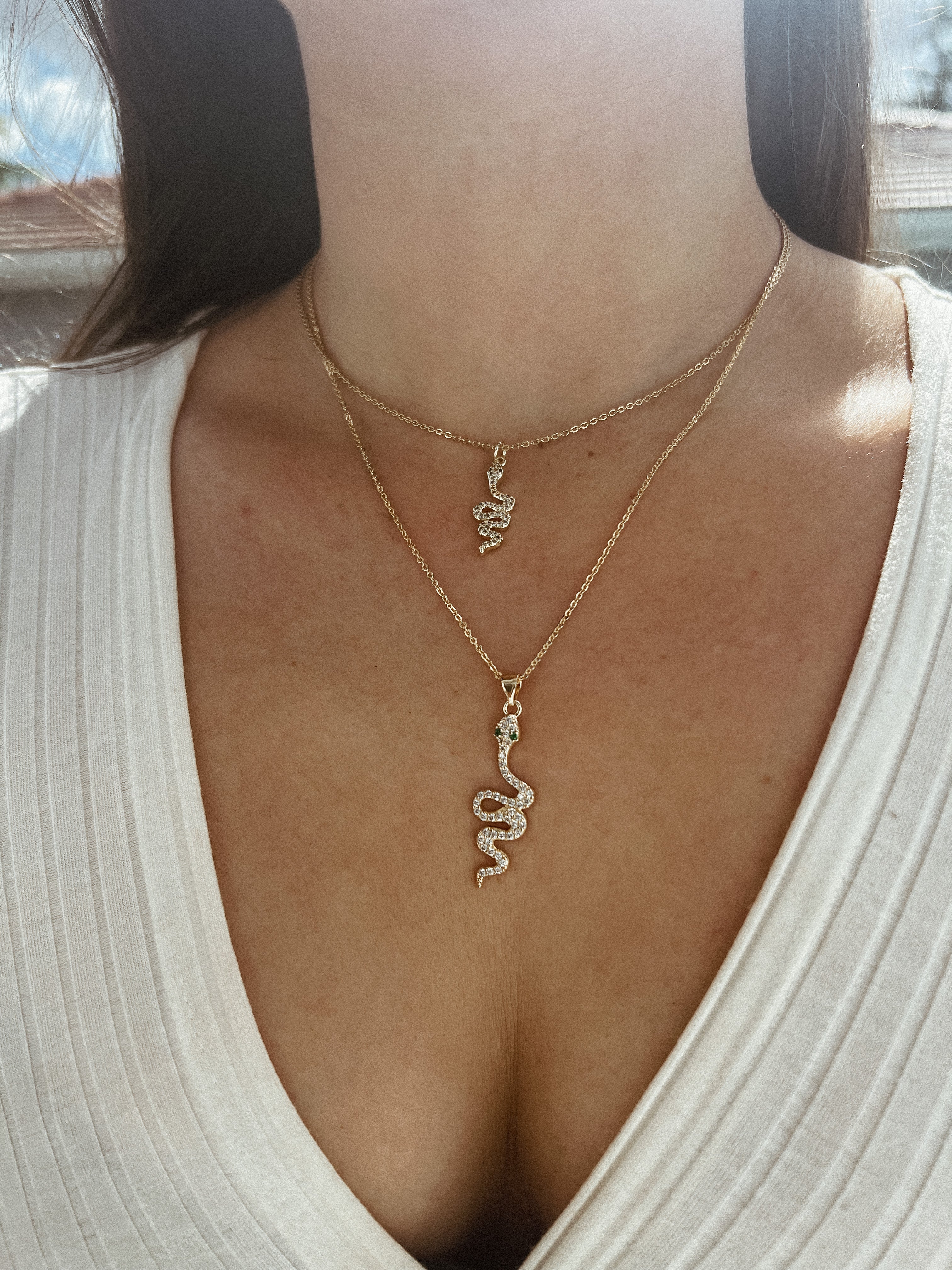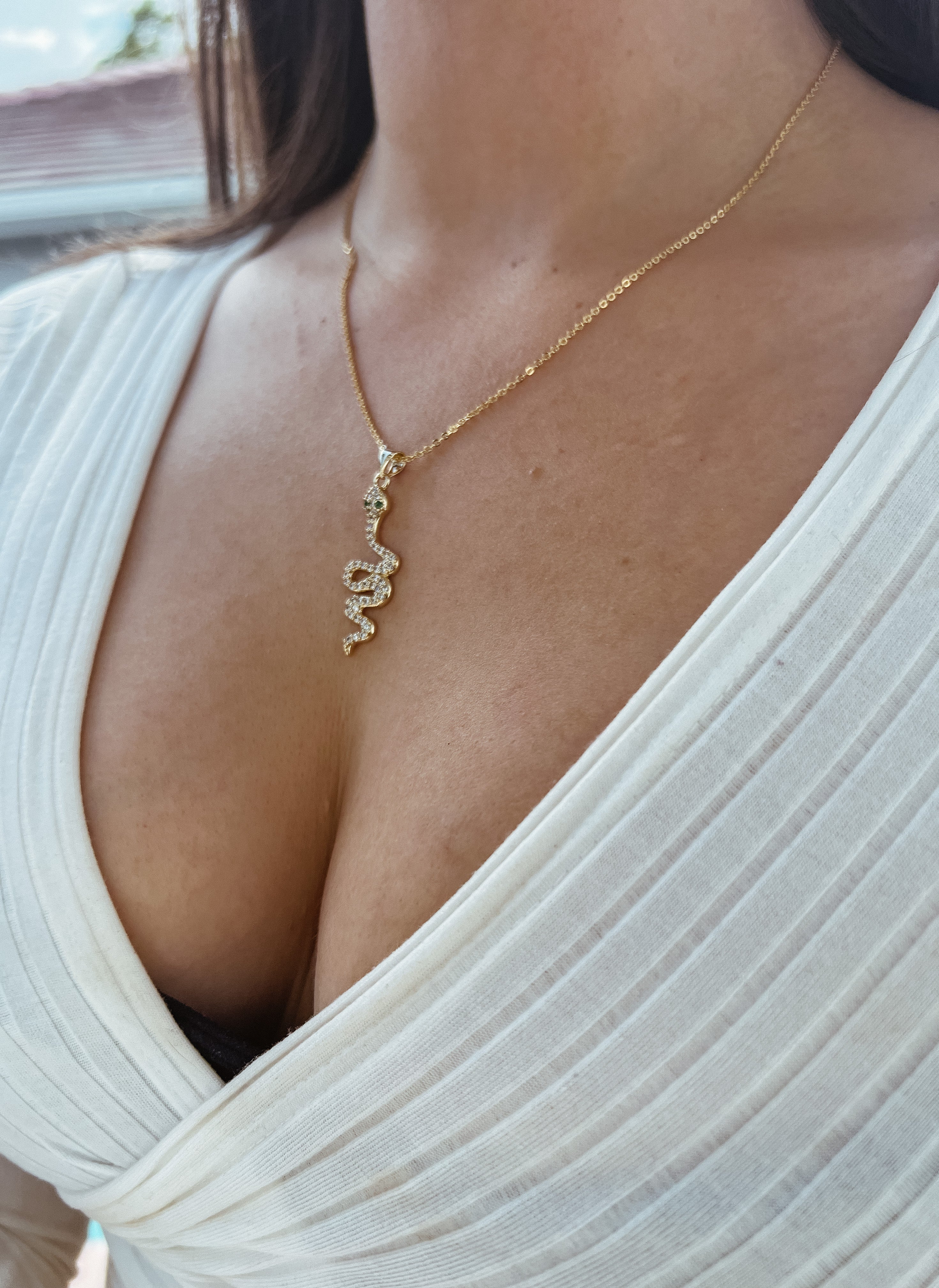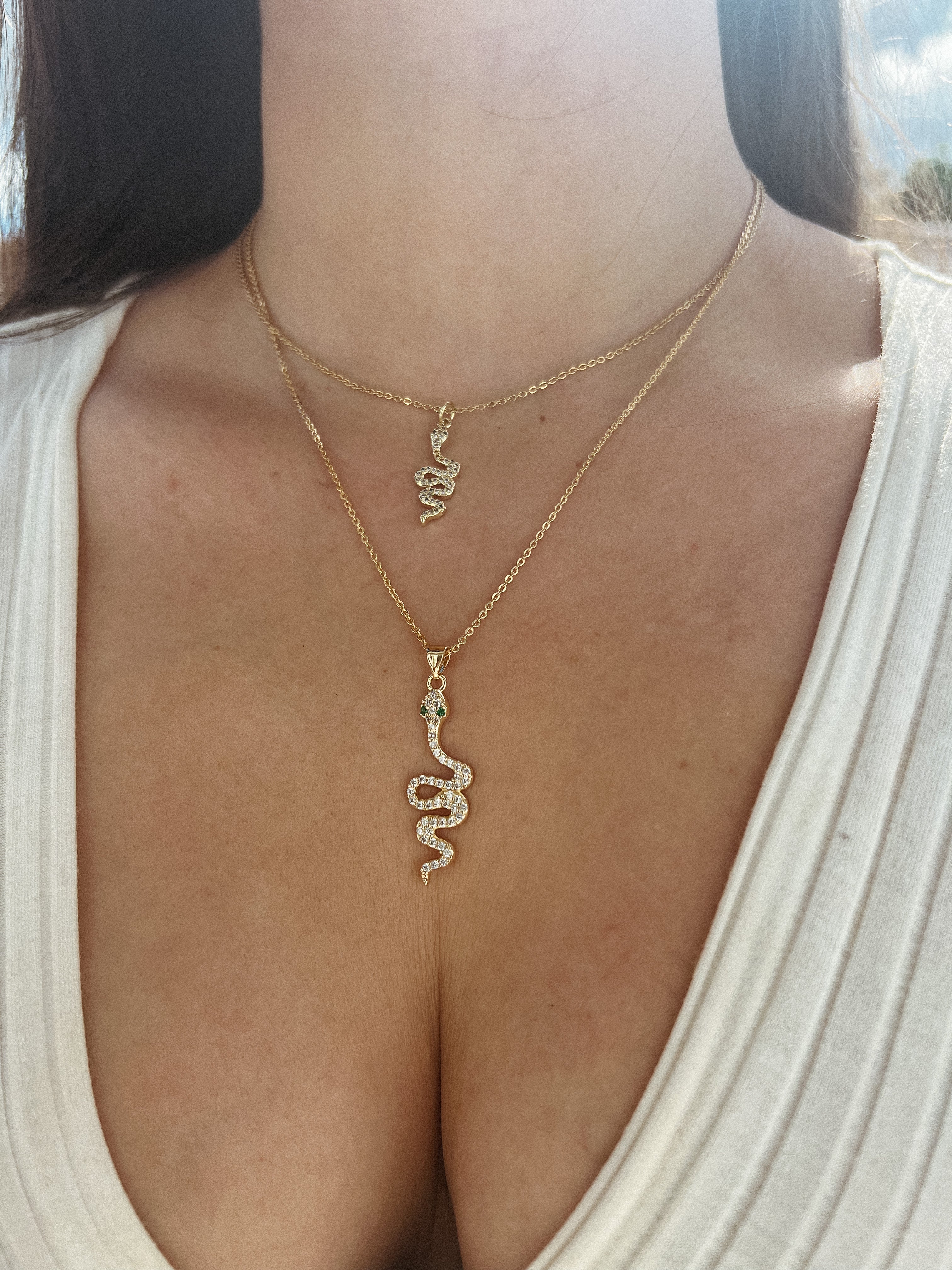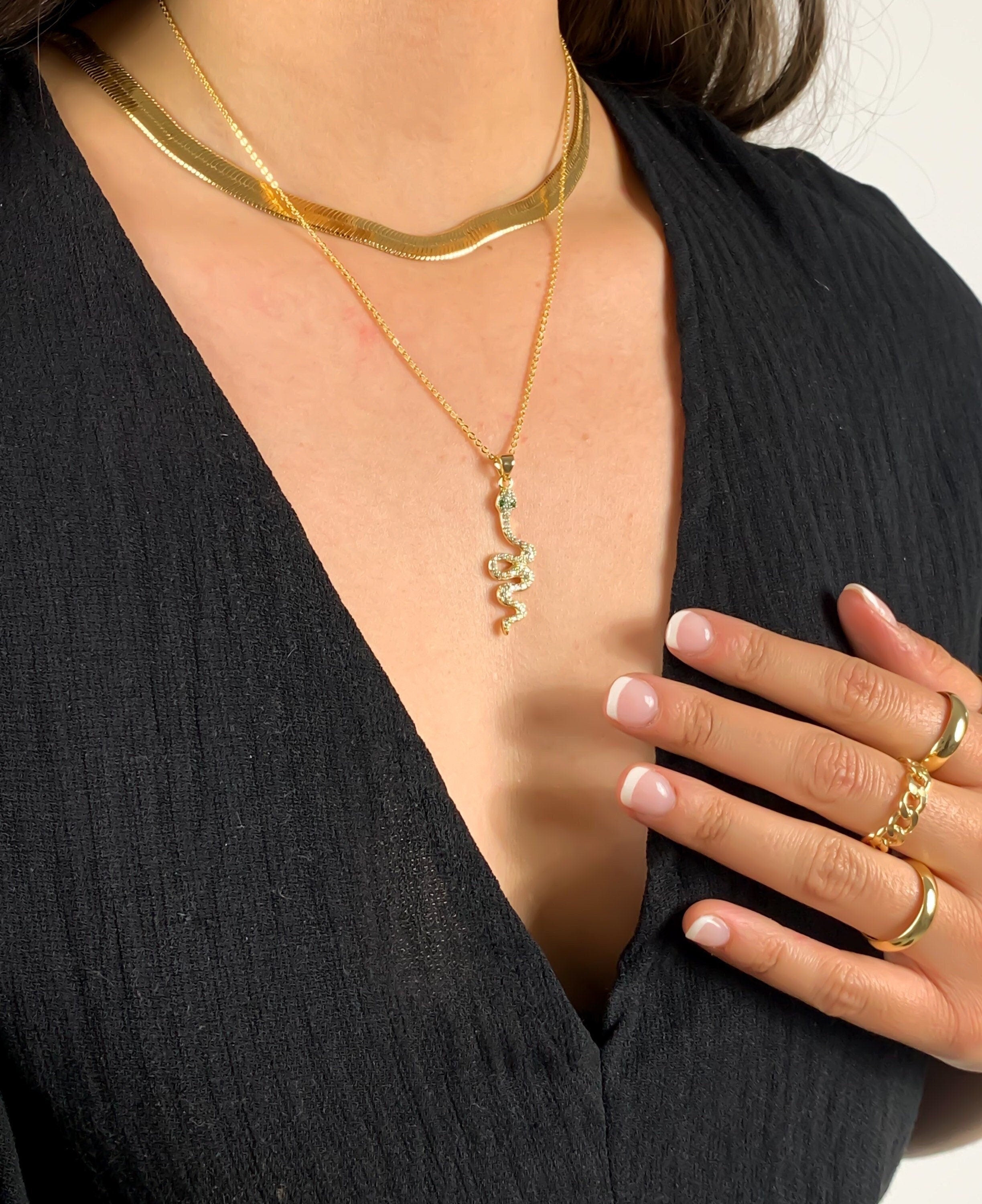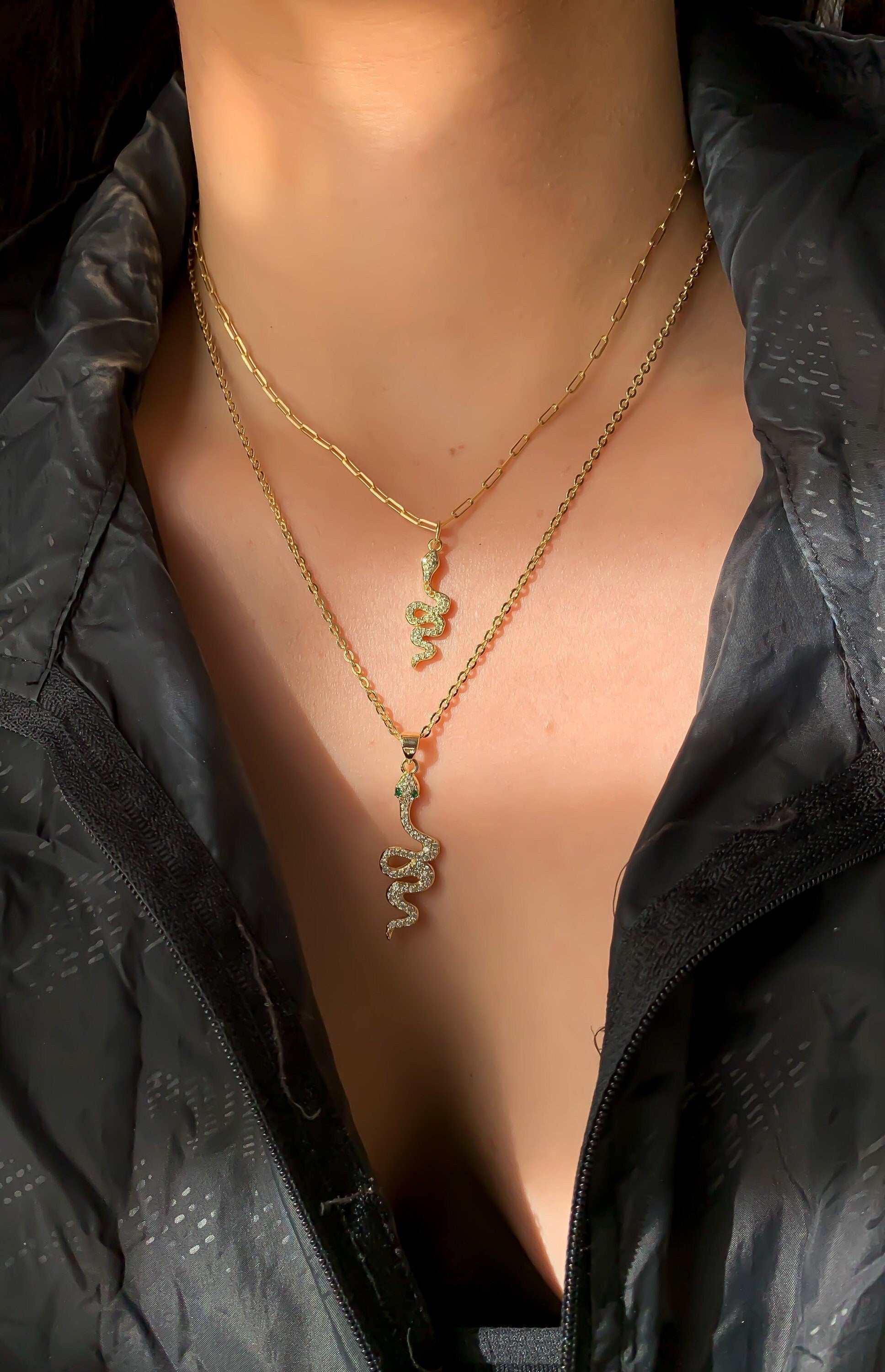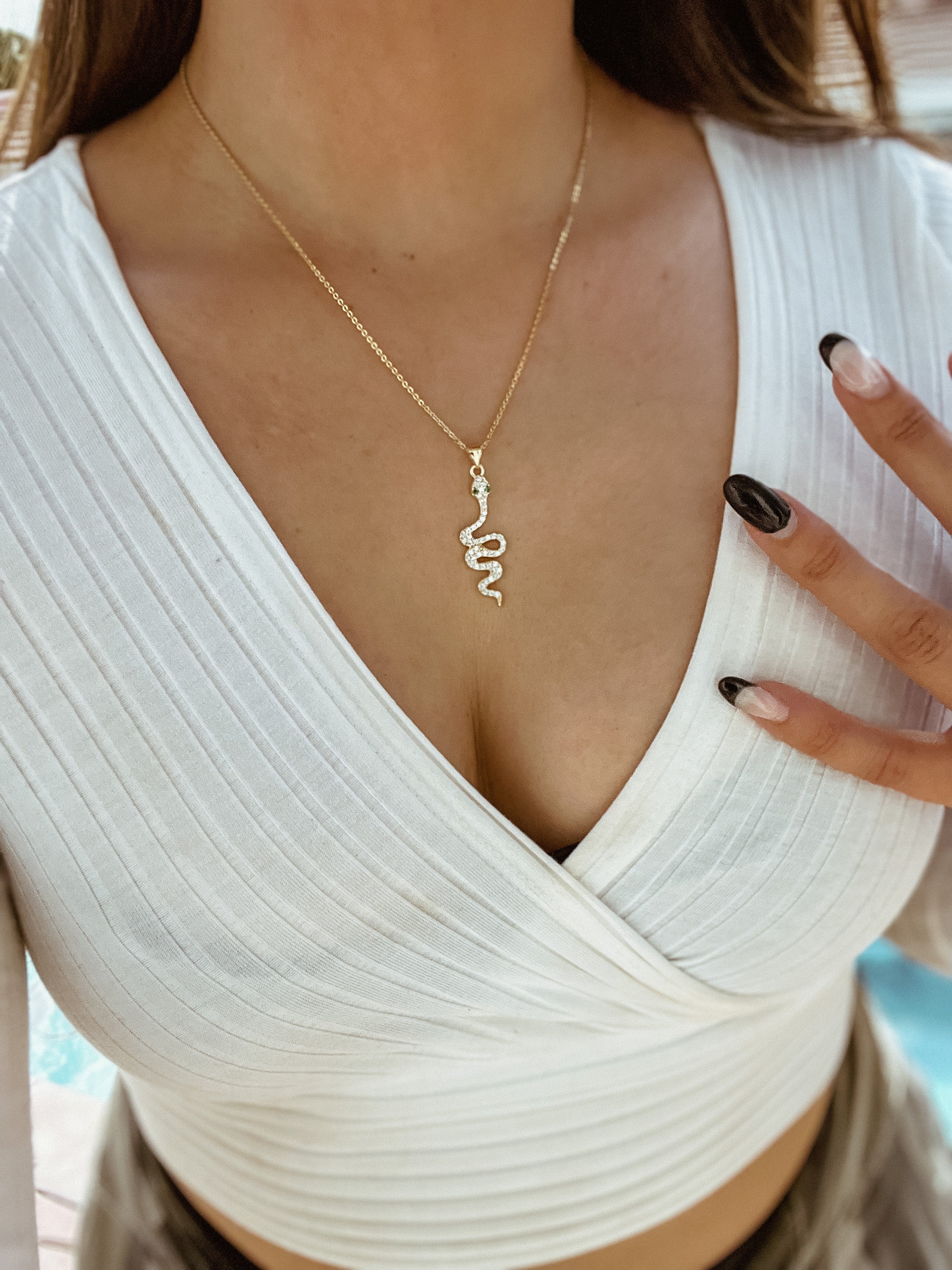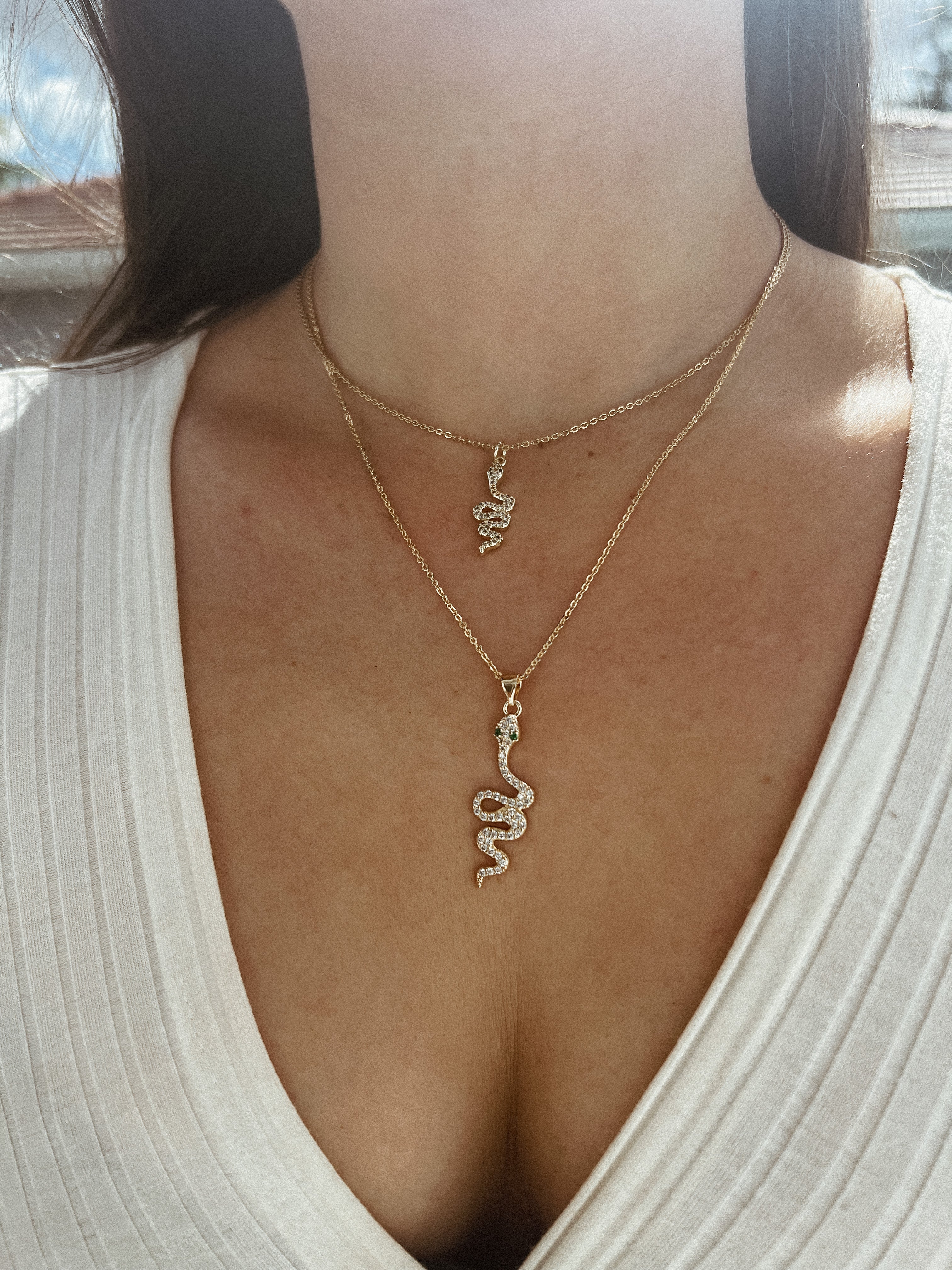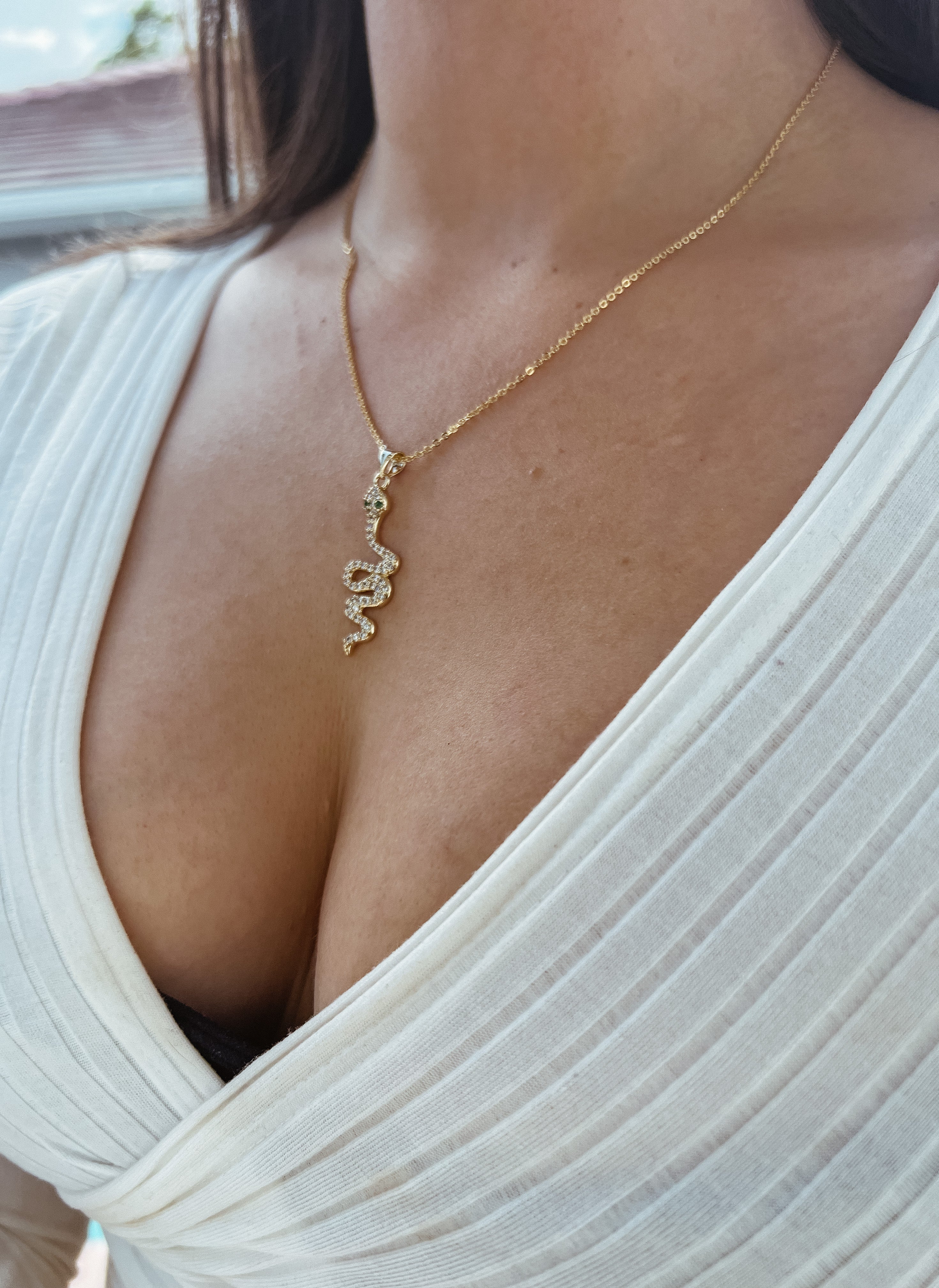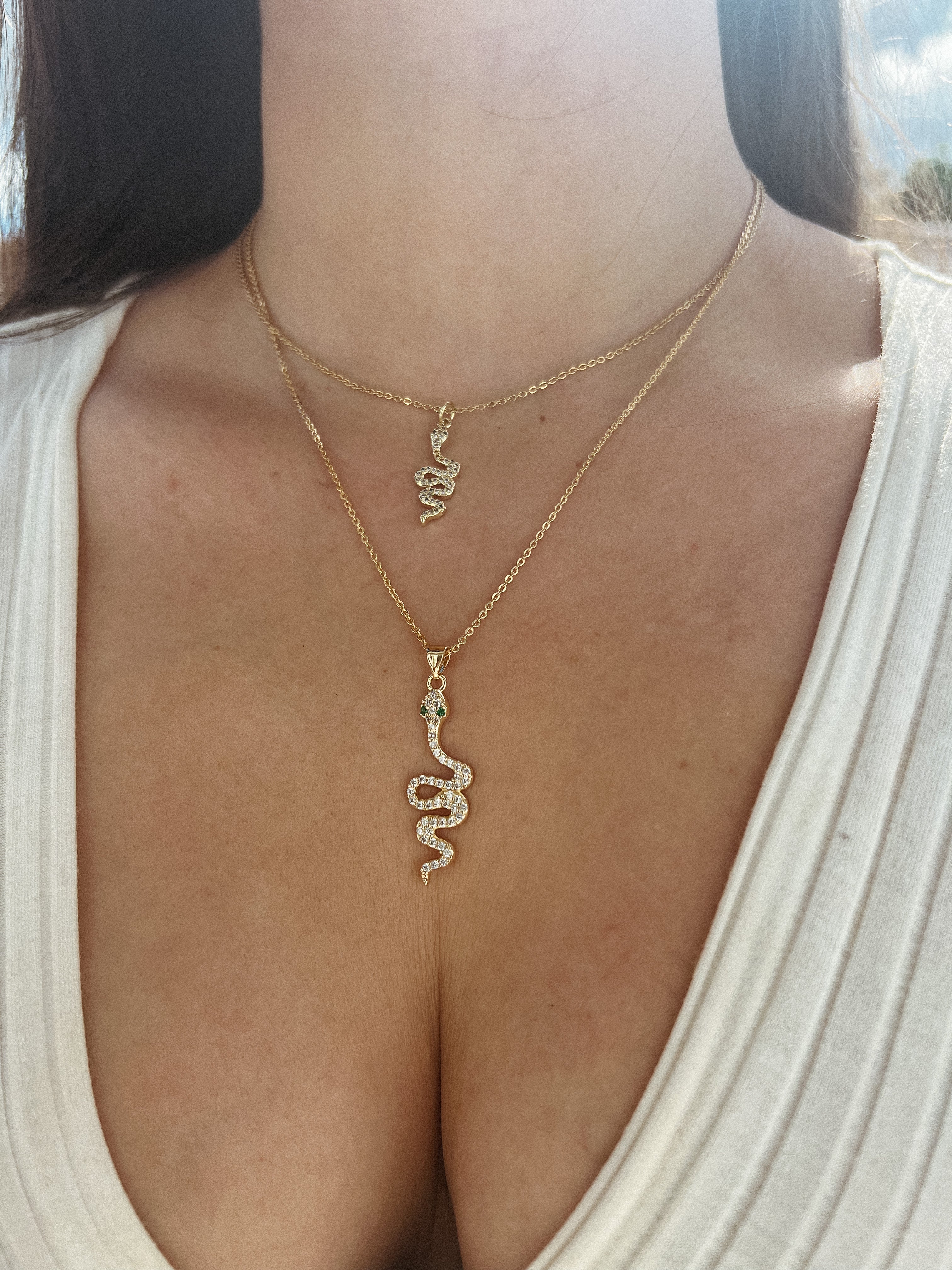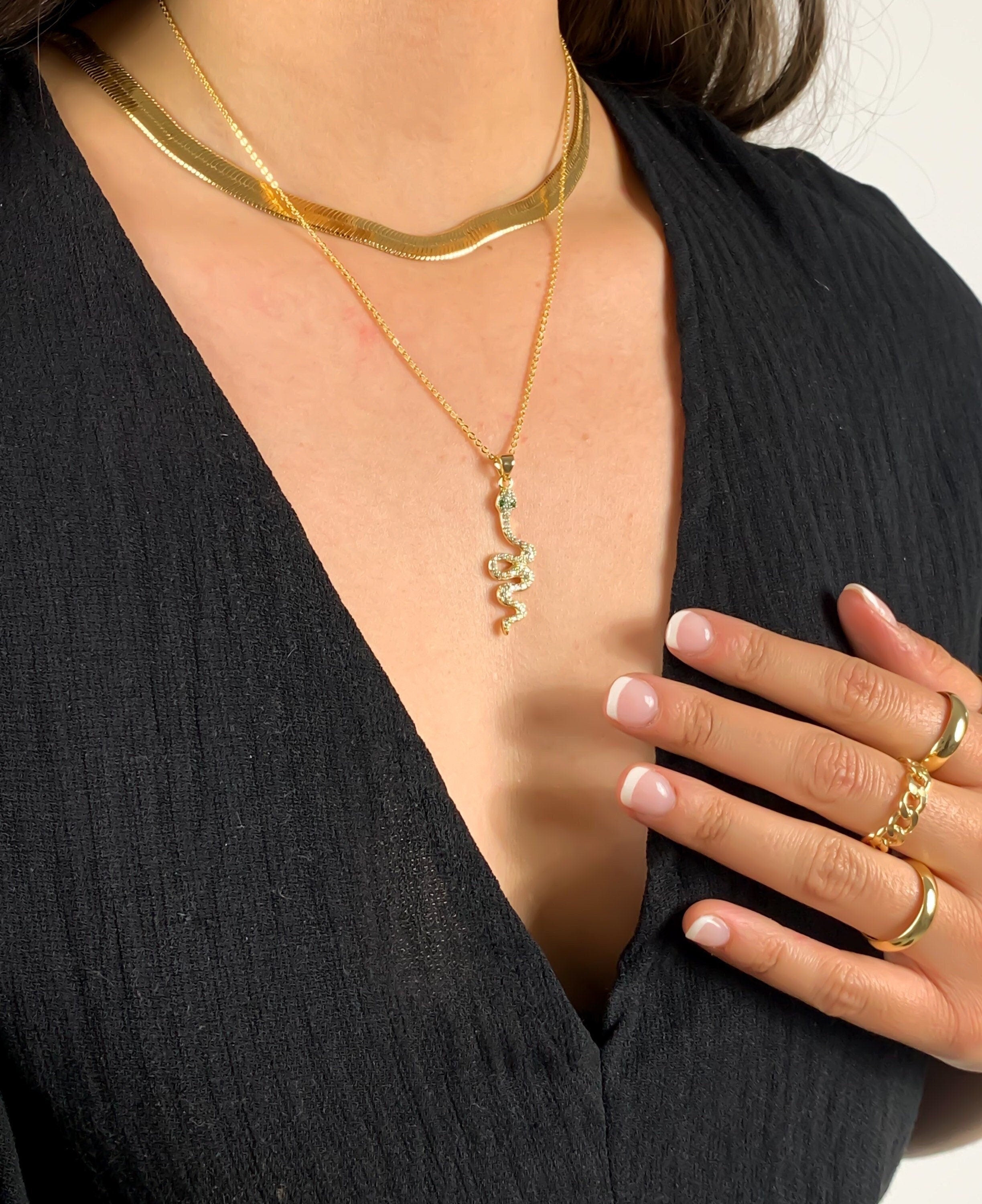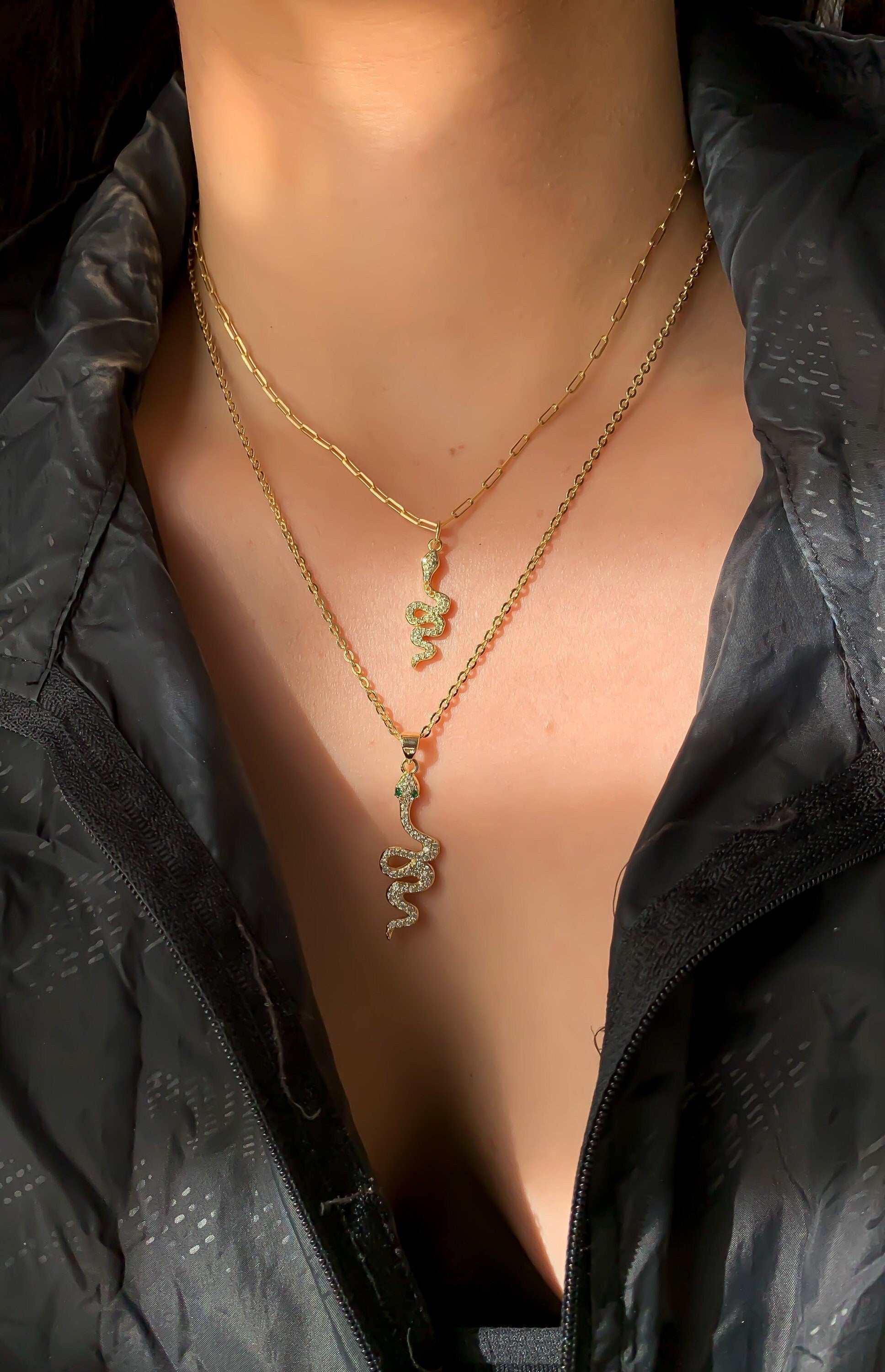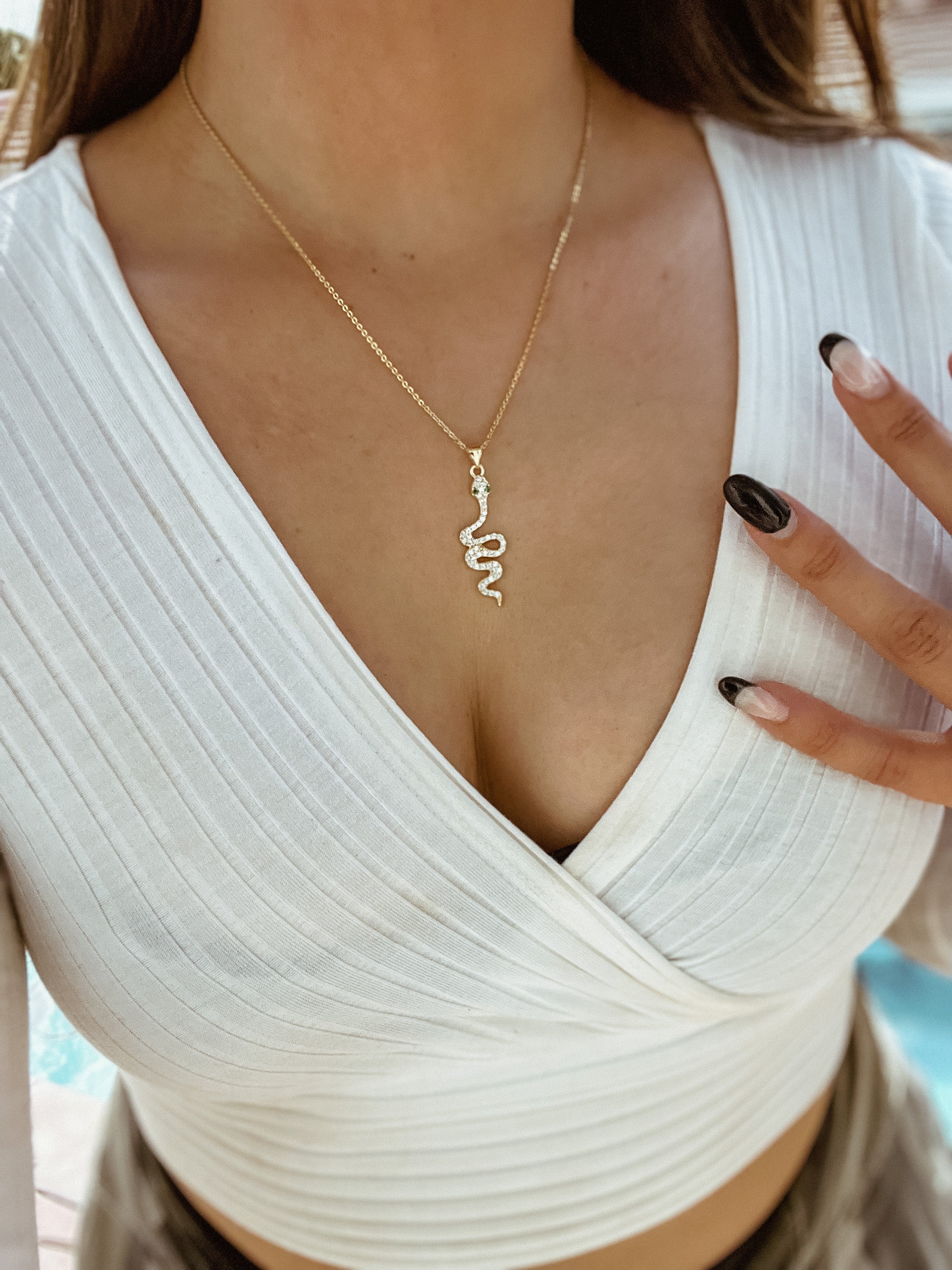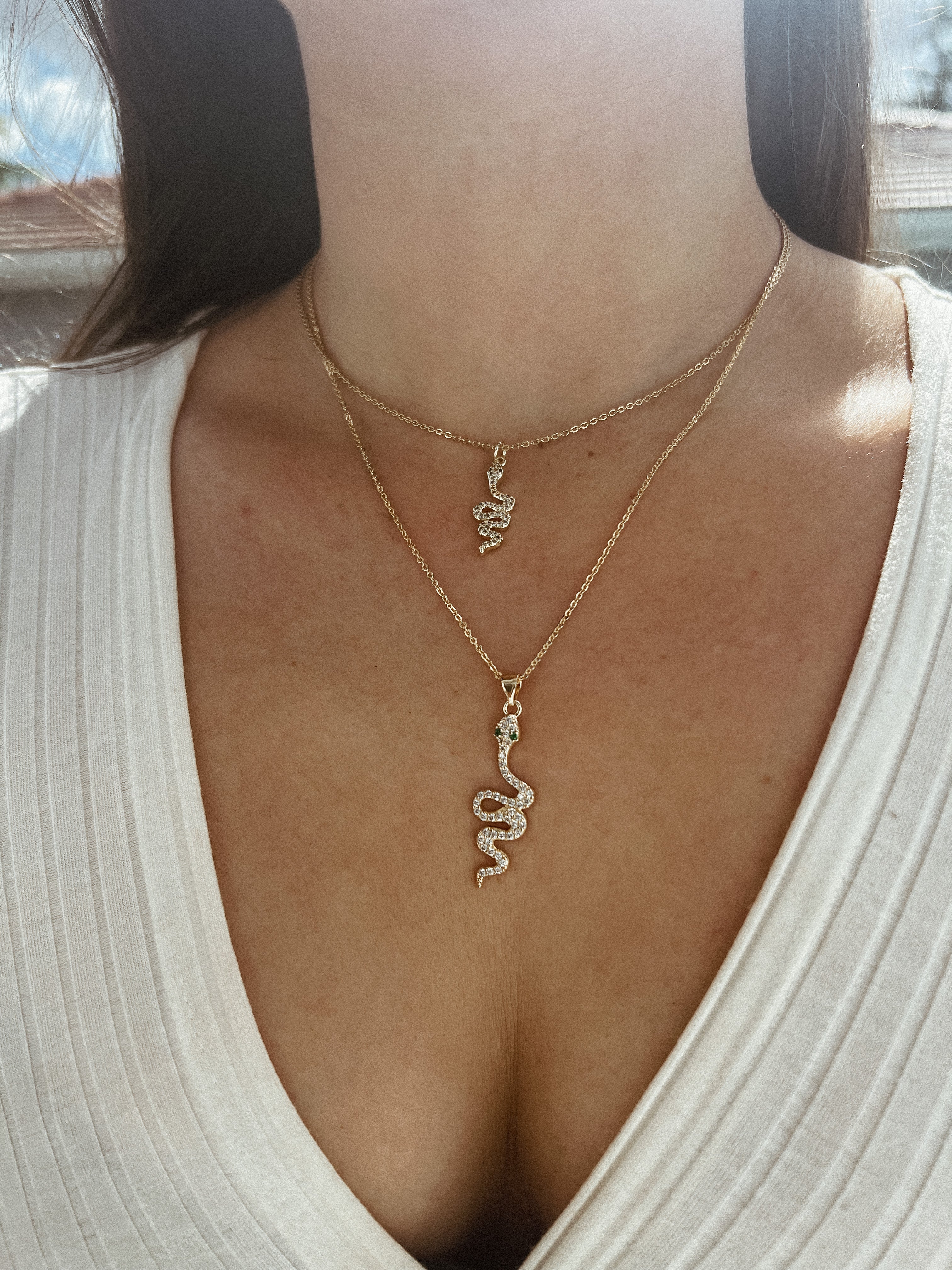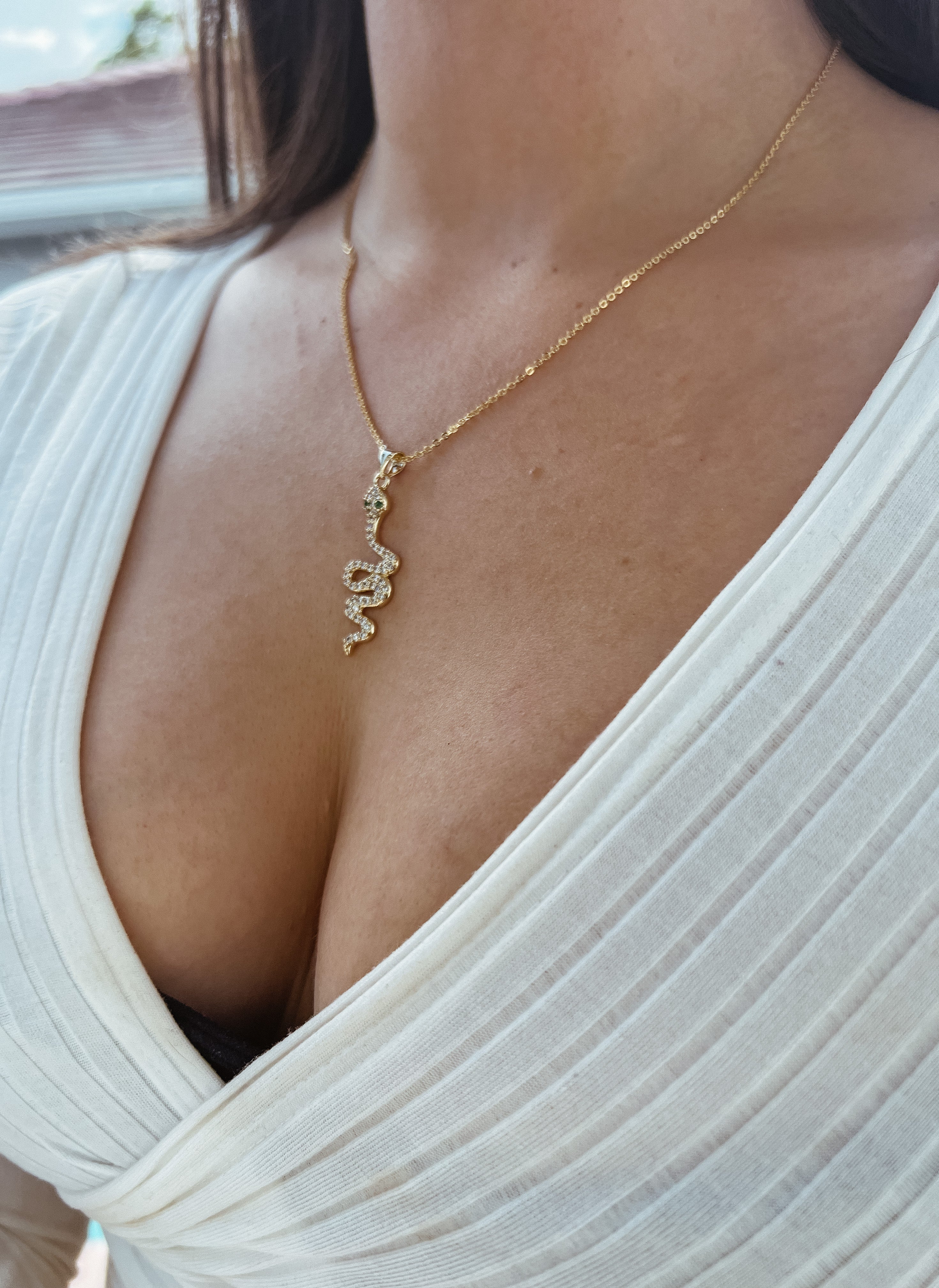 Stunning 18kt Gold Filled Emerald Snake Chain with Cubic Zirconia's - This necklace is a great statement piece option to elevate any outfit or to adorn with any of your favorite necklaces. This necklace can be purchased with the large snake or the small snake option. 

Length: 16" or 18"
Pendant options: 
Small snake pendant or Large snake pendant 
Gold Filled jewelry is the best alternative to solid gold jewelry. With proper jewelry care, it will last a very long time.
Jewelry Care: As with all pieces that are not real gold, it is advised that you take proper jewelry care by not exposing to any harsh chemicals & taking off jewelry before going in the sea. This quality is excellent & can at least as long as there is proper care.