Biggest sale of the year! 35% off with code: "CYBERMONDAY"!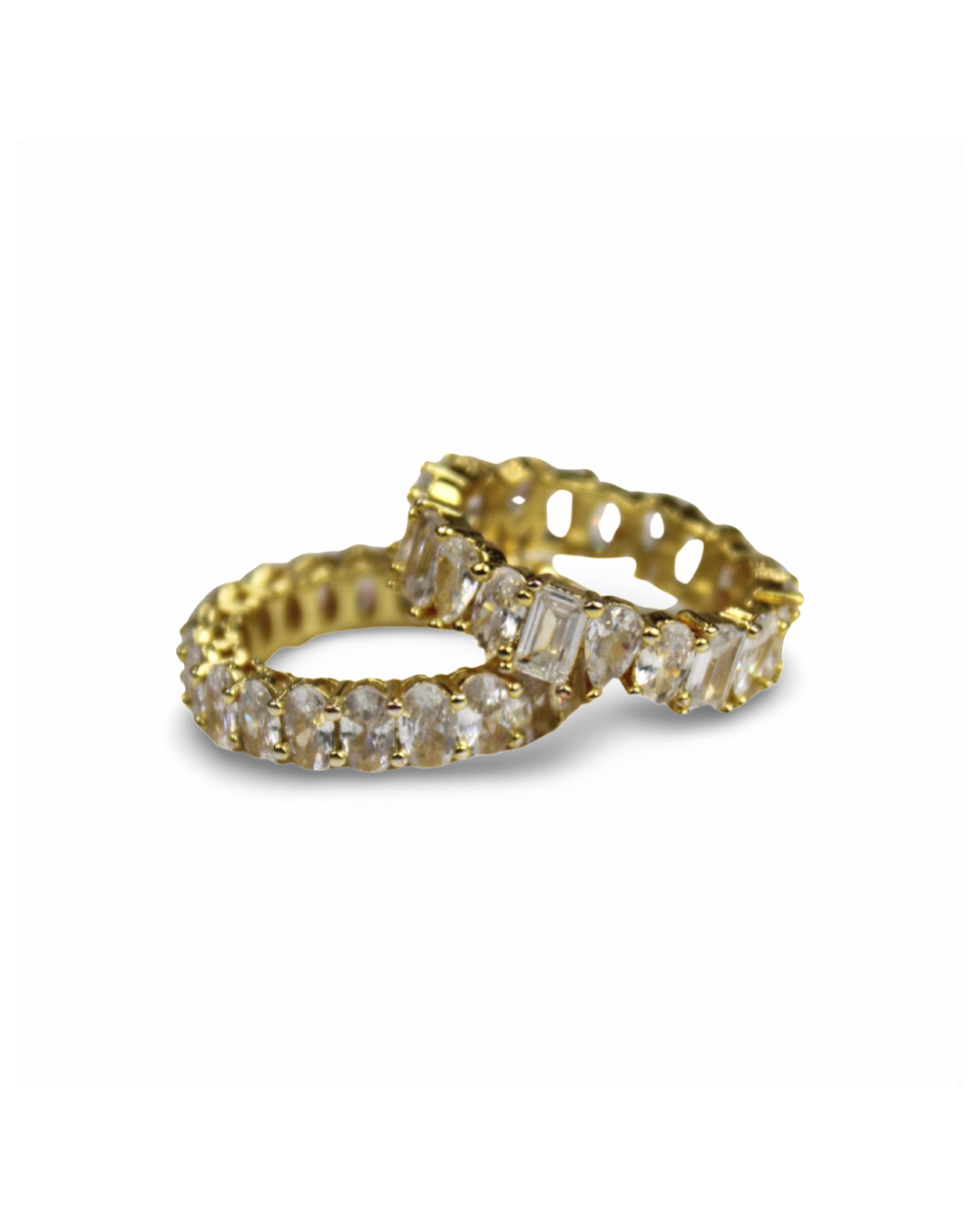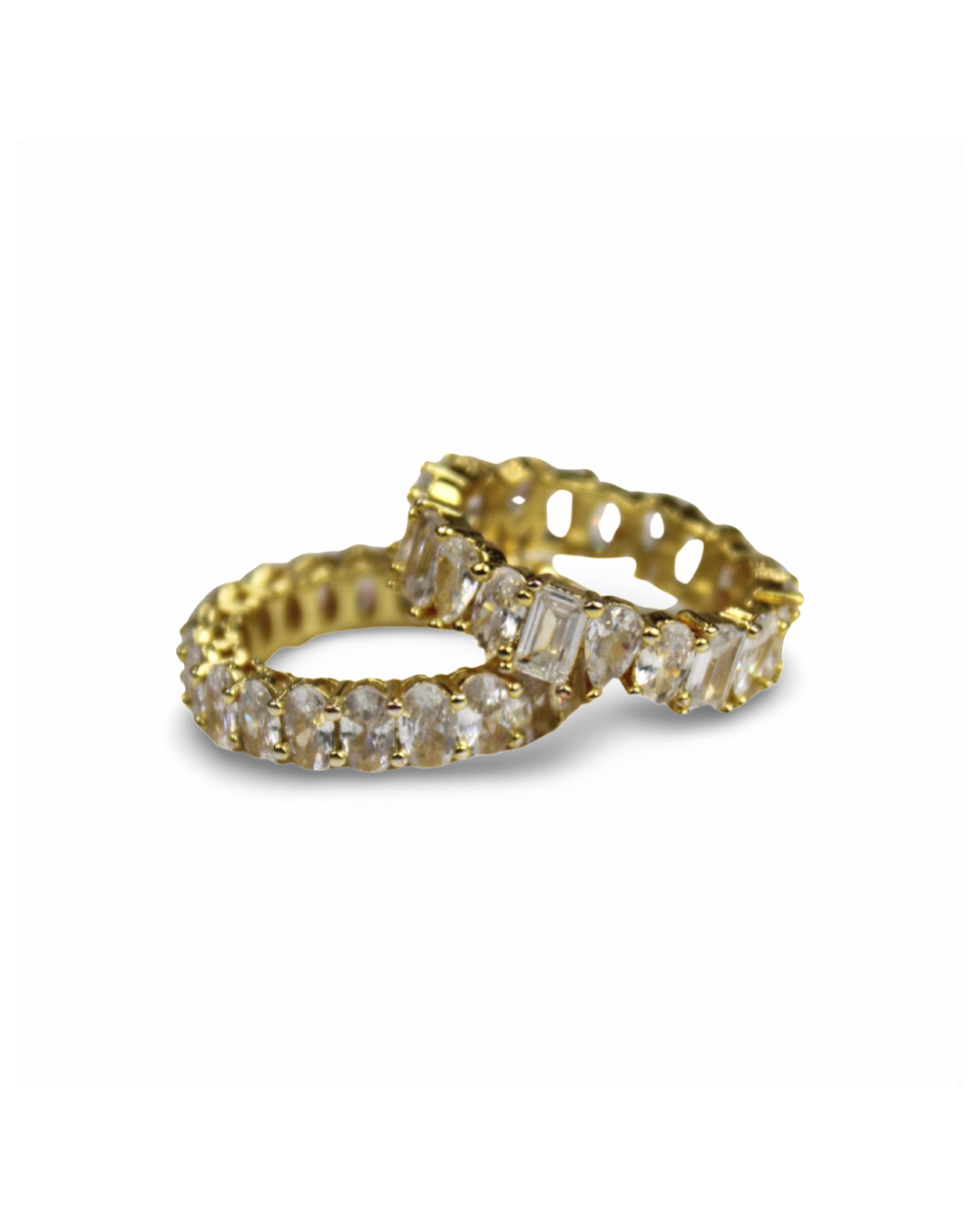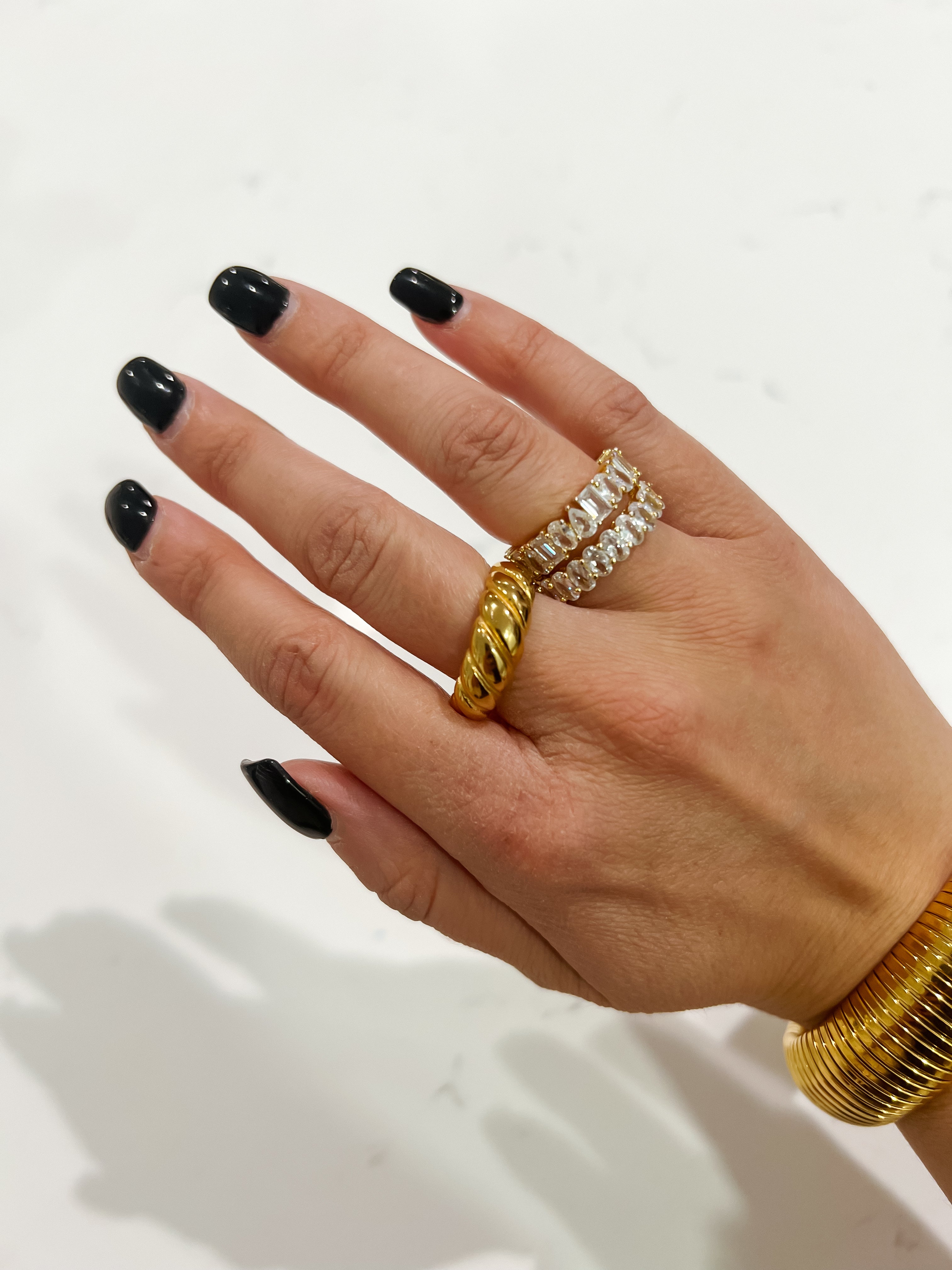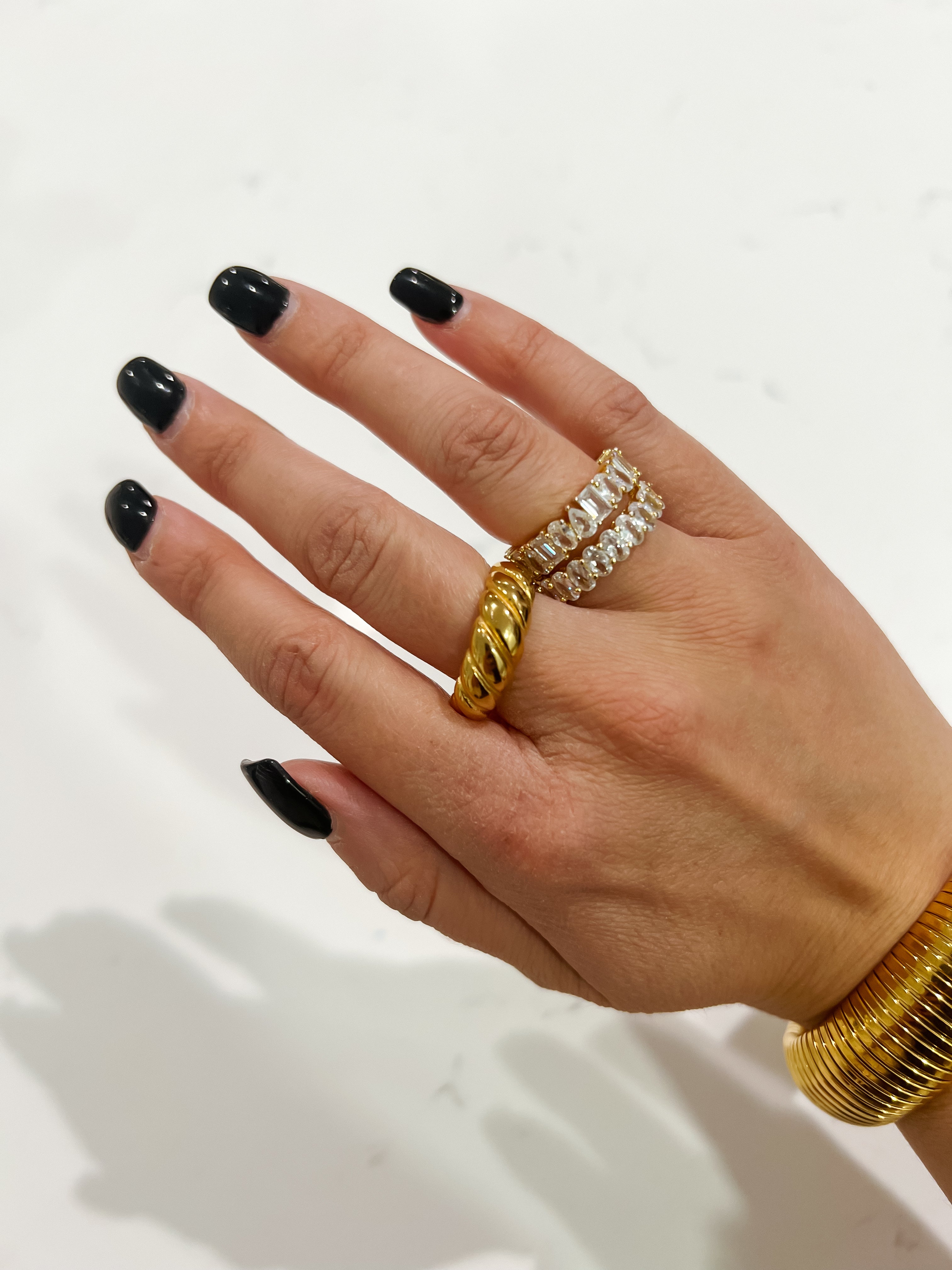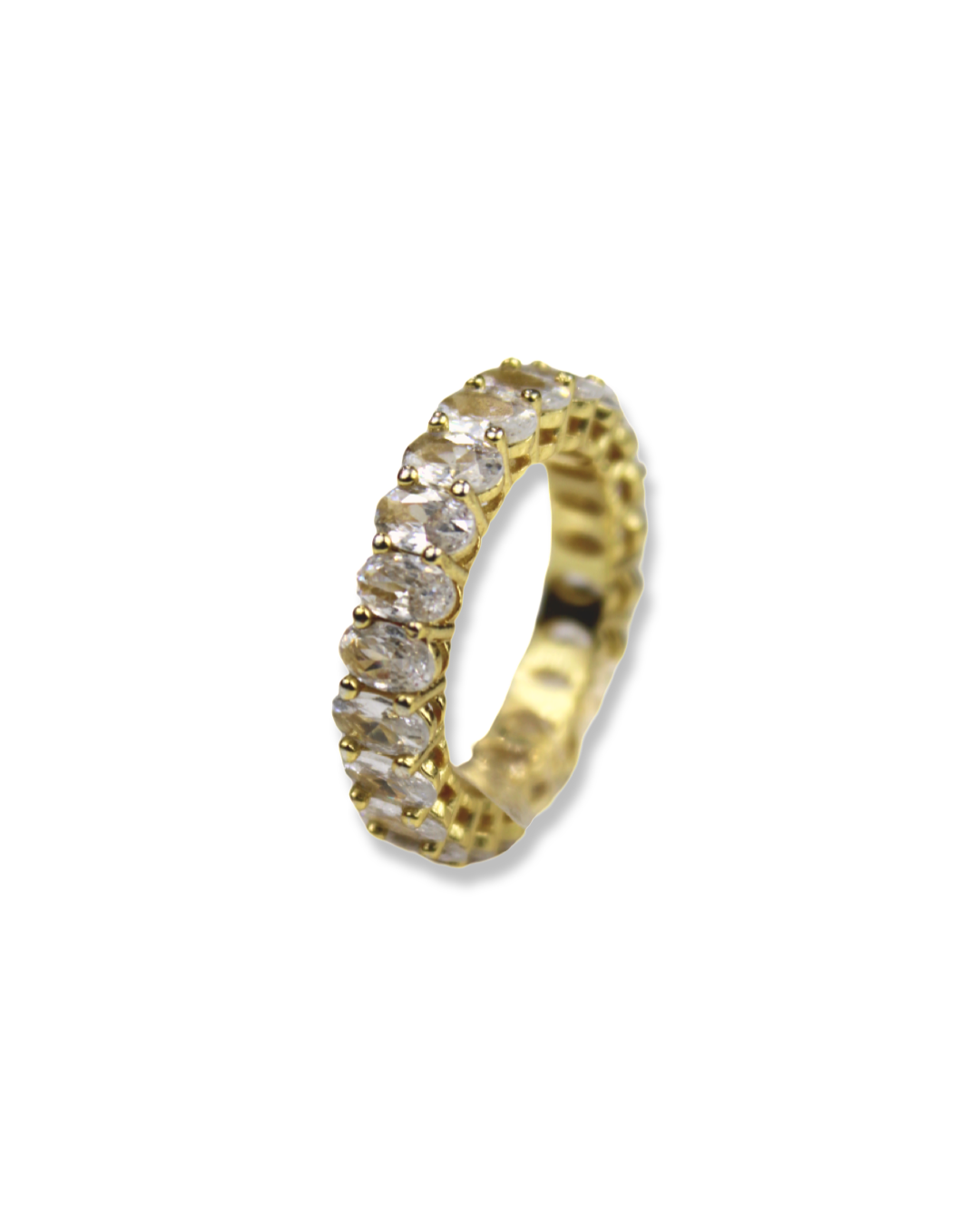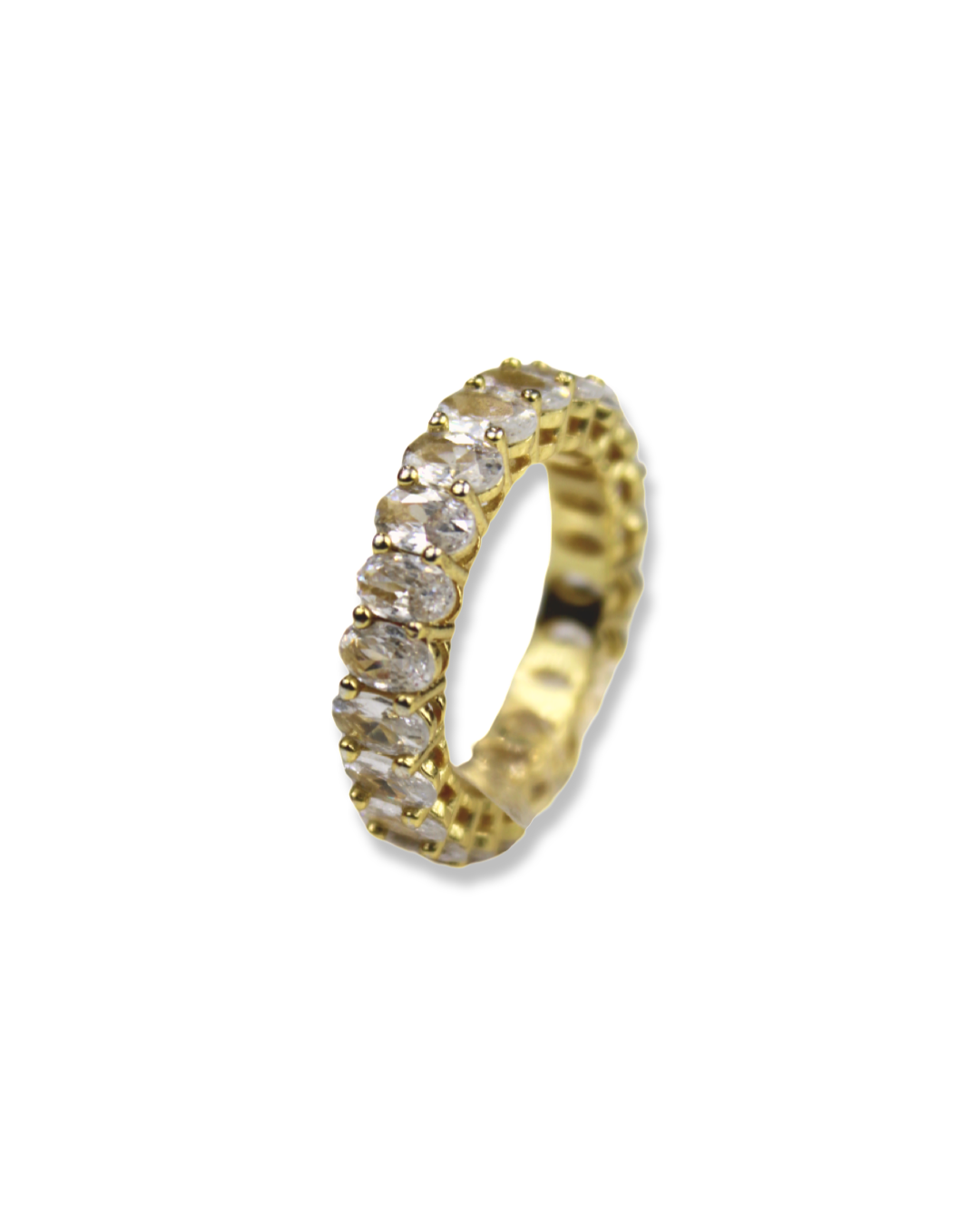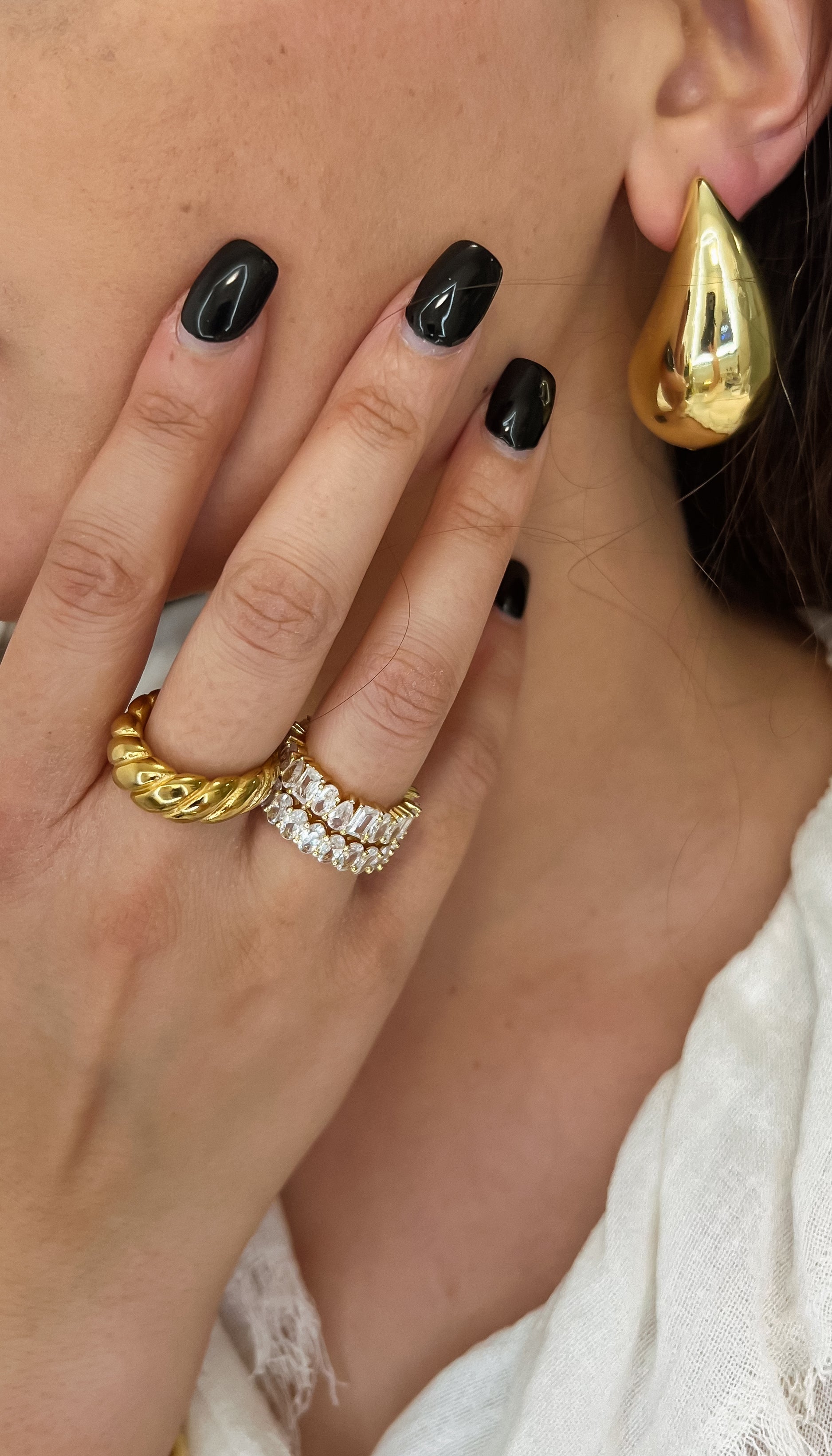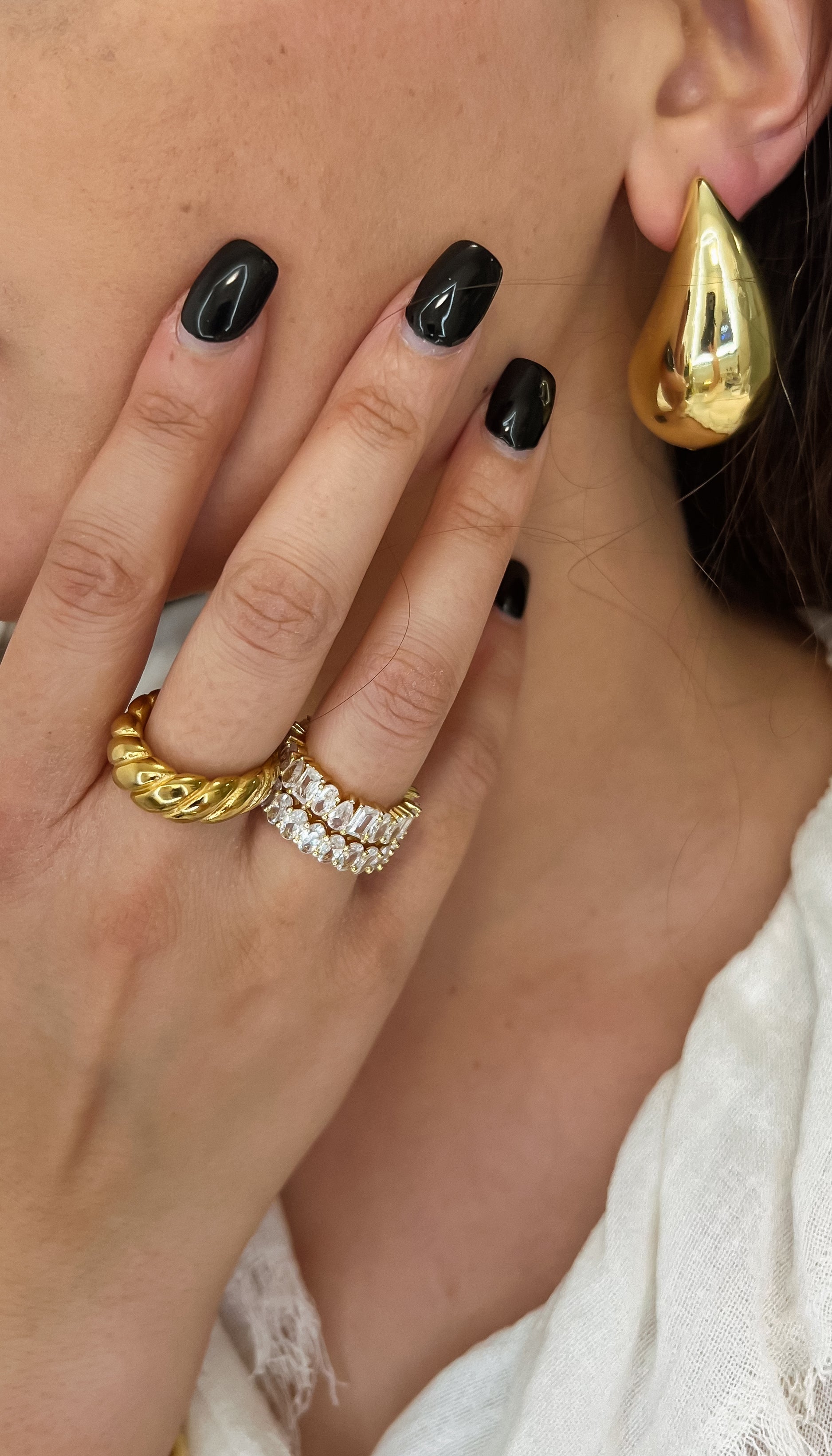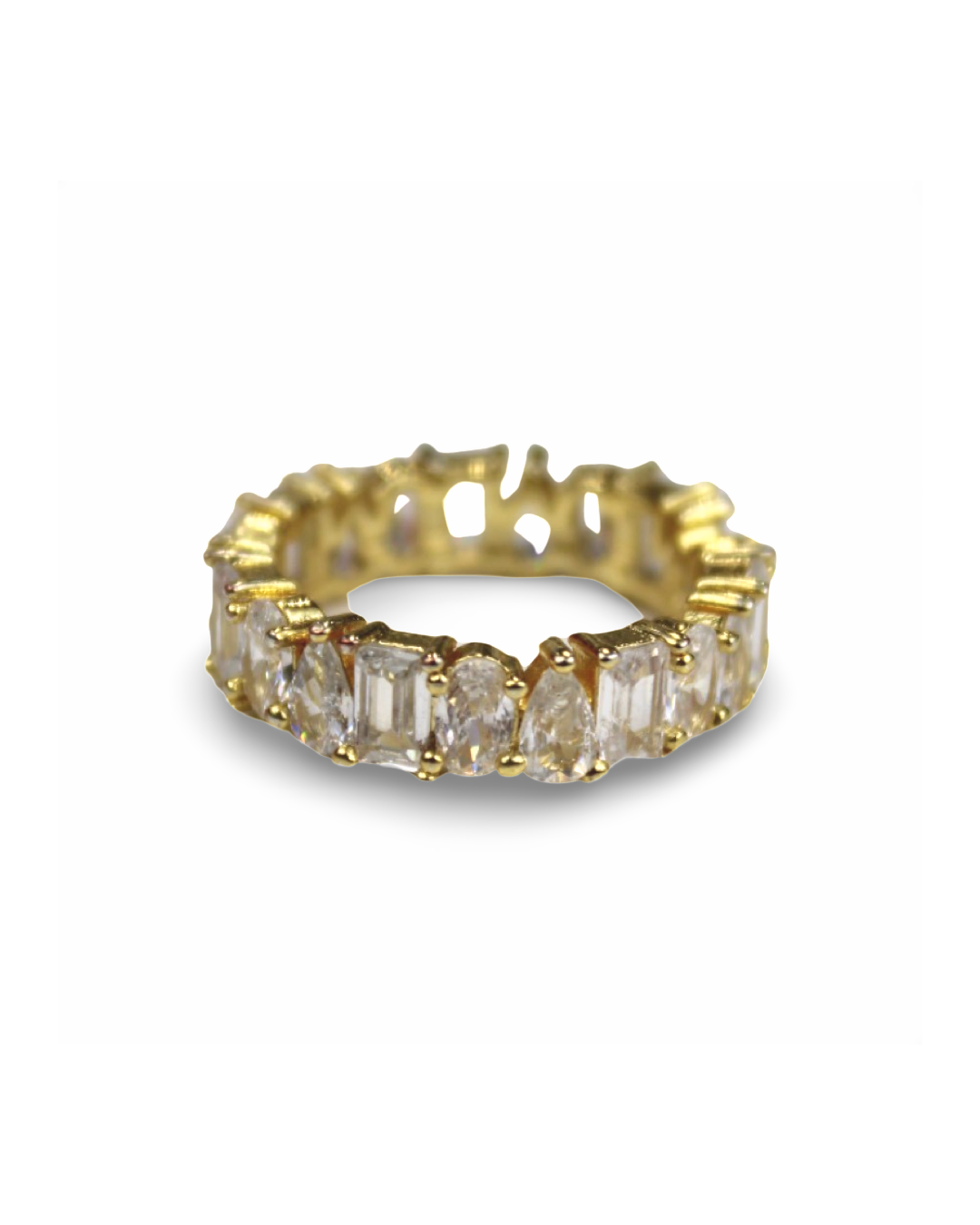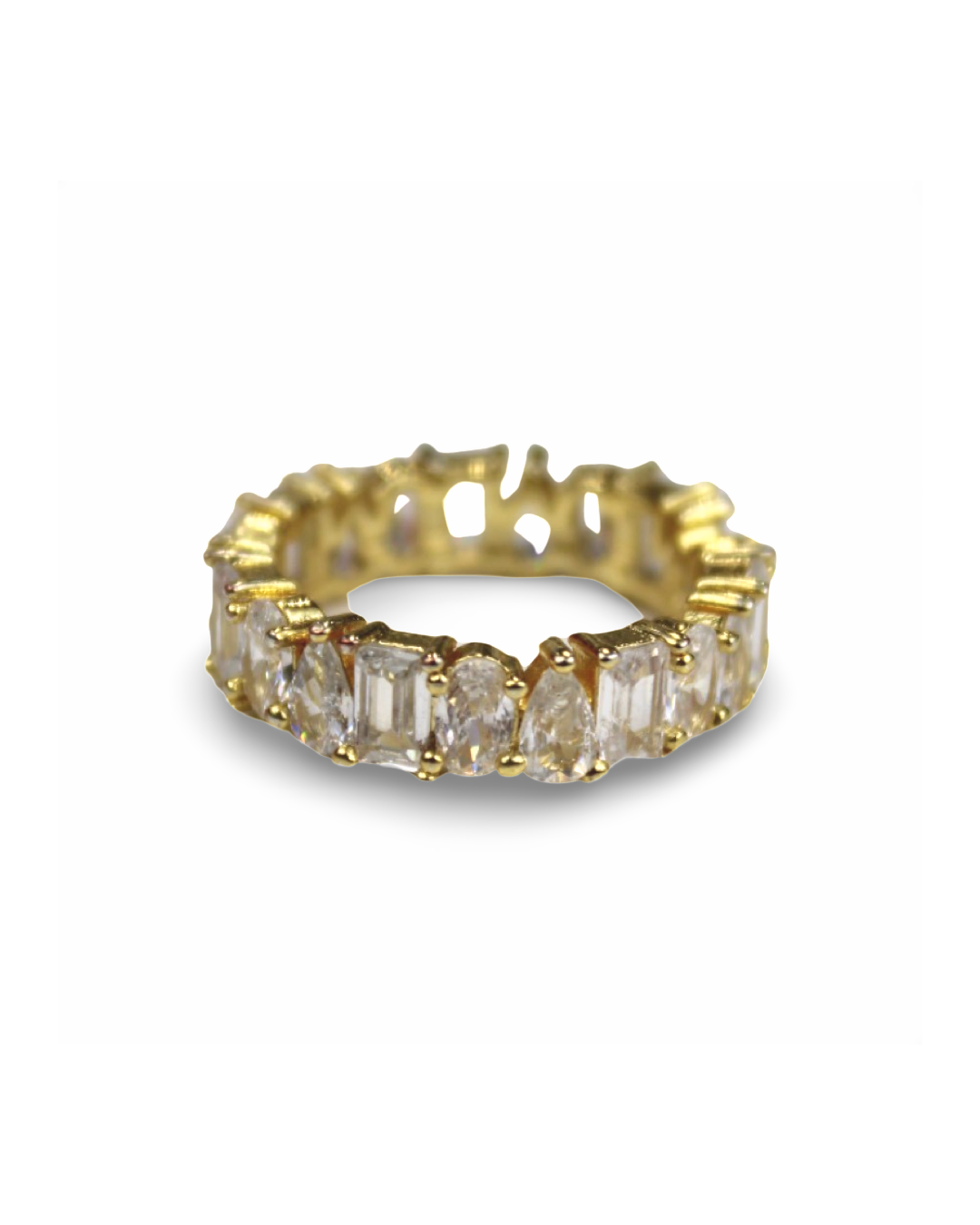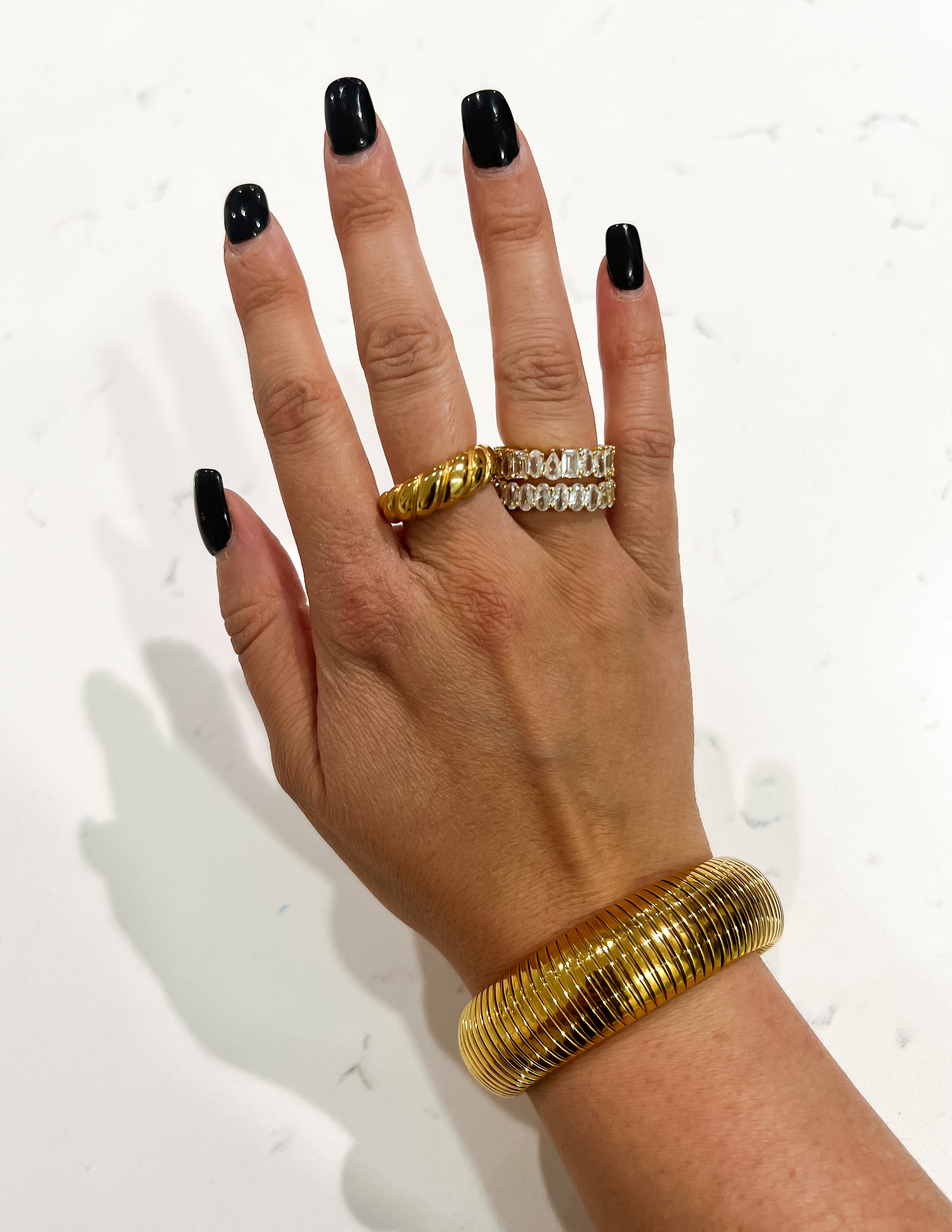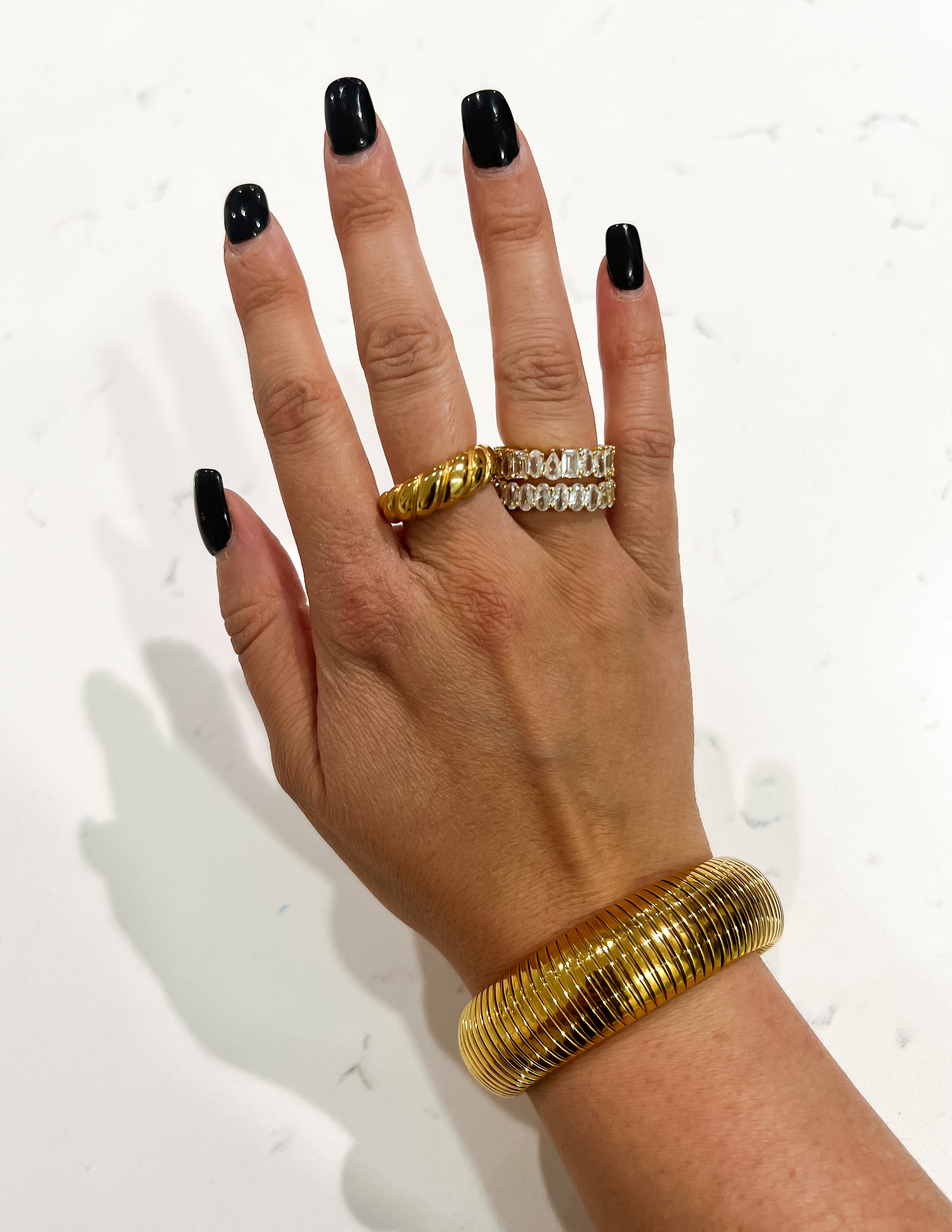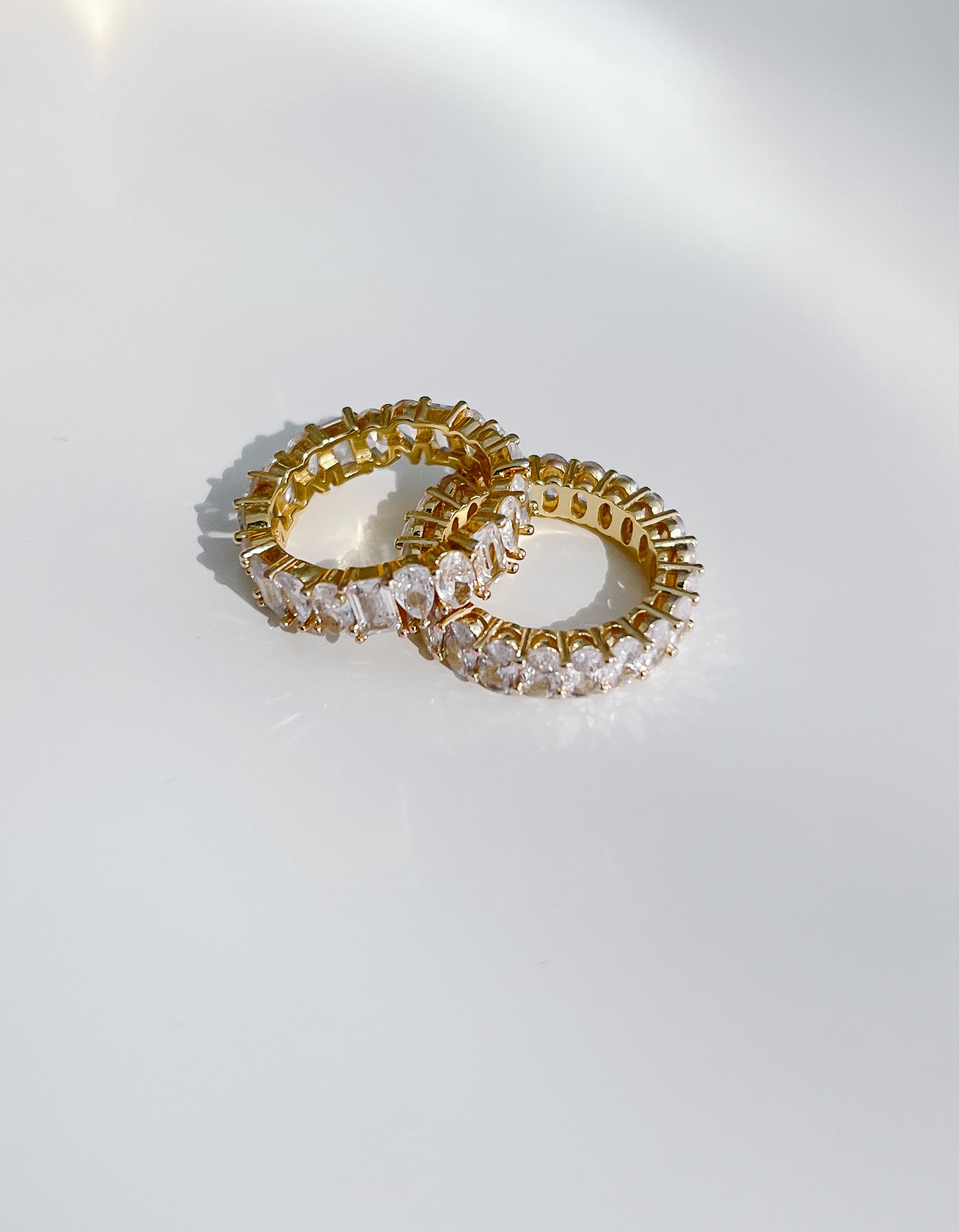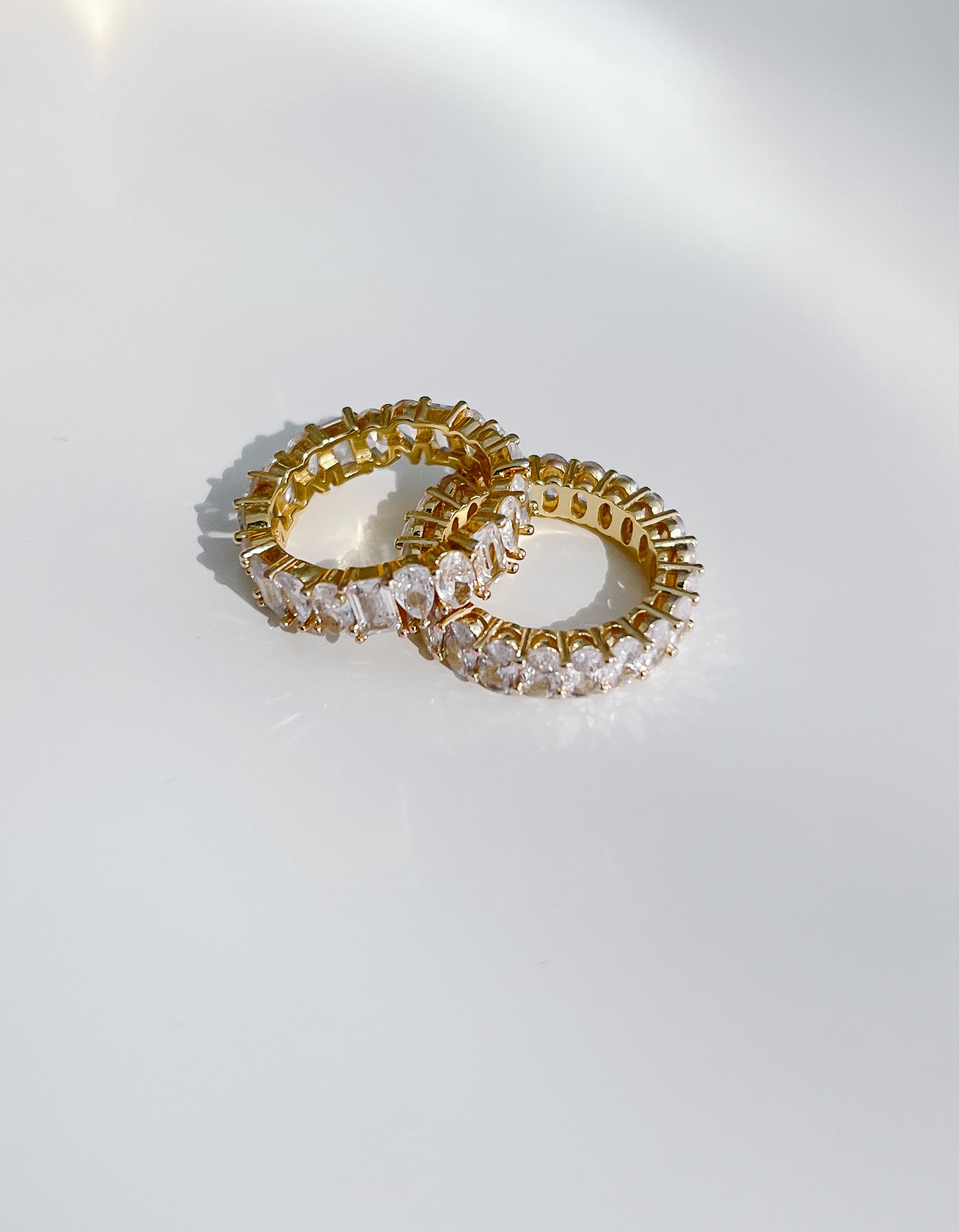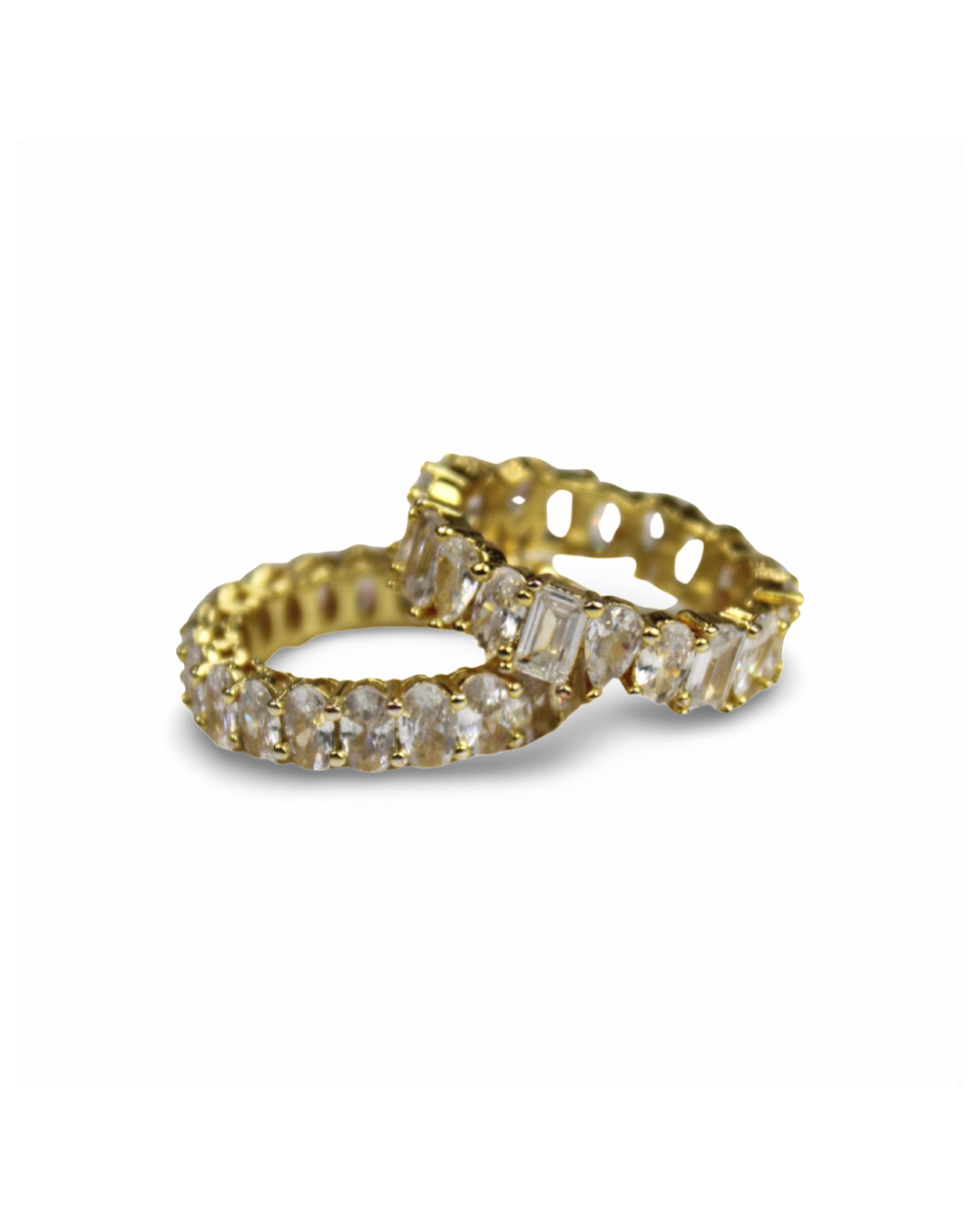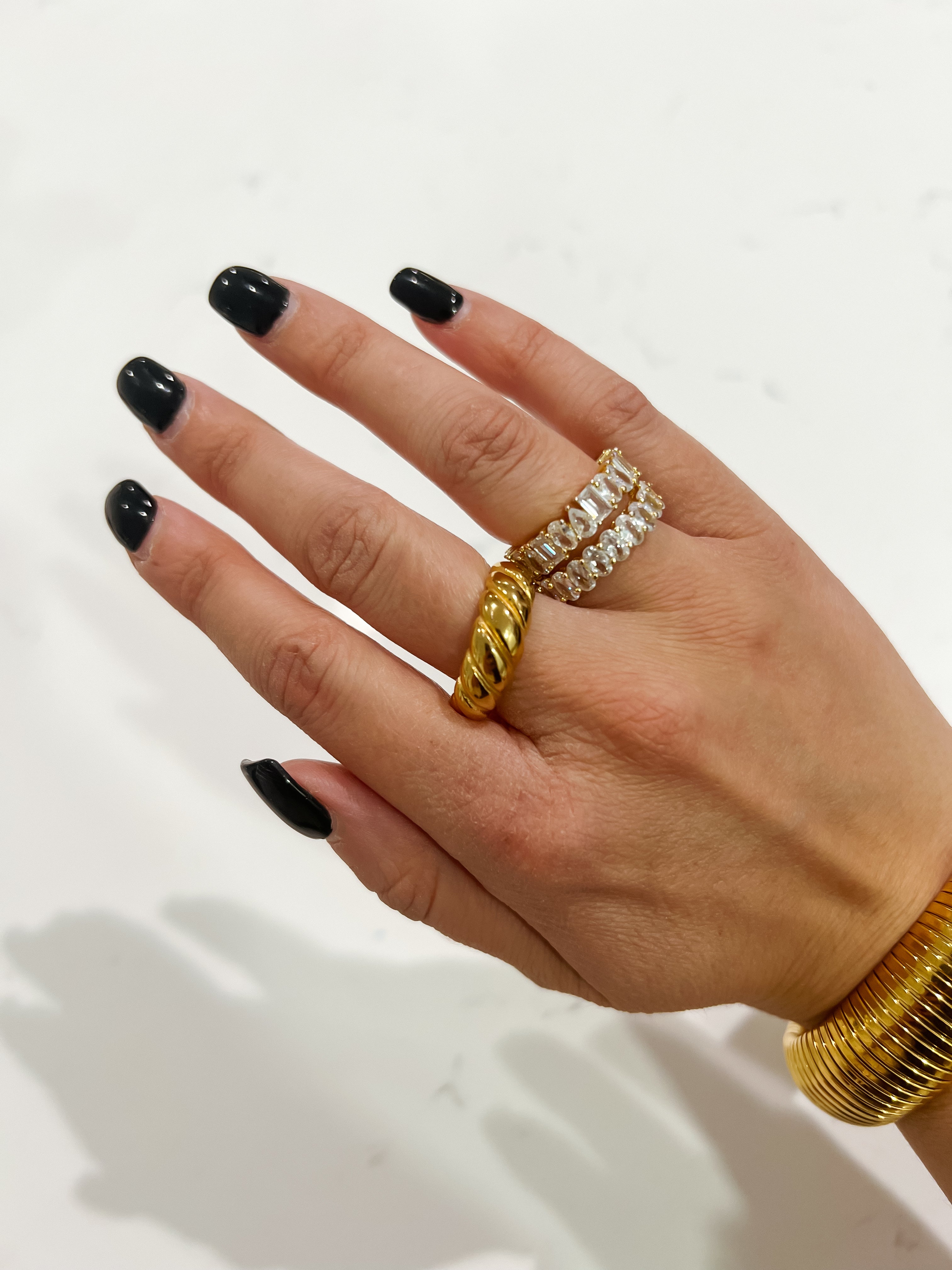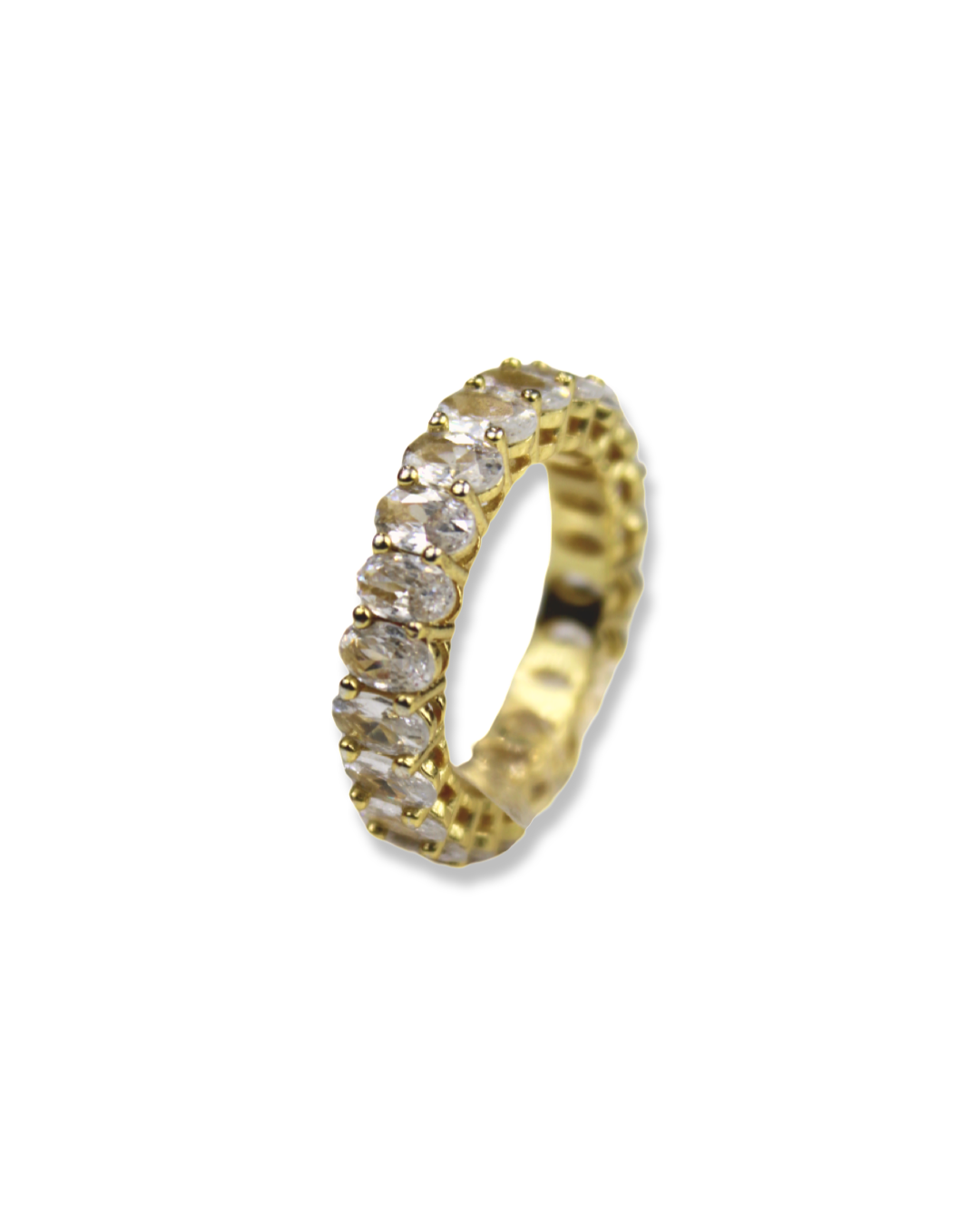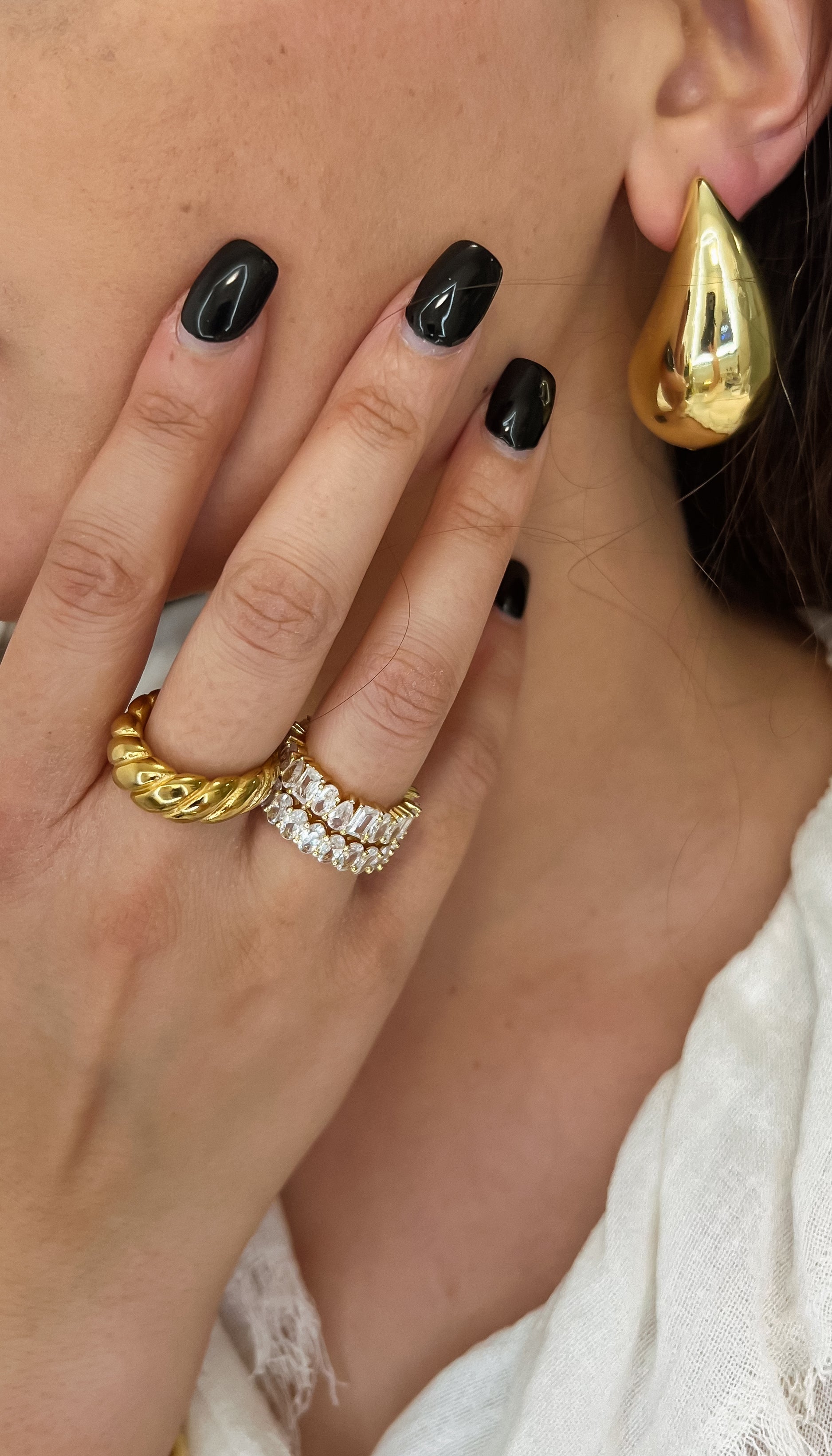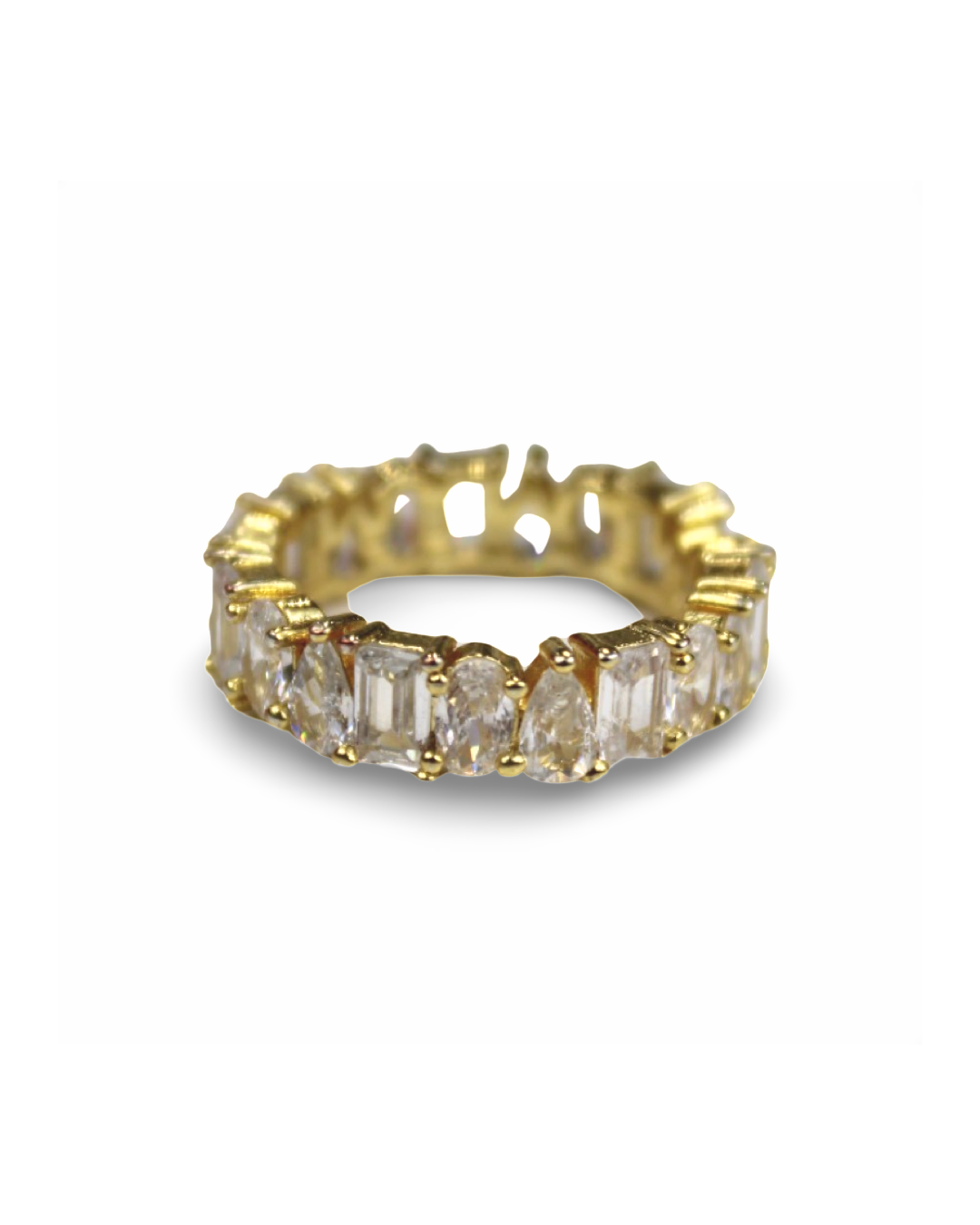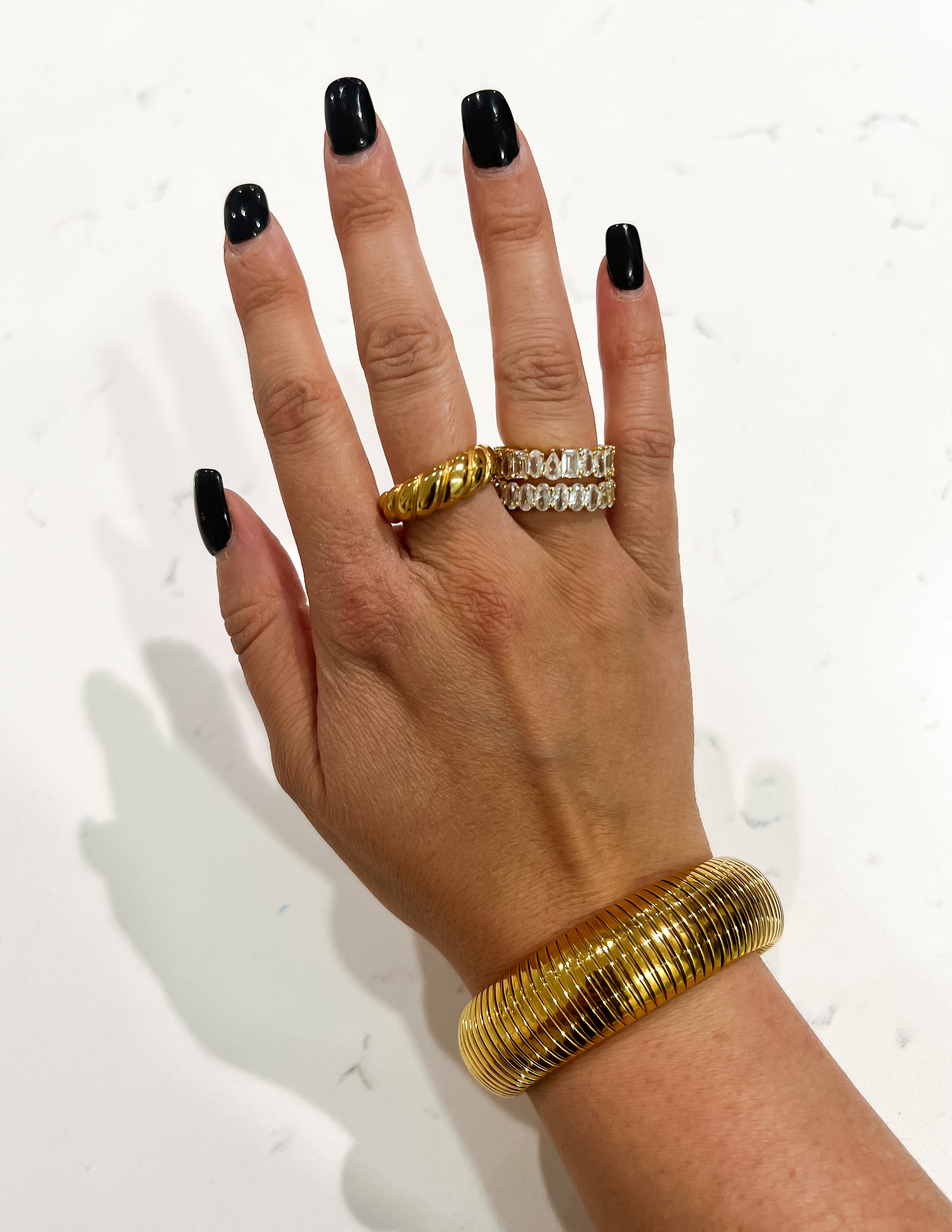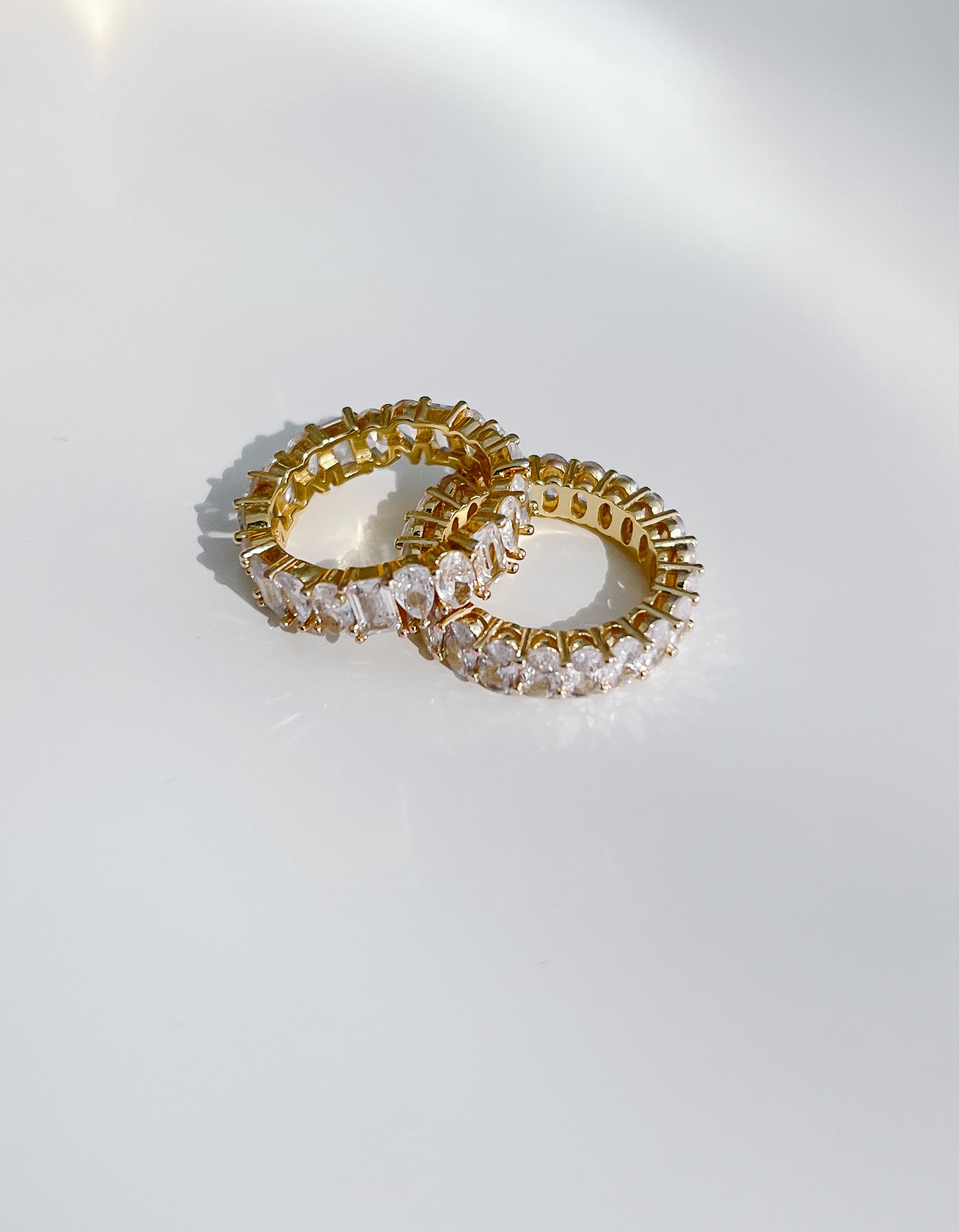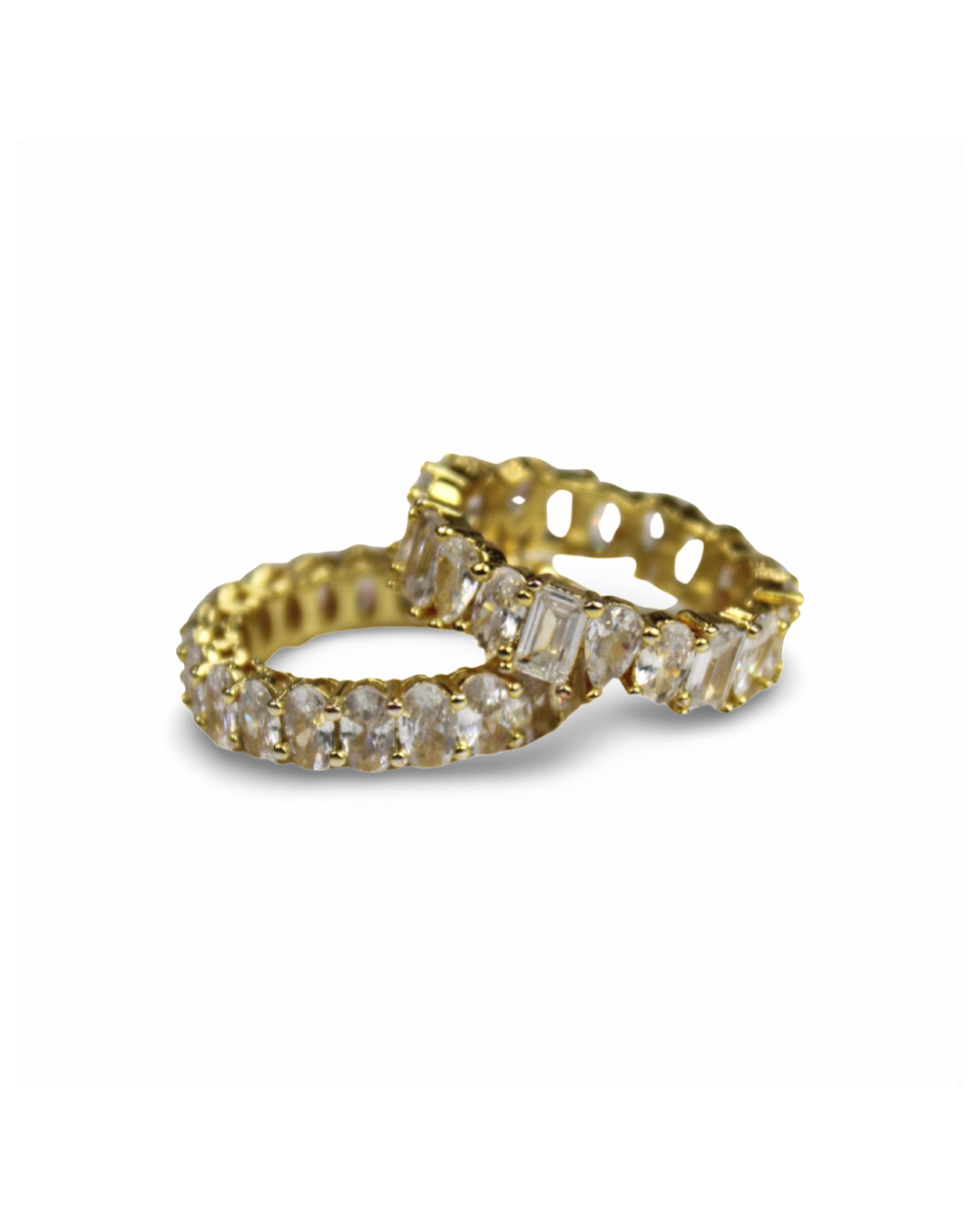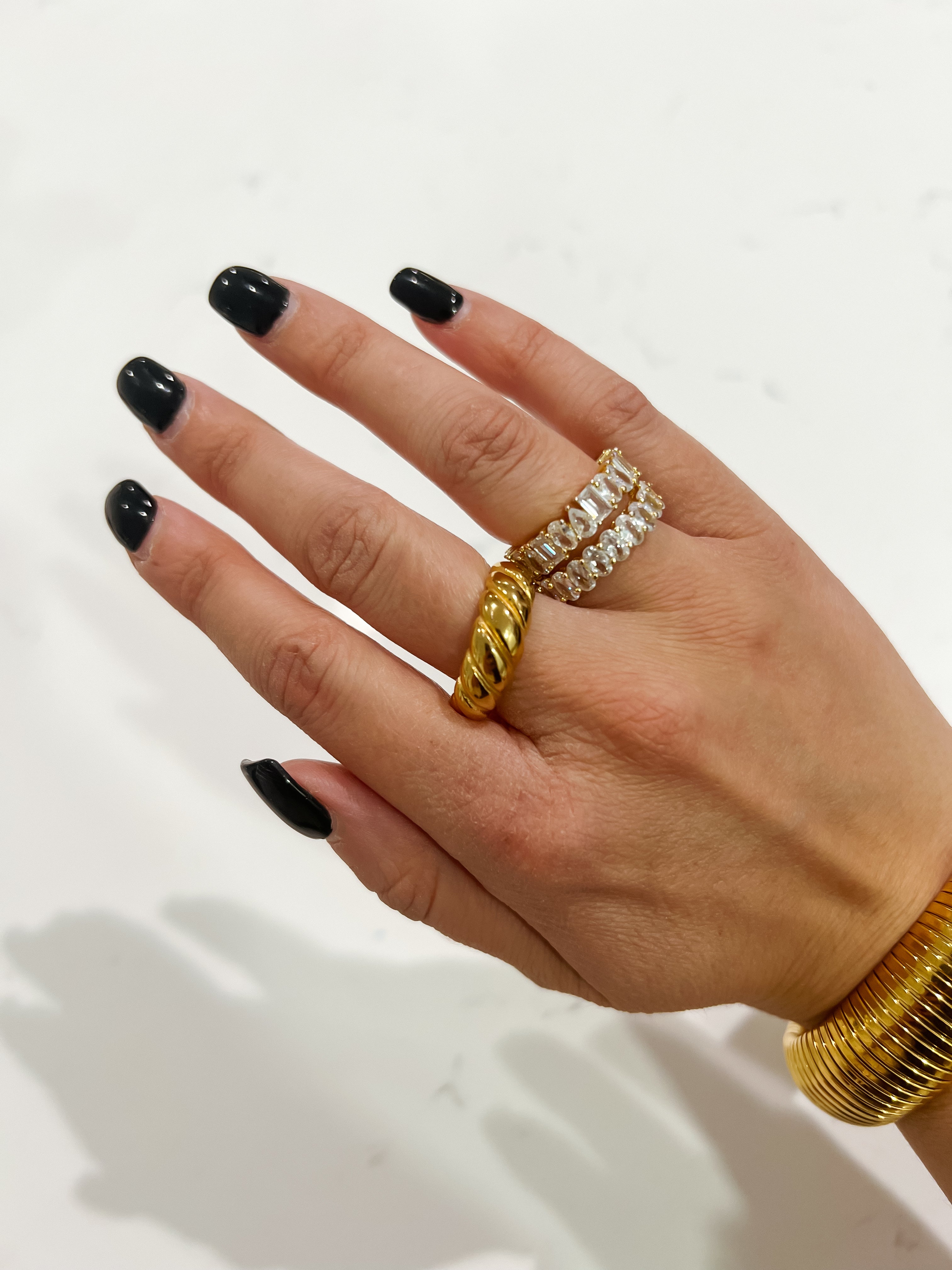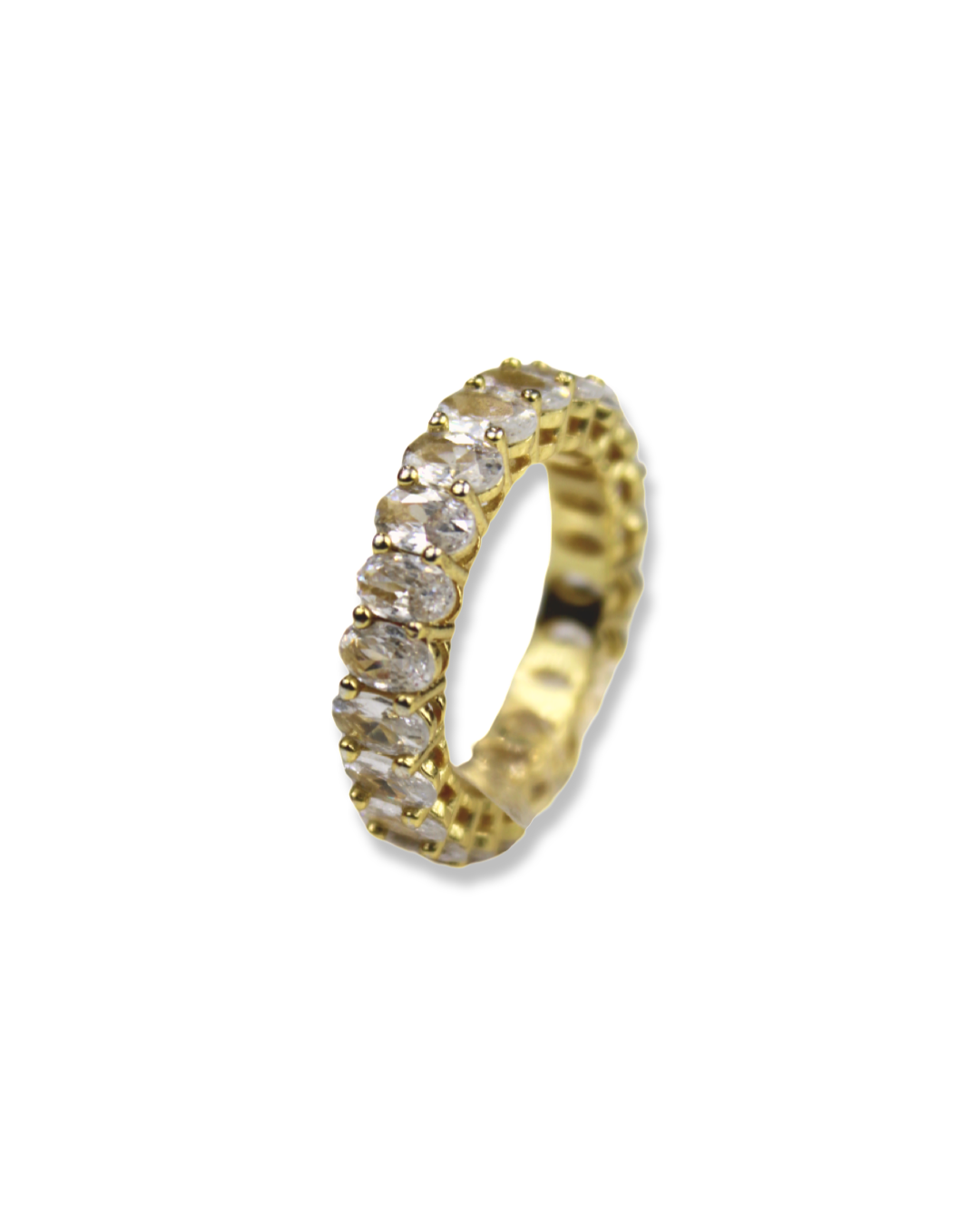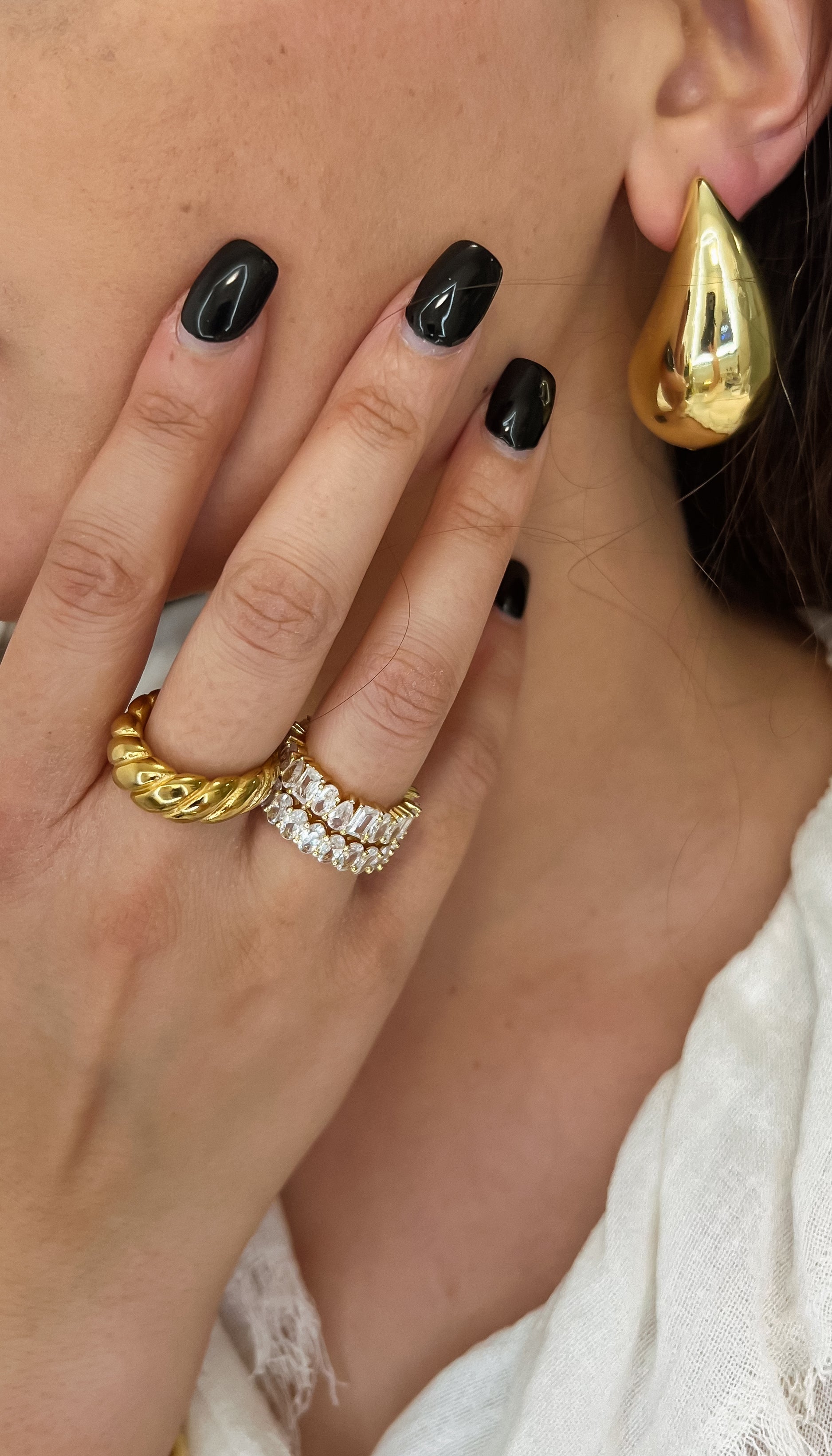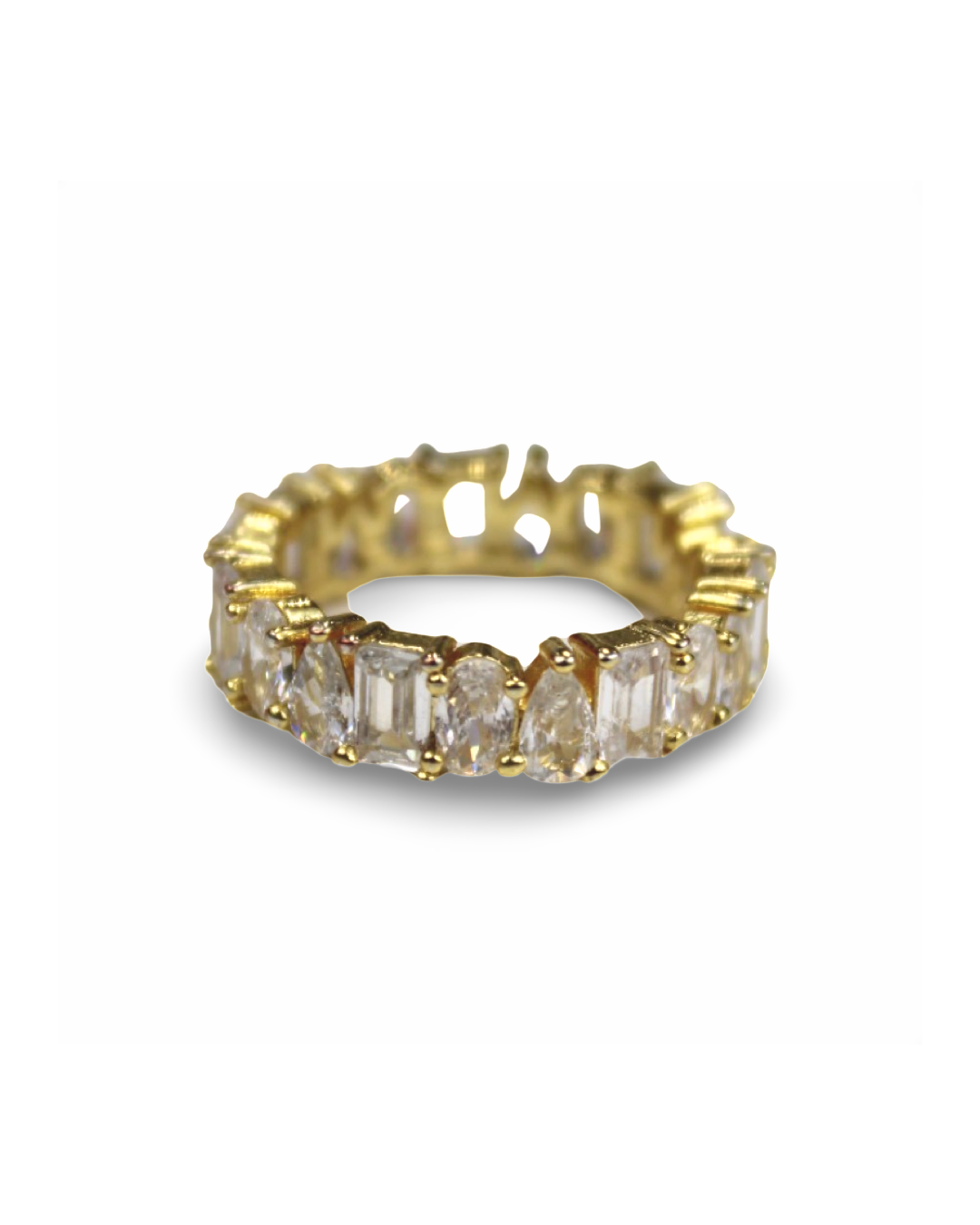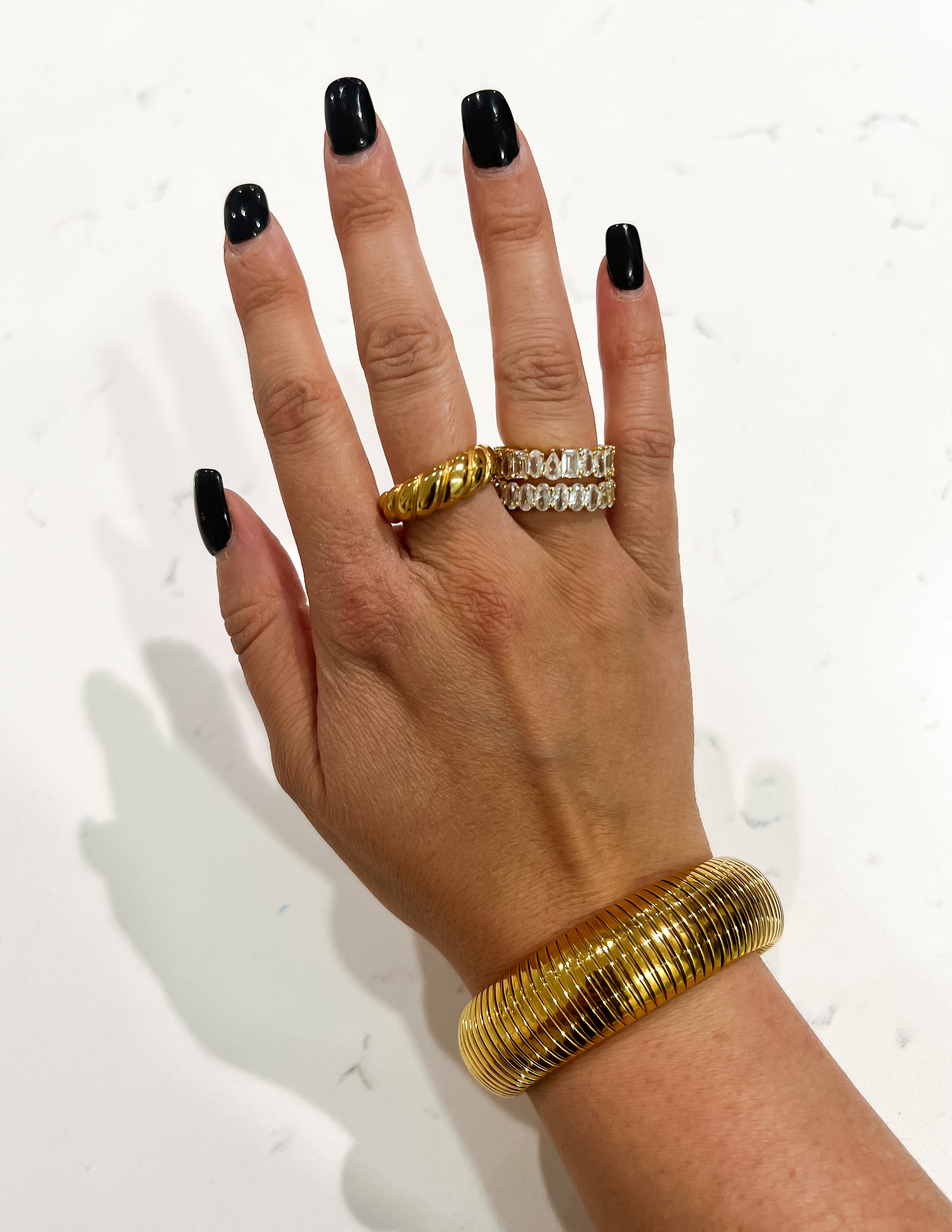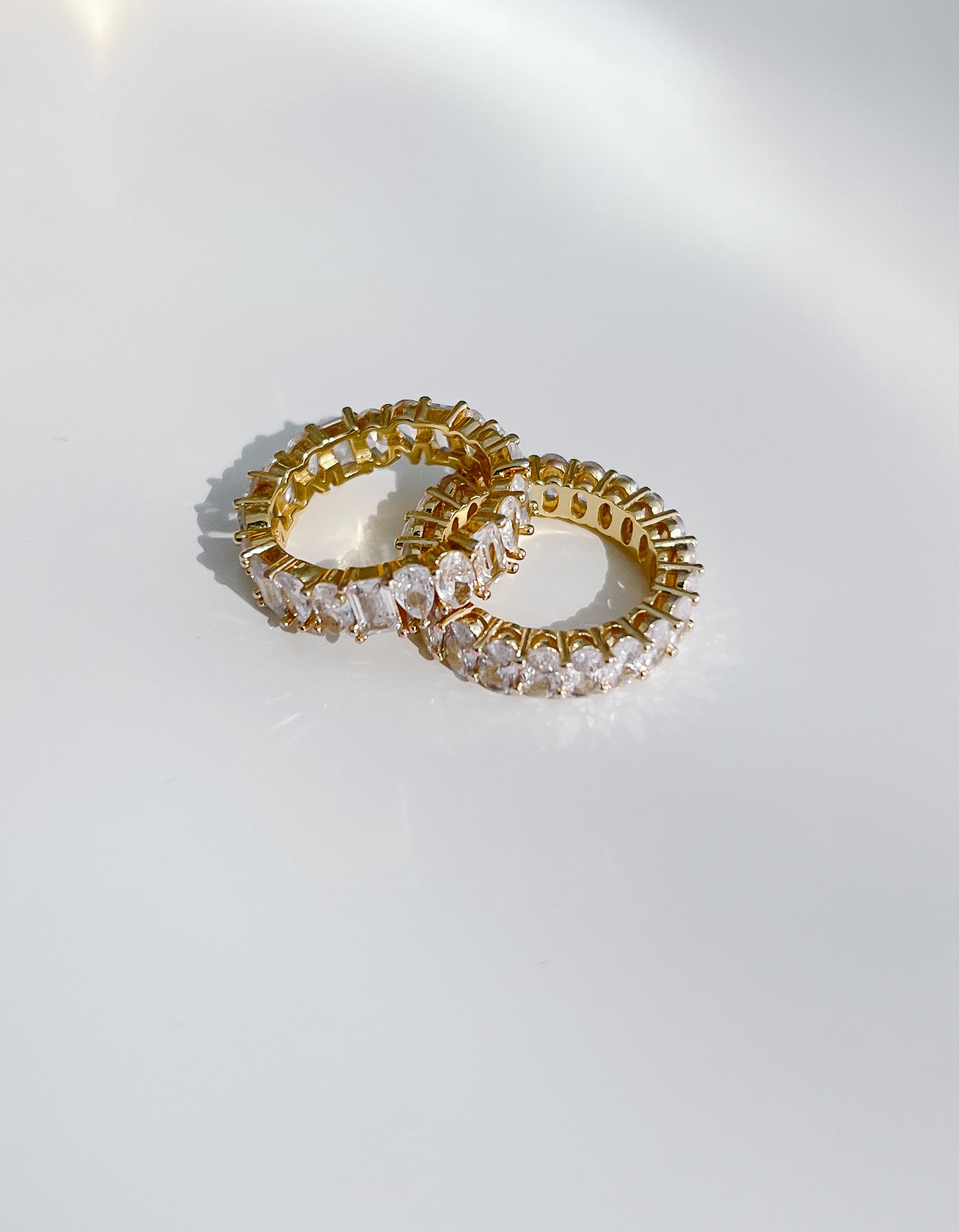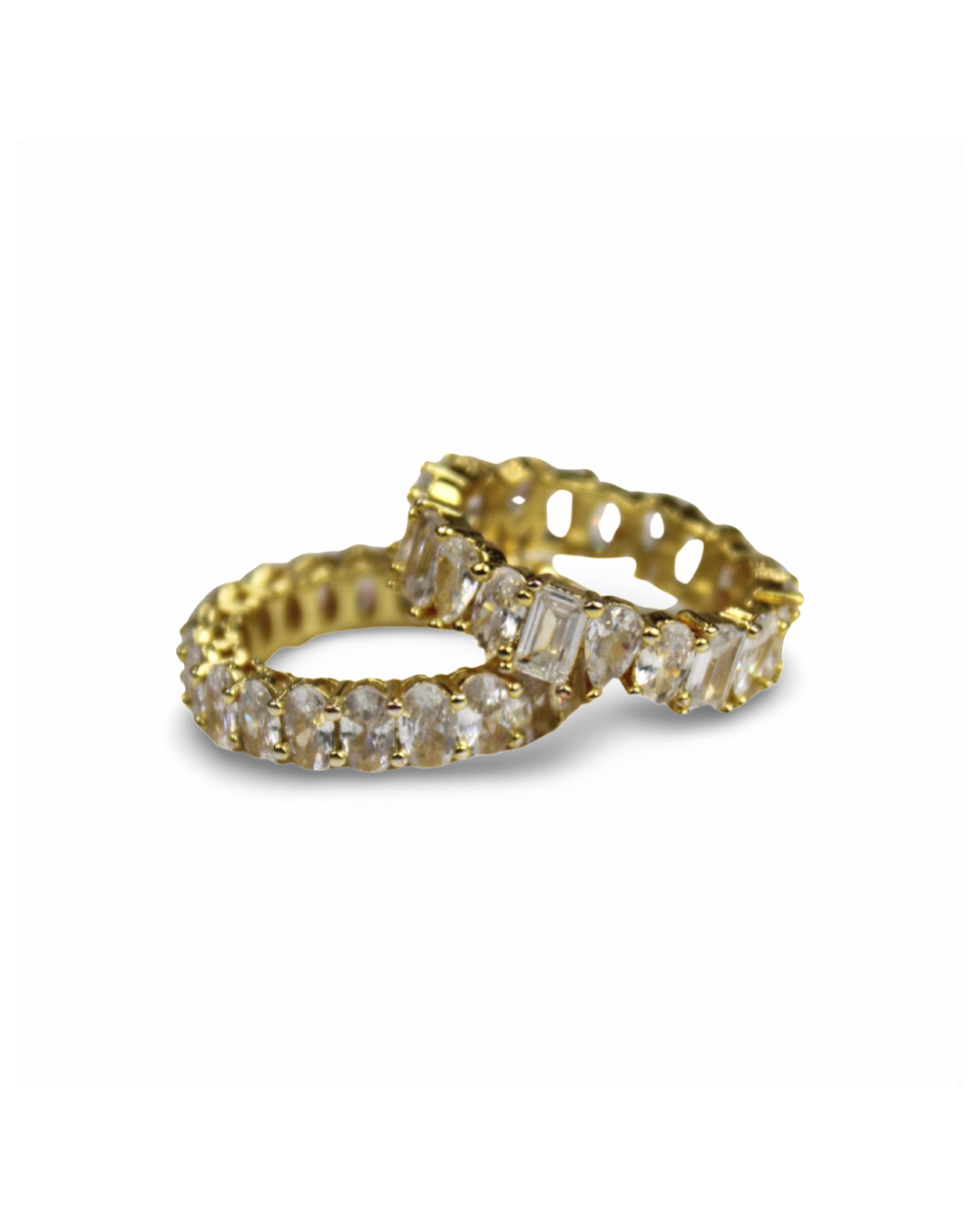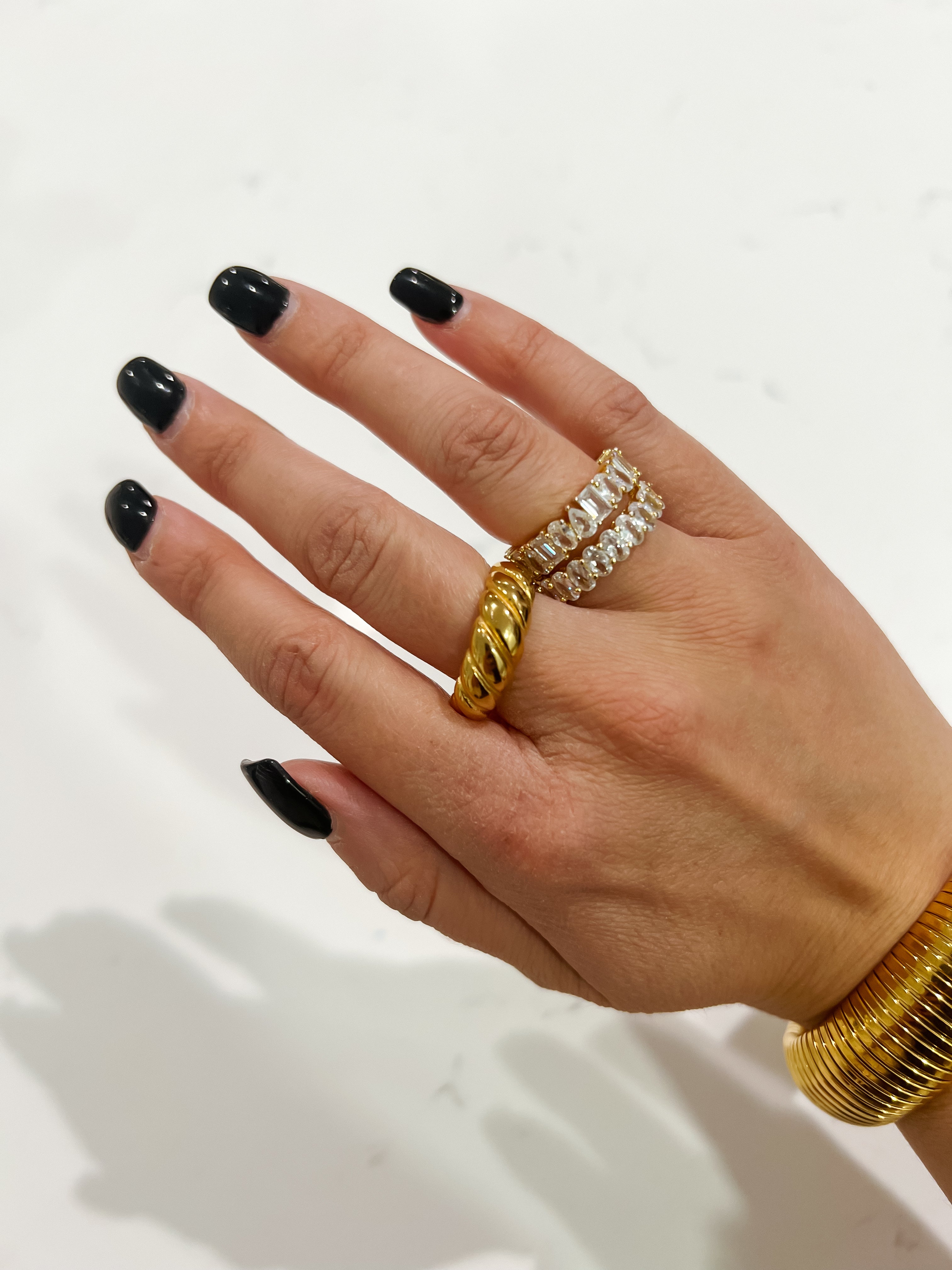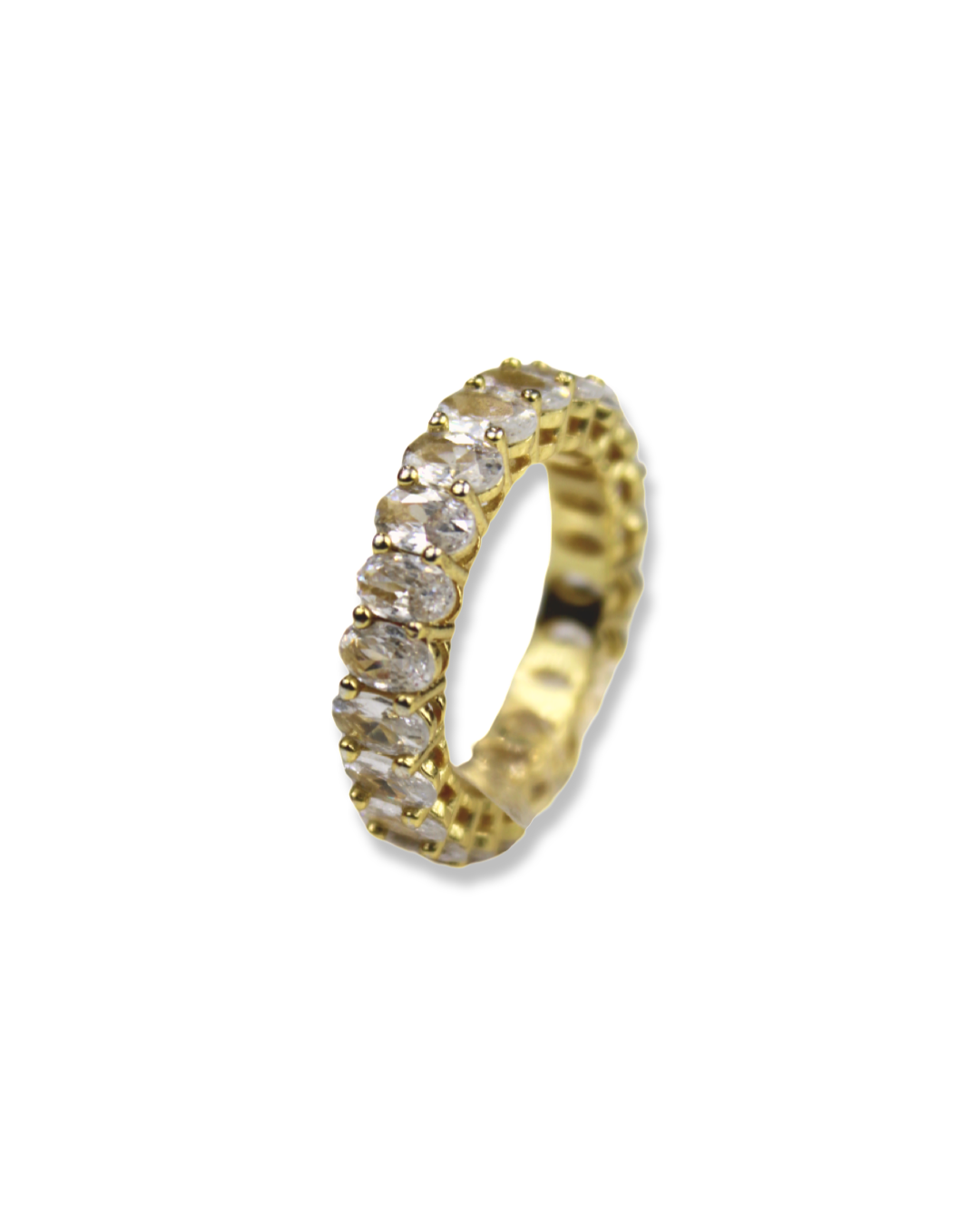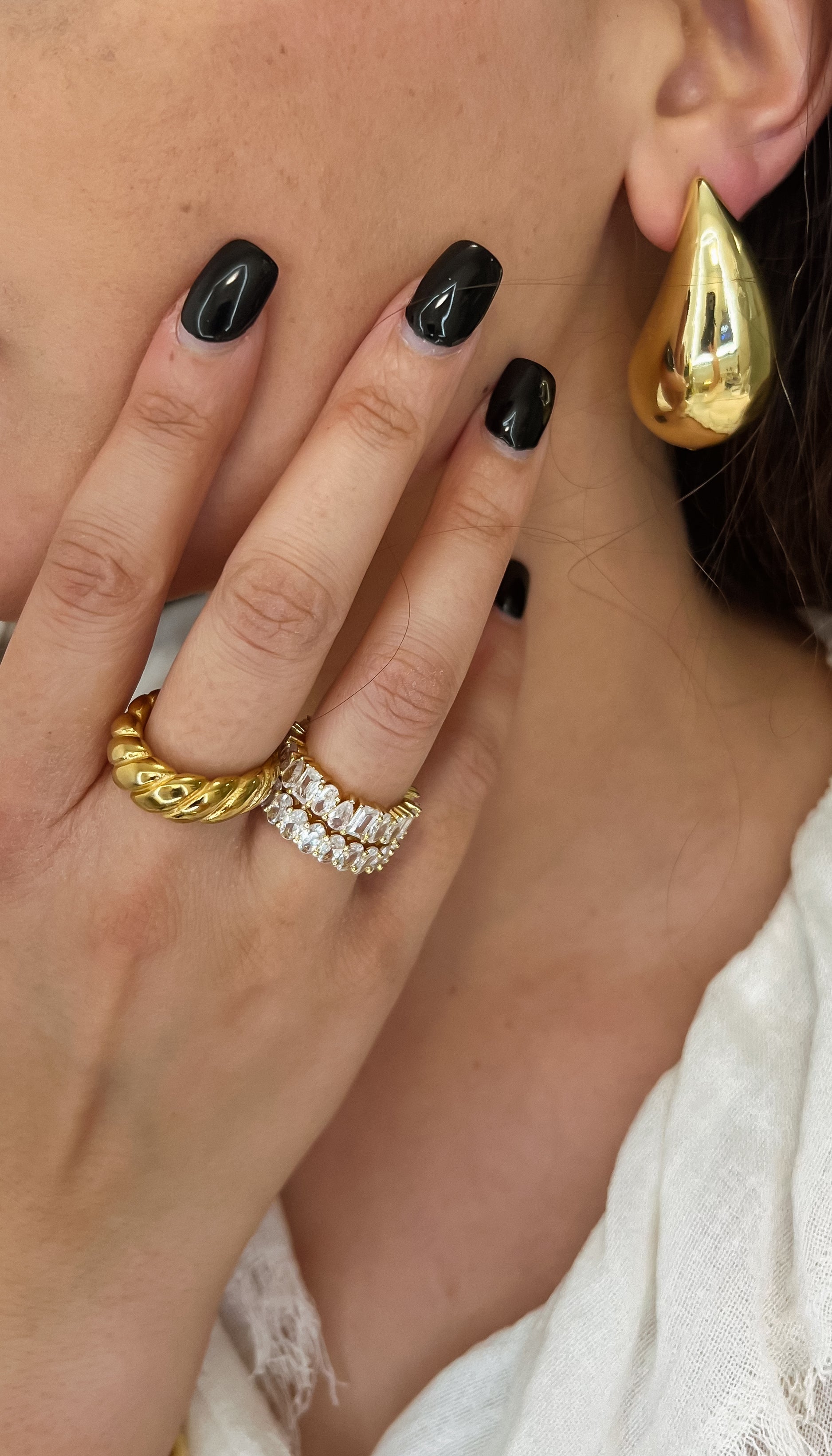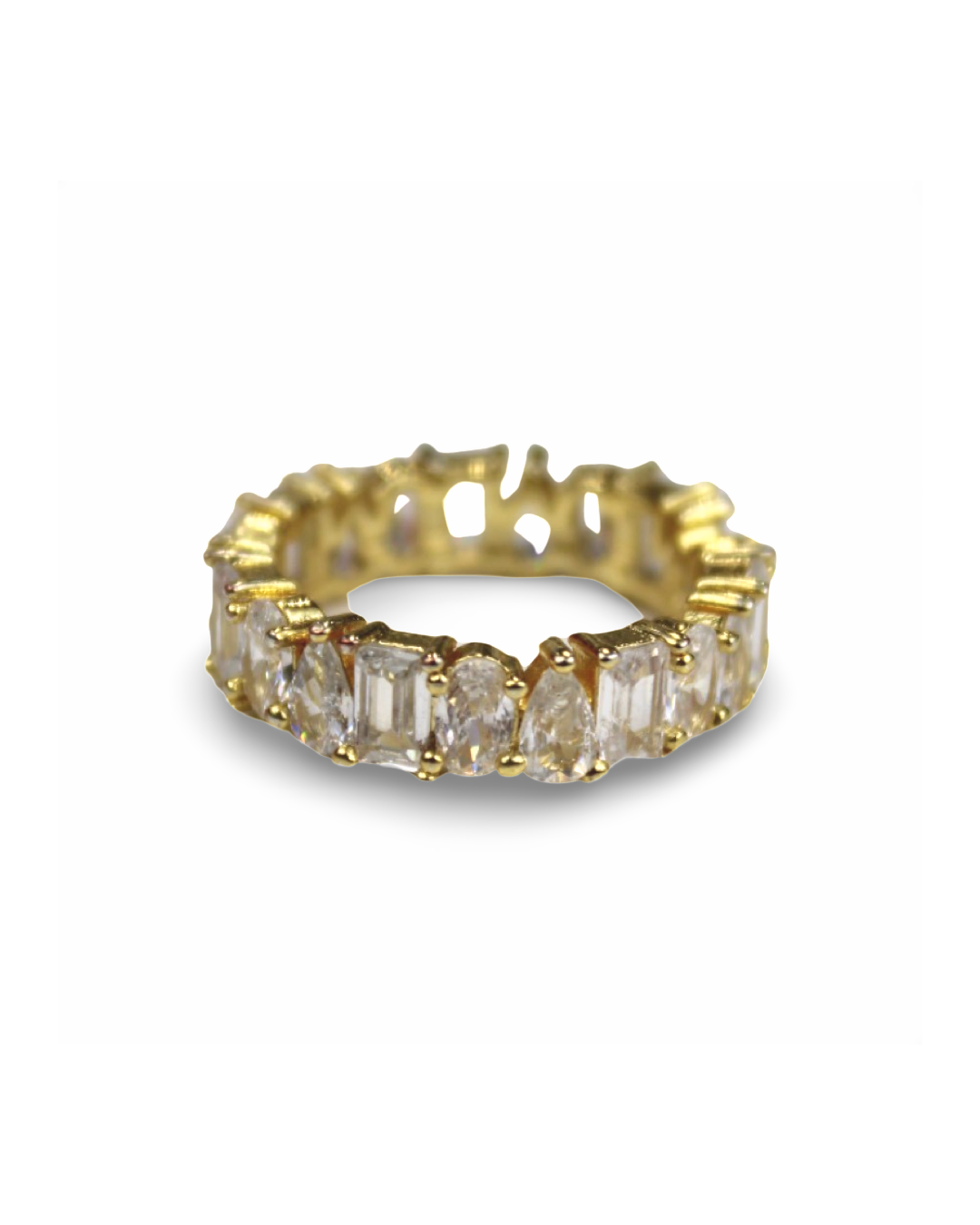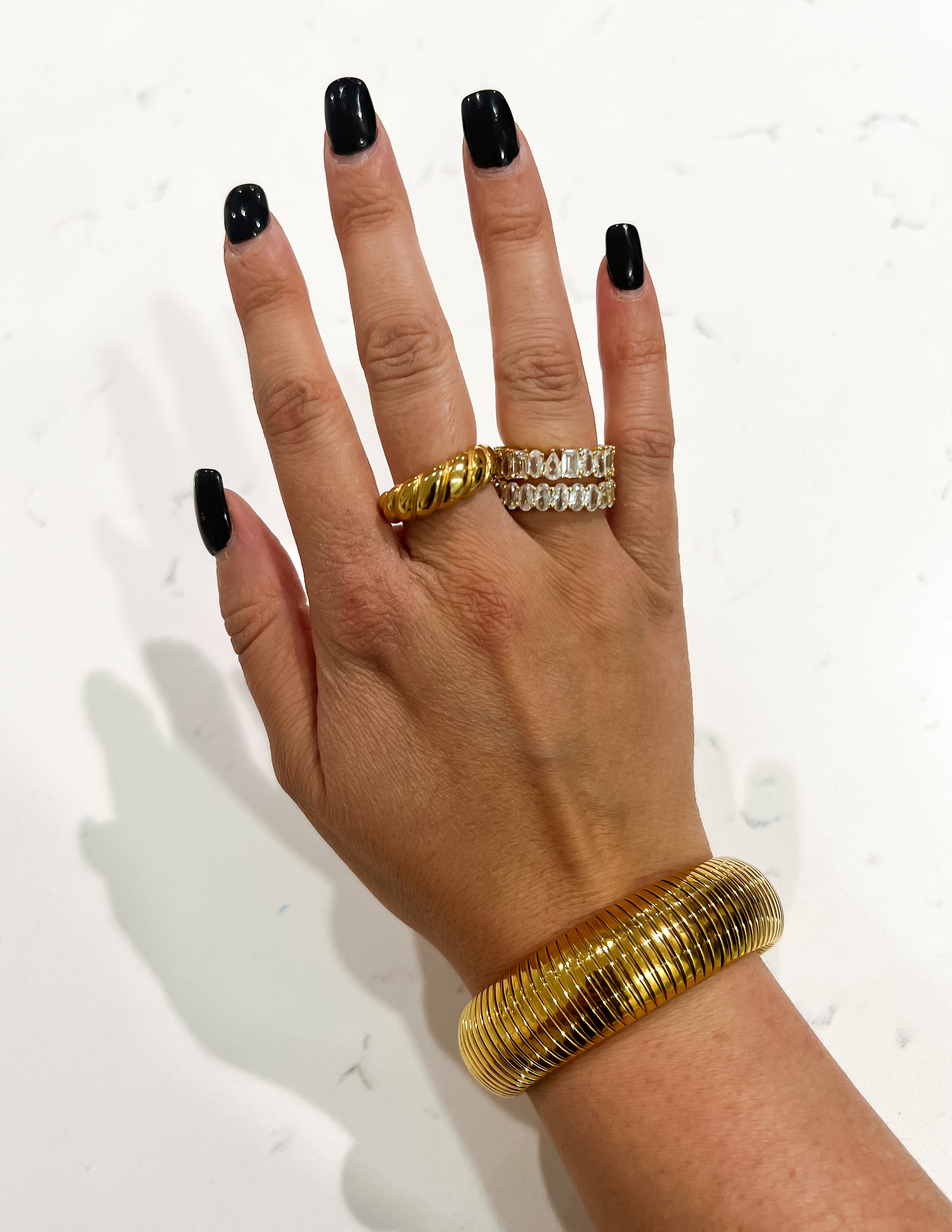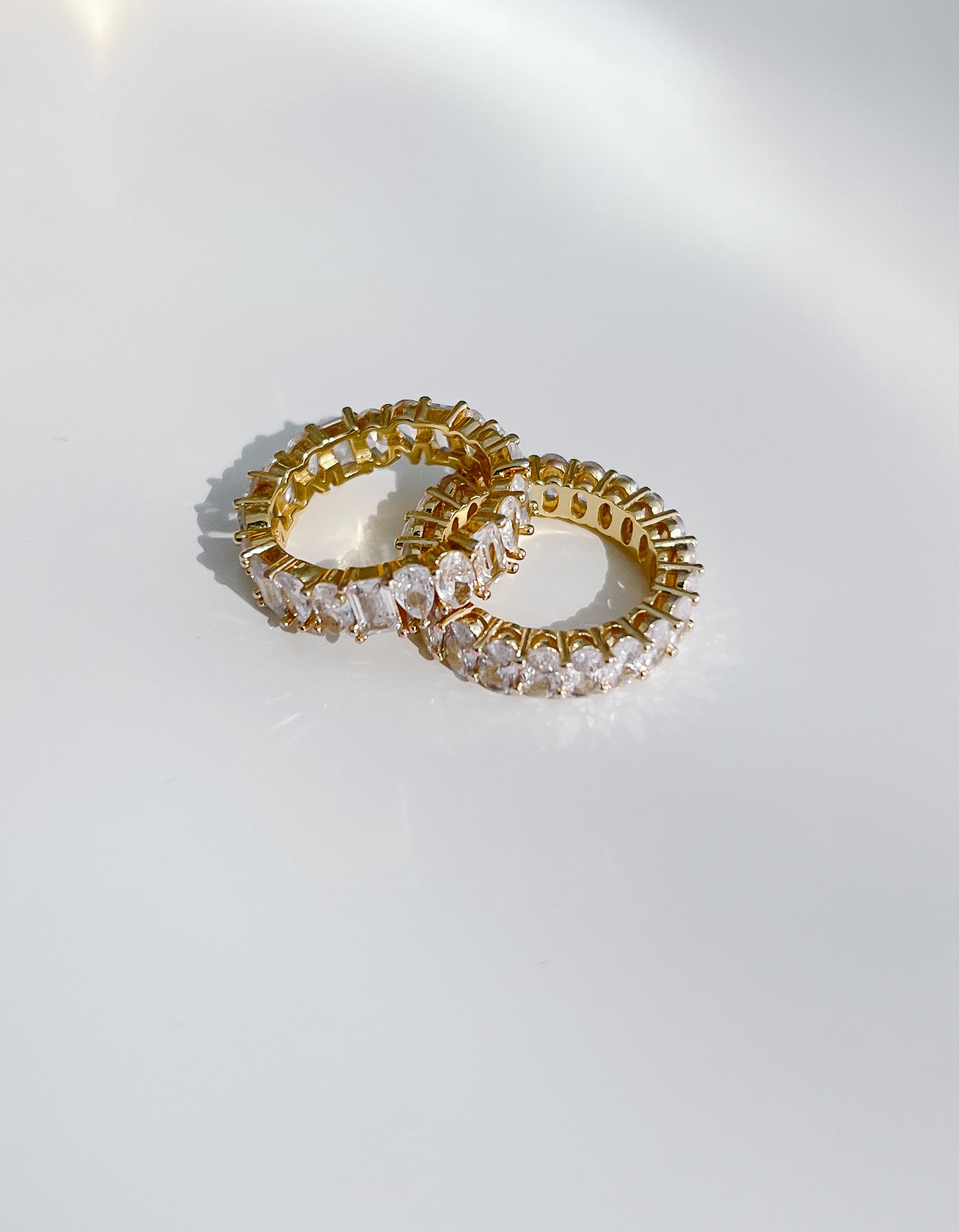 Elevate your everyday style with our stunning Gold-Filled Baguette Ring, a timeless and elegant piece that's perfect for daily wear. Crafted with precision and care, this ring features a series of radiant baguette-cut cubic zirconia stones set in a lustrous gold-filled band.

Its classic design exudes sophistication and pairs seamlessly with any outfit, making it your go-to accessory for any occasion. Whether worn on its own for a touch of understated glam or stacked with other rings for a personalized look, this ring is a versatile addition to your jewelry collection.

Enjoy the durability of gold-filled jewelry and the brilliance of the baguette-cut stones, all in one exquisite ring. Treat yourself or surprise a loved one with this timeless piece that's sure to become a cherished staple in your jewelry collection

Available in two styles:
-Mixed baguette + Diamond cut
-Diamond Cut
You can also purchase the Full Set as pictured!

Benefits of Investing in Gold Filled Jewelry:
Affordability: 18kt gold-filled jewelry is more budget-friendly compared to solid 18kt gold. It provides a similar luxurious appearance without the high price tag.

Gold Layering: Gold-filled jewelry consists of a thick layer of 18kt gold bonded to a base metal, giving it a rich and genuine gold appearance.

Durability: The thick layer of gold in gold-filled jewelry makes it more durable and longer-lasting than gold-plated or vermeil jewelry. It can withstand everyday wear and retain its beauty over time.

Hypoallergenic: 18kt gold-filled jewelry is hypoallergenic and unlikely to cause skin irritation or allergic reactions, making it a safe choice for those with sensitive skin.

Longevity: When cared for properly, gold-filled jewelry can maintain its beauty and finish for many years, making it a long-term investment.

Tarnish Resistance: Gold-filled jewelry is highly resistant to tarnish and corrosion, ensuring it maintains its shine and luster with minimal maintenance.

Quality Appearance: 18kt gold-filled jewelry offers the same radiant and luxurious look as solid gold, making it suitable for formal occasions and daily wear.

Versatility: Gold-filled jewelry is available in a wide range of styles and designs, allowing for versatility and compatibility with various fashion choices.

Value: Gold-filled jewelry retains its value better than fashion or costume jewelry, making it a more valuable investment in the long run.

Sustainability: Investing in gold-filled jewelry is a more sustainable option compared to newly mined gold, as it involves repurposing gold without additional mining.

Gift-Worthy: Gold-filled jewelry is an excellent choice for gifting due to its quality, aesthetic appeal, and affordability.

Jewelry Care:

As with all pieces that are not real gold, it is advised that you take proper jewelry care by not exposing to any harsh chemicals & taking off jewelry before going in the sea. This quality is excellent & can at least as long as there is proper care.