Biggest sale of the year! 35% off with code: "CYBERMONDAY"!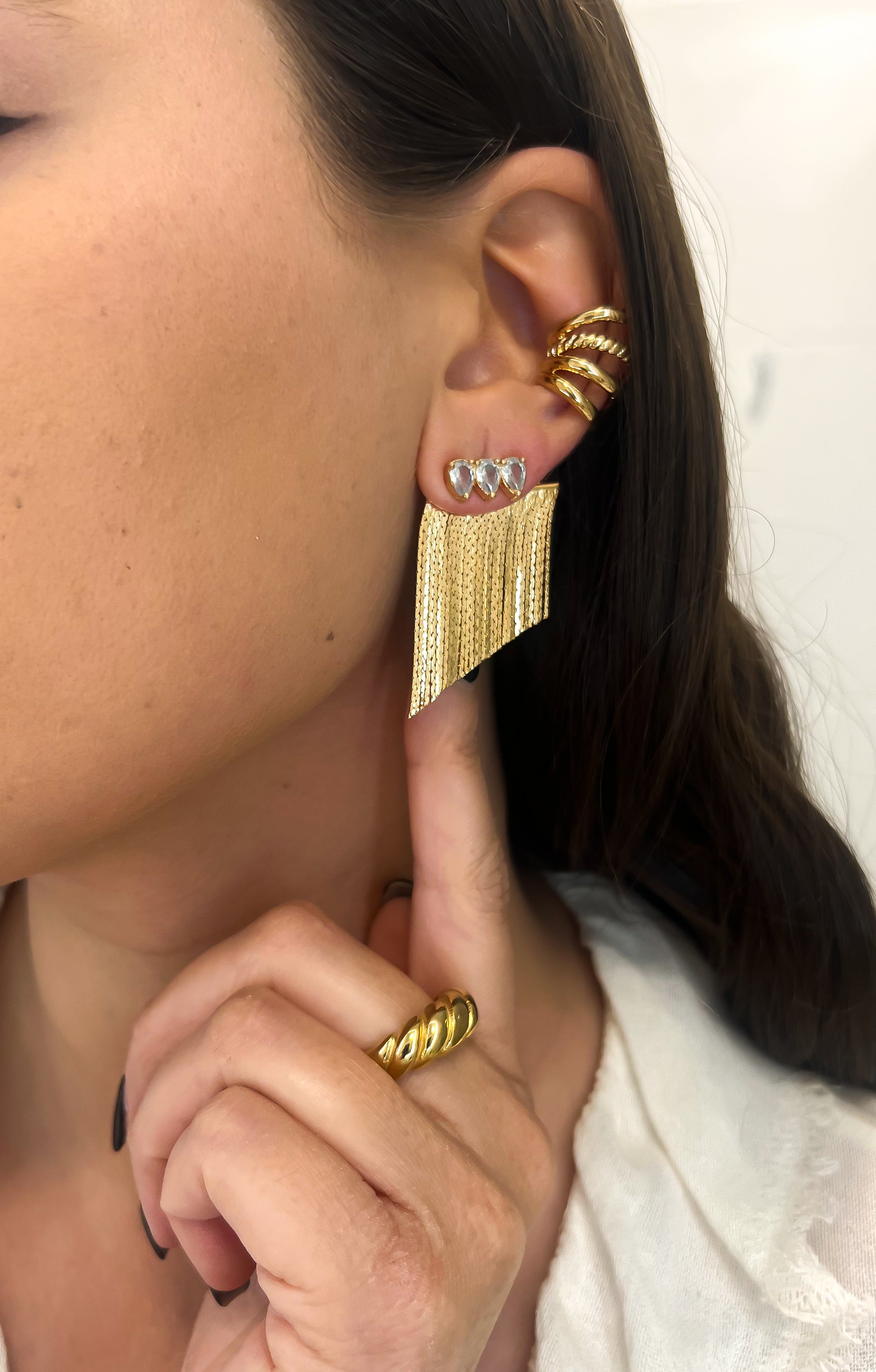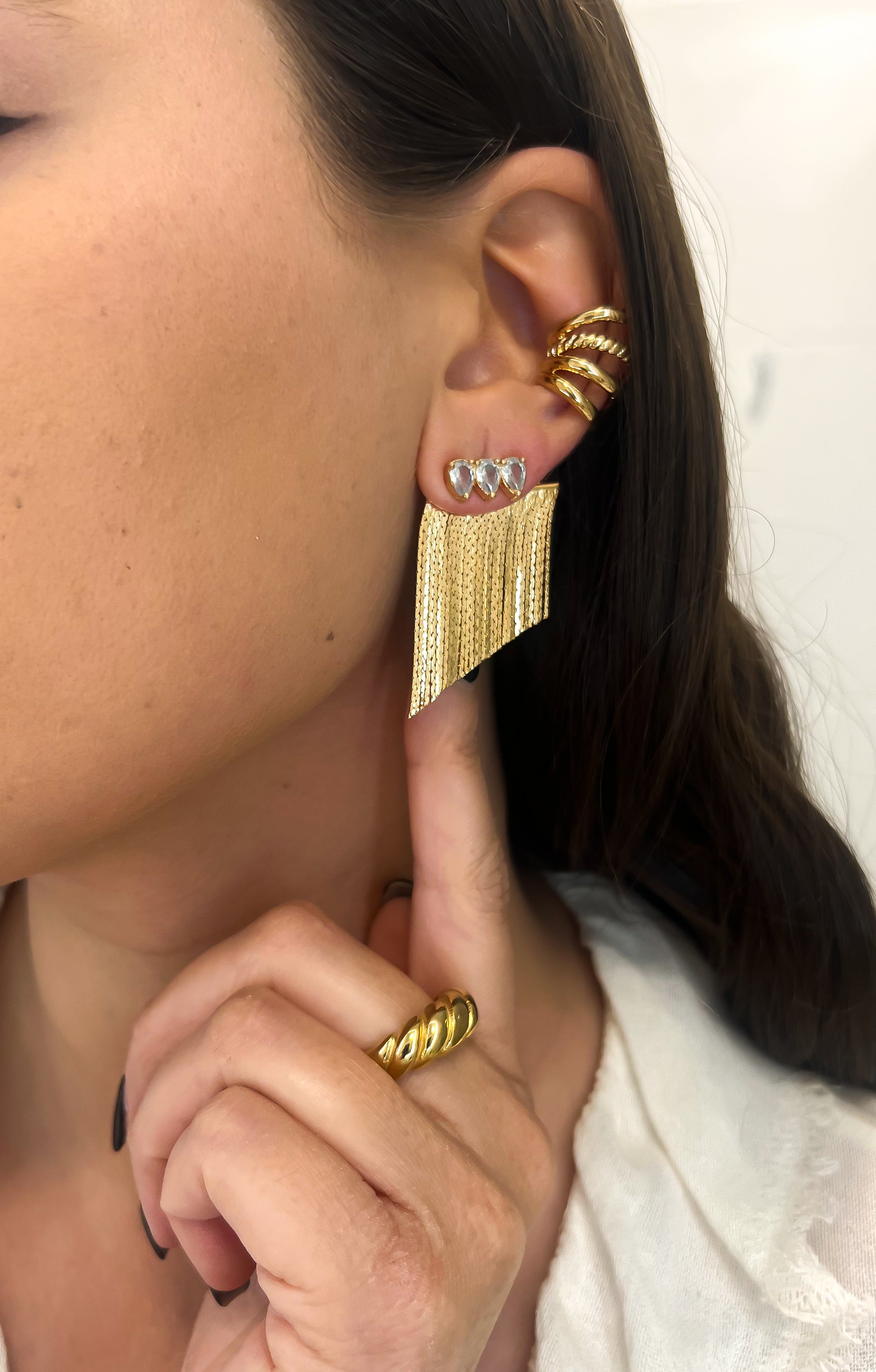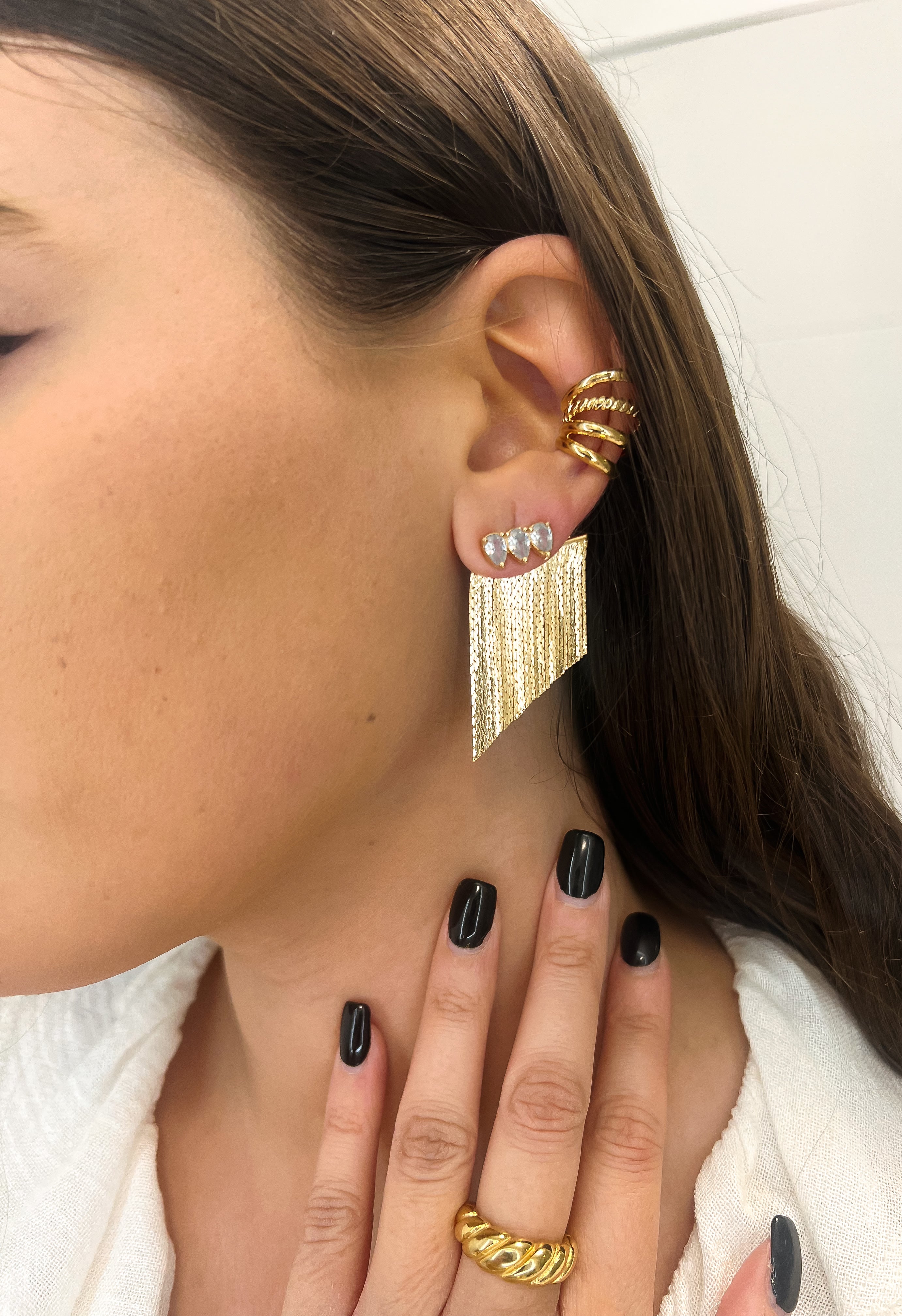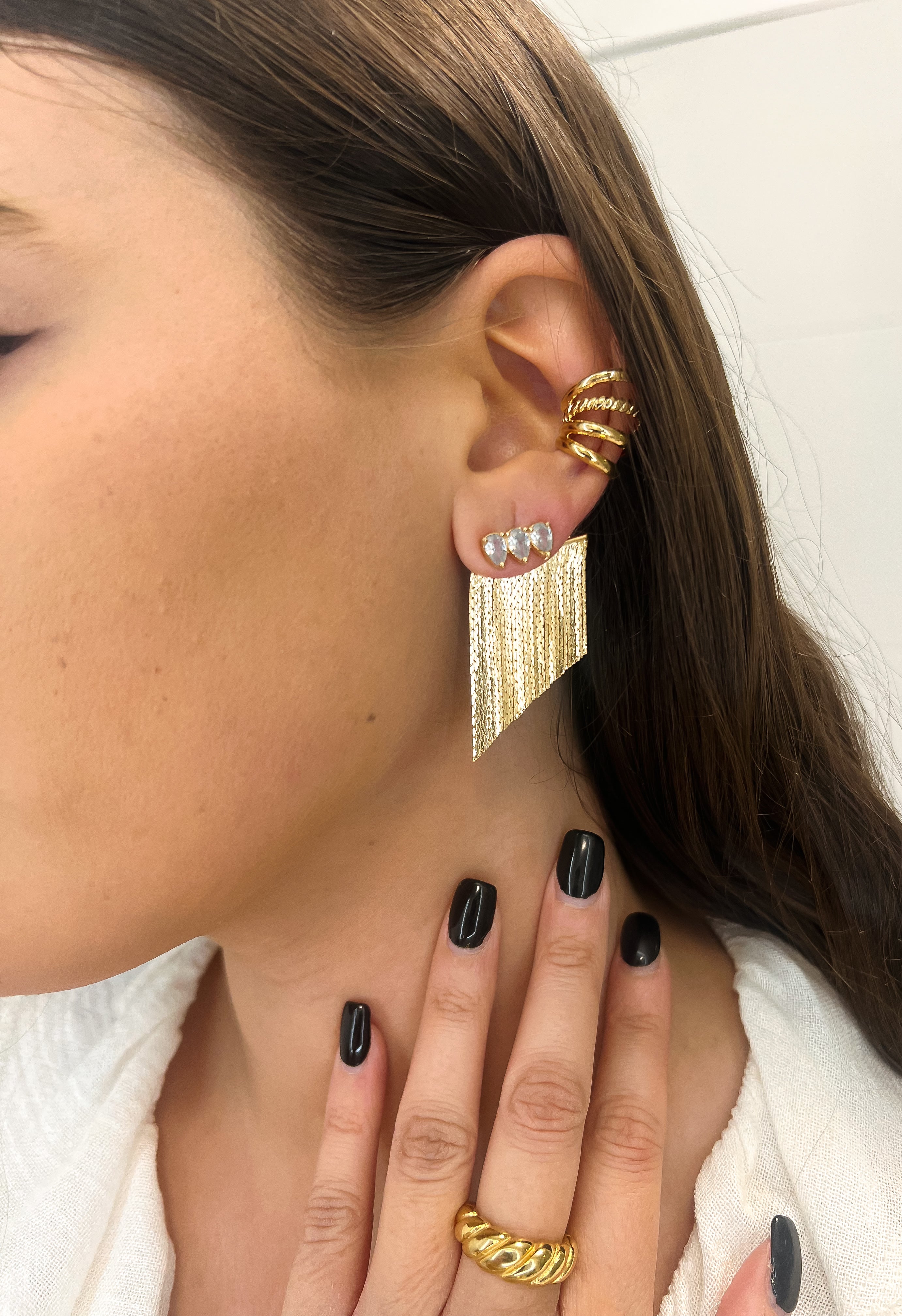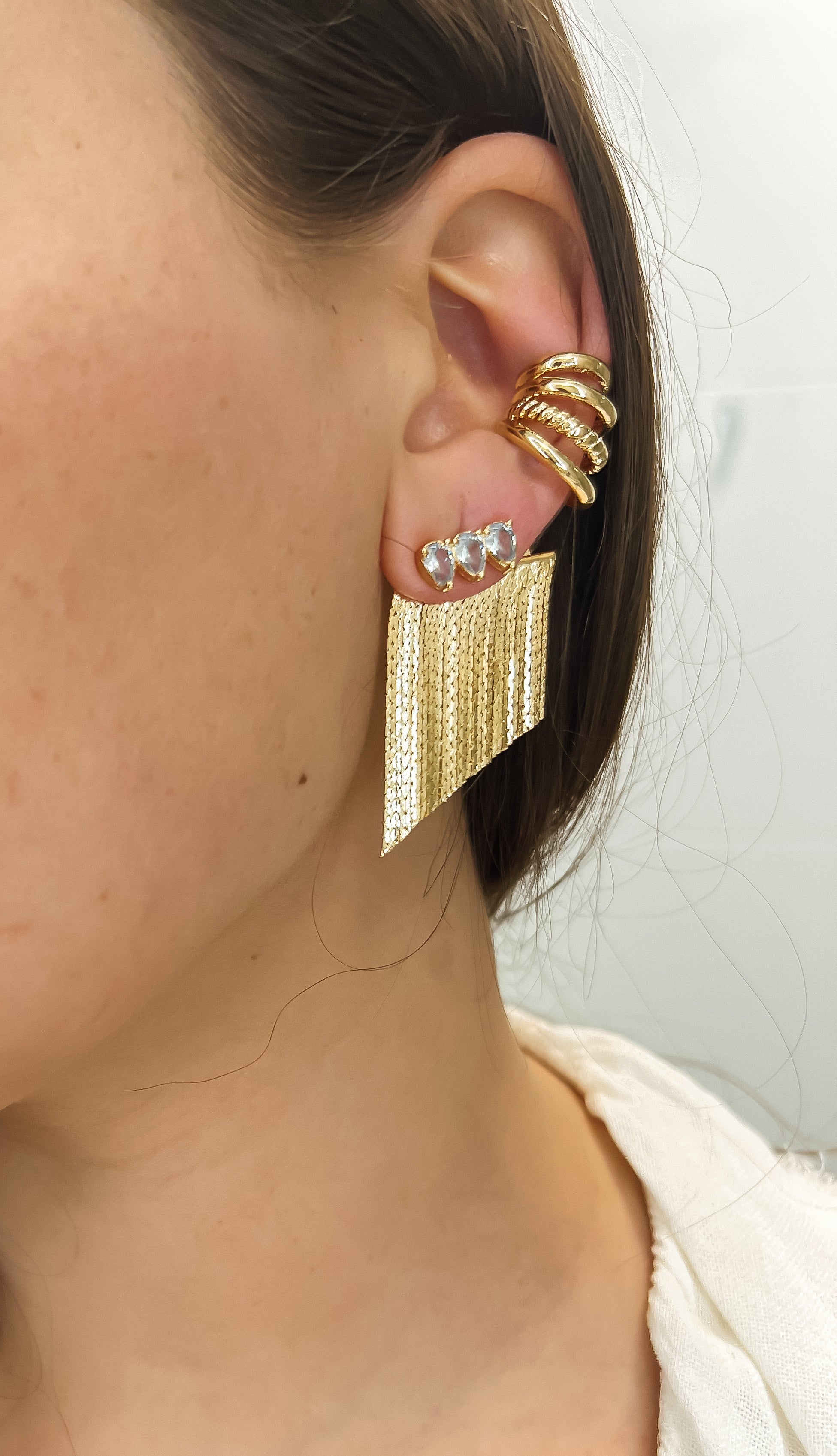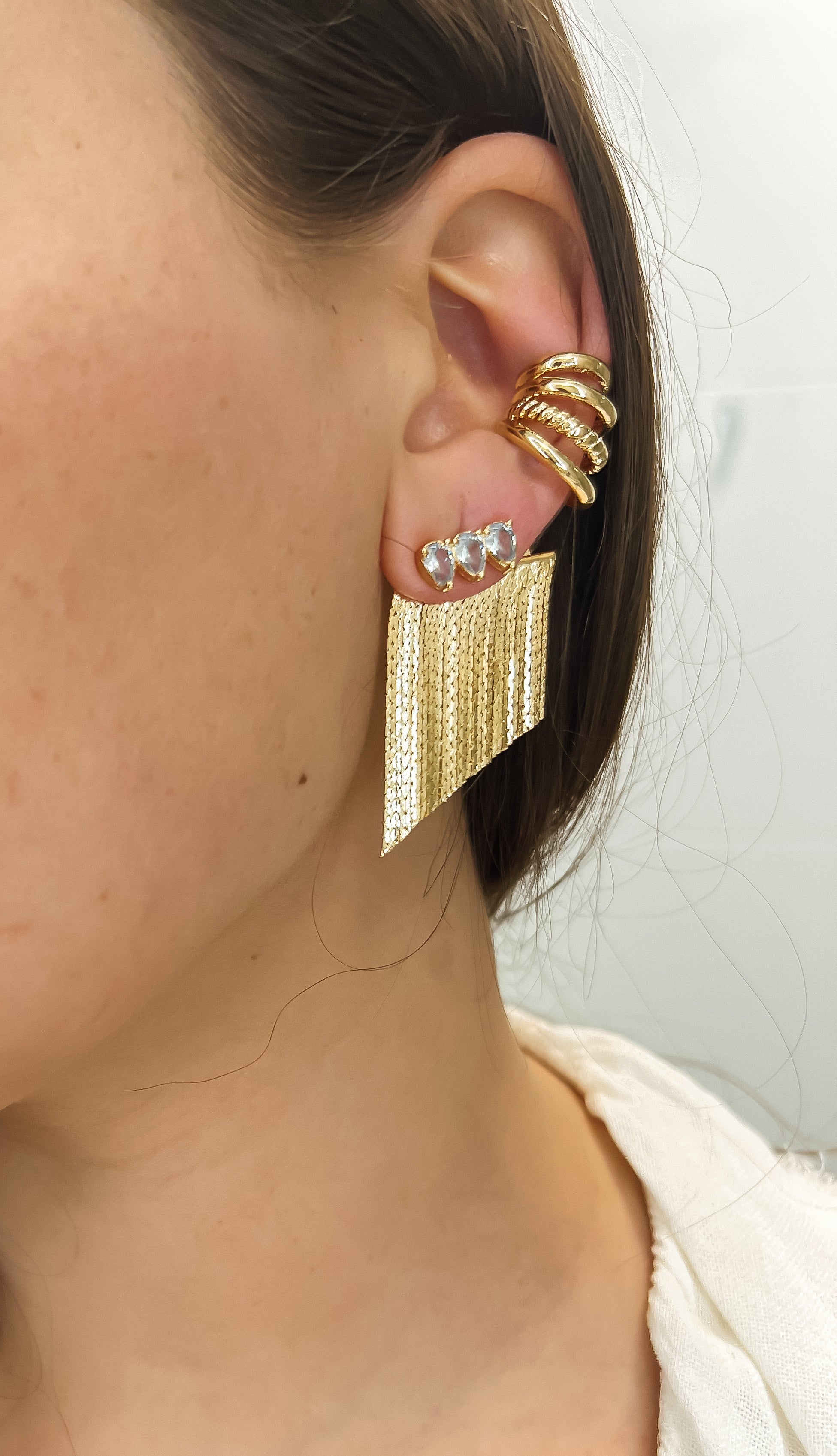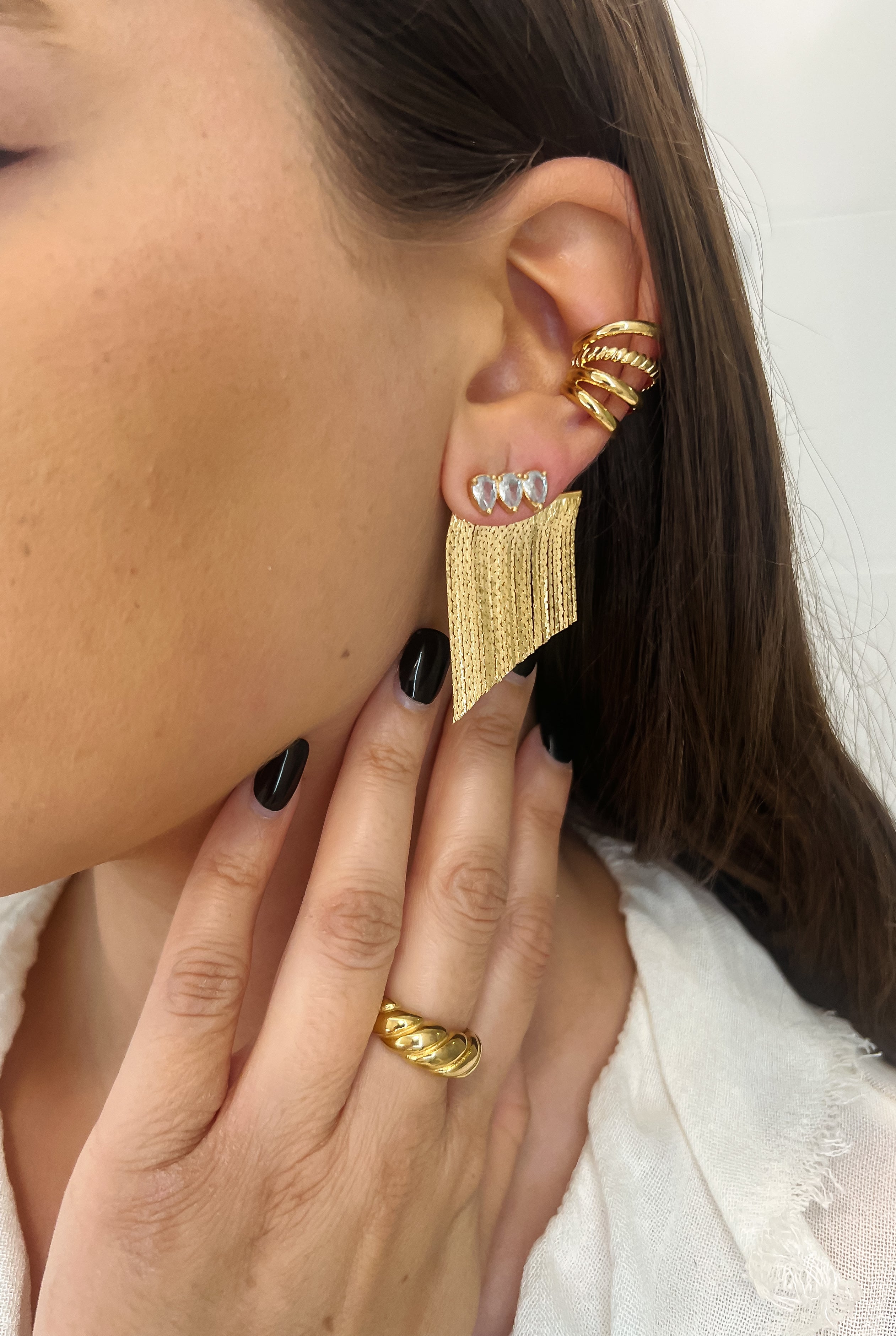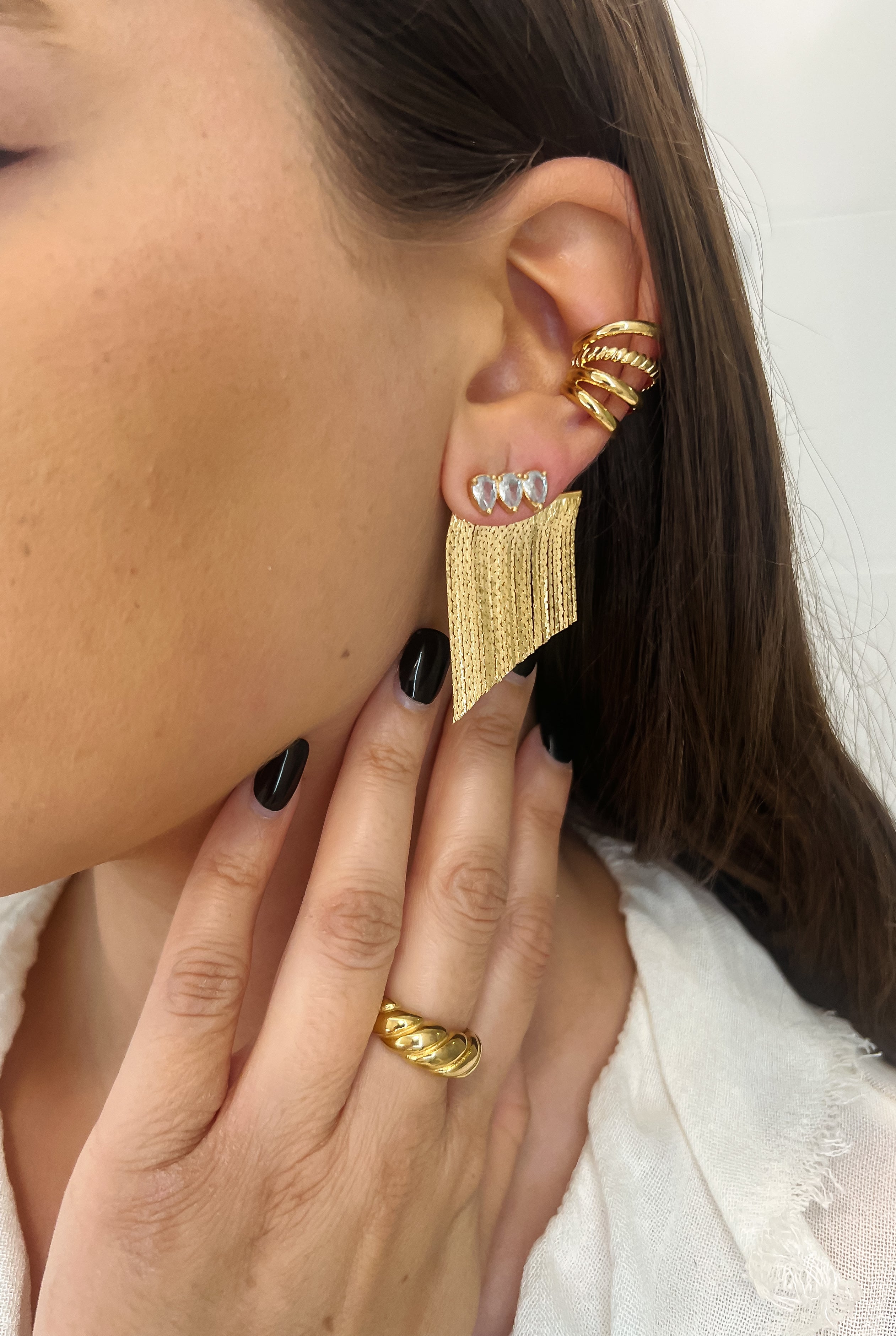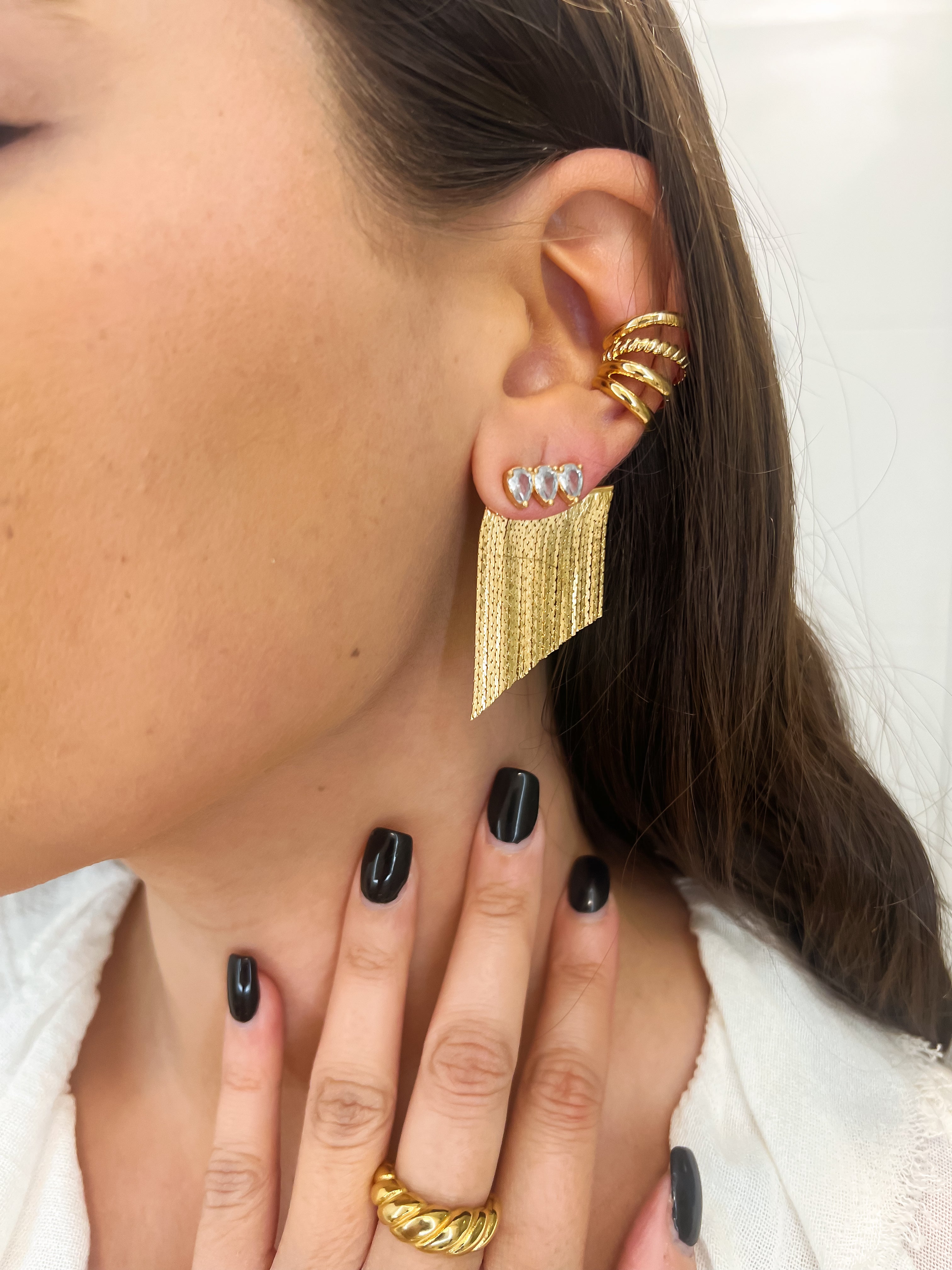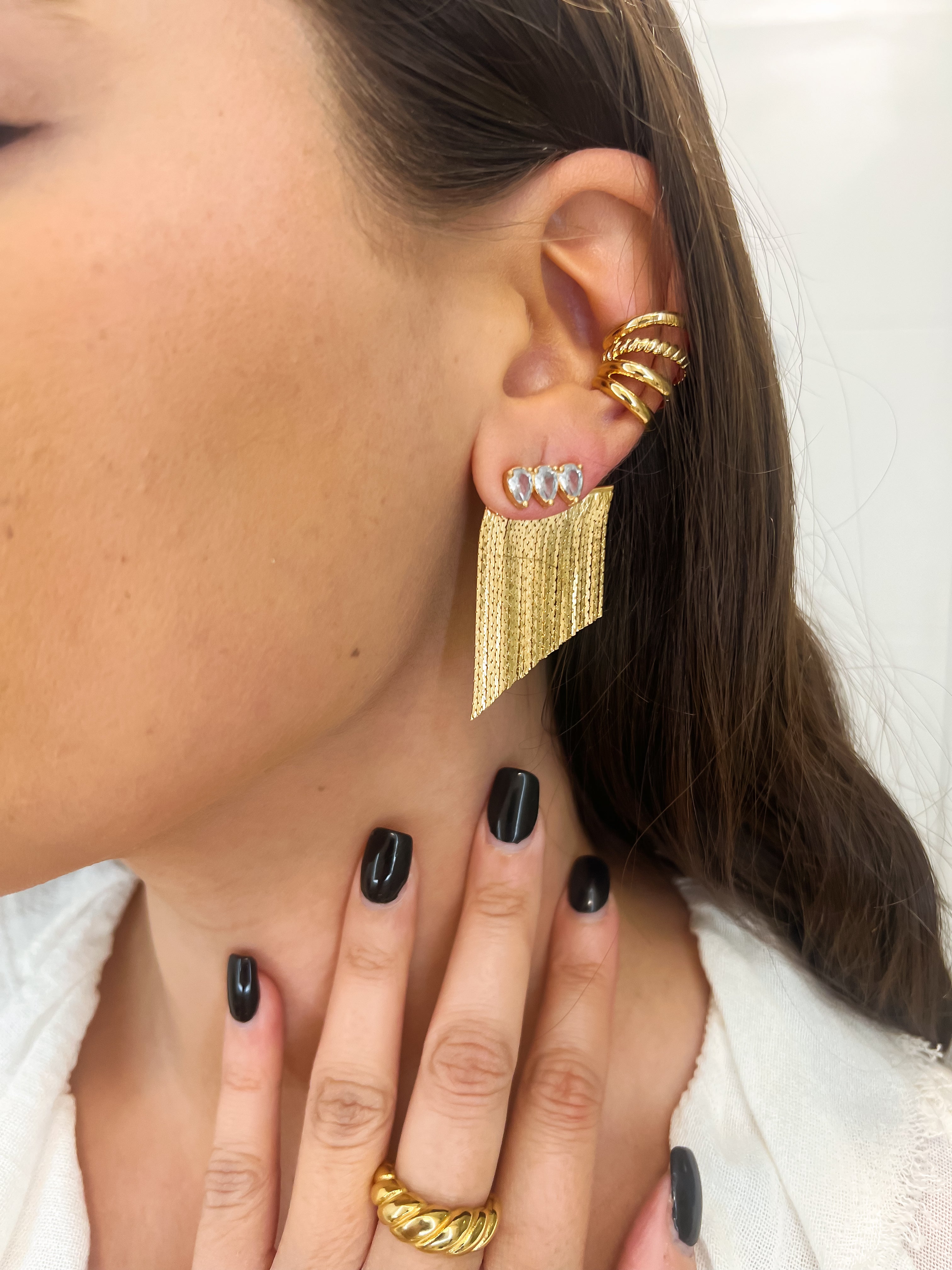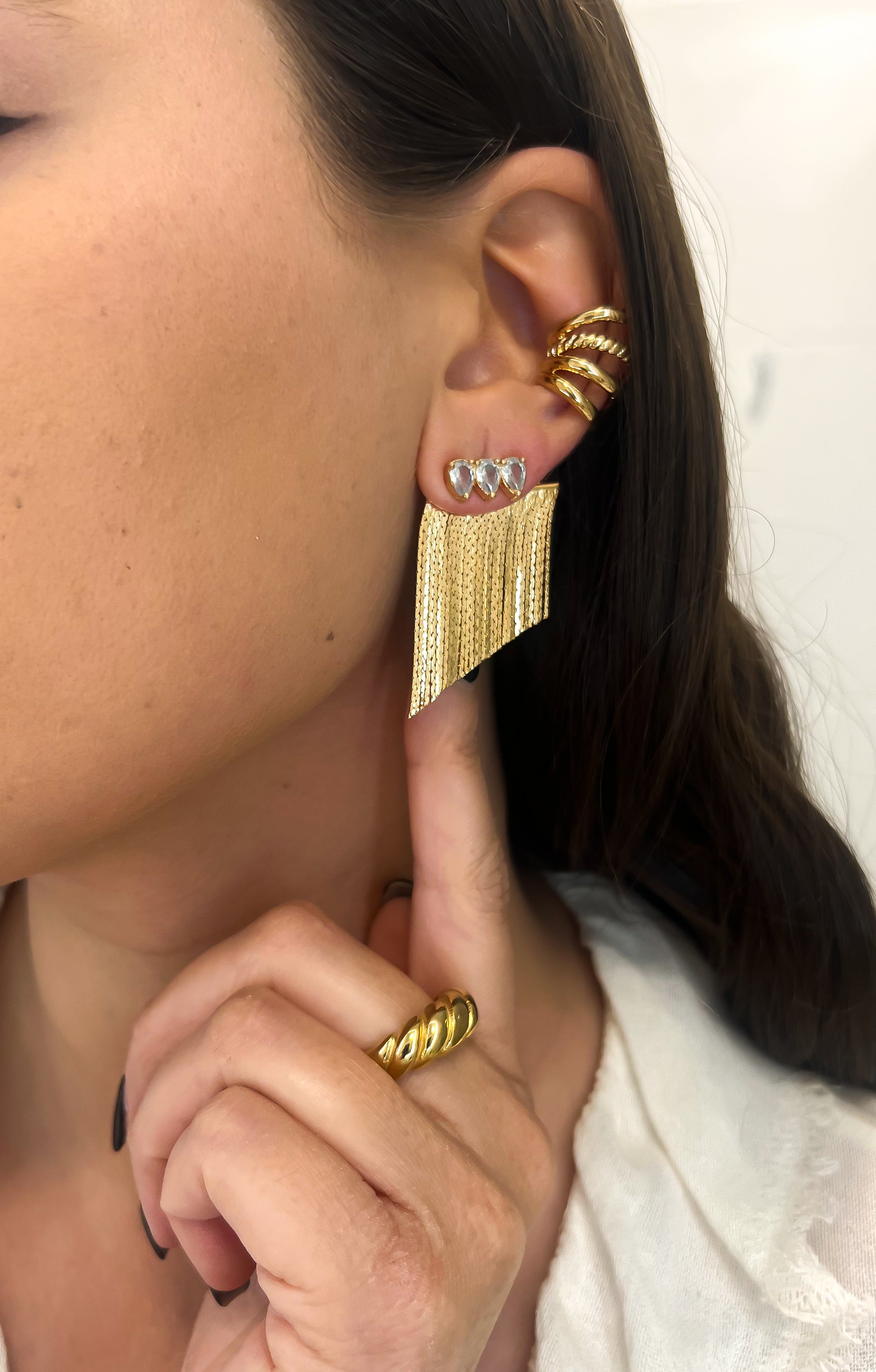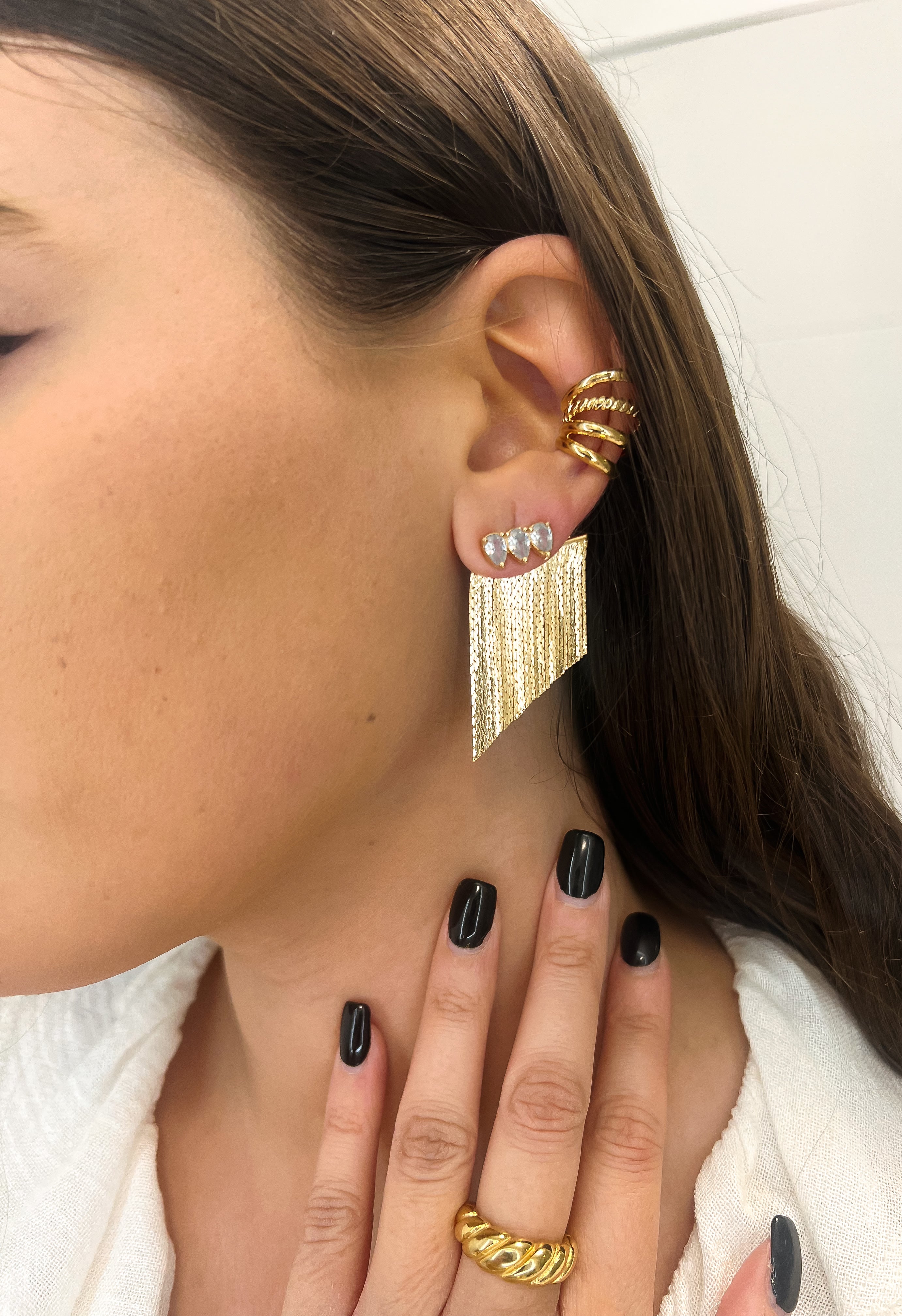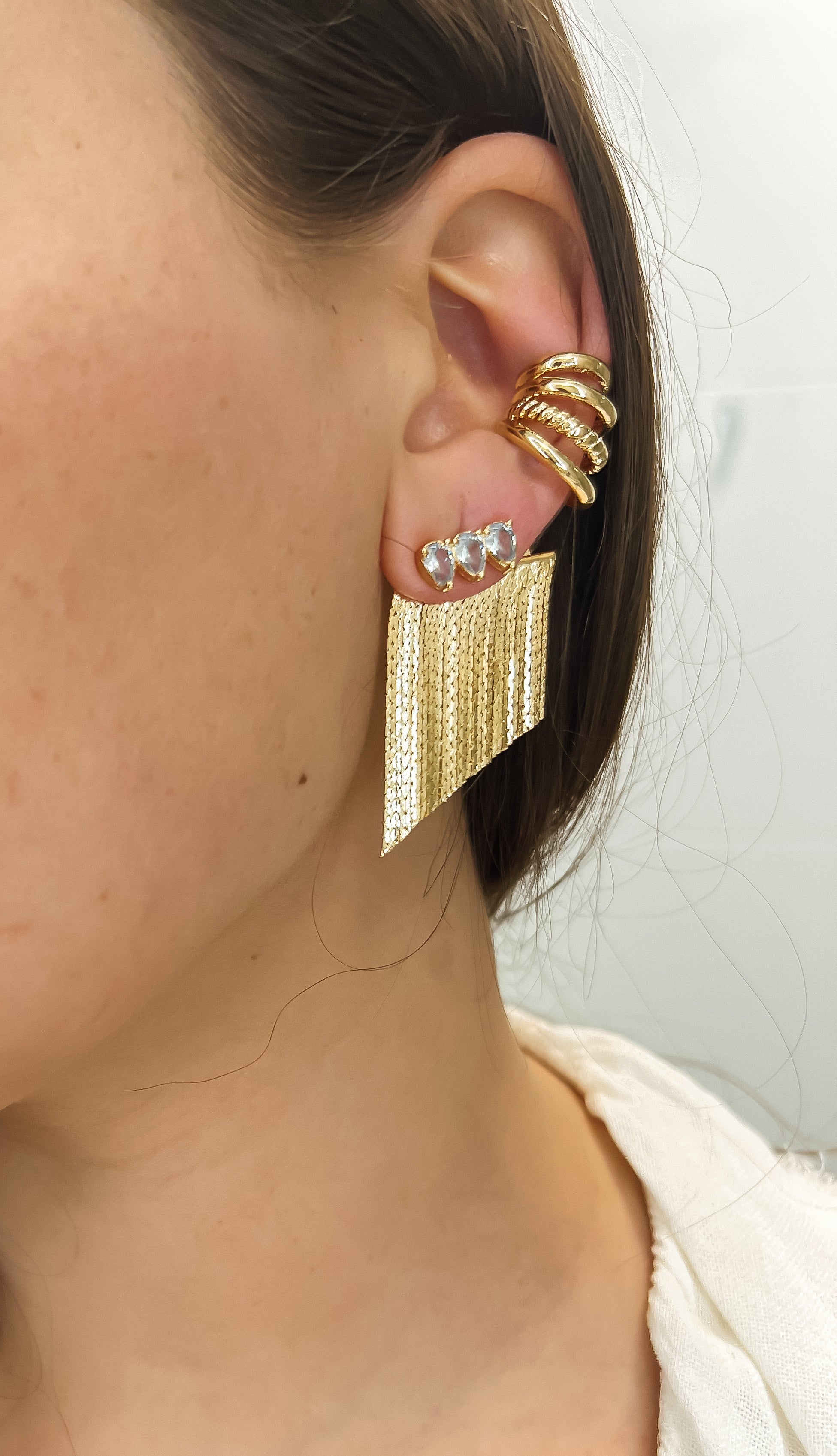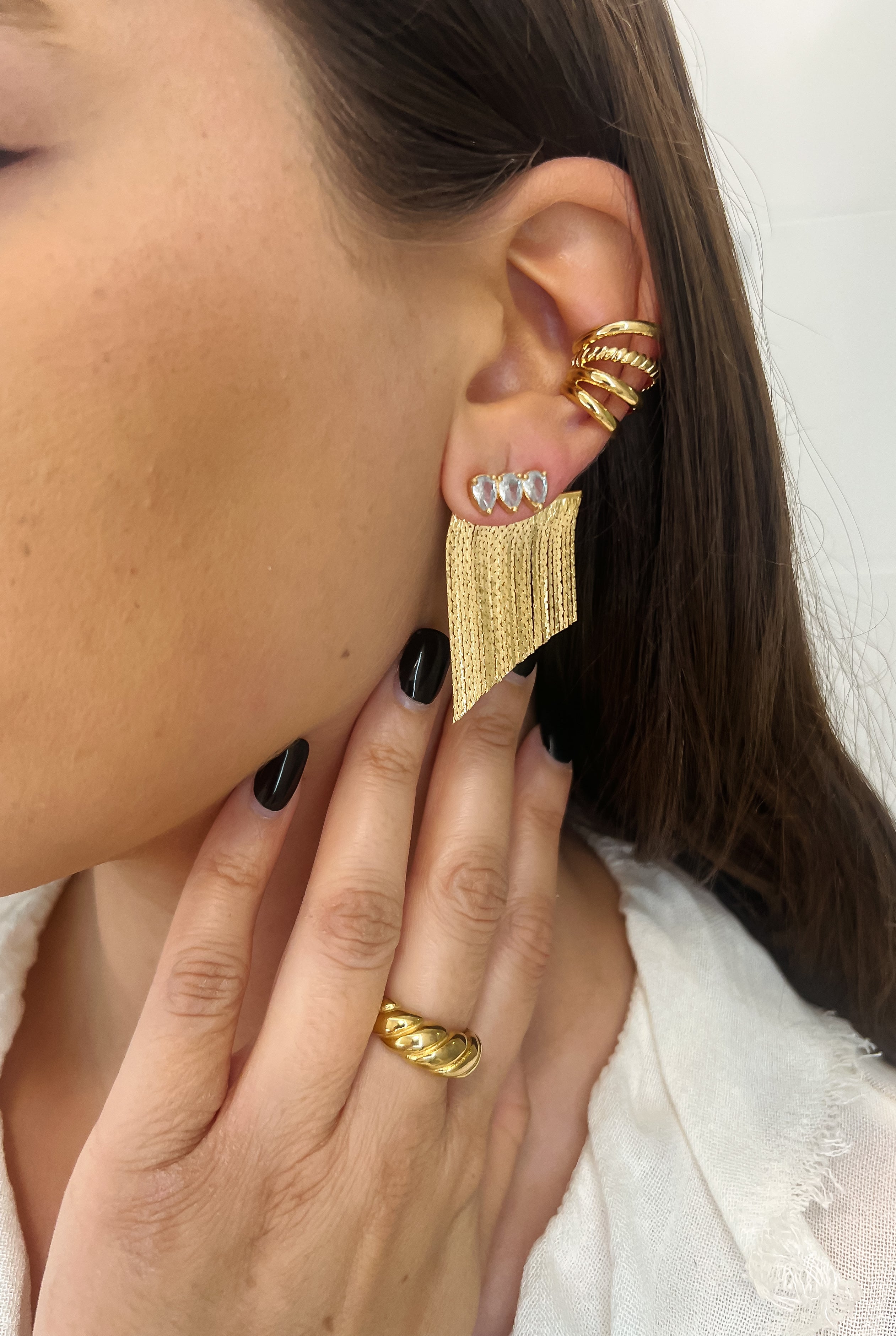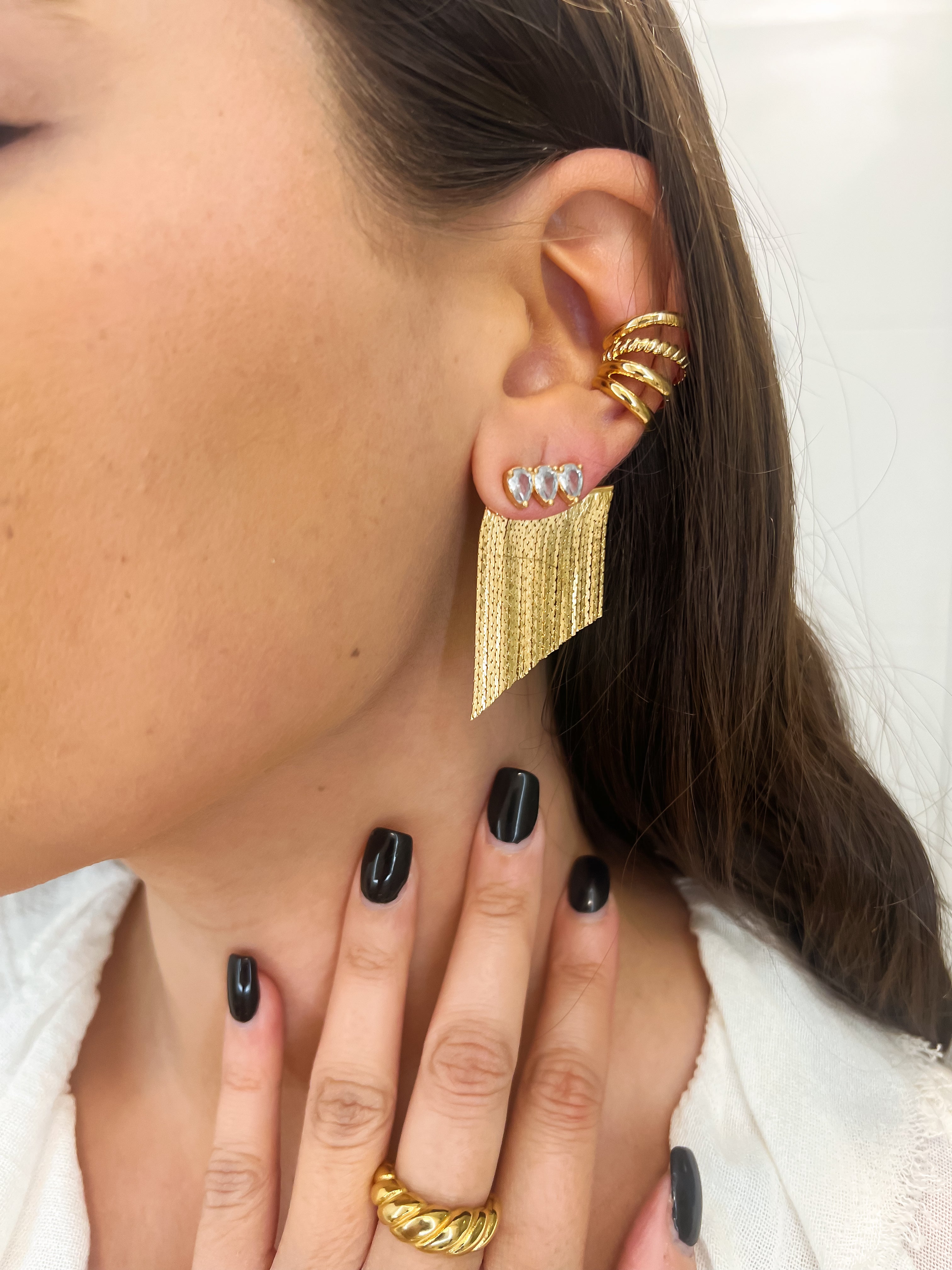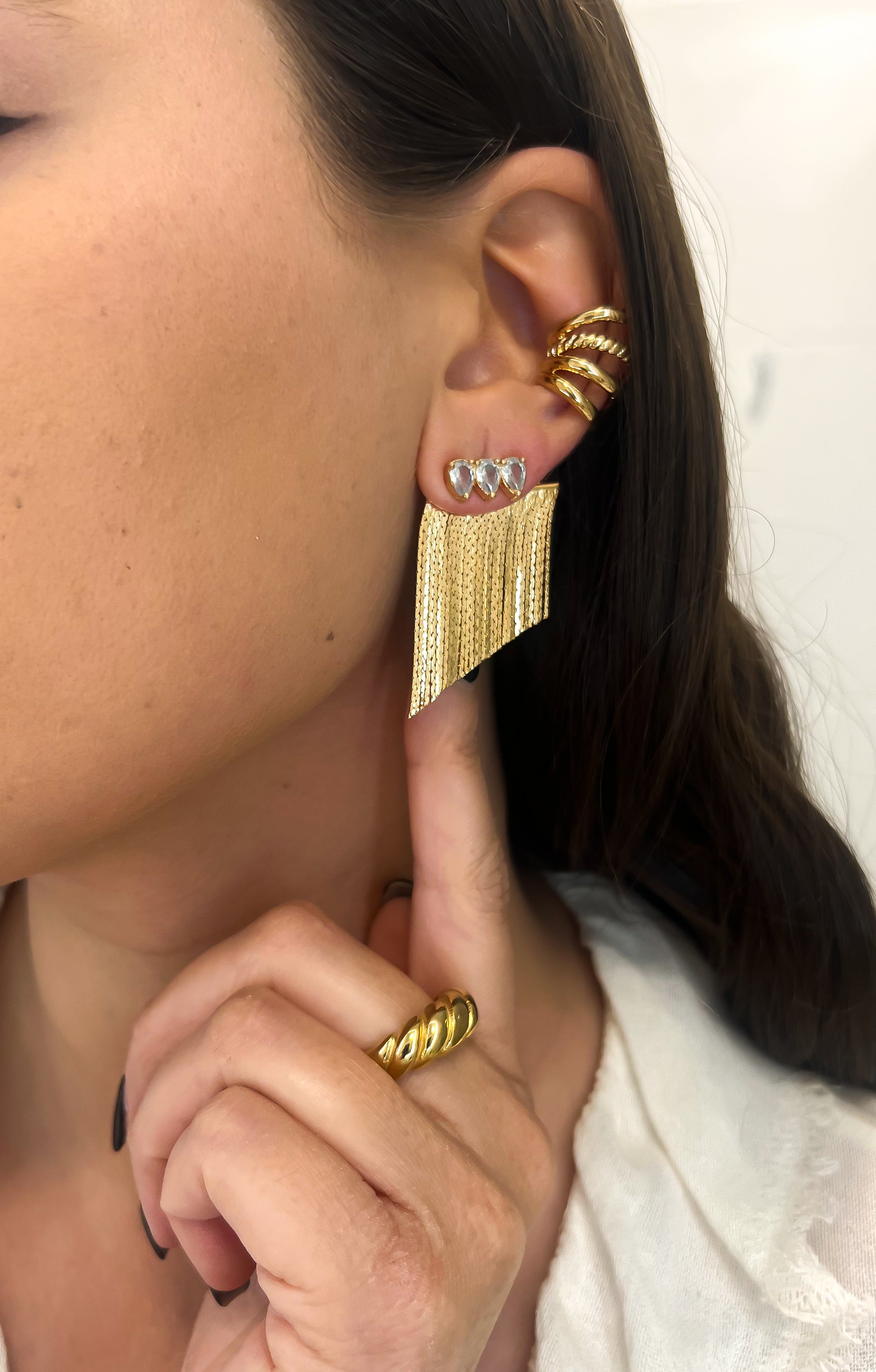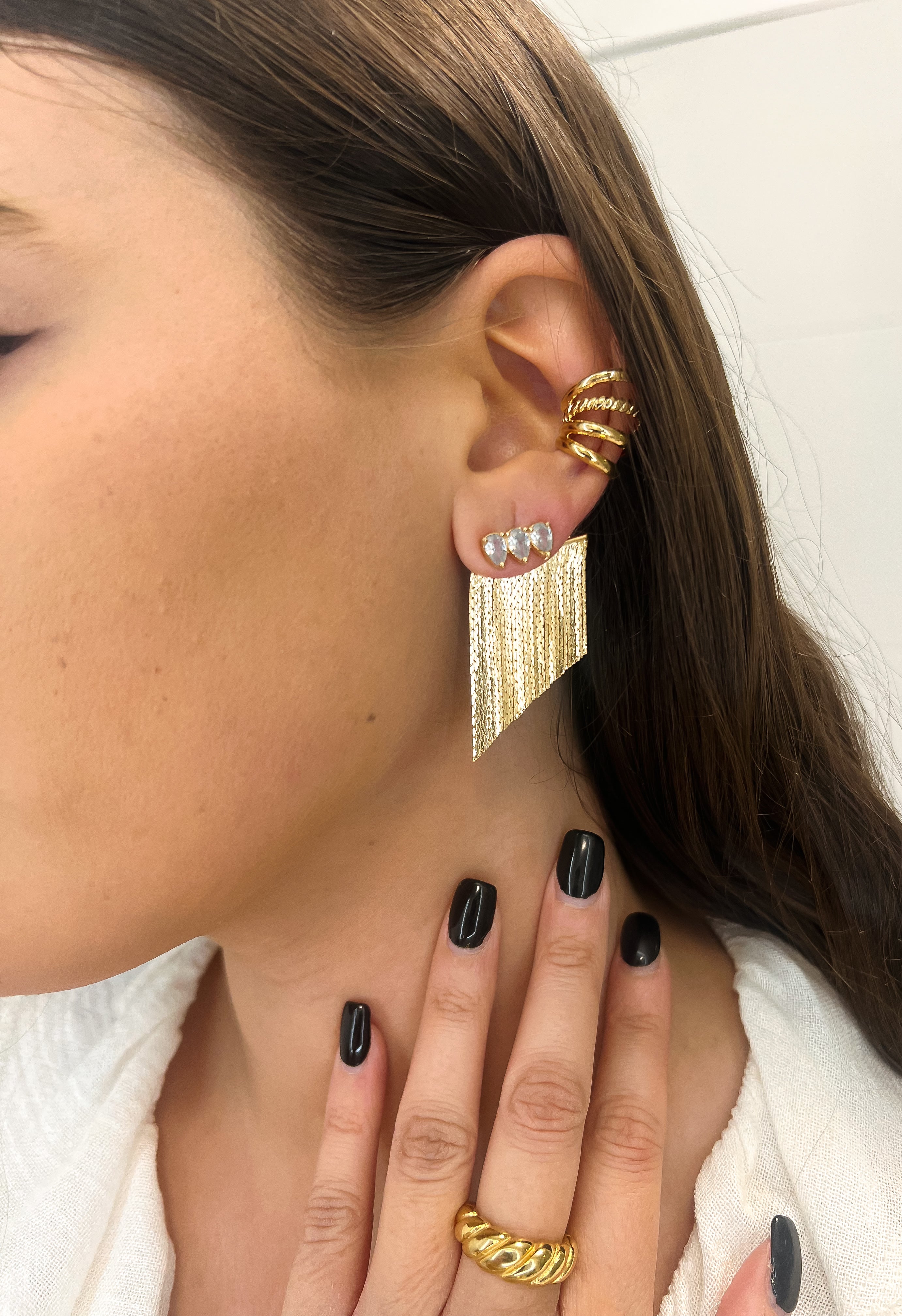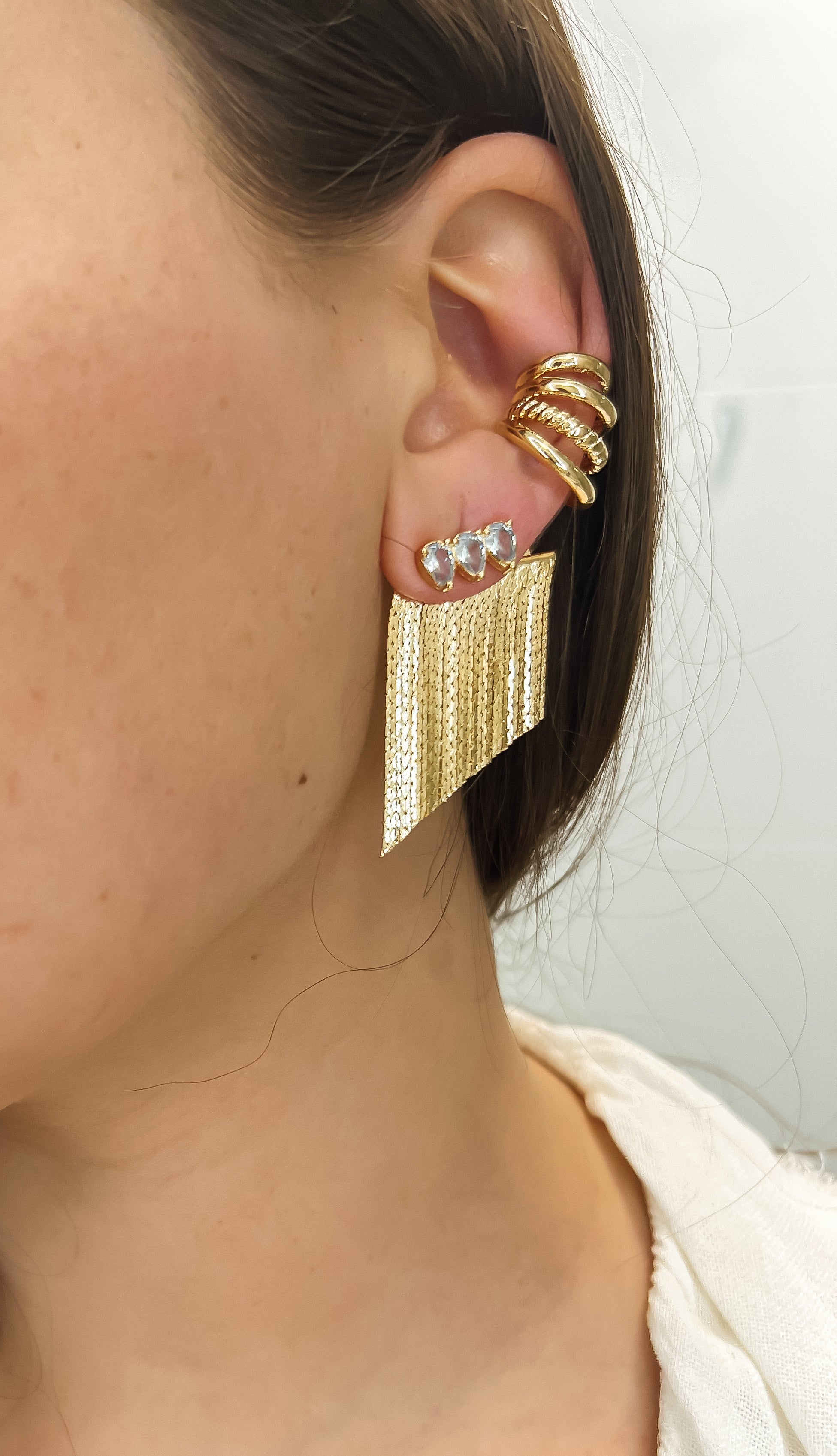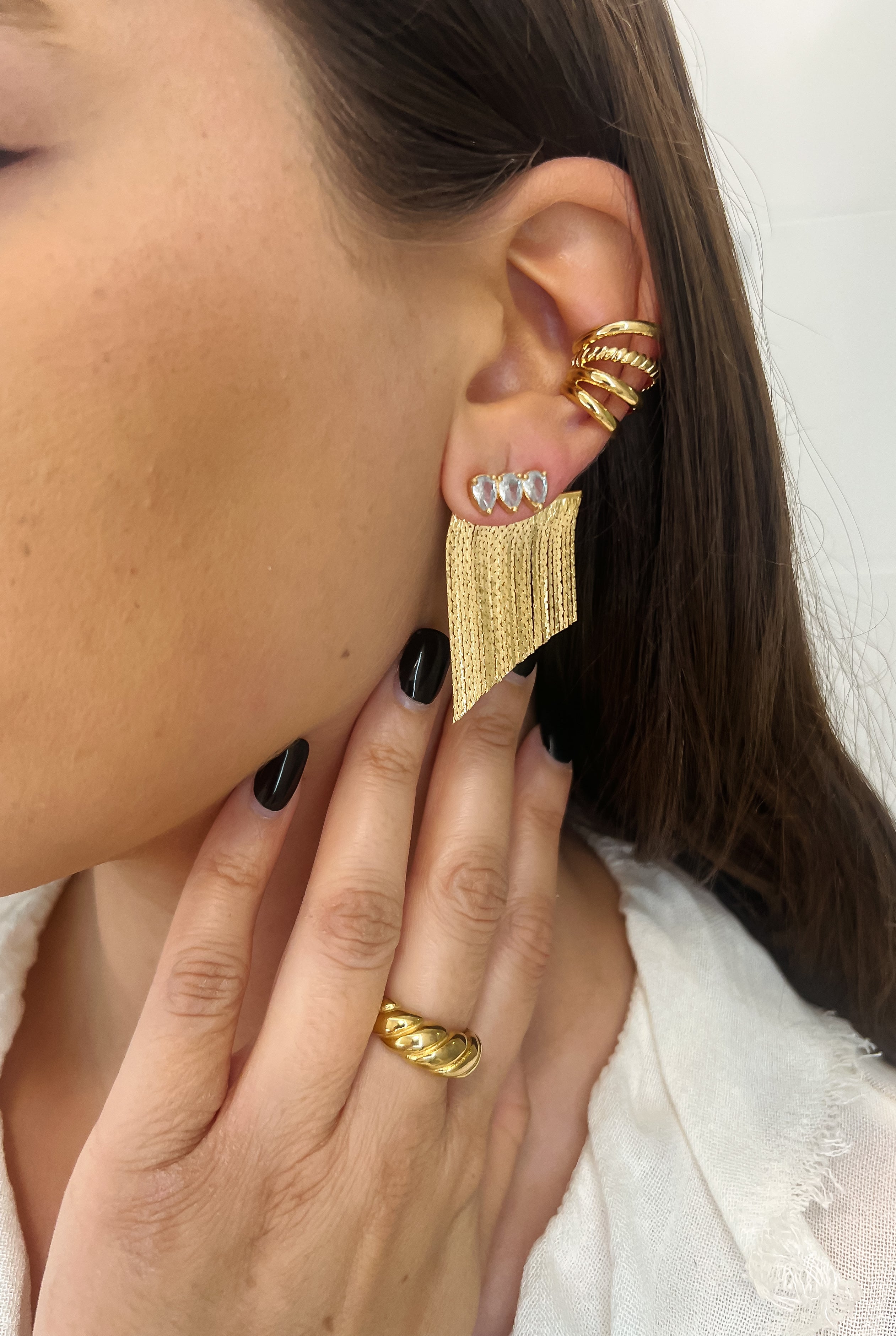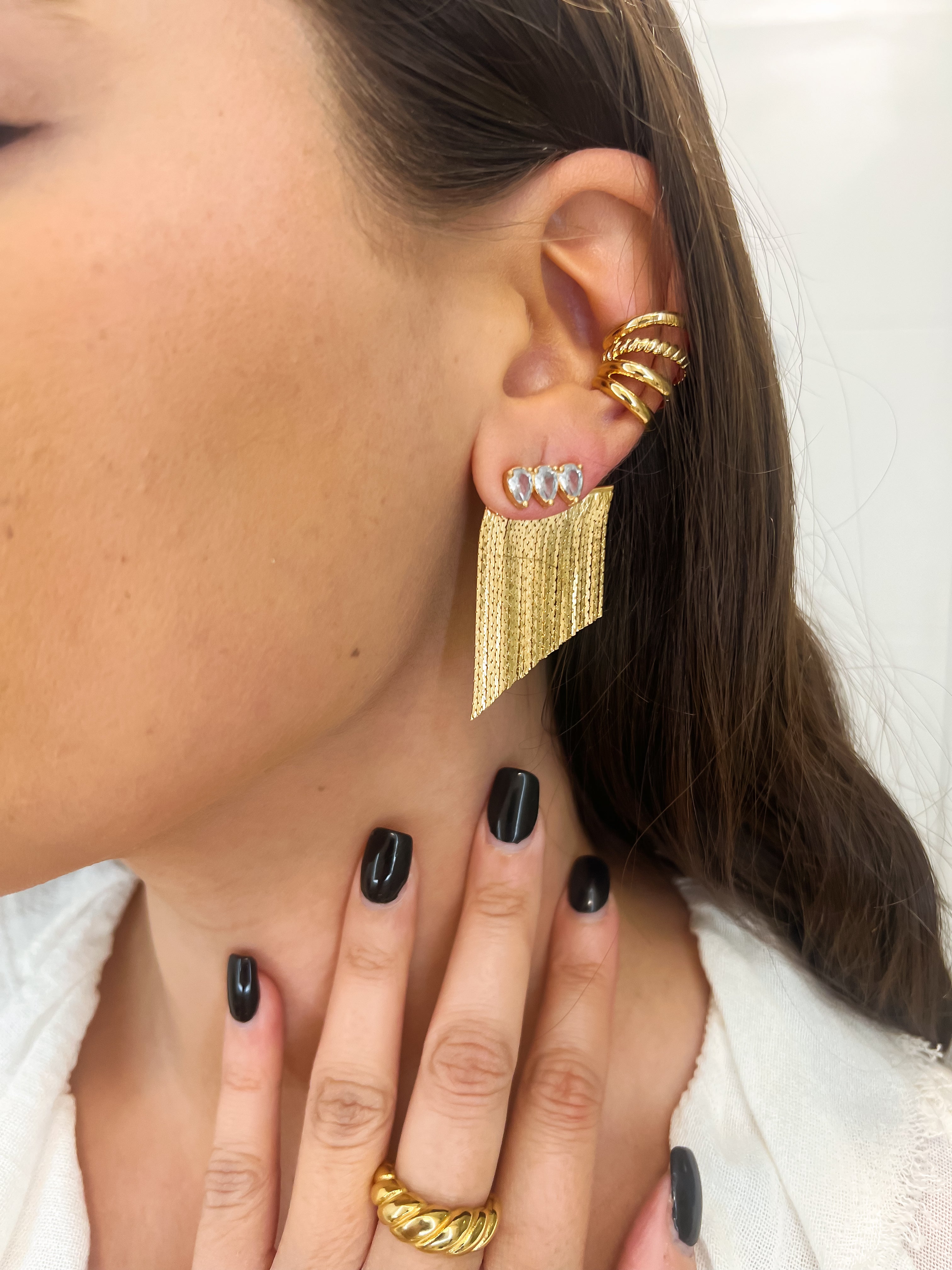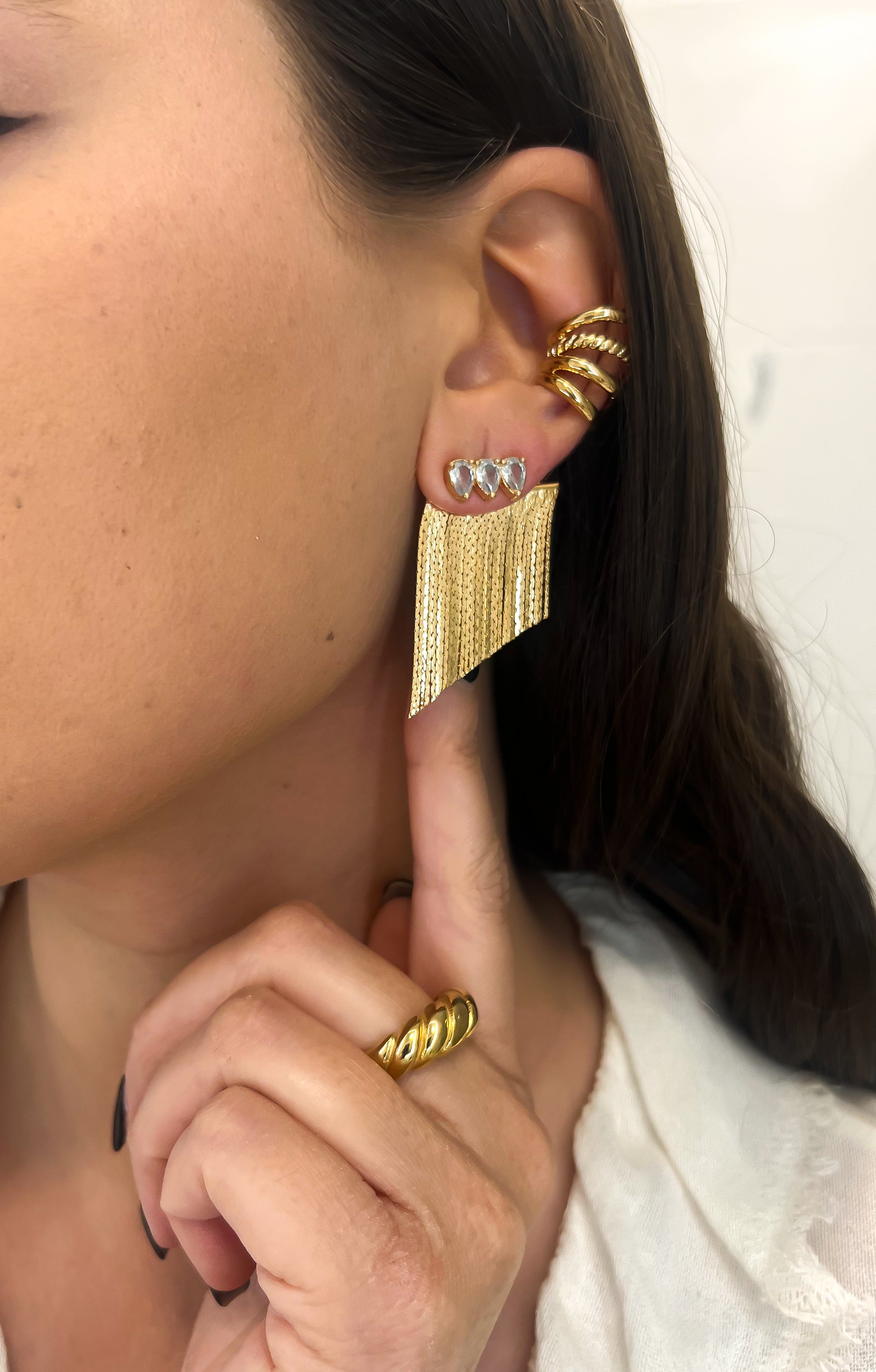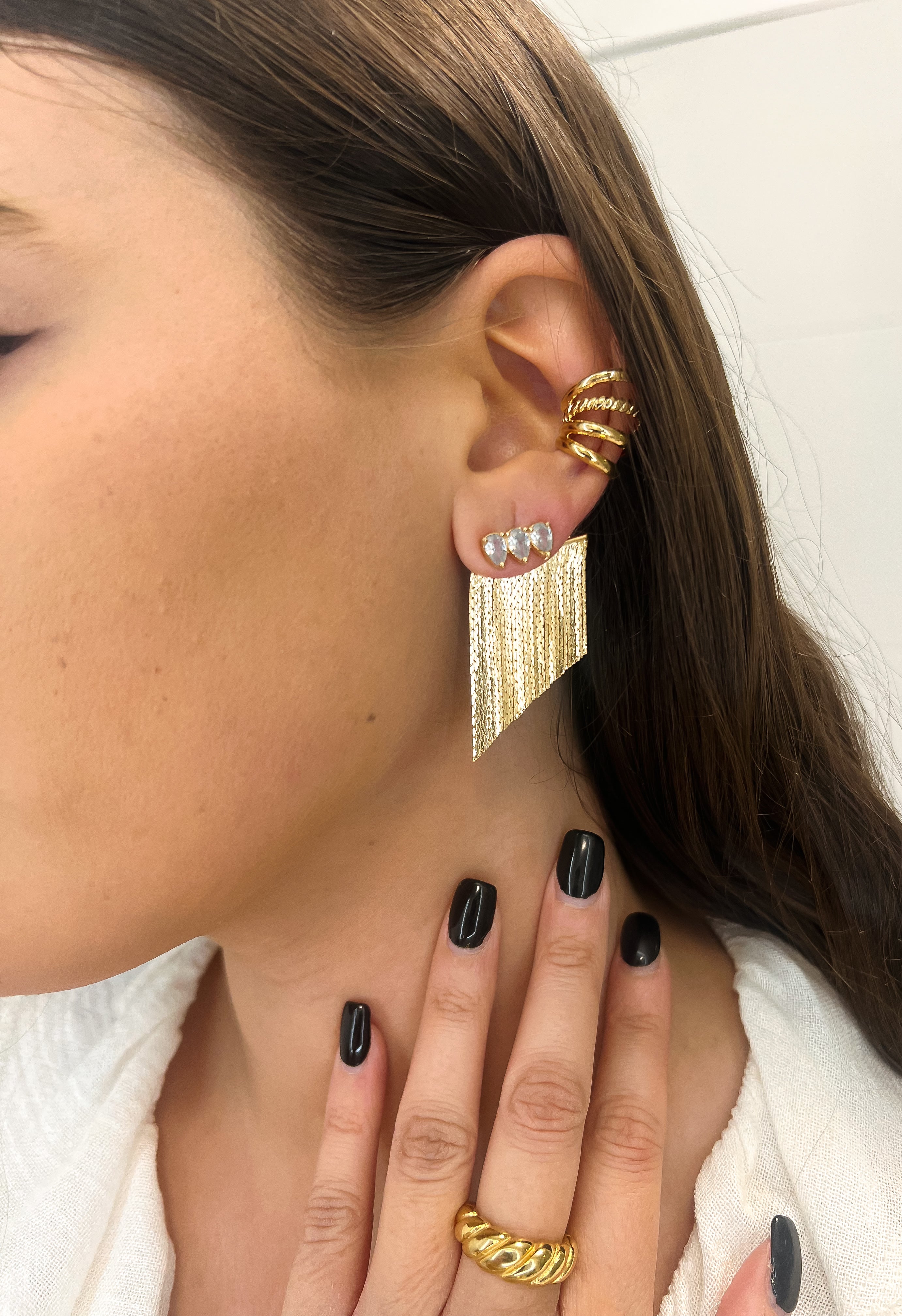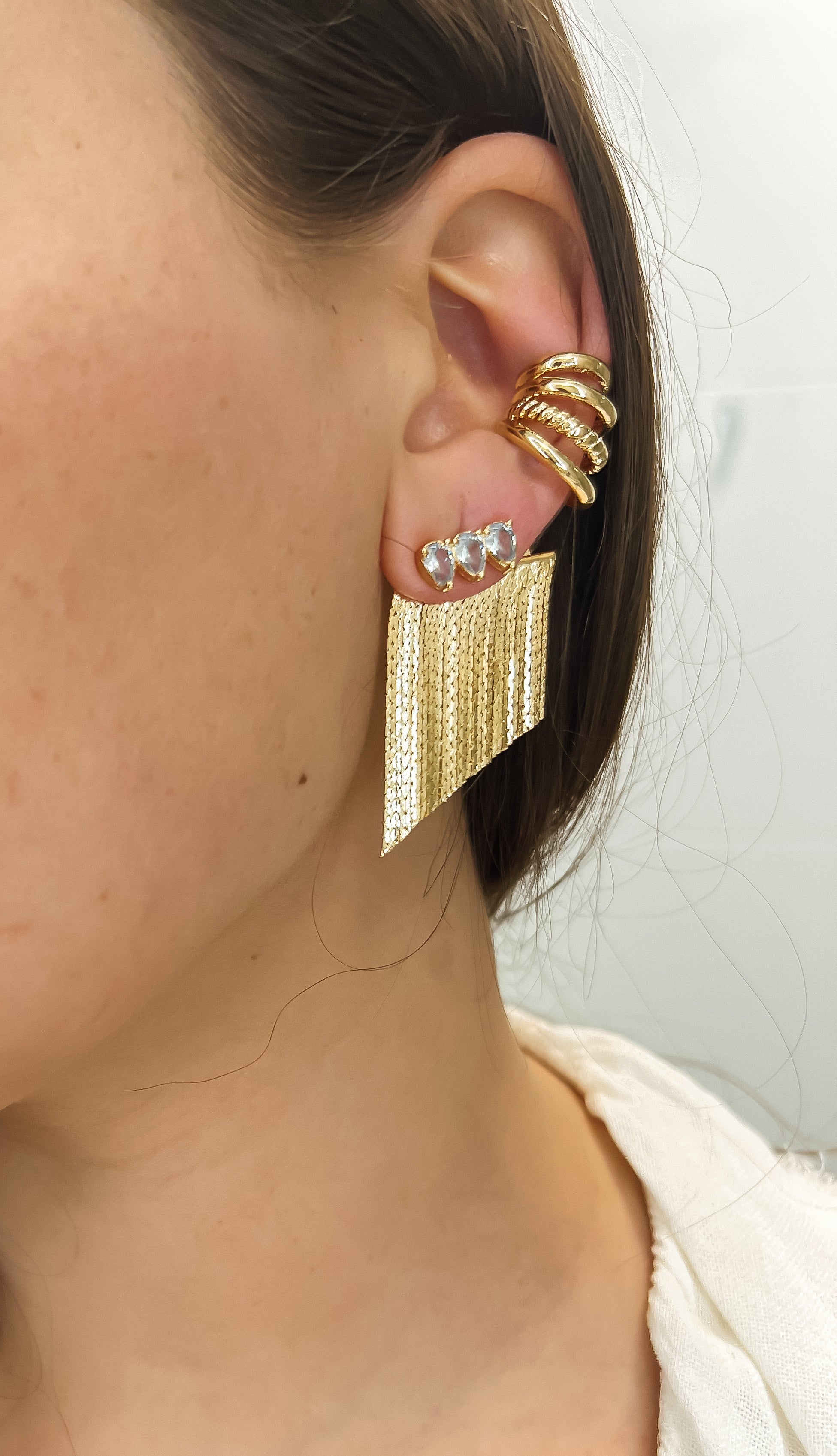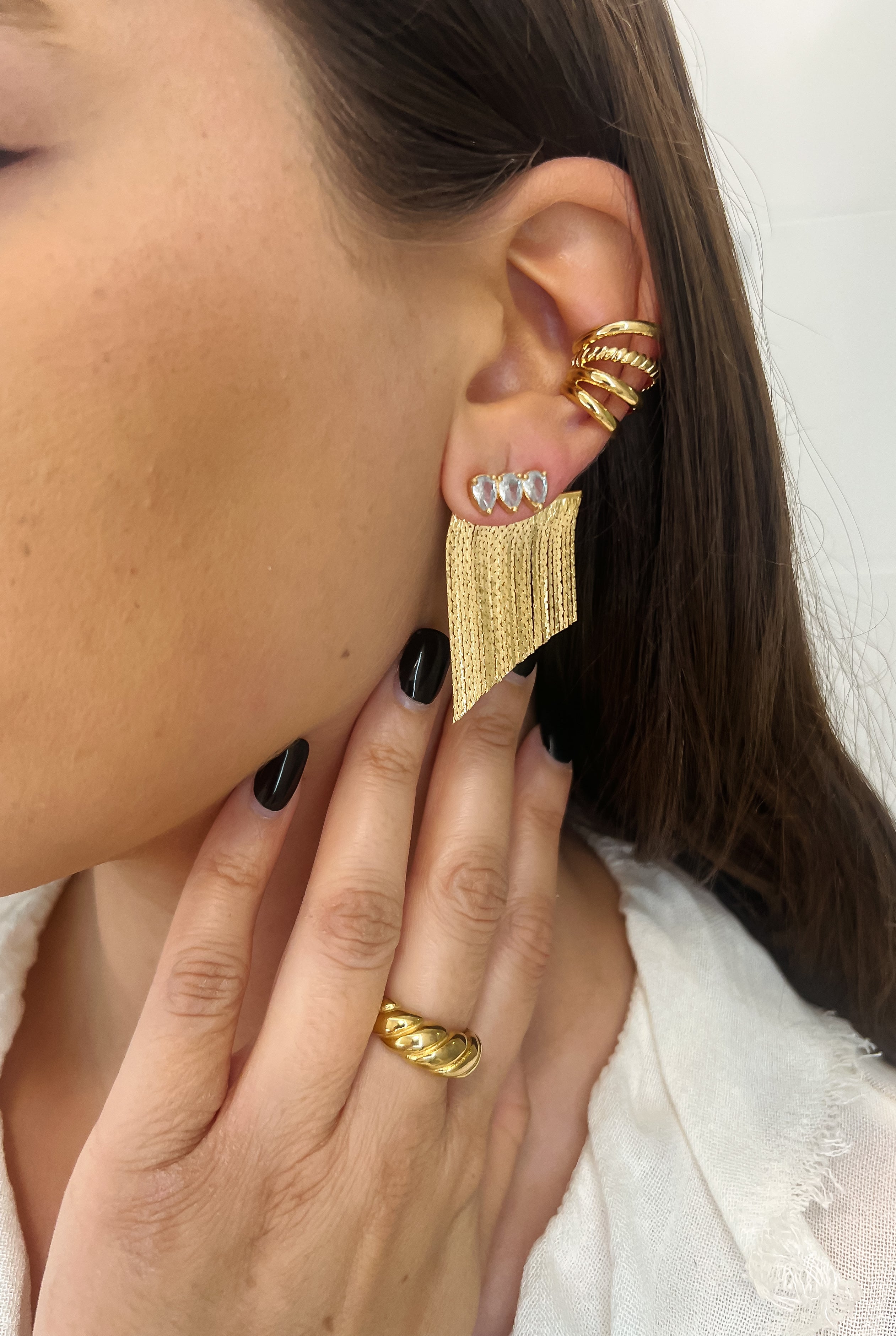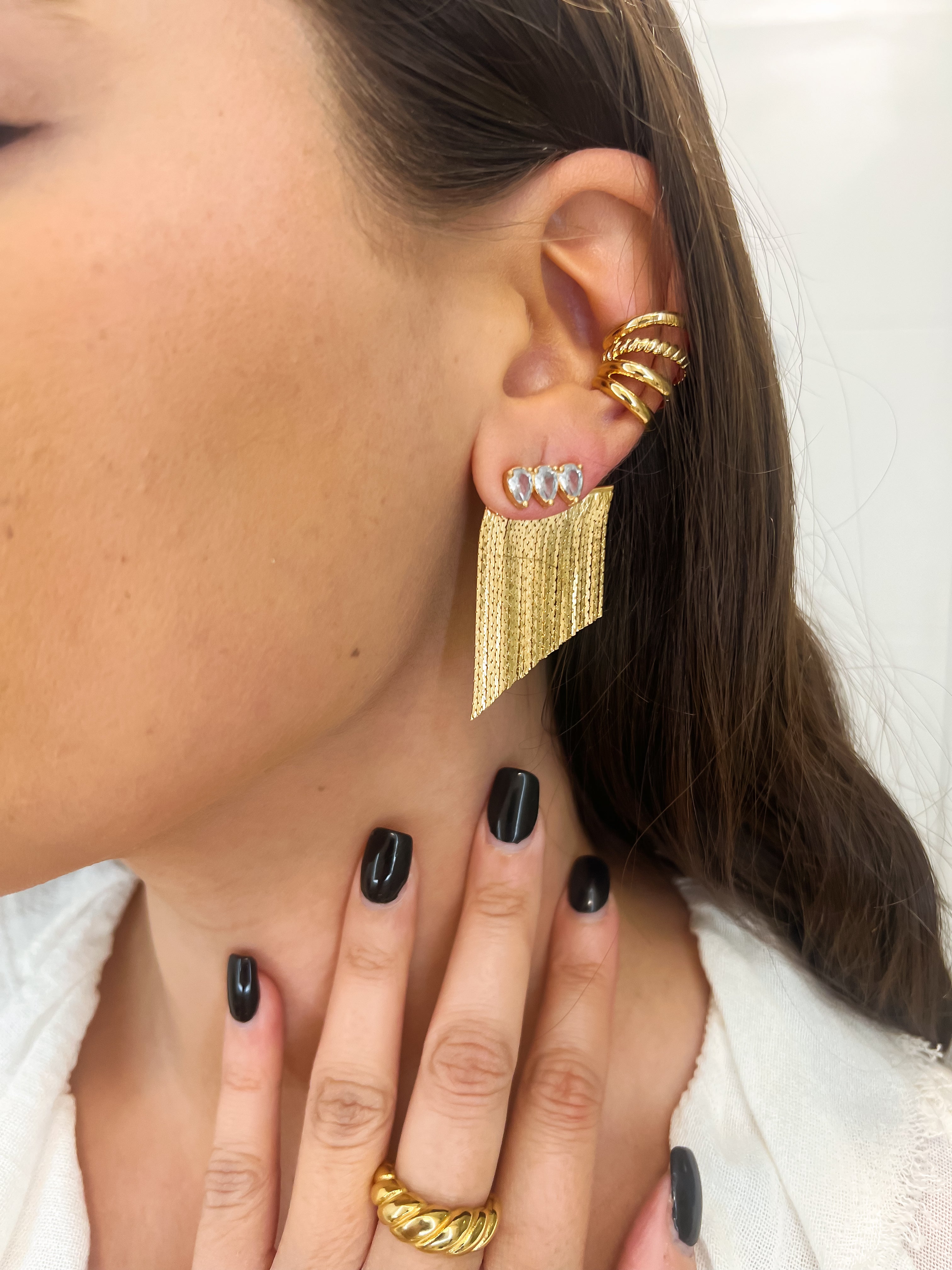 Stunning 18kt Gold Filled Statement Dangle Drop Earrings with three beautiful diamonds- Perfect for a dress up day/night! Light weight & comfortable on the ears. The perfect earrings for those with only one piercing!! This triple diamond stud only requires on piercing and the back piece includes the dangle fringe. 
These earrings are two dimensional - they can be worn as is or the back piece fringe can be taken out & the triple diamonds can be worn as a stud with a flat back piece.  
Quality: Excellent, Non-Tarnish/Water Resistant. Gold Filled jewelry is the best alternative to solid gold jewelry & can last a long time with proper jewelry care.

Jewelry Care:

As with all pieces that are not real gold, it is advised that you take proper jewelry care by not exposing to any harsh chemicals & taking off jewelry before going in the sea. This quality is excellent & can last a long time as long as there is proper care.