Biggest sale of the year! 35% off with code: "CYBERMONDAY"!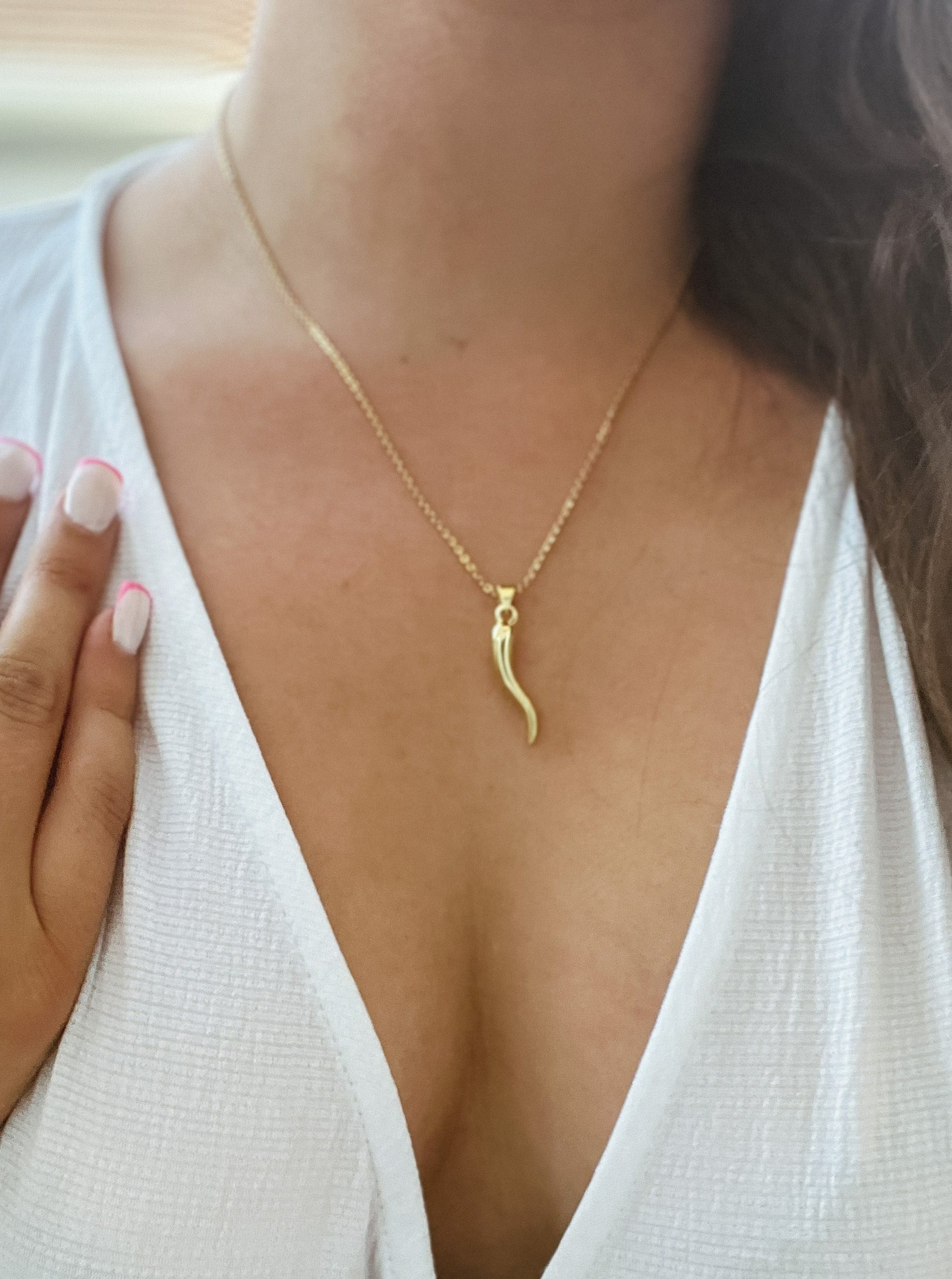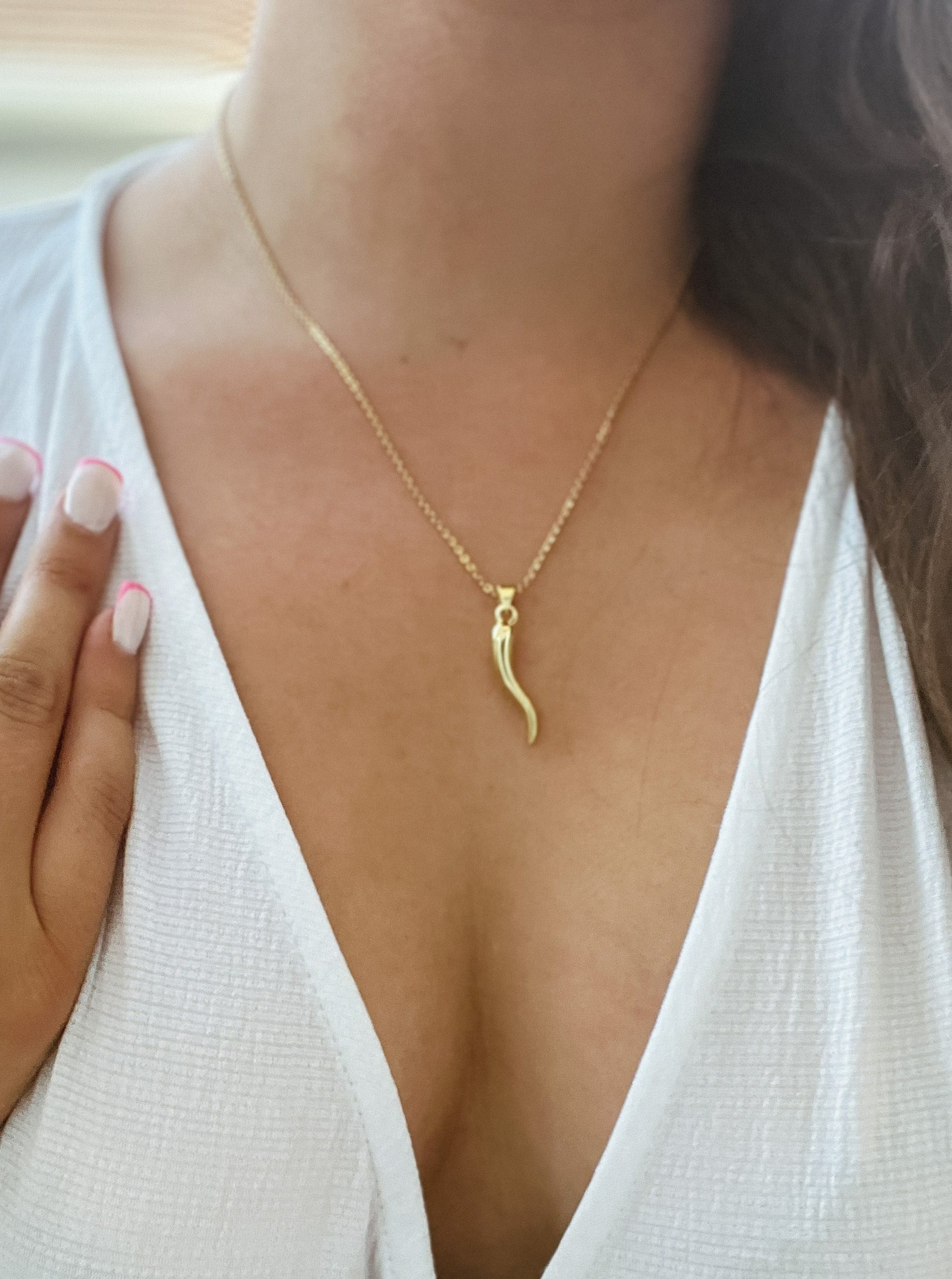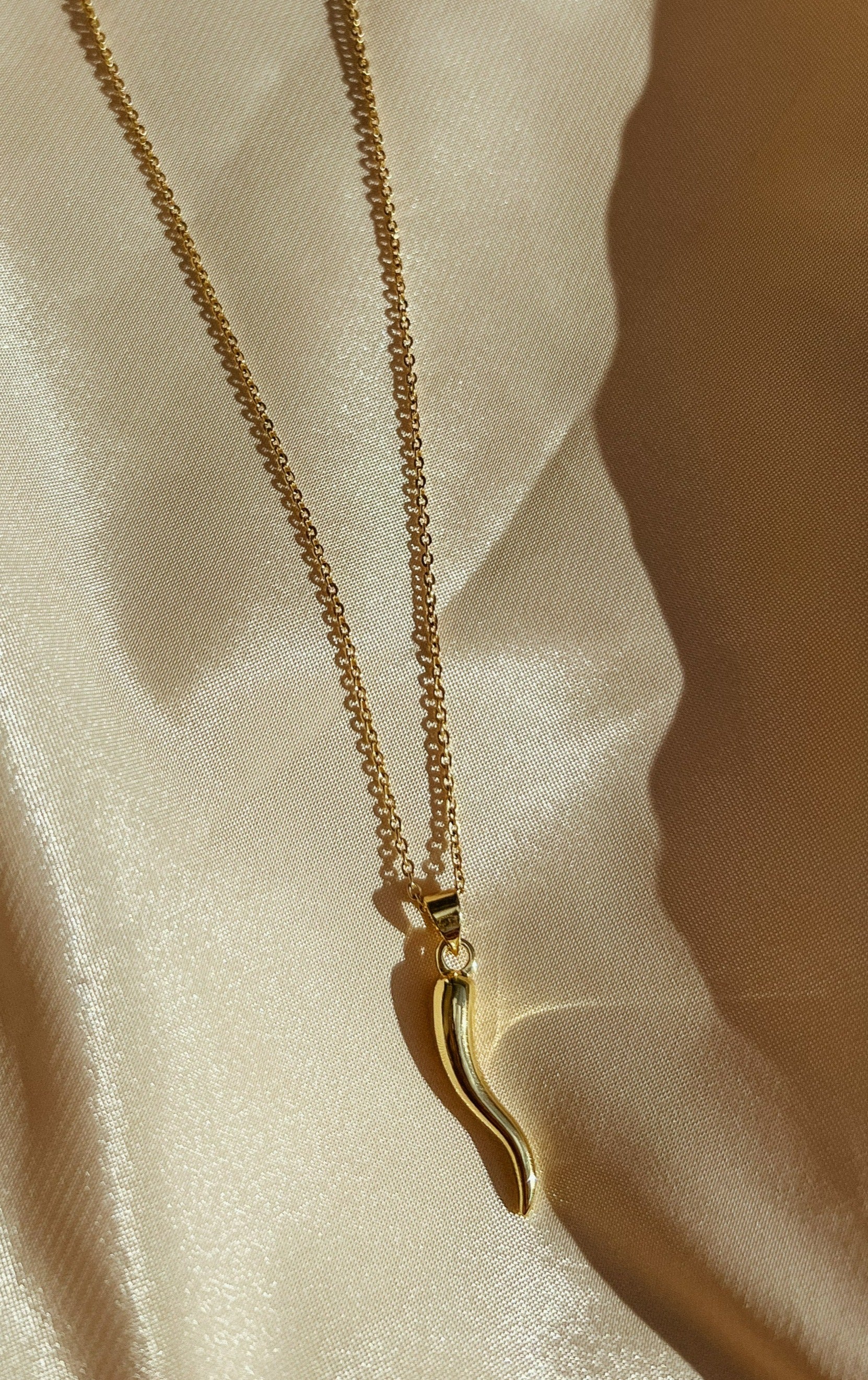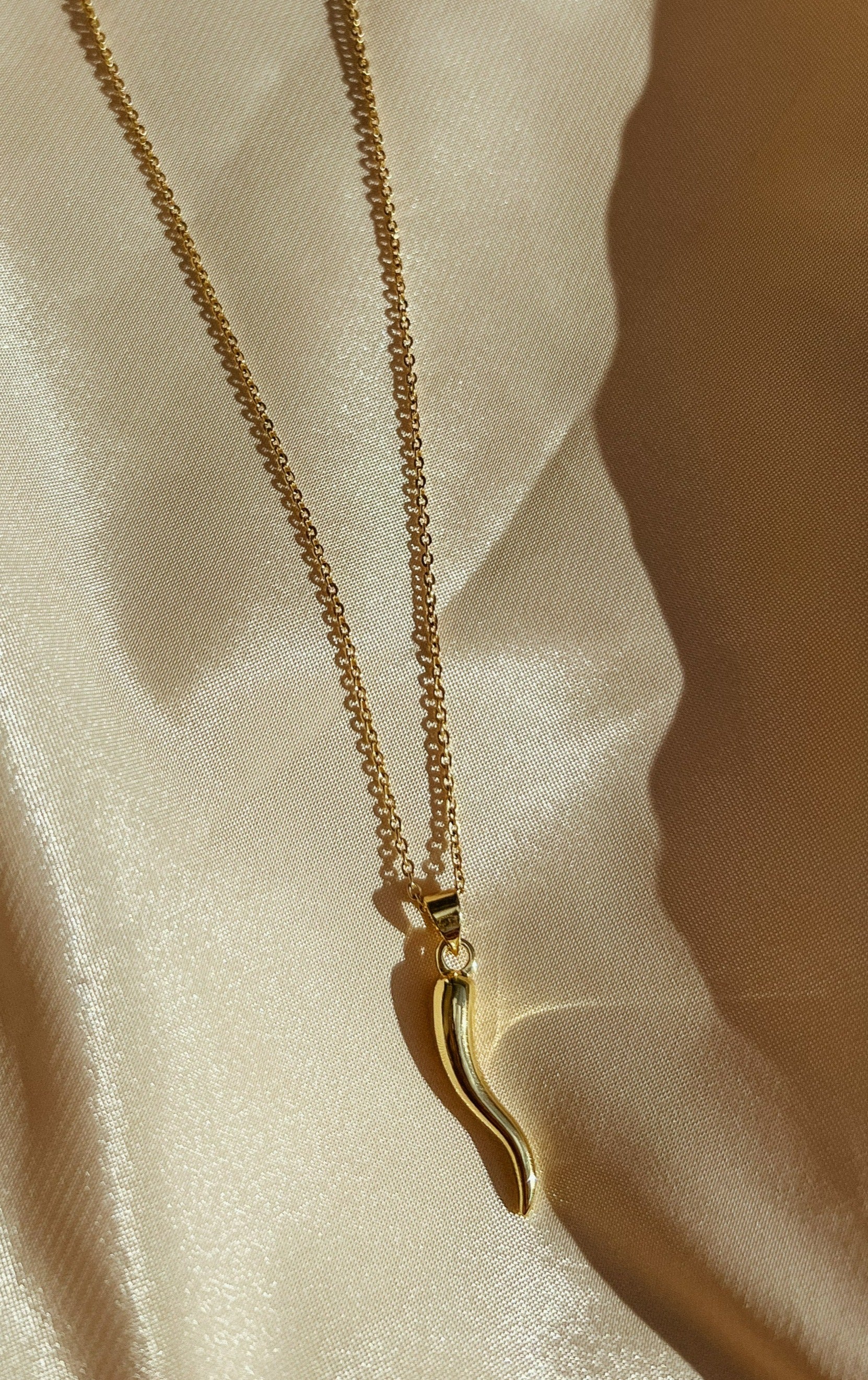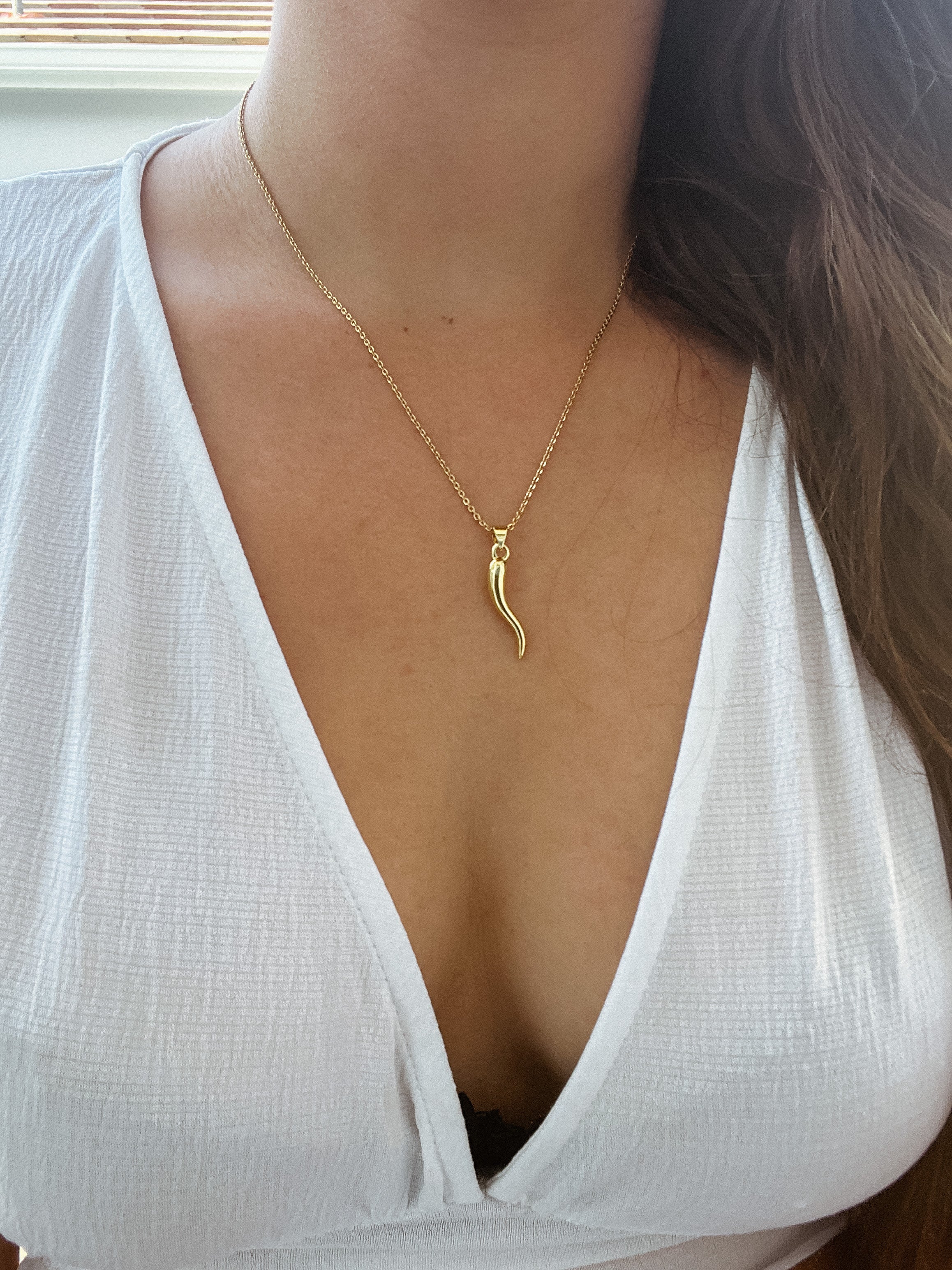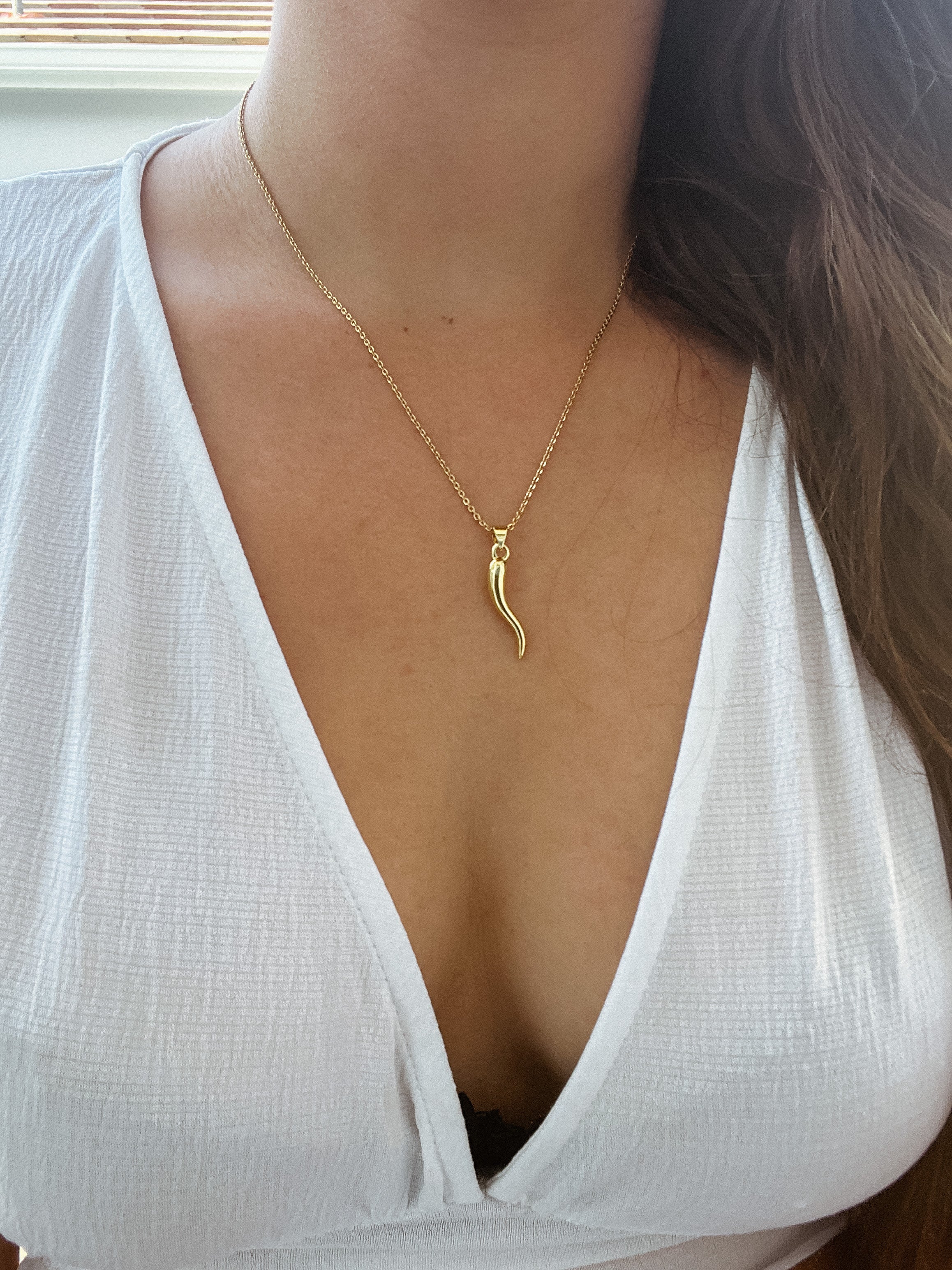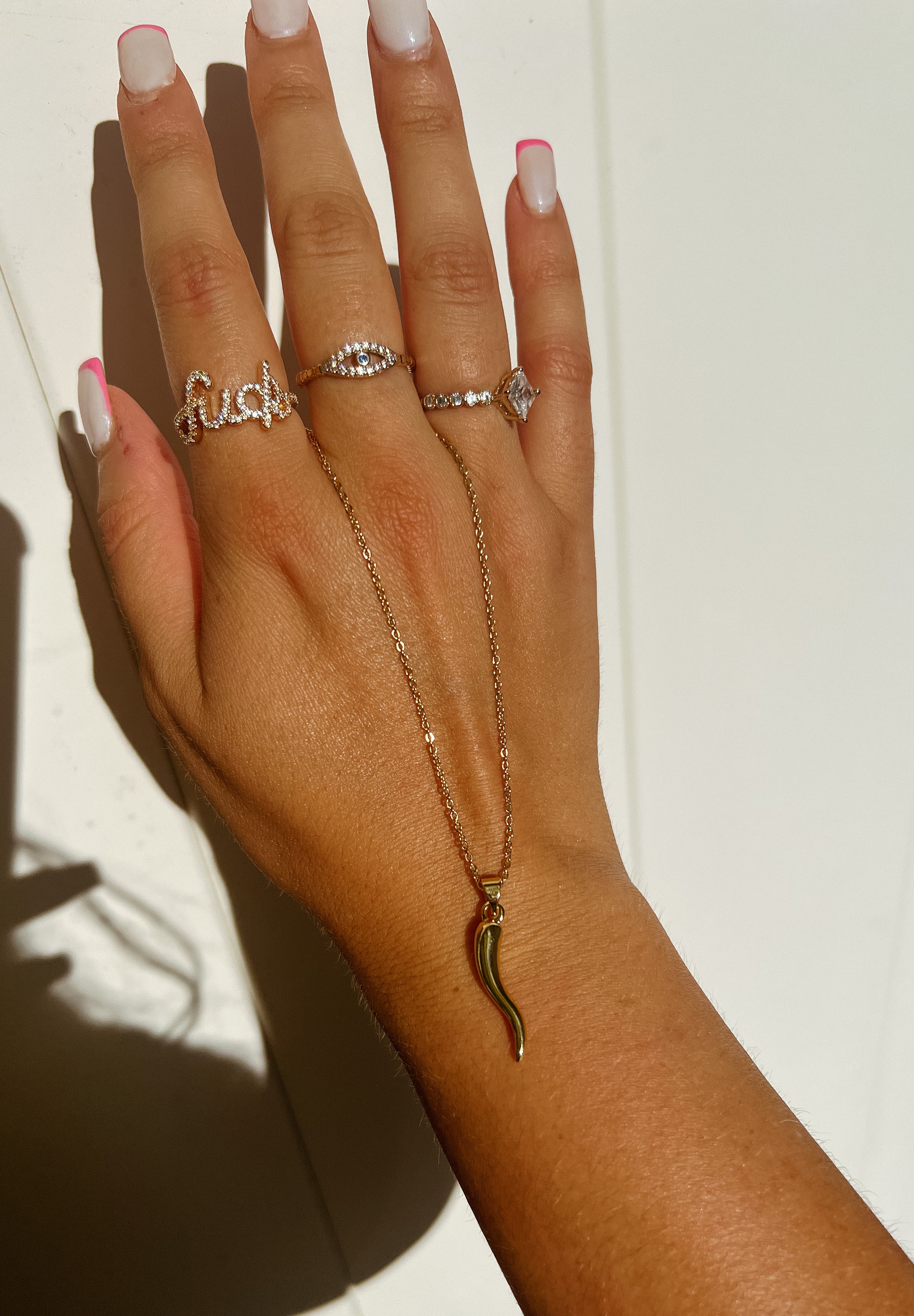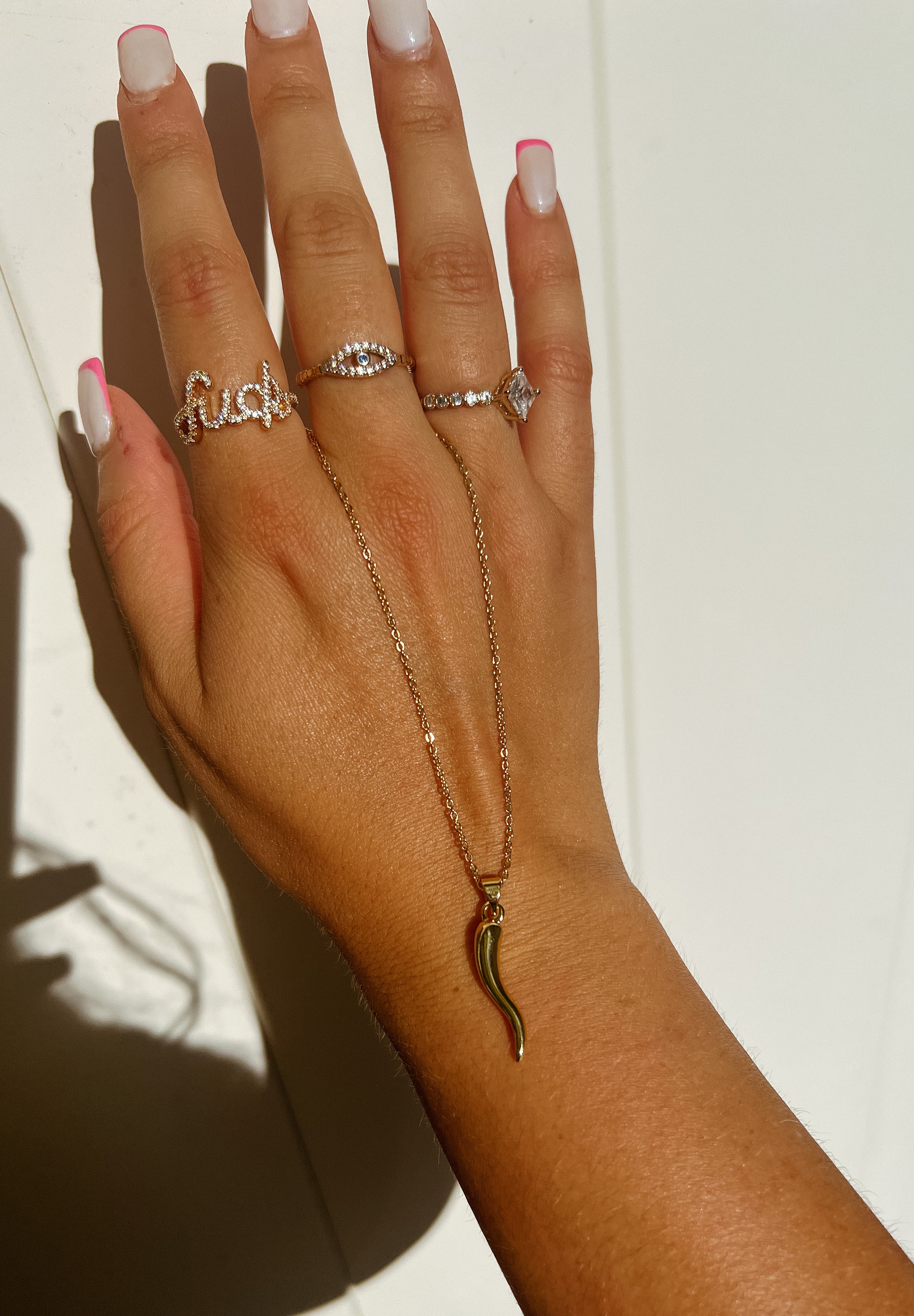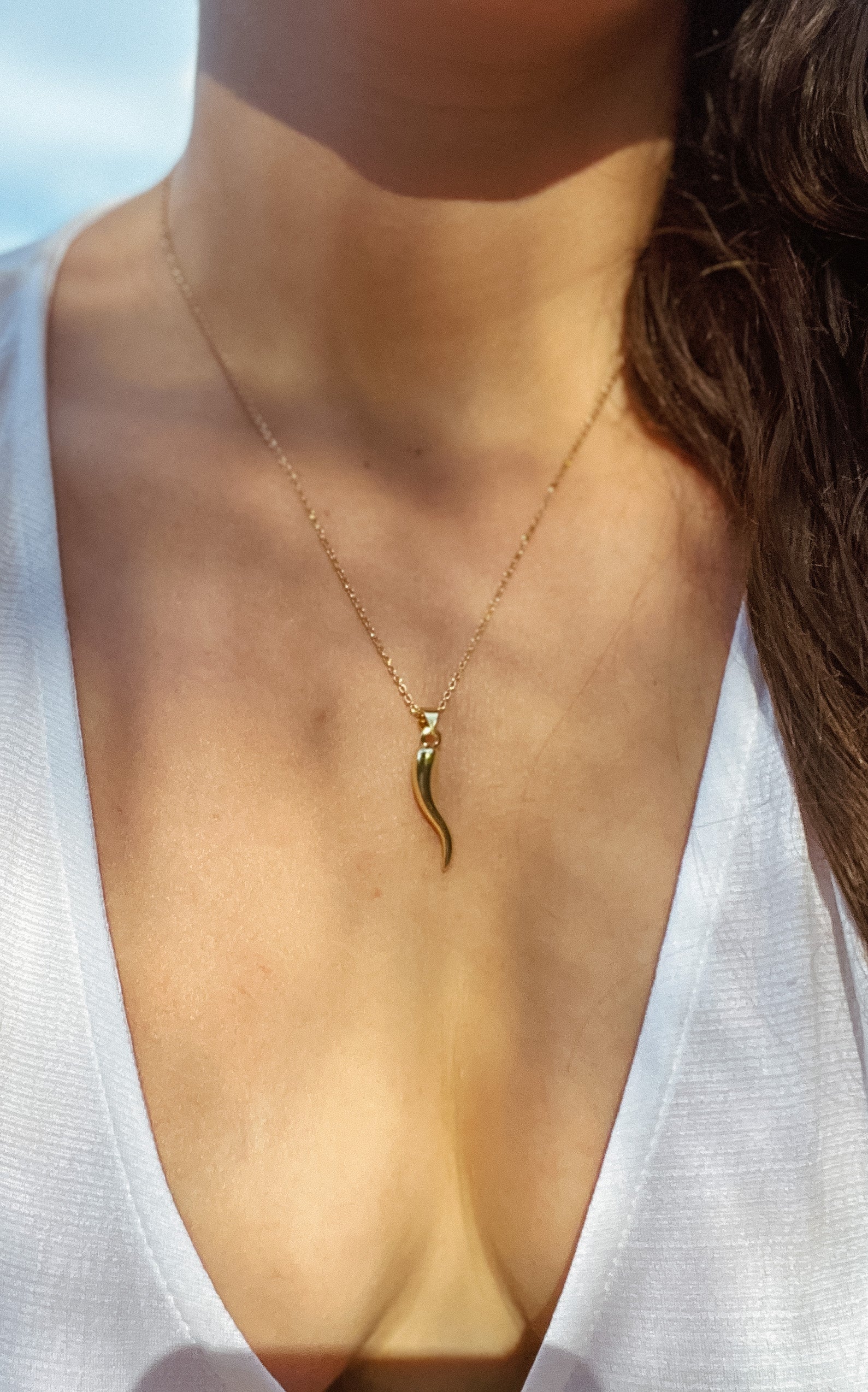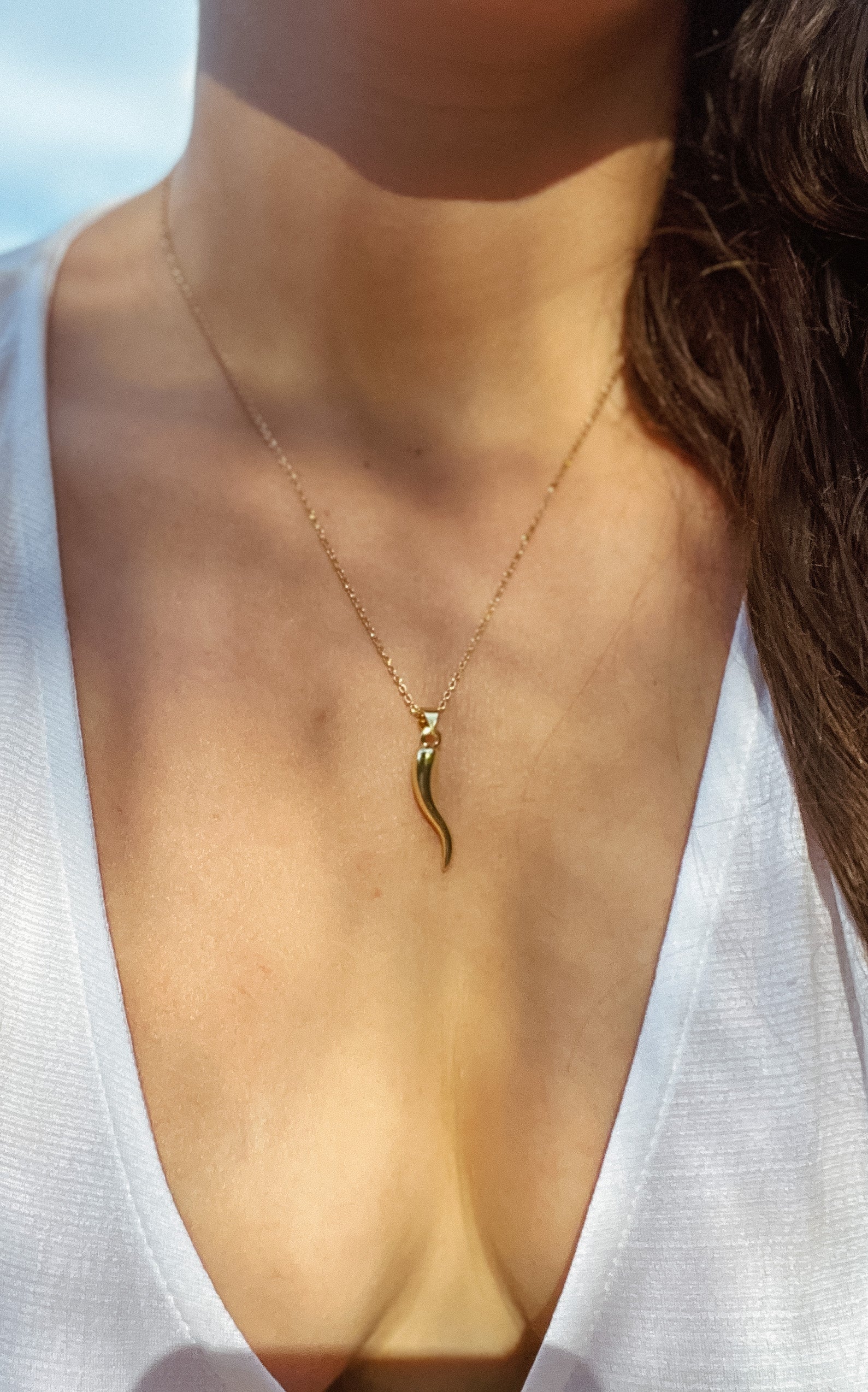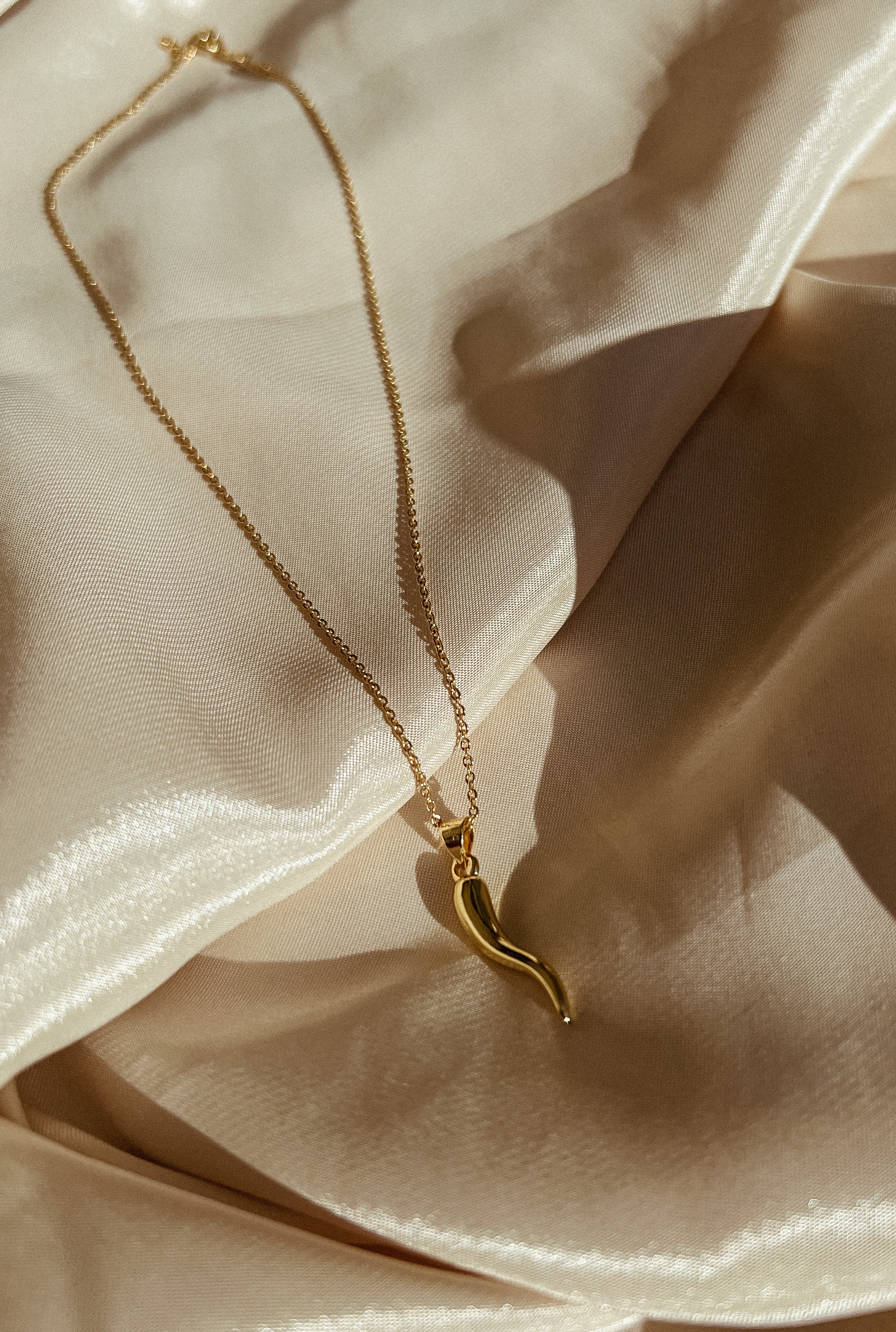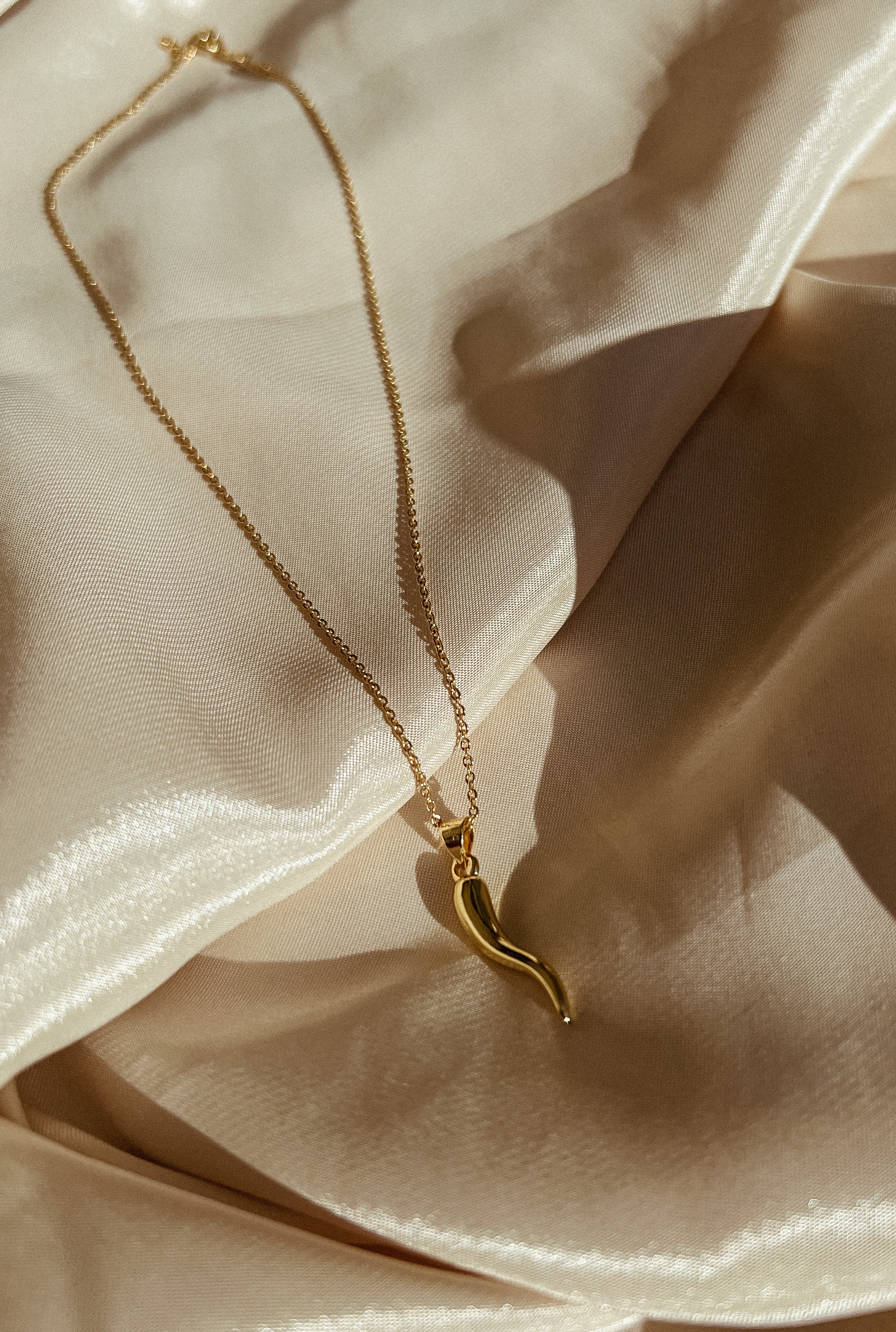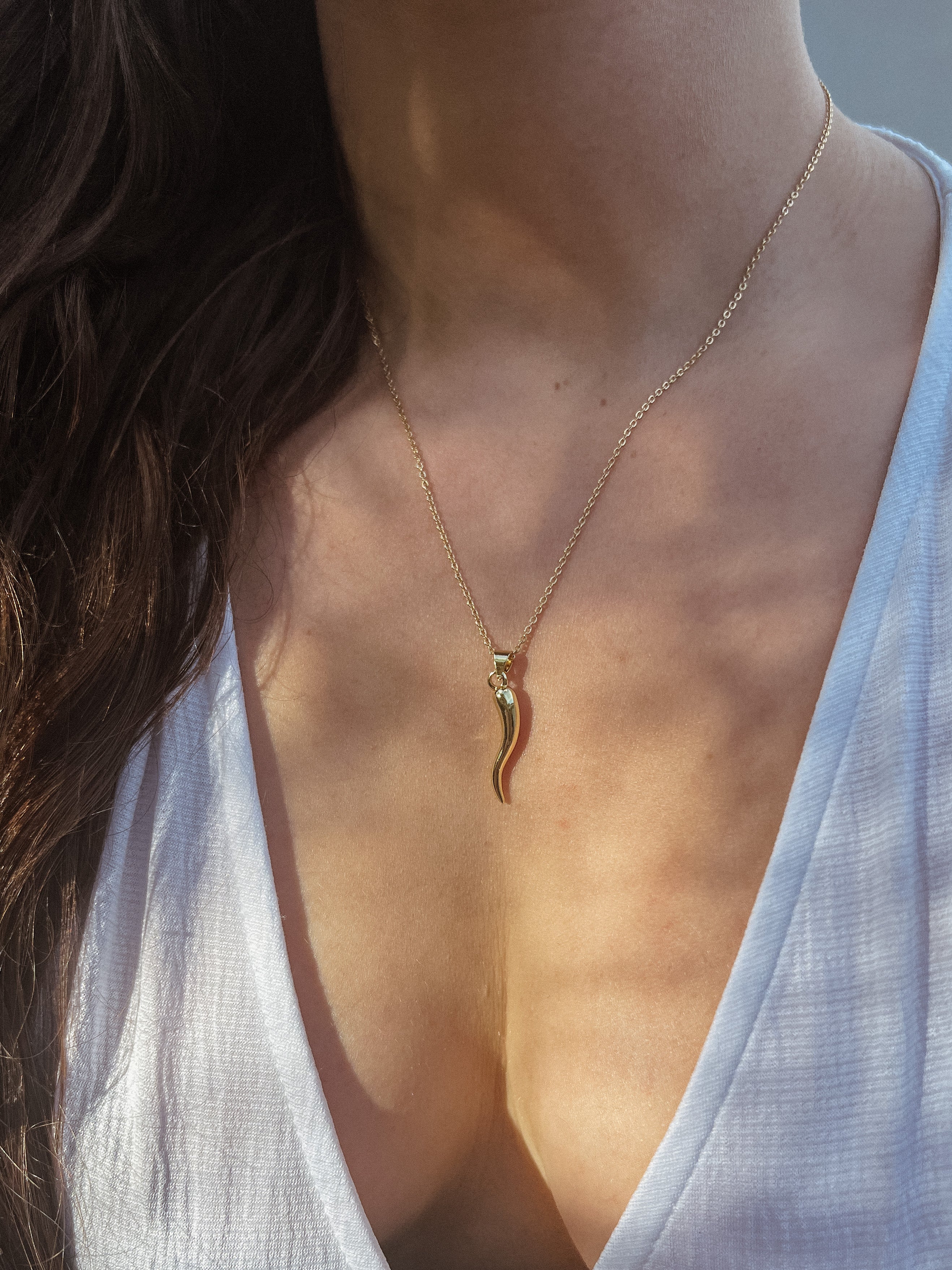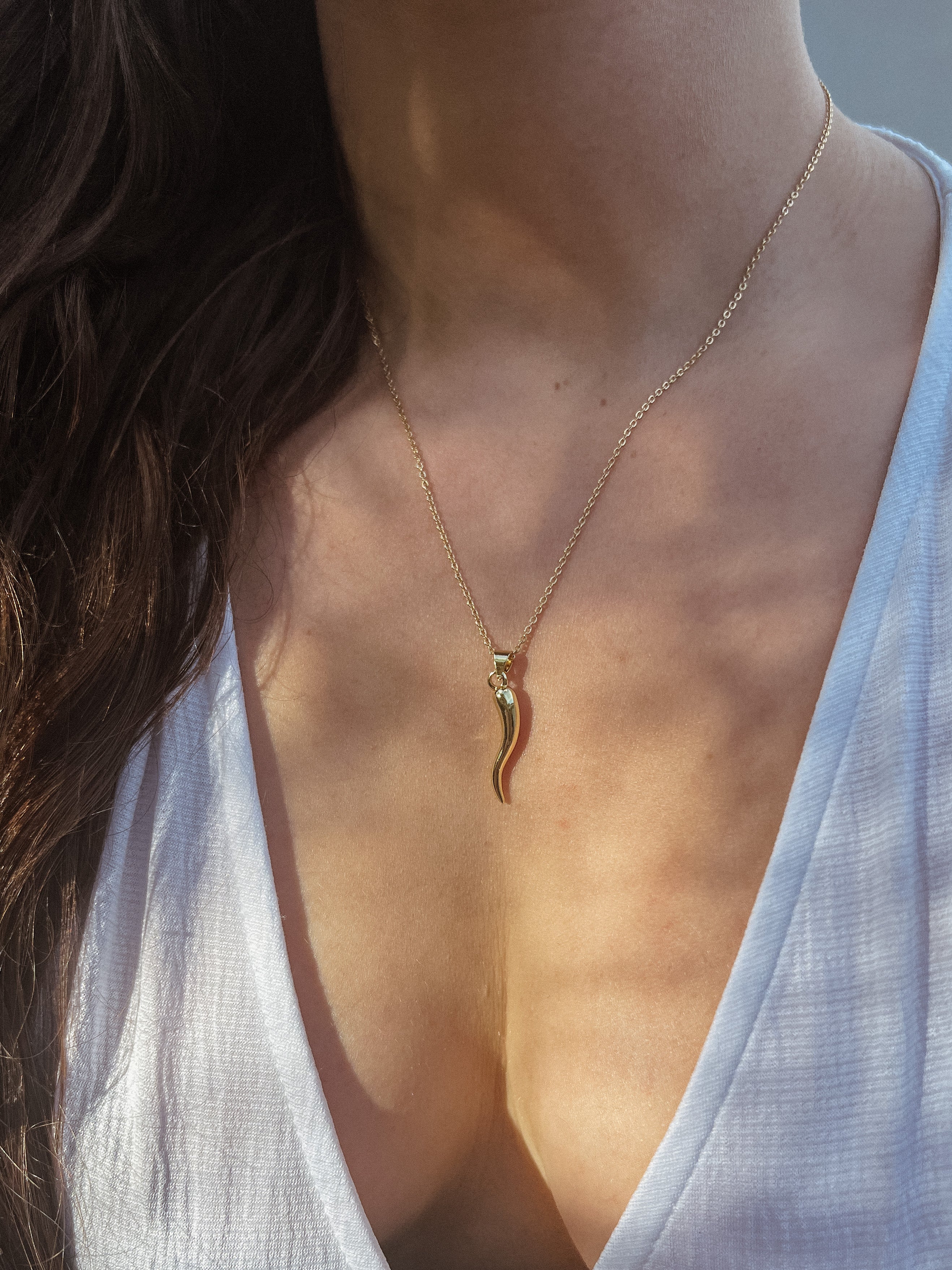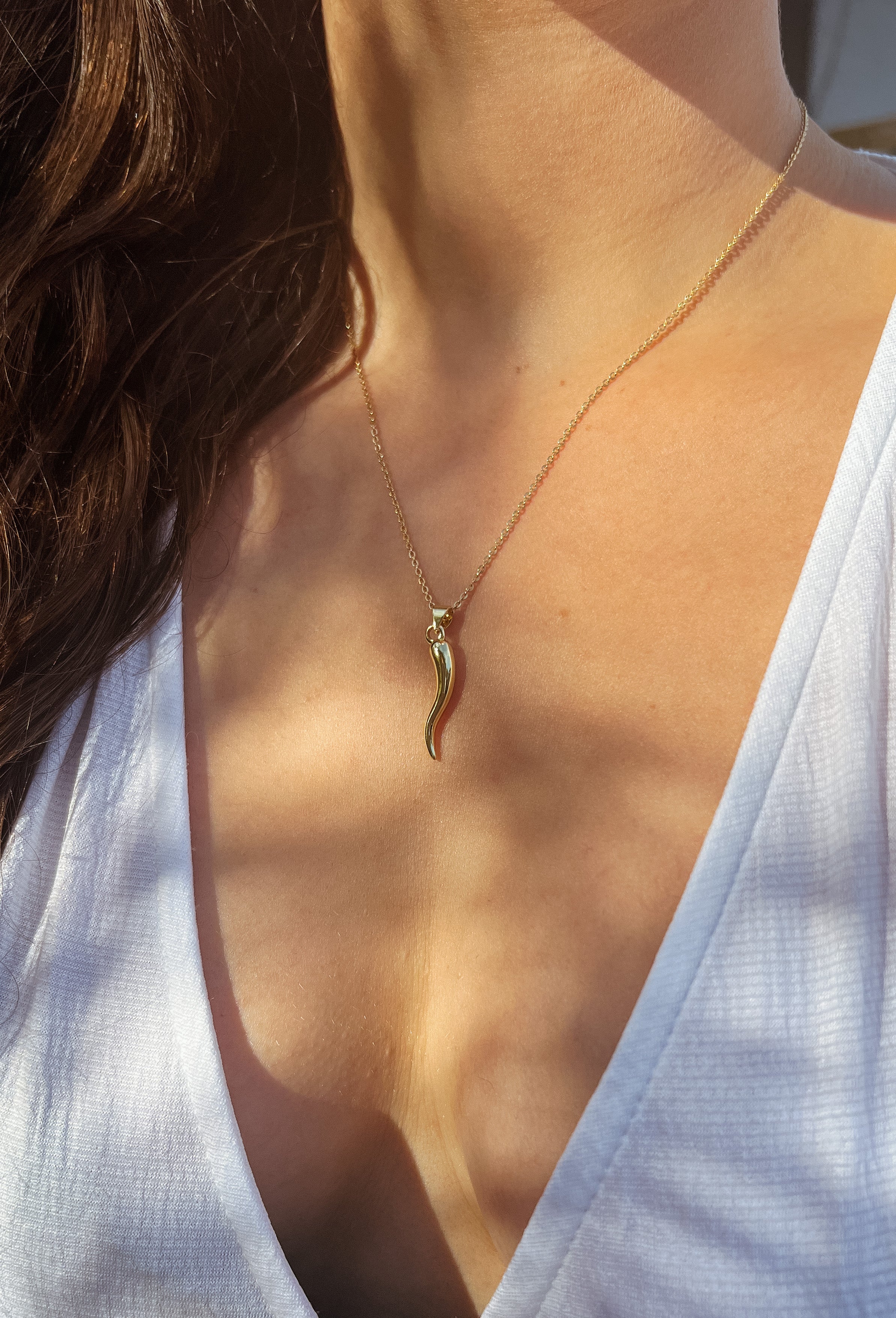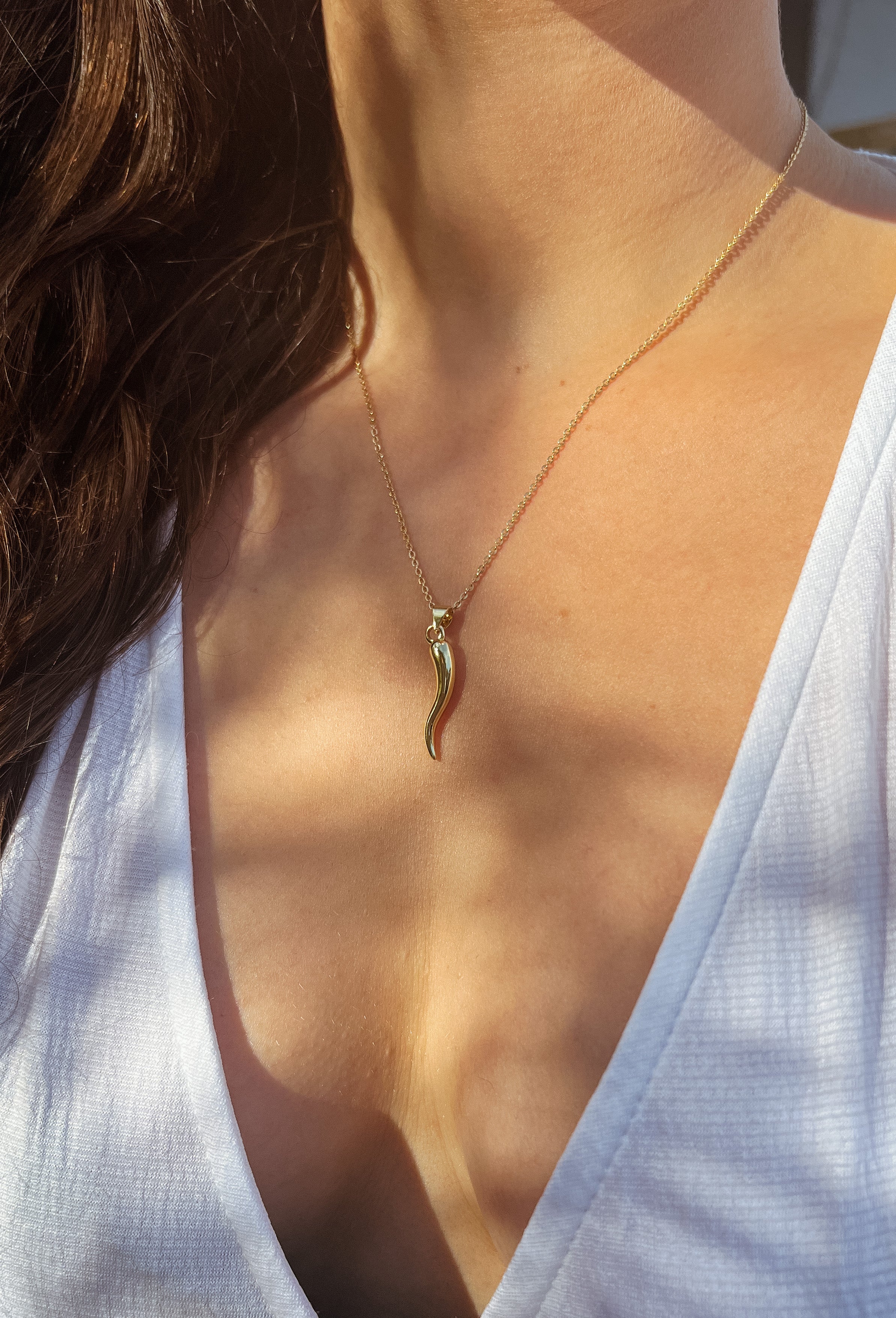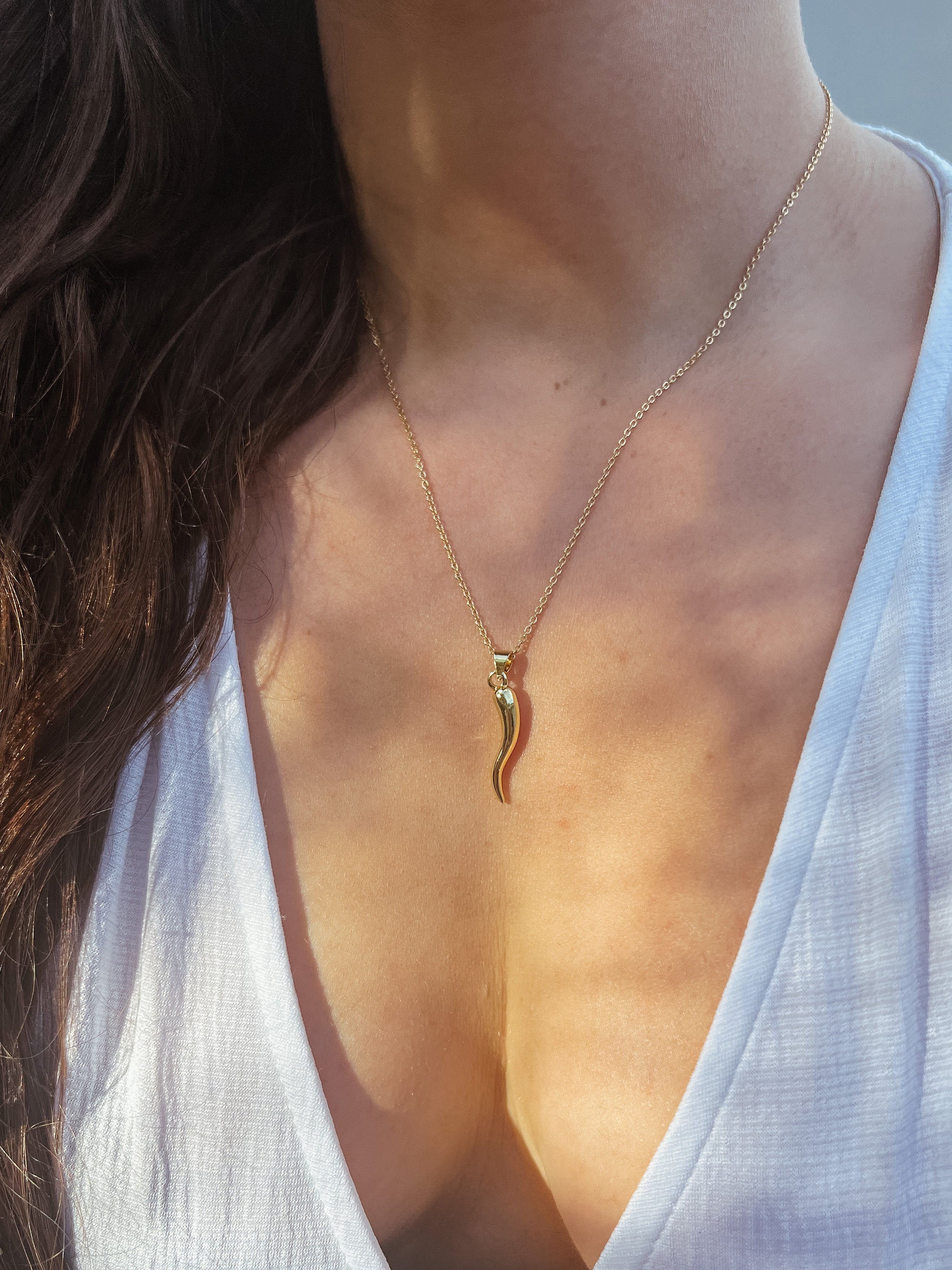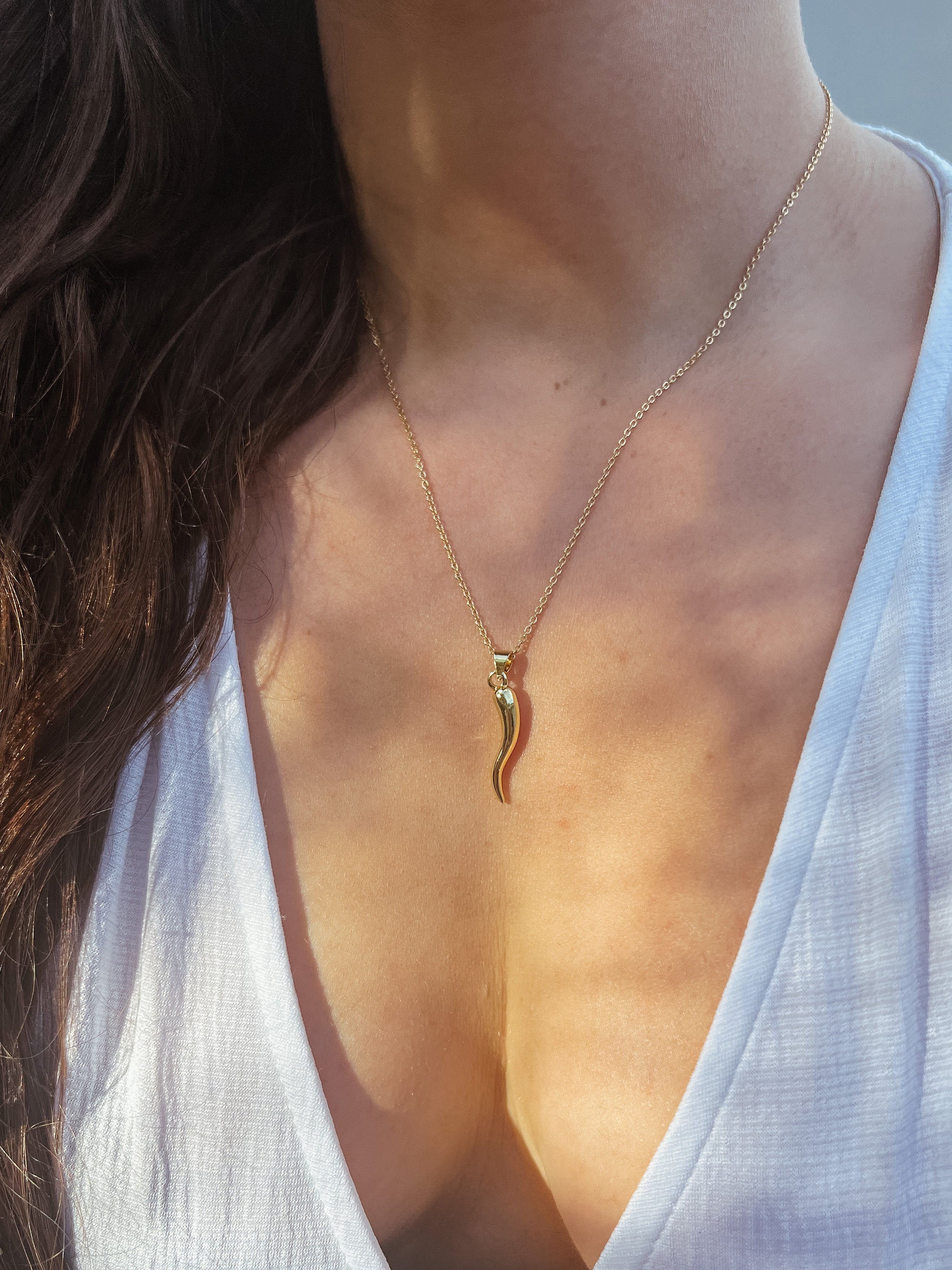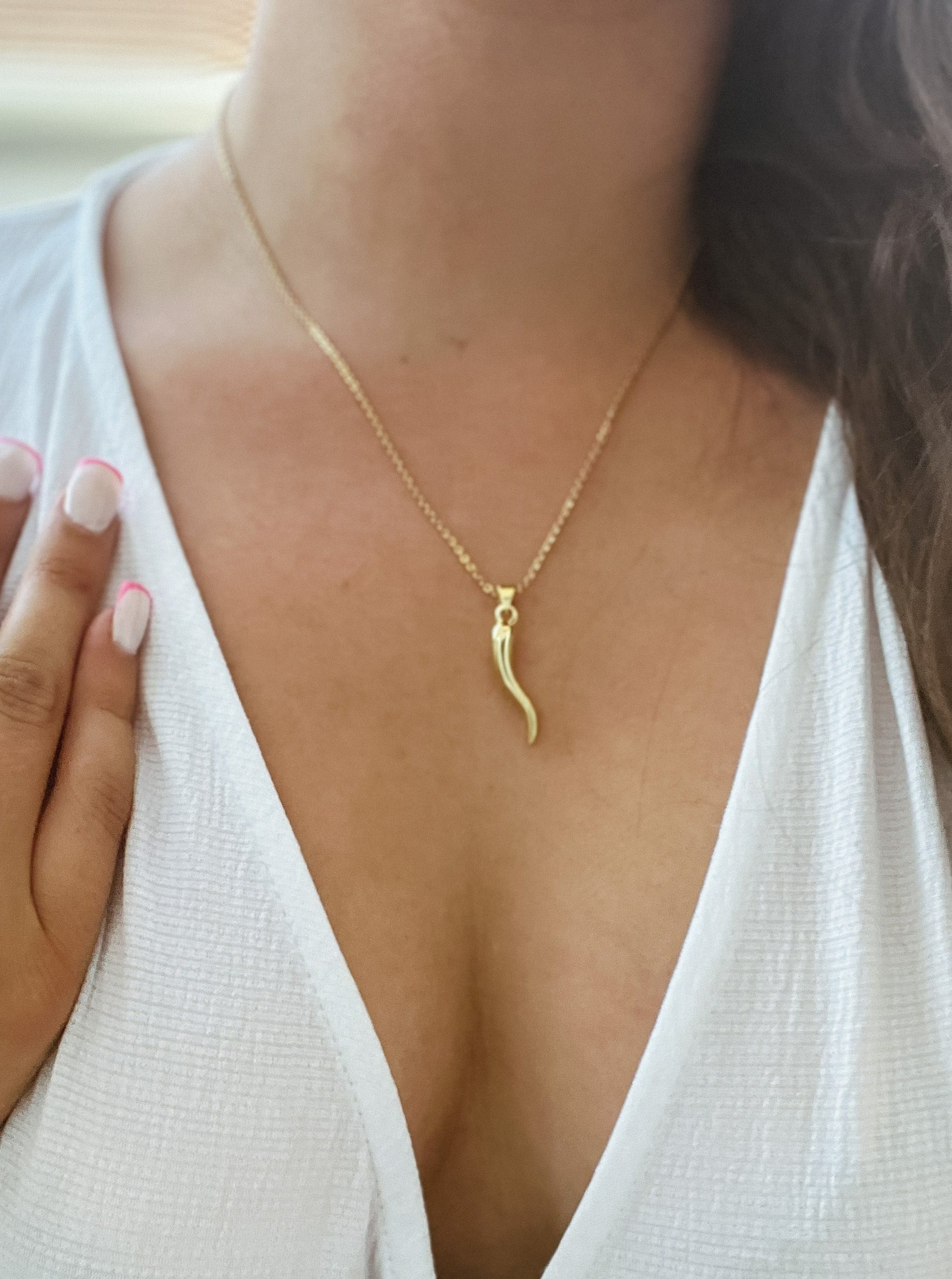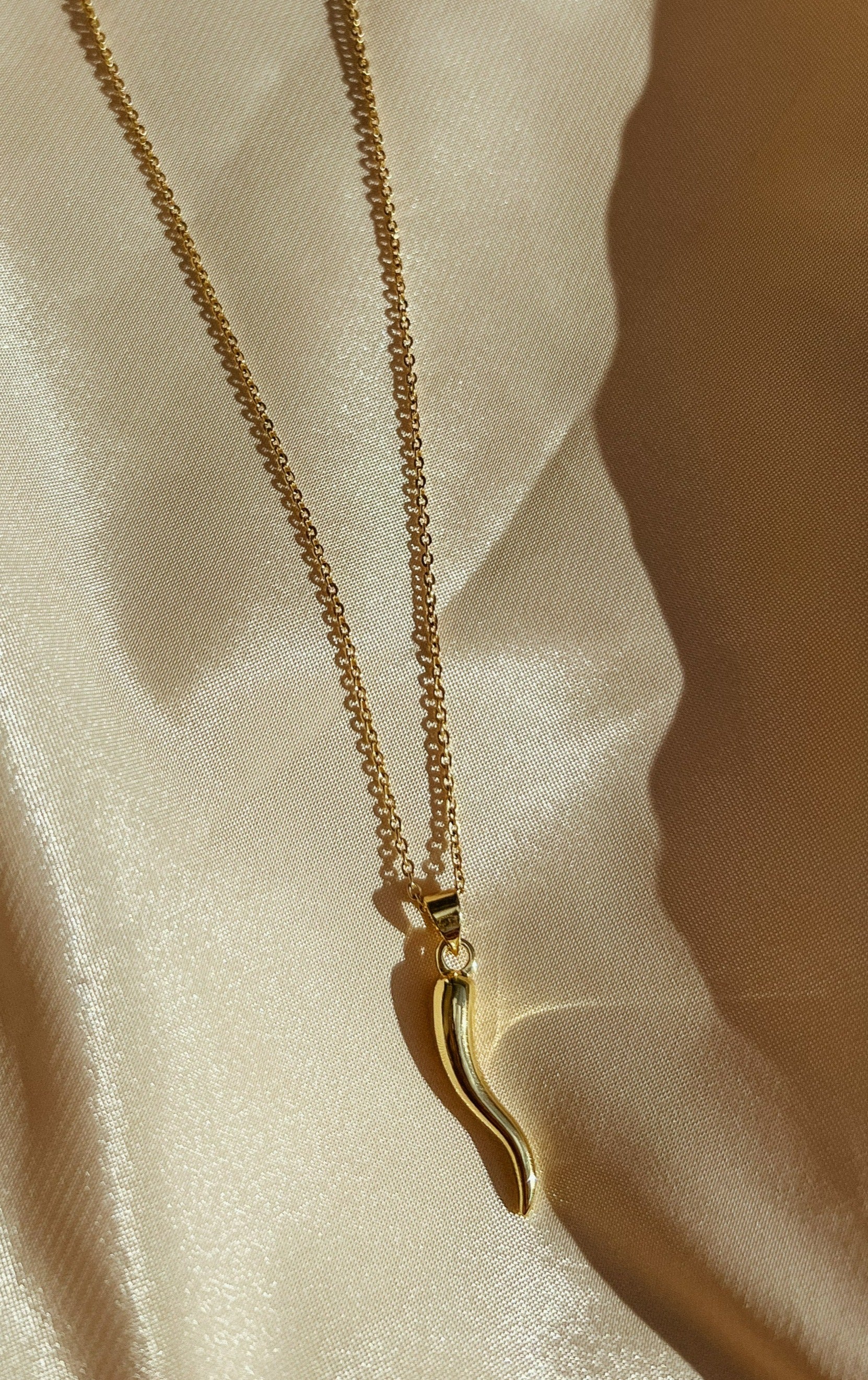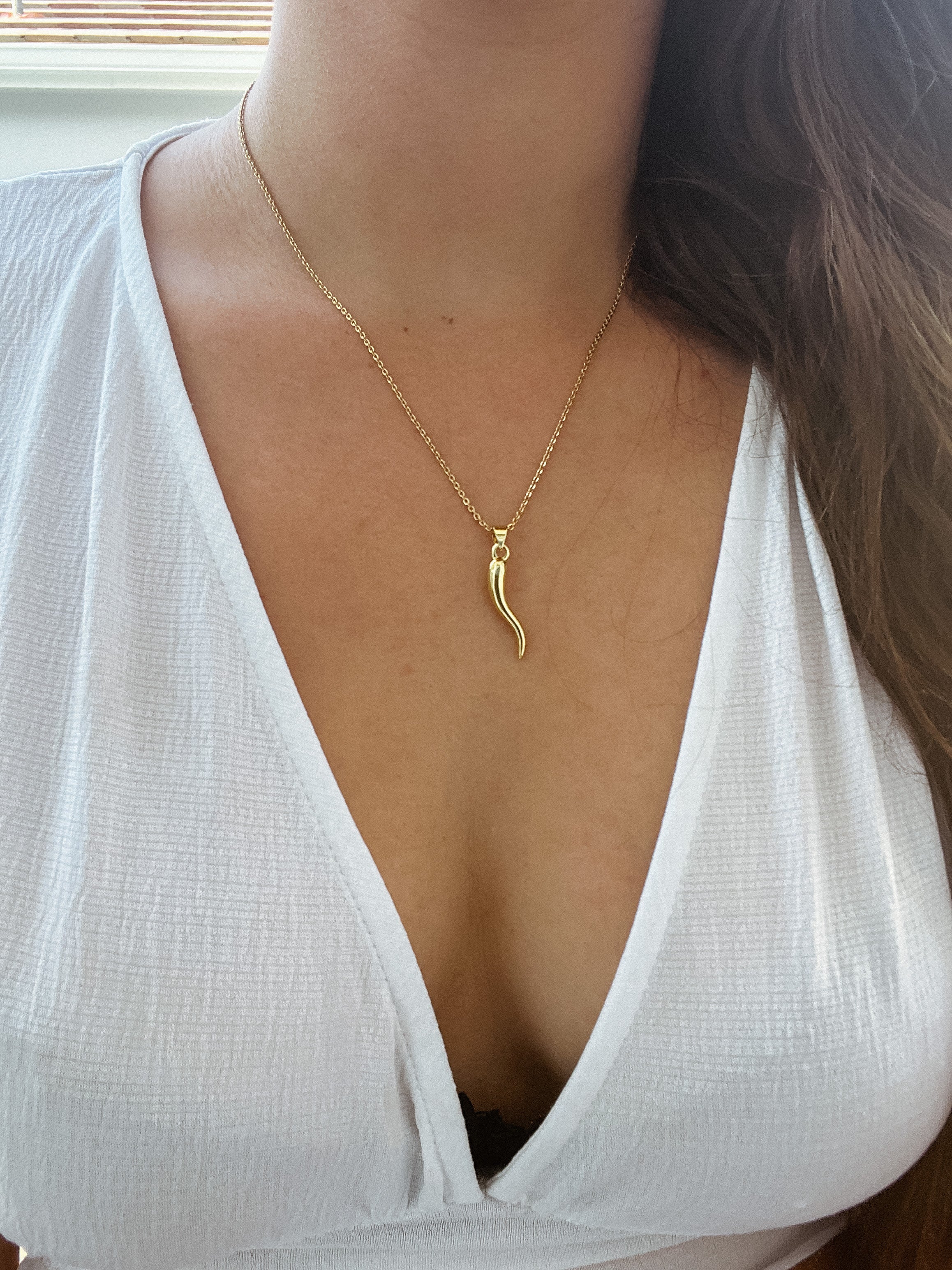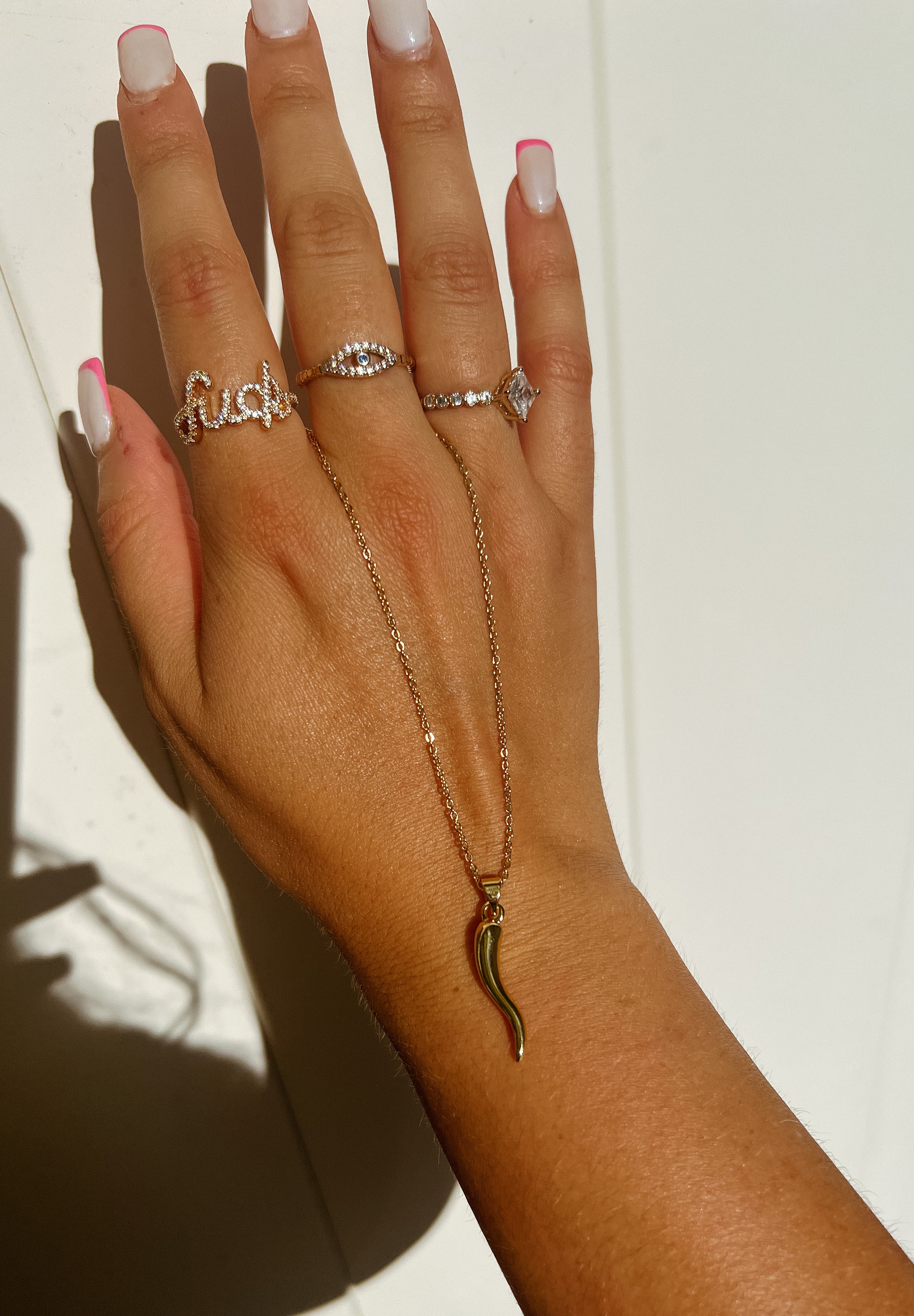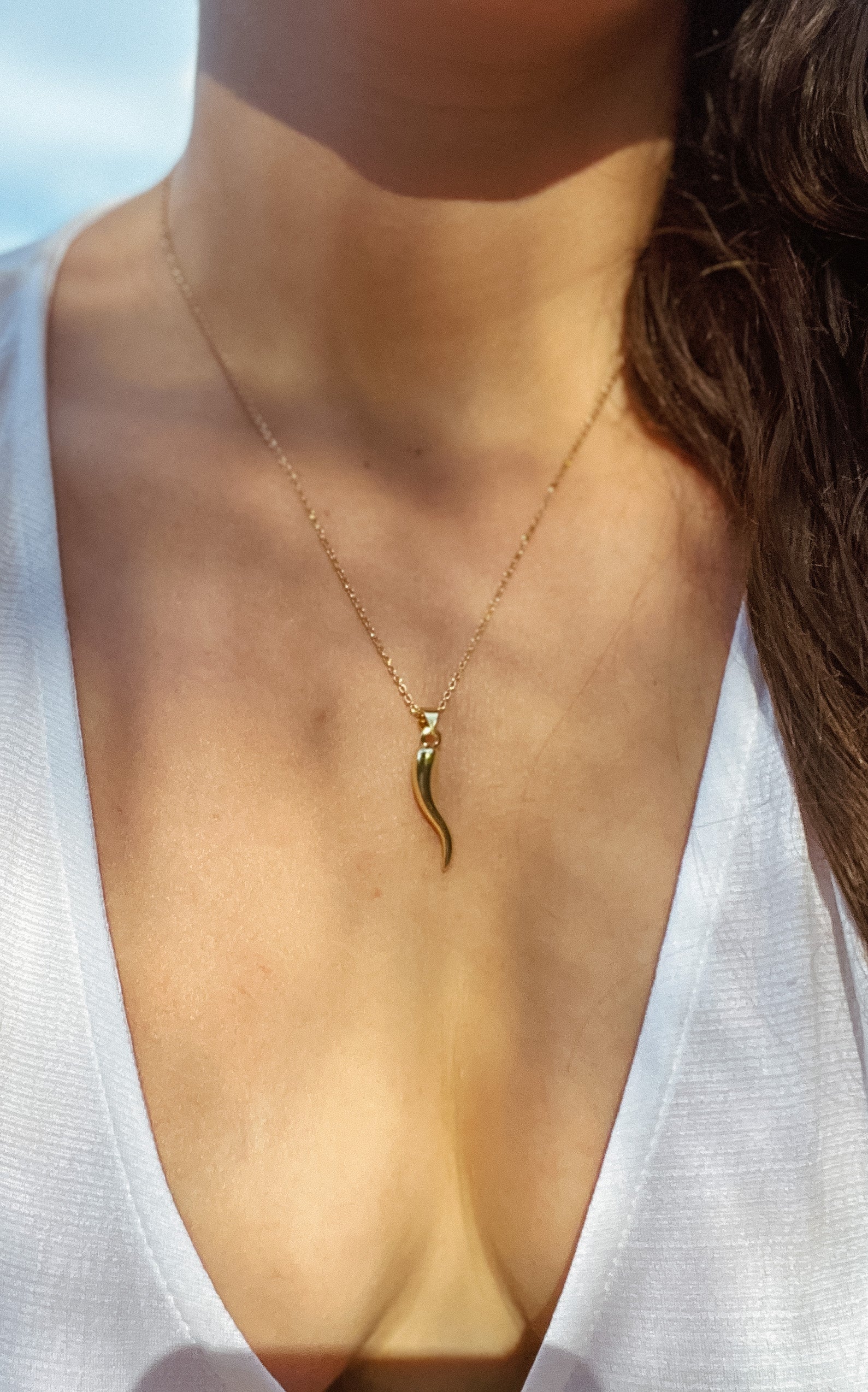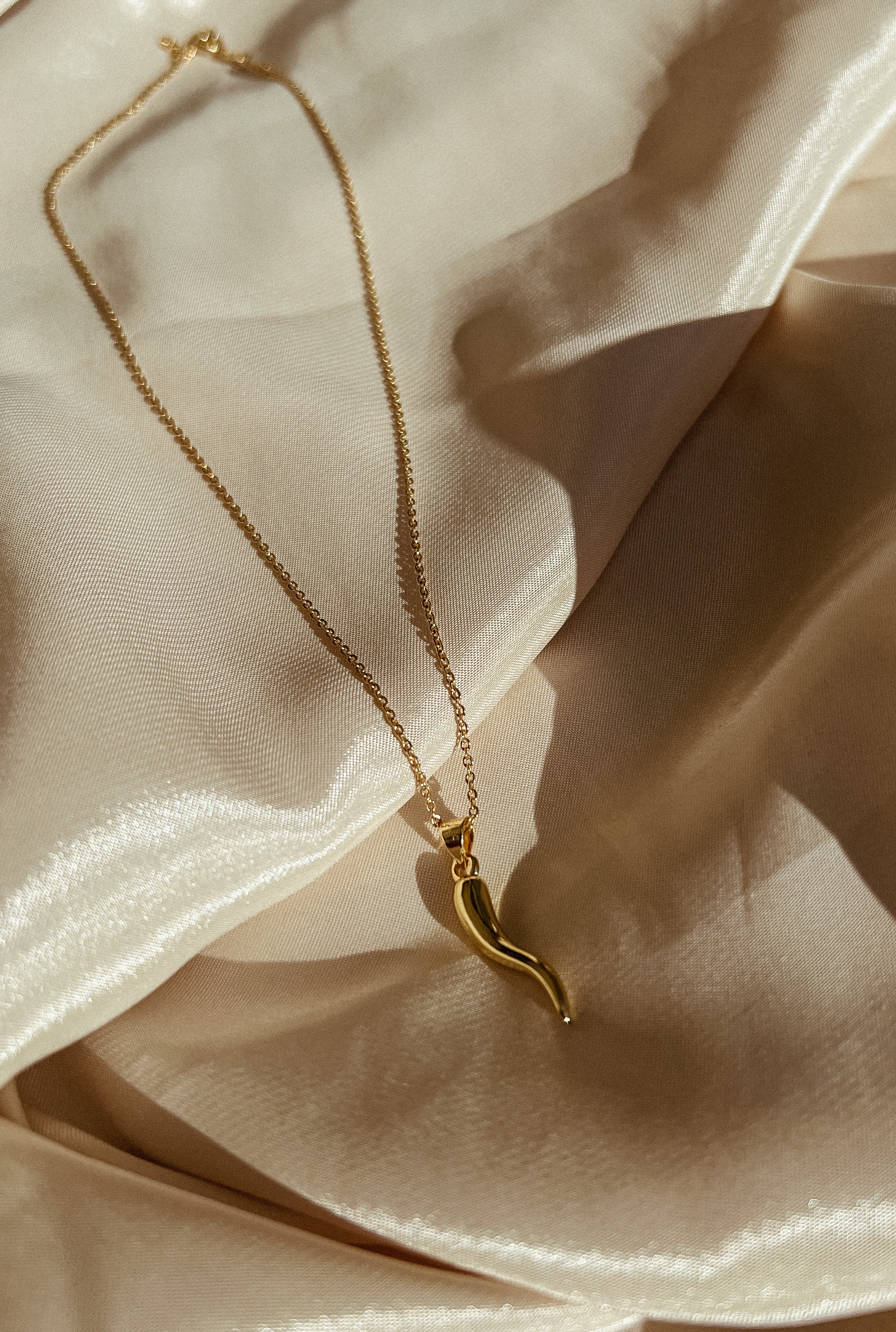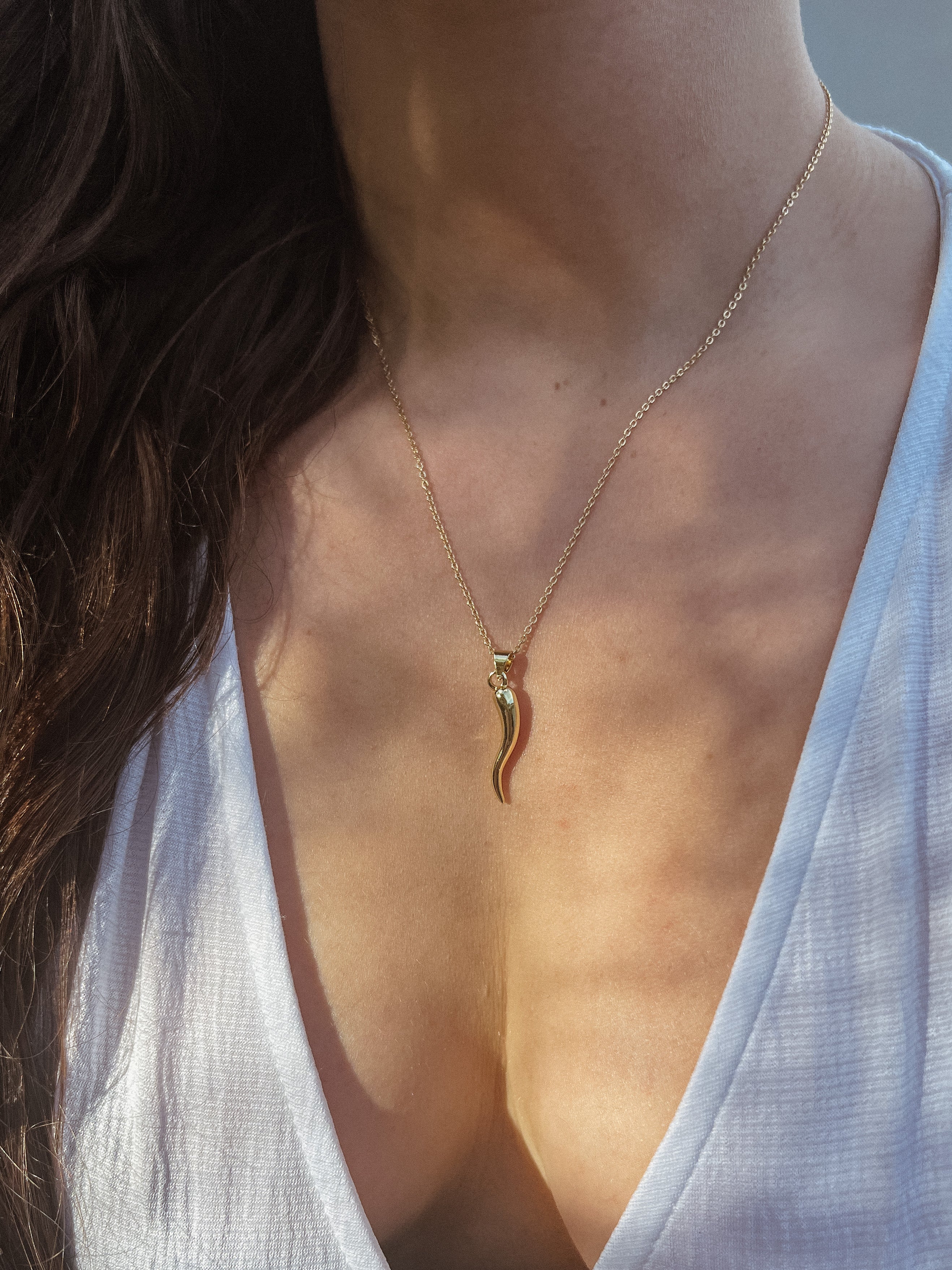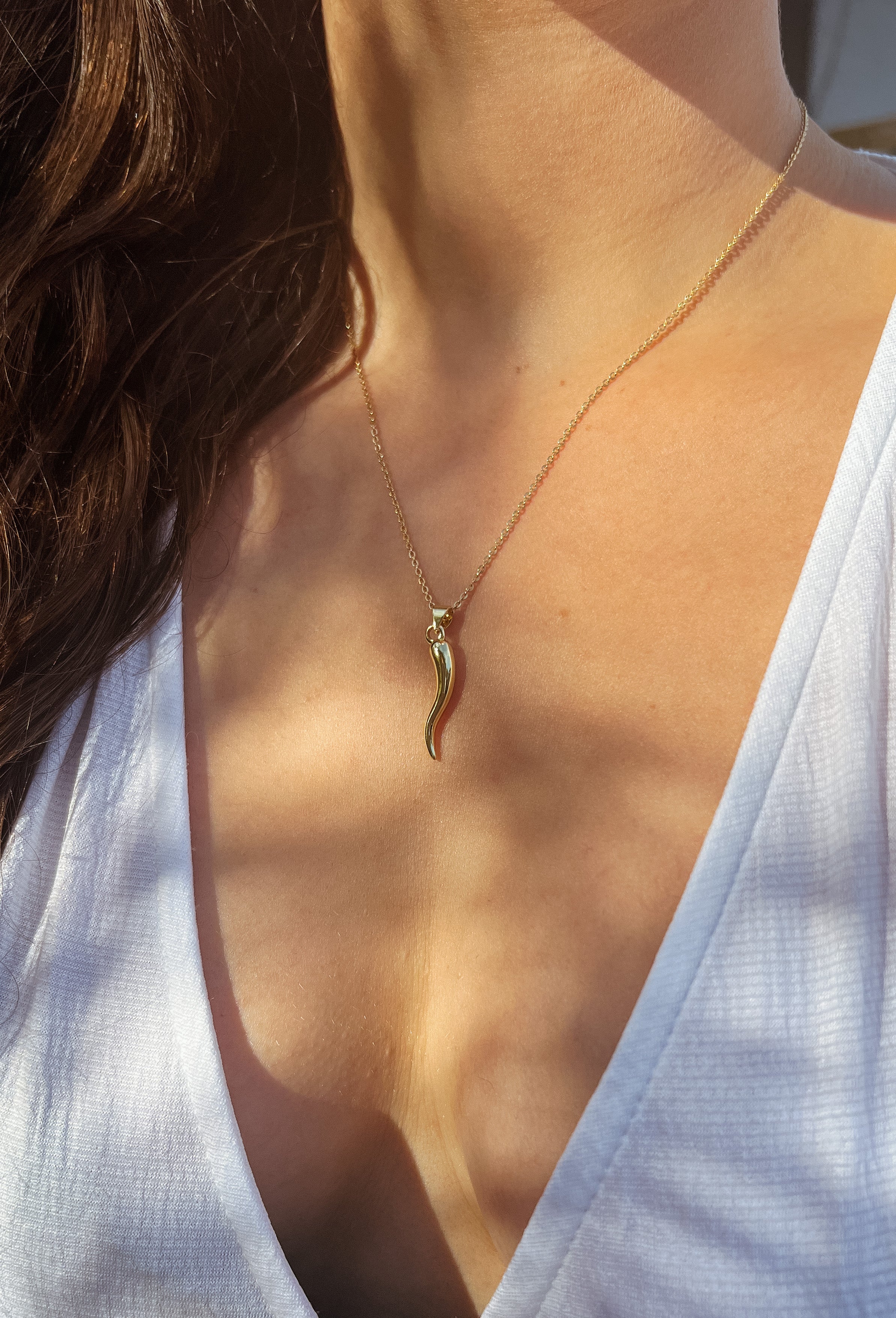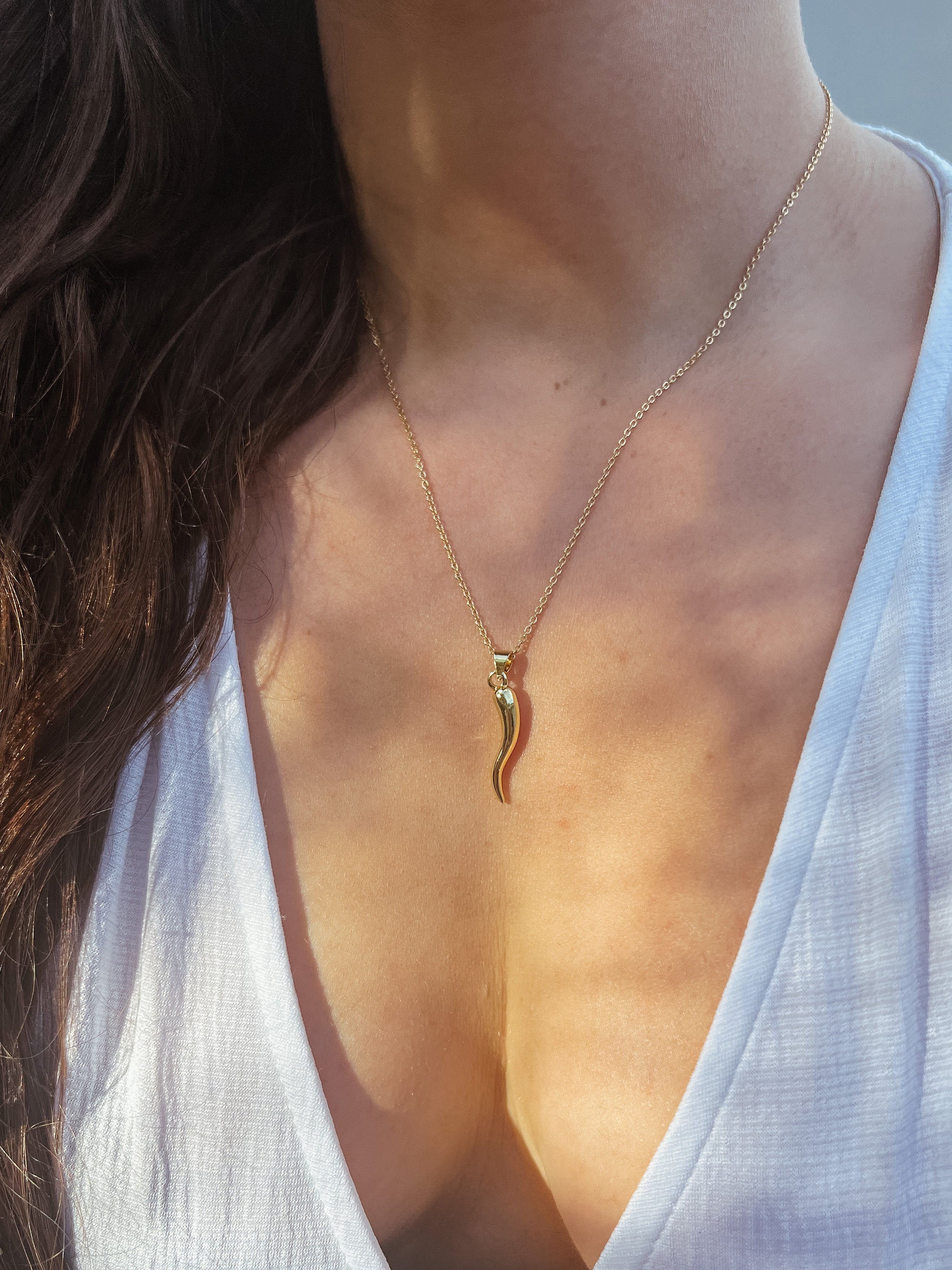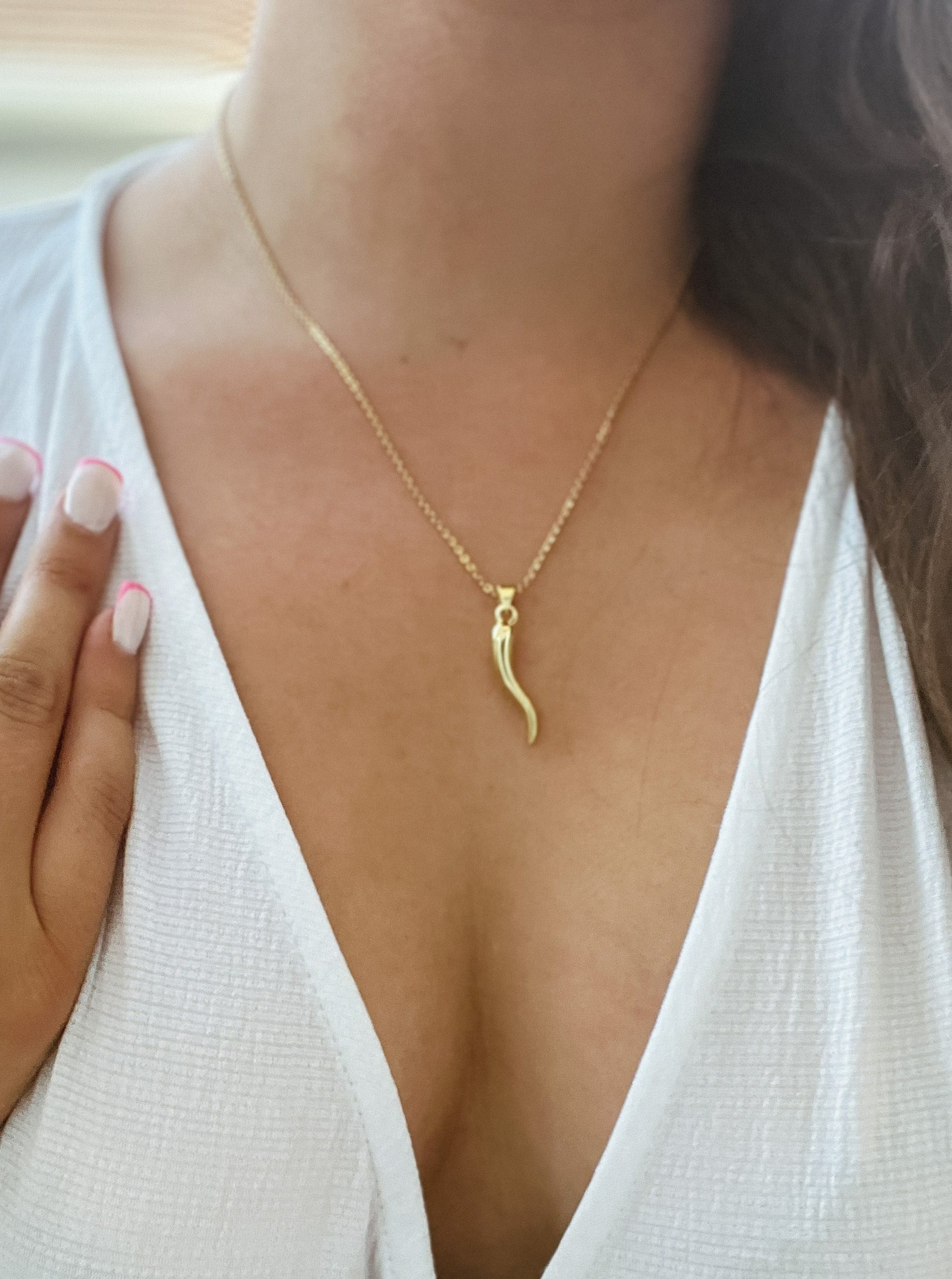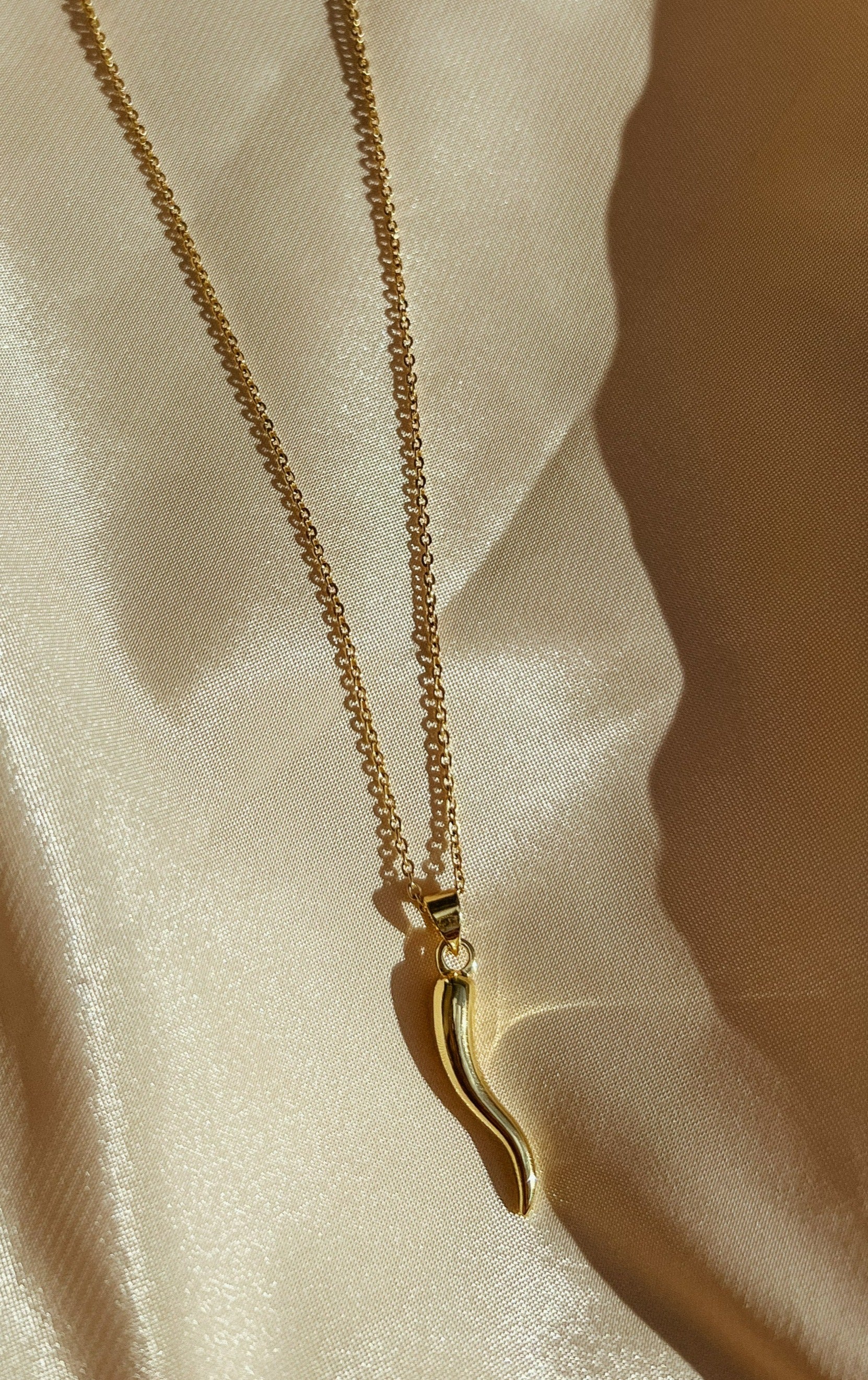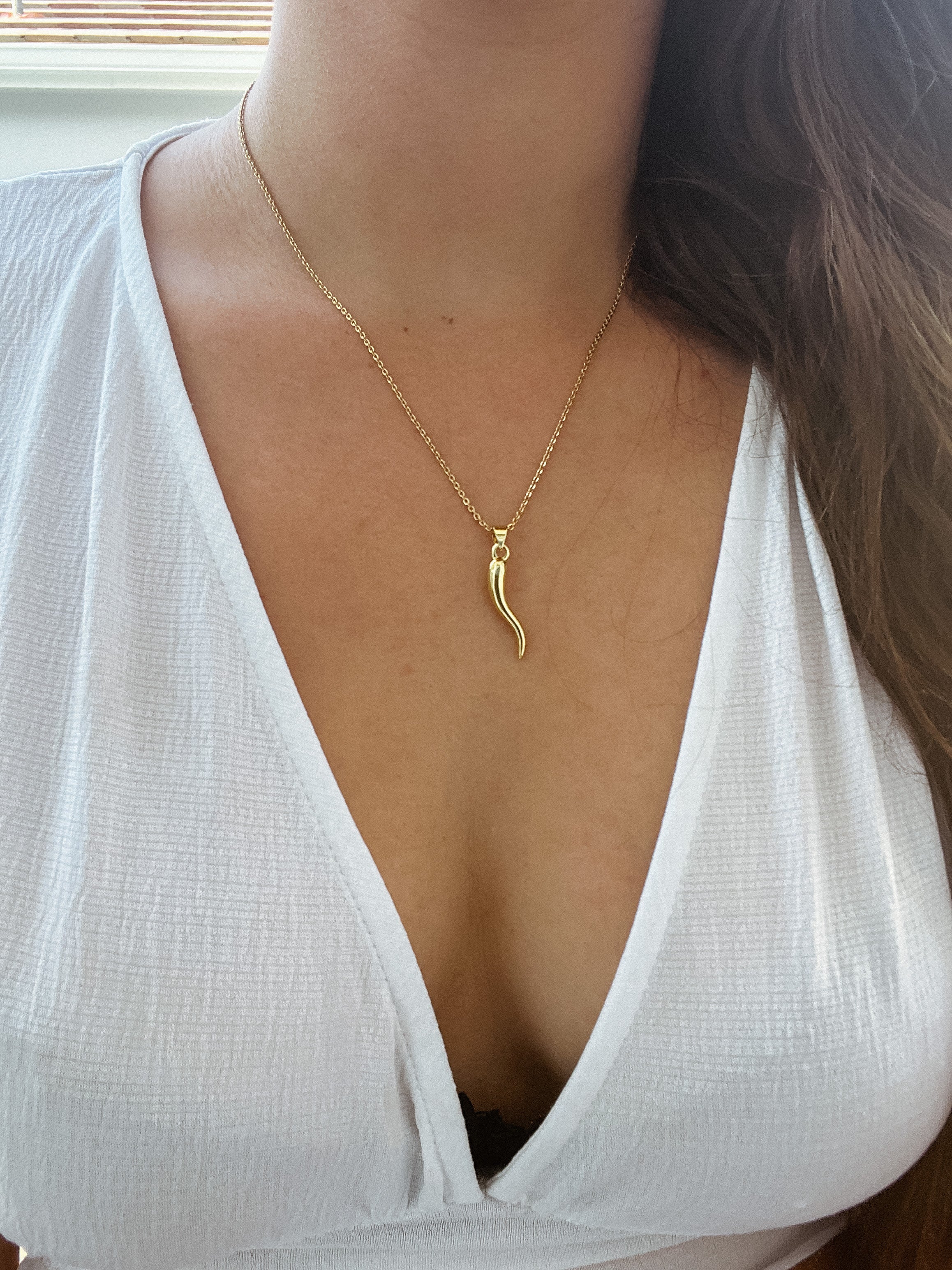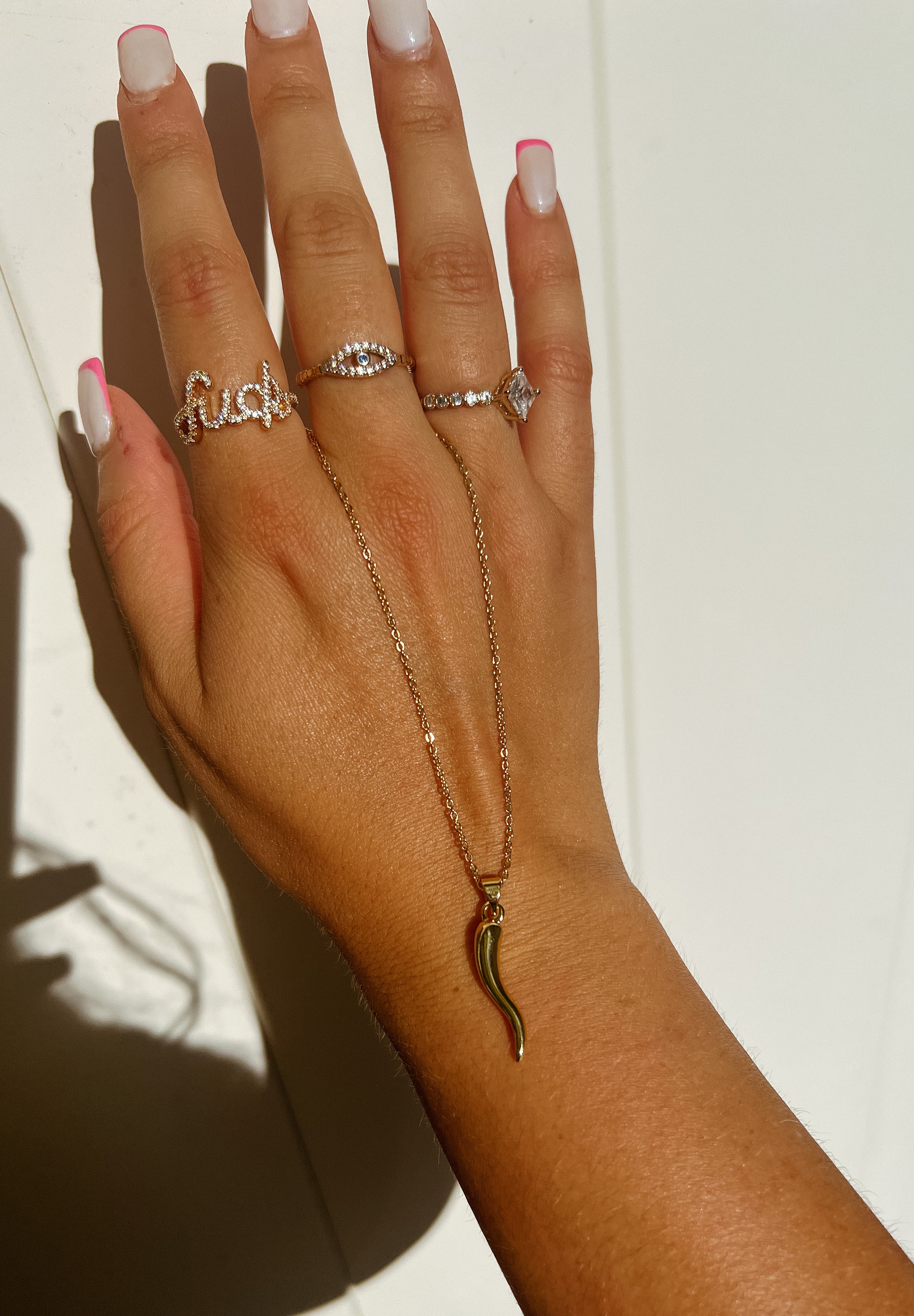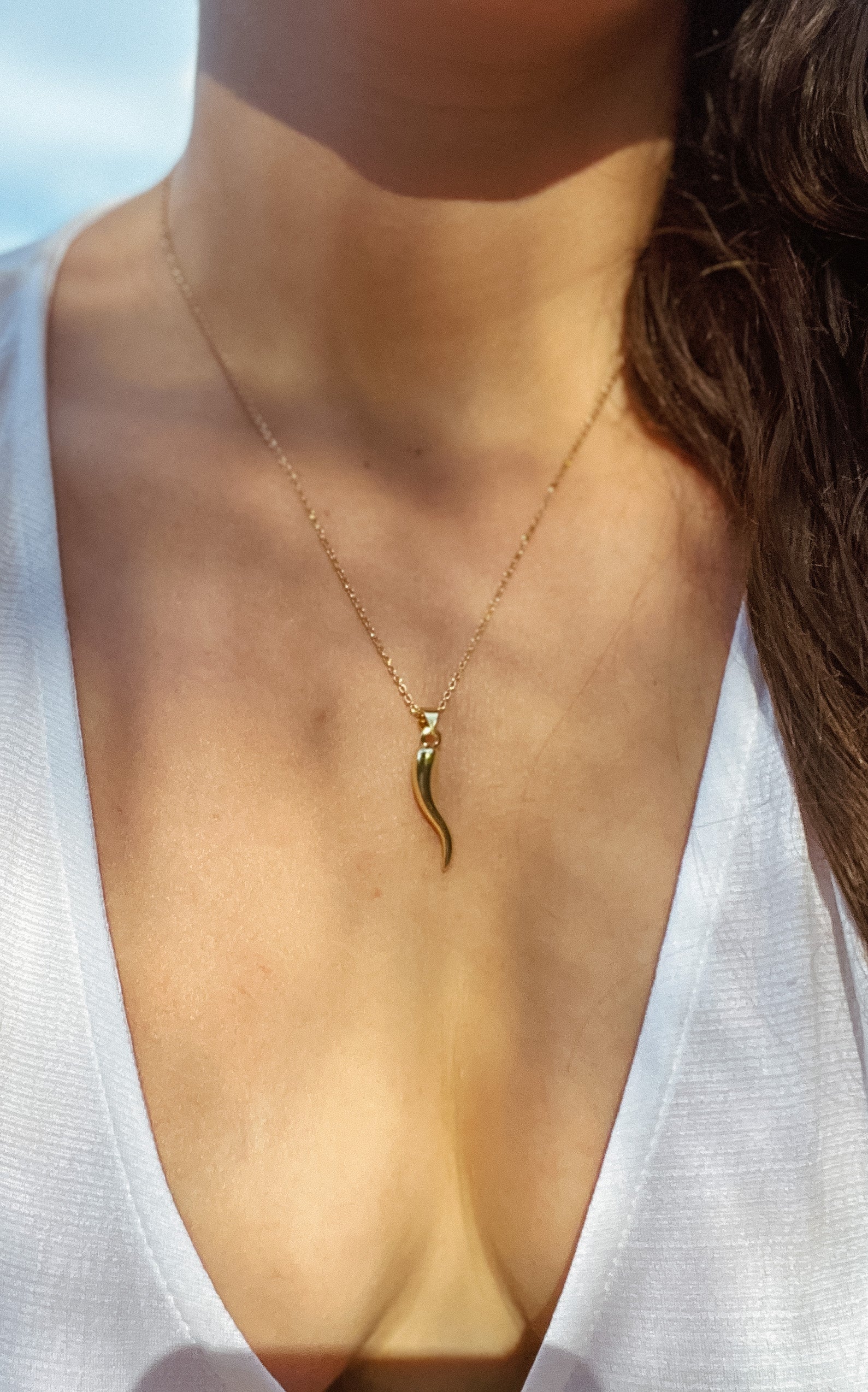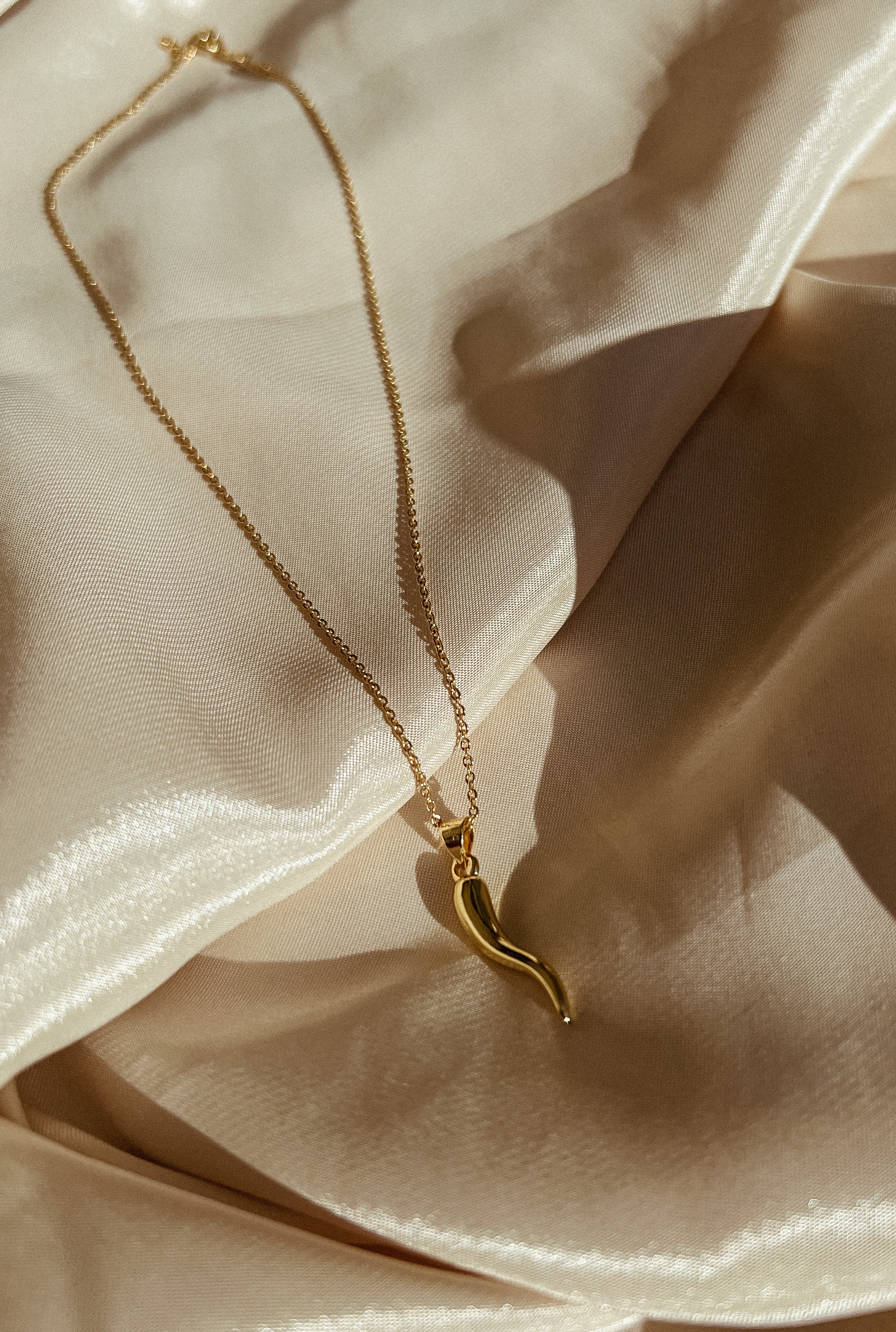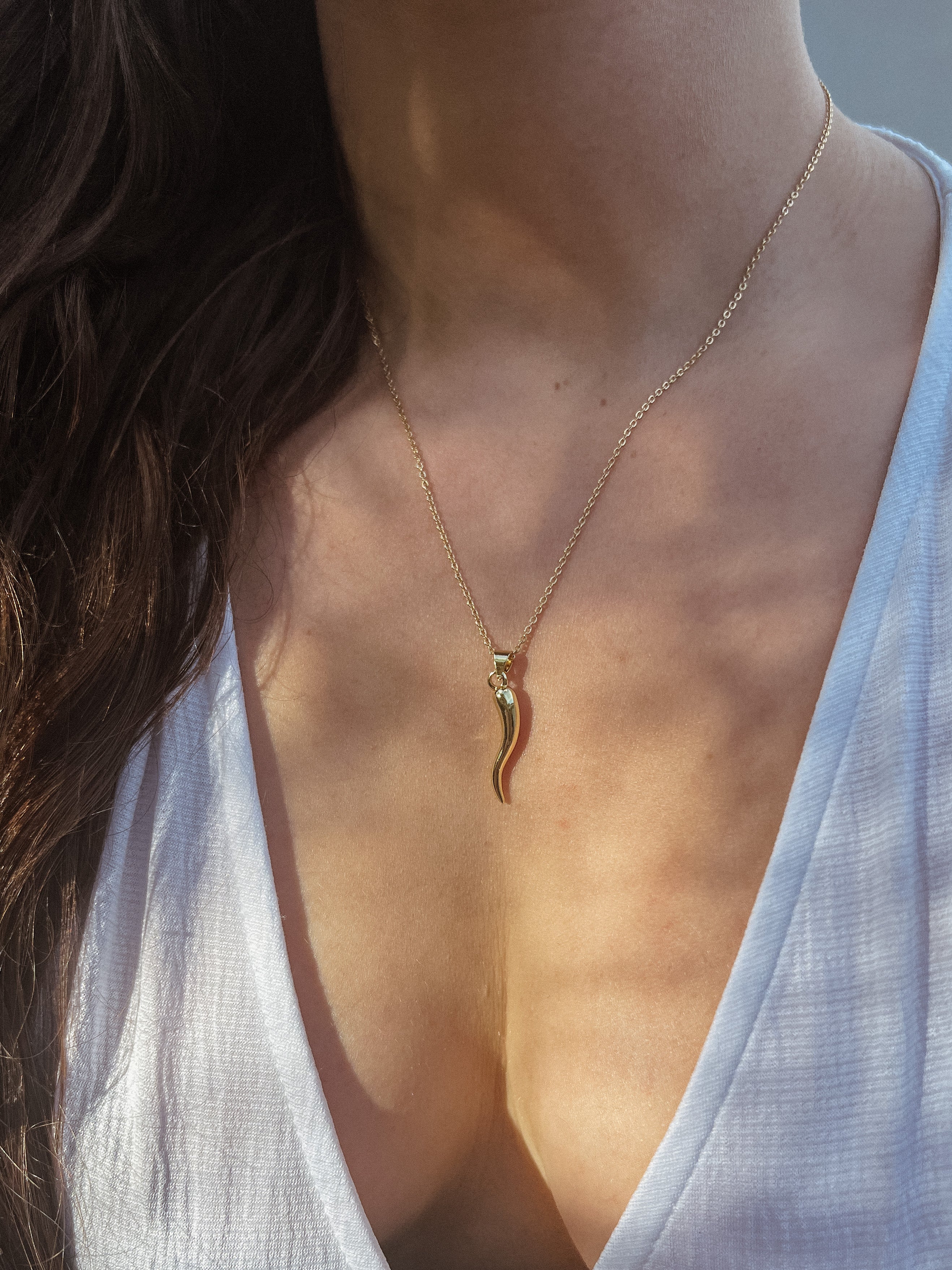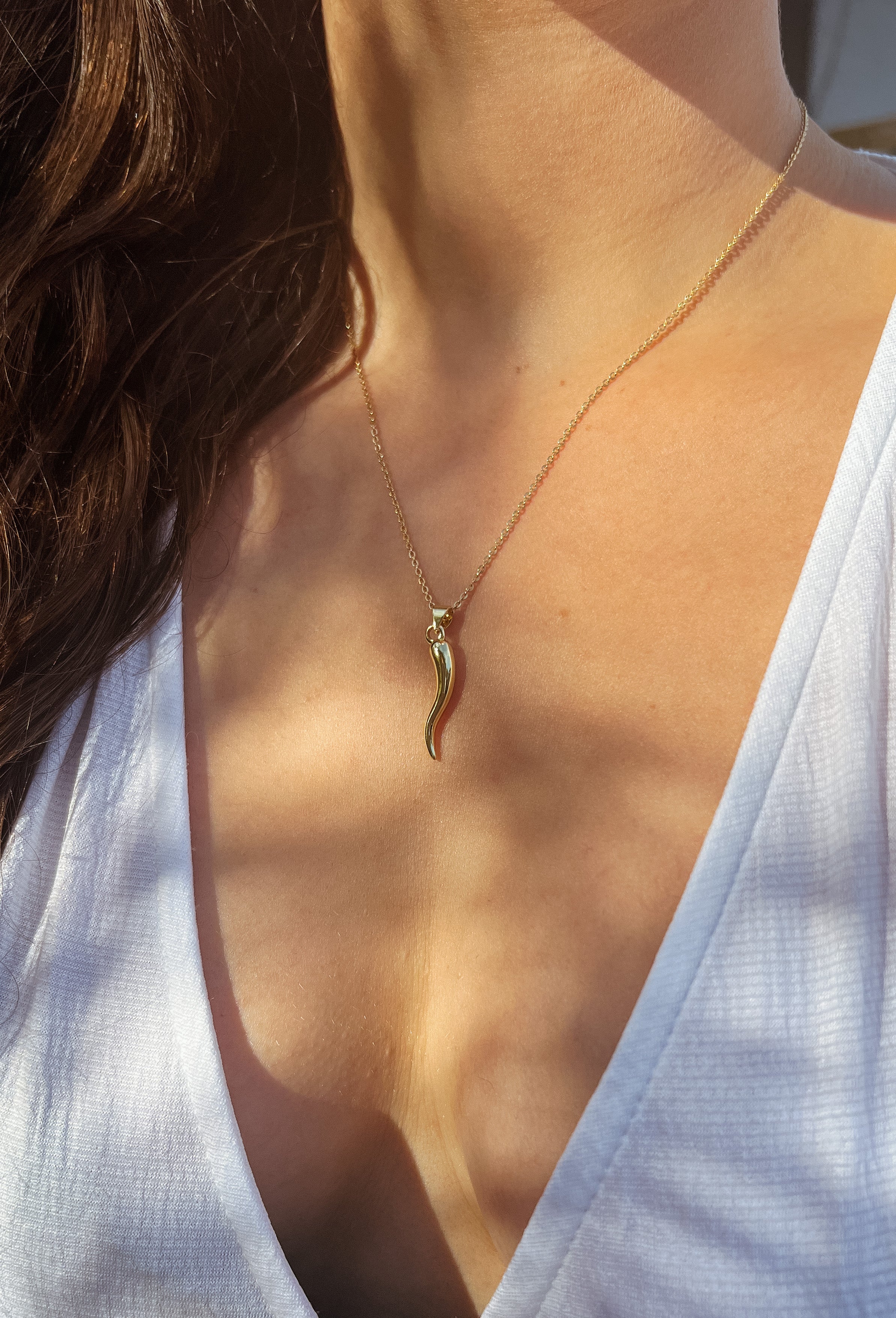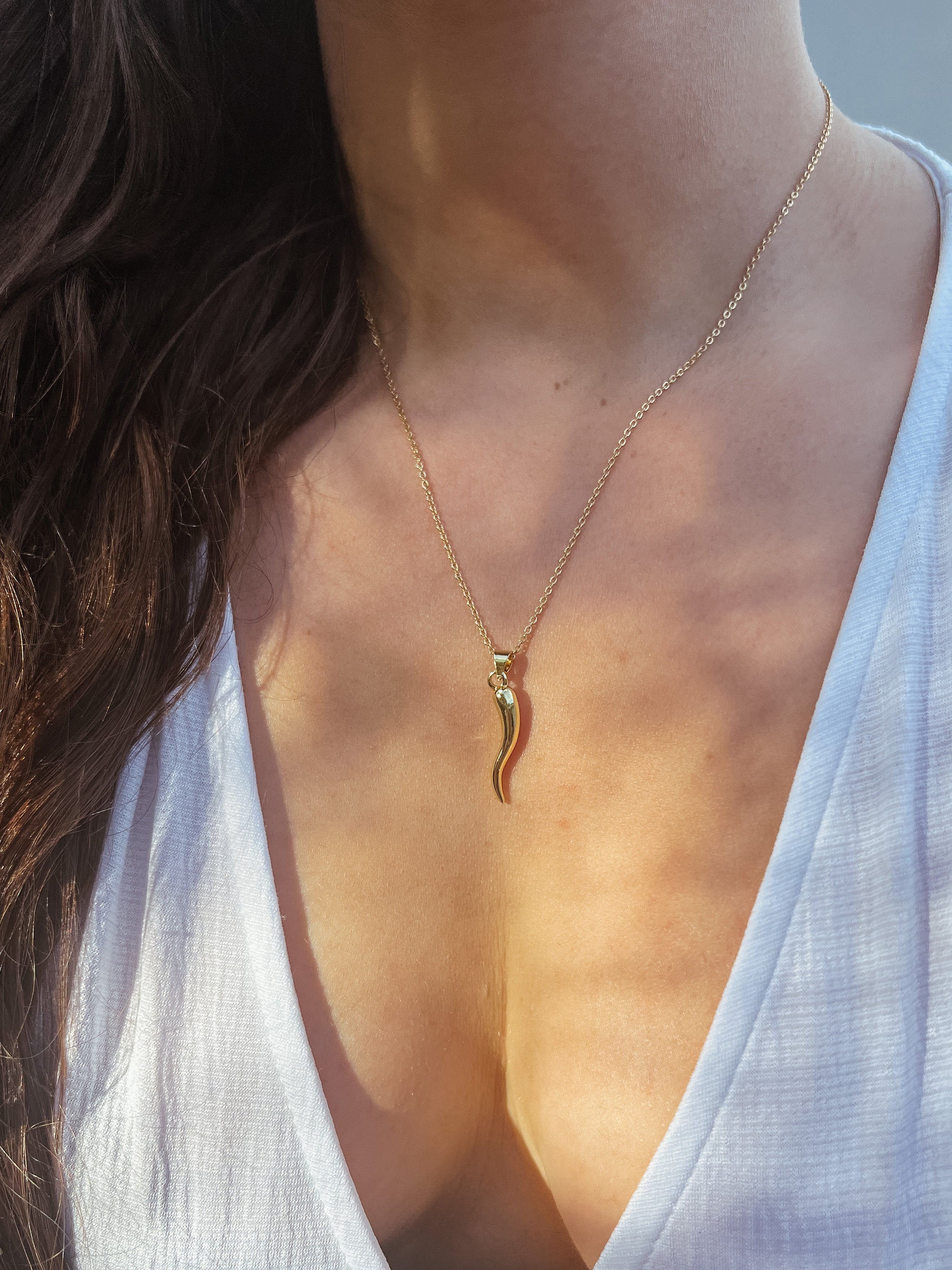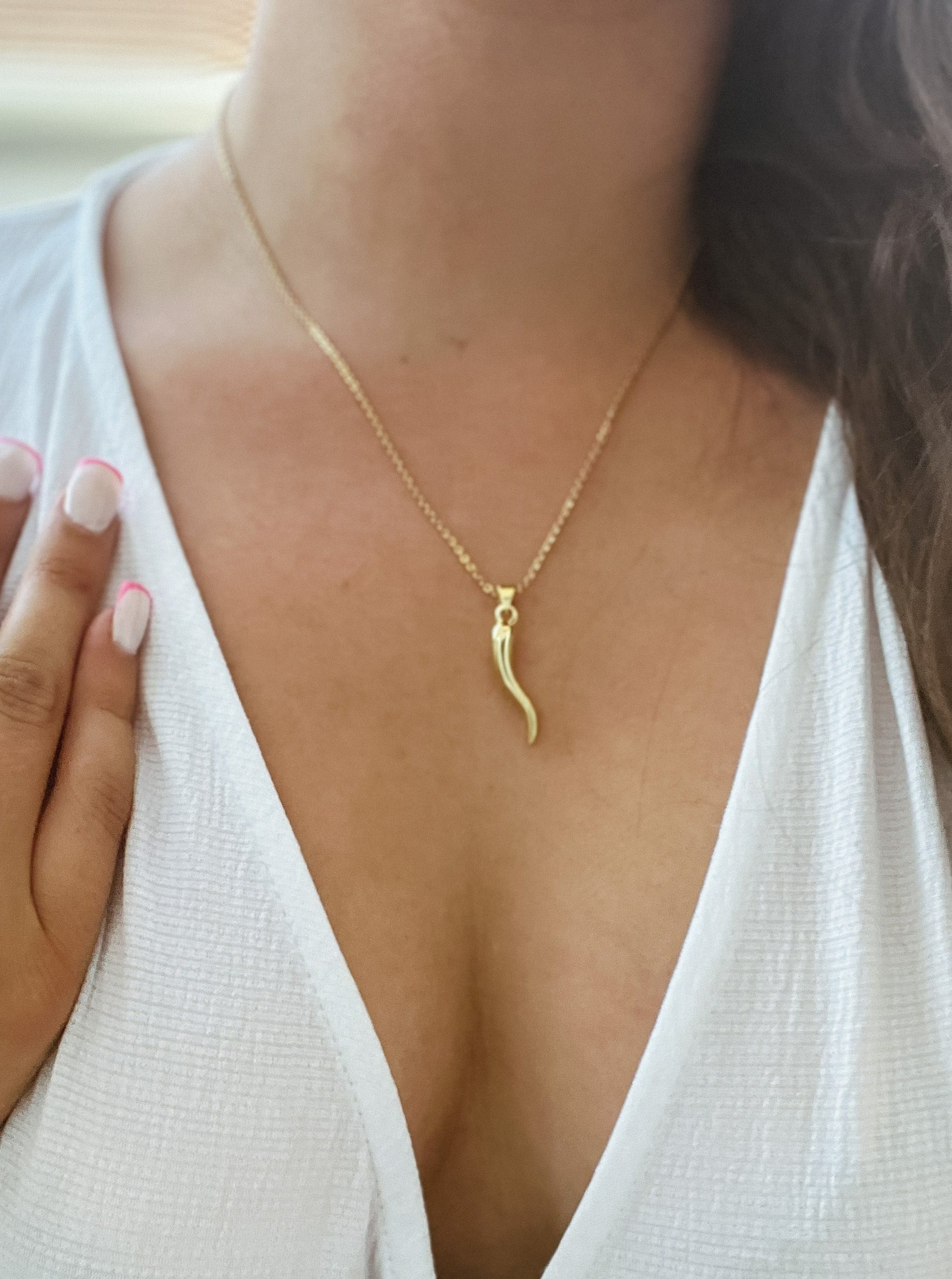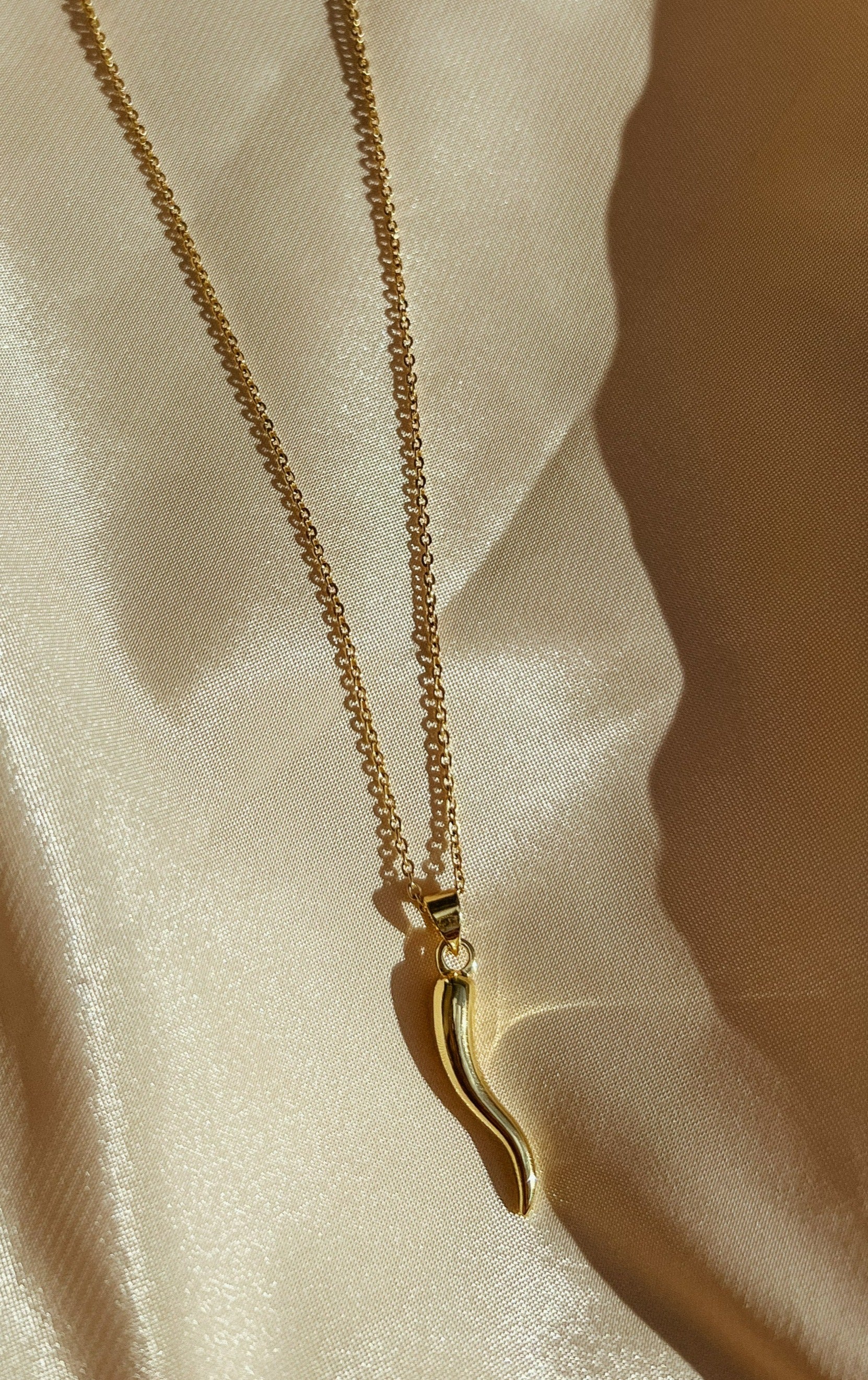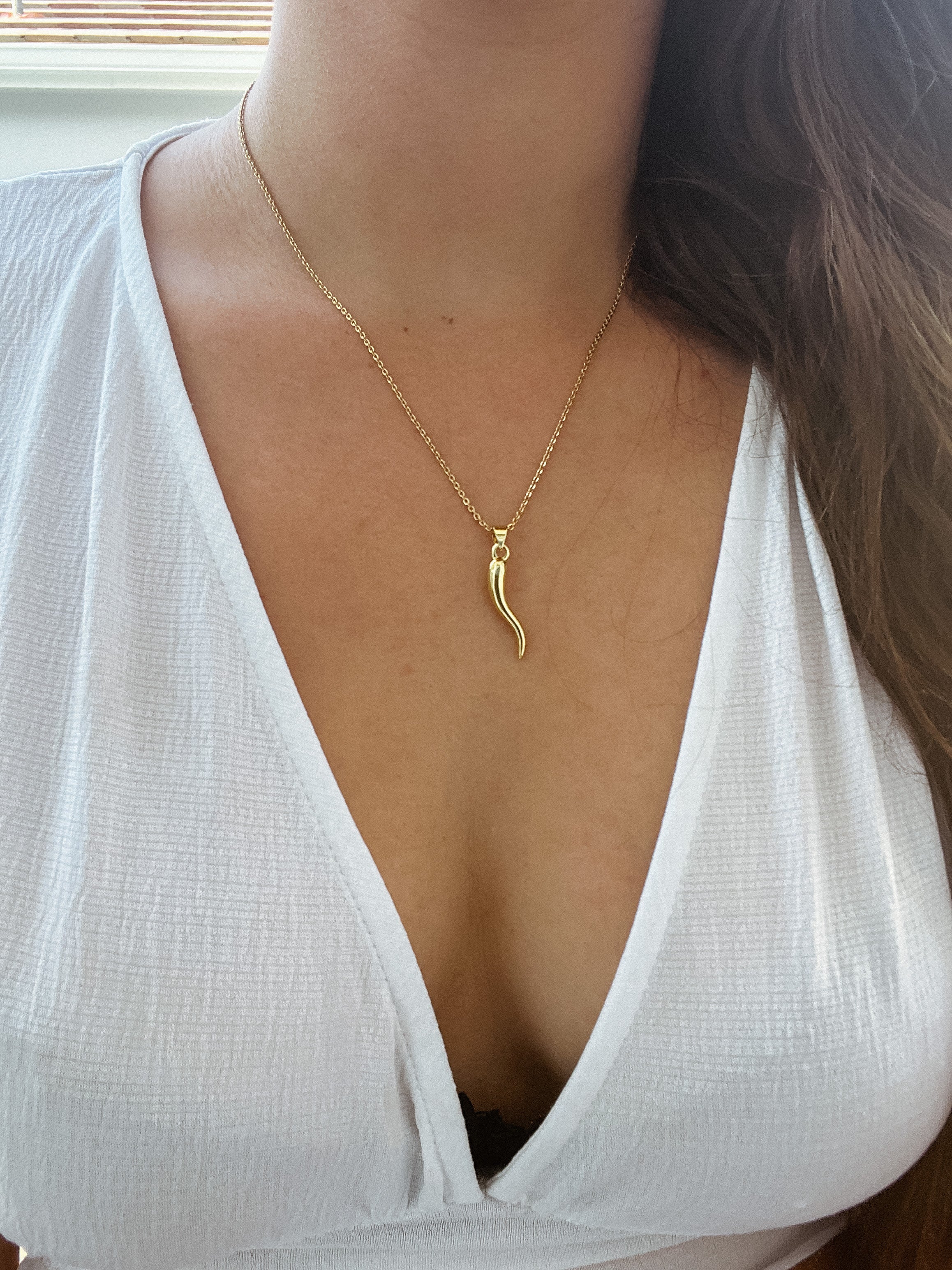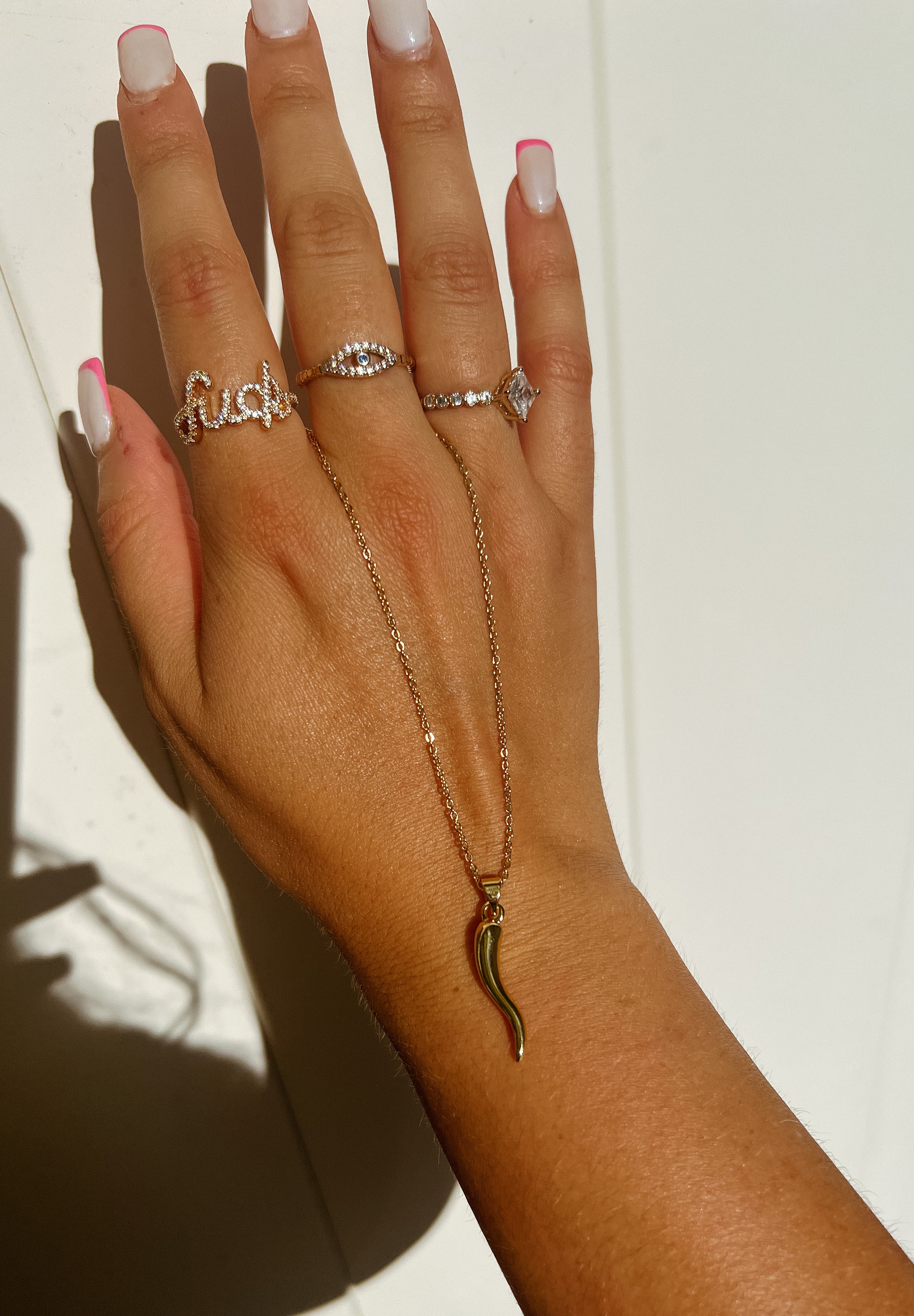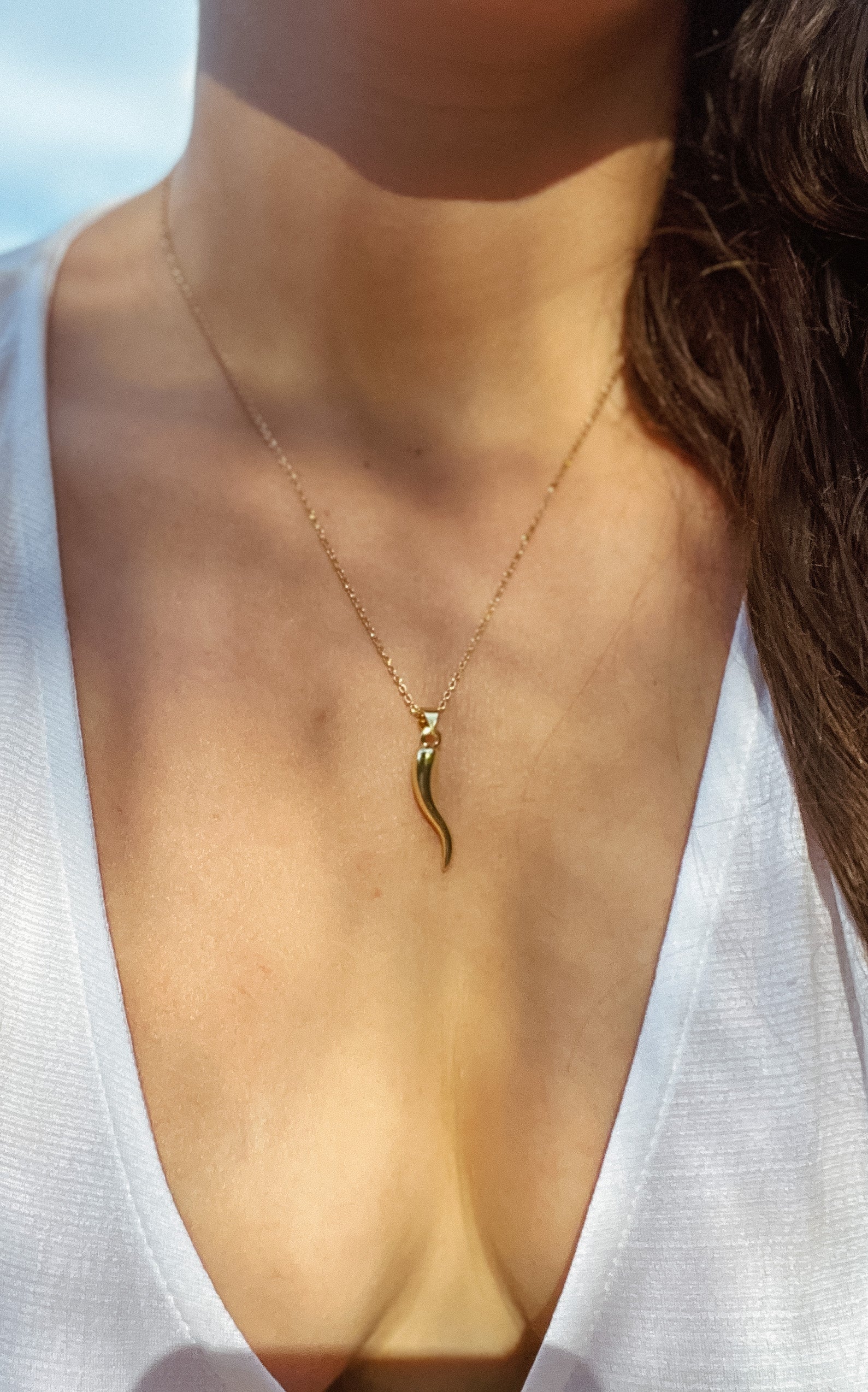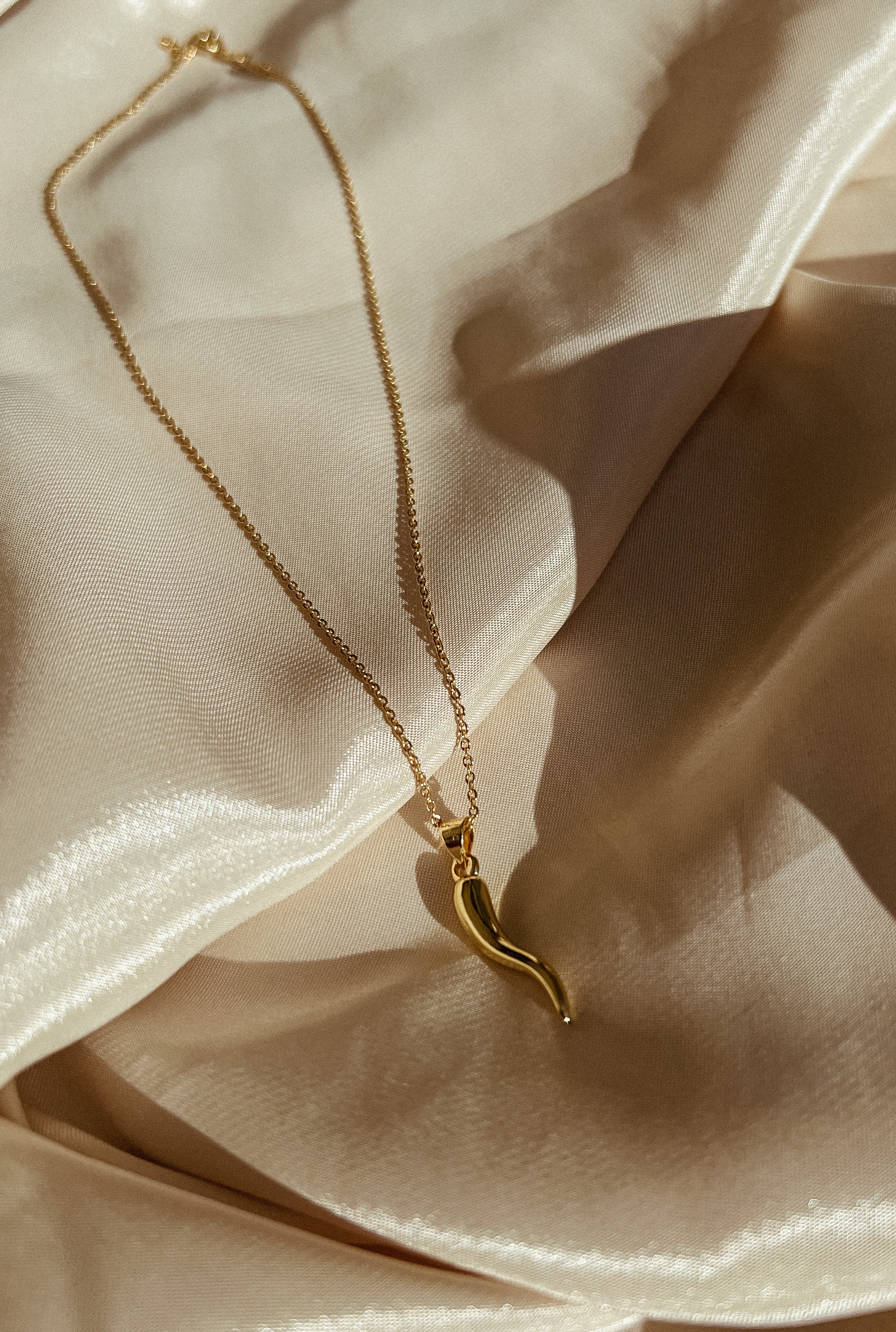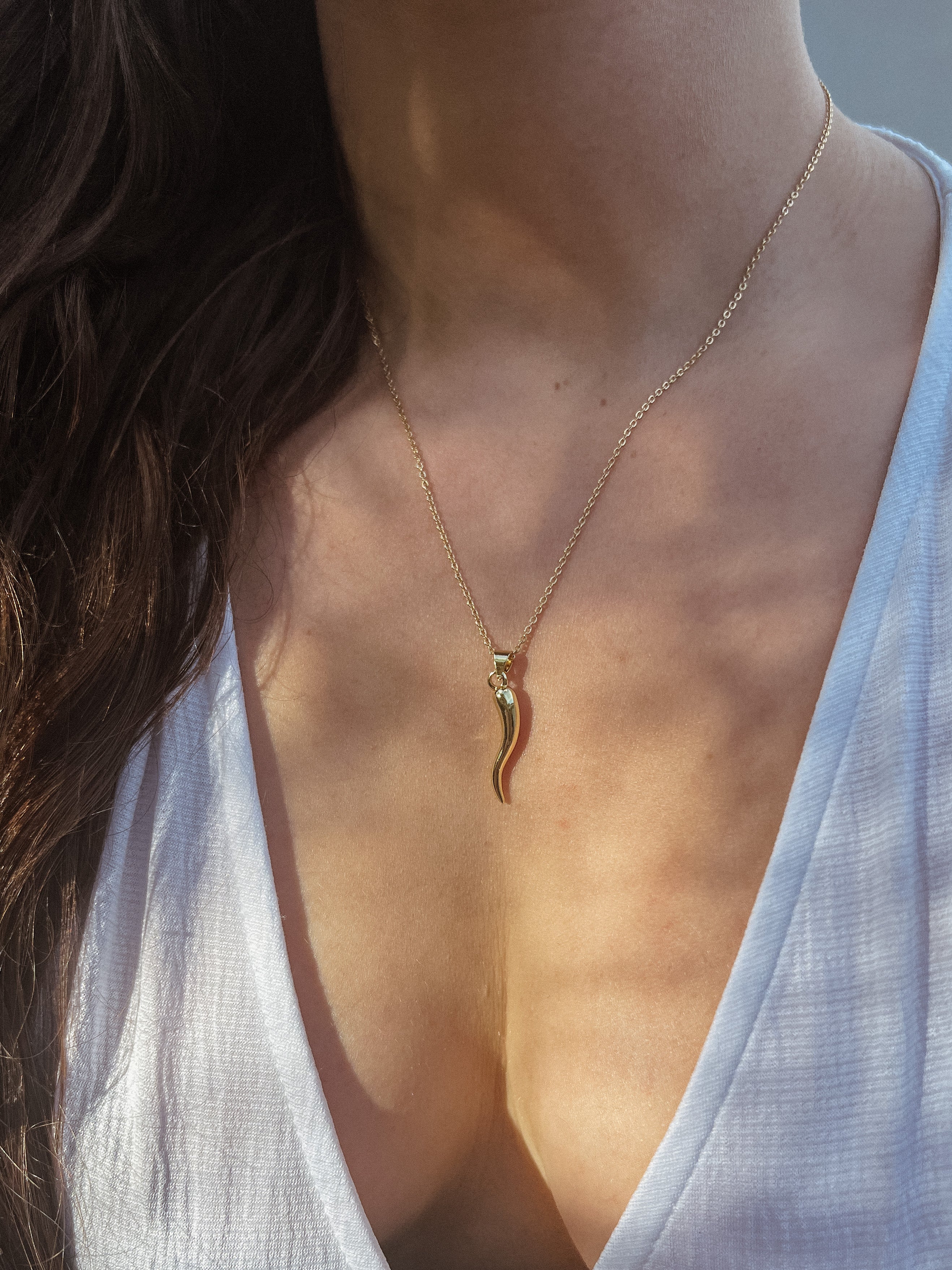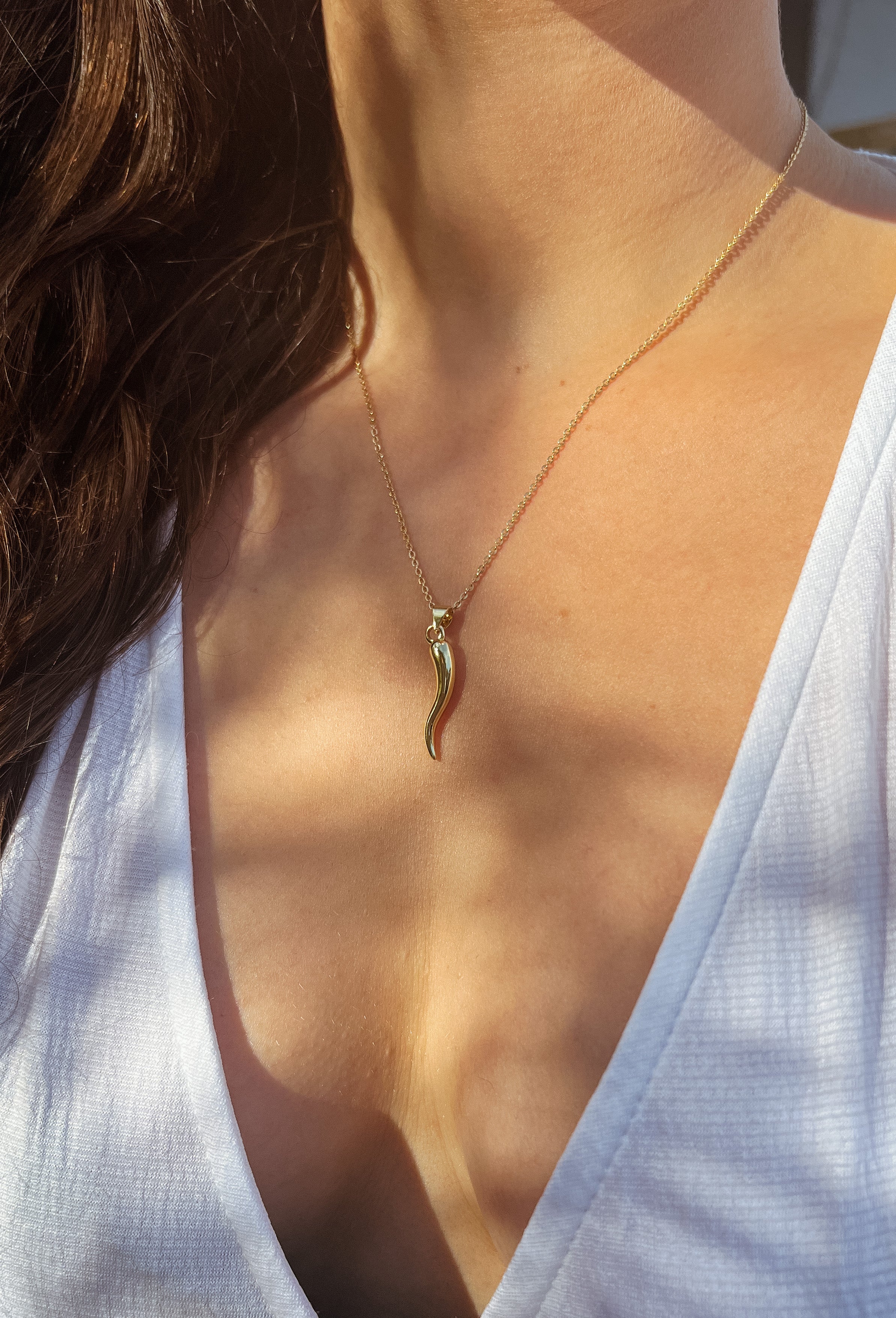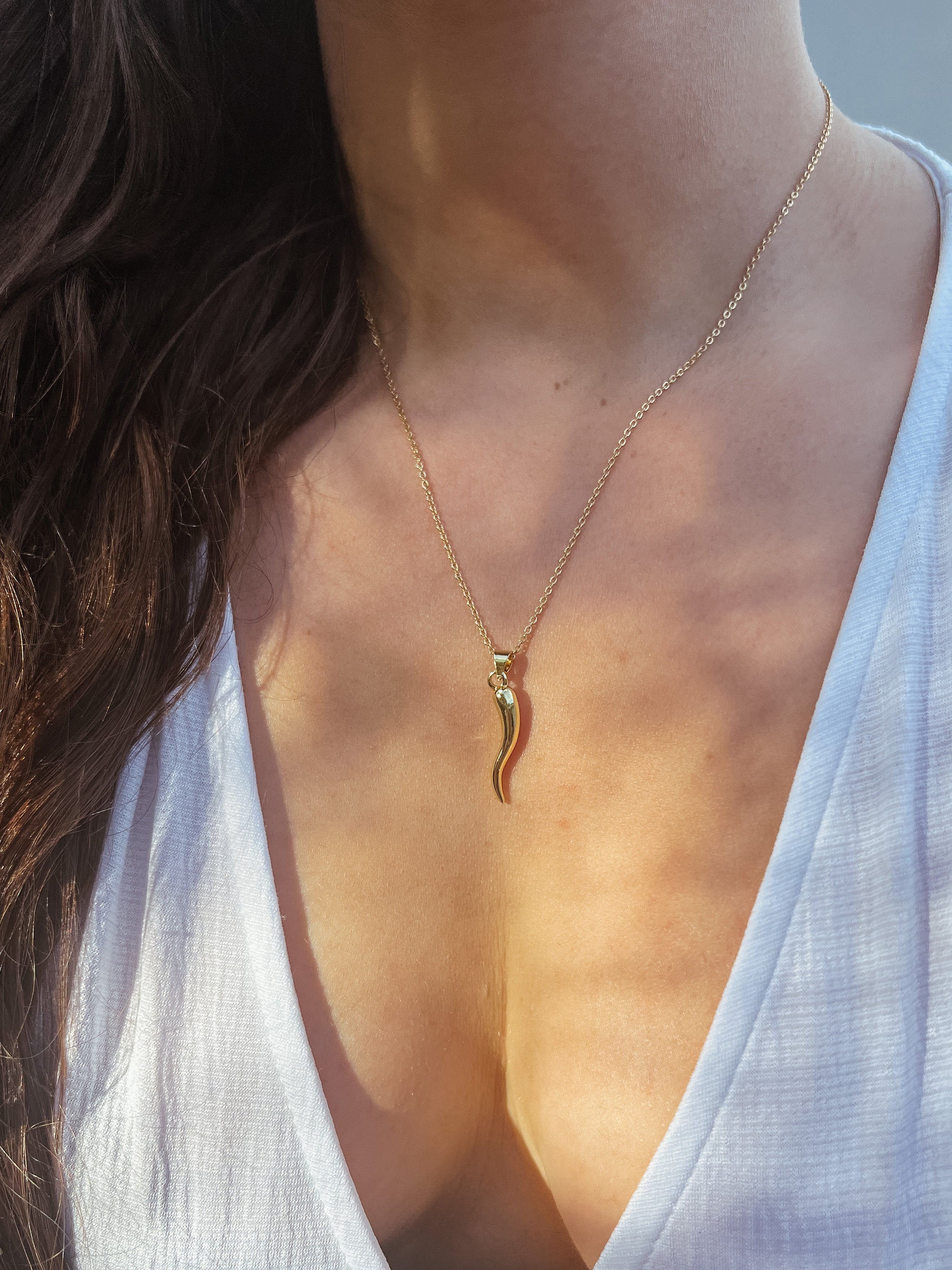 Women's Italian Horn necklace
18kt Gold Filled Dainty Italian Horn Necklace - This beautiful and delicate piece is loved & adored by many.
The Italian Horn is the most popular is Southern Italy & serves as a protection against "Malocchio", which means the Evil eye. The Italian horn dates back to ancient Greek times & was even given as a form of votive offering to the Goddess Venus & Luna. The italian horn is referred to as Cornicelli, which is thought to be modeled after an eland horn, to represent fertility, virility, and strength.
The perfect gift for a loved one or oneself that will provide the ultimate protection. 

Lengths available: 16" & 18" 
Quality: Excellent, Non-Tarnish Jewelry. Unlike Gold plated Jewelry, Gold Filled is the best alternative to solid gold jewelry & the most affordable. Gold Filled can last a long time with proper jewelry care. Every order comes with detailed instructions on how to care for your jewelry to ensure its longevity.
Jewelry Care: As with all pieces that are not real gold, it is advised that you take proper jewelry care by not exposing to any harsh chemicals & taking off jewelry before going in the sea. This quality is excellent & can at least as long as there is proper care.